Tinsel Town Tibits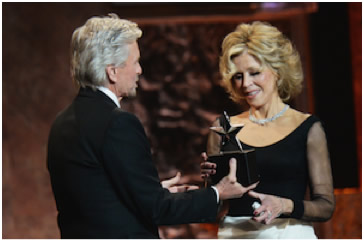 SANDRA BULLOCK, CAMERON DIAZ, MICHAEL DOUGLAS, MERYL STREEP
AMONG GUESTS AND PARTICIPANTS AT
THE 42ND AFI LIFE ACHIEVEMENT AWARD TRIBUTE TO JANE FONDA
Special Broadcast Premiered Saturday, June 14, at 9:00 p.m. and 10:30 p.m. ET/PT on TNT
With Encore on TCM Slated for Friday, August 1, as Part of an All-Night Tribute to Fonda
Actor, producer, activist and author Jane Fonda was honored with the 42nd annual AFI Life Achievement Award - the highest honor for a career in film - in an evening filled with surprise and sentiment. Many of film and television's most revered artists, executives and philanthropists from across the nations turned out to pay tribute to one of America's most cherished artists. The June 5 black tie gala was taped at the Dolby Theatre in Los Angeles, CA and will premiere on Saturday, June 14 at 9:00 p.m. and 10:30 p.m. ET/PT on TNT and encore Friday, August 1 on TCM as part of an all-night tribute to Fonda.
Among the over 1,000 guests gathered for Fonda were Rosanna Arquette, Diego Boneta, Luke Bracey, Mel Brooks, Sandra Bullock, Clive Davis, Rosario Dawson, Cameron Diaz, Eve Ensler, Sally Field, Morgan Freeman, Troy Garity, Melanie Griffith, Kathryn Hahn, Chelsea Handler, Marcia Gay Harden, Felicity Huffman, Kevin Huvane, Catherine Keener, Ron Kovic, Diane Lane, Eva Longoria, William H. Macy, Samantha Mathis, Mary McCormack, Dylan McDermott, Chris Messina, Emily Mortimer, Alison Pill, Cleo Pires, David O. Russell, Carol Bayer Sager, Corey Stoll, Meryl Streep, Wanda Sykes, Linda Bloodworth-Thomason, Lily Tomlin, Michael Vartan, Sam Waterston, Catherine Zeta-Jones and more.
The tribute was built upon the depth of Fonda's career as an actor, producer, feminist, activist and author. In the tradition of past AFI tributes, the details of the program were held as a surprise to the honoree, making this event one of the most beloved experiences in the film community. The night reflected Fonda's roots in a Hollywood dynasty, bringing her full circle from her attendance at her father's celebration at the 6th AFI Lifetime Achievement Award in 1978.
Following welcoming remarks from Sir Howard Stringer, Chair of the AFI Board of Trustees, and Bob Gazzale, AFI President and CEO, producer Anne Garefino (SOUTH PARK, AFI Class of 1988) received the 2014 Franklin J. Schaffner Alumni Medal for her commitment to excellence in entertainment.
The tribute show opened with a surprise appearance by AFI Life Achievement Award recipient Mel Brooks (2013), who offered Fonda humorous advice on the evening ahead. Among Fonda's family, friends and collaborators who shared stories about the honoree were Sandra Bullock, Cameron Diaz, Sally Field, Peter Fonda, Troy Garity, Eva Longoria, Meryl Streep, Lily Tomlin and in costume as Barbarella from the 1968 film by the same name, Wanda Sykes. Jeff Daniels performed a comedic song he composed in Fonda's honor titled "Abs, Buns and Thighs."
U.S. military veteran Ron Kovic, Fonda's inspiration for making COMING HOME (1978), remarked on their shared activism. A video tribute titled "A Hymn to Her," written by playwright Eve Ensler, showcased segments from Cate Blanchett, Annette Bening, Jennifer Lopez, Vanessa Redgrave, Robert Redford and past AFI Life Achievement Award honorees Robert De Niro (2003) and Morgan Freeman (2011). Also part of a film family legacy, Michael Douglas (AFI Life Achievement Award 2009) presented the 42nd AFI Life Achievement Award to Fonda.
Proceeds from the gala event directly support the Institute's national education programs and the preservation of American film heritage. Sponsors of the 2014 AFI Life Achievement Award tribute to Jane Fonda include American Airlines, the official airline of the American Film Institute, Audi of America, Citibank, Deloitte Consulting LLP, Stella Artois and Wells Fargo.
About the AFI Life Achievement Award
The highest honor given for a career in film, the AFI Life Achievement Award was established by the AFI Board of Trustees on February 26, 1973. It is presented to a single honoree each year based on the following criteria as mandated through a resolution passed by the AFI Board of Trustees:
"The recipient should be one whose talent has in a fundamental way advanced the film art; whose accomplishment has been acknowledged by scholars, critics, professional peers and the general public; and whose work has stood the test of time."
About the American Film Institute
AFI is America's promise to preserve the history of the motion picture, to honor the artists and their work and to educate the next generation of storytellers. AFI programs include the AFI Catalog of Feature Films and AFI Archive, which preserve film heritage for future generations; the AFI Life Achievement Award – the highest honor for a career in film – now in its 42nd year; AFI Awards, honoring the most outstanding motion pictures and television programs of the year; AFI's 100 Years...100 Movies television events and movie reference lists, which have introduced and reintroduced classic American movies to millions of film lovers; year-round and special event exhibition through AFI Fest presented by Audi, AFI Docs and the AFI Silver Theatre and Cultural Center; and educating the next generation of storytellers at the world renowned AFI Conservatory, recognized for the quality of its instructors and speakers and its notable alumni.
For more information about AFI, visit AFI.com or connect with AFI at twitter.com/AmericanFilm,facebook.com/AmericanFilmInstitute .
___________________________________________________________________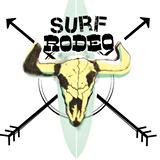 ICONIC "SURF RODEO" RETURNS TO PIERPONT BEACH IN VENTURA SATURDAY & SUNDAY, JULY 12TH and 13TH
One-of-a-kind surf competition and music festival brings creative camaraderie to the Ventura County community with bands, beer gardens, bikini cowgirls, a bucking bull and much more
The waves along the California coast are filled with surfers year-round but Surf Rodeo wrangles up an unusual, quirky crowd of beach combers each summer - surf cowboys!  Surf Rodeo is the brainchild of JD Drury, a skilled professional in the surf, skate and music industries.  Drury's mission for Surf Rodeo was to bring the highly competitive, cut-throat, serious atmosphere of today's surf competitions back to its relaxed roots, where fun always comes first.
This year's 7th annual Surf Rodeo will feature eccentric surf contests, street fair with 70+ vendors (offering food and craft goods), beach bucking bull rides, a kids corral, a bikini cowgirl roundup, two beer gardens and two music stages showcasing a nationally recognized musical lineup.   Exciting, must-see musicians include, Pato Banton; Cisco Adler; and Australia-based Lime Cordiale.  Surf Rodeo will also incorporate live auctions and raffles with proceeds donated to the Boys & Girls Clubs of Greater Ventura; The Girls Empowerment Workshop; and A Walk on Water.  This year's prizes include a fully restored 1977, two-toned white and yellow Volkswagen Van, brought back to life by the helping hands of multiple local community businesses, and two surfboards made by pro surfer, Dane Reynolds, which will be used in the Surf Rodeo then auctioned off with proceeds going to A Walk on Water and The Girls Empowerment Workshop.
ABOUT SURF RODEO
The Surf Rodeo competition begins at 7:00a.m. on Saturday and Sunday, July 12th and 13th at the Ventura Pierpont Beach, located along Seaward Avenue.  Music festival and beer gardens open at 11:00a.m., located on the beach, and street festival hours are Sunday 10:00a.m.-8:00p.m. and Sunday 10:00a.m.-8:00p.m.  Tickets are available now online at www.surfrodeo.org/BUY-TICKETS-NOW.html.  For more information, including bands, please visit www.surfrodeo.org or call (805) 655-5700.  Visit www.facebook.com/SurfRodeo for up-to-date event information and specials.
____________________________________________________________________________
KATIE COURIC TAPES FINAL "KATIE" SHOW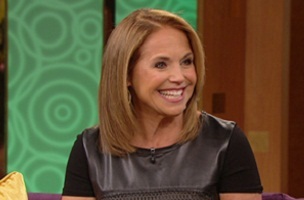 Katie Couric taped the final edition of her syndicated talk show "Katie" and the final show will air in coming weeks.
"Katie" came on the air in September, 2012, and wraps as Couric takes on a  as Yahoo! News Global Anchor. (Programming note: Couric interviews Secy. of State John Kerry live ahead of the launch of his Our Ocean conference.)
Ms Katie Couric got married this month as well. Congratulations Katie!!
_________________________________________________________________
,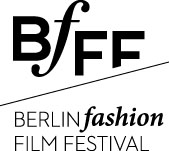 Berlin fashion Film Festival 2014
More international than ever before: The BfFF starts the third edition with 700 submissions from 54 countries __________________________________________________________________
The third edition of the Berlin fashion Film Festival (BfFF) takes place in July 2014 during Berlin Fashion Week. The BfFF 2014 programme consists of four public screenings on July 9 at the Arsenal Kino 1 and the BfFF 2014 Awards and After-party on July 10 at ehemaliges Stummfilmkino Delphi.
Over 70 films out of the 700 + submissions have been judged by an A-list jury, including advertising icon Michael Conrad, Serviceplan's executive creative director worldwide Maik Kähler, producer and YouTube hero Casey Neistat, Vimeo's lead curator Jordan McGarry, CEO and founder of Not Just a Label Stefan Siegel, Art Director of ESMOD Munich Ingo Brack, SOPOPULAR designer Daniel Blechmann, Lady Gaga's hair stylist Charlie Le Mindu, advertising directors quartet MEGAFORCE, Senior Editor of Interview Magazine Herald Peters, Philipp Jung of M.A.N.D.Y, and the creative director of 55DSL Andrea Rosso.
The films, featuring award winning actors and actresses such as Christopher Walken, Javier Bardem, Cate Blanchett, Kate Winslet, and Jessica Chastain, will be awarded during the BfFF 2014 Awards and After-party, followed by an exclusive presentation by artist Andrey Bartenev(Russia).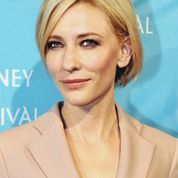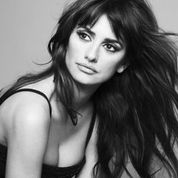 The BfFF has set itself apart from other international fashion film festivals by focusing on the quality of the event. "We want to make sure that everything from our jury and designer selection, to our film curation, and event production reaches the highest standards", states Niccolo Montanari, co-founder of the BfFF.
During its second edition alone, the BfFF became known as "One of the most important events of Berlin Fashion Week" (vogue.it), with over 1,500 selected visitors and more than 200 media outlets worldwide featuring the event.
Tickets:        http://berlinfashionfilmfestival.net/attend/tickets/
Programme:           http://berlinfashionfilmfestival.net/attend/programme/
____________________________________________________________________

SANTA BARBARA INTERNATIONAL FILM FESTIVAL
REVEALS INAUGURAL THE WAVE FILM FESTIVAL PROGRAM
FEATURING FRENCH CINEMA 
JULY 16-20 2014
SBIFF's brand new summer film showcase "The Wave Film Festival" announces its highly anticipated line up for the inaugural year. This first edition will focus solely on an eclectic mix of eleven brand new French films, sure to delight the hungry cinephiles of Santa Barbara. The five day festival begins Wednesday July 16 and continues through Sunday, July 20, 2014 at the Riviera Theatre.
 
Said SBIFF Executive Director Roger Durling, "It's fitting that as we approach the 30th anniversary SBIFF expands its programming and have more of a year round presence with the Wave Film Festival.  In the future we hope to have several editions -- or 'waves' -- throughout the year, allowing for longevity and continued growth for SBIFF as well as the Santa Barbara community."
 
The official schedule is available at www.sbiff.org. SBIFF will announce the final two films for The Wave Film Festival during the first week of July. 
 
                                                            THE LINEUP

                                                   Playing Dead (Je fais le mort)
                                                   Directed by Jean-Paul Salomé
 
 Jean, a forty-year-old struggling out-of-work actor has hit rock bottom. Although open to any kind of work, he can't get a break. At the unemployment office, his counselor has a rather odd proposal: he can get a job helping the police reconstruct crime scenes by standing in for the dead victim. Jean's obsession for detail impresses the detectives, allowing him to take a leading role in a sensitive investigation in Megève ski resort, after a series of murders.
 
                                                       Not My Type (Pas son genre) 
                                                          Directed by Lucas Belvaux 

Clement, a young Parisian philosophy professor is transferred to Arras for a year. Far from Paris and its nightlife, he doesn't quite know what to do with his free time. Then he meets Jennifer, a pretty hairdresser who becomes his lover. While Clement's life revolves around Kant and Proust, Jennifer's is punctuated with chick lit, tabloids and karaoke evenings with her girlfriends. Free love and free hearts, they could live a beautiful romance together; but is it enough to bridge the gaping social and cultural divide between them?

                         Brotherhood of Tears (La confrérie des larmes) 
                               Directed by Jean-Baptiste Andréa

 Gabriel, in his thirties, lives in Paris where he raises his daughter, Juliette, alone. An ex-cop retired from the force after a personal tragedy, he has difficulty making ends meet. One day, a former acquaintance offers him an extremely high-paying job. If he accepts, Gabriel will have to travel around the world delivering briefcases to anonymous associates. The terms of the contract are very clear: Never, under any circumstances, should he ask any questions about the contents of the briefcases; nor should he ever try to open them. Intrigued by this offer and convinced that the job will free him from his financial struggles, Gabriel embarks on the adventure. It doesn't take long before money starts flowing in. But when his daughter starts complaining she misses her ever-absent father, he has no way of stopping this machinery that increasingly suffocates and engulfs him.
  
                                                          Suzanne
                                               Directed by Katell Quillévéré 

Like the titular song by Leonard Cohen, Suzanne is ultimately about a state of mind, a study in finding a sliver of grace amongst the heaps of garbage life can throw at you. Suzanne is close to her family, but between her widower father and her quiet sister, she is the troublemaker of the bunch. Restless and quixotic, her forgiving family endlessly endures the consequences of her dreams, her whims, and her bad choices. Largely set in 1990s Marseilles, the story elliptically pogo-dances through 25 years of Suzanne's turbulent life: childhood, early pregnancy, single parenting, and above all, her driving love for an aspiring bad boy. The episodic structure perfectly mirrors Suzanne's mercurial temperament, and Sara Forestier's touching, contained performance holds it all together.
 
                                           Weekends in Normandy (Week-ends)
                                                  Directed by Anne Villacèque

 Sometimes it doesn't take much to ruin a weekend in the country. A simple misunderstanding in a supermarket parking lot, one wrong reaction and suddenly everything goes off track. Nothing seems to be going right for Christine. Jean is leaving her, Sylvette and Ulrich, her oldest friends, are a little less friendly these days. Everything's falling apart. But life is always full of surprises.
 
                                           9 Month Stretch (9 mois ferme)
                                               Directed by Albert Dupontel 

Ariane Felder is pregnant. Since she's a young judge with strict morals and a hardened single woman, it's more than a surprise. And even more surprising is that after paternity tests; the father of the unborn child is revealed as Bob Nolan, a criminal who's being pursued for a monstrous crime. Ariane, who can't remember a thing, -even less having slept with him-, tries to understand what could possibly have happened and what lies ahead. She becomes desperate and when she tries to make an end to her life Bob saves her. She starts to doubt his culpability. Little by little these two characters will find themselves intertwined in this legal affective 'imbroglio' where after the worst, they'll find the best.
 
                                          We Love You, You Bastard (Salaud, on t'aime) 
                                                      Directed by Claude Lelouch 
  
French rock icon Johnny Hallyday plays Jacques, a retired war photographer attempting to live a peaceful life in the Alps. With a new girlfriend, Nathalie, he appears content; but his old friend Frédéric, played by another singing idol, Eddy Mitchell, knows better. There is a little matter of four daughters, each one from a different conquest; each one estranged from him; and each leaving their shadow on Jacques' emotional life. Realizing that reconciliation is the thing Jacques craves most, Frédéric, a doctor, concocts a little lie to convince the daughters to visit their absentee father. Well, not so little. In fact, it's a really big lie, and as the family gathers, and accounts are settled through tears and laughter, the lie gets harder and harder to retract.
 
                                                       Attila Marcel 
                                             Directed by Sylvain Chomet 

Paul, thirty or so, lives in a Paris apartment with his aunts, two old aristocrats who have raised him since he was two and who dream of seeing him become a virtuoso pianist. His life is made up of the same daily routine, between the grand piano in the living room and his aunts' dance class where he works as their accompanist. Cut off from the outside world, Paul has aged without ever having lived… Until the day he meets Madame Proust, his neighbor from the fourth floor. This eccentric woman has the recipe for an herb tea that, with the help of music, is able to conjure up the most deeply buried memories. With her, Paul will discover his past and find the key to live his life at last…

                                                      Joséphine
                                             Directed by Agnès Obadia

 Josephine hates her job, her big ass, her married boyfriend, her job and can no longer stand the pressure from her parents and perfect sister, who all think that it's high time she found a suitable husband. When her sister announces her own engagement, Josephine, in a spontaneous moment of desperation, blurts out that she too is engaged to a Brazilian millionaire. But the consequences of her (little) white lie soon come crashing down as she loses her job, her flat and must live undercover in Paris. Barely scraping through a series of completely wacky adventures, Josephine at least gains a chance at finding true love, at last…
 
 
This project is funded in part by Cultural Promotion Funds provided by the City of Santa Barbara in partnership with the Santa Barbara County Arts Commission.
 
Passes and tickets for The Wave Film Festival are available now. To purchase or for more information, log onto www.sbfilmfestival.org or call 805-963-0023.
 
The Santa Barbara International Film Festival is dedicated to discovering and showcasing the best in independent and international cinema, with an emphasis on films that consider the human condition, the environment and the diverse cultures of the world. In addition to presenting films, SBIFF engages the community through seminars, educational programs, and forums for exploring new technology.
---