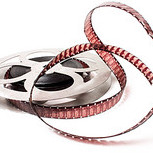 L'Osservatore Romano juge "Angels and demons" "harmless"...

L'Osservatore Romano reviewers have judged that Ron Howard's film Angels & Demons is commercial and inaccurate but ultimately "harmless'' entertainment.

The Vatican paper ran a review and an editorial in Wednesday's edition, critiquing the movie based on the Dan Brown bestselling novel of the same name, SF Gate reports.

The newspaper wrote the movie was "a gigantic and smart commercial operation" filled with "stereotyped characters." The paper suggested moviegoers could make a game out of finding the many historical inaccuracies in the plot.

However, L'Osservatore praised Howard's "dynamic direction" and the "magnificent" reconstruction of locations like St Peter's Basilica and the Sistine Chapel. Much of the film was shot on sets that painstakingly recreated church landmarks.

The film offers "more than two hours of harmless entertainment, which hardly affects the genius and mystery of Christianity," L'Osservatore's reviewer wrote. It's "a videogame that first of all sparks curiosity and is also, maybe, a bit of fun."

"The theme is always the same in both novels: a sect versus the Church, even though the parts of the good and the bad are distributed differently," L'Osservatore wrote Wednesday. "This time, with 'Angels & Demons,' the Church is on the side of the good guys."

The editorial said the novels presented the Church's positions in a "simplistic and partial" way. It said the success of Brown's works should push the Church to rethink the way it uses the media to present its message.

---
ROBERTO BENIGNI
IS SET TO MAKE HIS NORTH AMERICAN STAGE DEBUT WITH
THE CRITICALLY ACCLAIMED ONE MAN SHOW
--TUTTODANTE --
IN SAN FRANCISCO MAY 26,
CONTINUING ON TO NEW YORK, MONTREAL, BOSTON, TORONTO, QUEBEC CITY AND CHICAGO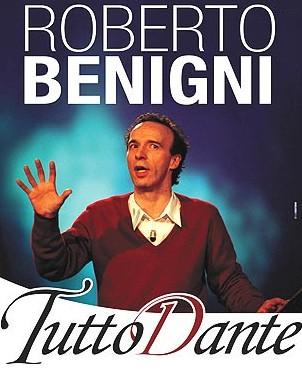 Two-time Academy Award-winner (1999) for Best Actor and Best Foreign Film and nominee for Best Director and Best Writer, for Life is Beautiful ROBERTO BENIGNI is making his US stage debut at the Davies Symphony Hall on May 26 inSan Francisco with his one-man show "TuttoDante." Roberto's unique creation is a fascinating journey that extends from current and daily events to the Divine Comedy.  From moments of pure humor to moments of breathtaking poetry--in particular Canto V° from The Inferno, Dante's medieval, cosmos-bestriding epic of sin, salvation and eternity.

 

Benigni has been perfecting his one-man show in his native Italy for the past 3 years, where more than one million passionate fans cheered in delight.  Now, after spectacular appearances to sold out theatres in Paris and London, Benigni performs his show in English, peppered with Italian and for the finale, he will recite the Fifth Canto in its original medieval Italian.

 

The Canto V° describes the tragic love story between Paolo and Francesca, condemned for the sin of lust to pass eternity on the first of the descending rings of hell.

 

"TuttoDante" has received rave reviews all across Italy, as well as in England for his recent London performance.

 

"Benigni has long been a national hero in Italy," notes the UK's Telegraph. "Climbing over the seats to collect his two Oscar for the 1997 tragicomedy La Vita è Bella (Life is Beautiful) was only the most conspicuous of his acts of iconoclasm. Since the 1970s he has been adored as a satirist of Italy's politicians. But, over the past three years, he has added to his hero status through his touring show dedicated to Italy's medieval literary giant, Dante Alighieri, author of the Divine Comedy…By the time he reached the final section—a recitation of the poem itself…He recited the words so animatedly, but with such reverence for the 11 syllable lines, that it was like listening to great music. Millions of Italians have so far risen to their feet to cheer at the end of this show; this evening was no exception."

 

"By the time it came to the Divine Comedy's Fifth Canto…There was pin-drop silence as Benigni switched from passionate…to controlled, near operatic delivery. Even for fans with minimal grasp of Italian the beauty of the poetry was apparent." Evening Standard

 

Of the Italian show, critics declared:

 

"Benigni has been able to enchant…the audience, leaving it in ecstasy, speechless, perhaps, surprised by such emotion." La Repubblica

 

"Climbing through the ages, he miraculously combines yesterday with today, current events with poetry, anger with laughter." Corriere della Sera

 

"A small miracle, considering the amount of people Benigni has brought to the Divine Comedy." Variety (US edition)

 

And, judging from the sold-out box offices for every stage on the tour, from the long applause and standing ovations that conclude each evening, "a small miracle" may have actually occurred, as Roberto Benigni says, "The poetry is not only in who writes, but especially in the ear of whom listens."

 

"TuttoDante" starring Roberto Benigni is a majestic life-affirming evening performed in English, peppered with Italian, while the finale of the Fifth Canto will be in Italian.

 

US Performances:

 

Tues./Wed. June 2 & 3           Montreal, Quebec, Canada    St.DeniseTheatre     

 

Sat. June 6                         Boston, MA                      Berklee Performance Center

 

Sun. June 7                             Toronto, Ontario, Canada       Casino Rama

 

Wed. June 10                  Quebec City, Canada             Gran Theatre de Quebec

 

Fri. June 12                             Chicago, IL                              HarrisTheatre
---
FORBIDDEN BROADWAY A BIG HIT IN SANTA  BARBARA
JUN 4-13 / 8 Performances!
31 Broadway shows in 97 minutes


Direct from New York featuring stars of the Tony winning cast, Forbidden Broadway offer a jam-packed parody of the top stage hits from yesterday and today at the Granada Theatre in Santa Barbara, including numbers from Wicked, Mamma Mia, Phantom, Les Mis, Chicago, Jersey Boys, Lion King and Avenue Q. This is the longest running musical comedy revue on Broadway, and the production is on break from NYC; they cherry-picked The Granada and Santa Barbara for an 8-show romp in June!"Forbidden Idol" winner Shannon Saleh, a local junior high school music and chior director, shared the stage with the NYC cast. Visit: www.granadasb.org.
 
---
The Jazz Fest en Vogue! Package at Loews Hôtel Vogue
Puts Guests in the Heart of the Montreal Summer Beat
From June 30 – July 12, 2009 Montreal is the place for jazz aficionados to rendez-vous
As Montreal celebrates the 30th anniversary of the world renowned International Jazz Festival, Loews Hôtel Vogue welcomes guests with an ideal mid-summer rendez-vous.   The "Jazz Fest en Vogue!" package is a "must-do" summer break that will provide exclusive keepsakes for jazz revellers.
As Montreal hosts the International Jazz Festival for the 30th year, this event offers a program of incredible diversity, with dedication to the utmost quality as its guiding principle. From jazz fusion to American rock, '80s gypsy music, Afrobeat and visits from the music of Mexico and Eastern Europe there is a sound for all preferences. Some highlights inlcude:  Jeff Beck, Chris Botti, Jackson Browne, Pink Martini, Ornette Coleman Quartet, Maria Schneider, Wayne Shorter Quartet, The Lost Fingers, Gary Burton Quartet Revisited with Pat Metheny, Steve Swallow and Antonio Sanchez, and George Wein and the Newport All-Stars.
The Jazz Fest en Vogue! Package starts from $199 USD and includes:
Luxurious accommodations in Montreal's chic "Golden Square Mile"

An official Jazz Fest shoulder bag complete with two Festival T-shirts, a jazz CD, and exclusive passes to the guitar exhibit and jam sessions

2 Green Gin Tonic served at L'Opéra Bar
Available June 30 – July 12, 2009 the Jazz Fest en Vogue! package rate is per room, per night and is not available for groups on 10 or more. For additional information or to reserve a room, please call (800) 465-6654 or visit
www.loewshotels.com
.
About Loews Hôtel Vogue
Located in the heart of Montréal's Golden Square Mile, Loews Hôtel Vogue blends old world charm with cosmopolitan chic.  Reminiscent of a small European luxury hotel, the 142-room property features beautifully decorated guest rooms, the largest marble bathrooms in Montréal with Jacuzzi tub and one of the city's most popular bars, L'Opera Bar.  The hotel is central to world-class shopping on Ste-Catherine Street, top entertainment venues including the Bell-Center and picturesque Old Montréal.
About The Festival International de Jazz de Montréal
The Festival International de Jazz de Montréal annually offers about 500 concerts, of which three-quarters are free of charge, hosting about 2000 musicians, from over 20 countries. About 2 million visitors come to an event has become THE international jazz rendez-vous and a laboratory for the creation of new talent, most recently contributing to the successes of artists such as Diana Krall and Norah Jones.
The gigantic summer music celebration features days of non-stop entertainment, from noon to midnight, right in the heart of downtown Montreal. The Festival site is contained in the four block radius of Ste-Catherine, President-Kennedy, Bleury and St-Urbain streets. The readily identifiable landmarks of Complexe Desjardins and the Place des Arts are right at the center of the festivities. For questions about The Festival International de Jazz call Info-Jazz Bell line toll-free at (888) 515-0515, or (514) 871-1881 or visit on-line at
www.montrealjazzfest.com
.
About Loews Hotels
Headquartered in New York City, Loews Hotels owns and/or operates 17 hotels and resorts in the U.S. and Canada. Located in major city centers and resort destinations from coast to coast, the Loews portfolio features one-of-a-kind properties that go beyond Four Diamond standards to delight guests with a supremely comfortable, uniquely local and vibrant travel experience. Loews boasts some of the industry's most innovative and successful travel programs, including Loews Loves Kids for families and Loews Loves Pets for discerning animals on the road. For reservations or more information on Loews Hotels, call 1-800-23-LOEWS or check
www.loewshotels.com
.
BROADWAY/L.A. ANNOUNCES 2010 SEASON
AT THE PANTAGES – "BROADWAY'S HOME"
ROSTER FEATURES 3 AREA PREMIERES:


AND A HOST OF TRUSTED FAVORITES:

Wednesday, May 6, 2009 –  Broadway/L.A. today announces the lineup for its 2010 Season, with all productions scheduled to play at its flagship venue, Hollywood's historic Pantages Theatre (6233 Hollywood Blvd., Hollywood). 
The eight-show Broadway/L.A. Season features the Los Angeles area premieres of the Tony® Award-winning Best Musical of 2008, IN THE HEIGHTS, the hugely successful new Mel Brooks musical, YOUNG FRANKENSTEIN, and the stage musical version of 101 DALMATIANS, featuring music by Dennis DeYoung of Styx.  The season will also feature American Idol Fantasia reprising her acclaimed Broadway performance as Celie in Oprah Winfrey Presents THE COLOR PURPLE, and will be rounded out with four time-honored favorites: RIVERDANCE, STOMP, CATS and CHICAGO.
Broadway/L.A. and Pantages Theatre General Manager Martin Wiviott stated, "So far in 2009, every show has performed to near-capacity crowds in this beautiful theatre, and we've had to turn away so many patrons that wanted to join us, simply because so many performances have sold out.  Only Broadway/L.A. Season Ticket Holders were guaranteed access to all these hits, and we expect the same to be true in our coming season."
Wiviott added, "There's an exhilarating moment during In The Heights when the lead character realizes and embraces the true importance of what it means to be home.  I believe that Southern Californians have that sense of belonging when we welcome them at Broadway's Home, the Pantages.  I think hospitality is a virtue, and I impart that value to all of those on our staff."
Season Ticket Holders enjoy a host of benefits not available to the general public, primarily the ability to access the best seats in the house, often at savings of 10% off single ticket prices.  They also get a slew of other benefits like lost ticket insurance and any-time-any-reason exchange.  Season Ticket Holders have 24/7 account access through a custom website that provides the ability to check performance dates and seating locations, update account informatio n, secure additional priority seats, and make payments online with a few simple clicks.
Later this month, Season Tickets will go on sale to the general public through an exclusive online offer at www.BroadwayLA.org, where visitors may sign up to receive an email giving this priority purchase opportunity.  Following an exclusive online-only ordering time frame, Season Tickets will be available for order by phone toll-free at 866-755-BWAY (2929) or by mail order.  To encourage the public to take advantage of our faster and easier online ordering option, those ordering Season Tickets online will also enjoy savings of up to $16 for each person in their season package.
In addition to the full 8-Show Season Ticket Package, Broadway/L.A. will offer a smaller 5-Show Package that covers the first shows of the year.  Season Packages start as low as $165 for a 5-Show Plan, or $264 for an 8-Show Plan.  Those choosing to order online save even more – up to $16 per Season Package.
Once again this season, Broadway/L.A. is proud to offer the discriminating theatre patron "the ultimate theatrical package," offering VIP service, prestige, privileges and convenience.  A limited number of positions are available in The President's Club®, which provides members four priority seats to our eight-show season -- priority seat access to all Nederlander theatres worldwide, the ability to purchase extra "house seats" to all Broadway/L.A. shows, free parking for all season productions, access to theatre VIP Suite for members, and invitations to any opening night parties during the season.  To find out more about becoming a member, please visit www.BroadwayLA.org/PrezClub, or call Jeff Loeb at 323-468-1732.
While tickets for individual productions will not go on sale to the public until later dates (to be announced), those who wish to purchase 10 or more tickets to any single performance are welcome to reserve priority seats now by calling Nederlander Group Sales West toll-free at 866-755-3075 or by visiting www.nedgroups.com.
Broadway/L.A. is the Los Angeles theatrical division of The Nederlander Organization, owner of the Pantages Theatre in Hollywood.  The Nederlander Organization also owns or operates nine theatres on Broadway, three theatres on the West End in London, and operates Broadway Seasons in several other U.S. cities.


Season Production #1:
RIVERDANCE – Farewell Performances
Jan 12-24, 2010
RIVERDANCE is the thunderous celebration of Irish music, song and dance that tapped its way onto the world stage over a decade ago and has since thrilled millions of people around the globe.  This January, RIVERDANCE will return to the theatre where it celebrated its West Coast Debut back in November 1996, this time not to say "hello," but "goodbye" with 16 Farewell Performances.
 
What began as a seven-minute dance segment on the 1994 Eurovision Song Contest (televised to over 300 million people in Europe) and then quickly turned into a full-scale production has become much more than an international theatrical success. "I believe Riverdance has been basically a pathfinder," said Niall O'Dowd, founder of Irish America Magazine and the Irish Voice newspaper. Along with the peace process in Northern Ireland and the economic miracle in
Ir eland proper, the show "has been a hugely important part of a transformation of the image of Ireland in the last 20 years." 
In a flash, RIVERDANCE became Ireland's greatest ambassador and the thirst began. RIVERDANCE changed the face of Irish dance and despite its imitators, has remained on top and was voted the #1 Variety/Family Entertainment Show in the US (1998). 
Composed by Bill Whelan, produced by Moya Doherty and directed by John McColgan, to date, RIVERDANCE  has played over 10,000 performances, been seen live by more than 21 million people in over 300 venues throughout 32 countries across 4 continents. They have traveled well over 563,000 miles (or to the moon and back!), played to a worldwide television audience of nearly 2 billion; sold over 3 million copies of the Grammy® Award-winning CD (certified Platinum in the US) and over 10 million videos making it one of the best-selling entertainment videos in the world!  RIVERDANCE had its world premiere at the Point Theatre, Dublin, in February 1995, where it opened to unanimous critical acclaim.
"The success of RIVERDANCE in North America has gone beyond our wildest dreams," said producer Moya Doherty. "The fact that the show continues to draw and excite audiences 14 years after its debut in Dublin is a tribute to every dancer, singer, musician, staff and crew member who have dedicated themselves to the show."
There have been many milestones along the way including the distinction of being the largest Western musical to play China; a record-breaking line of 100 Irish dancers mesmerizing 85,000 people at the 2004 Special Olympics in Dublin; a 10th Anniversary celebration at Radio City Music Hall; dancing in Red Square and on the Great W all of China and much more.
Of all the performances to emerge from Ireland in the past decade, nothing can compare to the energy, the sensuality and the spectacle of RIVERDANCE. An innovative and exciting blend of dance, music and song, RIVERDANCE draws on Irish traditions and the combined talents of the performers propel Irish dancing and music to the present day capturing the imagination of audiences across all ages and cultures.  This extraordinarily unique show features an international company all performing to the magic of Bill Whelan's music.
Season Production #2:
STOMP
Jan 26-Feb 7, 2010
STOMP, the international percussion sensation, returns to the Pantages Theatre, bringing some new surprises.  With some sections of the show now updated and restructured, co-creators Luke Cresswell and Steve McNicholas have also added two new full-scale routines.. 
 
"After creating new routines for Stomp Out Loud in Las Vegas, Luke and I decided it was time to rework elements of our main production, STOMP," said Steve McNicholas. "STOMP has evolved a great deal ever since its first incarnation at the Edinburgh Festival. Every reworking has involved losing some pieces and gaining new ones, but has always stayed true to the original premise of the show: to create rhythmic music with instantly recognizable objects, and do it with an eccentric sense of character and humor."
 
The changes that can now be seen in the tour of STOMP are the biggest since the late 1990's. A new piece "Paint Cans" evolved out of the "Boxes" routine in the Vegas show, and "Donuts" is a piece that implements huge tractor tire inner tubes, worn around the waist on a bungee cord. For many years, th e creators had looked for a STOMP equivalent of the Latin percussion instrument the guiro, a gourd-shaped open-ended instrument with ridges along the side that are rubbed by a wooden stick to create its sound. The climactic trashcan sequence "Bins" has been restructured to include a guiro-like new found instrument: strip-lighting recycling containers.
From its beginnings as a street performance in the UK, STOMP has grown into an international sensation over the past fourteen years, having performed in over 350 cities in 36 countries worldwide. STOMP continues its phenomenal run with the ongoing sell-out Off-Broadway production at New York's Orpheum Theatre, a North American tour, and two productions overseas – a London company and a European tour. 
STOMP, an overwhelming success marked by rave reviews, numerous awards and sell-out engagements, is the winner of London's Olivier Award for Best Choreography, an Obie Award, and a Drama Desk Award for Unique Theatre Experience. The young performers "make a rhythm out of anything we can get our hands on that makes a sound," says Cresswell. Stiff-bristle brooms become a sweeping orchestra; Zippo lighters flip open and closed to create a fiery fugue; wooden poles thump and clack in a rhythmic explosion. STOMP uses everything but conventional percussion instruments – trashcans, tea chests, plastic bags, plungers, boots, and hubcaps – to fill the stage with compelling and infectious rhythms.


Season Production #3:
THE COLOR PURPLE starring Fantasia
Feb 10-28, 2010
Broadway/L.A. is proud to announce that American Idol Season 3 winner Fantasia Barrino will reprise her starring role of Celie for the Los Angeles en gagement as the Pantages hosts the touring production of Oprah Winfrey Presents THE COLOR PURPLE.
Fantasia made her Broadway debut in THE COLOR PURPLE on April 10, 2007, winning the 2007 Theater World Award.
As a 19-year old single mother, Fantasia began her path to international stardom when she became the winner of American Idol.  Now 23, Barrino has garnered critical acclaim for both her debut album, Free Yourself, and her second album, FANTASIA.  To date, she has garnered more than 20 award nominations including the Grammy® Awards, American Music Awards, Vibe Awards, Soul Train Awards and Soul Train "Lady of Soul" Awards, Billboard Music Awards and R&B & Hip Hop Awards, BET Awards, NAACP Image Awards, and Teen Choice Awards.
Fantasia revealed her acting chops when she starred in the Lifetime Original Movie adaptation of her New York Times best-selling autobiography, Life Is Not A Fairy Tale.  For her performance, she was nominated for a 2007 NAACP Image Award for Outstanding Actress in a Television Movie, Mini-Series or Dramatic Special. The biopic, also nominated as Outstanding Television Movie, Mini-Series or Dramatic Special for the 2007 NAACP Image Awards, ranks as the channel's second most watched movie.  With her Broadway debut as Celie, the heart and soul of THE COLOR PURPLE, she added the distinction of being the first ever American Idol winner to star in a Broadway show.
Nominated for eleven Tony® Awards, including Best Musical, THE COLOR PURPLE opened in 2005 at the Broadway Theatre, where it ran for over two record breaking years.  Based on the Pulitzer Prize-winning novel by Alice Walker and the moving film by Steven Spielberg, it is the unforgettable and inspiring story of a woman who finds the strength to triumph over adversity, and wh o discovers her unique voice in the world.  With a joyous GRAMMY®-nominated score featuring gospel, jazz, pop and the blues, THE COLOR PURPLE is about hope and the healing power of love. 
THE COLOR PURPLE is directed by Gary Griffin and features a libretto by Pulitzer Prize-winner Marsha Norman, music and lyrics by Grammy Award winning composers/lyricists Brenda Russell, Allee Willis and Stephen Bray, and choreography by Donald Byrd.  The original creative team of Tony Award winner John Lee Beatty (sets), Paul Tazewell (costumes), Tony Award winner Brian MacDevitt (lighting), Jon Weston (sound), Jonathan Tunick (orchestrations) and Kevin Stites (Music Supervisor) was reunited for the tour, which is produced by Oprah Winfrey, Scott Sanders, Roy Furman, Quincy Jones, Creative Battery, Anna Fantaci & Cheryl Lachowicz, Independent Presenters Network, Lowy Family Group, Stephanie McClelland, Gary Winnick, Jan Kallish, Nederlander Presentations, Inc., Bob and Harvey Weinstein, Andrew Asnes & Adam Zotovich and Todd Johnson.
Season Production #4:
CATS
Mar 9-21, 2010
CATS, the show that revolutionized musical theatre, is coming back to its the Pantages for a limited engagement in 2010, marking 25 years since the show's original Los Angeles production, which opened at the now-extinct Shubert Theatre in early 1985.  Since that time, generations of Angelenos have come together to share CATS' unique blend of magic, mystery and wonder. This national touring company of CATS is the only production in North America sanctioned by its composer, Lord Andrew Lloyd Webber.
On May 11, 1981, CATS opened at the New London Theatre in the West End. Eig ht years later it celebrated its first important milestone: after 3,358 performances CATS became the longest running musical in the history of British theatre. CATS played its final performance on its 21st birthday, May 11, 2002. 
CATS opened on Broadway October 7, 1982 at the Winter Garden Theatre in New York City.  With music by Andrew Lloyd Webber, lyrics by Tim Rice, direction by Trevor Nunn, and choreography by Gillian Lynne, CATS achieved unprecedented notoriety, heralding a new "British invasion" that would change the face of Broadway for decades to come.
Based on T.S. Eliot's Old Possum's Book of Practical Cats, and with music by Andrew Lloyd Webber, CATS won seven 1983 Tony® Awards including Best Musical, Best Book of a Musical, Best Lighting and Best Costumes. 
On June 19, 1997, CATS became the longest running musical on Broadway.  The show continued to live up to its famous motto, "Now and Forever," until it finally ended its 18 year run on September 10, 2000.
CATS holds the record as the longest continuously touring Broadway musical in American theatre history.  Five continents, 26 countries, over eight and a half million audience members and 26 years later, CATS is still America's most loved family musical.
Season Production #5:
CHICAGO
Apr 20-May 2, 2010
 "Isn't it good? Isn't it great?  Isn't it grand?  Isn't it swell?  Isn't it fun?  Isn't it?"   Now celebrating eleven glorious years of girls, glitz and glamour across t he country, the record-breaking smash hit musical CHICAGO is bringing its brand of pure entertainment back to the Pantages.
Murder. Greed. Corruption. Violence. Exploitation. Adultery. Treachery. Set amidst the razzle-dazzle decadence of the 1920s, CHICAGO is the story of Roxie Hart, a housewife and nightclub dancer who maliciously murders her on-the-side lover after he threatens to walk out on her. Desperate to avoid conviction, she dupes the public, the media and her rival cellmate, Velma Kelly, by hiring Chicago's slickest criminal lawyer to transform her malicious crime into a barrage of sensational headlines, the likes of which might just as easily be ripped from today's tabloids.
With a book by Fred Ebb and Bob Fosse, music by John Kander and lyrics by Fred Ebb, CHICAGO is the winner of six 1997 Tony® Awards including Best Musical Revival and the Grammy© Award for Best Musical Cast Recording.
Directed by Walter Bobbie and choreographed by Ann Reinking, CHICAGO features set design by John Lee Beatty, costume design by William Ivey Long, lighting design by Ken Billington and sound design by Scott Lehrer. The production also features orchestrations by Ralph Burns, supervising music direction by Rob Fisher.
Produced by Barry and Fran Weissler, CHICAGO has become a worldwide phenomenon. The London production of CHICAGO continues to hold the record as the longest running American Musical in West End history.  Other previous international engagements include productions in Abu Dhabi, Argentina, Australia, Austria, Brazil, Canada, China, Denmark, Dubai, France, Germany, Greece, Holland, Italy, Japan, Korea, Mexico, Portugal, Russia, South Africa, Sweden, Switzerland and Taiwan. 
Season Production #6:
101 DALMATIANS
Jun 8-20, 2010
The Pantages is the "spot" for the Los Angeles premiere of the brand new stage musical 101 DALMATIANS, based on the beloved book written by Dodi Smith and featuring a lively contemporary score by Dennis DeYoung, the keyboardist, songwriter and founding member of the rock group Styx. 
A musical experience for the entire family – about what it means to be a family – 101 DALMATIANS is directed by Broadway legend Jerry Zaks, and features a book by B.T. McNicholl.  Pongo and Mrs. Pongo are loving the good life in London with their "pets" Roger and Anita. When their 15 puppies are "dognapped" by the villainous Cruella de Vil, they summon the help of the dog network, and set off by the "Twilight Bark," they set off to rescue their pups. There's a happy ending for all with laughter, mayhem and music along the way.
In keeping with the spirit of the original story, the stage musical production promises a quirky, upside-down view of the world, where the audience is allowed to see life from a dog's point of view.  Embracing this proposition, theatergoers are transported to an exciting and altogether fantastic reality that gives grand license for song, dance and spectacle.  In keeping with this vision, the creators of 101 DALMATIANS will present humans in a heightened form of dress and scale so as to appear larger than life, and the actors who play the animals will thus seem more human than their humans.
Dennis DeYoung has penned three number one records and nine top ten singles.  His song, "Babe," won the People's Choice Award for Best New Song.  His music has appeared in 15 major motion pictures and more than 25 television shows, ranging from E.R. to South Park.  In 2008, his musical The Hunchback of Notre Dame won Chicago's prestigious Jefferson Award for Best Musical. 
Jerry Zaks has received four Tony® Awards, four Drama Desk Awards, two Outer Critics Circle Awards, and an Obie.  Having directed more than 30 productions in New York, among his Broadway credits are Guys and Dolls, Six Degrees of Separation, Smokey Joe's Café, House of Blue Leaves, A Funny Thing Happened On The Way To The Forum and La Cage Aux Folles. 
Over his 15 years on Broadway, B.T. McNicholl is proud to have been on the creative teams of such landmark hits as Cabaret, Monty Python's Spamalot and Billy Elliot.  He is a BMI Award-winning librettist, whose work includes the critically acclaimed musical The It Girl.  With Stephen Sondheim, McNicholl adapted the book of A Little Night Music for the concert stage.
What would 101 DALMATIANS be without, well, Dalmatians?  Professional animal trainer Joel Slaven is on the team to create what promises to be a one-of-a-kind stage finale that will leave everyone cheering.  Slaven has over 30 years experience working with animals.  His production work includes training animals for Ace Ventura Pet Detective, That Darn Cat and Rain Maker. 
Season Production #7:
IN THE HEIGHTS
Jun 22-Jul 11, 2010*
IN THE HEIGHTS, winner of four 2008 Tony© Awards and the 2008 Grammy® Award for Best Musical Show Album, will have its Los Angeles Premiere engagement at the Pantages Theatre in the summer of 2010.
IN THE HEIGHTS tells the universal story of a vibrant community in Manhattan's Wa shington Heights – a place where the coffee from the corner bodega is light and sweet, the windows are always open and the breeze carries the rhythm of three generations of music.  It's a community on the brink of change, full of hopes, dreams and pressures, where the biggest struggles can be deciding which traditions you take with you, and which ones you leave behind.
In addition to winning the 2008 Tony Award for Best Musical, Lin-Manuel Miranda, the show's creator, won the Tony for Best Music and Lyrics, Andy Blankenbuehler won for Best Choreography, and Alex Lacamoire and Bill Sherman won for Best Orchestrations.  The original cast recording won the 2008 Grammy Award for Best Musical Show Album, and Universal Pictures has acquired the rights to produce a feature film based on the smash hit musical.
IN THE HEIGHTS opened to critical acclaim on March 9, 2008 at Broadway's Richard Rodgers Theatre, where it continues to play to wildly enthusiastic crowds eight shows a week.  The show is produced by Kevin McCollum, Jeffrey Seller, Jill Furman, Sander Jacobs, Robyn Goodman/Walt Grossman, Peter Fine and Sonny Everett/Mike Skipper with associate producers Ruth Hendel and Harold Newman. 
With a book by Pulitzer Prize finalist and Tony Award nominee Quiara Alegría Hudes and conceived by Lin-Manuel Miranda, IN THE HEIGHTS is directed by Joseph A. Callaway Award-winner and Tony Award nominee Thomas Kail.  The music arrangements are by Alex Lacamoire and Bill Sherman.  IN THE HEIGHTS also features Tony-nominated scenic design by Anna Louizos, Tony-nominated costumes by Paul Tazewell, Tony-nominated lighting by Howell Binkley and Tony-nominated sound by Acme Sound Partners. 
Season Production #8:
YOUNG FRAN KENSTEIN
July 27-Aug 15, 2010*
Robert F.X. Sillerman and Mel Brooks present YOUNG FRANKENSTEIN, a new musical comedy from the creative team of the 12-time Tony® Award winning smash The Producers.  The New Mel Brooks Musical YOUNG FRANKENSTEIN features a book by three-time Tony Award winner Mel Brooks and three-time Tony Award winner Thomas Meehan and music and lyrics by Brooks. Young Frankenstein is directed and choreographed by five-time Tony Award winner Susan Stroman.   Musical supervision is by Glen Kelly.
YOUNG FRANKENSTEIN opened on Broadway November 8th 2007 at the Hilton Theatre, and it was named Best Broadway Musical 2008 by the Outer Critics Circle Award and won 5 Broadway.com Audience Awards, including Favorite New Broadway Musical.
* These Season Ticket Holder dates are part of a longer engagement.
Based on the Oscar-nominated smash hit 1974 film, YOUNG FRANKENSTEIN is the wickedly inspired re-imagining of the Mary Shelley classic from the comic genius of Mel Brooks.  When Frederick Frankenstein, an esteemed New York brain surgeon and professor, inherits a castle and laboratory in Transylvania from his grandfather, deranged genius Victor Von Frankenstein, he faces a dilemma.  Does he continue to run from his family's tortured past … or does he stay in Transylvania to carry on his grandfather's mad experiments reanimating the dead and, in the process, fall in love with his sexy lab assistant Inga?
The production team includes three Tony Award winning designers of The Producers: three-time Tony Award winning set designer Robin Wagner, five-time Tony Award winning costume designer William Ivey Long and Tony Award winning lighting designer Peter Kaczorowski.  Jonathan Deans is the sound designer.  Two other Producers alumni complete the music department: Tony Award-winning orchestrator Doug Besterman and musical director Patrick Brady.
Released in 1974 to unanimous critical acclaim, the film received two Academy Award nominations, including one for Mel Brooks and Gene Wilder's script, also nominated for a Writer's Guild of America Award for Best Adapted Screenplay.  YOUNG FRANKENSTEIN was also the recipient of the two highest honors accorded films of science fiction: winning The Hugo Award for Best Dramatic Presentation and The Nebula Award, given by The Science Fiction & Fantasy Writers of America, for Best Dramatic Writing. Since its release, the film has become part of the national consciousness: in 2000, it was selected as #13 on AFI's 100 Funniest American Movies of All Time and in 2003, YOUNG FRANKENSTEIN was chosen for preservation in the Library of Congress National Film Registry. 
---
DONNY & MARIE OSMOND AT THE FLAMINGO IN VEGAS
Donny and Marie Osmond bring traditional entertainment back to the Strip
For ticket information call 702-492-3960 or 866-80-shows
June 28 through July 13, 2009
---
SANTA CLARITA COWBOY FESTIVAL ... by Bonnie Carroll
The Best of the West at Melody Ranch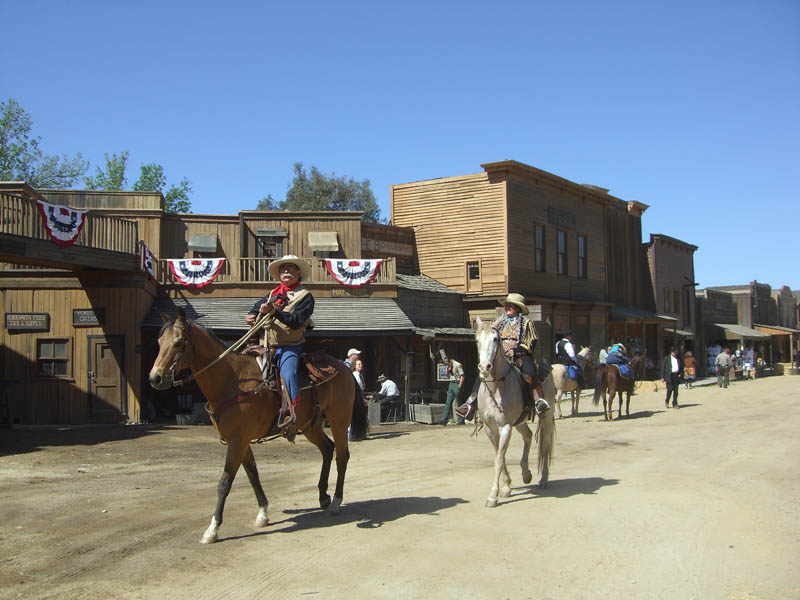 April 25th and 26th marked the celebration of the 16th Annual City of Santa Clarity Cowboy Festival at the Melody Ranch Motion Picture Studio. The studio was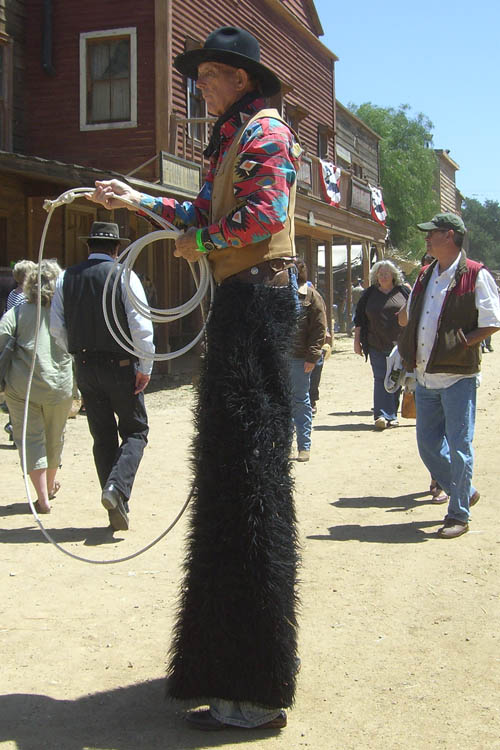 the original site of filming done by great film stars like legendary Gene Autry, William S. Hart, Gary Cooper, Tom Mix, Roy Rogers, Bill Boyd and John Wayne. Over 2,000 films have been shot at Melody Ranch including Wild Bill, The lone Ranger, Holes  and world-famous productions of Gunsmoke, Rin tin tin, Hopalong Cassidy, and Wyatt Earp.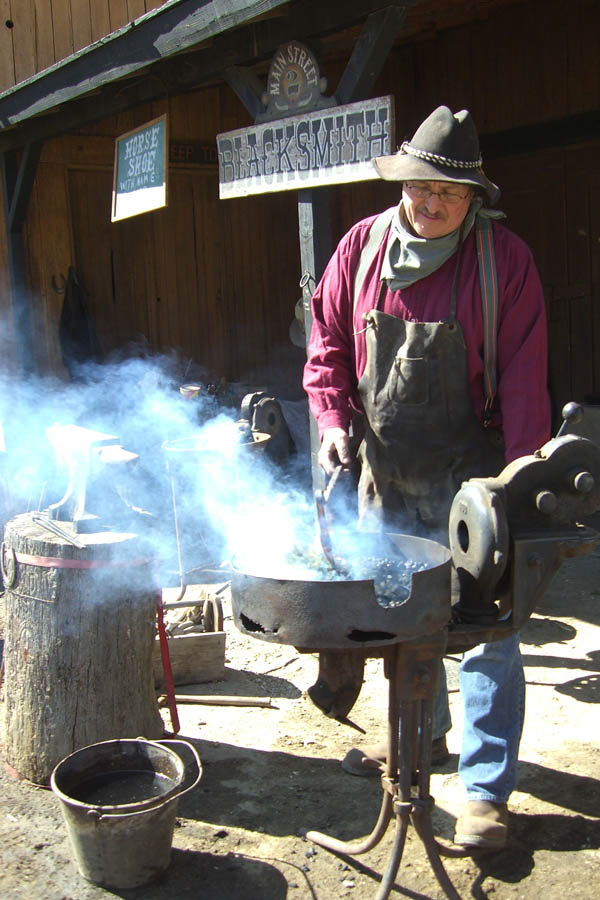 Walking down main street during the festival takes you back to the old west. Cowboys ride by on horses,  passing a saloon, a church, town hall, jail, bank and hotel. A variety of authentic looking old west buildings recreate this western town that was the backdrop for so many films. The museum on-site is dedicated to the history of the Melody Ranch and features old photographs, books and  memorabilia of the good old days on the ranch.
Cowboy coffee, peach cobbler and a tri-tip platter with beans and corn bread can be enjoyed for lunch, and western music fills the air. A varity of venues  throughout the festival feature renowned Cowboy Poets, and live entertainers provide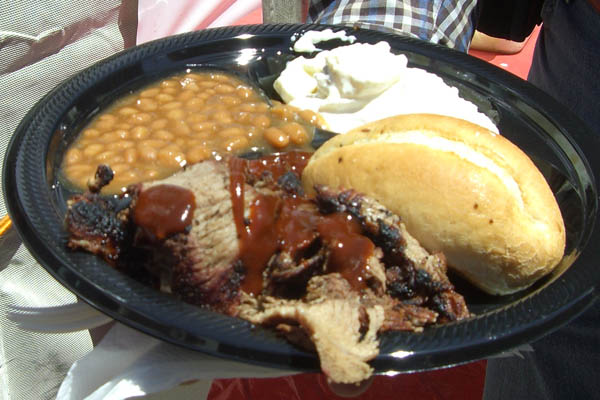 guests with the best in old west music and nostalgic poems on the cowboy's life. Joni Harms and her daughter performed a great new children's song from their latest album, while Sons of the San Joaquin and the Booher Brothers rocked the house. Buster Black made everyone laugh until their sides hurt. This is such a fun way to spend a day, and if you have not attended in the past be sure to get out to Melody Ranch next year. You can spend the entire weekend beginning with a dinner and ending with a visit to the Cowboy Church.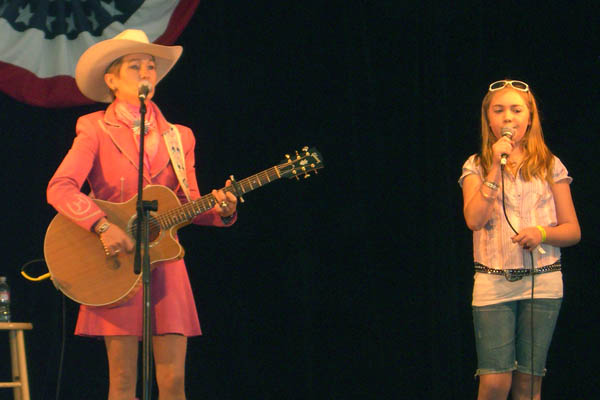 Entertainers included the Joni Harms, Syd Masters,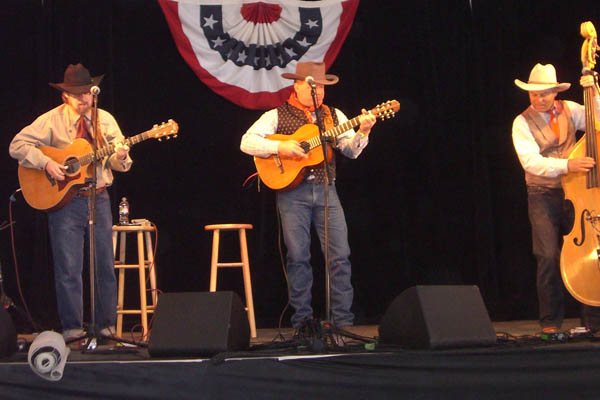 Sons of the San Jaoquin, the cowboy poetry of the incomperable Baxter Black, The Booher Bros, Diane Tribitt, Dave Staey, Don Edwards, Randy Reiman, Gary Robertson, California Cowboys, Hot Club of Cowtown and many more. The entertainment at the festival is always amazing, and brings back childhood memories of the films we have all enjoyed.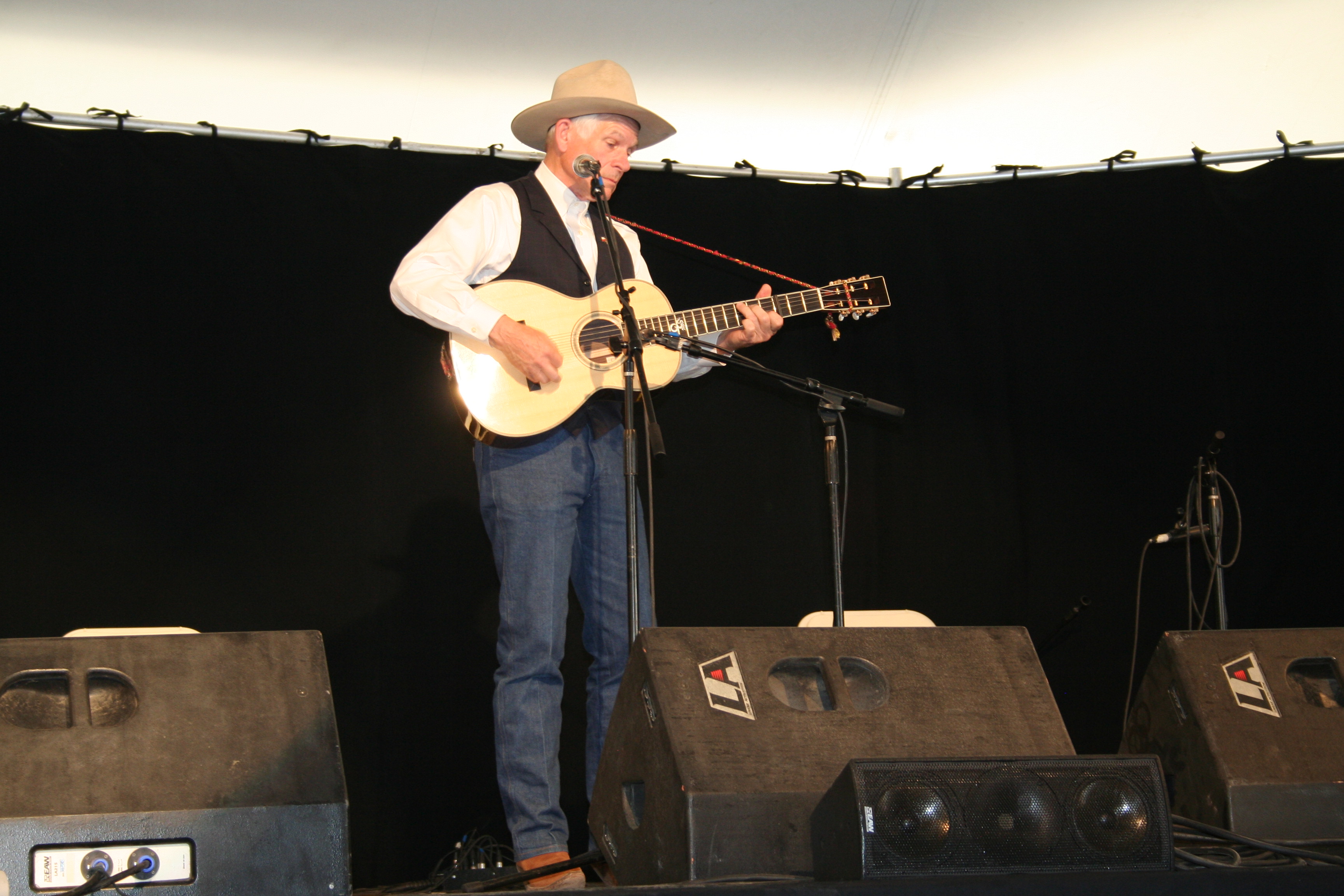 People come to the Cowboy Festival in their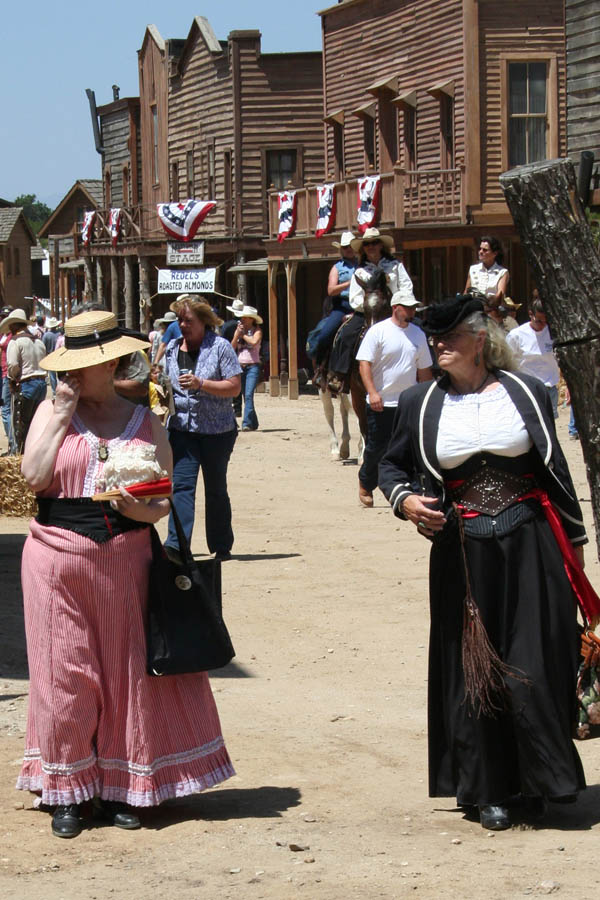 best western outfits, and if you don't own any you can by boots, hats, and clothes to get in the back in the saddle spirit.
There are also great gift items like CDs, books and posters of your favorite current writers and musicians, or those you loved from an earlier time. I really cannot explain what it is I love about this event, other than I saw Roy Rogers and Trigger when I was six and never got over it. This scene is familiar and feels good to me, and it draws me back every year for a magical day reliving a great era in American history.  For information visit: www.cowboyfestival.org.  BC 
---
Governor Bill Richardson and Robert Redford Announce
"Sundance in New Mexico"
Unique collaboration will offer world class programs for local
Native American and Hispanic Filmmakers
New Mexico Governor Bill Richardson yesterday announced a new collaboration between Robert Redford and the State of New Mexico that is currently referred to as "Sundance in New Mexico."  The initiative will partner with the Department of Cultural Affairs and the New Mexico Film Office to create and expand upon training programs in film, arts, and the environment.  These programs will be designed specifically for New Mexico's Native American and Hispanic filmmakers. The Governor was joined by Mr. Redford at a news conference today at the State Capitol in Santa Fe.
"This marks a new level of commitment on the part of Bob Redford and my administration in supporting the underrepresented voices in our culture, to job creation through the arts, and to the power of partnerships built on mutual goals and aspirations," said Governor Richardson.  "The Redford and Sundance names are held in high esteem around the globe, and are synonymous in most people's minds with innovation in the arts, advocacy of the environment, and public policy reflecting both.  This is a tremendous opportunity for New Mexico's Native American and Hispanic filmmakers, and for the state as a whole."
"My love of New Mexico goes back many, many years," said Robert Redford. "My commitment to this state began with The Milagro Beanfield War."
Sundance in New Mexico will be based at historic Los Luceros in Northern New Mexico, a cultural treasure located along the Rio Grande that is owned and operated by the New Mexico Department of Cultural Affairs.  In use as early as 1350 by the Tewa people of Pfioge Pueblo, Los Luceros ultimately was pivotal in the development of commerce and government in New Mexico.
"We are pleased that this collaboration will allow the Department to fulfill its dual mission of protecting the state's cultural heritage, while providing educational programs that will benefit the people of New Mexico," said Stuart Ashman, Secretary of the Department of Cultural Affairs
Robert Redford has a long history with New Mexico, dating back to the 1988 movie The Milagro Beanfield War.  The actor-filmmaker is also well known for his environmental activism.
Mr. Redford founded the Sundance Institute in 1981, a not-for-profit organization that fosters the development of original storytelling in film and theatre.  It is internationally recognized for its artistic development programs for directors, screenwriters, producers, film composers, playwrights and theatre artists.  Sundance – the place – in the mountains of Utah, also reflects Mr. Redford's lifetime commitment of bringing together the arts and the environment.
"During these tough economic times, it is imperative to create partnerships which allow film and arts initiatives to not just survive, but to flourish," said Lisa Strout, Director of the New Mexico Film Office. "This opportunity is an honor and a gift to the State of New Mexico."
The costs for Sundance in New Mexico will be covered with existing appropriations for the operation of Los Luceros.
In his remarks, Governor Richardson recognized New Mexico Speaker of the House Ben Lujan for his leadership and ongoing dedication and support of Hispanic and Native American filmmakers in New Mexico. 
For more information on Sundance in New Mexico contact:
Kathleen Broyles
(505) 476-5604
loslucerosnm@gmail.com.

---

    

 

A Nation of Independent Thinking…A Festival of Independent Films

             -Connecticut Film Festival Draws Country's Top "Indie" Films-

 

Native Americans in Oklahoma, soul mates in California, and mental illness in New York…all have become topics for engrossing, independent films.  Now, the Connecticut Film Festival has gathered these pressing, social topics for its 2009 culminating event in Danbury.  Specifically, the weeklong, cinematic event, which takes place from June 2nd through June 7th, will feature more than 130 thought-provoking films and over 100 educational events, as well as workshops and panels on creative, production, marketing and the legal side of the business along with dozens of industry networking events, parties and fundraisers. 

"Now in its fifth year, the Connecticut Film Festival isn't just a local phenomenon," said Tom Carruthers, director of the Connecticut Film Festival. "We've drawn top independent films from across the country and all four corners of the world in addition to the cream of the crop right here in Connecticut." 

Carruthers notes that with the with the success of "Slumdog Millionaire" at this year's Academy Awards, independent films are actually becoming more mainstream and more in demand by the American public as they have developed a unique following based upon the underlying topic and theme presented, whether it be lifestyle, cultural or political in nature.

Carruthers further adds that the popularity of the independent film industry has attracted more prominent actors, like Emma Caulfield and Joseph Pantoliano, who star in "Timer" and "No Kidding, Me Too" respectively, two films that launch the Connecticut Film Festival.

Besides offering the largest screening of independent films throughout the state, other highlights of the weeklong, blockbuster film line-up include: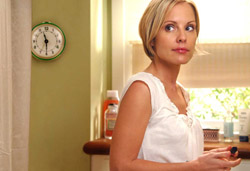 Tuesday, June 2nd at 7 p.m.: Opening Night Red Carpet and screening of "Timer"

and post-party at The Palace Theater in Danbury.  Finding true love is easier than ever thanks to a revolutionary bio-technological wrist implant called the TIMER, which counts down to the exact moment when people will lay eyes on their soul mates. The film, which stars Emma Caulfield and John Patrick Amedori, has won numerous accolades after making its world premier at the recent Tribeca Film Festival.  With heartfelt performances and quirky characters, newcomer Jac Schaeffer's smart and delightful romantic comedy leaves behind the burning question, "would you want to know?"

Wednesday, June 3rd:  6:30pm "No Kidding, Me Too" Screening and Fundraising Event- the ground-breaking, new documentary "No Kidding, Me Too" by Joey Pantoliano of "The Sopranos," "The Matrix" and "Memento" is an educational, hopeful, and sometimes even humorous look at issues surrounding mental health.  The Palace Theater in downtown Danbury hosts the screening as well as a special fundraising event to benefit three mental health organizations, including Interlude Inc. of Danbury, Danbury Catholic Charities and No Kidding, Me Too, a non-profit organization comprised of entertainers united in an effort to educate Americans about mental illness.

" Sita Sings The Blues"; 9:25pm
Sita is a Hindu goddess, the leading lady of India's epic the Ramayana and a dutiful wife who follows her husband Rama on a 14-year exile to a forest, only to be kidnapped by an evil king from Sri Lanka.  Despite remaining faithful to her husband, Sita is put through many tests. Nina (the filmmaker Nina Paley herself) is an artist who finds parallels in Sita's life when her husband – in India on a work project - decides to break up their marriage and dump her via email. Three hilarious Indonesian shadow puppets with Indian accents – linking the popularity of the Ramayana from India all the way to the Far East - narrate both the ancient tragedy and modern comedy in this beautifully animated interpretation of the epic. 
In her first feature length film, Paley juxtaposes multiple narrative and visual styles to create a highly entertaining yet moving vision of the Ramayana. Musical numbers choreographed to the 1920's jazz vocals of Annette Hanshaw feature a cast of hundreds: flying monkeys, evil monsters, gods, goddesses, warriors, sages, and winged eyeballs. A tale of truth, justice and a woman's cry for equal treatment, "Sita Sings the Blues" earns its tagline as "The Greatest Break-Up Story Ever Told!"
·         Thursday, June 4th: Three Connecticut-Made and Directed Films- "The Pitching Man"- 5:45pm., "A Georgetown Story"- 7:00pm, "Throw It Down"- 8:30pm
"The Pitching Man":  Satchel Paige celebrates the life of one of baseball's most enduring legends. Paige was an extraordinary athlete and a genuine American original who played the game for forty years on makeshift rural sandlots and in major league ballparks against the best in the game.
Before Jackie Robinson integrated the major leagues in 1947, Paige was the single most important player in the old Negro Baseball Leagues. He was a complicated and compelling figure who rose from poverty in the streets of Mobile, Alabama to the pantheon of baseball immortals in the Hall of Fame.
Narrated by actor Billy Dee Williams this 55-minute documentary paints a vivid portrait of American society in transition. 
"A Georgetown Story"- Georgetown, Connecticut, is at once an Everytown, USA, and a unique community of special characters. Through a combination of interviews, archival footage and photos, and dramatic recreations, "A Georgetown Story" conveys the highlights of its history from settlement in the 18th century to its hey day in the Industrial Revolution and decline in the 20th century. Along the way, it illuminates such themes as waterpower, Yankee ingenuity and self-reliance, immigration and the American Dream, war, depression, labor unrest, pollution, and the power of community. "A Georgetown Story" preserves and honors a vanishing way of life.
"Fados"- 8:30pm  - Staring Amália Rodrigues, Mariza and Camané, legendary filmmaker Carlos Saura explores Portugal's most emblematic musical genre- Fado "Fados" completes the musical trilogy of award-winning Carlos Saura (Flamenco, 1995; Tango, 1998). Using Lisbon as a backdrop, he explores Portugal's most emblematic musical genre (fado) and its haunting spirit of saudade (melancholy). Tracing its African and Brazilian origins up to the new wave of modern faudistas, he ingeniously deploys mirrors, back projections, lighting effects, and lush colors to frame each song, ranging from a campfire ringed by dancers to a balletic catfight between two jealous women to a thrilling desgarrada (musical in a fado café). The result is a ravishing fusion of cinema, song, dance and instrumental numbers.
"Fados" pays homage to such legends as Maria Severa and Amália Rodrigues, as well stunning turns by modern stars like Mariza and Camané; but Saura also expands the songs (which traditionally involve just a singer and a guitarist) with dance and encompasses other nationalities (with a special emphasis on performers of color from Portugal's former colonies) and idioms (such as hip hop, flamenco and reggae). This inclusive, non-purist approach conveys grand vision of music's power to break down boundaries: between Iberian neighbors Spain Portugal, Old World and New, white and black, young and old, rich and poor - a celebration fado as World Music in the fullest sense of the term. Under the musical supervision of Carlos Carmo, "Fados" features one of the finest "World Music" soundtracks to date.
Saturday, June 6th:  "Children Of Invention"- Closing Night Film and Industry Insider Bash,
Two young children living outside Boston are left to fend for themselves when their mother gets embroiled in a pyramid scheme and disappears. After being evicted from their home, the Cheng family finds that times are tighter than ever. Hardworking single mom and recent Boston transplant Elaine tries desperately to find the means to support her young children, Raymond and Tina. They squat in a model apartment in an unfinished building, but try to maintain a normal life. Elaine juggles a number of jobs, including working for a questionable pyramid scheme. Meanwhile, Raymond and Tina become latchkey kids and find amusement in building childish inventions. When Elaine doesn't return home one night, things take a turn for the worse. Nobody knows the kids are home alone, and they are left to fend for themselves. As the days pass, Raymond realizes he needs to come up with a plan to take care of his little sister.
Based on Tze Chun's own award-winning short film, "Windowbreaker", which screened at the 2007 Sundance Film Festival, "Children of Invention" is a drama about the influence of an adult world on children, the immigrant mentality, and shortcuts to the American dream.
"Children of Invention" made its world premiere at the 2009 Sundance Film Festival and won Special Jury Prizes at the 2009 San Francisco International Asian American and Sarasota Film Festivals.
"Hey Hey It's Ester Blueberger": This film is a smart, rueful and dead-on portrait of life's unending quest to fit in; and the girl who solves it by completely breaking out - introducing a feisty outsider hero unlike any other seen on screen. Esther Blueburger's quest begins when she escapes from her Bat Mitzvah party and is befriended by Sunni, the effortlessly cool girl who is everything Esther thinks she wants to be. With the help of Sunni, Esther goes away from her ordinary life and leaves behind her malfunctioning Jewish family to hang out with Sunni's far breezier and super-hip single mom Mary and attend Sunni's forbidden public school as a Swedish exchange student.
"Clearly, all of these outstanding independent films are produced outside of the Hollywood Studio system," adds Carruthers. "They're genearlly lower budgets then most big Hollywood productions and could range anywhere from $500 to 5 or 6 million dollars to produce."
Carruthers further elabores that an indie film leans toward artistic qualities rather than the plot-driven standard of mainstream Hollywood cinema. They are charactierized by the fact that the writer or director's original intent is usually maintained in the final film.  The rise in popuarlity of independent films over the past two decades has been created by more affordable high-definitiondigital video cameras, easy-to-use computer editing software and the increasing visibility of independent film festivals such as the Connecticut Film Fesitval.
Besides world-class independent films, this year's Festival features music, interactive and digital media, gaming and script writing, a 24-hour film competition and a five-day Writers Unblocked Screenwriter's Immersion Program.
For the past five years, The Connecticut Film Festival has brought fresh, cutting-edge independent cinema and education to dozens of towns and cities throughout the state. The organization has also partnered with numerous non-profit groups to create charity fundraising events, which have benefited the Make A Wish Foundation and The Hole In The Wall Gang Camps, among others.  Film lovers will enjoy a first look at some of the best and most thought provoking, new independent films and shorts, while meeting many of the filmmakers, actors and crew.  For more information or for tickets to the upcoming Connecticut Film Festival, visit www.ctfilmfest.com or email ctfilmfest@yahoo.com.
---
·         Sunday, June 7th.: Connecticut Filmmaker Series: "Read After My Death": When a Hartford couple turns to psychiatry for help with their marriage in 1960, things quickly spiral out of control. Couples counseling, individual and group therapy and 24-hour marathon sessions ensue. Their four children suffer and are given their own psychiatrists. Pills are prescribed, people are institutionalized and shock therapy is administered. This is an intimate story in the family's own words, from an extraordinary collection of audio recordings and home movies, illuminating a difficult and extraordinary time.
·         Friday, June 5th: "Barking Water": (official Sundance Selection) Before Oklahoma was a red state, it was known as the Land of the Red People. In his sophomore film, Director Sterlin Harjo takes viewers on a road trip through his own personal Oklahoma, which includes an eclectic mix of humanity and gratitude for the ability to have lived and loved.
"Throw It Down," a documentary that provides an intimate look into life on the road and other aspects of a Division I drum and bugle corps. Three years in the making, this movie is about the 2006 Bluecoats' Connexus season; however, it doesn't serve as a mere chronicle of the events that took place during that year.  Rather, it captures the essence of all drum corps by focusing on specific experiences, hopes, dreams and stories of a single corps at a single moment in its history.  Another one of the film's great achievements is its music, which expertly weaves a brilliantly composed score with the music of the 2006 corps. The music pushes the movie along, bridges segments together and creates a unique sonic world that grabs you from the get go making "Throw It Down" a true triumph in music and motion!
The L.A. Theater Scene in June
By Laurence Vittes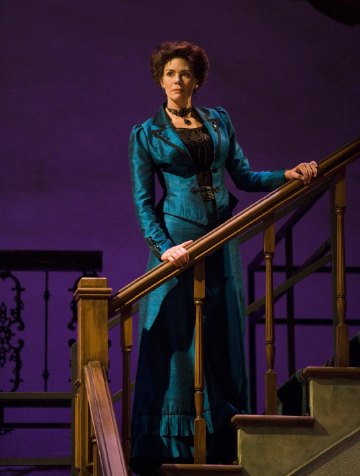 Bengal Tiger at the Baghdad Zoo
Kirk Douglas Theatre in Culver City. Through June 7
"The terrifying dimensions of human experience in Baghdad during the dog days of the Iraq War are caught by Rajiv Joseph's brilliant new play. The writing is beautiful, the acting is strong and moving, the pacing is taught and thrilling, and the outcome is as dark as night." - Hollywood Reporter.
The Little Foxes
Pasadena Playhouse. Through June 28
"Lillian Hellman's warhorse about greed, murder and passion in the old South proves resilient yet again to the ravages of time. Harsh and snappish, rich in savage cackles, her exquisite indictment of hated enemies who once were friends, set in a den of foul greed and inquity, continues to resonate in contemporary society." - Hollywood Reporter.
Dirty Dancing (the musical)
Pantages Theatre. Through June 28
"Emotionally speaking, 'Dirty Dancing' might be entertainment-lite, but as pure, unadulterated dance entertainment -- with Kate Champion's sexy, leggy choreography raising the fever and director James Powell moving things along without seeming to hurry -- is dynamite." - Hollywood Reporter.
Louis & Kelly Live at the Sahara
Geffen Playhouse, Westwood. Through June 28
Inspired by the birth of Las Vegas and the lounge acts that made the Strip a legendary breeding ground for entertainers, Louis & Keely is a vintage love story set to the beat of jazz. Based on true events, "Louis & Keely Live at the Sahara" examines the hard-won career of 20th Century music icon Louis Prima and how he turned 16 year old Keely Smith into a star.
David Mamet's Oleanna
Mark Taper Forum. Through July 12
The Pulitzer and Tony Award-winning writer of "Glengarry Glen Ross" and "Speed-the-Plow" returns to Center Theatre Group with a new production of his gripping drama of a power struggle between a male university professor and one of his female students. Doug Hughes directs a cast featuring film and stage stars Bill Pullman and Julia Stiles.
Farragut North.
Geffen Playhouse. Opens June 16, then through July 26.
Set against the backdrop of a close presidential race, Stephen (Star Trek 's Chris Pine) is a young press secretary working for a fast-rising candidate. With confidence and power beyond his years, he's convinced that he and seasoned campaign manager ( "Sex & the City's" Chris Noth), can steer their team into the west wing without breaking a sweat. But before the polls close at the primaries, Stephen's perceived invincibility is shattered as he falls prey to backroom politics, the manipulations of veteran operatives and the wiles of a seductive young intern (æJuno's" Olivia Thirlby). With quick-witted banter and an inside look into the world of politics, "Farragut North" promises to be a timely tale of hubris, loyalty and the lust for power.
Athol Fugard's Coming Home.
Fountain Theatre. Opens June 20, then through August 29.
The West Coast premiere of Athol Fugard's latest play continues the Fountain Theatre's special relationship with one of the world's greatest living playwrights. "It's a play that is full of the humanity and wisdom we've come to expect from Athol Fugard's work." says director Stephen Sachs. "It is achingly beautiful, exposing life in contemporary South Africa through the unforgettable love of a mother and her child, and the promise of a new world." "Coming Home" continues the story he began in his acclaimed 1995 "Valley Song," in which Veronica left her Oupa's farm to follow her dreams in the big city. That, in turn, was Fugard's first post-apartheid play.
---
LOS ANGELES FILM FESTIVAL - WESTWOOD
JUNE 18 - 28, 2009
LAFilmFest@FilmIndependent.org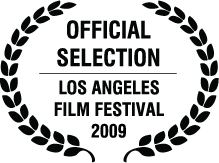 ---