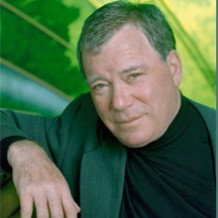 WILLIAM SHATNER TO HOST JUNO AWARDS IN OTTAWA
MARCH 30 - APRIL 2
"Star Trek" icon William Shatner has been named the host of the upcoming Juno Awards in Ottawa.
CTV made the announcement this morning as the nominees were revealed.
Picking Shatner to oversee the awards is a generational shift from last year, when the show was hosted by Toronto rapper Drake. This year's awards gala will be held April 1 at Ottawa's Scotiabank Place and will be broadcast on CTV.
Performers scheduled for the show include Toronto-based indie songstress Feist, electronic producer Deadmau5 and City & Colour.
Toronto roots-rock outfit Blue Rodeo will also perform on the same night that the veteran band is being inducted into the Canadian Music Hall of Fame.
This year's show will also mark the addition of a new category honouring the best metal/hard music album of the year. Visit: www.ottawatourism.ca.
Tickets:  (613) 599-FANS (3267), (toll free) at 877-788-FANS (3267) or online at www.capitaltickets.ca.

---
 OSCAR WINNERS 2012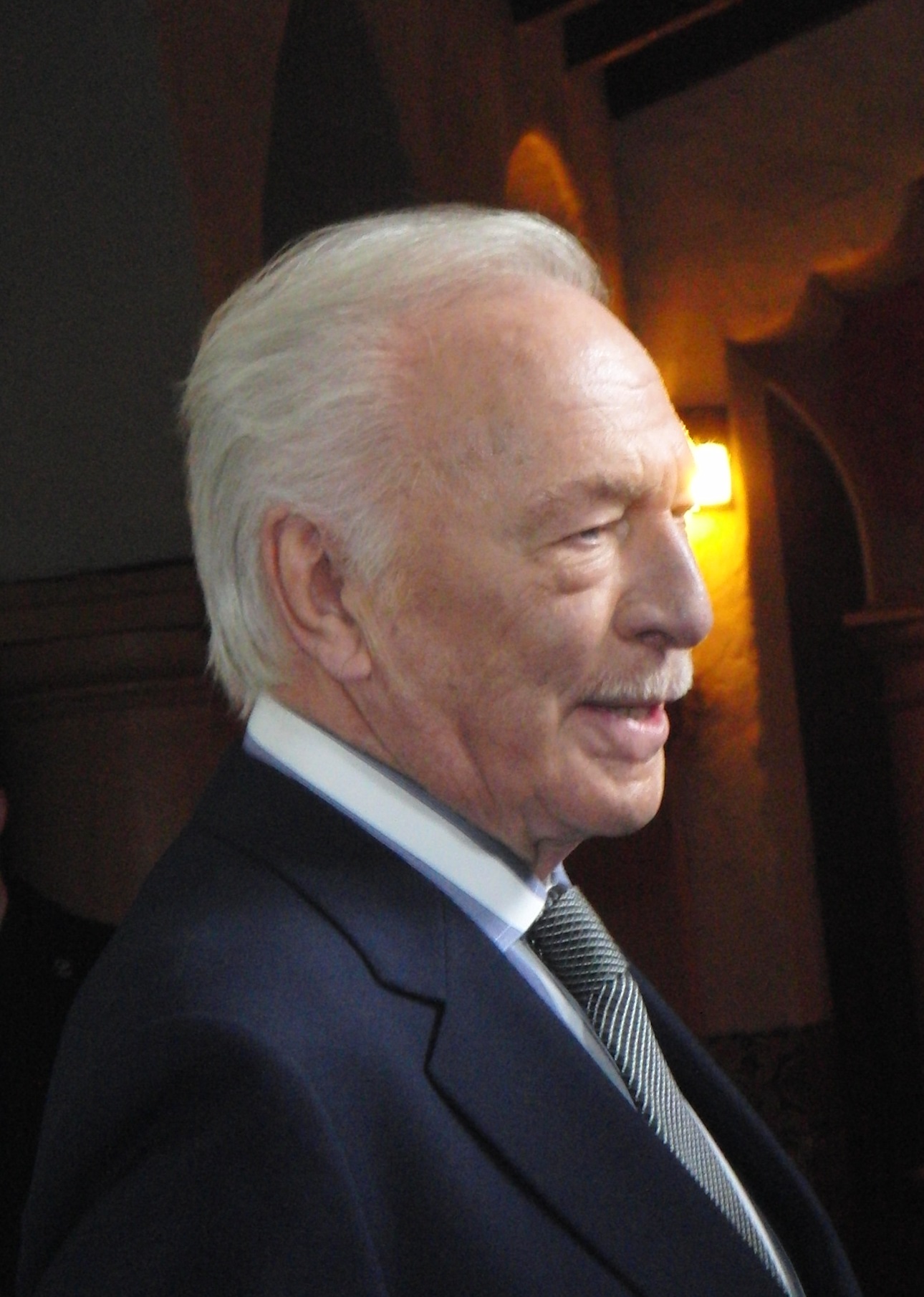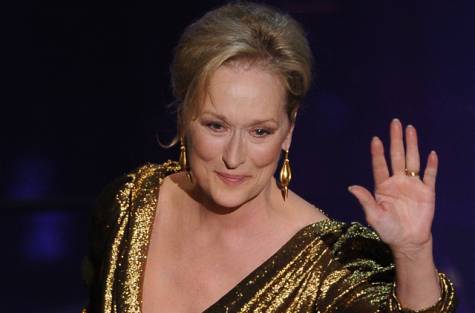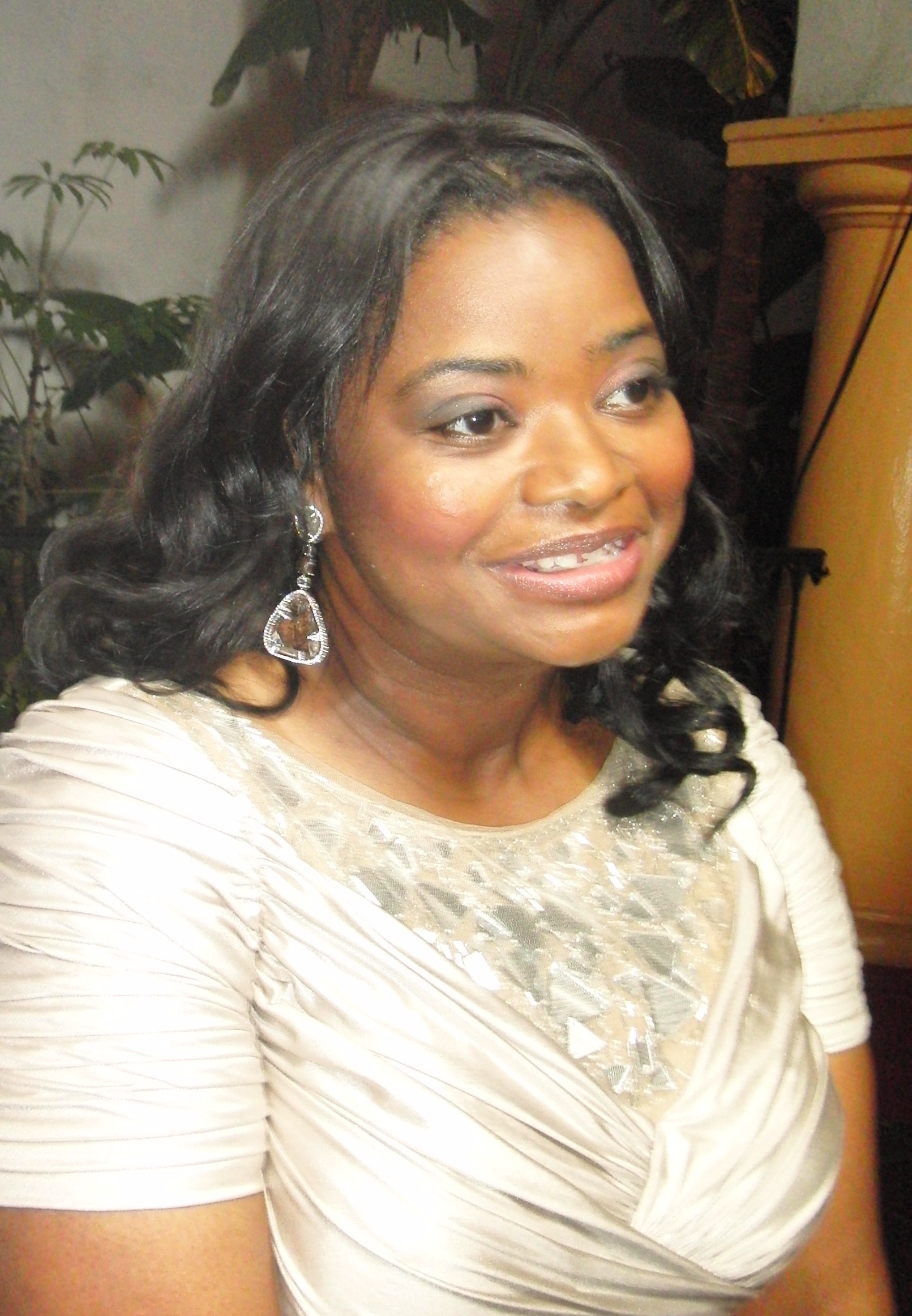 STREEP & DUJARDIN TAKE TOP HONORS AT THE 84th OSCARS -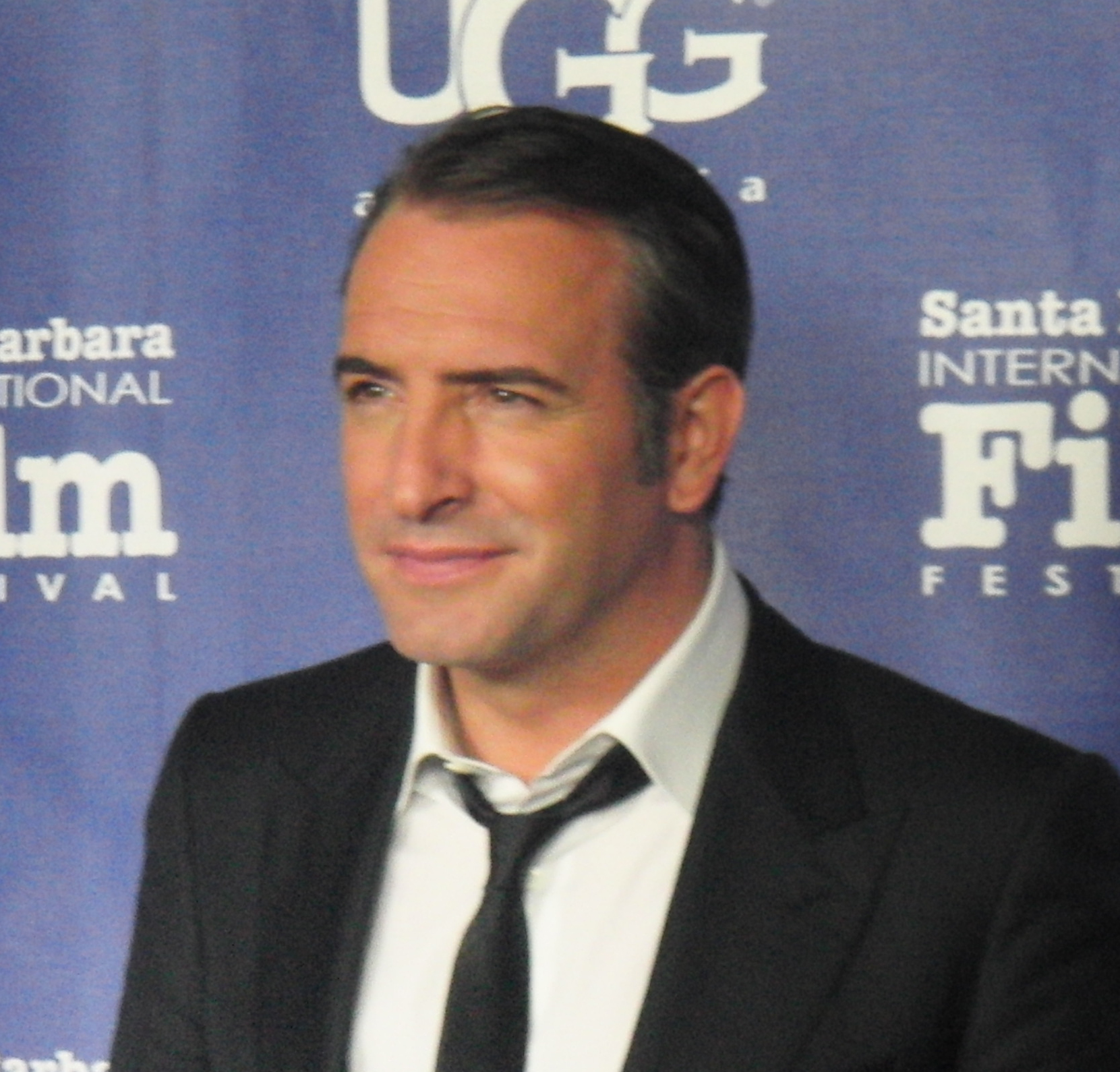 Martin Scorsese's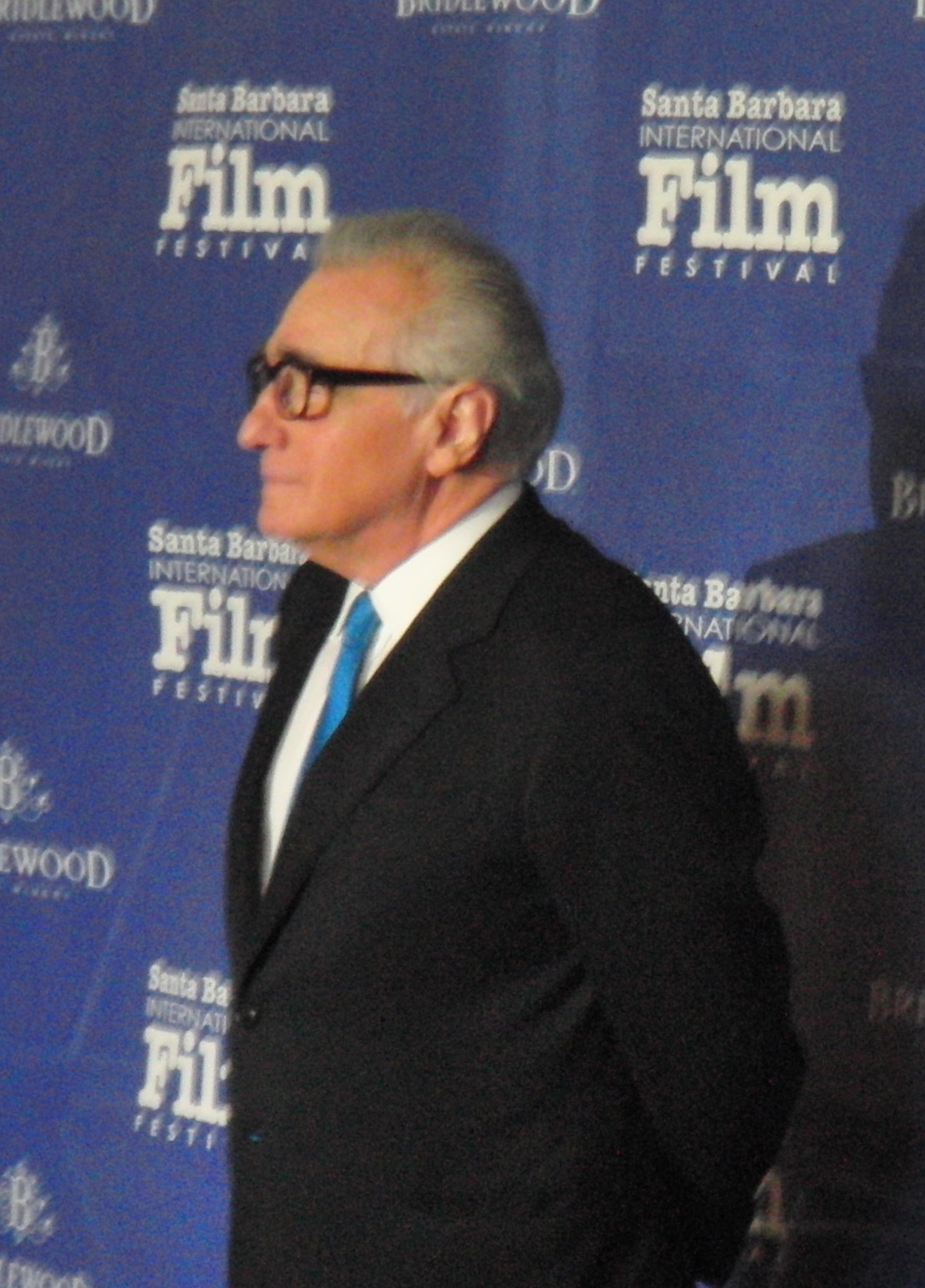 HUGO takes five awards. Michael Hazanavicius's The Artist gets Best Director and Best Picture. Christopher Plummer gets Best Supporting Actor, as does Octavia Spencer for The Help.
Hazanavicius honored wife with praise during acceptance speech. Octavia is nearly speechless with joy, Plummer is smooth and a consumate professional with great humor, and Jean Dujardin charmed the audience with his French charm and kisses.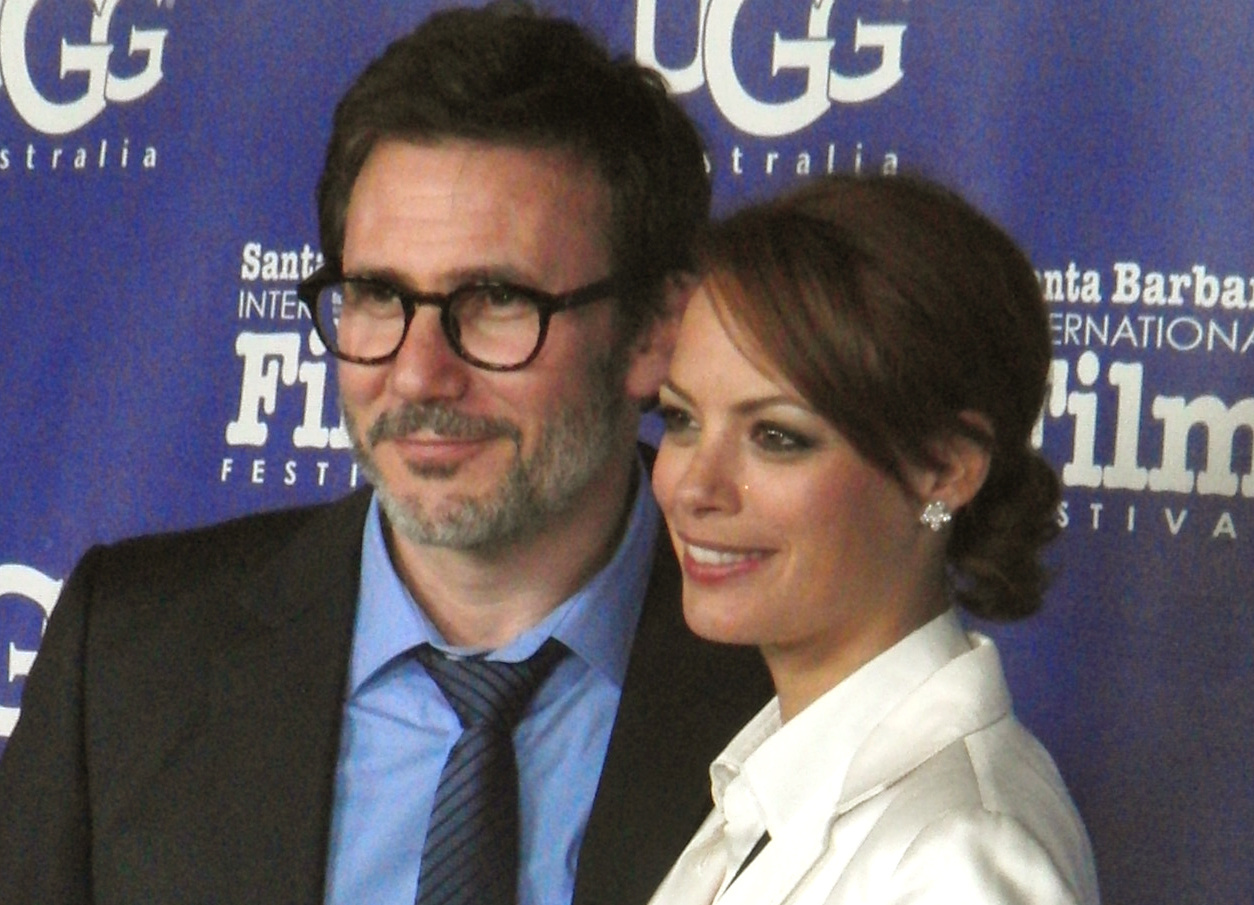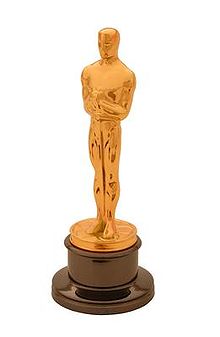 For complete list of winners visit www.oscars.com.
---
SANTA BARBARA INTERNATIONAL FILM FESTIVAL WINNERS 2012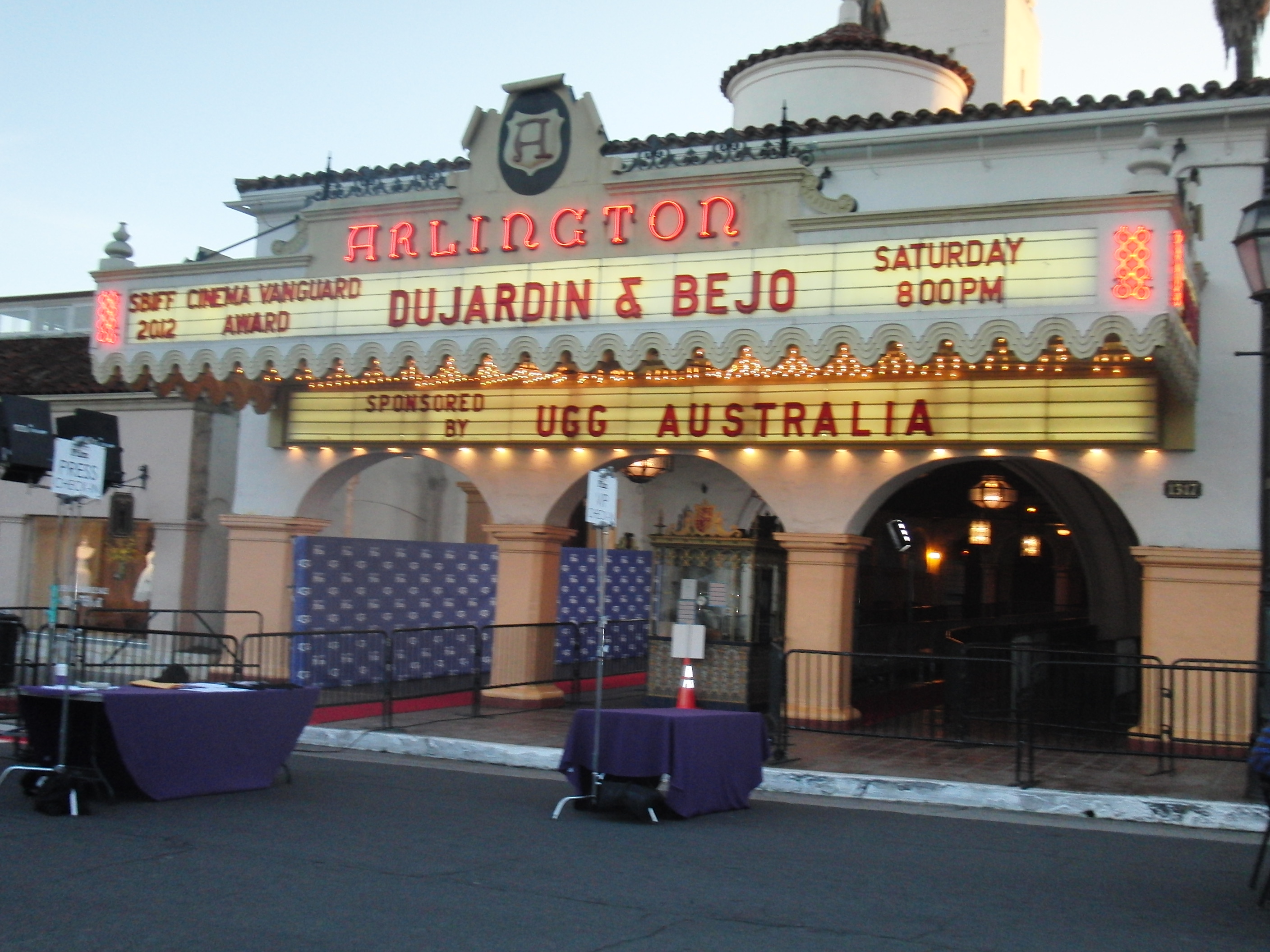 The 27th Annual Santa Barbara International Film Festival announced the winners of the 2012 festival competition at a Press Conference and Brunch at the famed Fess Parker's Resort Santa Barbara. To the delight of patrons and industry professionals, the festival's 27th season continued the tradition of presenting purely exceptional films, spanning genres and topics that surpass anything before. Throughout the 11 days, movie buffs from around the globe filled the theaters of State Street, to experience the best in film.
Commented SBIFF Executive Director Roger Durling,"Each year, SBIFF strives to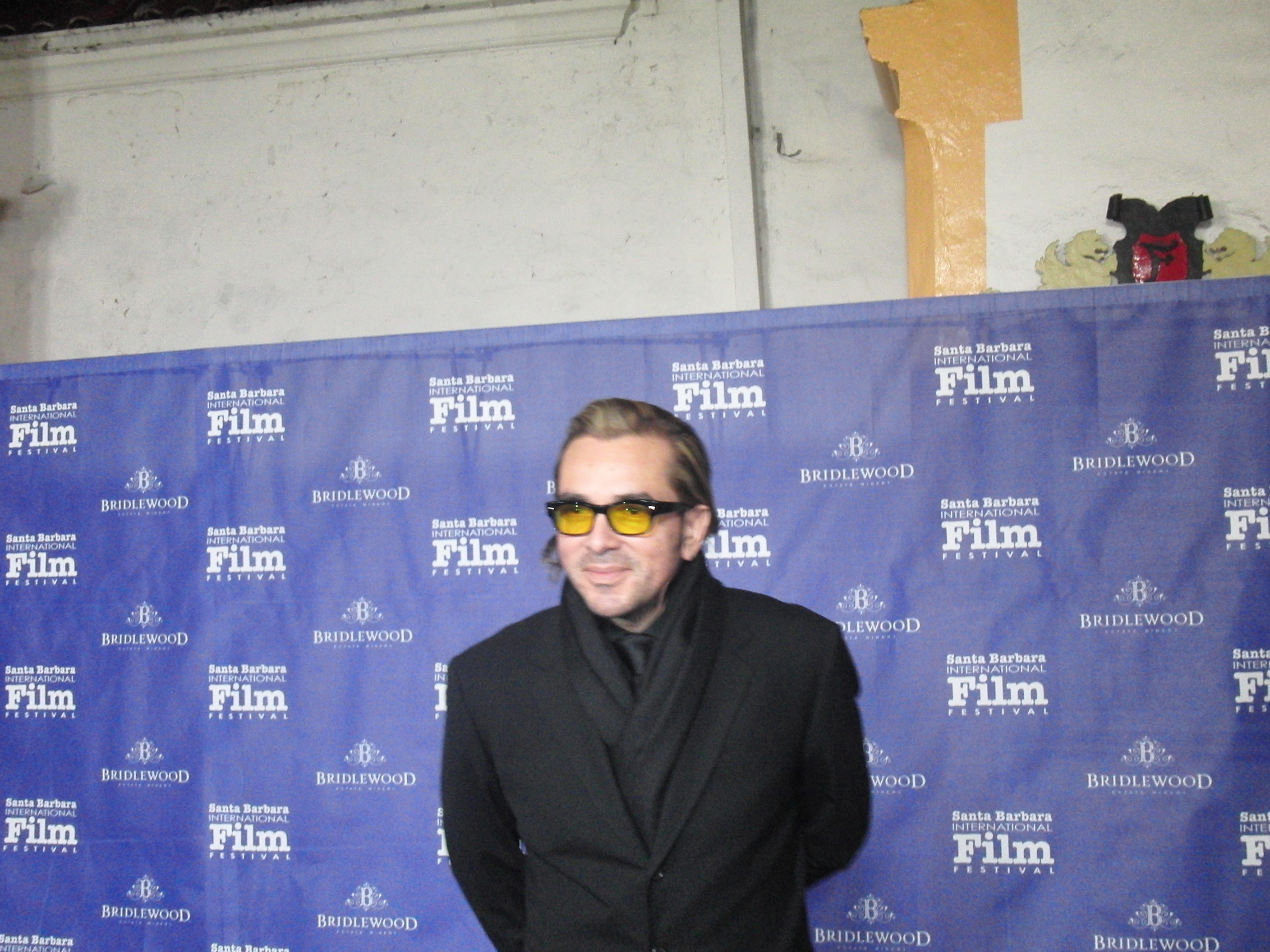 feature films from all ranges of the 'cine-spectrum'. Successfully building upon this tradition of excellence, the lineup for the 27th edition of the festival showcased a particularly captivating yet challenging collection of works. With even more broadly accessible crowd pleasers and premiere films distinguished by their master of storytelling, theaters filled to the brim screening after screening."
The esteemed Jury for the 2012 SBIFF included: actor/comedian Dave Koechner; actor/director Brad Hall; actor/writer W. Earl Brown; actor Anthony Zerbe and his wife Arnette Zerbe; SBIFF originator Phyllis de Picciotto; director Glenn Jordan; actor Tim Matheson; online awards columnist Kris Tapley and writer/ director Perry Lang.
The winning films are as follows:
The Panavision Spirit Award for Independent Cinema, given to a unique independent feature that has been made outside mainstream Hollywood, went to UP THERE, directed by Zam Salim, about Martin, whois stuck in a dead-end job, welcoming the newly departed into the afterlife. All he dreams of is going "up there," and he attempts to cope with his death by keeping his nose clean and minding his own business. But all this is thrown into disarray when, in order to track down an errant lost soul. Winner received a Panavision camera package worth $60,000.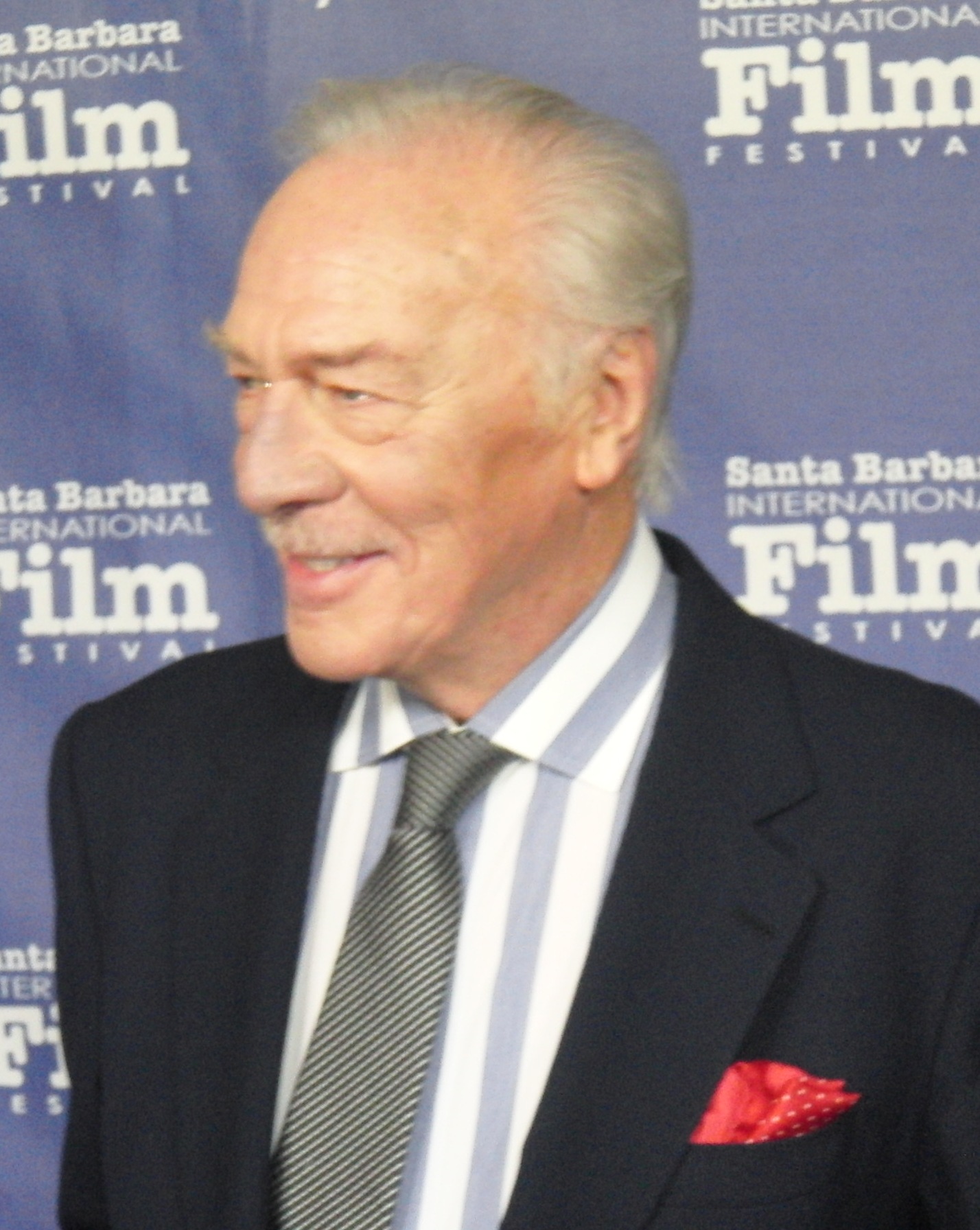 A special Jury Prize for Artistic Distinction was awarded to BARRYMORE, directed by Erik Canuel and starring Christopher Plummer, to acknowledge Mr. Plummer's superb performance, Mr. Luce's remarkable play and Mr. Canuel's adaptation and uncanny ability to capture the play (originally directed by Gene Saks) in a completely original piece of cinematic art.
The Best International Film Award went to FREE MEN, directed by Ismael Ferroukhi about an Algerian Muslim immigrant who joins the French Resistance to save Algerian Jews.
The Nueva Vision Award for the best Spanish/Latin American film was awarded to FOUND MEMORIES, directed by Julia Murat. A young photographer finds a forgotten ghost town where only a handful of old people live, and changes their lives forever.
The jury awarded an Honorable Mention to THE RUMBLE OF THE STONES (El Rumor de las Piedras), directed by Alejandro Bellame Palacios. Venezuela's official submission for the Academy Awards, Rumble of the Stones is a heartfelt and compelling portrait of the enduring power of a mother's love against the backdrop of the social problems of modern-day Venezuela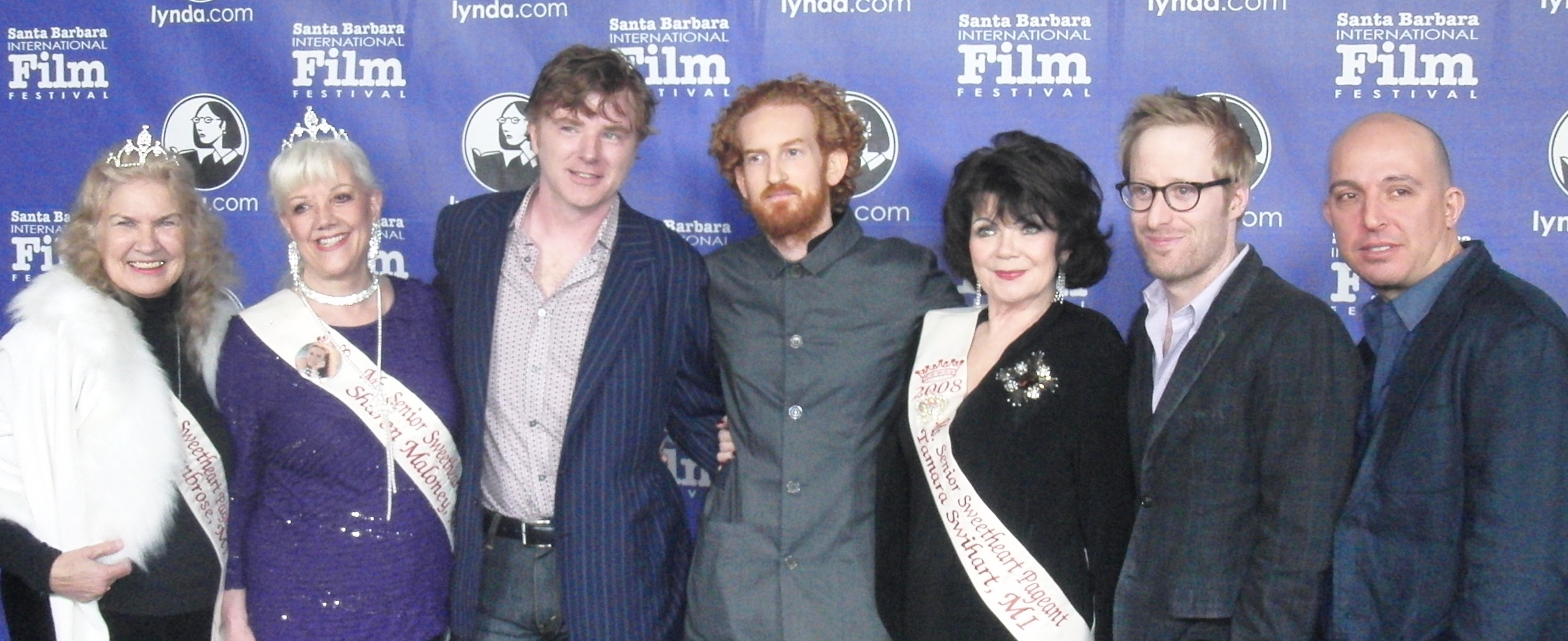 Best Documentary Film Awardwent to PRETTY OLD, directed by Walter Matteson. Pretty Old follows four diverse women, ages 67 to 94, competing in the 30th year Anniversary of the Ms. Senior Sweetheart Beauty Pageant in Fall River, Massachusetts, exploring what it truly means to "age beautifully."
The Cinema Nouveau Award went to HEAT WAVE (Apres Le Sud),directed by Jean- Jacques Jauffret. Based on a true story, HEAT WAVE offers up a story from intersecting points of view where different destinies cross paths and are reunited by a tragic event.
Bruce Corwin Award for Best Live Action Short Film Under 30 Minutes went toL TRAIN, directed by Anna Musso. Executive produced by Alexander Payne, L TRAIN is the story of Sunny, a teenaged African American girl commuting through an inner city winter - an existence that injects a negativity into her long days.
Bruce Corwin Award for Best Animation Short Film went to THE MISSING KEY, directed by Jonathan Nix. In a richly re-imagined Venice of the early 1920s, young composer Hero Wasabi must compete against the unscrupulous Count Telefino in the prestigious Abacus Scroll musical competition.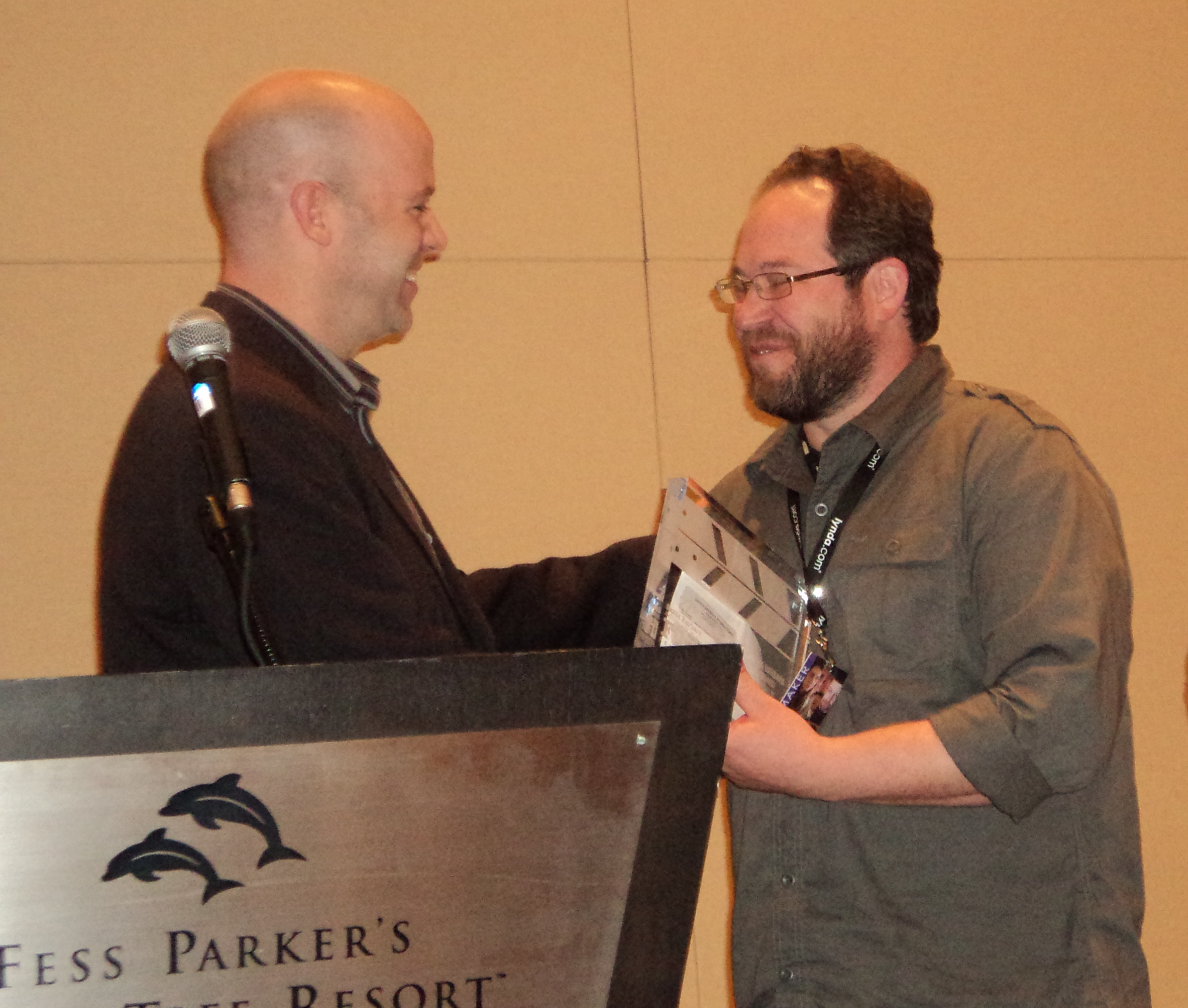 The Fund for Santa Barbara Social Justice Award Sponsored by The Fund for Santa Barbara for a documentary film that addresses social justice issues also went to DIRTY ENERGY, directed by Bryan Hopkins, which tells the personal story of those directly affected by the 2010 Deepwater Horizon spill and who are now struggling to rebuild their lives amidst the economic devastation and long-term health risks. Winner receives $2500. Geoff Green, Executive Director of The Fund For Santa Barbara presented the award at the closing breakfast.
The Audience Choice Award, sponsored by the SB Independent, went to STARBUCK, directed by Ken Scott, about a former sperm donor who discovers he's the father of 533 children, 142 of whom have filed a class action lawsuit to determine the identity of their biological father, known only by the pseudonym Starbuck.
The results of the 10-10-10 filmmaking competition were announced at the closing night festivities. Visit www.sbiff.org for winners list.
The festival closed with the West Coast Premiere of Where Do We Go Now? directed by Nadine Labaki. Winner of the People's Choice Award at the 2011 Toronto International Film Festival and Broadcast Film Critics Association nominee for Best Foreign Language Film, this anti-warcomedy is a wildly creative take on the intractable religious conflict in a remote village. Where Do We Go Now? confronts the hard truths of afractured society, offering an alternate vision of transcendence and unity. The Closing Night film is sponsored by The Santa Barbara Independent.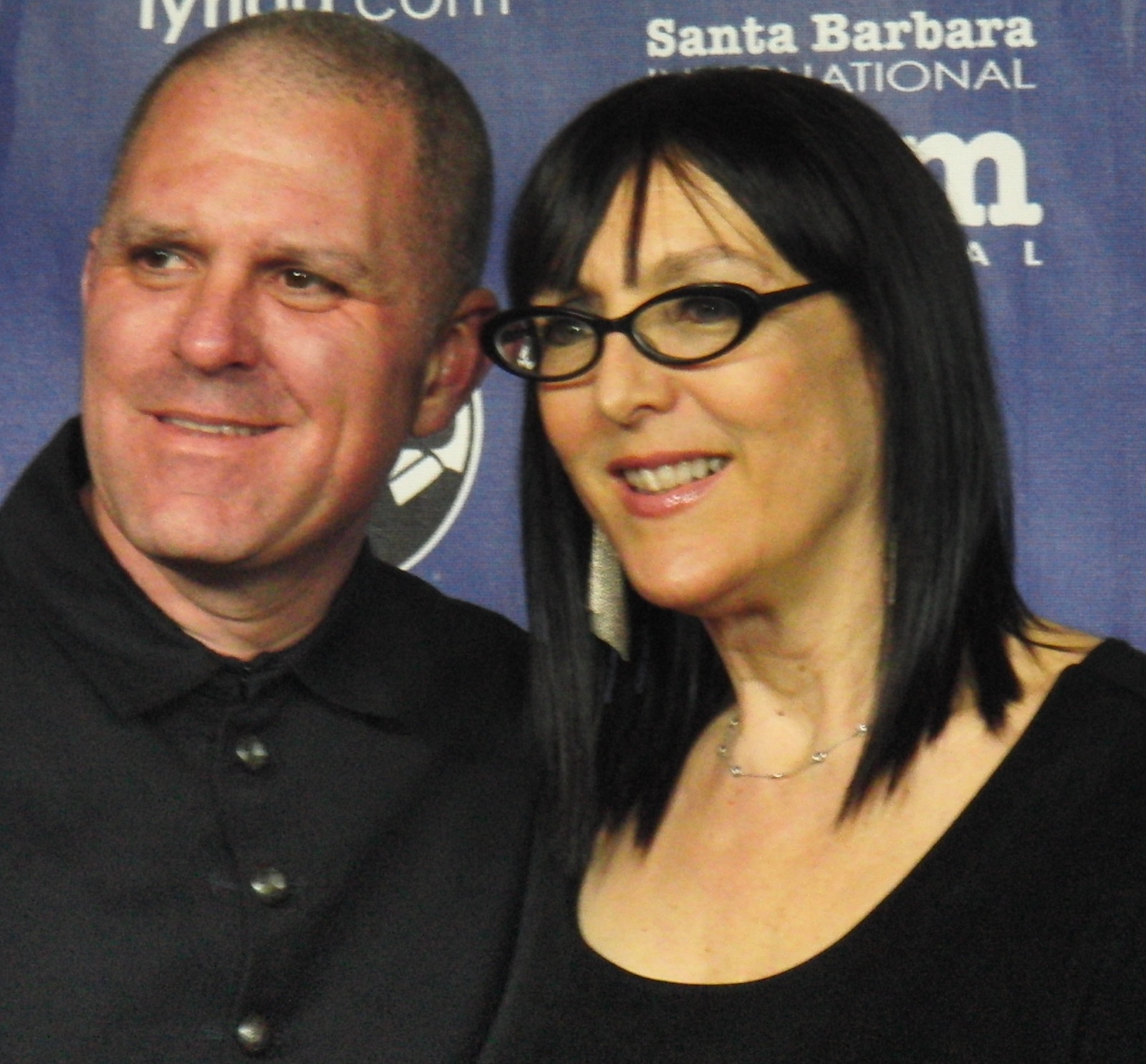 Among the greatly appreciated sponsors Lynda.com was up at the top of the list. Thanks to everyone who contributed to yet another great Santa Barbara International Film Festival, and we all look forward to the 28th.
---
GOODBYE WHITNEY- SLEEP IN PEACE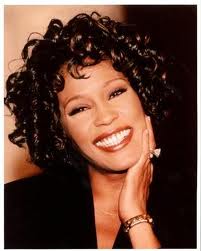 God spoke to us through your amazing voice of an angel, and we got it. Your life moments are just  between you and God, and people who loved you get that too. Go with God Whitney, your early passing is a great loss to the world.  BC
---
ROD STEWART - THE HITS - LAS VEGAS
March 24 – April 4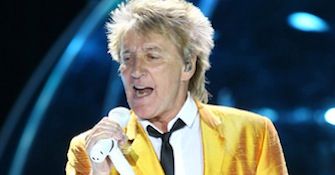 ---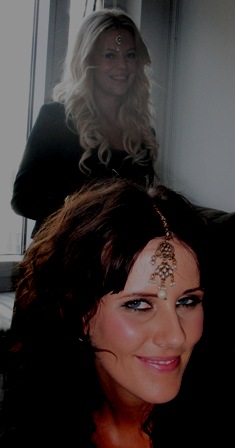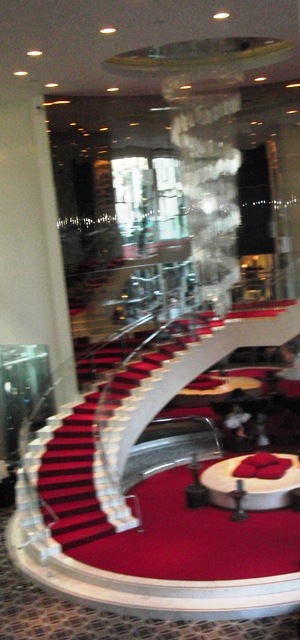 GBK HOSTS ITS ANNUAL CELEBRITY GIFT LOUNGE IN HONOR OF THE 2012 ACADEMY AWARDS NOMINEES AND PRESENTERS
 
THIS SEASON'S GBK's EVENT BENEFITS DIVERSE CHARITABLE CAUSES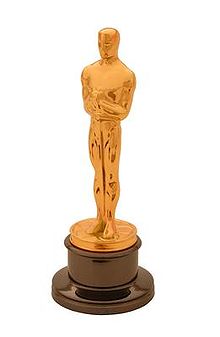 GBK, the luxury lifestyle gift lounge and special events company, honored the 2012 Academy Awards Nominees and Presenters with its Annual Gift Lounge on February 24th and 25th. GBK offers its exclusive list of invited celebrities, VIPs, and media an opportunity to enjoy an elite environment with gifts, diverse services and hors d'oerves while tending to its charitable causes.

Honored guests included Nominees and Presenters of the Academy Awards as well as notable Hollywood celebrities, prominent media outlets and select charities which continue to be the anchor of GBK's efforts and purpose. This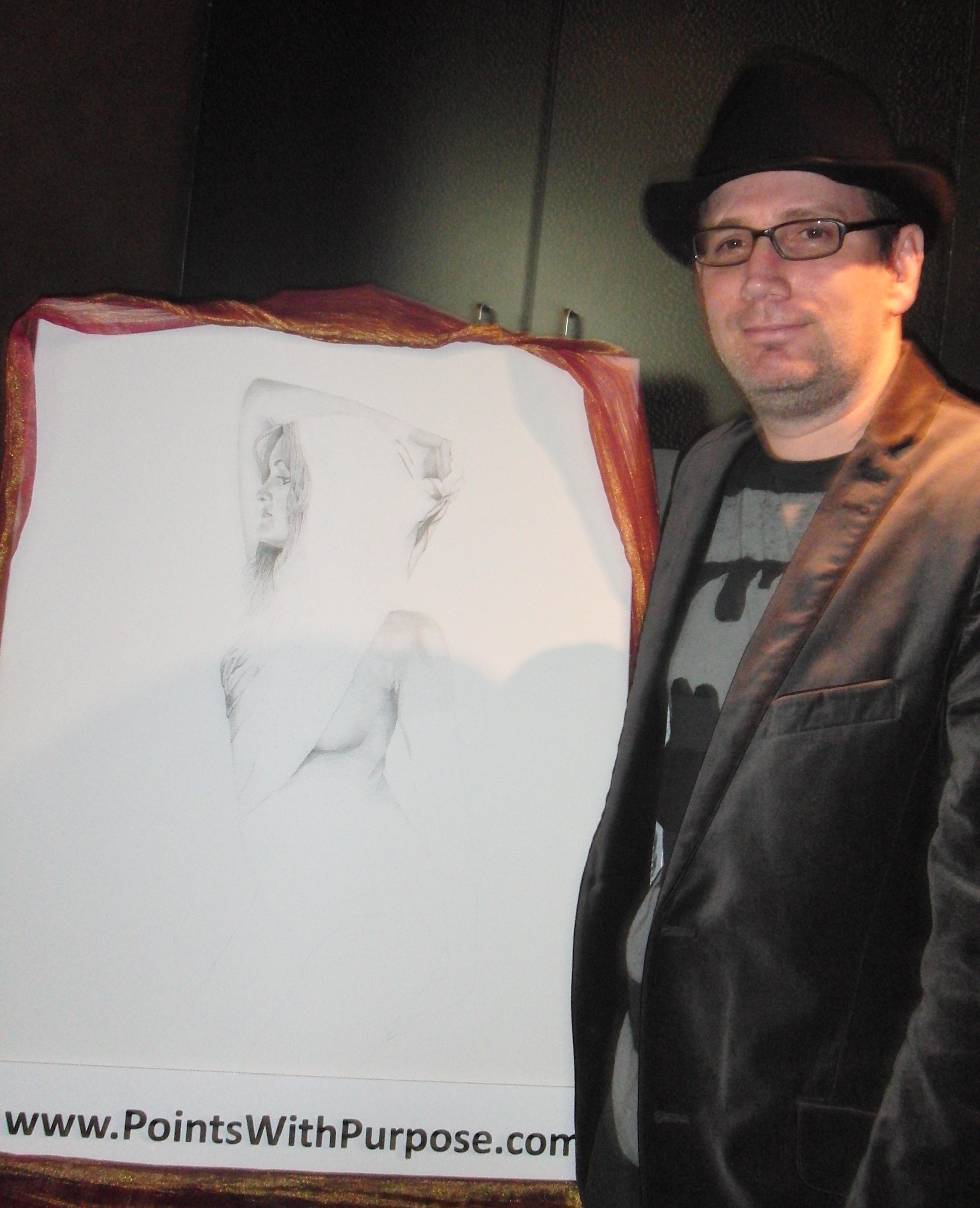 year's charities include: The Worldteam Foundation - Rick and Sue Clark started the Worldteam Foundation in 2006 to combat human trafficking, starting with Thailand and the United States; HOLLYROD Foundation - The HollyRod foundation is dedicated to providing compassionate cave to those living with autism and Parkinsons disease; Drawing for Hope - "Pushing the limits of art, compassion, and healing." Drawing Hope International uses visual art to join sexual assault survivors from every state in the US and 150 other countries into a healing community which supports survivors to connect with their own strength, see their beauty and embrace their freedom and lastly; The Sugar Ray Leonard Foundation- The mission is to raise funds for research and awareness towards a cure for Juvenile diabetes.

GBK's 2012 Academy Awards Lounge R.S.V.P.'s include nominees, presenters and guests such as Melissa McCarthy -Bridesmaids (Best Performance by an Actress in a Supporting Role), Mike and Molly (Molly), Wendi McLendon-Covey Bridesmaids" (Rita), Rules of Enagement, William Fichtner Drive Angry 3D, The Big Bang, Entourage (Phil Yagoda), Date Night, "Prison Break (Alex Mahone), Blades of Glory, Invasion, Black Hawk Down, Armagedon, Angela Bassett This Means War (Collins), Green Lantern, Jumping the Broom, Notorious, Whats Love Got To Do with It (Oscar nomination), Penelope Ann Miller The Artist (Film Nominated for Best Motion Picture of the Year) (Doris), Men of a Certain Age (Sonia), Vanished, Jason Isaacs NBC's Awake (Michael Britten), Harry Potter movie series (Lucius Malfoy), Brotherhood,The State Within (Golden Globe nom 08), Kate Flannery The Office (Meredith Palmer), Lauren Cohan AMC's The Walking Dead (Maggie Greene), Chuck(Vivian), Supernatural", Nick Krause The Descendants (Film Nominated for Best Motion Picture of the Year)(Sid), Teri Polo ABCs Man Up (Theresa), "Meet  champion; Dancing with the Stars,The Contender (Host)



One of GBK's supporting initiatives this week included the purchase of laptop computers which were donated to the HollyRod Foundation in the name of each nominee or presenter who attends the upcoming annual GBK celebrity lounge.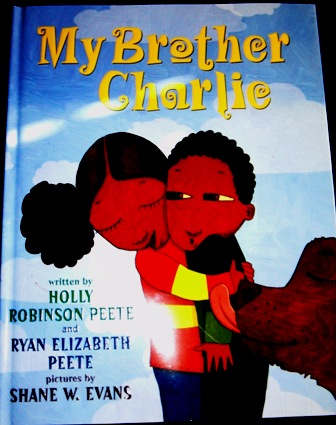 Holly Robinson, Founder of HOLLYROD Foundation stated the following; "At HollyRod we have known for years that technology has literally given non-verbal children with autism the 'Gift of Voice'. Laptops, tablets along with revolutionary applications have made it possible for these children to communicate their feelings and needs like never before. Please give The Gift of Voice to a child with autism today, compliments of GBK!"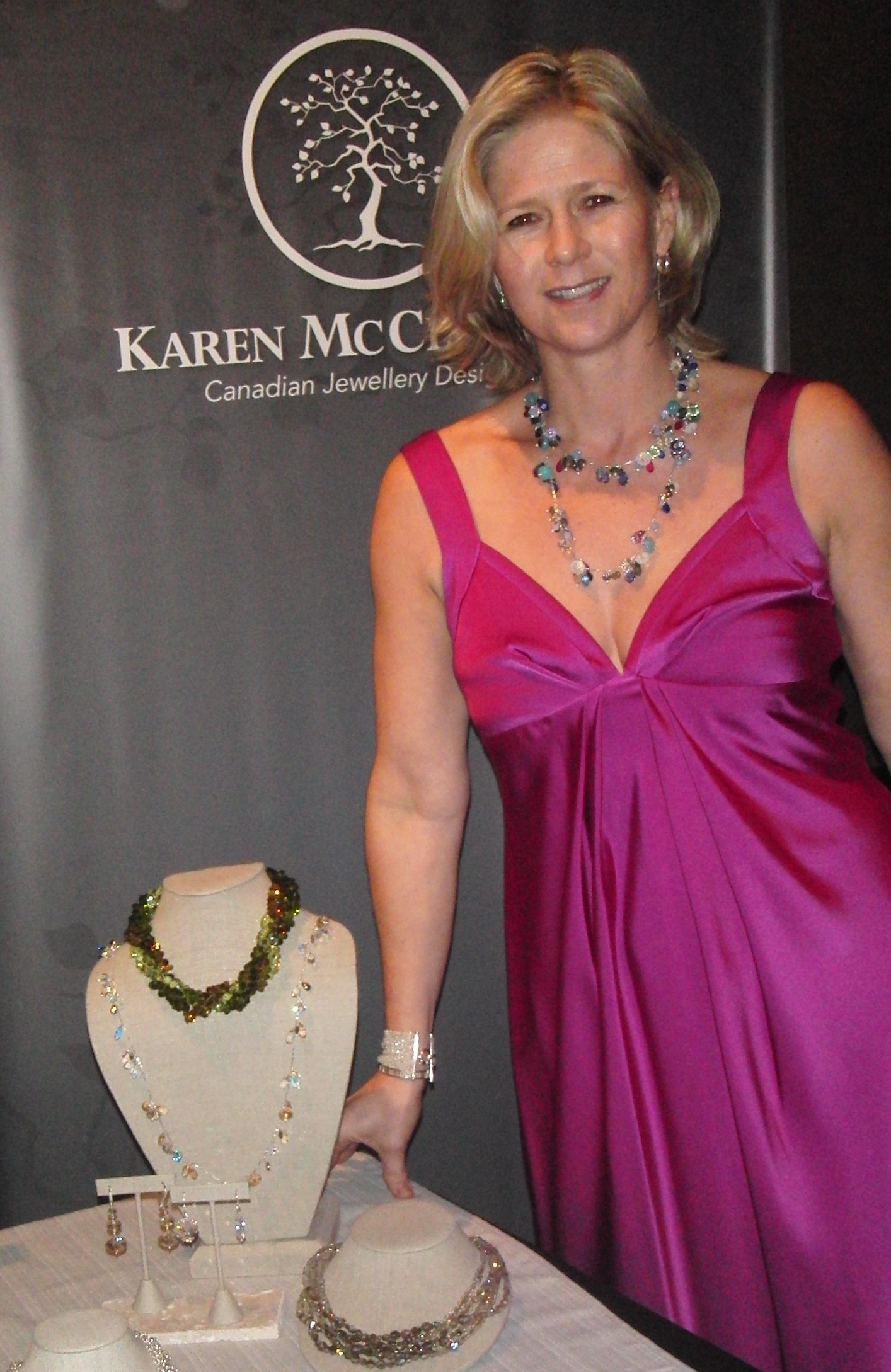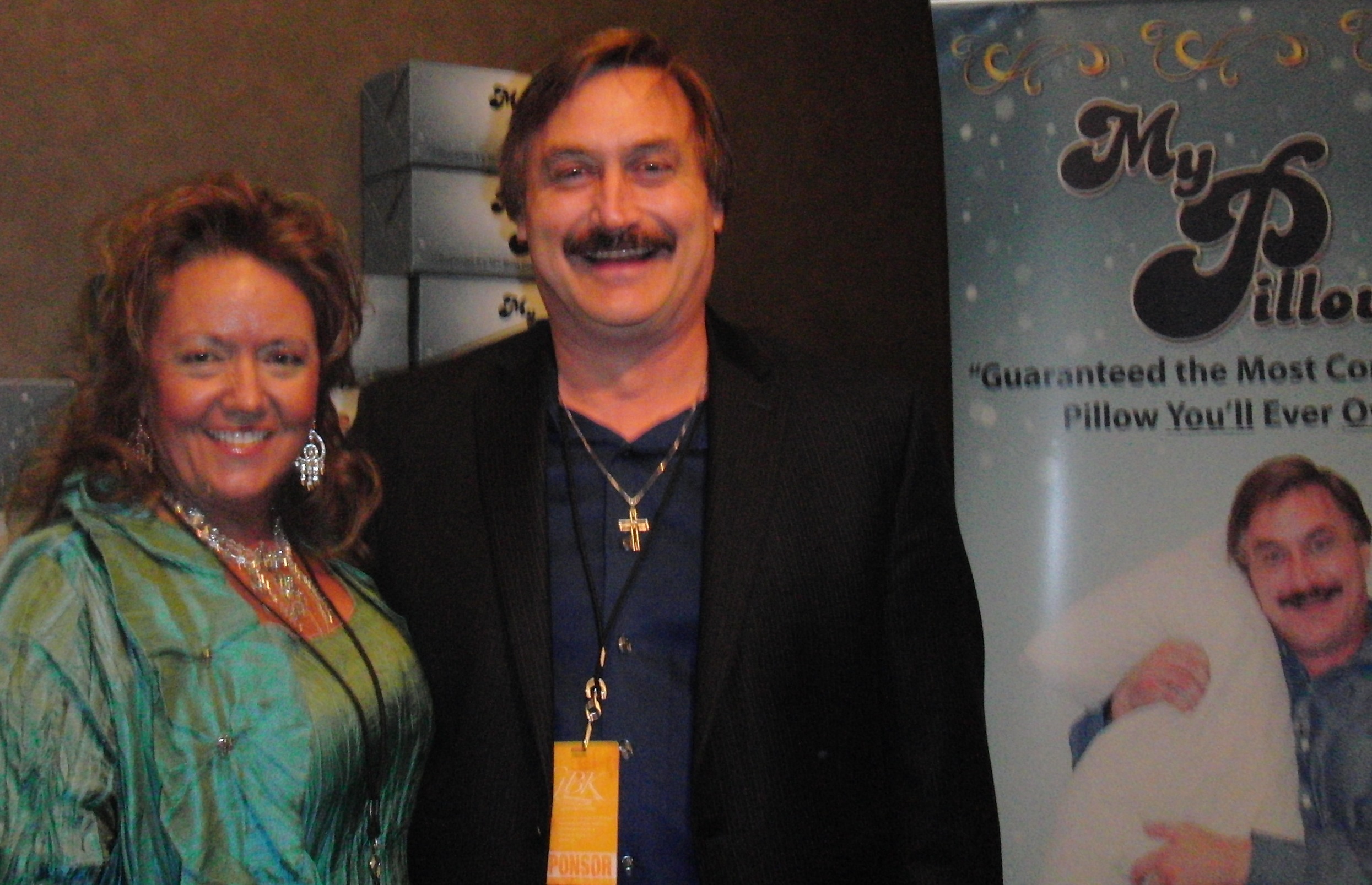 In the spirit of what represents the glitz and glamour of Hollywood and the Academy Awards, GBK's event theme is to portray luxurious gifts and services. This season, more than any other, the GBK lounge offers an array of diverse jewelry companies to bejewel both men and women. Luxury travel escapes; finest accessories as well as many pampering and beauty options await all who attend. Canadian Karen McKlintock was gifting her beautiful designer jewelry to celebrity guests. A bevy of outstanding gifters were on hand to demonstrate and share tips on their products including Presenting Sponsor Mr. Pillow, Green PolkaDot Box (nation's first online buying collective) offered great organic foods in a big green box, designer apples, Little Black Dress Vodka cosmos were flowing, divine Italian food service for the masses, California Caviar to savor with Italian Wines, Julip products for beautiful nails, Vani-T luxurious skin products provided the latest make-up techniques and body tanning services, ChickBoss and The Artisan Group offered wonderful jewelry design gifts, as did Chloe + Isabel, Max Mirani showcased their magical travel suitcase, and a bevy more were all there with wonderful gifting items.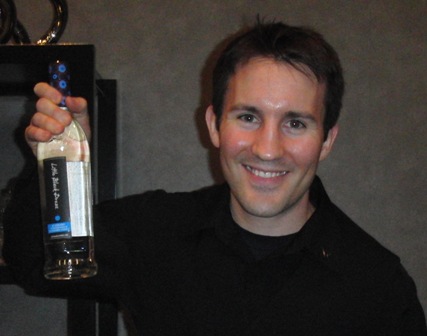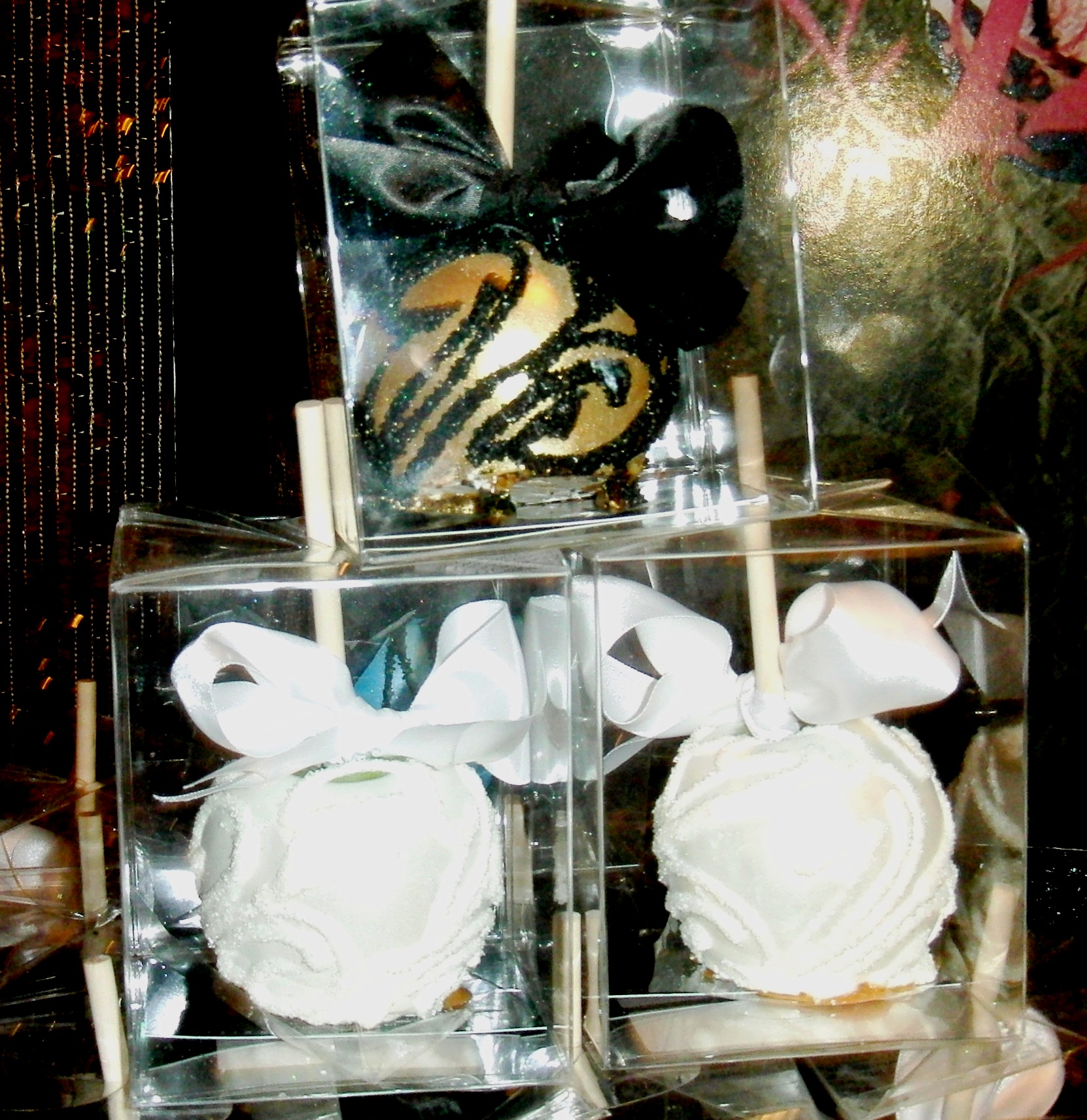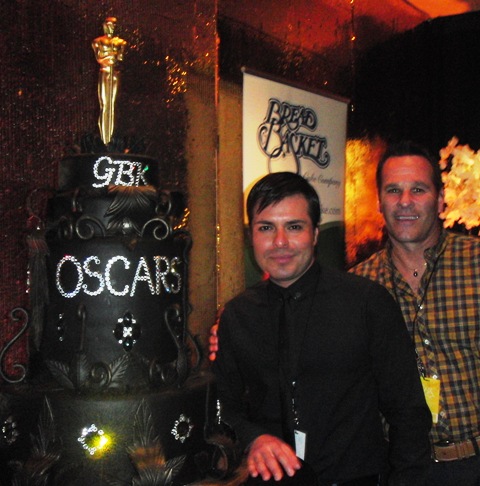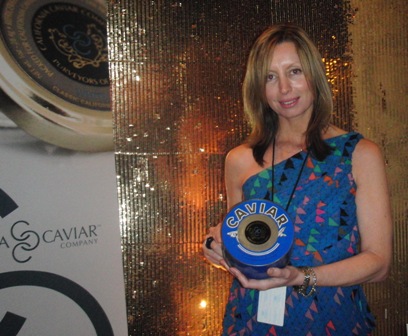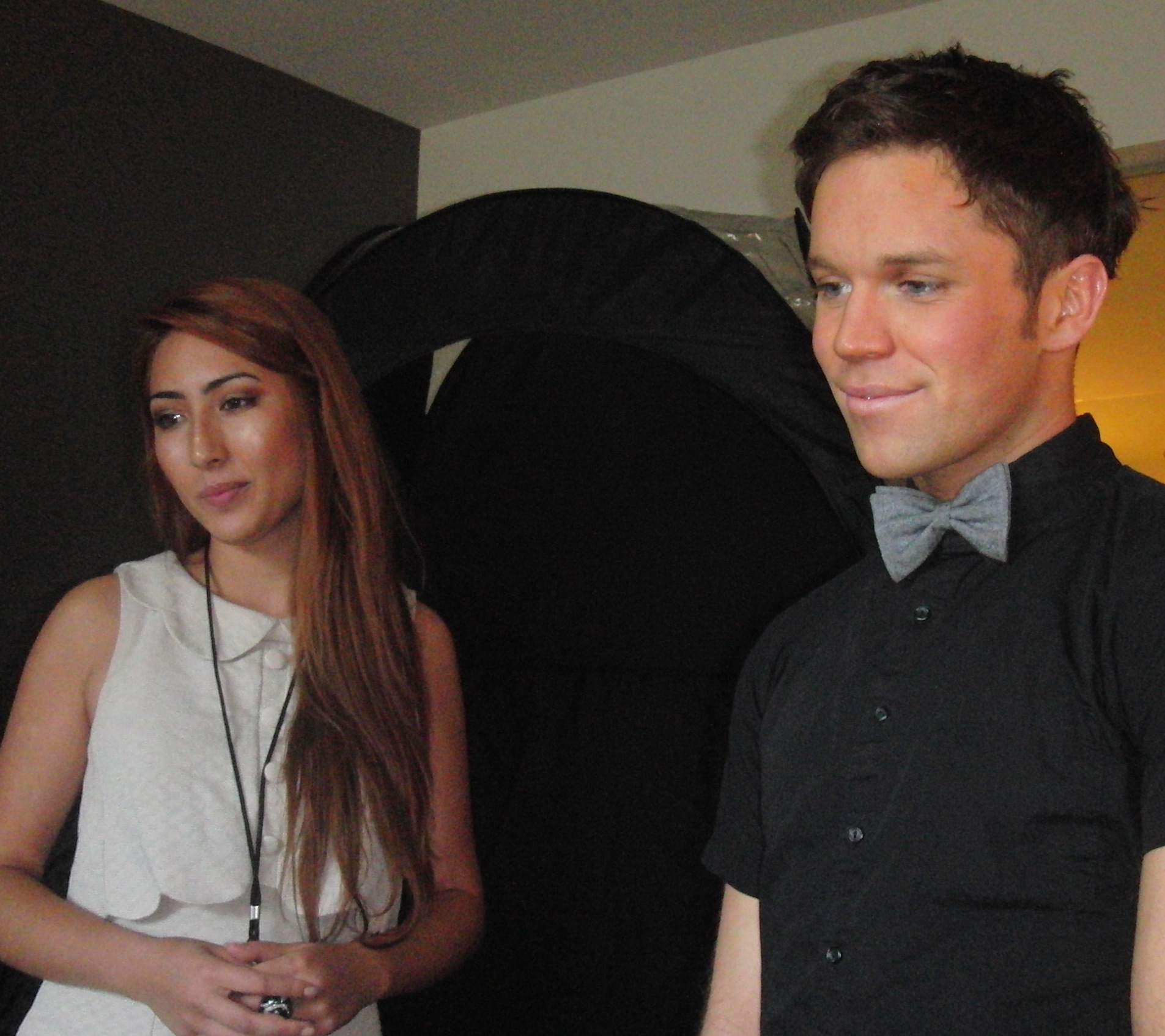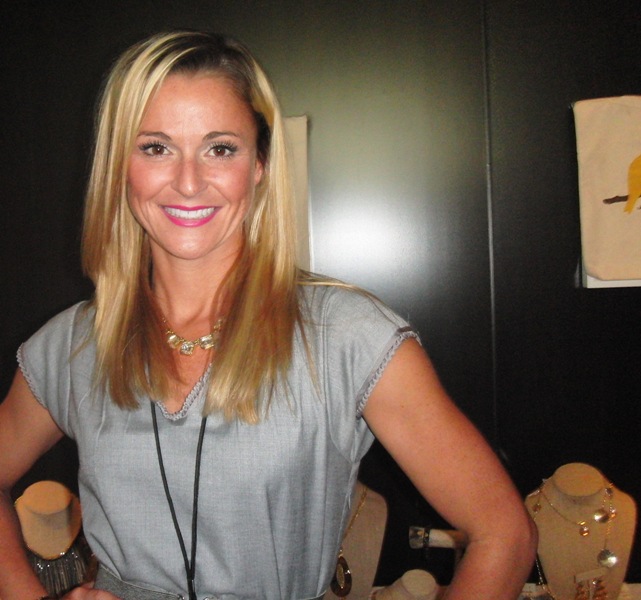 GBK, the recipient of multiple Best Gift Bag awards by BizBash will, once again, continue to raise the bar with their celebrity gift bags. GBK will host three lucky winners, recipients of GBKs celebrity gift bags, which were auctioned off at the Keep Memory Alive Ball and March of Dimes Foundation this past year, raising over $65,000.00 for these charitable causes. The winners bid for the famed GBK Celebrity Gift bags and the opportunity to have a real celebrity experience at the GBK celebrity suites this month.

ABOUT GBK:
GBK, formerly GBK Productions, is a luxury lifestyle gifting and special events company, specializing in entertainment marketing integration. Formed in 2000 by Gavin Keilly, the company's Founder and CEO, GBK consists of five divisions: GBK Celebrity Gifting, GBK Special Events, GBK Weddings, GBK Charitable Consulting and GBK Marketing/Public Relations. Widely known in the entertainment industry for bringing that little extra something into the Gifting Lounge environment, GBK offers its clients a full range of marketing services. For more information on Gavin B. Keilly (CEO), Carla Domen (VP) or GBK, please go to: gbkproductions.com.
---
2012 FILM INDEPENDENT SPIRIT AWARDS -
Presenter Gift Lounge News
Wella Professionals, Tree Hut, New Balance, Emergen-C, Fashion Forms, Votre Vu, Bratz, Bowers & Wilkins, AMC Theatres, Cult of Individuality, Carlos Falchi, The Ritz-Carlton New York,

 
&

 

Crunch were among the proud sponsors for this years awards..
In attendance were Anna Kendrick, Anthony Mackie, Benjamin Bratt, Beth Behrs, Bing Bing Li, Carla Gallo, Carson Kressley, Derek Luke, Garcelle Beauvais, Giancarlo Esposito, Harmony Santana, Ian Somerhalder, Illeana Douglas, Jason Isaacs, Jeffrey Dean Moran, John Hawkes, John Waters, Kim Johnson, Lennie James, Lucy Liu, Matt Bomer, Matthew Lillard, Michael Gladis, Penelope Ann Miller, Richard Kind, Sarah Paulson, Shailene Woodley, Terrence Howard, Tracee Ellis Ross, William H. Macy, Wilmer Valderrama and more.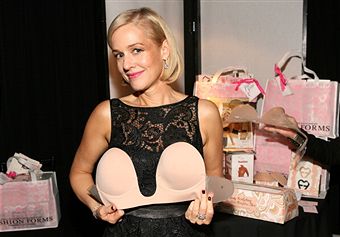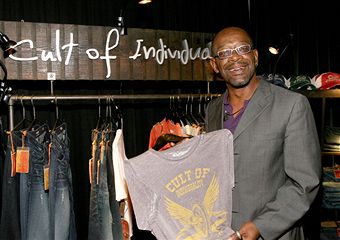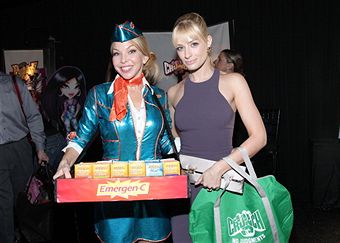 Although

 

George Clooney's current girlfriend,

 

Stacey Kiebler, already made her

 

Dancing With The Stars

 

debut,

 

Kim Johnson told onlookers at The

 

Wella Professionals

 

Beauty Bar that he should definitely show off his moves next and is hoping that he will be amongst the announced show participants this upcoming Tuesday. How is Kim prepping for the season? Drinking lots of Emergen-c

 

on set! The blond grabbed a few packs to go backstage… Clooney seemed to be the topic of conversation amongst the women onsite, as his co-star

 

Shailene Woodley

 

received an award for best supporting actress in

 

The Descendants,

 

she paid acomplimented to him by saying, "George Clooney is a phenomenal super human." The grateful young starlet also mentioned that she is very down to earth and actually enjoys climbing trees as a form of exercise, right before picking up a pair of

 

New Balance 1400, followed by a stop at

 

Fashion Forms.

 

Last but not least, actor

 

Matthew Lillard

 

exclaimed that his "celebrity crush" is no other than George Clooney! Claiming that, "George Clooney is even more handsome and even more down to earth in real life." He also slipped into a pair of

 

New Balance

 

and headed over to

 

AMC Entertainment

 

to check out their offerings. Maybe he'll use his AMC card to watch the latest Clooney flick?
Wilmer Valderrama
 

and

 

Jason Isaacs

 

were finishing each other's sentences as they told onlookers about their new TV seriesAwake

 

at The

 

Wella Professionals

 

Beauty Bar. Wilmer excitedly added that the show's brand new concept will give NBC a boost and save the network from

 

Smash, which has not been doing well. Their minds were not only work focused… Wilmer's thoughts were on his ex

 

Lindsay Lohan, saying that he's happy for her upcoming SNL hosting gig, that they'll always be friends and he'll support her through all her endeavors. Right behind him, Jason told a friend that he would love to see his kids more and that he is tired of skyping with them from countries like Hungry; he picked up a few

 

Bratz

 

fun fashion dolls for them, before heading over to Crunch,

 

Tree Hut, &

 

Votre Vu.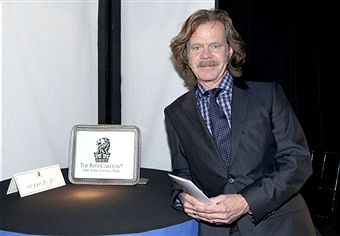 William H. Macey
 

stopped by the

 

AMC Theatres

 

area backstage at the Spirit Awards on Saturday, sans wife

 

Felicity Huffman. Even though his Desperate Housewife was at home with kids, the

 

Shameless

 

star showed off his romantic side and picked up a weekend stay the

 

Ritz-Carlton New York, Central Park, so that the two can enjoy a well-deserved getaway after the long award season.
FITNESS TIPS FROM THE STARS
Actress

 

Garcelle Beauvais

 

was in a relaxed mood as she entered The

 

Wella Professionals

 

Beauty Bar on Saturday, explaining the current balance she has in her life at the moment. Apart from keeping her body fit with cardio bar exercises, boxing and pilates, and even occasional cardio striptease classes at Crunch, the star is currently anticipating the release of her upcoming film,

 

Flight, starring opposite

 

Denzel Washington. She's not the only one keeping in shape… Anna Kendrick
 

was overheard discussing her
fitness regimen as well. She is a yogi - and finally working in her hometown of Los Angeles after many months. Now, she can fully focus on her body by not spreading herself too thin (the girl was in 7 movies last year)...
Sarah Parston
 

was also feeling the fitness vibe set in the gift lounge. She made sure to stop at both fitness motivated stations,

 

New Balance

 

and

 

Crunch.

 

Later, the actress couldn't stray away from snatching up some Bowers & Wilkins headphones so she can listen to the device's state of the art sound while she gets her sweat on! Her motivation? Her new

 

Cult of Individuality

 

jeans of course.
---
55th Annual
Genii Awards Gala!
Tuesday, April 24, 2012
Skirball Cultural Center  
2701 N. Sepulveda Blvd., Los Angeles
Cocktails: 5:30 p.m.    
Dinner and Program: 6:30 p.m.
---