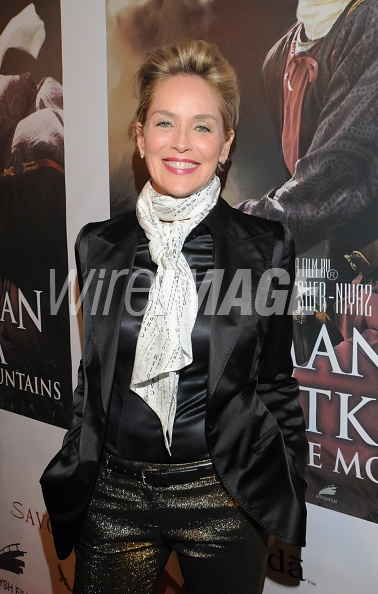 Sharon Stone hails
Kurmanjan Datka Queen of the Mountains
"spectacular filmmaking," reminiscent to David Lean
The awards screening
celebrated Kyrgyzstan's submission for the 87th Academy Awards® Foreign Language Film
Oscar® nominee and Golden Globe winner Sharon Stone hosted an invitation-only red carpet screening for dignitaries, VIPs and special celebrity guests in honor of the award-winning film - Kurmanjan Datka Queen of the Mountains on November 4th at the Egyptian Theatre in Hollywood.
"It is an extraordinary film about accepting its own destiny and the courage to do so. I am more than privileged to be here to ask you to open your hearts, your minds, and have the wonderful time of your life tonight," said Stone.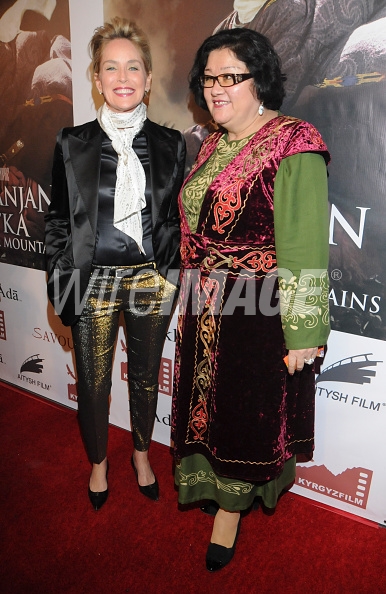 During her introduction of the film and its director, she continued talking about the power of the filmmaking, also highlighting throughout the evening the strength that Kurmanjan still represents, especially with women's rights on the forefront internationally.
"This filmmaking reminiscent of filmmakers like David Lean, blew me away… it is genuinely what we think of when we think of the word 'epic.' It is epic in its size and proportion. It is epic in its dignity. It in epic in its integrity. It is epic in its custom. It is epic in its performances. It is epic in its directorial debut," Stone said.
As Kyrgyzstan's submission for the 87th Academy Awards® Foreign Language Film, the historical epic, by first time director Sadyk Sher-Niyaz, tells the true story of Kurmanjan, a strong-willed and courageous woman who sacrifices everything, becoming the ruler of her country and saving her nation from total destruction when the Russians invaded.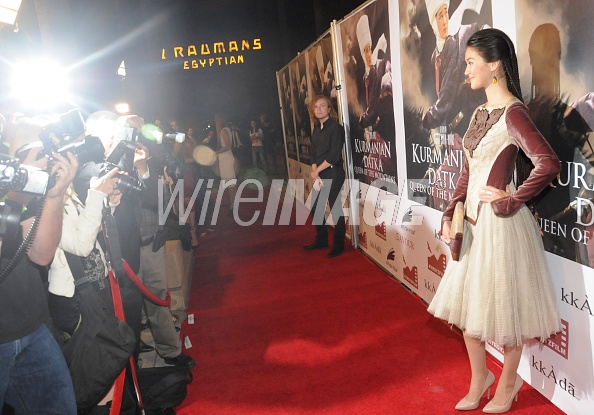 An international figure known for her ability to portray strong female characters, including in the upcoming TNT series Agent X, Stone was chosen for her women's rights and humanitarian work on and off-screen including with organizations like amfAR.
Noting that the film has the potential to be an Oscar winner, Stone also said "I think this film will certainly put Kyrgyzstan on the map in filmmaking and we in the global filmmaking community are going to expect to see more amazing films from this country."
Guests included the film's star Elina Abai Kyzy who portrays the brave young Kurmanjan, producer Zhyldyzkan Dzholdoshova, and associate producers Brett Syson and Asel Sherniyazova.  Special celebrity guests included Kelsey Scott from the Oscar® and Golden Globe-winning film 12 Years A Slave, Madison McKinley (Oscar® nominated film The Wolf of Wall Street).  Dignitaries included Ambassador Muktar Djumaliev and   First Secretary Zhanybeck Eraliev  of Kyrgyz Republic to US and Canada,  the Honorary Consulate of Kazakhstan in Los Angeles, Gaukhar (Gia) Noortas, members of AMPAS and the Hollywood Foreign Press Association.
____________________________________________________________________
THE WORLD PREMIERE OF THE GAMBLER TO PLAY AFI FEST presented by Audi
Red Carpet Gala to take place at the Dolby Theatre on Monday, November 10
Patron Packages on Sale Now
The American Film Institute (AFI) announced today that Paramount Pictures' THE GAMBLER will have its World Premiere on Monday, November 10, 2014 at AFI FEST presented by Audi. The film is directed by Rupert Wyatt, with a screenplay by Academy Award® winner William Monahan, and produced by Academy Award® nominee Mark Wahlberg, Stephen Levinson, Academy Award® winner Irwin Winkler, Academy Award® winner Robert Chartoff and David Winkler. The film stars Wahlberg, John Goodman, Brie Larson, Michael Kenneth Williams and Academy Award® winner Jessica Lange. The Gala screening will take place at the Dolby Theatre®.
To attend the World Premiere of THE GAMBLER with reserved seats, guests must purchase a festival package at the Star Patron or Marquee Patron levels. These and other AFI FEST Patron Packages and Passes – that can include access to sold-out Galas and other high-demand films and events – are on sale now at AFI.com/AFIFEST. AFI members at the Two-Star level and above receive a 10% discount on all AFI FEST Patron Packages and Passes. AFI Members will be given access to regular screenings with a Cinepass for this year's festival. Information about AFI Membership is available at AFI.com/membership. The American Film Institute is a 501(c)(3) non-profit educational and cultural organization, and Patron Packages are tax-deductible to the full extent of the law.
Free individual tickets to AFI FEST screenings and Galas will be available to the general public online at AFI.com beginning Friday, October 24.
AFI FEST will take place November 6 through 13 in Hollywood, CA, at the Dolby Theatre®, TCL Chinese Theatres, the Egyptian Theatre and the Hollywood Roosevelt Hotel. As previously announced, the Opening Night Gala will be the World Premiere of A MOST VIOLENT YEAR (DIR J.C. Chandor) on Thursday, November 6; Sophia Loren will be honored with a special Tribute on Wednesday, November 12 and FOXCATCHER (DIR Bennett Miller) will close the festival on Thursday, November 13. The full festival lineup will be unveiled later this month.
For the 11th year, Audi is the festival's presenting sponsor. Additional top sponsors include AT&T, Coca-Cola, VIZIO, American Airlines (the official airline of AFI), Dunkin' Donuts, Netflix and Stella Artois. The festival's venue sponsors include the Dolby Theatre, TCL Chinese Theatres, the Hollywood & Highland Center, the Hollywood Roosevelt Hotel and the Egyptian Theatre.
About THE GAMBLER
Jim Bennett (Academy Award® nominee Mark Wahlberg) is a risk taker. Both an English professor and a high-stakes gambler, Bennett bets it all when he borrows from a gangster (Michael Kenneth Williams) and offers his own life as collateral. Always one step ahead, Bennett pits his creditor against the operator of a gambling ring (Alvin Ing) and leaves his dysfunctional relationship with his wealthy mother (Academy Award® winner Jessica Lange) in his wake. He plays both sides, immersing himself in an illicit, underground world while garnering the attention of Frank (John Goodman), a loan shark with a paternal interest in Bennett's future. As his relationship with a student (Brie Larson) deepens, Bennett must take the ultimate risk for a second chance. Produced by Mark Wahlberg, Stephen Levinson, Irwin Winkler, Robert Chartoff and David Winkler. Based upon the film written by James Toback with a screenplay by William Monahan. Directed by Rupert Wyatt.
About the American Film Institute
AFI is America's promise to preserve the history of the motion picture, to honor the artists and their work and to educate the next generation of storytellers. AFI programs include the AFI Catalog of Feature Films and AFI Archive, which preserve film heritage for future generations; the AFI Life Achievement Award, the highest honor for a career in film; AFI Awards, honoring the most outstanding motion pictures and television programs of the year; AFI's 100 Years...100 Movies television events and movie reference lists, which have introduced and reintroduced classic American movies to millions of film lovers; year-round and special event exhibition through AFI FEST presented by Audi, AFI DOCS and the AFI Silver Theatre and Cultural Center; and educating the next generation of storytellers at the world-renowned AFI Conservatory. For more information about AFI, visit AFI.com or connect with AFI at twitter.com/AmericanFilm, facebook.com/AmericanFilmInstitute and youtube.com/AFI.
About AFI FEST presented by Audi
A program of the American Film Institute, AFI FEST presented by Audi is a celebration of global cinema and today's Hollywood – an opportunity for master filmmakers and emerging artists to come together with audiences in the movie capital of the world. AFI FEST is the only festival of its stature that is free to the public. The Academy of Motion Picture Arts and Sciences recognizes AFI FEST as a qualifying festival for both Short Film categories for the annual Academy Awards®. This year's edition takes place November 6 – 13, 2014. Additional information about AFI FEST is available at AFI.com/AFIFEST. Connect with AFI FEST at facebook.com/AFIFEST, twitter.com/AFIFEST and youtube.com/AFIFEST.
About Audi
Audi of America Inc. and its U.S. dealers offer a full line of German-engineered luxury vehicles. AUDI AG is among the most successful luxury automotive brands globally. The Audi Group delivered 1,575,500 vehicles to customers globally in 2013, and broke all-time company sales records for the fourth straight year in the U.S. Through 2018, AUDI AG will invest about $30 billion in new products, facilities and technologies. Visit www.audiusa.com or www.audiusanews.com for more information regarding Audi vehicles and business topics.
___________________________________________________________________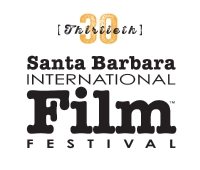 MICHAEL KEATON TO RECEIVE PRESTIGIOUS MODERN MASTER AWARD
AT THE 30TH SANTA BARBARA INTERNATIONAL FILM FESTIVAL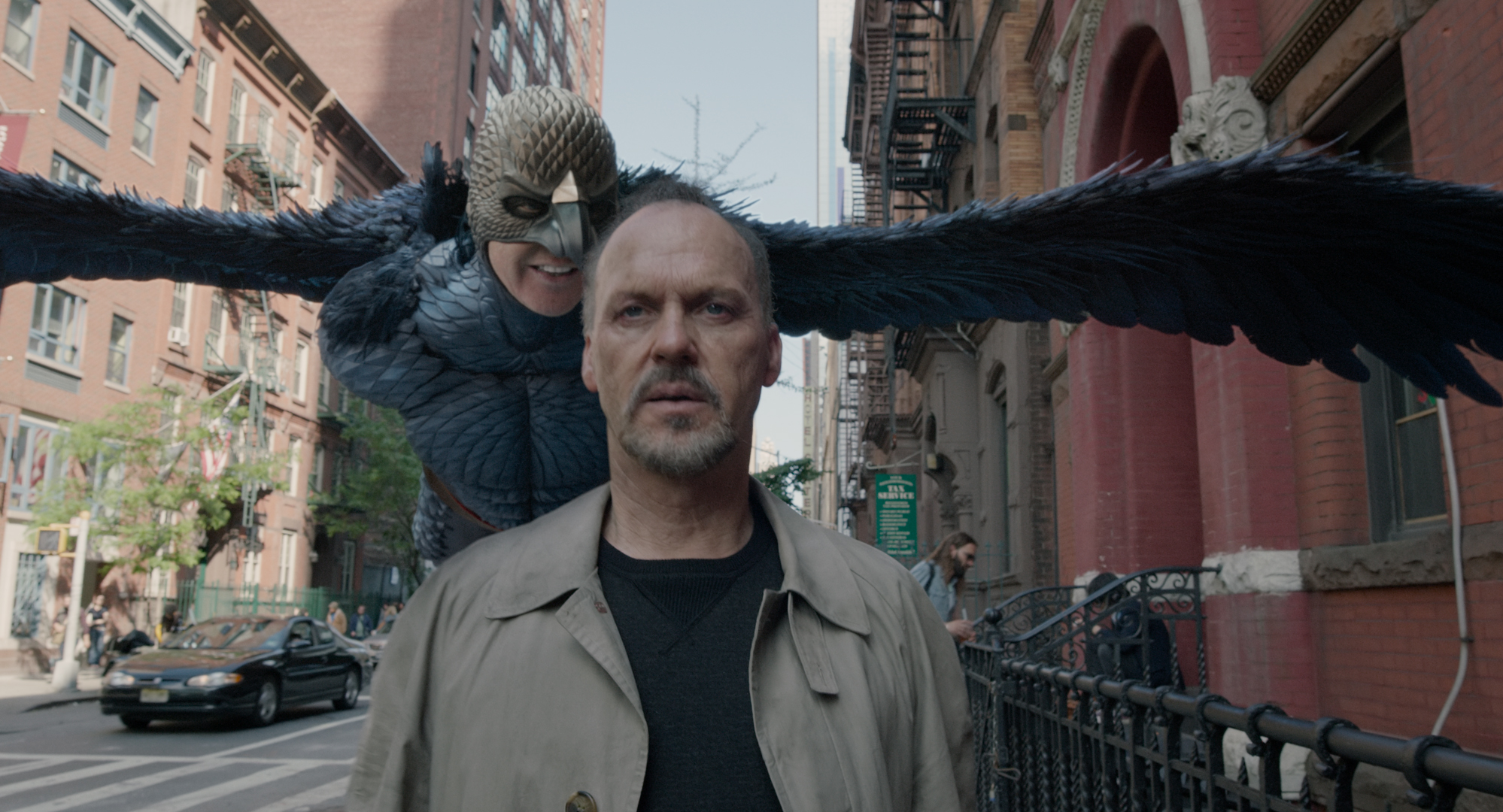 Santa Barbara International Film Festival will honor
Michael Keaton
with the
Modern Master Award
for the 30
th
anniversary edition of the Fest, which runs January 27 – February 7, 2015, it was announced today by SBIFF Executive Director Roger Durling.  The Tribute will take place on Saturday, January 31, 2015 at the historic Arlington Theatre.  
The
Modern Master Award
is the highest honor presented by SBIFF.  Established in 1995, it was created to pay tribute to an individual who has enriched our culture through his/her multi-faceted accomplishments in the motion picture industry.  Keaton joins past recipients including Ben Affleck, Christopher Nolan, Michael Douglas, Jodie Foster, Sir Anthony Hopkins, Diane Keaton, Sean Penn, Jeff Bridges, Bruce Dern, Peter Jackson, George Clooney, Will Smith, Cate Blanchett, Clint Eastwood, Christopher Plummer and James Cameron.  
Michael Keaton will be honored for his distinguished career, including his most compelling performance to date in Alejandro G. Iñárritu's
Birdman or The Unexpected Virtue of Ignorance,
a black comedy that tells the story of an actor (Keaton) -- famous for portraying an iconic superhero – as he struggles to mount a Broadway play.  In the days leading up to opening night, he battles his ego and attempts to recover his family, his career and himself.   
SBIFF Executive Director Roger Durling commented "There is no actor more befitting of the Modern Master Award than the legendary Michael Keaton. His performance in
Birdman
is tremendous, showing the range of decades-long experience."  
Michael Keaton first gained national attention in the hit comedy
Night Shift
, followed by starring roles in such films as
Mr. Mom
,
Johnny Dangerously
, and
The Dream Team
. In 1989, he earned the 'Best Actor' award from the National Society of Film Critics for
Clean and Sober
and Tim Burton's
Beetlejuice
. Keaton later re-teamed with Burton to play the title role in the blockbusters
Batman
and
Batman Returns
.  
In 2002, Keaton played 'Robert Weiner' in HBO's critically-acclaimed
Live from Baghdad,
based on a true story of the CNN crew who reported from Baghdad during the Gulf War, and he received a Golden Globe® nomination for his performance. In 2005, Keaton was featured in
Game 6
, a story centered on the historic Game Six of the 1986 World Series, and in the following year, he starred in the feature film
The Last Time
.  
In 2007, Keaton was in the TNT mini-series
The Company
, a dramatic story of how the CIA operated during the Cold War, and that same year, he made his directorial debut and also starred in the drama
The Merry Gentleman
, which was accepted into the 2008 Sundance Film Festival. Also, in 2009, Keaton co-starred in the Fox Searchlight comedy
Post Grad
. In 2010, Keaton was the voice of 'Ken' in
Toy Story 3
, the latest addition to the successful and endearing Pixar franchise, and he also co-starred in the comedy feature
The Other Guys
, with Will Ferrell, Mark Wahlberg and Dwayne Johnson for Columbia Pictures. In 2013, Keaton appeared opposite Michelle Monaghan in the feature film
Penthouse North
, and earlier this year, he was featured in both
Robocop
and
Need for Speed
.
The Santa Barbara International Film Festival runs January 27 – February 7, 2015. The Modern Master Award will be presented at the historic Arlington Theatre on Saturday, January 31, 2015. Passes and Tickets are available now and can be purchased through
www.sbiff.org
or by calling 805-963-0023.  
The Santa Barbara International Film Festival, presented by UGG® Australia, is dedicated to discovering and showcasing the best in independent and international cinema. Now celebrating its 30
th
 anniversary, SBIFF offers 200+ films, tributes and symposiums that range from American indie films to world cinema and everything in-between.  With its commitment to cultural diversity and powerful storytelling, SBIFF transforms beautiful downtown Santa Barbara, CA into a rich destination for film lovers which attract more than 85,000 attendees. SBIFF brings to the forefront the importance and power of filmmaking and continues its commitment to providing free children's education and community outreach programs through its 10-10-10 Student Filmmaking and Screenwriting Competitions, Mike's Field Trip to the Movies, AppleBox Family Films, 3
rd
Weekend and educational seminars.  For more information, please visit 
www.sbiff.org 
;
____________________________________________________________________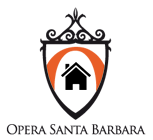 Rigoletto
Guiseppe Verdi
Performed at the Granada Theatre
Friday, November 7, 2014, 7:30pm
Sunday, November 9, 2014, 2:30pm

Tremendously popular since it's Venice premiere, Verdi's tense and brutal tale of a deformed court jester caught in a web of corruption, lechery, and revenge runs the full emotional gamut in true operatic fashion. Rigoletto, jester to the Duke of Mantua, is both reviled and respected for his razor-sharp, bitter wit. His only joy is his daughter, Gilda, whom he has hidden from his amoral employer's court. But Rigoletto cannot protect her from falling in love. When the Duke poses as a young student and adds Gilda to his long list of conquests, the jester swears revenge. Passion drives him to plot the Duke's murder, but naïve and blinded by love, Gilda spoils her father's scheme with heart-wrenching results. The iconic melodrama boasts an action-packed plot, memorably complex characters, and a hit parade of glorious music. 
~ Sung in Italian with English Supertitles

Season Sponsors:
The Mithun Family Foundation; Jack Mithun & Mercedes Millington
The Elaine F. Stepanek Foundation

Production Sponsors:
Roger & Sarah Chrisman
Herb & Elaine Kendall
Bob & Sandy Urquhart
VISIT: INFO@OPERASB.ORG FOR TICKET INFORMATION

(818) 898-3890
_____________________________________________________________________
CAP UCLA Presents Mikhail Baryshnikov and Willem Dafoe in Robert Wilson's 'The Old Woman' Nov. 14-15 at Royce Hall
Legendary theater maker Robert Wilson returns to CAP UCLA with his stylized new theatrical production of "The Old Woman," based on a story by Russian author Daniil Kharms and starring Mikhail Baryshnikov and Willem Dafoe. Sat.-Sun. Nov. 14-15 in Royce Hall at 8 p.m. Tickets ($59-$149) are now available cap.ucla.edu, Ticketmaster or the UCLA Central Ticket Office (310.825.2101).
A brilliant, slyly political story written in the 1930s, "The Old Woman" stars world-renowned dancer and actor Mikhail Baryshnikov with film star Willem Dafoe in a pairing the New York Times called "a two-man vaudeville extravaganza." With echoes of Beckett in its deadpan narrative and humor," The Old Woman" is considered one of the great works of the Russian avant-garde. Its non-narrative surrealist plot centers on the woes of a struggling young writer.
Prior to the performances both evenings, in the Royce Hall pop-up library, UCLA Special Collections librarian and Daniil Kharms expert Margarita Nafpaktitis will share insight into the author and this relatively unknown period in Russian literary history. Also on display will be some of Kharms' books for children, written in his unique, absurdist style.
"The Old Woman" was commissioned and co-produced by Manchester International Festival, Spoleto Festival dei Due Mondi, Théatre de la Ville-Paris /Festival d'Automne à Paris and DeSingel Antwerp; Executive Producer Change Performing Arts in collaboration with CRT Centro Ricerche Teatrali, in association with Baryshnikov Productions.
CAP UCLA's presentation of "The Old Woman" is supported in part by the National Endowment for the Arts Challenge Grant Endowment and the Merle & Peter Mullin Endowment for the Performing Arts. Additional support was provided by Anne-Marie Spataru and Diane Levine & Robert Wass.
TICKET INFORMATION
General tickets ($59-$149) are available at cap.ucla.edu, all Ticketmaster outlets, by phone at 310.825.2101 or in person at the UCLA Central Ticket Office located in the southwest corner of the James West Alumni Center. Student rush tickets, subject to availability, are offered at $15 one hour before show time to all students with valid ID.

PERFORMANCES
Fri., Nov. 14 & Sat., Nov. 15 at 8 p.m.
ABOUT CAP UCLA Center for the Art of Performance at UCLA (CAP UCLA) is dedicated to the advancement of contemporary performing arts in all disciplines — dance, music, spoken word and theater, as well the emerging digital, collaborative and cross-art platforms inspired by today's leading artists and creators. CAP supports the creation, presentation and critical dialogues vital to the ongoing innovation and expressive potential of artists whose work, whether vibrantly emerging or internationally acclaimed, forms the dynamic and evolving heritage of contemporary performance. Based in UCLA's iconic Royce Hall, CAP UCLA is the university's public center for the presentation of the performing arts and contributes to the cultural life of the campus and greater Los Angeles, promoting civic dialogue and creative inquiry. Through an annual season of performing arts programs and extensive community-engagement events — including artist fellows and residency programs, K–12 arts education (Design for Sharing), student mentorship (Student Committee for the Arts), and art-making and experiential activities (Art in Action) — CAP UCLA advances the importance of art in society by celebrating and deepening the connection between artist and audience
____________________________________________________________________
---