IRVING BERLIN'S WHITE CHRISTMAS
A Winter Wonderland at the Pantages Theatre
by Bonnie Carroll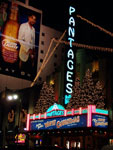 Opening night of Berlin's "White Christmas" at the Pantages was something I wish every 'broadway baby' could have enjoyed with us. The costumes, sets, music, dancing and overall talent of an outstanding cast contributed to an evening that no one will ever forget!
Brian d'Arcy James, Anastasia Barzee, Jeffry Denman and Meredith Patterson created the love interest, while Ruth Williamson, Darrin Baker, Cliff Bemis, Danielle Milano and David Ogden Stiers left everyone laughing. The incredibility talented cast of singers and dancers on stage at one time was electrifying, and the nostalgic music by Berlin touched the heart of every person in the audience.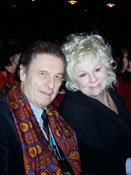 Director Walter Bobbie, who won a Tony Award for "Chicago" has done something really outstanding with this dear old standard. I saw Bob Fosse in one of the huge dance numbers, and the orchestration by Larry Blank, with music direction by Rob Berman were truly reminiscent of the great Broadway musicals.
The transformation of the movie staring Rosemary Clooney and Bing Crosby, will run until January 1, 2006. I walked to my car singing "Hooray for Hollywood," what a great night for the entertainment industry! Tickets are available at www.BroadwayLA.org or by calling 213-365-3400. Don't miss this one!
---
UP CLOSE AND PERSONAL WITH GEORGE CLOONEY
by Bonnie Carroll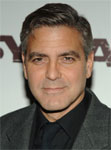 The (AFI) American Film Institute Fest "Times Talks Hollywood" scheduled interview between Lynn Hirschberg, New York Times Editor at Large, and Actor George Clooney proved to be one of the most entertaining and informative I've been associated with in years. The incredibly handsome Clooney demonstrated an unexpected candor that endeared him to the audience during the splendid hour long encounter in the ArcLight Theatre.
He discussed the recent release of "Good Night and Good Luck," in which he plays a TV staff member of the Edward R. Morrow CBS-TV show that set the nation on its ear by taking on Senator Joseph McCarthy following his brutal attacks on innocent citizens. Clooney said much of his character was taken from his own father, who was a news anchor for a TV station in Cincinnati, Ohio. Please note that following the interview, I went to see the film, and it was outstanding, both from a creative presentation standpoint and from a journalistic point of view.
When asked if he would consider running for politics, the actor said "I would run from politics, I am too honest and speak my mind too freely to be in politics." He also discussed "Syriana" the movie recently released in which he plays a CIA agent, and he said that after standing on the roof of the building they were shooting the film in and watching Muslim's fall on the ground in prayer several times a day that it was clear we as American's cannot really understand the underlying motivation of this group of people. A short clip from the film was really chilling, and Clooney obviously gave a fantastic performance, including gaining mega-pounds for the filming.
The personal details he discussed included stories about his aunt Rosemary Clooney, who rose to fame as a singer-actress, and was presented the "Will Rogers" award in Beverly Hills shortly before her death. I had the pleasure of covering that story and still have some great photos of Rosemary and George Clooney's dad. Clooney said her mistakes have been lessons for him during his own career, and he was obviously very fond of her. He also commented briefly on having a wonderful home in Italy that he loves.
Selecting his scripts is what he considers the luxury of a reasonable amount of success, and he feels very strongly about the work he is currently doing, and discussed the hazards and successes he has encountered in arriving at this destination. All in all, Hirshberg conducted a magical interview, and I feel reasonably certain that Aunt Rosemary is wherever great performers go watching George and saying "That's my George!" I know one thing—he is the only real "movie star" I have ever met. He oozes with that thing they call it -- you know, that indefinable something that made Scarlet faint over Clark Gable! Every woman in the room was hanging on the actor's every word, including moi.
On my way out I had a few words with Clooney at the elevator, and asked him if upon his return to Italy if he would say hello to Executive Chef Luciano Parlori at Villa d'Este, located on Lake Como? He laughed and said he would be glad to!
---
ARNOLD & MARIA MOVING FORWARD
by Bonnie Carroll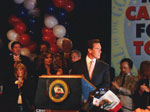 The Beverly Hilton Hotel party for Governor Arnold Schwarzenegger's special election proved to be a disappointment to those supporting his special initiatives. The vote was extremely close on two, but solidly against two in the final count. The general impression was that although he was disappointed, he intended to move forward and work harder to communicate and coordinate with both parties in the coming months, and to bring all parties together to pursue goals that are in the best interest of all Californians.
---
SALENTO INTERNATIONAL FILM FESTIVAL 2006
CALL FOR ENTRIES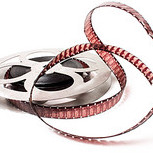 The 2006 edition of the Salento Internationa Film Festival (SIFF) has announced its annual call for entries.
Submissions in all categories, Feature Films, Documentary, Short-Films, Video Music and screenplay are now being accepted by the festival and applicants can submit via the festival website (www.salentofilmfestival.com).
The early deadline for submission is May 31, 2006 and the late deadline is June 15, 2006. The 2006 festival will be held September 9-17, 2006 in Tricase (Lecce) in the heart of Salento, the land of the sun.
" We're very excited for the 2006 festivals, and we can't wait to begin reviewing submission and planning the schedule of another terrific Salento Film Festival," says Luigi Campanile, the Festival Executive Director.
The Salento International Film Festival Is a celebration of films and filmmakers, promotes international independent films, in recognition of the fact that movies are the most powerful form of cultural communication and link between cultures' and peoples'.
Currently, the 9-day Festival presents about 80 films annually from 35 countries and reaches an enthusiastic audience of thousands of film lovers, filmmakers, industry representatives and journalists.
If you or someone you know has a film to submit, please follow this link: www.salentofilmfestival.com