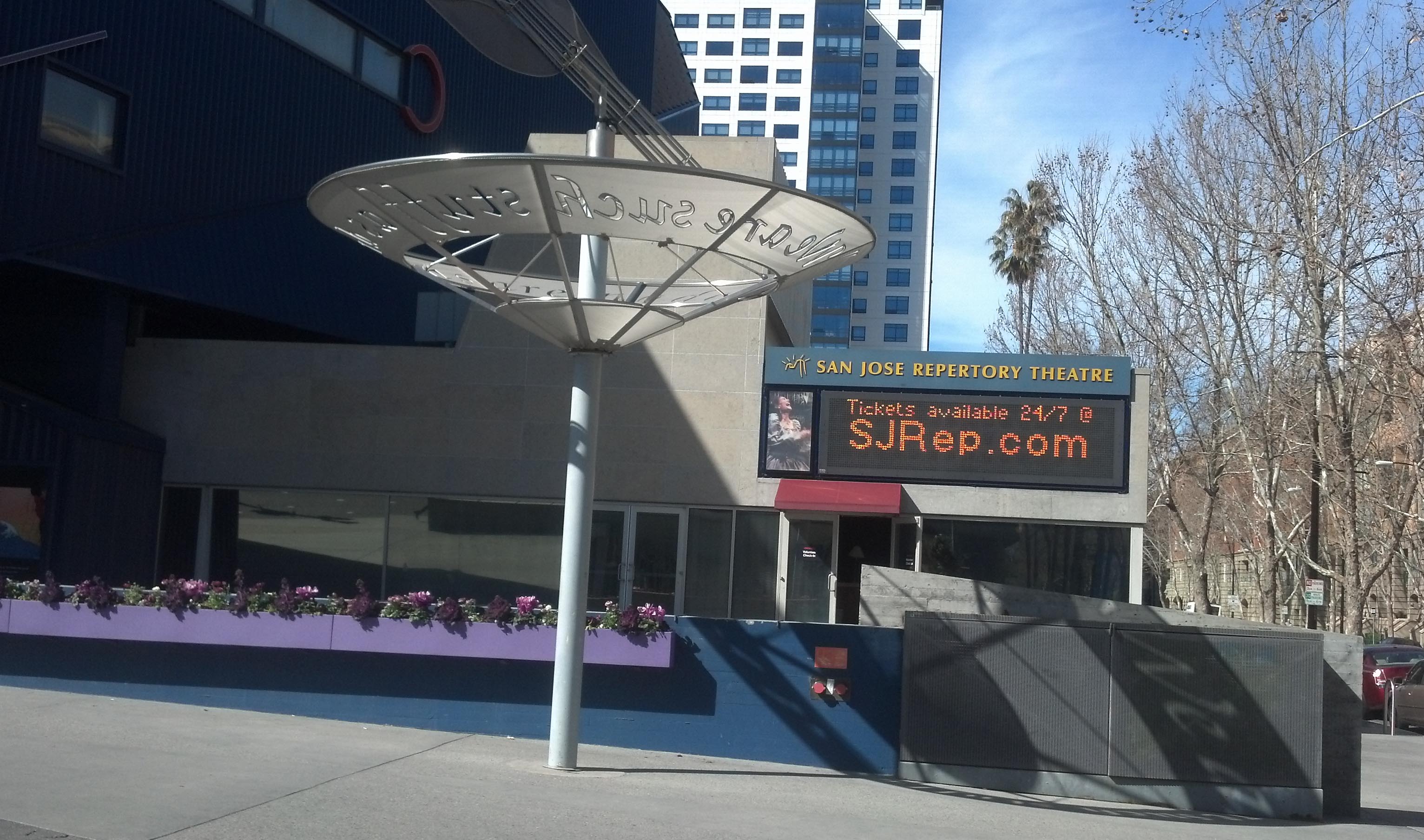 "DO YOU KNOW THE WAY TO SAN JOSE?"
                                                                  by Christine Redlin
   San Jose Hosts 23rd Annual CINEQUEST International Film Festival
I'm glad attending CINEQUEST helped me find the way to the 23rd annual International Film Festival in San Jose, California. The 13-day event (held February 26th, 2013 through March 10th, 2013) included  200 international films with over 600+ film artists, technologists, and professionals from 44 countries in attendance.
The title of my article includes lyrics from the song of the same name, written by music legends the late Hal David (lyrics) and Burt Bacharach (music), made famous by the Grammy award-winning recording artist Dionne Warwick. The other familiar lyric in the song, " ... I'm going back to find some peace of mind in San Jose.  L.A. is a great big freeway ..." are true, as San Jose is a peaceful , quaint central California town, a big departure from the hustle and bustle car town of LA (Los Angeles).
San Jose is the third-largest city in the state of California. Do you know the meaning of San Jose? --  Do you know the meaning of San Jose? I did not, so I did a bit of research and found that In Spanish, San means Saint and Jose is a biblical name that means 'God give increase', so I'm glad to 'increase' awareness of this gem of a town! San Jose, was the first farming industry city in California and is where Cesar Chavez, Latino American civil rights activist and co-founder of National Farm Workers Association (NFWA) lived in the 1950's. Chavez and the NFWA led a strike of California grape pickers and had farm workers march 340 miles from Delano, California to the California state capitol in Sacramento, to bring awareness  and support for the protection of farmers nationwide.
I arrived first to the hotel (the "Hilton Garden") in Milpitas, CA just North of San Jose.  I enjoy staying a few minutes outside of a main city I visit for an event, as I get to experience two cities on one trip! Milpitas, California is 15 minutes from downtown San Jose. I did research and found that the name Milpitas is the plural diminutive of milpa, a Mexican-Spanish word for cornfield. So it signifies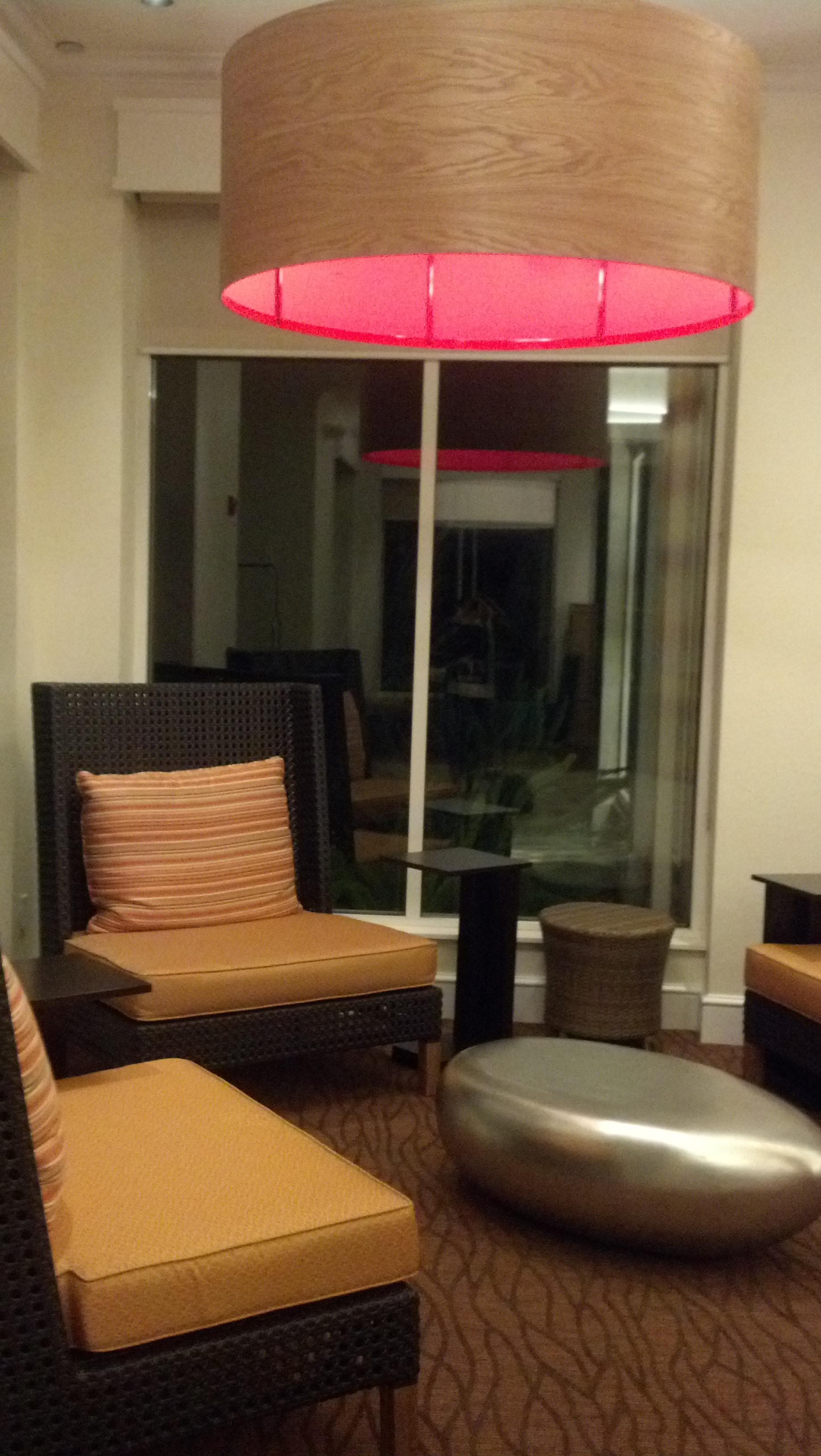 "place of little cornfields" and Milpitas nick name is: "A Thousand Pitas". Milpitas is located within the Silicon Valley, the corporate headquarters of tech company giants such as: Maxtor, LSI Corporation, Flextronics, Adaptec, Cisco Systems and SanDisk to name a few.  The 2013 newly renovated "Hilton Garden", has an open airy and homey feeling. A modern seating area in the lobby, greets you upon entry, with the restaurant on the right and front desk straight ahead after you enter the doors.
Staying at this hotel you feel serene, and it is clean and surrounded by lush greenery. It was nice to work in the city at the festival, then come out of the city to the hotel to rest. Good ample parking even when returning to the hotel late at night after the business day. They have a lovely, upbeat accommodating staff in all departments. The front desk staff was especially kind and greeted me with a smile, and a refreshing bottle of FREE (the good "F" word) water and the hotel has a FREE shuttle to the San Jose airport and service in and around the hotel area.
The check-in was quick, efficient and seamless. Housekeeping is impeccable. The staff in the dining room are efficient and helpful. Rooms are quiet and spacious with very good adjustable firm mattress dial, that makes the bed very comfortable. Each room also has a compact refrigerator, microwave and coffee maker and FREE  Wolfgang Puck brand coffee!
Most quiet are the rooms to the right of the elevators, facing the freeway as you are more nestled in to the property with the lush greenery on the grounds. Also, the black out curtains give you that good night's sleep, as the morning sun does not come through until you want it to -- when you open the curtains! All rooms offer nice basic amenities, and the boutique indoor gym and outdoor heated pool and Jacuzzi are a great added value. All hotel meals are made fresh and the hot breakfast items were 'hot', not luke warm as you often get at hotels that rush the orders out of the kitchen. My favorite for breakfast was a Swiss cheese, mushroom, tomato and bacon omelet - yummy!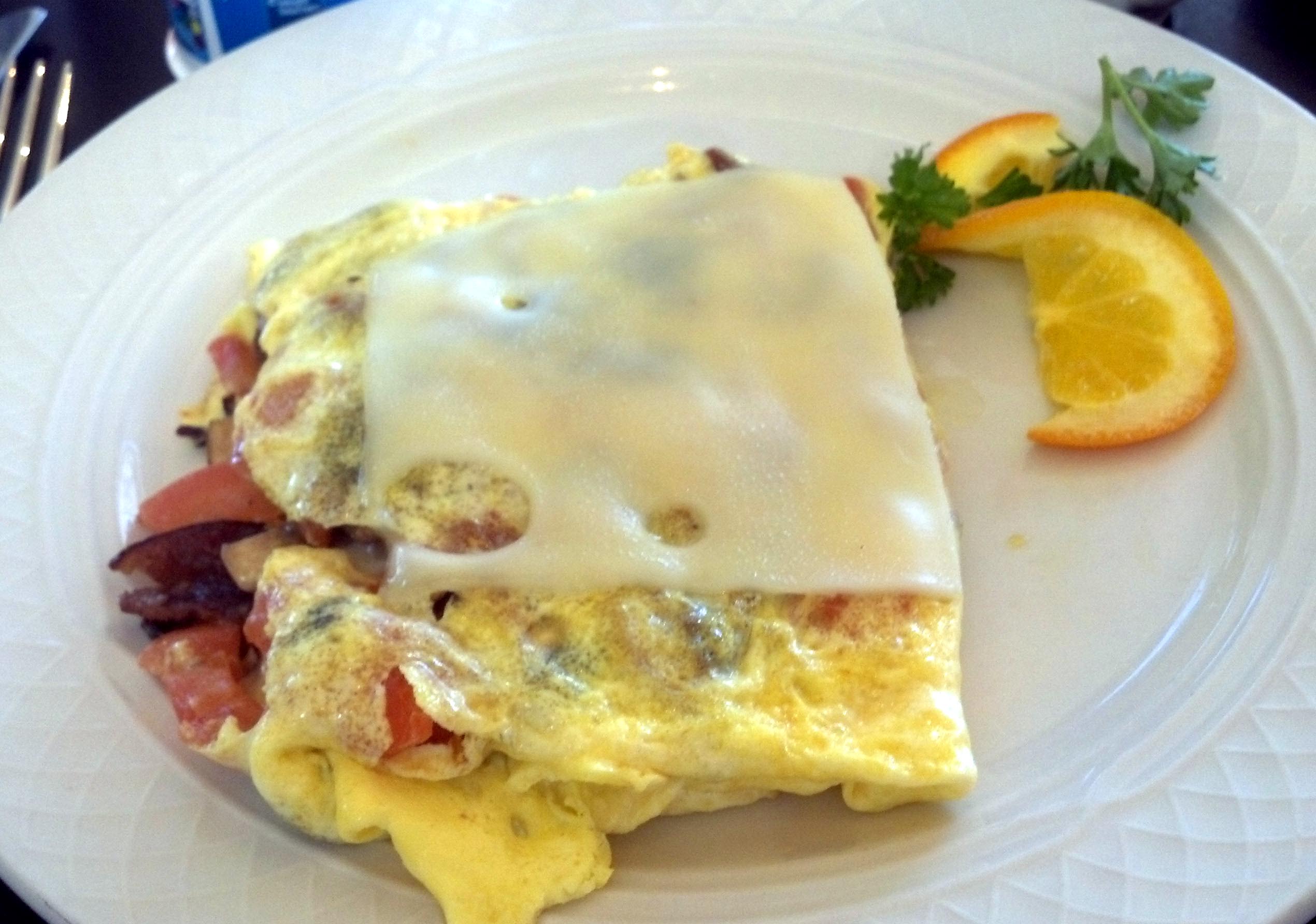 The hotel is walking distance to a "Bank of America" for use of an ATM, an "In n' Out Burger" ( a California favorite that has done billions of dollars in the beef burger business), and a short drive or power walk down the road to a Wal-Mart, amongst other nice restaurants and stores. Easy to find when you come off the freeway  -- I highly recommend it for your stay!
374 South First Street. I picked up my "All Access" pass, that allowed me to attend all film screenings and events. General film festival attendees are allowed to purchase this pass as well, or a day pass or single tickets for films as requested.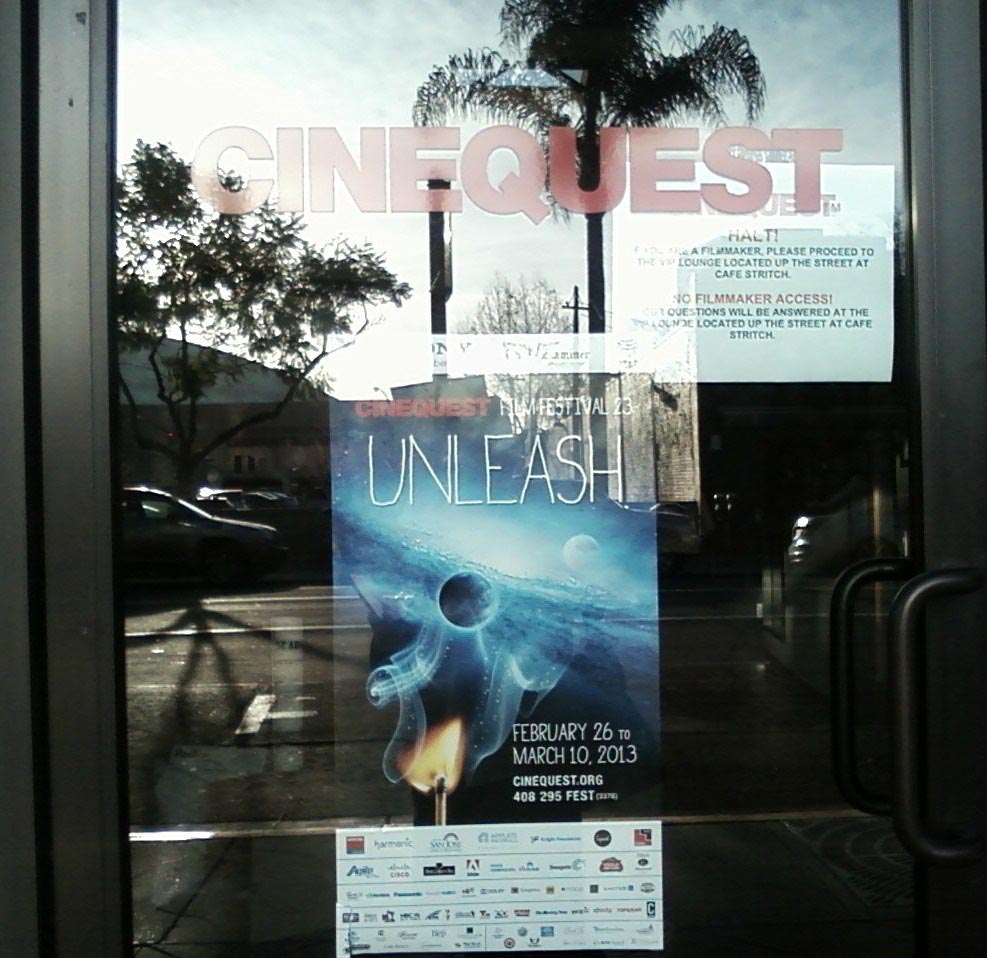 I left the VIP lounge and started walking to the right and a few blocks down, I came up in the San Jose State University campus, that was just ten minutes walking distance from the "Camera 12" movie theater  located at 201 S. Second Street, that showed the majority of the festival films. The campus is also easy to access from 'Paseo de San Antonio' the main promenade in this downtown San Jose area. The campus has historic California Spanish style architecture buildings, tile fountains and students said it is one of the smaller 'boutique style' of the California State campuses. 
Downtown San Jose overall has a city life setting of business causal to elegant black tie, with venues that offer a little of both, all within walking distance of the streets closely together on a grid format. You can use the VTA (light rail train) to get around San Jose even from Milpitas too and the Hilton Garden hotel offers a pick up at the VTA station, just a mile from the hotel on days that you'd rather not take the car to San Jose.
I found many delicious and historic eateries and bars to enjoy in between film screenings and events. A hip and happening steak joint with a business casual setting and impeccable service, is "LB Steak", a good 'meat'ing place for business or pleasure. LB Steak has a superb and excellent wine selection that is easy to navigate with knowledgeable staff that suggest many of the fine wines, that are showcased from the Northern California wine country.
Offering a more causal 'meat' and greet feel at a CINEQUEST Happy Hour venue, is "Gordon Biersch"  located at 33 E. San Fernando Street . The venue is loud and fun with TV playing various sporting events to enjoy, while consuming a hearty tasty burger and freshly-brewed beer from the largest brewery in the San Francisco Bay Area! In 1997, Gordon Biersch opened a state-of-the-art brewery and bottling facility in San Jose.
I attended many amazing films at the festival and was able to see one of the top five trending films entitled "Dose of Reality". This film played to packed houses at the two screenings and had an encore screening by popular demand of the film goers! It is a dramatic, very clever twist at the end film, that had its international premiere at the film festival. The film starred: Fairuza Balk (award winning actress "Gas Food and Lodging", "The Craft"), Rick Ravanello ("The Cave") and Ryan Merriman ("Final Destination" and  "42" an upcoming film starring Harrison Ford, about the late great American baseball legend Jackie Robinson). I enjoyed a Q&A after the first screening with the film's director and writer, Christopher Glatis, the producers Mark Castaldo and Ted Collins and Rick and Ryan from the cast. To read more about the film go to:  http://www.monarchhomeent.com/m/179-Dose_of_Reality . San Jose is easy to get around via foot or rail, the film festival was splendid with films galore to see and personable and attentive volunteer staff.
After a full day of films and informative entertainment industry panels and seminars, I'd find myself at 1: 00 a.m. getting a 'last call' plate of delicious Italian food at the historic "Original Joe's" family owned and operated restaurant since 1956.
I also enjoyed a meal a "Il Fornaio Cucina Italiana", the restaurant in the stately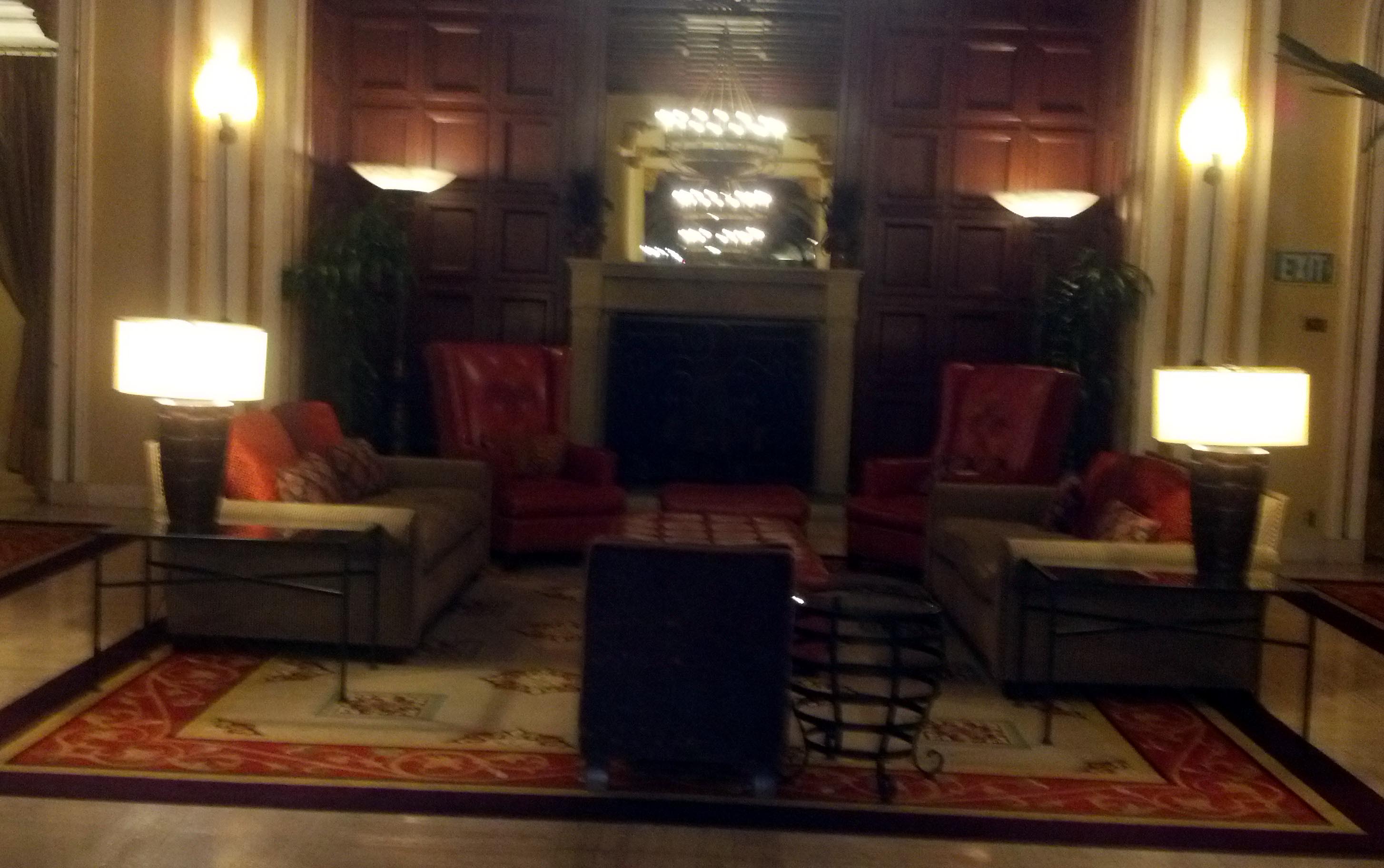 grand "Sainte Claire Hotel" located at 302 S. Market Street. Built in 1926, the hotel has been said to be haunted! "The Sainte Claire has a resident ghost by the name of Julia. Julia was a prominent young woman who was to be married in the Palm Room in the hotel in the early 1930's. Julia suffered a major disappointment when her fiance abandoned her at the altar. Julia took her own life in the basement of the hotel.  Hotel workers claim that they feel Julia's eerie presence in the offices of the hotel. Workers find files and papers mysteriously rearranged. Guest have reported hearing footsteps of a high heeled woman as she walked across a hardwood floor. The hotel's floors are all carpeted, so that is strange ..." Don't be scared to read more on this 'haunt' at www.thesaintclaire.com/ and get all the gory details.
I did ditch my heels after the first day of festival walking, and was glad that I found a "Walgreens" store and pharmacy  a few blocks away from the Paseo, located at 5 S. 1st street , so I could purchase a pair of sneakers and Scholl pads to please my tired feet!
A Safeway supermarket is conveniently  located a  five minute walk from the Camera 12 movie theater, you can pick up a light bite to eat at their service deli and sit at the cafe tables or get some mints or gum to avoid day long 'festival breath' when meeting new friends after hours!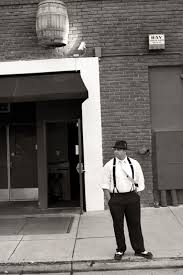 Speaking of after hours, the first night we discovered "Single Barrel" speakeasy,  located at 43 W. San Salvador Street. It reminded me of my hometown of Chicago and what I read about speakeasy's of yester year -that you sometimes would be let in, but folks would not come out! It's on San Salvador just before the convention center parking structure, and a half block from First Street. You enter by the red brick wall (naturally, there is no sign, as the old style speakeasy one would usually enter through the door on a blank brick wall in the alley). 
The bar manager brings guests down in small intimate groups of no more than six at a time, to keep the vibe private and un-crowded. Upon entering the place had a dark vintage feel, yet the young 20 something student at the door dressed in his Speakeasy circa 1920's suspenders, pin stripe shirt and pants, did not have the the demur allure a host at a big city speakeasy might have. You walk down the stairs and arrive at the bar to the right, behind a velvet curtain entry. There are small seating areas with coaches and chairs covered with period fabric and red vinyl upholstery.
First stop, the bar, where the bartender begins to tell you of the amazing and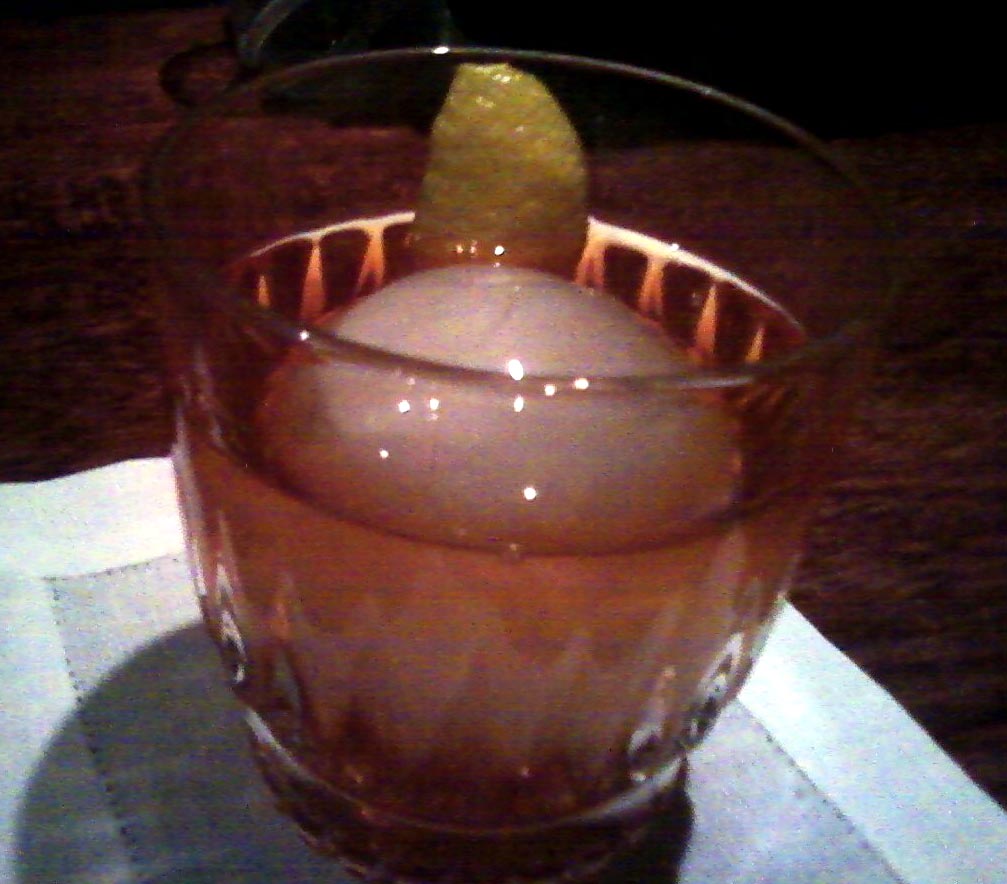 complex drinks that could be created. According to the bartender they train for six months prior to working, to learn about the proper blend to mix, as each mix is catered to one's taste buds and style! A favorite cocktail served at the bar is their signature "Old Fashioned", complete with the round circle ice cube, a fun 'old school' touch.
Sometimes at night or in between films, I'd crave a good 'cup of Joe.' I found that at a Northern California mainstay "Philz" coffee shop, just down from the Camera 12 and the "San Jose Rep" theater, which has live performances of music and dance. Philz is located at 118 Paseo De San Antonio Walk. Each cup of 'Joe' at Philz is individually brewed every time, so it makes it "oh so deliciously good.
For a sweet with a coffee, I had to stop and taste the love at "Loves Cupcakes", located at 85 E. San Fernando, a ten minute walk from the Camera 12. Good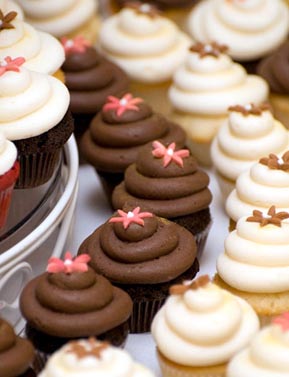 that it was a few blocks away, as I would burn a few calories walking, after eating a couple of these scrumptious, moist cupcakes!  It is a family owned and operated cupcakery and the master baker is April Zarazua, a graduate of the prestigious California Culinary Academy Le Cordon Bleu San Francisco Baking Pastry and Confectionary Arts. Two favorite cupcakes I enjoyed were: "Scarlett" (red velvet) a traditional southern red chocolate cake finished with cream cheese and "Chocolate Bliss" fine Belgian chocolate cake, finished with Italian Meringue butter cream!
Mid festival, on Sunday March 3rd 2013, was the tribute and Maverick award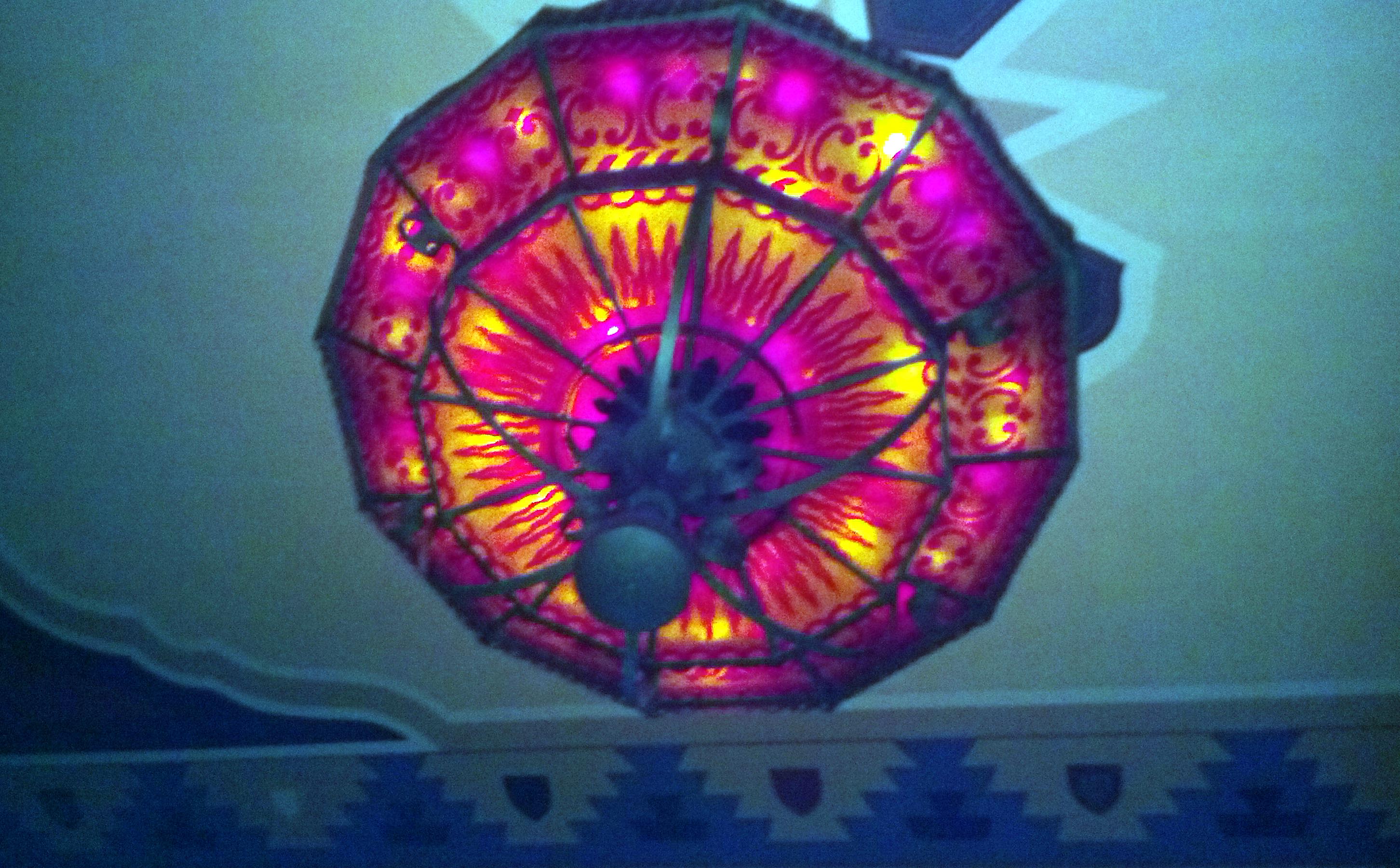 presentation, to the humble, talented, iconic Hollywood actor, Harrison Ford. The event was held at the historic and lavish California Theater built in 1927. The theater is located at 345 South First Street. Walking in the door and looking up, is an enchanting handcrafted ceiling.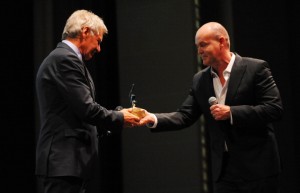 A delightful film presentation as the CINEQUEST team does each year, it starts with a film clip presentation of the honoree's movies, followed by an informal one-on-one discussion. Mr. Ford spoke softly from the heart, with his down-to-Earth story, of how he started as a carpenter to make ends meet, while pursuing acting and supporting his wife and young children, to then becoming an international box office success!
A tip on parking at the festival, it's not easy :), so a suggestion is to pay a flat fee at one of the open lots on Second street  behind the CINEQUEST VIP lounge (Cafe Stritch). Street parking is FREE after 6:00 p.m.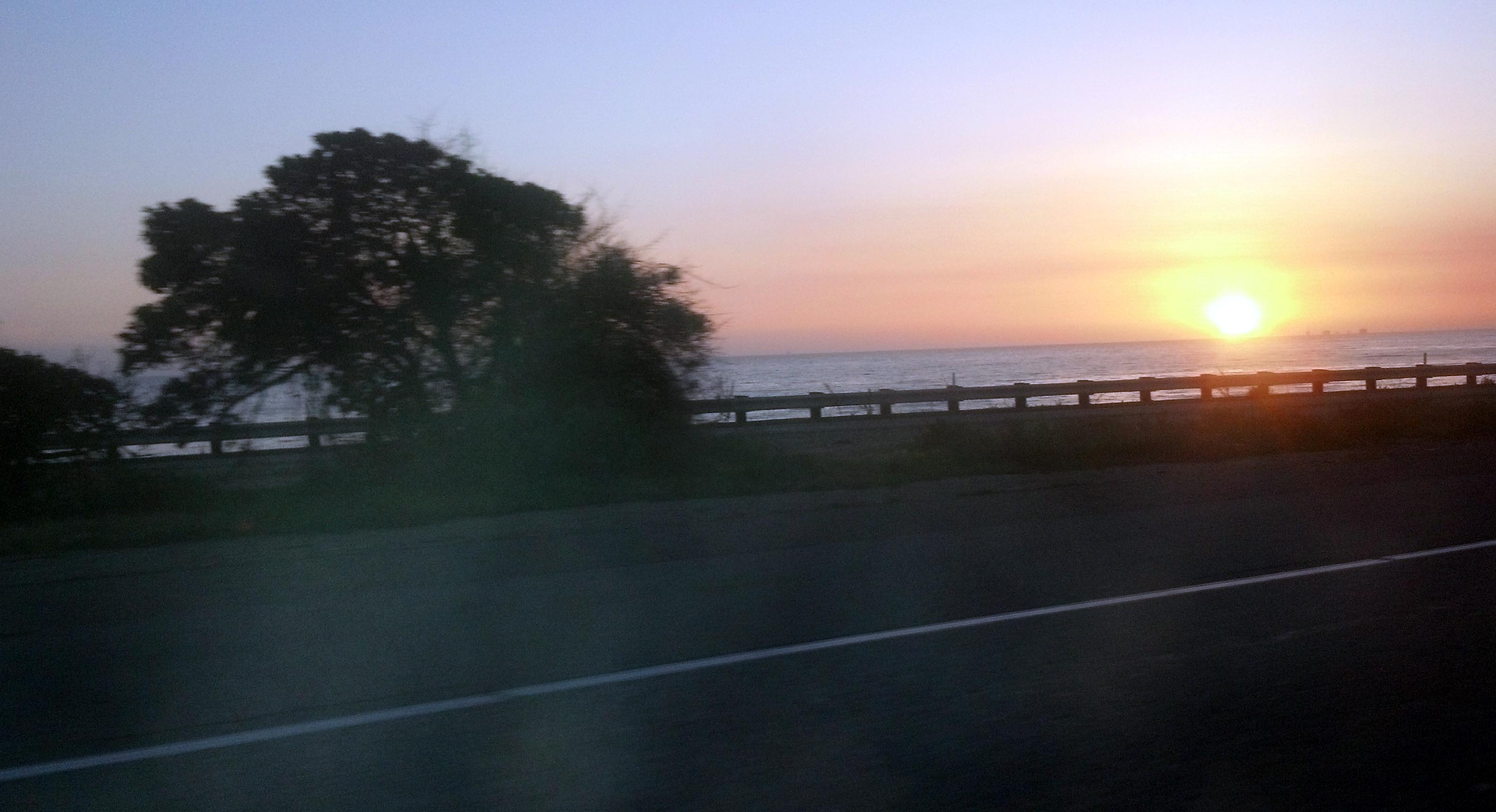 I would highly recommend this festival for the duration or even for a day of films and fun! However, after a few days away in San Jose, I was glad to 'know the way to LA'. I did feel and think better about a work assignment being done, as I drove back home and captured this divine and calming Sunset of the California coastal sun! For additional information on Cinequest visit http://www.cinequest.org/. For information on San Jose http://en.wikipedia.org/wiki/San Jose, California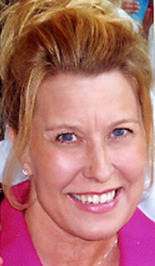 Editor's Note: Christine Redlin is an award-winning film and educational television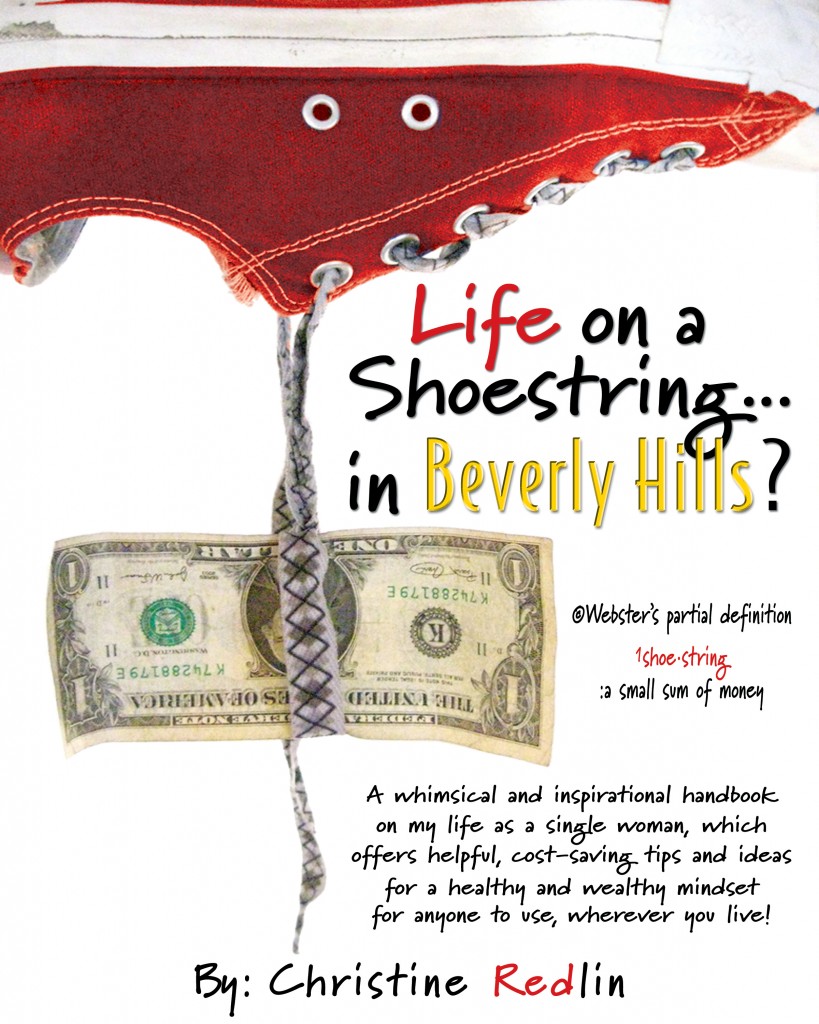 producer, a creative writer/marketer, production executive, actress and voiceover talent, who enjoys experiencing all that life has to offer. Her book "Life on a Shoe String … In Beverly Hills?" is now available on www.lifeonashoestringinBeverlyHills.com Christine's book has received rave reviews, and we welcome her contributions to Life Bites News.
____________________________________________________________________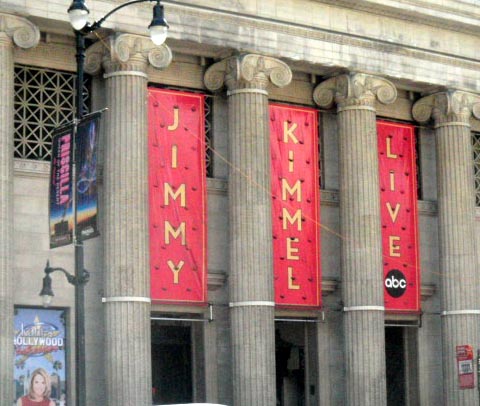 KEYT 3 TV FUN BUS WINNERS GO TO HOLLYWOOD
Contest Winners Attend Taping of the Katie Couric Show
by Bonnie Carroll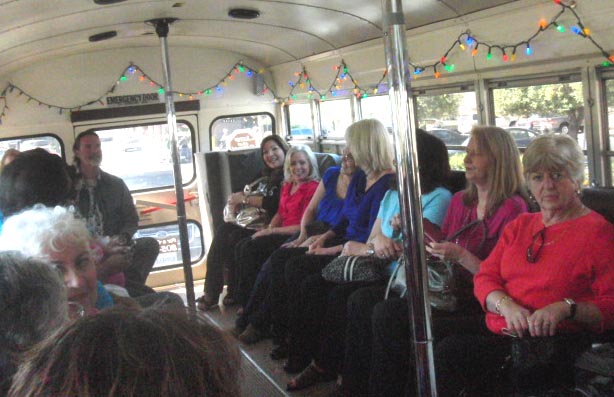 Winners of the recent KEYT 3 fun bus trip to Hollywood

had front row seats at the taping of the first KATIE SHOW (Disney-ABC) in the El Capitan Entertainment Center on the Jimmy Kimmel Live stage. Katie Couric taped three interviews for her Katie's Hollywood Getaway to be aired on ABC Chanel 3 in May. Thirty ticket winners representing Santa Barbara, Santa Ynez, Santa Maria and Goleta were in attendance.
During the trip winners were treated to a delicious lunch, soft drinks, and a variety of snacks, served with a smile and entertaining commentary by Joe Buttitta, KEYT 3 sports and news anchor. The entire day was filmed by KEYT 3 Brandon Davis.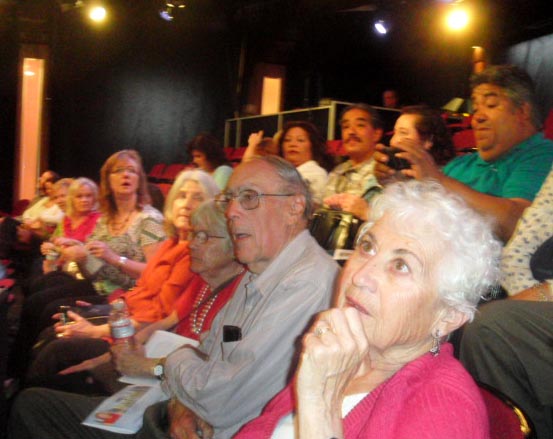 Emily Ream and her mother Maggie Ream, ticket winners from Santa Ynez, were busy taking photos of Grauman's Chinese Theatre and actors in movie theme costumes on Hollywood Boulevard before entering the Jimmy Kimmel Live building. Just prior to the Katie Show taping Carla Cabanatuan of Santa Barbara was recognized as the longest married person in the audience for her fifty-seven year marriage.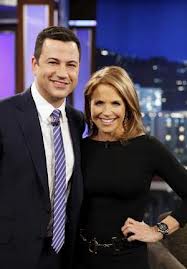 Katie hosted informative and fun interviews with Jimmy Kimmel, host of Jimmy Kimmel Live, Tori Spelling, actress, author and TV producer, and Eric Stonestreet, cast member of award winning show Modern Family. Between takes the audience members were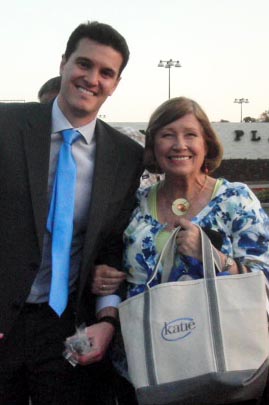 both entertained and abused by a warm up "wanna be" comedienne, a DJ who was spinning great music, and hectic activity of the director, grips and camera operators resetting the scene.
As the sun was setting the 'fun bus' made its final stop in the Santa Barbara La Cumbre Plaza, where all  the ticket winners were given Katie Show gifts as a reminder of their happy day in Hollywood compliments of KEYT 3 TV.
___________________________________________________________________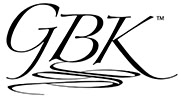 GBK - MTV Gifting Suite attracts major celebs and special charities. Some of the Celebrity Attendees Included: MTV Movie Awards Best Musical Moment Winners: "Pitch Perfect" cast members - Ester Dean, Alexis Knapp and Hana Mae Lee, Jared Gilman from "Moonrise Kingdom" (Nominated for Best Kiss), Quvenzhane Wallis from "Beasts of the Southern Wild" (Nominated for Breakthrough Performance), George Lopez, Ray Liotta, Andy Dick ("Dancing with the Stars"), Tamara Barney ("The Real Housewives of OC"), JWOWW, Mike "The Situation" Sorrentino, and many more.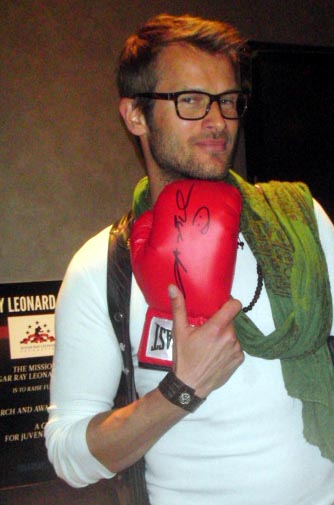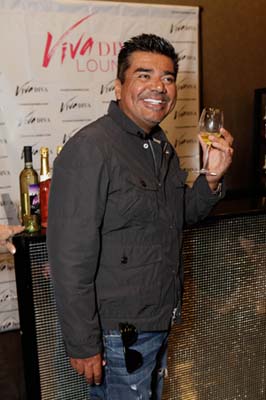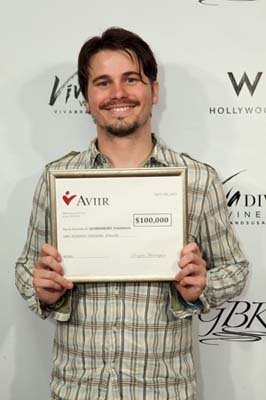 GBK, the luxury lifestyle gift lounge and special events company, honored the 2013 MTV Movie Awards Nominees and Presenters at its Annual Gift Lounge on April 12th and 13th at the W Hollywood Hotel.

The esteemed charitable causes at the event included The Sugar Ray Leonard Foundation - The mission is to raise funds for research and awareness towards a cure for Juvenile diabetes. Lopez Foundation - The charity's mission is to create positive, permanent change for underprivileged children, adults and military families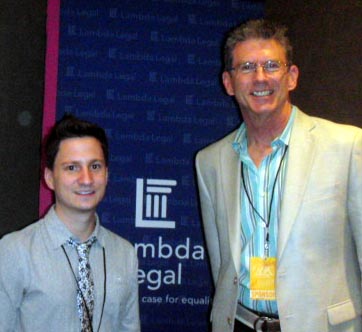 confronting challenges in education and health, as well as increasing community awareness about kidney disease and organ donation. My Life My Power a 501©3 Charity which works with kids, parents and schools around the nation with issues like bullying, drugs and alcohol, and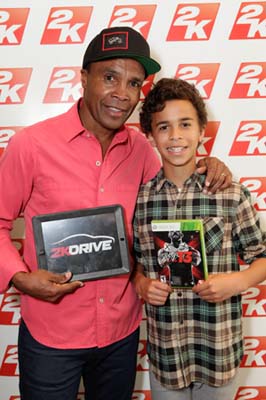 dropouts. Steps4Paws – Steps4Paws is bringing the fashion world forward to support dog rescue organizations, saving lives one dog at a time. Lambda Legal For 40 years, Lambda Legal has led the fight for equal and fair treatment of lesbians, gay men, bisexuals, transgender people and those with HIV through impact litigation. GUARDaHEART Foundation, a non-profit foundation dedicated to raising awareness of heart disease prevention by spreading the word to guard your heart and save your life, was on site offering complimentary cardiac risk blood tests and to promote their savethe1.org campaign. In honor of his father John Ritter, celebrity guest Jason Ritter made a special appearance on the 10 year anniversary since his passing due to heart disease to co-present a check with Aviir for $100,000.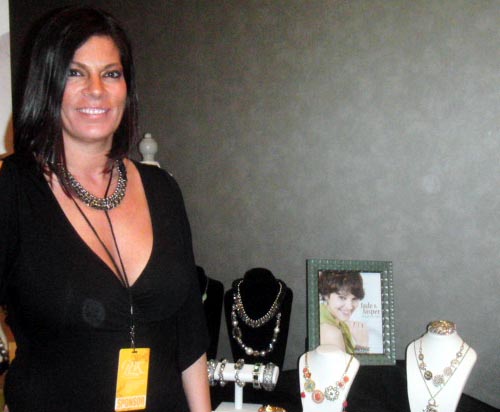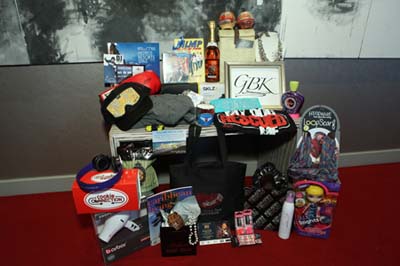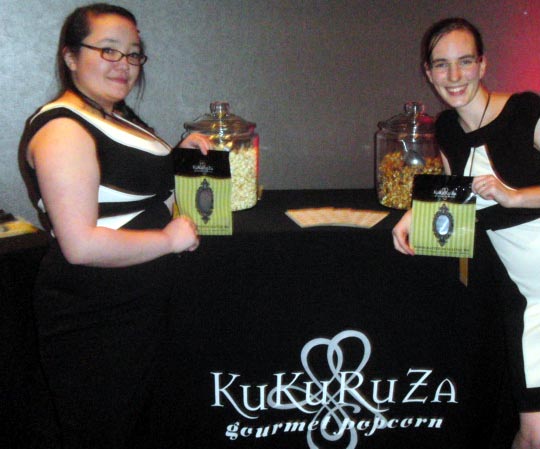 KuKuRuZa Gourmet Popcorn provided a delicious specialty popcorn bar and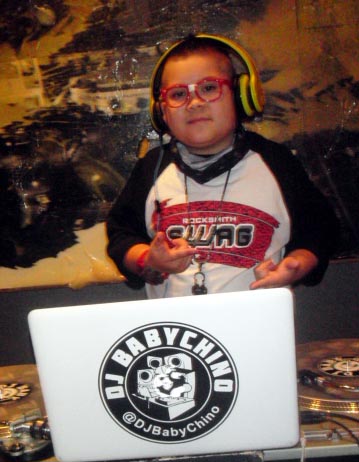 music from DJ BABYCHINO, the world's youngest DJ, flowed throughout the rooms of the lounge setting the tone for the event. Guests collected gifts and visited many great sponsors including the event's Presenting Sponsor Viva Diva Wines, one of the fastest growing Moscato brands in the U.S., who was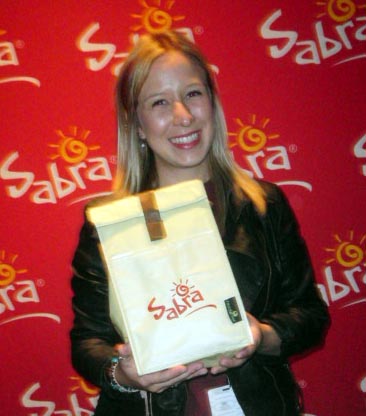 gifting a bottle of their Pinot Grigio or flavored Moscato; Sky's Gourmet Tacos; Sabra Dipping Company; Cookie Connection; Jade and Jasper; gifting their Fabulous Phyliss Necklace or their Enchanting Riona Necklace; Infinite Jewelry Designs; The Headware®, gifting The Headware® and LoopScarf TM - multi functional accessories made of stretchable, tubular and breathable material allowing for a myriad of uses; bigtruck brand, INC, gifting incredible custom bigtruck brand hats; Respect Your Universe, gifting the men an organic cotton Warrior Training Hoody and the women with a 100% polyester vented Endurance Jacket; and BlingIsTheNewBlack.com, gifting Crystal Bling Tees, Tanks, Bags and Bling Your Sole.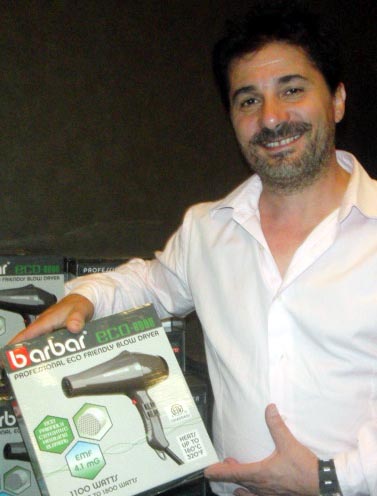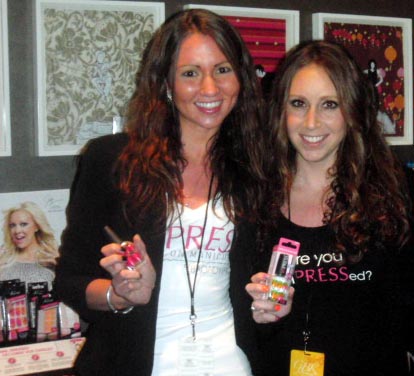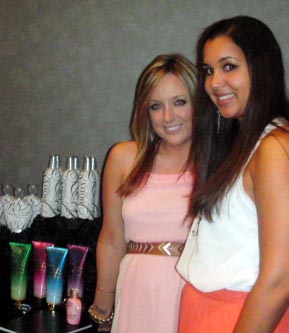 Beauty sponsors made their mark on the lounge, including luxury brands such as: Designer Skin, gifting high-end UV and sunless tanning lotions; Keratin Complex; BARBAR Hair Tools, and imPRESS Press On Manicure by Broadway Nails who also provided manicure services for the event's special guests.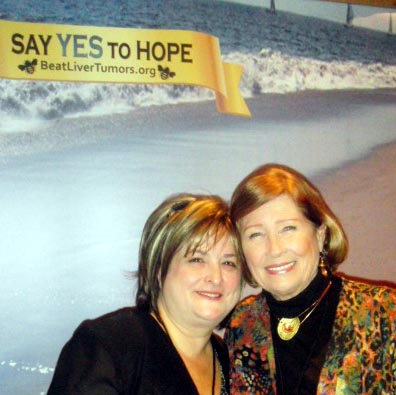 Other fantastic sponsors and gifts included: Caribbean Living, gifting an all inclusive trip for 2 to the newest Hard Rock resorts in the tropics – Puerto Vallarta & Cancun;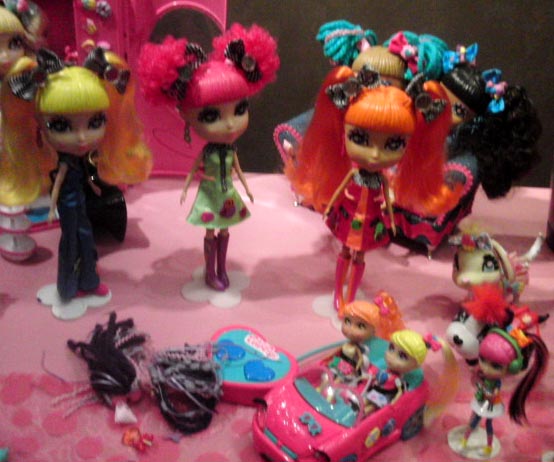 Empress Essentials, gifting their luxurious, hand-poured, pure soy candles; SOL REPUBLIC, Inc. , the pioneer of customizable headphones; Jada Toys, Inc.; 2K, providing a cross selection of the largest, most critically acclaimed titles in the video game industry; SKLZ, gifting the Gold Flex warm-up and tempo training aid – which is designed to improve your swing while providing a core muscle workout; and YES! Beat Liver Tumors, a non-profit organization dedicated to providing information, resources, support and HOPE to those who are affected by cancer of the liver and other forms of advanced cancer – gifting Amazon Kindles pre-loaded with life-saving information for those who are affected by liver tumors.

A true highlight of the lounge was Sparkling Hill Resort, a European-inspired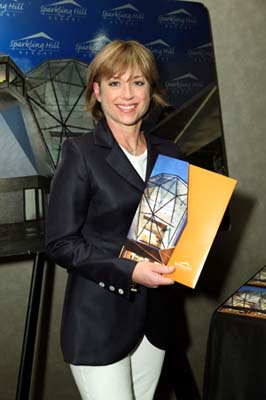 wellness resort known as the first resort in the world to incorporate Swarovski crystal elements into every aspect of its design. Guests received a gift certificate for a 5 night Couples Escape in a stunning penthouse suite, with access to a wide range of wellness treatments featured at the resort's world-renowned Kurspa – a 40,000 square foot spa providing over 100 treatments and therapies.
For more information about Guard A Heart, please visit: guardaheart.org
For more information about My Life My Power, please visit: mylifemypower.org
For more information about Steps4Paws, please visit: steps4paws.com For more information about Lopez Foundation, please visit: thelopezfoundation.org For more information about The Sugar Ray Leonard Foundation, please visit: SugarRayLeonard.com For more information about Lambda Legal, please visit: LambdaLegal.org For more information about YES! Beat Liver Tumors, please visit: BeatLiverTumors.org

GBK, formerly GBK Productions, is a luxury lifestyle gifting and special events company, specializing in entertainment marketing integration. Formed in 2000 by Gavin Keilly, the company's Founder and CEO, GBK consists of five divisions: GBK Celebrity Gifting, GBK Special Events, GBK Weddings, GBK Charitable Consulting and GBK Marketing/Public Relations. Widely known in the entertainment industry for bringing that little extra something into the Gifting Lounge environment, GBK offers its clients a full range of marketing services. For more information on Gavin B. Keilly (CEO), Carla Domen (VP) or GBK, please go to: gbkproductions.com.
____________________________________________________________________
Julian Lennon(@JulianLennon) Soars with Steven Tyler on Inspiring Track "Someday"
How does it feel to be one of the beautiful people? Julian Lennon has the answer with his soaringsingle "Someday" featuring Rock royalty Steven Tyler. "Someday" is the lead track from Julian's fourth studio album in 15 years titled "Everything Changes (Music From Another Room)" available on June 4th in the US. Watch Julianand Steven bring thelyrics to life in this stunning visual masterpiece.
Single on iTunes: http://smarturl.it/SomedayiTunes
JULIAN LENNON NEWS
ISRAEL GOVERNMENT TOURIST OFFICES ◦ NORTH AMERICA

Los Angeles ◦ Director: Eliezer Hod ◦ 323-658-7463

Canada ◦ Director: Ami Allon ◦ 416-964-3784

New York ◦ Director: Shahar Alon ◦ 212-499-5650

Atlanta ◦ Director: Joe Diaz ◦ 404-541-2770

Chicago ◦ Director: Omer Eshel ◦ 312-803-7080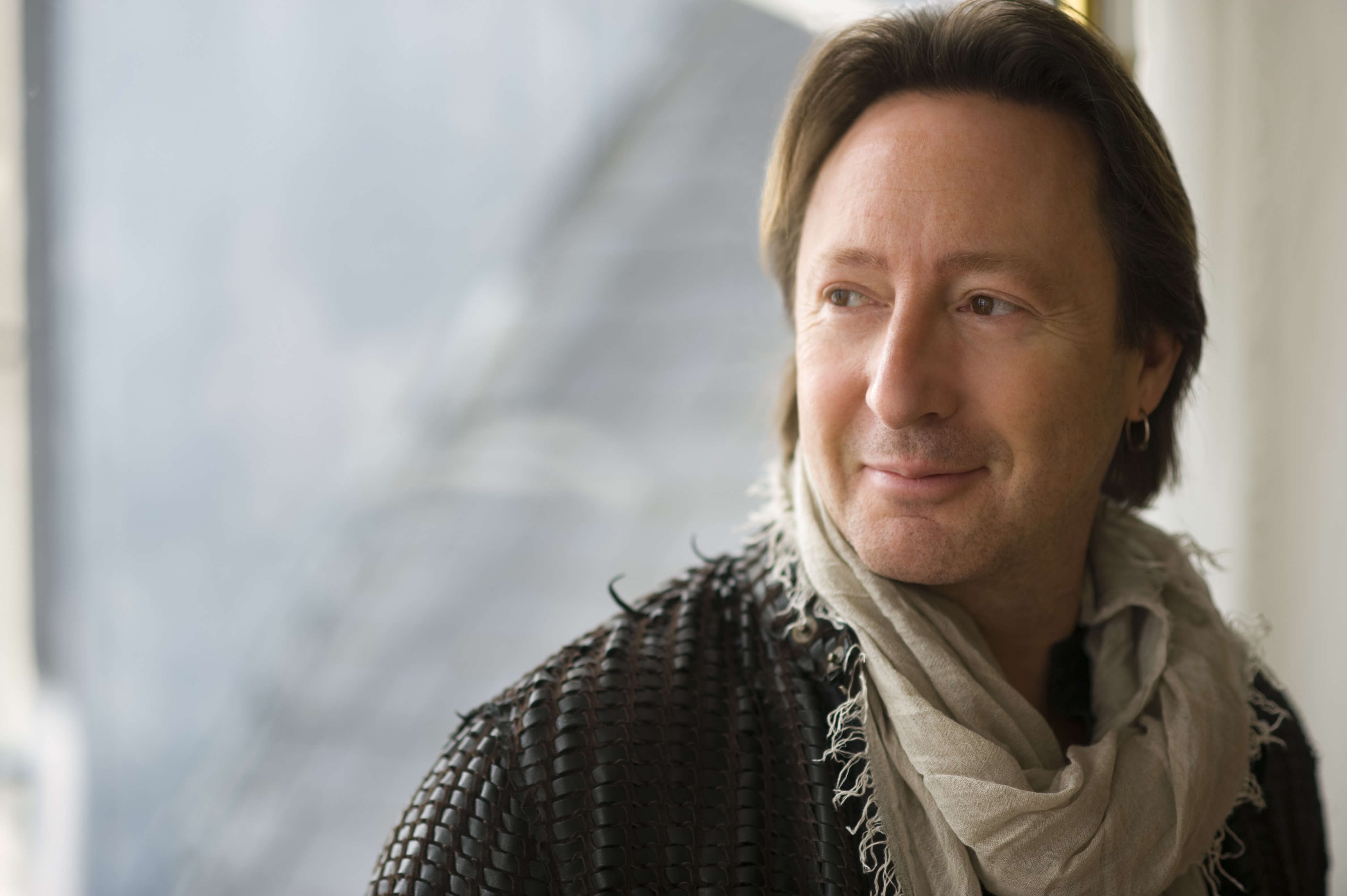 ABOUT JULIAN LENNON
Julian Lennon's sensitive and poetic vision of life courses through his exquisite photography, philanthropic pursuits, and his acclaimed music. On June 4th he returns with his first album in 15 years, the stunning Everything Changes (Music From Another Room), a masterwork of powerfully vulnerable and sophisticatedly accessible adult pop.
Julian's melding of uplifting introspection and thoughtful social commentary with refined hooks has made for a compelling six-album body of work. His debut, Valotte (Atlantic), yielded two top ten hits—the title track and "Too Late for Goodbyes"—and was nominated for a Grammy for "Best New Artist." He went on to have #1 singles on the U.S. album rock charts. Internationally, one of his most popular songs"Saltwater" charted successfully around the world, topping in Australia for four weeks and reached #6 in the UK. In advance of its June 4th U.S. release, his latest, Everything Changes (Music From Another Room), is already receiving national airplay and press plaudits nationally and internationally. The Sunday Press calls it a "revelation" and Herald Standard gushes Julian has "returned stronger and better than ever."
Since 1998, Julian has devoted himself to altruistic concerns. He produced the compelling documentary whaledreamers that was shown at the 2007 Cannes Film Festival and earned 8 International Film Festival Awards. In 2007, Julian founded The White Feather Foundation whose mission "embraces environmental and humanitarian issues and in conjunction with partners from around the world helps to raise funds for the betterment of all life, and to honor those who have truly made a difference."
He has emerged a renowned photographer, applying the warm candor of his vision in music to producing iconic images. Julian has worked extensively with U2, his brother Sean, and photographed his friend Charlene Wittstock, exclusively for Vogue, prior to her civil wedding to Prince Albert II of Monaco. His debut exhibition at the esteemed The Morrison Hotel Gallery in New York City garnered many outstanding reviews. He has followed this with two successful exhibitions at Art Basel Miami 2010 and 2012, among other venues internationally. He is currently preparing for a collaborative opening with Chinese artist Simon Ma, for the Venice Biennale 2013.
Everything Changes is a stunning achievement. It's stately and intimate, and thoughtfully paced. Lyrically, it covers romance, introspection, and humanitarian concerns with artistic concision, mixing clever wordplay with emotional directness. The poignancy and poise of "Everything Changes"opens the album and sets a universally spiritual tone. The beautifully crafted lead off single "Someday" features mystical Eastern melodic motifs and boasts guest vocalist Steven Tyler. It engagingly combines Julian's lifework as a philanthropist and gifted songwriter. Here, Julian sings pristinely with earnestness the timeless message:"We're all in it together / One love, now and forever."Other album standouts are the mesmerizing piano pop ballad "Lookin' 4 Luv" and the euphoric rocker "Just For You."
Besides Steven Tyler, also guesting on the album is musician/producer Peter Vettese (Jethro Tull, Annie Lennox, Pet Shop Boys), singer-songwriter Paul Buchanan (Blue Nile), legendary songwriter Mark Spiro (Heart, Laura Branigan, Lita Ford),singer/producer/composer Tim Ellis, as well as longtime friends Justin Clayton, Gregory Darling, Matt Backer and Guy Pratt. Julian and Grant Ransom jointly produced the album.
Julian recently sang backing vocals on Aerosmith's critically acclaimed comeback album. He returns to his music fans with new confidence and renewed purpose. Everything Changes has all the hallmarks of Julian Lennon's classic, sublime lifestyle music, yet glows with tender wisdom gleaned from his many life explorations.
___________________________________________________________________________
BARBRA STREISAND ANNOUNCES FIRST-EVER CONCERT IN ISRAEL, JUNE 20, 2013
So after I checked in and dropped off my bags, I drove South to San Jose. Upon exiting the freeway you can see with the buildings and homes, that the town has a quaint and easy going urbanite feel. I checked in at the CINEQUEST VIP lounge, "Cafe Stritch" located at
New York - April 9, 2013: Grammy, Emmy and Academy Award-winning legend Barbra Streisand will perform for the first time ever in Israel this summer, on June 20, 2013 at Tel Aviv's Bloomfield Stadium.
Taking place during Israel's 65th anniversary year, Streisand's first concert in Israel will be backed by a 60-piece orchestra and will feature duets with her son Jason Gould, sister Roslyn Kind and special guest trumpeter Chris Botti.
The winner of eight Grammy Awards, five Emmy Awards and two Academy Awards, Streisand is one of the most commercially and critically successful entertainers of the past 50 years, with more than 140 million records sold worldwide.
"We are thrilled to announce Barbra Streisand's first-ever concert in Israel," said Haim Gutin, Israel Commissioner for Tourism, North and South America. "The concert will surely provide some additional excitement for music lovers and travelers arriving in Israel this summer."
Streisand is also expected to appear for a private performance at the annual Presidential Conference in Jerusalem in honor of President Shimon Peres's 90th birthday two days prior to her concert.
For tickets and more information, visit www.eventim.co.il. For more information about tourism to Israel, visit www.goisrael.com.
xx
---