FRENCH LIFE...FRENCH FUN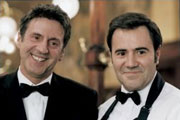 "APRES VOUS" directed by Pierre Salvadori, and starring Daniel Suteuil, Jose Garcia and Sandrine Kiberlain opened in Los Angeles to rave reviews. Set in a French Restaurant it not only is a fun filled journey through a romantic love story, but provides anyone associated with the restaurant industry with endless laughs. No one should miss this highly entertaining film. For information visit www.paramountclassics.com or www.consulfrance-losangeles.org.
---
ARTV AWARDS 2005
Audrey Roberts - One Woman Force de Art
by Bonnie Carroll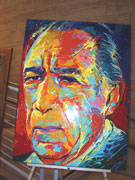 Audrey Roberts is the founder of the first nationwide art advisory services, and is taking her passion for art to TV with the 2005 Television Art Awards, which will showcase the Las Vegas curtural scene.
The Las Vegas art event will be a multi-media, Grammy style, red-carpet award show for artists. Awards will be given in 15 categories. "I feel we are approaching a cultural revolutions for artists and they will no longer need to cut off their ears or starve for their art."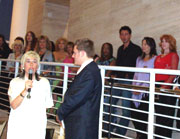 In July Roberts hosted a pre-awards event at the Museum of Television & Radio in Beverly Hills. Awards were given in a variety of categories, including oil, sculptor, acrylics, glass and more to artists in attendance; they will go on to Las Vegas competition next month. Actor, Alex Quinn accepted an award from Roberts, on behalf of the late Anthony Quinn, who was an extraordinary artist. Some of his works were on display at the event. For information see www.ARTV2005.com.
---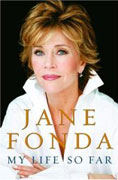 JANE FONDA SPEAKING OUT
67 year old actress/author Jane Fonda recently starred in "Monster in-law" with Jennifer Lopez, and also released a new book "My Life So Far" which is filled with intimate details of her life with her celebrity family, and husbands, including Tom Hayden and Ted Turner. During a recent interview on the David Letterman Show the talented actress, who was badly bashed for her public statements regarding the Vietnam War, stated that she thinks the war in Iraq is a mistake and we should get out. She said that her enemies are using her Vietnam past to further a right wing agenda of their own. According to news reports Fonda is planning a bus tour to protest the Iraq war. For Film or Book information go to www.JaneFonda.com.
---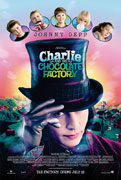 CHARLIE AND THE CHOCOLATE FACTORY
Johnny Depp is simply amazing in this delightful version of an old favorite story. The animation and music are outstanding, and the performances will stay with everyone who experiences it forever! Bravo to WB, Johnny and a great cast for this 'not to miss' family film.
---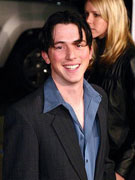 CONSTANTINE PREMIERE
Nicholas Downs, young actor on the move,
hits the red carpet following his latest film gig.