OSCARS 2007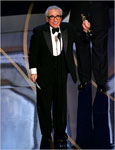 Big Win for Martin Scorsese "The Departed" - Helen Mirren "The Queen" who gave credit to "The Queen" - Forrest Whitaker "King of Scotland" with special honors to Sherry Lansing, Jean Hersholt Award and Musical genious Ennio Morricone, who was presented his award by Clint Eastwood for his film composing that spans more than two decades. Eastwood worked in one of the early western movies scored by Marricone. The highli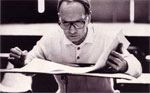 ght of the evening for many was the moving acceptance speech given by Marricone in Italian that was interpreted by Eastwood and went like this.
Thank you. Thank you. Thank you very much.
[He then speaks in Italian, while fighting his tears. Clint Eastwood translates.]
Yes. I will tell you what he's saying. Ennio wants to thank the Academy and all the people who really truly wanted him to have this great honor.
His deep gratitude goes to all the directors who had faith in him. Without them he says he wouldn't be here today.
His thoughts go out to the artists who have never received this honor. And even though they work with enormous commitment and talent, to all of them he wishes that their work would be recognized as his is tonight.
He says this Oscar is not a point of arrival but a starting point to continue writing with the same passion and dedication he's had since the very beginning on the screen.
He dedicates this Oscar to his wife Maria who has always been there with him all these years with enormous commitment and love, which he feels the same for her.Maria was looking down proudly from a Kodak Theatre box. Viva Italia!



For additional Oscar details
visit www.oscar.com
---
DELRAY BEACH FILM FESTIVAL
March 13 – 18, 2007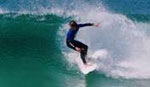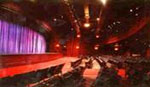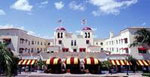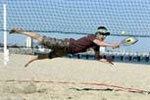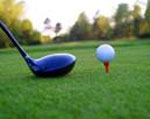 Welcome to another year of dynamic films, intriguing workshops, panel discussions, and chic evening soirees filled with entertainment, great people, food, and diverse discussions with film lovers of all kinds.
This year, the Delray Beach film festival has pulled out all the stops to make this year's event a must do on your March Calendar. From March 13th-18th, 2007 we have six days of pure cinematic excitement in store for all those attending the film festival and for our dedicated filmmakers.
The DBFF is a non-profit organization (501 c-3) dedicated to providing Delray Beach and South Florida with a diverse presentation of local, national and international films. Most notably, the Festival provides the unique opportunity to film students from around the world to showcase a screening of their film that might not otherwise be released theatrically. Along with featuring local and up-and-coming filmmakers, we will also feature numerous foreign-language and minority-produced pieces. Along with press and filmmakers from across the globe, invited guests include members of the National Association of Latino Independent Producers, The Black Film Association, and some of Hollywood's established actors.
This year's Festival will feature over 250 cutting-edge films, including independent features, shorts, documentaries, animated films and movies focusing on "Xtreme" sports. The films will be shown over the course of six days along Atlantic Avenue in Delray Beach, one of the trendiest and culturally diverse cities in South Florida. In addition to the films, there will be various workshops, VIP cocktail parties and sporting activities, includes daily surf lessons and competitions, golf tournaments hosted by The Delray Municipal Golf Course, and Pro-Beach tennis matches.
Join our directors, producers, and actors from around the world in this lively, sophisticated metropolis as we celebrate the arts.
---
22nd SANTA BARBARA INTERNATIONAL FILM FESTIVAL AWARDS

The 22nd Annual Santa Barbara International Film Festival announced the winners of the 2007 festival competition at the Closing Night ceremonies, hosted by KTYD's Julie Ramos. The festival, which ran from January 25th - February 4th.
The jury for the 2007 SBIFF included: Jury Chair and film editor Dave Stein and filmmaker Candace Schermerhorn judged documentaries; actors Peter Riegert ("Animal House"/"Local Hero") and Scott Mechlowicz ("Mean Creek"/"Euro Trip") juried the Independent Features; for International Features was David Poland of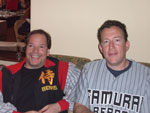 Movie City News and Michael Mayer, director of the Broadway hit "Spring Awakening"; actress Elizabeth Peña and producer Cherie Rodgers juried the Latino CineMedia sidebar; and actor Perry Lang and actor/Cinema South Film Festival director Andre Gower made up the Short Film jury.
Some of my personal favorites for this year included "Season of the Samuri" by Barry Gold and Matthew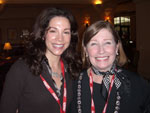 Asner, which focused on a Japanese baseball team who were the first foreign team to play in the American League. Another fun film was "The Pre-Nup" by Marty Weiss. "Avenue Montaigne", "Daisy," and "Wedding" were my foreign favorites, and I thoroughly enjoyed the David Scott Smith film "On a Tuesday".
2007 winners are as follows:
The Santa Barbara Independent Audience Choice for Best Feature presented the award for the Audience Favorite for best Feature, which went to "Darius Goes West: The Roll of His Life," directed by Logan Smalley. This moving documentary is about 12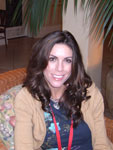 friends who find humor and brotherhood in the face of adversity while on a mission to revamp 15-year-old Darius West's wheelchair on MTV's "Pimp My Ride."
The American Spirit Award, sponsored by Panavision, given to a u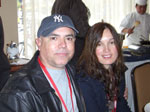 nique independent feature that has been made outside mainstream Hollywood, went to "Man In The Chair," directed by Michael Schroeder and starring Christopher Plummer and Michael Angarano. Winner receives a camera package worth approx. $60,000.
The Best International Feature Film Award for the best Foreign Film went to "Beauty In Trouble" from the Czech Republic and directed by Jan Hrebejk. An ensemble drama set in Czech landscape ravaged by the 2002 floods, this deep look at the power of intimate relationship follows a mother struggling between moral choices and her family's well-being.
The Gold Vision Award Sponsored by York Entertainment is presented to the "most innovative and unique film with an inspiring and groundbreaking vision." Winners receive an offer for Worldwide Distribution by York Entertainment, a distribution package valued at $30,000 (Offer valid through June 2007.). The first winner is "Spiral," directed by Adam Green and Joel David Moore and starring Moore, Amber Tamblyn and Zachary Levi. A reclusive telemarketer (Joel Moore), whose dysfunctional friendship with his boss (Zachary Levi) is alleviated when a whimsical co-worker (Amber Tamblyn) enters his life. But as he begins to sketch his new friend's portrait, disturbing feelings from his past threaten to lead him down a path of destruction. The second recipient is "Fissures," directed by Alanté Alfandari.
The Nueva Vision Award for the best Spanish and Latin American film went to "DarkBlueAlmostBlack" directed by Daniel Sánchez Arévalo. Interweaving a dense web of storylines about family and incarceration, this graceful exploration of morally complex questions follows a love rectangle between a janitor, two convicts, and a posh girl.
The award for Best Documentary, awarded to a non-fiction feature-length film, went to "Crazy Love," directed by Dan Klores. A disturbing tale of a relationship born in the 1950's that was the antithesis of Ozzie and Harriet, "Crazy Love" is a chilling account of a pairing of a 32-year-old married man and a 21-year-old single girl that included mental cruelty, physical injury, and attempted murder...with no end in sight.
Fund for Santa Barbara Social Justice Award Sponsored by Fund for Santa Barbara, is awarded to a documentary film that addresses social justice issues. For the first time, the jury decided to offer two awards, due to the largest and strongest selection of nominees to date.
The Awards went to: "The Ground Truth," directed by Petricia Foulkrod about a group of patriotic young Americans - ordinary men and women who heeded the call for military service in Iraq - as they experience recruitment and training, combat, homecoming, and the struggle to reintegrate with families and communities; and "Crude Impact" directed by James Wood, a riveting documentary on oil and the actions of those who control the precious resource. The filmmakers will both receive cash awards.
Bruce Corwin Award for Best Live Action Short Film went to "Moi," directed by Yan England. Passionate about cinema, 15-year-old Alexis dreams of becoming a film director. But his life will collapse the day when, through the gaze of others, he will suddenly become aware of his reality.
Bruce Corwin Award for Best Animation, went to "Everything Will Be OK," directed by Don Hertzfeldt. A series of dark and troubling events forces Bill to reckon with the meaning of his life - or lack thereof.
Sotheby's International Realty 10-10-10 Student Filmmaking Competition, where 10 students from the high school and college level were selected to make a 10-minute digital film during the 10 days of the festival. The winners (one from High School and one from College level) receive a Powerbook G4 laptop computer ($3000 value).
High School – Ian Wexler, Santa Barbara High School, "Rose"; College – Mark Calver, Brooks Institute, "Tales from a High Hat"; 10-10-10 Student Screenwriting Competition, sponsored by Business First National Bank, and Final Draft – for best screenplay went to: In the high school division: Levi Michaels, from San Marcos High School for "Rose," based on Little Red Riding Hood; In the college division: Charles Heining, from Brooks Institute, for "The Charming Sister" based on Cinderella.
---
STARS CAME OUT FOR THE ORANGE BRITISH ACADEMY FILM AWARDS IN BAFTA'S SIXTIETH YEAR


Photo: Forrest Whitaker, King of Scotland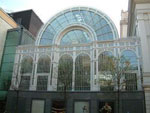 The Orange British Academy Film Awards were broadcast on Sunday 11th February 2007 at 21:00 on BBC ONE and worldwide. The Awards were hosted by Jonathan Ross at London's Royal Opera House.
Reflecting an outstanding year for the film industry, confirmed attendees included Pedro Almodovar, Jamie Bell, Emily Blunt, Abigail Breslin, Toni Collette, Daniel Craig, Penélope Cruz, Dame Judi Dench, Vin Diesel, Stephen Frears, Ricky Gervais, Eva Green, Richard Griffiths, Jake Gyllenhaal, Aamir Khan, Damian Lewis, James Mc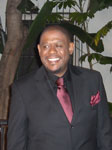 Avoy, Sir Ian McKellen, Sienna Miller, Dame Helen Mirren, Thandie Newton, Simon Pegg, Leslie Phillips, Michael Sheen, Emily Watson, Forest Whitaker, Kate Winslet and Ben Wishaw.
David Parfitt, Chairman of the BAFTA Film Committee said: "This is a very exciting year for the Academy, with a new venue and a new host. We are delighted that so many distinguished filmmakers could attend the exceptional event."
BAFTA's new nationwide short film competition in association with Orange, '60 Seconds of Fame', was also be featured as part of the BBC ONE Broadcast.
For the first time, viewers got interactively involved via red button tickets to next year's Film Awards were offered in a drawing.
The Royal Opera House, provided increased space for fans to see the stars arrive and a big screen was erected in Covent Garden to show the red carpet action.
Sponsored by Orange for the 10th year running, the Awards show is produced by Whizzkid Productions for the BBC.
---
ON MARCH 24 AT DUNE PRESERVE ISLAND HOTELS TO WELCOME BUFFETT FANS WITH SPECIAL "PARROTHEADS IN PARADISE" PACKAGES

The Patron Saint of Paradise is set to bring the music industry's longest running beach party to one of the world's premiere beaches when Jimmy Buffett performs in a special one-time-only concert event this year on the glorious Caribbean island of Anguilla.
The concert, set for March 24 at 3pm, will be hosted by international reggae icon and Anguilla's favorite son Bankie Banx at his acclaimed beach hotspot Dune Preserve. The late-afternoon show will begin with an opening performance by Banx and his bandmates, followed by Buffett and his renowned Coral Reefer Band. The lucky 5,000 or so concertgoers will also be treated to a spectacular special guest in the form of a trademark Anguillian sunset.
Tickets for the concert are $100, and proceeds will benefit Project Stingray, an acclaimed music and education program on Anguilla, the Anguilla Tennis Academy and the Anguilla Community Foundation. They are available on the web at www.bankiebanx.net.
Some of the island's leading hotels have joined in the excitement and sweetened the pot for Buffett fans by putting together a series of land only "Parrotheads in Paradise" package options, which include concert tickets.
The Anguilla Great House is offering up a special inclusive package for three nights at $775.00 per person (minimum double occupancy) that includes accommodations, breakfast, lunch and dinner (including appetizers, main course and dessert), beach amenities, return transfer to the airport and a $25 per-day drink voucher to be used at the hotel bar and one concert ticket. For more information call 1-800-583-9247, visit anguillagreathouse.com or email info@anguillagreathouse.com.
Paradise Cove Resort's three night packages include accommodations, rental car daily (gas and insurance not included), welcome cocktail, continental breakfast daily and two concert tickets. Studios with kitchenettes are $1,350.00 for two persons and a one-bedroom suite with fully equipped kitchen is $1,640.00 for two persons, including all applicable service charges, taxes and levies. For more information call 264-497-6603, email para-cove@anguillanet.com or visit www.paradise.ai.
At the Sirena Hotel, Buffett lovers can enjoy three nights at $524.50 per person (based on double occupancy), including accommodations, daily American breakfast, one concert ticket, taxes and service charges. For more information on the Sirena Hotel concert package, call 1-800-331-9358, visit www.sirenaresort.com <http://www.sirenaresort.com> or email info@sirenaresort.com <mailto:info@sirenaresort.com>.
Just beach steps away from Dune Preserve, the award winning CuisinArt Resort and Spa is offering five nights in a Junior Suite at $4,350 and Luxury Junior Suites at $4,750 with one concert ticket, not including taxes and service charges, for March 20 to March 25th. For more information call 1-800-943-3210, visit www.cuisinartresort.com or email reservations@cuisinart.ai.
"We are so delighted that our own Bankie Banx has put together this extraordinary event to benefit two very special island programs," said Amelia Vanterpool Kubisch, Director of the Anguilla Tourist Board. "Perhaps no artist has ever captured the sound and feel of paradise like Jimmy Buffett, and we are certain that his devoted legion of fans will find all the paradise they will ever need right here on our shores."
Jimmy Buffett is one of the premier concert draws in the music business today, regularly selling out his concerts in a matter of minutes. His breakthrough hit and signature song "Margaritaville" tops a list of fan favorites that include "Cheeseburger in Paradise," "A Pirate Looks at Forty," "Come Monday" and the chart-topping Alan Jackson country duet "It Must Be Five O'Clock Somewhere." Buffett has stretched his musical talents into a variety of other entertainment and business arenas. He has authored three No. 1 bestselling books, and operates a number of restaurant interests including the Margaritaville Café and Cheeseburger in Paradise chains. Buffett's good-time reputation is matched by his reputation as one of the entertainment industry's most giving artists, personally donating as much as $500,000 to the Hurricane Katrina relief effort and heading up charity concerts for a variety of causes around the world.
Bankie Banx has been making great music for more than 30 years and has worked across the entire spectrum of the entertainment business. He has released 11 successful studio albums and had the chance to work with an array of talented artists including the talented Alana Davis, the legendary Cat Coore and many others. He is extremely proud of his work with the Stingray Music and Arts Education program, which he founded in 2005 on Anguilla.
Anguilla is a pristine and private escape waiting to happen. Wrapped in a beautiful and brilliant turquoise sea, this small island features 33 stunning, powder-soft white sand beaches, warm and friendly people, a wide range of first-class lodging options, activities and entertainment that can provide you with fun long into the day and late into the night and more. In a phrase… it's the recipe for the perfect world-class vacation. To learn more about Anguilla, call the Anguilla Tourist Board at 1-877-4 ANGUILLA or visit www.anguilla-vacation.com.