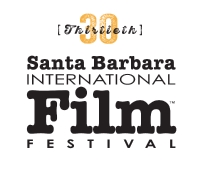 SANTA BARBARA INTERNATIONAL FILM FESTIVAL CELEBRATES 30TH EDITION WITH THE U.S. PREMIERE OF RICHARD RAYMOND'S "DESERT DANCER"
 
COUSTEAU FAMILY SET TO BE HONORED WITH
THE ATTENBOROUGH AWARD FOR EXCELLENCE IN NATURE FILMMAKING 

The Santa Barbara International Film Festival, presented by UGG® Australia, will kick off Opening Night with the U.S. Premiere of Relativity Studios' Desert Dancer at the historic Arlington Theatre on Tuesday, January 27, 2015.   Directed by Richard Raymond and starring Freida Pinto, Reece Ritchie, Nazanin Boniadi, Tom Cullen and Marmama Corlett, Desert Dancer tells the true story of a self-taught dancer pursuing a dream in a suppressed society. 
 
"Raymond has delivered an extremely timely and thought-provoking movie about love, truth and the freedom that comes from following your passions," stated Roger Durling, SBIFF Executive Director.  "What better way to kick off our 30th anniversary!"
 
For the first time in 5 years, the SBIFF will present the Attenborough Award For Excellence in Nature Filmmaking to the Cousteau Family – Jean-Michel and his son and daughter Fabien and Celine -- for their decades-long commitment to educating the public and discovering the mysteries of the ocean.  The award will be presented on Wednesday, January 28, 2015 at the Arlington Theatre.
 
Said Durling, "The name Cousteau is synonymous with ocean exploration and preservation, something the Santa Barbara community is equally passionate about.  Acknowledging them for their dedication to continue their mission through action and education is both an honor and a privilege."
 
Desert Dancer is a powerful and unbelievable true story set in Iran that follows the brave ambition of Afshin Ghaffarian. During the volatile climate of the 2009 presidential election, where many cultural freedoms were threatened, Afshin and some friends (including Elaheh played by Freida Pinto) risk their lives and form an underground dance company.  Through banned online videos, they learn from timeless legends who cross all cultural divides, such as Michael Jackson, Gene Kelly and Rudolf Nureyev.  Afshin and Elaheh also learn much from each other, most importantly how to embrace their passion for dance and for one another.  Richard Raymond directs the film, which was written by Jon Croker, based on the life story of Afshin Ghaffarian.  The film, starring Freida Pinto, Reece Ritchie, Tom Cullen, Nazanin Boniadi and Makram J. Khoury, will be released by Relativity Studios in select cities on March 20, 2015 and expanding on March 27, 2015.  For more information about the movie, like them on Facebook at facebook.com/desertdancerthemovie.
 
Jean-Michel Cousteau, son of ocean explorer Jacques Cousteau, and his children Fabien and Celine have dedicated their lives to protecting and preserving the planet's extensive and endangered marine life. Together they participated in the PBS series, "Ocean Adventures" from 2006 – 2010. The show, inspired by Jacques Cousteau's famous television series "The Undersea World of Jacques Cousteau," provided viewers with a unique look into some of the most astounding marine species and environments on the planet. Individually, they have all continued to fulfill the family legacy.
 
Jean-Michel Cousteau has reached millions of people globally through Ocean Futures Society, a non- profit marine conservation and education organization he founded in Santa Barbara in 1999. The organization serves as a "Voice for the Ocean" by inspiring and educating people to act responsibly for its protection. Having produced over 80 films, and being a syndicated columnist for different news and dive publications, Jean-Michel has used the power of media to spread awareness of the Ocean.  Jean-Michel's most recent film, his first IMAX®, "Secret Ocean 3D," is due to premiere in March 2015.  He has also been involved in ecotourism at different locations around the world, including the Jean-Michel Cousteau Fiji Islands Resort since 1995 and most recently at Petit St. Vincent in the Grenadines.  All his ecotourism projects strive to implement energy conservation, waste management, and water conservation, establish nature reserves, restore local coastal habitats, provide environmental education for the guests and to the local schools, and much more.
 
Fabien Cousteau, uses his experience in the field and applies his knowledge to help clarify that environmental discipline can be the basis for cutting-edge solutions that strike a balance between global environmental problems, and the realities of market economies. Fabien is an active member of multiple cause-driven and charitable organizations.  Fabien is currently working on a feature documentary film and book documenting the adventures of "Mission 31," in which Fabien broke new ground in ocean exploration living 63 feet below the ocean's surface, honoring the 50th anniversary of his grandfather's original underwater living experiment by going deeper, longer and further, while broadcasting each moment live, exposing the world to the adventure, educating the public in a fun and interesting way.
 
Celine Cousteau is the founder and executive director of CauseCentric Productions, a non- profit organization that creates cause-focused multi-media content.  She is a member of the World Economic Forum Council on Oceans, having consulted with and acted as spokesperson for several companies on their conservation efforts.  She strives to reconnect people with the natural world through education and awareness using various art forms such as photography, film and speaking to audiences all over the world. Celine's most recent project is a multimedia engagement campaign, "Tribes on the Edge," which is based on the indigenous tribes of the Vale do Javari reserve in the Brazilian Amazon.  With a documentary at its core, this international campaign includes a variety of supporters, from a world renowned chef to an eco-conscious designer.  They are seeking application for UNESCO Biosphere Reserve status to include the tribal territory of the Vale do Javari.
 
The Santa Barbara International Film Festival, presented by UGG® Australia, will celebrate its 30th Anniversary January 27 – February 7, 2015. Dedicated to discovering and showcasing the best in independent and international cinema, SBIFF will offer 12 days of 200+ films, tributes and symposiums that range from American indie films to world cinema and everything in-between.  With its commitment to cultural diversity and powerful storytelling, SBIFF transforms beautiful downtown Santa Barbara, CA into a rich destination for film lovers, attracting more than 85,000 attendees.  SBIFF brings to the forefront the importance and power of the art of filmmaking and continues its commitment to providing free children's education and community outreach programs through its 10-10-10 Student Filmmaking and Screenwriting Competitions, Mike's Field Trip to the Movies, AppleBox Family Films, 3rd Weekend and educational seminars.  To purchase or for more information, log onto www.sbfilmfestival.org or call 805-963-0023.
__________________________________________________________________
Santa Barbara Symphony Season Opener is the "Perfect Introduction to Classical Music" with Superstar Chopin Pianist Ingrid Fliter 
"Fliter plays with such grace and heartfelt sincerity... if an artist cannot engage your emotions in the oft-recorded, oft-heard music then they might as well go away and breed chickens. Fliter, by whatever magical means, touches the heart."
– Gramophone  
Maestro Nir Kabaretti leads the Santa Barbara Symphony and special guest artist Ingrid Fliter in the powerful introduction to the 2014-2015 Season, designed to reconnect the classics to people who love music. The Season opens with possibly the perfect introduction to classical music, including Rachmaninoff and Chopin – both works that are easily accessible to new audiences. The "Rachmaninoff and Chopin" concerts will be held in The Granada Theatre on Saturday, October 18 at 8 p.m. and Sunday, October 19 at 3 p.m. 
Kabaretti opens with Shostakovich's Festive Overture, followed by guest soloist Ingrid Fliter performing Chopin's Piano Concerto No. 2. Rachmaninoff's hauntingly beautiful Symphony No. 2 completes the evening with themes of hope and redemption.  
"Classical Music has never been more vibrant, energetic and relevant to our lives," said Music Director Nir Kabaretti. "I wanted to start off our season with a fun night out to help Santa Barbarans reconnect with great music." 
What to listen for:
Shostakovich's Festive Overture: The genuinely festive Festive Overture of 1954 was very likely inspired by the death of Shostakovich's tormentor, Joseph Stalin, in 1953. It is seen as a musical celebration of the end of the Stalin era.

Chopin's Piano Concerto No. 2: The second movement of Chopin's Piano Concerto No. 2 has a piano melody that cuts right to the heart. It is perhaps the most perfect musical embodiment of unrequited love in all of Western music.
Rachmaninoff's Symphony No. 2: Rachmaninoff as 1970s pop star? Eric Carmen's 1976 hit song "Never Gonna Fall In Love Again" is based on the third movement (main theme) from Rachmaninoff's Symphony No.2 You'll recognize the melody instantly and enjoy the deeper exploration of the tune. 
Argentinian pianist Ingrid Fliter sprang to international attention when she was awarded the 2006 Gilmore Artist Award, one of only a handful of pianists to have received this honor. The Gilmore Artist Award is presented to an exceptional pianist who, regardless of age or nationality, possesses profound musicianship and charisma and who sustains a career as a major international concert artist. Fliter has established a reputation as one of the pre-eminent interpreters of Chopin.

THE PROGRAM: Rachmaninoff and Chopin
·         Evening: Saturday, October 18, 8:00 pm
·         Matinee: Sunday, October 19, 3:00 pm
·         Nir Kabaretti, Conductor
·         Shostakovich: Festive Overture
·         Chopin: Piano Concerto No. 2
·         Rachmaninoff: Symphony No. 2
·         Ticket prices: $28 to $133, with special rates for seniors, students and groups. Discounted student tickets are available for $10 with valid student ID.
Ticketholders are also invited to "Behind the Music," the popular Pre-Concert Talk hosted by musician and music scholar Ramón Araïza and offering a fresh and fascinating insight into the musical program. These lively, interactive, informal talks, which last for approximately 30 minutes, are open to all ticketholders and are held one hour before each Symphony concert begins.
GUEST ARTIST: Ingrid Fliter, Piano
Ingrid Fliter sprang to international attention when she was awarded the 2006 Gilmore Artist Award, one of only a handful of pianists to have received this honor. The Gilmore Artist Award is presented to an exceptional pianist who, regardless of age or nationality, possesses profound musicianship and charisma and who sustains a career as a major international concert artist.
Born in Buenos Aires, Fliter began her piano studies in Argentina with Elizabeth Westerkamp. In 1992 she moved to Europe where she continued her studies at the Freiburg Musikhochschule with Vitaly Margulis, then in Rome with Carlo Bruno and with Franco Scala and Boris Petrushansky at the Academy "Incontri col Maestro" in Imola. She was a laureate of the Ferruccio Busoni Competition in Italy and was awarded the silver medal at the 2000 Frederic Chopin Competition in Warsaw. Fliter was also selected as a BBC Radio 3 New Generation Artist from 2007-2009, working with several of the BBC orchestras under the auspices of this program. 
Fliter now divides her time between Europe and the USA, where she works with orchestras such as the Cincinnati Symphony Orchestra, Cleveland Orchestra, Los Angeles Philharmonic, Minnesota Orchestra, National Symphony Orchestra, San Francisco Symphony Orchestra, Seattle Symphony Orchestra, St. Louis Symphony Orchestra and Toronto Symphony Orchestra. 
In recital, Fliter has performed at the Amsterdam Concertgebouw, Museé d'Orsay, Tokyo's Suntory Hall, Cologne Philharmonie, Salzburg Festspielhaus, Conservatorio Giuseppe Verdi in Milan, and at London's Wigmore Hall and the Usher Hall in Edinburgh. Recital highlights in North America have included New York's Carnegie Hall, the Metropolitan Museum, in Fort Worth for the Van Cliburn Foundation and in Chicago, San Francisco, Detroit, Vancouver, Montreal and Santa Barbara. Festival highlights include La Roque D'Antheron, Prague Autumn, Valdemossa Chopin Festival, Cheltenham Festival, City of London Festival and the World Pianist Series in Tokyo. She has also appeared at the Mostly Mozart, Grant Park, Aspen and Blossom festivals. 
Fliter has established a reputation as one of the pre-eminent interpreters of Chopin, her two all-Chopin discs on EMI Classics a testament to this. Her recording of the complete Chopin Waltzes received five star reviews and was named the Daily Telegraph's CD of the Week and was chosen as Editor's Choice in both Gramophone and Classic FM Magazine and was described in Gramophone, "Ingrid Fliter sets a new benchmark for the complete waltzes. From beginning to end, this is among the finest Chopin recordings of recent years." (Jeremy Nicholas, Gramophone). 
Fliter recently released on CD her Chopin Piano Concerti recorded with the Scottish Chamber Orchestra and Jun Märkl and will soon release the complete Chopin Preludes, both on Linn Records. Live recordings of Fliter performing works by Beethoven and Chopin at the Amsterdam Concertgebouw as well as in recital at the Miami International Piano Festival are also available on the VAI Audio label.
THE MUSIC:
Dmitri Shostakovich (1906-1975)
Festive Overture, Op. 96 (1954)
Among the grand symphonies, concertos, operas and chamber works that Dmitri Shostakovich produced are also many occasional pieces: film scores, tone poems, jingoistic anthems, brief instrumental compositions. Though most of these works are unfamiliar in the West, one — the Festive Overture — has been a favorite since it was written in the autumn of 1954. Shostakovich composed it specifically for a concert on November 7, 1954 commemorating the 37th anniversary of the Russian Revolution, but its jubilant nature suggests it may also have been conceived as an outpouring of relief at the death of Joseph Stalin one year earlier. Shostakovich was convinced that Stalin was behind the painful censures he had received in 1936 and 1948, and he had determined after the second episode not to issue any substantive works until the dictator was gone. The superb Tenth Symphony, completed within months of Stalin's passing on March 5, 1953, served as a testament of Shostakovich's renewed artistic creativity, and the composer Dmitri Kabalevsky noted that the finale of that work "has much in common with the Festive Overture (including the basic melodic seeds)." One critic suggested that the Overture was "a gay picture of streets and squares packed with a young and happy throng." 
As its title suggests, the Festive Overture is a brilliant affair, full of fanfare and bursting spirits. It begins with a stentorian proclamation from the brass as preface to the racing main theme of the piece. Contrast is provided by a broad melody initiated by the horns, but the breathless celebration of the music continues to the end.
Frédéric Chopin (1810-1849)
Piano Concerto No. 2 in F minor, Op. 21 (1829)
During his student days at the Warsaw Conservatory in the late 1820s, Chopin met a comely young singer named Constantia Gladowska and for the first time in his life, fell in love. In his biography of the composer, Casimir Wierzynski wrote, "She was considered one of the school's best pupils, and also said to be one of the prettiest. Her regular, full face, framed in blond hair, was an epitome of youth, health and vigor, and her beauty was conspicuous in the Conservatory chorus." Chopin followed Constantia to her performances and caught glimpses of her when she appeared at the theater or in church, but he never approached her. His love manifested itself in giddily immature ways. He raved about Constantia's virtues to his friends. He invited one Mrs. Beyer to dinner simply because her given name was the same as that of his beloved. He reported "tingling with pleasure" whenever he saw a handkerchief embroidered with her name. He broke off one of his letters abruptly with the syllable "Con — ," explaining, "No, I cannot complete her name, my hand is too unworthy." After yet another half year of such maudlin goings-on, Chopin finally met — actually talked with — Constantia in April 1830. She was pleasant to him and they became friends, but he was never convinced that she fully returned his love. She took part in his farewell concert in Warsaw on October 11 before he headed west to seek his fame and fortune (he settled in Paris and never returned to Poland), and he kept up a correspondence with her for a while through an intermediary. (He felt it improper to write directly to a young woman without her parents' permission.) Her marriage to a Warsaw merchant in 1832 caused him intense but impermanent grief, which soon evaporated in the glittering social whirl of Paris. The emotional rush of young love Chopin experienced over Constantia played a seminal role in the two piano concertos he wrote in 1829 and 1830, works full of melody and ardent emotion. 
Chopin based his concertos on the Romantic piano style of Hummel, Kalkbrenner, Field and Ries rather than on the weightier abstract forms of Beethoven. The orchestra in these virtuoso works is, truly, accompaniment and it is virtually excluded from the musical argument once the pianist enters. The center of attention is the soloist, and it says much about the quality of Chopin's writing for the piano that his concertos continue to be heard while literally shelves-full of their contemporary creations have not been displayed for nearly two centuries. In the opening movement of the Second Concerto, most of the orchestra's participation occurs in the introduction, in which are presented the main theme (a rather dolorous tune with dotted rhythms played immediately by violins) and the second theme, a brighter strain given by woodwinds led by the oboe. The piano enters and, with the exception of orchestral interludes surrounding the development section and the concluding coda, dominates the remainder of the movement. 
Franz Liszt thought the second movement "of a perfection almost ideal; its expression, now radiant with light, now full of tender pathos." Robert Schumann — writer, publisher, editor as well as composer — mused, "What are ten editorial crowns compared to one such Adagio as that of the Second Concerto!" Composed under the spell of his first love, this movement was a special favorite of Chopin himself. A description of the movement's form — three-part (A–B–A) with wide-ranging harmonic excursions in the center section — is too clinical to convey the moonlit poetry and quiet intensity of this beautiful music. In both its technique and its tender emotionalism, it breathes the rarefied air of Chopin's greatest works.
Chopin's biographer Frederick Niecks noted the finale's "feminine softness and rounded contours, its graceful, gyrating, dance-like motions, its sprightliness and frolicsomeness." The theme was inspired by the mazurka, the Polish national dance that also served Chopin as the basis for more than 50 stylized compositions for solo piano. The movement brims with dazzling virtuosity. Its structure comprises a series of episodes rounded off by the return of the beguiling main theme and a cheerful coda in F major heralded by a call from the solo horn.
Sergei Rachmaninoff (1873-1943)
Symphony No. 2 in E minor, Op. 27 (1906-1907)
Early in 1906, Rachmaninoff decided to sweep away the rapidly accumulating obligations of conducting, concertizing and socializing that cluttered his life in Moscow in order to find some quiet place in which to devote himself to composition. His determination may have been strengthened by the political unrest beginning to rumble under the foundations of the aristocratic Russian political system. The uprising of 1905 was among the first signs of trouble for those of his noble class (his eventual move to the United States was a direct result of the swallowing of his family's estate and resources by the 1917 Revolution), and he probably thought it a good time to start looking for a quiet haven.  
A few years before, Rachmaninoff had been overwhelmed by an inspired performance of Die Meistersinger he heard at the Dresden Opera. The memory of that evening and the aura of dignity and repose exuded by the city had remained with him, and Dresden, at that time in his life, seemed like a good place to be. The atmosphere in Dresden was so conducive to composition that within a few months of his arrival he was working on the Second Symphony, First Piano Sonata, Op. 6 Russian folk songs and symphonic poem The Isle of the Dead. The Second Symphony was unanimously cheered when it was premiered under the composer's direction in St. Petersburg on January 26, 1908.

The majestic scale of the Symphony is established at the outset by a slow, brooding introduction. A smooth transition to a faster tempo signals the arrival of the main theme, an extended and quickened transformation of the basses' opening motive. The expressive second theme enters in the woodwinds. The development deals with the vigorous main theme to such an extent that the beginning of the formal recapitulation is engulfed by its surging sweep. The second movement is the most nimble essay to be found in Rachmaninoff's orchestral works. After two preparatory measures, the horns hurl forth the main theme, which bears more than a passing resemblance to the Dies Irae ("Day of Wrath"), the ancient chant from the Roman Catholic Mass for the Dead that haunted the composer for many years. The vital nature of the music, however, does not support any morbid interpretation. Eventually, the rhythmic bustle is suppressed and finally silenced to make way for the movement's central section, whose skipping lines embody some of Rachmaninoff's best fugal writing. 
The rapturous Adagio is music of heightened passion that resembles nothing so much as an ecstatic operatic love scene. Alternating with the joyous principal melody is an important theme from the first movement, heard prominently in the central portion and the coda of this movement. The finale bursts forth in the whirling dance rhythm of an Italian tarantella. The propulsive urgency subsides to allow another of Rachmaninoff's wonderful, sweeping melodic inspirations to enter. A development of the tarantella motives follows, into which are embroidered thematic reminiscences from each of the three preceding movements. The several elements of the finale are gathered together in the closing pages.
Principal Concert Sponsor for the October 2014 concert is Montecito Bank & Trust, the Concert Sponsor is Westmont College, the Artist Sponsors are Dr. and Mrs. H. Wallace Vandever, and the Selection Sponsors are Barbara Burger and Paul Munch.
Concert Schedules and Ticketing: 2014-2015 Individual Tickets and 2014-2015 Season subscriptions
All Saturday concerts begin at 8 p.m. and all Sunday concerts begin at 3 p.m. with a dynamic pre-concert talk, "Behind the Music" starting one hour before the concert. The Symphony offers options to make it easy for the community to sample one or more concerts or subscribe to the full Season.  Full 7-series and "Flex" 4-series subscriptions are now available for the 2014-15 season. Subscriptions, including seven Saturday concerts are available from $150 to $432 for new subscribers, and subscriptions including seven Sunday concerts from $150 to $360 for new subscribers. For renewing subscribers, Saturday subscription concerts are available from $170 to $549, and Sunday concert subscriptions from $170-459. Single tickets are also available. To purchase subscriptions, call the Symphony office at (805) 898-9386 or order online at www.thesymphony.org.  
About The Santa Barbara Symphony
Celebrating 62 years of great music, the Santa Barbara Symphony Orchestra Association was founded on the belief that a special city deserves a special orchestra. The Symphony has been celebrated for its unique ability to deliver brilliant orchestral concerts while maintaining a strong commitment to education and community engagement. With audiences almost twice the size of any orchestra in the Santa Barbara area, the Santa Barbara Symphony is, according to Mayor Helene Schneider, "A jewel in Santa Barbara's crown." For more information, please go to www.thesymphony.org.
_________________________________________________________________________________
DOMENICO CADISPOTI TO PERFORM AT LOBERO THEATRE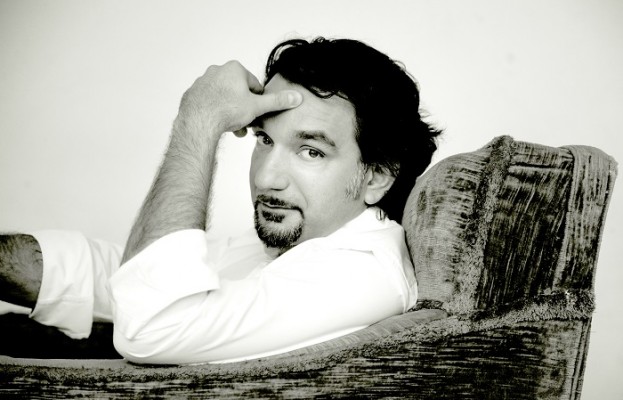 Domenico Cadispoti, a world class international pianist from Rome, Italy. I would like to submit his concerts to the outlet and since, it is the first time for hin in Santa Barbara and LA, I would like to ask your kind support  with a preview or interview.  He is a very popular overseas, not so much yet in California. A press release is attached. 
Domenico Codispoti at only 38 years old, hi is already became one of the most remarkable young pianist of this century. Hailed by international critics as "one of the greatest Italian talents of today" (Prague), "a fully mature virtuoso in the highest meaning of the word" (Reykjavik), "one of the most elegant and musical artists of his generation" (Jaén), "a skilled storyteller, always imaginative and inventive" (Hong Kong). London's Gramophone has recently written: "Domenico Codispoti plays with a warmth and fervor worthy of Cortot himself. 
The international recital activity has brought him to major venues in Europe (London, Paris, Madrid, Prague, Milan, Rome) and the Americas (New York, Washington, Dallas, Salt Lake City, Guadalajara, Guatemala City, Quito, Lima), with performances featured on Italian RAI, Spanish National Radio and Television, Icelandic National Radio, as well as several US networks. 
Domenico performs all over the world and next October he will be performing in Spain in front of the King and then he will fly to California for a few concerts. He will perform at Lobero in Santa Barbara and the Colburn downtown LA.  
I would like to give you one pair of tickets to assist at one of the concerts. Please confirm asap
Sunday, October 12th 2014 - 7p   Lobero Theatre,
 Santa Barbara  Tickets: $45 - $55 - Students $20
Thursday, October 23rd 2014 - 730p  Zipper Hall /Colburn School, downtown Los Angeles  Tickets $55 - 
Students $20
____________________________________________________________________
STEVE MARTIN TO RECEIVE 43RD AFI LIFE ACHIEVEMENT AWARD
America's Highest Honor for a Career in Film to be Presented June 4, 2015
Tribute will Air on TNT in June 2015, and Encore on Turner Classic Movies
LOS ANGELES, CA, October 3, 2014 – Sir Howard Stringer, Chair of the American Film Institute's Board of Trustees, announced today the Board's decision to honor Steve Martin with the 43rd AFI Life Achievement Award, the highest honor for a career in film. The award will be presented to Martin at a gala tribute in Los Angeles, CA on June 4, 2015. The 43rd AFI Life Achievement Award tribute special will return for its third year on TNT when it airs in June 2015, followed by encore presentations on sister network Turner Classic Movies (TCM).
"Steve Martin is an American original," said Stringer. "From a wild and crazy stand-up comic to one who stands tall among the great figures in this American art form, he is a multi-layered creative force bound by neither convention nor caution. His work is defined by him alone, for he is the author – and a national treasure whose work has stuck with us like an arrow in the head. AFI is proud to present him with its 43rd Life Achievement Award."
One of the most diversified performers and acclaimed artists of his generation, Steve Martin is an actor, comedian, author, playwright, screenwriter, producer and musician. Recipient of an Emmy®, four Grammy® Awards, a Kennedy Center Honor and an Honorary Oscar®, Martin first rose to prominence as a stand-up comedian and quickly established himself as a leading man with a body of work defined by his unique creative voice.
Martin began his career writing for THE SMOTHERS BROTHERS COMEDY HOUR – and in 1969, won an Emmy® for his work. Through the 1970s, he appeared on a number of memorable TV shows – including iconic spots on THE TONIGHT SHOW STARRING JOHNNY CARSON and SATURDAY NIGHT LIVE – as well as comedy essays and albums. The big screen beckoned. Martin's first film was a seven-minute short he wrote and starred in, THE ABSENT-MINDED WAITER. The film was nominated for an Academy Award® for Best Short Film, Live Action in 1977. In 1979, he had a break-out role as the sweet and clueless "Navin Johnson" in THE JERK (which Martin also co-wrote). It was a perfect showcase for his distinct comedic sensibilities – earnest, innocent and absurd – and it launched him into the zeitgeist. PENNIES FROM HEAVEN (1981) followed, and he went on to become a bankable big-screen star, with distinct roles in films such as DEAD MEN DON'T WEAR PLAID (1982), THE MAN WITH TWO BRAINS (1983), THREE AMIGOS! (1986), LITTLE SHOP OF HORRORS (1986) and DIRTY ROTTEN SCOUNDRELS (1988) – while also embodying an endearing everyman in ALL OF ME (1984), PLANES, TRAINS AND AUTOMOBILES (1987), ROXANNE (1987) and FATHER OF THE BRIDE parts I and II (1991, 1995). He proved himself more than just a funnyman in bittersweet ensemble works including PARENTHOOD (1989), GRAND CANYON (1991), L.A. STORY (1991) and SHOPGIRL (2005) – a film which he wrote based on his own novella of the same name.
In addition to his beloved film credits and his successful writing career, Martin is also an accomplished musician. Martin recently premiered his new musical BRIGHT STAR, at the Old Globe Theater featuring original music by Martin and songwriter Edie Brickell, inspired by their Grammy® Award-winning collaboration "Love Has Come For You."
About Steve Martin
Steve Martin was born in Waco, Texas but was raised mostly in Southern California. As a teenager, Martin sold guidebooks and performed magic tricks at Disneyland – honing his craft among seasoned performers at the Happiest Place On Earth. He studied philosophy at Long Beach State College but eventually transferred to the theater program at the University of California, Los Angeles – before leaving college altogether to become a comedy writer for THE SMOTHERS BROTHERS COMEDY HOUR, winning an Emmy® Award in 1969.
In the 1970s, Martin performed stand-up comedy in local clubs, wrote for THE SONNY AND CHER COMEDY HOUR and appeared on THE TONIGHT SHOW STARRING JOHNNY CARSON and SATURDAY NIGHT LIVE. In 1979, he brought his offbeat humor to his first starring role in a feature film with THE JERK, which he also co-wrote.
Among Martin's additional credits are DEAD MEN DON'T WEAR PLAID (1982), ALL OF ME (1984), LITTLE SHOP OF HORRORS (1986), ¡THREE AMIGOS! (1986), ROXANNE (1987), DIRTY ROTTEN SCOUNDRELS (1988), L.A. STORY (1991), FATHER OF THE BRIDE (1991), CHEAPER BY THE DOZEN (2003), SHOPGIRL (2005) and THE PINK PANTHER (2006).
He has also released four comedy albums between 1977 and 1981, winning GRAMMY® Awards for "Let's Get Small" and "A Wild and Crazy Guy." He received a gold record for his hit comedy song "King Tut" and recently won another GRAMMY® – Best American Roots Song for "Love Has Come For You," off his nominated album of the same name. An accomplished playwright and essayist, he wrote his first book – "Cruel Shoes" – in 1977.
____________________________________________________________________
MARCH SCHWARTZ DIES AT 97
Goodbye to dear friend of Beverly Hills March Schwartz, founder and publisher of the Beverly Hills Courier until he suffered a stroke twelve years ago.

His life was beyond interesting. At 17, following his high school graduation, he jumped ship to go to China, lived with a missionary family and learned Chinese. He came home and served in the US Army during the war, and was a press secretary to First Lady Eleanor Roosevelt. He had an impressive career in the newspaper business. March was honored as a BH Chamber of Commerce "Man of the Year." He and his 1st wife Wendy built the paper together and had a huge family. He was challenged and in a wheel chair following a severe stroke many years ago. I interviewed him, wrote a few stories for him, and dearly loved his toughness in expecting excellence from his staff. He was a very dear friend of President Ronald Reagan. My prayers to his family and I hope I see him again where ever great old publishers go.
March Schwartz
___________________________________________________________________
CONGRATULATIONS GEORGE & AMAL CLOONEY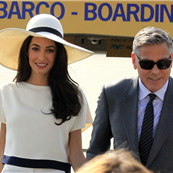 Well, many of us never thought we would live to see this happen, but Venice is a mad scene with admirers, photographers and those who share in the happiness of this fantastic couple. LBN wishes them a lifetime of laughter and joy together.
__________________________________________________________________
Carl F. Bucherer Officially Partners with 'John Wick' Movie Premiere
Friends of the Brand Chad Stahelski and David Leitch
Make their Directing and Producing Debuts
Successful stunt action designers David Leitch and Chad Stahelski, Friends of the Brand of the Swiss watchmaker Carl F. Bucherer, are the filmmakers of the high-voltage, action thriller 'John Wick'. The film is packed with breathtaking stunts, thrilling suspense and an A-list cast starring Keanu Reeves, Willem Dafoe and Daniel Bernhardt. The U.S. premiere was on October 13th in New York.
The two Friends of the Brand of Carl F. Bucherer are fixtures on the Hollywood scene. Their stunt and action design company "87eleven" has set standards for years in the Hollywood action-movie genre with passion, creativity, and innovative thinking. With action-packed stunt sequences and epic fight scenes, they have thrilled audiences in blockbusters including 'Sherlock Holmes', 'The Hunger Games', and 'The Bourne Legacy'
.
Left to Right: David Leitch, Sascha Moeri, Chad Stahelski
New Dimensions in Film
Achieving top performances and consistently overcoming new barriers come naturally to David Leitch and Chad Stahelski. So, it was only logical that these two perfectionists would make the leap from action design to now bring their talents and experience to film direction and production. This passion and expertise is palpable in every single scene of their film. In an emotionally evocative style, they tell the story of John Wick in impeccable fight scenes and compelling images. Wick, played by Keanu Reeves, is a former hitman who comes out of retirement to track down the gangsters that took everything from him, and so begins a relentless, action-packed hunt through the seamy streets of New York. The film hits US theaters on October 24th.
 
Best of Hollywood
'John Wick' shines with a star-studded, A-list cast. Besides Keanu Reeves, who is thoroughly convincing as action hero John Wick, the movie also features strong performances by acting legends Willem Dafoe and Daniel Bernhardt. Like the filmmakers, the Swiss actor and watch aficionado Bernhardt is a brand ambassador for Carl F. Bucherer.
Time for Action
Joining the trio of Hollywood stars in the on-screen action of this intense thriller are the timepieces of Carl F. Bucherer. On his wrist, Keanu Reeves sports a Manero AutoDate with a light dial. Willem Dafoe can be seen against the backdrop of the Big Apple wearing a Manero AutoDate in classic black, and thoroughly in keeping with the spirit of his role's character, Daniel Bernhardt dons a striking Patravi ChronoGrade.
Exclusive Premiere
Carl F. Bucherer was the official partner of the movie premiere in New York on October 13th. A host of Hollywood stars and the cast of the film attended, in addition to filmmakers Chad Stahelski and David Leitch.
---