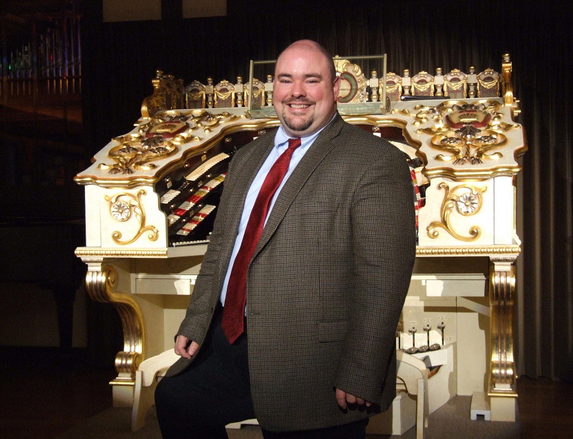 SBTOS CELEBRATES 25th ANNIVERSARY BENEFIT FILM CONCERT
"AFTERNOON WITH BUSTER KEATON"
October 5, 2013
Featuring Organist Scott Foppiano
On October 5, 2013 at 2:00 p.m. the Santa Barbara Theatre Organ Society will celebrate their 25th Anniversary with "An Afternoon with Buster Keaton" showcasing Keaton films, accompanied by organist Scott Foppiano. The day at the Arlington Theatre benefit fundraiser at 1317 State Street will begin at Noon with a continental brunch & Silent Auction on the theatre patio, followed by the 2:00 film concert, and will end with a tour of the historic "Wonder Morton" organ and theatre, lead by Karen Killingsworth, theatre manager. Tickets for the continental brunch, concert & silent film are $25.00; tickets for the concert & silent film only are $15.00. Children under 12 will be admitted free with an attending adult. For tickets call (805) 963-4408 or visit www.arlingtontheatre.com.
Films to be presented during the SBTOS "Afternoon with Buster Keaton" include "Cops" and "Steam Boat Bill, Jr." Buster Keaton, born Joseph Frank "Buster" Keaton was an actor, filmmaker, producer and writer who was best know for his physical comedy and dead pan expression, which earned him the nickname "The Great Stone Face." He was recognized as the seventh-greatest director of all time by Entertainment Weekly, and in 1999 the American Film Institute ranked Keaton the 21st greatest male actor of all time.
"We are pleased that talented organist Scott Foppiano will join us for our 25th Anniversary Celebration "Afternoon with Buster Keaton" to celebrate the original installation of the "Wonder Morton" organ in the Arlington Theatre twenty-five years ago, and to honor all the volunteers and board members who have dedicated their time and energy to preserving the historic organ, as well as provide concerts and educational programs for the enjoyment of our community," said Bruce Murdock, SBTOS president.
Organist Scott Foppiano, a critically acclaimed recitalist, theatre organist and silent film accompanist has played and recorded on numerous great classical and theatre organs in the US, Canada and Europe. Foppiano has been featured at the American Guild of Organists, Organ Historical Society and the American Theatre Organ Society conventions. He performed in Rome Italy at the Vatican, and was named Organist of the Year at the American Theatre Organ Convention in 2007.
SBTOS was formed by a group of community members who are devoted to the history of the theatre organ, and to preserving the glory associated with the golden silent film era and film organ history. For twenty-five years they have presented ongoing concerts and performances featuring renowned organists on the historic "Wonder-Morton" in the Arlington Theatre. SBTOS has also collaborated with the Santa Barbara International Film Festival staff to present special event performance since 2011. For 25th Anniversary information or to make a donation to the organization please visit http://www.sbtos.com.       _______________________________________________________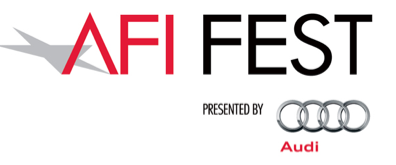 AFI FEST 2013 presented by Audi
Centerpiece Gala Selections Announced:
WORLD PREMIERE OF OUT OF THE FURNACE
NEBRASKA
AND A TRIBUTE TO BRUCE DERN
THE SECRET LIFE OF WALTER MITTY
  The American Film Institute (AFI) announced today additional red carpet Centerpiece Galas at AFI FEST presented by Audi, including the World Premiere of Scott Cooper's OUT OF THE FURNACE; Alexander Payne's NEBRASKA; accompanied by a Tribute to Bruce Dern; and THE SECRET LIFE OF WALTER MITTY, directed by and starring Ben Stiller. Stuart Cornfeld, an AFI Conservatory alumnus and recipient of the Franklin J. Schaffner Alumni Medal at the AFI Life Achievement Award ceremony held last June, is one of the producers of THE SECRET LIFE OF WALTER MITTY. All galas will be presented in the historic TCL Theatre.
As previously announced, the North American Premiere of SAVING MR. BANKS (DIR John Lee Hancock) is the Opening Night Gala and INSIDE LLEWYN DAVIS (DIR Ethan Coen, Joel Coen) is the Closing Night Gala. The Guest Artistic Director is Agnès Varda. The previously announced FOXCATCHER Premiere is no longer part of the AFI FEST program, due to the shift of the film's release date to 2014.
"Our Centerpiece Galas reflect the diverse cinematic experience at AFI FEST, from our smaller independent films to larger studio releases. We are thrilled to have the World Premiere of OUT OF THE FURNACE; to honor the legendary Bruce Dern for his outstanding career and his brilliant performance in NEBRASKA; and to take the audience on a journey with THE SECRET LIFE OF WALTER MITTY," said Jacqueline Lyanga, AFI FEST Festival Director. Commenting on the news that the previously announced Premiere of FOXCATCHER would move to next year, Lyanga added, "AFI will be proud to celebrate FOXCATCHER when Bennett Miller and his talented team are ready to share it with the world."
For the fifth consecutive year, AFI FEST will offer free tickets to all screenings, but only the Patron Packages will provide reserved seating for the festival's announced galas. These and other AFI FEST Passes are on sale now at AFI.com/AFIFEST.
Free individual tickets to AFI FEST screenings and galas will be available to AFI members on Monday, October 28 and Tuesday, October 29 in a 48-hour advance window before they become available to the general public on Wednesday, October 30 and Thursday, October 31. In addition, AFI members at the Two-Star level and above receive a 10% discount on all AFI FEST Patron Packages and Passes. Information about AFI membership is available at AFI.com/membership.
For the 10th year, Audi returns as the festival's presenting sponsor. Additional sponsors include American Airlines, the official airline of AFI; The American Film Market (AFM); AT&T; Coca Cola; The Egyptian Theatre; Hollywood Roosevelt Hotel; National Geographic Channel; Stella Artois and TCL Chinese Theatre, among many others.
Film stills are available for press use only and can be downloaded at: http://afifestpress.AFI.com
About Bruce Dern
Bruce Dern's tremendous career is made up of playing both modern-day heroes and legendary villains. Through decades of critically acclaimed performances, Dern has acquired the reputation of being one of the most talented and prolific actors of his generation.
A celebrated stage actor, Dern was trained by famed director Elia Kazan at The Actor's Studio and made his film debut in Kazan's WILD RIVER (1960). In the 1960s, Dern also found success as a distinguished television actor. He appeared regularly in contemporary Western TV-series as well as THE ALFRED HITCHCOCK HOUR. Hitchcock was such a fan of Dern that he cast him in both MARNIE and FAMILY PLOT (Hitchcock's final film). During the 1960s, Dern went on to work with director Roger Corman and appeared in several of his classic and decade-defining films, including THE WILD ANGELS. He received critical success for films such as THEY SHOOT HORSES, DON'T THEY? and DRIVE, HE SAID and went down in history for his role as Long Hair in THE COWBOYS, in which he became the first man ever to kill John Wayne.
Dern went on to star in such classic films as THE KING OF MARVIN GARDENS with Jack Nicholson and Ellen Burstyn, as well as playing Tom Buchanan in THE GREAT GATSBY. It was his brilliant and powerful performance in Hal Ashby's COMING HOME that earned him an Academy Award® nomination. Other credits include AFTER DARK MY SWEET, BLACK SUNDAY, DJANGO UNCHAINED, THE DRIVER, HARRY TRACY, THE LAUGHING POLICEMAN, MONSTER, ON THE EDGE, POSSE and SILENT RUNNING.
About the American Film Institute
AFI is America's promise to preserve the history of the motion picture, to honor the artists and their work and to educate the next generation of storytellers. AFI programs include the AFI Catalog of Feature Films and AFI Archive, which preserve film heritage for future generations; the AFI Life Achievement Award – the highest honor for a career in film – now in its 42nd year; AFI Awards, honoring the most outstanding motion pictures and television programs of the year; AFI's 100 Years...100 Movies television events and movie reference lists, which have introduced and reintroduced classic American movies to millions of film lovers; year-round and special event exhibition through AFI Fest presented by Audi, AFI Docs presented by Audi and the AFI Silver Theatre and Cultural Center; and educating the next generation of storytellers at the world renowned AFI Conservatory, recognized for the quality of its instructors and speakers and its notable alumni. For more information about AFI, visit AFI.com or connect with AFI at twitter.com/AmericanFilm, facebook.com/AmericanFilmInstitute and youtube.com/AFI.
About AFI FEST presented by Audi
A program of the American Film Institute, AFI FEST presented by Audi is a celebration of global cinema and today's Hollywood – a showcase for the best festival films of the year and an opportunity for master filmmakers and emerging artists to come together with audiences in the movie capital of the world. AFI FEST is the only festival of its stature that is free to the public. The Academy of Motion Picture Arts and Sciences recognizes AFI FEST as a qualifying festival for both Short Film categories for the annual Academy Awards®. This year's edition takes place November 7-14, 2013. Additional information about AFI FEST is available at AFI.com/AFIFEST. Connect with AFI FEST at facebook.com/AFIFEST, twitter.com/AFIFEST and youtube.com/AFIFEST.
About Audi
Audi of America, Inc. and its U.S. dealers offer a full line of German-engineered luxury vehicles. AUDI AG is among the most successful luxury automotive brands globally. Audi was a top-performing luxury brand in Europe during 2012, and broke all-time company sales records in the U.S. Through 2016, AUDI AG will invest about $17 billion on new products and technologies. Visit audiusa.com or audiusanews.com for more information regarding Audi vehicle and business issues.   __________________________________________________________________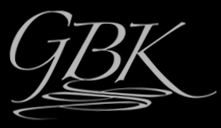 GBK Blended Gifting with Charitable Giving Beautifully at Their Annual Luxury Gift Lounge Honoring the Nominees and
Presenters of the 2013 Emmy® Awards at W Hollywood Hotel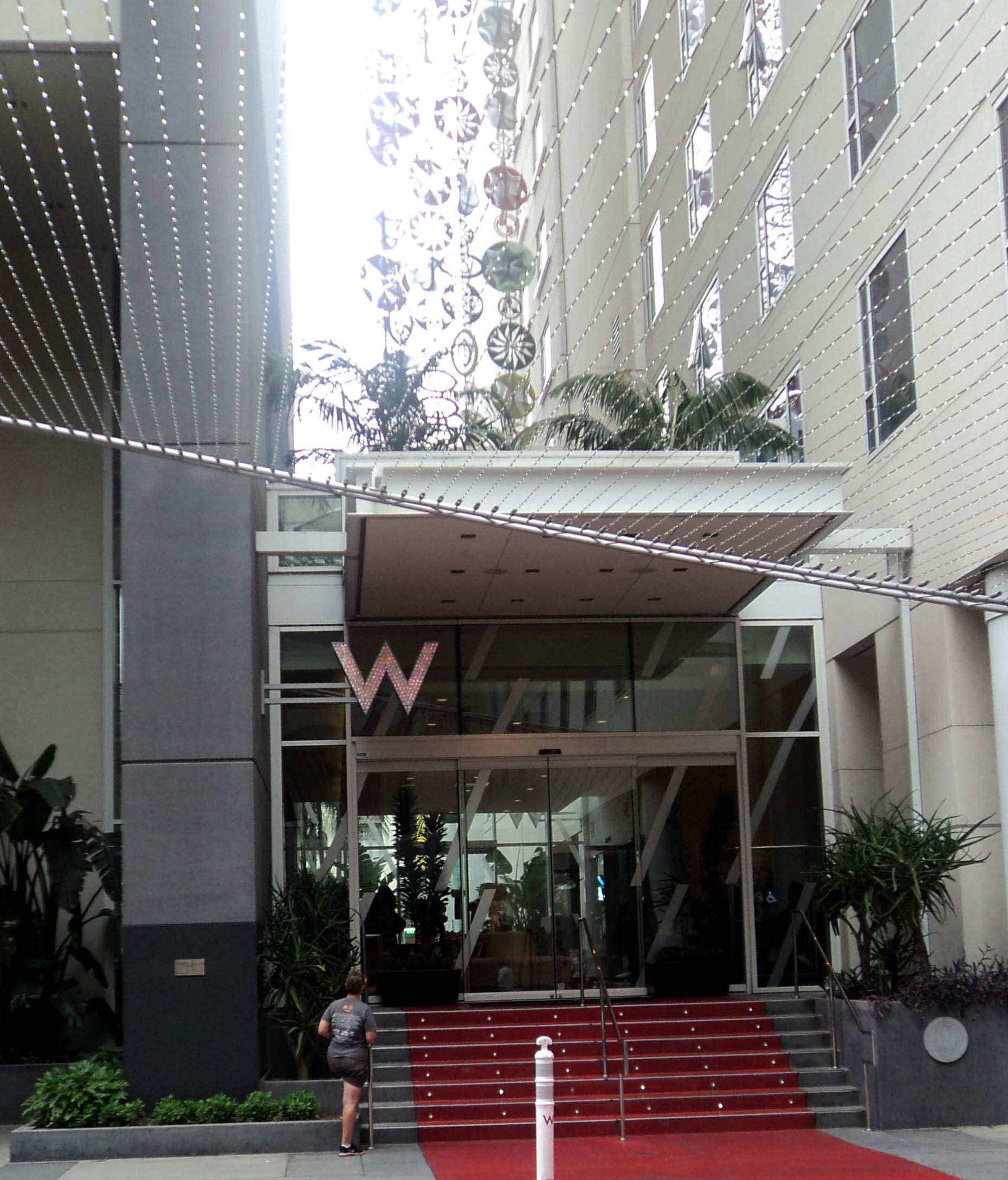 GBK's September 20th & 21st  lounge was attended by celebrities from over 10 nominated shows including Host of the Primetime Emmy® Awards, Neil Patrick Harris, and Nominees Ed O'Neill ("Modern Family"), Harry Hamlin ("Mad Men"), Linda Cardellini ("Mad Men"), Tony Hale ("Veep"), Travis Wall "So You Think You Can Dance", Chris Noth ("The Good Wife"), Lesley Nicol ("Downton Abbey"), Gleb Savchenko ("Dancing With The Stars"), Jackson Pace ("Homeland"), Karina Smirnoff ("Dancing With The Stars"), Lori Greiner ("Shark Tank"), Mary Murphy "So You Think You Can Dance", Matt Walsh ("Veep"), Reid Scott ("Veep"), RJ Mitte ("Breaking Bad"), Sufe Bradshaw ("Veep"), Timothy Simons ("Veep"). Other fantastic guests attended, including Alfre Woodard ("Copper"), Matt LeBlanc "Episodes", Dennis Quaid ("Vegas"), Jason Isaacs ("Case Histories"), Joe Morton ("Scandal"), Regina King ("Southland"), Rumer Willis ("Return to Sender"), Camille Grammer ("Real Housewives of Beverly Hills"), Dania Ramirez ("Devious Maids"), John Benjamin Hickey ("The Big C Hereafter"), Jose Pablo Cantillo ("Walking Dead"), Meghan Ory ("Once Upon A Time"), AJ Buckley ("CSI: NY"), Nico Tortorella ("The Following"), Steven Bauer ("Ray Donavan"), Terry O'Quinn ("Falling Skies"), Willie Garson ("White Collar"), Yvette Nicole Brown ("Community"), and many more!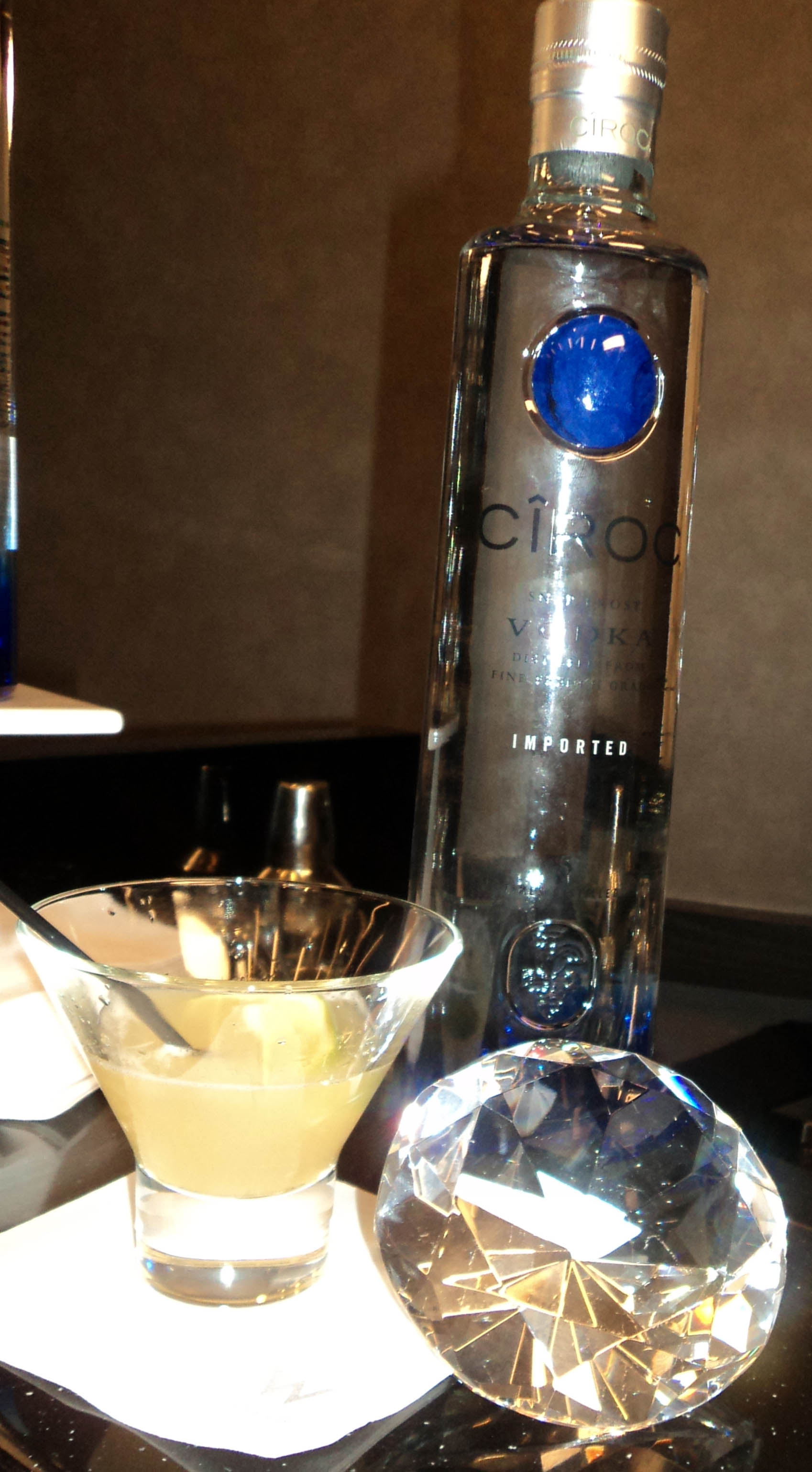 GBK, the luxury lifestyle gift lounge and special events company, honored the 2013 Emmy Award Nominees and Presenters at their annual Gift Lounge which featured a range of great gifts and brands including some great charities: The Creative Coalition, Lambda Legal, GUARDaHEART Foundation and spcaLA. With combined efforts from GBK and the event's Presenting Sponsor, NEW Tidy Cats® LightWeight 24/7 Performance®, a total of $49,000 was raised for charity.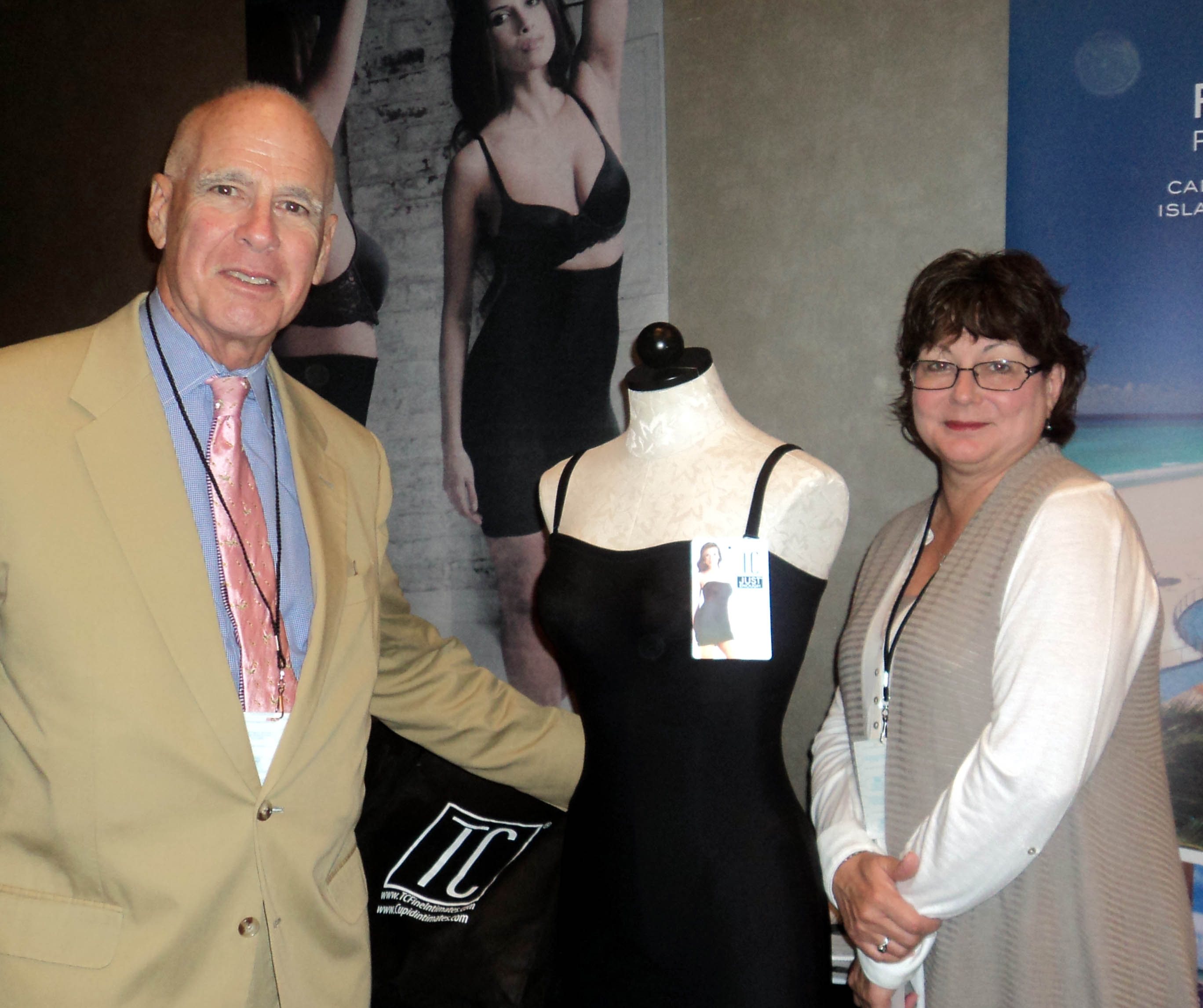 Some of the luxury gifts included jewelry from Helzberg Diamonds who was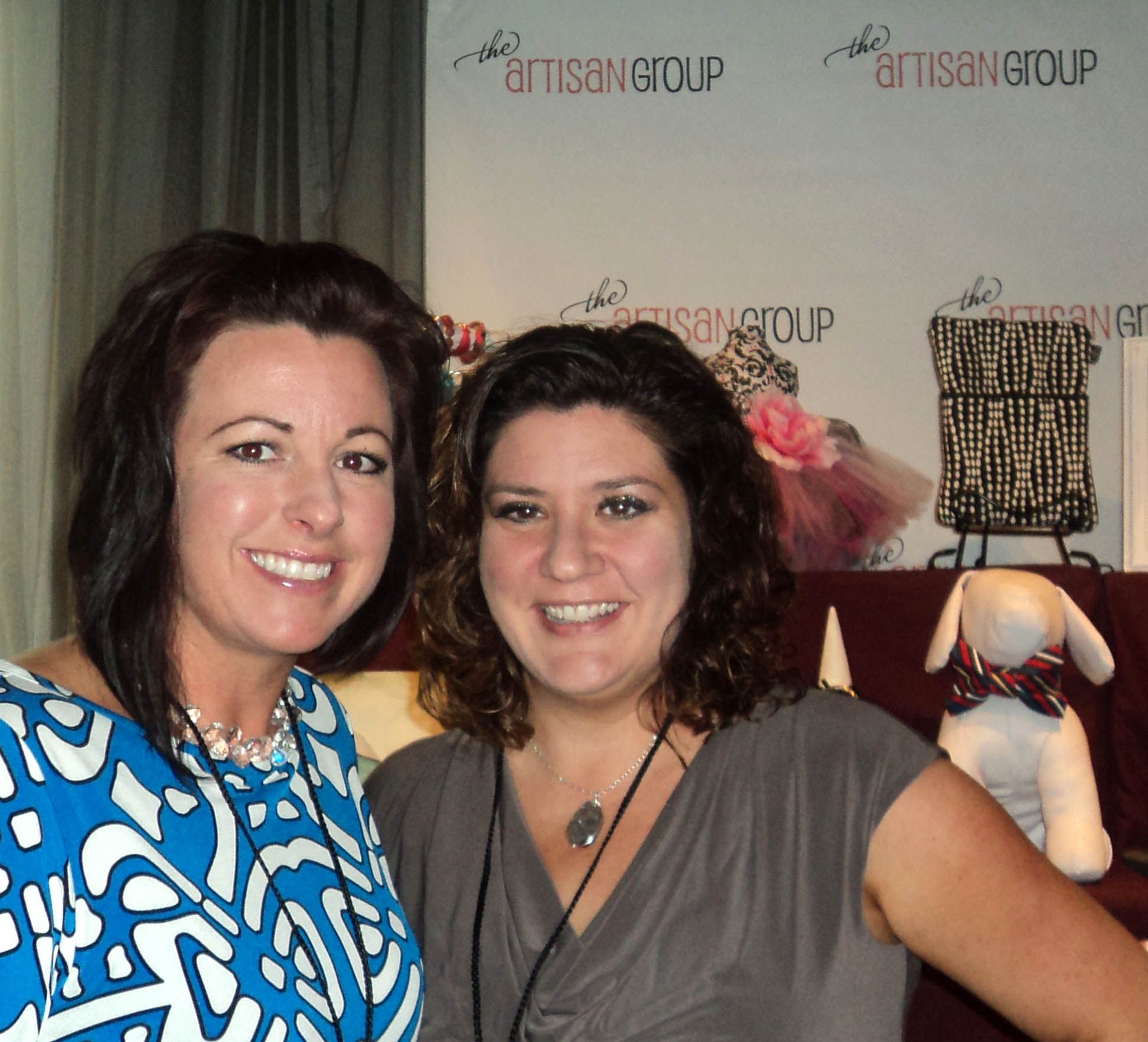 onsite gifting their exclusive INFINITY X INFINITY jewelry collection inspired by ABC Television's primetime hit series "Revenge"; flat irons from Barbar Hair Tools; multifunctional scarves from HEADWARE; nail design from imPRESS Press On Manicure by Broadway Nails; stone and pearl jewelry from Sb Collections; a selection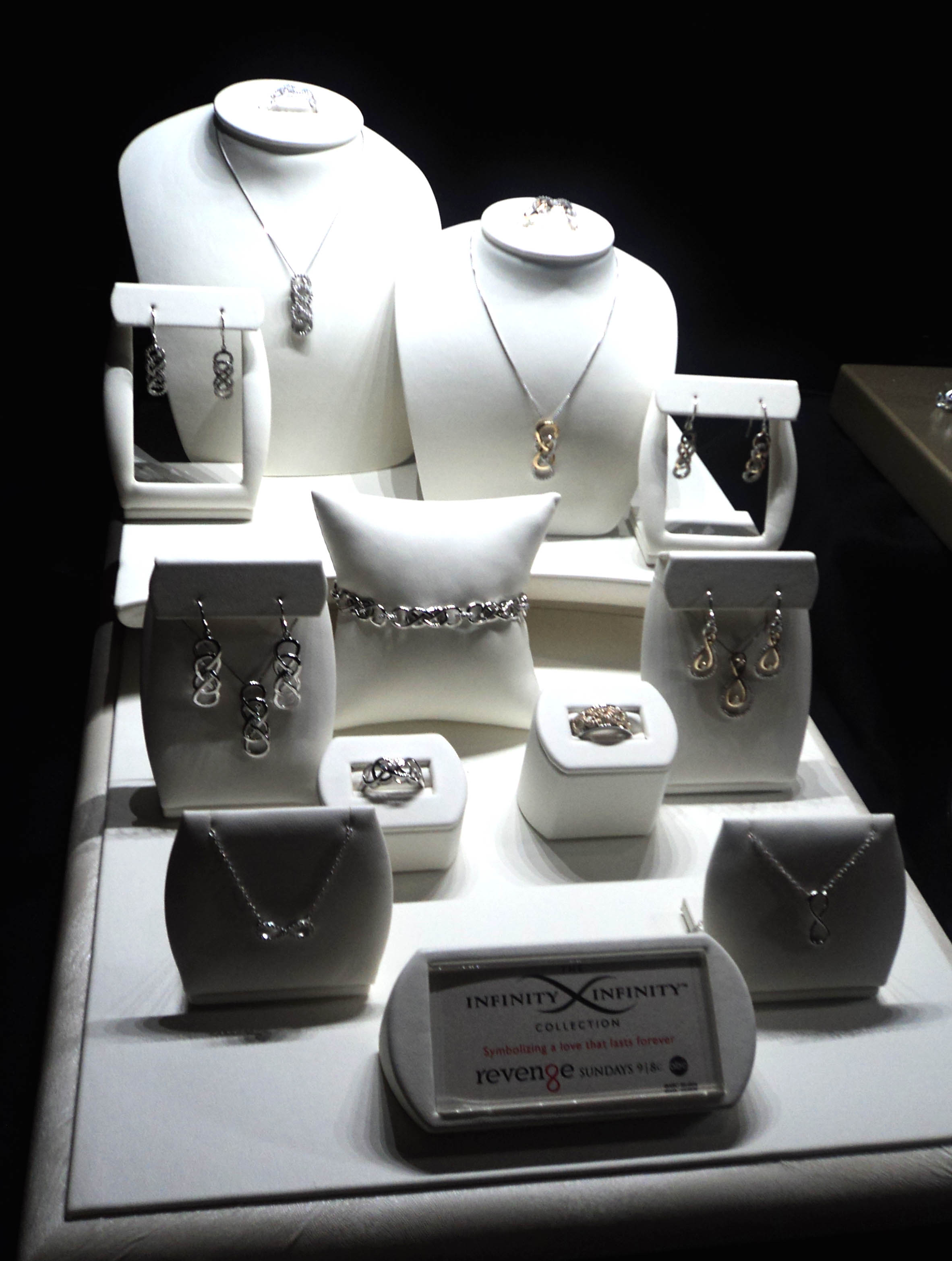 of handcrafted gifts from THE ARTISAN GROUP®; gift certificates for infrared sauna sessions from THE SWEAT SHOP LA; luxurious shapewear by TC Intimates; gift cards and hair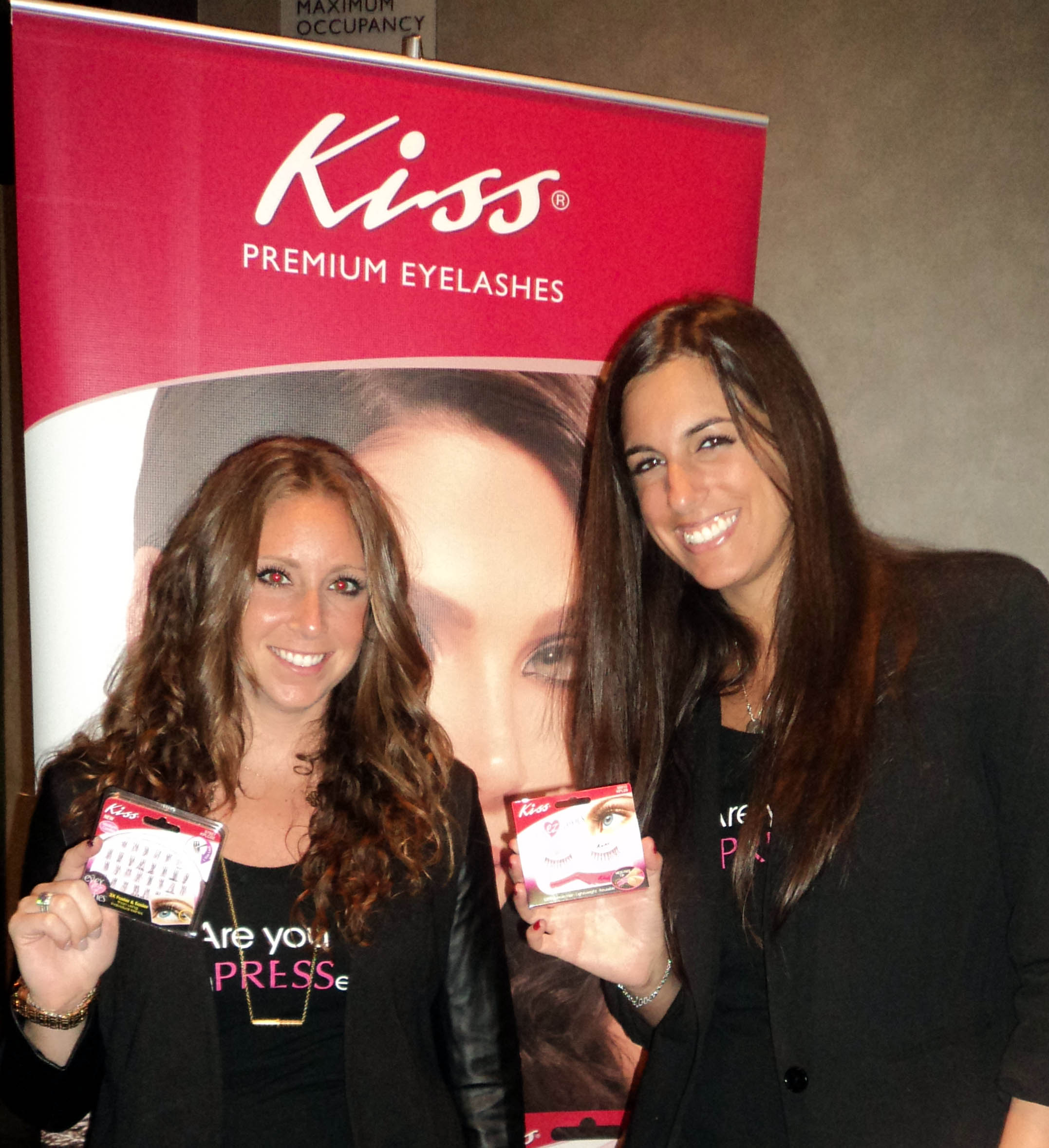 extensions from Pelo Hair, Los Angeles; premium positioning on www.WallOfCare.com and 10 years .ECO trademark artist name licensing from Planet.ECO; online subscriptions for mail-order goody bags for dogs from BarkBox; designer carmel apples from apple-revolution.com; lifetime memberships to daily meal plan and exercise program from No Think Diet; custom hats from Gratitude Couture; and t-shirts from ChildSupport, a cause-driven company all about style with a purpose striving to make a difference in the lives of children living in desperate situations.
Always a great addition to any luxury lounge, the event featured many great destinations including The St. Regis Bora Bora Resort, offering Deluxe Overwater Villas with breakfast and discounts at the Miri Miri Spa by Clarins; The St. Regis Aspen Resort, featuring luxury accommodations and complimentary lift ticket; and Palace Resorts and Caribbean Living, gifting an all-inclusive resort stay at Grand Moon Palace at Palace Resorts.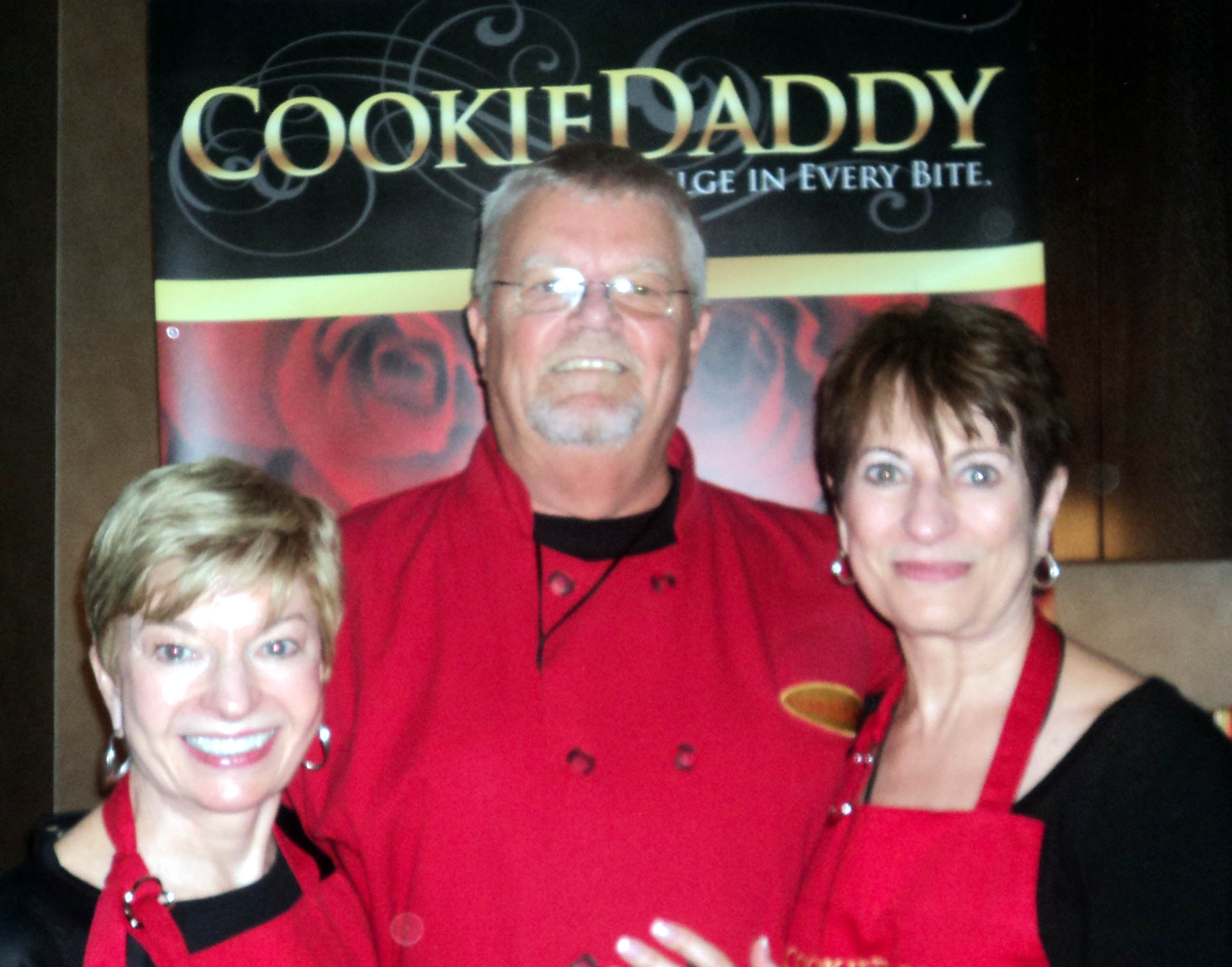 Known for the most delectable and premium selection of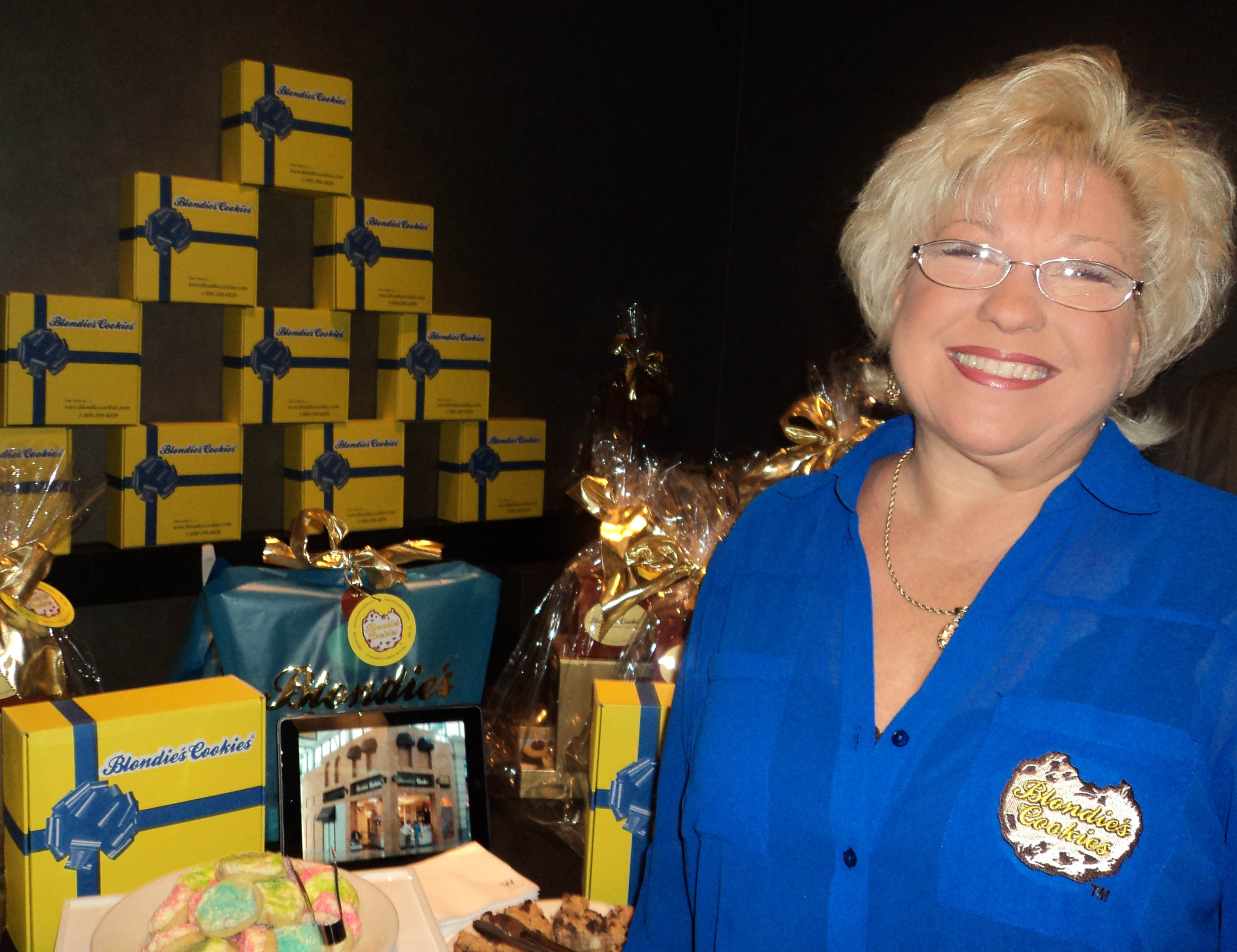 edible sweets and treats, GBK featured a range of gourmet sponsors including Sequin Wines; Prima Dolce Company – Bella's Fruit Compotes; Ike's Love & Sandwiches LLC; Blondie's Cookies; Cocopotamus Chocolate; Oasis Mediterranean Cuisine; Lovely Candy Co.; Cookie Daddy; and Total Wine & More and Truett Hurst, America's largest independent retailer of fine wine, spirits, and beer, on site gifting Square, their sustainably farmed fine wine that doesn't cut corners.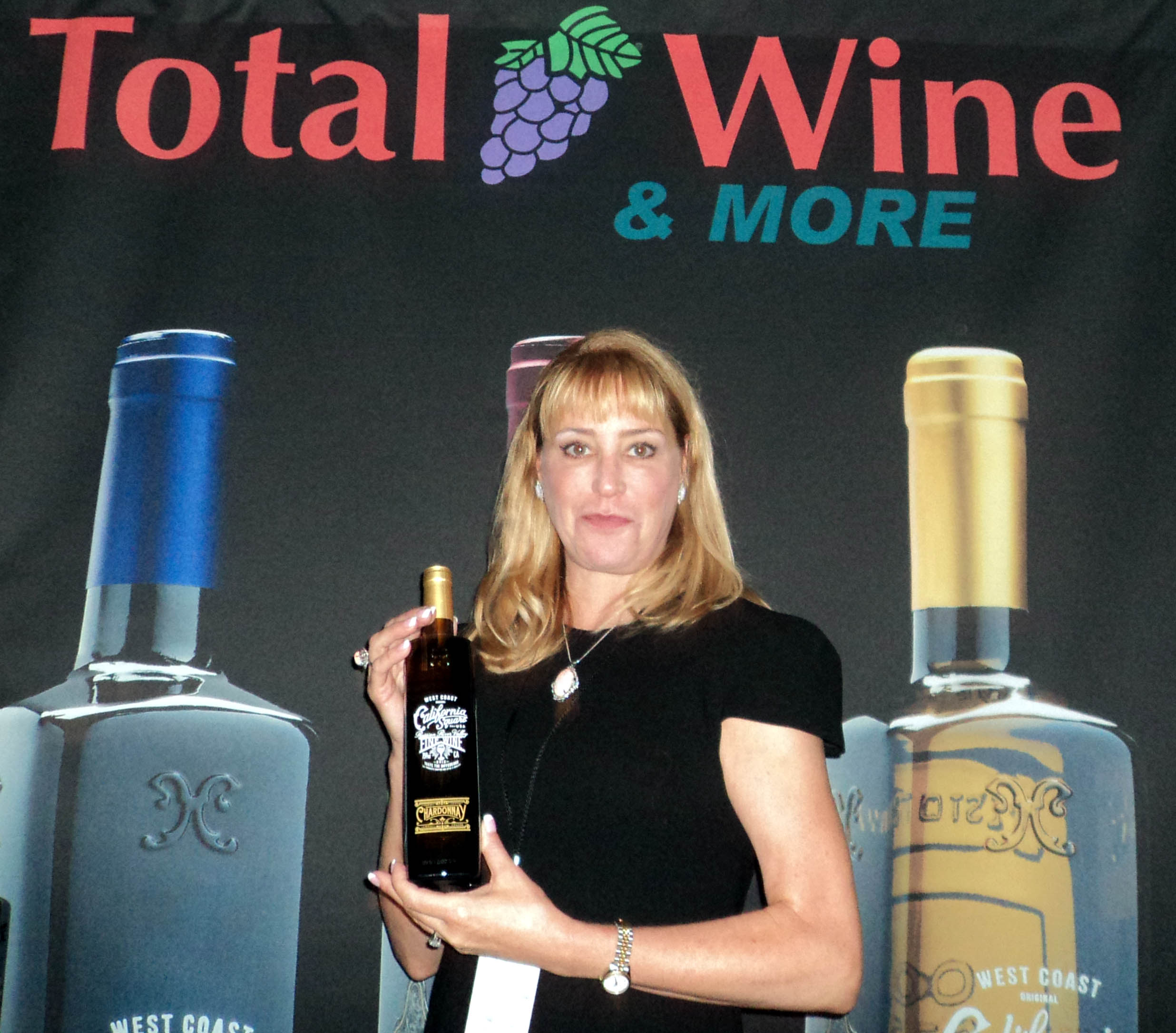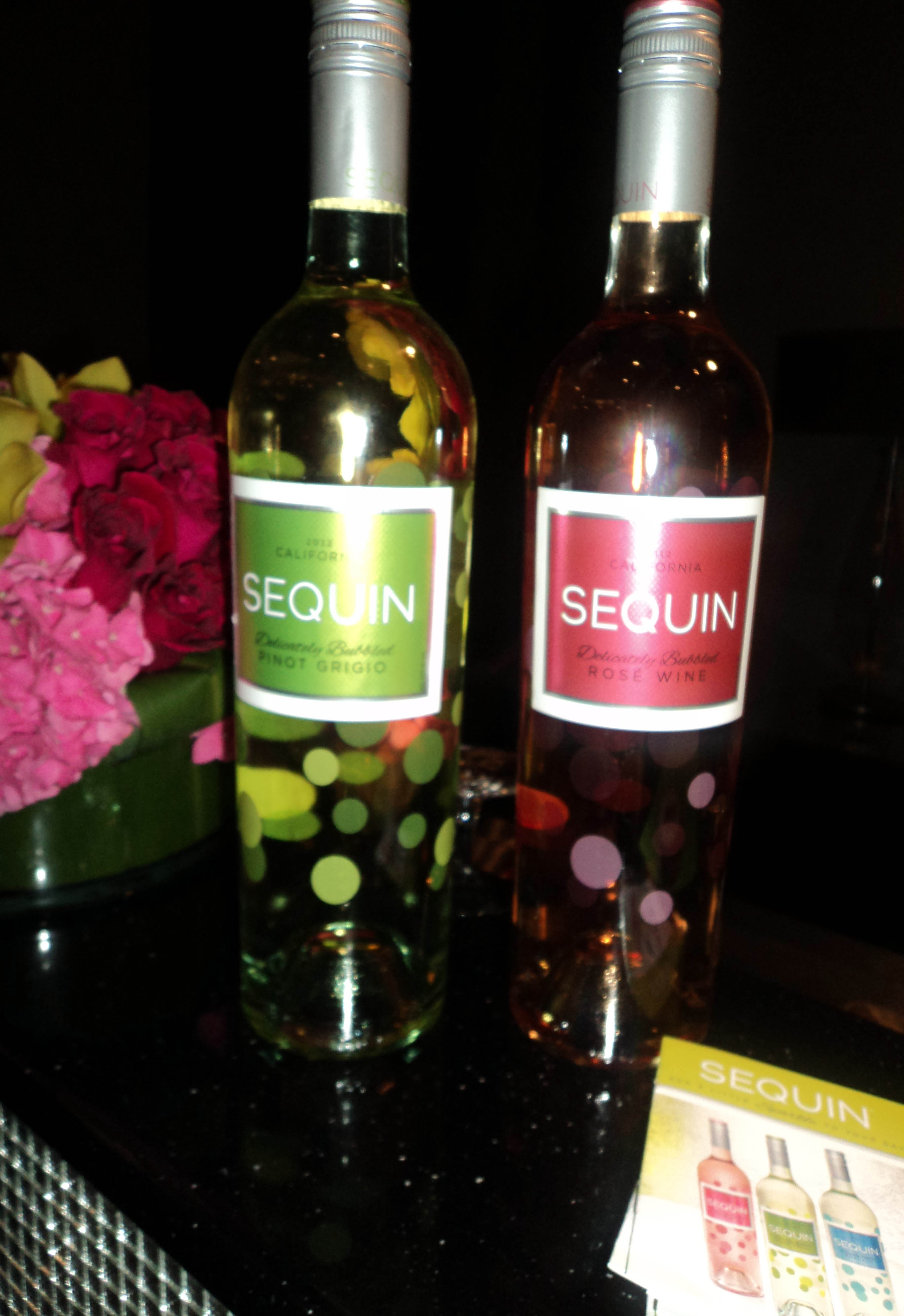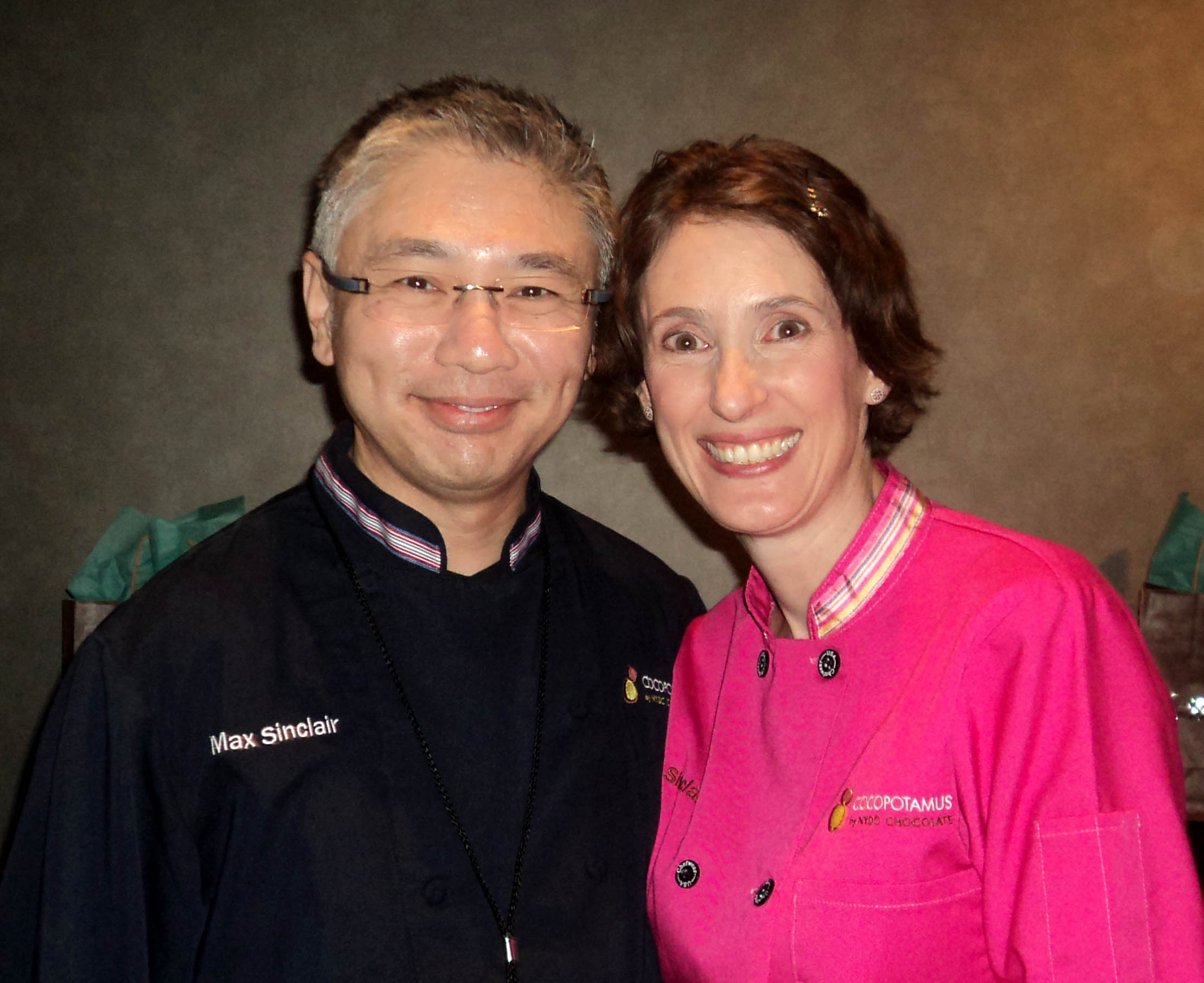 To top off the event, Action Flipbooks was on site helping guests to create their own custom animated video flipbooks to take home. It was truly a fun-filled day of gifting, celebrating and fundraising.
For more information on the event's charitable organizations:
spcaLA – www.spcala.com
Lambda Legal – www.lambdalegal.org
The Creative Coalition - www.TheCreativeCoalition.org
GUARDaHEART – www.guardaheart.org
ABOUT GBK: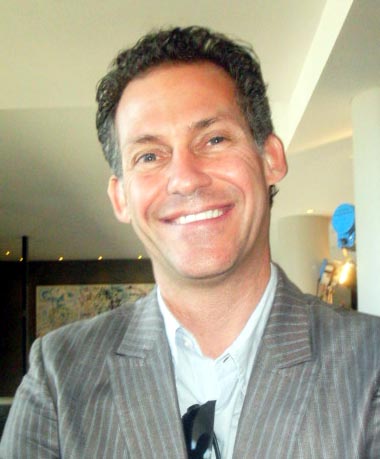 GBK, formerly GBK Productions, is a luxury lifestyle gifting and special events company, specializing in entertainment marketing integration. Formed in 2000 by Gavin Keilly, the company's Founder and CEO, GBK consists of five divisions: GBK Celebrity Gifting, GBK Special Events, GBK Weddings, GBK Charitable Consulting and GBK Marketing/Public Relations.  Widely known in the entertainment industry for bringing that little extra something into the Gifting Lounge environment, GBK offers its clients a full range of marketing services.  For more information on Gavin B. Keilly (CEO), Carla Domen (VP) or GBK, please go to gbkproductions.com.
SANTA BARBARA SYMPHONY TOAST with Complimentary Champagne


Arrive early to your concert this weekend and celebrate the opening of our 2013-2014 season with a glass of complimentary champagne!
Wagner, Percussion, Space
Nir Kabaretti, Conductor

Ted Atkatz, PercussionSaturday, October 12, 8pmSunday, October 13, 3pm
Granada Theatre (
map
)       
Pre-Concert Talk hosted by Ramon Araiza 7pm on Saturday and 2pm on Sunday
Our season opens with Wagner's epic and bracing Tannhauser Overture, followed by Grammy and Pulitzer prize winning Christopher Rouse's witty Percussion Concerto. Watch for guest soloist Ted Atkatz, who has been described by The New York Times as having reached the pinnacle of his profession. Following intermission, Maestro Kabaretti leads the orchestra in Gustav Holst's The Planets, seven movements portraying the astrological traits of the known planets of his time. The Planets, and the entire evening, promise a rousing start to our season of rediscover.
Wagner
: Tannhauser Overture
Christopher Rouse
: "Der Gerettete Alberich" Fantasy for Percussion and Orchestra
Holst
:
The Planets
Thank you to our October sponsors
Principal Concert Sponsor
"Behind the Music" hosted by Ramón Araiza
"Behind the Music" at the Granada Theatre
Saturday evening concerts 7-7:30pm
Sunday matinee concerts 2-2:30pm
Pre-concert lecturer, Ramón Araїza, gives a 30 minute talk about the composers and the music you will hear right before the concert. Come early, it's free! 

Friday, October 11, 3-4pm
Valle Verde Retirement Community
900 Calle de Los Amigos
Theatre room

For more information on

Ramón

's talk schedule, click here.  
---