SANTA BARBARA INTERNATIONAL FILM FESTIVAL NEWS
The Santa Barbara International Film Festival has set Thursday, January 27 through Sunday, February 6, 2011 as the dates for the 26th edition of the festival, it was announced today by SBIFF Executive Director, Roger Durling.

Earlier this year the SBIFF celebrated its Silver Anniversary and thousands of people descended upon the beautiful town of Santa Barbara to toast 25 years of cinematic wonders as well as the bountiful attendance of Oscar nominated actors. So much so that the City of Santa Barbara reports that they saw an increase in hotel tax revenue for the first time in 16 months, further substantiating the tremendous impact the festival has on the American Riviera city!

"We are proud of the work we do, the films we feature, the guests we welcome and getting notice that we also helped boost the economy in our sweet town, all the better" commented SBIFF Executive Director Roger Durling. "Santa Barbara is the place to be!"
In recognition of his contributions to the world of film, the Santa Barbara International Film Festival is honored to present the fifth annual KIRK DOUGLAS AWARD FOR EXCELLENCE IN FILM to the legendary Academy Award-nominated actor/producer Harrison Ford.  The black-tie Gala dinner, which serves as a fundraiser for SBIFF, will take place at The Four Seasons Biltmore in Santa Barbara on Friday, November 19, 2010.  The evening is sponsored by Chopin Vodka.Ford's upcoming film Morning Glory is slated to be released November 12, 2010. Set in the hilarious and dysfunctional world of morning television, Ford plays legendary TV anchor Mike Pomeroy, who is brought on to save a failing news show where he comes into conflict with his co-anchor Colleen Peck (Diane Keaton). Ford will also star alongside Daniel Craig in the upcoming film Cowboys and Aliens, directed by Jon Favreau.The Santa Barbara International Film Festival is dedicated to the art of filmmaking, which seeks out and consequently offers a broad array of international and independent films, with a commitment to diversity. SBIFF, which attracts more than 70,000 visitors each year, endeavors to enrich the community both culturally and economically by presenting eleven days of films, tributes and symposiums, raising consciousness of film as an art form. SBIFF presents quality American and world independent films, Latin American and Asian sidebars as well as documentary cinema within the beautiful setting of downtown Santa Barbara, a premier tourist destination. SBIFF continues it commitment to education through its 10-10-10 Student Filmmaking and Screenwriting Competitions, Field Trip to the Movies and educational seminars. For more information, log onto www.sbfilmfestival.org.
"I'm delighted to give this award to Harrison Ford," commented Kirk Douglas.  "It's always a pleasure to honor these young actors who do so well."
Ford's impressive body of work contains 43 feature films, 12 of which have each grossed over $100 million, as well as an Academy Award nomination for Best Actor.
Throughout his career, Ford has captivated audiences with each performance, becoming one of the most influential and widely celebrated actors in the history of Hollywood.  He has consistently given diverse and compelling performances, mastering the challenges of both comedy and drama: sometimes within the span of a single scene. His ability to bring the audience along with him to the outer reaches of the universe with expert guidance has garnered him loyalty among his audience as well as his peers.
Ford first turned heads playing Bob Falfa in George Lucas', American Graffiti (1973).  A few years later Lucas cast him as the cocky rebel starship pilot Han Solo in Star Wars.  The film shattered all box office records and made Ford a household name.  After starring in a few more films such as Hanover Street(1978) and The Frisco Kid (1979), as well as a cameo in Apocalypse Now (1979),he donned the famous fedora as Indiana Jones in Steven Spielberg's Raiders of the Lost Ark (1981). 
Between the Star Wars sequels, The Empire Strikes Back (1980) and Return of the Jedi (1983), and the Raiders sequels Indiana Jones and the Temple of Doom (1984), Indiana Jones and the Last Crusade (1989), andIndiana Jones and the Kingdom of the Crystal Skull (2008), Ford took on many other roles which enabled him to demonstrate immense range as an actor. He delivered a gritty performance as a cop in the nihilistic future LA in Blade Runner (1982); he received an Academy Award nomination for his role as a cop on the lam hiding out in Amish country in Witness (1985); he portrayed an eccentric idealistic inventor in The Mosquito Coast (1986); he portrayed a Hitchcock protagonist in Frantic (1988) before showing his flair for romantic comedy in Mike Nichols' Working Girl (1988).   He portrayed a lawyer accused of murder in Presumed Innocent (1990); a doctor wrongly convicted of murder in Andy Jones' The Fugitive (1993); he was President in Air Force One (1997), a NY City cop in The Devil's Own (1997) and, of course, brought Tom Clancy's novel character Jack Ryan to the silver screen in, Patriot Games (1992) and Clear and Present Danger (1994).
______________________________________________________________________
FIVE-TIME EMMY
®
AWARD WINNER DORIS ROBERTS
'DEBBIE MACOMBER'S CALL ME MRS. MIRACLE,'
A HALLMARK CHANNE NOVEMBER 27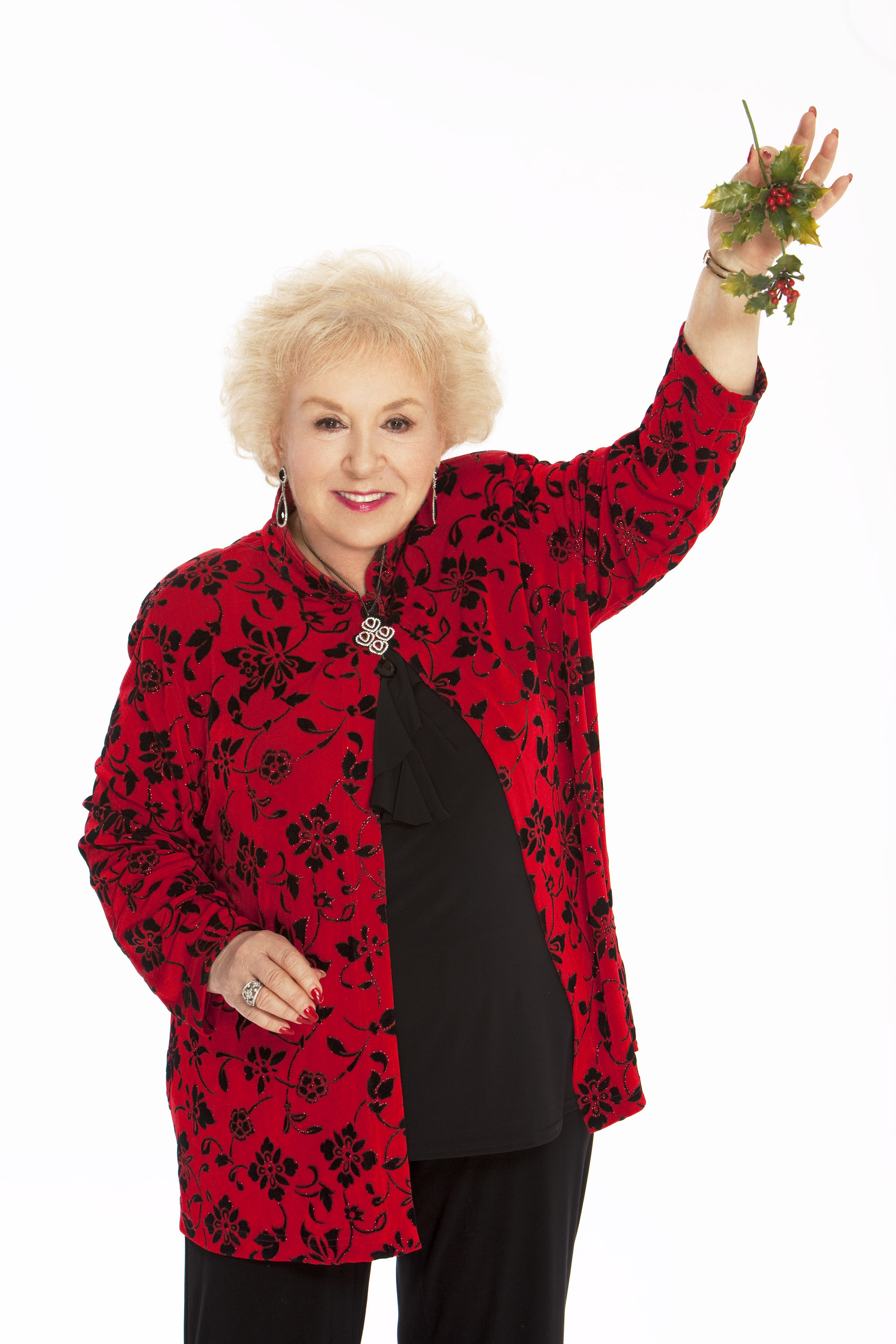 BASED ON THE BOOK 'CALL ME MRS. MIRACLE'
Hallmark Channel, the biggest holiday
destination in television, presents five-time Emmy® Award winner Doris
Roberts
in the World Premiere of "Debbie Macomber's Call Me Mrs. Miracle,"
a Hallmark Channel Original Movie, Saturday, November 27 (8p.m. ET/PT; 7C).
___________________________________________________________

_________________________________________________________________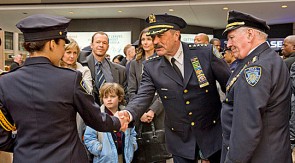 ___________________________________________________________________

                      ACTOR JOAQUIN PHEONIX WANTED OUT
Actor Joaquin Phoenix knew he and his pal Casey Affleck were taking on a big project when they decided to make the mockumentary "I'm Still Here," but Phoenix admitted to "Extra's" Jerry Penacoli that he thought it got a little out of control.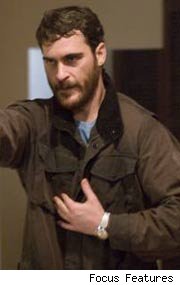 "At some point, it became such a public spectacle," the actor said. "To be frank, we were kind of hostage to the process. There were times, honestly, where I wanted out. Even on a conventional film, I'm done after four months. But this went on and on."
Penacoli laughed with Phoenix about the moment when he and Affleck came up to him to say Phoenix was retiring from acting to pursue a music career.
The Oscar-nominated actor remembered, "Is this, like, the moment? Shall I announce my retirement right now? And [Casey] said yes. It wasn't planned. I didn't know that I was going to be talking to you. I had my head down and just walked right up and there you were."
As for Phoenix's bizarre 2009 appearance on "Late Night with David Letterman," the actor always knew once it was over, "Letterman" was the first place he'd go to talk about it. "I just wanted him to know it wasn't our intention to make him look bad in any way," Phoenix explained. "I wasn't on the show to make a fool of him. In this film, I think the only person who comes off as a real jerk is me."
And why did Phoenix go to all this trouble? "I wanted to make a movie with my friends and make one in a different way. I wanted to have a different experience, and I'm really happy to have done that."
---