SANTA BARBARA INTERNATIONAL FILM FESTIVAL
UNVEILS SILVER ANNIVERSARY PROGRAM
FLANKED BY TWO WORLD PREMIERES, 25TH FEST OPENS WITH DEREK MAGYAR'S "FLYING LESSONS" AND CLOSES WITH GEORGE GALLO'S "MIDDLE MEN"
"YOUNG VICTORIA'S" EMILY BLUNT ADDED TO
CHOPIN VIRTUOSO AWARD RECIPIENTS
             "THE COVE" FILMMAKERS TO RECEIVE DAVID ATTENBOROUGH AWARD
SBIFF CELEBRATES ONE OF THEIR OWN WITH JEFF BRIDGES DAY
"FOCUS ON QUEBEC" SIDEBAR HIGHLIGHTED
Celebrating its Silver Anniversary, The Santa Barbara International Film Festival (SBIFF) presents its stellar line-up for 2010.  The 25th edition features 196 films including 18 World Premieres, 28 U.S. Premieres and a vast selection of films representing 45 countries.  SBIFF is proud to welcome immensely talented filmmakers and honorees as we look back at 25 years of cinematic history and has assembled exceptional and evocative movies to entertain the expansive SBIFF audience.  The Festival, whose motto this year is '11 Amazing Days, 10 Starry Nights,' begins Thursday, February 4 and continues through Sunday, February 14, 2010.
"Our 25th Anniversary is a joyous landmark," comments SBIFF Director Roger Durling, "and that spirit is reflected in our program and in all the details that have gone into putting it
together.  Here's to 25 more years."
SBIFF 2010 will kick off at the historic Arlington Theatre with the World Premiere of "Flying Lessons" directed by Derek Magyar in his directorial debut and starring Christine Lahti, Maggie Grace, Jonathan Tucker, Cary Elwes, Joanna Cassidy and Hal Holbrook.  Flying Lessons is the intimate story of a 25-year-old woman (Grace) forced to abandon her self-destructive and empty life in L.A. to return to her home town and estranged mother (Lahti).  There she is forced to face the relationships she left behind and the memories that go with them - and the while befriending an elderly man (Holbrook) who teaches her the value of the present which allows her to come to terms with her past.  Following the Opening Night screening the festivities will continue with a partyat Paseo Nuevo in downtown Santa Barbara.  Opening night Film and Gala is sponsored by UGG Australia, Studio 7 and Coca-Cola.
Closing Night will feature the World Premiere of "Middle Men," directed by George Gallo and starring Giovanni Ribisi, Luke Wilson, James Caan, Kelsey Grammar and Kevin Pollack.  The film chronicles Jack Harris, one of the pioneers of internet commerce, as he wrestles with his morals and struggles not to drown in a sea of conmen, mobsters, drug addicts, and pornstars.  Director and cast will be in attendance. Closing Night festivities take place at the historic Arlington Theatre and are sponsored by SB Independent and EOS Lounge.
SBIFF has selected Emily Blunt to also receive the Chopin Virtuoso Award on Sunday, February 7, joining fellowrecipients Carey Mulligan, Saoirse Ronan, Gabourey Sidibe and Michael Stuhlbarg.  Since her breakout role as the sarcastic assistant 'Emily' in The Devil Wears Prada, Blunt has appeared in such films as The Jane Austen Club, Charlie Wilson's War and Sunshine Cleaning.  But it is her role in the historical bio-pic The Young Victoria that has lifted Blunt's career to new heights, delivering a radiant performance as the feisty, good-hearted Queen Victoria and for the surprising recreations of life and ritual at the English court. 
PLEASE NOTE:  Due to unforeseen scheduling conflicts for two of our honorees, Stanley Tucci and Gabourey Sidibe, SBIFF will present a special screening of The Lovely Bones on Saturday, February 6 at 1:30 pm, following by a conversation and presentation of the Cinema Vanguard Award.  In addition, Gabourey Sidibe will receive her Chopin Virtuoso Award on Friday, February 12, during the Cinema Vanguard Award Tribute.
SBIFF will present the David Attenborough Award for Excellence in Nature Filmmakingto the filmmakers for "The Cove."  Using state-of-the-art equipment, a group of activists, led by renowned dolphin trainer Ric O'Barry, infiltrate a cove near Taijii, Japan to expose both a shocking instance of animal abuse and a serious threat to human health.  Following a screening of the film, acclaimed nature filmmaker Mike DeGruy will moderate a conversation with the film's director Louie Psihoyos and Ric O'Barry and present the award.  The evening will take place at the Lobero Theatre on Wednesday, February 10.
Santa Barbara celebrates one of their own with Jeff Bridges Day.   Sunday, February 14, will start early with screenings of Bridges' Oscar-nominated films:  The Last Picture Show, Thunderbolt and Lightfoot, Starman and The Contender.  Bridges will then appear for a Conversation, followed by a screening of his critically-acclaimed Crazy Heart.
Each year, SBIFF will highlight a special sidebar:  Focus on Quebec.  Quebec is a province in east-central Canada. It is the only Canadian province with a predominantly French-speaking identity and is Canada's largest province by area. This film section will give you a unique look into their rich culture.  And we will be fortunate to have a mini 'invasion' of its filmmakers visiting us throughout the Festival.
SBIFF has become an important showcase for Academy-Award® frontrunners, many of whom have gone on to win the Oscar.   The 25th Santa Barbara International Film Festival proudly celebrates some of the year's finest work in film.  The complete list of 2010 Honorees (in date order) is as follows: 
Sandra Bullock will receive The American Riviera Award, Presented by Chopin, moderated by long-time friend of the fest, Pete Hammond on Friday, February 5 at the Arlington Theatre.
James Cameron will receive the esteemed Lucky Brand™ Modern Master Award, moderated by film historian Leonard Maltin on Saturday, February 6 at the Arlington Theatre.
Chopin Virtuosos 2010 Awardswill be presented to Carey Mulligan (An Education), Gabourey Sidibe (Precious), Saoirse Ronan (The Lovely Bones), Michael Stuhlbarg (A Serious Man), and Emily Blunt (Young Victoria),in recognition of the year's emerging film artists.  The evening will be moderated by Entertainment Weekly Sr. Editor, Sean Smith on Sunday, February 7 at the Lobero Theatre.
Outstanding Director of the Year Kathryn Bigelow.  Following a retrospective of her films throughout the day, a Conversation will take place Monday, February 8, at the Lobero Theatre. 
David Attenborough Award for Excellence in Nature Filmmaking will be awarded to "The Cove" moderated by Mike DeGruy on Wednesday, February 10 at the Lobero Theatre.
Julianne Moore will receive the Montecito Award, moderated by Pete Hammond on Thursday, February 11 at the Arlington Theatre.  Sponsored by Santa Barbara Wine Company.
Cinema Vanguard Awards will be presented to Vera Farmiga (Up In The Air), Peter Sarsgaard (An Education), Stanley Tucci (The Lovely Bones) and Christoph Waltz (Inglourious Basterds) in recognition of artists who have forged their own path by taking artistic risks.  The evening will be moderated by SBIFF Executive Director Roger Durlingon Friday, February 12 at the Lobero Theatre. 
Colin Firth will receive the Outstanding Performer of the Year Award, sponsored by Stella Artois and Classic Party Rentals and moderated by Roger Durling, on Saturday, February 13 at the Arlington Theatre.
Continuing the annual tradition of highlighting a Guest Director, SBIFF has selected Kathryn Bigelowas the Outstanding Director of the Year.  A director not afraid to push the envelope in the cinematic world, Kathryn Bigelow has the eye for the picture she wants to present and then does so, with an expertise that is both gracious and bold.  On Monday, February 8, the Festival will begin the day with a retrospective of Bigelow's films:  Near Dark, Point Break and Strange Days, after which will be a Conversation, followed by a special screening of "The Hurt Locker."
 THE PANELS
 The SBIFF has become renowned for creating smart, insightful and informative panels that feature a veritable who's who in the world of filmmaking, including many Oscar contenders. 
 The series kicks off at 11:00 a.m. on Saturday, February 6, is the ever-popular "It Starts With the Script," screenwriters panel moderated by IndieWire's Anne Thompson.   The panel takes place at the Lobero Theatre and is sponsored by Pacifica Graduate Institute.
 Sunday, February 7, at 11:00 a.m., also at the Lobero Theatre, "Directors on Directing" moderated by Peter Bart, Editorial Director of Variety.  The panel takes place at the Lobero Theater and is sponsored by Variety.
 The insights continue during the Fest's second weekend starting off with the "Movers & Shakers" panel on Saturday, February 13 at 11 a.m., bringing together top producers to discuss their craft, moderated by Los Angeles Times columnist Patrick Goldstein. 
 And at 2:00 pm, the next panel is composed of some of the most creative women working in film today entitled "Creative Forces: Women in the Biz," moderated by Madelyn Hammond, President, Madelyn Hammond & Assoc., and Former Chief Marketing Officer for Variety.  The panel takes place at the Lobero Theatre and is sponsored by Nestle Cranberry Raisinets and Sandy Stahl Sotheby's International Realty.
 Panelists will be announced soon.
 LOCAL OFFERINGS
The SBIFF takes its commitment to the young people of our community to heart and with enthusiasm.  Artful cinema can educate as well as entertain.  Following are just a few of the programs the Festival will offer:
10-10-10 Student Screenwriting Competition and Filmmaking Competition - The Screenwriting Competition, sponsored by Business First Bank and Final Draft, is comprised of 10 students who were selected out of 28 submissions fromSanta Barbara area high school and college students who submitted a 10-page sample of their best fiction writing - screenplay, stage play, or short story - to their school's representative.  The five best script samples were chosen from the high school level and five from the college level.   The finalists are then assigned a storyline and an industry professional to mentor them during the writing of their screenplay.  Finalists will meet with their mentor throughout the process, submitting their final draft in January 2010.   On Tuesday, February 2, at 2pm at the Canary Hotel will be the 10-10-10 Press Conference where Screenplays will be assigned to selected filmmakers.
The 10 student screenplays are matched with a category-appropriate Filmmaking finalist from the 10-10-10 Student Filmmaking Competition, which consists of 10 students selected from 57 submissions.  They will then produce a 10-minute film during the 10 days of the 25th Santa Barbara International Film Festival.  On Sunday, February 14 at 1 pm at the Lobero Theatre, all ten completed films will be screened and the winners will be announced.  The winning films will then be screened prior to the Closing Night film.
APPLEBOX - A FREE Family Festival for Children - The SBIFF will produce AppleBox, a family film section for children during the mornings of the two weekends that bookend the festival - Saturday, February 6 and Sunday, February 7 and on Saturday, February 13 and Sunday, February 14.  Children's films include shorts programs and is headlined by the US Premiere feature Carlitos and the Chance of a Lifetime (Carlitos y el campo de los sueños), about a young orphan who dreams of being a professional soccer player.  Screenings will enable children to see wonderful movies that are not easily accessible, in a festive, entertaining and supportive environment-which shows that SBIFF is not only about the glitz and the glam, but it's also about the fam!  Apple Box is sponsored by Nordstrom, Cold Stone Creamery, with Special Support provided by the Academy of Motion Picture Arts & Sciences.
Field Trip to the Movies- SBIFF provides a fascinating and thought-provoking film, study guides, and transportation to "Field Trip to the Movies" as part of our Reel Nature series for 3,000 5th and 6th graders in Santa Barbara County.  This educational program, which is scheduled for Monday, February 8, at 9am and 11am, includes an opportunity for students to explore intriguing facts and new research about the natural world as they view a film, engage in discussion, and participate in an interactive film-creating experience with industry professionals and is hosted by acclaimed nature filmmaker Mike DeGruy.  This yearSBIFF has the pleasure of presenting James Cameron's Aliens of the Deep.  The students will take a once-in-a-lifetime journey with Academy Award®-winning director James Cameron and make contact with another world. This incredible underwater adventure gives extraordinary glimpses of unbelievable creatures that live in an alien world in the deepest depths of the sea.  The purpose of "Field Trip to the Movies" is to inspire and excite children's curiosity with nature and the world around them, while at the same time introducing them to the possibilities of them being a filmmaker and naturalist.  Field Trip to the Movies is sponsored by Wells Fargo Bank and Cox Communications with Special Support provided by the Academy of Motion Picture Arts & Sciences.  
In partnership with The Santa Barbara County Film Commission, Film historian Dana Driskell of UCSB, and in celebration of the one hundred year anniversary of filmmaking in Santa Barbara County, SBIFF will include three short films during its festival lineup which were produced in Santa Barbara one hundred years ago, in the early months of 1910.  The short films will run during the festival's Santa Barbara Filmmakers showcase, throughout the week.  These three films, recently obtained from the Library of Congress, have not been available for viewing for almost a century.  Produced by the Chicago based Essanay film company, the movies include a short subject documentary entitled "The  Ostrich and the Lady," with a three minute run time, "The Fence on Bar Z Ranch", with a twenty one minute run time, and "The Ranch Girl's Legacy" with an eighteen minute run time.  These three films, produced one hundred years ago, are representative of the culture and sensibility of the period and provide a fascinating look back at our rich film heritage.
3RD Weekend --The SBIFF will continue their tradition of presenting the "3RD Weekend," which will feature the highlights of the 25th Festival for Santa Barbara residents.  The winning films will be screened throughout the weekend of February 18-21 at the Riviera Theatre.  Screenings are free and tickets are available on a first come, first serve basis at the Riviera Theatre.  Screening times will be posted on the SBIFF website at www.sbiff.org in the days following Closing Night.
 FILM CATEGORIES AND SIDEBARS
The SBIFF continues its commitment to exciting, culturally enlightening, and entertaining programming and sidebars.  In addition to presenting Independent Features, International Features, Documentary Features, Short Films and Special Presentation films, programmed by Candace Schermerhorn, the SBIFF will also offer films from the following sidebars:
              EASTERN BLOC featuring films from Eastern Europe;
FOCUS ON QUEBEC, giving a unique look into the rich culture of this east-central Canadian Province. 
  REEL NATURE, the nature films series programmed by renowned nature cinematographer and Santa Barbara resident Mike DeGruy.  
  EAST X WEST, a collection of the best cinema from Asia,  programmed by Emmy-nominated actor and director Tim Matheson
  TO THE MAXXX is a Santa Barbara specialty,programmed by Santa Barbara filmmaker Russ Spencer and features extreme sports films and documentaries including the World Premiere of 180 South, directed by Chris Malloy, about one of the most unique and prolific environmentalists of our time, Yvon Chouinard, that weaves his tale through a modern day expedition.
  LATINO CINEMEDIA, sponsored by Tinta Latina Magazine and Univision, offers a collection of films from Spain and Latin America, continuing SBIFF's commitment to Spanish and Latin American films, programmed by UCSB professor Cristina Venegas
  SANTA BARBARA FILMMAKERS, sponsored by CASA Magazine and Samy's Camera, programmed by Russ Spencer and which includes 7 World Premiere feature films.
The Santa Barbara International Film Festival is proud to have been selected by the Academy of Motion Pictures Arts & Sciences to be an official Academy Award-qualifying festival, giving the winners of the Bruce Corwin Awards for Best Live Action Short Under 30 Minutes and Best Animation Short Film eligibility to be nominated for the prestigious Oscars.
 SBIFF is proud to welcome the esteemed 2010 Jury:  actor/director Joel David Moore (Avatar and director, SBIFF Award winning film, Spiral); SBIFF originator Phyllis DePicciotto; actor Haaz Sleiman (The Visitor); USA Today Film Critic Claudia Puig; Andy Abrahams Wilson (director, Under Our Skin); actor Anthony Zerbe(The Matrix); actor Dennis Franz (NYPD Blue); actor/director Robert Carradine; actor Jay Thomas; actor/director/writer Perry Lang.
 Select films will vie for the following awards:
 THE AWARDS
 The Panavision Spirit Award for Independent Cinema - for the Best Independent film
Juried by industry professionals
Award: camera package worth $60,000
 The Best Foreign Film Award - for the best Foreign Feature
Juried by industry professionals
Nueva Vision Award - for the best Spanish-language feature
                             Juried by industry professionals
Best Eastern Bloc Cinema Award - for best Eastern Bloc feature
                             Juried by industry professionals
The East Meets West Award - for best Asian feature
                             Juried by industry professionals
Best Documentary Film Award - for the best documentary film
                             Juried by industry professionals
 The Fund for Santa Barbara Social Justice Award Sponsored by The Fund for Santa Barbara - for documentary film that addresses social justice issues                               
                             Juried by a committee selected by The Fund for Santa Barbara
Award: $2,500 cash
Bruce Corwin Award for Best Live Action Short Film Under 30 Minutes
Juried by industry professionals
Bruce Corwin Award for Best Animation Short Film
                             Juried by industry professionals
10-10-10 Student Filmmaking Competition - - for Best of the 10-10-10 Student Filmmaking Competitor
Juried by industry professionals.
Award for Best 10-10-10 Short Film (1 college award, 1 high school award):

Participation consideration: All participants receive a copy of Final Draft Software.
The winning films will be screened at the Closing Night Event.
10-10-10 Student Screenwriting Competition, Sponsored by Business First Bank, Final Draft for best screenplay. 
                             Juried by industry professionals
 Award for Best 10-10-10 Screenplay (1 college award, 1 high school award):
Participation consideration:  All participants will receive a copy of Final Draft software.
Audience Choice Award, sponsored by The Santa Barbara Independent
 The 25th Santa Barbara International Film Festival is set to run February 4 - 14, 2010.  Now in its 25th year, SBIFF is a non-profit organization dedicated to enriching local culture and raising consciousness of film as an art form and continues to be an essential stop on the road to the Oscars.  SBIFF presents quality American and World independent films, Documentary cinema, Spanish and Latin American, European and Asian sidebars as well as nature and surf films, all within the beautiful setting of downtown Santa Barbara, a perfect backdrop and premier tourist destination.  The SBIFF is also committed to education through its 10-10-10 Student Filmmaking and Screenwriting Competitions, Field Trip to the Movies, and educational seminars.  With a projected audience of over 70,000 viewing more than 200 films over its eleven-day run, the SBIFF attracts an eclectic and diverse consumer base, both locally and nationally, while maintaining strong ties with the entertainment industry in nearby Los Angeles.  For more information, please visit www.sbfilmfestival.org.
 Tickets are still available for all events.  Due to the popularity, the 8:00 am screenings are returning. We still have Platinum Passes, which provide admission and priority seating to all Festival screenings and sponsored events. The State Street Pass, perfect for locals, allows admission to all "non peak-hour" screenings which excludes the 4:00 through 8:00 pm screenings; The Tribute Package provides entry to all the Tributes, Opening Night Film and Gala, Closing Night film and one 10-film MiniPak; and The Film Geek Package offers tickets to Opening and Closing Nights, a 10-film MiniPak and access to all Panel events.  In addition the Cinema Pass gives you admission to all films including Opening and Closing night and the Introductory Package provides access to Opening and Closing nights, panel events and 10 screenings.  Prices and details are available at www.sbiff.org or call 805-962-8543. 
---
OSCAR NOMINATIONS - 2010
Best Actor: Jeff Bridges  "Crazy Heart" - George Clooney "Up in the Air"- Colin Firth "A Single Man" - Morgan Freeman "Invictus" - Jeremy Renner "The Hurt Locker"
Best Actress: Sandra Bullock "the Blind Side" - Helen Mirren "The Last Station" - Carey Mulligan "An Education" - Gabourey Sidibe "Precious" - Meryl Streep "Julie & Julia"
Best Picture: "Avatar" "The Blind Side" "District 9" "An Education" "The Hurt Locker" "Inglorious Basterds" "Precious" "A serious Man" "Up" "Up in the Air"
Best supporting actor: Matt Damon "Invictus" - Woody Harrelson "The Messenger" - Christopher Plummer "The Last Station" - Stanley Tucci "The Lovely Bones" - Christoph Waltz "Inglorious Basterds"
Best supporting actress: Penelope Cruz "Nine"- Vera Farmiga "Up in the Air" - Maggie Gyllenhaal "Crazy Heart" - Anna Kendrick "Up in the Air" - Mo'Nique "Precious"
Best Foreign language film: "Ajami" Israel - "el Secreto de Sus Ojos" - Argentina - "The Milk Sorrow" Peru - "Un Prophete" France - "The White Ribbon" Germany.
Best animated film: "Coraline" "Fantastic Mr. Fox" "The Princess and the Frog" "The Secret of Kells" "Up"
Best director: Kathryn Bigelow "The Hurt Locker" - Jamer Cameron "Avatar" - Lee Daniels "Precious" - Quentin Tarantino "Inglorious Basterds" -  Jason Reigman "Up in the Air"
---
Canadian Pianist Alain Lefevre's Performance Brings Tears Praise and Standing Ovations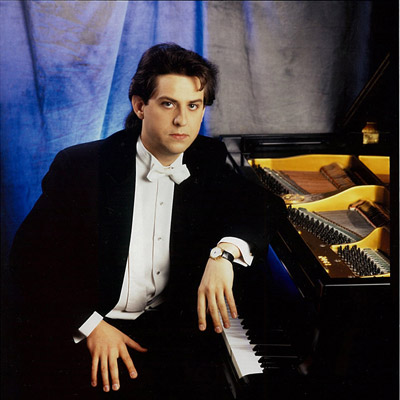 Santa Barbara experienced a double serving of the arts, with a French flair. when French-Canadian pianist and composer, Alain Lefevre performed his West Coast premier and only 2010 performance of Andre Mathieu's Concerto No. 4 for piano and Orchestra at the Granda Theatre on Janaury 23. 

 

"Not only is Alain Lefèvre one of the world's  most extraordinary pianists, he has also single-handedly resurrected the original piano recording of Mathieu's Lost Concerto and commissioned its orchestral arrangement," said John Robinson, Executive Director, Santa Barbara Symphony.  "This is an incredible opportunity for our community to experience a unique premiere, which will surely run the gamut of Lefèvre's passion and talent as he performs this amazing, rescued music."

 

André Mathieu (1929-1968), "The Forgotten Genius," was a child prodigy and one of the twentieth century's greatest pianists. 

 

 

Guest soloist to a number of orchestras, Lefèvre has appeared with the Royal Philharmonic Orchestra in London, the China Philharmonic Orchestra, the Malaysian Philharmonic in Kuala Lumpur, the Hambürg Symphony, the National Symphony in Washington D.C., the Quebec Symphony Orchestra, the National Symphony Orchestra of Mexico and the National Symphony Orchestra of Buenos Aires, among others. He has also participated in the top International Festivals and has performed in more than 30 countries worldwide.

 

In November 2007, Lefèvre was given the Decoration of Chevalier de l'Ordre de la Pléiad for his outstanding contribution to the artistic community. Winner of a Classical Internet Award (Classicstoday.com) for his recording on the Analekta label featuring André Mathieu's Concerto de Québec, he was also awarded five Felix Awards  between 2001 and2007, including his latest CD, Rhapsodies, recorded live with the Montreal Symphony Orchestra. When released, it was also one of Canada's best-selling Classical albums.

The Santa Barbara Symphony January 23 and January 24 concerts are sponsored by Valle Verde Retirement Community.  Alain LeFèvre is sponsored by Léni Fé Bland and media sponsor for the January concerts is the Santa Barbara Independent. 
---
KidScreen Summit 2010 - New York, NY
Please be advised that from February 10 to 12, in New York City, will be held the 2010 edition of the KidScreen Summit, the largest "International Conference" 
renowned as the "kids entertainment industry's" most important annual event.


The Summit has an expected attendance of over 725 companies exhibiting and more than 300 specialized buyers attending. For this 2010 edition the conference is thought to gather around 1500 attendees from 40 countries, with a record-setting 60% of delegates hailing from outside of the US. 
The Italian Trade Commission - Los Angeleshas organized a "Meeting Point" for the Italian participating companies (Achtoons Srl, Enanimation Srl, Enarmonia, Motus Srl, Studio Campedelli Srl e Subliminal Srl,) to meet with foreign counterparts. The six Italian companies are among the most qualified in the field of animation and will present their most advanced technologies and product.
Specialized personnel from the Italian Trade Commission office - Los Angeles will provide assistance and information where needed.
To support the Italian presence at KidScreen 2010, the Italian Trade Commission published a color page advertisement in the official monthly publication of KidScreen Magazine for January, February, and March. A catalog (found on the official site of the Italian Film Commission: www.filminginitaly.com) will be distributed during the event providing a brief overview of the participating Italian companies.
For more information Please visit: www.kidscreen.com/
---
ROCK MUSIC ICON CARLOS SANTANA
TO PERFORM IN TEL AVIV, JUNE 3


For more information, visit www.goisrael.com.
---
WHO'S WHO IN SEXY ACCENTS ACCORDING TO THE "DAILY MAIL"
While the French might be going to the World Cup, the Irish can take solace in the fact that they have the world's sexiest accents. The Irish accent was recently voted the world's sexiest, knocking the Gauls off the top spot they have held for decades, according to the Daily Mail.  Men with an Emerald Isle brogue, as promoted by stars like Colin Farrell and James Nesbitt, came top in a poll of 5,000 women worldwide, knocking the French off the top spot. The fall from grace of the French accent was laid firmly at the feet of president Nicolas Sarkozy, who has been accused of giving his countrymen a bad name by leering at women while married to Carla Bruni. The Italian accent was deemed to be second most sexy followed by Scottish. The French only managed to limp into fourth place, just ahead of Australian. English was sixth. The study also found six in ten women admitted they had succumbed to seduction by someone purely because of their accent.
Again, according to the Daily Mail, the sexiest accents are: 1 Irish; 2 Italian; 3 Scottish; 4 French; 5 Australian; 6 English; 7 Swedish; 8 Spanish; 9 Welsh; 10 American.
---
AMERICAN WOMEN IN RADIO & TELEVISION
SOUTHERN CALIFORNIA ANNOUNCE
NEW 2010 GENII AWARD WINNER



Congratulations to: 

The Good News Foundation


Winner of this year's Inspiration Award



American Women in Radio & Television Southern California (AWRT SoCal) is pleased to honor The Good News Foundation and its board members, including founder Wendy Burch, Reporter, KTLA;  Pat Harvey, Main Anchor, KCAL; Christine Devine, Main Anchor, KTTV; Dorothy Lucey, Host, Good Day LA; and Ana Garcia, Anchor/Investigative Reporter, KNBC with the Inspiration Award for Excellence in Community Service at the 2010 Genii Awards to be held April 14 at the Skirball Cultural Center in Los Angeles. The 2010 Show marks the 53rd year of the AWRT SoCal Genii Awards dedicated to recognizing the "Best of the Best" within the media industry in Southern California.
"It is our great honor to recognize the efforts of these fine women and their positive impact on our community," says Laura Behrman, President of American Women in Radio & Television SoCal. "The good works of The Good News Foundation inspires all to help those in need and demonstrates the importance of service to others."

Founded in 2006 by the women of Los Angeles television news, The Good News Foundation, is a 501c3 nonprofit dedicated to making a positive and meaningful difference in the lives of people in need and at-risk in greater Los Angeles. The foundation's charitable reach includes funding academic scholarships and mentoring programs for aspiring journalists, recognizing and encouraging community service among those affiliated with Los Angeles TV news, and granting assistance to individuals and organizations that are making a dedicated difference in the community. Since its inception three years ago, The Good News Foundation has given away more than $700,000 in grants, gifts, scholarships and in-kind donations to 'good' news makers in Greater Los Angeles.
Previously announced 2010 Genii Award winners include:
Actress Betty White (The Golden Girls, Boston Legal, The Proposal) will be honored with the prestigious Lifetime Achievement Award in Acting.  Mary Hart, Host for Entertainment Tonight, is the recipient for the Excellence in Television On Air Award. Lisa Foxx, On Air for Clear Channel Radio, 104.3MYfm Los Angeles, Star 101.3 San Francisco, and Star 94.1 San Diego, will receive the Excellence in Radio On Air Award. The honoree for Excellence in Radio Management will be Rosemary Hernandez, General Sales Manager at CBSNewsRadioLA, KNX1070 NEWSRADIO and KFWB NEWS TALK 980. Karla Keller, Senior Account Executive for Anheuser Busch, will be the recipient of the Excellence in Advertising Award; and AWRT SoCal Past President and Director of Community Affairs for Southern California Broadcasters Association, 710 ESPN, and Radio Disney AM 1110, LaFern Cusack, will receive the Tracey Miller Merit Award.
The Genii Awards are granted to individuals who have demonstrated excellence in television, radio, and the allied fields. Honorees are commended for their alignment to the AWRT mission statement: "To Promote Progress and Create Change." Proceeds from the Genii Awards support AWRT SoCal's College Scholarship Fund and educational programs.
Ticket information is available at https://zagreb.serversecured.net/~awrtsoca/GENII/partner-form/index.php.
---
TICKETS ON SALE
THIS SUNDAY AT 10AM!
FAMILY FAVORITE RETURNS
TO THE PANTAGES THEATRE
FOR LIMITED 2-WEEK RUN,
MARCH 9 - 21, 2010

CATS, the family favorite which helped revolutionize musical theatre returns to the Pantages Theatre for a strictly limited two week engagement March 9 through 21st.
Tickets for CATS go on sale to the public this Sunday January 24th at 10am, and will be available for purchase online at www.BroadwayLA.org or by phone at 1-800-982-ARTS(2787).  Tickets may also be purchased in person at the Pantages Box Office and all Ticketmaster ticket outlets.  The Pantages Theatre is located at 6233 Hollywood Boulevard, just east of Vine Street, and the box office is open every day beginning at 10AM.
Produced by CATS-Eye, LLC, the national tour of CATS is the only production in North America sanctioned by Andrew Lloyd Webber. With original direction by Trevor Nunn and choreography by Gillian Lynne this is the CATS credited with the British invasion of Broadway. The national tour of CATS recently celebrated its 27 th anniversary season, holding its place as the longest continuously touring Broadway musical in history.
On May 11, 1981, CATS opened at the New London Theatre in the West End. Eight years later it celebrated its first important milestone: after 3,358 performances CATS became the longest running musical in the history of British theatre. CATS played its final performance on its 21st birthday, May 11, 2002.
CATS opened on Broadway October 7, 1982 at the Winter Garden Theatre in New York City and continued to live up to its motto "Now and Forever."  On June 19, 1997, CATS became the longest running musical on Broadway.  It ended its 18 year run on September 10, 2000 with 7,485 performances.  That record was broken by The Phantom of the Opera on January 9, 2006 when Phantom celebrated its 7,486th curtain.
Based on T.S. Eliot's Old Possum's Book of Practical Cats, and with music by Andrew Lloyd Webber, CATS won seven 1983 Tony Awards including Best Musical, Best Book of a Musical, Best Lighting and Best Costumes.
In October of 1991 CATS became the longest continuously touring show in American theatre history. Five continents, 26 countries, over eight and a half million audience members and 27 years later, CATS is still America's most loved family musical. Celebrating not only 27 years but the birth of the musical spectacular, CATS is still revolutionary and awe inspiring.
Now that it has been seen by millions of audience members worldwide , it is time to celebrate with the whole family the magic, the mystery, the wonder of CATS.
The performance schedule for CATS is Tuesday through Thursday at 7:30pm, Fridays at 8pm, Saturday at 2pm & 8pm, and Sunday at 1pm & 6:30pm.  Tickets range in price from $25 - $78, although prices are subject to change without notice.  The Pantages Theatre is located in Hollywood at 6233 Hollywood Boulevard just East of Vine Street. 
CATS is presented locally by Broadway/L.A. as the fourth show of its 2010 Season.
For more information, please visit the Pantages Theatre's official website: www.BroadwayLA.org.
---
NYC & COMPANY LAUNCHES ON THE HOUSE TO BOOST TICKET SALES AT 25 OFF-BROADWAY SHOWS
—Reservations Open January 25; Promotion Takes Place February 8–28 and Features Two-for-One Off-Broadway Tickets—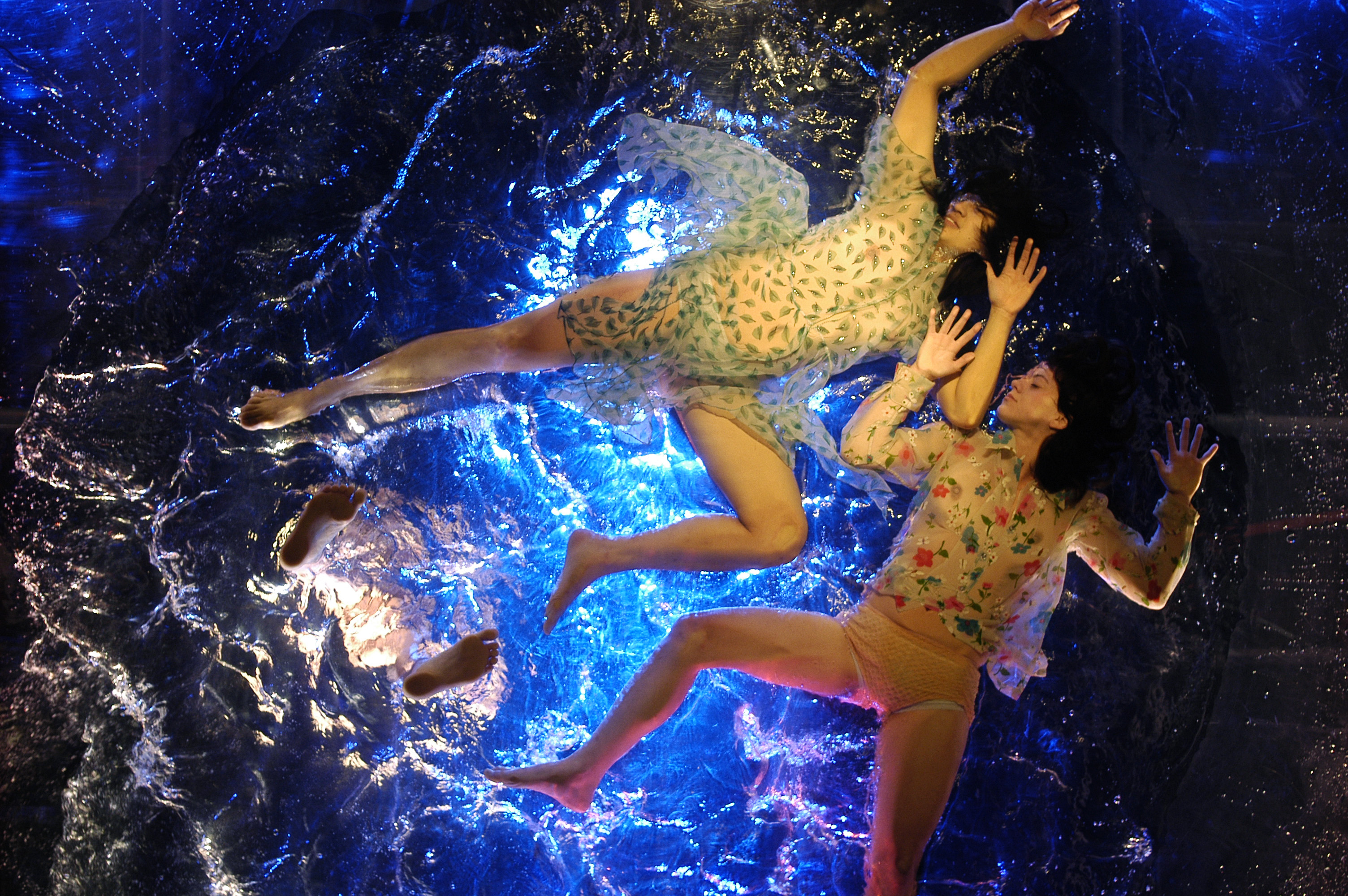 NYC & Company, the City's marketing, tourism and partnership organization, today announced the return of On the House, a program to boost ticket sales at 25 Off-Broadway productions throughout Manhattan. The three-week promotion, which takes place February 8–28, offers two-for-one Off-Broadway theater tickets for New Yorkers and visitors alike. Reservations open today, January 25, and complete booking information can be accessed at nycgo.com/onthehouse.

 

"Off Broadway is an important cornerstone of New York City's arts and entertainment scene, and On the House gives us a forum to showcase the wealth of talent found in these unique productions throughout the City," said George Fertitta, CEO of NYC & Company. "The program also provides an affordable platform for residents and visitors to enjoy some of the City's best theater."

 

Theaters participating in the promotion are scattered throughout Manhattan, including Chelsea, Midtown, the Upper East Side, the Upper West Side, the East Village and the West Village. Long-running shows such as The Fantasticks and Perfect Crime join limited-engagement productions such as Mr. & Mrs. Fitch (starring John Lithgow) in this year's promotion.

 

"On behalf of the Off-Broadway League, I am excited to see the return of the On the House program for the second year and also to see it extended an additional  week this year," said George Forbes, president of the Off-Broadway League. "The Off-Broadway theater community looks forward to offering this tremendous value to New Yorkers and visitors alike."

 

Productions participating in On the House: A Lie of the Mind, Ages of the Moon, Avenue Q, Awesome 80s Prom, Candida, Circumcise Me, Clybourne Park, Equivocation, The Fantasticks, Fuerza Bruta, The Gazillion Bubble Show, Happy Now?, MazelTov Cocktail, Measure for Measure, Mr. & Mrs. Fitch, Naked Boys Singing!, Perfect Crime, The Pride, The Scottsboro Boys, Signs of Life, STOMP, The Tempermentals, Top Secret: The Battle for the Pentagon Papers, Venus in Fur and Yank!
---
GOLDEN GLOBES & SAG AWARDS HAVE SIMILAR TAKE ON TOP TALENT FOR AWARD HONORS
Well, it looks like everyone had the same take on who should ge awards this year, and they imitated themselves at Golden Globes and SAG awards. It will  be interesting to see what happens at the Oscars.
Favorites includes: Maryl Streep, Robert Downey, Jr., Jeff Bridges, Sandra Bullock. Best animated film "Up", and Avatar walked with everything. Best moments at Golden Globes included "Lifetime Achievement Award" presented to Martin Scorsese by actors De Niro and Di Capria. 
My personal favorites, who were all nominated, were George Clooney, Julia Roberts, and the amazingly talented Penelope Cruz, who was nominated for two outstanding performances this year.
BC
---
JESSICA SIMPSON AND KEN PAVES TEAM UP WITH CACEE COBB AND SOLES4SOULS® 50KSHOES.COM TO RAISE FUNDS FOR HATIAN EARTHQUAKE VICTIMS
Celebrity friends create video plea to send immediate relief to the area
Music Artist and Fashion Designer Jessica Simpson, along with friend Celebrity Hair Stylist Ken Paves team up with Cacee Cobb and Soles4Souls® through 50KShoes.com to raise funds to send immediate relief to the victims of the devastated country of Haiti. The charity has already pledged one million pairs of shoes to be distributed to Haitians during a sustained giving plan in coordination with other agencies.
"Let's all do everything that we can for the victims in Haiti," said Jessica Simpson.  "Just five dollars will buy two people a pair of shoes."
Donating is easy at www.50Kshoes.com.   It requires no shipping and no trips to the post office. The suggested donation is very affordable, with $5.00 buying two pairs of new shoes. 
Money raised will go specifically toward the Haitian relief effort.  According to Soles4Souls, a pair of new shoes is absolutely necessary in order for the Haitian survivors to be effective in the rescue and rebuilding efforts amidst broken glass, twisted metal and raw sewage.
"We are so grateful to all of our partners, from individuals to celebrities like Jessica Simpson, for stepping up to help the victims of Haiti," said Wayne Elsey, Founder and CEO of Soles4Souls. "These people are struggling to rebuild their lives and something as simple as the gift of shoes will help give them hope through the devastation."
Through the new world of blogging, emailing, twittering, and through many other forms of social media, Jessica, Ken, and Cacee's support will help spread the charity's mission to "Change the World, One Pair at a Time." Their fans can follow them on Twitter at http://twitter.com/jessicasimpson, http://twitter.com/kenpaves, and http://twitter.com/caceecobb.  They can also catch all three celebrities on their new VH1 show The Price of Beauty airing on March 15, 2010.  For air times, please visit www.vh1.com   
About Soles4Souls
Nashville-based Soles4Souls® facilitates the donations of both new and used shoes, which are used to aid the hurting worldwide. Soles4Souls has distributed more than 5.5 million pairs (currently donating one pair every 9 seconds) to people in over 125 countries, including Honduras, Uganda, Romania, and the United States.  The charity has been featured recently in Runner's World and the Green Guide by National Geographic.  It has also appeared on CNN, NBC, ABC, FOX, CBS, and hundreds of regional outlets around North America.  Soles4Souls is a 501(c)(3) recognized by the IRS; donating parties are eligible for tax advantages. Visit  www.giveshoes.org for more information.
New York - January 19, 2010: Grammy-award winning musician Carlos Santana will perform in Israel as part of his "Supernatural Santana" 2010 Summer Tour at Tel Aviv's Blumfield Stadium, June 3. The rock legend will perform hits from his entire music collection alongside a ten-member band. The concert follows performances by Beyonce, Paul McCartney and Madonna this past year.
---
Santa Cruz Film Festival Enters Ninth Season Under New Leadership

New Team Leveraging 8 Years of History to Carry the Festival into a New Era

The Santa Cruz Film Festival, an annual celebration of independent cinema and culture in California's Greater Monterey Bay area, has undergone a change in its leadership structure for its ninth season, May 6-15, 2010. Festival Founder and Executive Director, Jane Sullivan, has taken a sabbatical, leaving a dedicated group of experienced Festival veterans and its Board of Directors to take the reins.

Under its new organizational structure, long-time Board officers Allie Wilson, Beth Gummere, Julian
Soler and Mike Gendimenico, along with Creative Director Eric Sassaman, have joined forces and
created the Festival's Leadership Team. Along with a core group of volunteers and its Board of
Directors, the new team will leverage their combined expertise to preserve the Festival's legacy of
presenting cutting-edge, original cinema to the community and driving it forward into the future.

"The Santa Cruz Film Festival is known for its quirky events, high quality independent film screenings,
and adventurous programming. We are going to preserve that tradition while cultivating the growth of
the Festival by expanding our year-round programming activities," notes Board President, Allie Wilson.
"We look forward to exploring innovative ways to partner with businesses, artists, educators and other
organizations, to continue building what has become one of our area's most treasured community
cultural events."

Festival Passes are now on sale for the 2010 Santa Cruz Film Festival which will screen over 100
independent films and videos, and host dozens of related events at the Del Mar Theatre, Regal
Riverfront Twin, Community Television of Santa Cruz County and other local, community venues May
6-15. Tickets to individual screenings go on sale April 16 via the Festival's website. Anyone can easily
see a Festival film for less than the cost of a commercial movie, and a Festival Pass allows unlimited
access to all films and events. Discount passes are available for students, seniors and groups.
The Festival officially launches March 13 when the complete program will be announced at the Annual
Kickoff Party and Benefit Auction, being held this year at the Mill Gallery at 131 Front Street in
Santa Cruz. Information about tickets for the Kickoff Party and Benefit Auction are available now via
the Festival's website.

The Festival continues to accept submissions for consideration through February 22. Entries can be
submitted via the Festival's website. "We continue to seek out creative, original, independent films
and videos for our ninth season, particularly from artists creating work within the local Monterey Bay
area community," said Director of Programming, Julian Soler. "The 2010 program is developing quite
nicely and we are thrilled about the quality of work we are considering. From narratives and
documentaries to animation, student and youth-produced work, and cutting-edge experimental films,
the Festival is proud to present the full spectrum of possibilities that moving image art can offer." he
continued.

Dozens of local performance artists, musicians, poets and others create related, interactive events to
enhance and support the film screenings. Hundreds of local businesses have partnered to produce
events, host dinners and receptions, and sponsor work. The Santa Cruz County Convention and
Visitors Council estimates the Festival has generated more than $1 million for the local economy.
Filmmakers screening at the Festival have successfully negotiated work presented at SCFF screenings
toward distribution deals and further Festival success.

Festival Calendar
• Now: Festival Passes on sale now at www.santacruzfilmfestival.org
• February 22: Final deadline for film and video submissions
• March 13: Kick-Off Party and Benefit Auction at Mill Gallery, 131 Front Street, Santa Cruz CA
• April 16: Regular tickets on sale via the Festival website
• May 6: Opening Night Film and Gala at the Del Mar Theatre and Museum of Art and History
• May 15: Closing Night Film and Gala at the Del Mar Theatre

About The Santa Cruz Film Festival
Since 2002, the Santa Cruz Film Festival has celebrated innovative and original filmmaking in and for
the Greater Monterey Bay community. Over the past eight years, SCFF has screened over 1,000
independent films and videos including over 160 locally-produced works to nearly 90,000 enthusiastic
and dedicated film lovers, generating nearly $1 million in revenue for Santa Cruz.

Whether fact or fiction, commercial or avant garde, live action or animation, the Santa Cruz Film
Festival celebrates the diverse art of talented filmmakers. SCFF presents artists who create films and
videos in all genres from around the world in one of the most thought-provoking, entertaining, funfilled,
educational regional film festivals in the country. The Festival has been proud to not only
showcase new creative talents, but to also provide an interactive experience where filmmakers,
musicians, performers, artists and the community can come together to share their art and ideas and
to have an enlightening and fun time.

The Santa Cruz Film Festival is a 501(c)(3) non-profit organization. The tax identification number is
30-0053845. Donations are tax-deductible. Visit our website for more information at
www.santacruzfilmfestival.org

---
---