TINSLETOWN TIDBITS   .    .   .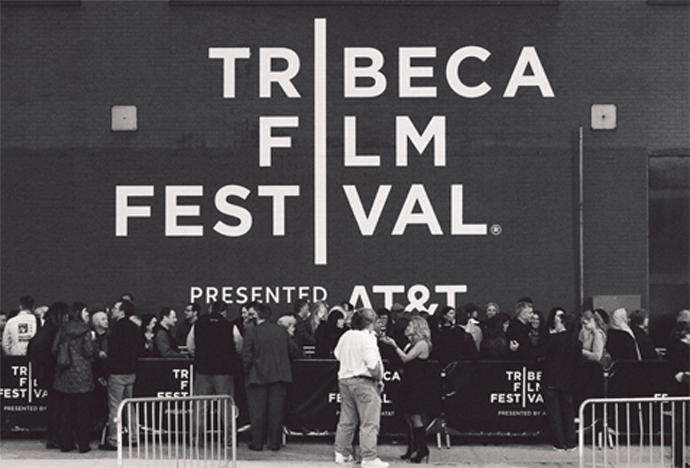 The 18th annual Tribeca Film Festival will take place April 24 - May 5, 2019.
Find us on:
If you have any questions, please contact us at  info@tribecafilmfestival.org
____________________________________________________________________
2019 Oscars Filled with Surprises - -
From touching moments from "A Star Is Born" to A-Ha moments with Spike Lee it was an amazing evening of surprises and delights. Congratulations to all the winners! for a complete list of winners visit: http://www.oscars.org.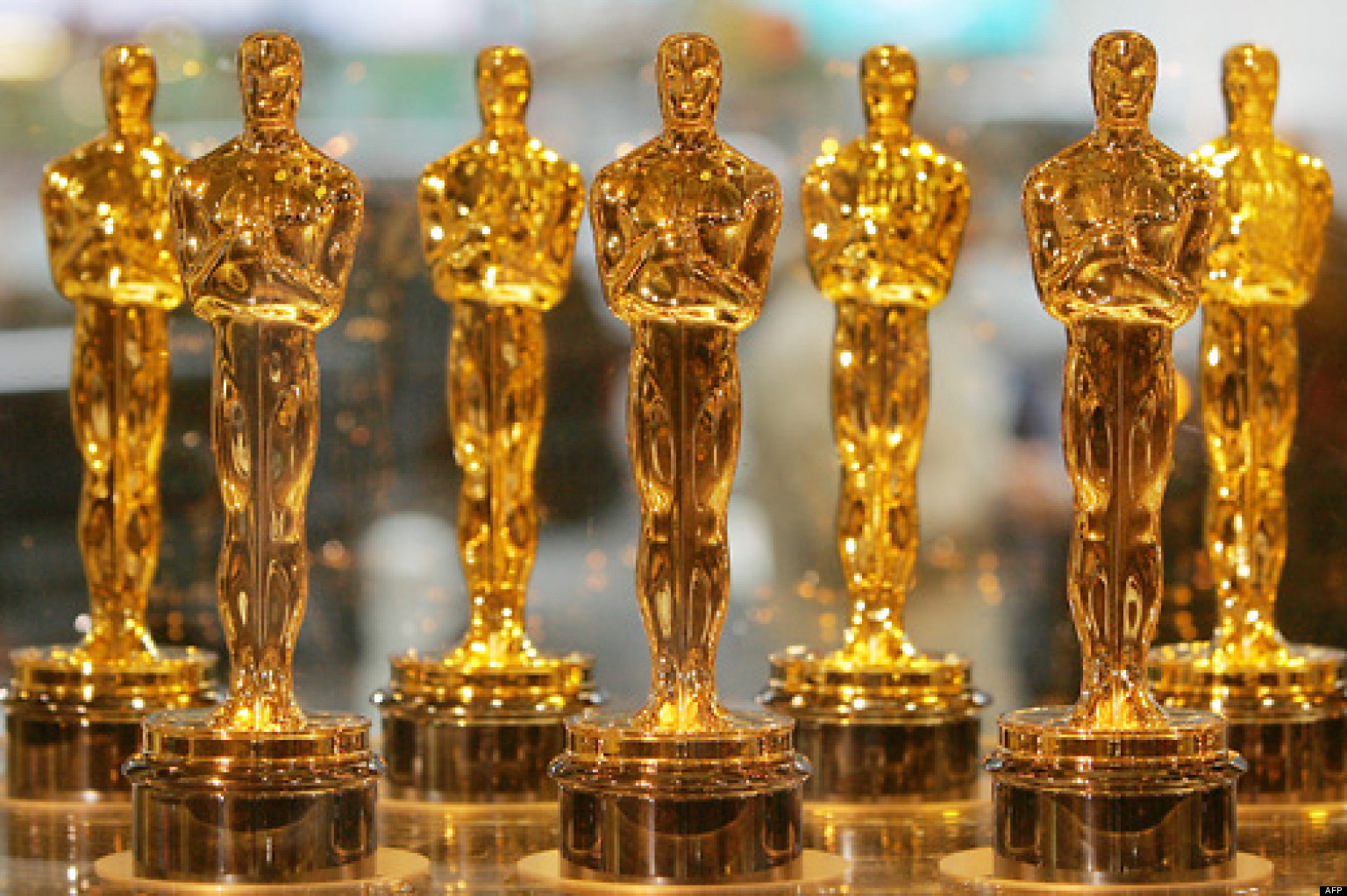 ___________________________________
Around Town Pre-Oscar Fun
Pretty Women & Great Music at GBK 2019 Pre-Oscar Suite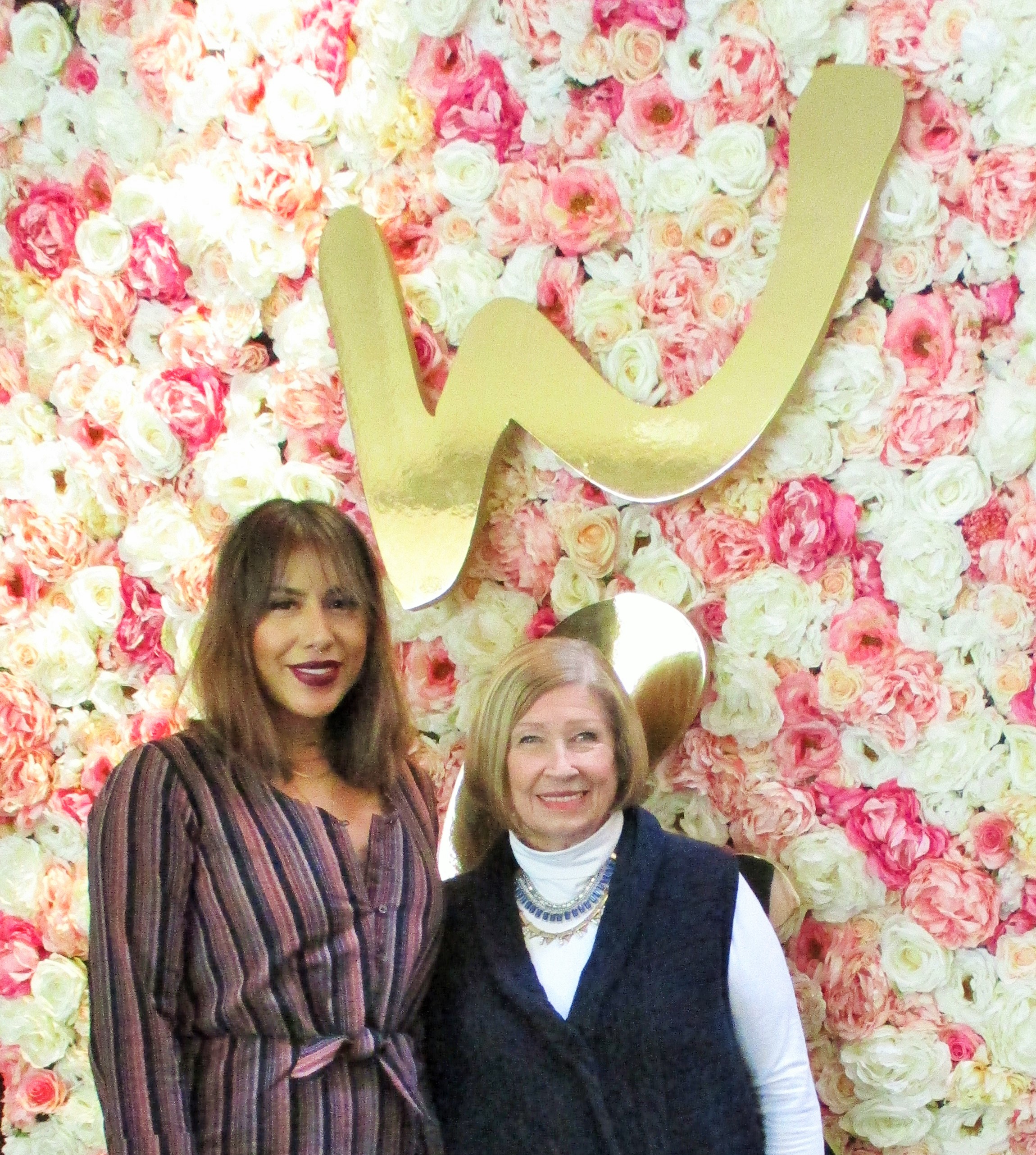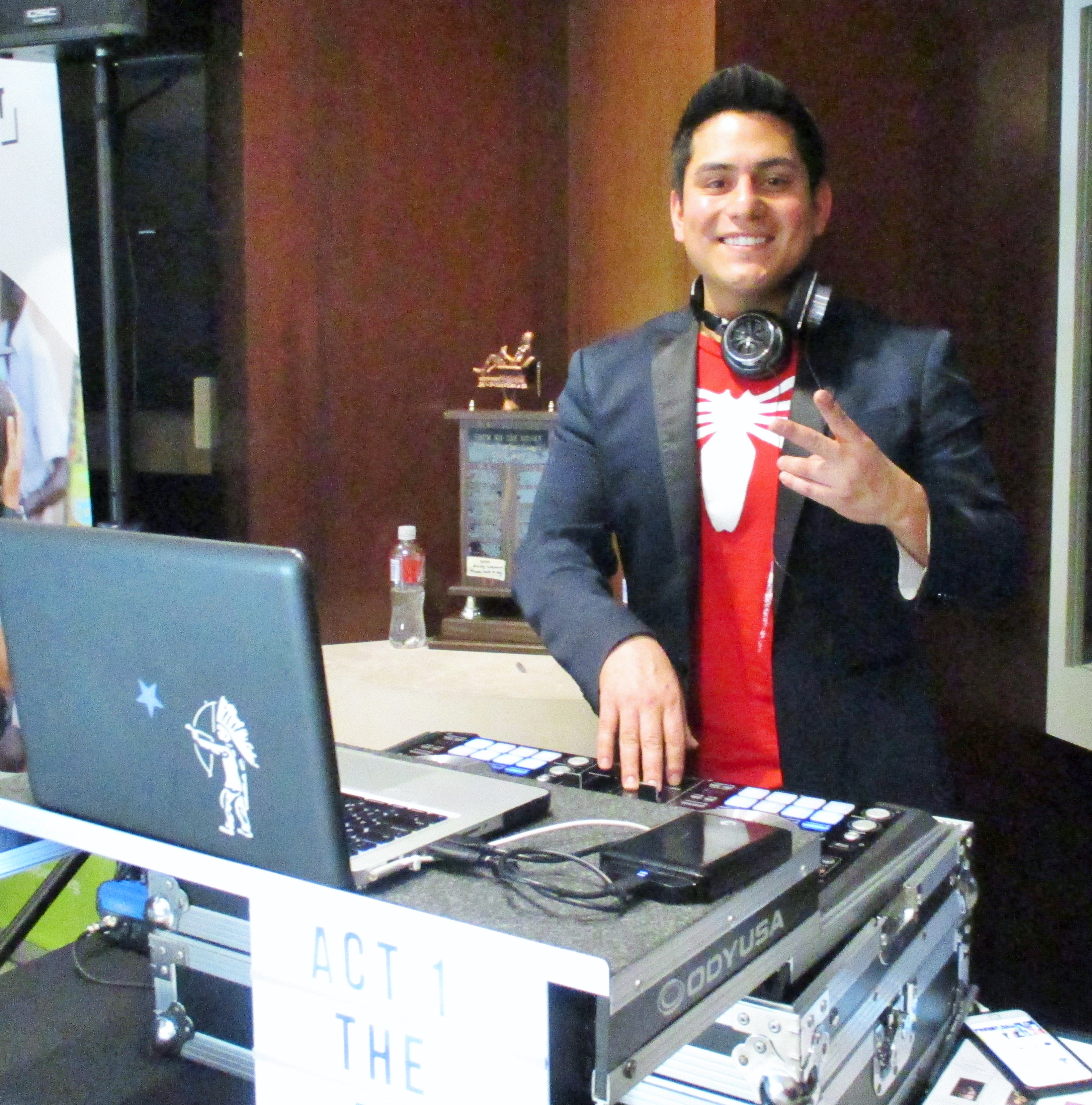 Gavin Keilly GBK Productions pre-Oscar Elegance at St. Supery by Chanel
The crowd of celebrities, nominees, VIPs and media circling the levels of St. Supery by Chanel on Rodeo Drive was sheer magic. The bevy of invited Oscar nominees seemed to enjoy viewing an endless collection of beautiful clothing, skin and body care products, WEN hair products, state-of-the-art computer gifts, bambu bed coverings, elegant candles,Tweezerman gift bags, designer couture, and so much more.
Loved the Wen Hair people who made me photo ready and the darling team from ettitude who let me try their lovely bed covered with beautiful bambo bed sheets and cases. The new PlaneAire product being distributed is ideal for any travel lady or business traveler to kill bad bacteria.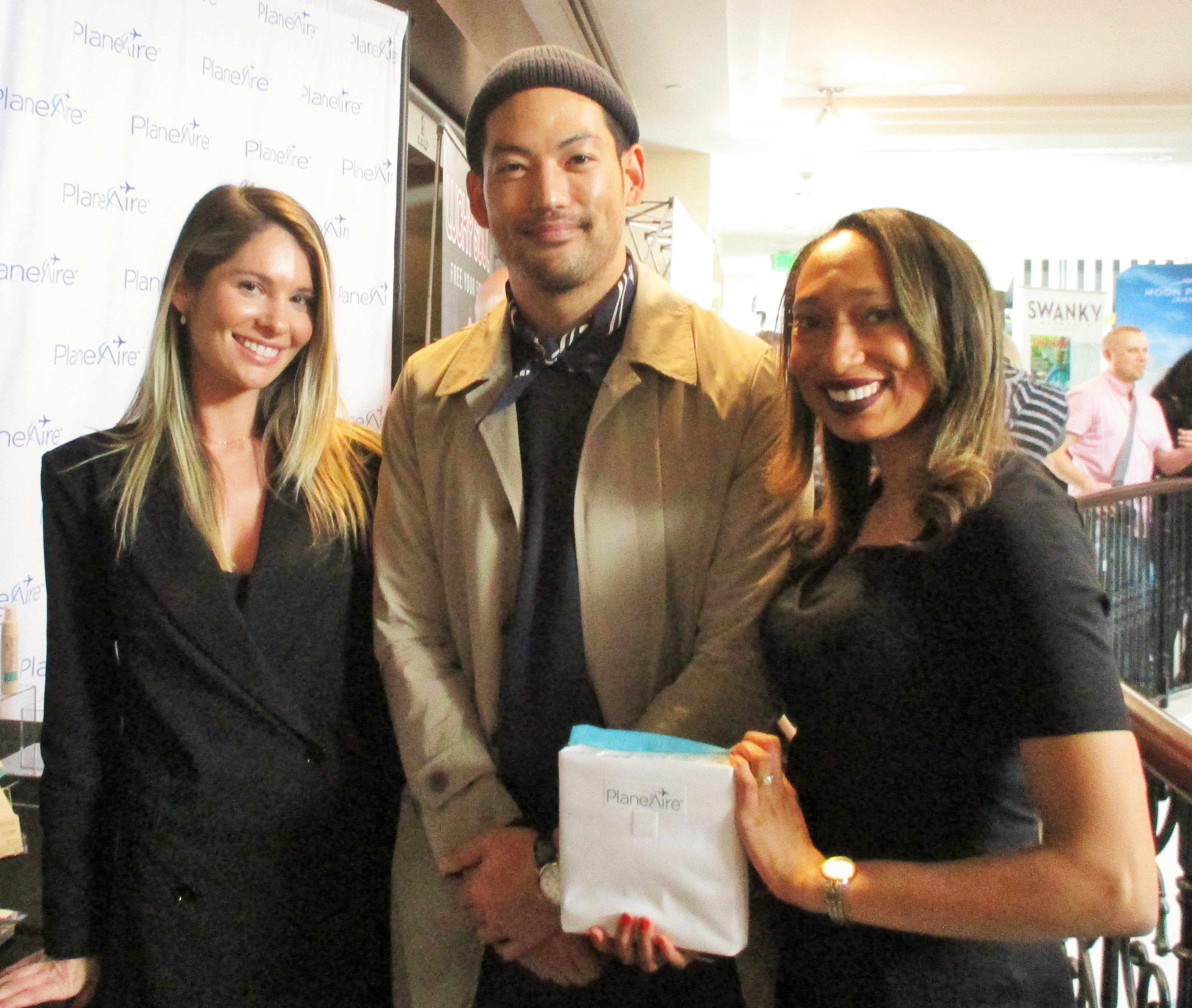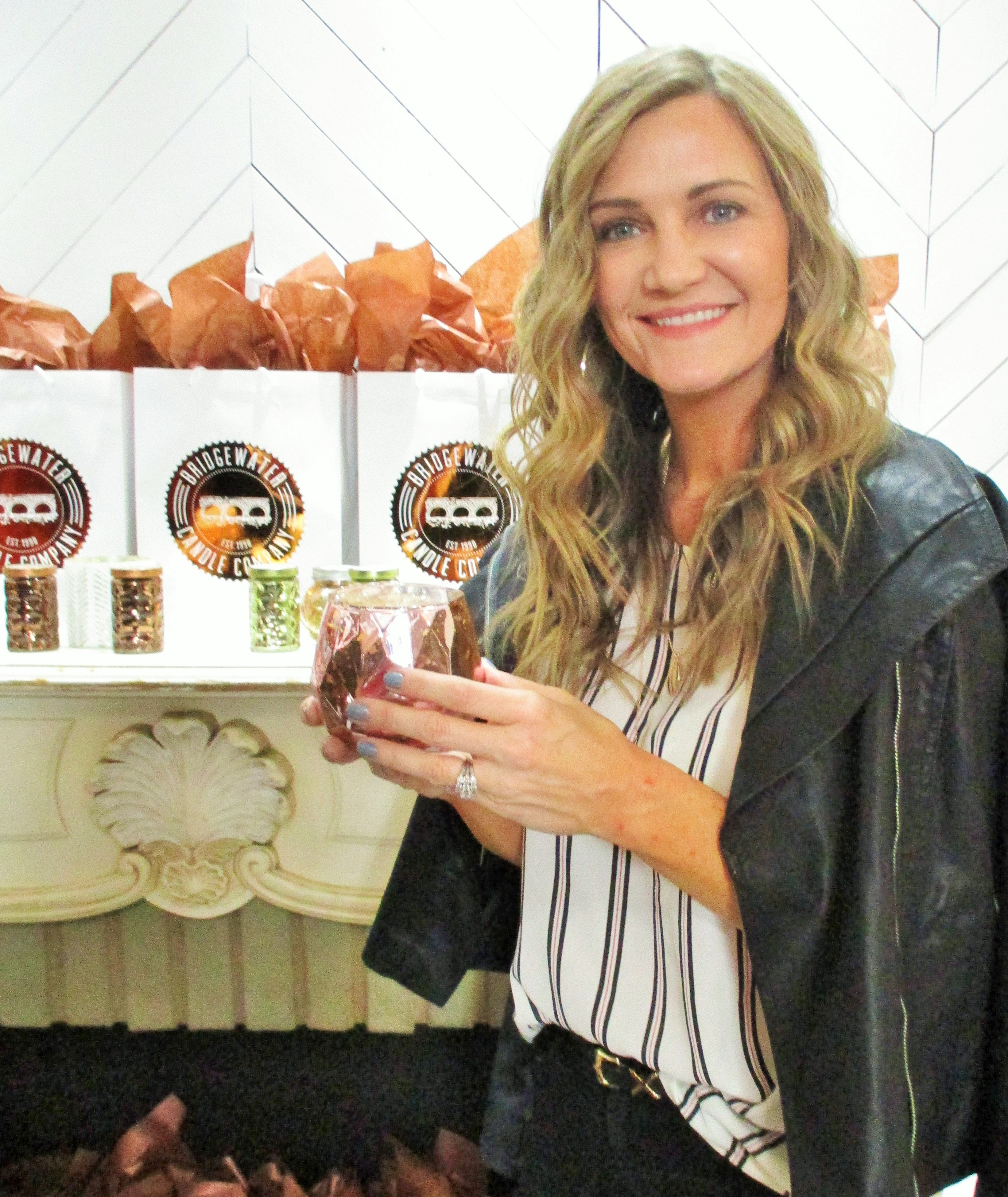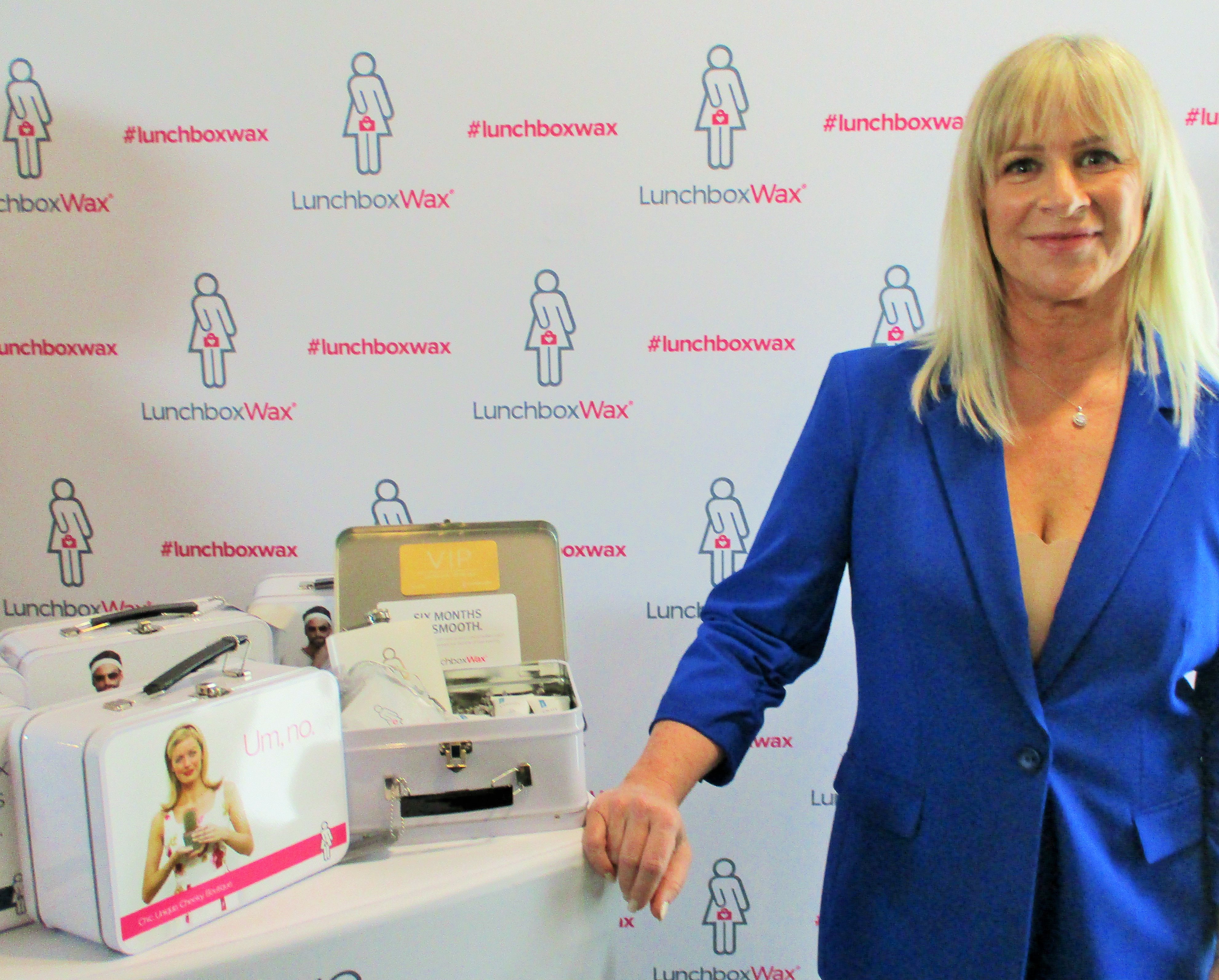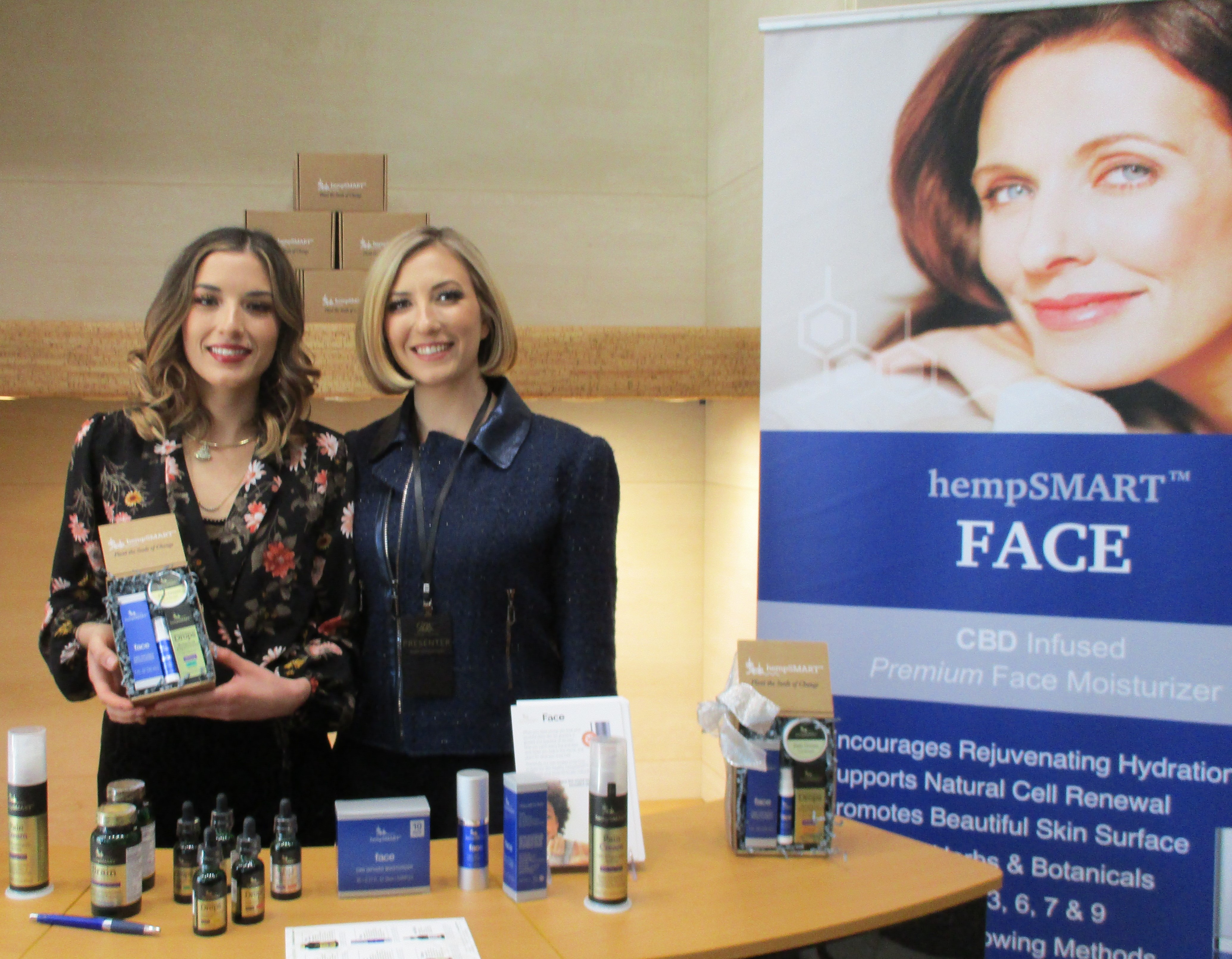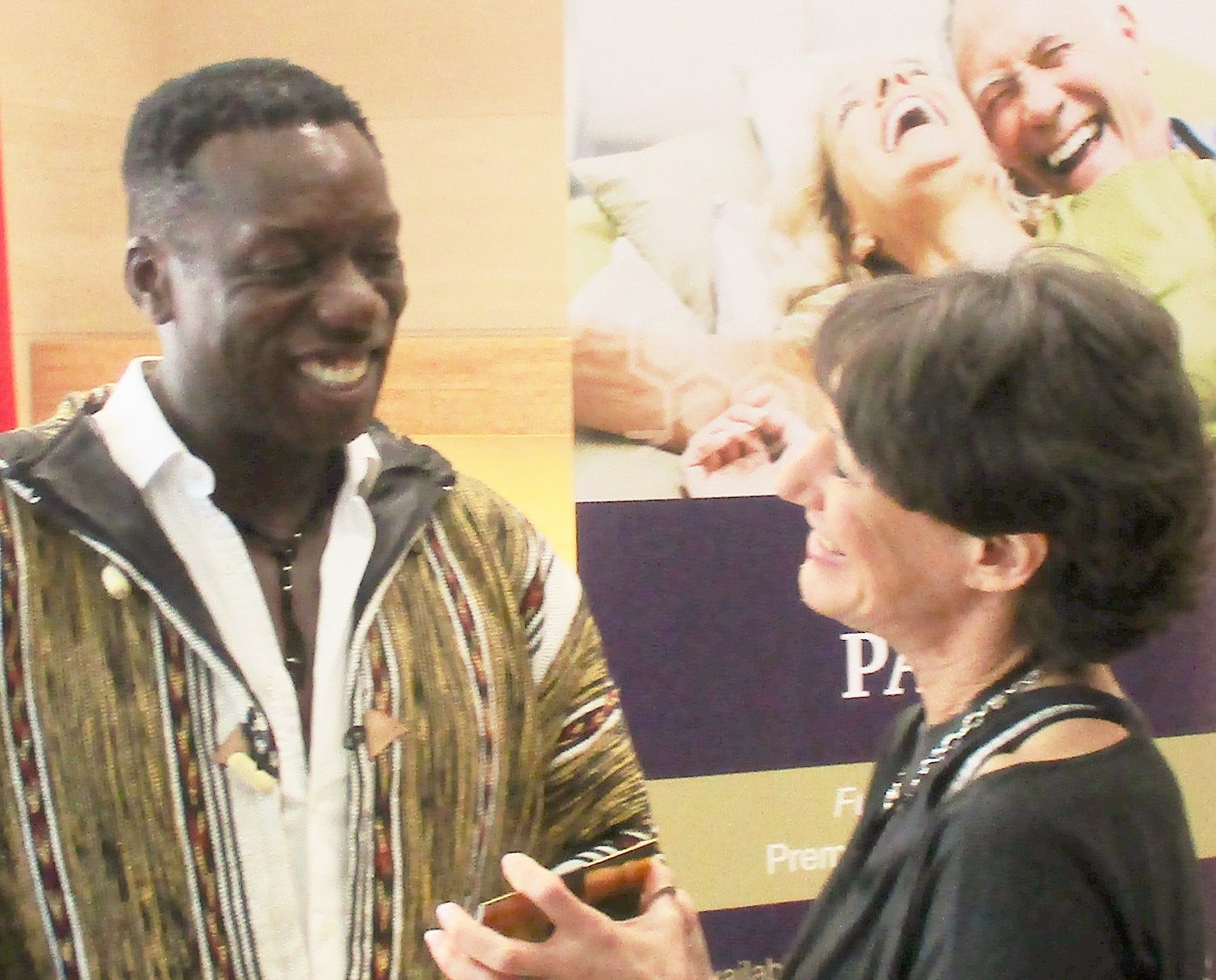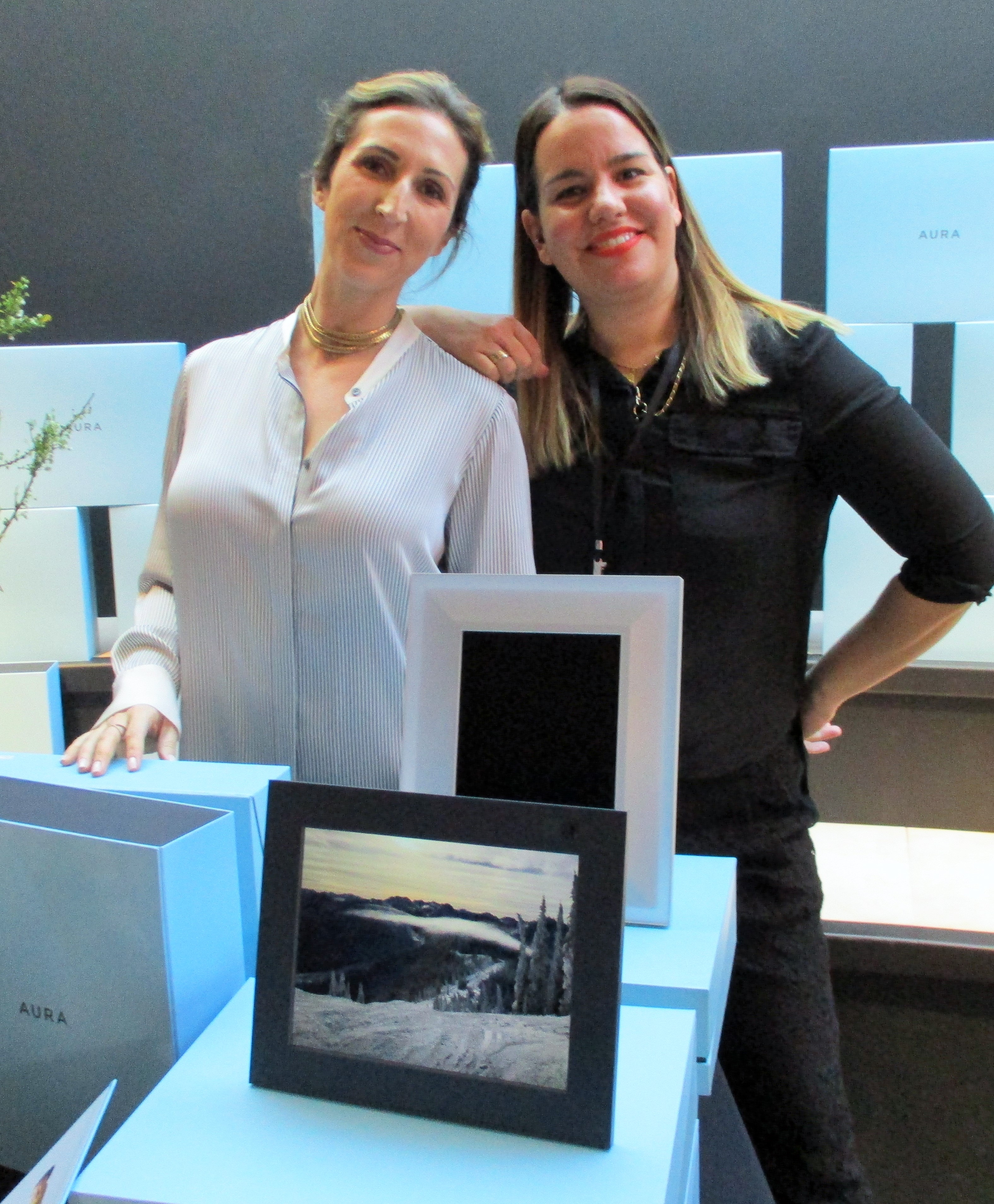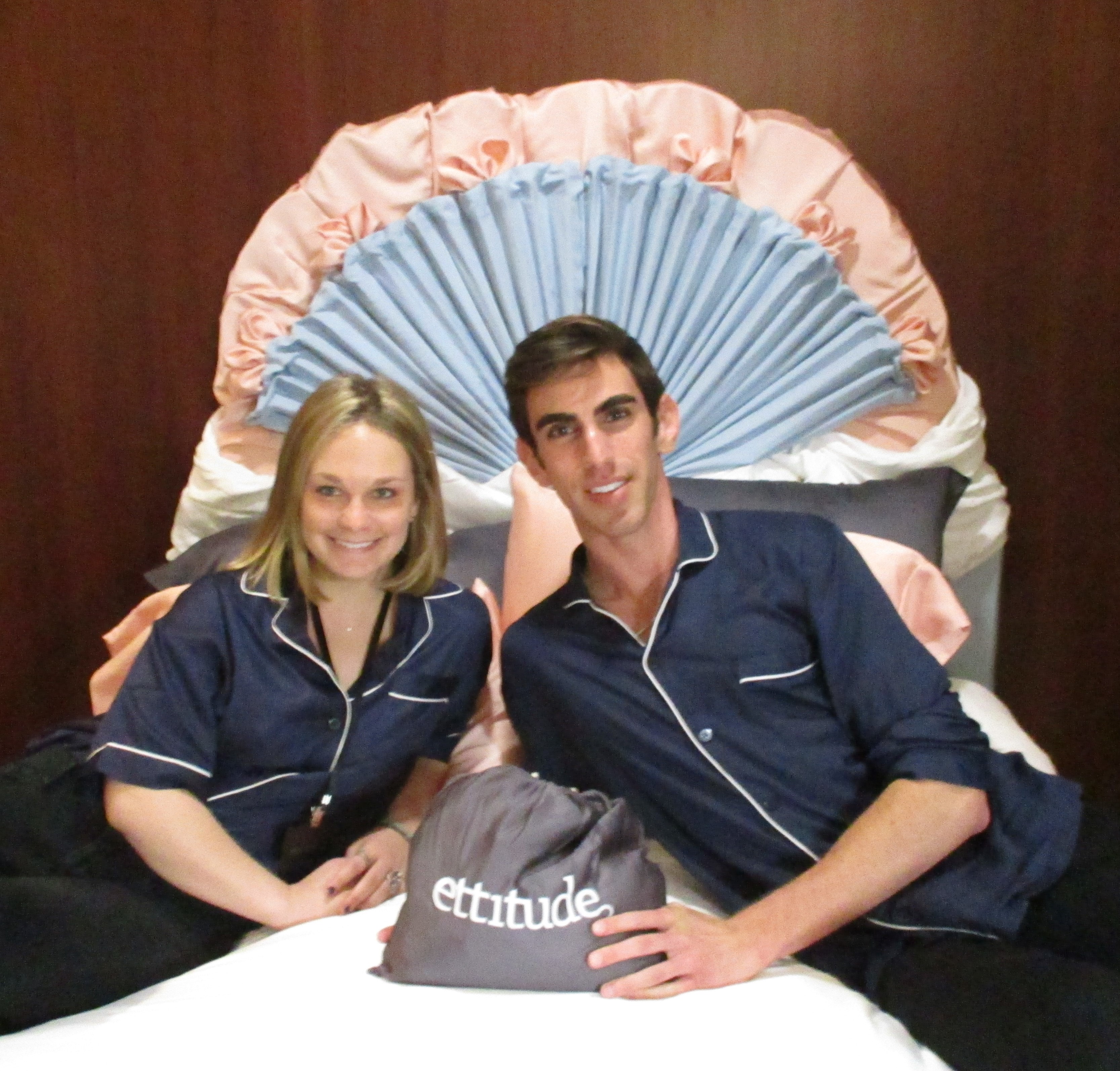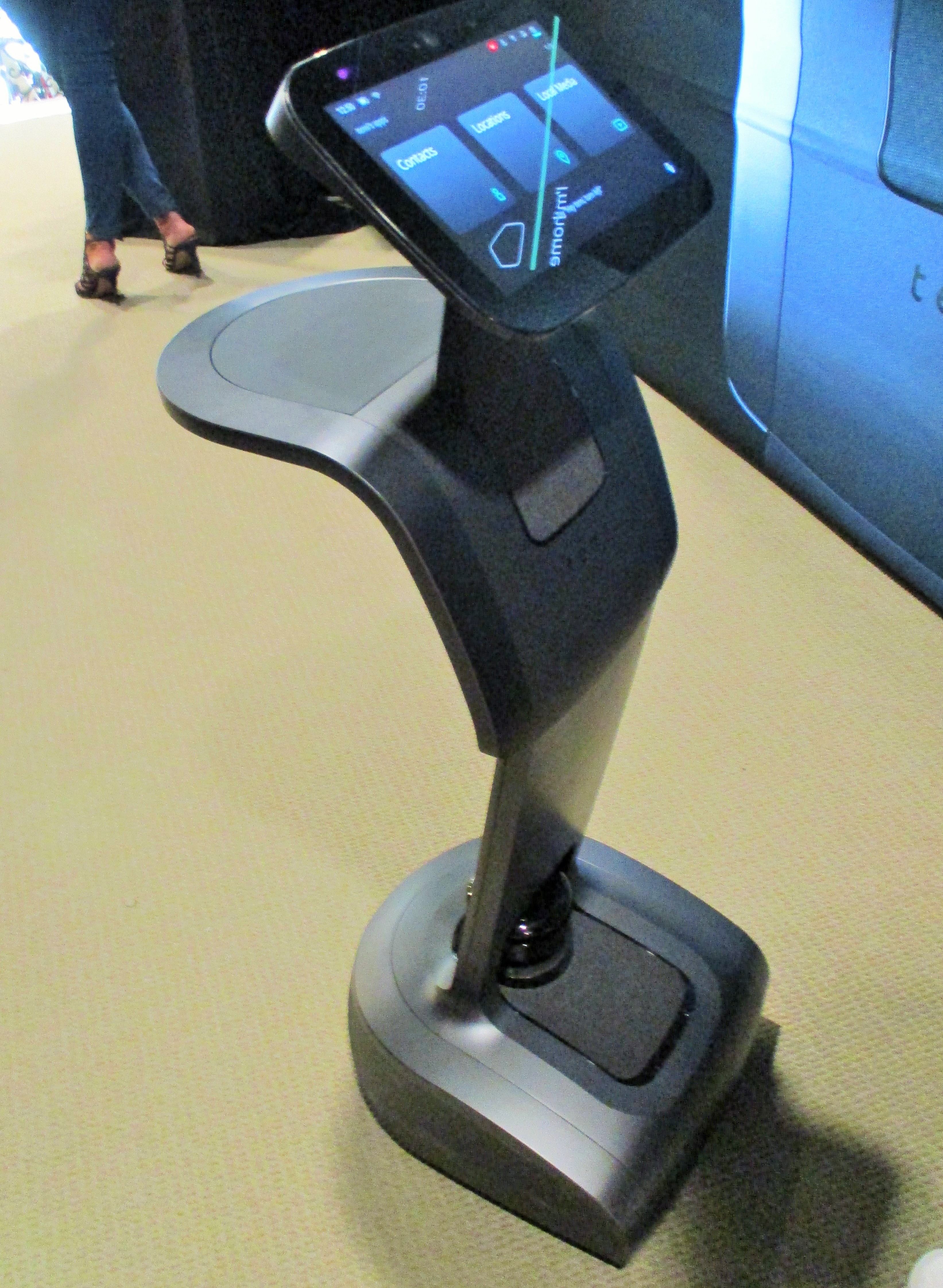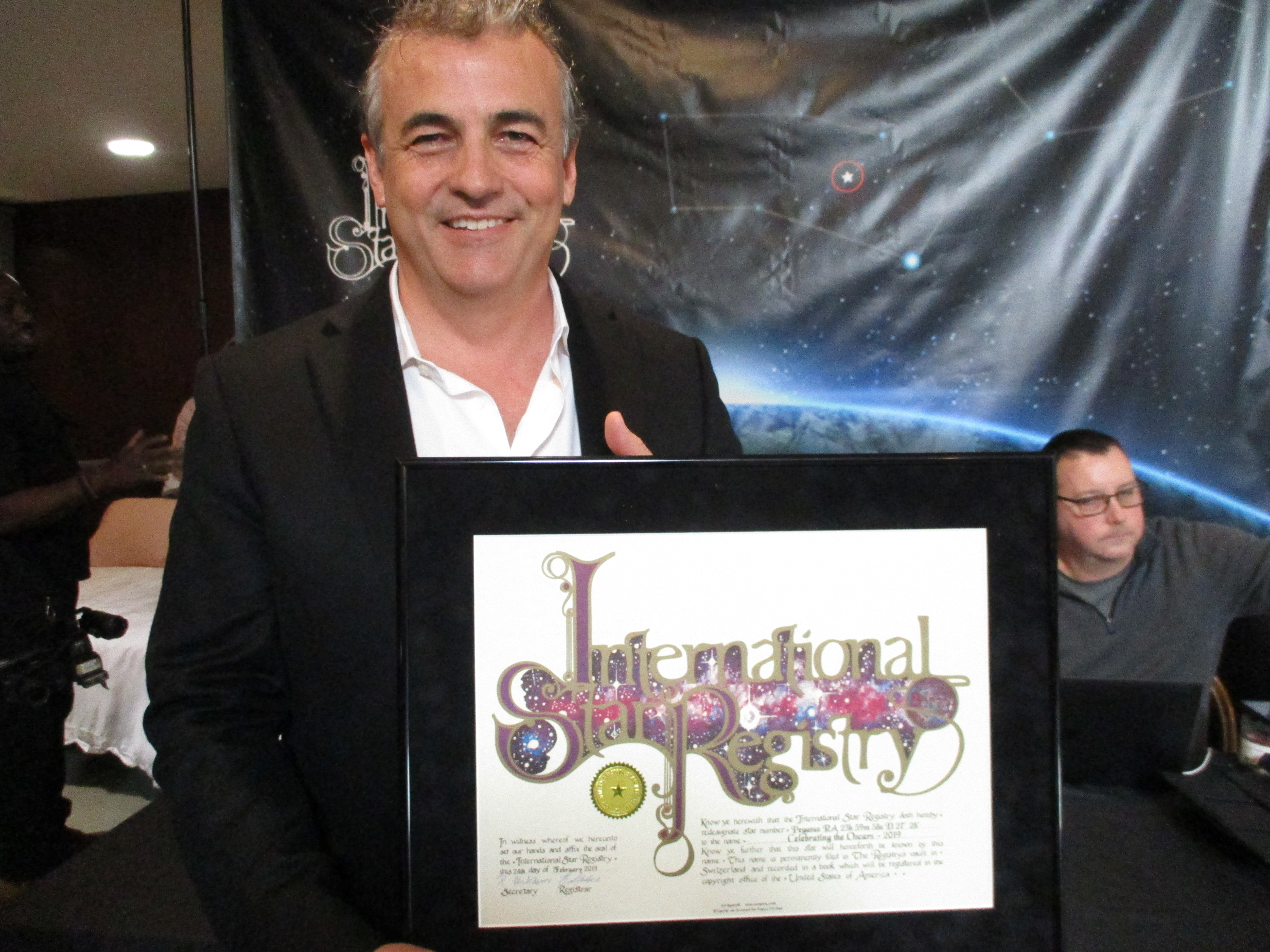 Thank you to Gavin and his wonderful team for yet another fun pre-Oscar afternoon meeting nominated celebs as they learn about sponsor products and the great sponsors who really 'bring it' when it comes to luxury gifts. I'm having a star named for my beautiful great grandson Nolan thanks to International Star Regristry. It was truely a "Pretty Woman" afternoon on Rodeo Drive. For additional information visit http://www.GBKproductions.com.
__________________________________________________________________
TINSLETOWN TIDBITS  .   .   .
THAT'S A WRAP - 34TH SANTA BARBARA INTERNATIONAL FILM FESTIVAL - Filmmakers Honored and Major Celebrities Walked the Red Carpet
by Bonnie Carroll

The 34th Santa Barbara International Film Festival began with a fun filled opening night Red Carpet that attracted local celebs, filmmakers, politicians and more. State Street was alive with activity as the evening began and area media showed up in force to cover the annual event. Despite some torrential rain storms that closed Highway 101 and required event changes for a few days the 34th took on a "Singin' in the Rain" style of fun film viewing and sensational celebrity award presentations.
Sponsors of the 34th SBIFF included UGG®, Toyota Mirai, Belvedere Vodka, City of Santa Barbara, Amazon Studios, ADL, Montecito Bank & Trust, IMDbPro, Union Bank, Driscoll's, Santa Barbara Vintners Foundation, Bentson Foundation, SEE International, Manitou Fund, Patagonia, Winchester Mystery House, Netflix, Mary Beth Riordan, Lynda Weinman & Bruce Heavin, Volentine Family Foundation, and many more supporting through trade.
Opening night film Diving Deep: The Life and Times of Mike deGruy was directed by Mimi deGruy and was a history of the work her husband Mike deGruy had done during his career as an oceanographer and activist, prior to his death during a helicopter crash while shooting in Australia. Mike deGruy was instrumental in bringing special movie viewing and educational opportunities to kids in Santa Barbara through the Mike's Day at the Movies program, enabling grammar school kids to view films and learn about the movie making process.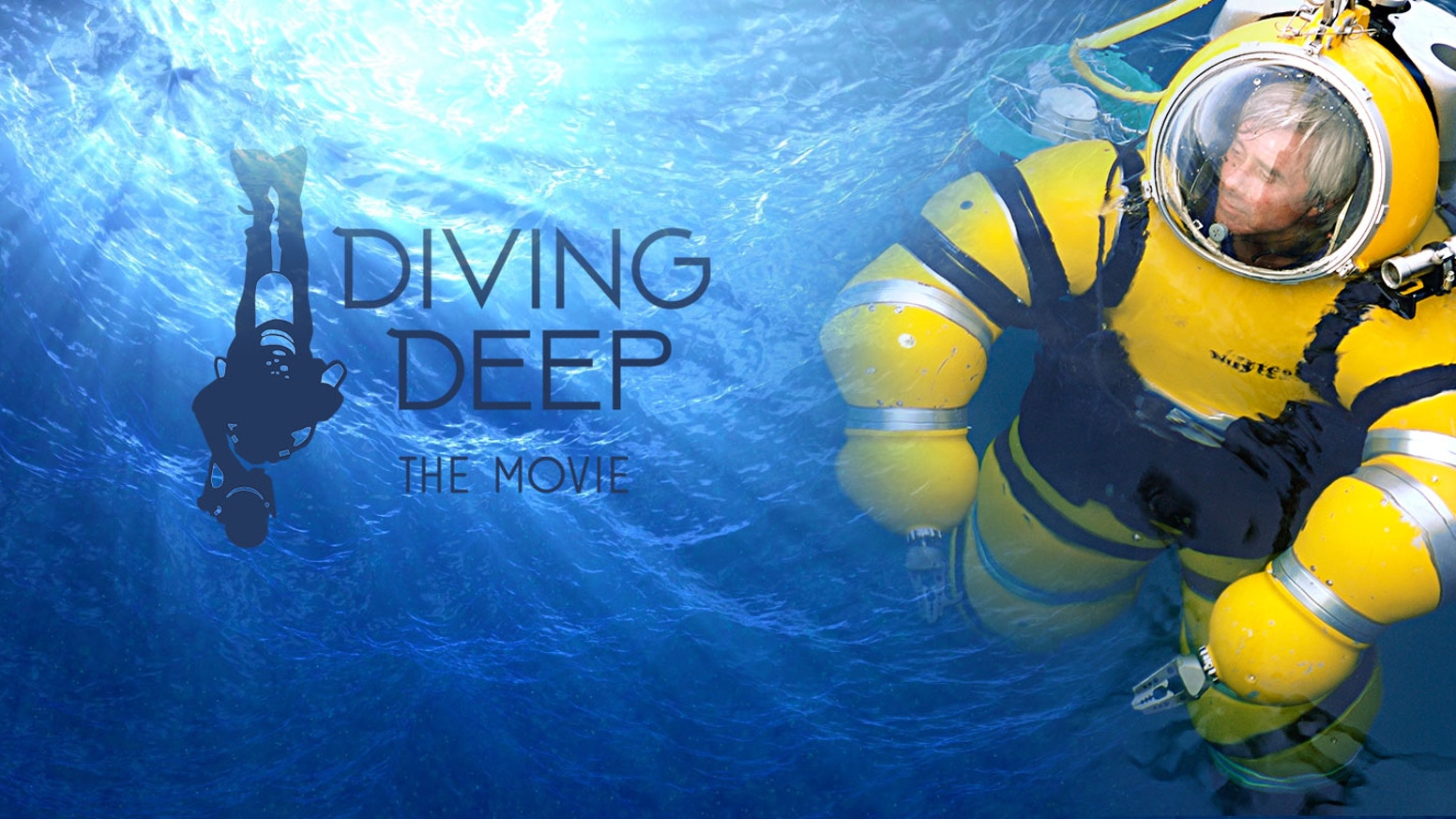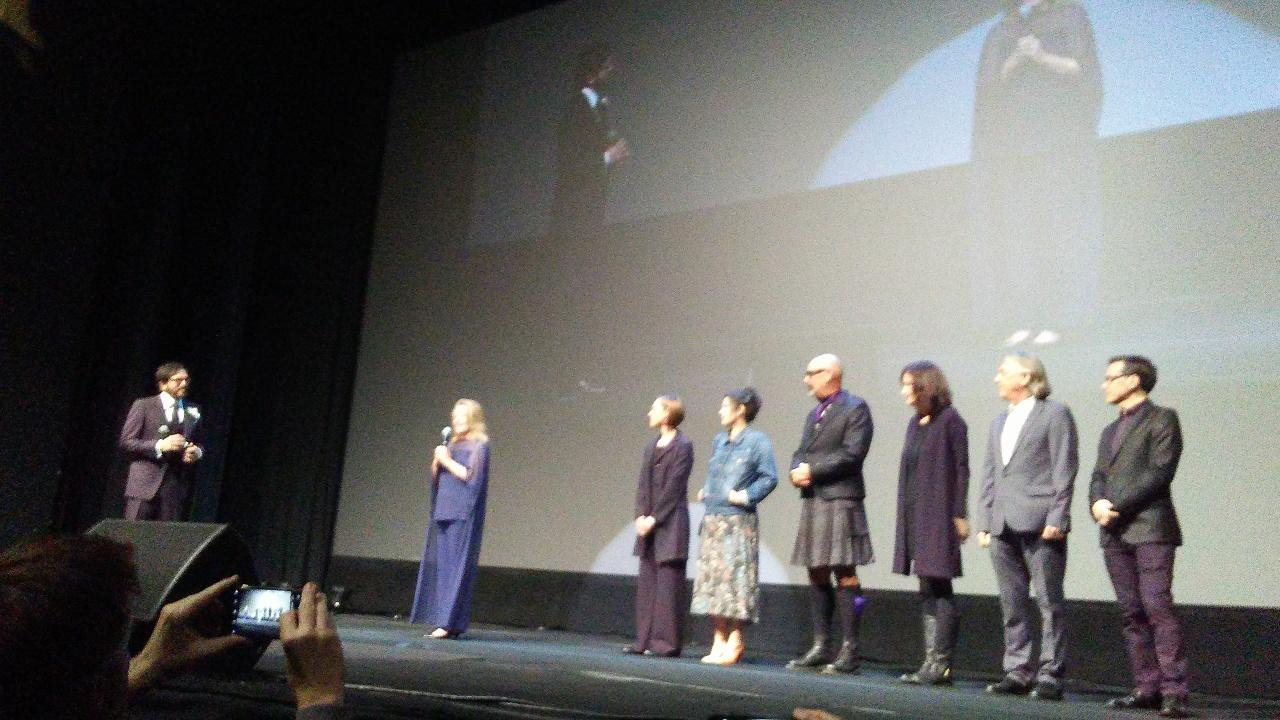 Roger Durling introduced Mimi, her children and her production team on stage prior to the showing of the film where the audience, many who knew and loved Mike, were both touched and impressed with the beauty of this labor of ocean love story. The film is a fantastic forever tribute to Mike and all that he stood for. The Opening Night Gala following the film was a huge party at El Paseo Center, where SBIFF attendees and an army of volunteers enjoyed sips and bites as they danced the night away.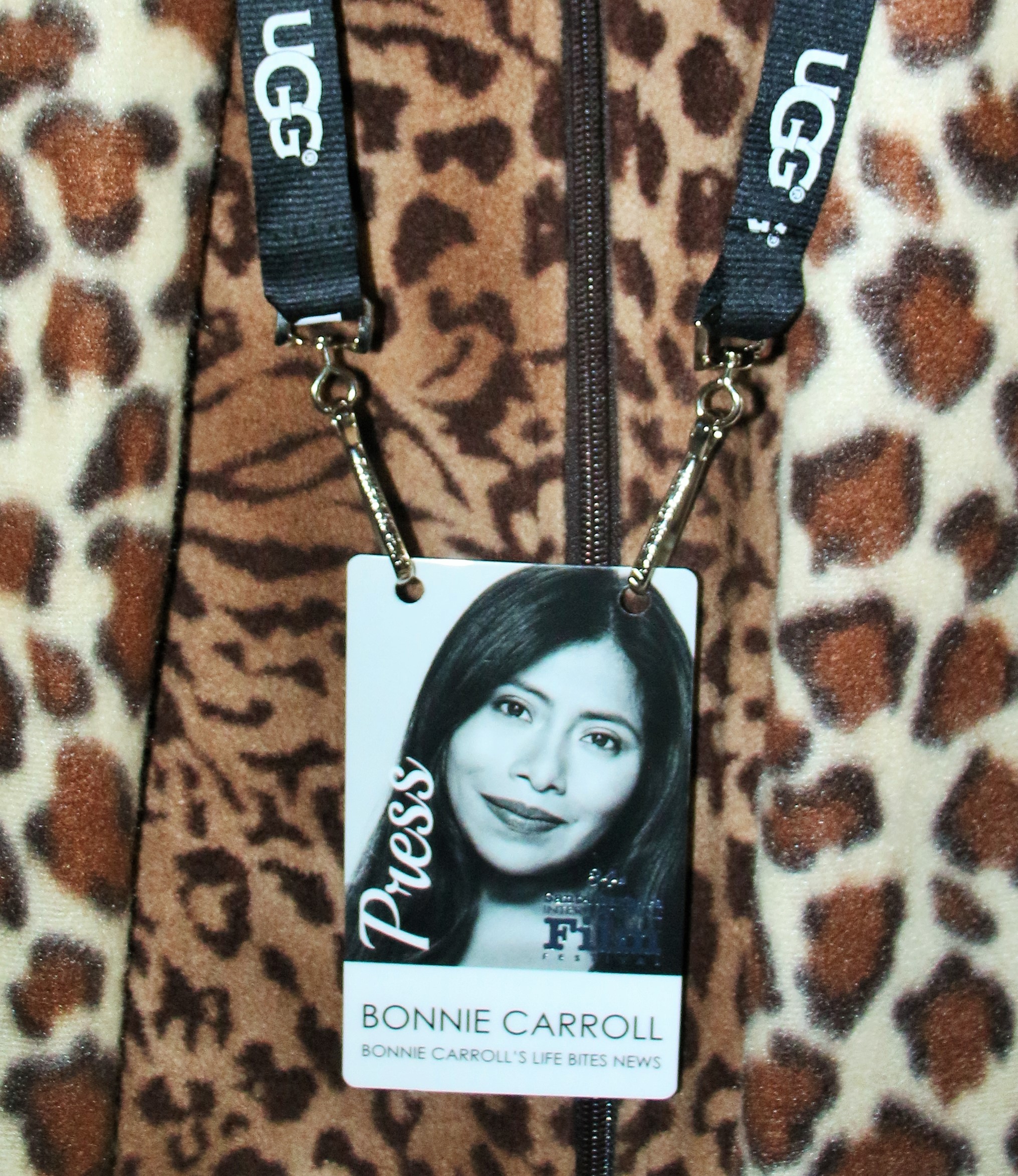 A screening of ROMA followed by a Q&A with the director and star was a huge draw at the Lobero Theatre, despite the rain. Director Alfonso Cuaron and his star Yalitza Aparicio were gracious in answering questions from the audience and media following the film which has gotten numerous awards and nominations and is a major contender for several Oscars this year. I was told it was a very moving program and that people brought flowers to the talented duo and audience members were in tears.
The 2nd night at the Arlington Theatre featured The Directors Awards, sponsored by the Hollywood Reporter on December 31st which brought five of the top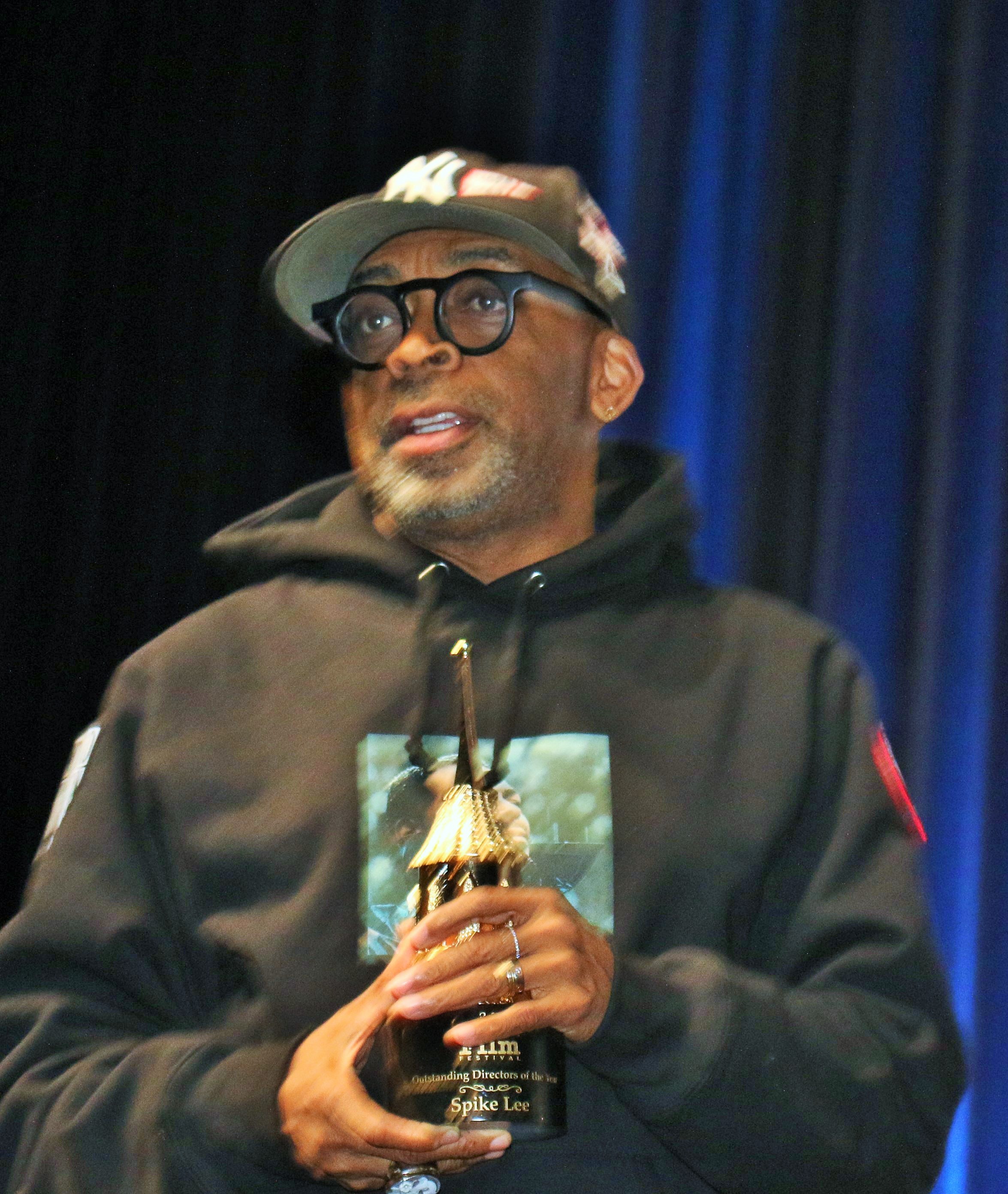 directors down the red carpet and stage center at the Arlington for a tribute by Scott Feinberg, followed by award presentations. Directors being honored included Alfonso Cuaron (Roma), Yorgos Lanthimos (The Favourite), Spike Lee (BlacKkKlansman), Adam McKay (Vice), and Pawel Pawlikowski (Cold War). This was the only opportunity for any audience to see all five Oscar nominated directors on stage other than guests who will be in attendance at the actual 2019 Oscar Awards. This group, who shared their views on their own work as well as the other directors on stage with them, were candid, fun and gave up some very interesting details on the making of their individual films.
"This lineup in front of you is without a doubt a freaking amazing lineup of risk taking, push envelope, take no prisoners group of artists," Roger Durling, Executive Director of SBIFF, told the audience when he took the stage at the Arlington Theatre at the end of the program to present the five nominees with the 2019 Outstanding Directors of the Year Award."You five make a case for cinema as art," he continued.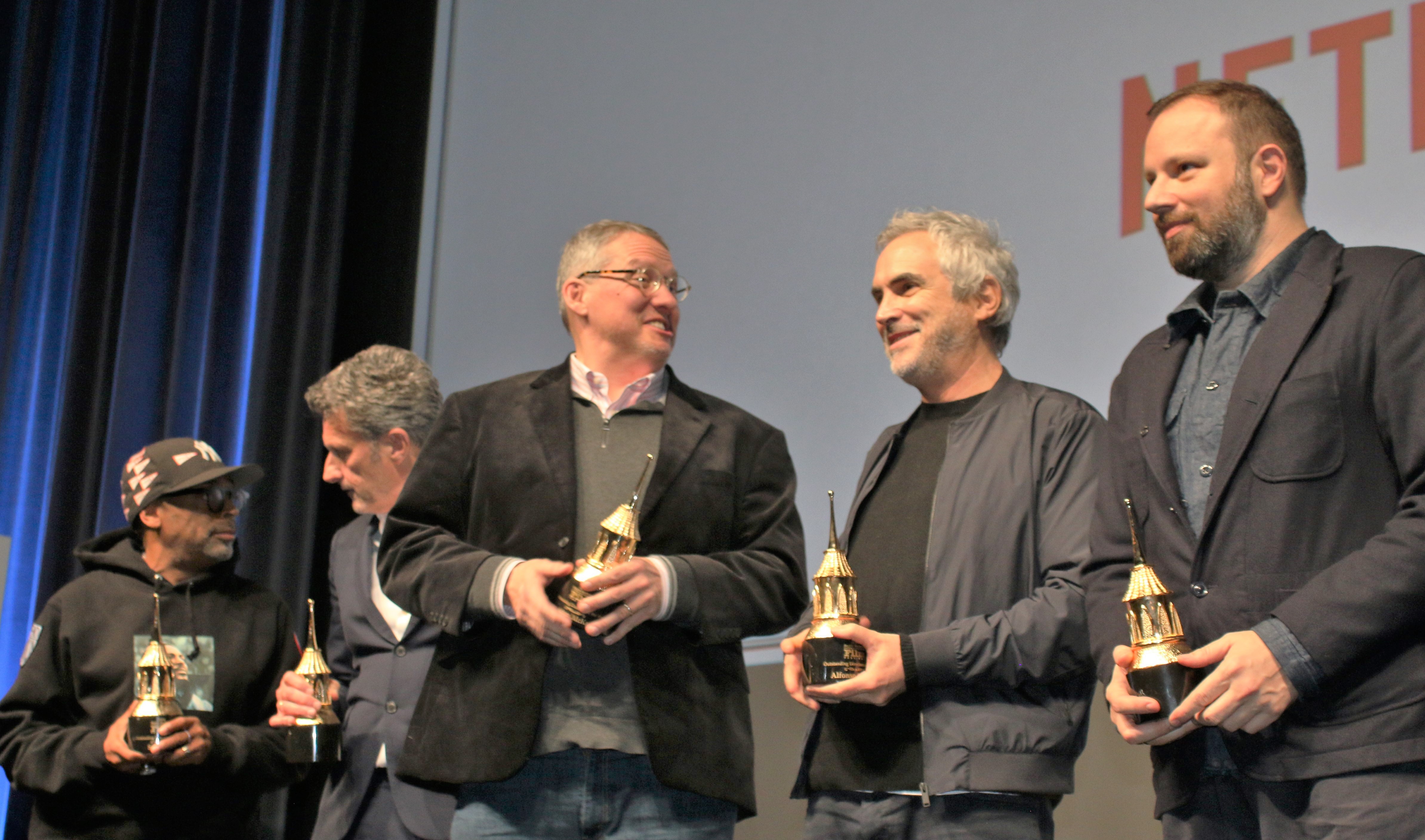 SBIFF Directors of the Year 2019
The celebration in the Belvedere VIP Lounge following the awards was an amazing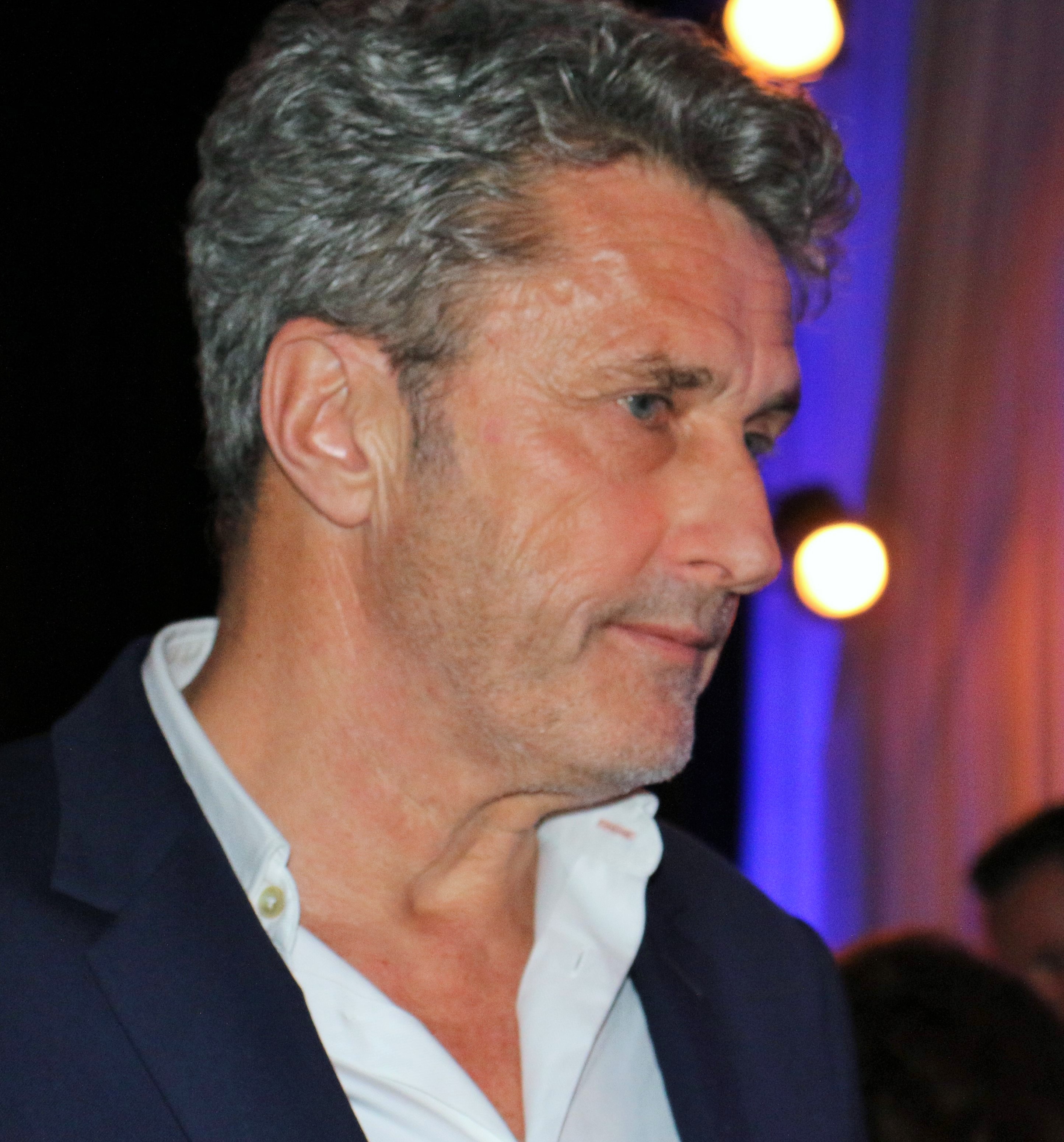 maze of masterful Belvedere cocktails, Opal Restaurant & Bar hors d'oeurves, along with scintillating conversations with award-winning directors, writers, filmmakers and actors. It was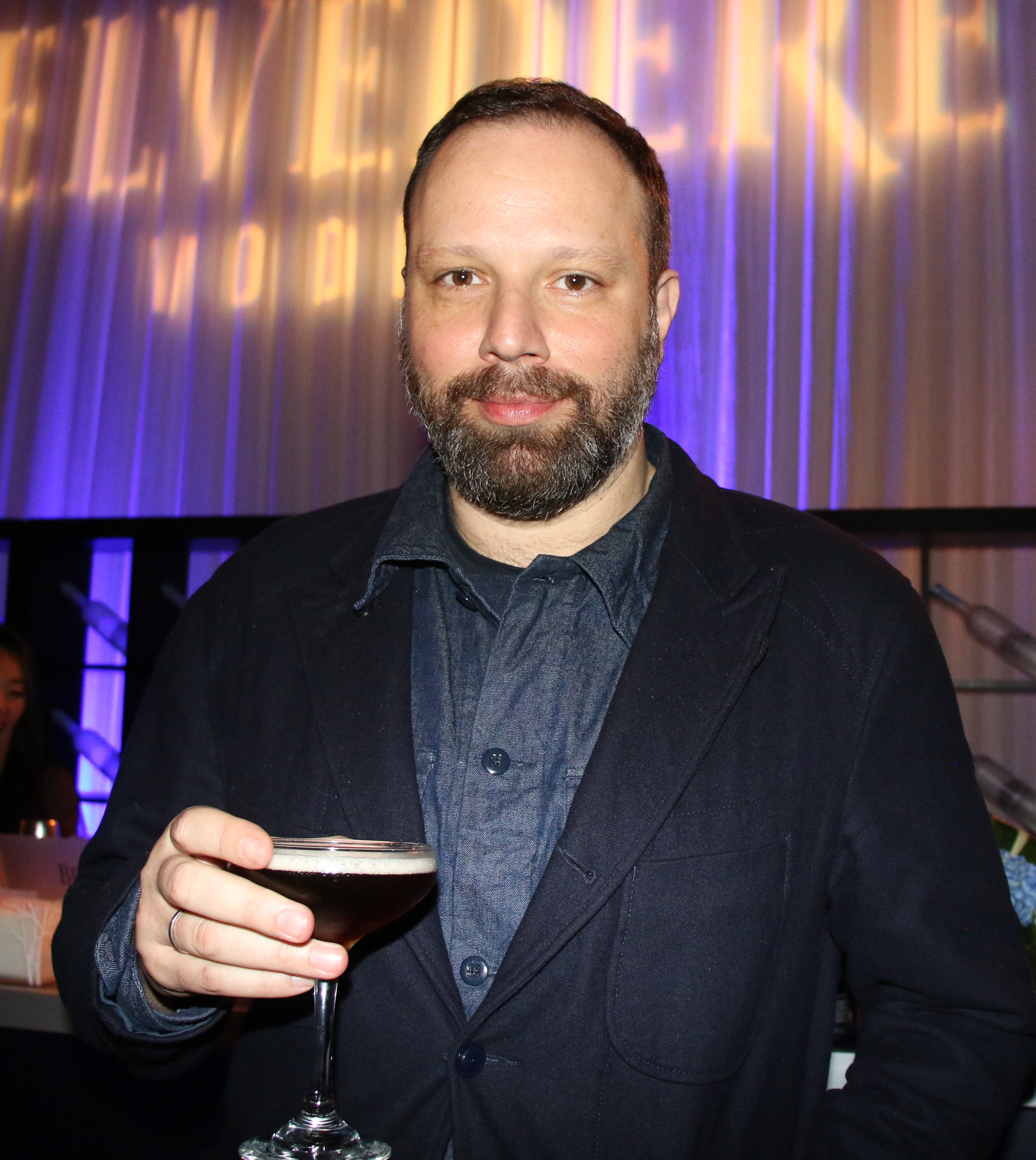 surreal to be up close and personal with talents like Alfonso Cuaron, Pawel Pawikowski, and Yorgos Lanthimos to share praise as well as do interviews over a Belvedere espresso martini. Listening to Alfonso Cuaron and Pawel Pawikowski discuss the importance a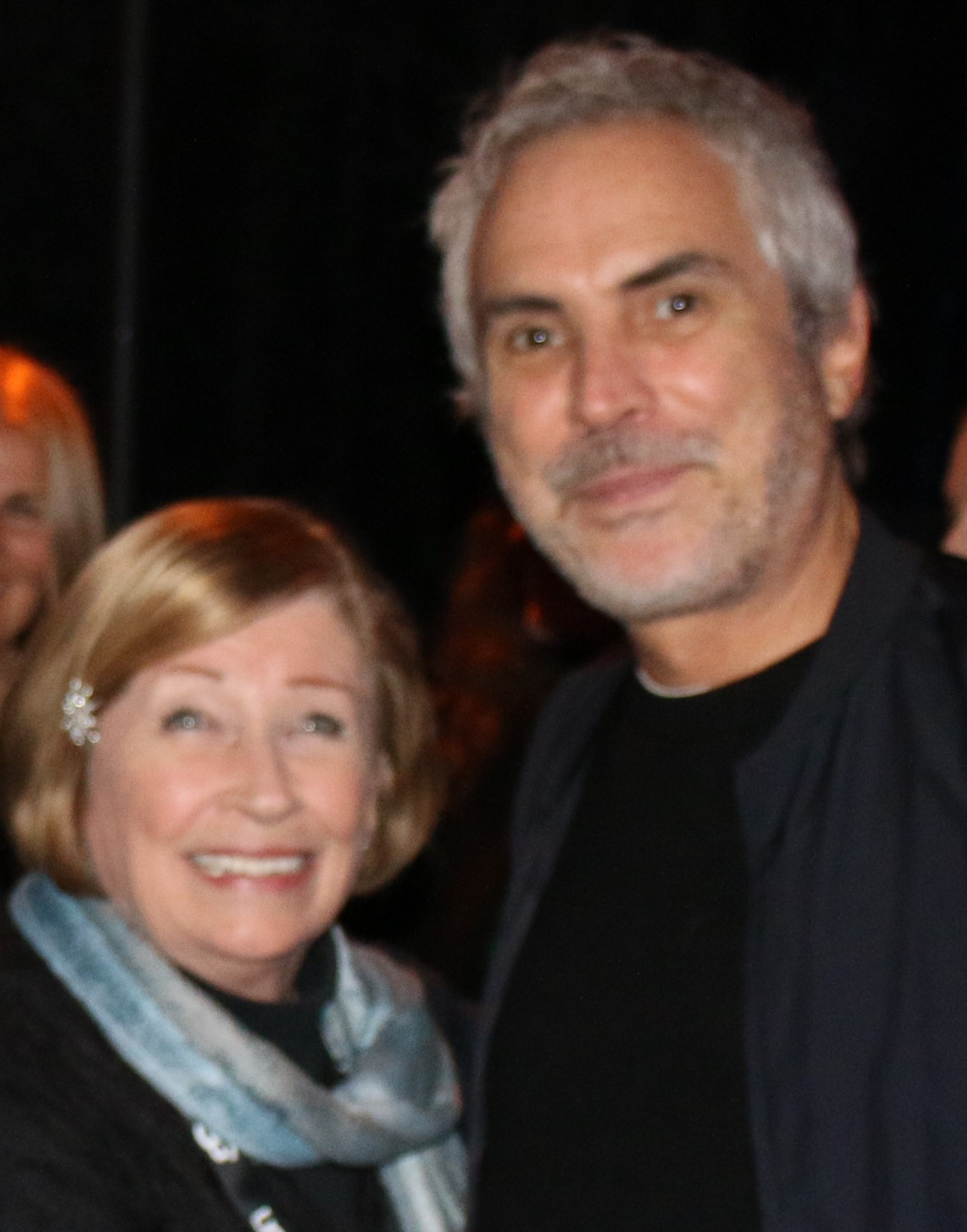 black and white approach played in the magical stories they placed on film was fascinating, and as a woman and mother my questions about Cuaron's deep understanding on a mother's love were explained by the time Cuaron said he spent questioning his mother and the young woman who had acted as his nanny while he was growing up. Much of the Cuaron film ROMA was shot in actual destinations of his childhood.
Outstanding Performer of the Year Award was presented to Rami Malek on Friday, February 1 on stage at the Arlington. This tribute was created to honor the actor or actress whose role in a film has exceeded greatness. The 34th Annual Santa Barbara International Film intimate tribute to Oscar nominated Actor Rami Malek who received the Outstanding Performer of the Year Award for his performance in FOX's 2018 release, Bohemian Rapsody was a star studded night.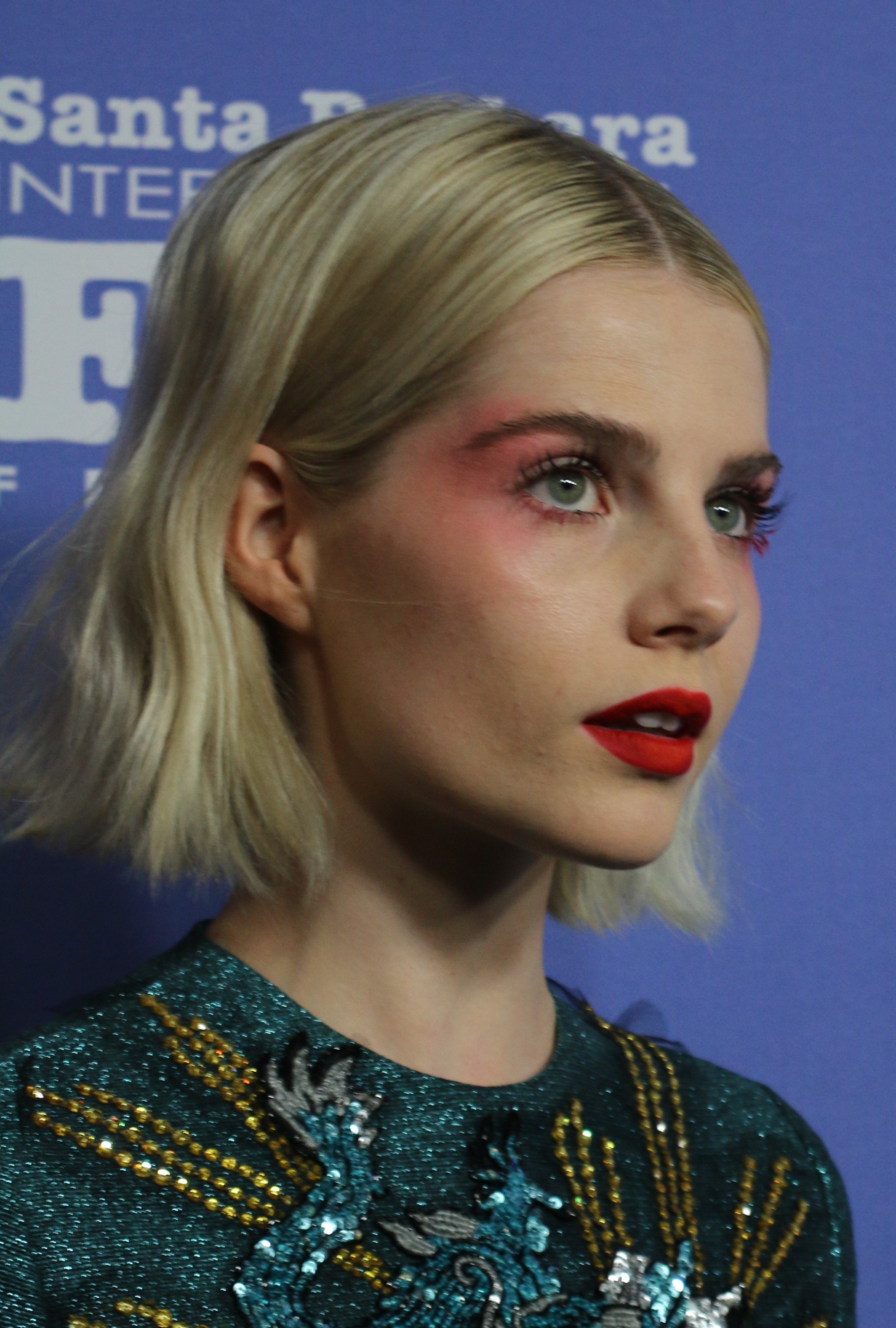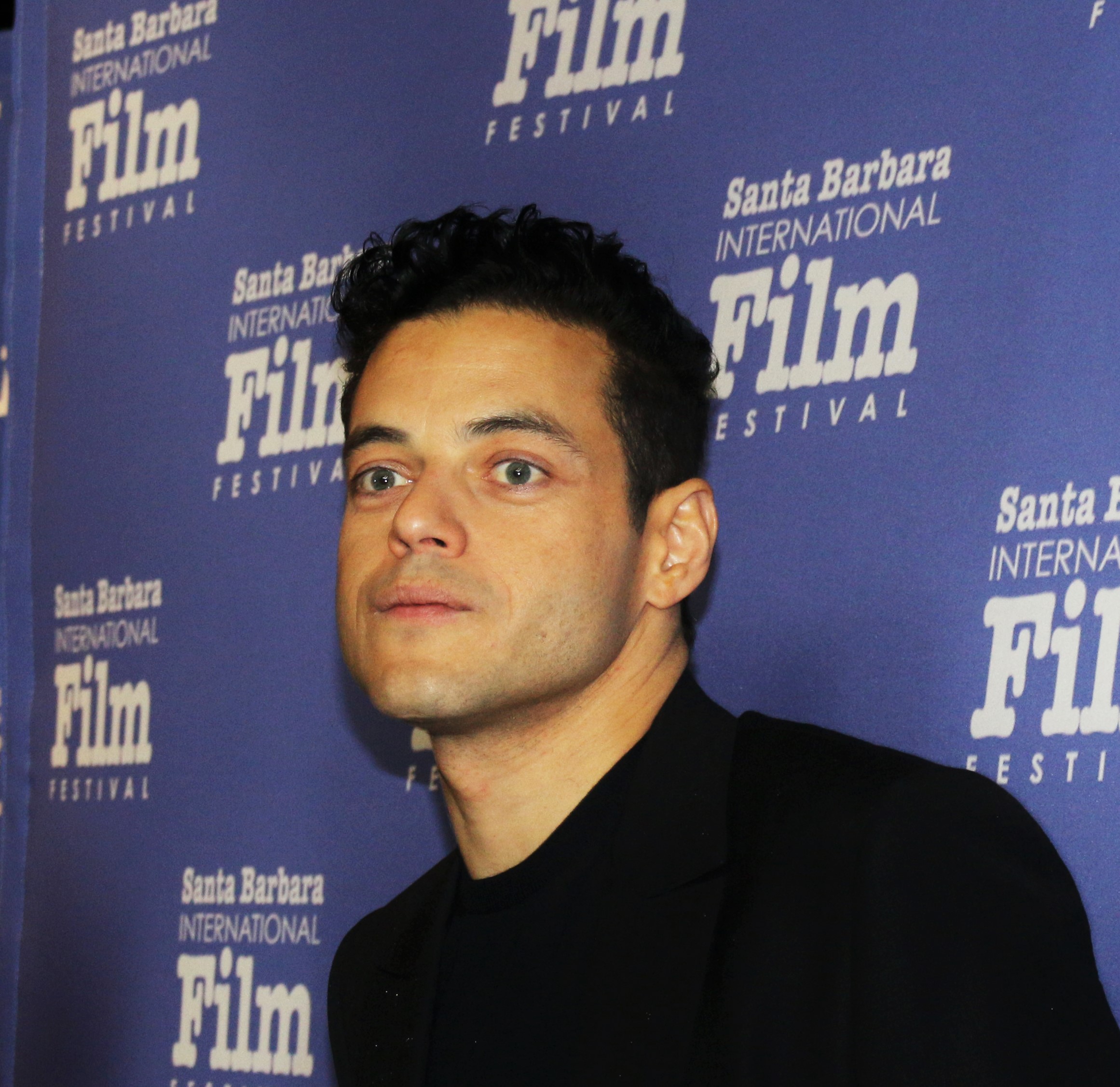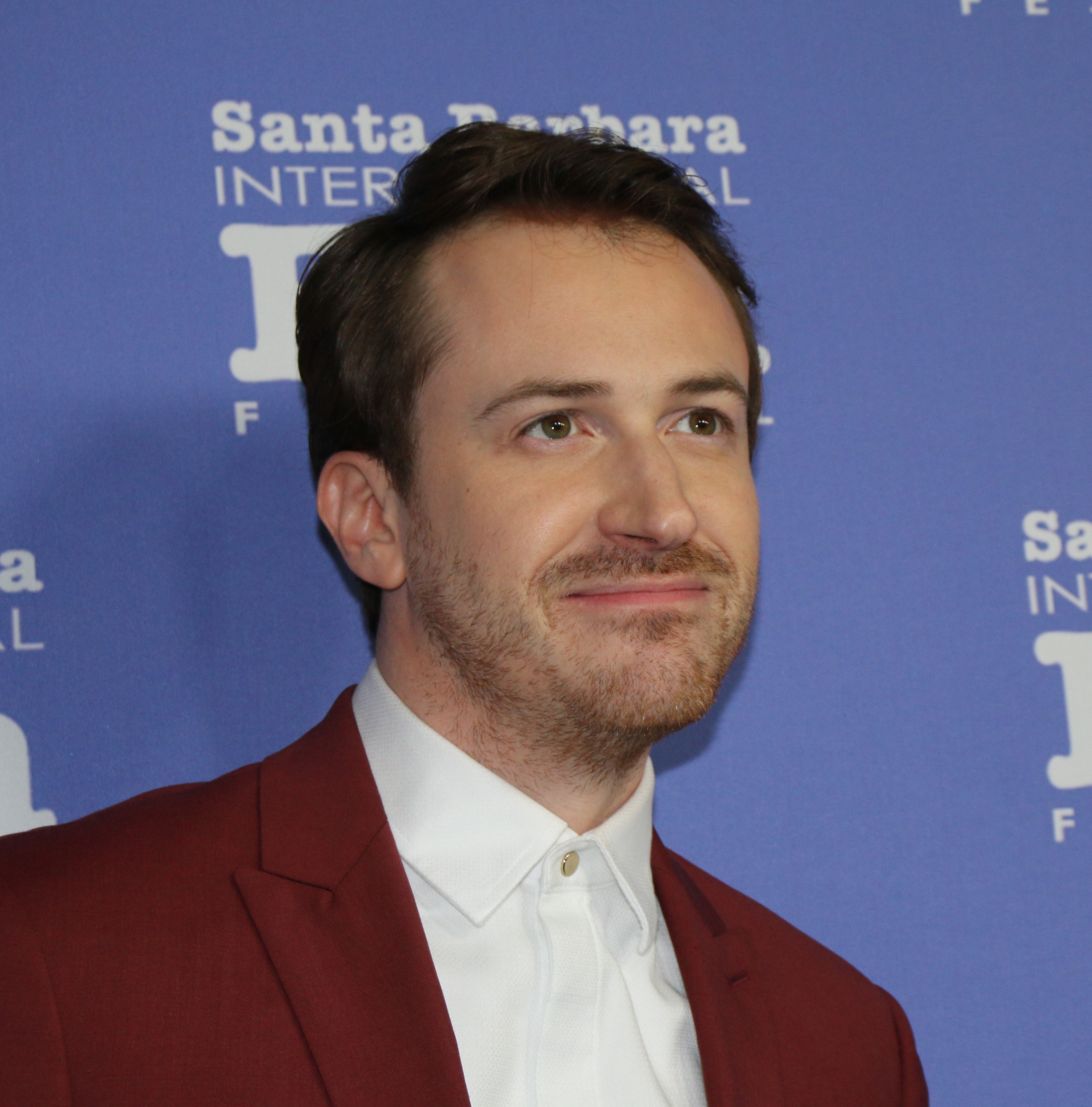 Lucy Boynton, Rami Malek, Joe Mazzello on the SBIFF Red Carpet
Malek arrived to the tribute with friend and presenter Joe Mazzello and co-star Lucy Boynton. Malek sat with The Hollywood Reporter's Scott Feinberg for an in depth conversation and a look back at his career. It's easy to love this humble and very talented young actor who in some ways reminds me very much of Leo DiCaprio in his earnest and honest approach to people and the integrity of his work. He shared how supportive his parents have been, and the major role his casting director played in bringing him challenging roles. Malek and Joe Mazzello were singing each others praises throughout the night. The after party in the Belvedere lounge was alive with guests congratulating Malek, Mazello and Boyton on their success and expressing appreciation for their award participation at SBIFF.
Viggo Mortensen was presented the American Riviera Award on February 2nd at the Arlington Theatre at 3:00 p.m for outstanding achievement in a film. Ed Harris presented the award and the interview was done by columnist Pete Hammond. Due to extreme weather conditions closing local highways the star was flown to Santa Barbara by a private pilot where he received a warm welcome before The American Riviera ™ Award presentation. The handsome and talented star was generous during interviews with waiting media and his on stage interview was equally open and warm. Because Santa Barbara has long been described as the American Riviera™, SBIFF proudly placed this trademarked name on their award for outstanding achievement in American film.
At 3:00 on February 3, the Red Carpet at the Arlington was overflowing with local, national and international press covering Actress Glenn Close (The Wife) who walked the red carpet with her darling dog "Pip" and was presented the Maltin Modern Master Award by Roger Durling, who did his best to fill in for the "Dude" Actor Jeff Bridges who was unable to attend due to weather conditions.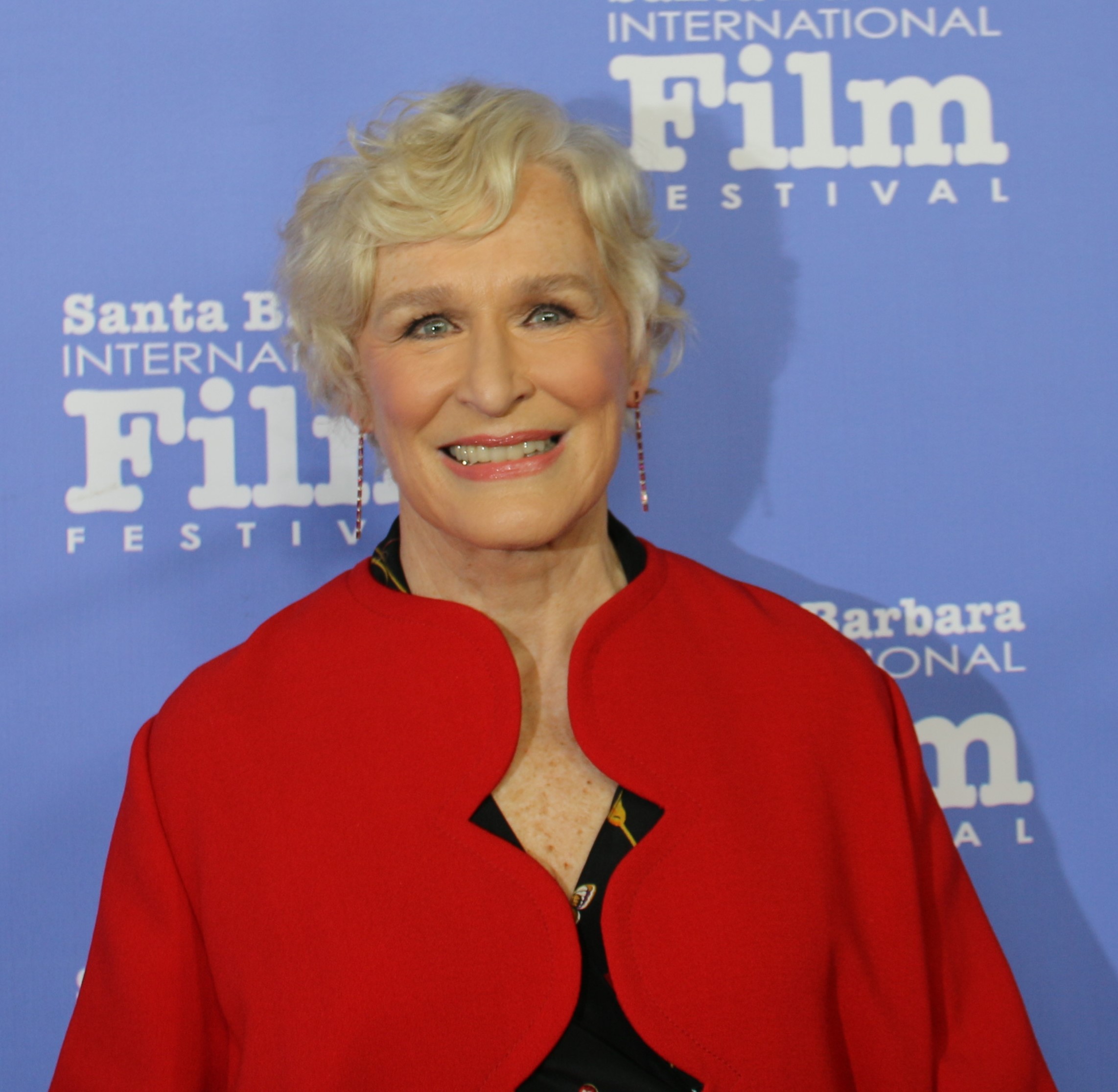 Following her Golden Globe Award win last month Close stated "It is such an honor at 71 years of age to still be in the room with my acting peers and still contributing as a member of the acting community." Her honesty and candid sharing was also very much in play in the Arlington Theatre during her interview with Lenard Maltin and acceptance of the Maltin Modern Master Award.
Glenn Close, a six-time Academy Award nominee, made her feature debut in The World According to Garp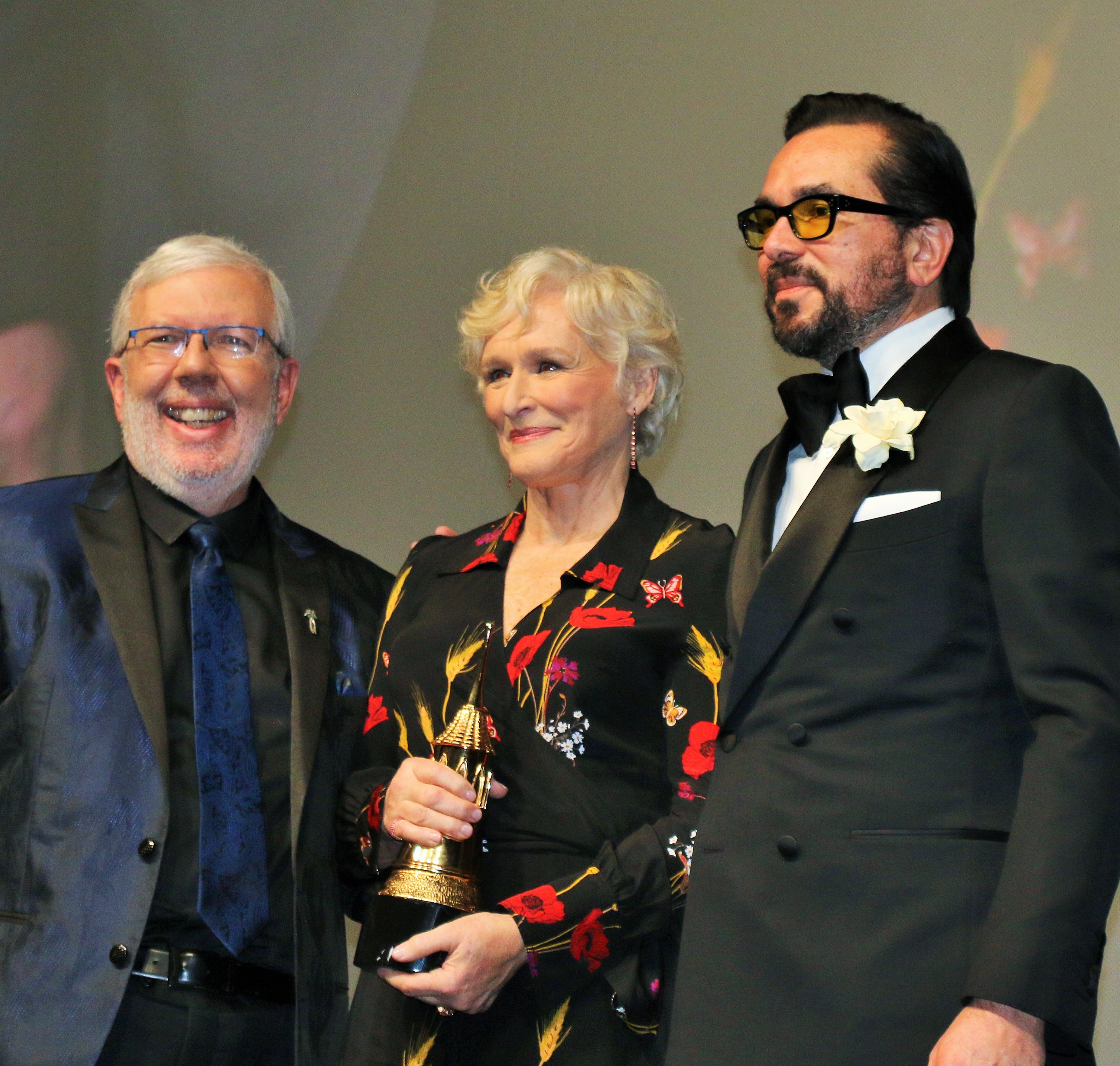 , earning her first Oscar nomination. She was subsequently Oscar-nominated for The Big Chill, The Natural, Fatal Attraction, Dangerous Liaisons and Albert Nobbs, for which she was also co-screenwriter, producer and lyricist on the Golden-Globe nominated song, "Lay Your Head Down." She stars with Jonathan Pryce in Jane Anderson's film adaptation of Meg Wolitzer's bestselling novel, The Wife, as well as in Jane Anderson's play, The Mother of the Maid, currently on stage at New York's Public Theater through December 23.
Ms. Close made her theatre and Broadway, debut in Harold Prince's revival of Love for Love. Her theater credits include The Crucifer of Blood, Barnum (Tony nomination) and Tony Awards for The Real Thing, Death and the Maiden and Sunset Boulevard. She will star in The Mother of the Maid at the Public Theater this fall. Starting in 2007, Ms. Close headlined the legal thriller Damages for five seasons, winning two consecutive Best Actress Emmys. Her 12 Golden Globe nominations include a Best Actress Award for a television production of The Lion in Winter. Among her 12 Emmy nominations is a Best Actress Award for Serving in Silence: The Margarethe Cammermeyer Story (earning her a Peabody Award as executive producer). Ms. Close co-founded the charity Bring Change to Mind, which confronts the stigma and misunderstanding around mental illness.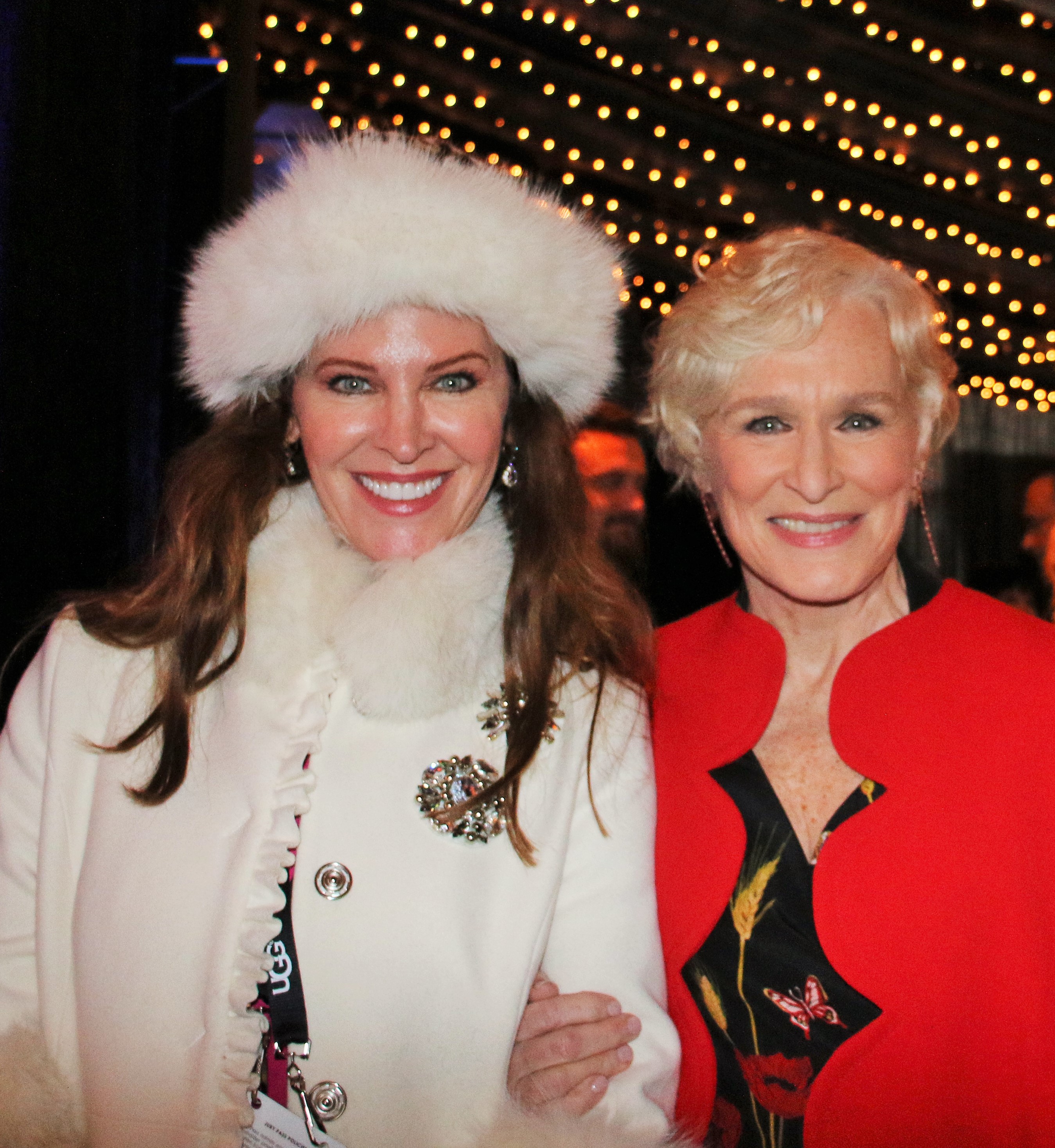 SBIFF Juror Leslie Zemeciks & Award Recipient Glenn Close
The 2019 SBIFF Panels included specific coalitions of experts, headed by outstanding leaders in the field who shared a bevy of information on their work and did comprehensive Q&As. Madelyn Hammond, producer of Deadline's Contenders events, moderated the phenomenal Women's Panel of Louise Bagnall, Hannah Beachler, Nina Hartstone, Lynette Howell, Ai-Ling Lee, Domee Shi, Marina de Tavira, Betsy West amd Rayka Zehtabchi onstage at thevLobero Theatre on February 3, which brought raves from attendees. The Director's Panel, Producer's Panel and Writer's Panel were also held at the Lobero Theatre.
On the same day at 8:00 Melissa McCarthy, who is always a joy to see coming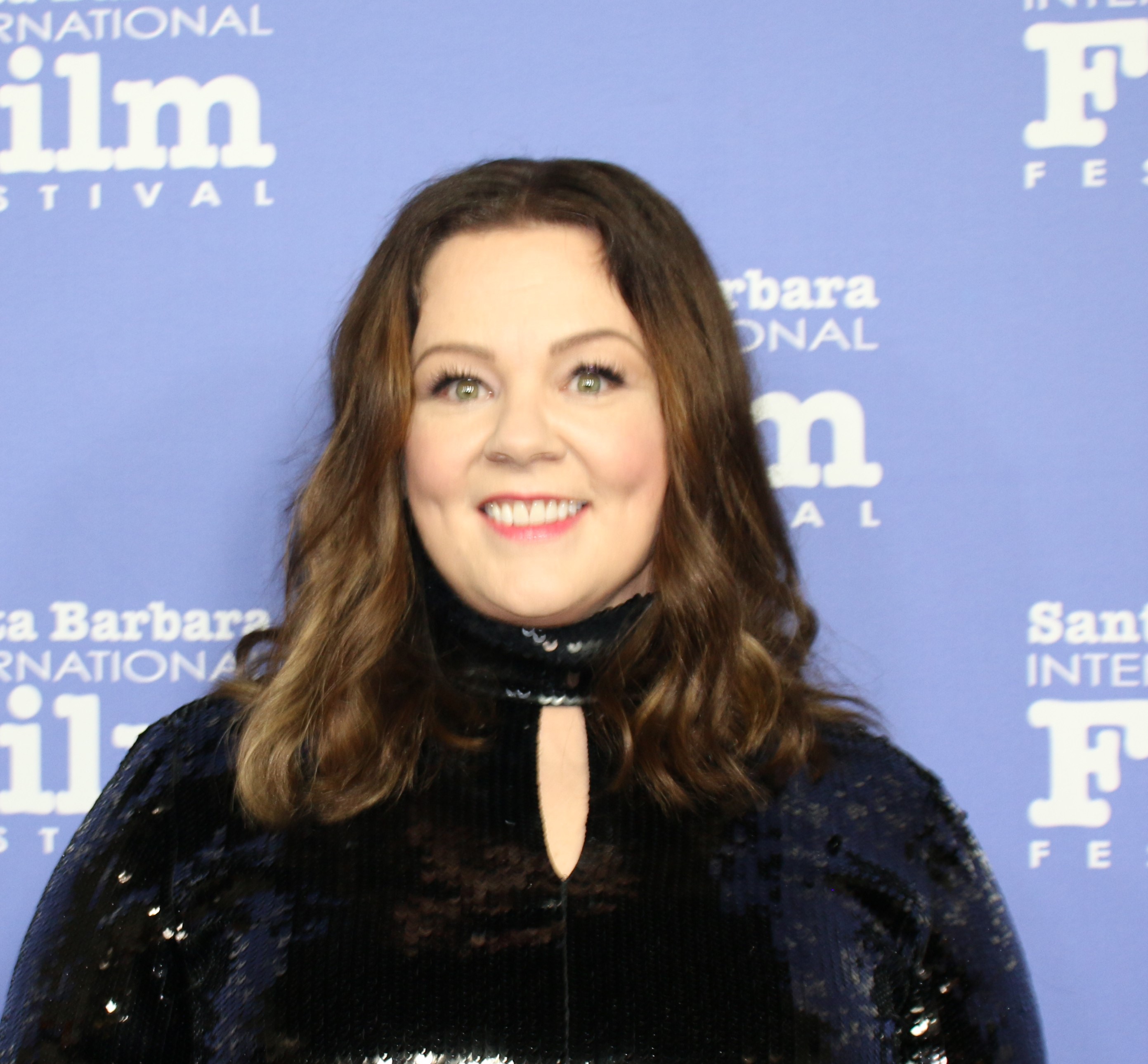 down any Red Carpet seemed very happy to be the recipient of SBIFF's 2019 Montecito Award. McCarthy sat in conversation with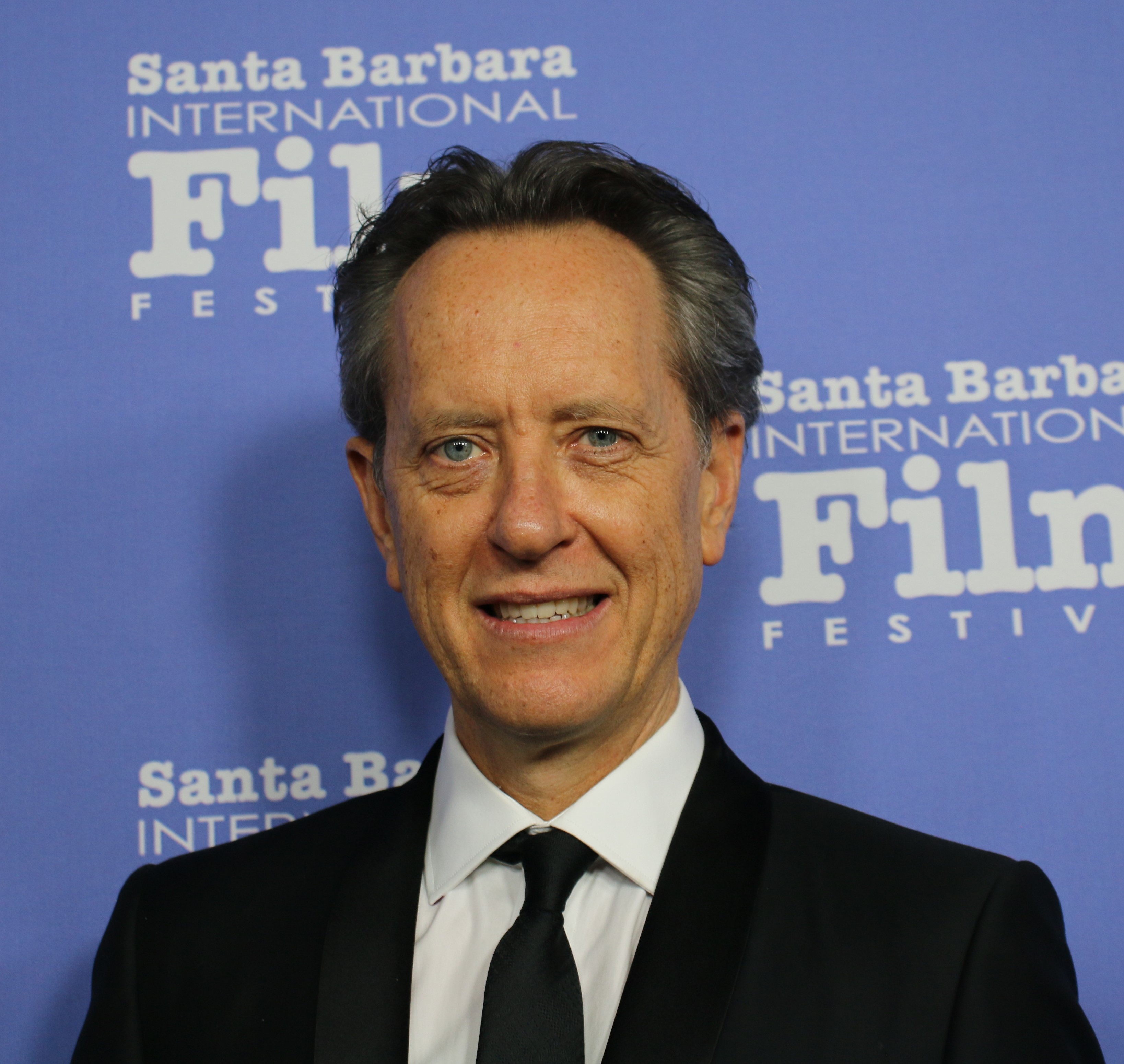 IndieWire Editor at Large, Anne Thompson. This award is given to Given to a person in the entertainment industry who has made a great contribution to film. She was very cordial to the waiting media and screeming fans who had waited in front of the Arlington Theatre in the rain to see her, as well as the waiting media. When asked by a reporter "what do you attribute your sense of humor to?" McCarthy said "I credit my mom and dad for my humor." Actor Richard E. Grant also walked the carpet with McCarthy and presented her with the award Montecito Award.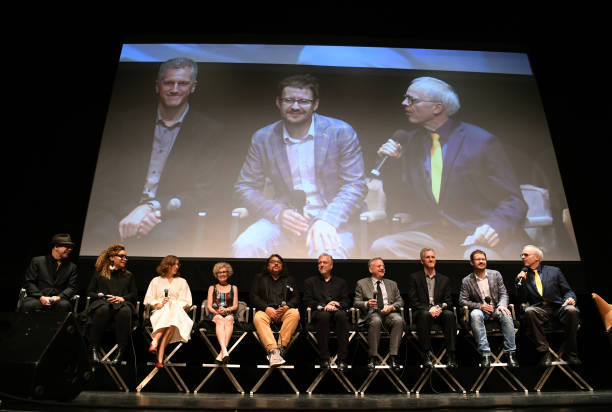 The February 4th recipients of the fifth annual Variety Artisans Awards, which celebrates those essential to the film making process and who have exhibited the most exciting and innovative work of the year in their respective fields. The Variety Artisans Awards Tribute evening, presented by Toyota Mirai, took place on Monday, February 4th at the Lobero Theatre and was moderated by Variety Sr. VP Awards Editor, Tim Gray. The Variety Artisans Award was presented to the following Oscar nominees: Barry Alexander Brown for Editing in Focus Feature's "BlackKklansman" directed by Spike Lee. Barry has collaborated with Spike Lee since "Do The Right Thing".This is his first Oscar nomination for editing. Ruth Carter for Costume Design in Disney's "Black Panther", directed by Ryan Coogler. This is Ruth's third nomination, having been nominated for Amistad and Malcom X. Fiona Crombie for Production Design in Fox Searchlight's "The Favourite" directed by Yorgos Lanthimos. This is Fiona's first Oscar nomination having previously collaborated with Jane Campion on "Top of the Lake" and director Justin Kurzel. Lukasz Zal for Cinematography in Amazon Studio's "Cold War" directed by Pawel Pawlikowski. Lukasz collaborated with director Pawel on his first film, "Ida," for which he received an Academy Award nomination. Patricia Dehaney for Hair/Make-Up for Annapurna's "Vice" directed by Adam McKay.
Patricia Dahaney has worked with filmmakers ranging from Christopher Nolan to Clint Eastwood to Paul Thomas Anderson. This is her first Academy Award nomination. David Shirk for Visual Effects in Steven Spielberg's "Ready Player One". Marc Shaiman for Score in Disney's "Mary Poppins Returns" directed by Rob Marshall. Marc is a Grammy, Emmy, and Tony award winning composer with seven Academy Award nominations under his belt. Skip Lievsay, Craig Henighan and Jose Antonio Garcia for Sound Mixing in Netflix's "Roma" directed by Alfonso Cuaron. Sergio Diaz and Skip Lievsay for Sound Editing in Netflix's "Roma" directed by Alfonso Cuaron.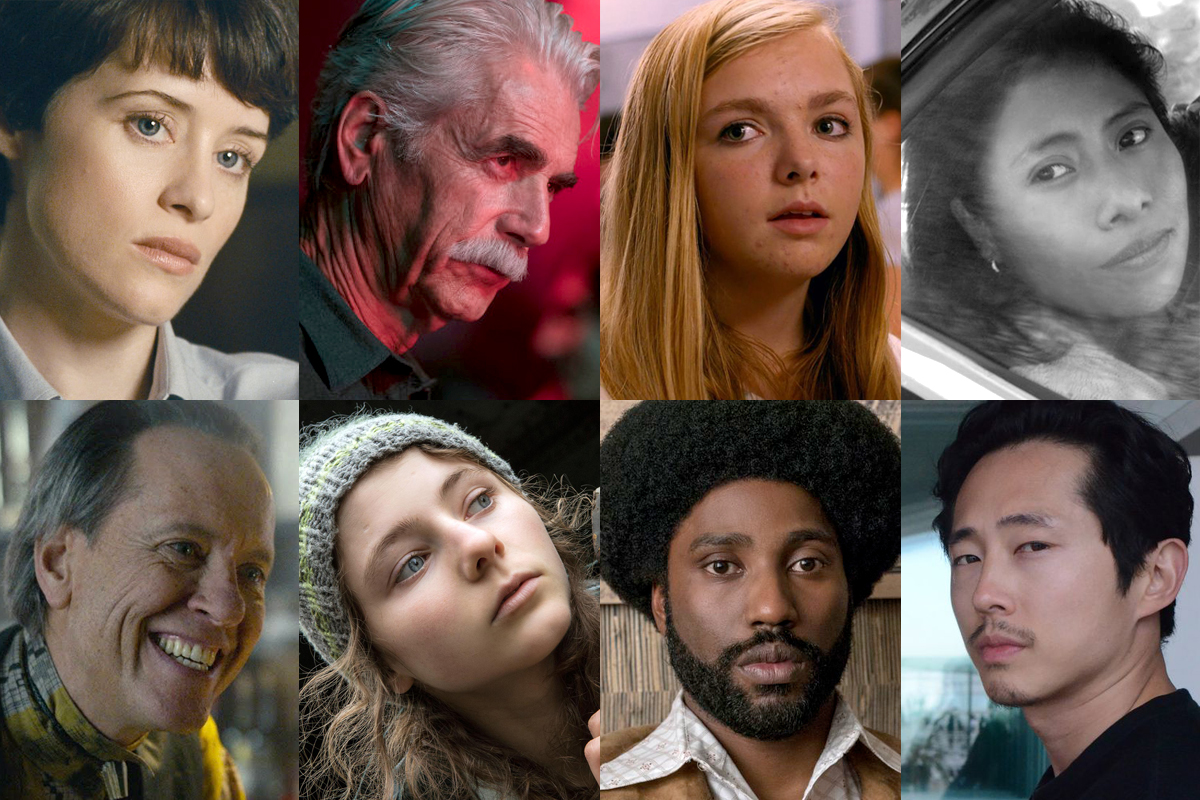 Virtuoso Award presented by UGG was held on Tuesday February 5th went to actors including Yalitza Aparicio (Roma), Sam Elliott (A Star is Born), Elsie Fisher (Eighth Grade), Claire Foy (First Man), Richard E. Grant (Can You Ever Forgive Me?), Thomasin McKenzie (Leave No Trace), John David Washington (BlacKkKlansman), and Steven Yeun (Burning). The Virtuoso Award is given to multiple "up-and-coming" actors for achieving a breakthrough performance. It was a long awaited night. They all enjoyed posing for photographers, and greeting fans in front of the theatre. The moderator for this award was Scott Fineberg. Each interview was a close up and personal look at the award winners film career. Women in the audience were especially excited to see award recipient Sam Elliott who gave a steller performance in (A Star is Born)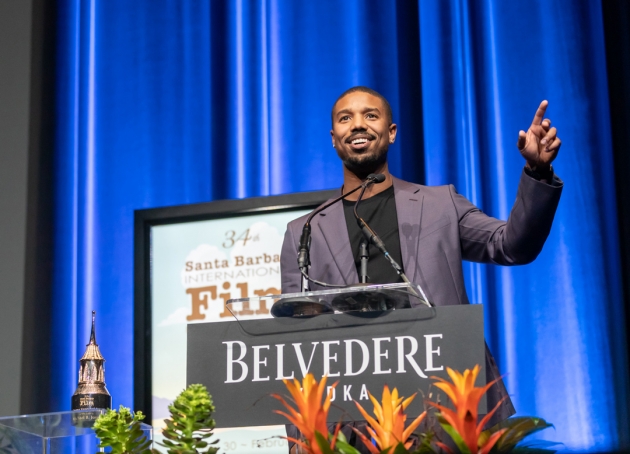 The Vanguard Award, a tribute that was created with the intention of honoring actors with the tenacity to forge new ground in their craft, was presented to Michael B. Jordan, who was greeted by a huge crowed before walking the carpet. He was very entertaining and interesting on stage and the audience seemed charmed by his candor during the interview. The Cinema Vanguard Award waws presented to actor Michael B. Jordan, for his work in two of the year's most critically acclaimed, culturally significant and record-breaking box office hits: "Black Panther" and "Creed II." The Cinema Vanguard Award recognizes actors who have forged their own path, taking artistic risks and making a significant and unique contribution to film. The one-on-one career retrospective conversation was moderated by Scott Feinberg from The Hollywood Reporter. Jordan was deeply touched by the standing ovation he received from the audience. At the conclusion of the conversation portion, Feinberg invited Jamie Foxx to present Jordan with the award.

After receiving the award, Jordan expressed his gratitude and shared some insight into what motivates him. "I'm not in this for fame. I'm not in this for the attention. I'm really trying to create a blueprint to show people that if you're good, and you're good-hearted, and you do the right thing, that you can be successful," he told the audience. "You can hold yourself to a higher standard and you don't have to cut corners. There is no substitute for hard work and you don't have to do it by yourself, you don't have to do it alone. You surround yourself with people that believe in your vision, that are like minded, that are like-hearted, and you'll be surprised at where that will take you." Jordan proceeded to make a commitment to produce film and television that "represents all of us," as well as create opportunities for people "of all walks of life" both in front of and behind the camera.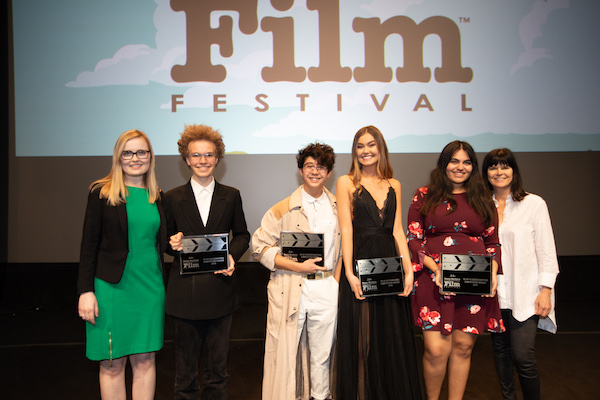 Claire Waterhouse, Santiago Bailey-Mucchio, Spike Miller, Stephanie Foster, Aashka Pandya, Mary Beth Riordan

10-10-10 Awards were presented to student competitors following a showing of this years films. Santa Barbara High School and SBCC students and their parents and mentors were in attendance at the Arlington for this special award recognition during the annual Santa Barbara International Film Festival.
This year's 10-10-10 Competition winners included High School Screenwriting Spike Miller for "Test of the Dead" - College Screenwriter Aashka Pandya "The Quarter Life Crisis" and High School Filmmaking competition winners Santiago Bailey-Muscchio "Object Permanence – college filmmaking competition Stephanie Foster "Here to Help" which were presented by SBIFF Education Director Claire Waterhouse and Mary Beth Riordan, long-time sponsor.
Congratulations to ALL the SBIFF Film Winners announced at the Belmond El Encanto awards Breakfast who included:
Audience Choice Award sponsored by The Santa Barbara Independent: Kasper Torsting's In Love and War (I krig & kærlighed)
Best Documentary Short Film Award: Leslie Iwerks's Selling Lies
Bruce Corwin Award – Best Live Action Short Film: Christopher Wollebekk's My Brother Amal (Min bror Amal)
Bruce Corwin Award – Best Animated Short Film: Rachel Johnson's Henrietta Bulkowski
Best Documentary Award sponsored by SEE International: Johnny Sweet's Quiet Storm: The Ron Artest Story
Jeffrey C. Barbakow Award – Best International Feature Film: Bettina Oberli's With the Wind (Le vent tourne)
Panavision Spirit Award for Independent Cinema: Sam Friedlander's Babysplitters
Nueva Vision Award for Spain/Latin America Cinema: Celia Rico Clavellino's Journey to a Mother's Room (Viaje al cuarto de una madre)
Valhalla Award for Best Nordic Film: Kasper Torsting's In Love and War (I krig & kærlighed)
ADL Stand Up Award: Javier Fesser's Champions (Campeones)
Social Justice Award for Documentary Film: Elizabeth Mirzaei and Gulistan Mirzaei's Laila at the Bridge
The Closing Film Spoons: A Santa Barbara Story was an amazing opportunity for fans who love surfing and surfing history and this film brought to a close the great 34th Santa Barbara International Film Festival. "Spoons" is an exploration of how one of the most significant corners of the world produced, and continues to produce, some of the most talented surfers and innovators. Deeper than all is a story of craftsmanship, work ethic, renegades and tradition. This is a film that goes beyond the time spent in the ocean to define how one spends a lifetime.
Congratulations to SBIFF on their 34th event honoring the film industry, and to the filmmakers, award recipients, volunteers and attendees who make it all happen. Despite real weather challenges it was a wonderful week of film enjoyment and festival history. Dates for the 2020 SBIFF will be January 15-26. For additional information visit: www.SBIFF.org.
__________________________________________________________________

SANTA BARBARA INTERNATIONAL FILM FESTIVAL ANNOUNCES 2019 PROGRAM
* * *
34TH FESTIVAL OPENS WITH THE WORLD PREMIERE OF MIMI DEGRUY'S "DIVING DEEP: THE LIFE AND TIMES OF MIKE DEGRUY" AND CLOSES WITH THE WORLD PREMIERE OF WYATT DAILY'S "SPOONS: A SANTA BARBARA STORY"
* * *
FESTIVAL TO PRESENT 64 WORLD PREMIERES AND 57 U.S. PREMIERES
 
 The Santa Barbara International Film Festival (SBIFF), presented by UGG®, announced today the highly anticipated lineup for the 34th edition, which will run January 30 to February 9, 2019. The festival will feature 63 world premieres and 59 U.S. premieres from 48 countries, along with tributes with the year's top talent, panel discussions, and free community education and outreach programs.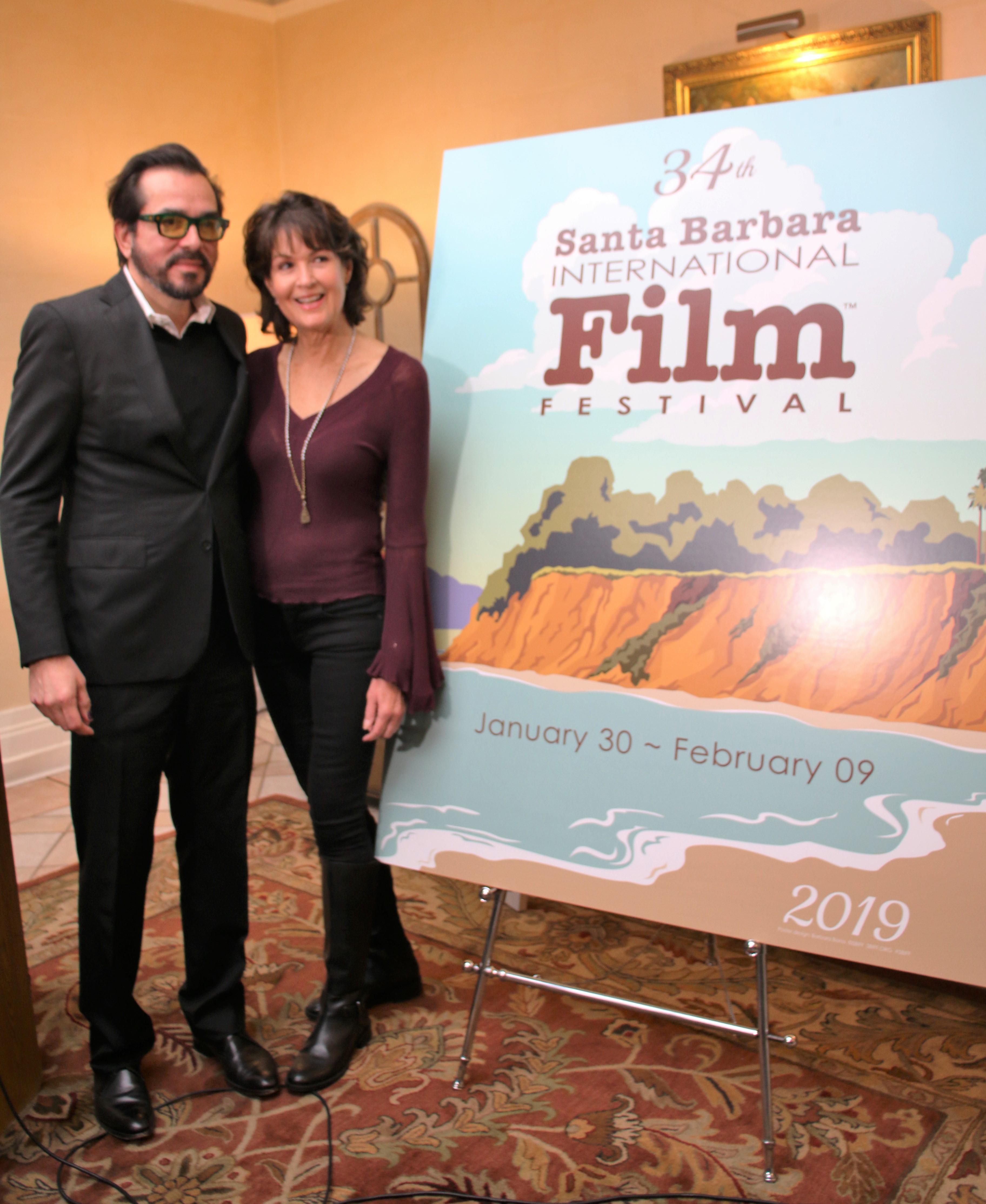 Roger Durling & Barbara Boros Unveil 2019 SBIFF Poster
SBIFF's Executive Director Roger Durling stated this morning, "After the tragedy last year in Santa Barbara, we questioned whether to go ahead with last year's festival, but we came to realize the importance of film as a way for people to gather in an equalitarian way to reflect, feel and simply experience art together. SBIFF is an event that brings together a plethora of visitors - international, national and local filmmakers, Oscar contenders, vital educational programs. We have entered this year with a renewed sense of purpose and continuity with the festival and understand more than ever the important role we play in the community. As such, we have chosen to bookend our festival with two films about iconic people and places in Santa Barbara to highlight the resilience, vitality and the talent within the Santa Barbara community."
OPENING NIGHT
SBIFF 2019 will start with the Opening Night Film, presented by UGG®, on Wednesday, January 30, at the historic Arlington Theatre with the world premiere of Diving Deep:The Life and Times of Mike deGruy directed by Mimi deGruy.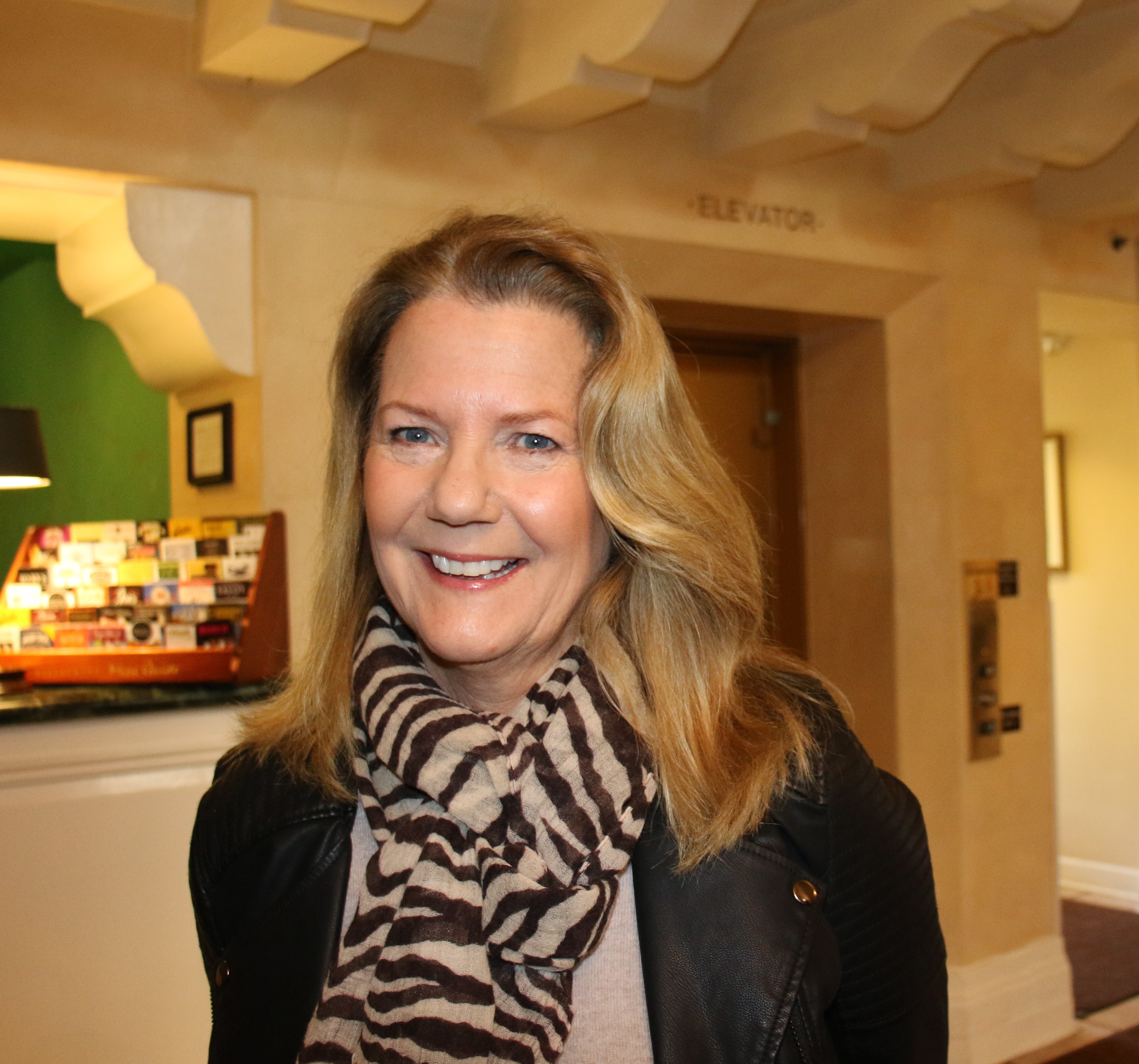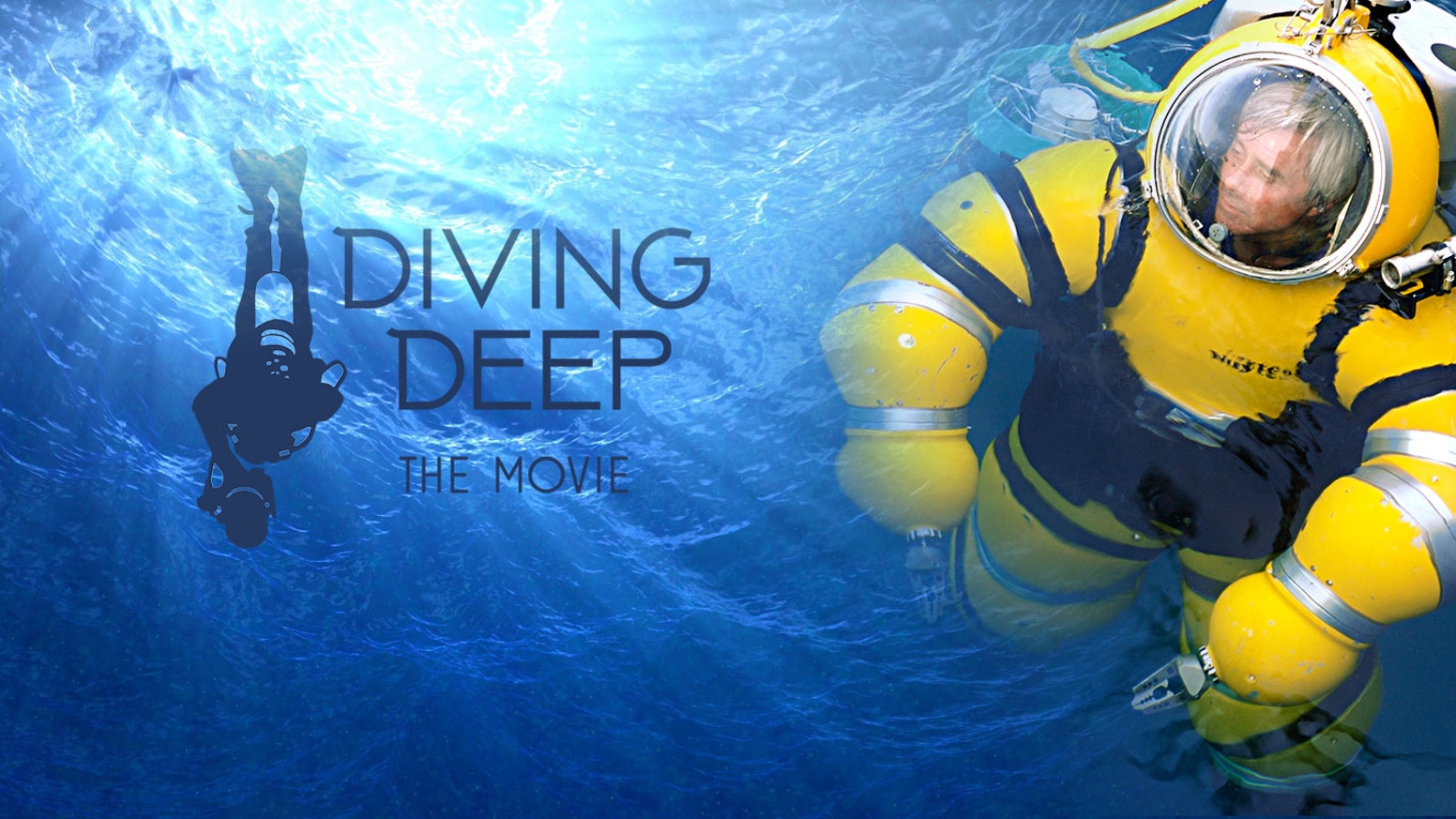 Mimi de Gruy - Diving Deep: The Life and Times of Mike de Gruy
Diving Deep:The Life and Times of Mike deGruy is a feature film documentary about Mike deGruy, an irrepressible biologist turned award-winning filmmaker who swam, dived and filmed in oceans around the world and in the process became the first to film many rarely seen creatures in their own oceans. He was also a passionate advocate of the ocean's creatures and  became increasingly outspoken as an environmental activist. In 2012, deGruy died tragically in a helicopter crash in Australia while filming for director James Cameron. Told through the eyes of Mimi deGruy, his wife and filmmaking partner, Diving Deep:The Life and Times of Mike deGruy celebrates deGruy's remarkable life, career and what he passionately believed:  we are destroying the ocean before we even know what's there.
Following the film, the Opening Night Gala, sponsored by Amazon Studios, will take place in the beautiful outdoor Paseo Nuevo Shops and Restaurants in downtown Santa Barbara. It will feature entertainment, food, libations, and a chance to celebrate the start of SBIFF.
 CLOSING NIGHT
The Festival will close Saturday, February 9 at the Arlington Theatre with the world premiere of Spoons: A Santa Barbara Story directed by Wyatt Daily. The Closing Night Film is sponsored by Winchester Mystery House.
SPOONS: A SANTA BARBARA STORY is an exploration of how one of the most significant corners of the world produced, and continues to produce, some of the most talented surfers and innovators. Deeper than all is a story of craftsmanship, work ethic, renegades and tradition. This is a film that goes beyond the time spent in the ocean to define how one spends a lifetime.
 Following the film, SBIFF will end with a final celebration at the Closing Night Party sponsored by Amazon Studios.
THE TRIBUTES
SBIFF has become an important showcase for Academy Award frontrunners, many of whom have arrived as nominees and gone on to win the Oscar. The 34th SBIFF proudly celebrates some of the year's finest work in film.
T

he Outstanding Directors of the Year Award

, sponsored by The Hollywood Reporter, will

be Thursday, January 31 at 8:00pm. Honorees to be announced.

The Outstanding Performer of the Year Award will be Friday, February 1 at 8:00pm. Honoree to be announced.

Viggo Mortensen

will receive the American Riviera Award, on Saturday, February 2 at 3:00pm.

Glenn Close

will receive the Maltin Modern Master Award, moderated by longtime friend, film historian, and award namesake Leonard Maltin on Saturday, February 2 at 8:00pm.

Melissa McCarthy

will receive the Montecito

Award, sponsored by Bella Vista Designs, o

n Sunday, February 3 at 8:00pm.

The Variety Artisans Award

s, sponsored by Variety, will take place on Monday, February 4 at 8:00pm, and will be moderated by Tim Gray. Honorees to be announced.

The Virtuosos Award, presented by UGG

®

, will be awarded to Yalitza Aparicio (Roma), Sam Elliott (A Star is Born), Elsie Fisher (Eighth Grade), Claire Foy (First Man), Richard E. Grant (Can You Ever Forgive Me?), Thomasin McKenzie (Leave No Trace), John David Washington (BlacKkKlansman), and Steven Yeun (Burning) on Tuesday,

February

5

at 8:00pm,

moderated by Dave Karger.

Michael B. Jordan

will receive the Cinema Vanguard Award

presented by Belvedere Vodka on Thursday, February 7 at 8:00pm.
All tributes take place at the historic Arlington Theatre with the exception of the Variety Artisans Award which will be at the Lobero Theatre, presented by Toyota Mirai.
THE PANELS
SBIFF has become renowned for creating smart, insightful panels that feature a who's who in the world of filmmaking, including many Oscar contenders.
Producers Panel will be on Saturday,

February

2 at 10:00am, moderated by Glenn Whipp.
Writers Panel will be on Saturday,

February

2 at 1:00pm, moderated by Anne Thompson.
Women's Panel will be on Sunday,

February

3 at 11:00am, moderated by Madelyn Hammond.
All panels take place at the Lobero Theatre, presented by Toyota Mirai. Panelists to be announced.
 EDUCATIONAL PROGRAMS AND FREE SCREENINGS
Mike's Field Trip to the Movies – Named for renowned nature cinematographer Mike deGruy, Mike's Field Trip to the Movies uses filmmaking to stimulate creative, confident, and culturally aware thinkers. The program is offered to 4,000 4th, 5th, and 6th grade students from throughout Santa Barbara County, and SBIFF provides free transportation to students from Title I schools. This year SBIFF is thrilled to present two critically acclaimed films: Spider-Man: Into the Spider-Verse with directors Peter Ramsey, Robert Persichetti Jr., Rodney Rothman and Ralph Breaks the Internet with directors Rich Moore and Phil Johnston. The directors will participate in a Q&A following the screenings with the students to discuss the craft of animated filmmaking. Sponsored by Montecito Bank & Trust, Patagonia, Union Bank, Bentson Foundation and Volentine Family Foundation.
Student Film Studies Program – Returning for its fifth year thanks to the generosity of Lynda Weinman and Bruce Heavin, the national student film studies program will bring 30 undergraduate film students from across the country for a three-day symposium with a focus on film appreciation, criticism, and analysis. Sixty college students in Santa Barbara have the opportunity to take an 11-Day Film Festival course through Santa Barbara City College.
AppleBox Family Films – SBIFF will again screen animated feature frontrunners free to families on the weekends of the Festival with complimentary popcorn and refreshments. This year's screenings will include Spider-Man: Into the Spider-Verse (10:00am on February 2), Ralph Breaks the Internet (10:00am on February 3), and Incredibles 2 (10:00am on February 9). Sponsored by Metropolitan Theatres.
10–10–10 Student Screenwriting and Filmmaking Mentorship and Competition – In October, 20 high school and college screenwriters and filmmakers were accepted after a competitive application process before beginning a series of workshops, a table read, and a casting day. Since then, the ten writer/director teams and their crews have worked with industry mentors to produce short films that will be screened on Saturday, February 9 at 2:00pm at The Arlington Theatre, with an announcement of the winning scripts and films following the screening. Sponsored by Final Draft Inc. and generously supported by Mary Beth Riordan.
Free Public Screenings – SBIFF will again offer critically acclaimed film screenings free to the public at the Lobero Theatre presented by Toyota Mirai everyday throughout the Festival.
Filmmaker Seminars – SBIFF will again present educational seminars that will be free to the public and will take place in the Festival Pavilion daily at 11:00am. Filmmaker Seminars are sponsored by Driscoll's.
Super Silent Sunday – On Sunday, February 3, SBIFF will present the 1927 influential German science-fiction film Metropolis at the Arlington Theatre completely free to the public.  Live accompaniment will be provided by Adam Aceto on the theatre's Wonder Morton pipe organ. Super Silent Sunday is sponsored by Winchester Mystery House.
Youth CineMedia – SBIFF presents a documentary film series produced entirely by teens involved in the Youth CineMedia program. Striving to help children transition away from gang life, drugs, and alcohol and into college and careers in music, photography, and video production, the organization offers creative tools, training, and support for underprivileged and at–risk teens.  Free to the public with Q&A following on Saturday, February 9.
FOCUS ON SANTA BARBARA
Santa Barbara Filmmakers – The Santa Barbara filmmaking community continues to captivate and inspire audiences with this year's impressive lineup. Santa Barbara filmmakers provide a diverse, thought–provoking series of features and shorts.
The "Stand Up" Award sponsored by ADL – The Santa Barbara Tri–Counties Region of the Anti–Defamation League will be sponsoring and presenting the "ADL Stand Up Award" to a dramatic film in the festival that represents an important addition to the efforts of the ADL "to secure justice and fair treatment for all."
The Tribute Awards were once again specially designed by Santa Barbara's own Daniel Gibbings Jewelry. The award is inspired by the iconic steeple of Santa Barbara's historic Arlington Theatre, is handcrafted in metal, and is 24 karat gold–plated, with a custom marble base.
34th Festival Poster Unveiled - Barbara Boros has designed the SBIFF poster each year for 16 years, this year highlighting Butterfly Beach.
Official Festival Hub – The official festival hub will again be located at Hotel Santa Barbara, returning for their 16th year as supporters of SBIFF.
2019 FILMS
Below is the list of feature and short films at the 2019 SBIFF. For the complete list of films, synopses, and other special events please visit www.sbiff.org.
________________________________________________________________________
- MAKING APES: THE ARTISTS WHO CHANGED FILM to make WORLD PREMIERE at 2019 SANTA BARBARA INTERNATIONAL FILM FESTIVAL
- Feature-length documentary tells story of makeup artists who created the iconic 1968 science fiction classic PLANET OF THE APES.
At a press conference unveiling the poster and lineup for the 34th Santa Barbara International Film Festival, it was officially announced that Making Apes: The Artists Who Changed Film will make its world premiere at the prestigious Southern California event.
"I am proud and honored to have this documentary debut at SBIFF." said Thomas R. Burman, Executive Producer and principle subject of the documentary. "It is the culmination of four years hard work that will help cement the legacy of the team that truly defined special makeup effects as an art form" Mr. Burman, along with John Chambers and a team of over 40 makeup artists, were responsible for creating and implementing the groundbreaking makeups in the 1968 science fiction classic Planet of the Apes and its numerous sequels. For that feat, Chambers was given an honorary Academy Award in 1969.
Executive Producer Bari Dreiband-Burman was quoted as saying "This labor of love gives a well deserved look at the makeup artists who have and continue to inspire future generations. Hearing fellow makeup artists, actors, directors and film historians praise the work of Tom, John and all those responsible for Planet of the Apes has been an absolute joy"
"Given Santa Barbara International Film Festival's worldwide notoriety and as a lifelong resident of Santa Barbara County, I couldn't be more thrilled to have Making Apes premiere there. Santa Barbara is well known as the first major film town in California and we're pleased to be bringing this amazing story of cinematic achievement to SBIFF." said Director William G. Conlin. Making Apes marks Conlin's feature film debut. The exact dates and times that Making Apes will screen are forthcoming.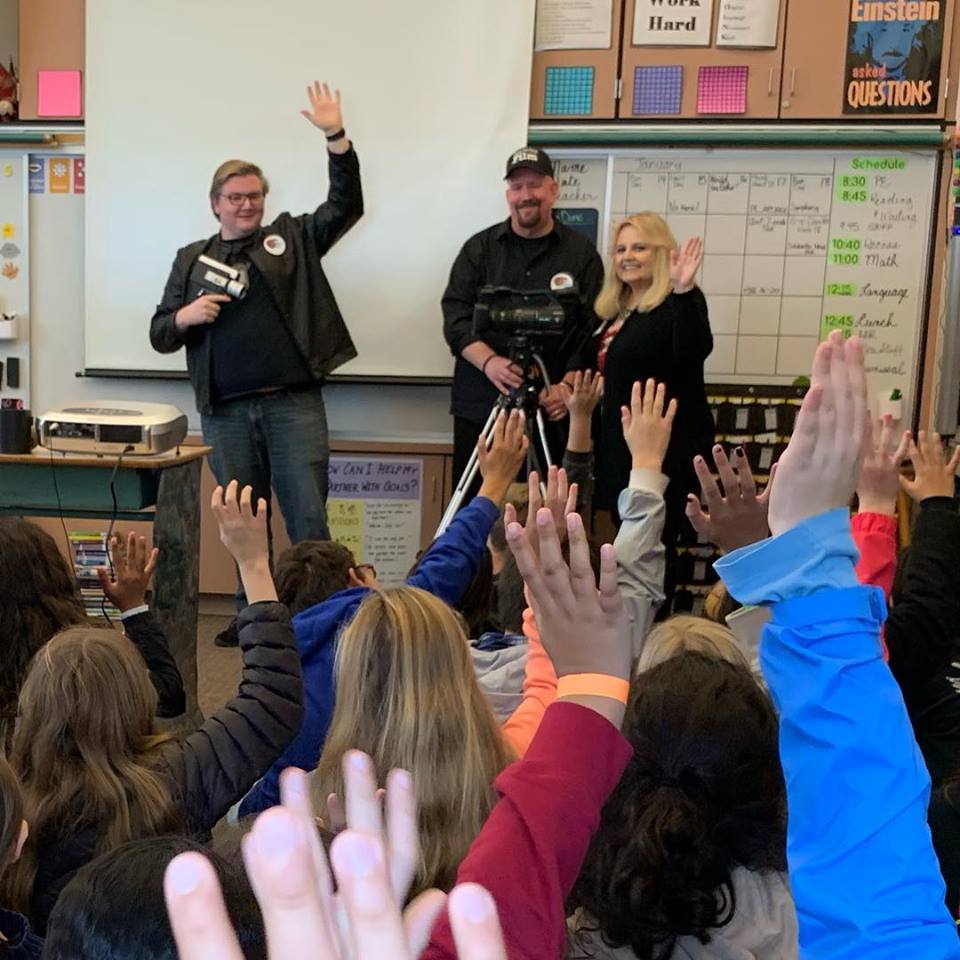 William G. Conlin, Steve Conlin & Harlene Conlin giving film making class at Roosevelt School in Santa Barbara
Making Apes is Executive Produced by Thomas R. Burman & Bari-Dreiband Burman, Directed by William G. Conlin, Produced by Harlene Conlin and features Cinematography by Gary L. Conlin, Original Score by Shawn Patterson, Narration by Matt Winston, Editing by Micah Stuart, Post-Production Supervision by Maxx Burman, Sound Mixing by Ellis Burman III and Special Makeup Effects by Vincent Van Dyke, Thomas R. Burman & Bari-Dreiband Burman. Interviews include Guillermo del Toro, Richard Donner, John Landis, Joe Dante, Leonard Maltin, Lou Wagner, Bobby Porter, Rick Baker, Ve Neill, Greg Cannom, Greg Nicotero, Howard Berger and many more.
For more information, visit facebook.com/MakingApesDocumentary
____________________________________________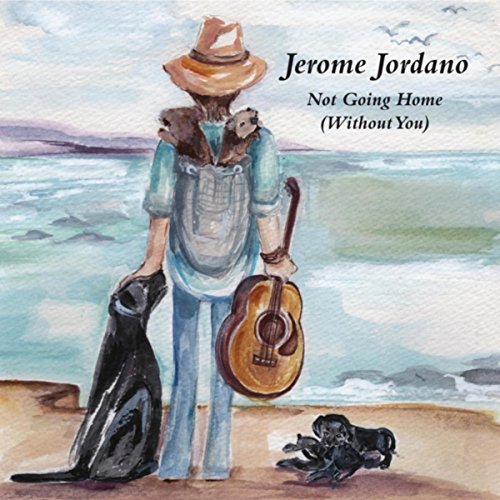 Album Release Jerome Jordano         
Not Going Home (Without You)
Great new CD & Album release by Musician, Singer, Song Writer Jerome Jordano - availabe at CD Baby, i Tunes and Spotify, SPRS_jj Instagram.
Shattered Paradigm Records, LLC

Live Authentically
www.shatteredparadigmrecords.com
---