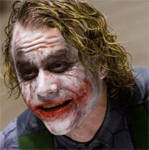 A LASTING IMPRESSION OF
THE LATE HEATH LEDGER
"The Dark Knight," the new Batman saga opened to record audiences, and the Oscar buzz is that he is expected to be nominated for the role. Ledger died of an accidental prescription drug overdose in January, and no one anticipated the huge attendance the film would receive. Some psychologists consider it a final closing for fans who loved him and his work so much.
---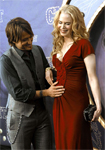 CONGRATULATIONS NICOLE,
KEITH & SUNDAY ROSE
Actress Nicole Kidman and her husband Keith were blessed with a baby daughter during the first week of July. Mother and baby girl named Sunday Rose are reported to be doing well. It was reported that the couple turned down a million dollar deal for pictures of their darling girl.
---
BOTTLE SHOCK
The hilarious film taken from a true story of wine making in California is a hit! Winies everywhere are enjoying this funny film that challenges the sensibilities of every great wine lover. www.bottleshock.com.
---
METROLYRICS TOPS THE CHARTS
First Existing Lyrics Site to Adopt Gracenote's Industry Authorized Solution  Becomes Leading Lyrics Site in the World
MetroLeap Media today announced its flagship site, MetroLyrics (www.metrolyrics.com), has become the most trafficked lyrics site in the world.  With more than 22 million unique users per month up from 14 million in December 2007, the site has gone from the number three spot to number one in just six months and is now also among the fastest growing sites on the Internet in many countries, including the U.S., Canada, the U.K., and Australia.
In April, MetroLyrics announced an agreement with Gracenote® to adopt Gracenote's lyrics service, making MetroLyrics the first and only existing lyrics site to provide its users with the largest database of licensed, complete and accurate song lyrics in the world.  Through the agreement, MetroLyrics replaced lyrics submitted by the community with Gracenote's authorized lyrics to ensure users that artists, songwriters and music publishers are being properly compensated for the use of their copyrighted work. MetroLyrics users are still able to submit lyrics to the site, but they are now put through an accelerated clearance process. 
"We are very pleased to be the most popular lyrics site in terms of unique visitors," said Milun Tesovic, co-founder and CTO, MetroLeap Media.  "We've had very smooth growth over the past year and have processes in place for more expansion as we continue to deliver value to our end-users and our growing number of brand advertisers.  We are also the only lyrics-dedicated site that not only offers a large database of complete and accurate song lyrics from major and top independent publishers, but institutes a rights payment system that accurately compensates artists.  This is something of which we are extremely proud and to which we attribute a lot of our recent growth and success."
MetroLyrics also has a daily traffic rank among the top 500 sites according to the global Alexa rating, and now boasts the number nine Internet property in the Entertainment-Music Category based on total U.S. unique visitors [comScore Media Metrix, All Locations, May 2008].  The site ranking remains close behind powerhouses in the music industry, which is an impressive accomplishment for a company co-founded by a high school student and which still only has four employees.
"We firmly believe that when a company does the right thing, then the people will come.  In our case, that means offering a quality product and paying royalties to those in the music industry who deserve it," said Tesovic. 
---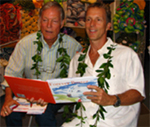 RICHARD CHAMBERLAIN READS
FOREVER BUSTER TO MAUI KIDS

Actor Richard Chamberlain reads best selling and heart-warming keiki story from Hawaii childrens' book, Forever Buster, at Maui Ocean Center. Book author Martin Rabbett, joined the award winning actor for a book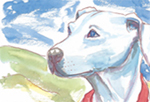 signing following the reading.
Forever Buster is Rabbett's paean to his "soul mate with paws," a white Labrador retriever who was his playmate, confidant and loyal companion for 12 glorious years. Buster's friends all over the world are the supporting cast in this rhymed story describing the unconditional bonds of love and companionship between a man and his dog.
---
DICK VAN DYKE HEADLINER ON NEW VANTASTIX ALBUM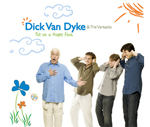 Dick Van Dyke and three fine west coast musicians who formed the vocal quartet "Dick Van Dyke and The Vantastix" in September of 2000 have released a new a cappella children's album called "Put On A Happy Face." The album features 14 well known songs including some from the hit films that helped make Dick famous.
After their first casual performance during the wrap party for Dick's mystery TV series "Diagnosis Murder", the group begain to get requests to appear at charity events and benefits. They have performed at the City of Hope Hospital, the Beverly Hilton for the Society of Singers Concert honoring Dame Julie Andrews; the Hollywood Bowl as part of an evening of TV theme songs; and at the awarding of a star on the Hollywood Walk of Fame for Rose Marie, who appeared with Dick on "The Dick Van Dyke Show.
On this new album are "Put On A Happy Face," "You've Got A Friend In Me," "Chitty Chitty Bang Bang." "Baby Of Mine," "High Hopes," "Bare Necessities," "Pick Yourself Up," "A Lover's Question," "It's Not Easy Being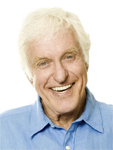 Green," Supercalifragilisticexpialidocious," "Ac-Cent-Tchu-Ate The Positive," and the "Theme From Dick Van Dyke Show." There are also two holiday songs, "A Visit From St. Nicholas." and "Old Fashioned Christmas."
"These three guys walked into my life from out of nowhere and turned my Golden Years into pure platinum," quips Dick. He adds, "It would be nice if they did the same for this album." Website:  www.vantastix.com
---