WE ARE WHAT WE ARE

Starring:  Bill Sage, Ambyr Childers, Julia Garner, Wyatt Russell, Nick Damici, Jack Gore, Michael Parks and Kelly McGillis
Directed by Jim Mickle
Jim Mickle's suspenseful horror thriller WE ARE WHAT WE ARE comes full circle.  Acquired by eOne for U.S. theatrical rights off of the film's critically acclaimed world premiere at this year's Sundance Film Festival, WE ARE WHAT WE ARE finds a home at the Cannes Film Festival's Directors' Fortnight!
In WE ARE WHAT WE ARE, a re-imagining of the 2010 Mexican film of the same name, Jim Mickle paints a gripping and gruesome portrait of an introverted family struggling to keep their macabre traditions alive. 
A seemingly wholesome and benevolent family, the Parkers have always kept to themselves, and for good reason. Behind closed doors, patriarch Frank (Bill Sage, "Boardwalk Empire") rules his family A seemingly wholesome and benevolent family, the Parkers have always kept to themselves, and for good reason. Behind closed doors, patriarch Frank (Bill Sage, "Boardwalk Empire") rules his family with a rigorous ferver, determined to keep his ancestral customs intact at any cost.  As a torrential rainstorm moves into the area, tragedy strikes and his daughters Iris (Ambyr Childers, THE MASTER) and Rose (Julia Garner, MARTHA MARCY MAY MARLENE, SIN CITY: A DAME TO KILL FOR) are forced to assume responsibilities that extend beyond those of a typical family.  As the unrelenting downpour continues to flood their small town, the local authorities begin to uncover clues that bring them closer to the secret that the Parkers have held closely for so many years.
WE ARE WHAT WE ARE also stars Michael Parks (DJANGO UNCHAINED), Kelly McGillis (STAKELAND), Nick Damici (STAKELAND), Wyatt Russell (THIS IS 40) and newcomer Jack Gore. WE ARE WHAT WE ARE was written by Mickle and Damici.  The two previously collaborated on the screenplays for Mickle's first two features, MULBERRY STREET and STAKELAND (winner of the "Midnight Madness" Audience Award at the 2010 Toronto International Film Festival).
WE ARE WHAT WE ARE was produced by Rodrigo Bellott, Andrew D. Corkin, Linda Moran, Nicholas Shumaker and Jack Turner.
TRT: 100 minutes
*WE ARE WHAT WE ARE will have it's U.S. theatrical release this Fall through eOne.*
__________________________________________________________________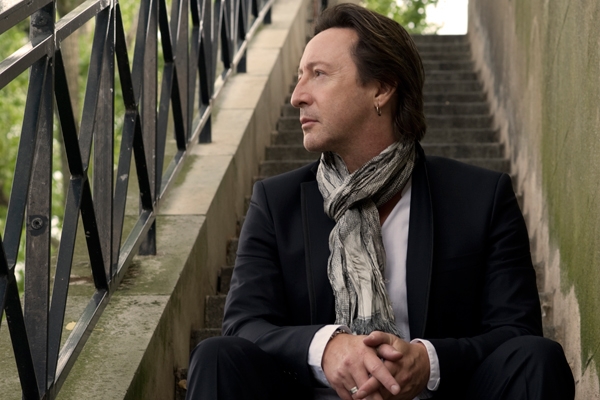 NEW ALBUM FOR JULIAN LENNON                                                                                         On June 4th Julian Lennon releases his first album in 15 years, the stunning Everything Changes (Music From Another Room), a masterwork of powerfully vulnerable and sophisticatedly accessible adult pop.
Julian's melding of uplifting introspection and thoughtful social commentary with refined hooks has made for a compelling six-album body of work. His debut, Valotte (Atlantic), yielded two top ten hits-the title track and "Too Late for Goodbyes"-and was nominated for a Grammy for "Best New Artist." He went on to have #1 singles on the U.S. album rock charts. Internationally, one of his most popular songs "Saltwater" charted successfully around the world, topping in Australia for four weeks and reached #6 in the UK. In advance of its June 4th U.S. release, his latest, Everything Changes (Music From Another Room), is already receiving national airplay and press plaudits nationally and internationally. The Sunday Press calls it a "revelation" and Herald Standard gushes Julian has "returned stronger and better than ever."
Everything Changes is a stunning achievement. It's stately and intimate, and thoughtfully paced. Lyrically, it covers romance, introspection, and humanitarian concerns with artistic concision, mixing clever wordplay with emotional directness. The poignancy and poise of Everything Changes opens the album and sets a universally spiritual tone. The beautifully crafted lead off single "Someday" features mystical Eastern melodic motifs and boasts guest vocalist Steven Tyler. It engagingly combines Julian's lifework as a philanthropist and gifted songwriter. Here, Julian sings pristinely with earnestness the timeless message: "We're all in it together / One love, now and forever." Other album standouts are the mesmerizing piano pop ballad "Lookin' 4 Luv" and the euphoric rocker "Just For You."
Besides Steven Tyler, also guesting on the album is musician/producer Peter Vettese (Jethro Tull, Annie Lennox, Pet Shop Boys), singer-songwriter Paul Buchanan (Blue Nile), legendary songwriter Mark Spiro (Heart, Laura Branigan, Lita Ford), singer/producer/composer Tim Ellis, as well as longtime friends Gregory Darling, Justin Clayton, and Guy Pratt. Julian with Grant Ransom jointly produced the album.
A renaissance man with various passions, Julian's photography career has seen his exhibitions presented internationally with many outstanding reviews, not only for his premiere exhibition Timeless with the Morrison Hotel Gallery in 2010 (NYC) and recently in 2013 (Los Angeles), but also for his multiple showings during Art Basel Miami. He has worked extensively with U2, his brother Sean, and photographed his friend Charlene Wittstock, exclusively for Vogue, prior to her civil wedding to Prince Albert II of Monaco. His philanthropic pursuits have been equally significant to him, with extensive charitable work through his White Feather Foundation. But the love of, and need to express himself through, music has always been a constant.
Everything Changes has all the hallmarks of Julian Lennon's acclaimed classic lifestyle music, yet glows with tender wisdom gleaned from his many life explorations.
TRACK LISTING
1. Everything Changes (Lennon/Vettese) / 2. Someday (Lennon/Tyler/Spiro/Frederiksen) / 3. Lookin' 4 Luv (Lennon/Vettese) / 4. Hold On (Lennon/Darling) / 5. Touch the Sky (Lennon/Vettese) / 6. Invisible (Lennon/Buchanan) / 7. Just for You (Lennon/Spiro) / 8. Always (Lennon/Clayton) / 9. Disconnected (Lennon/Vettese/Spiro) / 10. Never Let You Go (Lennon/Chambers) / 11. Guess It Was Me (Lennon/Vettese/Ellis/Ransom) / 12. In Between (Lennon/Spiro) / 13. Don't Wake Me Up (Lennon/Darling) / 14. Beautiful (Lennon/Darling)
For more information please contact:
Kiva
SANTA BARBARA INTERNATIONAL FILM FESTIVAL
SILVER SCREEN CELEBRATION
A CLASSIC SILENT FILM SCREENING & MASQUERADE
SUNDAY, AUGUST 25, 2013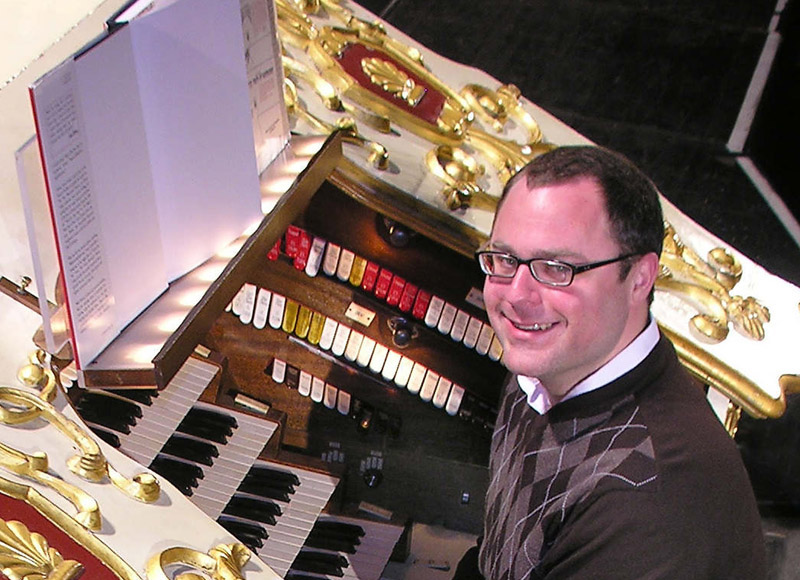 Just when you think the summer will be ending, the Santa Barbara International Film Festival will be hosting the Silver Screen Celebration on Sunday August 25, 2013.  The fundraiser will start off with a classic silent film screening of Douglas Fairbank's swashbuckling adventure "The Mark of Zorro" at the Historic Arlington Theatre. The screening is in collaboration with the Santa Barbara Theatre Organ Society and features a live accompaniment by Adam Aceto on the theatre's Wonder Morton pipe organ, which is one of only five in existence. Tickets for the family friendly screening are $5 and all attendees are encouraged to come in costume.
                                                                                                    
Following the screening will be a 21 and over masquerade at the Santa Barbara Historical Museum. Attendees will be treated to live entertainment, food provided by some of Santa Barbara's finest restaurants and caterers, wine, beer, and cocktails. As the sun sets, the DJ will take the stage and guests can dance the night away. Tickets for the film and masquerade are $85 and include all food, wine, beer and cocktails.
 
Proceeds from the event benefits Santa Barbara International Film Festival's free children's education and community outreach programs that serve over 16,000 residents each year.  Programs include Mike's Field Trip to the Movies, AppleBox Family Films, 10-10-10 Student Screenwriting & Filmmaking Competitions, 3rd Weekend, and SBIFF College Internships.
 
Sunday, August 25, 2013
(Costumes encouraged to both the film and the masquerade)
 
4:00pm                   Silent Film Screening of "The Mark of Zorro"
                               Arlington Theatre – 1317 State Street
 
5:30pm – 10:00pm Masquerade (Must be 21 years of age to attend)
                              Santa Barbara Historical Museum - 136 E De La Guerra St
 
Tickets are now available for purchase, $5 for the Silent Film and $85 for the Silent Film and Masquerade. To purchase tickets, visit www.sbfilmfestival.org or by call 805-963-0023.                                                                                                  
---