TINSELTOWN TIDBITS   .     .     .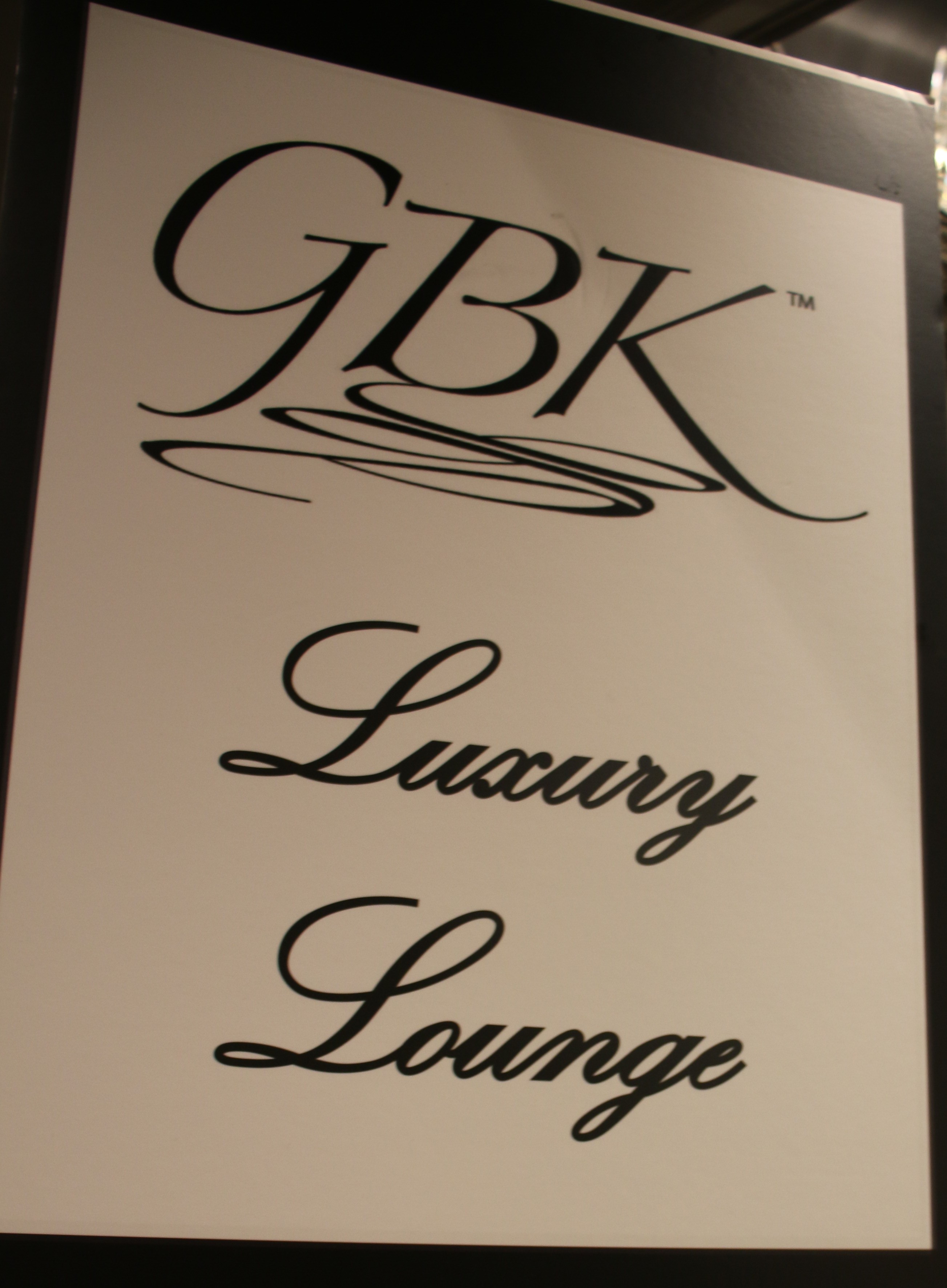 GBK Celebrity Luxury Lounge Alive with EMMY Celebrities in
New Digs at Beverly Wilshire Four Seasons Hotel
by Bonnie Carroll
On Friday September 20th, GBK Production's CEO Gavin Keilly, hosted their annual Celebrity Luxury Gifting Lounge ahead of the 2019 EMMY Awards at the world-famous Beverly Wilshire Hotel. This hotel is one of my all time favorites and the Lounge was a very glamorous venue for EMMY celebrants to gather. This exclusive, invite only, event was the hottest ticket in town ahead of the biggest night in Television.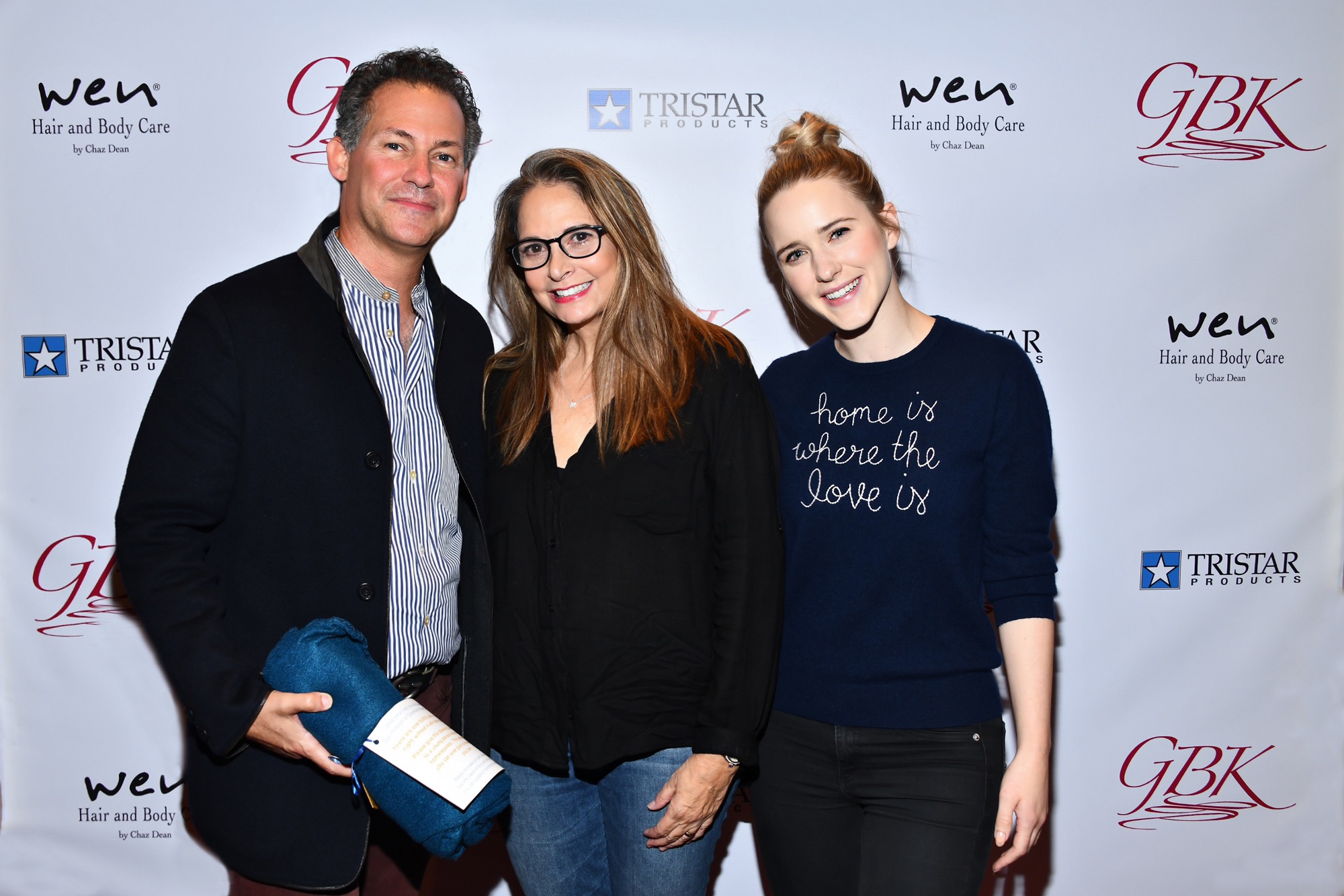 Gavin Keilly, Auction Winner, & Rachel Brosnahan
This Year EMMY Nominee Rachel Brosnahan Partnered with GBK & Covenant House for a Meet & Greet Auction Where All the Proceeds Went to the Charity. Guests enjoyed delicious bits and sips as they perused the collection of exceptional sponsor gifts said to be worth over $75,000 to recipients.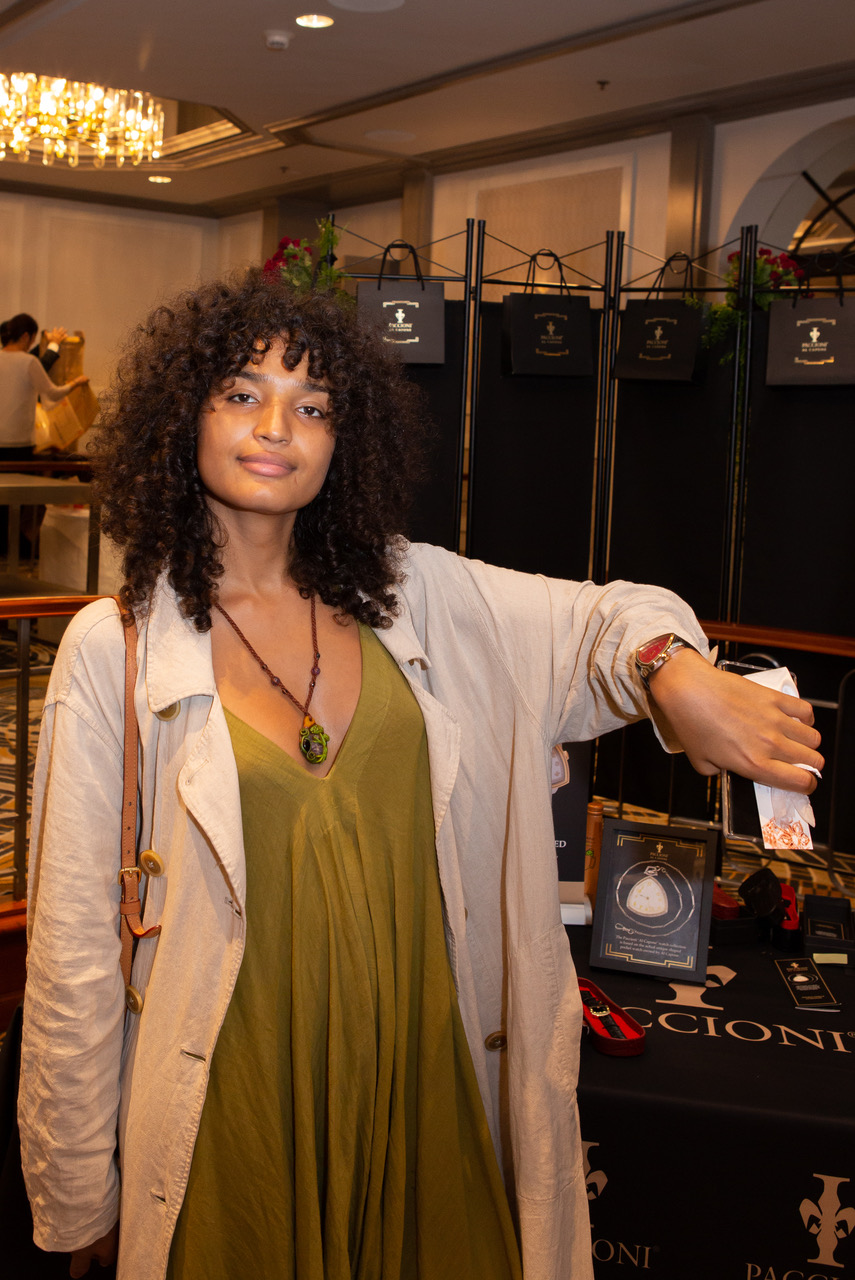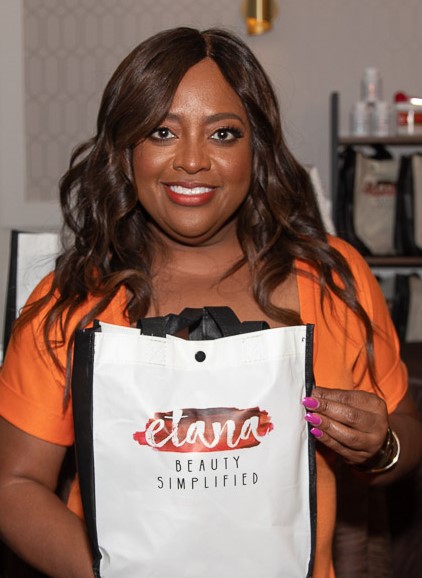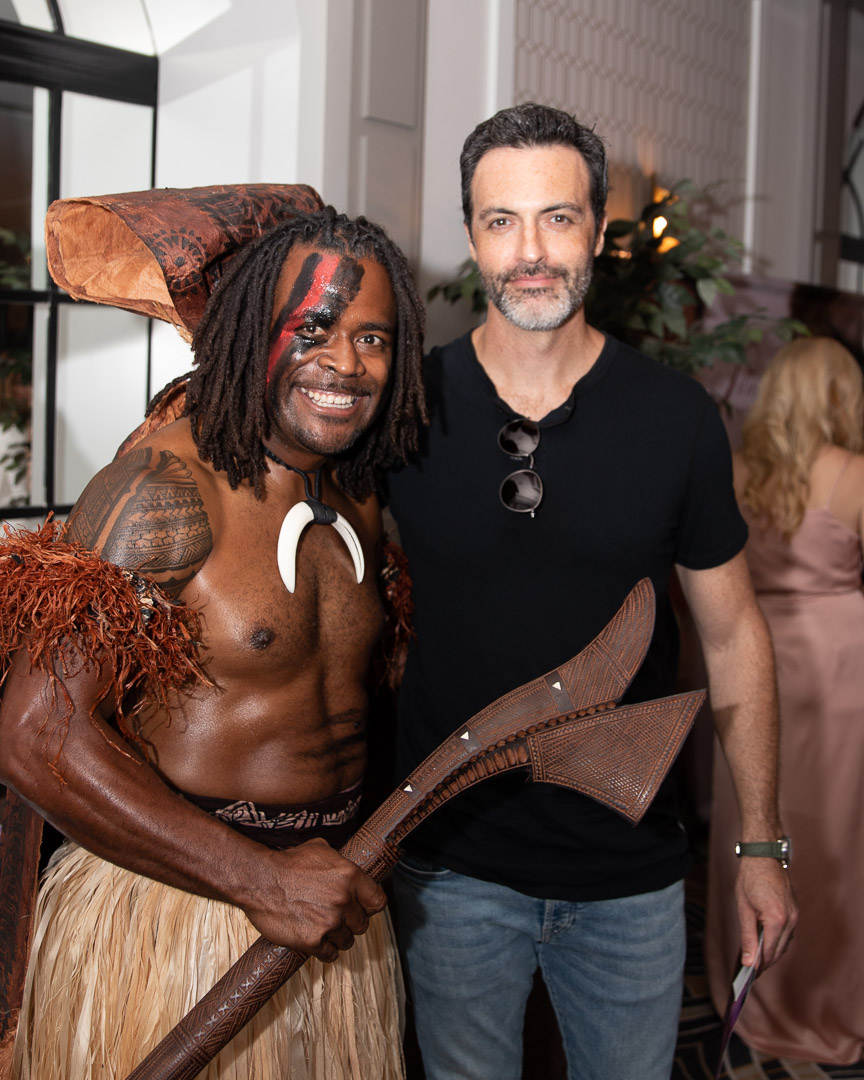 Indra Moore - Sherri Shepherd - Reid Scott
Celebs in attendance included EMMY nominees Rachel Brosnahan, Asante Blackk, Rufus Sewell, Our Lady J, Terrence Terrell and Glynn Turman along with stars of EMMY nominated shows such as Reid Scott & Matt Walsh (VEEP), Parker Bates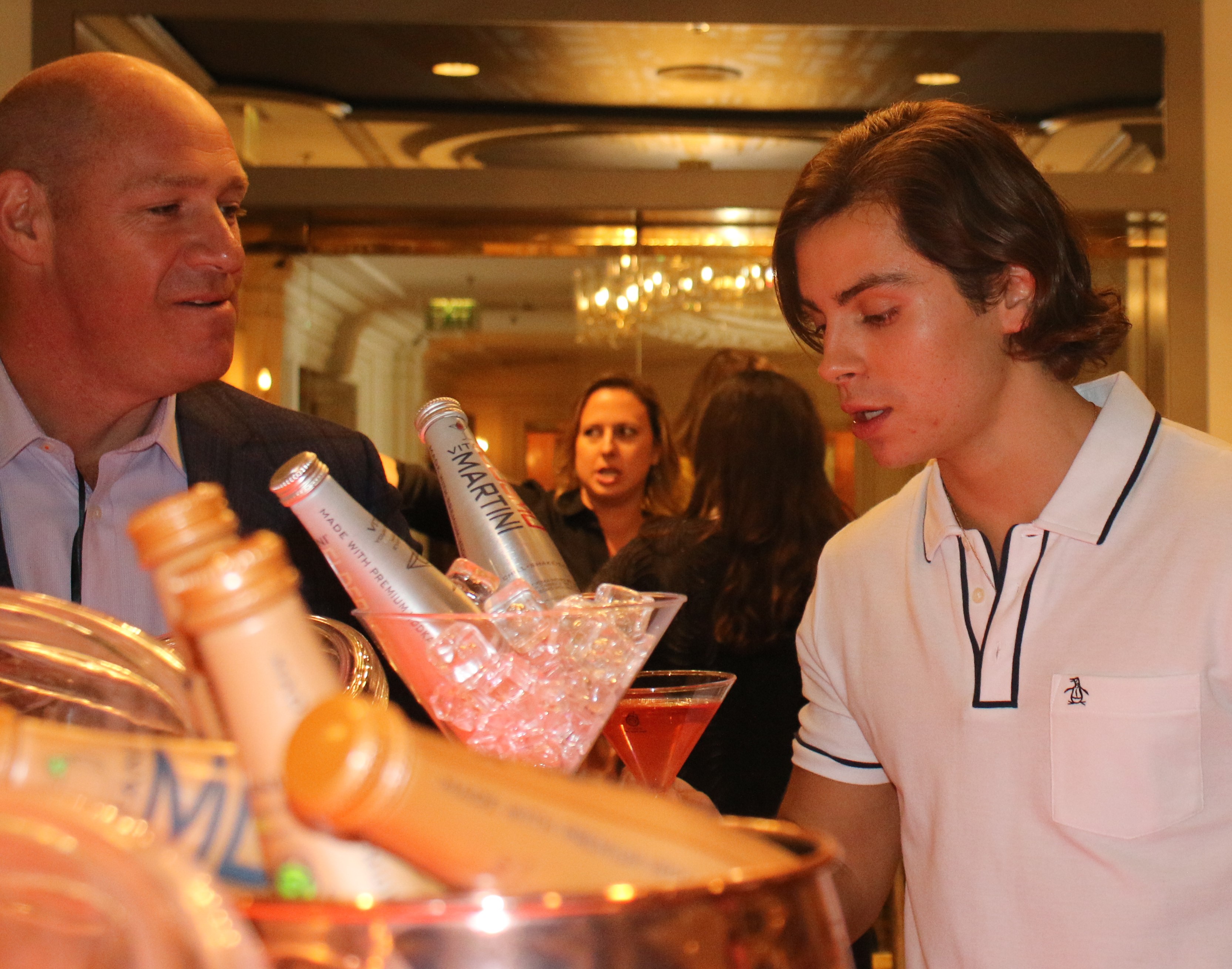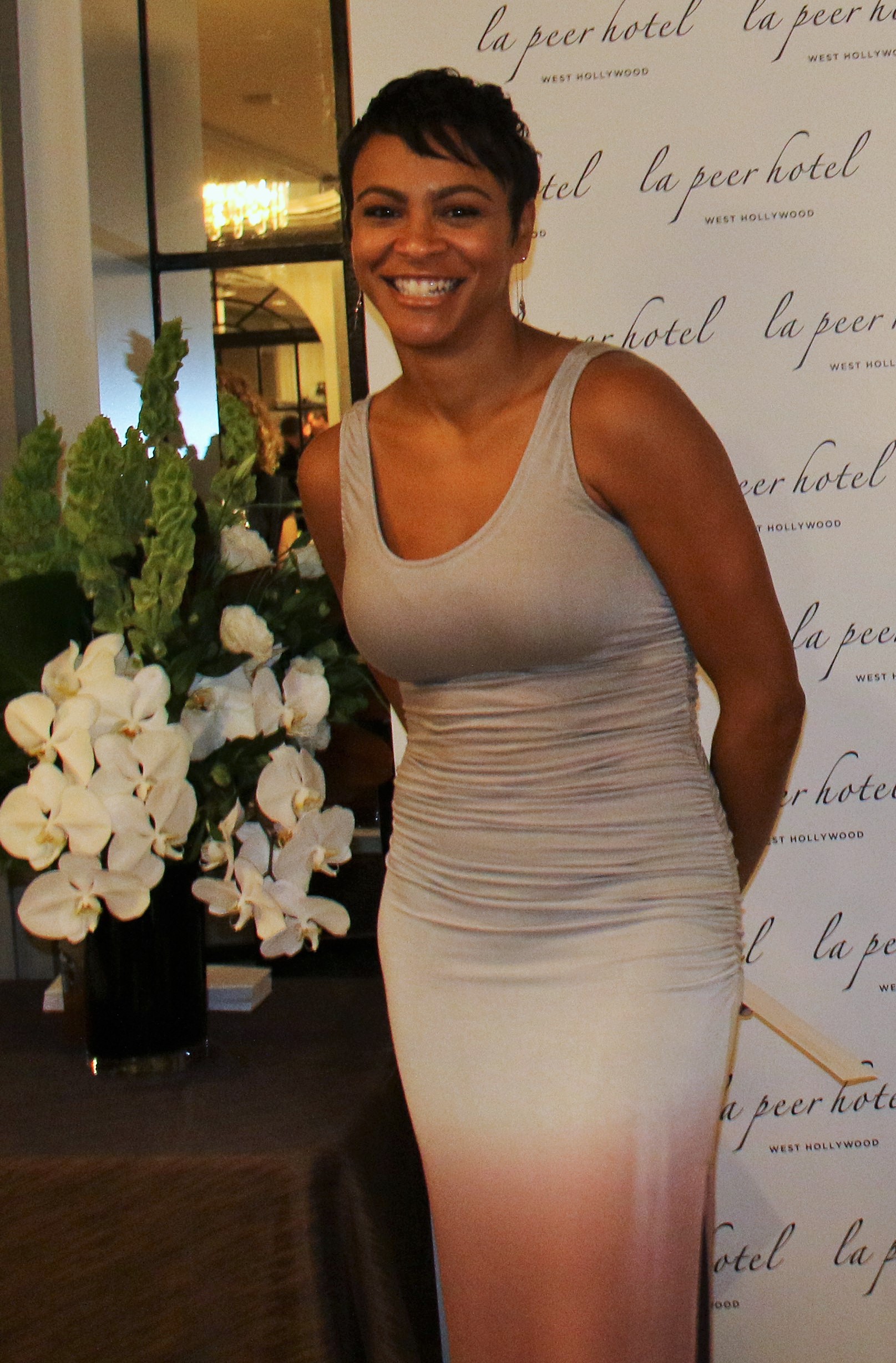 (This Is Us), Violet & April Brinson (Sharp Objects), Indya Moore (Pose), Rizwan Manji (Schitt's Creek), Jason Butler Harner & Felix Solis (Ozark), Dascha Polanco (Russian Doll), Ethan Herisse (When They See Us), Evan Handler (Fosse/Verdon), Adam Nagaitis (Chernobyl) Nina West (Drag Race) and Sean McElwee (Born This Way). Other celebs in attendance were Sherri Shepherd, Adina Porter, Algee Smith, Cat Cora, Carly Hughes, Beth Hall, Danielle Nicolet, Derek Mio, Jaicy Elliot, Jackie Tohn, Jeremy Maguire, Jeri Ryan, Isabella Gomez, Jake T. Austin, Lindsey Kraft, Ming-Na Wen, Lucille Soong, Nika King, Katherine Moennig, Leisha Hiley, Matilda Syzdagis, Zuri Adele and many more.
The ambiance in the suite area was light and guests were having fun visiting vendors who were handing out gifts from Burke Williams Spa, WEN Hair & Body care, Tristar Cookware, KHI Luxury bathroom products and Spryng compression wraps. Attendees also received trips to Jamaica by S Hotel Montego Bay, Turks and Caicos by Sailrock, Fiji by Raiwasa Fiji and Nashville by Fit Farm.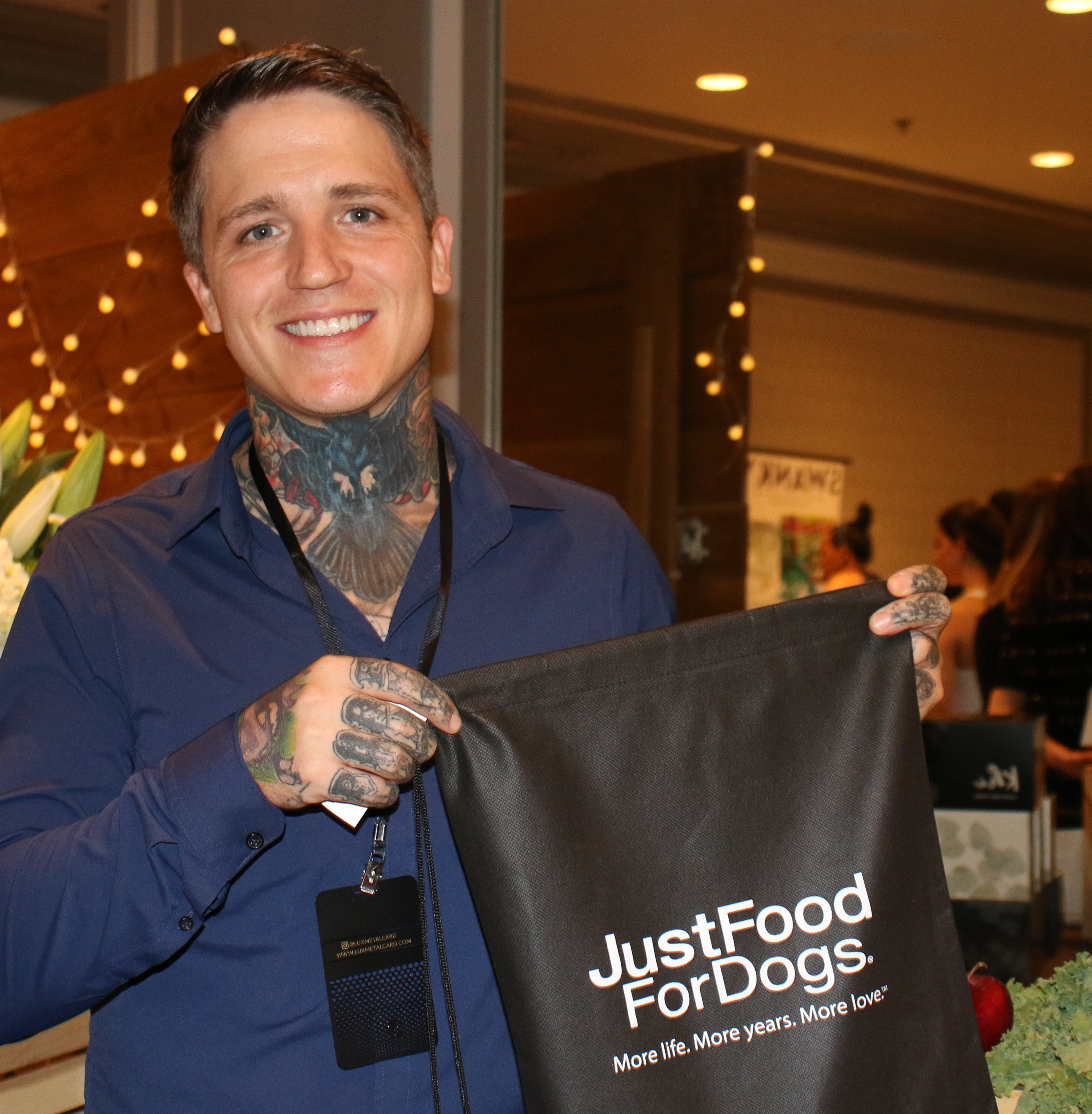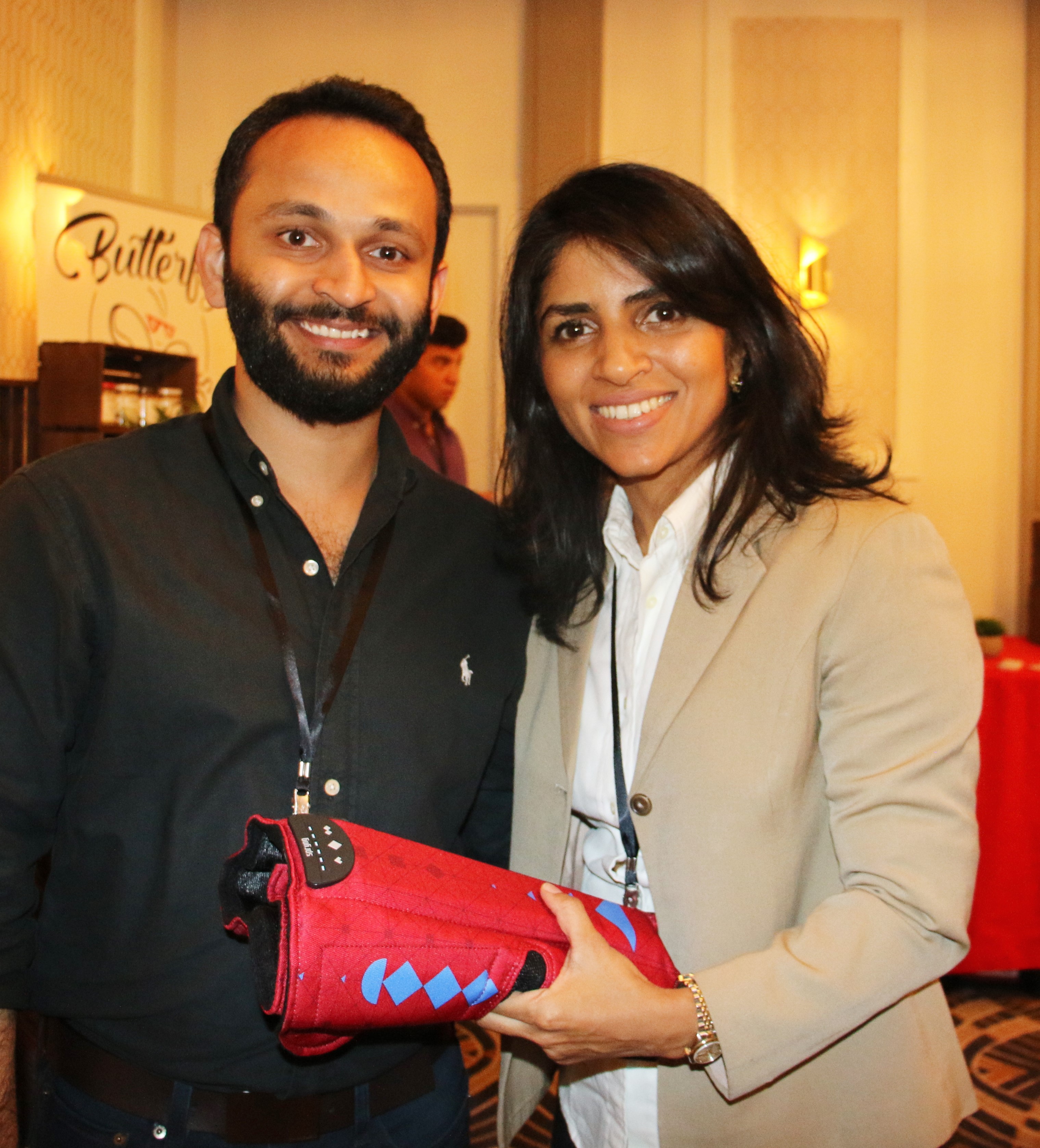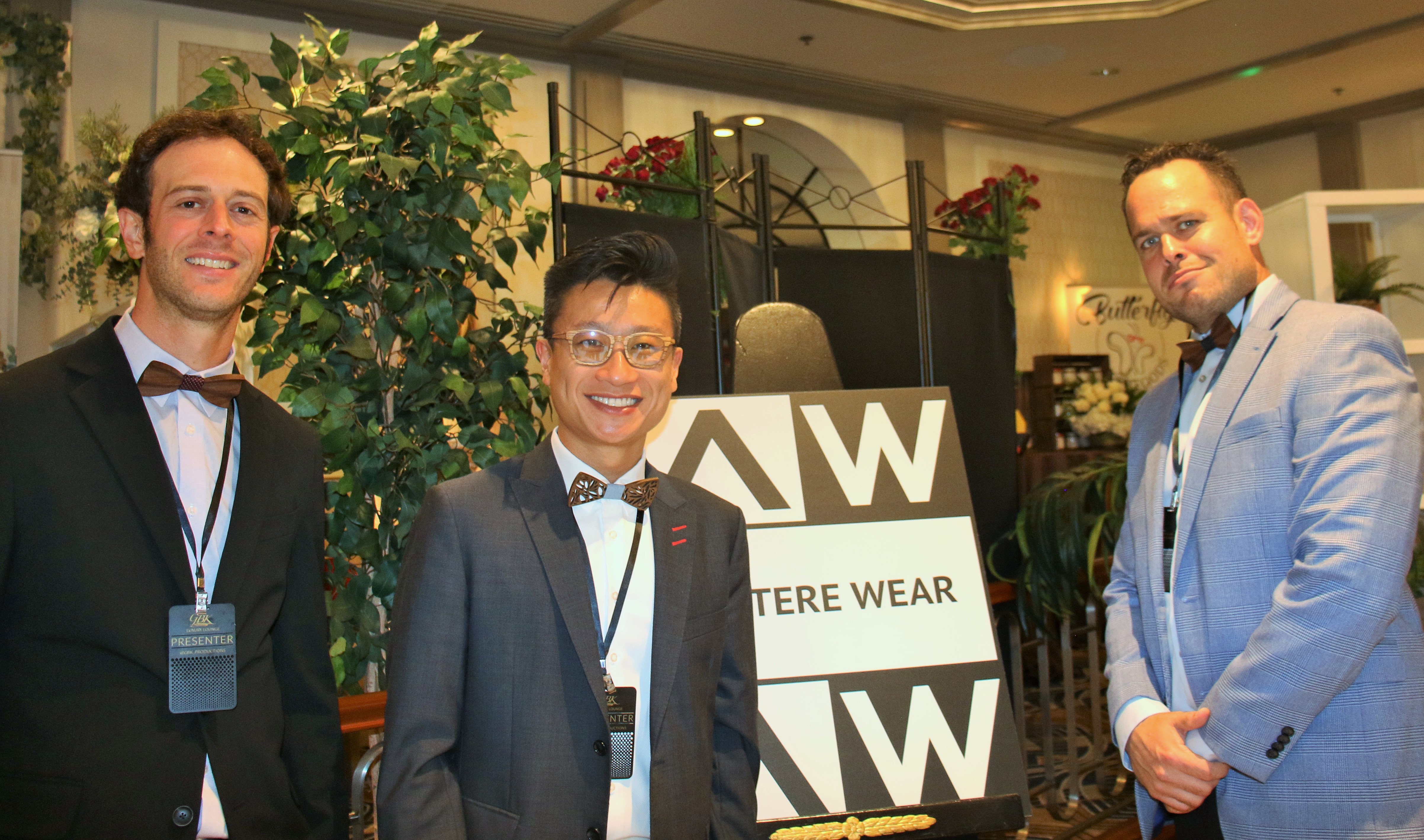 Other popular items were Skin Care by Dermafirm, Beauty Pulse and Aztec Secret; Jewelry & Watches by Al Capone Watches, Filienna and B Opulent; Food & Alcohol by Hestan Wines, Hertelendy Wines, Vitani Spirits, Butterfly Superfood, Cocopotamus Truffles, Joe Coffee and Blue Farm Pinot Noir; Clothing by True Tailor, True Life bras and Booty Sprout; House and Home items by Athenaromas and Simple Modern; Catrise Austin Dentistry teeth whitening, Huggaroo weighted blankets, Just Food for Dogs, Harborside Cannabis, Austere Wear sunglasses, a stay at La Peer Hotel and dining with Pacifique LA.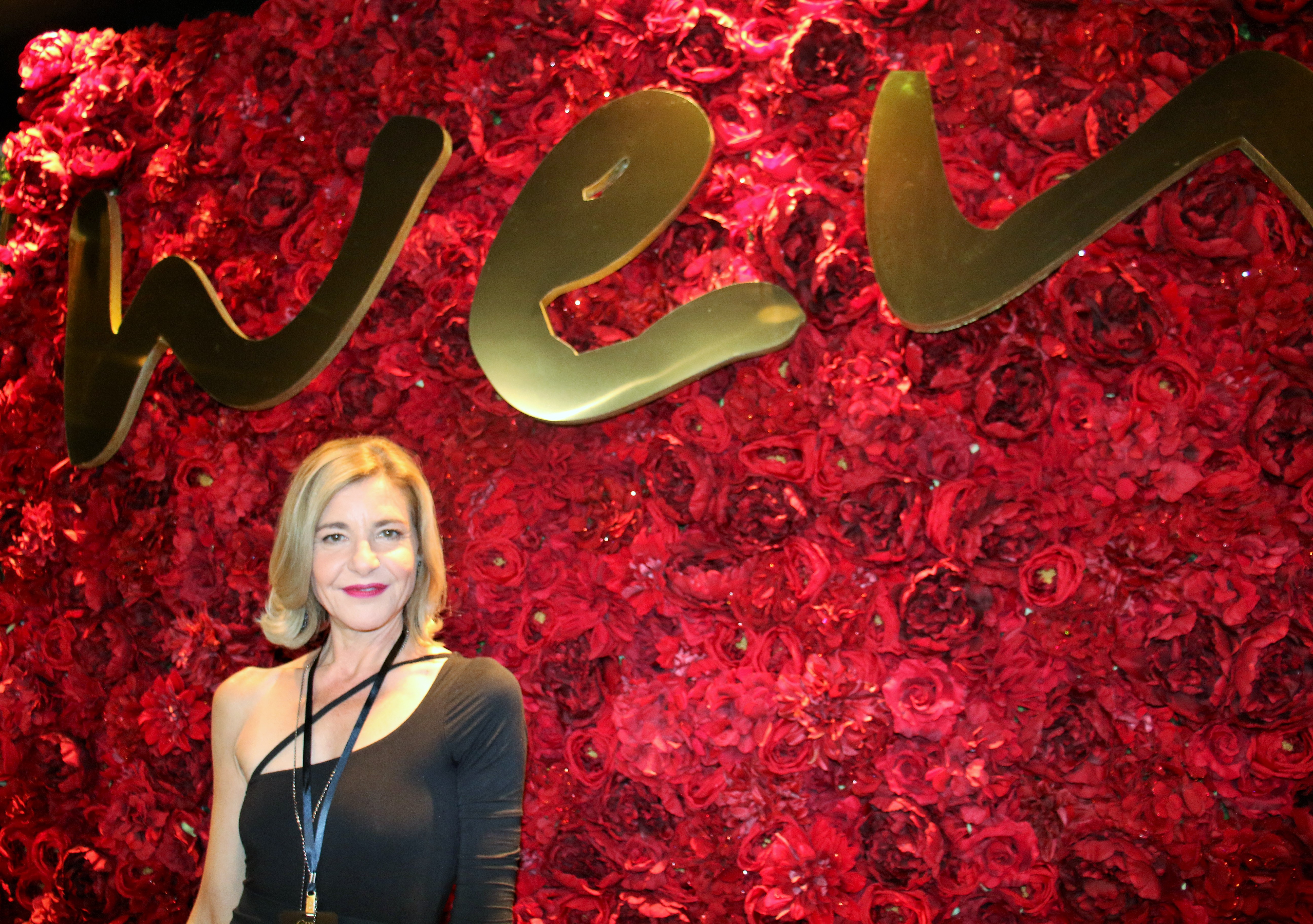 The WEN mini-salon especially created for this event is always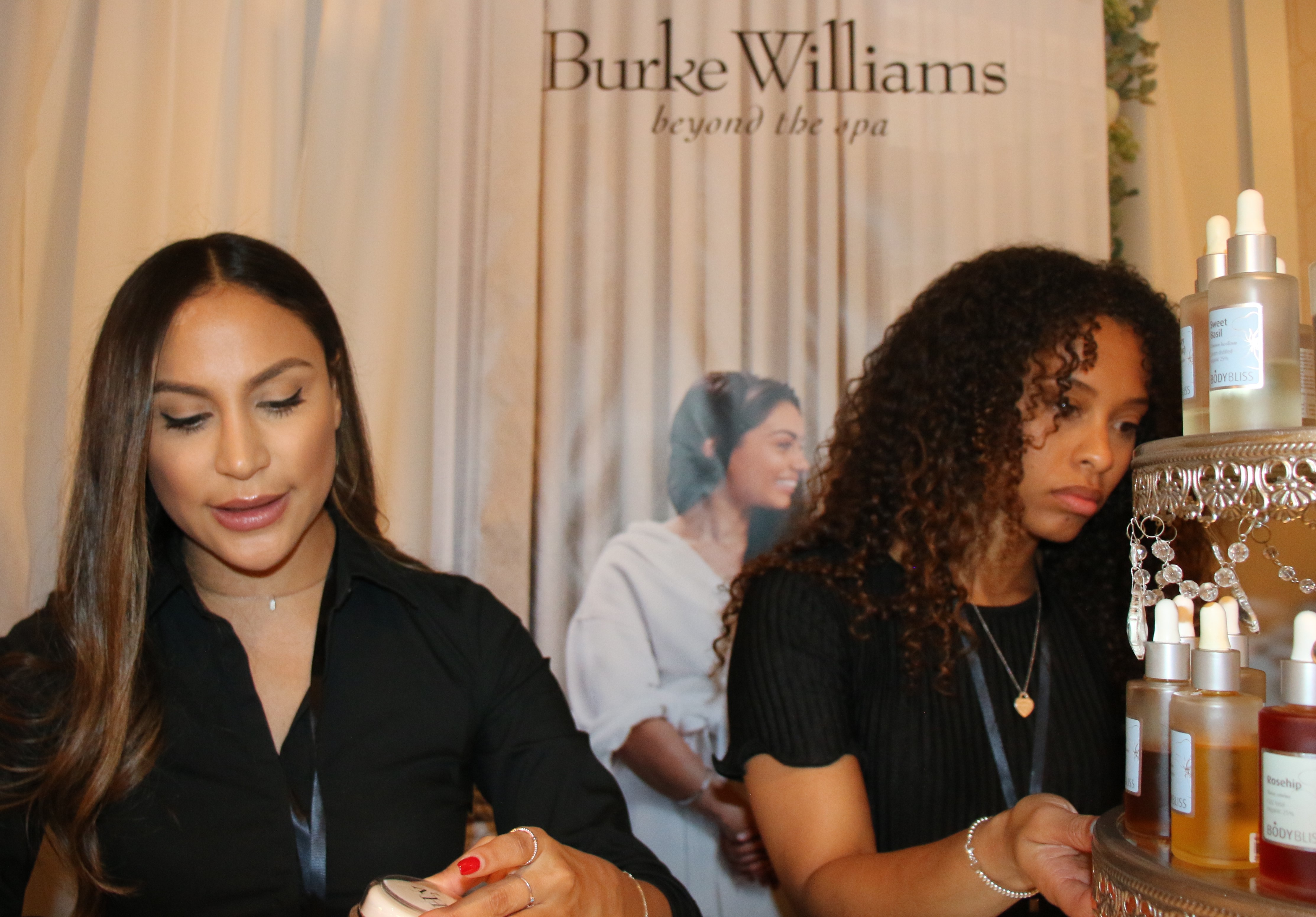 exquisite.This year it was done in deep red and gold, celebrating coming winter programs. Their new perfume line is excellent and perfect for a traveling lady like moi. Stylists were busy giving guests quick hair treatments. The luscious skin products shared by Burke Williams Spa are always outstanding, and Sprying compression wraps, a new product to assist with leg circulation, will soon be in huge demand because the health concept is brilliant.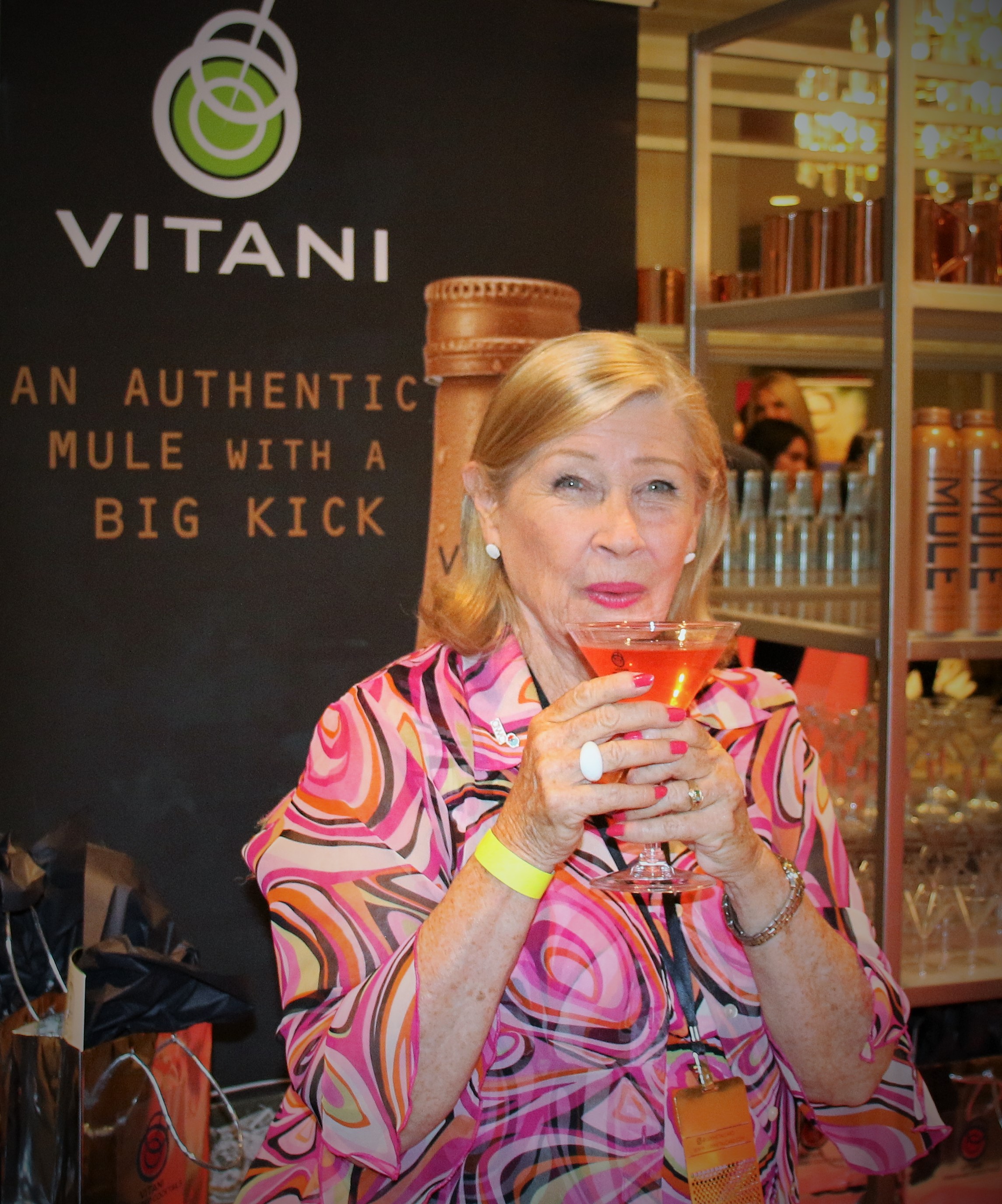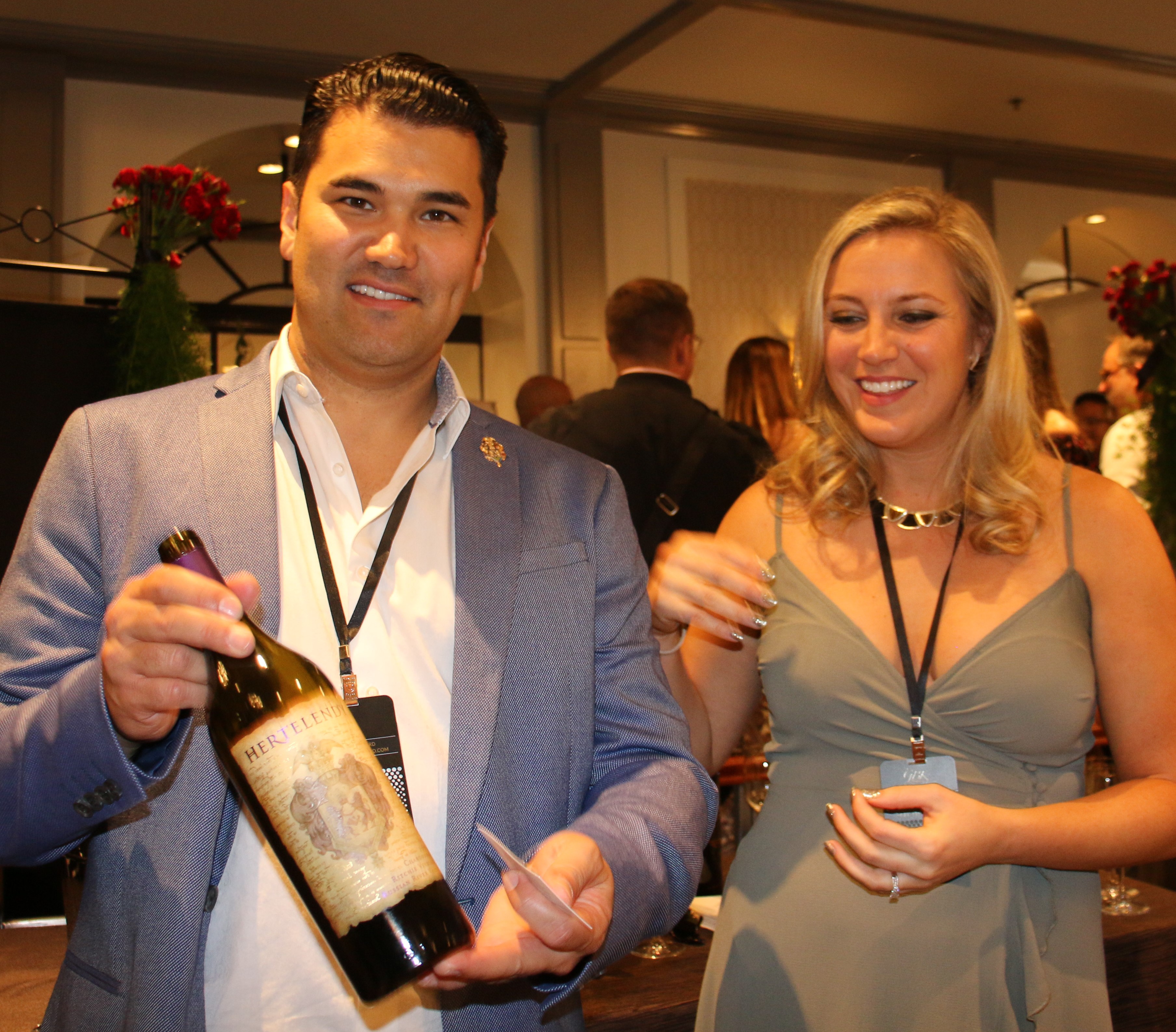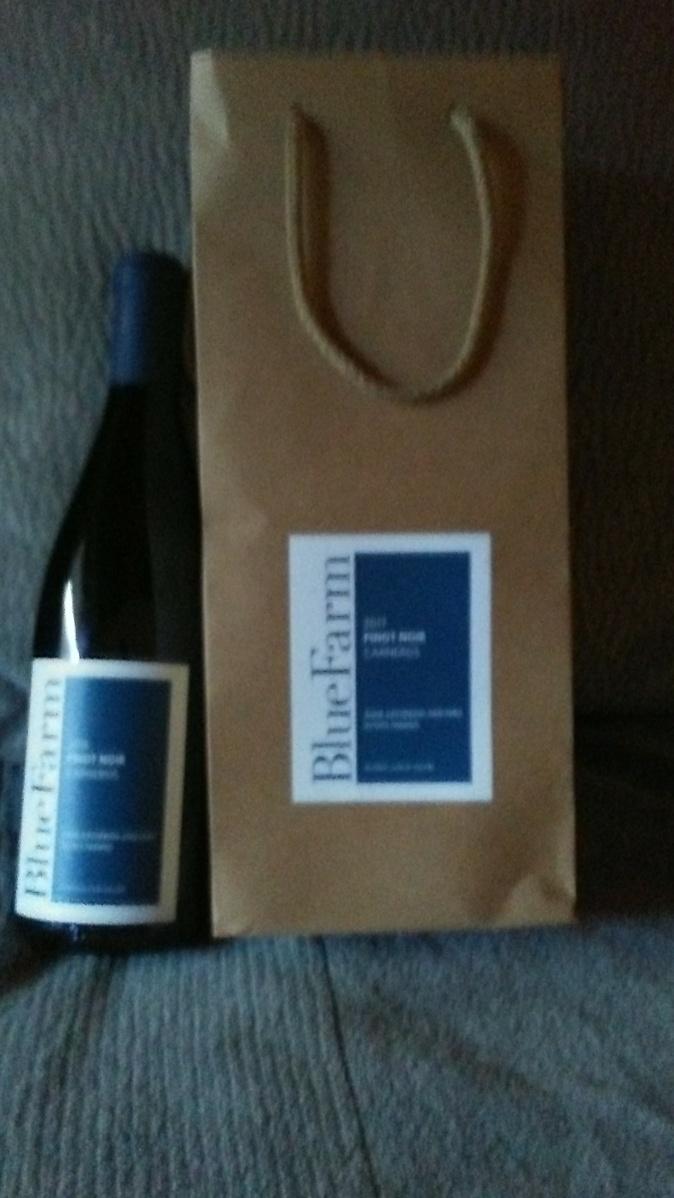 The Blue Farm Pinot Wine is excellent if you're a Pinot lover, and Hertelendy Wines were also quite popular. Vitani Spirits has an exquisite bar/booth area and their beautifully bottled cocktails are delicious; the cozmo martini was such a delightful surprise. I also loved meeting the folks from Turks and Caicos by Sailrock; got my hat and i'm ready to go!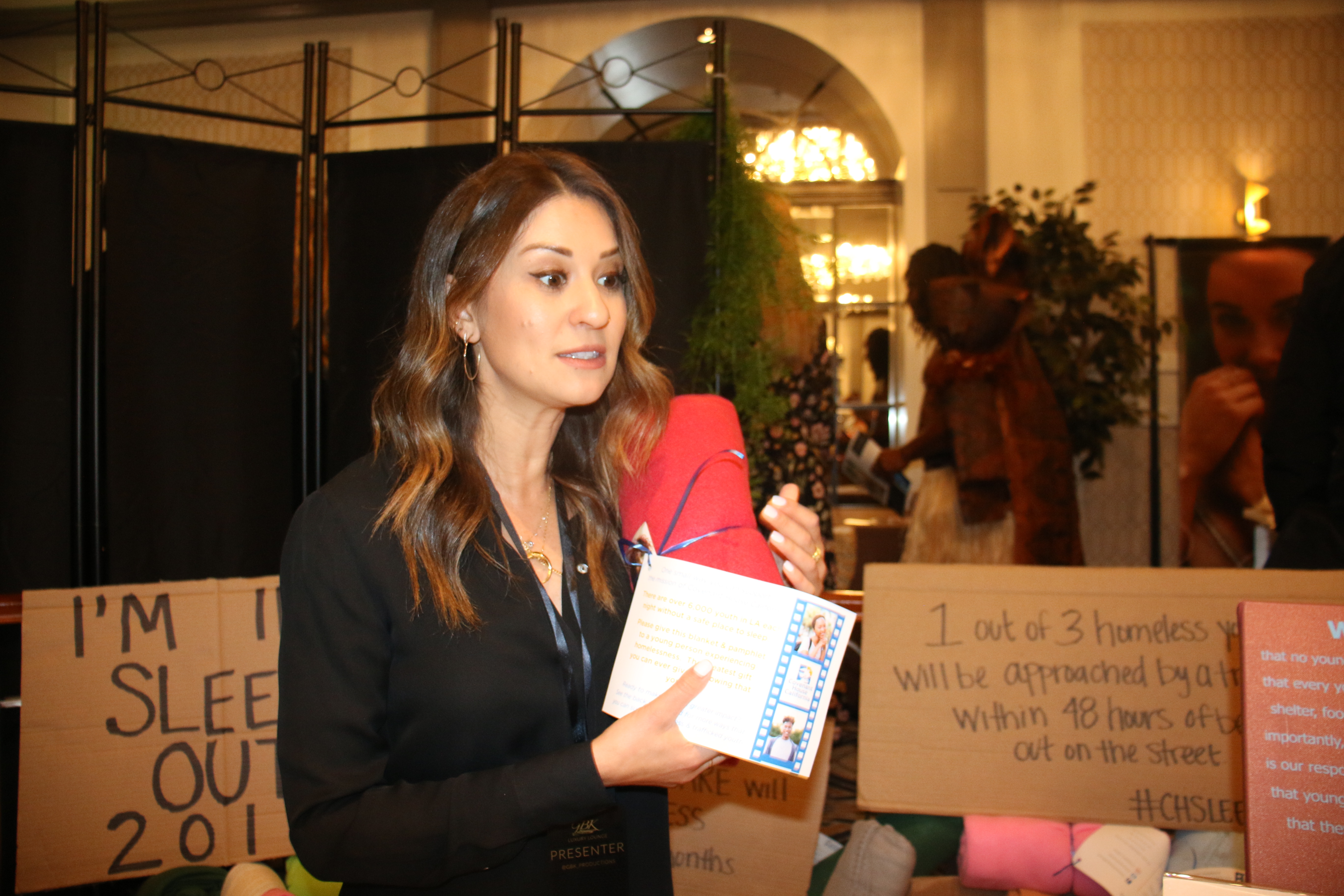 Covenant House Blankets Gifted
Covenant House was the official charity on-site and they gifted colorful blankets to guests to remind them that simple kindness can mean tos much to the homeless.
GBK Productions, is a luxury lifestyle gifting and special events company, specializing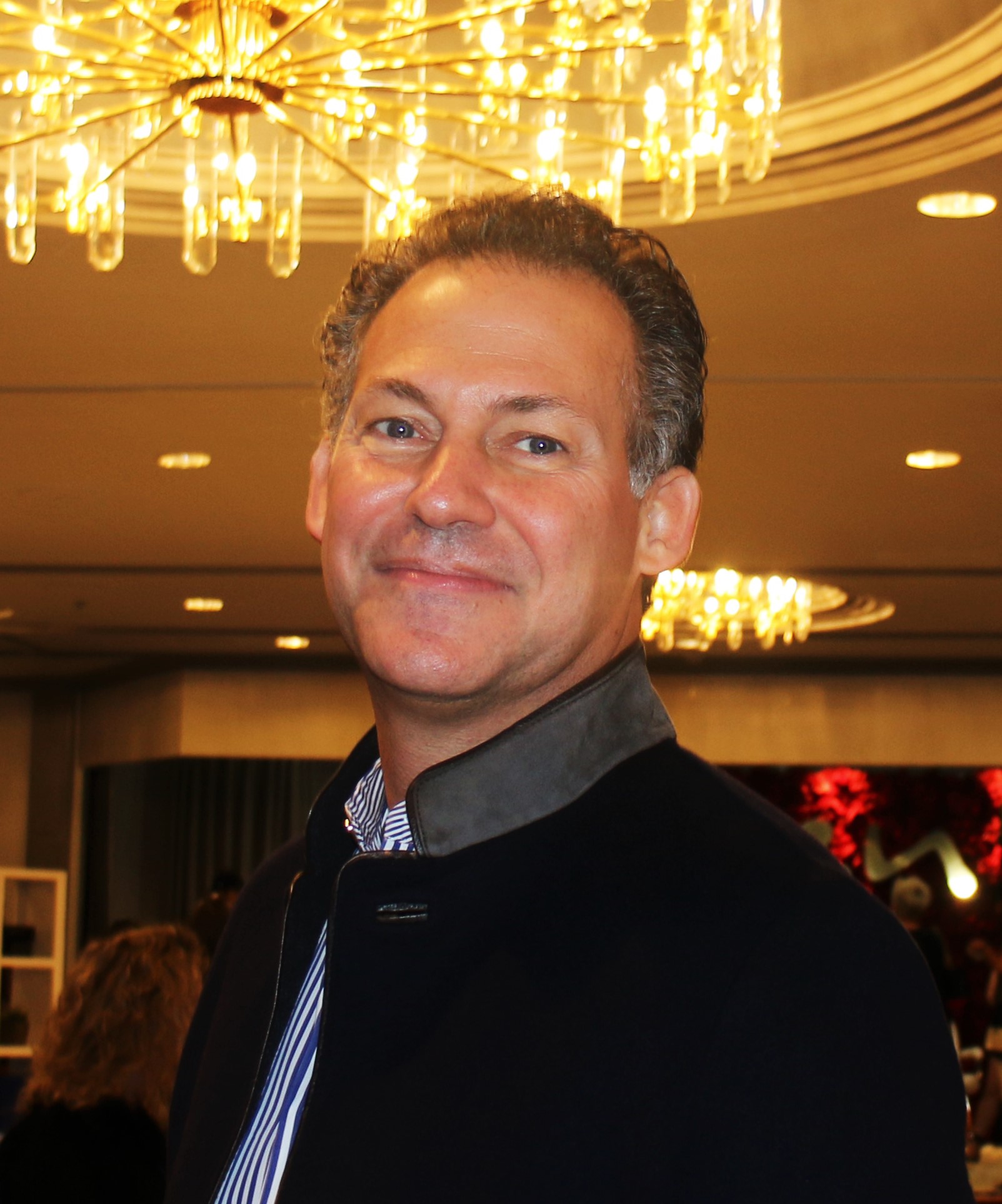 in entertainment marketing integration. Formed in 2000 by Gavin Keilly, the company's Founder and CEO, GBK consists of five divisions: GBK Celebrity Gifting, GBK Special Events, GBK Weddings, GBK Charitable Consulting, and GBK Marketing & Public Relations. Widely known in the entertainment industry for bringing that little extra something into the Luxury Lounge environment, GBK offers its clients a full range of marketing services. For more information on Gavin B. Keilly (CEO) or GBK please go to gbkproductions.com.
____________________________________
INAUGURAL

"CALL-TO-ACTION FILM FESTIVAL"
SEPTEMBER 28 – OCTOBER 4, 2019
The Santa Barbara International Film Festival (SBIFF) has announced the lineup for its inaugural Call-To-Action Film Festival. A diverse selection of 7 thought provoking films are set for the seven-day festival. Beginning with a Passholder Reception at Belmond El Encanto on September 28, the festival runs through October 4, 2019, at SBIFF's Riviera Theatre. The purpose of the Festival is to bring communities together in order to spark dialogue on pressing issues using the art of film. There will be moderated panel discussions with the films' directors and specialist on the films' issues.
The Festival includes:
The Film Festival Programmers Michael Albright and Mickey Duzdevich commented, "This selection of compelling documentaries address a range of diverse and timely issues throughout the United States. They are all empowering examples of people standing up against injustice and discrimination as well as a "call to action" for audiences to become more engaged so that we gradually make a difference in our own communities."
Panel discussions will be moderated by Geoff Green (CEO SBCC Foundation) and include:
"The Nature of Implicit Bias" following the screening of "bias" on Saturday September 29 and will include Robin Hauser (director), Cyndi Silverman (Regional Director ADL), Ted Scheinman (Senior Editor Pacific Standard Magazine) 
"Media Representation" following the screening of "hillbilly" on Sunday September 30 and will include Sally Rubin & Ashley York (directors), Charles Wolfe (Professor of Film & Media Studies at UCSB and Director of Undergraduate Studies) 
"Prison and Education" following the screening of "The Pushouts" on Sunday September 30 and will include Katie Galloway (director), Dr. Victor Rios (film subject), Noel Gomez (Student Program Advisor for the Santa Barbara City College EOPS Transitions Program)
The Festival is presented by Belmond El Encanto and sponsored by the City of Santa Barbara, Santa Barbara County Office of Arts and Culture, Voice Magazine, Rincon Broadcasting and YTS Films.
Film information, schedules, passes, and tickets are available at sbiff.org, by calling 805-963-0023, and at the Riviera Theatre.
About The Santa Barbara International Film Festival
The Santa Barbara International Film Festival (SBIFF) is a 501(c)(3) non-profit arts and educational organization. Over the past 32 years, SBIFF has become one of the leading film festivals in the United States – attracting 90,000 attendees and offering 11 days of 200+ films, tributes and panels, fulfilling their mission to engage, enrich, and inspire people through the power of film. We celebrate the art of cinema and provide impactful educational experiences for our local, national and global communities.
SBIFF continues its commitment to education and the community through out many free educational programs and events. In June 2016, SBIFF entered a new era with the acquisition of the historic and beloved Riviera Theatre. After a capital campaign and renovation, the theatre is now SBIFF's new state-of-the-art, year-round home, showing new international and independent films every day.
____________________________________________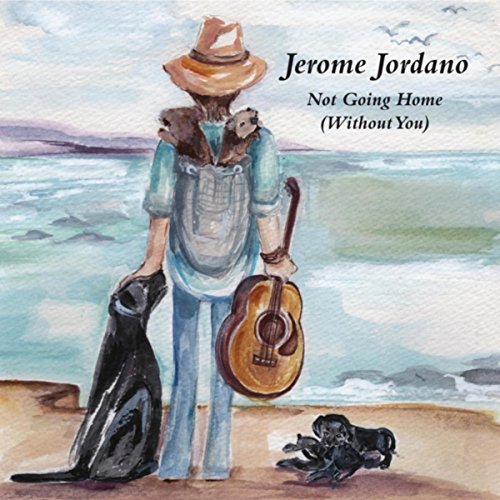 Album Release Jerome Jordano         
Not Going Home (Without You)
Great new CD & Album release by Musician, Singer, Song Writer Jerome Jordano - availabe at CD Baby, i Tunes and Spotify, SPRS_jj Instagram.
Shattered Paradigm Records, LLC

Live Authentically
www.shatteredparadigmrecords.com
---