TINSELTOWN TIDBITS    .     .     .
SBIFF
GLENN CLOSE TO BE HONORED WITH MALTIN MODERN MASTER AWARD
AT 2019 SANTA BARBARA INTERNATIONAL FILM FESTIVAL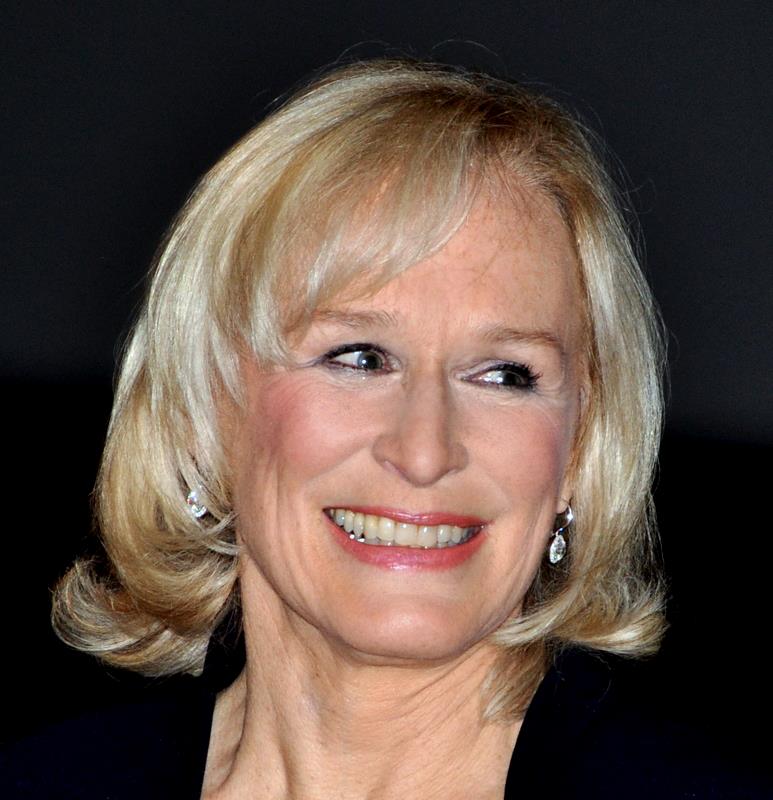 Glenn Close is set to receive the prestigious Maltin Modern Master Award at the 34th annual Santa Barbara International Film Festival, the festival announced today.  Close will be honored on Saturday, February 2nd for her longstanding contributions to the film industry, most recently gracing the silver screen in Sony Pictures Classics' The Wife. Leonard Maltin will return for his 28th year to moderate the evening.
"Glenn Close is one of the great actresses of our time. Versatility is her hallmark, and there is clearly nothing she can't do. She became a star with her first feature film, The World According to Garp, and has gone on to play everyone from Cruella de Vil to aging silent-film star Norma Desmond in the stage musical of Sunset Blvd. I can't wait to spend an evening with her onstage at the Arlington Theater," states Maltin.
Directed by Berlin Silver Bear-winner Björn Runge, The Wife is adapted by Jane Anderson from the Meg Wolitzer novel of the same name.  After nearly forty years of marriage, JOAN and JOE CASTLEMAN (Glenn Close and Jonathan Pryce) are complements: Where Joe is brash, Joan is shy. Where Joe is casual, Joan is elegant. Where Joe is vain, Joan is self-effacing. And where Joe enjoys his very public role as Great American Novelist, Joan pours her considerable intellect, grace, charm, and diplomacy into the private role of Great Man's Wife, keeping the household running smoothly, the adult children in close contact, and Joe's pills dispensed on schedule. At times, a restless discontentment can be glimpsed beneath Joan's smoothly decorous surface, but her natural dignity and keen sense of humor carry her through the rough spots. The Wife debuted in theaters this summer.
The Modern Master Award was established in 1995 and is the highest accolade presented by SBIFF.  Created to honor an individual who has enriched our culture through accomplishments in the motion picture industry, it was re-named the Maltin Modern Master Award in 2015 in honor of long-time SBIFF moderator and renowned film critic Leonard Maltin.  Past recipients include Denzel Washington, Michael Keaton, Bruce Dern, Ben Affleck, Christopher Plummer, Christopher Nolan, James Cameron, Clint Eastwood, Cate Blanchett, Will Smith, George Clooney and Peter Jackson.
The 34th annual Santa Barbara International Film Festival will take place from Wednesday, January 30th through Saturday, February 9th.
For more information, and to purchase tickets, festival passes and packages, please visit www.sbiff.org.
About the Santa Barbara International Film Festival
The Santa Barbara International Film Festival (SBIFF) is a 501(c)(3) non-profit arts and educational organization. Over the past 32 years, SBIFF has become one of the leading film festivals in the United States – attracting 90,000 attendees and offering 11 days of 200+ films, tributes and panels, fulfilling their mission to engage, enrich, and inspire people through the power of film. We celebrate the art of cinema and provide impactful educational experiences for our local, national and global communities. 
SBIFF continues its commitment to education and the community throughout many free educational programs and events. In June 2016, SBIFF entered a new era with the acquisition of the historic and beloved Riviera Theatre. After a capital campaign and renovation, the theatre is now SBIFF's new state-of-the-art, year-round home, showing new international and independent films every day.
 About Glenn Close
Glenn Close, a six-time Academy Award nominee, made her feature debut in "The World According to Garp," earning her first Oscar nomination. She was subsequently Oscar-nominated for "The Big Chill," "The Natural," "Fatal Attraction," "Dangerous Liaisons" and "Albert Nobbs," for which she was also co-screenwriter, producer and lyricist on the Golden-Globe nominated song, "Lay Your Head Down." She stars with Jonathan Pryce in Jane Anderson's film adaptation of Meg Wolitzer's bestselling novel, "The Wife," as well as in Jane Anderson's play, "The Mother of the Maid," currently on stage at New York's Public Theater through December 23.

Ms. Close made her theatre, and Broadway, debut in Harold Prince's revival of "Love for Love." Her theater credits include "The Crucifer of Blood," "Barnum" (Tony nomination) and Tony Awards for her performances in "The Real Thing," "Death and the Maiden" and "Sunset Boulevard." She will star in "The Mother of the Maid" at the Public Theater this fall.

Starting in 2007, Ms. Close headlined the legal thriller "Damages" for five seasons, winning two consecutive Best Actress Emmys. Her 12 Golden Globe nominations include a Best Actress Award for a television production of "The Lion in Winter." Among her 12 Emmy nominations is a Best Actress Award for "Serving in Silence: The Margarethe Cammermeyer Story" (earning her a Peabody Award as executive producer).

Ms. Close co-founded the charity Bring Change to Mind, which confronts the stigma and misunderstanding around mental illness.

___________________________________________________________________
____________________________________________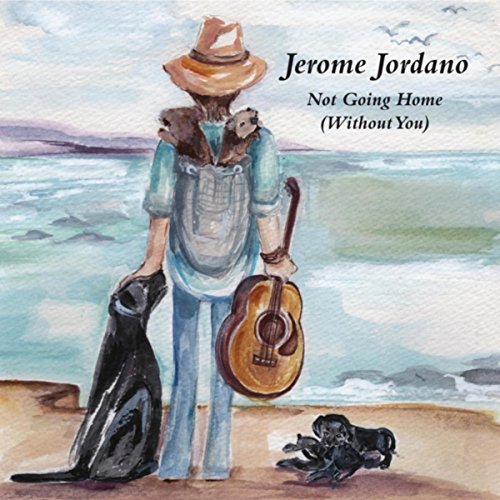 Album Release Jerome Jordano - Not Going Home (Without You)
Great new CD & Album release by Musician, Singer, Song Writer Jerome Jordano available at CD Baby, i Tunes and Spotify, SPRS_jj Instagram.
Shattered Paradigm Records, LLC

Live Authentically
www.shatteredparadigmrecords.com
---