TINSLETOWN TIDBITS   .     .    .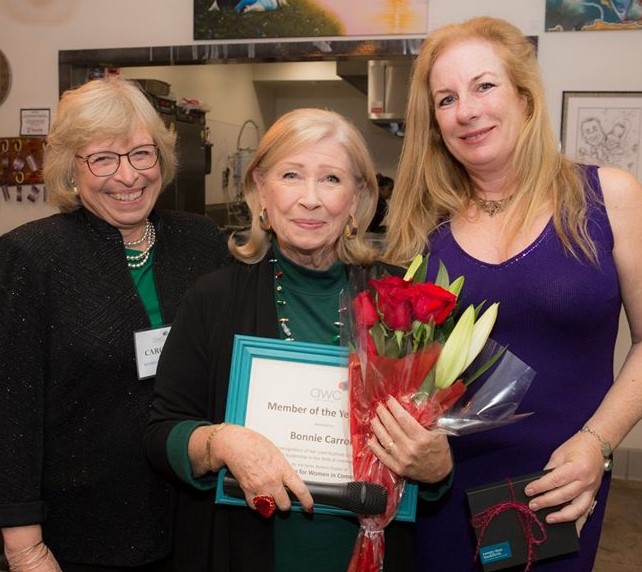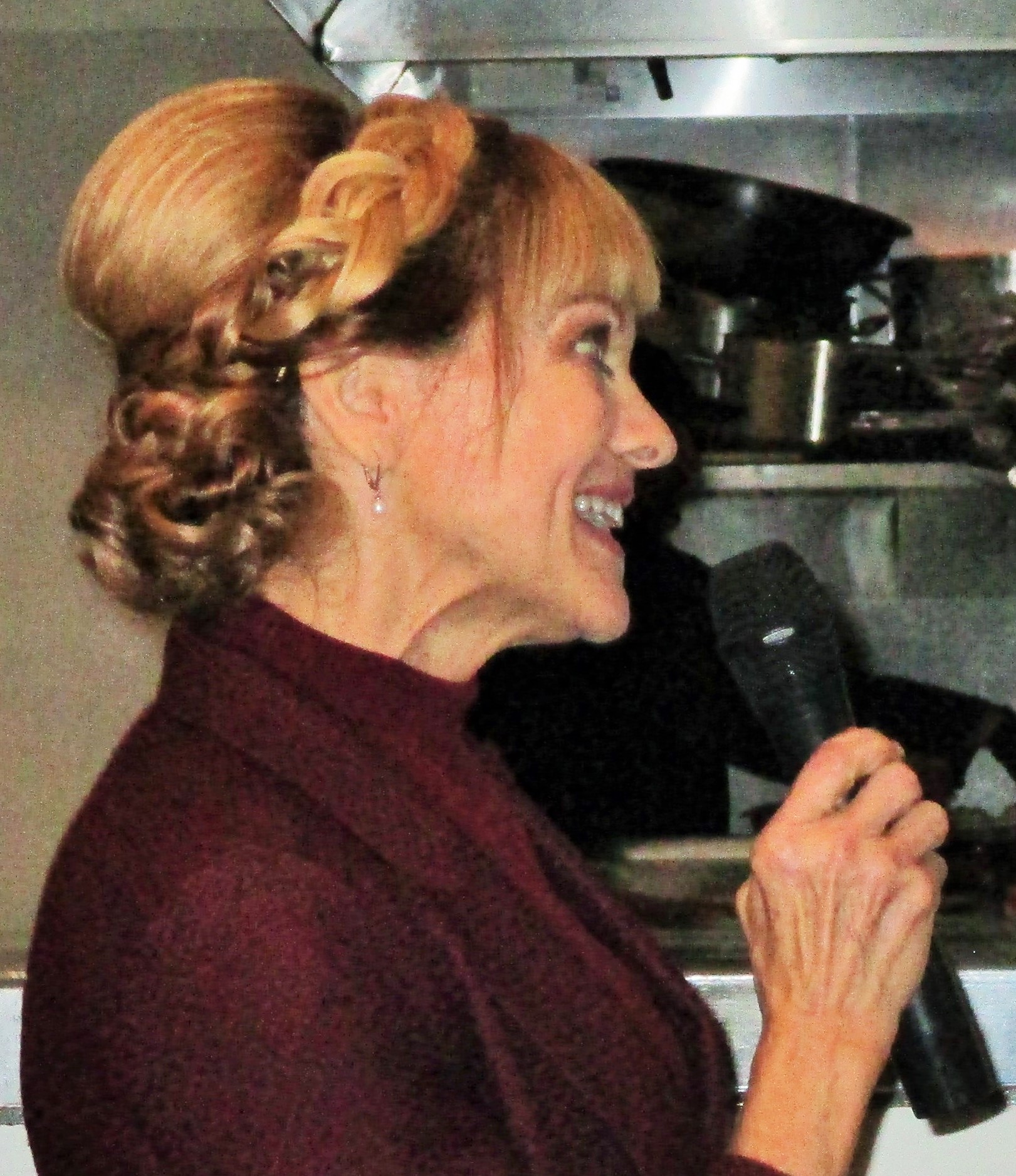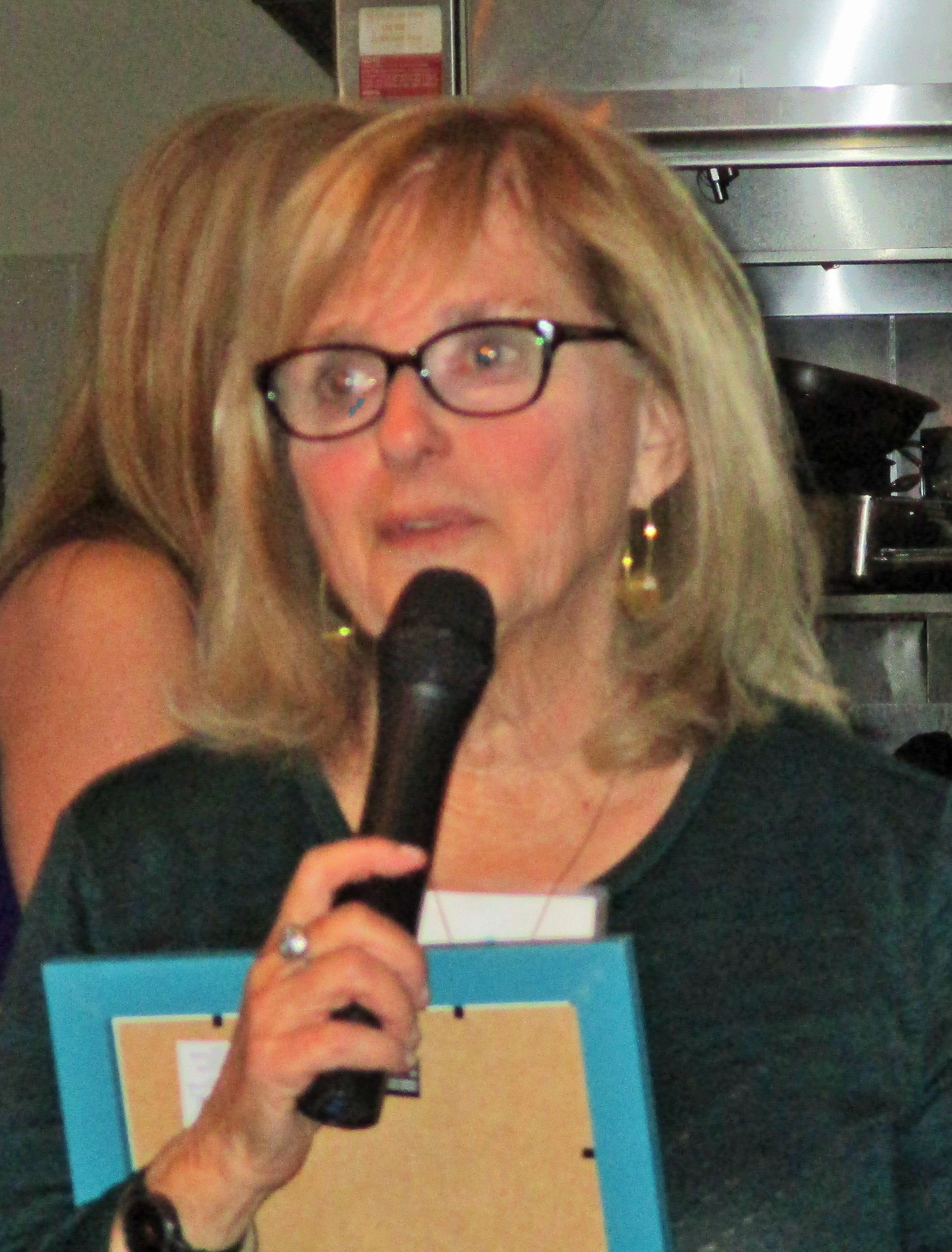 Carolyn Jabs, Bonnie Carroll, Lisa Osborn  - Teri Jory - Lois Phillips  Photos: Rachel Sara Thurston & Bonnie Carroll
TWO AWCSB MEMBERS HONORED AT 2019 HOLIDAY CELEBRATION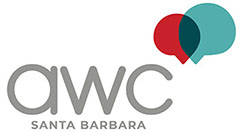 To my  readers I am so happy to share the following story on a wonderful honor bestowed upon me by AWCSB an organization I am so proud to be a member of and I hope you enjoy the coverage of this special event below.
Carolyn Jabs, AWCSB President and Lisa Osborn, Women of Achievement Co-Chair presented Bonnie Carroll, Publisher of Bonnie Carroll's Life Bites News, with the SWCSB 2019 Member of the Year Award during the groups December Holiday Celebration held at Uncorked Wine Tasting & Kitchen in the Haley Corridor.
Bonnie Carroll is publisher of a monthly award-winning online lifestyle magazine Bonnie Carroll's Life Bites News (www.lifebitesnews.com). Under this banner she also produced her own radio show. She continues to contribute to a variety of travel and lifestyle publications. In 2002 she published her first children's book and is releasing a second book in 2020. Her journalist work over twenty-eight years includes published articles in magazine and news publications in print and online and radio/TV appearances. As a photo journalist she has published her travel adventures throughout the world, and still hopes to go air ballooning over Turkey.
AWC-SB President Carolyn Jabs said, "Bonnie is an exceptional communicator who spontaneously uses her skills on behalf of AWC-SB. A consummate professional, she takes advantage of new technologies to tell the stories of places and people that capture her attention."
Lois Phillips, Founder of the AWC-SB Chapter gave very high praise on the accomplishments of the Founders Award recipient Teri Jory who moved to the Mesa in 1992 while earning a PhD at UCSB. She served as President of the grassroots Our Mesa Neighborhood (OMNI) and implemented the Mesa Safe Program, a door-to-door campaign with a goal of disaster preparedness. She works to empower survivors of human trafficking by serving on the District Attorney Human Trafficking Task Force as well as Standing Together To End Sexual Assault (formerly Rape Crisis Center). A 4th degree black belt, she created and teaches a Don't F*** With Me (DFWM) self- defense workshop which empowers women, and all genders, in their personal safety around the world.
The Association for Women in Communications (AWC) is the premier organization for empowering women with the strength, support, and tools for elevating a career and becoming an agent of change in the industry. AWC is a network of like-minded women who are genuinely invested in helping members reach their potential.   
AWC was founded in 1909 as Theta Sigma Phi, an honorary student journalism fraternity at the University of Washington. These bright young women cultivated the foundation for what is now AWC—a strong national network of communicators in a broad range of disciplines. For Santa Barbara membership information visit: www.awcsb.org.
__________________________________________________________________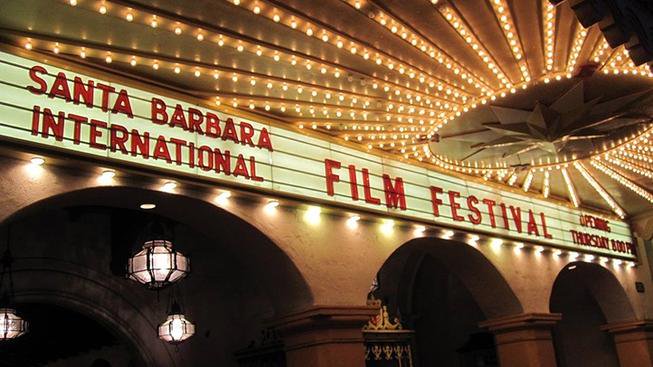 SANTA BARBARA INTERNATIONAL FILM FESTIVAL
January 15 - 25, 2020
___________________________________________________________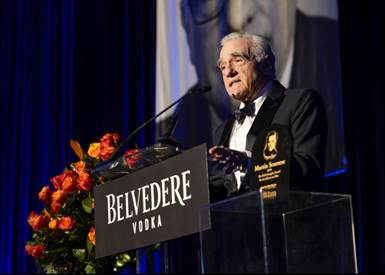 By Bonnie Carroll
The 2019 Kirk Douglas Awards dinner was a unique entertainment night to remember at the Ritz Carlton Bacara Hotel in Santa Barbara as Martin Scorsese walked the red carpet with presenters Leonardo DiCaprio and Al Pacino. The 35th Santa Barbara International Film Festival (SBIFF) honored Scorsese's "The Irishman" with the 14th annual Kirk Douglas Award for Excellence in Film benefiting SBIFF's free year-round educational programs.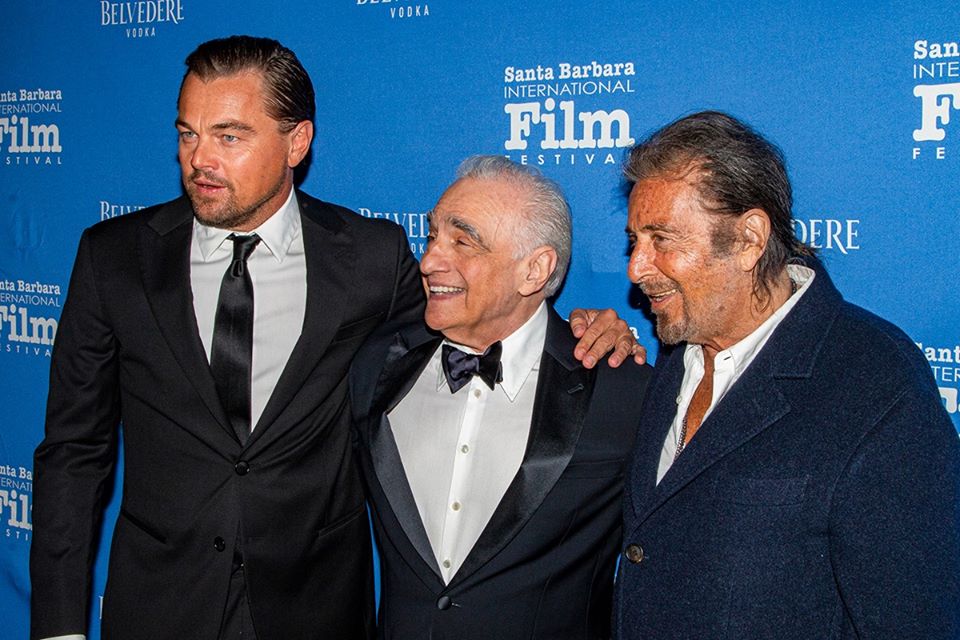 Leo DiCaprio, Martin Scorsese, Al Pacino (Photo: Getty)
Scorcese generously spent time on the red carpet answering questions from the press and posing for photos on the red carpet as did Al Pacino, who is starring in "The Irishman" along with Robert DeNiro as Frank Sheeran, Joe Pesci as Russell Bufalino, Al Pacino as Jimmy Hoffa, Anna Paquin as Peggy Sheeran, and Ray Romano as Jimmy Hoffa's lawyer. I saw the film at SBIFF Rivera Theatre this week and it is a masterpiece in directing and acting – a film not to miss. Pacino's performance as Jimmy Hoffa is stunnig and Ray Roman as Hoffa's lawyer was fantastic!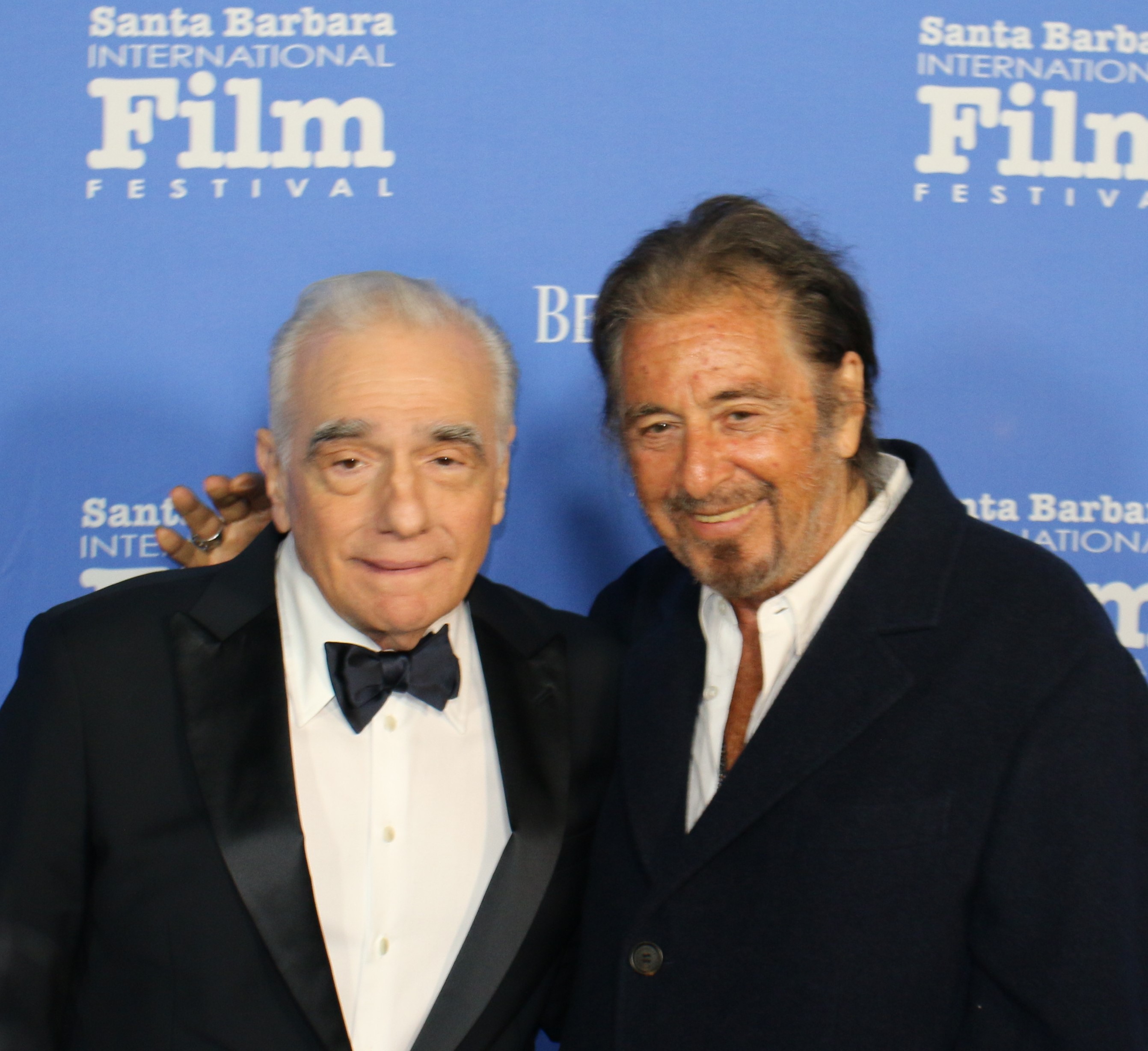 Martin Scorsese, and Al Pacino (Photo:Bonnie Carroll LBN)
Since 2006, the annual Kirk Douglas Award for Excellence in Film has been awarded to a lifelong contributor to cinema through their work in front of the camera, behind, or both. Past honorees include Hugh Jackman, Judi Dench, Warren Beatty, Jane Fonda, Jessica Lange, Forest Whitaker, Robert DeNiro, Michael Douglas, Harrison Ford, Quentin Tarantino, Ed Harris, and John Travolta.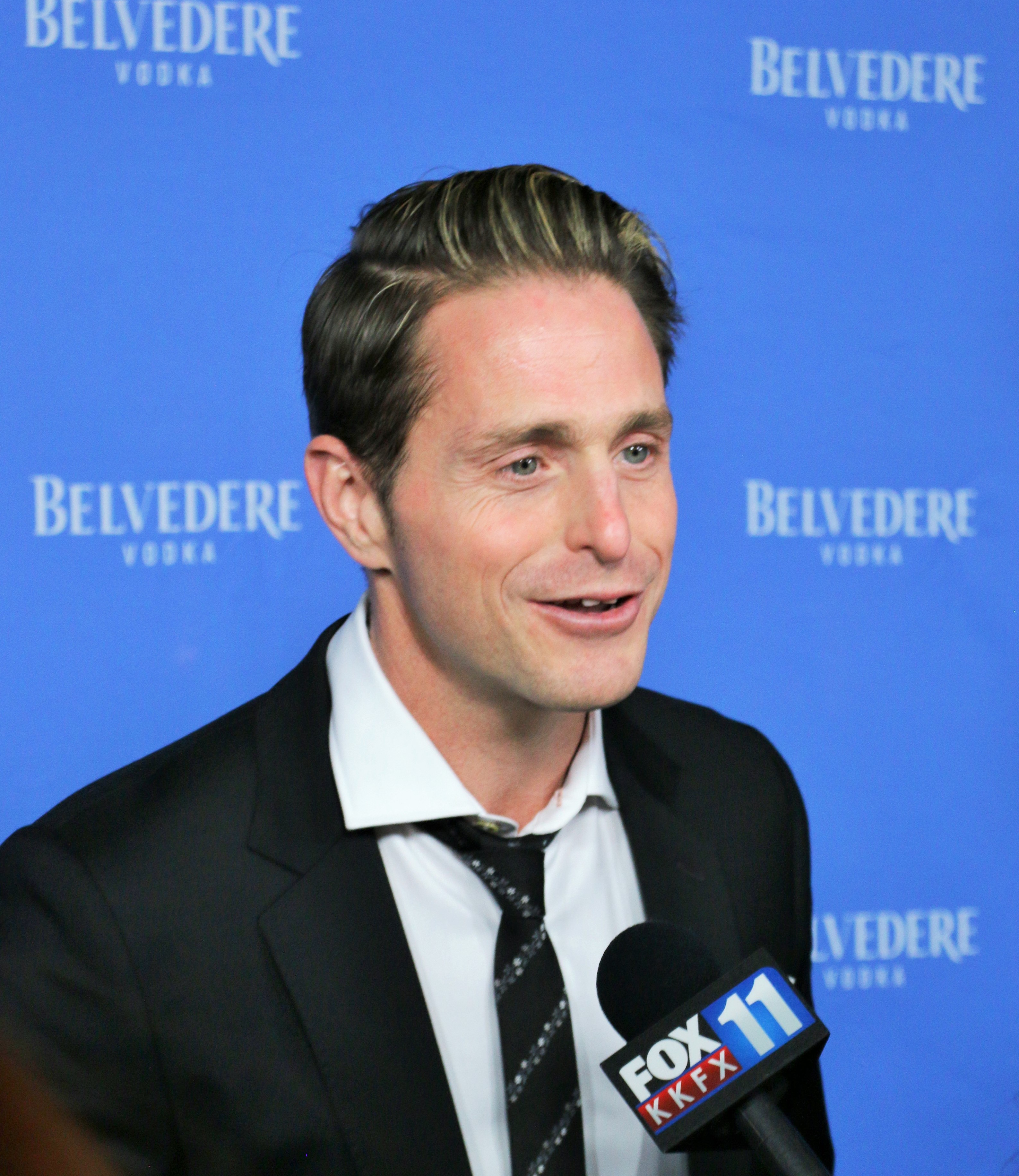 Cameron Douglas, son of Michael Douglas on the red carpet (Photo: Bonnie Carroll LBN)
Funding from the Gala supports the many educational and community programs hosted by the Santa Barbara International Film Festival such as Mike's Field Trip to the Movies, the 10-10-10 Mentorship program and competitions, the Film Studios Program, Apple Box Family Films and the festivals new initiative to be launched this summer, Film Camp.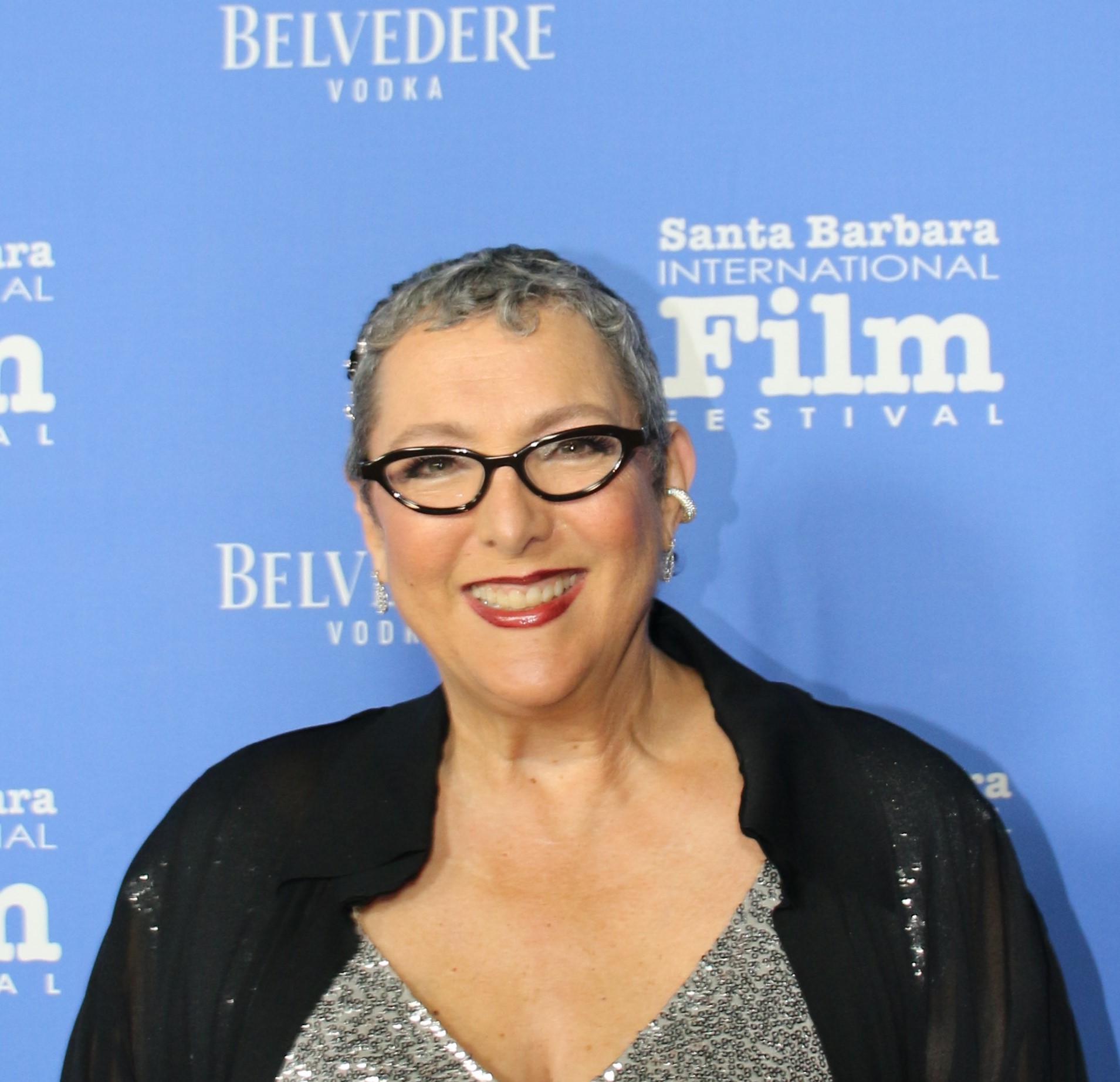 SBIFF President Lynda Weinman (Photo: Bonnie Carroll LBN)
Belvedere Vodka sponsored the 14th Annual Kirk Douglas Awards for Excellence in film. Guests raised their Belvedere cocktail
glasses
in a toast to Martin Scorcese. Each year Belvedere Vodka designes signature cocktails for this celebration and this year they included a Belvedere Collins and Belvedere Eastern Standard that were as divine. Visit LBN SIPS Section in December for full story on Belvedere Cocktails with recipes for home enjoyment.
.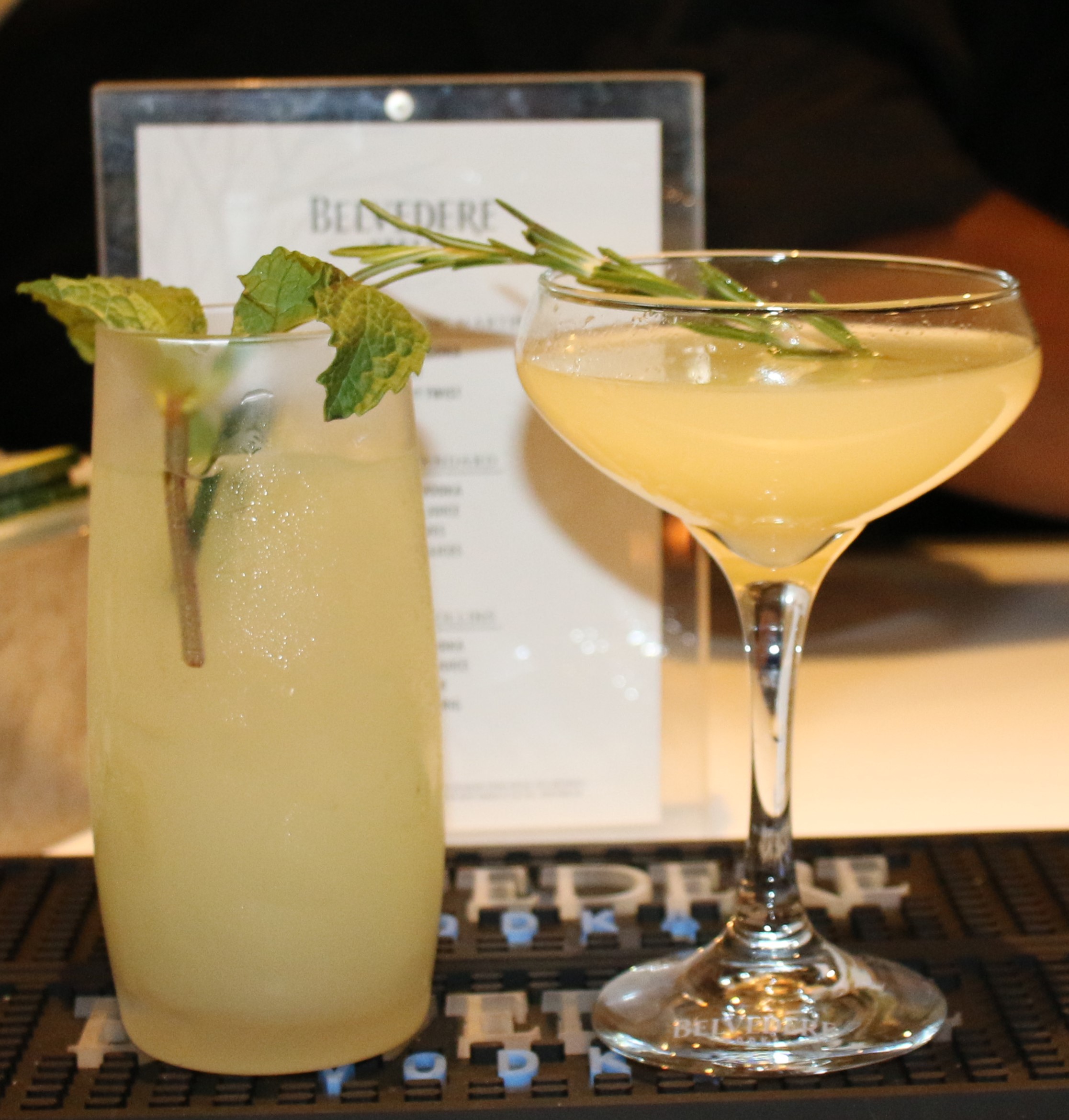 Beautiful Belvedere Vodka Cocktails (Photo: Bonnie Carroll)

The Santa Barbara International Film Festival will take place from Wednesday, January 15th through Saturday, January 25th. For information visit www.sbiff.org.
____________________________________________________________________
GBK Productions, Along with Angeleno Magazine and Kimpton La Peer Hotel, Hosted the Hottest Event in LA Honoring the 47th Annual American Music Awards
GBK Productions Curated 2 Events in Honor of the AMA's in Hollywood Over the Weekend – a Daytime Luxury Gifting Lounge with an Evening Celebration Co-Hosted by Angeleno Magazine - Both at the Kimpton La Peer Hotel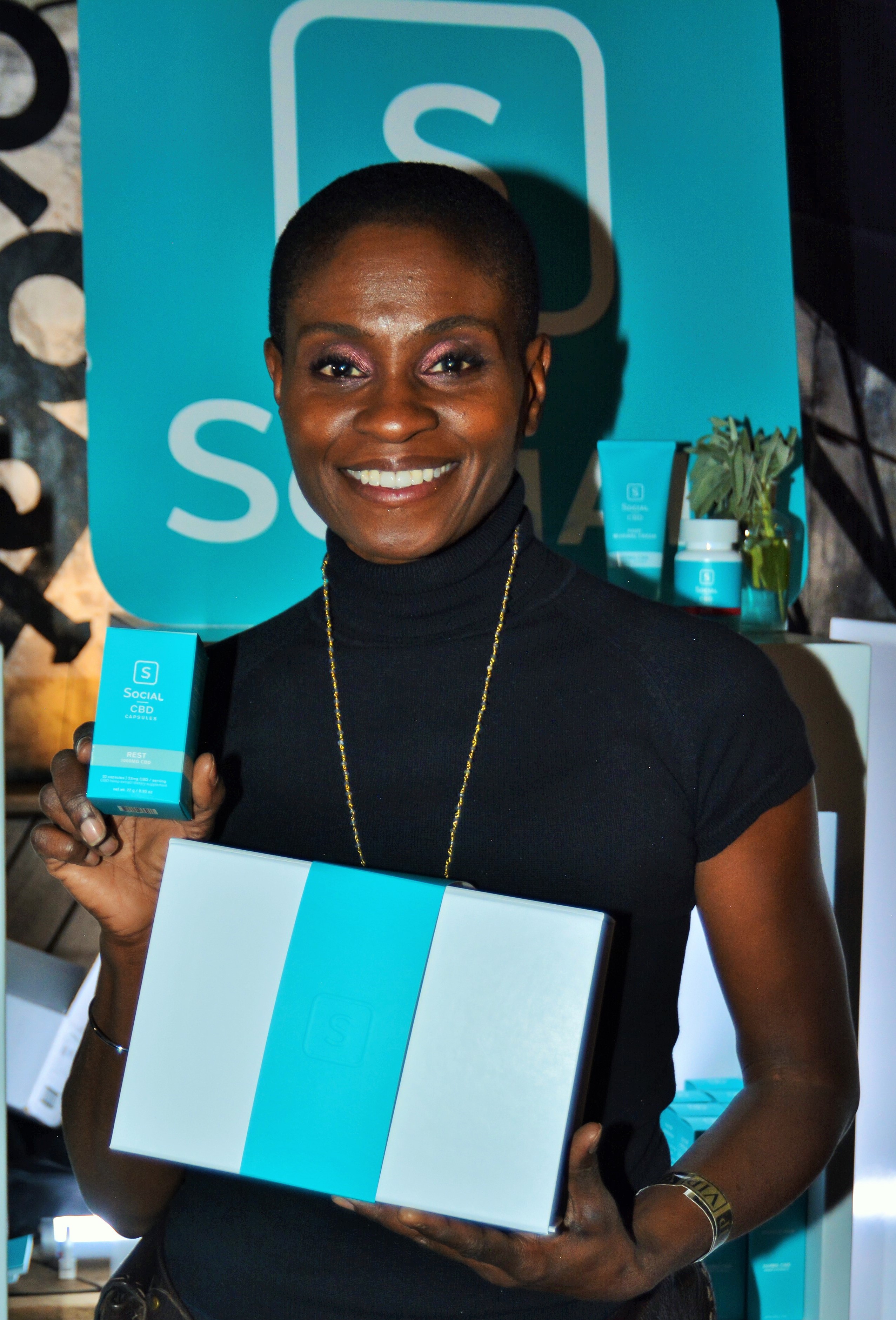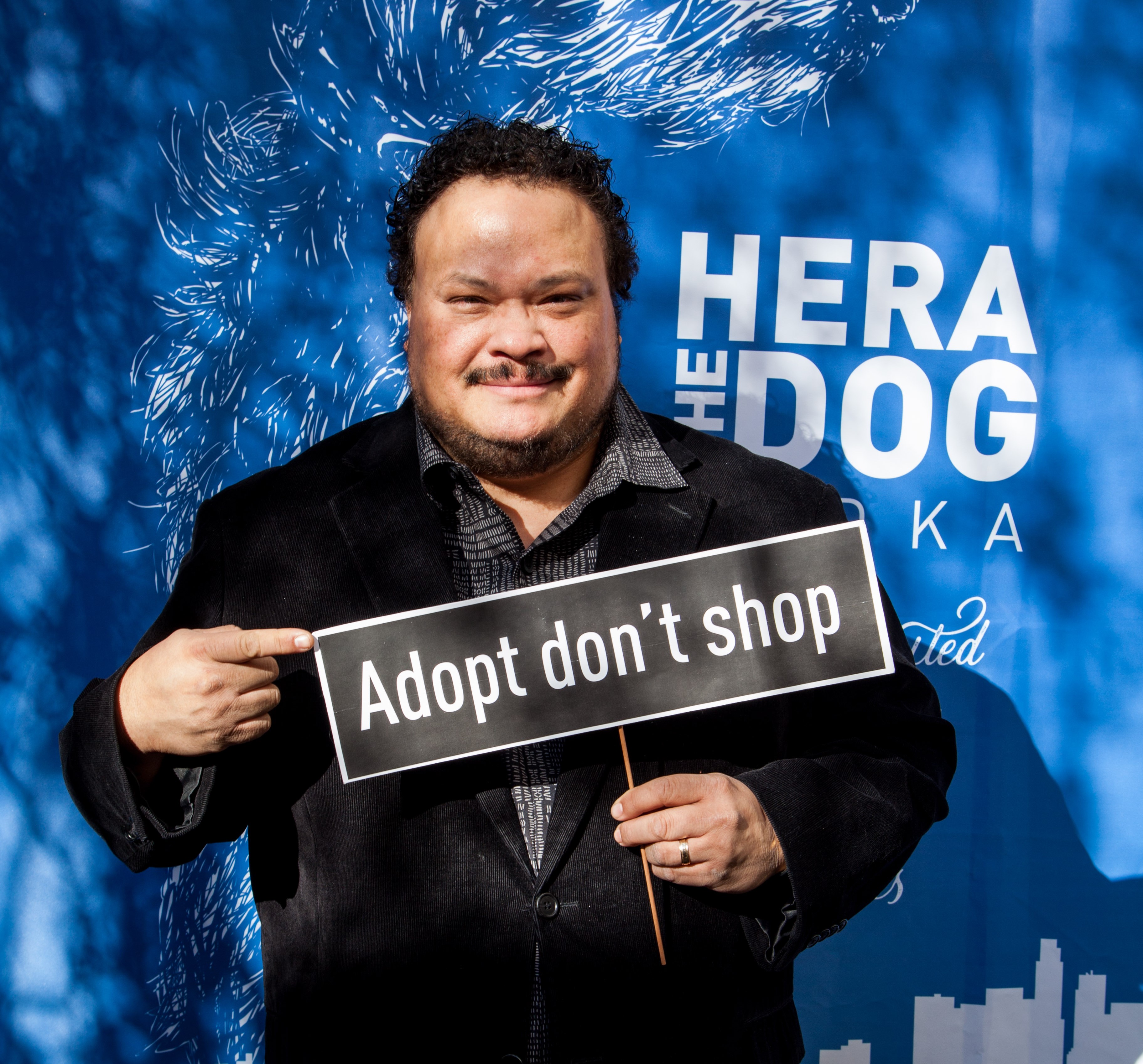 EMMY Nominee Adina Porter with Social  CBD Photo Credit: Donny Bennartz
Adriene Martinez - Hera The Dog Vodka, GBK's Pre AMA Gifting Lounge Photo Credit: Genevieve Adams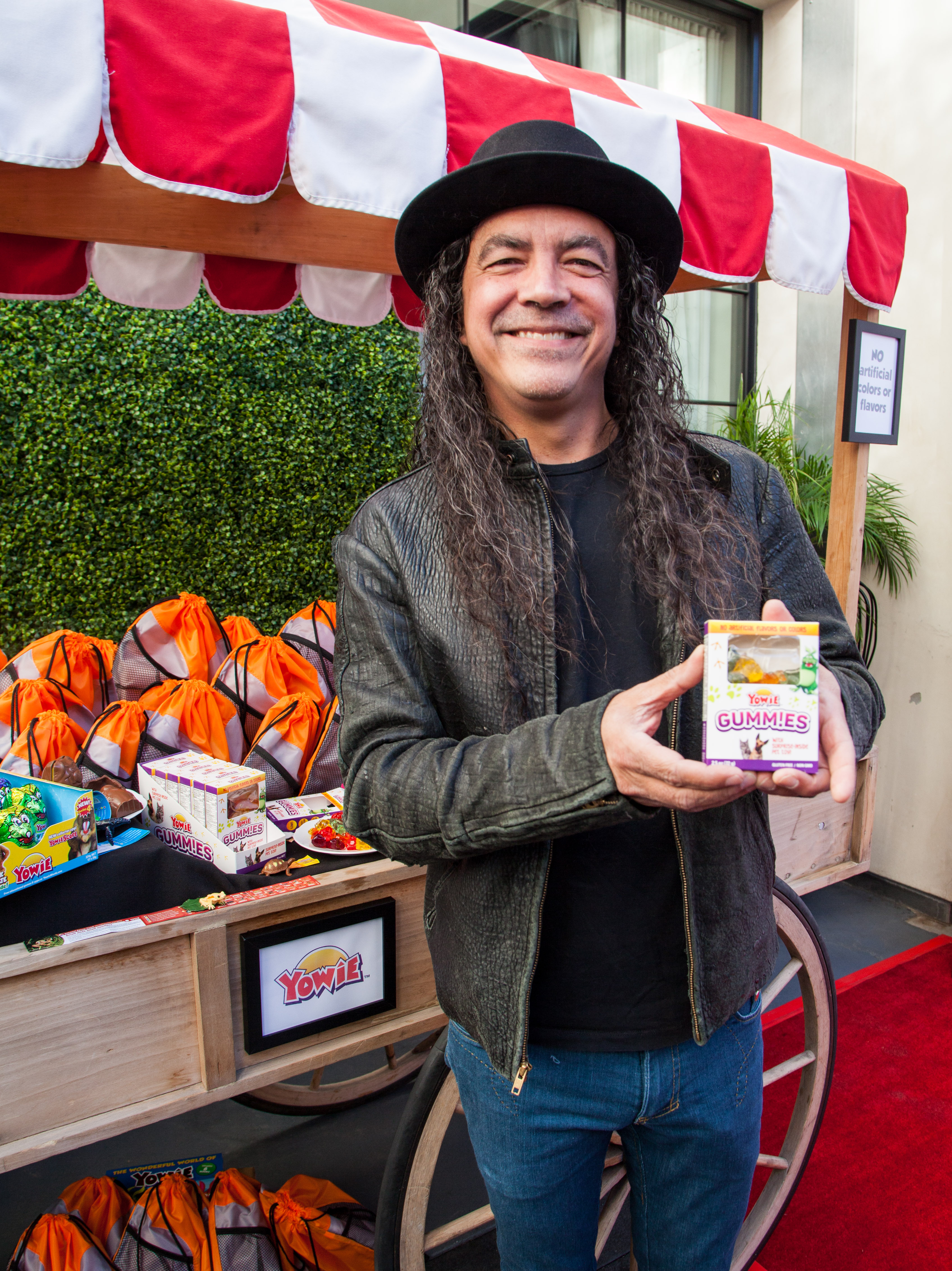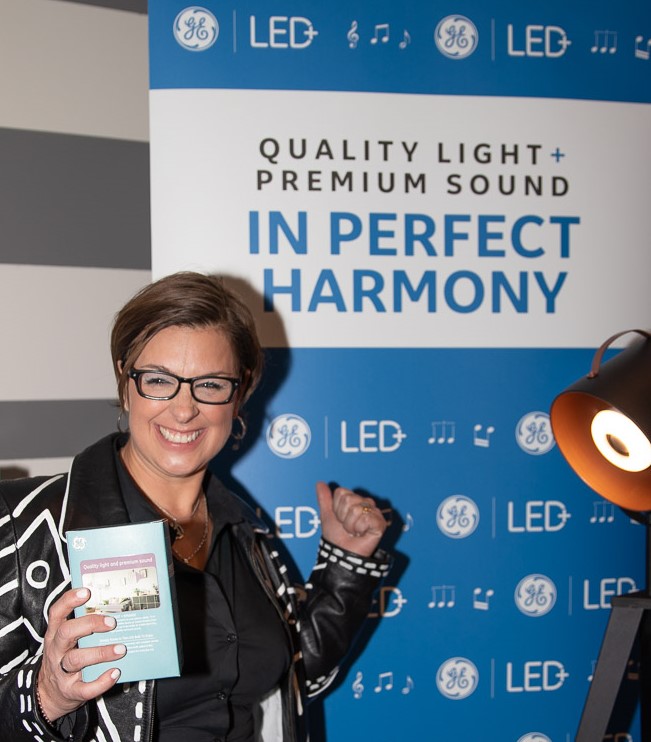 Gilles Marini with Jada Jo Jewelry at GBK's Pre AMA Gifting Lounge Photo Credit: Donny Bennartz
Alice In Chains Mike Inez - Yowie Surprise Inside Chocolate, AMA Gifting Lounge Photo Credit: Genevieve Adams
2020 Grammy nominee DJ Tracy Young with GE LED, AMA Gifting Lounge Photo Credit: Kirsten Moore
This November the world's premier celebrity gifting lounge producer, GBK Productions, along with Angeleno Magazine and Kimpton La Peer Hotel, hosted the hottest event in LA honoring the American Music Awards (AMA's) with a day-time celebrity gift lounge followed by an evening celebration and gift lounge with live performances.

On Saturday November 23rd, at The Kimpton La Peer Hotel in West Hollywood, CA, GBK Productions curated an exclusive Celebrity Gifting Lounge experience during the day for some of the biggest stars in Hollywood and then co-hosted an evening soiree with Angeleno Magazine for an exciting night full of music, food, drinks, live performances, gifting, Hollywood elite and more. Some of the celebrities that stopped by included Emmy nominee Adina Porter, Shameless stars Christian Isaiah & Scott Michael Campbell, Jackie Tohn (Glow), members of the bands Alice in Chains and Maroon 5, Ser'Darius Blain (Jumanji), Gilles Marini, DJ Tracy Young (Grammy nominee), Grammy winner Jamie Jones (All-4-One), Trixie Mattel (Drag Race), Vincent De Paul (Emmy winner), Joe Reitman, Kate Flannery (The Office/DWTS), Adrian Martinez & Cole Sibus of Stumptown, Rex Lee, Felix Solis (Ozark), Carly Hughes (American Housewives), Chad Johnson, AMA red carpet hosts AJ Gibson and Jaymes Vaughn, Amber Frank, Kevin Eubanks, Matt Sarafa, Obba Babatunde, Tom Goss, Effie Passero (American Idol) and many more.

The celebrities, and select media, who attended GBK's Luxury Lounge were treated to this season's hottest items such as Social CBD's high-quality, Pure, Powerful and Honest CBD products, USK Skin premium dermocosmetics that combine science and effectiveness with sophistication and luxury, Jade Jo Jewelry's handmade, travel-inspired jewelry that is comprised of authentic gemstones and precious metals, and culturally unique findings, Yowie Surprise Inside Chocolate Eggs, Bites and Gummies that makes learning about eco-conservatism FUN, Hera The Dog Vodka's organic, non-GMO vodka created to raise funds to help animals in need and Caribbean Living Magazine gifted a stay at S Hotel Jamaica, a 120-room hotel which artfully combines discrete urban sophistication and a laid-back resort lifestyle punctuated by an authentic, rootsy vibe, overlooking Jamaica's famed Doctor's Cave beach. 

Other items gifted include GE Lighting's LED+ Speaker Bulb which offers exceptional light plus a premium-sound speaker built into the bulb, Egard Watch Company's limited production watches, MTHEMOVEMENT KINGS products such as coffee, clothing, and jewelry, Rob Rodney high-end leather bags designed for storing cannabis and cannabis accessories safely and securely, Ziptop reusable containers that stand up, stay open, zip shut and are microwave, freezer, and dishwashers safe, House Saint Zarek custom vintage denim jackets, shirts, vests, and recycled metal accessories, La Voix highly-rated single vineyard wines and HIFIMAN Electronics wireless HI-Fi Earphones featuring Bluetooth that extends reception as far as 490 feet. Keeping with their tradition of philanthropy at every lounge, GBK's onsite charity was Animal Spirits Foundation who is committed to bettering the lives of animals by providing financial assistance for critical veterinary care and spay/neuter services. Entertainment was provided by DJ Jes Danz at the day event and DJ MAAD at the evening party, MainfestUS genre-bending group that celebrates the conjuring and timeless spirit of music, Stori Social Media Boomerang Booth, La Boulisterie Los Angeles' ball-based game experience and MKS Jewels live entertainment & dancers. Food and Ambiance provided by Illuminar which provided colorful lighting, We Cupcake offered alcohol-infused cupcakes and Gelato Festival provided handcrafted Gelato. Talent and Press secured by Mosaic PR.

GBK Productions, is a luxury lifestyle gifting and special events company, specializing in entertainment marketing integration. Formed in 2000 by Gavin Keilly, the company's Founder and CEO, GBK consists of five divisions: GBK Celebrity Gifting, GBK Special Events, GBK Weddings, GBK Charitable Consulting, and GBK Marketing & Public Relations. Widely known in the entertainment industry for bringing that little extra something into the Luxury Lounge environment, GBK offers its clients a full range of marketing services. For more information on Gavin B. Keilly (CEO) or GBK please go to gbkproductions.com.
___________________________________________________________________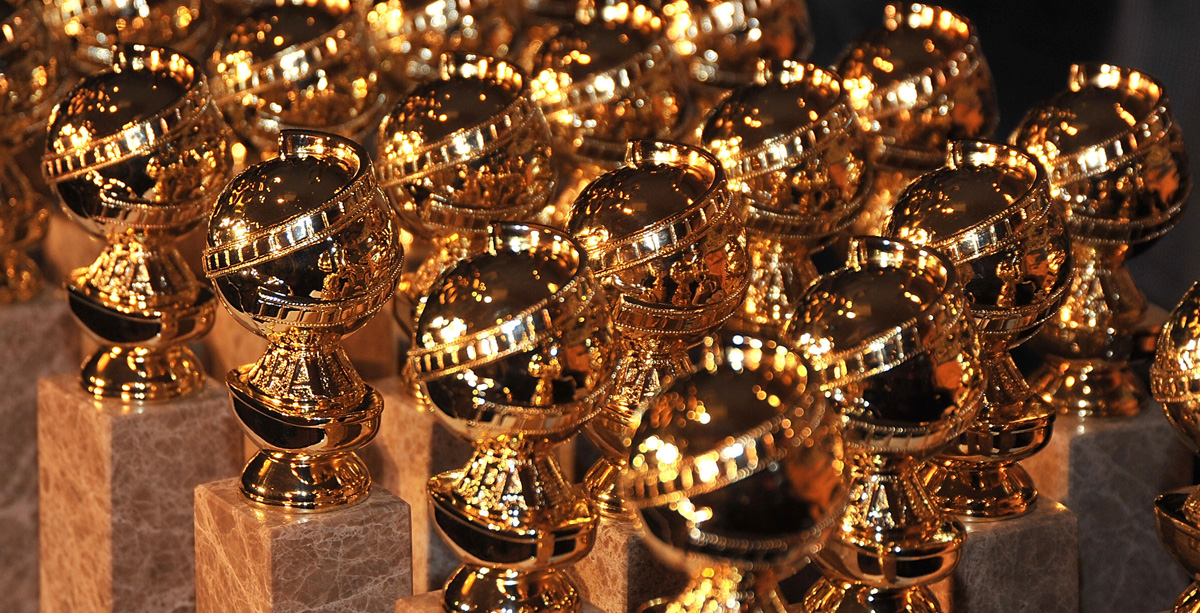 Golden Globes January 5, 2020
See nominees here:
https://www.goldenglobes.com/articles/nominations-77th-golden-globes-have-been-announced
_____________________________________________________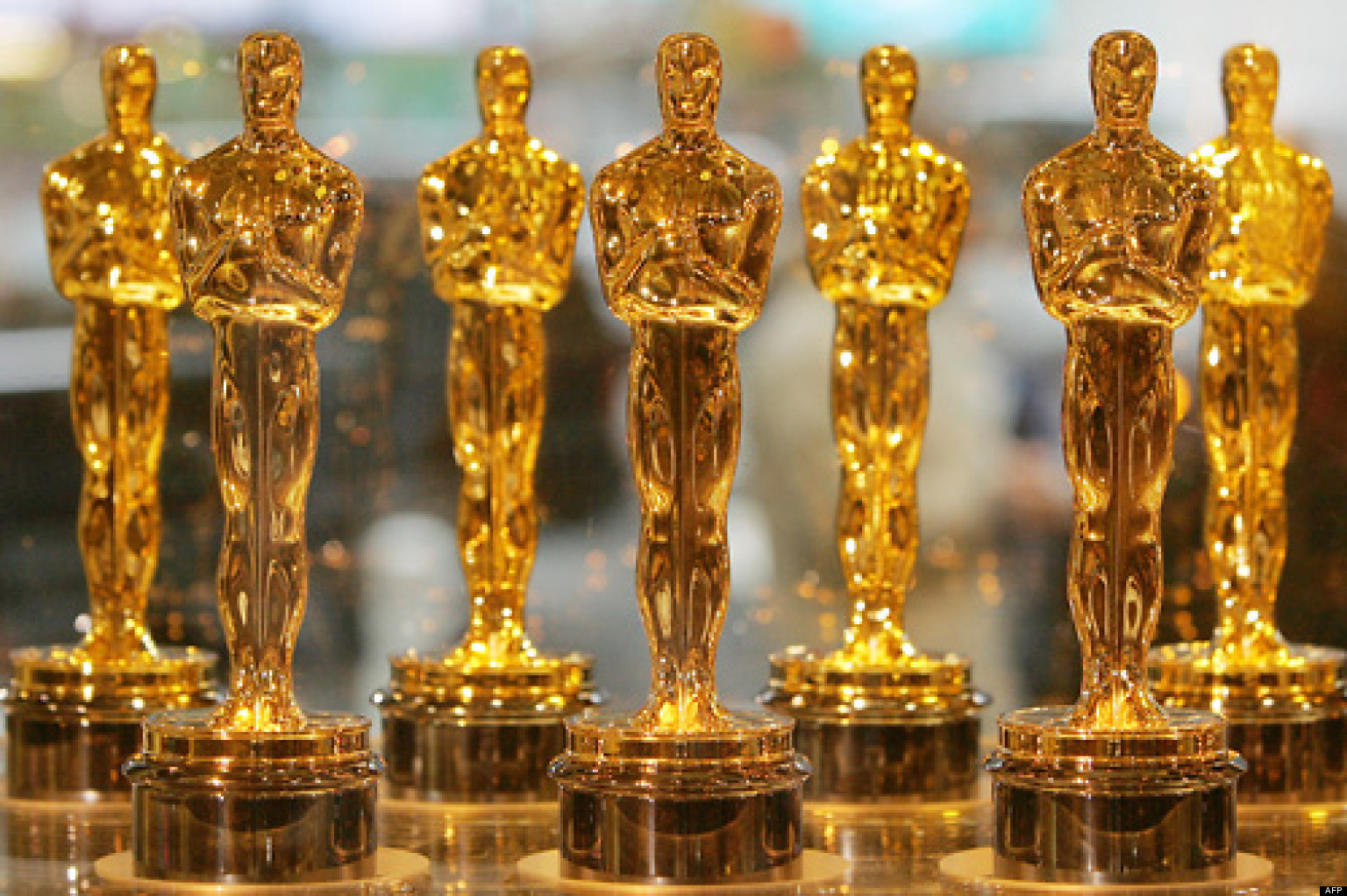 Oscar Awards February 23, 2020
_________________________________________________________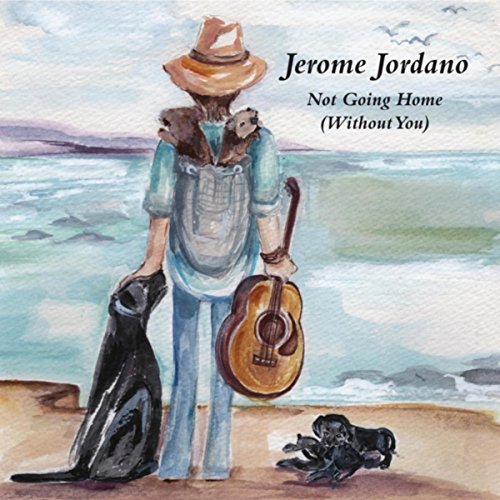 Album Release Jerome Jordano         
Not Going Home (Without You) $14.99 + Shipping

Great new CD & Album release by Musician, Singer, Song Writer Jerome Jordano - available at CD Baby, i Tunes and Spotify, SPRS_jj Instagram.
Shattered Paradigm Records, LLC

Live Authentically
www.shatteredparidigmrecords.com
Also available in Vinyl $21.99 + Shipping
---