TINSLETOWN TIDBITS   .   .   .
SBIFF NEWS  . . .
HUGH JACKMAN RECEIVES KIRK DOUGLAS AWARD FOR EXCELLECE IN FILM FROM SBIFF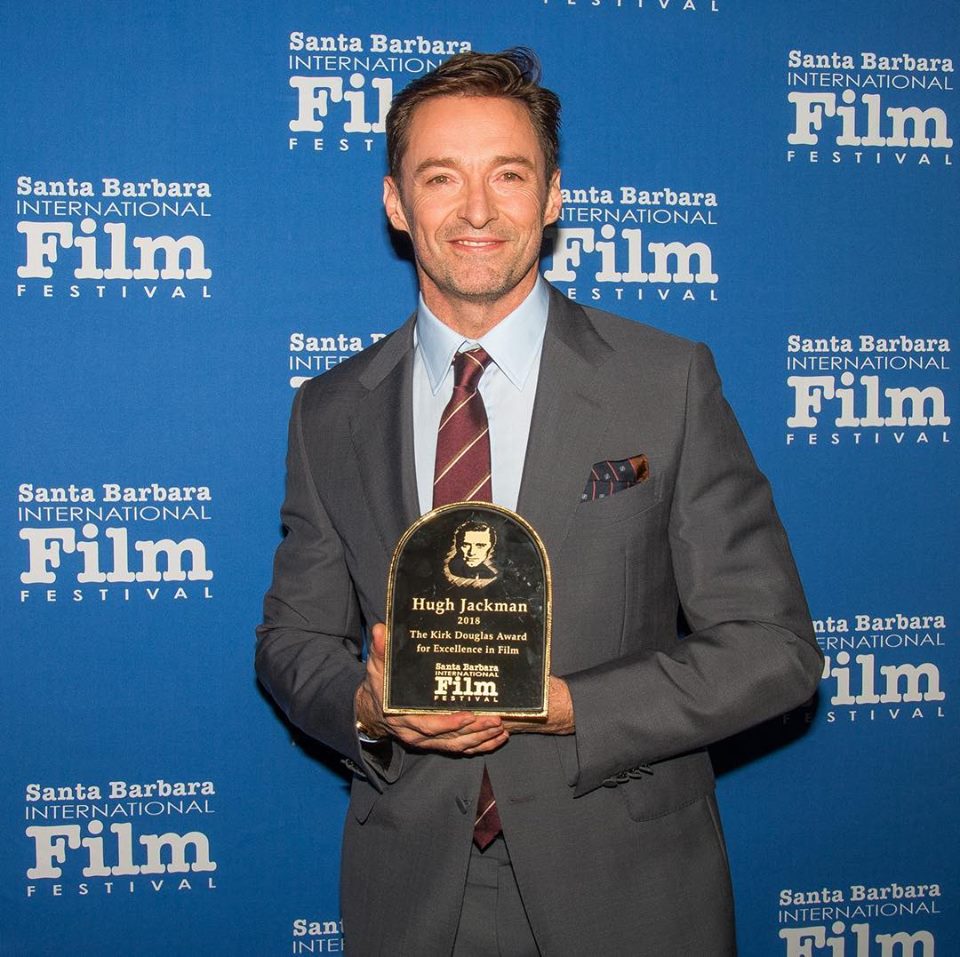 Academy Award nominated actor Hugh Jackman received the Kirk Douglas Award for Excellence in Film from the Santa Barbara International Film Festival at the Ritz Carlton Bacara in Santa Barbara, CA. Jackman was honored for his illustrious career in film and his recent work in The Front Runner. On hand to celebrate this momentous occasion were cast mate J.K. Simmons, Director Jason Reitman, and longtime friend Ben Mendelsohn.
Since 2006, the Kirk Douglas Award for Excellence in Film has been awarded to a lifelong contributor to cinema through their work in front of the camera, behind, or both. Past honorees include Judi Dench, Warren Beatty, Jane Fonda, Jessica Lange, Forest Whitaker, Robert DeNiro, Michael Douglas, Harrison Ford, Quentin Tarantino, Ed Harris, and John Travolta.
Almost 300 guests attended the ultimate love letter to Jackman, including Bo Derek, Christopher Lloyd, John Corbett, and Carol Burnett. While Mendelsohn amused the audience off the cuff, Simmons happily pointed out to guests that "they will never be in the same room as someone of this caliber." Montages throughout the evening highlighted his singing, dancing, and acting, while Jackman blushed with embarrassment when his Eddie the Eagle scene played with Bo Derek across the table!
"Do you know how Hugh got the role of Wolverine," Reitman asked the guests. "In a moment of Hollywood luck, he was cast one week before shooting began. Without any further knowledge of the project, he began studying wolverines, like the animal wolverines!" Reitman chuckled. Reitman continued to praise Jackman on his preparedness, his humanity, and charisma and as Reitman presented Jackman with the award, everyone in the room stood up with admiration and respect. 
Jackman jokingly began his speech noting, "the best part about this evening not being televised, there is no music to rush me off the stage. I'm going to do everything wrong in speechmaking. This is going to be long and I'm going to thank everyone. Just warning you." Many laughs and heartfelt stories later, also known as "the best speech I've ever heard," and mentioning his tea with Kirk Douglas on Monday, Jackman wrapped up the evening thanking the Santa Barbara International Film Festival for bestowing the honor upon him.
Raising more funds than ever, the proceeds will directly support the many educational and community programs hosted by the Santa Barbara International Film Festival such as Mike's Field Trip to the Movies, the 10-10-10 Mentorship program and competitions, the Film Studios Program, Apple Box Family Films and the festivals new initiative to be launched this summer, Film Camp.

_____________________________________________
GET READY HERE COME THE   .   .   .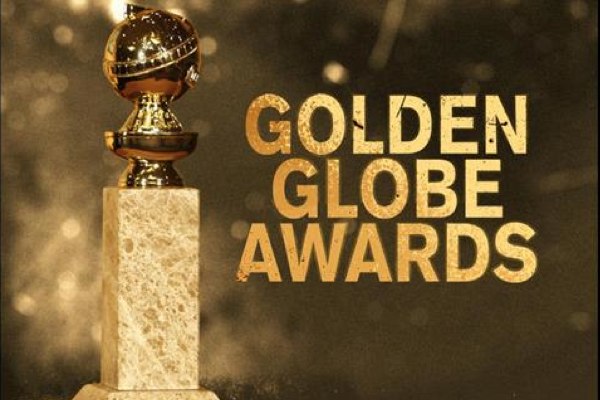 Visit: www.goldenglobes.org for 2019 nominees
_____________________________________________

AFI FEST 2018 PRESENTED BY AUDI
ANNOUNCES AUDIENCE AND JURY AWARD WINNERS
Jury Award Winners Eligible for Short Film Oscar® Categories
Live-Action Short Winner Is AFI Directing Workshop for Women Short WAR PAINT
AFI FEST 2018 presented by Audi has announced the films that received this year's Jury and Audience awards.
Audience Award – Feature
THE BIGGEST LITTLE FARM (DIR John Chester)
In this poignant and charming documentary, filmmaker John Chester chronicles the eight-year effort of an ambitious, life-changing personal venture: moving out of Los Angeles with his wife, Molly, and building a diverse, sustainable farm.
Audience Award – Short
PERIOD. END OF SENTENCE. (DIR Lisa Taback, Garrett Schiff, Melissa Berton, Rayka Zehtabchi)
In an effort to improve feminine hygiene, a machine that creates low-cost biodegradable sanitary pads is installed in a rural village in Northern India.
Grand Jury Award – Live-Action Short
WAR PAINT (DIR Katrelle Kindred)
Jury Statement: "We picked this film for its powerful intersectional narrative which focuses on the difficult aspects of one girl's coming of age."
In WAR PAINT, a young, South LA black girl experiences a series of events that intersect racism and sexism during the Fourth of July holiday. Katrelle Kindred (AFI Directing Workshop for Women, Class of 2018) directed WAR PAINT in 2017 as her AFI DWW short. The film world-premiered earlier this year at the Sundance Film Festival.
Grand Jury Award – Animated Short
EGG (DIR Martina Scarpelli)
Jury Statement: "We chose this film for its visceral portrayal of the relationship between a woman and her body."
In this film, a woman is locked in her home with an egg. She eats the egg, then repents. She kills it. She lets the egg die of hunger.
Honorable Mention for Social Impact Short
MAGIC ALPS (DIR Andrea Brusa, Marco Scotuzzi)
In MAGIC ALPS, an Afghani refugee arrives in Italy with his goat and seeks political asylum for both of them.
Honorable Mention for Best Documentary Short
PERIOD. END OF SENTENCE. (DIR Lisa Taback, Garrett Schiff, Melissa Berton, Rayka Zehtabchi)
Honorable Mention for Acting – Short
Vedrana Bozinovic, A SIEGE
In A SIEGE, a lonely woman in war-torn Sarajevo embarks on a journey to find water, and neither her neighbors nor sniper fire can stop her.
The Shorts jury was comprised of Alison Becker (actor on PARKS AND RECREATION, CURB YOUR ENTHUSIASM), Chinonye Chukwu (director/writer), Alicia Malone (host on Turner Classic Movies), Michael Mohan (co-creator of the Netflix original series EVERYTHING SUCKS!), Eliza Skinner (comedian and writer on THE LATE LATE SHOW WITH JAMES CORDEN) and Sasheer Zamata (comedian, actress, writer and former SNL cast member).
FESTIVAL HIGHLIGHTS
AFI FEST once again brought the best in global cinema to Los Angeles thanks to the visionary support of Audi — now in its 15th consecutive year as Presenting Sponsor of the festival.
The complete AFI FEST program included 135 titles (84 features, four episodic, 47 shorts), representing 45 countries, including 65 films directed by women, 29 documentaries and nine animated films. This year's program includes nine official Best Foreign Language Film Oscar® submissions, and 24 films featuring 52 AFI Conservatory alumni credits, throughout the sections.The breakdown by section is Galas (8), Special Screenings (13), World Cinema (28), New Auteurs (18), American Independents (11), Midnight (4), Cinema's Legacy (6) and Shorts (47).
The many highlights of the festival included Conversations with Nicole Kidman, Melissa McCarthy, Natalie Portman and Rob Marshall; the Indie Contenders Roundtable featuring Willem Dafoe, Richard E. Grant, Kathryn Hahn, Felicity Jones, Joanna Kulig, Thomasin McKenzie, Rosamund Pike and John C. Reilly; the Doc Roundtable featuring filmmakers Alexis Bloom (DIVIDE AND CONQUER: THE STORY OF ROGER AILES), Talal Derki (OF FATHERS AND SONS), Elizabeth Chai Vasarhelyi (FREE SOLO), Morgan Neville (WON'T YOU BE MY NEIGHBOR?), RaMell Ross (HALE COUNTY THIS MORNING, THIS EVENING), Jed Rothstein (ENEMIES: THE PRESIDENT, JUSTICE & THE FBI), Sandi Tan (SHIRKERS), Rudy Valdez (THE SENTENCE) and Betsy West (RBG); a panel with foreign filmmakers Rima Das (VILLAGE ROCKSTARS), Sophie Dupuis (FAMILY FIRST), Florian Henckel von Donnersmarck (NEVER LOOK AWAY) and László Nemes (SUNSET); a panel with female film critics; and much more.
Additional guests and artists who attended the festival included Christopher Abbott, Mahershala Ali, Joe Alwyn, Ann-Margret, Alan Arkin, Jon S. Baird, Susanne Bier, Alison Brie, Sandra Bullock, Carter Burwell, Linda Cardellini, Ethan and Joel Coen, Steve Coogan, Brady Corbet, Paul Dano, Viola Davis, Elizabeth Debicki, Michael Douglas, Lisa Edelstein, Peter Farrelly, Gillian Flynn, Andrew Garfield, Teddy Geiger, Lukas Haas, Armie Hammer, Marielle Heller, Shirley Henderson, Zoe Kazan, Karyn Kusama, Yorgos Lanthimos, Mimi Leder (AFI Class of 1973), Machine Gun Kelly, Frances McDormand, Steve McQueen, David Robert Mitchell, Viggo Mortensen, Tim Blake Nelson, Pawel Pawlikowski, Trevante Rhodes, Margot Robbie, Michelle Rodriguez, Josie Rourke, Taylor Schilling, Yara Shahidi, Sebastian Stan, Justin Theroux, Nancy Travis, Matt Walsh, Sam Waterston, Jacki Weaver and Beau Willimon.
Audi was the exclusive presenting sponsor of AFI FEST 2018. Additional top sponsors included AT&T and American Airlines, the official airline of AFI.
__________________________________________________________________
AUBREY PLAZA TO HOST 34TH FILM INDEPENDENT SPIRIT AWARDS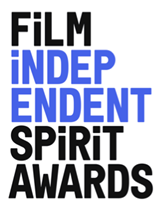 Broadcast Live Exclusively on IFC
Saturday, February 23, 2019 at 2:00 pm PT / 5:00 pm ET
 This morning, Film Independent announced that Aubrey Plaza (Ingrid Goes West, Legion, Parks & Recreation) will host the 2019 Film Independent Spirit Awards. The Spirit Awards are the primary fundraiser for Film Independent's year-round programs, which cultivate the careers of emerging filmmakers and promote diversity in the industry. Nominees were announced by Gemma Chan (Crazy Rich Asians, Captain Marvel, Mary Queen of Scots) and Molly Shannon (Divorce, Private Life, Other People) at a press conference on November 16. Best Feature nominees include Eighth Grade, First Reformed, If Beale Street Could Talk, Leave No Trace and You Were Never Really Here.  The show will broadcast live exclusively on IFC at 2:00 pm PT/ 5:00 pm ET on Saturday, February 23, 2019.

"I am truly honored and delighted to host the Spirits Awards this year," said Host Aubrey Plaza. "It is a dream come true to host a show that celebrates my greatest loves... independent film, the people that make them possible and live television!"
 "The search for a great Spirit Awards host is never easy," said Film Independent President Josh Welsh. "This year we said, let's find someone funny, smart, a cinephile, being a great actor wouldn't hurt, and it would be an added bonus if they've previously won a Spirit Award. Then we realized, oh wait, that's Aubrey Plaza! So thank you Aubrey, for hosting the Spirits!"
 "As the awards season slogs to the end, let's raise a glass to the infectious enthusiasm that only Aubrey Plaza will bring to this party," said IFC Executive Director, Blake Callaway.
Aubrey currently stars in Noah Hawley's television series, Legion on FX. The series, which is based on the Marvel Comic of the same name, has received critical acclaim and will premiere season three in 2019. On television, Aubrey starred in the Emmy nominated comedy series Parks and Recreation with Amy Poehler. Aubrey's recent film credits include producing and starring in Jeff Baena's The Little Hours alongside Alison Brie, Dave Franco, Nick Offerman, and Molly Shannon (2017 Sundance Film Festival) and Jim Hosking's An Evening with Beverly Luff Linn opposite Craig Robinson and Jemaine Clement (2018 Sundance Film Festival).  Plaza will next star in Lars Klevberg's remake of Child's Play opposite Brian Tyree Henry which will open on June 21, 2019. 
This year marks the 34th edition of the awards show that celebrates the best of independent film. Past Spirit Awards hosts have included Nick Kroll and John Mulaney, Kate McKinnon and Kumail Nanjiani, Fred Armisen and Kristen Bell, Patton Oswalt, Andy Samberg, Joel McHale, Sarah Silverman, Samuel L. Jackson, Eddie Izzard, Queen Latifah and John Waters to name a few. The show, which will be held on the beach in Santa Monica, will be executive produced and directed by Joel Gallen of Tenth Planet Productions for the fifth consecutive year. Shawn Davis returns as producer for his 17th year, Rick Austin returns for his fourth year and Danielle Federico and Andrew Schaff also return as co-producers.
Winners, who are selected by Film Independent Members, will be announced at the Spirit Awards on Saturday, February 23, 2019. The awards ceremony will be held on the beach in Santa Monica, just north of the Santa Monica Pier.
Winners of the Spirit Awards Filmmaker Grants will be announced at the Film Independent Spirit Awards Filmmaker Grant and Nominee Brunch on Saturday, January 5, 2019, at BOA Steakhouse in West Hollywood.
Film Independent is proud to announce the return of our collaboration with AT&T, who joins once again as Premier Sponsor and Official Wireless & Video Services Partner. American Airlines joins for the fifth year and returns to fund the Bonnie Award, recognizing a mid-career female director with a $50,000 unrestricted grant. And, we welcome this year's Official Automotive Partner, Subaru of America.
For sponsorship opportunities, please contact Albina Oks, Director of Corporate Sponsorship, aoks@filmindependent.org.
_________________________________________________________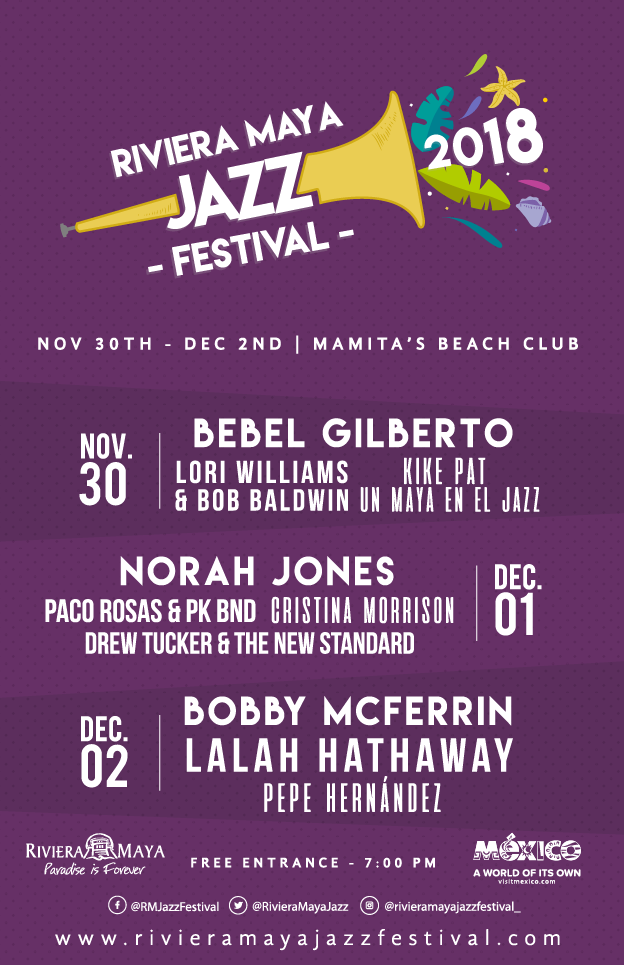 ____________________________________________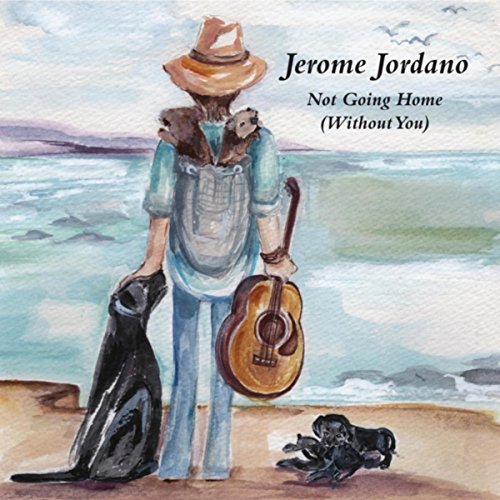 Album Release Jerome Jordano         
Not Going Home (Without You)
Great new CD & Album release by Musician, Singer, Song Writer Jerome Jordano - availabe at CD Baby, i Tunes and Spotify, SPRS_jj Instagram.
Shattered Paradigm Records, LLC

Live Authentically
www.shatteredparadigmrecords.com
---