TINSELTOWN TIDBITS DECEMBER 2016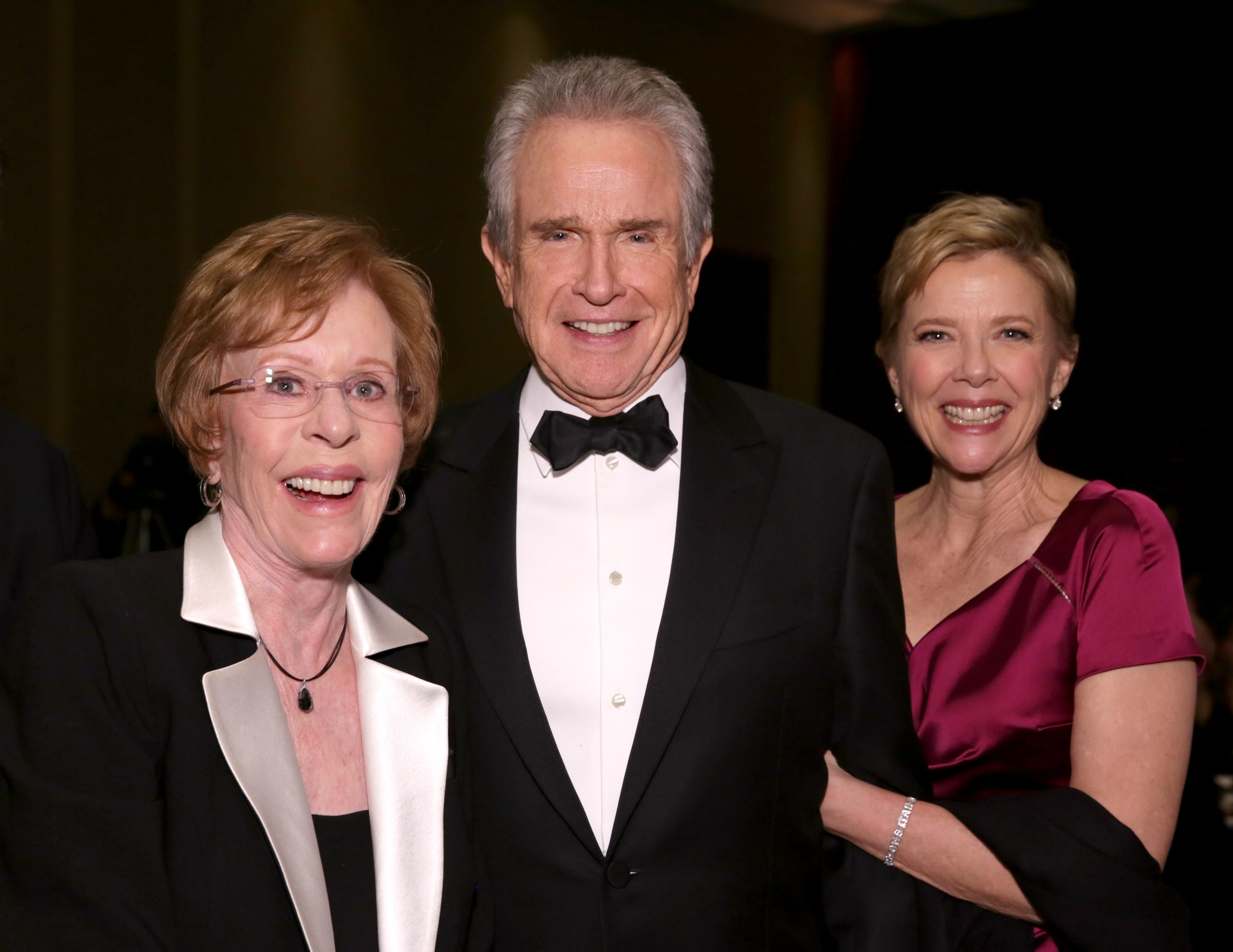 WARREN BEATTY PRESENTED KIRK DOUGLAS AWARD FOR EXCELLENCE IN FILM by Bonnie Carroll
Excitement and anticipation abound Thursday evening as Warren Beatty, Annette Benning, Don Cheadle, and Lily Collins, arrived at the red carpet outside of Bacara Resort & Spa in Santa Barbara, CA for the Kirk Douglas Award for Excellence in Film at the 32nd annual Santa Barbara International Film Festival. The event kicked off with a pre-reception and red carpet held in the courtyard, where guests mingled and sipped wine and Hennessy. Carol Burnett made also paid a visit to help celebrate Warren's remarkable career. Lily's stunning Reem Acra gown dazzled the crowd.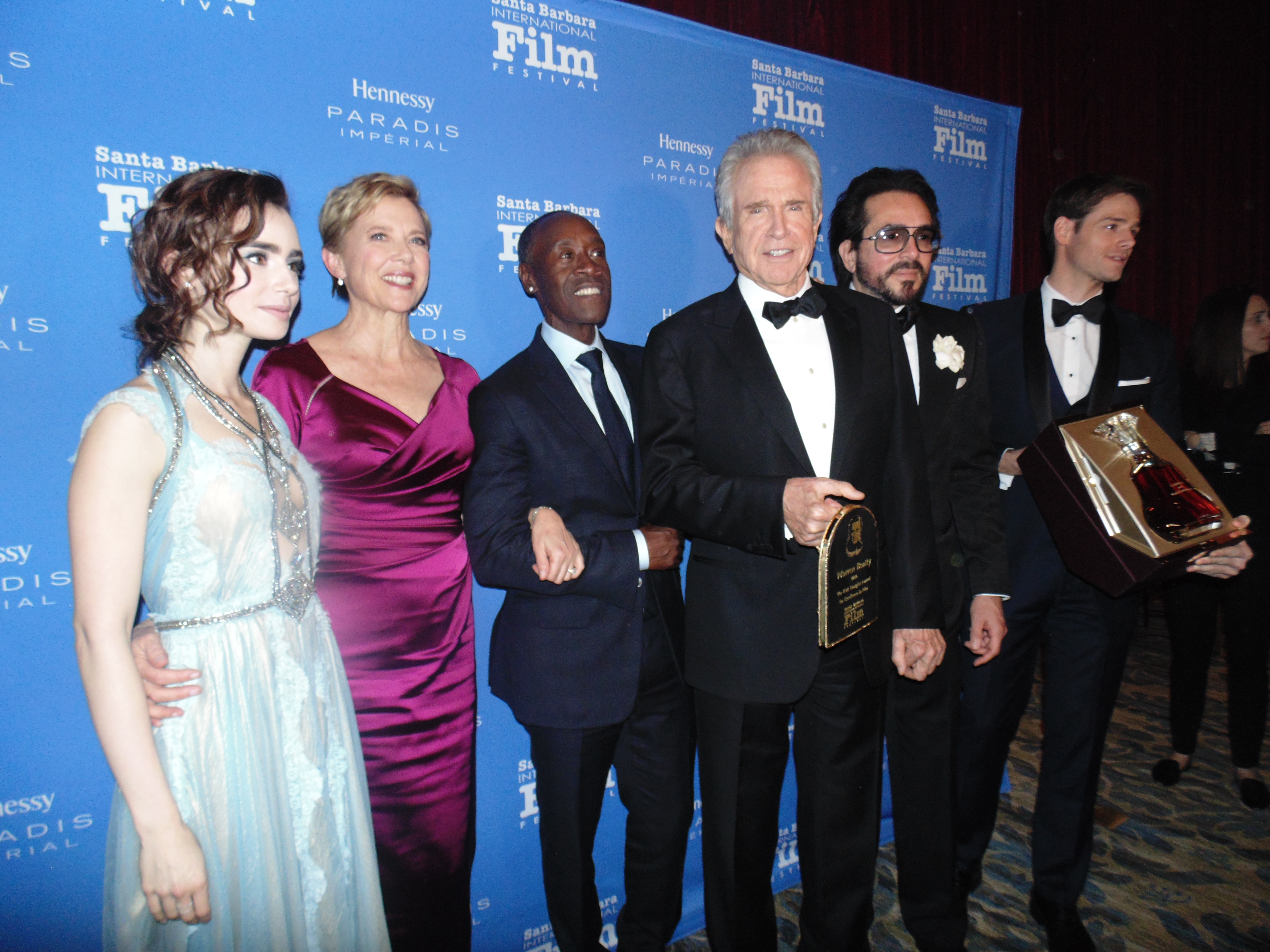 Lily Collins, Annette Benning, Don Cheadle, Warren Beatty, Roger Durling & Frank Larrazaleta
After dinner was served, Roger Durling, Executive Director of SBIFF, took the stage to discuss the history of the Kirk Douglas award. He then introduced Frank Larrazaleta, Prestige Brand Ambassador for Hennessy (one of the festival's main sponsors), who led a toast to Warren and his illustrious career. Executive Director, Roger Durling and Lily Collins separately took the audience on a trip down memory lane with a series of clips celebrating Warren, which included moments from beloved classics such as BONNIE & CLYDE and HEAVEN CAN WAIT, and his latest film, RULES DON'T APPLY. Roger remarked on Warren's insatiable passion and diverse body of work, and Lily described Warren's powerful storytelling abilities and remarkable memory.
Lily shared several entries from her journal before and after filming RULES DON'T APPLY, including sweet experiences she has working with Warren Beatty and wife Annette Benning. Once after texting Warren "Happy Father's Day", he responded by telling her that she needed to be in bed by 9:30pm.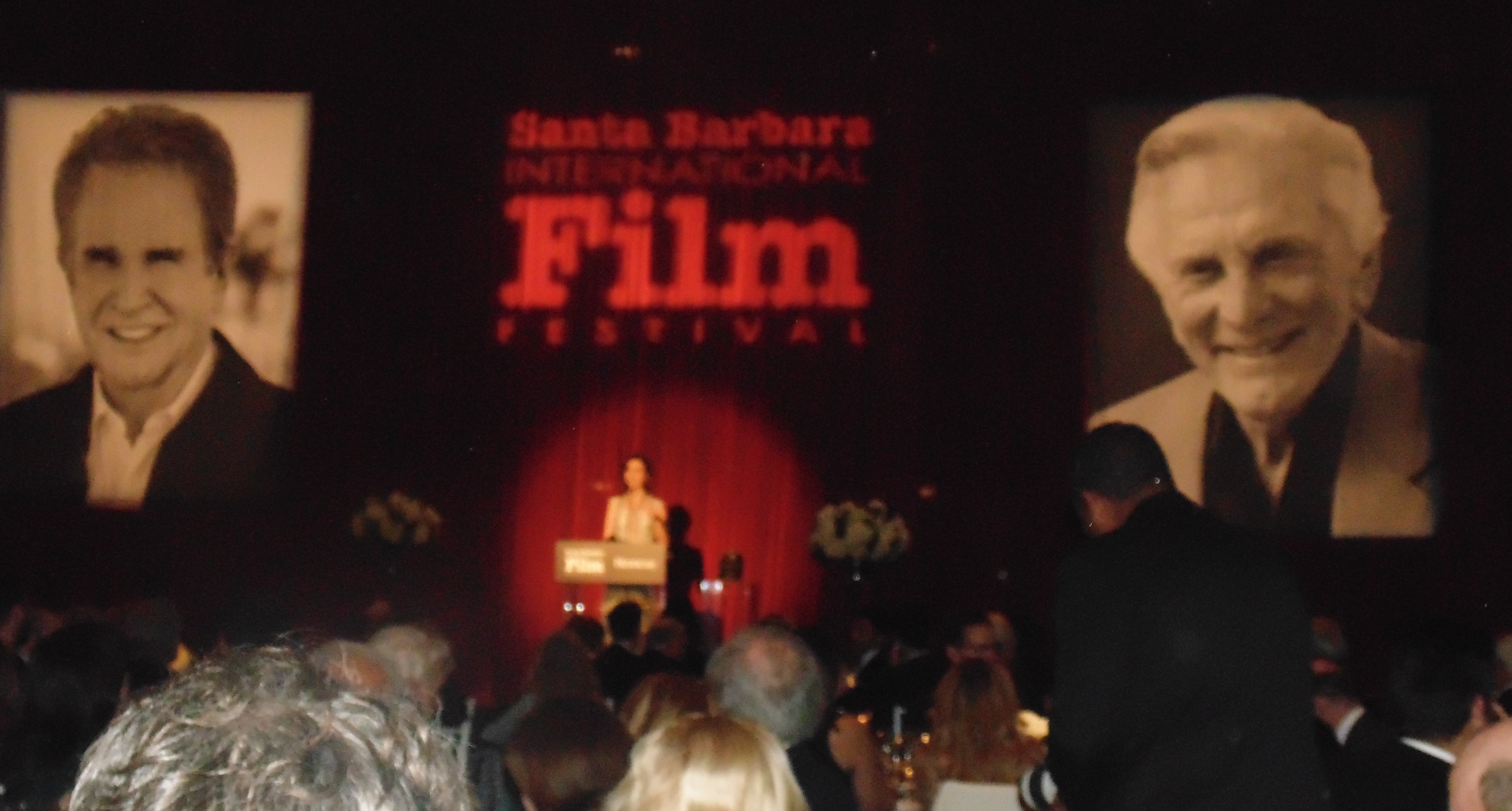 Lily Collins at the Podium
Durling, looking quite dapper, took the stage to introduce Kirk Douglas's congratulations video to Warren. In the video, Douglas highlighted his admiration and respect for Warren, and asked him jokingly why Warren never asked Kirk to star in one of his films, and also asked why his sister Shirley Mc Lain never asked as well.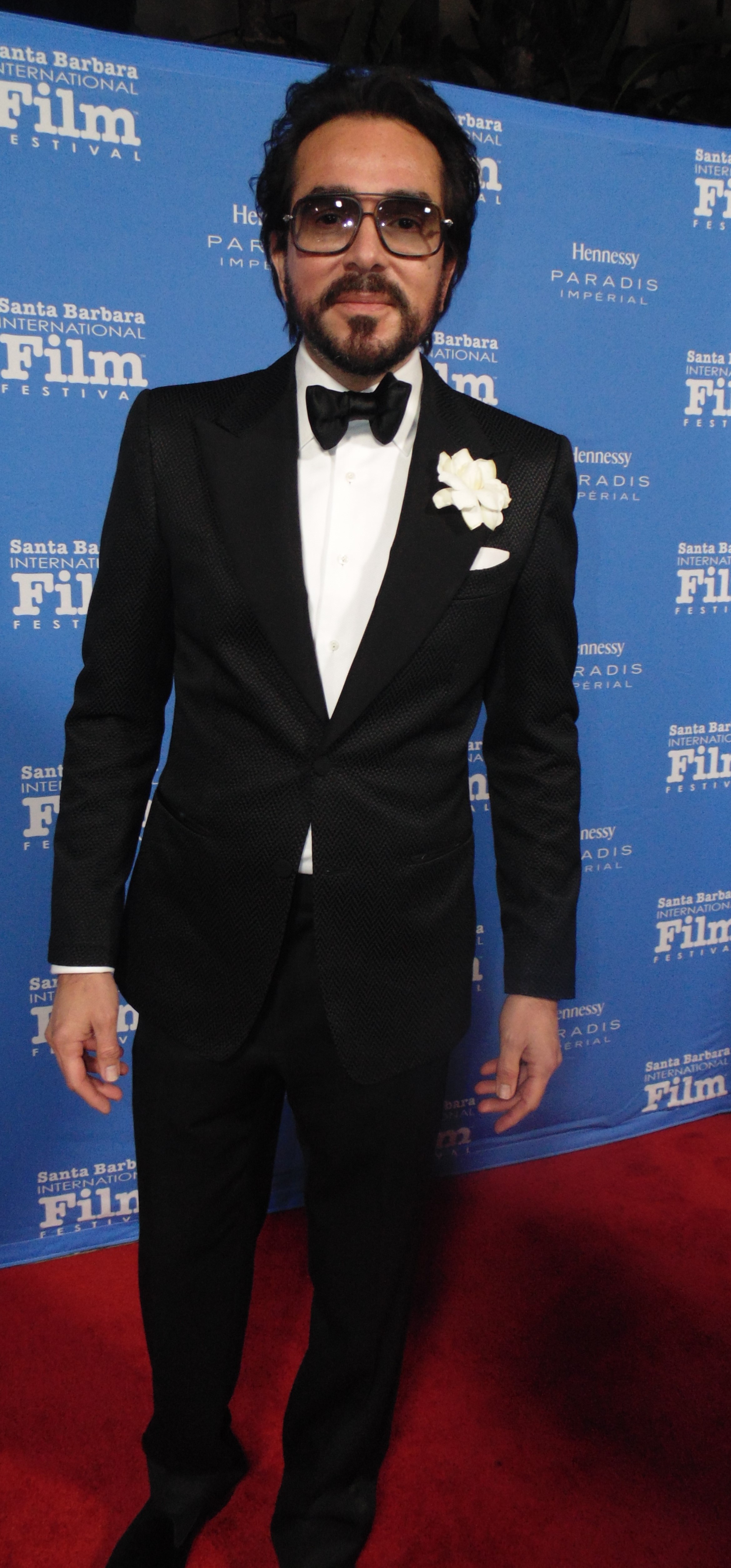 Roger Durling
Don Cheadle, the final presenter of the evening, spoke about Warren's ability to make everyone around him smile, and Warren's distinction of having been nominated twice by the Academy for producing, directing, writing, and starring in the same film. He shared that Warren's advice to not wait until you are ready to direct, to just do it!
Cheadle introduced Warren Beatty, who came on stage to a standing ovation. Warren thanked the festival, along with its many year round charitable programs, Kirk Douglas, and everyone in attendance for an unforgettable evening. Warren also shared what a great inspiration Kirk had been to him throughout his career. He also said he was happy to be married to the best actress in America, and that his twenty-five year marriage to Annette had made him the happiest he has been in his life, and made a joke about possibly working on a sequel with Lily, Don and Kirk.
It was an elegant and warm evening honoring Kirk and Warren, where sincere compliments from Lily Collins and Don Cheadle, as well as a touching video from Kirk Douglas were the glue that synergized the appreciation for Warren Beatty's great contribution to the film industry.
Funding from the Gala will go to support the many educational and community programs hosted by the Santa Barbara International Film Festival such as Mike's Field Trip to the Movies, the 10-10-10 Mentorship program and competitions, the Film Studios Program, Apple Box Family Films and the festivals new initiative to be launched this summer, Film Camp. The 32nd annual Santa Barbara International Film Festival will take place from Wednesday, February 1st through Saturday, February 11th. For SBIFF information visit www.sbiff.org.
---