TINSELTOWN TIDBITS  .   .   .
2020 Santa Barbara International Film Festival Review
LIFE BITES NEWS
by Bonnie Carroll (photos: Bonnie Carroll)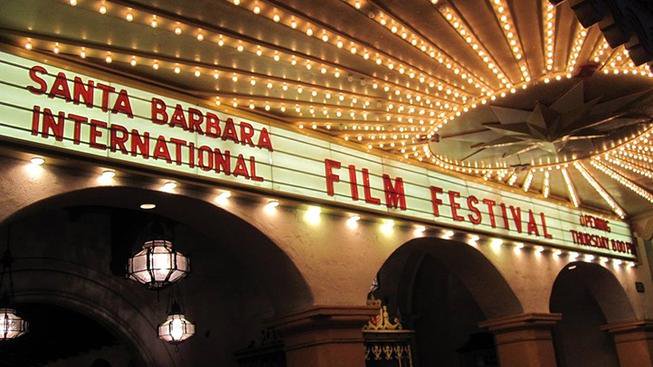 The 35th SBIFF Opening Night Film "A Bump Along The Way" attracted a large crowd who enjoyed the Opening Gala event featuring delicious food, beverage and music following at Paseo Nuevo on State Street following the opening film.
January 16th Renee Zellweger accepted the American Rivera Award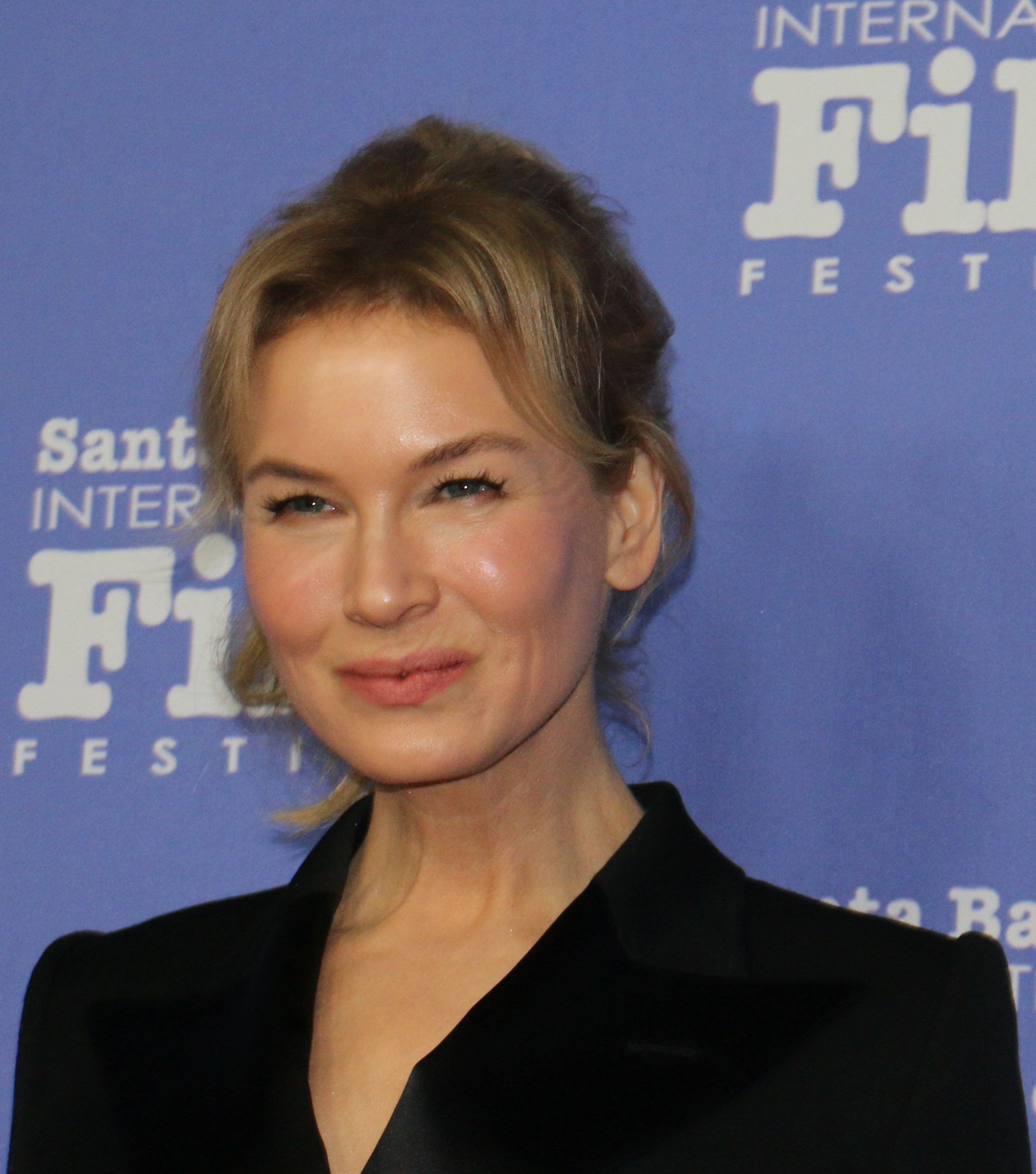 following a charming walk up the red carpet where she shared her love with the media, and two young journalist who were thrilled to interview the Oscar Nominee. Renee was delightful during her interview,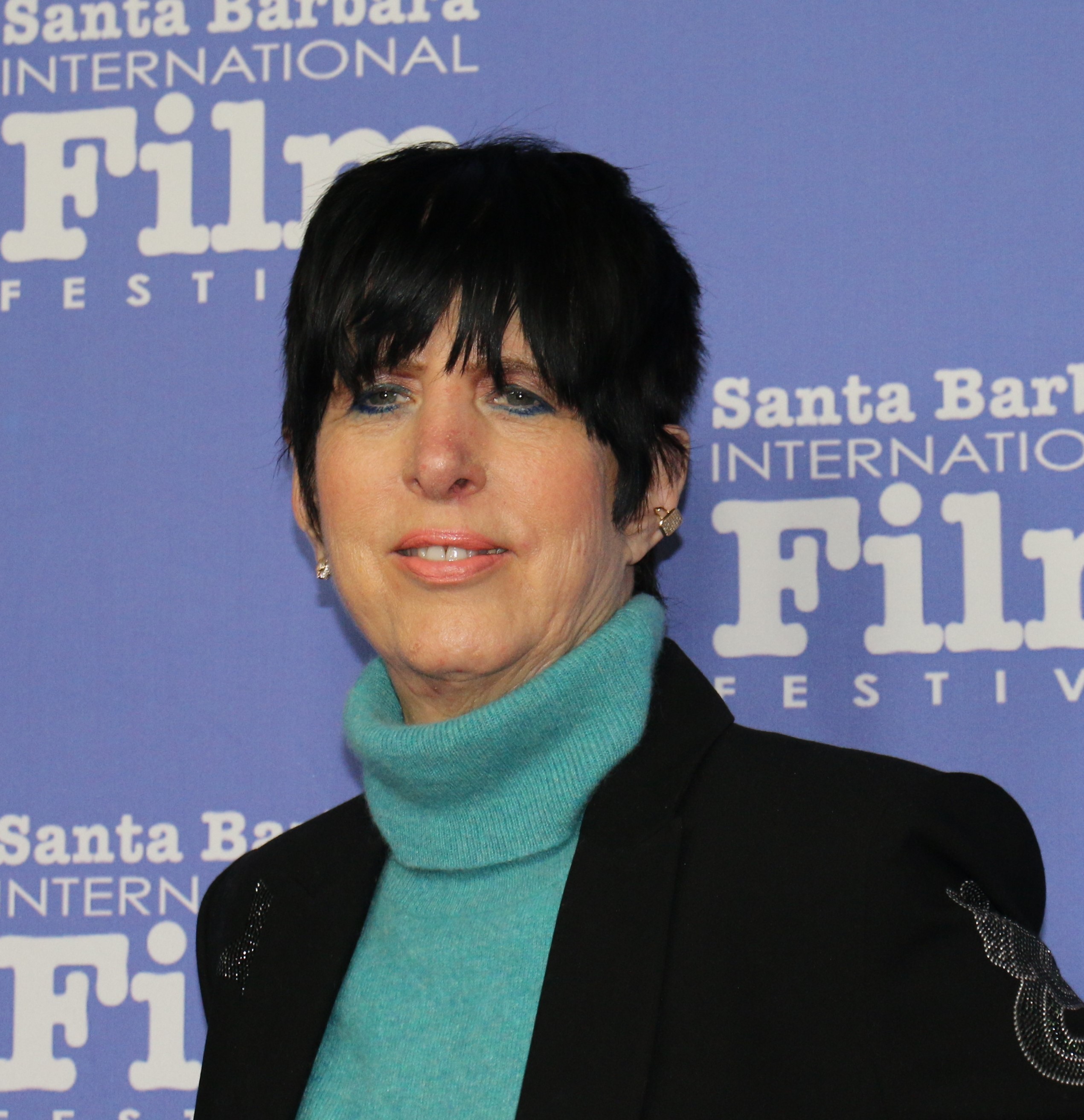 and very humble about her amazing body of work. She shared the high and lows of her career and her gratitude for so many people who helped her along the way. The audience was quite amused by her story on meeting Tom Cruise for an interview and inspired by her respect for the craft of acting, and her understanding the importance of taking care of her own health. Friend and acclaimed song-writer musician Diane Warren presented the award. On her love for making movies: "I love working on sets, I love the collaboration, I love making films. I love telling stories. That's the joy for me. So I'm not in a hurry, and I'm not trying to make something happen. I'm just there for the day, and the crew and the experiences we share. That's my joy, that's my bliss."
January 17th Red Carpet proved to be a bit disappointing when Scarlett Johansson, who was staying at the Miramar Hotel became violently ill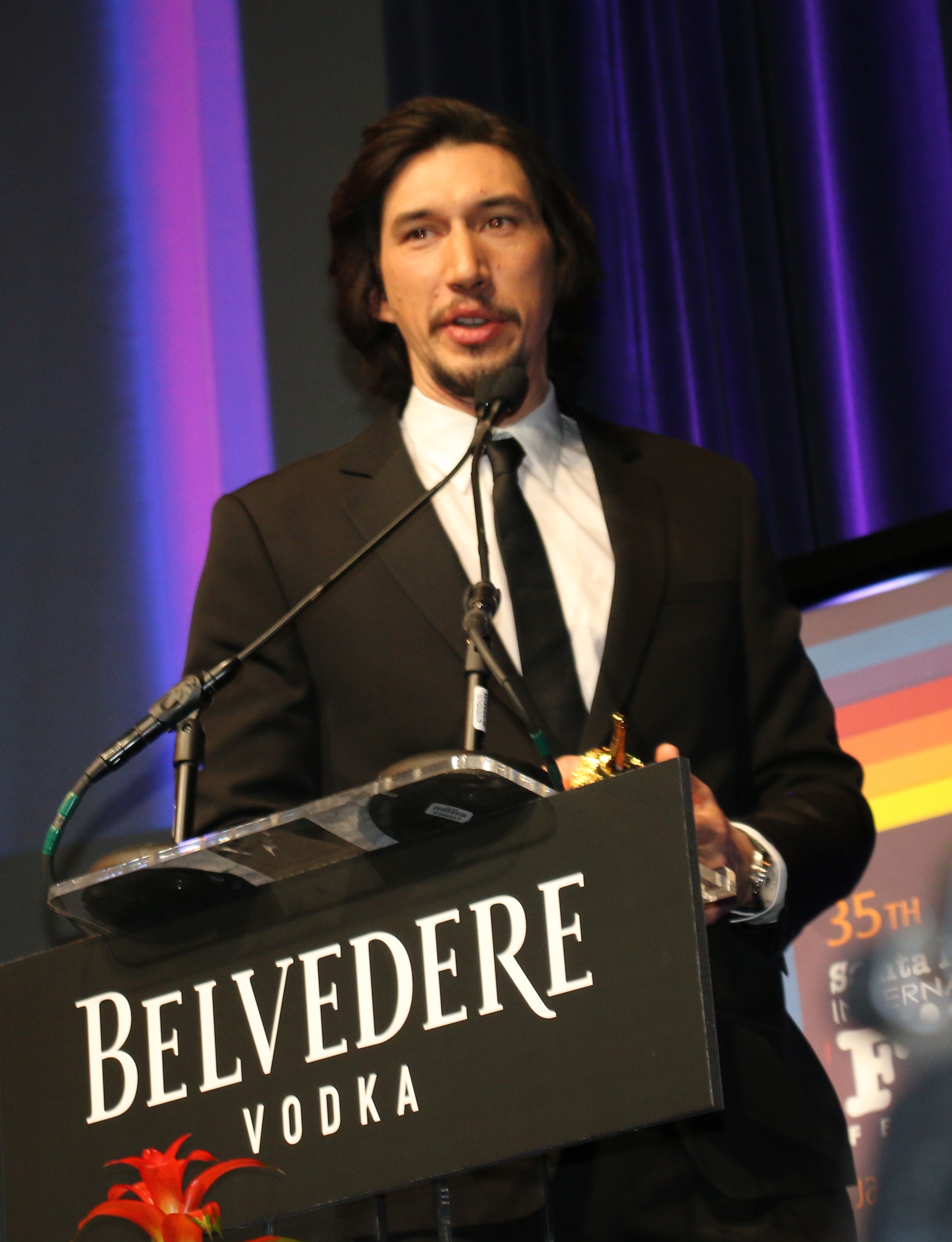 and was a no show for the Outstanding Performer of the Year Award. Adam Driver saved the day by being so dry, humorous and interesting that he captivated the aucience who raved about his wonderful interview. Driver is truly an actor's actor and it was entertaining to listen to him describe how he approaches a script and creates characters. On how being in the military prepared him for acting: "It's the best acting training...the structure is exactly the same. I mean, the end result is much different, and in one you're pretending the stakes are life and death, in the other they actually are." I was so happy he was honored in Santa Barbara this year.
VARIETY ARTISANS AWARDS were presented at the Lobero Theater. This award honors those who have exhibited the most exciting and innovative work of the year in their respective fields. They are:
Kristen Anderson-Lopez and Robert Lopez – Songwriting – FROZEN 2
Michael Giacchino – Composing – JOJO RABBIT
Kazu Hiro – Makeup/Hairstyling – BOMBSHELL
Barbara Ling – Production Design – ONCE UPON A TIME… IN HOLLYWOOD
Steve Morrow – Sound Mixing – FORD V. FERRARI
Christopher Peterson and Sandy Powell – Costume Design – THE IRISHMAN
Lawrence Sher – Cinematography – JOKER
Lee Smith – Editing – 1917
Adam Valdez – VFX – THE LION KING
VIRTUOSOS AWARDS were presented January 18th at the Arlington Theater to Awkwafina (The Farewell), Taron Egerton (Rocketman, Cynthis Ervo (Harriet), Beanie Feldstein (Booksmart), Aldis Hodge (Clemency, George MacKay (1917), Florence Pugh (Little Women, Midsommar), and Taylor Russell (waves). Dave Karger, Aldis Hodge, Beanie Feldstein, Cynthia Erivo, Taron Egerton, George MacKay, Florence Pugh, Awkwafina, and Taylor Russell (Photo by Matt Winkelmeyer/Getty Images for SBIFF)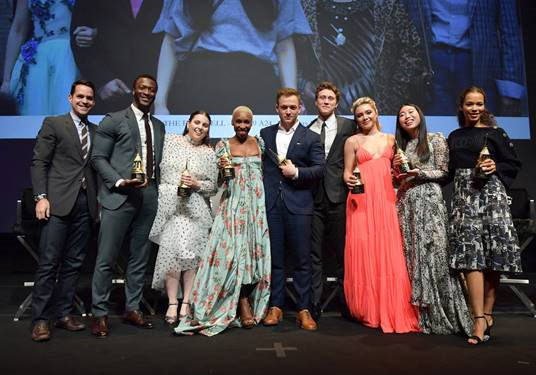 LUPITA NYONG'O was presented the MONTECITO AWARD (photo: Sbiff) on January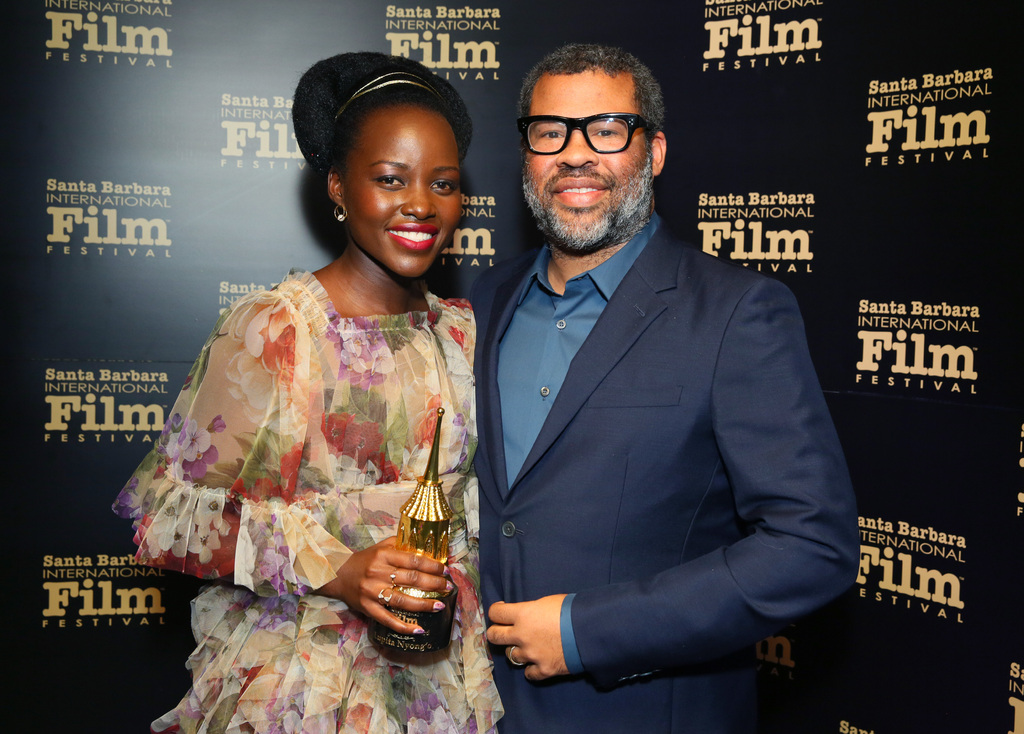 20th at the Arlington. This award is named after one of the most beautiful and stylish areas in santa Barbara. This year Lupita was recognized for her impressive career and most recent performance in Jordan Peele's "US." Upon accepting her award, Nyong'o said: "The creative intimacy that Jordan offered me on Us is the reason I was able to do the work I did. I am just so grateful to have had that opportunity. The roles I've played so far have only stretched me more and more. My well is full because of them. I hope that this still remains somewhat a beginning, and that I can carry on making work that matters...There's something really important about being able to tell important stories. So what I really hope as I move forward is that I can continue to tell important stories that not only bring fancy awards like this one, but also shift the cultural narrative...I hope I continue to make you proud, and just to make the world a more colorful place." 
LAURA DERN charmed everyone on the Red Carpet and during her live interview before accepting the CINEMA VANGUARD AWARD. Dern, the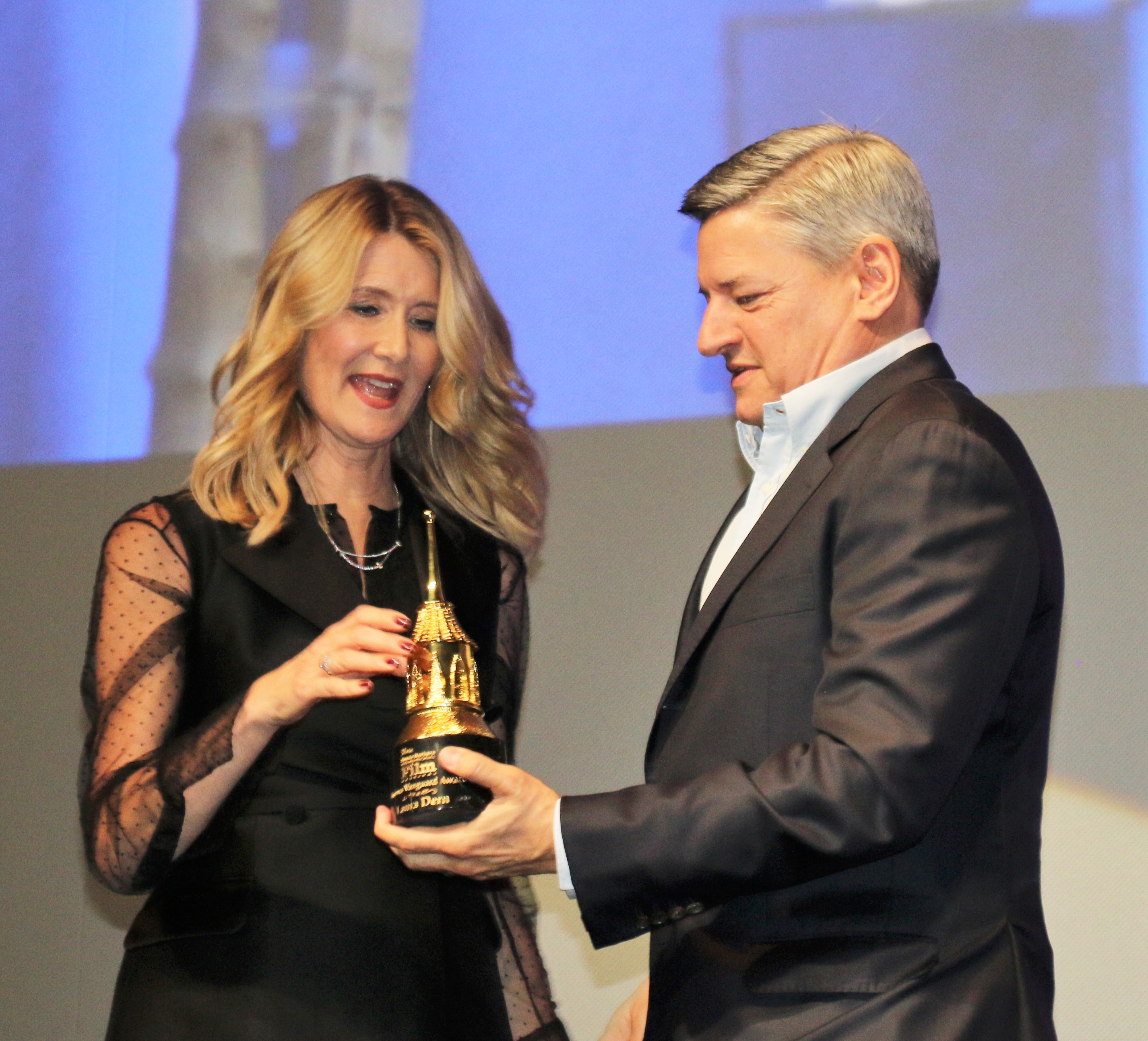 daughter of two renowned actors shared funny stories about growing up in a show biz family and having her first film jobs working for great directors like Scorcese. "Scorcese told my mother he thought I would be a great actress because I age 18 banana ice cream cones as an extra in a scene he was directing and I never got sick" and that was the beginning of my career. On her love for Marriage Story: It was an incredible gift just to witness the movie. I read the script and cried for 20 minutes. I've seen the movie five times - I cry every time. I often forget my involvement in it because I find it so deeply personal."
It was bedlam on January 22nd in front of the Arlington Theater when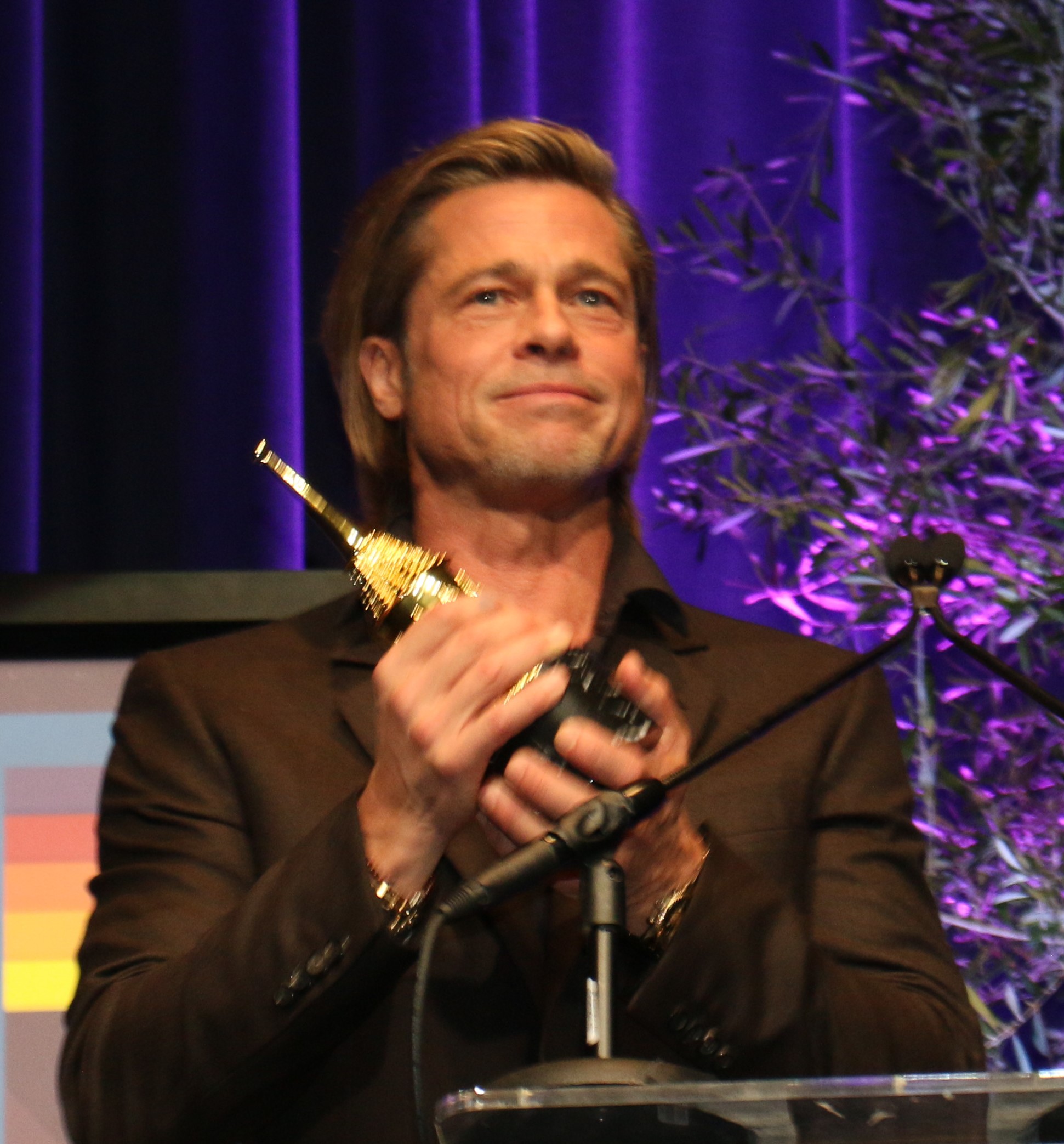 BRAD PITT arrived to accept his MALTIN MODERN MASTER AWARD. Pitt was overwhelmed by fans taking selfies and screeming. He kindly spend a great deal of time signing autographs and shaking hands with fans. The red carpet was jammed with international outlets and local media doing interviews. He walked up on stage looking cool as a cucumber and gave such an honest, funny and 'nice guy' response to the many questions Leonard Maltin directed toward him. The Maltin Modern Master Award honors an individual who has enriched our culture through accomplishments in the motion picture industry. Director David Fincher presented Pitt's award. While holding his award and thanking everyone he let the audience know he loves Santa Barbara and said "It rocks" and "You guys don't know this, but I hang out here a lot. I have been in Goleta since 1999. This is home."
'PARASITE' DIRECTOR BONG JOON HO Accepted OUTSTANDING DIRECTOR OF THE YEAR AWARD January 23rd to a packed house and was delightful. His interpreter was stellar and managed to transer the charm and intelligence of this special talent to everyone in the audience. The recipients of this award are the year's top directors who has pushed the boundaries in their storytelling and created films that showcase the art of filmmaking at its best. Bong Joon Ho's "Parasite" is a six-time Oscar nominated film. Scott Feinberg of Hollywood Reporter interviewed the Director with filmmaker and interpreter Sharon Choi.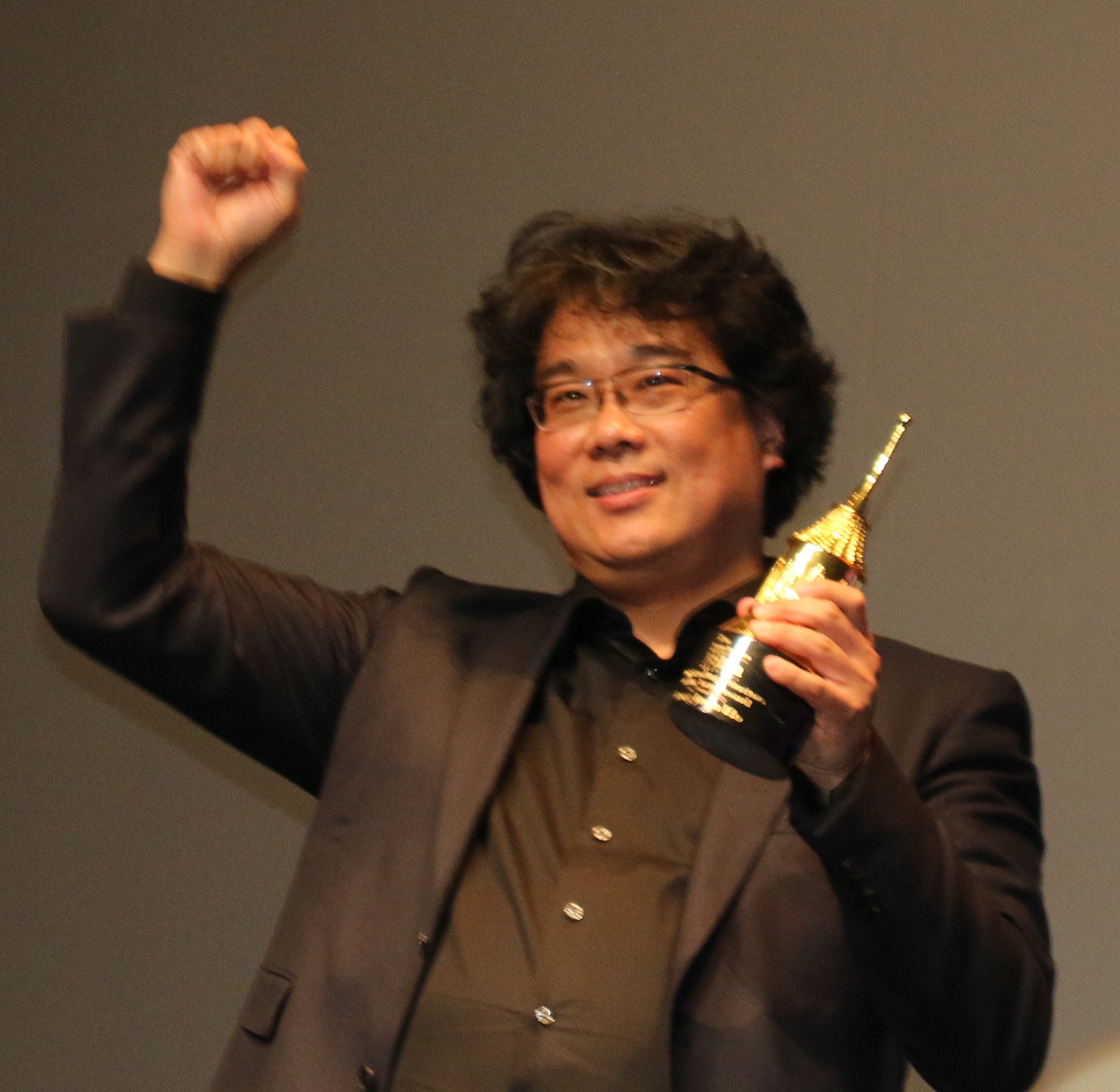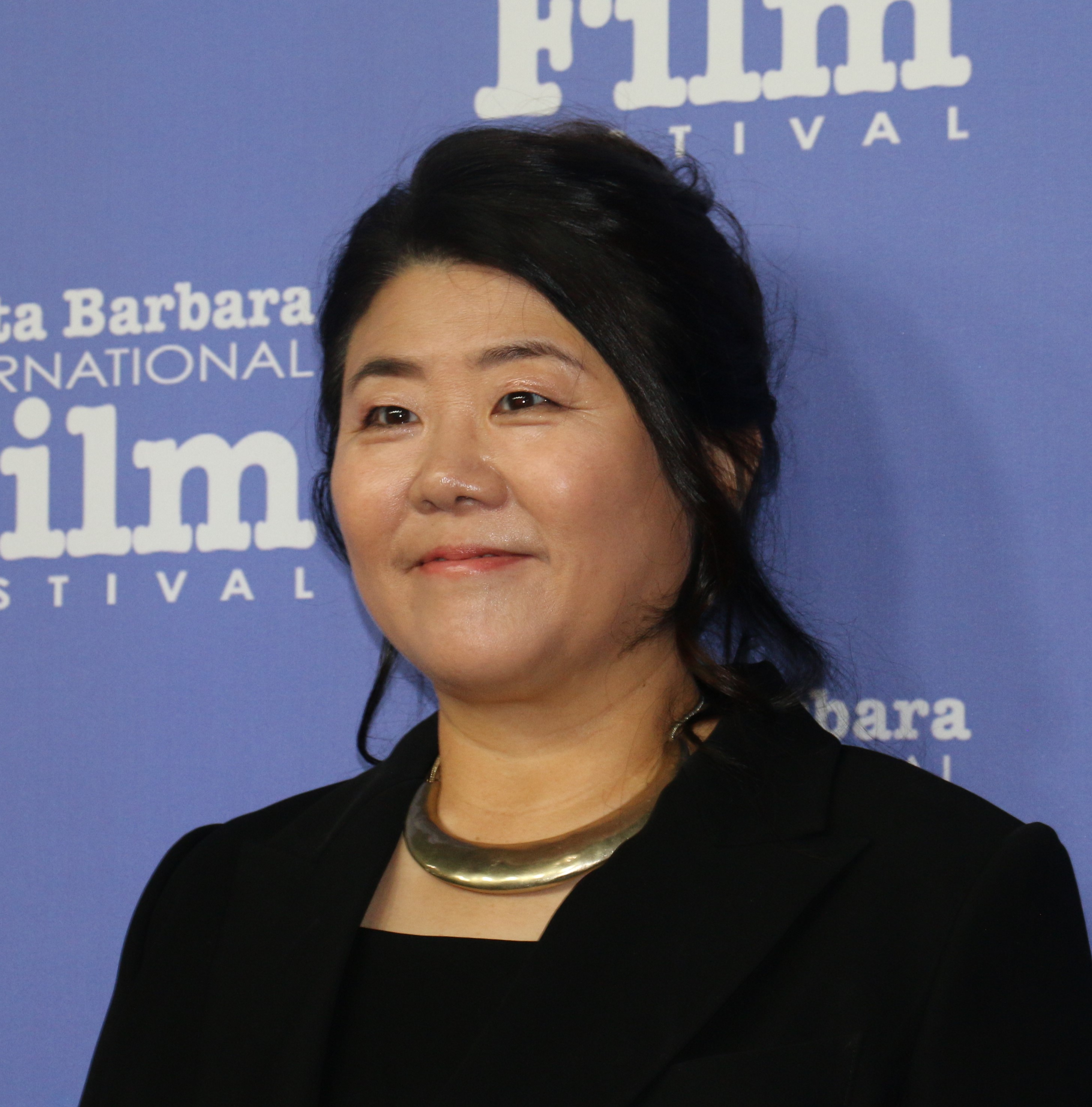 The award was presented by Jeong-eun Lee, who portrayed the housekeeper in the film. "Director Bong has been a strange but exciting person to work with...he really takes me on fantastic adventures as an actress. It is refreshing and exciting to do the unpredictable with Director Bong. He is the type of director that remembers everyone's names on set, even the [production assistants]. On behalf of the cast and crew, thank you for the opportunity to be a part of such a beautiful masterpiece," said Lee.
The Santa Barbara Documentary Shorts of the Closing Night Film event was a lovefest of Santa Barbara locals, many who were filmmakers or actors in the shorts. Wonderful films were presented and the SBIFF volunteers and staff were all thanked on stage by Roger Durling, Executive Director.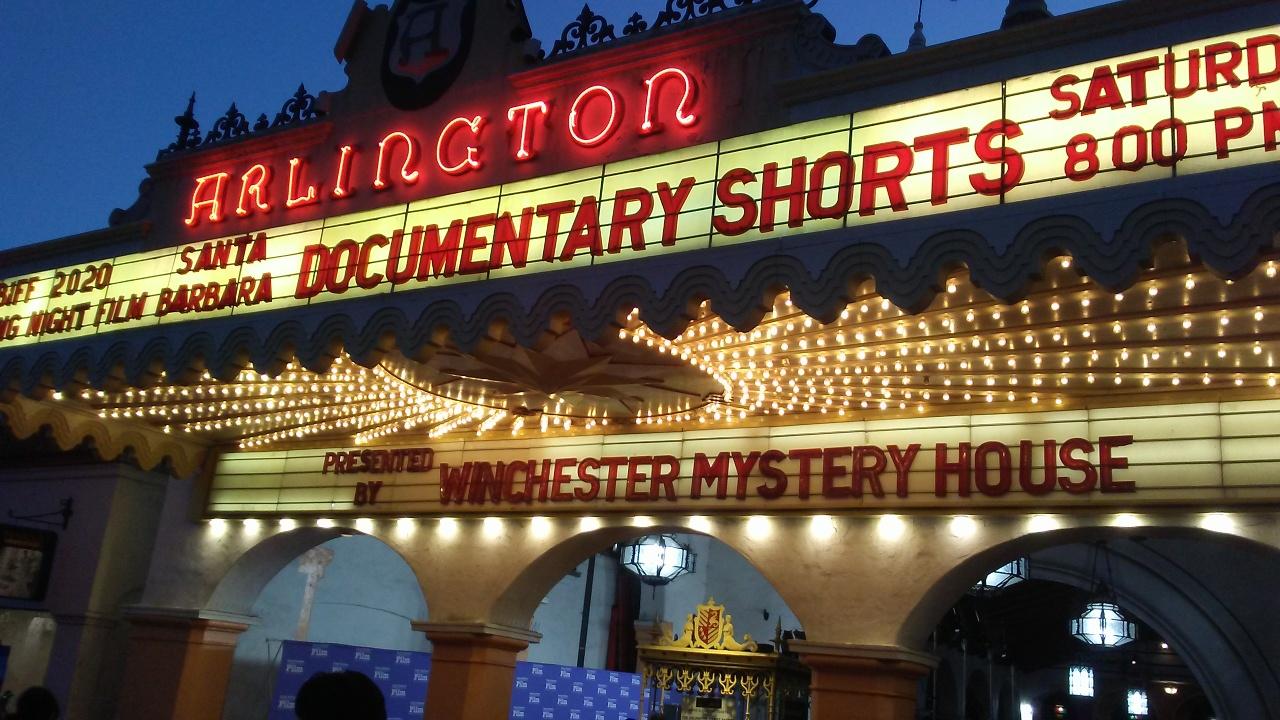 Congratulations to ALL the Winners:
 Audience Choice Award sponsored by The Santa Barbara Independent: 
Richard Hobert's The Birdcatcher's Son (Fågelfångarens son)
Best Documentary Short Film Award: 
Henry Roosevelt's Sixth of June
Bruce Corwin Award – Best Live-Action Short Film: 
Jianna Maartin's Sin Cielo
Bruce Corwin Award – Best Animated Short Film: 
Jonathan Langager's Cosmic Fling
Best Documentary Award sponsored by SEE International:
Brian Morrison's Bastards' Road
Jeffrey C. Barbakow Award – Best International Feature Film:
Fatos Berisha's The Flying Circus (Cirku Fluturues)
Panavision Spirit Award for Independent Cinema: 
William Nicholson's Hope Gap
Nueva Vision Award for Spain/Latin America Cinema: 
Gerardo Herrero's The Goya Murders
Valhalla Award for Best Nordic Film: 
Jesper W. Nielsen's The Exception (Undtagelsen)
ADL Stand Up Award sponsored by ADL Santa Barbara/Tri-Counties: 
Lydia Dean Pilcher's Liberté: A Call to Spy
Social Justice Award for Documentary Film: 
Katherin Hervey's The Prison Within
Sponsors of the 35th SBIFF include: UGG®, Belvedere Vodka, Netflix, Toyota Mirai, City of Santa Barbara, ADL Santa Barbara/Tri-Counties, Montecito Bank & Trust, Union Bank, Santa Barbara Vintners Foundation, Sephora, Bentson Foundation, National Endowment for the Arts, SEE International, Manitou Fund, Patagonia, Winchester Mystery House, Lynda Weinman & Bruce Heavin, Volentine Family Foundation, Boxed Water Is Better, Audrey Hillman Fisher Foundation, California Arts Council and many more supporting through trade.
Note:
36th Santa Barbara International Film Festival will be held on January 27-Feb
___________________________________________________________________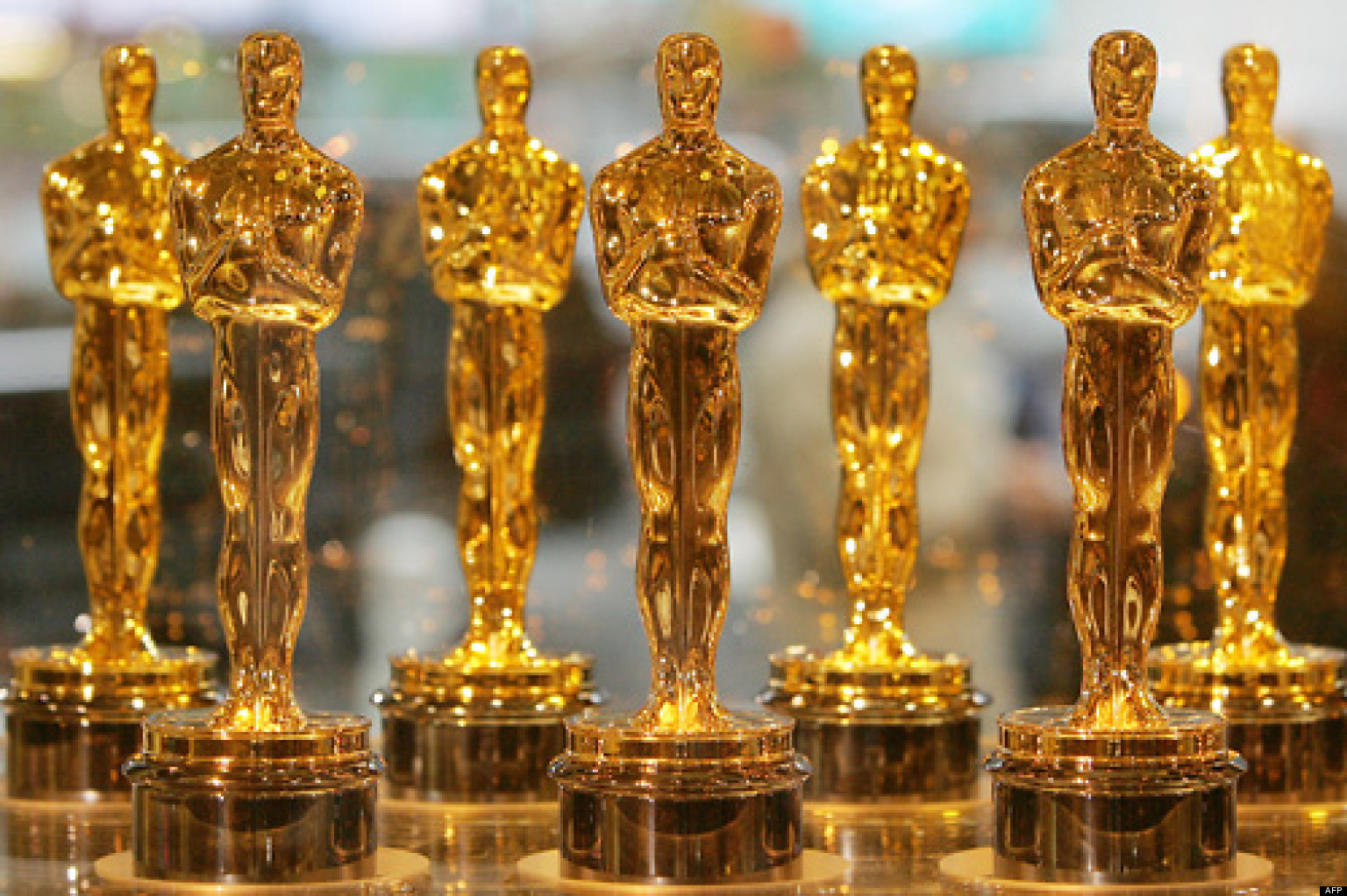 Oscar Awards February 9, 2020
ABC 5:00 PM E.T.
Dolby Theatre in Hollywood
OSCAR NOMINEES 2020
https://www.msn.com/en-us/movies/news/oscar-nominations-2020-the-complete-list/ar-BBYUiNo

________________________________________________________
BAFTA NOMINEES 2020
http://www.bafta.org/film/awards/ee-british-academy-film-awards-nominees-winners-2020
____________________________________________________
SUNDANCE FILM FESTIVAL JAN 23 -FEB 2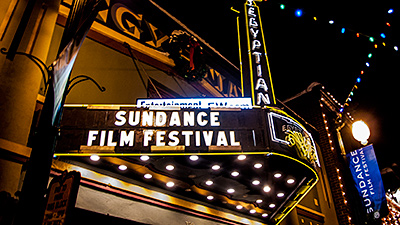 ______________________________________________________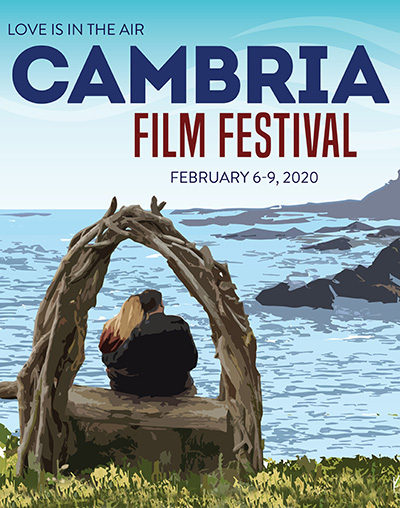 _____________________________________________________________
Grammy Winners, Nominees, Performers and other stars Celebrated at GBK's Annual Pre-Grammy Luxury Lounge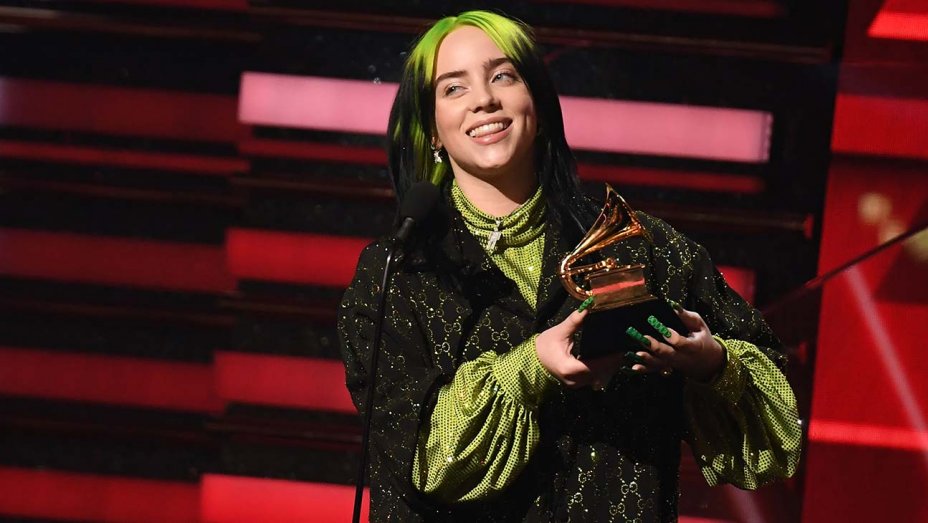 Big 2020 Grammy Winner Billie eilish
The biggest names in music came out to celebrate the 2020 Grammy Awards this weekend at the world's premiere celebrity gifting lounge, GBK Productions' Annual Pre-Grammy Luxury Lounge.  At this year's lounge, titled the One Love Luxury Lounge Presented by Mastercard and Produced by GBK Productions and Primary Wave, past winners, nominees and other celebrities mingled with their peers and picked up some of this year's hottest items and trips.
This exclusive guest list included Grammy winners Tracy Young, Gloria Gaynor & Yolanda Adams; nominees Third World, Meduza, The Cranberries, Good Boys, Tierney Sutton, Kid Kulture, Alphabet Rockers, Ben Kohn and other musicians, bands and celebrities such as Alice Cooper, CeeLo Green, Trixie Mattel, Lecrae, Bryson Tiller, Phonyppl, Reason, Trevor Daniel, Bia, Bangladesh, Cozz, Coolio, Killswitch Engage, Labyrinth, Emblem3, Bas, Brian Stansell, Cedella & Julian Marley, Paul Anka, Mali Music, The War & Treaty, Sway and many, many more.
The nominees and guests, who attended were thrilled to receive a trip to Turks & Caicos via Sailrock Premiere Luxury Resort with an luxurious ocean-view suite, Dermafirm BIOTEOC anti-aging skin care and M&O hair growth products, Source Naturals award-winning nutritional supplements from their Wellness Formula® which includes eye products, Screen Time™ Blue Light Support and Eye Health for the Digital Age and Karacell CBD which created a CBD & Human Stem Cell extract for a luxury cosmeceutical product line "overnight sleeping beauty mask."   Other amazing gifts included California Caviar Company gifting their sustainably farmed caviar, iiRCADE gaming platform, Harborside cannabis gift cards, Two Gypsea Souls clothing company's one-of-a-kind recycled clothing with a rock and roll edge, A trip to the luxury all-inclusive resort Moon Palace Jamaica – a AA Four Diamond resort by Swanky Retreats, Arinsal soy candles by Sunday Dinner Candle Co., CannaCard gift cards by CannaTrac, La Voix Winery wines, PFB Vanish skincare, OctoVie skincare brush 3-in-1 brush that cleanses, exfoliates and massages and other fun items.
GBK Productions, is a luxury lifestyle gifting and special events company, specializing in entertainment marketing integration. For more information on Gavin B. Keilly (CEO) or GBK please go to gbkproductions.com.
___________________________________________________________________
2020 GRAMMY Music Educator Award Winner Revealed
Mickey Smith Jr. is the recipient of the 2020 Music Educator Award, presented by the Recording Academy and GRAMMY Museum. Smith serves as the lead band director at Maplewood Middle School in Sulphur, Louisiana. Under his direction, the band has grown more than 500 percent and now encompasses nearly 50 percent of the total school population. His goal is to help provide a quality education to each child in his classroom and throughout his community by promoting positive learning experiences where children not only grow musically, but personally too.

Applications for the 2021 Music Educator Award are now open now.
________________________________________________________________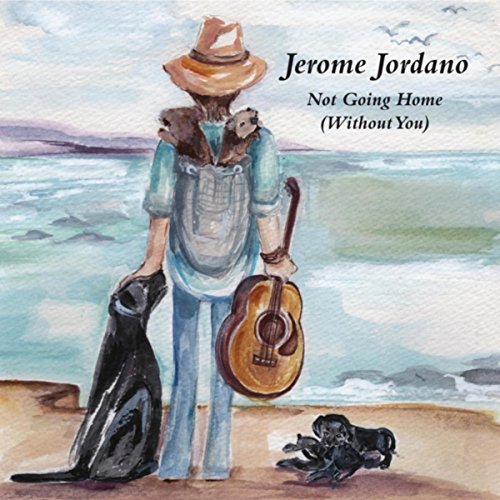 Album Release Jerome Jordano         
Not Going Home (Without You)

Great new CD & Album release by Musician, Singer, Song Writer Jerome Jordano - available at CD Baby, i Tunes and Spotify, SPRS_jj Instagram.
$14.99 + Shipping
Shattered Paradigm Records, LLC

Live Authentically
www.shatteredparidigmrecords.com
Also available in Vinyl $21.99 + Shipping
---