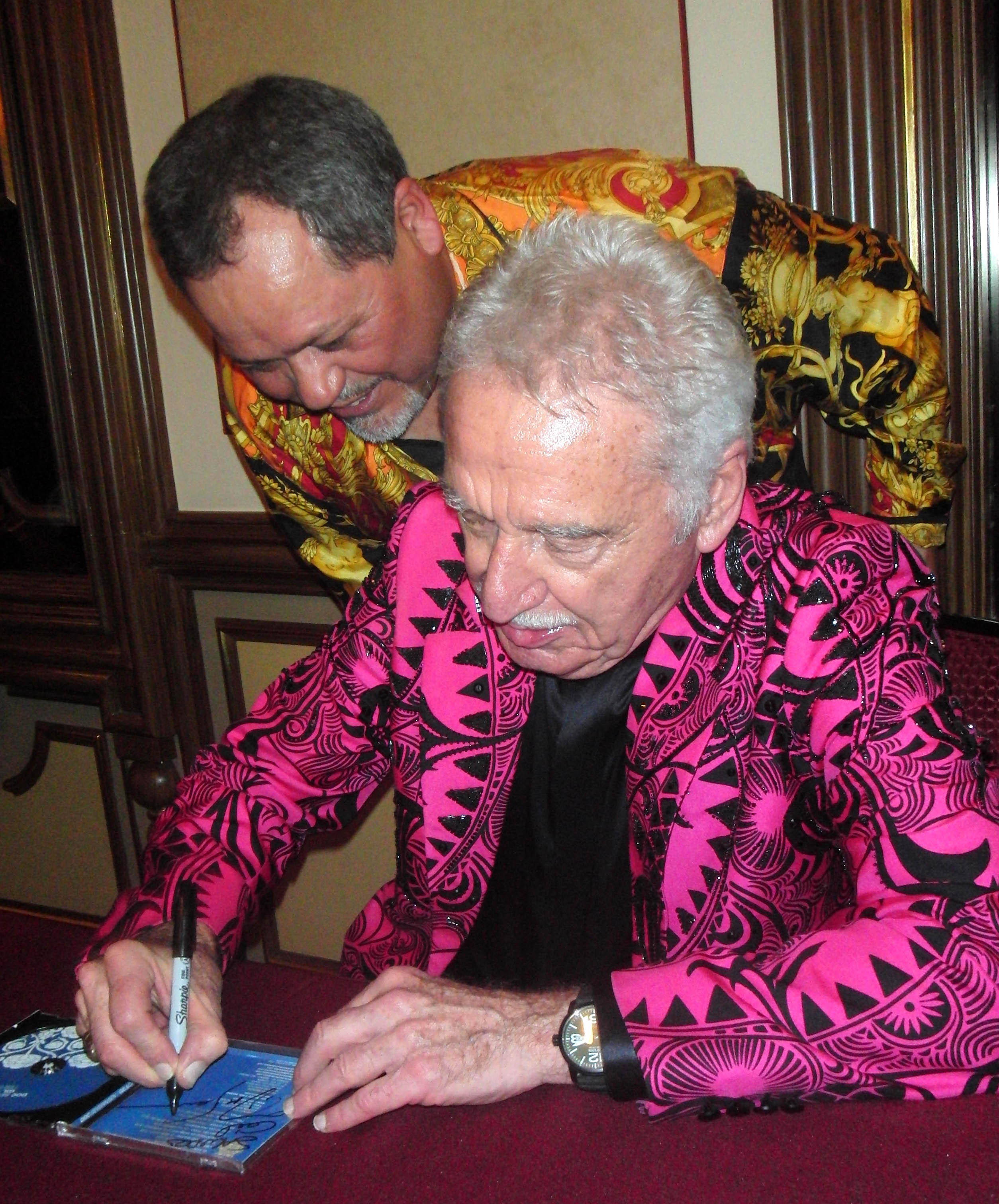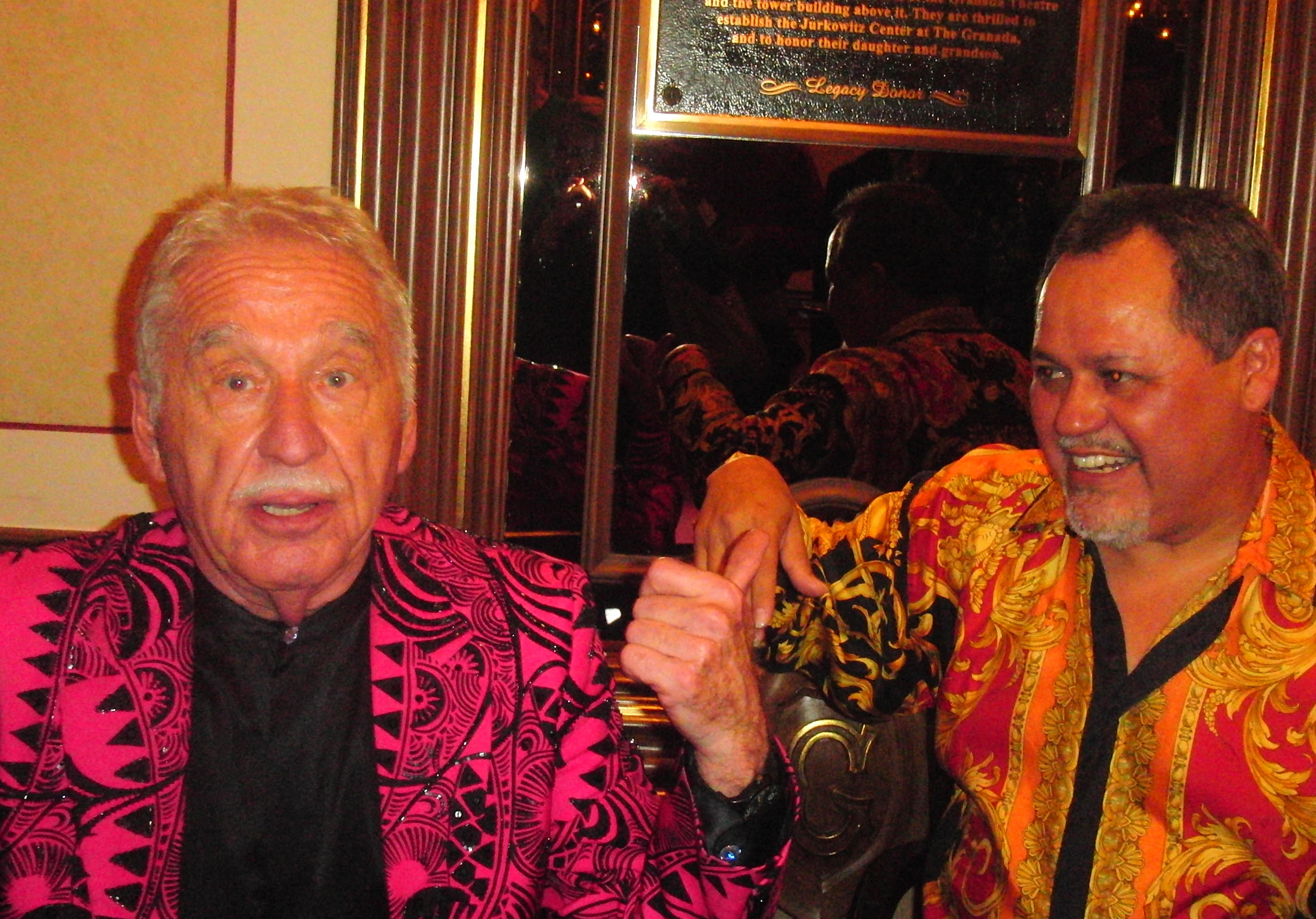 SANTA BARBARA FANS GIVE IT UP FOR DOC SEVERINSEN & THE SAN MIGUEL 5
by Bonnie Carroll
Trumpeter Doc Severinsen and guitarist Gil Gutierrez headed for the lobby to autograph CD's following their outstanding San Miguel 5 Performance at the Granada Theatre, where they received a standing ovation from an enthusiastic audience who thoroughly enjoyed the exciting new sound the group has created. Charlie Bisharat, violinist for the group was beyond amazing, and chatter from young women in the ladies lounge was that he was gorgeous and extremely talented. Cuban born Jimmy Branly pulled out all the stops during his solo drum performance. Kevin Thomas, bass player created a sound that synergized beautifully with his 'brothers' in the band.
One audience member described the bands new sound as Romanian Gypsy Mexican, and Severinsen agreed saying "that is exactly what it is! He also raved about the renovations that had been made to the Granada since he left Santa Ynez to move to Mexico. Doc, wearing outrageous hot pink leather pants and coordinated jacket, complimented the Granada Theatre staff on the outstanding job they were doing from sound work to greeting patrons. He said "Santa Barbara County is the best place in the world to live."
Obviously, only a seasoned professional like Doc could bring together such a unique group of extraordinarily talented musicians to generate such international flavors in amazing musical arrangements. It was fantastic! Following the performance Doc and Gil went to the lobby where they exchanged hugs with many old friends, and autographed CD's for members of the audience. For information on San Miguel 5's next performance visit: www.docseverinson.com.
___________________________________________________________________
AN AMERICAN TANGO
World Premiere Multi-Media Performance A Masterpiece
By Bonnie Carroll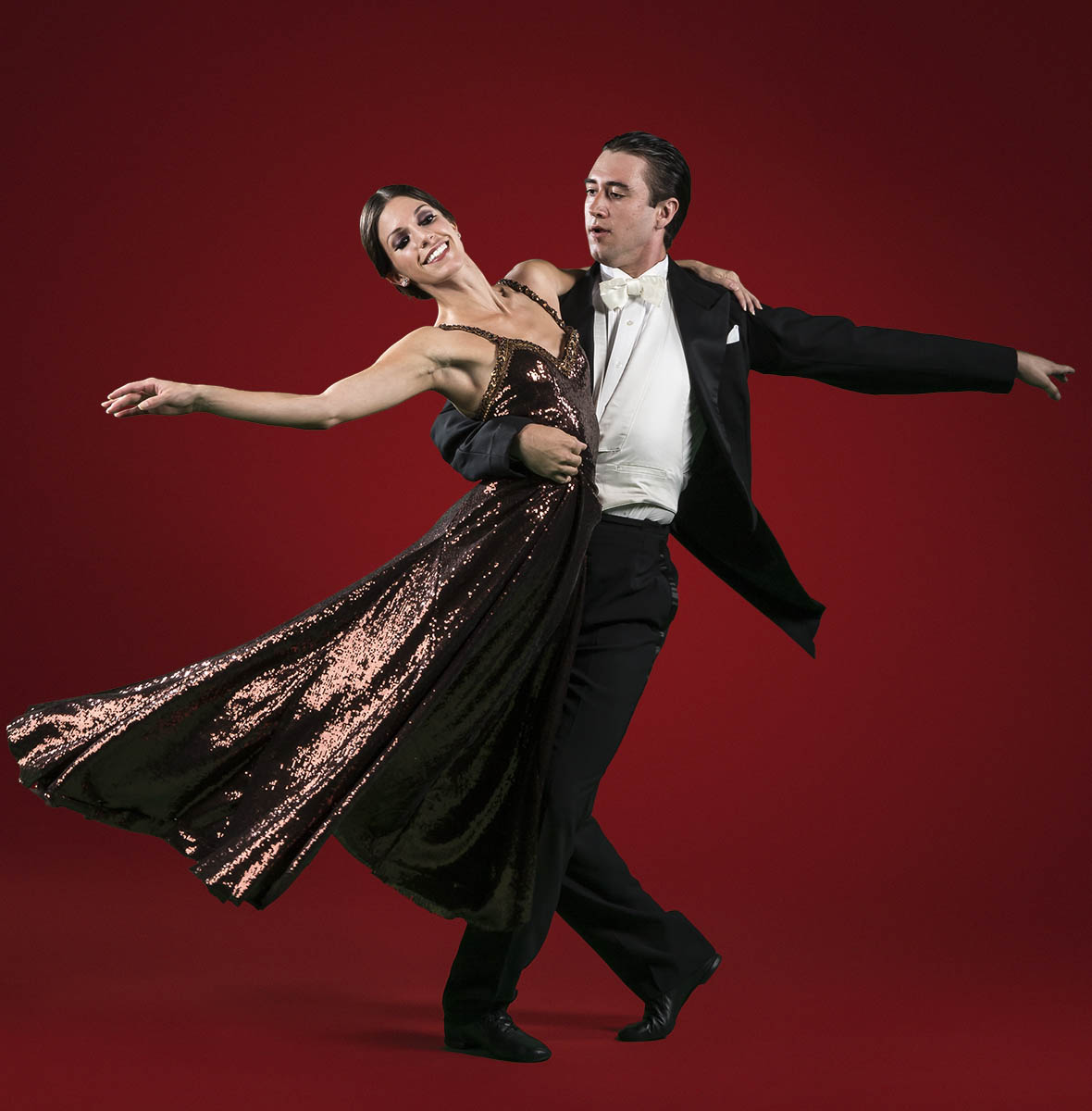 The State Street Ballet Santa Barbara premiere performance of "An American Tango" was a historic night at the Lobero Theatre, but in particular it was a night to remember for Guy Veloz the youngest son of world renowned dancers Frank & Yolanda Veloz. Guy Veloz, a veteran actor, wrote "Veloz and Yolanda" the love story of his famous mother & father and then worked with producer Michael Roush to premiere his story into the ballet world.

The Frank & Yolanda story is narrated skillfully up stage by Joseph Fuqua, while the cast of talented dancers act out the scenes with a backdrop of black and white photos from the early 1920s depicting the story of people arriving at Ellis Island in New York, as well as the extremes of wealth and poverty in New York during the 20s. The multi-media style was a spectacular use of a variety of mediums that completely captivated the audience.

Choreography and direction by William Soleau was outstanding, and his collaboration with David Bazemore on the multi-media design was brilliant. Costume designs by A. Christina Gianini and collaboration with Milly Colahan, Denise Caracas, Anayo Cullen were period perfect and quite impressive.

The dance costumes, especially the gowns of Lelia Drake (Yolanda) along with the period tuxedo styles of Jack Stewart (Frank) were fabulous and reminiscent of great Hollywood film dance numbers  performed by dancers like Astaire and Rogers, but we all know the fall of a gown is nothing without the trained movement of great dancers; the perfect costume with an outstanding dancer leaves a memorable moment in our mind and hearts forever. The closing dance number by Drake and Stewart with an actual black and white film of Frank & Yolanda dancing in the background was simply breathtaking and superb.

The entire cast, music accompaniment, lighting design and overall use of multi-media technique were skillfully implemented to tell this beautiful story of dance and I was honored to be among a full house giving them the standing ovation they richly deserved.

I won't be one bit surprised to see this production of "An American Tango" go to Broadway, or to see a major studio pick up Guy Veloz's screenplay of "Frank & Yolanda" to produce a movie that may rival last year's Academy Award winning "The Artist"! For membership information or to make a donation to The State Street Ballet Santa Barbara visit: www.statestreetballet.com.    ____________________________________________________________________
LE SALON DE MUSTIQUE
www.leSalondeMusiques.com or (310) 498-0257

The second concert of Le Salon de Musiques' 3rd season on November 11 will feature CHARLES MARIE WIDOR'S Suite for Flute and Piano op 34 and ANDRE CAPLET'S Quintet for Piano and Winds, which is a US PREMIERE. The concert will be introduced by musicologist Julius Reder Carlson and performed by Steven Vanhauwaert on piano, Pamela Vliek on flute, Valentin Martchev on bassoon, Joshua Ranz on clarinet and Joseph Stone on oboe. The performance will be followed by a one-hour informal conversation between the musicians and the audience where they can share ideas, concepts and impressions about the music performed while sipping French Champagne and enjoying a gourmet buffet prepared by Patina.

With five United States premieres and a retinue of newly rediscovered composers, "Le Salon de Musiques", an ensemble of some of Los Angeles most renowned chamber music performers, returns for its third season and reexamines the Romantic and Neo-Romantic movements and their lesser known gems.

This distinctive series is being performed on the 5th floor of the Dorothy Chandler Pavilion (overlooking the Music Center) on the second Sunday of every month beginning October 2012 through May 19, 2013, between 4:00pm - 6:00pm.

Inspired by Marie Antoinette artistic spirit in Versailles, the one-hour concerts celebrating the five United States premieres and rediscovered composers are introduced by musicologist Julius Reder Carlson and are followed by La Conversation, one-hour informal
Q and A between the musicians and the audience in which they share ideas, concepts and impressions about the music performed. French Champagne will be provided alongside a gourmet buffet prepared by Patina.
___________________________________________________________________
Halle Berry Exclusive: 'I'm Related to Sarah Palin'
___________________________________________________________________
In a recent interview with "Extra's" Jerry Penacoli about her upcoming film "Cloud Atlas," actress Halle Berry revealed she's related to politician Sarah Palin.
Jerry asked Halle's "Cloud Atlas" co-star Tom Hanks about his relationship to Abraham Lincoln moments before she dropped the bomb.

"You wanna know who I'm related to?," said Berry. "Sarah Palin… That's what I said! Ah!"

She added, "In some twisted way… somebody sent me this information that she was my distant…"

Hanks joked, "This is the Cloud Atlas continuum without a doubt I'm telling you the connections that go through! It doesn't matter who, what race, where, what time."

Hanks is said to be a distant relative of Nancy Hanks, the mother of Abe Lincoln.
____________________________________________________________________________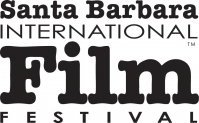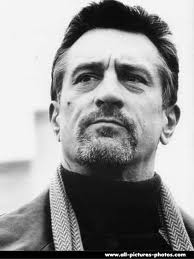 ROBERT DE NIRO TO RECEIVE
 
SBIFF'S 2012 KIRK DOUGLAS AWARD FOR EXCELLENCE IN FILM
 

Director, producer and Academy Award-winning actor

ROBERT DE NIRO

has been chosen to receive The Santa Barbara International Film Festival's seventh annual

KIRK DOUGLAS AWARD FOR EXCELLENCE IN FILM

at a black-tie Gala dinner at Bacara Resort & Spa in Santa Barbara on Saturday, December 8, 2012.

Mr. De Niro will accept this honor from Mr. Douglas in recognition of his exceptional career spanning over four and a half decades, leading up to this year's highly anticipated

Silver Linings Playbook

for which he is already receiving accolades, including the Best Supporting Actor from the Hollywood Film Festival.

"I am a great fan, not only for what he does on screen, but also for establishing the Tribeca Film Festival…it brought joy back to lower Manhattan in the aftermath of 9/11,"commented Kirk Douglas. De Niro will join an illustrious group of past recipients of the award including Michael Douglas, Harrison Ford, Quentin Tarantino, Ed Harris, John Travolta and Kirk Douglas himself.

Widely celebrated by both audiences and his peers alike, Robert De Niro brings a striking intensity to each of his performances. His dedication to his craft coupled with his prestigious body of work, comprised of over 80 feature films, he has consistently demonstrated his versatility by stepping into the minds of an eclectic range of characters who stand out far beyond their time on screen. Having garnered six Academy Award nominations and winning twice, De Niro is firmly planted in the entertainment history books. From his film debut in Brian DePalma's

Greetings

(1968) to David O. Russell's upcoming

Silver Linings Playbook

, De Niro continues to bring life to some of cinema's most complex characters.

Robert De Niro began his career acting in several small roles before finally achieving his first bit of fame when he starred in the 1973 baseball film

Bang the Drum Slowly

. But he exploded onto the public's consciousness in

Mean Streets

(1973), opposite Harvey Keitel, for which he gained widespread critical acclaim and also marked the beginning of many collaborations with Martin Scorsese. In 1974, De Niro starred as a young Vito Corleone in Francis Ford Coppola's

The Godfather: Part II

. For his landmark performance, De Niro won the Academy Award for Best Supporting Actor and the film went on to win the Academy Award for Best Picture. De Niro reunited with director Martin Scorsese 1976, to play the mentally unstable Vietnam veteran Travis Bickle in

Taxi Driver

for which he earned an Academy Award nomination for Best Leading Actor. Keeping with the golden formula, he again teamed with Scorsese in

Raging Bull

(1980), and won the Academy Award for Best Leading Actor. De Niro continued on to appear in many landmark roles over the next several years, bringing audiences to simultaneous love and hate the gangsters of New York with such films as

Once Upon a Time in America

(1984),

The Untouchables

(1987), and

Goodfellas

(1990).

In 1991 De Niro brought audiences to the edge of their seats when he starred in the thriller

Cape Fear

. The gripping performance earned him an Academy Award nomination for Best Leading Actor. In 1993, De Niro showed his full versatility when he directed, produced and starred in the crime film

A Bronx Tale

. Proving to be a master of his craft, De Niro also flexed his comedy muscle in such films as

Wag the Dog

(1997),

Analyze This

(1999),

Meet the Parents

(2001), and

Meet the Fockers

(2004). Robert De Niro continued on to appear in such notable films as

The Good Shepherd

(2006),

Righteous Kill

(2008), and

Stone

(2010). This year will prove to be yet another big year with four films releasing including:

Being Flynn, Red Lights

,

Freelancers

and

Silver Linings Playbook

.

In 2001, in an effort to spur the economic and cultural revitalization of lower Manhattan following the attacks on the World Trade Center Robert De Niro, along with partners Jane Rosenthal and Craig Hatkoff, founded the Tribeca Film Festival. Since its inception, the Festival has attracted more than 3.5 million visitors and generated over $725 million dollars in economic activity. De Niro also co-founded the Tribeca Film Institute, where he has served as co-chairman of the board since its inception. The Institute has become an instrumental resource for filmmakers and arts education.

The Kirk Douglas Award for Excellence in Film serves as a fundraiser for the Santa Barbara International Film Festival, presented by lynda.com, which is set to run January 24 through February 3, 2013. SBIFF is dedicated to discovering and showcasing the best in independent and international cinema. Now in its 28th year, The SBIFF has expanded to feature 11 days of 200+ films, tributes and symposiums that range from American indie films to world cinema and everything in-between. With its commitment to cultural diversity and powerful storytelling, SBIFF transforms beautiful downtown Santa Barbara, CA into a rich destination for film lovers which attracts more than 70,000 attendees. SBIFF brings to the forefront the importance and power of the art of filmmaking and continues its pledge to further its education initiative through its 10-10-10 Student Filmmaking and Screenwriting Competitions, "Field Trip to the Movies" program and educational seminars. For more information, please visit www.sbfilmfestival.org.


---