KIRK DOUGLAS PRESENTS ROBERT DE NIRO EXCELLENCE IN FILM AWARD
by Bonnie Carroll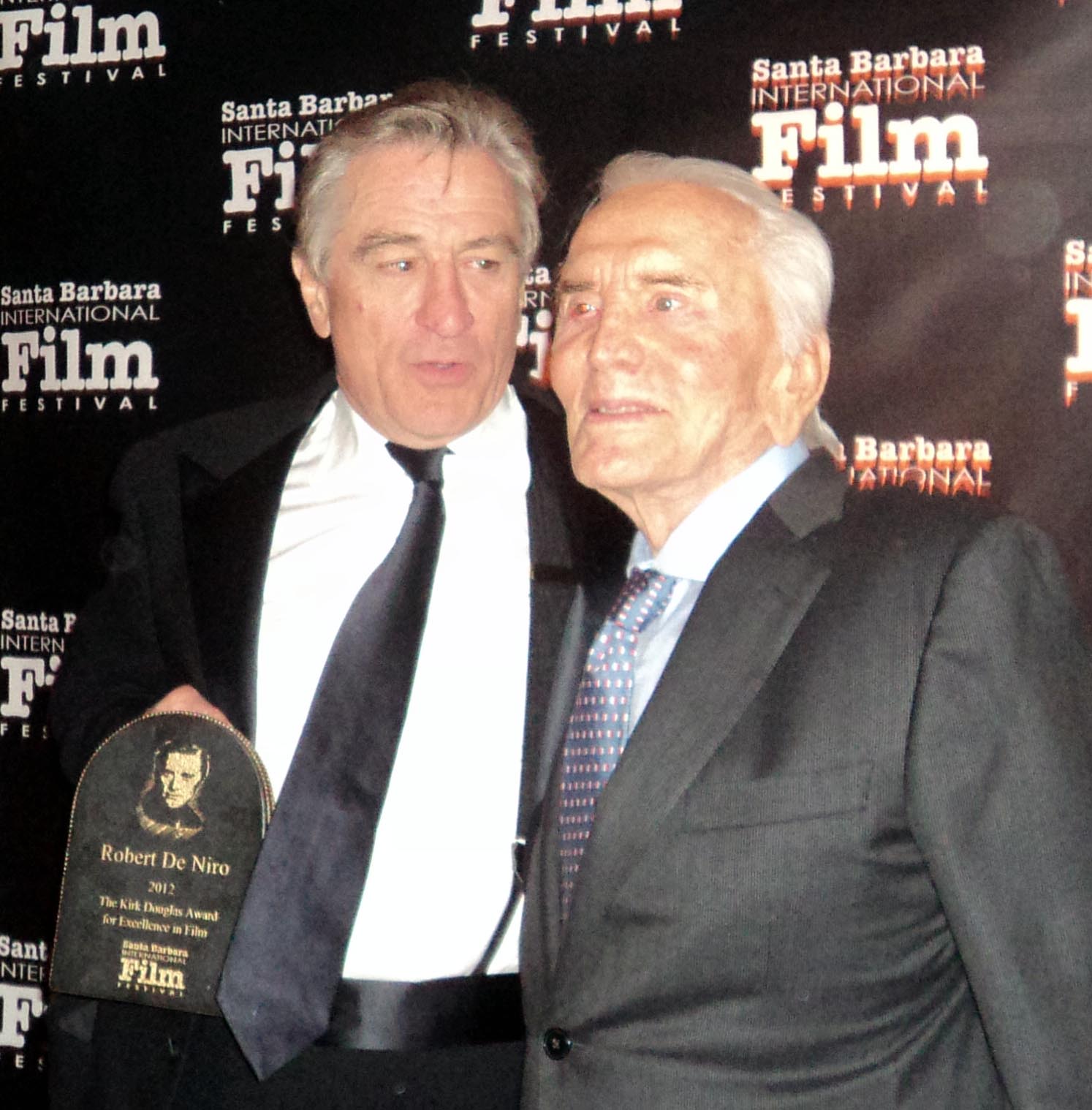 The Kirk Douglas Award for Excellence in Film was presented to legendary Academy Award-winning actor/producer Robert De Niro by Kirk Douglas at the Santa Barbara Film Festival's seventh annual black-tie Gala. The annual event is a fundraiser for the SBIFF and was held at Bacara Resort.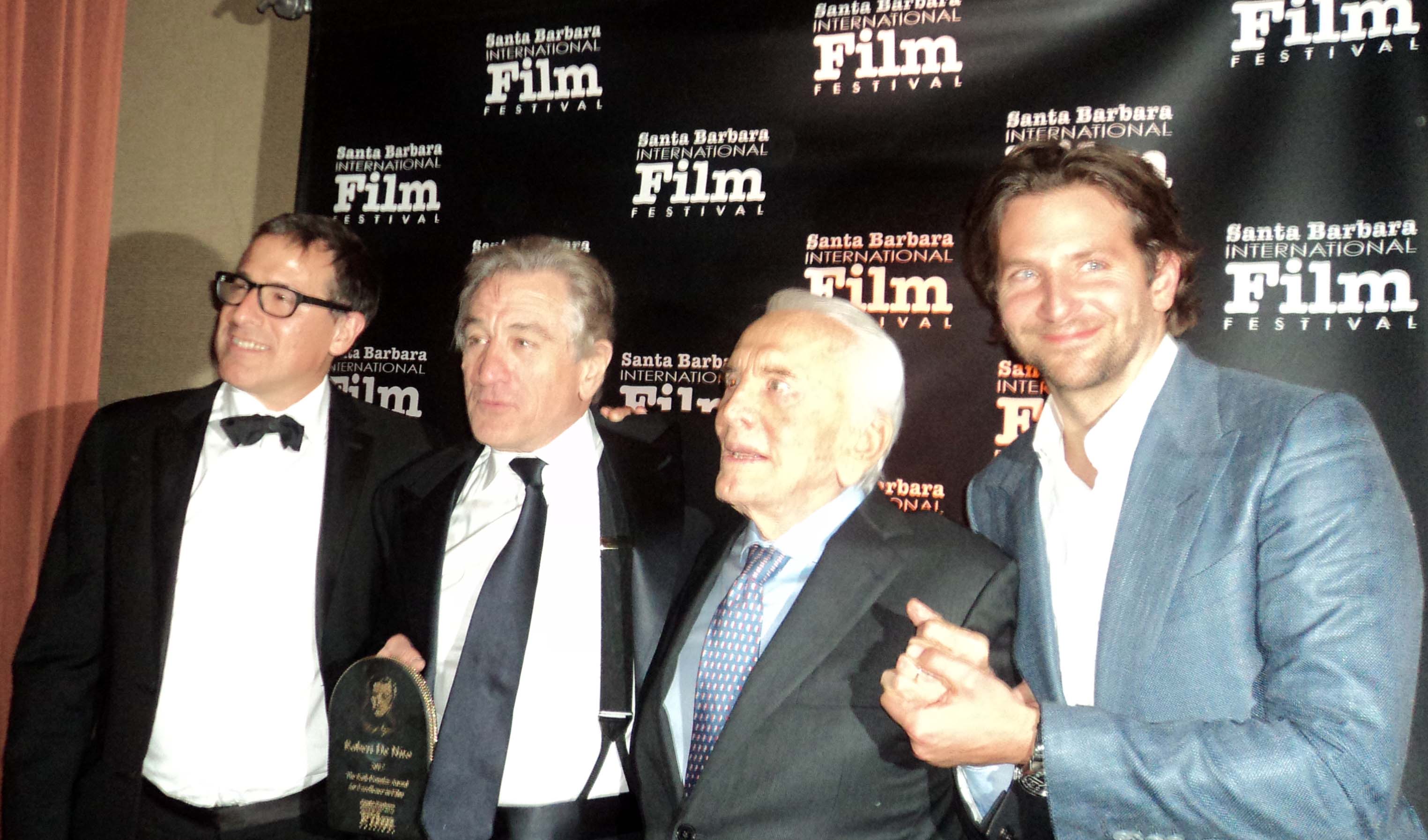 The media were out in force, and De Niro, accompanied by his wife Grace, enjoyed being interviewed by the young media team from Santa Barbara Middle School. On the red carpet were David O. Russell and actor Bradley Cooper who worked with De Niro in "Silver Linings Playbook". Director Roger Corman, who directed De Niro in his 1970 role in "Bloody Mama" co-starring Shelly Winters, and "Charlie's Angels" star Cheryl Ladd, a stunning portrait in black, were also happy to share their own special impressions of the Academy Award winning actor.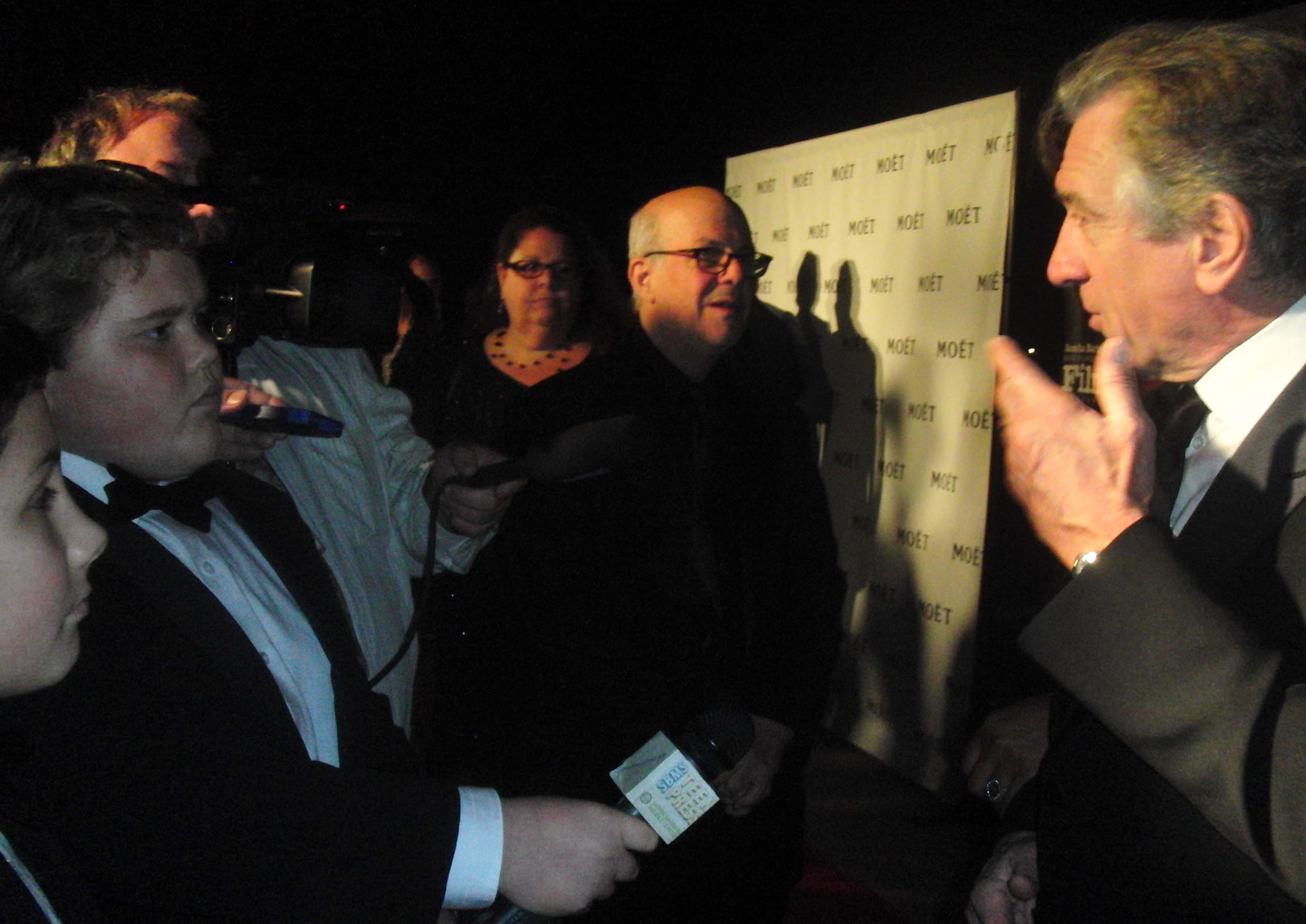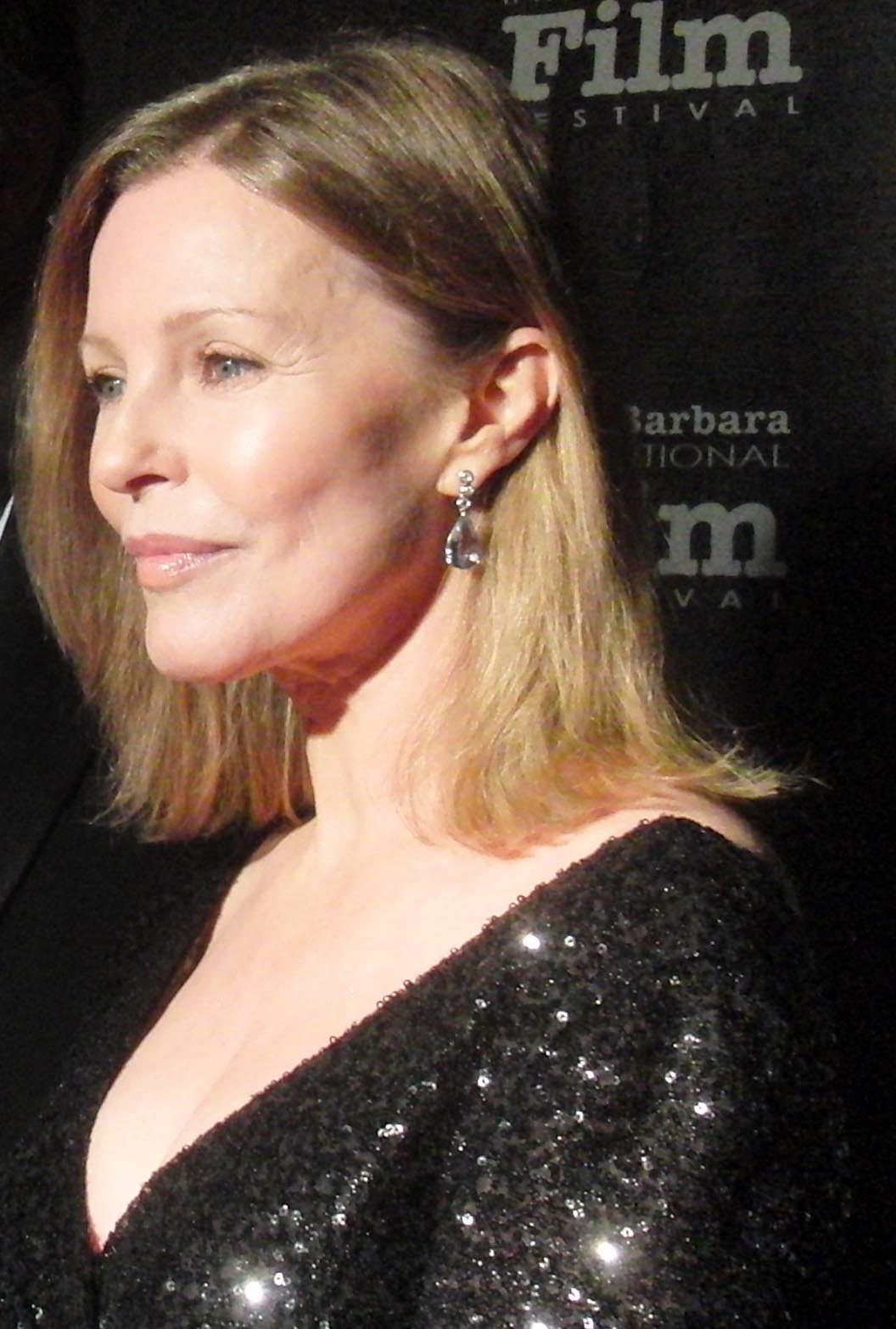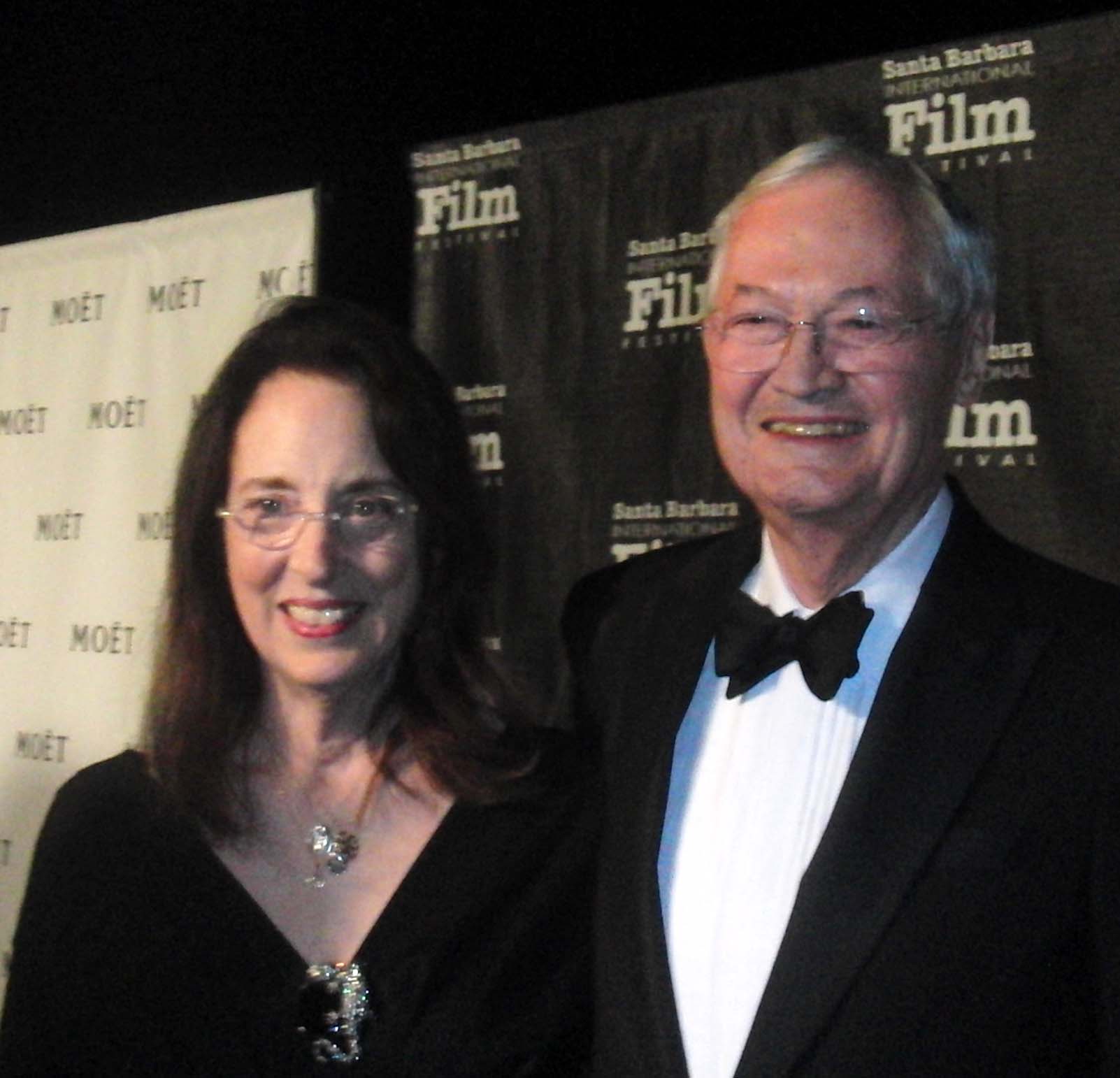 A cameo of De Niro films preceded the award presentation, reminding every person in the room of the amazing contribution this man has made to the film industry and of his astounding skill in the craft of acting.  Following a rousing version of "Happy Birthday" honoring the 96th birthday of Kirk Douglas he gave a sweet introduction and presented the award to Robert De Niro.
De Niro was grateful for the SBIFF award and emphasized the importance of what defines a good human being. He is extremely proud of his work as an actor/producer and equally proud of founding The Tribeca Film Festival in 2001 as a response to the attacks on the World Trade Center; his work with this organization is ongoing. He believes it's important to be remembered for the kind of person you are, to be remembered as a giving and caring human being.

It was a very memorable evening and a great start to the SBIFF on January 26 through February 5, 2013.  For SBIFF event information, or tickets for the upcoming festival visit www.sbiff.org.
"DISCONNECT" TO OPEN 28TH SANTA BARBARA INTERNATIONAL FILM FESTIVAL
LEONARDO DiCAPRIO TO BE HONORED WITH AMERICAN RIVIERA AWARD
Jason Bateman, Hope Davis and Haley Ramm in Henry-Alex Rubin's "DISCONNECT"

Courtesy of LD



Santa Barbara, CA – The 28th Santa Barbara International Film Festival (January 24-February 3), presented by lynda.com, will open the 2013 Festival with the U.S. Premiere of LD Entertainment's Disconnect, directed by Henry-Alex Rubin and starring Jason Bateman, Hope Davis, Frank Grillo, Paula Patton, Michael Nyqvist, Andrea Riseborough, Alexander Skarsgård and Max Thieriot. Opening night will take place at the Arlington Theatre on Thursday, January 24, 2013, with director and cast expected to attend.

"Disconnect is a visceral and timely film experience - and an extraordinary way to start the 28th edition of SBIFF," remarked Executive Director Roger Durling.

The festival, in its 28th year, has also announced today that it will honor Academy Award® nominated actor Leonardo DiCaprio with the American Riviera Award. DiCaprio, whose latest film Django Unchained was released to critical acclaim and box office success this Christmas, will be honored on Friday, February 1 at the Arlington Theatre.

"We are thrilled to be honoring Leonardo DiCaprio with the American Riviera Award, in a year where he has shown us another layer of his immeasurable talent" commented Durling. "His performance in Django Unchained reaffirms that he is the most relevant actor of this generation."

The American Riviera Award was established to recognize an artist who has had a strong influence on American Cinema. DiCaprio will join an illustrious group of past recipients, including frequent collaborator director Martin Scorsese (2012): Annette Bening (2011), Sandra Bullock (2010), Mickey Rourke (2009), Tommy Lee Jones (2008), Forrest Whitaker (2007), Philip Seymour Hoffman (2006), Kevin Bacon (2005) and Diane Lane (2004).

DiCaprio, who began his career as a teenager in television commercials, has built a remarkable catalogue that goes back to now-iconic 90's titles such as The Basketball Diaries, Total Eclipse, and Baz Luhrman's Romeo + Juliet. His worldwide breakthrough came with the box office juggernaut Titanic, followed by lead performances in films like Catch Me If You Can, Gangs of New York, The Departed, Revolutionary Road, Shutter Island, Inception and J. Edgar. He has been nominated three times for an Academy Award® for his performances in What's Eating Gilbert Grape, The Aviator and Blood Diamond.

In addition to his acting work, DiCaprio has launched a production company, Appian Way. Under the Appian Way banner, he wrote, produced and narrated the acclaimed documentary The 11th Hour. Among Appian Way's other productions are the aforementioned Shutter Island and The Aviator as well as The Ides of March, Red Riding Hood, Orphan and Public Enemies.

DiCaprio is well known for his dedication to the environment on a global scale, producing creative projects and spearheading numerous public awareness campaigns, as well as launching The Leonardo DiCaprio Foundation. He currently serves on the boards of World Wildlife Fund, Natural Resources Defense Council and International Fund for Animal Welfare.

With DiCaprio receiving the American Riviera Award and Disconnect opening the film festival, the Santa Barbara International Film Festival is proud to celebrate both an actor and a film that are in touch with today's social and global issues and needs.

Disconnect holds a mirror up to our community and our obsession with all things technical. The story introduces us to a vast collection of characters: A lawyer, an estranged couple, a widowed ex-cop and an ambitious journalist who are all strangers, neighbors and colleagues whose stories collide in this compelling drama about ordinary people desperate for a human connection.

Filmed with a somewhat voyeuristic style, Disconnect marks the first fiction feature from Henry-Alex Rubin, director of the Oscar-nominated documentary Murderball, and is produced by Mickey Liddell and Jennifer Monroe of LD Entertainment and William Horberg of Wonderful Films from an original screenplay by Andrew Stern. Disconnect, screened at the Venice Film Festival and the Toronto International Film Festival in 2012 and will be released nationwide by LD Entertainment on April 19, 2013.

Festivities for both of these events will take place at the Arlington Theatre. Tickets available now and can be purchased through www.sbfilmfestival.org or by calling 805-963-0023. Festival Passes and Packages are still available and sold exclusively at www.sbfilmfestival.org and 805-963-0023.

The Santa Barbara International Film Festival is dedicated to the art of filmmaking, which seeks out and consequently offers a broad array of international and independent films, with a commitment to diversity. SBIFF, which attracts more than 70,000 visitors each year, endeavors to enrich the community both culturally and economically by presenting eleven days of films, tributes and symposiums, raising consciousness of film as an art form. SBIFF presents quality American and world independent films, Latin American and French sidebars as well as documentary cinema within the beautiful setting of downtown Santa Barbara, a premier tourist destination. SBIFF continues its commitment to education through its 10-10-10 Student Filmmaking and Screenwriting Competitions, Field Trip to the Movies, presented by The Academy of Motion Picture Arts and Sciences and educational seminars. For more information, log onto www.sbfilmfestival.org.
________________________________________________________________
LOCAL SANTA BARBARA PRESENCE AT 4th Annual TASTETV AWARDS
Santa Barbara journalist and lifestyle magazine publisher Bonnie Carroll, who has been a media sponsor and judge for the TasteTV awards since 2010, serves on the Academy of Media Tastemakers, the panel of judges who select the annual award winners of The TasteTV awards. The 2013 gala and presentation ceremony will be held in Los Angeles at The Vibiana Center, 2146 Main Street on January 17 at 6:00 p.m.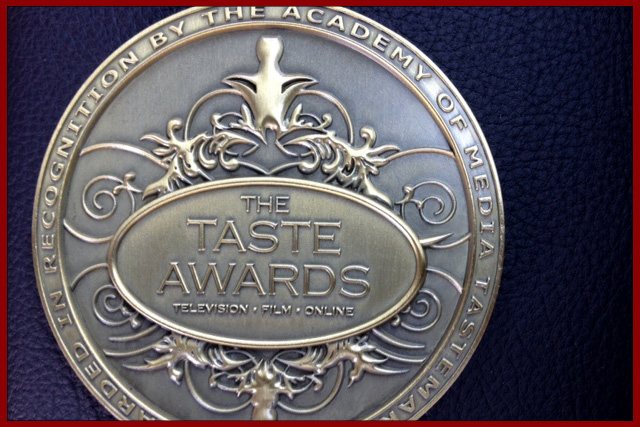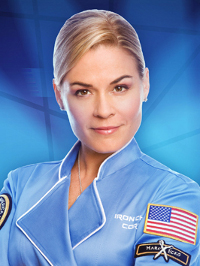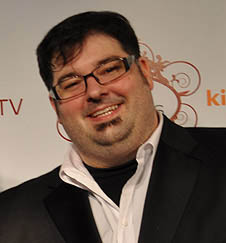 Santa Barbara Iron Chef Cat Cora will be a presenter for this year's award presentation, as will Bobbie Bognar, star of "Food Tech" and owner of The Point Café in Culver City. Bobbie Bognar is the son of Frank Bognar, Director of Santa Barbara Catholic Charities. Event organizers are expecting over 600 guests and award recipients to attend the 2013 event.
Presenters scheduled to participate include Cat Cora (Bravo, Food Network), James Cunningham (Cooking Channel), Tanya Holland (Food Network), P Allen Smith (National), Chef Ashely James (Public Television, Four Seasons), and Jolene Sugarbaker (YouTube).The 4th Annual TASTE AWARDS is the premier awards show celebrating the year's best in Food, Fashion, and Lifestyle programs on Television, in Film, Online, and on Radio.Award Winners were announced on December 4th via livestream, and will receive their awards at the TASTE AWARDS Red Carpet gala and reception in Los Angeles on January 17th, which will be filmed for later broadcast.SPECIAL ACHIEVEMENT Honoree Awards were announced for Andrew Zimmern [Tastemaker of the Year], Wolfgang Puck, Gordon Ramsay [Pioneer Award], Vice Munchies, Cook Taste Eat, Hungry Channel, Tasted Channel [Kikkoman Breakout Foodies of the Year], About Face: Supermodels Then and Now (HBO), Nowness.com, Real Housewives of Beverly Hills (Bravo), Styled By June (VH1) [Breakout Fashionistas of the Year], The WIGS Channel [Breakout Storytellers of the Year], Marcus Samuelsson [Outstanding Vision], Fabio Viviani, Joe Ciminera [Outstanding Passion], Jiro Dreams of Sushi [Outstanding Inspiration], Nadia G [Outstanding Entertainer], Chicagolicious (Style), Shahs of Sunset (Bravo), Cooking with Dog [Guilty Addiction of the Year], Laura in the Kitchen, the Naked Wine Show, Small Screen Network [Great Taste], House of Style (MTV) [Stylemaker of the Year], "The Pioneer Woman Cooks: Food from My Frontier", and "The Dahlia Bakery Cookbook" [Outstanding Enhanced eBook].  Tickets can be purchased at www.TasteAwards.com.
Bonnie Carroll's Life Bites News has been a proud media sponsor for this event for three years, and Bonnie Carroll is a member of the Academy of Media Tastemakers, the panel of judges who select the annual award winners.
______________________________________________________________
CELEBRITY GIFTS 2013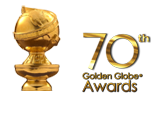 Secret Room Events Hosts 70th
Annual Golden Globe Style Lounge
The Secret Room luxury celebrity gift suite was held at The SLS Hotel in Beverly Hills.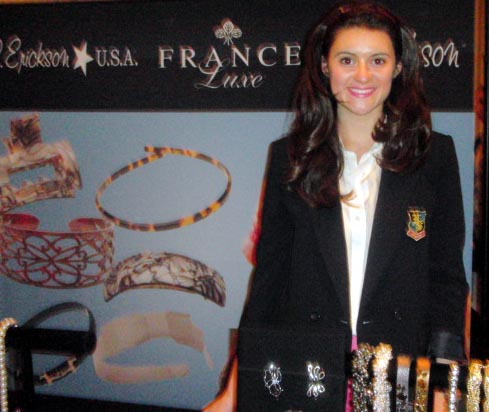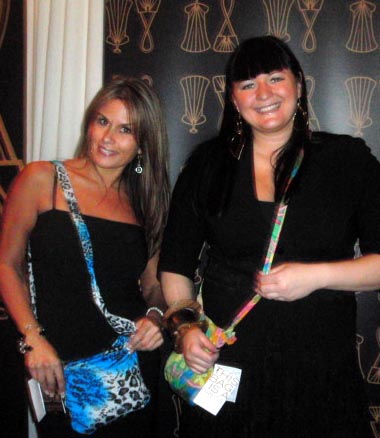 Open to only celebrities and media, the event hosted some of today's most unique, fashionable and luxurious companies, products and services. From exotic resort vacations and high end jewelry to hip and trendy baby and pet products, luxurious skin and hair care products, the Secret Room was a total pampering experience.
Guests were treated to many luxury items.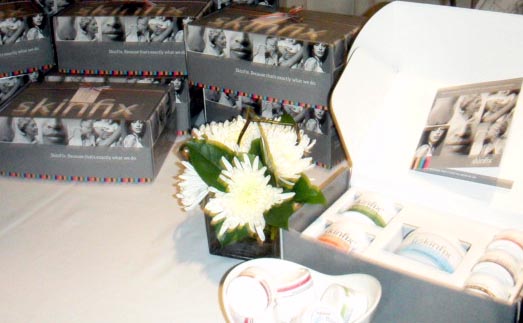 The charity of choice this year was To Write Love on Her Arms, a non-profit movement dedicated to presenting hope and finding help for people struggling with depression, addiction, self-injury and suicide. TWLOHA exists to encourage, inform, inspire and also to invest directly into treatment and recovery.
Gifting items included evening gown dresses provided to Nominees, Stokes Thompson Designs Australia , Tarik Ediz & NVE by Shani . Beautiful jewelry by Lita Sea Glass Jewelry .Our other sponsors include Swisse, Shany cosmetics ,Blinc, Vita LiBerata, LuLu Blossom, Prodermagenix, Kix'ies thigh high, Mediel Laboratory Inc, AgaDir International, Mamalicious By Bliss, Nutritional Sciences, Inc, Shoosha Truly Organic, Eternna Cosmetics, Pet Health Labs Inc, The Finest Accessories Inc, RivoSig eCigarettes, Argo, Betty Boop, Born 4 Couture, Stephanie MCandrew Author /Activist, Dressed N-Case, Dermaesthetics Beverly Hills, Schwarzkopf professional, Pickybunny, Indigena, Skin Fix Inc, SnoozeShade, Caribbean Living will be gifting over $200,000 in trips to the Caribbean away.
Guest were given Gift bags filled with over 40 goodies such as Star Naturals, Linda Gilleland Brown Books Publishing Group Author J.D Davis, Maddie and Sophie, LAD Named Felix, Tilth Beauty, Raffilinea Vomo Raffi Cashmere, Bites Of Bliss, MCKeon Products / Macks hearing protection, Blender Bottle , Soul Blazing by Lisa Haisha, Kilambe – Coffee, Make my day Beautiful professional media makeup & skin care, Schroeder & Tremayne, Natural Vines, Eco Cozie, AEOS-Active Energised Organic Skincare, Metro Paws, Derma Silk, , , GiGi Imagines, One Step Ahead, PurestPets, Sena Cases, Inc, LuLu, Sella All Natural Skin care, Luna Bar & Clif Bar, Vita Medica Group, naturawlbaby.com, Naturawl Baby , Mono & Me, WE-Vibe, Banane Taipei.com, Pink Heart Paperie Invitations, Petit Pois, Snuggleberry Baby, The Container Store, Violent Lips, Mybody skincare.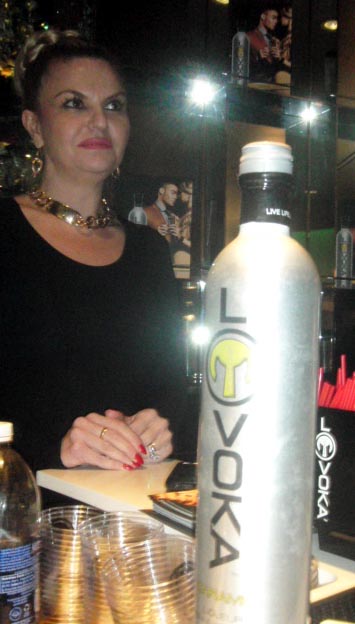 Treats to snack on included One Drinks, Beanitos, Marich Premium Chocolates, Kusmitea.com, Kind Snacks, bunches-bunches.com, Justins, Fire Fly Confections, The Tovah Team LLC, Byron Bay Cookies, OJO Fortified eye care Nectar, Superberries, Tealish Fine Teas, Wine provided By Cap Rock Winery, Hollywood photo booth will be on hand to take fun filled photos of guest when they arrive.
Secret Room Events is owned and operated by business partners Rita Branch and Amy Boatwright.
__________________________________________________________________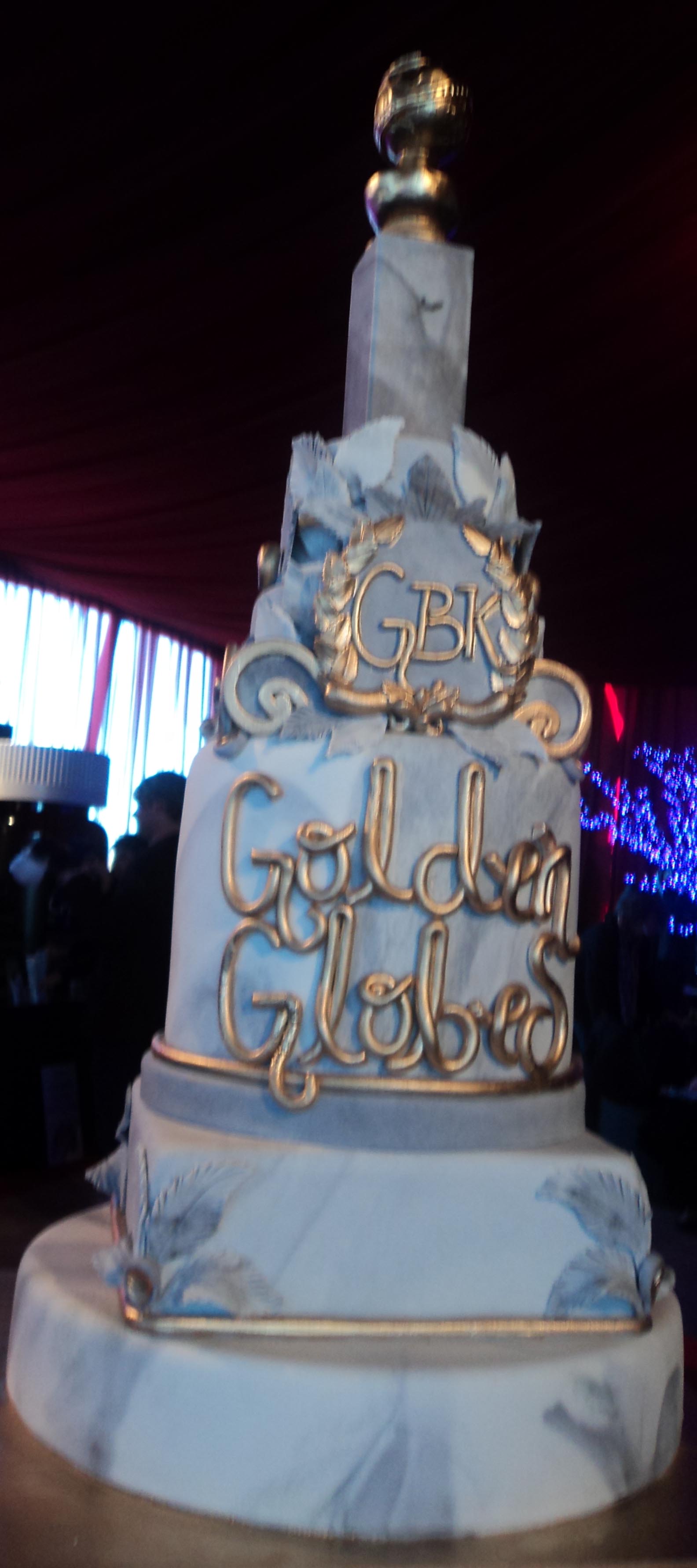 GBK HOSTED A LUXURY GIFT LOUNGE
HONORING THE NOMINEES & PRESENTERS
Celebrity Attendees Included: Thandie Newton (Good Deeds / Mission Impossible), Archie Panjabi (Nominated Best Supporting Actress – The Good Wife), Sara Rue (Malibu Country), Jeff Daniels (Nominated Best Actor – The Newsroom), Alison Pill (The Newsroom), Anthony Anderson (Guys with Kids), Madeline Zima (Vampire Diaries), Ol Parker (Nominated Writer – The Best Exotic Marigold Hotel), Joshua Malina (Scandal), Mayim Bialik (The Big Bang Theory), Bellamy Young (Scandal), Jesse Williams (Grey's Anatomy), and many more.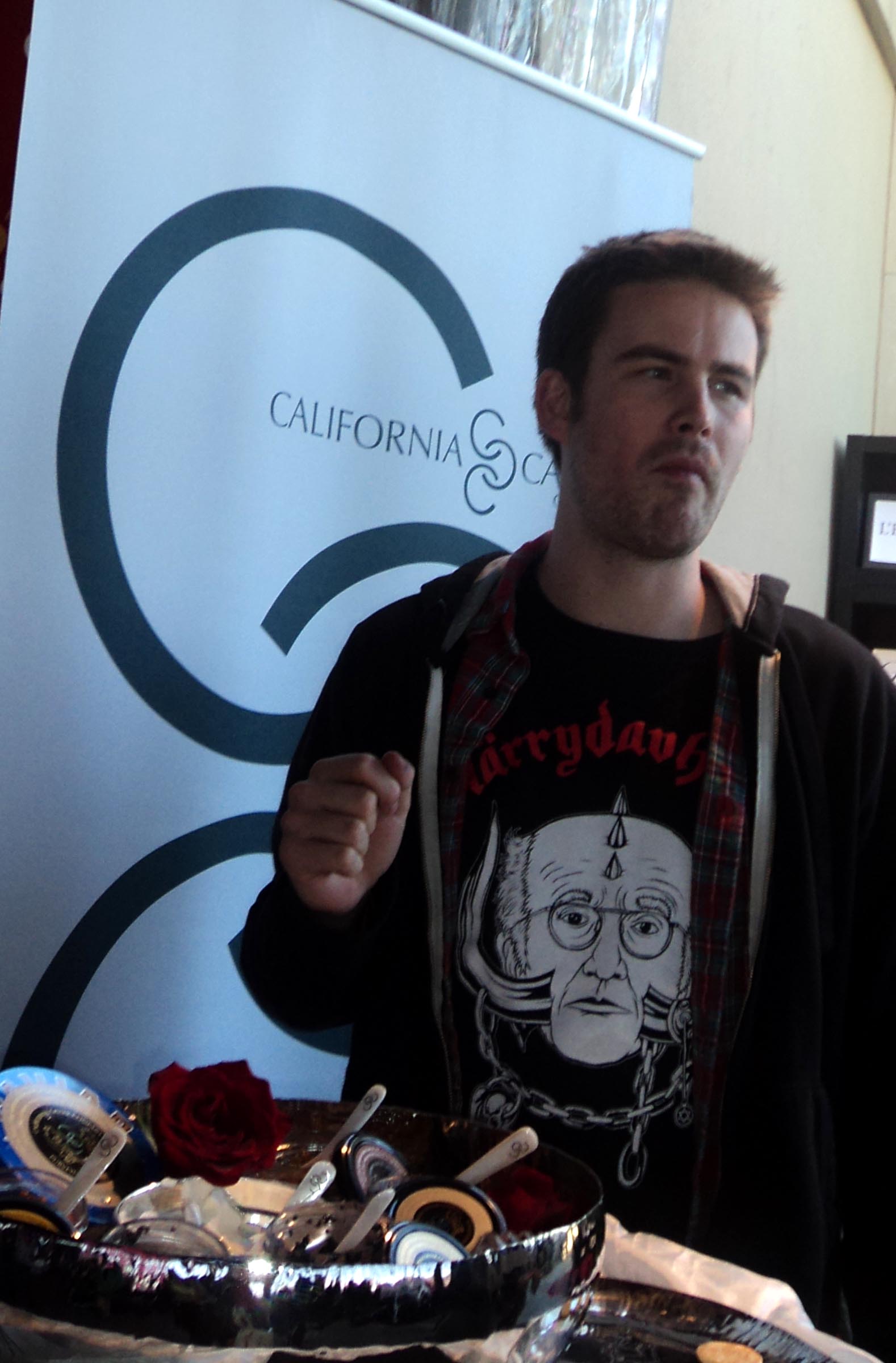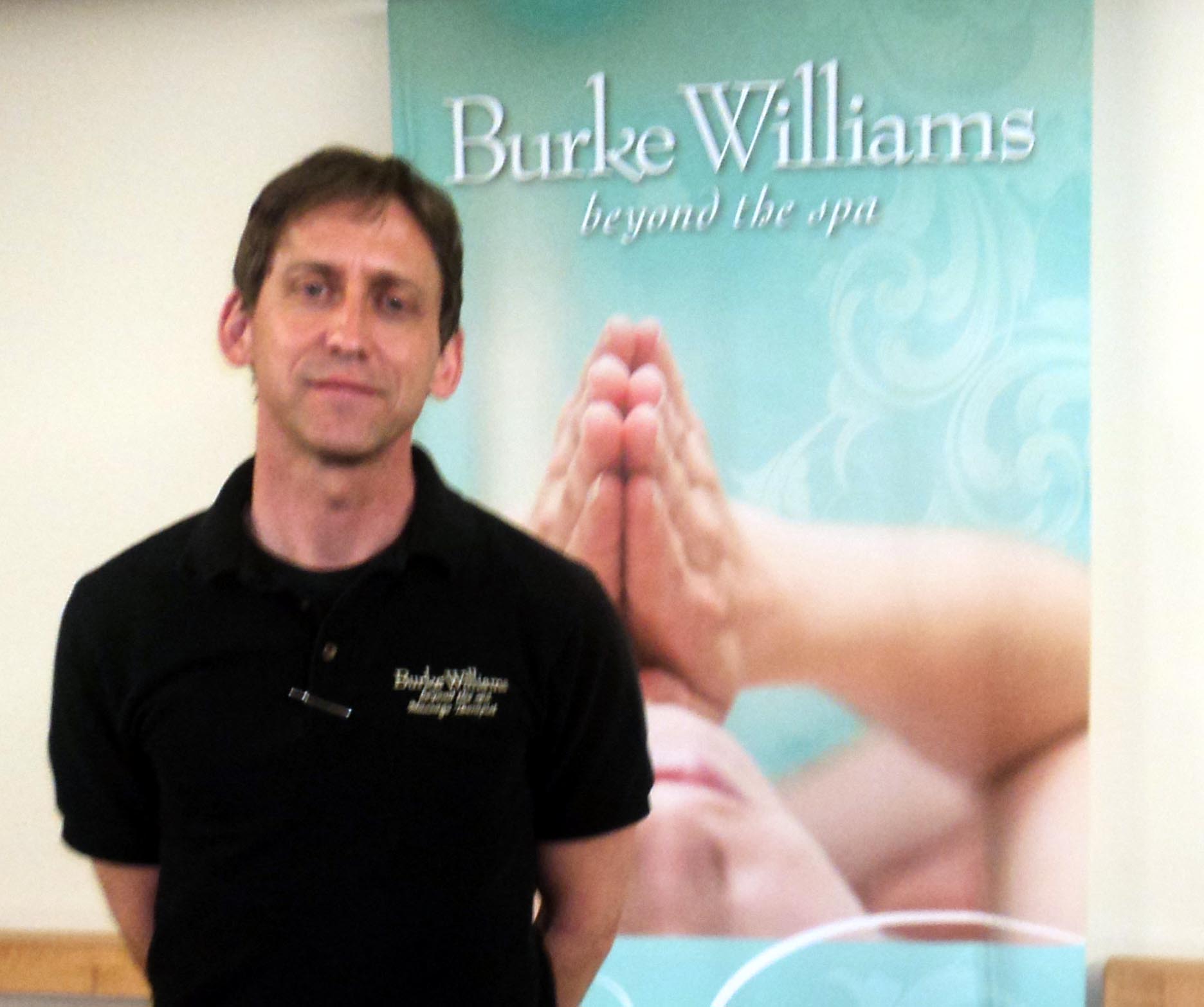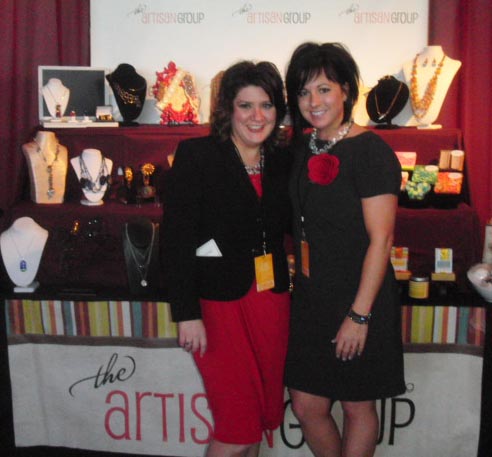 GBK, the luxury lifestyle gift lounge and special events company, honored the 2013 Golden Globe Award Nominees and Presenters at the annual GBK Gift Lounge, hosted at the L'Ermitage Beverly Hills on January 11th and 12th. Celebrity guests enjoyed gifts, refreshments and music by DJ eTunes. Utilizing these luxury gift lounges to benefit charities has always been a trademark of GBK, and this event was no different. This year's lounge benefited City of Hope and Lambda Legal, as well as victims of Hurricane Sandy. Celebrities such as Thandie Newton graciously donated their complimentary eco-friendly and stylish electric bike from Jetson E-Bike to the victims of Hurricane Sandy whose vehicles were destroyed in the storm.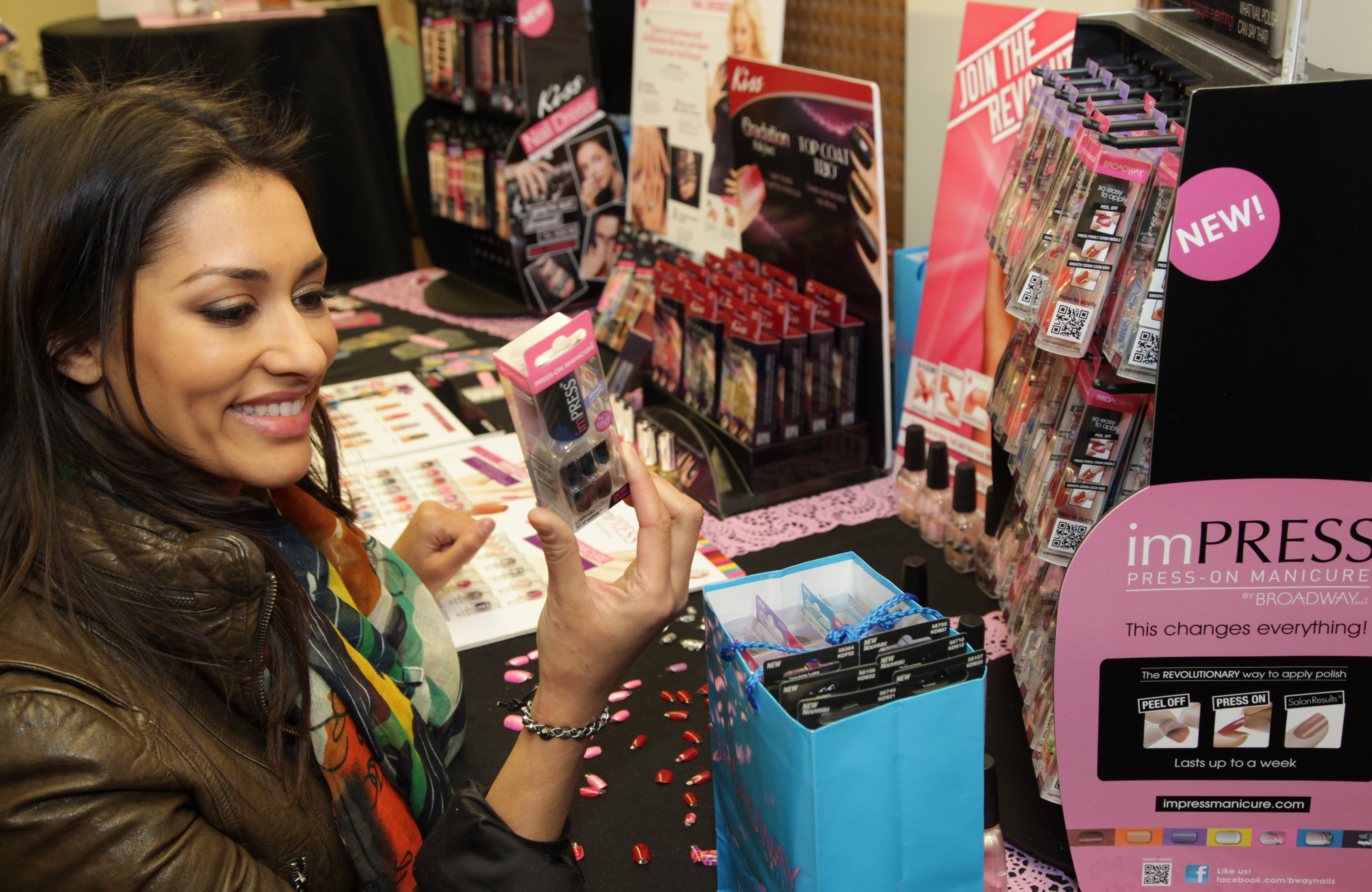 One of the many celebrity-favorite products at the event included the luxury selection of eyewear from Presenting Sponsor Essilor of America, Inc., who gifted their luxury sunwear with premium polarized and Crizal UV. Celebrities also really loved the H2V Skin Care Regime from Burke Williams Day Spa and imPRESS by Broadway Nails, who gifted their imPRESS Press-On Manicure by Broadway Nails – the revolutionary way to apply polish. Kate Flannery, who was already familiar with the product, was overheard raving about impress, saying "Great product! I love no glue!"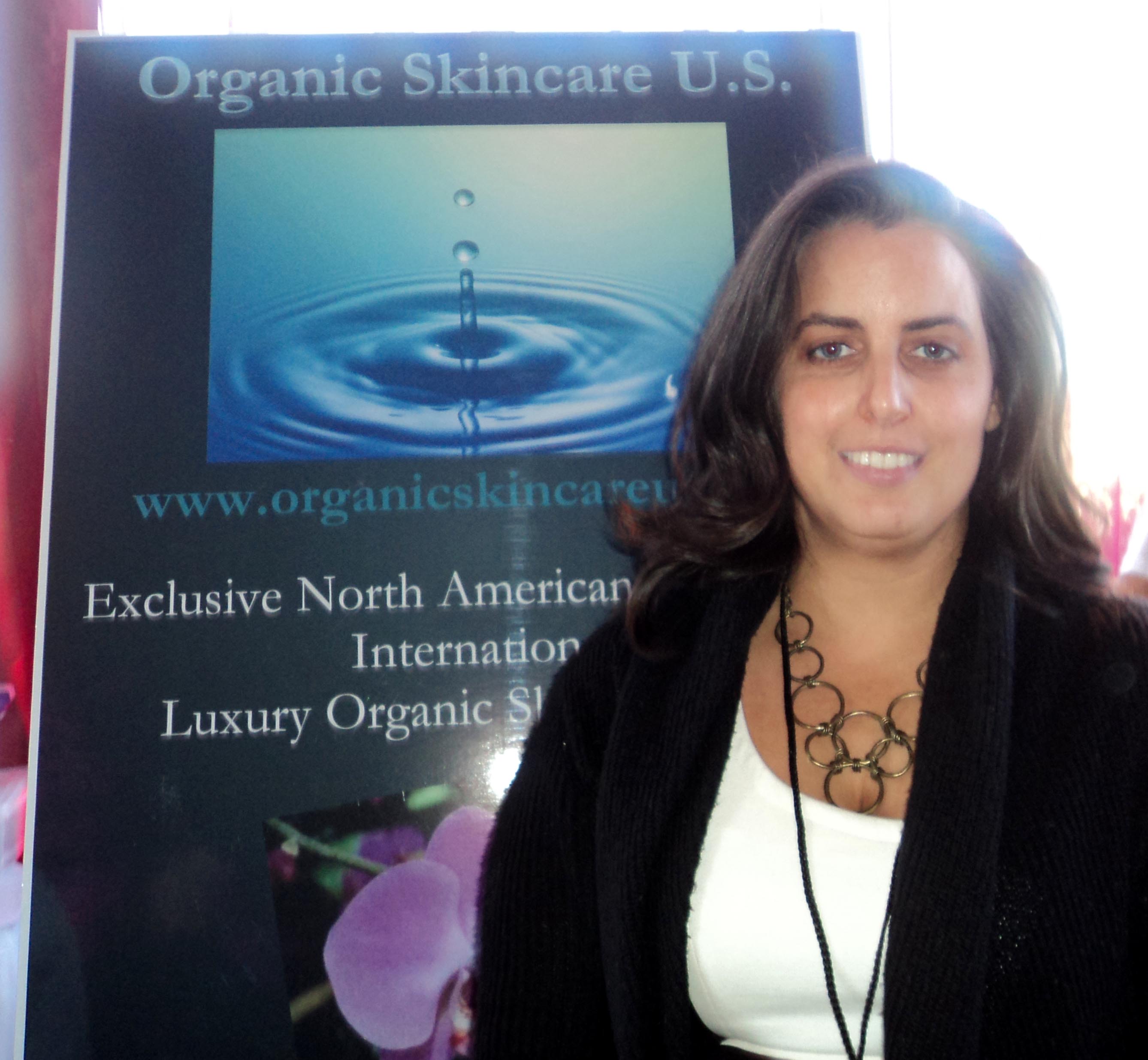 Other great gifts and celebrity must-haves at the event included: handmade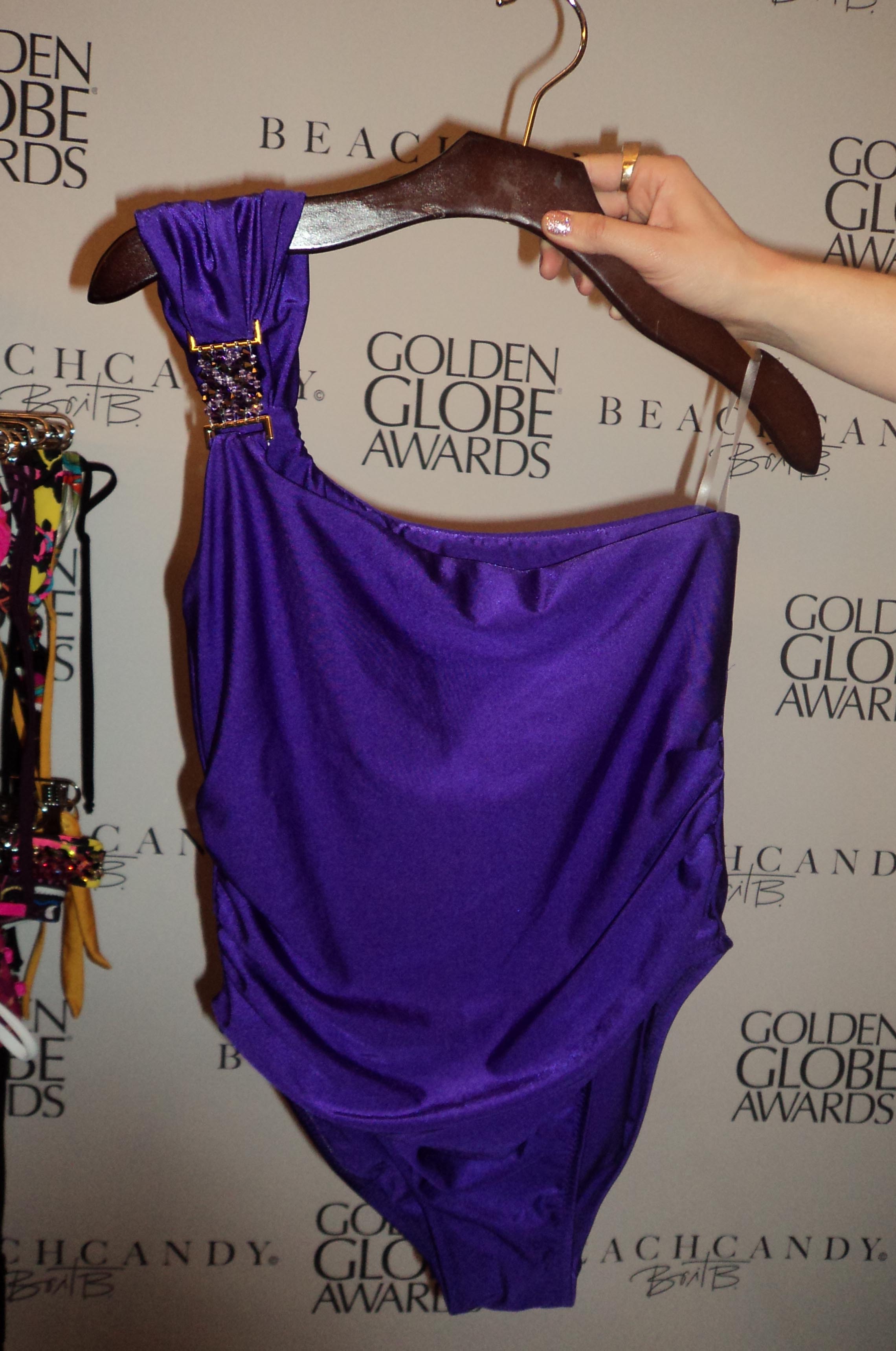 reindeer leather jewelry from the Arctic Circle in Sweden from SwedArt; handcrafted gifts from The Artisan Group; custom-made luxury swimsuits from BeachCandy Swimwear by BritB which were modeled by the lovely Claire Donald and Diana E; limited edition sneakers from Mr. and Mrs. 8; gifts from Uniquely Designed Jewelry; luxury timepieces from Égard; custom-made and ready to wear collections for dogs by Couture by Sophie; luxury silk-filled bedding for dogs from Smartsilk; the RevitaLash family of conditioning and color cosmetics; Ajinomoto North America, Inc. – providing Glysom®, a scientifically-proven dietary supplement for deeper, sounder and more satisfying sleep; 100% Vegan Feminine wipes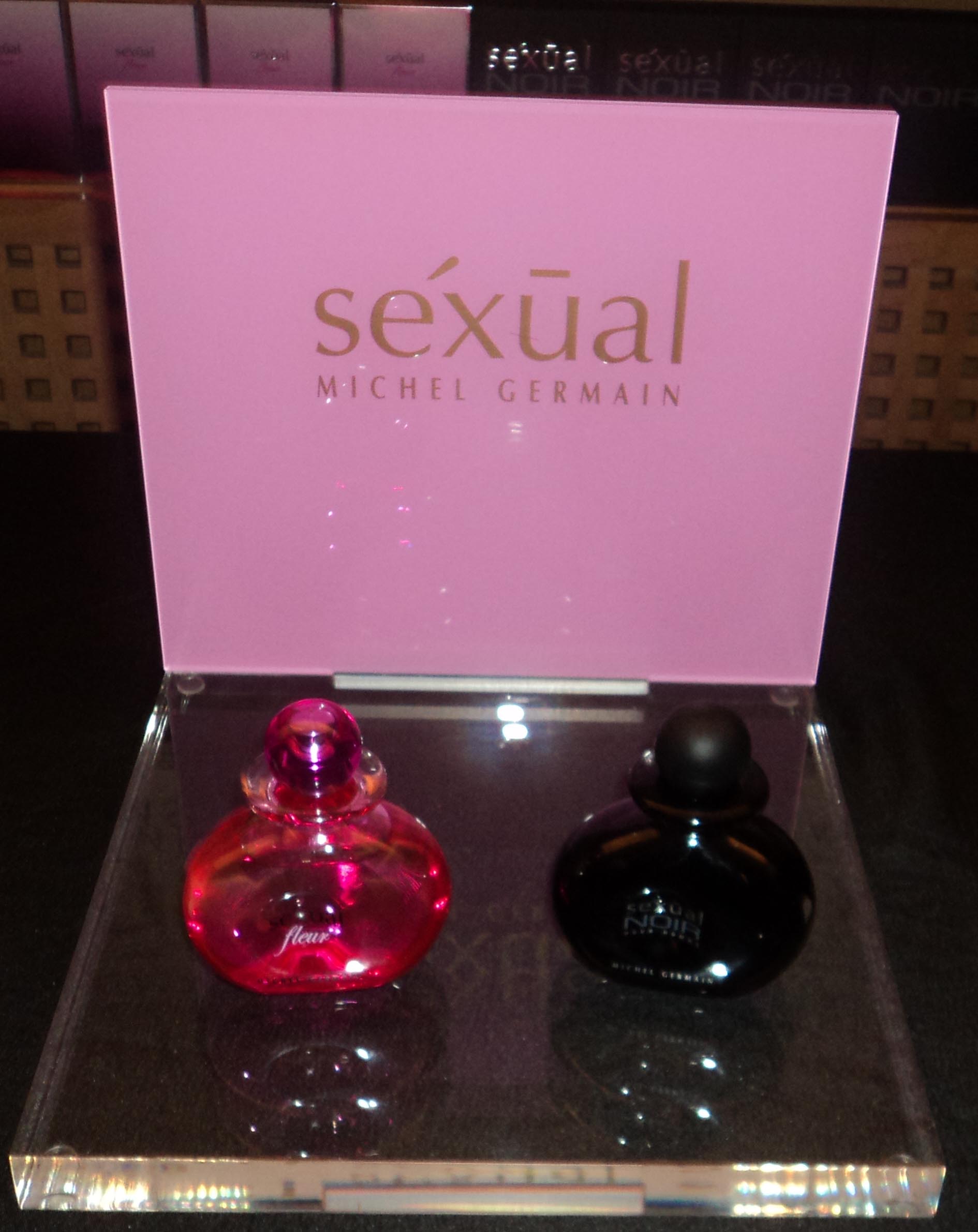 from Pink Wipes; signature tweezers and grooming products from Tweezerman; Bee Venom Mask products from Organic Skincare U.S.; Sexual by Michel Germain – a luxury fragrance line; José Eber Hair gifting the revolutionary José Eber Infrared Blow Dryer; and RON DONOVAN, a New York based builder of Italian-made luxury footwear and accessories, gifted certificates for a pair of footwear and/or a gift certificate towards their first purchase.
Other unique gifts and trendy finds included: European toy brands and baby products from Beanpatch & Co.; officially-licensed 007 R/C vehicles from the James Bond films by Toy State; Freedom Quit Smoking System; and trips to Miami and Turks & Caicos by Caribbean Living Magazine.
Refreshments and gourmet gifts were provided by Newman's Own Wines, Prima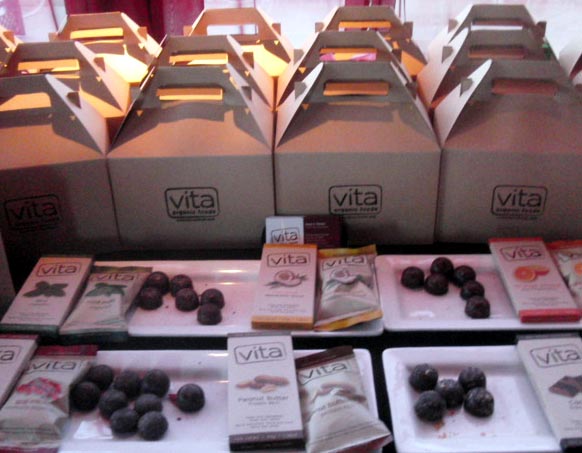 Dolce Company – Bella's Berries Compotes, maker of fine whole fruit compotes, sweet treats and confections; Sabra Dipping Company, providing a variety of flavors of Sabra Hummus, as well as Guacamole, Salsa and Veggie Dips; Vita Organic Foods – raw, organic chocolate bars and performance style Warrior Bars; The Real Juice, providing a raw, holistic, cold-pressed juice cleanse; Raw Crunch Bar – raw, organic, handmade, uncooked, unprocessed energy bars; Big Bertha's Black Market Biscotti - home made biscotti by Big Bertha with all organic ingredients - no butter, very little sugar, delectable!; and gift certificates for a custom 8 inch cake as well as delicious treats from Bread Basket Cake Company.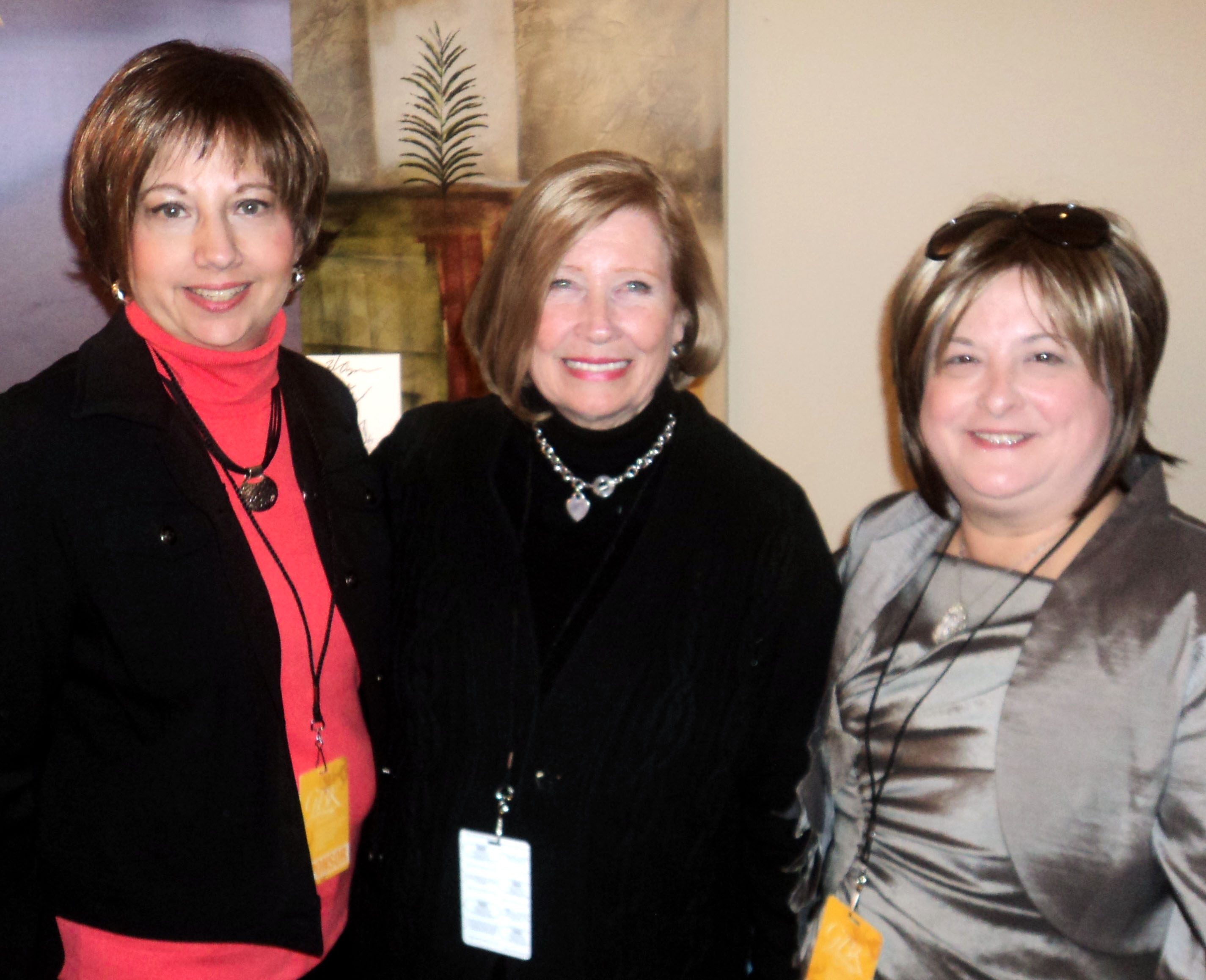 Blending gift-giving and awareness, YES! Beat Liver Tumors, a non-profit organization dedicated to providing information, resources, support and HOPE to those who are affected by cancer of the liver, was featured at the lounge gifting silver key chains, Brighton brand "heart and hope" purse charms, and invaluable information on the services, programs, and HOPE that YES! Beat Liver Tumors offers to those who are suffering from advanced cancer. Visit:www.beatlivertumors.oreg
Lambda Legal – Lambda Legal has been making the case for equality on behalf of lesbians, gay men, bisexuals, transgender people and those with HIV across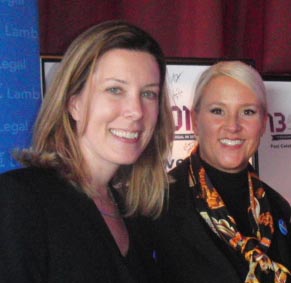 the nation for 40 years. Our impact strategy combines groundbreaking work in the courts with innovative education and policy advocacy to change the hearts and minds of the public — and to teach people how to make sure that LGBT civil rights are respected. Through our offices in New York, Atlanta, Chicago, Dallas and Los Angeles, we average over 60 cases at any given time, tackling a range of issues including marriage, relationships and parenting; employment; HIV; health care; transgender rights; youth issues; and the battle for fair courts. Lambda Legal's mission is to achieve full recognition of the civil rights of lesbians, gay men, bisexuals, transgender people and those with HIV through impact litigation, education and public policy advocacy and our work is an integral part of the continuing struggle for civil rights in America. For more information, please visit www.lambdalegal.org
City of Hope – City of Hope is transforming the future of health. Every day they turn science into practical benefit and hope into reality. City of Hope accomplishes this through exquisite care, innovative research and vital education focused on eliminating cancer and diabetes. For more information, please visit www.cityofhope.org/citizen
---