SANTA BARBARA SYMPHONY AT THE GRANADA
VISIT: INFO@GRANADASB.ORG FOR COMPLETE SCHEDULE OF COMING ATTRACTIONS.
                      "People who throw kisses are hopelessly lazy."
                                                                  ~ Bob Hope
---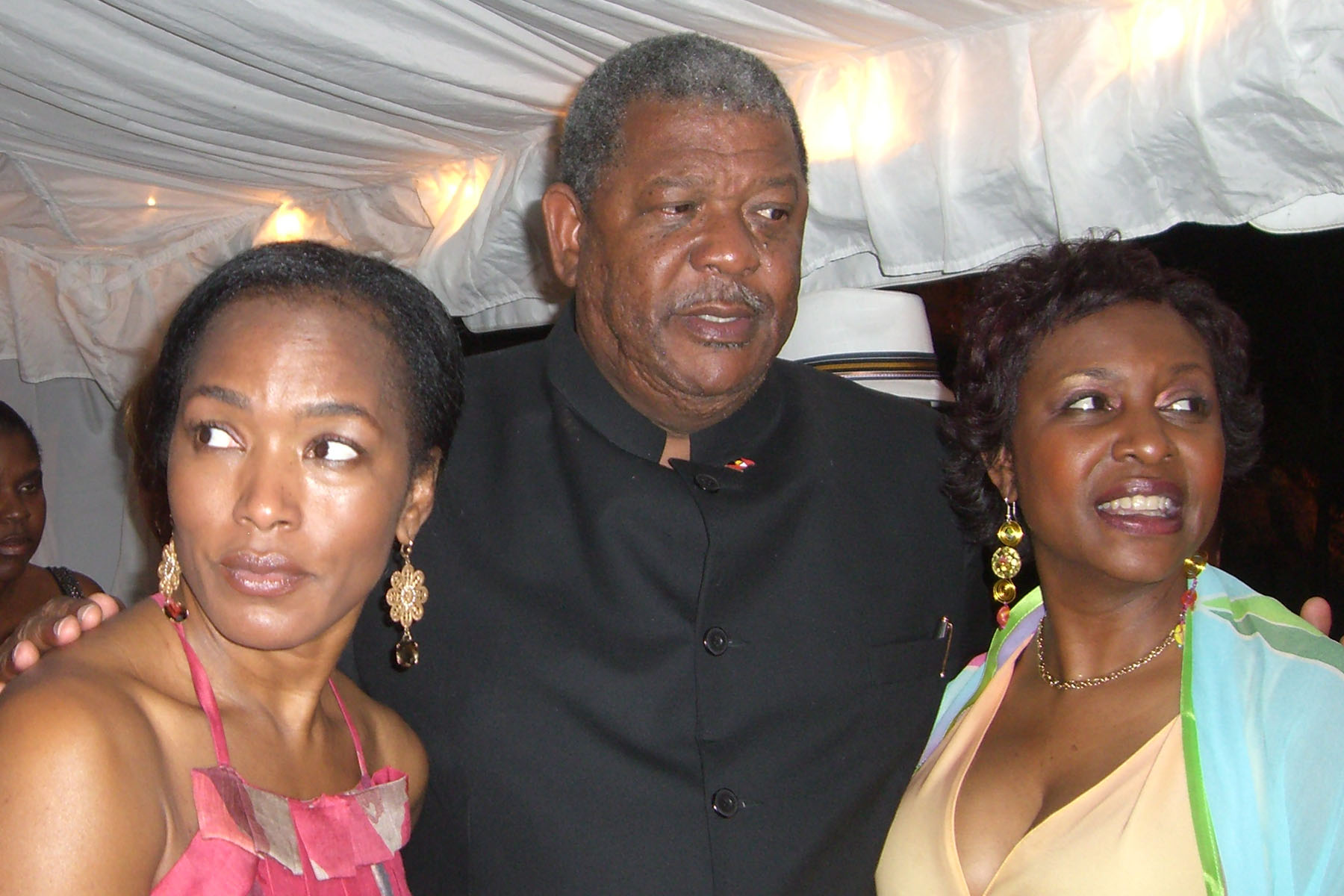 MOUNT OBAMA DEDICATION IN ANTIGUA
American Actresses Angela Basset and Marianne Jean-Baptiste joined Prime Minister Winston Baldwin Spencer for the historic dedication of Mount Obama, the highest point on the island of Antigua on August 4, the birthday of the US President, and the 48 anniversary of the independence of Antigua. Marianne Jean-Baptiste was born on Antigua, and was delighted to be an invited guest.
---


BROADWAY'S SMASH-HIT 
ARRIVES AT PANTAGES THEATRE AUGUST 12
FOR LOS ANGELES PREMIERE ENGAGEMENT
4 WEEKS ONLY, THROUGH SEPTEMBER 6

LEGALLY BLONDE THE MUSICAL, the smash hit Broadway production based on the hit MGM film, will celebrate its official Opening Night in Los Angeles on Friday, August 14 at the Pantages Theatre, running four weeks only through September 6.  There will be two lower priced preview performances on August 12 and 13 at 8pm. 
Tickets for LEGALLY BLONDE THE MUSICAL may be purchased online at www.BroadwayLA.org or by phone at 1-800-982-ARTS (2787).  Tickets may also be purchased in person at The Pantages Box Office (opens daily at 10am) and all Ticketmaster ticket outlets.
Sorority star Elle Woods doesn't take "no" for an answer.  So when her boyfriend dumps her for someone more "serious," Elle puts down the credit card, hits the books, and sets out to go where no Delta Nu has gone before: Harvard Law. Along the way, Elle proves that being true to yourself never goes out of style.
LEGALLY BLONDE THE MUSICAL earned seven 2007 Tony Award nominations and ten 2007 Drama Desk Award Nominations.
The Broadway production engaged in an unprecedented partnership in October 2007, when MTV aired a television broadcast of LEGALLY BLONDE THE MUSICAL in its entirety and reached over 12.5 million viewers, ranking number one in its time slot among theater lovers aged 12 through 34 across the country.  The special included a behind-the-scenes look at the musical and a "pink carpet extravaganza" hosted by the cast of The Hills live from the Palace Theatre in New York City. 
Following the success of the televised broadcast, MTV and LEGALLY BLONDE once again joined forces, this time to search for a talented young woman to take over for Tony-nominated star Laura Bell Bundy.  The result was the reality TV competition series, Legally Blonde: The Search for Elle Woods.
Starring as Elle Woods in this production is original Broadway company member, Becky Gulsvig.  Joining Ms. Gulsvig in this production are two runners-up from the MTV reality show.  Second runner-up Rhiannon Hansen plays Elle's best friend Margot and third runner-up Lauren Zakrin is an ensemble member and an understudy for the role of Elle.
Also featured in this production of LEGALLY BLONDE THE MUSICAL are DB Bonds as Emmett, Natalie Joy Johnson as Paulette, Jeff McLean as Warner, Megan Lewis as Vivienne, Coleen Sexton as Brooke, Ken Land as Professor Callahan, Cortney Wolfson as Serena, Crystal Joy as Pilar and Gretchen Burghart as Enid.
Rounding out the company of LEGALLY BLONDE THE MUSICAL are Sara Andreas, Ward Billeisen, Joshua James Campbell, Nick Dalton, Ven Daniel,  Alex Ellis, Jay Garcia, Paul Jackel,  Sarah Marie Jenkins,  Leslie McDonel, Brian Patrick Murphy, Mamie Parris, Stacey Sargeant, Tally Sessions, Josh Walden and Adam Zelasko.
LEGALLY BLONDE THE MUSICAL is directed and choreographed by Tony Award-winner Jerry Mitchell.  Music and lyrics are by Laurence O'Keefe and Nell Benjamin, with a book by Heather Hach.  The production features scenic design by David Rockwell, costume design by Gregg Barnes, lighting design by Kenneth Posner and Paul Miller, orchestrations by Christopher Jahnke and sound design by ACME Sound Partners.
Presented locally by Broadway/L.A. as the sixth show of its 2009 Pantages Season, the national tour of LEGALLY BLONDE THE MUSICAL is produced by Hal Luftig, Fox Theatricals and Dori Berinstein, in association with MGM Onstage, Darcie Denkert and Dean Stolber.
The performance schedule for LEGALLY BLONDE THE MUSICAL is Tuesday through Friday at 8pm, Saturday at 2pm & 8pm, and Sunday at 1pm & 6:30pm. 
Tickets range in price from $25 - $95, although prices are subject to change without notice.  VIP packages are also available.  The Pantages Theatre is located in Hollywood at 6233 Hollywood Boulevard at Vine Street. 
For more information, please visit the Pantages Theatre's official website: www.BroadwayLA.org.
---
Sunset Strip Music Festival
The second annual Sunset Strip Music Festival will take place Sept 10-12
The second annual Sunset Strip Music Festival (SSMF) is confirmed for Sept. 10-12, 2009. In addition to The Strip's six signature music venues (Cat Club, House of Blues, Key Club, The Roxy Theatre, Viper Room and Whisky A Go-Go) hosting diverse music lineups, SSMF 2009 will also include an outdoor street festival component with the closure of Sunset Blvd between Doheny Dr. & San Vicente Blvd on Saturday, Sept. 12, from 2 – 9 p.m. Artists performing at this first-ever Sunset Strip street closure include: Chris Cornell, Pepper, Kottonmouth Kings, LMFAO, Shiny Toy Guns and The Donnas. To kick off the three-day festival, rock legend Ozzy Osbourne will be honored at a tribute event Thursday, Sept. 10 because of his impact on the legacy of The Sunset Strip.

Event reminder: The 22nd Annual West Hollywood Halloween Costume Carnaval will be held on Saturday, October 31. Attracting more than 500,000 people each year, this is the world's largest Halloween street festival.

---
              JACKSON BROWN AT THE SANTA BARBARA BOWL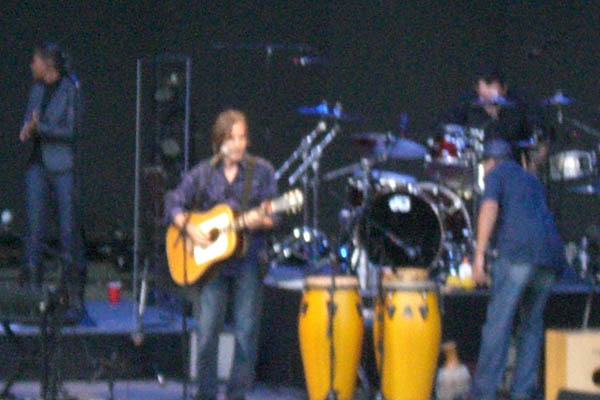 The handsome heartthrob of most of the women in the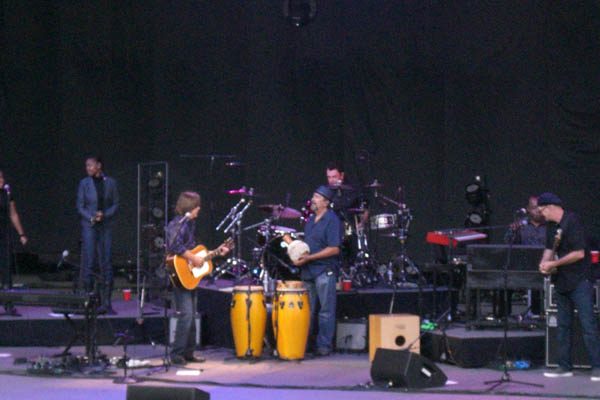 audience gave a warm and wonderful concert at the Santa Barbara Bowl this month. He shared how happy he was to be back in SB and made everyone laugh with his stories of days gone by when he was rehearsing for a concert one afternoon many years ago and looked up to see a couple making mad love in the top row of the bowl.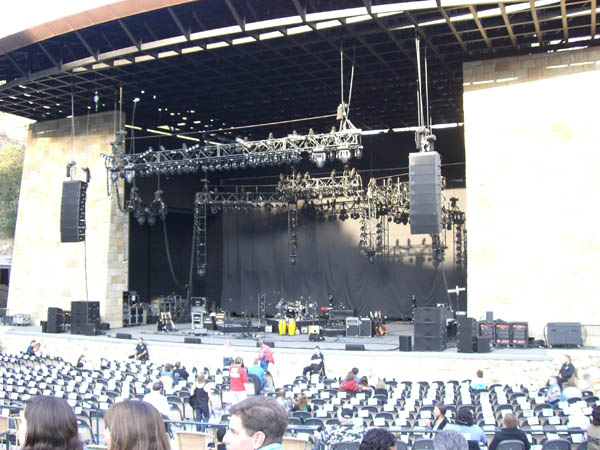 This venue is a perfect place for a summer or fall concert.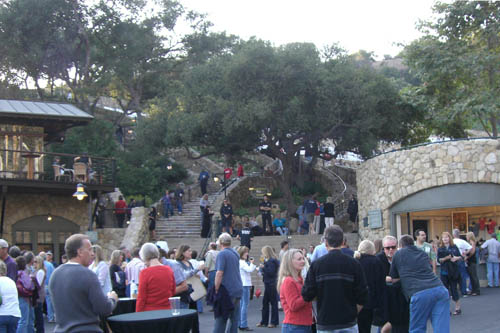 Everyone seems to have a good seat. The staff are outstanding and helpful. The seats are actually comfortable, and the refreshments are not half bad. The Santa Barbara Bowl is a non-profit organization that is supported by philanthropic groups including the Deier and Wendy McCaw Foundations.
Diana Krawl Concert followed Brown on September 23 to a full house. It pays to get tickets early at these concerts as they sell out quickly. For information visit: www.sbbowl.com.
---
HANK WILLIAMS JR. JOINS CARRIE UNDERWOOD, JAKE OWEN, AND JOHN RICH TO SUPPORT THE TROOPS
Nashville

, TN – Hank Williams Jr. has been added to the lineup for Budweiser's

Salute to the Troops

!

concertat the Division Parade Fieldtaking place in Ft. Campbell, KY on Friday, August 14th as part of the 2009 Week Of The Eagles. The event-filled biannual celebration this year runs from August 14-20 and pays tribute to the Screaming Eagles of the 101st Airborne Division who will be returning from their service in the Middle East.
Williams joins already announced artists Carrie Underwood, Jake Owen, and John Rich

as part of two nights of multi-artist concerts taking place during the Week of the Eagles, presented by Fort Campbell's Family and Morale, Welfare and Recreation (MWR) in partnership with Cumulus Broadcasting.
For a complete schedule of events, visit
www.fortcampbellmwr.com

, and click on the Week of the Eagles button on the homepage. While honoring veterans, troops and their families, the Week of the Eagles is also free and open to the public. In observance of post protocol, all visitors will be required to present valid photo ID and will need to show current registration and proof of insurance for any vehicle admitted.
---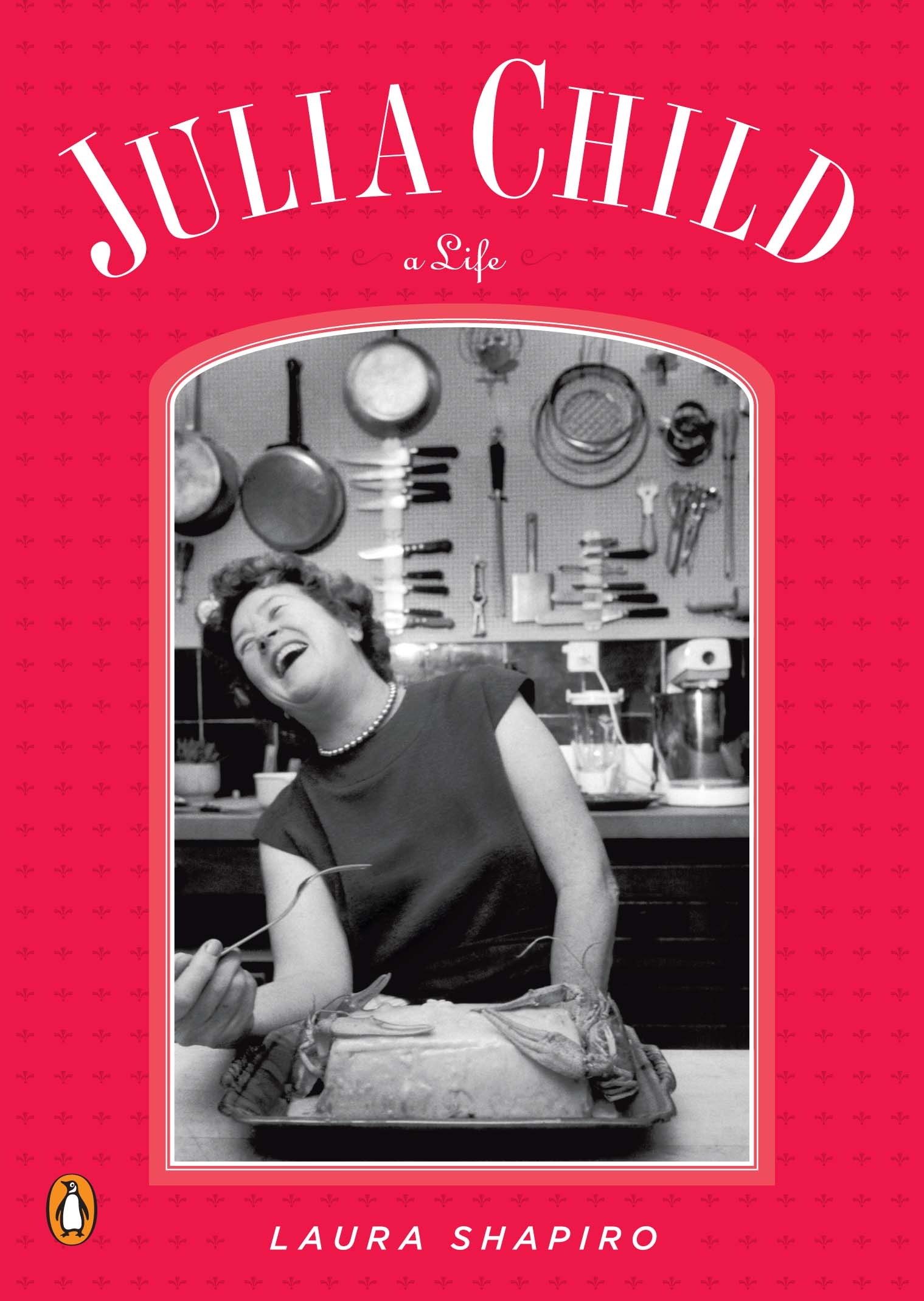 JULIE & JULIA FILM UPS BOOK SALES
The record setting film rendition of Julia Child and a young would be writer in New York has not only topped the film charts, but has brought on a rush for orders of Julia Child's book at the book stores.
I left the theatre wanting to go home, dig out my old Julia cookbook and make one of her famous recipes once again, and apparently I'm not the only one. I heard people are throwing Julia parties, where each guest creates one of the famous JC recipes to bring for dinner.
This film is a don't miss. I was one of those young housewives who gained compliments and applause replicating her recipes, and I had the opportunity to photograph Julia with Four Seasons Executive Chef Connie Andersen shortly before she passed away. This film made me weep, made me laugh, and mostly made me want to cook! Bravo dear Julia for a great life and for sharing it with us all.
The film stars Meryl Streep as Julia Child, Amy Adams as Julie Power, Stanley Tucci as Paul Child, Jane Lynch as Dorothy Mc Williams, and Dave Annable as Jake. Streep and Tucci will probably get awards for this one, and Adams may as well. For my movie money this is the best I've seen this year!
---
                    THE DOURO FILM HARVEST
The event is organized by the Regional Entity of Douro Tourism and has the support of Porto and Wine Douro Institute (IVDP) and North Regional Commission of Coordination and Development (CCDRN). It will take place in Vila Real Municipal Theatre, Ribeiro Conceição Theatre, Lamego Theatre and Santa Marta de Penaguião Municipal Auditorium.

Milos Forman, two-time Academy Award winner as Best Director for One Flew Over the Cuckoo's Nest and Amadeus, is one of the few directors that reached international success without genre or nationality stereotypes and will be honored with an award and screening of his top five critcally acclaimed films. Andie MacDowell, an respected actress known for her beauty as well as talent, made an initial impact with the film Sex, Lies and Videotape by director Steven Soderbergh which won the Palm d'Or in Cannes (1989), and garnered Andie the Los Angeles Film Critics Award for Best Actress as well as a Golden Globe nomination.  She is also known for roles in popular movies such as Four Weddings and a Funeral, Bad Girls, Michael, The Player and Short Cuts, among many others.

In other notable attendees, accomplished composer Kyle Eastwood, son of actor and director Clint Eastwood, and composer of film soundtracks such as Million Dollar Baby or Gran Torino, will perform with his orchestral band for the first time in Portugal on September 12th.

The five-star Aquapura Douro Valley is a proud official sponsor of the event and will host a press conference on the 10th for Andie MacDowell as well as a glamorous Gala Dinner on the 12th. The hotel's location, stunning setting and luxury appeal is a perfect match for this first time film festival honoring the art of film. (www.aquapurahotels.com)

Tawny and Vintage inspire film selection
On September 13, the Tawny Tribute program will pay homage to Forman with a retrospective followed by a screening of Amadeus, both set to live orchestral music. There is also a section devoted to the filmmaker called Tawny Selection, showcasing five of Forman's most important films: Amadeus (1984), Man on the Moon (1999), Goya's Ghosts (2006), The Fireman's Ball (1967), One Flew over the Cuckoo's Nest (1975).

Douro Valley's unique scenery, classified as a UNESCO's World Heritage region, plays host to this festival that will exhibit the best of international independent films made in 2008/2009. In this Vintage Selection, it is the public who chooses the winner, which will receive the CASTADOURO BEST FILM award. The following films will be in competition: Darbareye Elly / About Elly (2009), Iran, directed by Asghar Farhadi; Ne Dumay Pro Belykh Obezyan / Don´t Think About The White Monkeys (2009), Russia, directed by Yuri Mamin; Parque Via (2009), Spain, directed by Enrique Rivero; Volchok (2009), Russia, from Vasili Sigarev; 33 Sceny Z Zycia (2009), Deutsche and Poland, from Malgorzata Szumowska; Alicia En El Pais (2009), Chile, from Esteban Larraín, Dawn Of The World (2009), Iraq, directed by Abbas Fahdel and March (2008), Austria, directed by Händl Klaus.

More information in www.dourofilmharvest.com
---
---