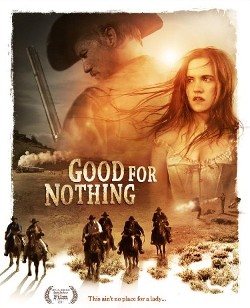 GOOD FOR NOTHING
A Film Gift from New Zealand
By Bonnie Carroll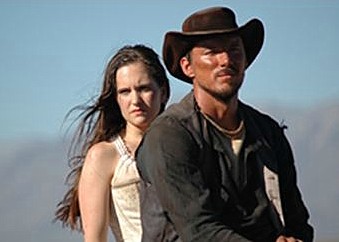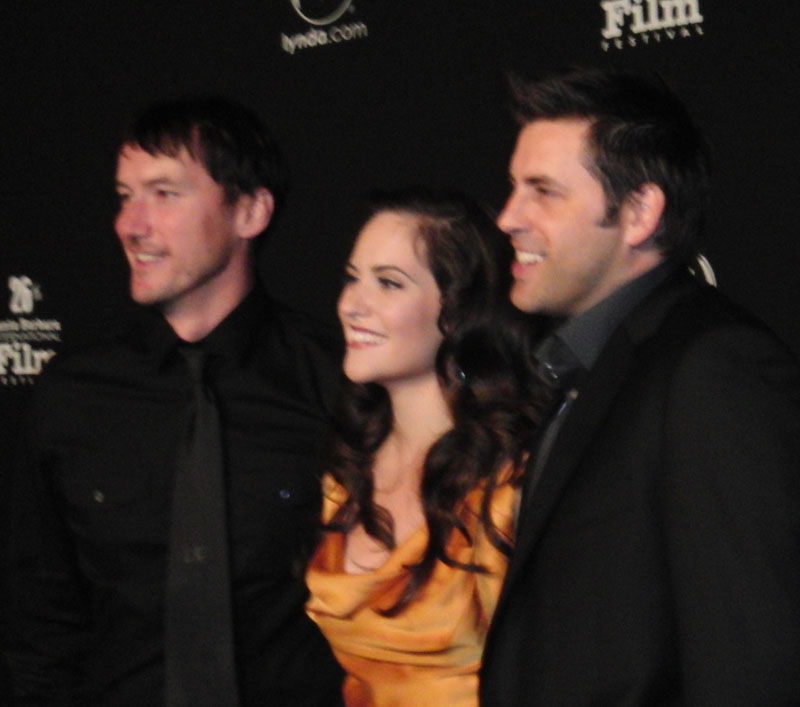 The enthusiasm, hard work and talent of the young group of 'Kiwi's' who arrived in Santa Barbara to premiere their film "Good For Nothing" cannot be measured by American standards. If you have spent any time with Australians or New Zealanders you know what I mean; they are a special breed who live by a "never give up" motto.
The writer-director Mike Wallis and his fiancé leading lady/co-producer Inge Rademeyer, along with their very handsome leading man Cohen Holloway certainly did bring a surprise gift to the Annual Santa Barbara Film Festival with this homage to spaghetti Westerns. It is basically a two-character film photographed with the beauty of New Zealand landscape as a backdrop. This story of an English lady traveling to be with her uncle following the death of her father takes some violent turns when she is kidnapped by an outlaw.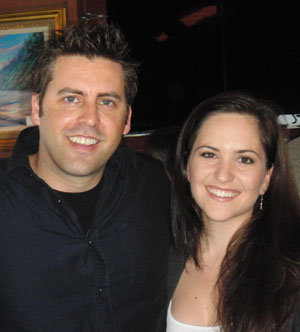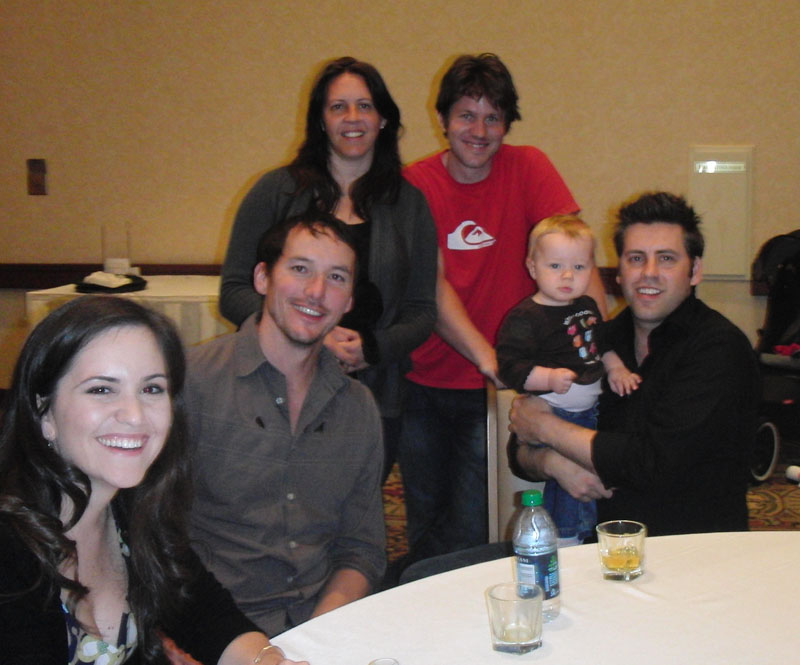 I had some delightful interactions with this fantastic trio during the festival, and hope their wonderful film will be acquired by U.S. distributors and can be seen on the big screen. It is so original, and so well done. The photography alone is outstanding, and the incredible original score composed by John Psathis and performed by the New Zealand Symphony Orchestra was simply wonderful. Sadly, I always find myself a few scenes ahead of a film writer as I'm watching; whether this is good or bad … it automatically happens to me. Wallis's scenes kept me jumping through hoops, his story line could not be predicted, and I loved that I was constantly surprised.
Wallis and Rademeyer have been engaged for a few years, and following the premiere of their film they did a question and answer session where they shared stories of how they hunted on the New Zealand equivalent of 'Craig's list" to find props, and also went digging through swap meets to find things they needed as well. Much of the film was shot in an area where there was a standing western looking town that worked perfectly for their movie.
It was inspiring to talk with the group, and the film was so well received in Santa Barbara. The SBIFF staff and media, including renowned critic and interviewer Leonard Maltin, were all thrilled with their creation and wish them great success with the film.  Visit: www.goodfornothingmovie.com BC
---
MICHAEL DOUGLAS TUNES UP FOR HIS NEXT ROLE AS LIBERACE

A cancer-free Michael Douglas tells "Extra" he is ready for his next role as pianist and "King of Bling" entertainer, Liberace.
"It's just nice to be play a nice guy after playing all the villains," Douglas said about the role. "Part of Liberace's charm -- yes, his piano playing was wonderful -- but people kind of inherently just picked up on his joy and graciousness, on how much fun he was having!"
Matt Damon is also on board to play his young lover. Douglas joked about how he and Damon will prepare for their kissing scenes. "Every once in a while we send little emails back to each other [and ask], 'What flavor ChapStick do you wear?'"
Douglas did say he thought Damon was brave to play this role. "He's got a great attitude about it and very brave on his part. I'm not sure in the prime of my career, I would necessarily be jumping and diving into this role. It's a bold choice, but he makes bold choices. One of the things I admire about him is how he mixes up his commercial 'Bourne' films, for instance, with ones that he feels are from the heart. He's probably done that better than anyone."
Winning his battle against throat cancer has taught the 66-year-old to "slow down and savor the moments." The film had been postponed while Douglas underwent treatment.
Liberace, at one time the highest-paid entertainer in the world, died in 1987 at age 67.