Kathy Lee Goes to Lake Como, but no George!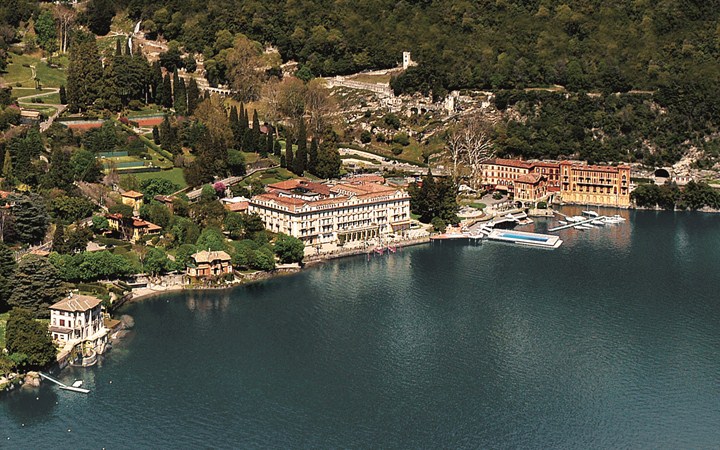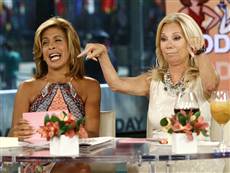 Kathy Lee Gifford, co-host of the Kathy & Hoda NBC Today Show, came back from Como Italy gushing about the beautiful view from Villa d'Este and was disappointed she just missed George Clooney at The Grill in the renowned 16th century hotel and resort. No one can argue with her about the amazing beauty and peaceful ambiance of historic resorts on a lake where ugly George has his own villa. Gratzie Mille Kathy Lee for reminding many of us how much we love and miss Villa d'Este and bella Lake Como! For a look at clips from Kathy Lee's trip visit:www.today.com/klgandhoda.
_________________________________________________________________
SANTA BARBARA INTERNATIONAL FILM FESTIVAL
SILVER SCREEN CELEBRATION
A CLASSIC SILENT FILM SCREENING & MASQUERADE
SUNDAY, AUGUST 25, 2013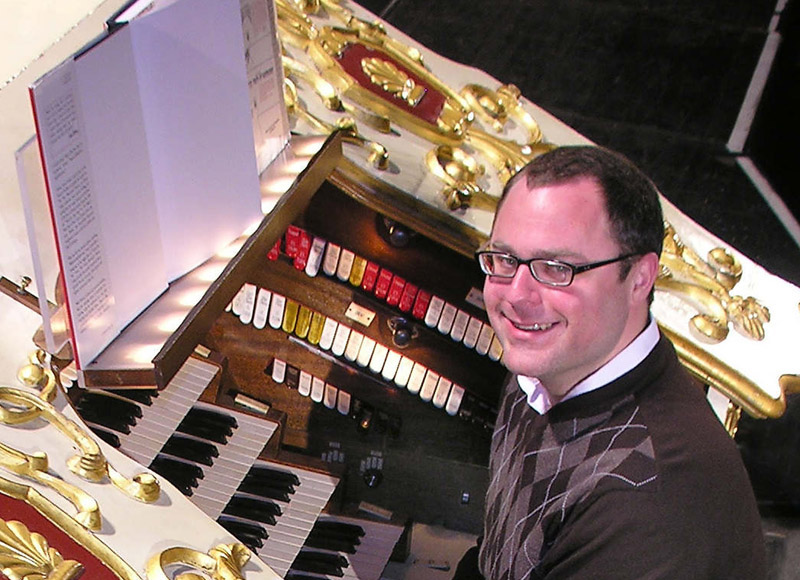 Just when you think the summer will be ending, the Santa Barbara International Film Festival will be hosting the Silver Screen Celebration on Sunday August 25, 2013.  The fundraiser will start off with a classic silent film screening of Douglas Fairbank's swashbuckling adventure "The Mark of Zorro" at the Historic Arlington Theatre. The screening is in collaboration with the Santa Barbara Theatre Organ Society and features a live accompaniment by Adam Aceto on the theatre's Wonder Morton pipe organ, which is one of only five in existence. Tickets for the family friendly screening are $5 and all attendees are encouraged to come in costume.
                                                                                                    
Following the screening will be a 21 and over masquerade at the Santa Barbara Historical Museum. Attendees will be treated to live entertainment, food provided by some of Santa Barbara's finest restaurants and caterers, wine, beer, and cocktails. As the sun sets, the DJ will take the stage and guests can dance the night away. Tickets for the film and masquerade are $85 and include all food, wine, beer and cocktails.
 
Proceeds from the event benefits Santa Barbara International Film Festival's free children's education and community outreach programs that serve over 16,000 residents each year.  Programs include Mike's Field Trip to the Movies, AppleBox Family Films, 10-10-10 Student Screenwriting & Filmmaking Competitions, 3rd Weekend, and SBIFF College Internships.
 
Sunday, August 25, 2013
(Costumes encouraged to both the film and the masquerade)
 
4:00pm                   Silent Film Screening of "The Mark of Zorro"
                               Arlington Theatre – 1317 State Street
 
5:30pm – 10:00pm Masquerade (Must be 21 years of age to attend)
                              Santa Barbara Historical Museum - 136 E De La Guerra St
 
Tickets are now available for purchase, $5 for the Silent Film and $85 for the Silent Film and Masquerade. To purchase tickets, visit www.sbfilmfestival.org or by call 805-963-0023.                                                                                                
_________________________________________________________________

EMMY AWARDS 2013 PRIMETIME NOMINATIONS
DRAMA SERIES
"Breaking Bad" (AMC)
"Downton Abbey" (PBS)
"Game of Thrones" (HBO)
"Homeland" (Showtime)
"House of Cards" (Netflix)
"Mad Men" (AMC)
ACTOR IN A DRAMA
Hugh Bonneville (Downton Abbey")
Bryan Cranston ("Breaking Bad")
Jeff Daniels ("The Newsroom")
Jon Hamm ("Mad Men")
Damian Lewis ("Homeland")
Kevin Spacey ("House of Cards")
ACTRESS IN A DRAMA
Claire Danes ("Homeland")
Vera Farmiga ("Bates Motel")
Michelle Dockery ("Downton Abbey")
Robin Wright ("House of Cards")
Elisabeth Moss ("Mad Men")
Connie Britton ("Nashville")
Kerry Washington ("Scandal")
WRITING FOR A DRAMA
George Mastras ("Breaking Bad")
Thomas Schnauz ("Breaking Bad")
Julian Fellowes ("Downton Abbey")
David Benioff and D.B. Weiss ("Game of Thrones")
Henry Bromell ("Homeland")
DIRECTING FOR A DRAMA 
Tim Van Patten ("Boardwalk Empire")
Michelle MacLaren ("Breaking Bad")
Jeremy Webb ("Downton Abbey")
Lesli Linka Glatter ("Homeland")
David Fincher ("House of Cards") 
SUPPORTING ACTOR IN A DRAMA
Bobby Cannavale ("Boardwalk Empire")
Jonathan Banks ("Breaking Bad")
Aaron Paul ("Breaking Bad")
Jim Carter ("Downton Abbey")
Peter Dinklage ("Game of Thrones") 
Many Patinkin ("Homeland")
SUPPORTING ACTRESS IN A DRAMA
Anna Gunn ("Breaking Bad")
Maggie Smith ("Downton Abbey")
Emilia Clarke ("Game of Thrones")
Christine Baranski ("The Good Wife")
Morena Baccarin ("Homeland") 
Christina Hendricks ("Mad Men")
COMEDY SERIES
"The Big Bang Theory" (CBS)
"Girls" (HBO)
"Louie" (FX)
"Modern Family" (ABC)
"30 Rock" (NBC)
"Veep" (HBO)
ACTOR IN A COMEDY
Alec Baldwin ("30 Rock")
Jason Bateman ("Arrested Development")
Jim Parsons ("The Big Bang Theory")
Matt LeBlanc ("Episodes")
Louie C.K ("Louie")
Don Cheadle ("House of Lies")
ACTRESS IN A COMEDY
Tina Fey ("30 Rock")
Laura Dern ("Enlightened")
Lena Dunham ("Girls")
Edie Falco ("Nurse Jackie")
Amy Poehler ("Parks and Recreation")
Julia Louis-Dreyfus ("Veep")
WRITING FOR A COMEDY
David Crane and Jeffrey Klarik ("Episodes")
Louis C.K. and Pamela Adlon ("Louie") 
Greg Daniels ("The Office") 
Jack Burditt and Robert Carlock ("30 Rock")
Tina Fey and Tracey Wigfield  ("30 Rock") 
DIRECTING FOR A COMEDY
Lena Dunham ("Girls")
Paris Barclay ("Glee") 
Louis C.K. ("Louie") 
Gail Mancuso ("Modern Family")
Beth McCarthy-Miller  ("30 Rock")  
SUPPORTING ACTOR IN A COMEDY
Adam Driver ("Girls")
Jesse Tyler Ferguson ("Modern Family")
Ed O'Neill  ("Modern Family")
Ty Burrell ("Modern Family")
Bill Hader ("SNL")
Tony Hale ("Veep")
                 _______________________________________________________________         PATINA CELEBRATES 18 YEARS OF SERVICE AT THE CREATIVE ARTS BALL AND PRIMETIME EMMY® AWARDS GOVERNORS BALL 
 "Enchanted Forest" Inspired Manu by Patina Catering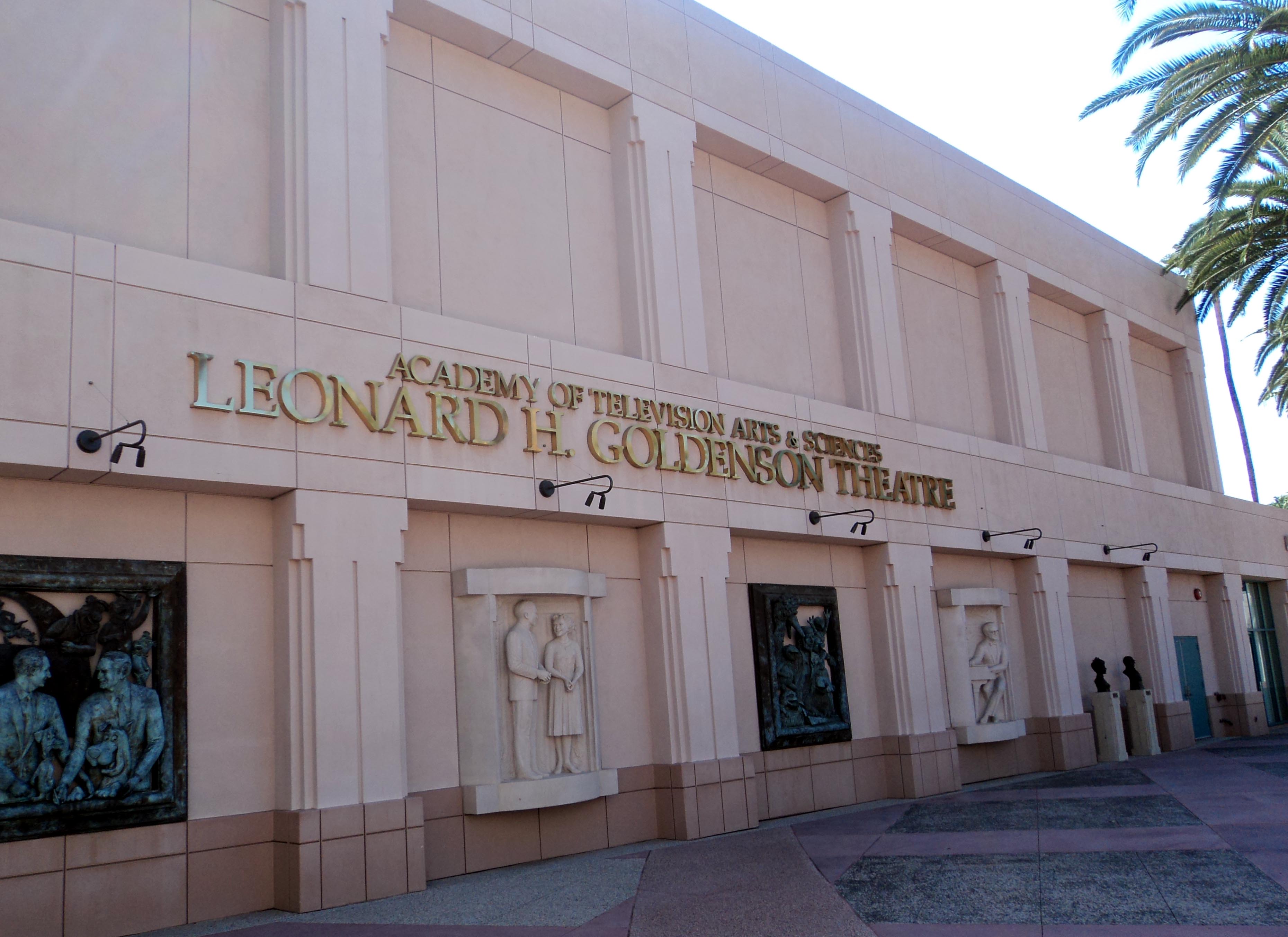 Patina Catering proudly announces that it will return as the official caterer for the prestigious Creative Arts Ball and 65th Primetime Emmy® Awards Governors Ball. This marks the 18th year for Patina Catering as the premiere culinary team for the largest formal sit down dinner in North America, and also commemorates the 16th year Patina has worked alongside renowned event producer Sequoia Productions to execute the grandest night in television.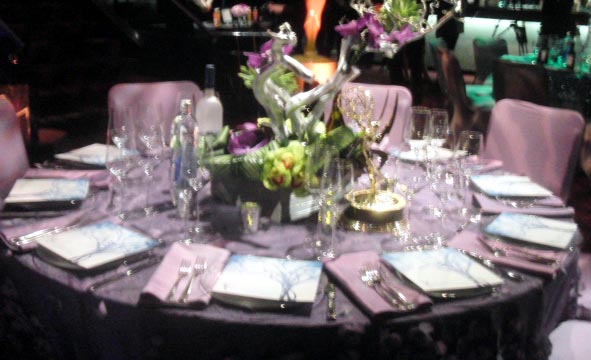 Beginning on Sunday, September 15, 2013 with the Creative Arts Ball followed by the 65th Prime time Emmy Awards Governors Ball on Sunday, September 22, 2013, a total of 7,000 Hollywood elite are set to dine and celebrate in the transformed West Hall of the Los Angeles Convention Center immediately after the awards telecast. Drawing from this year's theme, "Enchanted Forest," Joachim Splichal, Chef and Founder of Patina Restaurant Group, has designed a three-course menu for the two Emmy celebrations to create a complete sensory experience alongside décor by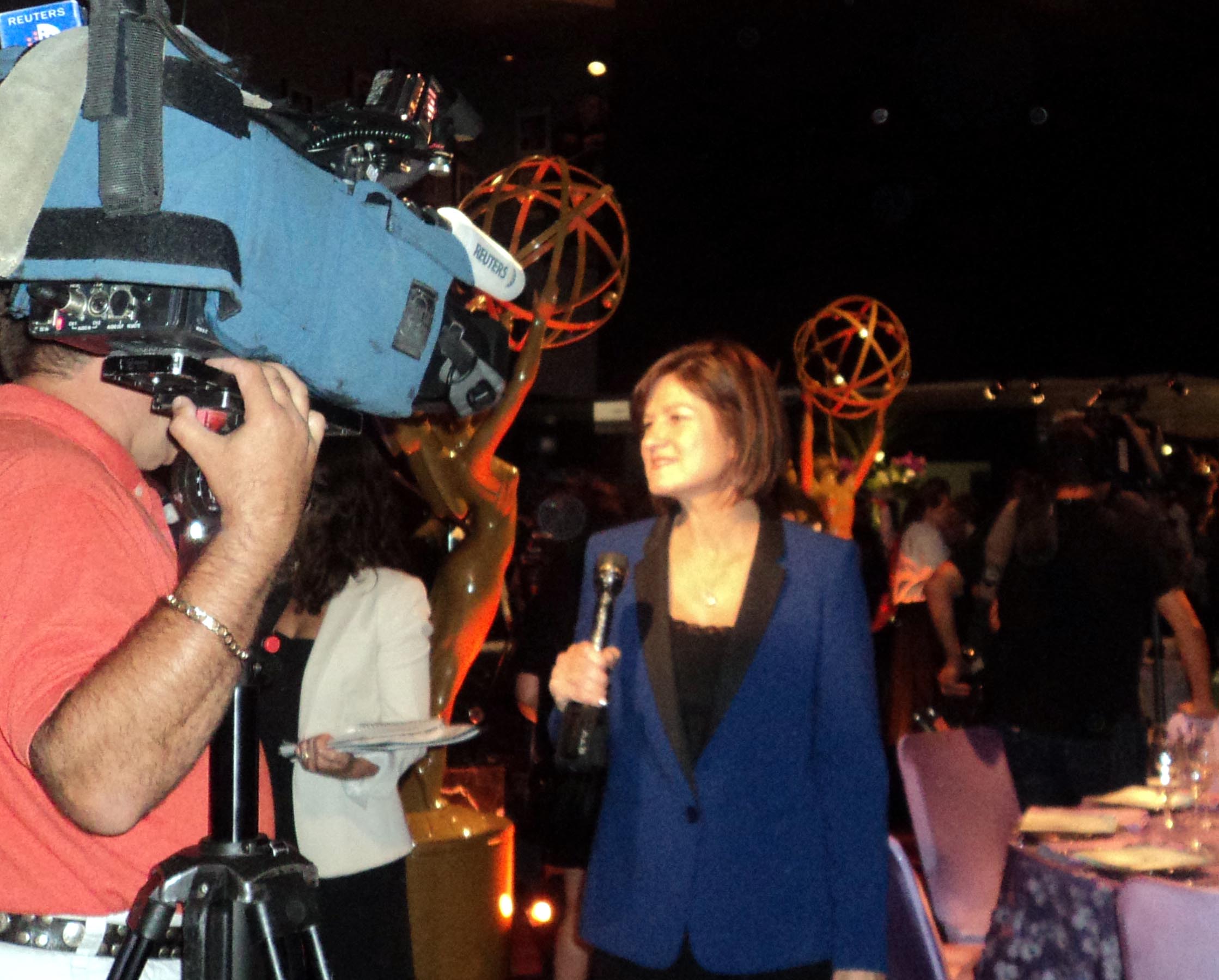 Sequoia Production's Owner and President Cheryl Cecchetto. By providing culinary offerings for the Primetime Emmys Governors Ball since 1989, as acknowledged by the esteemed BizBash Award for "Best Overall Catering at an Event" for the last four consecutive years, Patina Catering has the execution of the impressive night mastered. "We serve the attendees as though they are guests in one of our restaurants," says Splichal of the Creative Arts Ball and Governors Ball. "Working directly with local purveyors and suppliers to source only the best and most seasonal ingredients we are able to create dish after dish that appeals to the palate, as well as to the creative eye. I look forward to joining forces with Cheryl for the 16th year to create another magical evening that attendees will remember for years to come."
 Under giant trees casting an expansive canopy of foliage extending over 20,000 square feet, over 700 waiters will present guests with dishes that enhance the ethereal and exquisite fairytale-like setting. The official menu includes: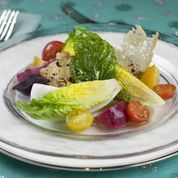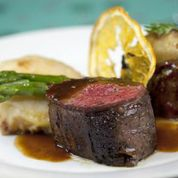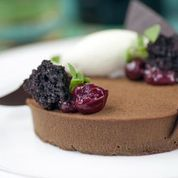 First Course of Little Gem Lettuce Basil-scented Mozzarella, Marinated Sun-ripened Tomatoes, Heirloom Baby Beets, Cider Maple and Sunflower Seeds, Basil Chips, Virgin Olive Oil with 2011 Beaulieu Vineyard® Carneros Chardonnay Main Course of Beef Filet Mignon and Red Wine-Braised Short Rib Cippollini Onion, Potato-Pear Gratin, Asparagus With 2009 Beaulieu Vineyard® Georges de Latour Private Reserve Cabernet Sauvignon Dessert Caramelia Namelaka Devil's Food Cake, Roasted Cherries, Mascarpone Cream with 2010 Beaulieu Vineyard® Maestro Collection Napa Valley Port and Muscat de Beaulieu. See September issue of Life Bites News "Culinary Coup" for Emmy recipes created by Patina.
The development of the Emmy menu has been a year-long labor of love that began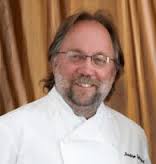 as soon as last year's festivities ended. More than 50 recipes were crafted and eventually pared down through a series of tastings with the Television Academy's Governors Ball Committee to culminate in the final agreed upon three-course menu. Capturing the whimsical theme of this year's event, the dining experience is enhanced by the ambience created through Cecchetto and Splichal's creative partnership. "Joachim [Splichal] and I both insist on a unique, personal and transformative guest experience, presented on a grand scale to befit Hollywood's elite," says Cecchetto. "This shared outlook is the foundation of our successful 16-year relationship. It's a great comfort to me that Joachim and his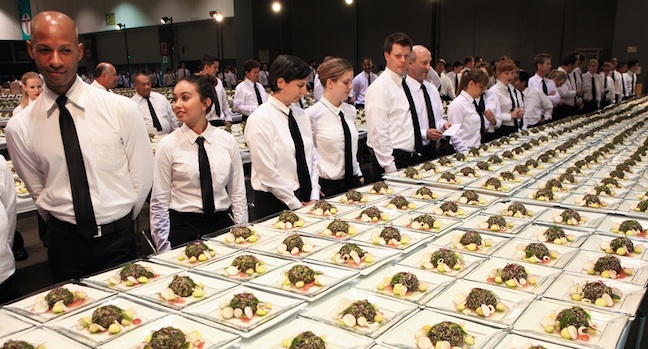 dedicated team of professionals present a consistently superb custom menu, via impeccable service, to the most discerning and seasoned of high-profile guests." The Patina Restaurant Group, are set to once again bring over 200 chefs and 18 executive chefs from across the nation to work on-site in the multiple large event kitchens. The annual Patina "family" affair not only requires dedication of every individual in the team atmosphere but also provides an opportunity to interact with company representatives from both coasts and glean inspiration to bring to each chef's respective establishments. This backbone of collaboration drives all involved to continually surpass expectations year after year when executing all dishes a la minute for a dining experience worthy of the attendees' accomplishments. 
Grey Goose Vodka brand ambassadors, Justin Winters and Randy Evans created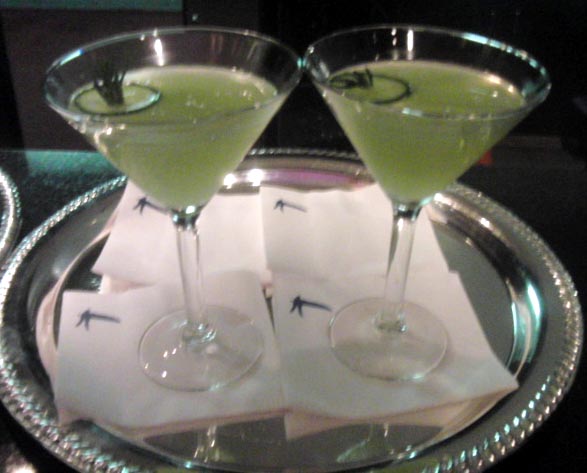 The Grey Goose Emmy Cocktail containing 11/2 parts Grey Goose Le Citron, 1 part St. Germain Liquor, 1 1/2 parts cucumber juice, 1/2 part fresh lime juice that is garnished with a cucumber wheel, rosemary sprig and edible silver flakes. See "Sips" in September Life Bites News for recipe.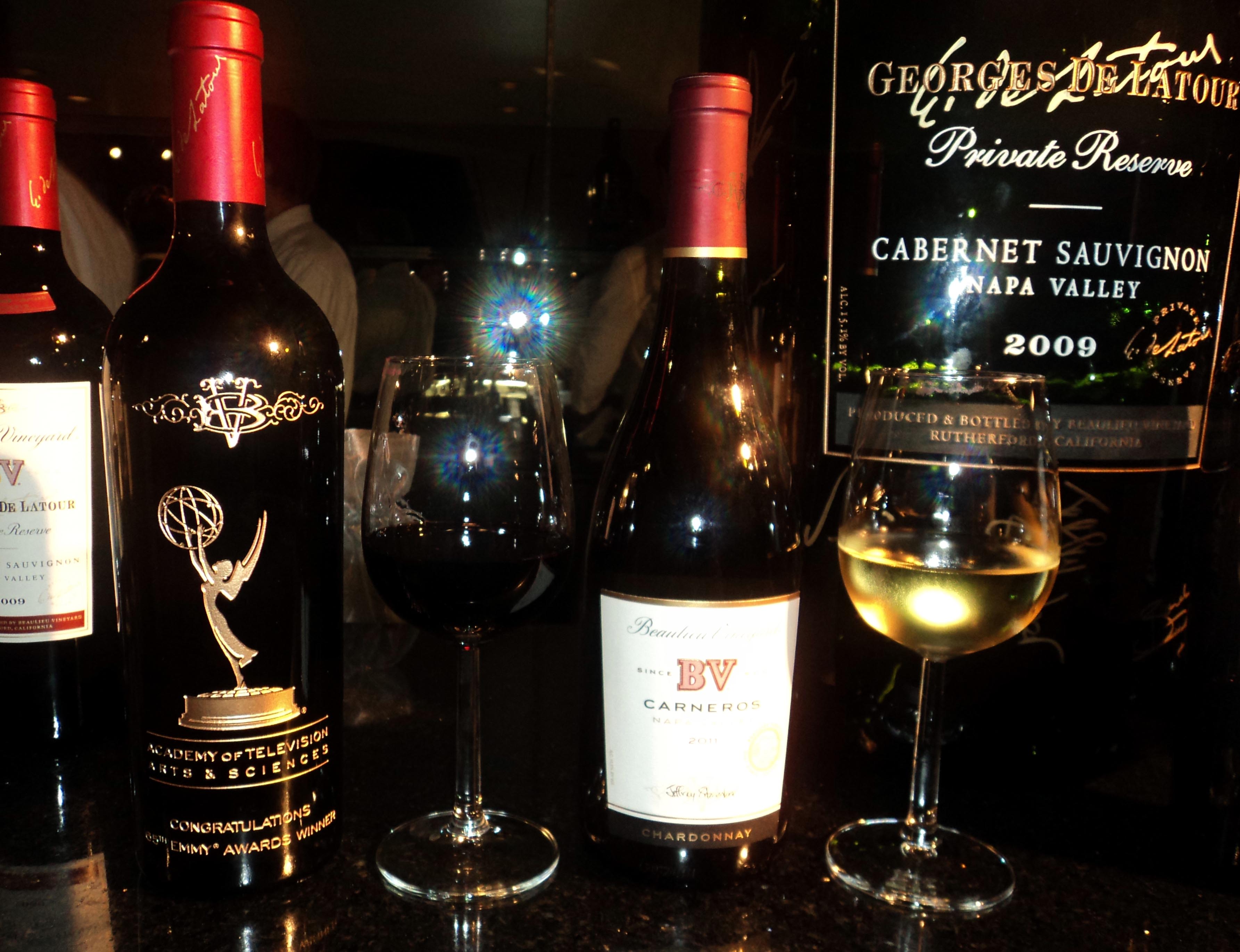 The 2013 wine sponsor for these  spectacular industry events is Beaulieu Vineyard, Napa Valley, California. Jeffrey Stambor, Director of Winemaking is the representative for the winery, which was established in 1900 and is renowned for its excellence in premium wine making.  For additional information visit: www.emmys.com.   by Bonnie Carroll LBN __________________________________________________________________
              2013 TASTE TV ARTISAN FRAGRANCE SALON AWARDS
                  Judges Include Local Editors, Journalists and TV Hosts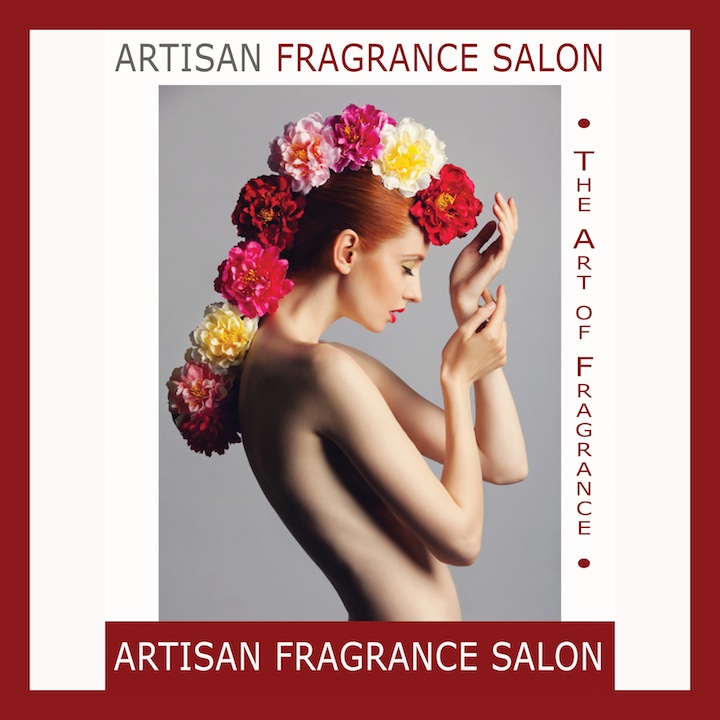 The 2nd Annual luxury fragrance competitions, held in San Francisco, Seattle and Los Angeles are under way and will decide the "Top Artisan Fragrances of the Year," and the judging will be done by a panel of judges to include respected local editors, publishers, journalists, and TV hosts representing a bevy of media outlets, as well as fragrance industry professionals.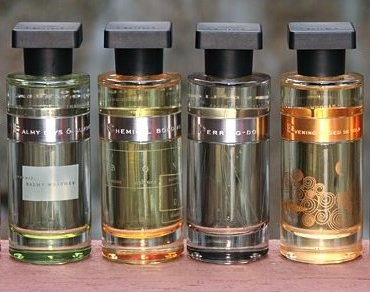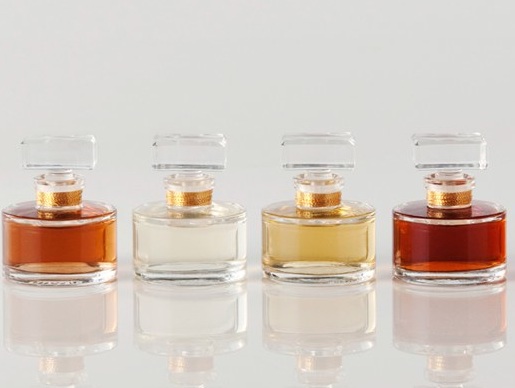 Fragrances submitted will be judged by a national panel of 15 fragrance and taste experts including Felicia M. Hazzard, Founder & Editor in Chief Fragrance Belles-Lettres Magazine; Tama Blough Senior Editor FleureBon.com; Marlen Elliot Harrison Perfume Critic.com; Anya McCoy, Anyas Garden, NaturalPerfumers.com; Bonnie Carroll,  Bonnie Carroll's Life Bites News, www.lifebitesnews.com.; Amy Reiley, Author of Fork Me, Spoon Me & Romancing the Stove and Susan Irby, Host KABC, The Bikini Chef, www.thebikinichef.com; Megan Smith, Cake & Whiskey Magazine; Lucy Zhen, Daily Disguise; Joann Natalia Aquino, lifestyle journalist; Tina Witherspoon, glam.spoon; Aly M. Cleary, Pen 'N Stilettos Media, Mary Orlin, Orlin Media Featured Wine and Perfume Blogger on Huffington Post.

Entrants represent local, national and international perfumers, and categories being judged include Best Ingredient Combination, Best Aroma, Most Unique, Most Seductive Scent, Top Artisan Perfumer and Best Logo & Brand Designer. Los Angeles winners will be announced in August. The final competition winners will be presented their awards at the TasteTV Awards January 2013 in Hollywood. All winners become official fragrance partners of Taste Awards. Winners for each competition are announced in press releases, and updates on the TasteTV Awards ceremony can be found at www.tastetv.com.                        ________________________________________________________________________  
Cedric "The Entertainer" was pleased to announce the launch of The Inaugural Cedric "The Entertainer" Celebrity Golf Classic on Monday August 12th at the world class Spanish Hills Country  Club in Camarillo.

Cedric "The Entertainer" was pleased to announce the launch of The Inaugural Cedric "The Entertainer" Celebrity Golf Classic on Monday August 12th at the world class Spanish Hills Country  Club in Camarillo. One of the most highly acclaimed courses in California allowed for a friendly, intimate golf experience, raising funds for worthy causes. Sponsors were present around all holes, including: Xerox, Mattel, Brand Jordan, Nestle, and Ketel One. As a thank you to the various celebrities attending the event, GBK created their renowned thank you lounge. Guests received a variety of valuable items.

The beautiful Spanish style clubhouse hosted a cocktail reception and awards ceremony following the tournament. A true highlight of the evening was the silent and live auction, which raised $25.000 for the causes. Items included a Master's jacket, signed by the Masters winners, raising $6.000. A package to play in a foursome with NFL Players Eric Dickerson and Marcus Allen at Sherwood Country Club was also auctioned off. The Kyles Family Foundation (KFF) , The Boys and Girls Club of Camarillo and The Brotherhood Crusade were each presented with a $10.000 check and US bank made a pledge of $5.000..

Guests and celebrities in attendance thoroughly enjoyed their time on the course, and at the clubhouse. Cedric "The Entertainer" allowed guests to be inspired to become great citizens of the world, affecting the lives of so many others. As Cedric would say: "Laughter is a great tool; let's put it to work."

The Kyles Family Foundation (KFF) is a non-profit 501 (c) 3 tax exempt organization, founded in 2009. The foundation was established for "the purpose of teaching life skills, such as healthy eating, physical education, and academics to urban youth throughout the nation -- To build confidence and self-esteem enabling them to navigate through life with a sense of purpose." Through mentoring programs, strategic alliances and community outings, KFF will introduce our underserved "at risk" youth to invaluable life lessons and experiences. Topics and workshops include personal hygiene, exercise classes, beauty treatments, and some pampering -- All relative to building confidence and self-esteem. Additionally, Etiquette Training Workshops centering on table settings, dining etiquette, and the value of nutritionally balanced meals are offered through KFF.

The Boys and Girls Club of Camarillo provides programs for young people between the ages of six and eighteen that will inspire them to realize their full potential as productive, responsible, caring citizens. Their vision is to aspire to serve the youth and community by developing strong future leaders, instilling integrity, honesty, respect and foresight, and providing a fun and safe environment for all who walk through their doors. The Boys & Girls Club of Camarillo serves over 3,000 youth in Ventura County, offering a positive place for kids in those crucial after-school hours. The club is considered a second home and provides professional staff members that offer guidance and leadership as positive role models. For more information: www.bgccam.org www.bgccam.org

The Brotherhood Crusade is a 501(c)(3) not-for-profit institution founded in 1968 to provide necessary resources, program services and a voice of advocacy to traditionally underserved communities. Its mission is to remove and/or help individuals overcome the barriers that deter their pursuit of success and facilitate opportunities for a better quality of life, by promoting health and wellness, enhancing educational opportunities, cultivating economic growth and building community agencies and institutions. For more information: www.brotherhoodcrusade.org


GBK PR specializes in specializes in entertainment marketing integration. Formed in 2000 by Gavin Keilly, the company's Founder and CEO, GBK consists of five divisions: GBK Celebrity Gifting, GBK Special Events, GBK Weddings, GBK Charitable Consulting and GBK Marketing/Public Relations. Widely known in the entertainment industry for bringing that little extra something to events, GBK offers its clients a full range of marketing and PR services. For more information please go to: gbkproductions.com

---