LOS ANGELES PREMIERE ENGAGEMENT 
                                  EXTENDED THROUGH THE HOLIDAYS
ADDED PERFORMANCES GO ON SALE
SUNDAY, OCTOBER 17 AT 10AM
WEST SIDE STORY
NATIONAL TOUR ADDS TWO ADDITIONAL WEEKS TO
PREVIOUSLY ANNOUNCED DATES IN LOS ANGELES
THIS HOLIDAY SEASON AT THE PANTAGES THEATRE 
FIVE WEEKS ONLY • NOV. 30 - JAN. 2

Broadway/L.A. and the Producers of the national tour of the current smash hit Broadway production of WEST SIDE STORY are proud to announce that, due to popular demand, the show has extended its Los Angeles engagement by two weeks.  Added performances December 21st through January 2nd, 2011 will go on sale to the public on Sunday October 17th at 10am.  WEST SIDE STORY will begin performances at the Pantages Theatre on November 30, 2010, and will now play a strictly-limited five-week holiday season engagement through January 2, 2011. 
Tony Award-winning librettist Arthur Laurents' Broadway direction will be recreated for the tour by David Saint, the Associate Director on Broadway.  The original Jerome Robbins choreography is reproduced by Tony Award-nominee Joey McKneely (The Boy From Oz, The Life). 
 
Tickets for WEST SIDE STORY may be purchased online at www.BroadwayLA.org or by phone at 1-800-982-ARTS(2787).  Tickets may also be purchased in person at the Pantages Box Office and all Ticketmaster ticket outlets.  The Pantages Theatre is located at 6233 Hollywood Boulevard, just east of Vine Street, and the box office opens daily at 10am.
  
The new Broadway cast recording of WEST SIDE STORY won the 2010 Grammy Award for Best Musical Show Album on January 31, 2010. The Bernstein and Sondheim score is considered to be one of Broadway's finest and features such classics of the American musical theatre as "Something's Coming," "Tonight," "America," "I Feel Pretty" and "Somewhere."
The new Broadway production began previews at the Palace Theatre on February 23, 2009, opened to critical acclaim on Thursday, March 19, 2009, breaking box office records and going on to recoup its $14 million investment after running only 30 weeks.
Based on Shakespeare's Romeo & Juliet, WEST SIDE STORY is set in 1950's New York City.  It follows the doomed love story of two star-crossed lovers from rival gangs - the Jets (a working-class white gang) and the Sharks (first-generation Puerto Ricans). Tony, a member of the Jets, falls in love with Maria, sister of Bernardo, the leader of the Sharks.
WEST SIDE STORY has often been credited with changing the course of American musical theatre.  Originally directed and choreographed by Jerome Robbins, WEST SIDE STORY opened at the Winter Garden Theatre on September 26, 1957 and garnered passionate reactions from critics and audiences alike. 
Applauding the creators' innovation in dance and musical style, TIME Magazine exclaimed "Robbins' energetic choreography and Bernstein's grand score accentuate the satiric, hard-edged lyrics of Sondheim and Laurents' capture of the angry voice of urban youth."  New York Times critic Brooks Atkinson described the show as "profoundly moving; an incandescent piece of work where theatre people, engrossed in an original project, are all in top form."  The original Broadway production won six 1958 Tony Awards including Best Musical and Best Choreography.  The show ran 732 performances, closing on June 27, 1959.
The motion picture version, directed by Jerome Robbins and Robert Wise, was released in 1961 and starred Natalie Wood and Richard Beymer as Maria and Tony, and featured Rita Moreno, recreating the role of Anita, which she had originated in the Broadway production.  The film was widely praised by critics, and it won a staggering 10 Academy Awards, including Best Picture, out of its eleven nominated categories, as well as a special award for Robbins.  The film's soundtrack grossed more than any other album before it.
The cast of the current tour of WEST SIDE STORY features Kyle Harris as Tony, Ali Ewoldt as Maria, Michelle Aravena as Anita, Joseph J. Simeone as Riff and German Santiago as Bernardo. Also featured are Mike Boland as Krupke, Ryan Christopher Chotto as A-rab, Stephen DeRosa as Glad Hand, Drew Foster as Action, Alexandra Frohlinger as Anybodys, Jay Garcia as Chino, Grant Gustin as Baby John, Nathan Keen as Big Deal, Christopher Patrick Mullen as Schrank, John O'Creagh as Doc, Kyle Robinson as Diesel, Cary Tedder as Snowboy.
Rounding out the cast of WEST SIDE STORY are Lauren Boyd, Alicia Charles, Beth Crandall, Dean Andre de Luna, Ted Ely, Lori Ann Ferreri, Ryan Ghysels, Tim Hausmann, Dea Julien, Daniel Kermidas, Kristen Paulicelli, Christie Portera, Erika Santillana, Kevin Santos, Michael Scirrotto, Jeffrey C. Sousa, Jessica Swesey, Kathryn Lin Terza and Kirstin Tucker.
WEST SIDE STORY is written by three theatrical luminaries: two-time Tony Award winner Arthur Laurents (book) and multiple Tony and Grammy Award winners Leonard Bernstein (music) and Stephen Sondheim (lyrics) in his Broadway debut.  WEST SIDE STORY features scenic designs by James Youmans (Gypsy), costumes by Tony Award nominee David C. Woolard (The Farnsworth Invention, The Who's Tommy), lighting by Tony Award winner Howell Binkley (Gypsy, Jersey Boys), sound design by Tony Award nominee Dan Moses Schreier (Gypsy, A Catered Affair) and hair by Mark Adam Rampmeyer (The Farnsworth Invention).
For more information on WEST SIDE STORY, please visit www.BroadwayWestSideStory.com.
The Pantages Theatre is located in Hollywood at 6233 Hollywood Boulevard at Vine Street.
The Pantages Theatre engagement of WEST SIDE STORY will feature two performance schedules.  From November 30 - December 19, performances will be Tuesday through Friday at 8pm, Saturday at 2pm & 8pm, and Sunday at 1pm & 6:30pm.  The performance schedule for holiday weeks, December 21-January 2, will be Tuesday & Wednesday at 8pm, Thursday at 2pm & 8pm, Friday at 2pm, Saturday at 8pm, and Sunday at 1pm & 6:30pm. 
Regular tickets for WEST SIDE STORY range in price from $25 - $90, with tickets for the November 30th preview ranging from $20-$85.  Prices are subject to change without notice. 
WEST SIDE STORY is produced by Kevin McCollum, James L. Nederlander, Jeffrey Seller with Terry Allen Kramer, Sander Jacobs, Roy Furman / Jill Furman Willis, Freddy DeMann, Robyn Goodman / Walt Grossman, Hal Luftig, Roy Miller, The Weinstein Company and Broadway Across America. 
WEST SIDE STORY is presented locally by Broadway/L.A. as the first show of its 2010-2011 Season.
For more information, please visit the Pantages Theatre's official website: www.BroadwayLA.org.
____________________________________________________________________________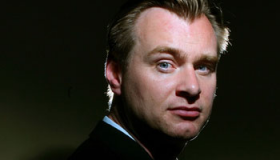 CHRISTOPHER NOLAN TO RECEIVE ESTEEMED MODERN MASTER AWARD
AT 26TH SANTA BARBARA INTERNATIONAL FILM FESTIVAL

Christopher Nolan, writer/director/producer of the acclaimed blockbuster Inception, will receive the Santa Barbara International Film Festival's highest honor, Modern Master Award, presented by lynda.com. Announced today by SBIFF Executive Director Roger Durling, the event – which will take place on Sunday, January 30, 2011 at the historic Arlington Theatre - will provide a rare and highly anticipated look at one of the most in demand filmmakers today.
The Modern Master Award is the highest honor presented by SBIFF.  Established in 1995, it was created to honor an individual who has enriched our culture through his/her multi-faceted accomplishments in the motion picture industry.  Nolan joins an illustrious group of past recipients including Michael Douglas, Jodie Foster, Sir Anthony Hopkins, Diane Keaton, Sean Penn, Jeff Bridges, Peter Jackson, George Clooney, Will Smith, Cate Blanchett, Clint Eastwood, and James Cameron.  
"Every one of Nolan's films has set a new standard for the film community, with Inception being the latest example," comments Durling.  "Nolan was the natural choice for this year's SBIFF's Modern Master Award."
Standing out as one of the greatest minds in cinema, Nolan consistently pushes the boundaries of both filmmaking and storytelling. Demonstrating great versatility throughout his career, he has masterfully taken on the challenges of film as a director, writer, producer, editor, and cinematographer. His films have achieved immense success at the box office, drawing some of the largest profits in history, while at the same time they are recognized and renowned for being intellectually sophisticated and a challenge for all audiences alike.
From the beginning of his career, Nolan has demonstrated to be a master of multiple crafts in which he took on the roles of writer, producer, cinematographer, and director for his first film Following (1998). The noir thriller was recognized at a number of international film festivals, prior to being released theatrically. Nolan's second film was the independent feature Memento (2000), which he directed from his own screenplay, based on a short story by his brother Jonathan Nolan.  The film brought Nolan numerous honors, including Academy Award® and Golden Globe Award nominations for Best Original Screenplay. He then directed the critically acclaimed psychological thriller Insomnia (2002) starring Oscar® winners Al Pacino, Robin Williams and Hilary Swank.  In 2005, Nolan co-wrote and directed Batman Begins. The smash hit re-imagined the Batmanfilm franchise, pleasing critics and fans alike. Nolan also directed, co-wrote and produced the mystery thriller The Prestige, which received Oscar® nominations for its outstanding art direction and cinematography.
Nolan directed, co-wrote, and produced the record-breaking 2008 film The Dark Knight, which grossed more than $1 billion at the global box office.  Nolan was honored by his peers with nominations for Directors Guild of America (DGA), Writers Guild of America (WGA) and Producers Guild of America (PGA) Awards. Among its many honors, The Dark Knight also received eight Oscar® nominations. Now two years later, Nolan rendered audiences awestruck once again with his most recent film Inception (2010), which he both wrote and directed. The original sci-fi actioner travels around the globe and into the intimate and infinite world of dreams, staring Leonardo DiCaprio. Next, Nolan is developing a third Batman feature.
The festivities will take place at the historic Arlington Theatre Sunday, January 30, 2011.  Tickets for the Modern Master Award, presented by lynda.com, are available now, discounted 20% until November 30 and can be purchased through www.sbfilmfestival.orgor by calling 805-963-0023.  Mini-Paks for the festival are currently discounted at 20%, while Festival Passes and Packages are currently discounted at 15% and on sale exclusively at www.sbfilmfestival.organd 805-963-0023.
The Santa Barbara International Film Festival is set to run January 27 - February 6, 2011.  Now in its 26th year, SBIFF is a non-profit organization dedicated to enriching local culture and raising consciousness of film as an art form and continues to be an essential stop on the road to the Oscars.  SBIFF presents quality American Independent, Spanish and Latin American, European, World and Documentary cinema, as well as nature and surf films, all within the beautiful setting of downtown Santa Barbara, a perfect backdrop and premier tourist destination.  SBIFF is also committed to educationthrough its 10-10-10 youth filmmakers project, Field Trip to the Movies, and educational seminars.  With a projected audience of over 70,000 viewing more than 200 films over its eleven-day run, SBIFF attracts an eclectic and diverse consumer base, both locally and nationally, while maintaining strong ties with the entertainment industry in nearby Los Angeles.  For more information, please visit www.sbfilmfestival.org.
_________________________________________________________________
OLMOS NEW BOARD MEMBER FOR THE RHYTHMIC ARTS PROJECT
Executive Director of Rhythmic Arts Project Eddie Tuduri announced this month that Edward James Olmos will join the board of the nonprofit organization TAPS that provides experience, strength inspiring music for individuals with developmental disabilities.

Edward James Olmos
Activist, actor, musician,
director/producer
Eddie is probably best known for his epic roles in such films as "Zoot Suit" "Stand and Deliver" "American Me" and "Selena"
Visit: www.traponline.com
___________________________________________________________

UCLA Live Presents Blues Great Taj Mahal with Special Guest
Vieux Farka Touré Oct. 22
 

Taj Mahal, one of the most influential figures in blues and roots music headlines Royce Hall Friday October 22 with an opening set from Malian guitarist and rising star Vieux Farka Touré in his first UCLA Live appearance.

 "Taj Mahal's versatility as a vocalist and a multi-instrumentalist matches his vast repertoire of songs" – NPR

"Vieux Farka Touré is proving that the deserts of Mali really do produce some of the finest guitarists on the planet." –Soundroots

Over the past four decades Mahal has broadened his artistic scope to include music representing virtually every corner of the world—West Africa, the Caribbean, Latin America, Europe, India, the Hawaiian Islands and more.

Mahal's rich and varied recording career includes nine Grammy nominations and two Grammy wins—for Señor Blues (1997) and the live Shoutin' in Key (2000).  He continues to tour internationally, performing as many as 150 shows per year throughout the U.S., Europe, Australia, New Zealand and beyond.

Marking the first world music event of the year for UCLA Live, desert blues guitarist Vieux Farka Touré from Mali opens the night and will collaborate on stage with Mahal during the evening's performance.

Son of the late Ali Farka Touré, Vieux has been building his own voice on the tradition of his legendary father since the 2007 release of his self-titled debut, which effectively passed the torch from father to son, as it included the last recordings by Ali Farka Touré.   

Vieux appeared at the June 2010 World Cup opening concert in South Africa alongside Shakira, the Black Eyed Peas, Alicia Keys and his sister Angelique Kidjo.

Vieux represents the mix of old and new in Africa. His is music from a contemporary Africa – urban, sophisticated, globally connected but deeply proud of its ancient heritage.  It is his unique combination of stunning guitar virtuosity and North Malian traditional roots that have prompted many critics and fans alike to dub Vieux "The Hendrix of the Sahara."

Single tickets are on sale now. UCLA Live at Royce Hall, 340 Royce Dr., Westwood. Friday, October 22 at 8 p.m. $33-58 ($15 UCLA students). (310) 825.2101, www.uclalive.org
CALENDAR LISTING:
World Music
Taj Mahal with special guest Vieux Farka Touré
10/22/10 at 8 p.m.
$33/43/58 ($15 UCLA students)
Two generations and two distinct global traditions of the blues collide in a magnificent co-bill of Taj Mahal and Vieux Farka Touré. Son of legendary Ali Farka Touré, famed guitarist Vieux extends traditional Western Saharan rhythms into hypnotic, stinging grooves. He opens the night for Taj Mahal, perhaps the 20th century's most influential figure in blues and roots music.
_
Taj Mahal began his career in American blues in the late 1960s. As a child learning the guitar he was steeped in the flavors, styles and traditions of Muddy Waters, Lightnin' Hopkins, John Lee Hooker, Jimmy Reed and other titans of Delta and Chicago blues.
---
---