TINSELTOWN TIDBITS September 2015 . . .
 EMMY Celebrities & Guests in the Clouds at GBK
                 VIP Suite on the Rooftop of L'Ermitage Beverly Hills 
by Bonnie Carroll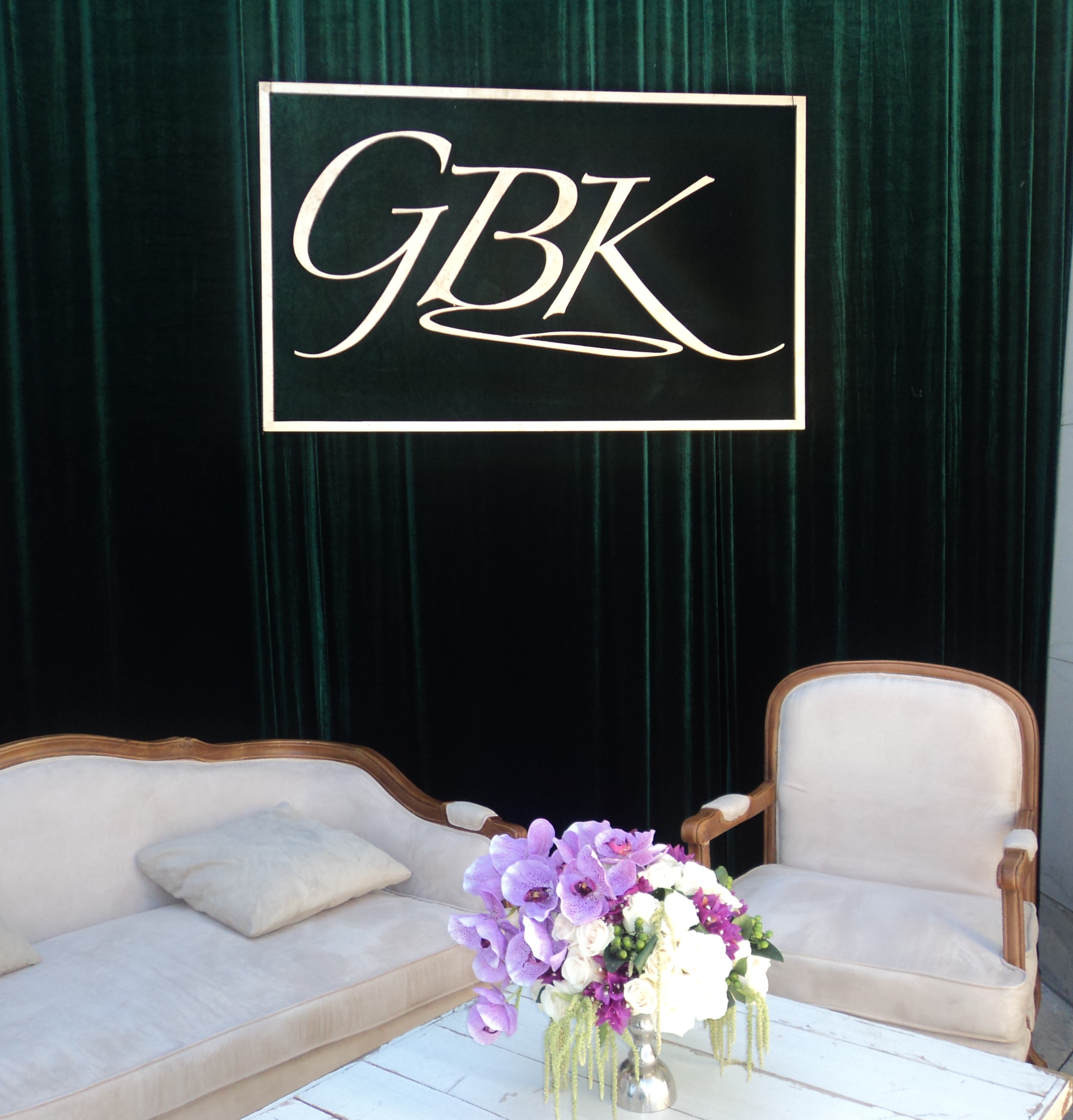 The 2015 Emmy VIP pre-event parties brought out the stars for fun and fame. The 67th Annual Primetime Emmy Awards honored the best in U.S. prime time television programming from June 1, 2014 until May 31, 2015, but the VIP pre-event suites set the stage for an unforgetable awards night. The ceremony on Sunday, September 20, 2015 at the Microsoft Theater in Downtown Los Angeles, California was full of surprises.
GBK, the luxury lifestyle gift lounge and special events company, honored the 2015 Emmy Awards' Nominees and Presenters with their annual GBK Gift Lounge on September 18th and 19th at L'Ermitage Beverly Hills. Guests enjoyed gifts, refreshments and a gorgeous tented event with music by GoodBoy. Foto Spark was also on site to enhance the party atmosphere by providing a green screen photo booth with photos and animated GIFs.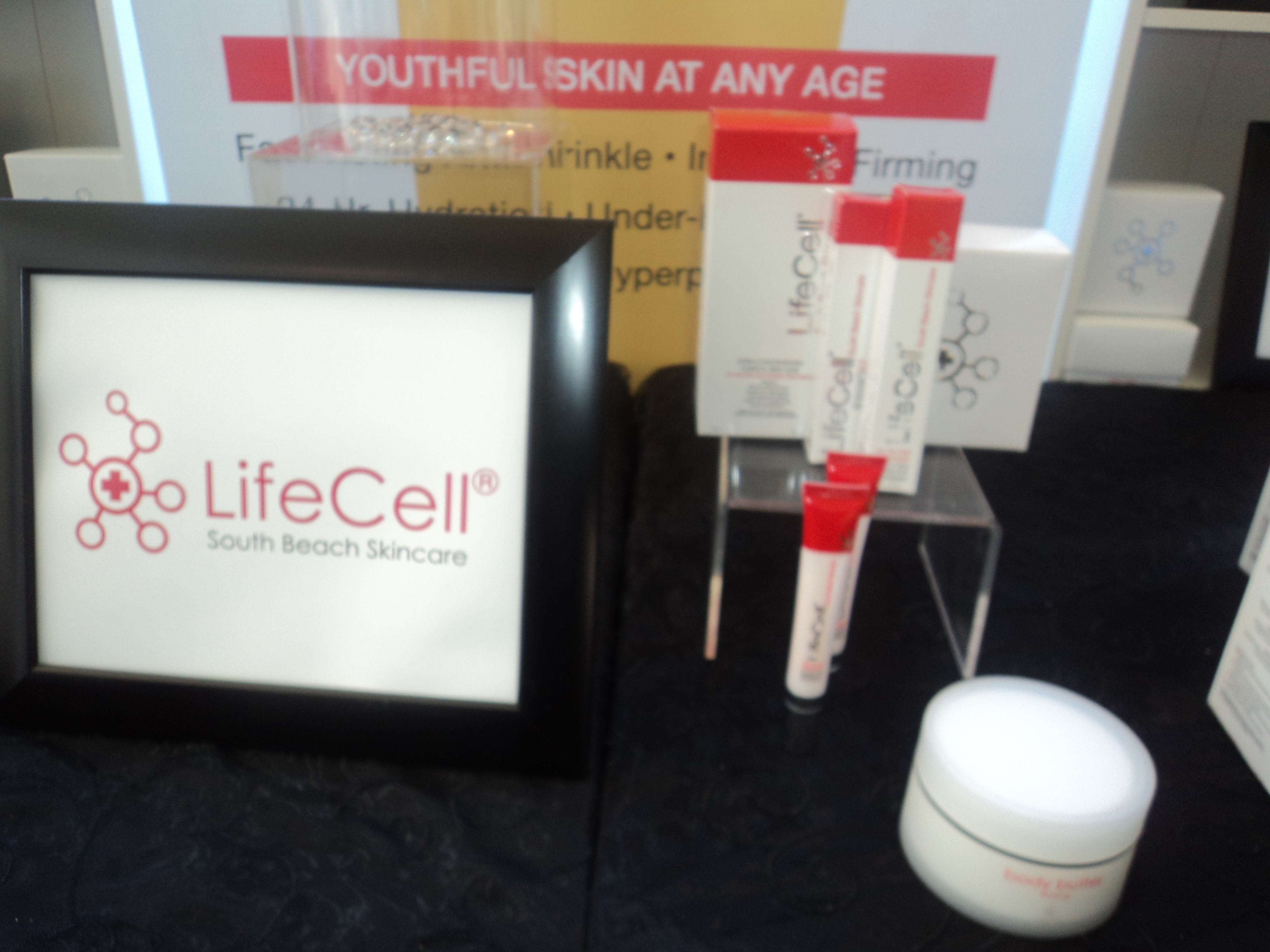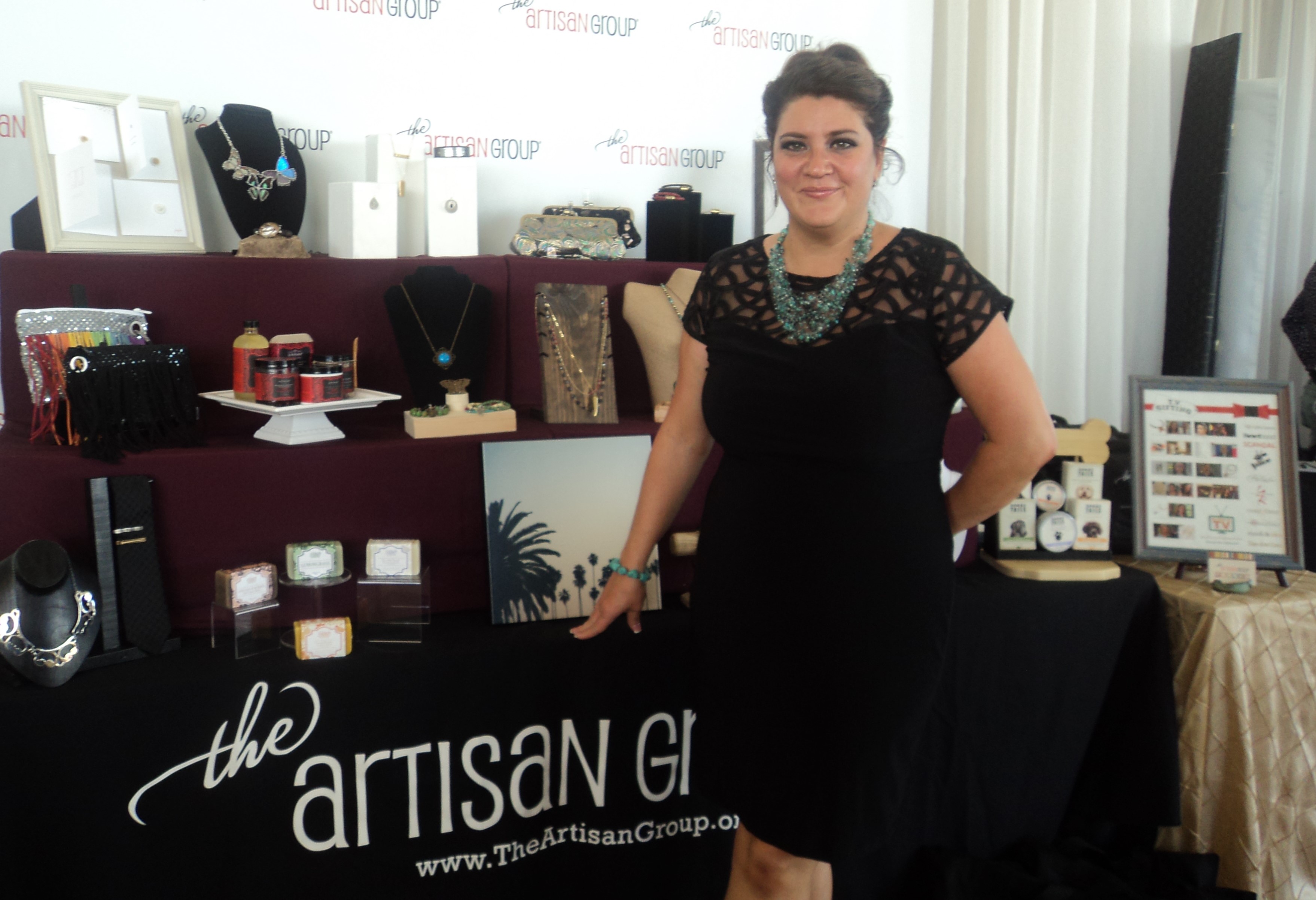 Among the luxury and must-have lifestyle brands included gifts from Presenting Sponsor, LifeCell. LifeCell is an all-in-one antiaging treatment formulated to target every aspect of aging skin.
Other great gifts included some unique luxury items like Belmond La Samanna, who gifted 3 Night Gift Certificates to their Resort on Baie Longue Beach in St. Martin with daily breakfast for 2; The Artisan Group® gifted celebrities and members of the press a lovely collection jewelry, spa and bath products and other handcrafted gifts; Caribbean Living – offered an all-inclusive trip to the Caribbean at the celebrity's choice of 3 resorts; LaloFitness – who gifted 3 personal training sessions and a $100 gift certificate for any of Lalo's Lifestyle Fitness Vacation; and Life Portraits Aura Imaging – who gifted naturally organic Canadian glacier mineral salt, crystals massage oil, chakra candles, and RE7 - a powerful performance recovery drink containing 11 essential vitamins and minerals.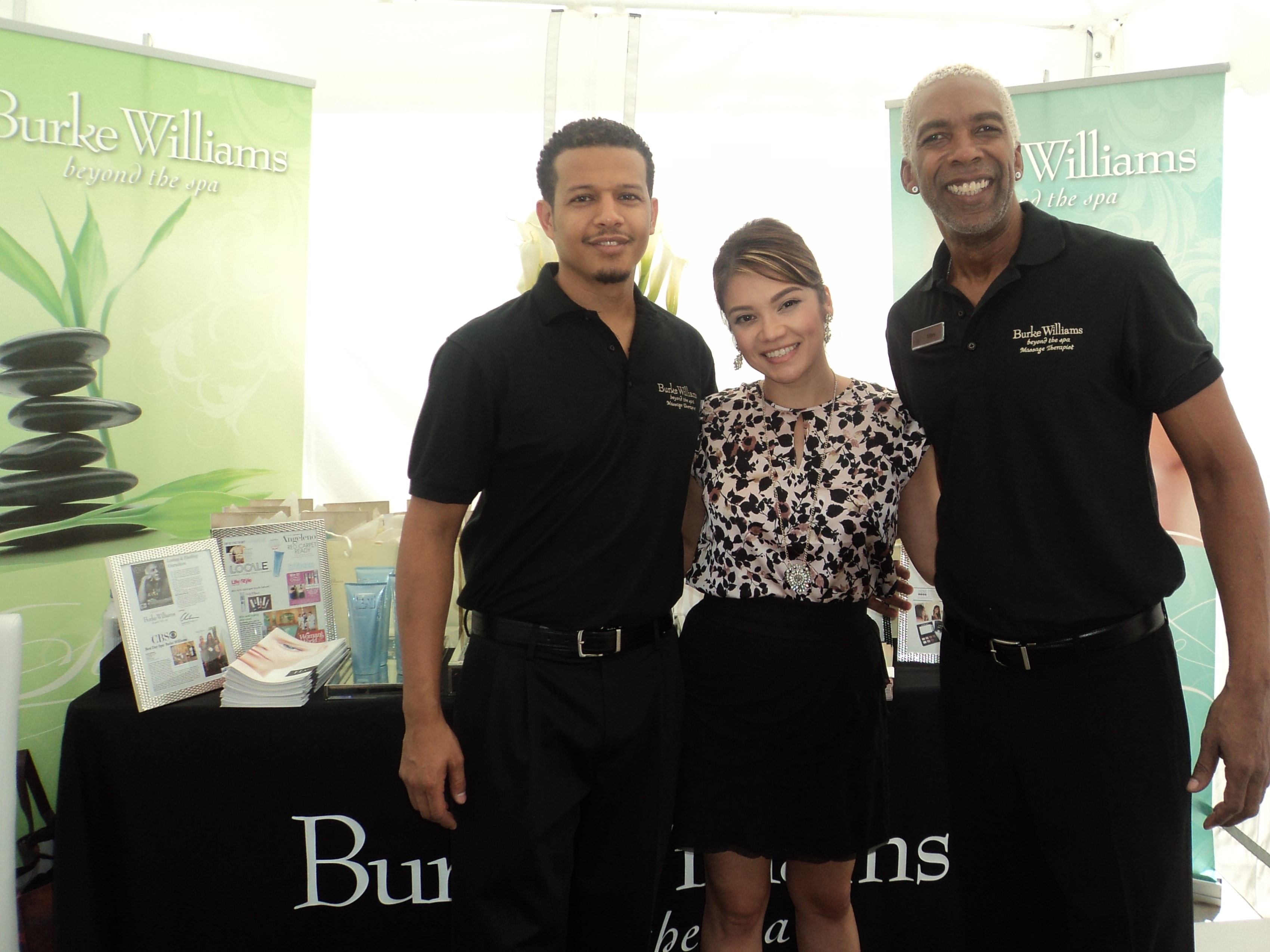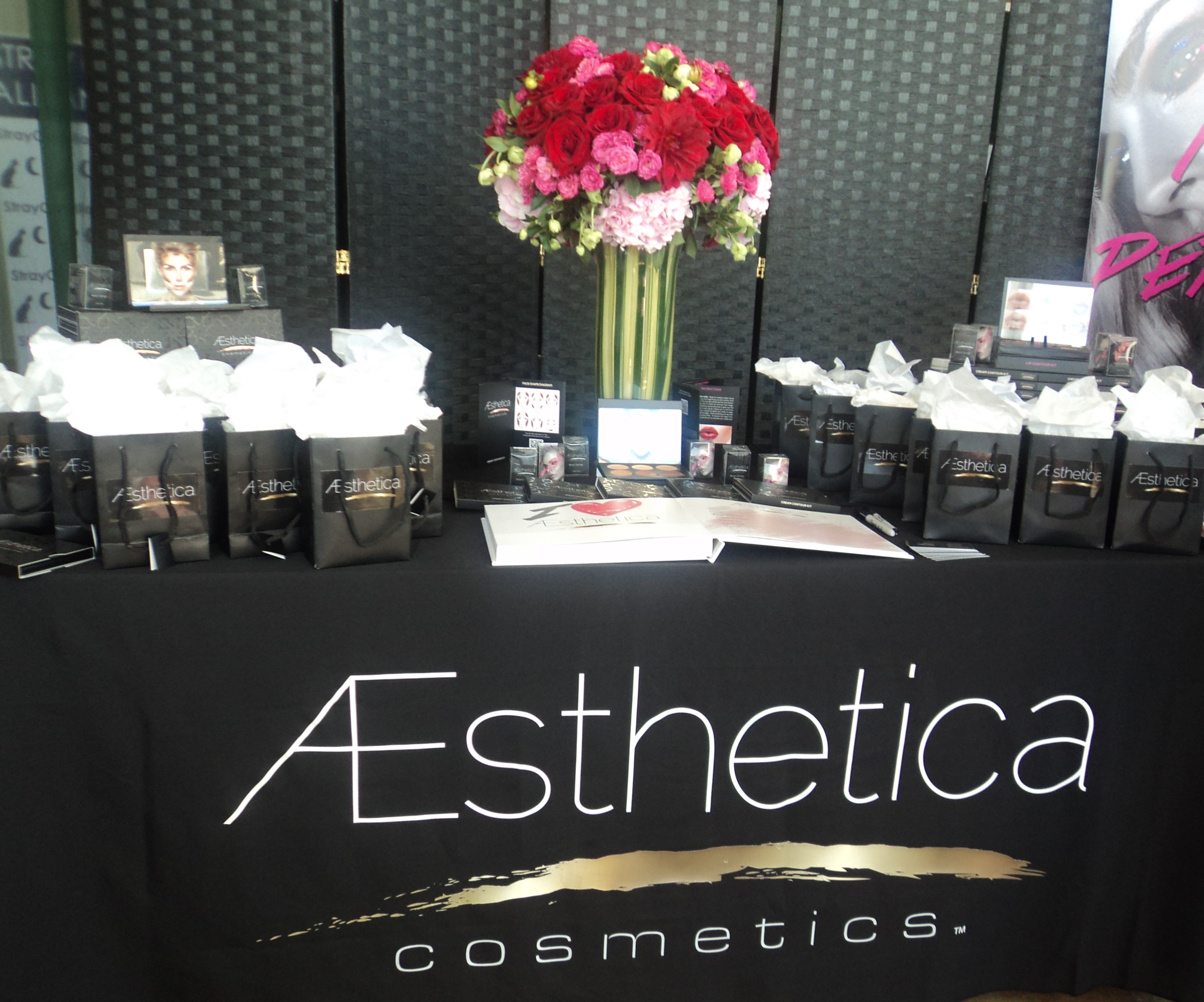 Beauty and health sponsors included: Burke Williams Spa – who was on site gifting their H2V Exclusive Skincare Line; Aluminé - haircare products formulated using the best of nature and science without abrasive chemicals, parabens or sulfates; Aesthetica Cosmetics, LLC - gifting The Aesthetica Cosmetics Contour Kit; Grande Naturals, gifting their Outrageous Designer Gift Box which includes 1 GrandeLASH-MD (3 month supply) and 1GrandeMASCARA; PlaqueHD, the first professional plaqueidentifying toothpaste loved by dentists, patients and parents nationwide; Beauty Kitchen by Heather Marianna, providing skin polish and hand sliced soap bar option, organic and natural spa products; and Violent Iodine - the once-daily, non-prescription pill to alleviate premenstrual breast discomfort and promote breast health.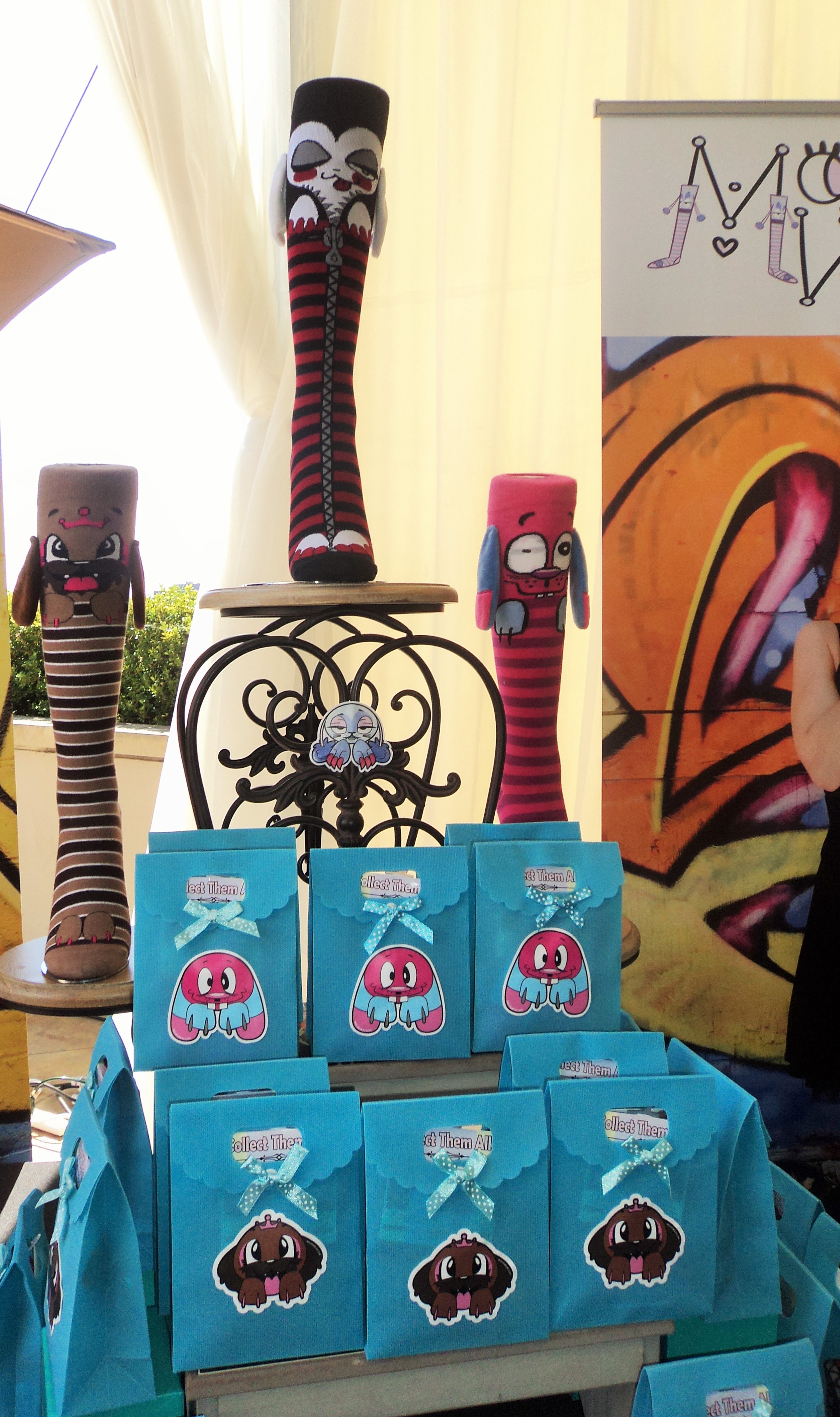 A true highlight of the lounge was the incredibly diverse and trendy fashion and accessory products including: World renowned luxurious and sporty watches by Oceanaut – Seapro – Christian Van Sant – Jivago; JH Design Group, a top manufacturer of licensed apparel; and MooshWalks - socks with ears giving your feet personality.
Gourmet sweets and treats were sampled and gifted at the event by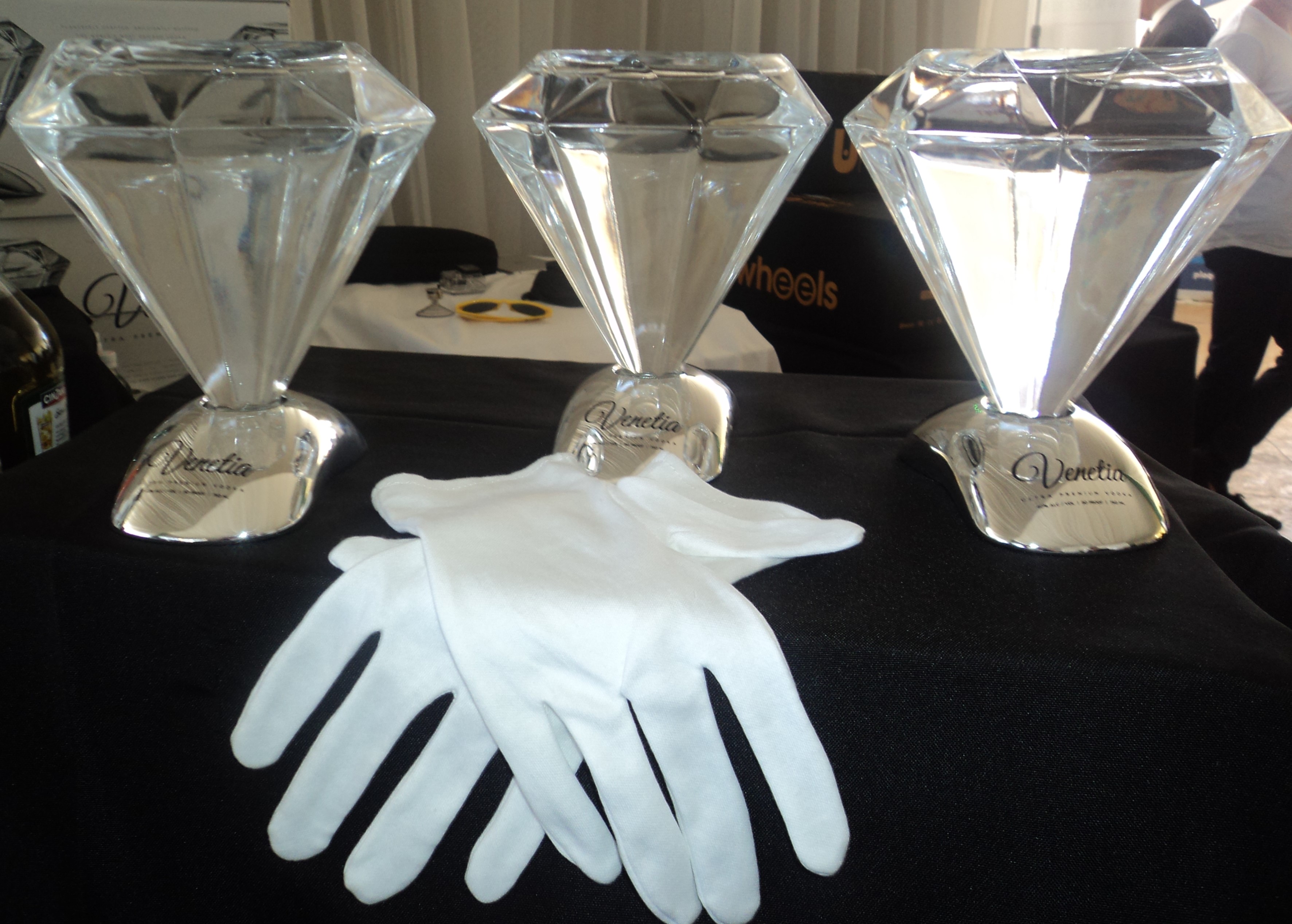 Green Sheep Water, offering their 16 ounce bottles of delicious purified water in100% recyclable aluminum bottles which are infinitely recyclable; Ike's Place - Award Winning Sandwiches for Meat Eaters, Vegetarians, Vegans, and Gluten Free Diets; and Venetia Vodka - Flawlessly Crafted. Brilliantly Bottled. The World's Most Desired Vodka.
Charity beneficiaries included: Muscular Dystrophy Association - The mission of MDA is to serve those who are fighting muscle disease as we find treatments and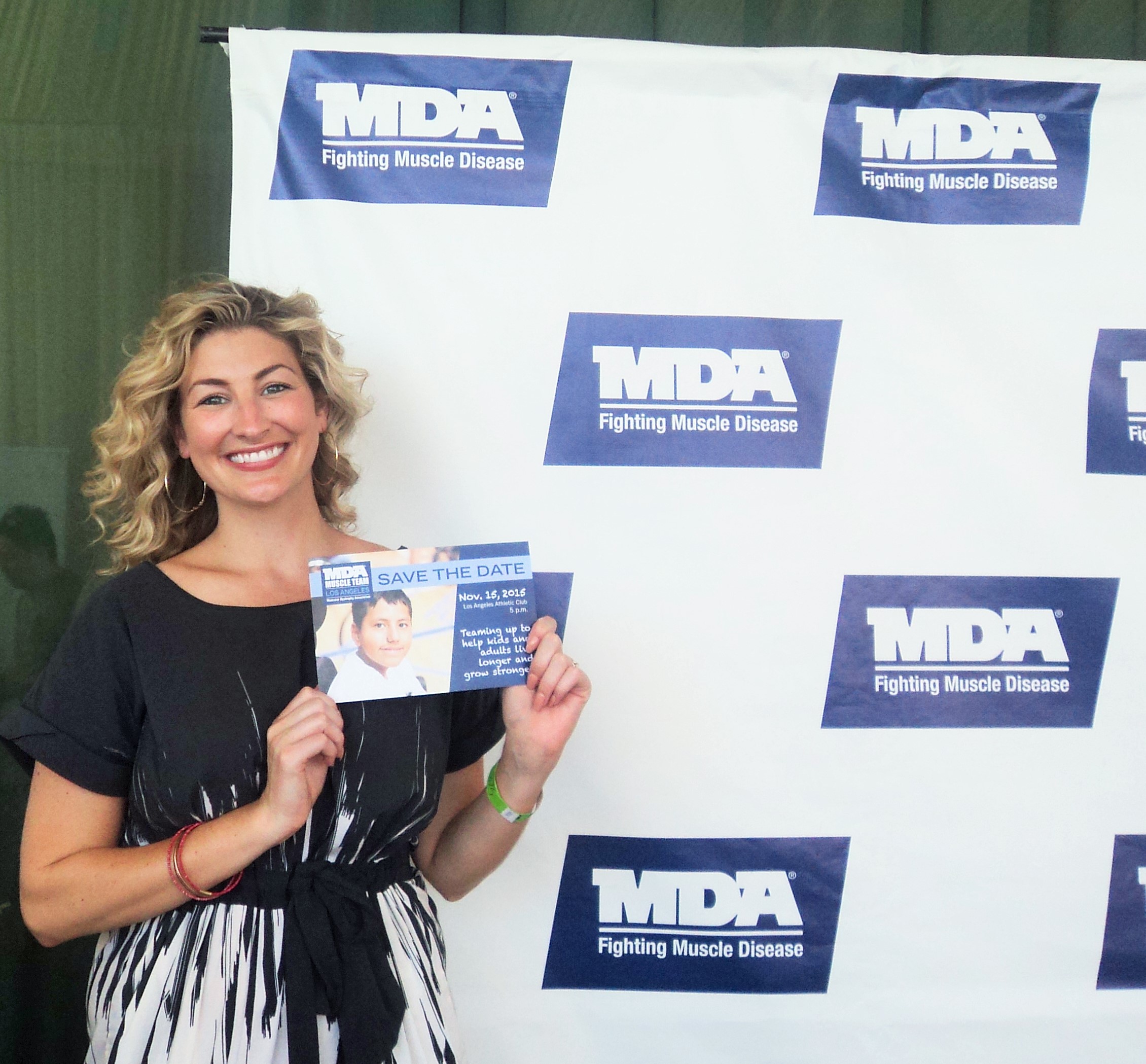 cures, support families and rally communities. For more information, please visit: www.mda.org. Also, Stray Cat Alliance - Stray Cat Alliance educates and empowers the community to advocate for every cat's right to be safe, healthy and valued. We are building a no kill nation, one stray at a time. For more information, please visit: www.straycatalliance.org, and American Friends of Magen David Adom (AFMDA) - MDA is a pillar of Israeli society whose mission is to save lives. As the country's "911," it serves as Israel's national emergency medical response, ambulance, and disaster relief agency. MDA also operates Israel's national blood supply, providing 97 percent of civilian blood and 100 percent of the blood for the Israel Defense Forces. While governmentmandated to provide these essential services, MDA is not government-funded, relying heavily on American donors to support its operations. For more information, please visit www.afmda.org Alfalit International – A non-profit organization that provides literacy programs for the underserved in the US and internationally. For more information, please visit: www.alfalit.org.
ABOUT GBK:
GBK, formerly GBK Productions, is a luxury lifestyle gifting and special events company, specializing in entertainment marketing integration. Formed in 2000 by Gavin Keilly, the company's Founder and CEO, GBK consists of five divisions: GBK Celebrity Gifting, GBK Special Events, GBK Weddings, GBK Charitable Consulting and GBK Marketing/Public Relations. Widely known in the entertainment industry for bringing that little extra something into the Gifting Lounge environment, GBK offers its clients a full range of marketing services. For more information on Gavin B. Keilly (CEO), Carla Domen (VP) or GBK, please go to http://www.gbkproductions.com.
MORE TinselTown Tibits . . . EMMY NEWS
Pre-Emmy Do's were also presented by Mark and Matthew Harris of WOW! Creations who kicked-off the pre-Emmy Awards week with a fantastic Suite at the Luxe Rodeo Hotel in Beverly Hills. Sadly, I got back from Europe to late to make their event, but I was told it was fantastic!
Doris Bergman, Doris Bergman Public Relations, again hosted the Emmy nominees and VIPs to her amazing luncheon event, presented by Chef Pascal Lorange, at Fig & Olive Restaurant. Guests were treated to a bevy of beautiful gift items.  (Look for upcoming story October 1 at http://www.lifebitesnews.com/culinarycoup.php).
Last, but certainly not least, was Debbie Durkin, Durkin Entertainment, who created Christmas in September at the Avalon in Hollywood. A divine winter wonderland setting where kids from the Shriner's Hospital LA were given gifts and posed with Santa and Mrs. Santa. The huge crowd of 67th primetime nominees at the Eco Luxe Lounge in the Avalon Theatre in Hollywood enjoyed fabulous food, music and Santa surprises. (See story http://www.lifebitesnews.com/kidskaleidoscope.php ).
We congratulate all the 67th Emmy Award winners, and hope you were able to duplicate the Joachim Splichal Group menu for your family this year (http://www.patinagroup.com). . For the list of winners visit www.emmys.com.
____________________________________________________________________

Grammy-Winning Jazz Collective Snarky Puppy Makes Royce Hall Debut September 24

First jazz performance of the CAP UCLA season also features explosive quintet Kneebody          
 Center for the Art of Performance at UCLA (CAP UCLA) presents an exclusive concert pairing of two rollicking jazz collectives— with Grammy winners Snarky Puppy headlining, and the group's frequent collaborator Kneebody opening the show Thursday, Sept 24 at 8 pm in Royce Hall. Local group Apollo Soul will kick off the evening in a free pre-show concert on the Royce Terrace starting at 6:30. Tickets ($19-$49) are available now via cap.ucla.edu, Ticketmaster and the UCLA Central Ticket office at 310.825.2101.
 The once Texan, now New York-based Snarky Puppy has gone from the best-kept secret to one of the most respected names in instrumental music. Although still "underground" in many respects, the band has earned high praise from critical stalwarts like the BBC, Village Voice, Guardian, and Boston Herald, and has performed at some of the best venues and festivals in Asia, Europe, Australia, and North America.
The band has always used live performance as its chief form of evangelism, and maintains a more intense tour schedule than almost any band in the idiom. Snarky Puppy is led by award-winning bassist/guitarist/composer/arranger Michael League, whose creative grassroots approach to a tougher-than-ever industry has created a new model for independent artists. Snarky Puppy is a three-headed creature: first, and most obviously- an original music ensemble. Second- a production team and session band for individual artists. Third, and probably most importantly- Snarky Puppy is a group of musicians enthusiastically committed to music education and community outreach
 The group won the 'Best new artist' and 'Best Electric/Jazz-Rock/Contemporary Group/Artist' categories in Jazztimes magazines 2014 readers' annual poll. This year will see the band release their first major label album, a ground breaking collaboration, specially written orchestral suite with the world famous Metropole Orkest on the legendary Impulse Label. They will also be recording the second volume of their Grammy award winning 'Family Dinner' series in New Orleans with a stellar guest artist line up.
Kneebody's sound is explosive rock energy paralleled with high-level nuanced chamber ensemble playing, with highly wrought compositions that are balanced with adventurous no-holds-barred improvising. Kneebody is keyboardist Adam Benjamin, trumpeter Shane Endsley, electric bassist Kaveh Rastegar, saxophonist Ben Wendel and drummer Nate Wood. The band has no leader or rather, each member is the leader; they've developed their own musical language, inventing a unique cueing system that allows them each to change the tempo, key, style, and more in an instant.
 Kneebody draws upon influences spanning D'Angelo's Voodoo to music by Elliot Smith, Bill Frisell, and Miles Davis. Their live shows are known for intense sonic landscapes of the Radiohead ilk, for the rhythmic bombast of a Squarepusher or Queens of the Stone Age show, and the harmonic depth and improvisational freedom experienced at a Brad Mehldau concert.
 Kneebody will also perform a free outdoor noontime concert for UCLA students as part of welcome week activities and CAP UCLA's Art in Action engagement program. Local performers and UCLA students Apollo Soul will kick off the evening performance in a free pre-show concert on the Royce Terrace.
 TICKET INFORMATION
General tickets are available at cap.ucla.edu, all Ticketmaster outlets, by phone at 310.825.2101 or in person at the UCLA Central Ticket Office located in the southwest corner of the James West Alumni Center. Student rush tickets, subject to availability, are offered at $15 one hour before show time to all students with valid ID.
__________________________________________________________________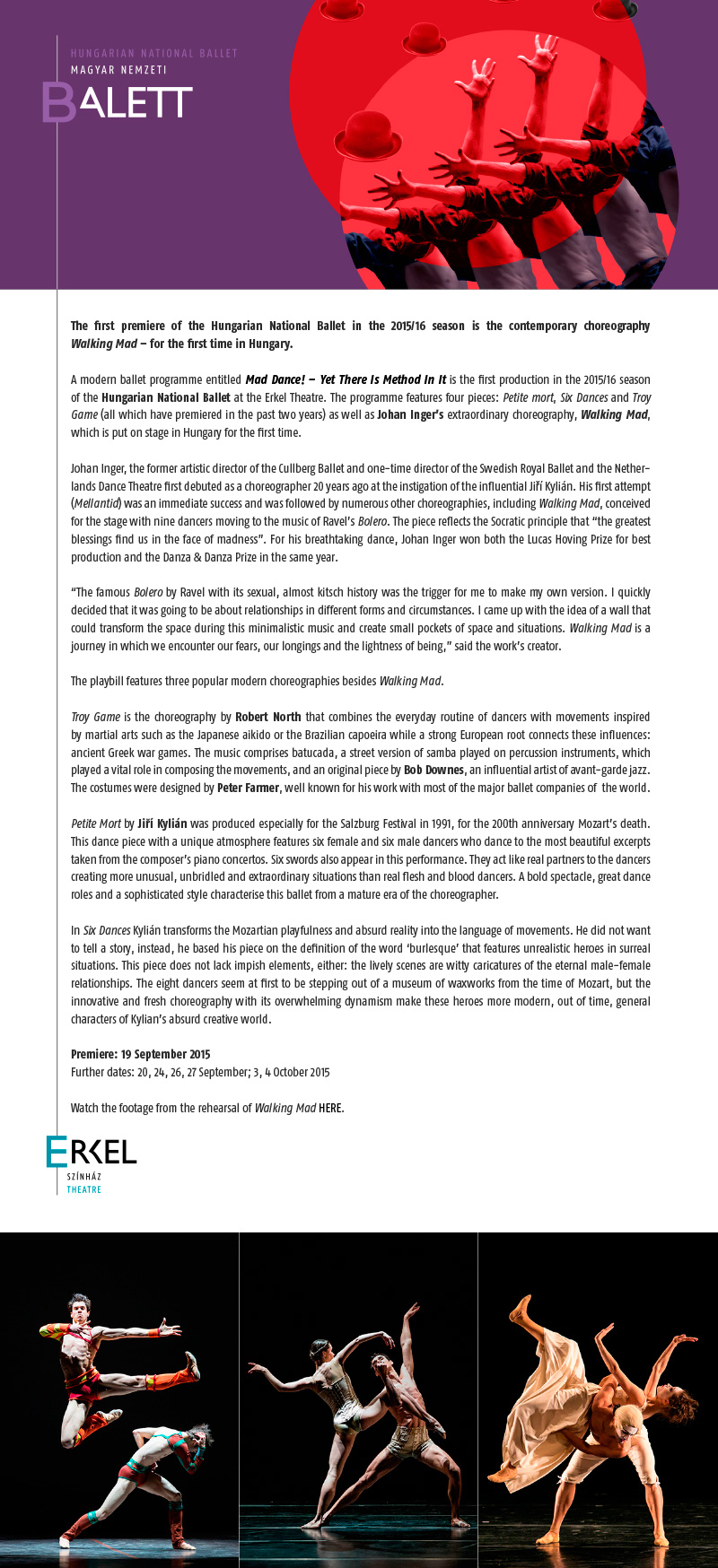 ____________________________________________________________________
OPERA ... EUROPE!
September
October
Annual Verdi Festival Returns to Celebrate Emilia Romagna-Born Opera Composer
This year's festival, October 1-31, 2015, will feature two new productions, plus visitors can book a special Verdi Festival package
 The Emilia Romagna Tourism Board is pleased to invite visitors to discover the region's centuries-old opera tradition with the return of the annual Verdi Festival, Parma's month-long celebration of opera composer Giuseppe Verdi, who was born in the Emilian province. The theme of this year's program, which officially runs from October 1 through October 31, 2015, is travel and will see the production of three operas, two of which are new productions, as well as a full program of concerts, meetings and exhibitions. Performances will take place at the Regio Theater of Parma and other neighboring theaters and towns.
For those seeking a complete Verdi experience, Parma Incoming Travel is offering "Live the Festival Verdi: great music in a small capital city," a special 3-day/2-night package starting at €150 per person for groups with a minimum of 15 people.* This package includes bed & breakfast accommodations, lunch for three days and a discount card for the Fidenza Village Outlet Shopping.
Performance highlights of this year's festival include:
Othello at the Regio Theater of Parma: This new version by Pier Luigi Pizzi will be performed on October 1, 4 and 17 at 7.30pm; October 11, at 3:30pm. Tickets cost €50;
Il Corsaro at the Regio Theater of Parma: In a production created for especially for the Festival Verdi, Lamberto Puggelli will direct the performance featuring the Choir of the Regio theatre of Parma on October 14, 20 and 31 at 8.00pm; October 25 at 3.30pm. Tickets cost € 50; 
Rigoletto at the Verdi Theater of Busseto, a version by Alessio Pizzech of the Teatro Comunale of Bologna on October 10 and 18 at 3.30pm; October 15, 21, 24 and 29 at 8:30pm. Tickets cost €20; 
Compilation of Verdi's music performed by the young voices of the 53rd International Competition Voci Verdiane Città di Busseto with the Orchestra of the Conservatory Arrigo Boito of Parma directed by Eliseo Castrignanò at the region Theater of Parma on Monday, October 19, at 8.00pm.
In addition to these performances, the Maestro's 202nd Birthday will be honored on Saturday, October 10, 2015 with a full day of events beginning with a ceremony at 11:30am at the Monument to Verdi in Piazzale della Pace with the Choir Regio theatre of Parma and the Choir Giuseppe Verdi of Parma. Then, beginning at 5:00pm at the Ridotto of the Regio theatre, students of the conservatory will perform the most famous melodies from "Il Corsaro," lead by Giuseppe Martini. Finally, in the evening, Gregory Kunde and Vittorio Vitelli will perform in a recital of Verdi's music, accompanied on the piano by Beatrice Benzi, beginning at 8:00pm at the Regio Theater of Parma.
Emilia Romagna has a long tradition of Opera Houses in Piacenza, Parma, Reggio Emilia, Modena, Bologna, Ferrara and Ravenna, which combined host thousands of events and performances each year. The region is proud to boast world famous sons like Giuseppe Verdi, Luciano Pavarotti, Arturo Toscanini, all of whom have played in these venues. Visitors with a love of theater and opera will find any number of events throughout the year including the Ravenna Festival, Verdi Festival, Ferrara Musica and the Operetta Music Season.
Related Links:
*Pricing for smaller groups or individual travelers is available upon request. Pricing for FIT in a double room starts at €250 per person.
About Emilia Romagna
Emilia Romagna is one of the most developed regions in Europe known for its refined cities, rich history and delectable gastronomy. Located in Northern Italy, Emilia Romagna boasts breathtaking coastlines including popular resorts such as Rimini and Riccione, cutting-edge automobile production facilities like Ferrari, Lamborghini and Maserati. Its nine distinct regions make up what many consider the gastronomic and culinary heart of Italy. With its ideal location in the heart of the Po Valley, Emilia Romagna also produces the world-renowned Lambrusco, Pignoletto, Sangiovese and Albana wines.
___________________________________________________________________
LOBERO THEATRE SANTA BARBARA
October:
Lobero LIVE presents Gillian Welch on Thursday, October 1 at 8 PM. Gillian Welch first appeared on the folk scene as a young singer/songwriter armed with a voice and sensibility far beyond her years, earning widespread acclaim for her deft, evocative resurrection of the musical styles most commonly associated with rural Appalachia of the early 20th century.http://www.lobero.com/events/gillian-welch/
The Santa Barbara Chamber Orchestra presents Enchanting… as part of their 2015-2016 See the Music Season on Saturday, October 3rd, at 7:30 pm at the Lobero Theatre. The SBCO will celebrate with  "Fire and Ice" a season opening party for subscribers and friends on the front plaza of the Lobero Theatre.  The Concert following the party will feature:  Schumann - Symphony No. 4 in D minor, Mendelssohn - A Midsummer Night's Dream, Overture and ends with the enchanting Firebird by Stravinsky. http://www.lobero.com/events/sbco-oct-3/
 On Sunday, October 4 at 2PM Life Chronicles presents a benefit concert with the Four King Cousins. The Four King Cousins are a dynamic, multifaceted vocal group, consisting of sisters Tina Cole and Cathy Cole Green, along with their cousins Candy Conkling Brand and Carolyn Thomas Cameron, whose dazzling four-part harmonies catapulted them to fame as acclaimed concert and recording artists. They are currently featured on the new PBS "My Music" special Sister Acts. http://www.lobero.com/events/life-chronicles-benefit/
Kicking off the Santa Barbara LOL Comedy Festival, it's the return of the all-new hilarious Hot funny Femmes on Thursday, October 8 at 8PM. As was last years' line up, this year's new line up of Hot Funny Femmes is off the hook. http://www.lobero.com/events/lol-comedy-hot-funny-femmes/ 
He's back! Brad Williams filmed his first One-hour Stand-Up Comedy special "Fun Size" and ran away with the people's choice of favorite comic performance at SBLOLFEST 2014. He's back in LOL Comedy Festival's "Ringmaster" on Friday October 9 at 8PM, hosting a hybrid of stand-up comedy performances from some of his best friends and musical comedy performers. http://www.lobero.com/events/lol-comedy-brad-williams-ring-master/  
The LOL Comedy Festival continues on Saturday, October 10 with Steve Lemme & Kevin Heffernan (of Broken Lizard And Super Troopers). The LOL Comedy Festival has always been a bit on the fringe and this year's Santa Barbara LOL Comedy Festival is no different — always, off the beaten path, but always dead on the mark with the funniest and edgiest live shows. Once again we like to believe we hit the mark with these two cult worthy Broken Lizards fresh off their NETFLIX stand up Special, "FAT MAN LITTLE BOY" Kevin and Steve are now back on the road to make you laugh. http://www.lobero.com/events/lol-comedy-steve-lemme-kevin-heffernan/
Two creative minds honor the Community Environmental Council's 45th Anniversary with a conversational journey exploring the past & the future of the environmental movement, including a discussion of Paul Relis' recently published book, Out of the Wasteland - Stories from the Environmental Frontier. On Monday, October 12 Santa Barbara Permaculture Network & The Community Environmental Council present A Conversation with Paul Relis & Pico Iyer - A Benefit for the Community Environmental Council. It is sure to be a thought-provoking evening as Paul Relis, founding executive director of the Community Environmental Council, and Pico Iyer, internationally acclaimed author & journalist with ten best selling books, lead a discussion into what the future might hold. A book signing reception will follow the talk.  http://www.lobero.com/events/cec-pico-iyerpaul-relis/
Sir András Schiff returns to CAMA's Masterseries with his "Last Sonatas" Project on Wednesday, October 14, 2015, 8pm. The world-renowned and critically acclaimed pianist, conductor, teacher and lecturer will play the final piano sonatas of Mozart, Haydn, Beethoven and Schubert. Although only Schubert wrote his last sonata when approaching death, all of these works testify to the highest level of artistic maturity and pianistic possibility. http://www.lobero.com/events/cama-andras-schiff/
Sings Like Hell presents Tim Flannery & The Lunatic Fringe + Angela Easterling & Brandon Turner on Saturday, October 17 at 8 PM. Angela Easterling is a three-time Kerrville New Folk Finalist, a Telluride Troubadour Finalist and a two-time Wildflower Performing Songwriter Finalist. Roger McGuinn, of the Byrds, called her "a bright shining star on the horizon!" https://www.lobero.com/events/slh37-tim-flannery/
Lobero LIVE presents Dave Rawlings Machine on Sunday, October 18 at 7PM. 2012 Americana Instrumentalist of the Year Dave Rawlings is an award winning guitar player, singer, songwriter, and producer best known for his work with some of folk music's biggest names. Featuring members of Gillian Welch and Punch Brothers, the current touring iteration of the Dave Rawlings Machine will provide a night of distinctive picking, high lonesome songs, and many other fine acoustic entertainments. Tickets go on sale Friday, September 18 at 10 AM. http://www.lobero.com/events/dave-rawlings-machine-2/
Emporium presents Home Free vocal band's Don't It Feel Good Tour on Sunday, October 25 at the Lobero Theatre. Home Free, Season 4 Champions of NBC's The Sing-Off, is heading to Santa Barbara for one night of harmonizing. Known for their high-energy performances and quick-witted humor that meshes Nashville standards with pop hits dipped in country flavor, they bring their Don't It Feel Good Tour to the Lobero Theatre on October 25, 2015. http://www.lobero.com/events/home-free/
November:
Lobero LIVE presents Chris Thile on Sunday, November 8, 2015 at 8 PM. Chris Thile, of Punch Brothers, is a mandolin virtuoso, composer and vocalist. With his broad outlook that encompasses progressive bluegrass, classical, rock and jazz, Thile transcends the borders of conventionally circumscribed genres, creating a distinctly American canon and a new musical aesthetic for performers and audiences alike. http://www.lobero.com/events/chris-thile/ 
On Tuesday, November 10, Jazz at the Lobero welcomes Dorado Schmitt & Django Festival All-Stars as part of the Jazz at the Lobero F15 series. Back by popular demand! Gypsy jazz genius Dorado Schmitt and his all-star ensemble return for an encore performance celebrating the legacy of Django Reinhardt. http://www.lobero.com/events/fall-jazz-dorado-schmitt/
Sings Like Hell present Phil Alvin & Dave Alvin with The Guilty Ones + Special Guest on Saturday, November 21 at 8 PM. The Alvin brothers, who founded seminal early LA punk roots band The Blasters in 1979, have shared a fascination with Big Bill Broonzy since childhood. After an illness nearly took Phil's life in 2012, they resolved to return to the studio and pay tribute to the blues legend. http://www.lobero.com/events/slh37-phil-dave-alvin/
---