MY RUN WINS AT NEWPORT BEACH FILM FESTIVAL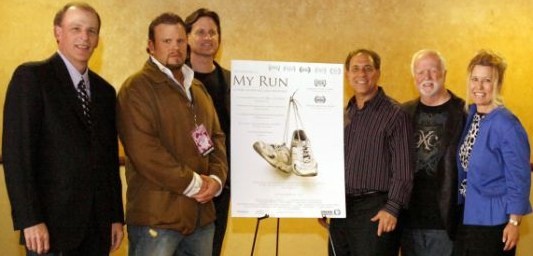 Documentary film "MY RUN," (L-R) Producer Mark Castaldo, Director/Producer Tim VandeSteeg, Composer Steve Horner, Co-Executive Producer Steve Abdo, Terry Hitchcock subject of the film, and Associate Producer Christine Redlin pose together at the "MY RUN" screening during the Newport Beach Film Festival. "MY RUN" drew a crowd of over 400 people and received a thunderous standing ovation. The Newport Beach Film Festival announced Friday 4-30-10, that "MY RUN"  was awarded the festival honor "Outstanding Achievement in Documentary". John Hamilton (founder Newport Sports Museum) graciously hosted a post screening reception at his unique venue - The mission of the Newport Sports Museum is to use its collection of sports memorabilia as a vehicle to motivate children to be productive, confident and successful adults. Newport Beach Mayor Keith Curry and his wife Pamela also in attendance at the reception. MY RUN official website
---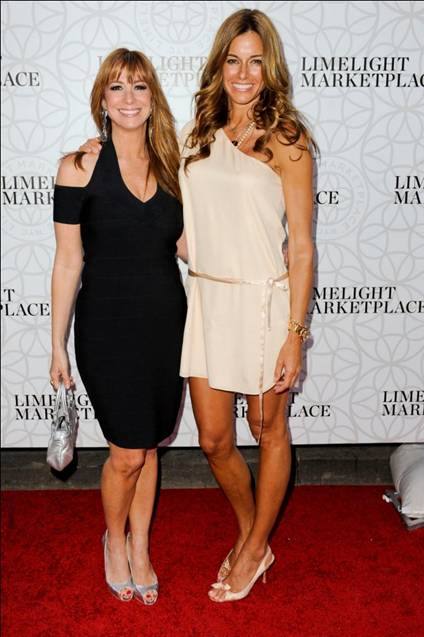 "Real Housewives of NYC" stars Kelly Bensimon and Jill Zarin, along with designer Richie Rich shopped 'till they dropped at the Grand Opening Party for  Limelight Marketplace. Manhattan's landmark "Limelight" opened its doors once again on May 7th as the Flatiron District's new and innovative shopping haven.  The brainchild of fashion retailer Jack Menashe, this historic 163-year-old venue has been transformed into a three-story "festival of shops," with over 60 vendors featuring a veritable "who's who" of fashion, beauty, art, and foodie retailers, including: Hunter Boots, Havaianas, Caswell Massey, J. Sisters Salon, Grimaldi's Pizzeria, Brocade Home, LeSportsac, IT'SUGAR, Selima Optiques, Lulu Denim, Silly Souls, Thérapie New York and Sue Devitt, among many others.
---
THE 49TH ISRAEL FESTIVAL SHOWCASES
ARTISTS AND PERFORMERS FROM
AROUND THE WORLD, MAY 25-JUNE 11  

The 49th Israel Festival will showcase more than 80 musical, dance and theater performances by Israeli and international artists in Israel, May 25 through June 11.


Vertigo Dance Company

With performances in Jerusalem, Tel Aviv, Holon, Modi'in, Domina and Haifa, the Israel Festival will feature several world-renowned dance troupes, including Shen Wei Dance Arts (China), Tangokinesis (Argentina), Akram Khan (Bangladesh) and the Vertigo Dance Company (Israel).

The Festival will present Shakespeare-based theater performances by the Theatre of Music and Drama (Georgia), the OKT/Vilinius City Theater (Lithuania) and Shakespeare Jerusalem. Also, Familie Floz (Germany), The Gecko Theatre (England), Finger Theatre (Georgia), Arab-Hebrew Theatre (Israel), Mirror Theatre (Israel) and Zik Group (Israel) will perform throughout the two-week festival.



Saxophonist Charles Lloyd

"The Israel Festival is a highly anticipated event that attracts travelers and artists from around the world to Israel," says Arie Sommer, Commissioner for Tourism, North and South America. "The festival will provide some additional excitement to travelers of all ages arriving in Israel this summer."

The Festival will also include musical performances by the Revolution Orchestra conducted by Roy Oppenheim, the Israeli Opera, saxophonists Charles Lloyd and Joe Libano, Andrzej Jagodzinski Trio, Mika Karni and Daniel Salomon, the Israel Symphony Orchestra, as well as international opera and chamber musicians and a cappella singers. In addition, Israeli composer and pianist Gil Shohat will present a five-hour Schumann marathon.

For more information, visit www.israel-festival.org.il.  For more information about travel to Israel, visit www.goisrael.com.




---
ROCK OF AGES
THE FIRST NATIONAL TOUR
OPEN AUDITIONS
THE SEARCH IS ON IN LOS ANGELES
SEEKING: COMEDIANS!! GREAT ROCK SINGERS!! HOT DANCERS!!

ROCK OF AGES is kicking off the tour by holding open casting calls.  Casting director Tiffany Little Canfield will audition aspiring actors in Los Angeles.
Auditions are open to men and women ages 18 - 50
*Open to Equity and Non-Equity performers*
Singers:   Please prepare a brief a cappella rock song.
Dancers:  Please be prepared to dance, wearing body conscious clothes, kneepads, sneakers are fine, heels are great for women.
MAY 13TH    LOS ANGELES, CA
Hollywood United Methodist Church 
6817 Franklin Avenue
Hollywood, CA  90028
10am - 1pm - Singers
1pm - Female Dancers
3pm - Male Dancers 
ROCK OF AGES will mark its Los Angeles Premiere when it comes to the Pantages Theatre for a limited 2-week engagement, February 15-27, 2011.

In 1987 on the Sunset Strip, a small town girl met a big city rocker and in LA's most famous rock club, they fell in love to the greatest songs of the 80s. It's ROCK OF AGES, an arenarock love story told through the mind-blowing, face-melting hits of JOURNEY, NIGHT RANGER, STYX, REO SPEEDWAGON, PAT BENATAR, TWISTED SISTER, POISON, ASIA, WHITESNAKE and many more.
Don't miss this opportunity to audition for a show that is an awesomely good time about dreaming big, playing loud and partying on!
DON'T STOP BELIEVIN'!
www.rockofagesmusical.com
---
ACADEMY AWARD WINNING ACTOR SEAN PENN TO PRESENT HUMANITARIAN AWARD TO "HEROES" ACTOR JIMMY JEAN-LOUIS DURING CANNES FILM FESTIVAL EVENT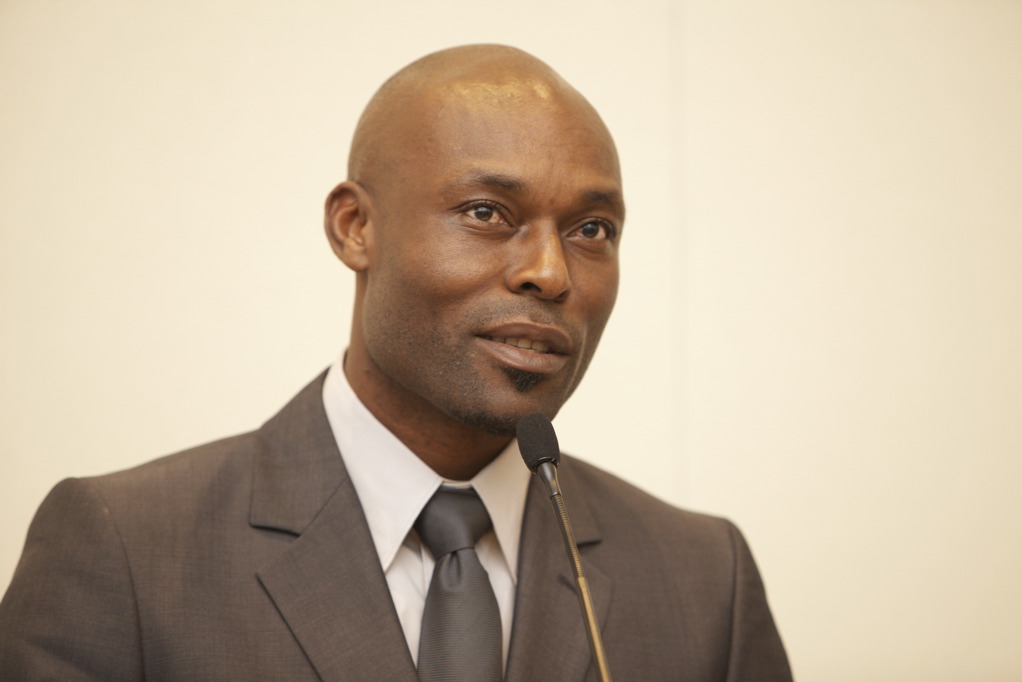 Haitian-Born Actor Headlines Star-Studded Benefit for Earthquake Victims in Haiti

Jimmy Jean-Louis, star of NBC's action-drama "Heroes" and founder of Hollywood Unites for Haiti, will receive the Humanitarian Award from Academy Award winning actor Sean Penn during International Luxury Media's 3rd Annual Better World Awards' (BWA) Glitter and Glam Ball. The invitation-only black-tie gala, cocktail reception and dinner will take place at The Lotus VIP Club On Le Goeland Beach during the Cannes Film Festival on May 19.

Supermodel Naomi Campbell, who will receive the BWA Fashion Philanthropy Award, will be among the special guests that include Boris Becker, Prince Filliberto de Savoie, Princess Clotilde Courau, Elie Saab, Denise Rich, Hofit Golan, the Al-Rashid family, Troy Bayliss, Baden Cooke, and Ana Cunya.

The exclusive evening includes musical performances by Bryan Ferry and Ky-Mani Marley, a celebrity poker tournament, fashion show by StyleShopUSA, and a live luxury charity auction benefiting Hollywood Unites for Haiti and Fashion Relief for Haiti.

Jimmy was born in Petionville, near Port-au-Prince, Haiti. After the powerful 2010 earthquake, Jean-Louis went back to Haiti to search for his elderly parents. Sadly, he learned that a house he had grown up in collapsed, killing several of his relatives.

"Haiti has suffered many set backs in its rich history and yet the Haitian people have never lost the character to face adversity with creativity, resilience, and community," said Jean-Louis. "It want to do everything in my power to comfort those who desperately need help and rebuild the country that I love."

The tragic events inspired Jean-Louis to change the focus of his charity Hollywood Unites for Haiti, whose original mission was to provide sports and cultural education to underprivileged youth on the island. The group mobilized for disaster relief after the magnitude-7 earthquake struck.

The organization allocates 100% of its donations for helping Haitian citizens and raising global awareness of ways in which people can help. Donations are used to buy:
• Shelter kits with tents, tarps, water purification tables, and other basic necessities
• Emergency relief supplies
• Food
• Medical supplies
• Family tool kits, including shovels
• Telecommunications equipment

Recently, Jean-Louis took part in a series of campaigns for Haitian aid, such as singing in the "We Are The World" remake for Haiti in February 2010 that aired during the start of the Winter Olympic Games in Vancouver, Canada.

In 2008 and 2009, H.S.H. Prince Albert II de Monaco presented Julian Lennon with the BWA Environmental Preservation Award. Past Humanitarian Awards have gone to Flavio Briatore and Marley for their work in Jamaica and Kenya.


---
ELLEN POMPEO THE NEXT TO LEAVE 'GREY'S?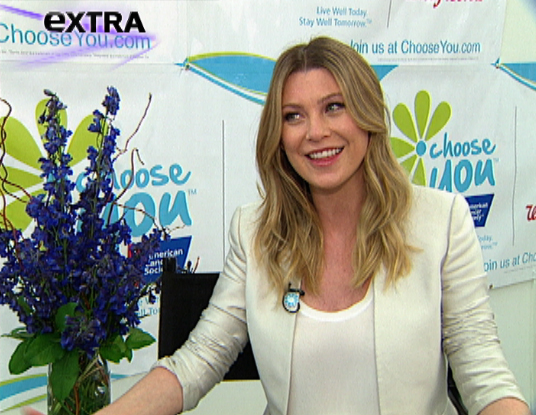 "I haven't said I'm moving on," Pompeo admits to "Extra." "I said that when my contract is up after Season 8 [in two years], I would probably not renew. I think the world has had a lot of Meredith Grey."
The actress is content right now to play with her 9-month-old baby girl, Stella. "I hold her, dance with her. I run around the yard. I find ways to stay active and I feel better," Pompeo gushes.
She's also supporting a worthy cause, working with the American Cancer Society to launch the "Choose You" Movement -- inspiring women to put their health first.
"Women don't take care of themselves because they take care of everybody else," Pompeo says. "But how good are you if you're not healthy and well?"
---
** SAVE THE DATE **
SANTA BARBARA INTERNATIONAL FILM FESTIVAL
ANNOUNCES 2ND ANNUAL
SILVER SCREEN BASH
The Santa Barbara International Film Festival has set the date for the 2nd Annual Silver Screen Bash for Sunday, July 18 and will take place in the Rotunda at Fess Parker's DoubleTree Resort.
Guests will have a chance to experience the star treatment and walk the red carpet lined with paparazzi and see themselves on the big screen!  Come and enjoy a fun-filled Summer evening featuring unique silent auction items, good friends (both old and new), great music and terrific food and drinks - all included in the ticket price! 
Spearheaded by SBIFF Development Chair David Edelman, money raised from the Silver Screen Bash goes to support SBIFF's FREE education and community outreach programs which benefit over 8,000 children, students and families, such as Field Trip to the Movies, Apple Box Family Film Festival, Third Weekend; and the very popular 10-10-10 Student Filmmaking and Screenwriting competitions for high school and college students.
"Bringing together the businesses and community of Santa Barbara in support of the free and educational programming SBIFF is able to offer is what this bash is all about," says Edelman.  "It will truly be an exceptional evening."
Tickets are now available for purchase, starting at $75 for general admission and $100 VIP.  Table purchases and sponsorships are also available.  To purchase tickets, log onto www.sbfilmfestival.org; for additional information, contact the SBIFF office at 805-963-0023.  For Silver Screen Bash Sponsorship Information or to donate items to the silent auction, please contact Michal W. Wiesbrock, Director of Development, at 805-963-0023.
---
FELLINI FESTIVAL
Bologna - March 15th - July 15th, 2010 www.destinationbologna.com
The Cenetect di Bologna in collaboration with Mambo presents a refined festival devoted to the figure of the extraordinary film director from Romagna who saw Marcello Mastroianni as restless and facinating alter-ego. The Ceneteca de Bologna offers a long apointment schedule first, the screen of the full retrospective of Fellenian works, supplied with a lot of signed interviews, releases in years by Fellini himself. Through a multidisciplinary path, the spectator cllosely hooks into the Fellini's world. Interfacing movie elements, photographs, TV pictures, works dedicated to the great master of Italian cinema.
---
"People always ask me if I'm like Blanche. And I say, 'Well, Blanche was an oversexed, self-involved, man-crazy, vain Southern Belle from Atlanta -- and I'm not from Atlanta!'"
Rue McClanahan
HALLMARK CHANNEL PAYS TRIBUTE TO A TRUE ORIGINAL,
RUE MCCLANAHAN,
WITH A WEEK OF 'GOLDEN GIRLS' EPISODES CELEBRATING THE FINEST MOMENTS OF SULTRY, FLIRTATIOUS BLANCHE DEVEREAUX
Hallmark Channel celebrates the life of a true original and gifted actor, Rue McClanahan, with a week of "Golden Girls" episodes featuring the hilarious, sharp-tongued, oversexed Southern Belle Blanche Devereaux.  Tune in for laughs, tears and cheesecake beginning Monday, June 7 – Friday, June 11 at 9 a.m. – 11 a.m. and 11 p.m. – 1 a.m. when Hallmark Channel presents "A Tribute to Rue McClanahan."
Episodes and times follow:
Monday, June 7
9:00am – 9:30am & 11:00pm – 11:30pm   "Transplant"
9:30am – 10:00am & 11:30pm – 12:00am "Blanche and the Younger Man"
10:00am – 10:30am & 12:00am – 12:30am          "Big Daddy"
10:30am – 11:00am & 12:30am – 1:00am  "End of the Curse"
Tuesday, June 8
9:00am – 9:30am & 11:00pm – 11:30pm   "Joust Between Friends"
9:30am – 10:00am & 11:30pm – 12:00am "Blanche's Little Girl"
10:00am – 10:30am & 12:00am – 12:30am          "Yes, We Have No Havanas"
10:30am – 11:00am & 12:30am – 1:00am  "The One That Got Away"
Wednesday, June 9
9:00am – 9:30am & 11:30pm – 12:00am   "Scared Straight"
9:30am – 10:00am & 12:00am – 12:30am  "Blind Date"
10:00am – 10:30am & 12:30am – 1:00am  "The Accurate Conception"
10:30am – 11:00am & 1:00am – 1:30am   "That Old Feeling"
Thursday, June 10
9:00am – 9:30am & 10:40pm – 11:12pm   "Ebb Tide"
9:30am – 10:00am & 11:12pm – 11:44pm "Triple Play"
10:00am – 10:30am & 11:44pm – 12:16am         "Like the Beep Beep Beep of the Tom-Tom"
10:30am – 11:00am & 12:16am – 12:48am          "Blanche Delivers"
Friday, June 11
9:00am – 9:30am & 11:00pm – 11:30pm   "Mrs. George Devereaux"
9:30am – 10:00am & 11:30pm – 12:00am "Stand By Your Man"
10:00am – 10:30am & 12:00am – 12:30am          "Beauty and the Beast"
10:30am – 11:00am & 12:30am – 1:00am  "Journey to the Center of Attention"
---