OJAI'S NINTH ANNUAL FILM FEST
2008 SLATE OF FILMS ANNOUNCED ALONG WITH CELEBRITIES 
 
Ninth Annual Ojai Film Festival spools out its programs November 6 – 9 with 57 independent films, lifetime achievement honor ceremonies, and a seminar to fill in the four-day event.  Hosting sponsor and headquarters for the festival is the premiere AAA five-diamond award-winning resort, the Ojai Valley Inn & Spa.  Ojai has become a viable path for filmmakers and their work to get noticed. Hollywood producer, Peter Guber said of the Ojai FF at the podium of the Toronto Film Festival last year, "Ojai is the next Telluride!"  That festivalis like Ojai, a four-day event focused on films one would not otherwise see in the mainstream but of a very high caliber.  Artistic Director, Steve Grumette, who was one of the founders of the festival in 2000 said,  "There are so many more films being made since the advent of digital technology, and in the past eight years, the festival has sent over a dozen films on to win the highest honors in the industry, including Academy Award nominations and Oscars."
The dazzling Lifetime Achievement Awards Honorees already in place - America's sci-fi author, Ray Bradbury and the highly acclaimed directing/producing team of Lauren Shuler Donner and Richard Donner get feted on Saturday, followed by the Filmmaker Awards and the Closing Night Party.  Hosts of the evening will be Malcolm McDowell and writer Peter Bellwood. Video presentations for Bradbury have come in from Tom Hanks, Steven Spielberg and Roy Disney adding to the already stellar line up of those coming in person to fete the entertainment giants. Names at press time included: Edward James Olmos, Academy Award winning actress, Diane Ladd, and COPS producer John Langley.  The Donners have asked to screen Ladyhawke and Bradbury asked to screen The Wonderful Ice Cream Suit, the latter having a limited theatrical release. The special screenings will take place at 12:30 & 3 p.m. respectively on Saturday at the Matilija Jr. HS auditorium.  Donners will have a 30-minute Q&A following and there is a video interview to be screened with Ray Bradbury.  Special opportunity for fans with tickets to the Lifetime Achievement Awards is to get one of these rare books signed by Bradbury between 6 pm and 7 pm only in the lobby of the Hacienda Ballroom on the Ojai Valley Inn & Spa property.  You must present your ticket to the event to participate.
Hottest addition to this year's festival is the Ojai Film Festival Celebrity Golf Classic headed up by local Ojai resident and well-known actor, Malcolm McDowell.  Additional celebrities signed up to play include: Tim Matheson, Bruce McGill, Mickey Dolenz, Bobby Herbeck, Robert Hays and Joanna Pakula with more names to come.
Opening this year's festival with the traditional free community screening, Grumette has chosen Charlie Chaplin's City Lights to be screened under the stars on the recreation field at the Ojai Valley Inn & Spa. Grumette chose the film to open the festival because of the huge positive response when Chaplin's Modern Times was screened with live orchestral accompaniment earlier this year at the Ojai Music Festival.  "The film has a new digitally recorded soundtrack performed by the Prague Philharmonic Orchestra that will knock your socks off," said Grumette.  "Plus, City Lights was recently declared one of the top ten greatest love stories of all time by the American Film Institute.  And I'm betting most people have never seen this film on the big screen, and almost surely not with this incredible music.  It will be a triumphant opening night under the stars."
Jury members this year are:  Narrative Shorts and Features:  Catherine Ann Jones, Geraldine Kennon and Mark Solomon. Documentary Shorts and Features:  Rex Weiner, James Becket, Robert Wise.   Animated films:  Cathy Karol-Crowther.
This film festival has begun to really prove itself and is one you should not miss. It's also an affordable film festival with all access VIP Passes going for just $300 and close in proximity to drive from L.A., Santa Barbara, Camarillo and Thousand Oaks. VIP Packages that include Ojai Film Festival Passes with stays at the hotels in Ojai and Ventura are on sale now at– www.ojaifilmfestival.com.
Follow this link to the Ojai Valley Inn & Spa,
https://reservations.synxis.com/LBE/rez.aspx Hotel=11703&Chain=5402&group=OFF08 or this link to the Crowne Plaza, http://cpventura.com/packages.html or the Marriott in Ventura by going to www.MarrriottVenturaBeach.com and click on dates to reserve put in promo code: FVJ.  All three hotels have created money-saving packages for the weekend. Please log on to the website www.ojaifilmfestival.com to get all the latest information or call (805) 640-1947.  
---
Santa Barbara International Film Festival
JANUARY 22 - FEBRUARY 1, 2008
---
SANTA BARBARA THEATRE ORGAN SOCIETY
CELEBRATED 20TH ANNIVERSARY OF
THE HISTORIC ARLINGTON "WONDER MORTON"
Renowned Artist Scott Foppiano performed at October 5th Celebration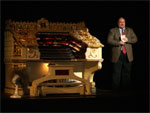 In 1988 the beautiful "Wonder Morton" pipe organ made its debut in the Arlington Theatre, located at 1317 State Street in Santa Barbara, California. On Sunday, October 5, 2008 at 2:00 p.m. the Santa Barbara Theatre Organ Society marked the 20th Anniversary Celebration of the original installation of the "Wonder Morton" theatre pipe organ in the historic theatre, and nearly 1000 people attended. This celebration featured a performance by renowned organist Scott Foppiano, and his accompaniment to the Laurel & Hardy film "Habeas Corpus" as well as Charlie Chaplin's "The Skater.".
The "Wonder Morton" in the Arlington Theatre is one of only five large theatre pipe organs manufactured by the Robert-Morton Company of Van Nuys, California in the 1920s.  The Arlington was originally designed for a large organ, but with the advent of talking films only the pipe chambers were put in place, and a smaller organ was installed.
All 20 tons and 7000 organ pieces arrived in Santa Barbara in May of 1986 from Texas. Several SBTOS members made the trip back with it. The "Wonder Morton" was a gift to the SBTOS from a Texas patron who had obtained it from the original owner at the Loew's Jersey Theatre.  The console was painted ivory and gold for a display in the lobby at the Arlington Theatre during the Santa Barbara Symphony opening concert. During the next two and a half years volunteers devoted over 36,000 hours refurbishing and installing the organ in the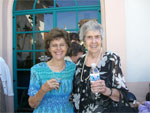 Arlington.  The premiere concert in October 1988 was performed by organist Tom Hazelton to a full house.
Scott Foppiano is a critically acclaimed recitalist, theatre organist and silent film accompanist who has played and recorded some of the greatest classical and theatre pipe organs in the United States, Canada and Europe. In addition, he has been a featured artist for local and national conventions of the American Guild of Organists, the Organ Historical Society and the American Theatre Organ Society. He was named Organist of the Year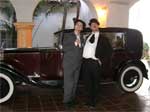 at the 2007 National Convention of the American Theatre Organ Society. Mr. Foppiano has been invited to perform at the Vatican in Rome, with his chior, on several occasions.
According to SBTOS board member Bruce Murdock, who was actively involved in the restoration done on the historic organ, "this was a labor of love by Santa Barbara locals who share an interest in the historic Arlington Theatre and a passion for the great organs that brought silent films to life in the 20s. We are delighted Scott Foppiano performed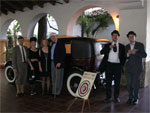 at our 20th anniversary, and we are grateful the community joined us in celebrating this commemorative community event."
The Santa Barbara Antique Automobile Club of America provided a 1931 Rolls Royce (the year the Arlington Theatre opened) for display at the celebration, and acting students Bryan Forrest and Michael Ruesga from UCSB performed as Laurel & Hardy during intermission. A patrons receptions was held in the Arlington Courtyard following the event, and was hosted by Marmalade Cafe and Buttonwood Farm Wines. Patrons and many local people who worked on the organ in 1988 were in attendanc,, including the current president of the Santa Barbara Women's Club, Mrs. Lynn Burtness and her husband. For additional information visit www.sbtos.com.
---
A ROMANTIC EVENING IN OLD MEXICO
with Songstress Linda Ronstadt and Mariachi Los Camperos de Nati Cano At Royce Hall on Nov. 6
"These are big-voiced songs, filled with the exuberance of nature, the fertility of the earth, love and romance." - Linda Ronstadt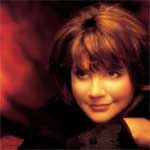 In the pop music world, Linda Ronstadt's embrace of Mexican mariachi music more than 20 years ago was a bold and artistically rewarding move into uncharted territory. To Ronstadt, it was a return to the music of her youth, the songs and sounds that played a big part of her Tucson childhood and Mexican-American heritage. She inhabits that legacy and the heritage of this region again for "A Romantic Evening in Old Mexico," a special UCLALive performance at Royce Hall on Nov. 6.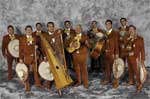 Accompanying Ronstadt will be the leading exponents of the style, Mariachi Los Camperos de Nati Cano – which electrified Royce Hall a year ago in a Day of the Dead celebration. Also joining in for a spectacular evening of ranchera music will be the Los Lupeños dance company from San Jose, California.
Ronstadt's Canciones de Mi Padre (Songs of My Father), which also featured Nati Cano and Mariachi Camperos, was praised by the New York Times' Stephen Holden as "the most deeply felt album the singer has ever made" upon its release in 1987 and won the Grammy Award for Best Mexican-American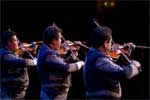 performance. It struck a chord with fans as well, quickly becoming the largest selling non-English album in the U.S. at that time, bringing mariachi to a new audience and boosting music that had been relegated to Mexican parties, to concert halls nationwide. A television special built around the project earned Ronstadt the 1989 Emmy Award for Outstanding Individual Performance in a Variety or Music Program.
The singer, who came to fame in the country-rock world of the '70s with such beloved hits as "You're No Good" and "Blue Bayou," had already shown her range and reach with trend-setting ventures into pop standards with her three '80s albums with arranger Nelson Riddle and in musical theater, earning a Tony nomination in Joseph Papp's production of "Pirates of Penzance". In 1990 she followed with the strong sequel, Mas Canciones, and continued in a Spanish-language mode with 1992's Frenesí, which brought Afro-Cuban styles to the mainstream market several years before the "Buena Vista Social Club" projects, and winning the Grammy for Best Tropical Latin Album.
Of the mariachi canon, Ronstadt said in a recent interview. "They're about growing the land, and romance blooming in that context. The songs are more complex sexually, I think, than the romantic love we grew up on." She also spoke fondly of the multi-generational, family feel of the mariachi concerts she's done periodically since the Canciones release. This music cuts across age and time. That's a key part of her work with Nati Cano, who at 75 is one of the titans of mariachi. Cano was awarded a National Heritage Fellowship from the National Endowment for the Arts in 1989, and a USAArtists fellowship in 2006. The group, which Cano founded, and has led for more than 40 years, has performed all over the world. Its inventive interpretations on Llegaron Los Camperos! earned a 2006 Grammy Award nomination for Best Mexican/Mexican American album and its contribution to a tribute to singer Ella Jenkins shared a 2005 Grammy for Best Children's album. Their newest album Amor, Dolor y Lagrimas digs deep into the tearful yearning of the ranchera world. 
Linda Ronstadt first hit the charts as lead singer for the Los Angeles trio the "Stone Poneys", who took the Mike Nesmith-written "Different Drum" into the Top 40 in 1967. Soon she launched a solo career that showed from the start her unwillingness to be locked into one style or sound. Since the beginning, Rondstadt's 11 Grammy Awards and total of 17 nominations have covered perhaps an unprecedented range, including country, pop, rock, Mexican-American, Latin, children and both contemporary and traditional folk nods. She was named the Academy of Country Music's Best New Female artist in 1974, with her breakthrough album Heart Like a Wheel hitting No. 1 in both the pop and country charts – the first of her three No. 1 pop albums and ten Top 10 placements. More recently, in 2006 she received a nomination for her duet album with Cajun great Ann Savoy, Adieu False Heart. Among her other notable collaborations are the two Trio albums with Dolly Parton and Emmylou Harris, 1989's Cry Like a Rainstorm, Howl Like the Wind with Aaron Neville and her No. 2 single Somewhere Out There with composer James Horner from the soundtrack of the animated An American Tail.
Rondstadt's tale is distinctively American, a journey of discovery of and through music. On the release of her 2004 album Hummin' to Myself, her first foray with a small jazz group, she made her story clear: "Every experience you have is a glossy overlay on the rest of your life, which changes the colors and directions or clarifies them," she told the San Diego Union-Tribune. "We're not one person, we're a series of them. So my life informs every note I've ever sung."
This performance is sponsored, in part, by the Royce Center Circle membership of Ginny Mancini.
---
KRISTIN SCOTT THOMAS TO RECEIVE
CINEMA VANGUARD AWARD AT THE SANTA
BARBARA INTERNATIONAL FILM FESTIVAL
The Santa Barbara International Film Festival will honor Kristin Scott Thomas with the Cinema Vanguard Award at the 24th edition of the Fest, which runs January 22-February 1, 2009, it was announced today by SBIFF Executive Director Roger Durling.
The Cinema Vanguard Award was created in recognition of an actor who has forged his/her own path - taking artistic risks and making a significant and unique contribution to film.  Formally known as The Independent Award, it was bestowed last year to Ryan Gosling.  This year's well-deserving recipient is Kristin Scott Thomas, and she will be feted on Tuesday, January 27, 2008.
Comments Durling, "A masterful performance by a British actress in a French film and a triumphant Broadway debut in Chekhov in the same year - Kristin Scott Thomas is in a league by herself and an artistic force to be reckoned with."
Scott Thomas has a reputation for never shying away from challenging roles and is always determined to not repeat herself. Her body of work is an extraordinary collection of acclaimed film, television and theatre performances. Making her US film debut in Prince's "Under the Cherry Moon," she went on to great acclaim in the 1994 comedy "Four Weddings and a Funeral," starring opposite Hugh Grant and Andie McDowell, which  won her a BAFTA award for Best Supporting Actress. Scott Thomas won over audiences and critics alike in 1996 with her Academy-award nominated performance in the late Anthony Minghella's "The English Patient," where she starred opposite Ralph Fiennes and Juliette Binoche. In 2001, Scott Thomas was part of the ensemble for Robert Altman's acclaimed, Oscar® -winning film, "GosfordPark." The cast, which included Maggie Smith and Helen Mirren, went on to garner numerous awards and nominations including The SAG Award for Outstanding Performance by the Cast of a Theatrical Motion Picture and the Broadcast Film Critics Award for Best Ensemble. Other notable credits include: Richard Loncraine's "Richard III," opposite Sir Ian McKellen and Annette Bening; Philip Haas' "Angels and Insects;" Robert Redford's "The Horse Whisperer;" Sydney Pollack's "Random Hearts," starred opposite Harrison Ford; Irwin Winkler's "Life as a House," opposite Kevin Kline.
This fall, Scott Thomas can be seen in Phillipe Claudel's "I've Loved You So Long (Il y a Longtemps que je t'aime)," a story of redemption following a woman who has committed a terrible crime and returns to live with her young sister after being banished from her family.
Scott Thomas will next be seen in "Confessions of a Shopaholic," based on the novel by Sophie Kinsella, including Isla Fisher, John Goodman, Joan Cusack, and John Lithgow; and in Stephen Elliot's "Easy Virtue," which is based on the play by Sir Noël Coward and stars opposite Jessica Biel, Ben Barnes and Colin Firth.
Tickets for The Cinema Vanguard Award Tribute to Kristin Scott Thomas at the Lobero Theatre are available now, discounted 20% until November 28, and can be purchased through www.sbfilmfestival.org or through the Lobero Box Office 805.963.0761 and the Arlington Theater Box office, 805.963.4408.  Mini-Paks for the festival (NOT passes) are also discounted 20% until November 28.  Festival Platinum and CinemaPasses are currently on sale exclusively at the Lobero Box Office.  Box Office fees will apply for all FilmFestivalPasses, Mini-Paks, and event tickets.
The Santa Barbara International Film Festival, set to run January 22 through February 1, 2009, is a non-profit organization dedicated to enriching local culture and raising consciousness of film as an art form.  The SBIFF presents quality American and world independent films, Latin American and Asian sidebars as well as documentary cinema within the beautiful setting of downtown Santa Barbara, a premier tourist destination.  The SBIFF is also committed to education through its Student Filmmaking and Screenwriting Competitions, Field Trip to the Movies, and educational seminars.  With a projected audience of over 70,000 viewing more than 200 films over its eleven-day run, the SBIFF attracts an affluent local and national consumer base, while maintaining strong ties with the entertainment industry in nearby Los Angeles.  For more information, please visit www.sbfilmfestival.org.
---

FIRST   LINE UP OF FILMS-TO-SCREEN
UNCORKED AND READY FOR UP-COMING
PASO DIGITAL FILM FEST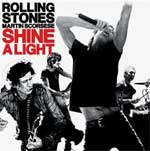 Boasting the unusual first-year theme of 'Music in Film' and 'Musical Documentaries', the up-coming Paso Robles Digital Film Festival will screen at least 28 full-length films at local venues in and around this classic small-town historic California location. PRDFF organizer Ben Standley is pleased to announce that screenings planned for the festival have been selected to delight, amaze and educate guests who attend in late November.
Veteran music and event promoter Standley has planned and carried out large-scale concerts and events for music-world personalities such as Bob Dylan, Merle Haggard, Willie Nelson, and Waylon Jennings. In this world of folk-music, honky-tonk and jazz, it's the deeper themes of personalities, emotions and American music tradition, that will be brought into the new-wave of digital media, for today's audiences and young filmmakers, at the festival. Towards this end, films-to-be-screened at the festival will include the rare and unusual, old favorites, major studio films, and completely new films neverbefore viewed in public.
The first round of films already booked and scheduled to be screened include:
Be Here to Love Me (Townes Van Zandt): Director Margaret Brown's film is an insightful look at the sacrifices, challenges and consequences of legendary musician Townes Van Zandt's pursuit of his dream, inspiring artists such as Bob Dylan, Norah Jones and Steve Earle.
Bob Dylan-Don't Look Back: from film-maker D. A.. Pennebaker, film follows Bob Dylan in the Spring of 1965 at the age of 23 years-old, as a pixyish troubadour, for three weeks in England. The camera follows Dylan from the airport to the performance hall, from his hotel room to his concerts, with conversations and more.
Blaze Foley: the Duct Tape Messiah: as a bona fide country music legend, this musician was born in a tree-house and shot dead in a friend's living room. Foley's heart-felt songs are covered by Merle Haggard, John Prine, Willie Nelson and Lyle Lovett.
The Ballad of Ramblin' Jack: from his unlikely roots as the son of a Jewish doctor in Brooklyn, to his on-going wanderings as the last of the singing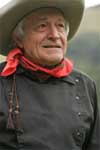 cowboys, Ramblin' Jack has packed so many adventures into his life that he seems more myth than man. His music ignited a folk revolution in the 60's, and has influenced some of the most popular musicians and performers of our day.
The Blues According to Lightin' Hopkins: the great Texas bluesman Lightin' Hopkins is captured brilliantly in this deeply moving film. The film-maker reveals the musician's inspiration, with a generous helping of classic blues.
Festival Express: captured on film in the summer of 1970, on a chartered train crossing Canada, carrying some of the world's greatest rock bands, including The Grateful Dead, Janis Joplin, The Band, Buddy Guy, and others, for five days, as they party and perform at live concerts in major cities along the way.
Fallen Angel: this film looks at the life and early death of musician Gram Parsons, who died mysteriously under the influence of drugs and alcohol in 1973 near the Joshua Tree National Monument in California. Friends, contemporaries and devotees of Gram Parsons talk about his work, his legend, and his death, on location.
No Direction Home: Bob Dylan: from director Martin Scorsese, on the story of Bob Dylan, from his roots in Minnesota to his tumultuous ascent to stardom starting in 1966.
Other screenings will include, Neil Young: Heart of Gold; The Last Waltz; Los Lonely Boys; You're Gonna' Miss Me (about musician Roky Erickson); Director Alexander Payne's popular comedy film Sideways; director Martin Scorsese film on the legendary Rolling Stones rock band, Shine A Light; Rock 'n Roll Music in Mexico by film-maker Lance Miccio; The Last of the Blue Devils, and many more. For more information visit PRDFF.com
GO AHEAD, MAKE MY SATURDAY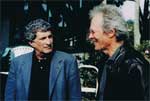 Festival-guests will be invited to a special 'Make My Saturday' screening on November 22, paying tribute to the musical and cinematic genius of Clint Eastwood, starting with his film, Tony Bennett: The Music Never Ends, with director Bruce Ricker, and Academy-Award-winning Editor Joel Cox attending the screening, as well as the Martin Scorcese Presents/A Film by Clint Eastwood and producer Bruce Ricker, Piano Blues. On Saturday during the festival, we will screen the 1980 Clint Eastwood film, Bronco Billy, for kids and family, and Honkeytonk Man, directed by Eastwood and starring himself and son Kyle Eastwood. Adding to this special tribute, including the great list of folks from Eastwood's Malpaso Music Machine, on Saturday November 22, we are honored to give a Lifetime Achievement Award to Joel Cox, the Academy Award-winning film-editor, well-known for many years of work with the Clint Eastwood film-making team. Other Clint Eastwood films to be screened include Letters from Iwo Jima, and Flags of Our Fathers. For more information visit PRDFF.com.
FEST AWARDS, SCREENINGS AND LOCATIONS
Exact times and locations of each screening will be announced and available at the festival or before. Screenings will be held in the historic Ballroom at the Paso Robles Inn, in the Park Ballroom, at the Firefly Gallery, in local wineries such as the Martin and Weyrich tasting room, the Hotel Chavel, the Paso Robles High School activity center, and elsewhere. Clint Eastwood's two World-War II films (Flags of Our Fathers and Letters from Iwo Jima) will be hosted for screenings at the Estrella Warbird Museum, near the Paso Robles airport, along with a tri-tip barbecue (this local aeronautics museum houses a number of legendary WW2 air-craft).
Films-to-be-screened will be presented on High-Definition 'big-screen', 21-inch by 17- inch state-of-the-art 'digital projection' formats, with informal seating and refreshments. Individual screenings can be attended with your General Festival Pass, or an Individual Screening Pass. Films and filmmakers at the PRDFF will receive awards in more than 17 categories, such as the Central California Film-Maker Award, a Student Film-Maker Award, a Best-In-Festival Award and The People's Choice Award. Also awarded will be the PRDFF Maverick Film-Maker Award, the Musical Score Award, a YouTube Award and a MySpace Award, and a special category for Music Videos. Festival film-entry winners will be announced toward the end of October.
Also featured will be 3-D Films and an art show and roundtables held at the Martin & Weyrich Winery and in various locations in Paso Robles - "Cowboy Wine Country just South and Sideways of Sundance." A percentage of proceeds from the festival will benefit the High School Resource Program in Paso Robles, which will be linked with Kevin Bacon's charity: www.sixdegrees.com.
Registration for members of the press who wish to attend the event is available on the PRDFF.com website. Interviews and more information are available by contacting Benford Standley at studioclubnews@yahoo.com or 805-237-1536. Media access, presspasses to events, parking, celebrity interview and photo opportunities during the festival, an on-site press-room with materials and refreshments, and more, are all extended to qualified working journalists who wish to take part. See the PRDFF.com website for weekly up-dates and announcements.
PRDFF Sponsors include Anglim Winery, Creative Cow, Echelon Studios, Estrella Warbirds, Firefly Gallery, Hotel Cheval, Level Four, Matt's Music, Midlife Crisis Winery, Nology Computers, Orchid Hill, Paso Robles Inn, Pianetta, Purple Cowboy Wine, Technicolor, Vihuela & Wine Attic
---