TINSELTOWN TIDBITS JANUARY 2017
WARREN BEATTY PRESENTED KIRK DOUGLAS EXCELLENCE IN FILM AWARD IN SANTA BARBARA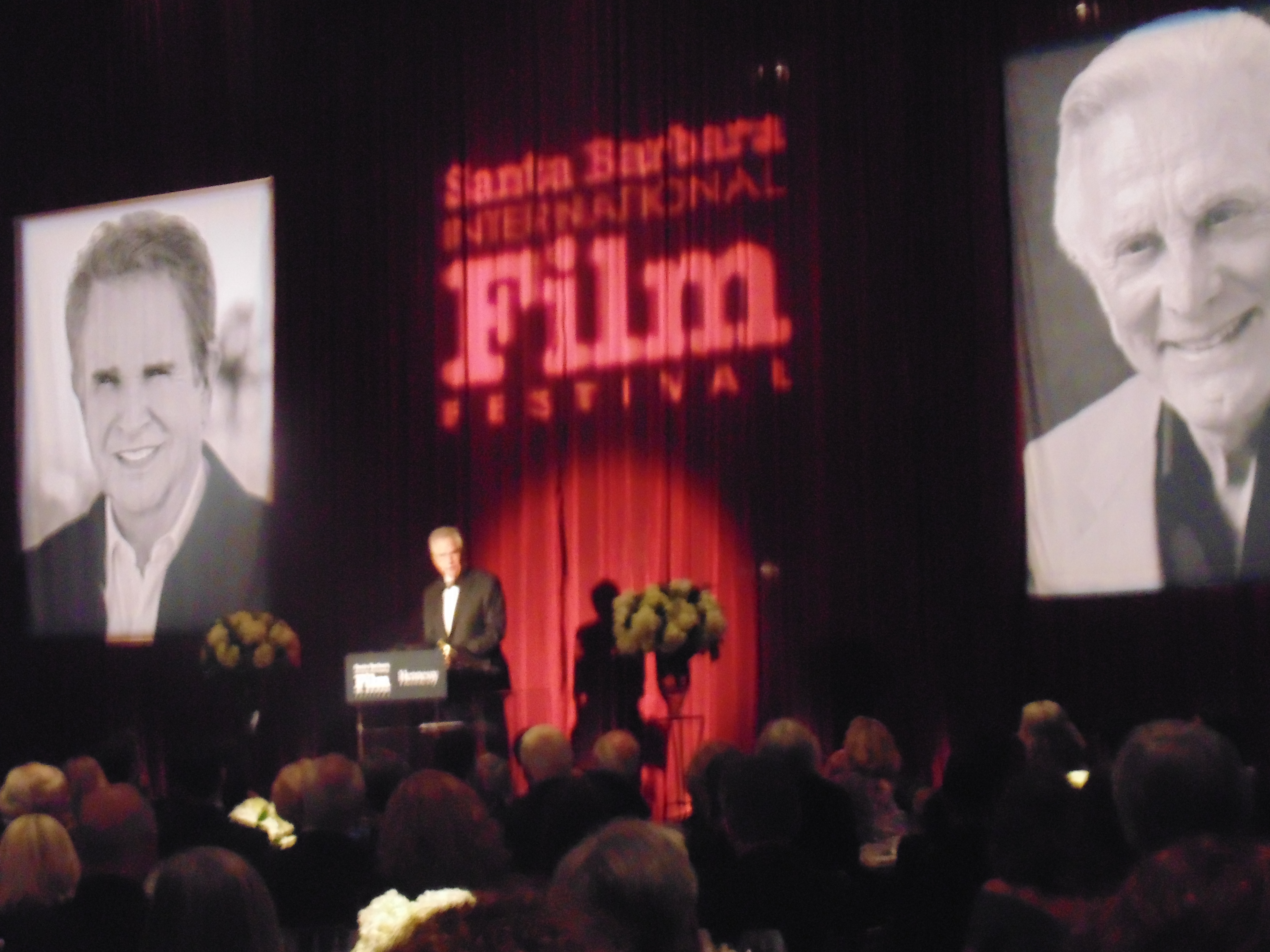 In December renowned actor/director/producer Warren Beatty accepted the 2016 Kirk Douglas Excellence in Film Award at Bacara Resort & Spa. Lily Collins and Don Cheadle, performers in Beatty's film Rules Don't Matter presented the award, and shared fun excerpts from time spent working with Beatty.
The red carpet was filled with the cast from Rules Don't Matter, including Annette Benning, and friend Carol Burnett, and the ballroom at the Bacara was filled to capacity to see Beatty receive the award. This annual event is a fundraiser for Santa Barbara International Film Festival special kids programs.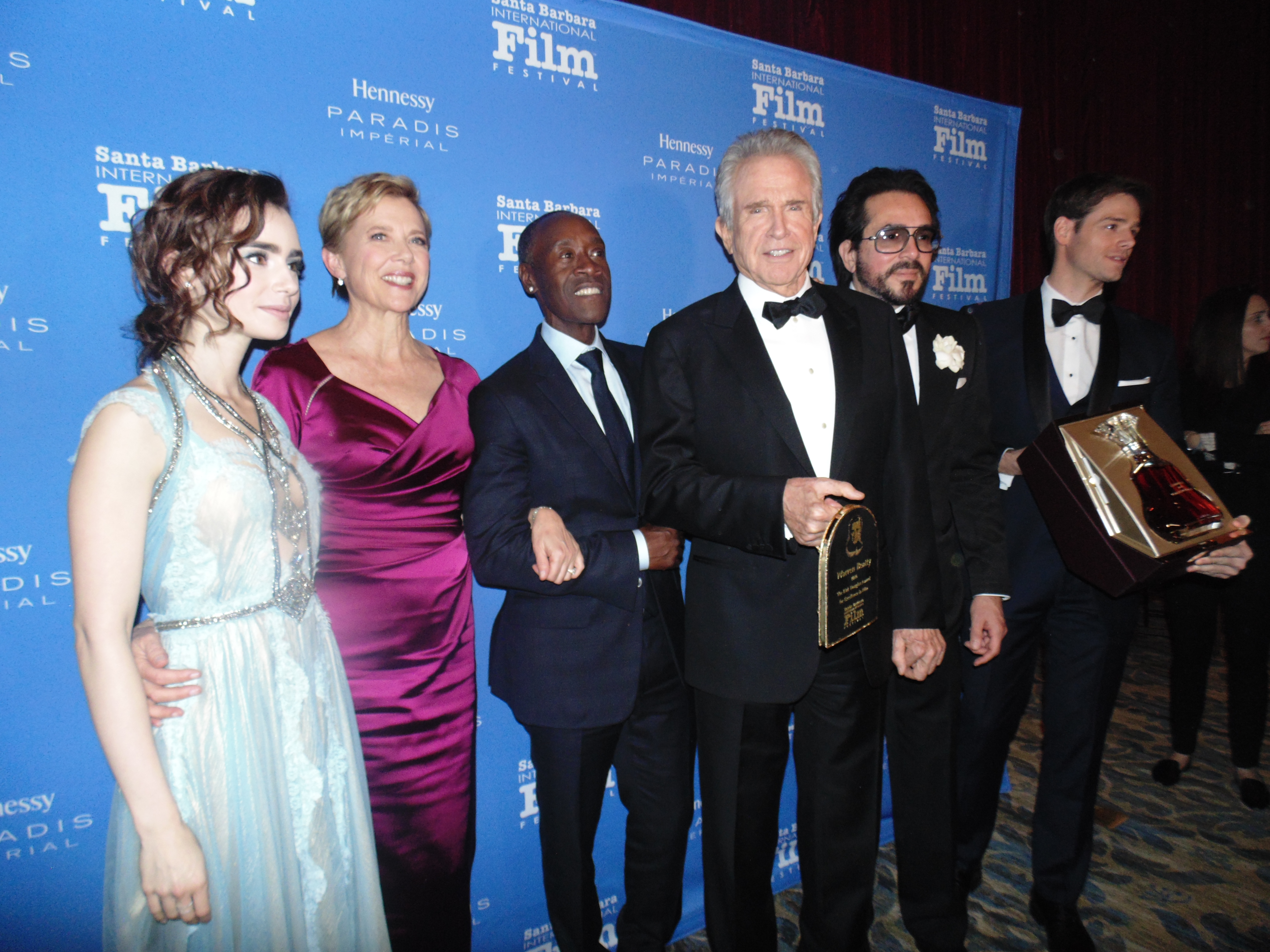 Executive Director Roger Durling made introductions, and a video of Kirk Douglas included his congratulations to Beatty, along with some fun memories of his their work together in the early Hollywood days.
It was a warm and wonderful night for entertainment greats, and local supporters of the SB International Film Festival. For tickets and information on the festival visit www.sbiff.org.
Note: Shortly after this event Lily Collins was nominated for a 74th Golden Globes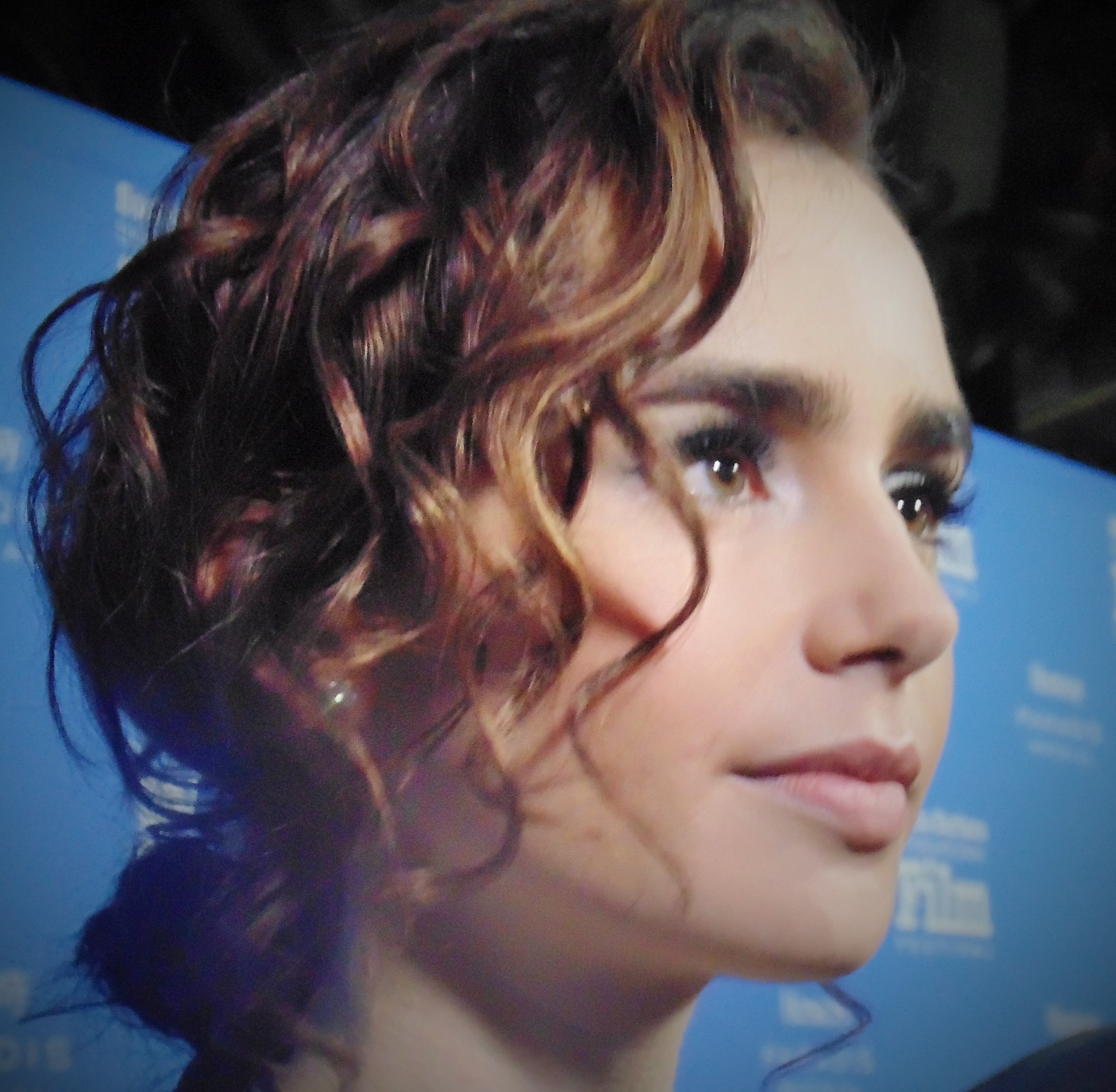 Award. Congratulations sweet and so talented Lily Collins - we will be watching the Golden Globes on January 8th. Annette Benning was also nominated, but this is a first for Lily, and we are all rooting for her (all the people in Beverly Hills who have watched her grow up into such a well trained actress).
____________________________________________________________________
NEWS 32nd ANNUAL SANTA BARBARA INTERNATIONAL FILM FESTIVAL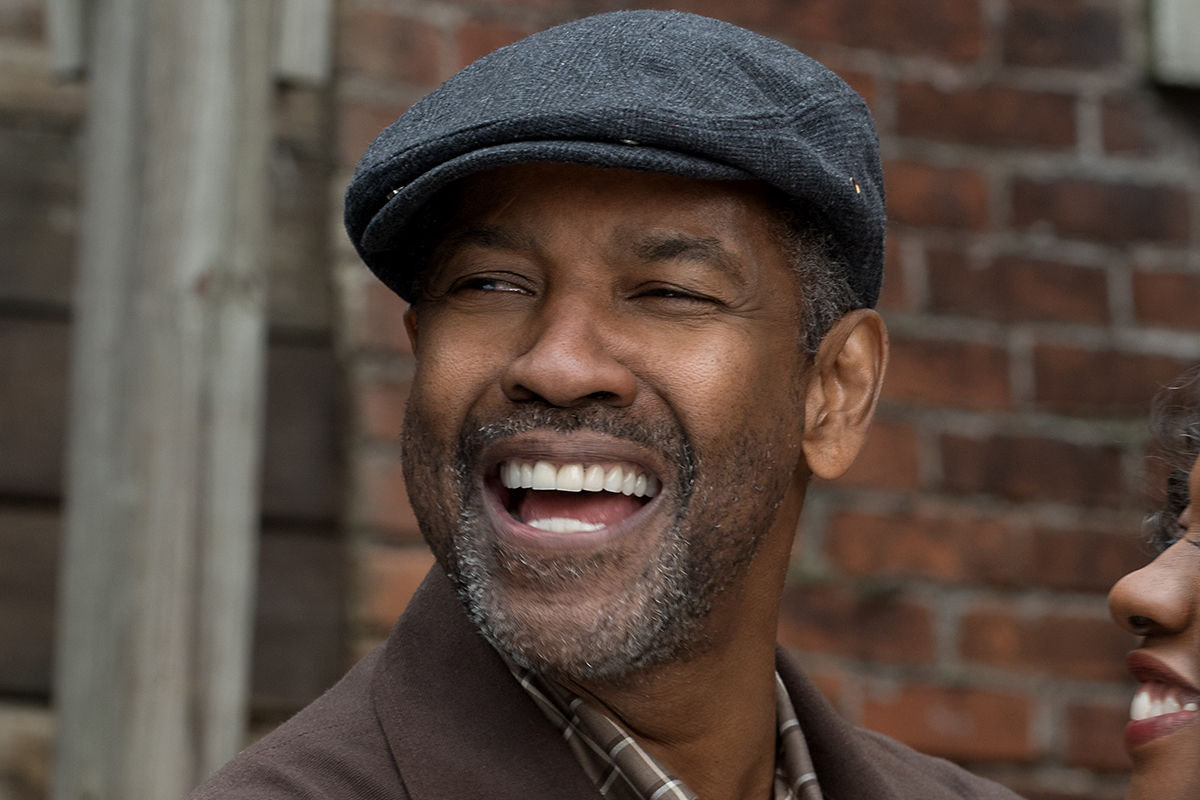 Maltin Modern Master Award
honoring Denzel Washington
Moderated by Leonard Maltin
Thursday, February 2, 2017 @ 8:00pm
Arlington Theatre
Denzel Washington is set to receive the Maltin Modern Master Award at the 32nd annual Santa Barbara International Film Festival.  Washington will be honored for his longstanding contributions to the film industry culminating with Paramount studio upcoming Fences which he directs, produces and stars in. Leonard Maltin, for who the award was recently renamed after, will return for his 26th year to moderate the evening. The award will be presented on Thursday, February 2, 2017 at Santa Barbara historic Arlington Theatre.
 
SBIFF Executive Director Roger Durling stated, Denzel Washington directing, producing and acting in Fences defines the Modern Master for the 21st Century.
 
Fences is the story of Troy Maxson (Washington), a mid-century Pittsburgh sanitation worker who once dreamed of a baseball career, but was too old when the major leagues began admitting black players. He tries to be a good husband and father, but his lost dream of glory eats at him, and causes him to make a decision that threatens to tear his family apart. Fences is in theatres Christmas Day.

The Modern Master Award was established in 1995 and is the highest accolade presented by SBIFF.  Created to honor an individual who has enriched our culture through accomplishments in the motion picture industry, it was re-named the Maltin Modern Master Award in 2015 in honor of long-time SBIFF moderator and renowned film critic Leonard Maltin. Past recipients include Michael Keaton, Bruce Dern, Ben Affleck, Christopher Plummer, Christopher Nolan, James Cameron, Clint Eastwood, Cate Blanchett, Will Smith, George Clooney and Peter Jackson.
Montecito Award
honoring Isabelle Huppert
Moderated by Anne Thompson
Wednesday, February 8, 2017 @ 8:00pm
Arlington Theatre
Isabelle Huppert will receive SBIFF's prestigious Montecito Award for her critically acclaimed role in Paul Verhoeven's Elle, a Sony Pictures Classics release. Given to a person in the entertainment industry who has made a great contribution to film, the award will be presented to her at a ceremony on Wednesday, February 8, 2017 moderated by Anne Thompson at the historic Arlington Theatre.

"She's one of the greatest actors ever, and her legacy to cinema is unparalleled," stated SBIFF Executive Director Roger Durling. "Any film that includes Ms. Huppert is without a doubt immediately worth watching. She elevates any work – she's elevated cinema. It's overdue to celebrate this giant."

Isabelle has appeared in over 100 film and television productions since her debut in 1971's Le Prussien. She rose to prominence after her first César nomination for 1975's Aloïse and after winning the BAFTA Award for Most Promising Newcomer for The Lacemaker in 1977. She is the most nominated actress for the César award with a total 15 nominations, winning in 1995 for La Cérémonie. Most recently, Huppert received a Gotham Independent Film Award for Best Actress for her role in Elle.

Huppert's numerous film credits include Rosebud (Otto Preminger), Heaven's Gate (Michael Cimino), The Bedroom Window (Curtis Hanson), Going Places (Bertrand Blier), Madame Bovary (Claude Chabrol), I Heart Huckabees (David O. Russell) and Amour (Michael Haneke). In addition to her extensive work in film, Huppert has received international acclaim for her stage career. Starting with her work in A Month in the Country, she has been nominated for six Molière Awards, including for her role in this year's Phaedra.
The Montecito Award is named after one of the most beautiful and stylish areas in Santa Barbara. Past recipients include Sylvester Stallone, Jennifer Aniston, Oprah Winfrey, Daniel Day-Lewis, Geoffrey Rush, Julianne Moore, Kate Winslet, Javier Bardem, Bill Condon, and Naomi Watts.
JEFF BRIDGES TO RECEIVE AMERICAN RIVIERA AWARD
The Santa Barbara International Film Festival announced today that Jeff Bridges will be honored with the 2017 American Riviera Award at the 32nd edition of the Fest, which runs from February 1 to February 11, 2017. Bridges will be fêted with a Tribute celebrating his illustrious career, culminating with his captivating performance in David Mackenzie's Hell or High Water, a CBS Films/Lionsgate release. The film opened in August to critical acclaim. The Tribute will take place Thursday, February 9, 2017 at the historic Arlington Theatre. 
 For his role in Hell or High Water, Bridges has received Golden Globe and Screen Actors Guild Award nominations for Best Supporting Actor, as well as the National Board of Review Award for Best Supporting Actor. Bridges' renowned career includes celebrated roles in films such as The Big Lebowski, Fearless, The Contender, The Mirror Has Two Faces, The Fabulous Baker Boys, The Door in the Floor, True Grit, Starman, The Morning After, Jagged Edge, The Last Picture Show, Against All Odds, Thunderbolt and Lightfoot, The Fisher King, Seabiscuit, and Crazy Heart (for which he won the Academy Award for Best Actor).
 "Jeff Bridges shows us in Hell or High Water that an already great artist can continue his growth.  I may go as far as saying that this is his best performance," stated SBIFF Executive Director Roger Durling. "It's truly special to be able to celebrate Jeff – for he's not only a dear friend of SBIFF – but he is a timeless legend in our industry."
 A modern-day set crime western, Hell or High Water tells the riveting story of a divorced father and his ex-con older brother who resort to a desperate scheme in order to save their family's ranch in West Texas.  The film, directed by David Mackenzie, with an original screenplay by Taylor Sheridan, also stars Chris Pine and Ben Foster.
 The American Riviera Award was established to recognize actors who have made a significant contribution to American Cinema. Bridges will join a prestigious group of past recipients, including last year's honorees Michael Keaton, Rachel McAdams, and Mark Ruffalo (2016), Patricia Arquette and Ethan Hawke (2015), Robert Redford (2014), Quentin Tarantino (2013) and Martin Scorsese (2012), Annette Bening (2011), Sandra Bullock (2010), Mickey Rourke (2009), Tommy Lee Jones (2008), Forrest Whitaker (2007), Philip Seymour Hoffman (2006), Kevin Bacon (2005) and Diane Lane (2004).
For complete SBIFF schedule and ticket purchase visit www.sbiff.org.

__________________________________________________________________
JIMMY FALLON WILL HOST THE 74TH GOLDEN GLOBES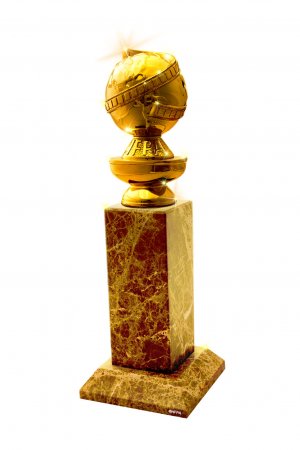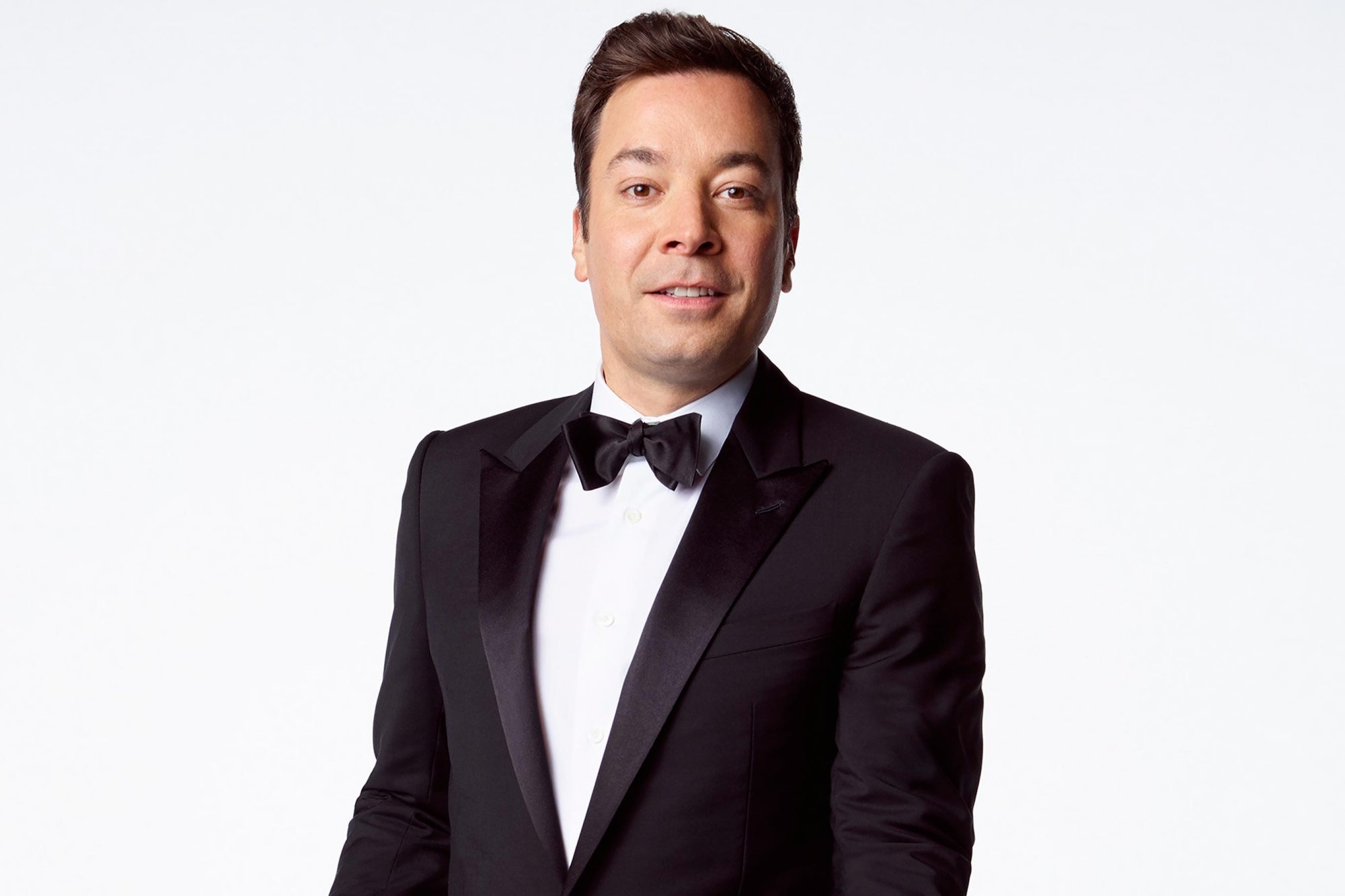 JAN 8,2017
Sylvester Stallone's Three Daughters Roll Out the Red Carpet for the 2017 Golden Globes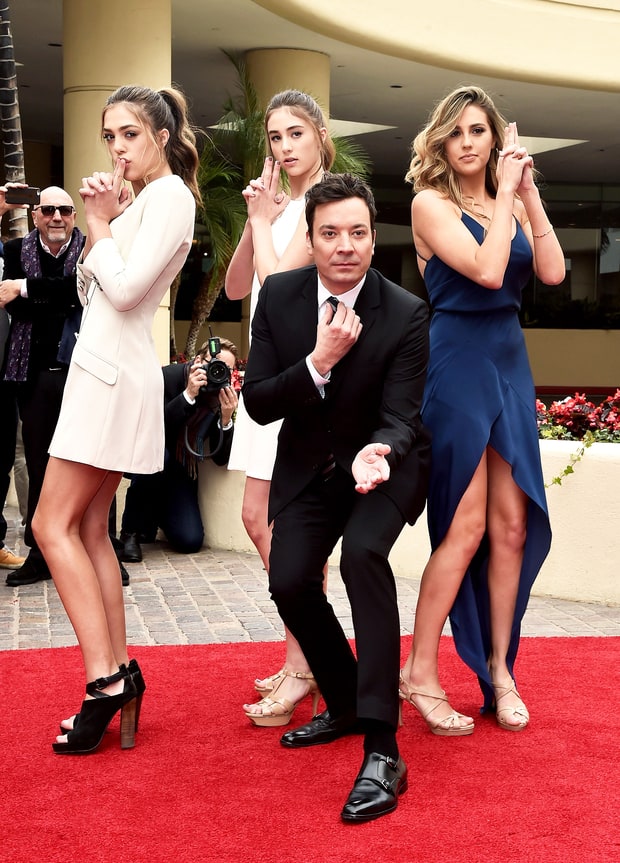 (Photo): Miss Golden Globes 2017 Sistine, Scarlet and Sophia Stallone with Jimmy Fallon. Alberto E. Rodriguez/Getty
Scarlet, 14, Sistine, 18, and Sophia Stallone, 20, share the title of this year's Miss Golden Globes The trio attended the preview day for the ceremony on Thursday, January 4, and posed with host Jimmy Fallon at the Beverly Hilton Hotel. Sly Stalone, his daughters, and wife Jennifer Flavin were all smiles to be gracing the cover of the January 13, 2017, issue of The Hollywood Reporter as well. 
__________________________________________________________________
GBK PREMIERE 74th GOLDEN GLOBE AWARDS LOUNGE AT THE P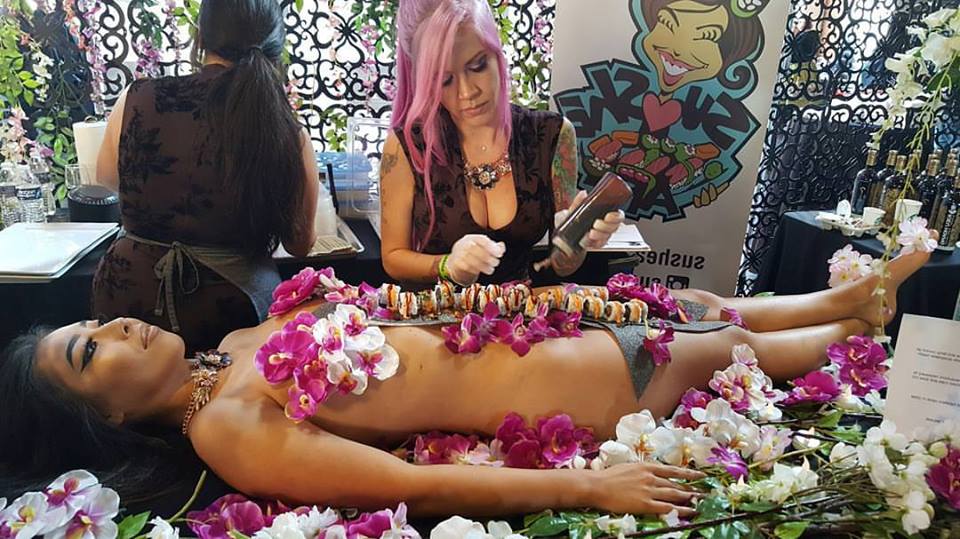 Nominees and VIPs savored su she art served on live models
GBK, the luxury lifestyle gift lounge and special events company honored the 2017 Golden Globe Awards' Nominees and Presenters with a luxury gift and style lounge at the ultimate entertainment/arts venue in the city At The P, where gourmet drinks and treats were sampled and gifted by 4 Copas Tequila – The Original Organic Tequila made from the world's finest and purest organic tequila, and ixlb DimSum Eats - All-day takeaway dim sum on Sunset Boulevard in Hollywood with a giant dumpling painted on the side of the building focused on traditional dim sum favorites with a completely new hip, fast-casual approach and all priced at $3.95.
Su She Art - Having a female sushi chef, as well as models, created a unique and memorable experience through a form of living art. Su She Art was gifting $3,200 worth of Su She Art Catering which included: two Body Models, Personalized Sushi Roll menu, Sushi Bar Hand roll set up and Body Painting Demo before Sushi is displayed on the body, 3 hour event.
Luxury lifestyle gifts included Napa Technology, presenting Genesis, the first single bottle preservation and dispensing system designed for both sparkling and still wine. With the patented IntelliCork preservation technology, you can enjoy several of your finest still wines for up to several weeks, and sparkling wines for up to 5 days after you uncork them, without losing any of their brilliance; LifeCell Skin Care, an all-in-one antiaging treatment formulated to target every aspect of aging skin, Jiusko USA, affordable luxury timepieces manufactured in China with precision, quality parts – featuring sapphire scratch resistant crystals, high quality Swiss, Japanese and Chinese movements including skeleton, moon phase, automatic and Tourbillon styles available with genuine leather, alligator or stainless steel straps, and SenseMax, a high tech designer brand for intimate lifestyle products, bridging the gap between sex toys and innovative technology to deliver an unparalleled sensual experience.
Flower Eywear by Drew Barrymore
A bevy of gifts including beauty, health and fitness, fashion, electronics and more filled the lounge and spoiled the celebrities, who took home a giant bag filled with goodies. Gifts within the beauty, health, and wellness categories included items from: Tweezerman, offering brow shaping gift sets for women in rose gold or alluring eyes and a nail clipper duo + shave brush for men; Barbar Hair Tools, providing Mini Max Cordless and rechargeable titanium flat irons; Dr. Liza of the[fix] chiropractic + massage, offering her signature red carpet myofascial release fix and gifting the[fix] balm; Flower Eyewear - FLOWER Beauty founder and award-winning actress, producer and business mogul, Drew Barrymore, has continued her brand promise of "prestige at mass" by now offering a selection of sun frames ($39) at over 2,750 Walmart Vision Centers across the United States; Guilty Soles, providing high quality, fashion forward footwear at a guilt free retail; and NIMA Sports – the ultimate portable audio experience for die-hard fans everywhere.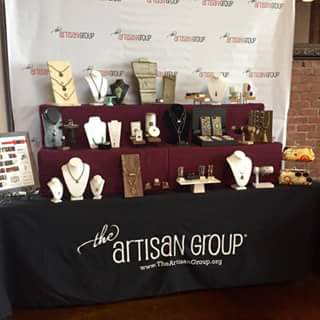 The Artisan Group Beautiful Jewelry
Fashion highlights included a diverse collection ranging from formal to trendy-casual, handmade, personalized and tried-and-true brands we all love. Sponsors included: The Artisan Group®, gifting the celebrities a collection of handcrafted jewelry and accessories, spa and bath products, candles, cosmetics, clutches, pet accessories, stationery, and other handmade gifts; Tempt Brands, the hottest online destination for top designer brands clothing, accessories, beauty and home décor products for men, women and children up to 80% off retail prices; other great gifts included some unique luxury items from sponsors such as: Swimline and Solstice Watersports, an industry leader, and innovator, of both unique and functional inflatable products for the whole family; as well as maintenance equipment for family pools across America and around the world; and ezpz, a small business that makes all-in-one silicone serving ware that is a true game changer for mealtime with infants and toddlers. DJG from the UK brought the Best Soulful, Uplifting and Deep House. For more information, please visit: www.inspirationalsoulfulhouse.com
GBK highlighted several organizations and helped to promote awareness for them. The charity beneficiaries for 2017 GBK Golden Globes Award Weekend event included: Lambda Legal - Lambda Legal is a national organization committed to achieving full recognition of the civil rights of lesbians, gay men, bisexuals, transgender people and those with HIV through impact litigation, education and public policy work. For more information, please visit: lambdalegal.org/wcla. The American Friends of Magen David Adom – AFMDA the American fundraising arm of Magen David Adom (MDA), Israel's national emergency medical response agency and Red Cross affiliate. MDA, Israel's largest volunteer NGO, is a global pioneer in mass-casualty response, sharing its knowledge in the U.S. and around the world. For more information, please visit: www.afmda.org
ABOUT GBK:
GBK, formerly GBK Productions, is a luxury lifestyle gifting and special events company, specializing in entertainment marketing integration. Formed in 2000 by Gavin Keilly, the company's Founder and CEO, GBK consists of five divisions: GBK Celebrity Gifting, GBK Special Events, GBK Weddings, GBK Charitable Consulting and GBK Marketing/Public Relations. Widely known in the entertainment industry for bringing that little extra something into the Gifting Lounge environment, GBK offers its clients a full range of marketing services. For more information on Gavin B. Keilly (CEO) or GBK, please go to gbkproductions.com.
__________________________________________________________________
2017 OSCAR AWARDS WILL BE HOSTED BY JIMMY KIMMEL OF JIMMY KIMMEL LIVE - FEBRUARY 26, 2017
 .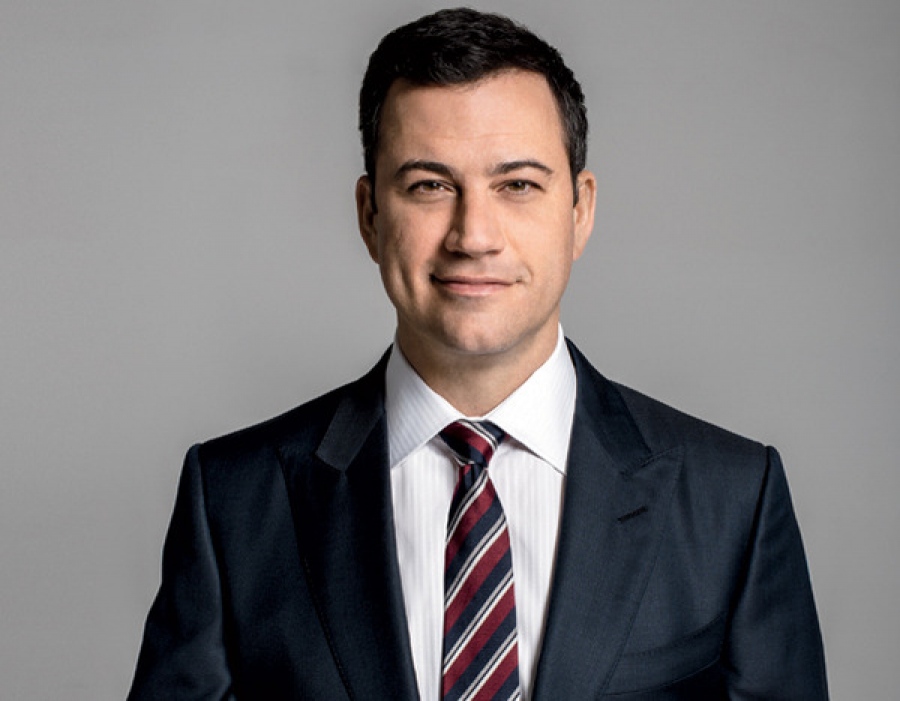 __________________________________________________________________
SAD FAREWELL TO BELOVED DEBBIE REYNOLDS AND DAUGHTER CARRIE FISHER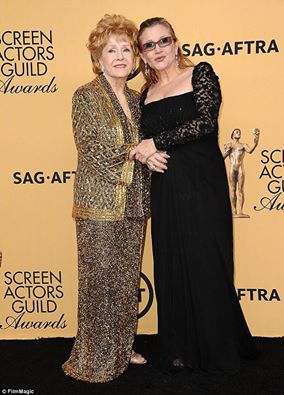 "Take That Broken Heart And Make Some Art" Carrie Fisher
---