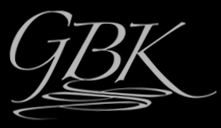 W Hollywood 2013 Pre-Emmy Event
GBK Blended Gifting with Charitable Giving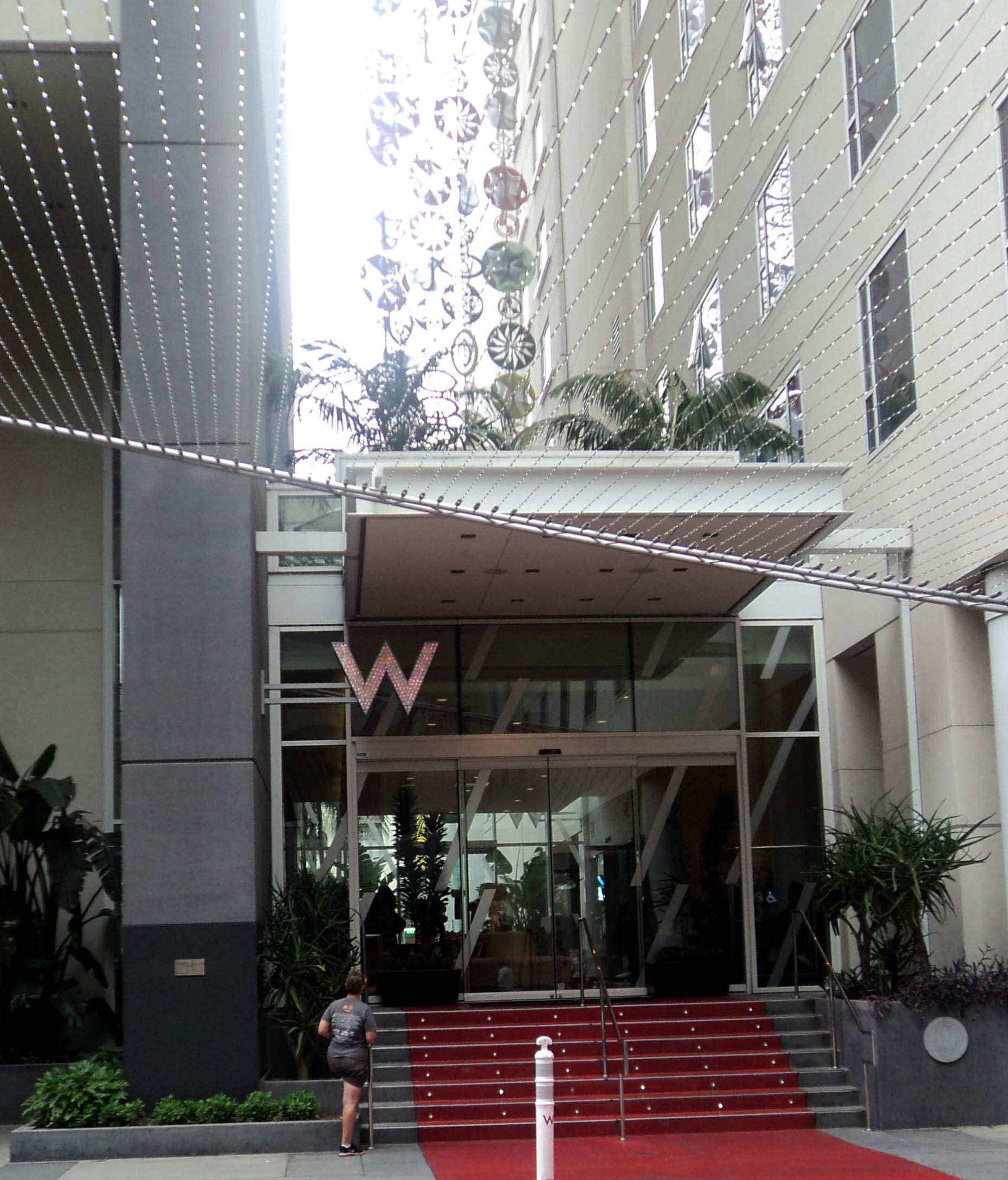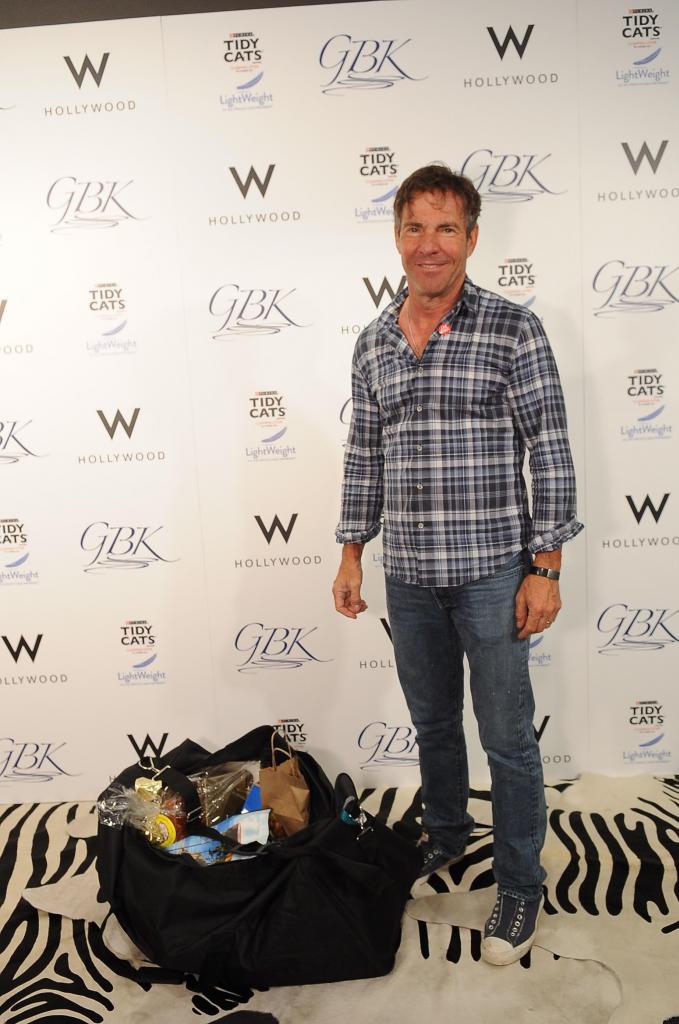 GBK's September 20th & 21st  lounge was attended by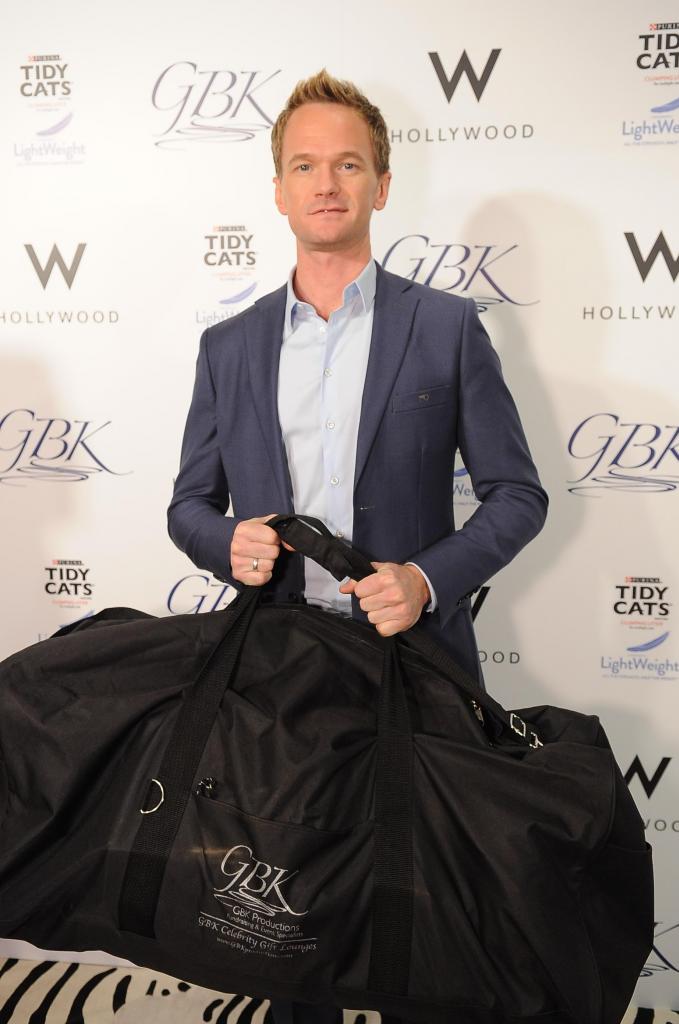 celebrities from over 10 nominated shows including Host of the Primetime Emmy® Awards, Neil Patrick Harris, and Nominees Ed O'Neill ("Modern Family"), Harry Hamlin ("Mad Men"), Linda Cardellini ("Mad Men"), Tony Hale ("Veep"), Travis Wall "So You Think You Can Dance", Chris Noth ("The Good Wife"), Lesley Nicol ("Downton Abbey"), Gleb Savchenko ("Dancing With The Stars"), Jackson Pace ("Homeland"), Karina Smirnoff ("Dancing With The Stars"), Lori Greiner ("Shark Tank"), Mary Murphy "So You Think You Can Dance", Matt Walsh ("Veep"), Reid Scott ("Veep"), RJ Mitte ("Breaking Bad"), Sufe Bradshaw ("Veep"), Timothy Simons ("Veep"). Other fantastic guests attended, including Alfre Woodard ("Copper"), Matt LeBlanc "Episodes",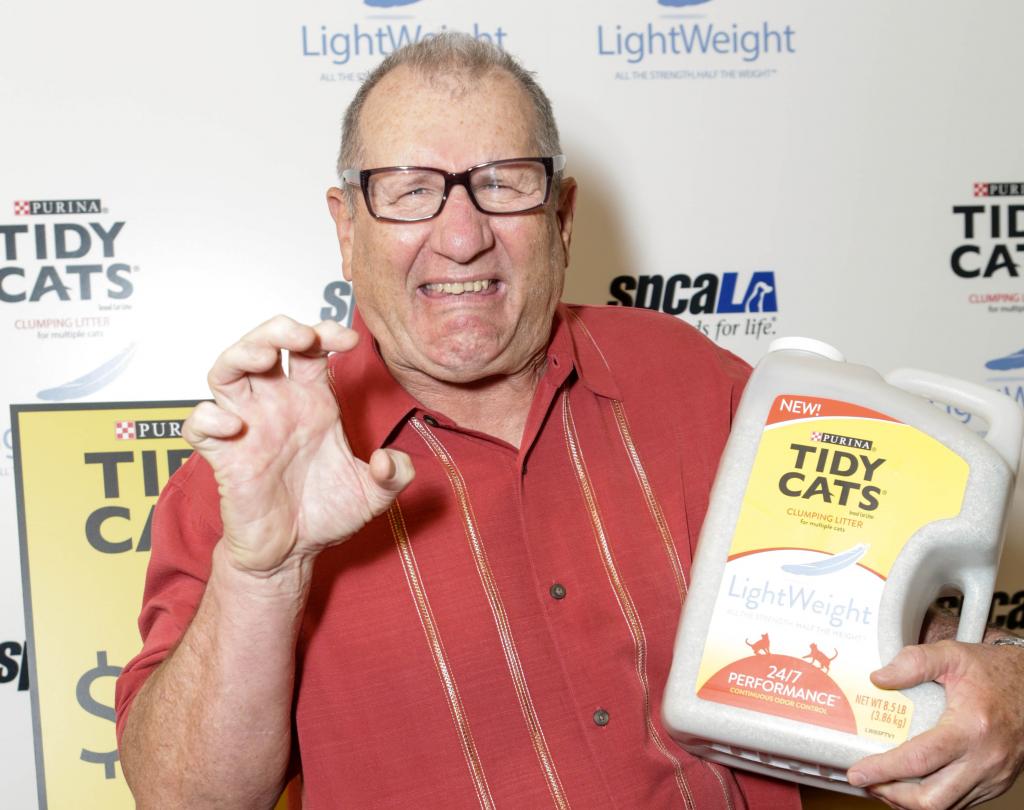 Dennis Quaid ("Vegas"), Jason Isaacs ("Case Histories"), Joe Morton ("Scandal"), Regina King ("Southland"),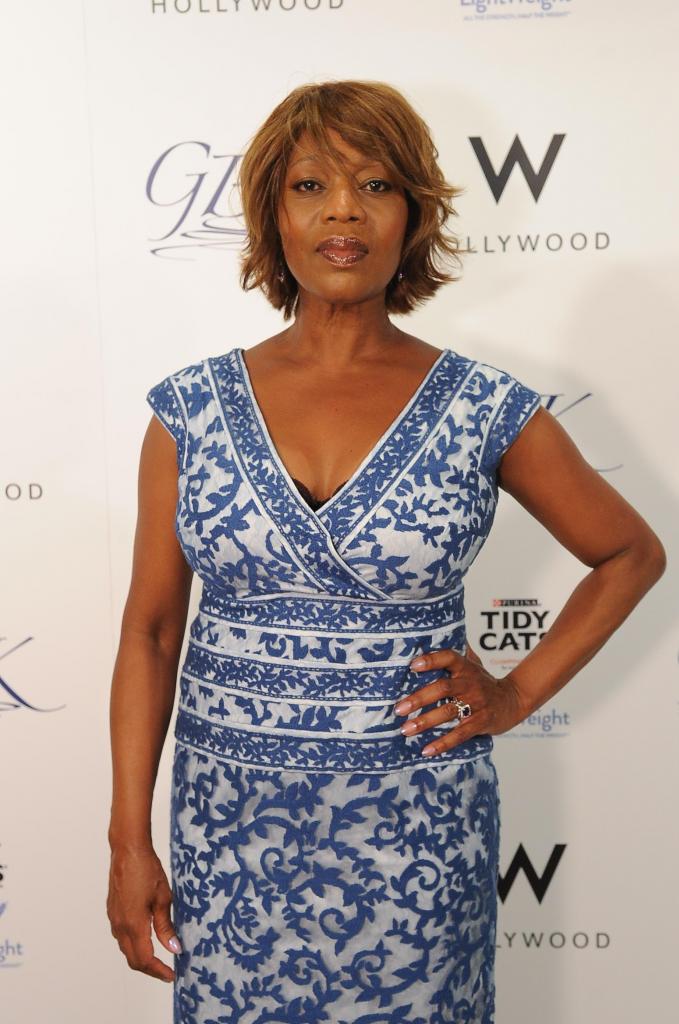 Rumer Willis ("Return to Sender"), Camille Grammer ("Real Housewives of Beverly Hills"), Dania Ramirez ("Devious Maids"), John Benjamin Hickey ("The Big C Hereafter"), Jose Pablo Cantillo ("Walking Dead"), Meghan Ory ("Once Upon A Time"), AJ Buckley ("CSI: NY"), Nico Tortorella ("The Following"), Steven Bauer ("Ray Donavan"), Terry O'Quinn ("Falling Skies"), Willie Garson ("White Collar"), Yvette Nicole Brown ("Community"), and many more!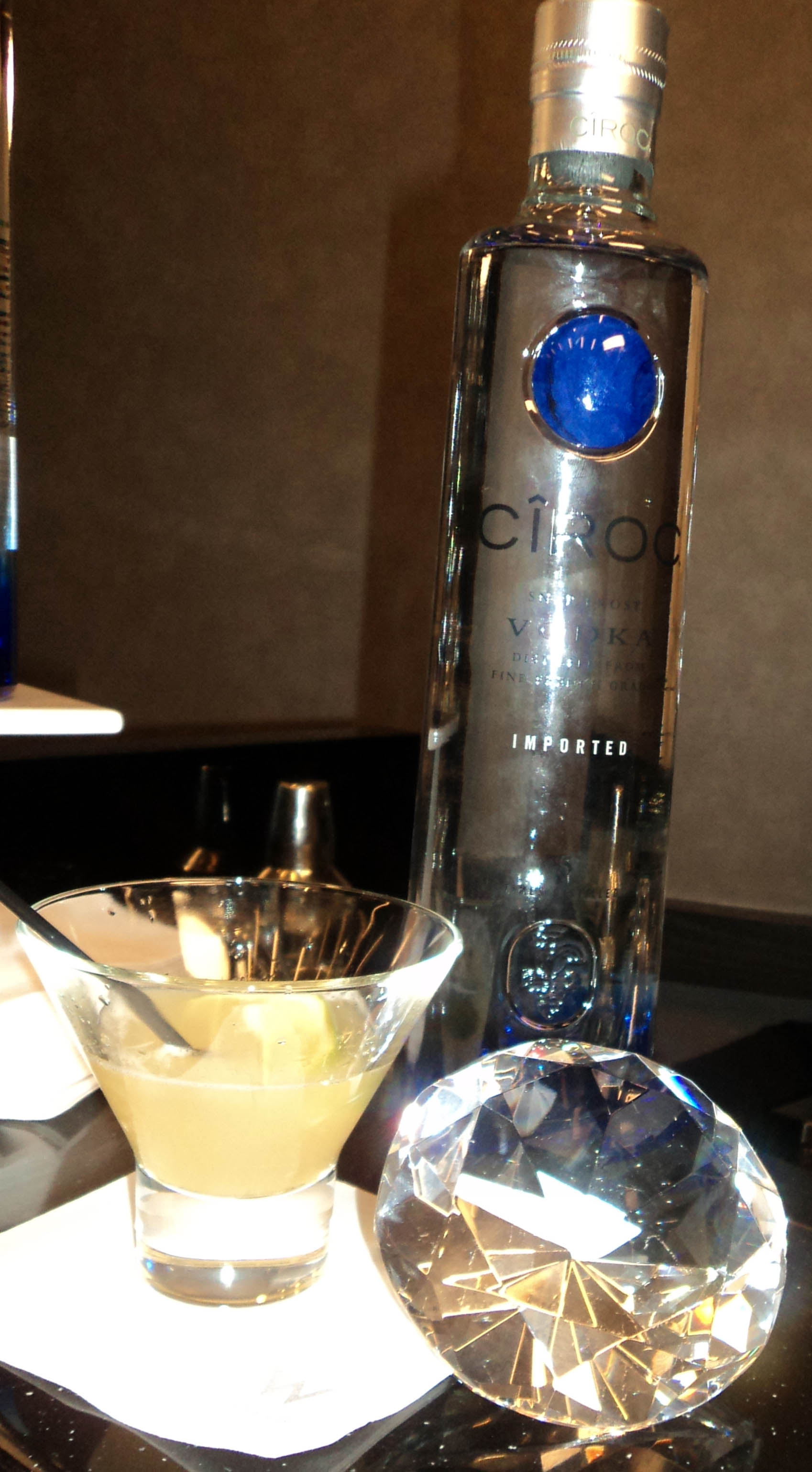 GBK, the luxury lifestyle gift lounge and special events company, honored the 2013 Emmy Award Nominees and Presenters at their annual Gift Lounge which featured a range of great gifts and brands including some great charities: The Creative Coalition, Lambda Legal, GUARDaHEART Foundation and spcaLA. With combined efforts from GBK and the event's Presenting Sponsor, NEW Tidy Cats® LightWeight 24/7 Performance®, a total of $49,000 was raised for charity.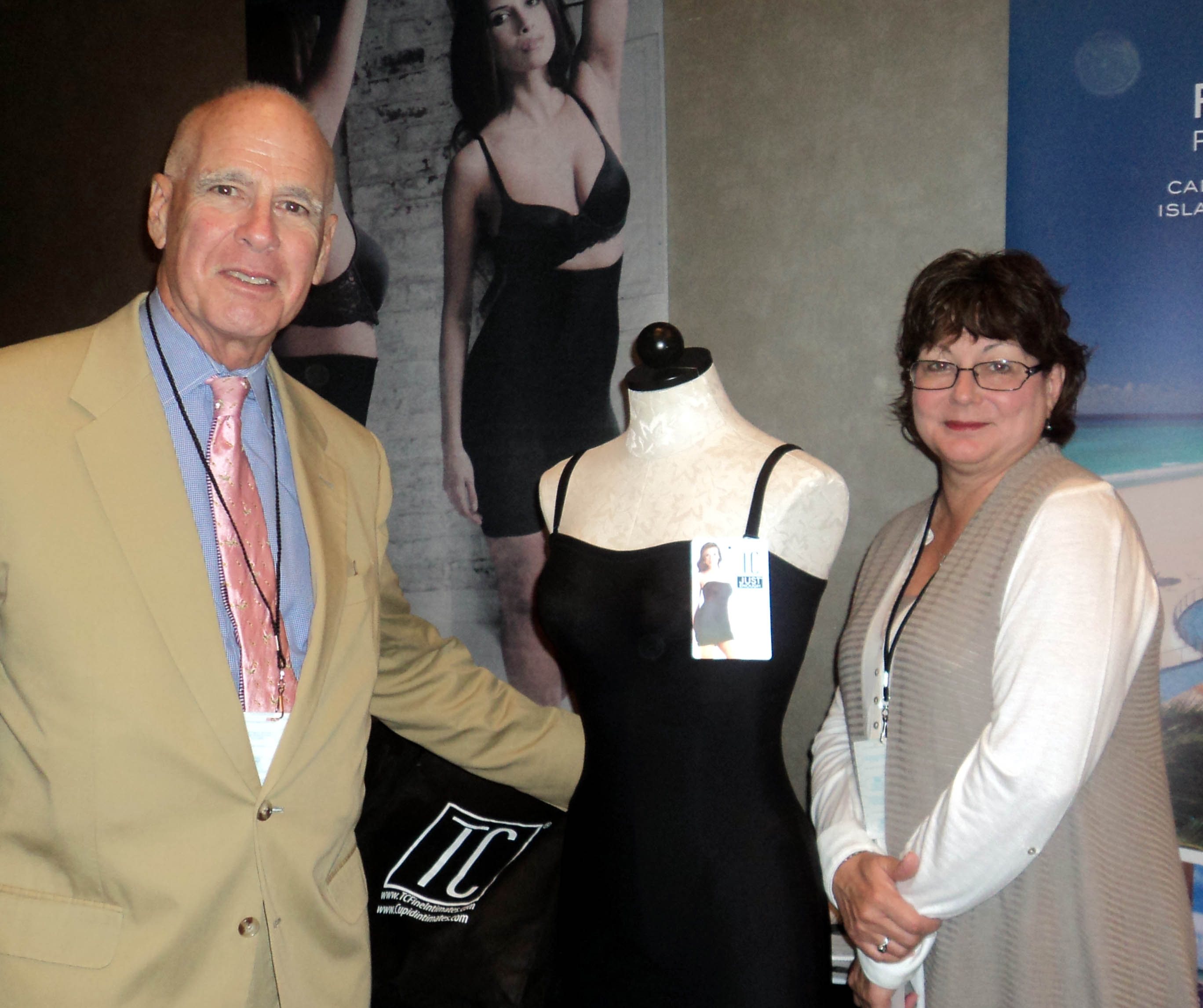 Some of the luxury gifts included jewelry from Helzberg Diamonds who was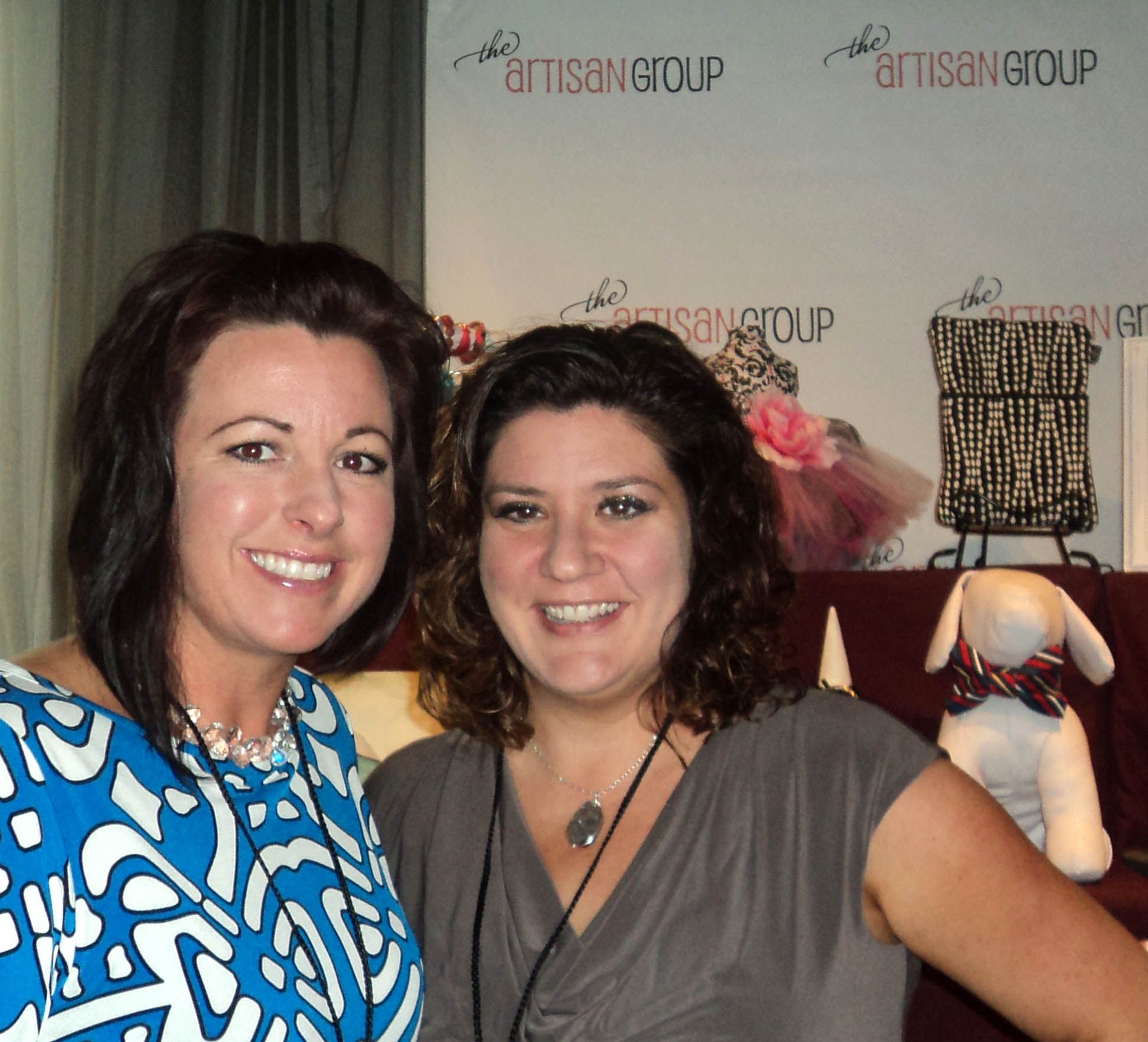 onsite gifting their exclusive INFINITY X INFINITY jewelry collection inspired by ABC Television's primetime hit series "Revenge"; flat irons from Barbar Hair Tools; multifunctional scarves from HEADWARE; nail design from imPRESS Press On Manicure by Broadway Nails; stone and pearl jewelry from Sb Collections; a selection of handcrafted gifts from THE ARTISAN GROUP®; gift certificates for infrared sauna sessions from THE SWEAT SHOP LA; luxurious shapewear by TC Intimates; gift cards and hair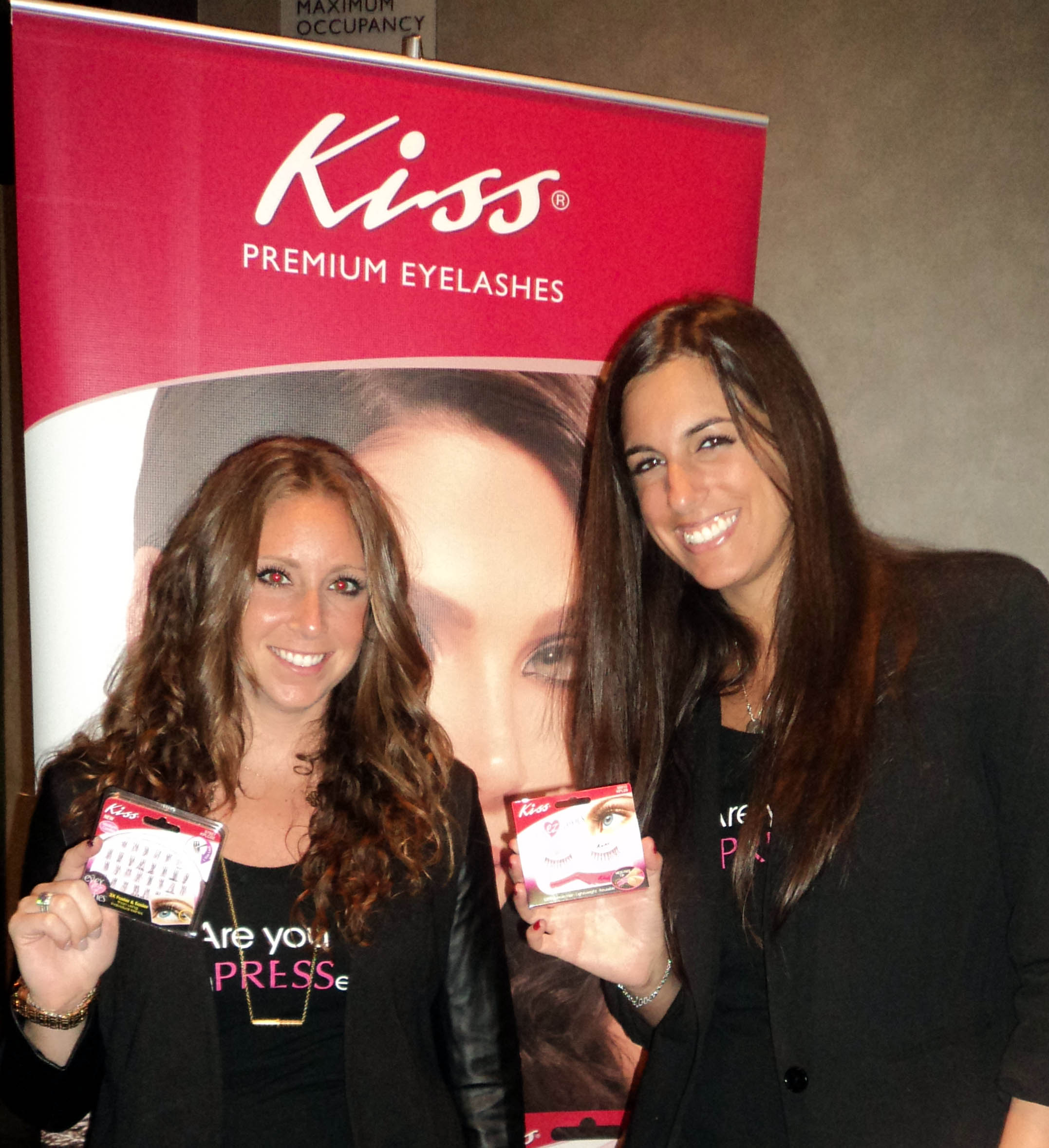 extensions from Pelo Hair, Los Angeles; premium positioning on www.WallOfCare.com and 10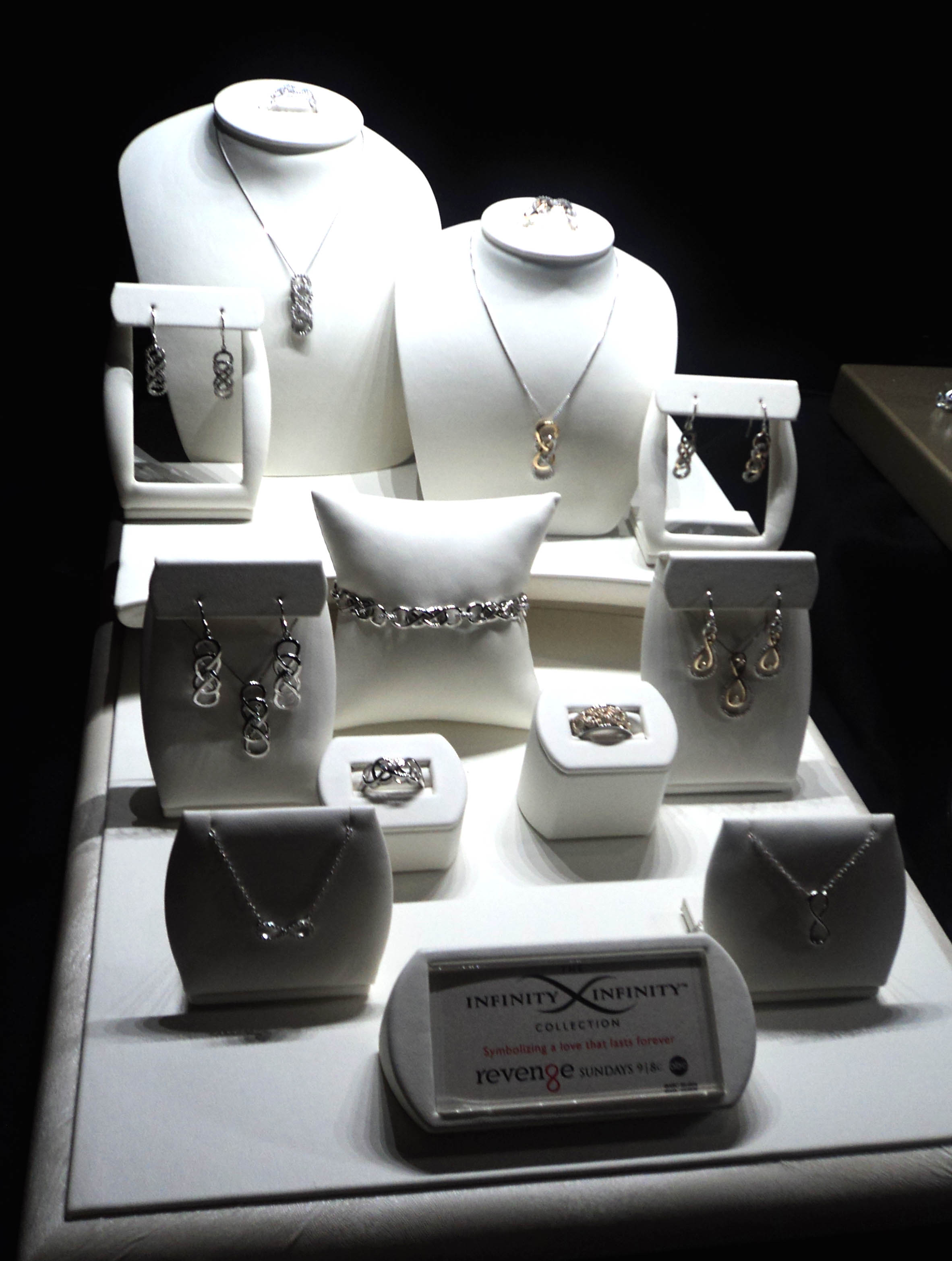 years .ECO trademark artist name licensing from Planet.ECO; online subscriptions for mail-order goody bags for dogs from BarkBox; designer carmel apples from apple-revolution.com; lifetime memberships to daily meal plan and exercise program from No Think Diet; custom hats from Gratitude Couture; and t-shirts from ChildSupport, a cause-driven company all about style with a purpose striving to make a difference in the lives of children living in desperate situations.
Always a great addition to any luxury lounge, the event featured many great destinations including The St. Regis Bora Bora Resort, offering Deluxe Overwater Villas with breakfast and discounts at the Miri Miri Spa by Clarins; The St. Regis Aspen Resort, featuring luxury accommodations and complimentary lift ticket; and Palace Resorts and Caribbean Living, gifting an all-inclusive resort stay at Grand Moon Palace at Palace Resorts.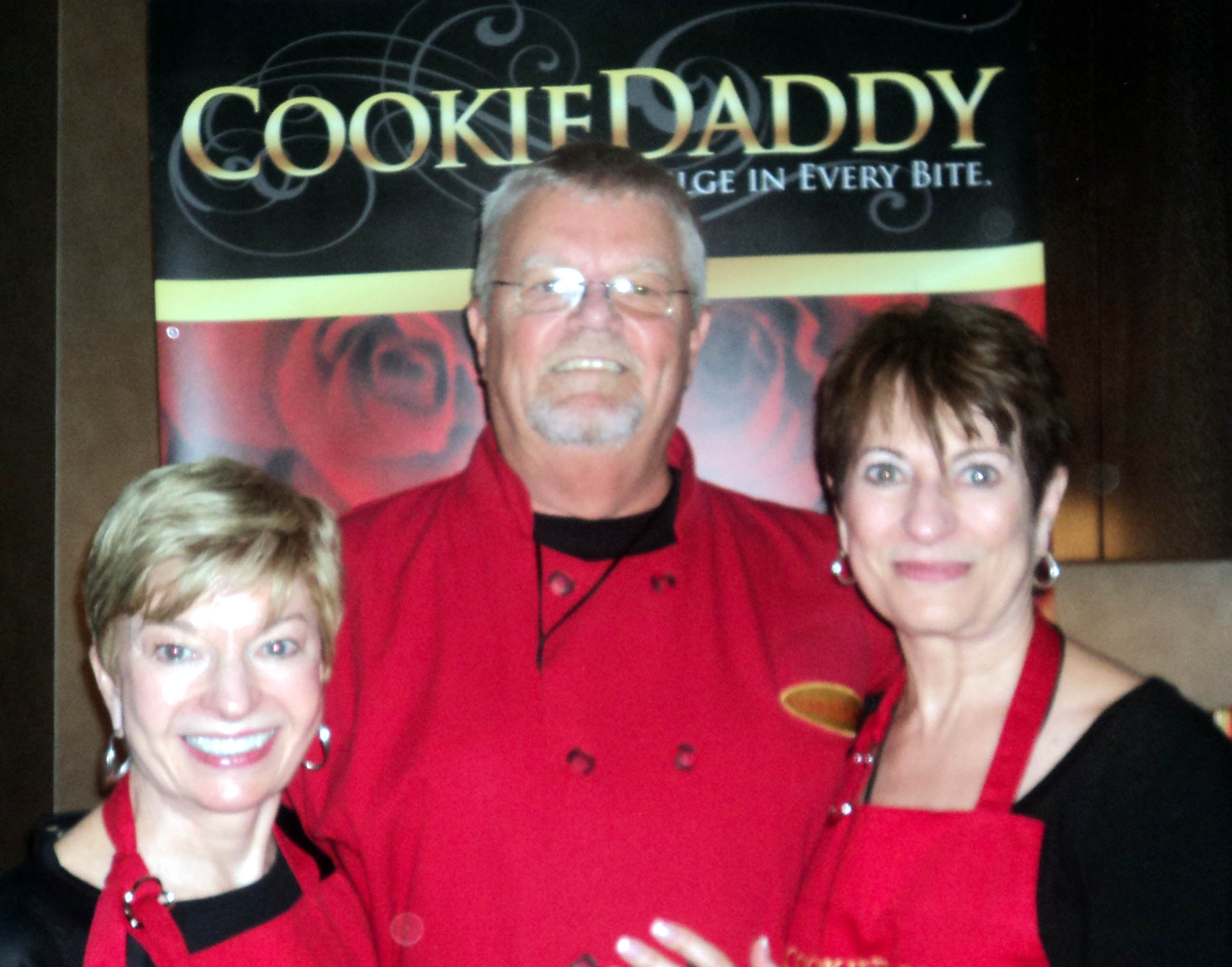 Known for the most delectable and premium selection of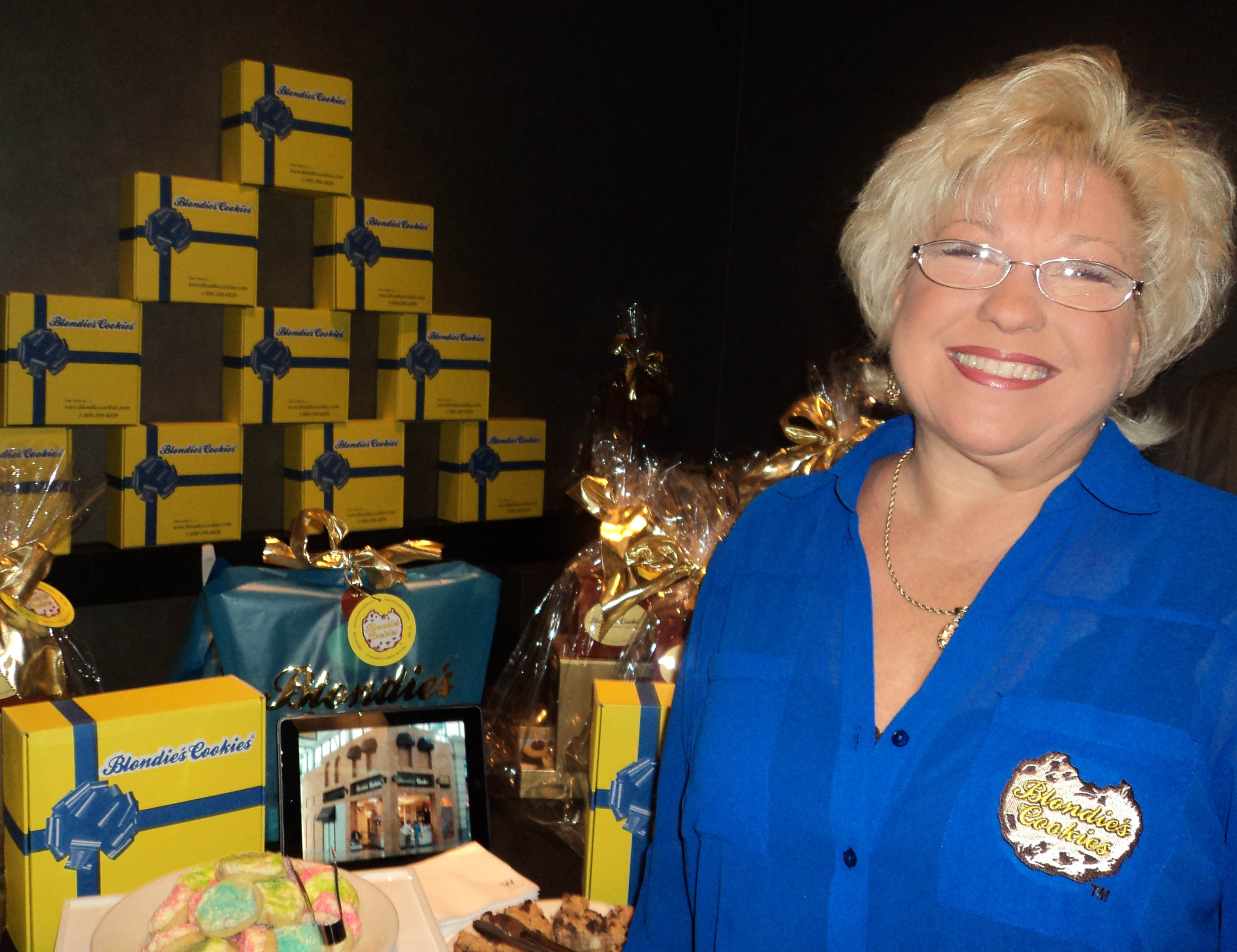 edible sweets and treats, GBK featured a range of gourmet sponsors including Sequin Wines; Prima Dolce Company – Bella's Fruit Compotes; Ike's Love & Sandwiches LLC; Blondie's Cookies; Cocopotamus Chocolate; Oasis Mediterranean Cuisine; Lovely Candy Co.; Cookie Daddy; and Total Wine & More and Truett Hurst, America's largest independent retailer of fine wine, spirits, and beer, on site gifting Square, their sustainably farmed fine wine that doesn't cut corners.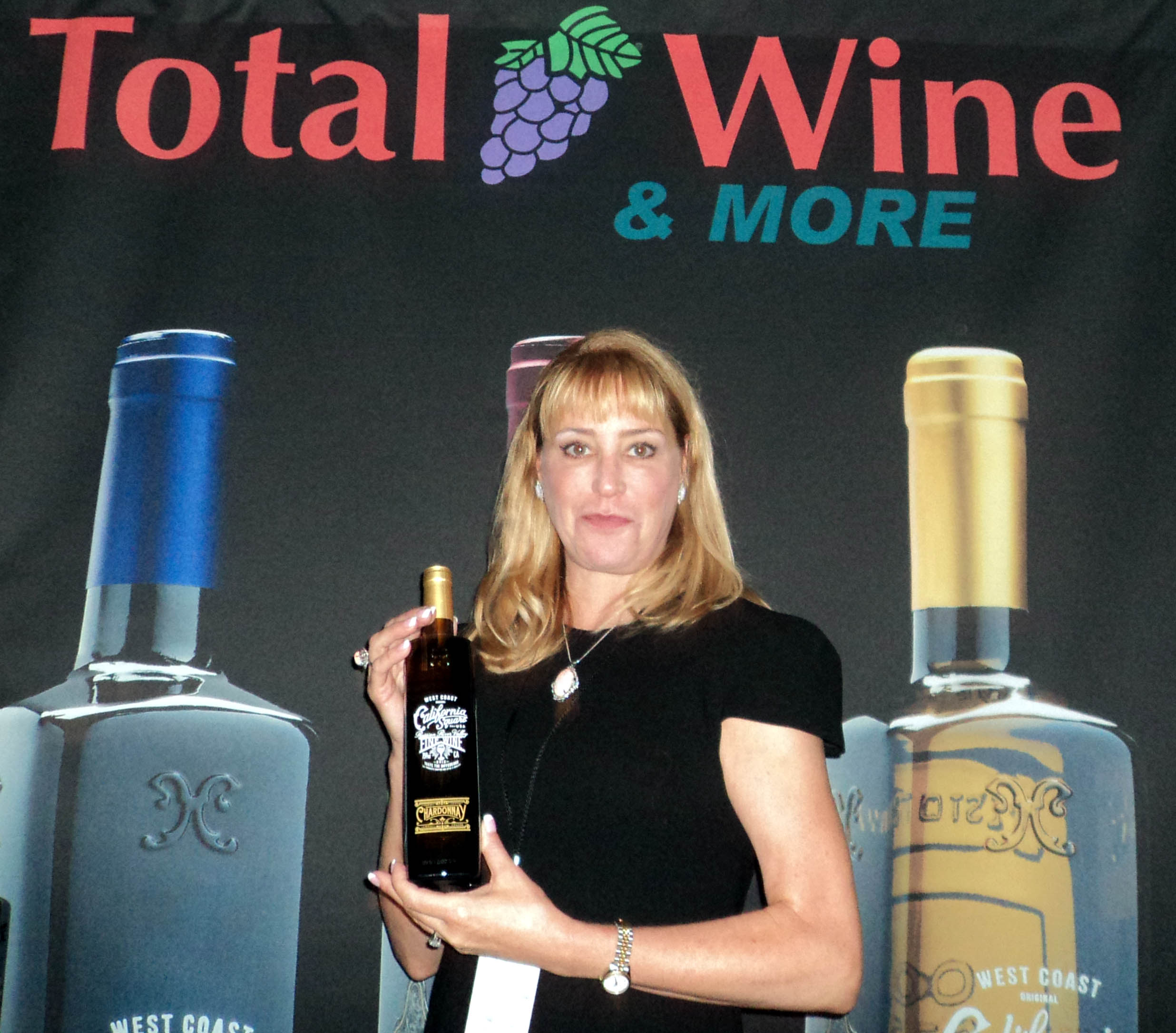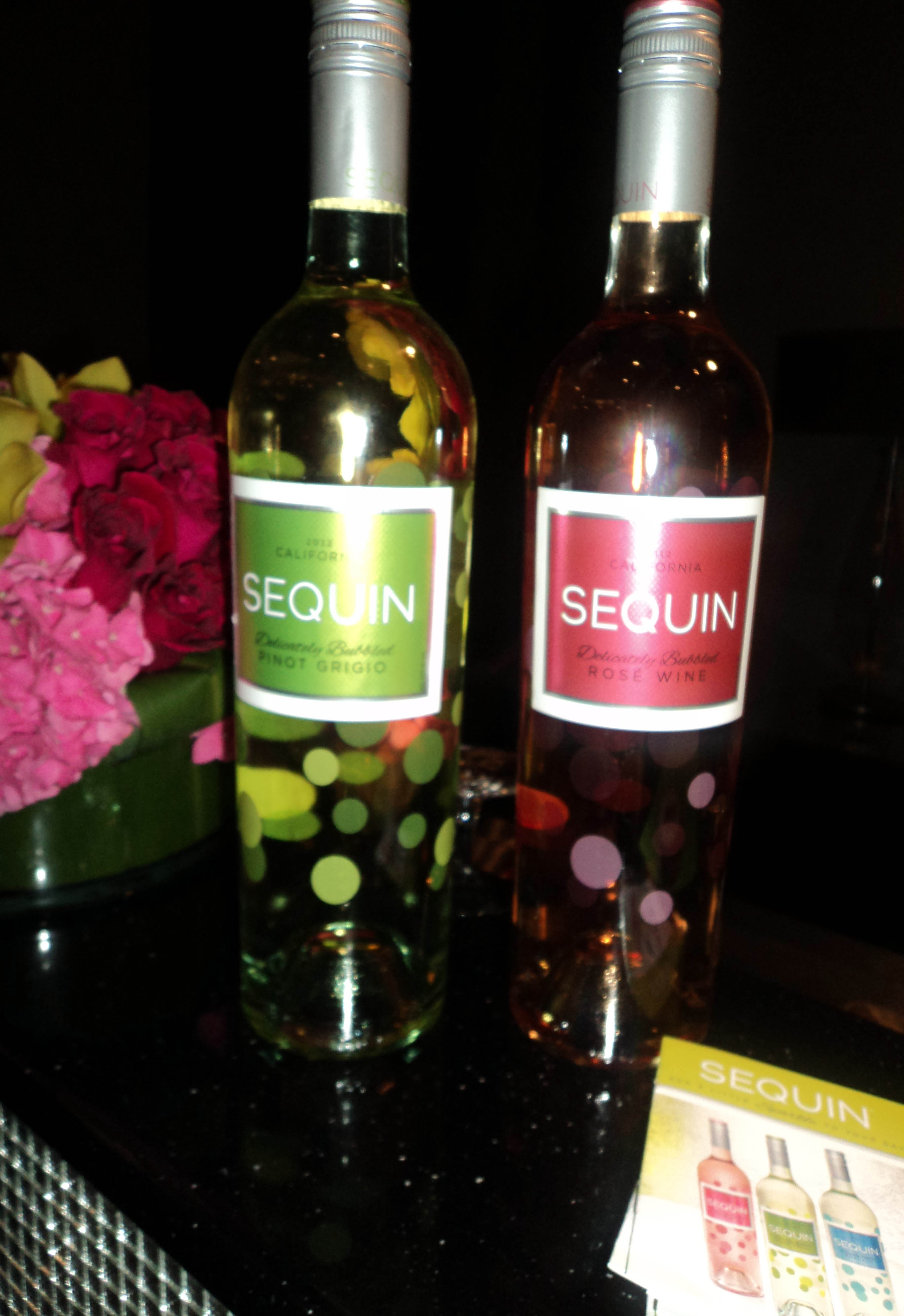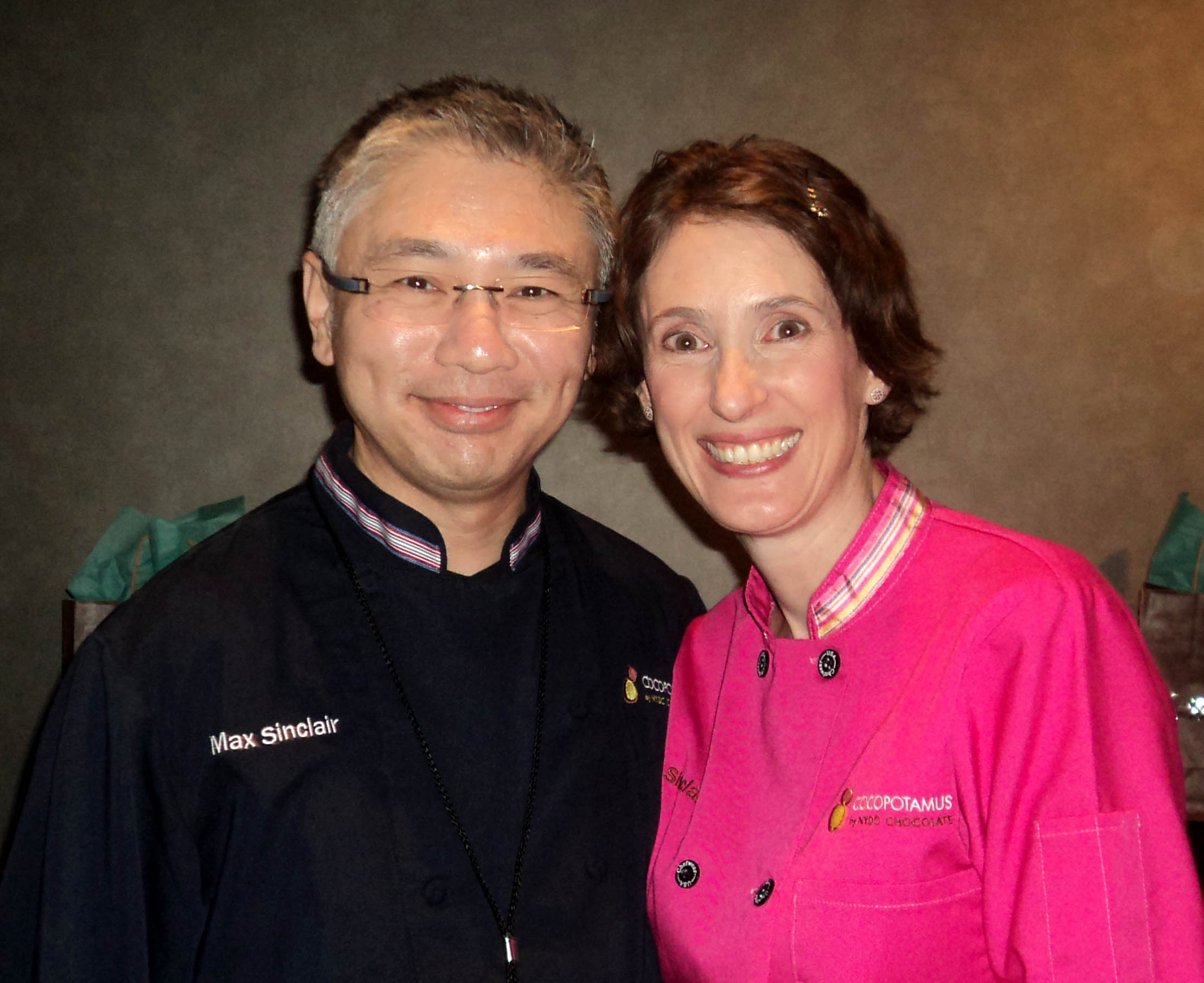 To top off the event, Action Flipbooks was on site helping guests to create their own custom animated video flipbooks to take home. It was truly a fun-filled day of gifting, celebrating and fundraising.
For more information on the event's charitable organizations:
spcaLA – www.spcala.com
Lambda Legal – www.lambdalegal.org
The Creative Coalition - www.TheCreativeCoalition.org
GUARDaHEART – www.guardaheart.org
ABOUT GBK: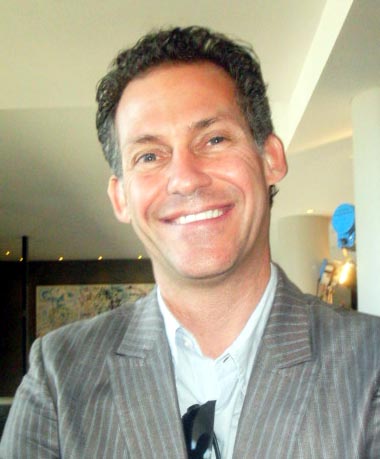 GBK, formerly GBK Productions, is a luxury lifestyle gifting and special events company, specializing in entertainment marketing integration. Formed in 2000 by Gavin Keilly, the company's Founder and CEO, GBK consists of five divisions: GBK Celebrity Gifting, GBK Special Events, GBK Weddings, GBK Charitable Consulting and GBK Marketing/Public Relations.  Widely known in the entertainment industry for bringing that little extra something into the Gifting Lounge environment, GBK offers its clients a full range of marketing services.  For more information on Gavin B. Keilly (CEO), Carla Domen (VP) or GBK, please go to gbkproductions.com. 
________________________________________________________________   PATINA CELEBRATES 18 YEARS OF SERVICE AT THE CREATIVE ARTS BALL AND PRIMETIME EMMY® AWARDS GOVERNORS BALL 
 "Enchanted Forest" Inspired Manu by Patina Catering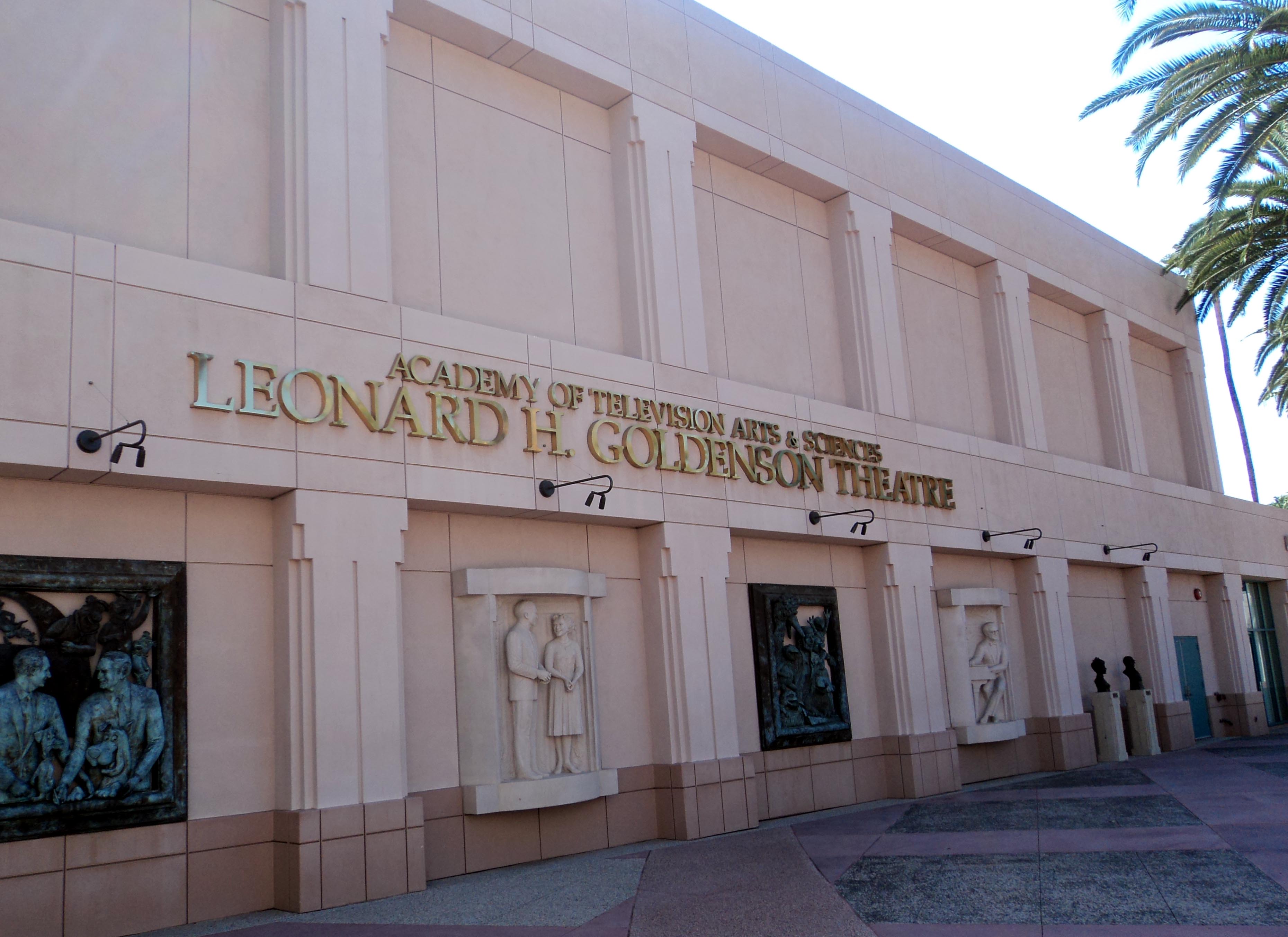 Patina Catering proudly announces that it will return as the official caterer for the prestigious Creative Arts Ball and 65th Primetime Emmy® Awards Governors Ball. This marks the 18th year for Patina Catering as the premiere culinary team for the largest formal sit down dinner in North America, and also commemorates the 16th year Patina has worked alongside renowned event producer Sequoia Productions to execute the grandest night in television.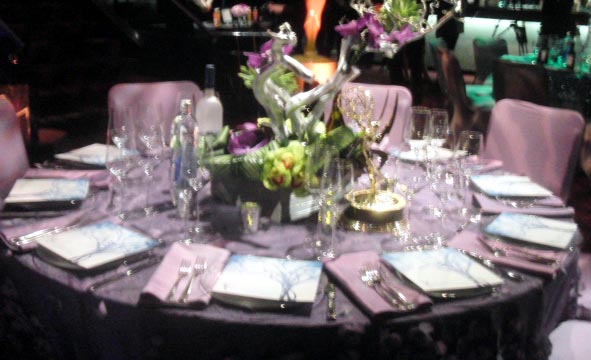 Beginning on Sunday, September 15, 2013 with the Creative Arts Ball followed by the 65th Prime time Emmy Awards Governors Ball on Sunday, September 22, 2013, a total of 7,000 Hollywood elite are set to dine and celebrate in the transformed West Hall of the Los Angeles Convention Center immediately after the awards telecast. Drawing from this year's theme, "Enchanted Forest," Joachim Splichal, Chef and Founder of Patina Restaurant Group, has designed a three-course menu for the two Emmy celebrations to create a complete sensory experience alongside décor by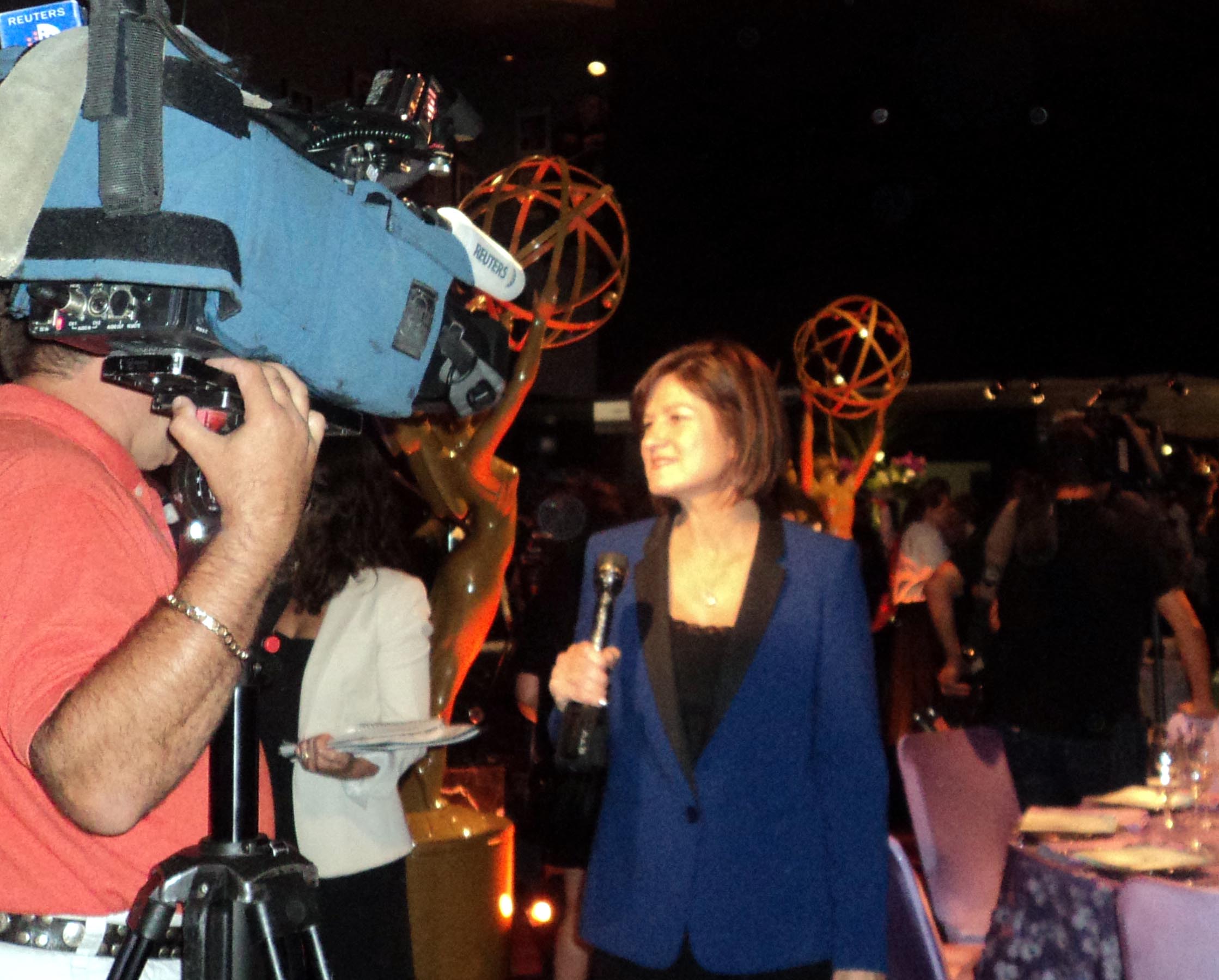 Sequoia Production's Owner and President Cheryl Cecchetto. By providing culinary offerings for the Primetime Emmys Governors Ball since 1989, as acknowledged by the esteemed BizBash Award for "Best Overall Catering at an Event" for the last four consecutive years, Patina Catering has the execution of the impressive night mastered. "We serve the attendees as though they are guests in one of our restaurants," says Splichal of the Creative Arts Ball and Governors Ball. "Working directly with local purveyors and suppliers to source only the best and most seasonal ingredients we are able to create dish after dish that appeals to the palate, as well as to the creative eye. I look forward to joining forces with Cheryl for the 16th year to create another magical evening that attendees will remember for years to come."
 Under giant trees casting an expansive canopy of foliage extending over 20,000 square feet, over 700 waiters will present guests with dishes that enhance the ethereal and exquisite fairytale-like setting. The official menu includes: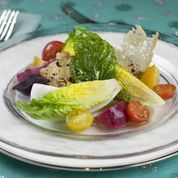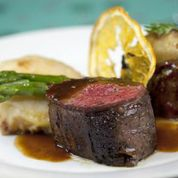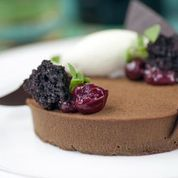 First Course of Little Gem Lettuce Basil-scented Mozzarella, Marinated Sun-ripened Tomatoes, Heirloom Baby Beets, Cider Maple and Sunflower Seeds, Basil Chips, Virgin Olive Oil with 2011 Beaulieu Vineyard® Carneros Chardonnay Main Course of Beef Filet Mignon and Red Wine-Braised Short Rib Cippollini Onion, Potato-Pear Gratin, Asparagus With 2009 Beaulieu Vineyard® Georges de Latour Private Reserve Cabernet Sauvignon Dessert Caramelia Namelaka Devil's Food Cake, Roasted Cherries, Mascarpone Cream with 2010 Beaulieu Vineyard® Maestro Collection Napa Valley Port and Muscat de Beaulieu. See September issue of Life Bites News "Culinary Coup" for Emmy recipes created by Patina.
The development of the Emmy menu has been a year-long labor of love that began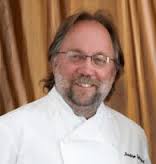 as soon as last year's festivities ended. More than 50 recipes were crafted and eventually pared down through a series of tastings with the Television Academy's Governors Ball Committee to culminate in the final agreed upon three-course menu. Capturing the whimsical theme of this year's event, the dining experience is enhanced by the ambience created through Cecchetto and Splichal's creative partnership. "Joachim [Splichal] and I both insist on a unique, personal and transformative guest experience, presented on a grand scale to befit Hollywood's elite," says Cecchetto. "This shared outlook is the foundation of our successful 16-year relationship. It's a great comfort to me that Joachim and his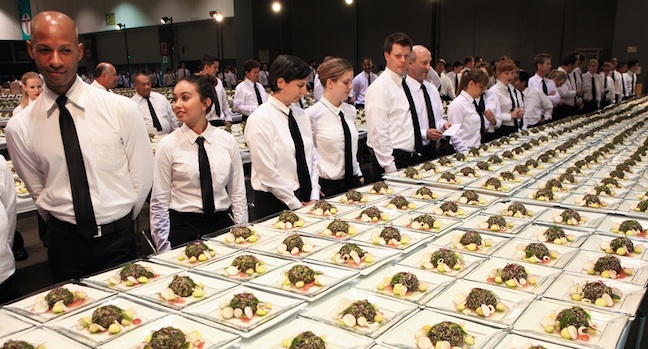 dedicated team of professionals present a consistently superb custom menu, via impeccable service, to the most discerning and seasoned of high-profile guests." The Patina Restaurant Group, are set to once again bring over 200 chefs and 18 executive chefs from across the nation to work on-site in the multiple large event kitchens. The annual Patina "family" affair not only requires dedication of every individual in the team atmosphere but also provides an opportunity to interact with company representatives from both coasts and glean inspiration to bring to each chef's respective establishments. This backbone of collaboration drives all involved to continually surpass expectations year after year when executing all dishes a la minute for a dining experience worthy of the attendees' accomplishments. 
Grey Goose Vodka brand ambassadors, Justin Winters and Randy Evans created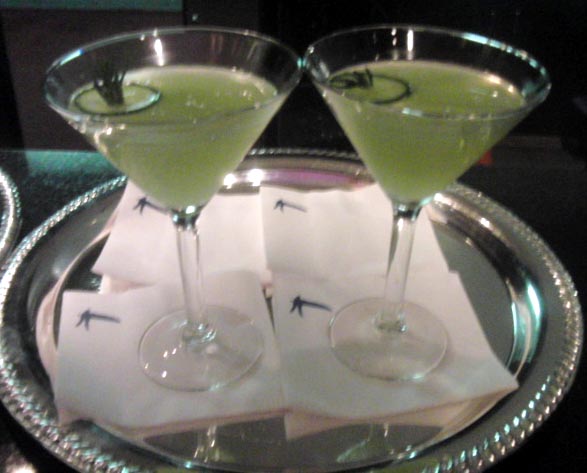 The Grey Goose Emmy Cocktail containing 11/2 parts Grey Goose Le Citron, 1 part St. Germain Liquor, 1 1/2 parts cucumber juice, 1/2 part fresh lime juice that is garnished with a cucumber wheel, rosemary sprig and edible silver flakes. See "Sips" in September Life Bites News for recipe.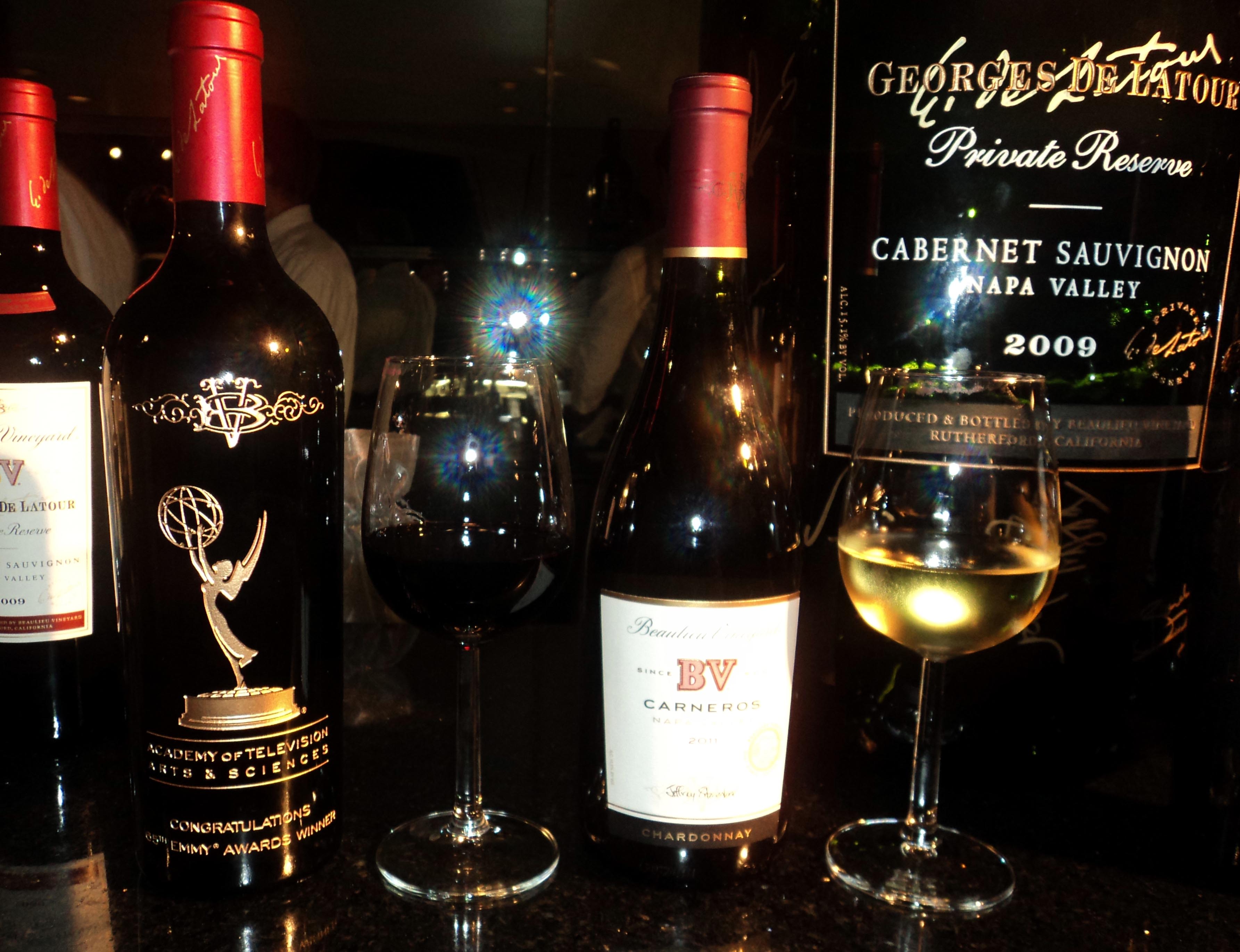 The 2013 wine sponsor for these  spectacular industry events is Beaulieu Vineyard, Napa Valley, California. Jeffrey Stambor, Director of Winemaking is the representative for the winery, which was established in 1900 and is renowned for its excellence in premium wine making.  For additional information visit: www.emmys.com.   by Bonnie Carroll LBN  
__________________________________________________________________
SPECIAL EVENTS FOR THE 2013 EMMY AWARDS
DEBBIE DURKIN ECO EMMY
2013 EVENT AT PICKFORD ESTATE
An Afternoon of Fun for Celebs & Charities
By Bonnie Carroll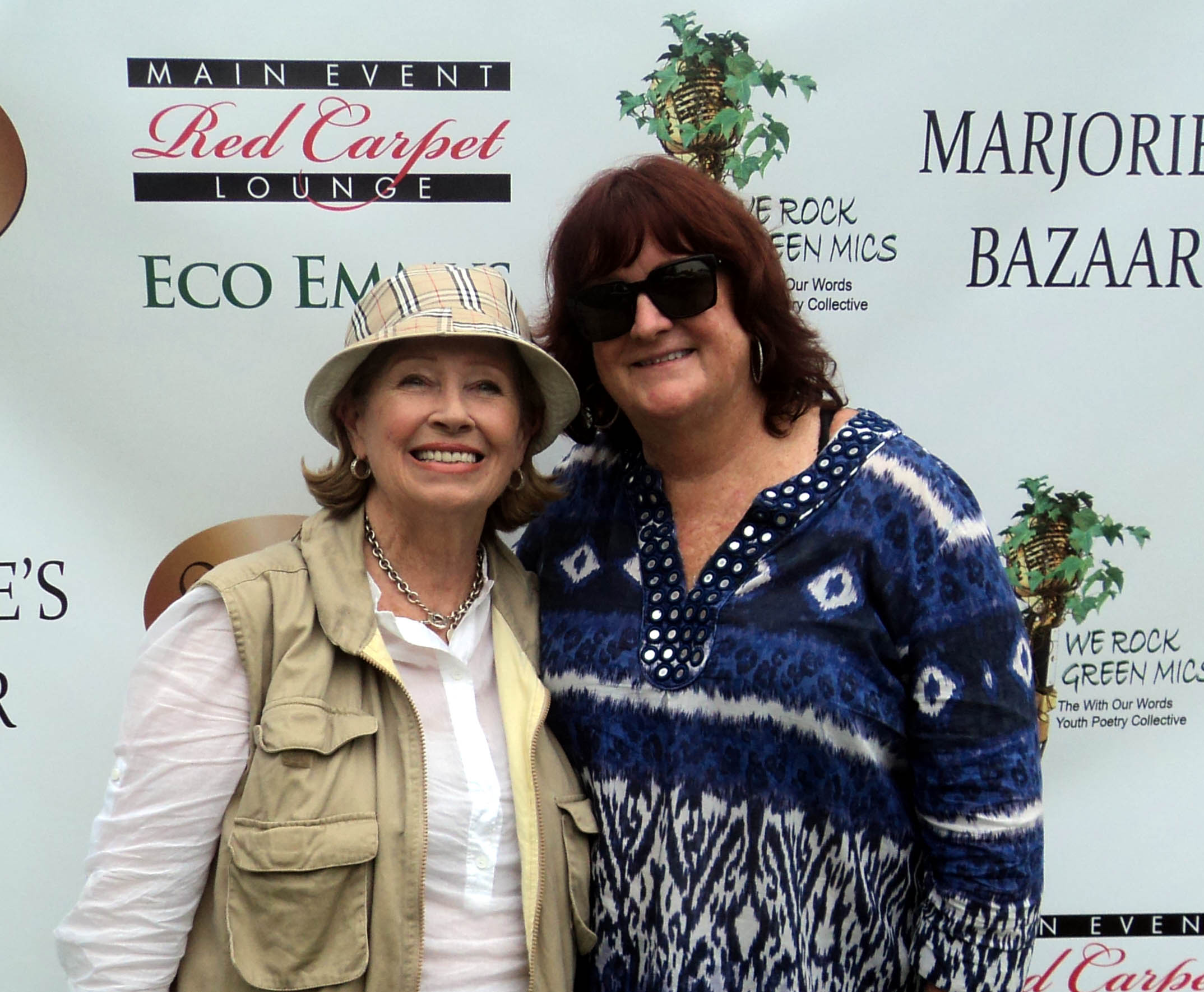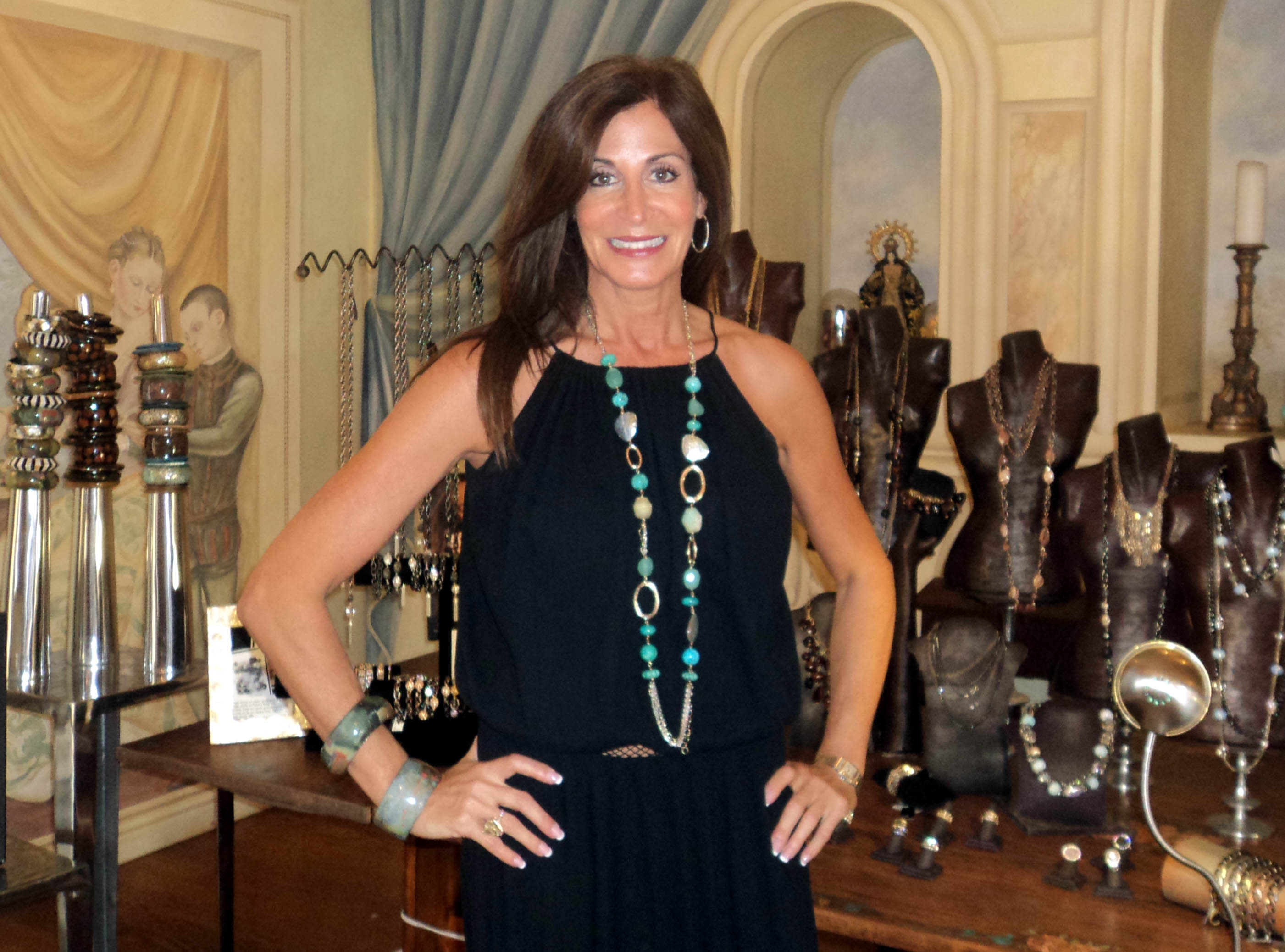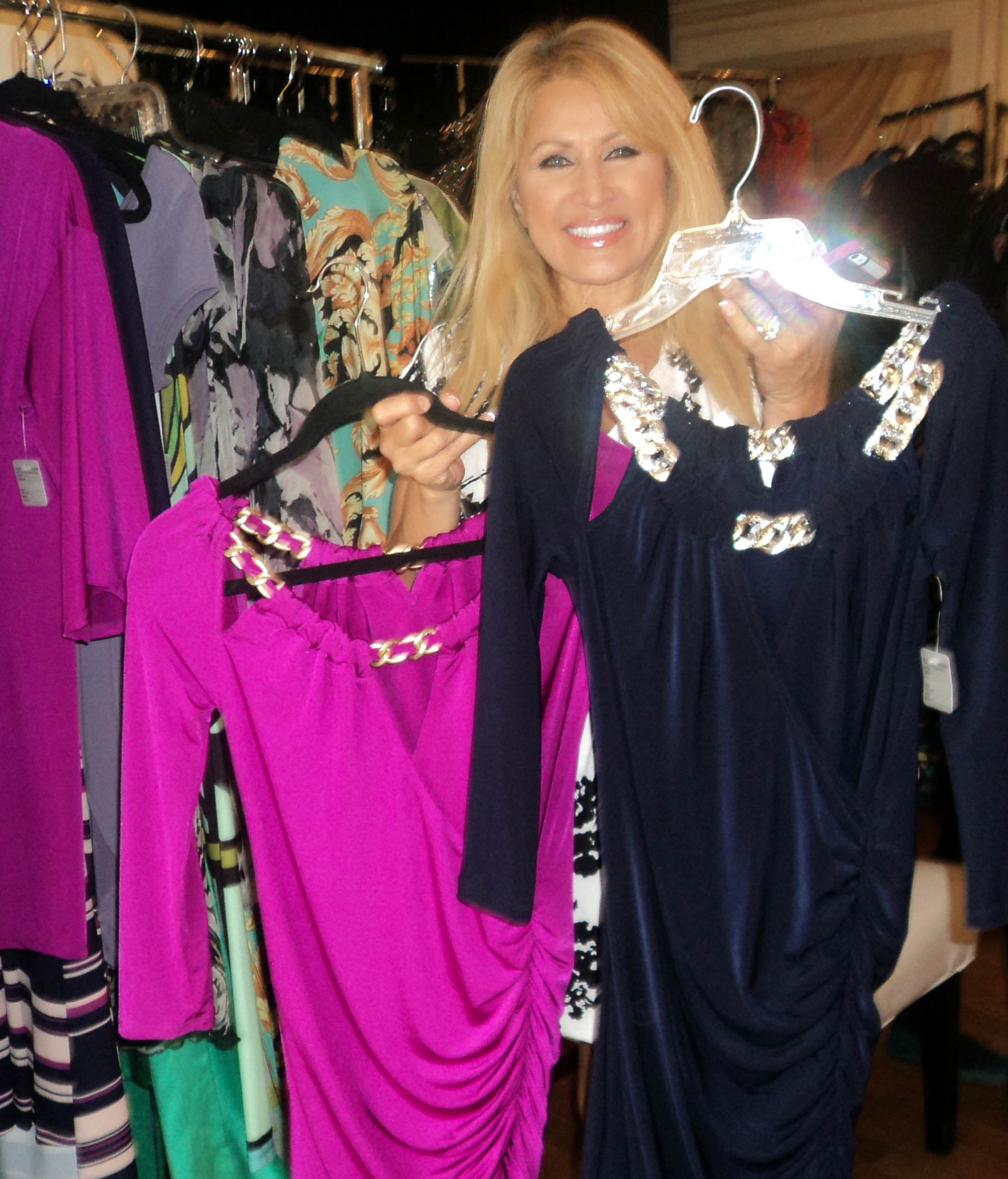 Debbie Durkin, a sister Chicagoan, always comes through with wonderful events that please guests and participants, and this year was no exception. The woman is love and attracts love from all who know her. The relaxed picnic style venue, located on the lawn of the former estate of Mary Pickford, was fun for everyone. Guests enjoyed being on a site where major films were shot and sharing information and news about important businesses and charities participating.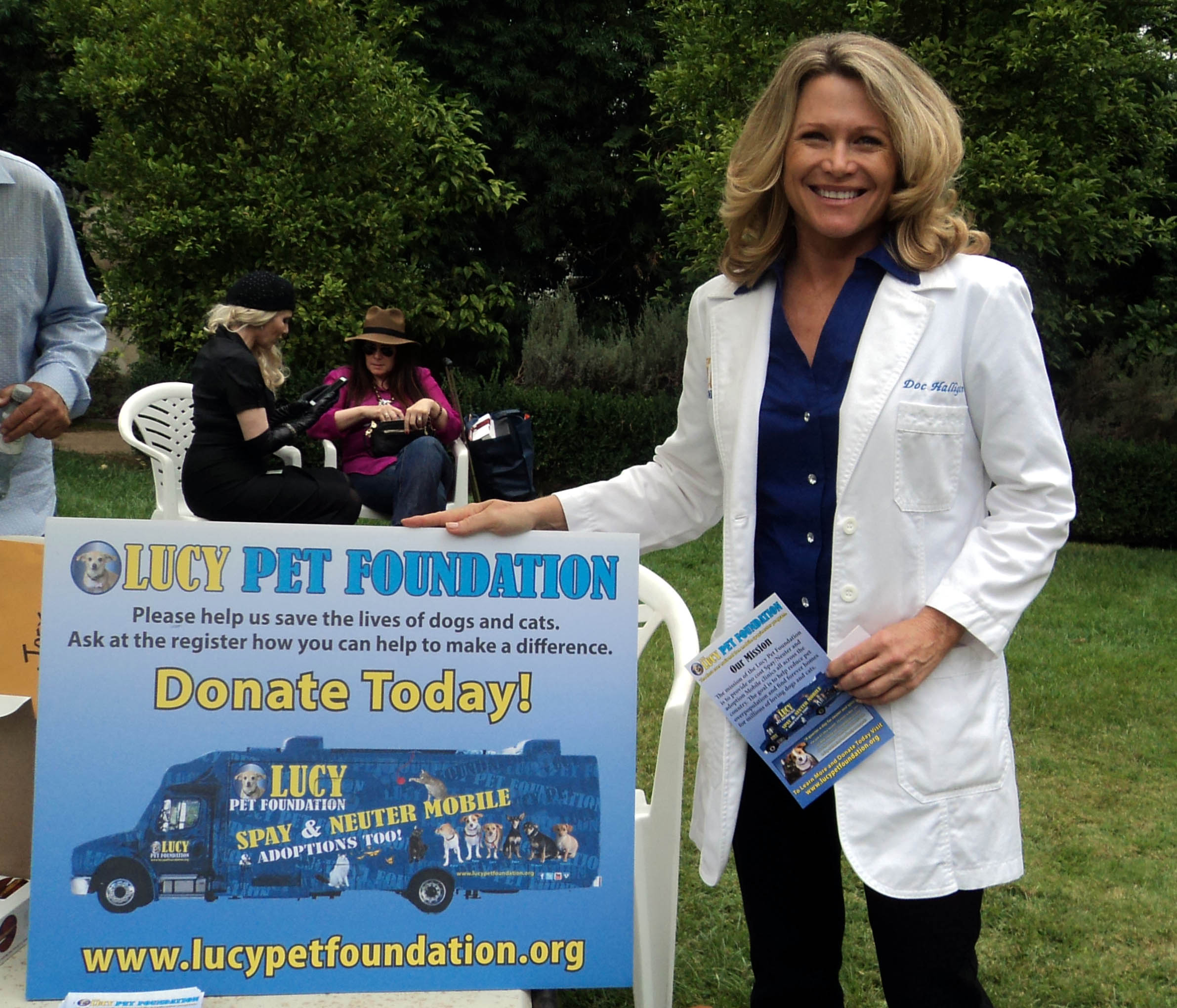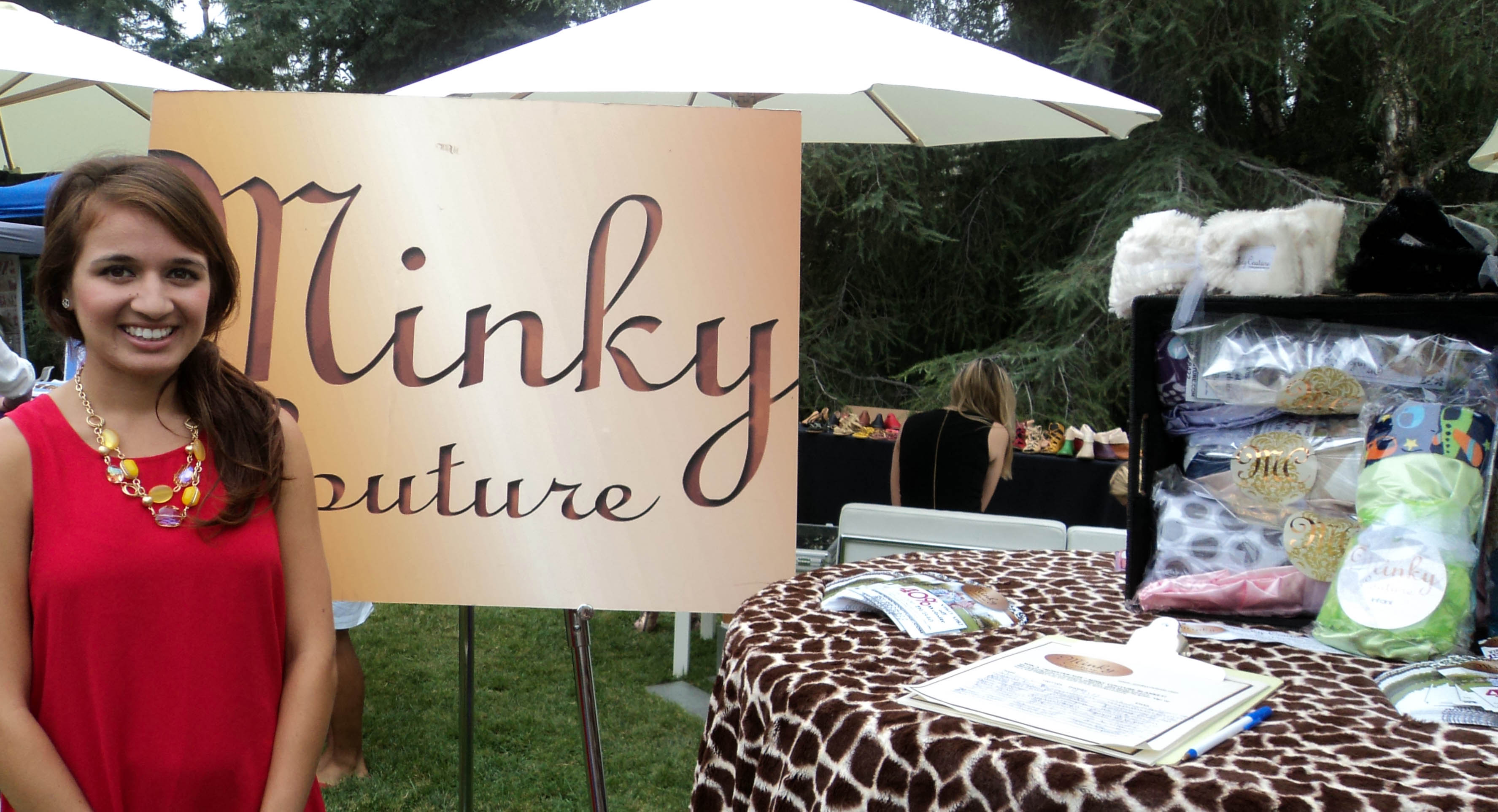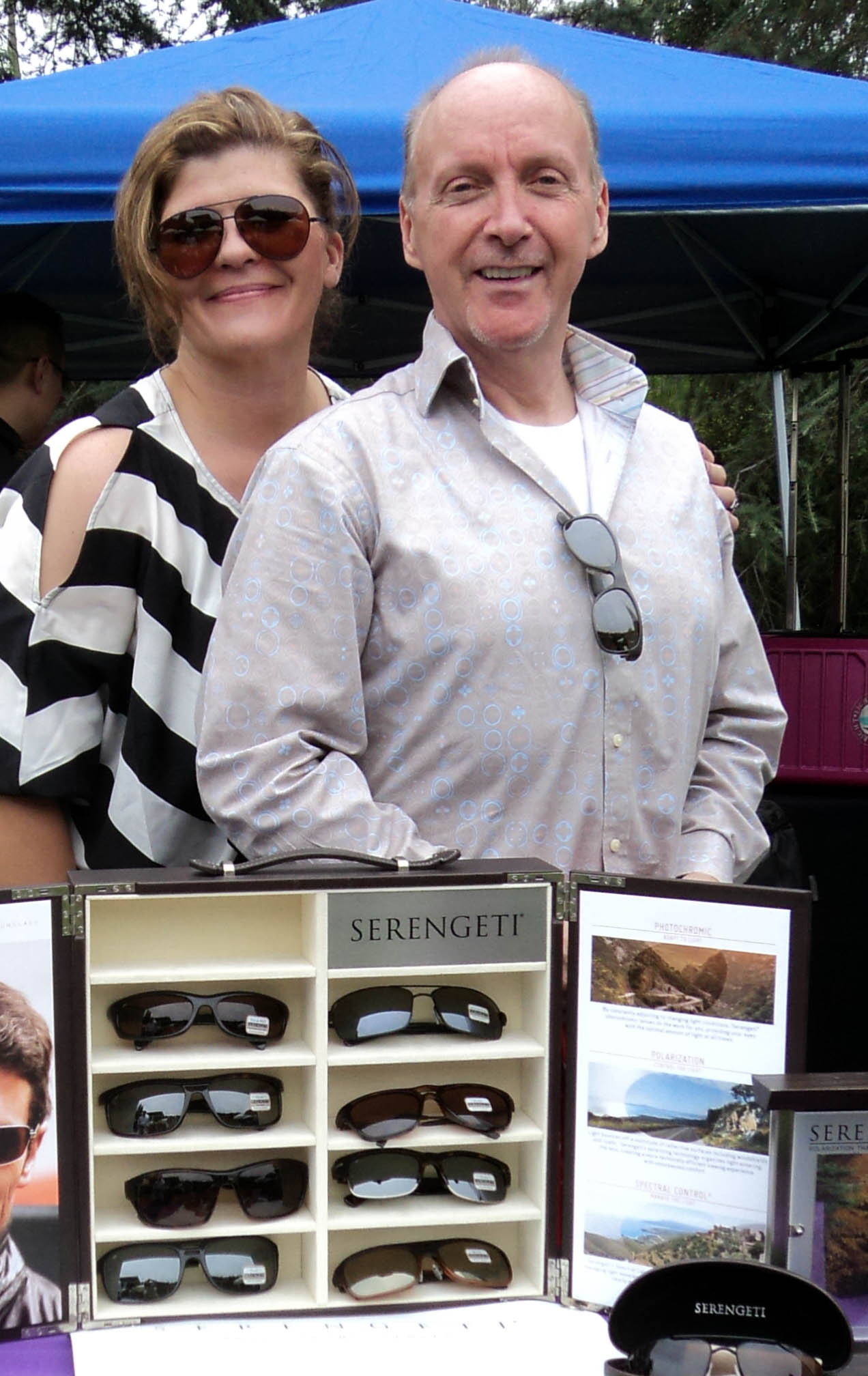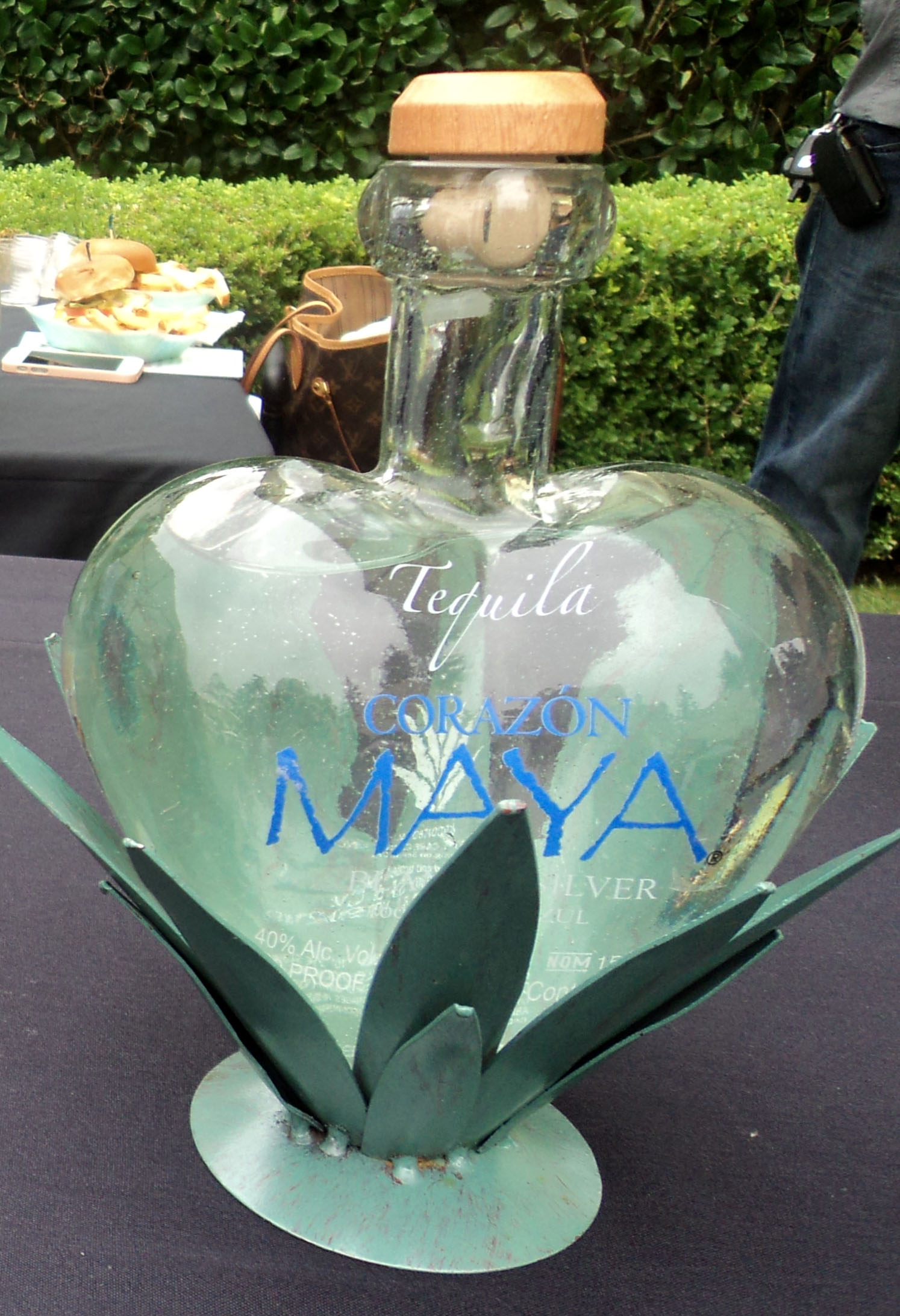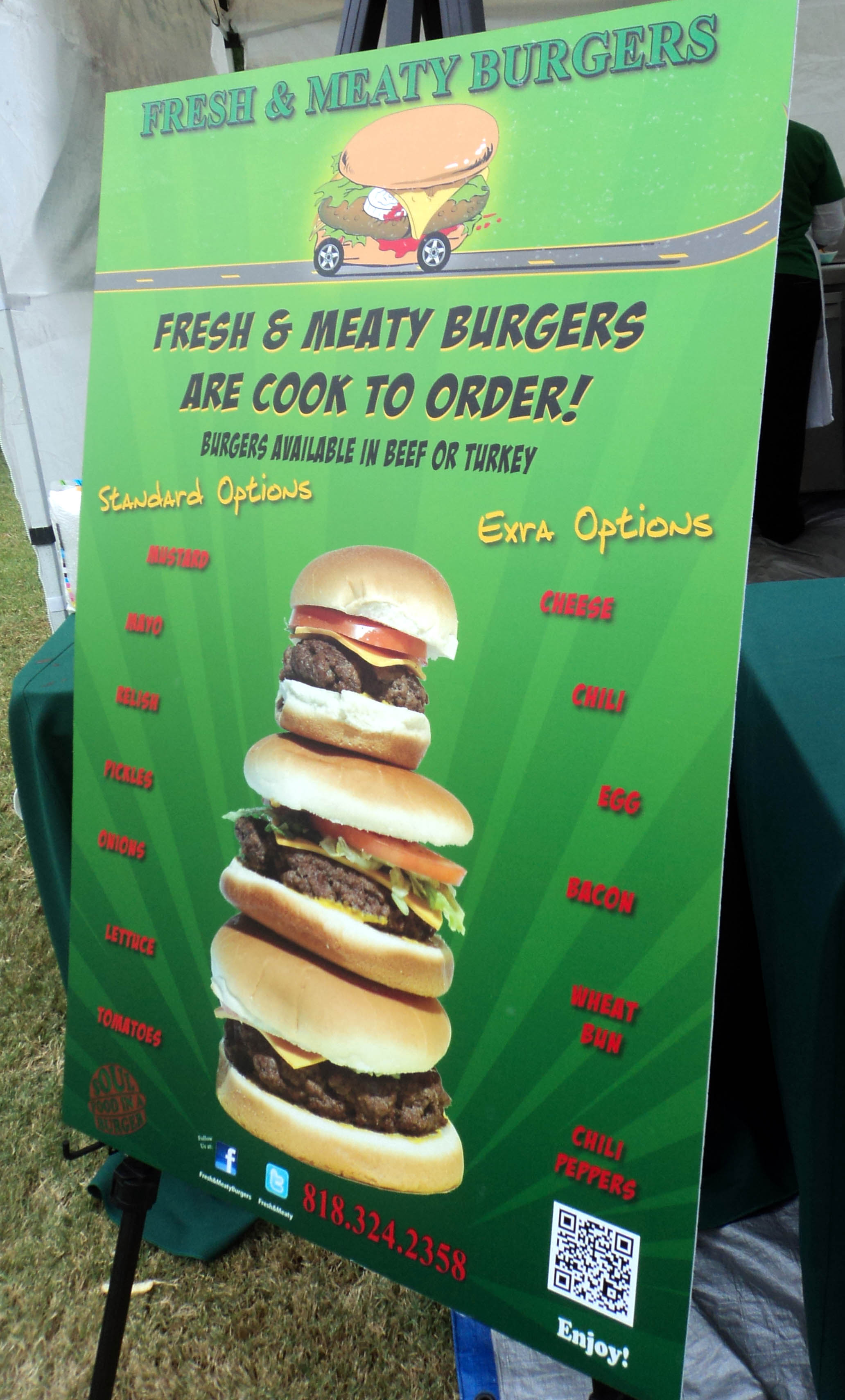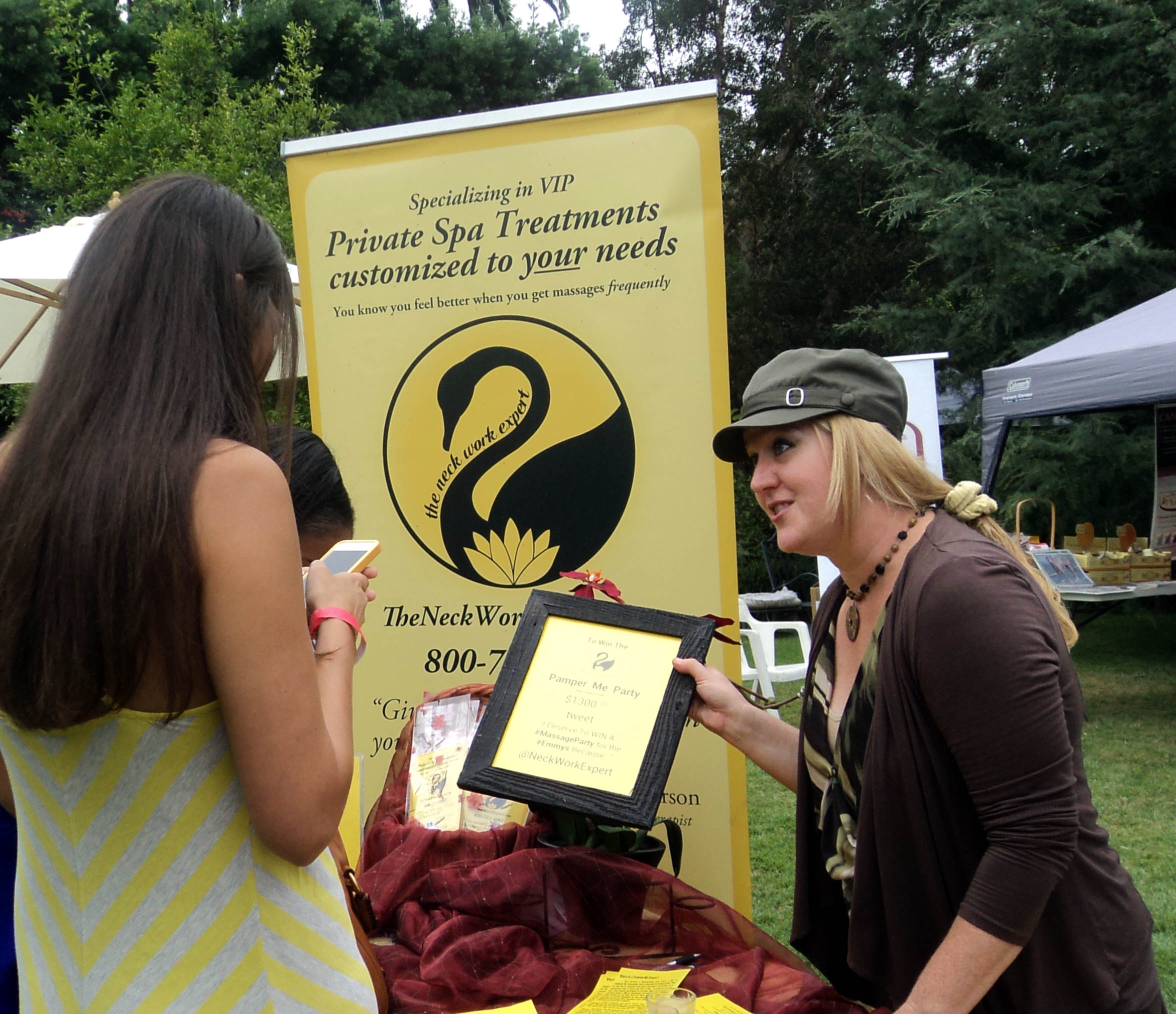 The clothing (Marisa Kenson Collections) and jewelry designers (Deborah Gaspar Jewelry) were fabulous, as were the make-over's from M.A.C. Cosmetics. Two young entertainers rocked the garden, while Fresh & Meaty Burgers had everyone begging for more. Coco Libre Organic Coconut water in pineapple and regular was the favorite healthy cooler of the day, along with vegan ice cream courtesy of Organic Oasis, and for those wishing cocktails Maya Tequila was mixing great refreshers. Handmade leather shoes by Marjorie's Bazaar (presenting sponsor of Empowering Women of the Arts WireIMAGE Celebrity Portrait Gallery on Saturday). A beautiful collection of sunglasses from Serengeti Eyewear sunglasses, and personal spa services by Ivonne Larson (LA's Neckwork Expert) were appreciated. The Lucy Pet Foundation mobile spray & neuter truck was parked out in front and Dr. Karen Halligan (Celebrity Vet) spoke with guests as they arrived. I so enjoy the Deb events, and have fun seeing celebs I know. Great Job!
For information visit: www.durkinentertainmentgroup.com.
                                        ""  """  """  """  """ ""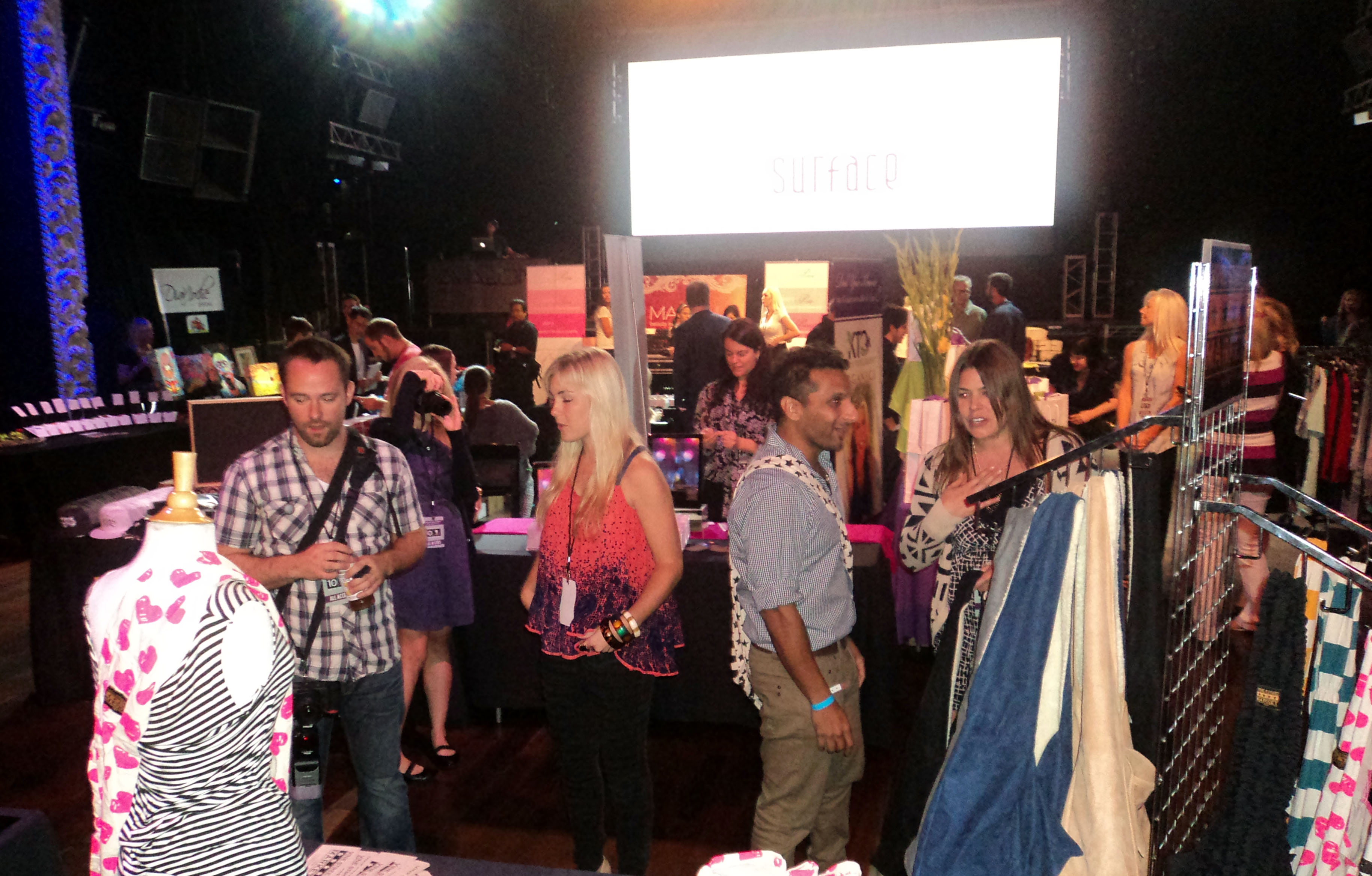 WOUNDED WARRIOR PROJECT ROCKS AT AVALON THEATRE
Hollywood Landmark Theatre Emmy 2013 Charity Venue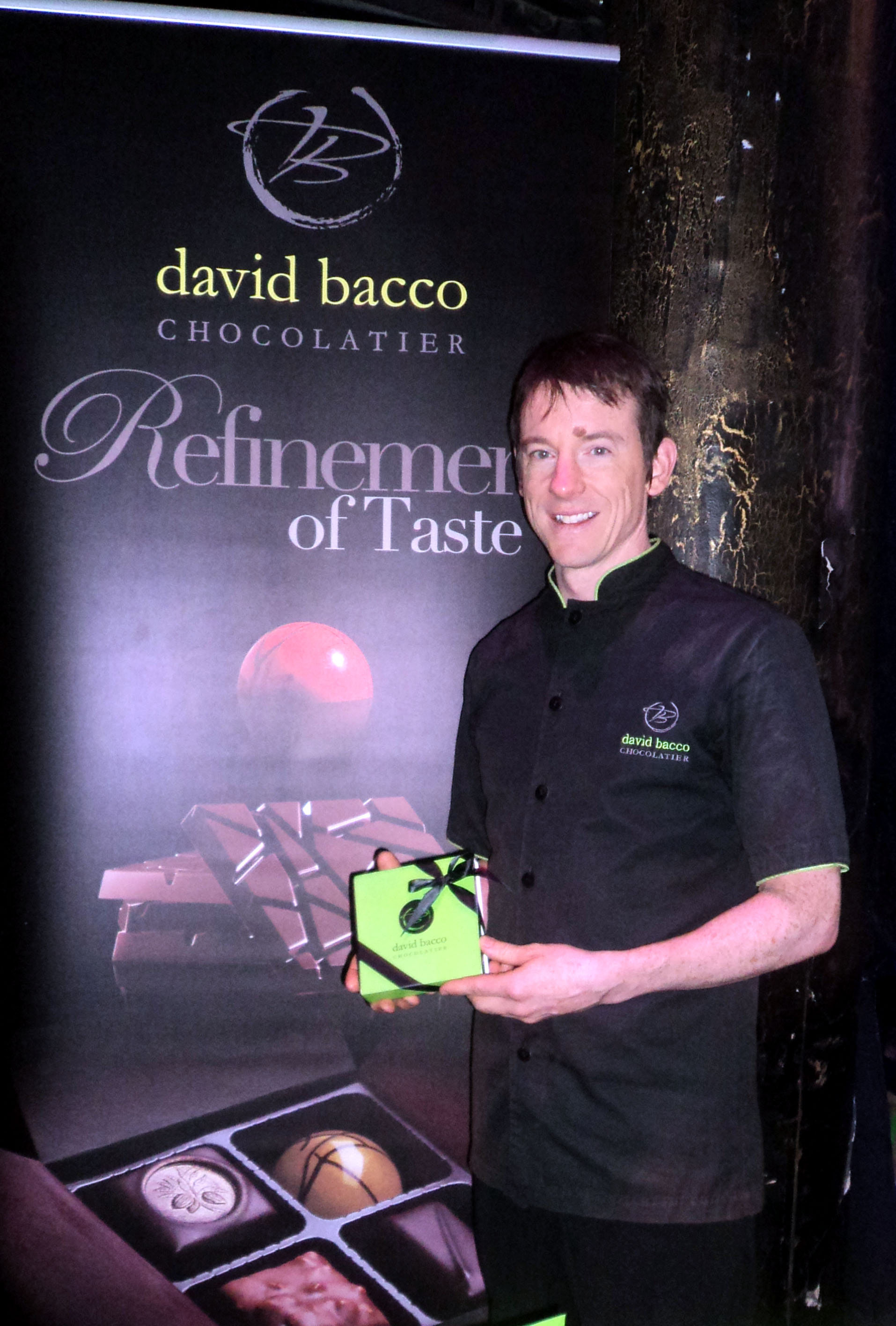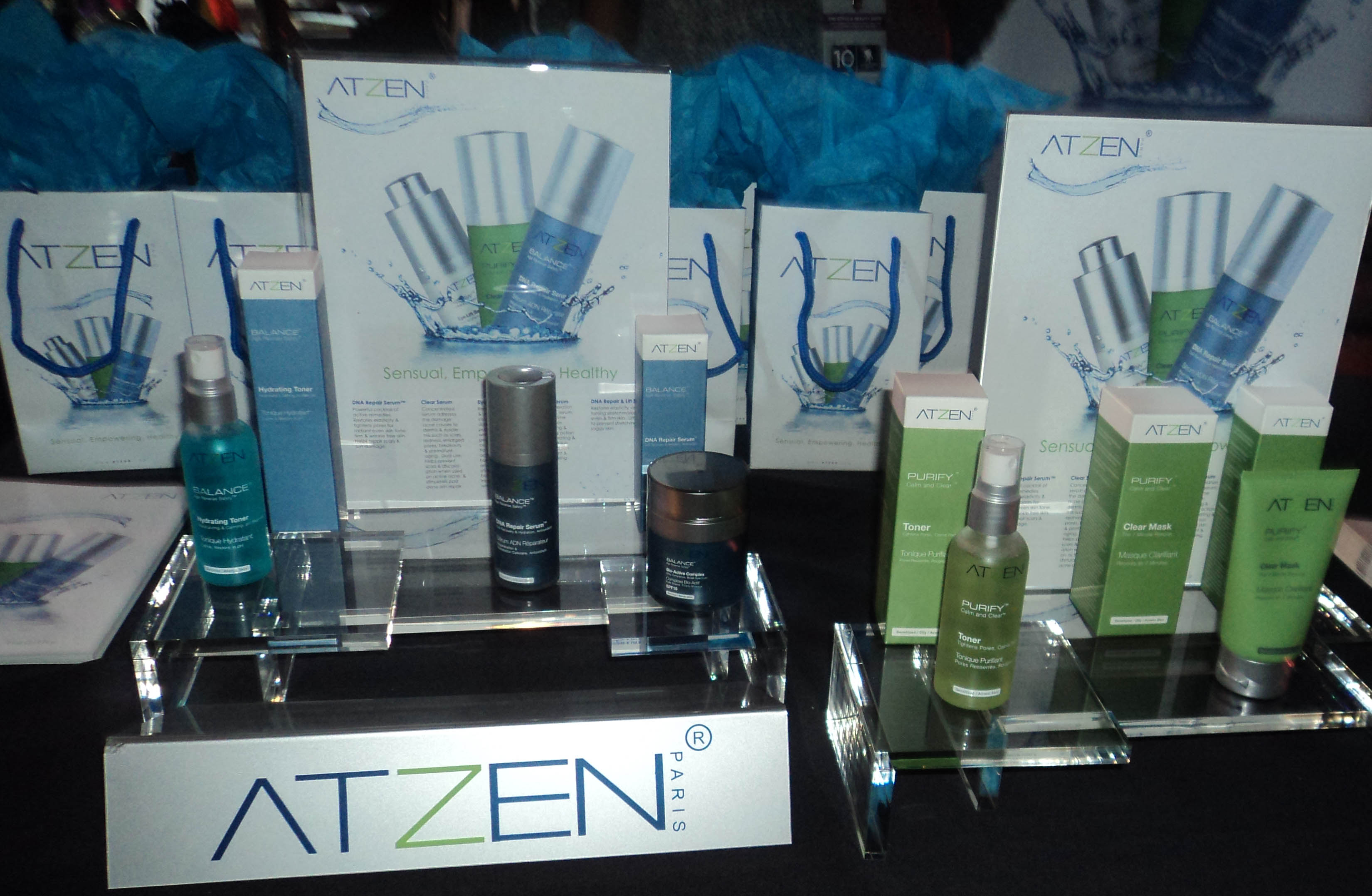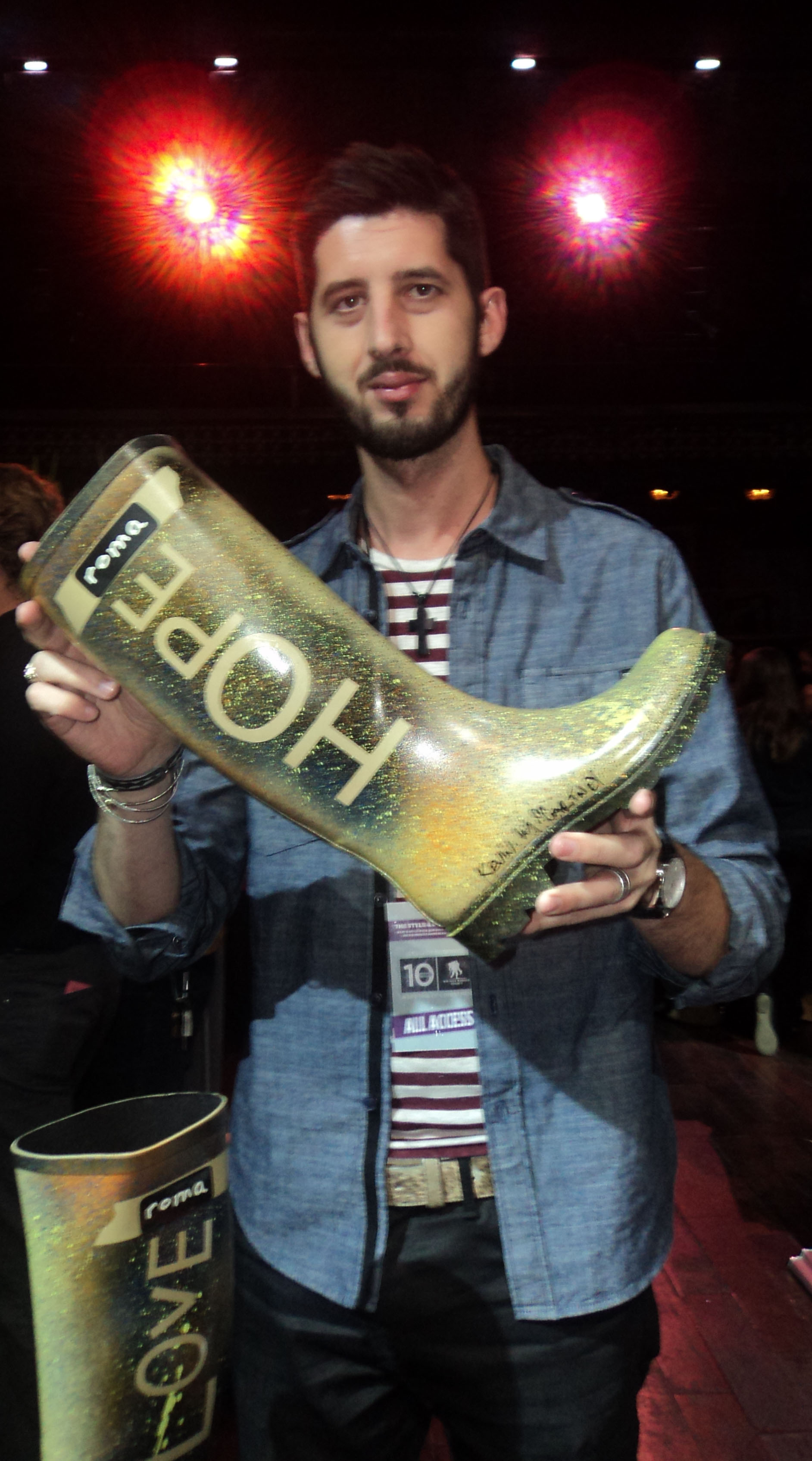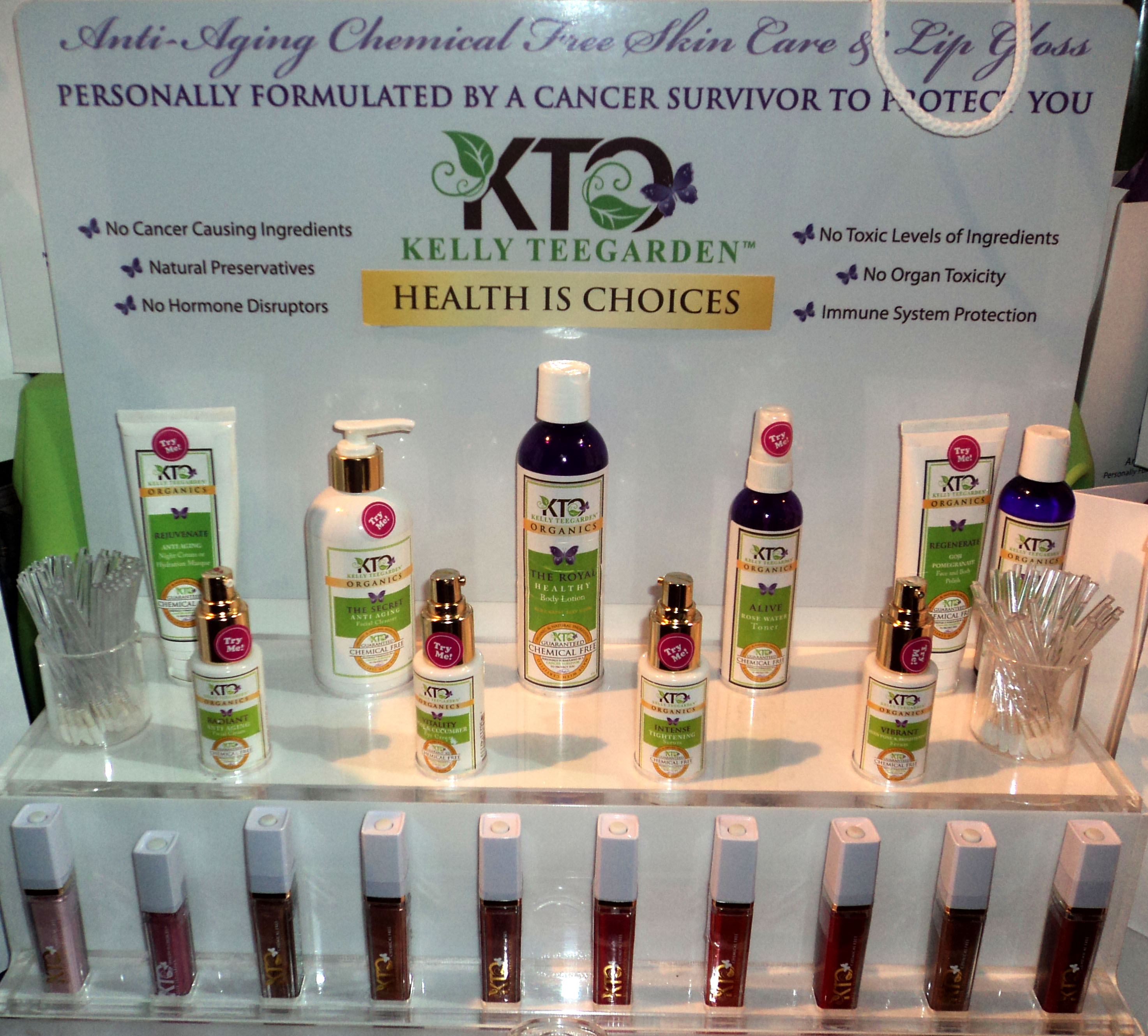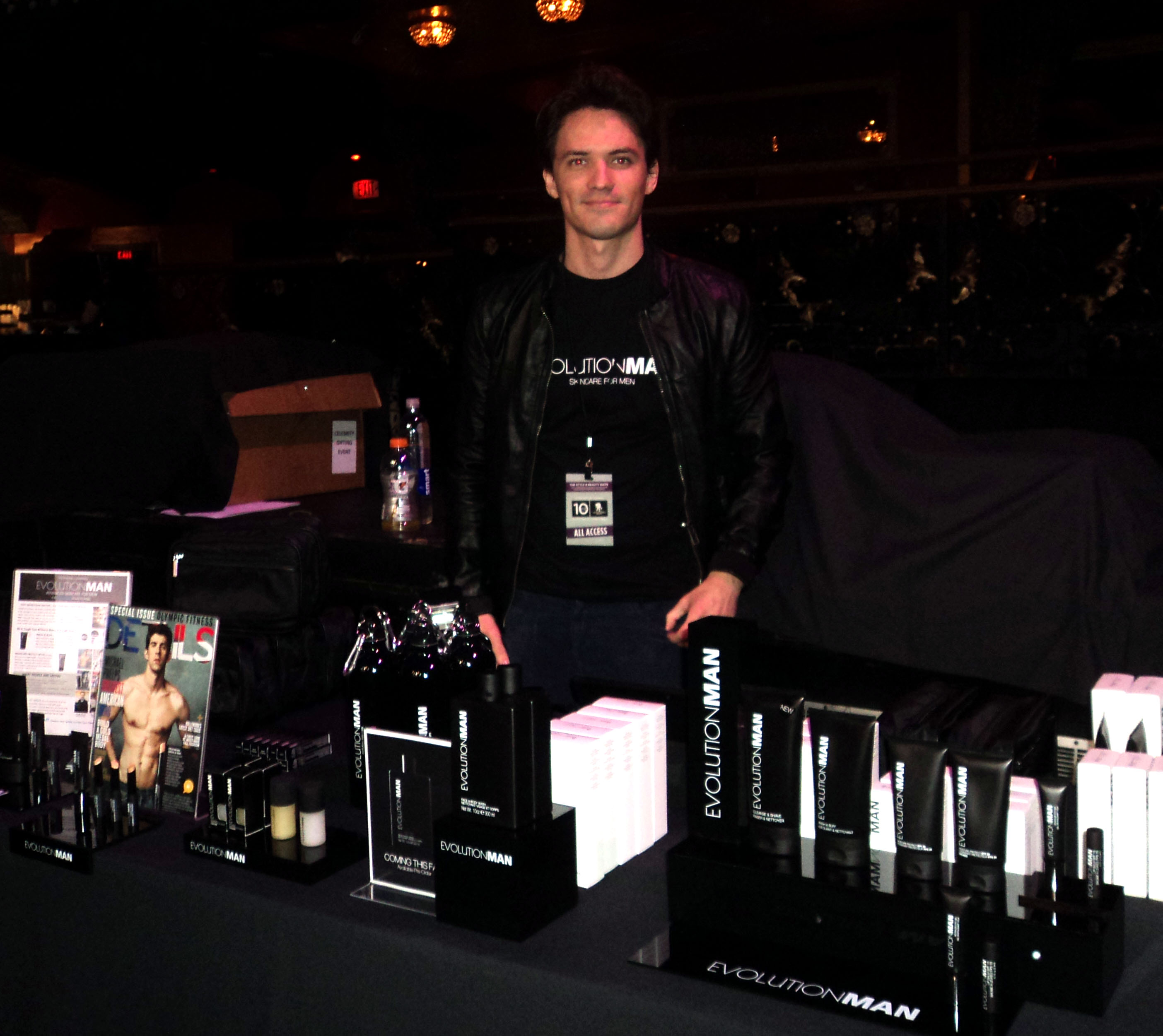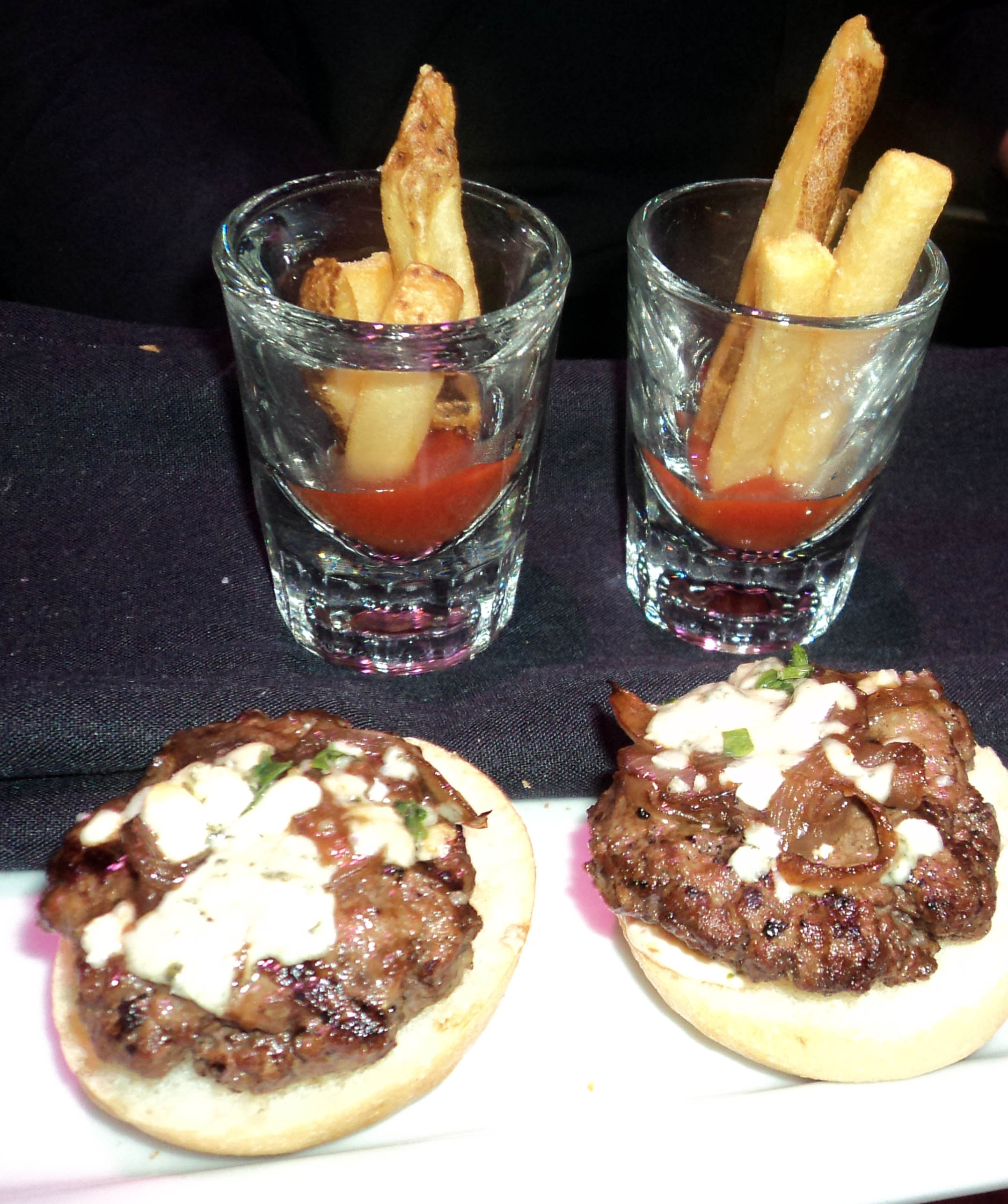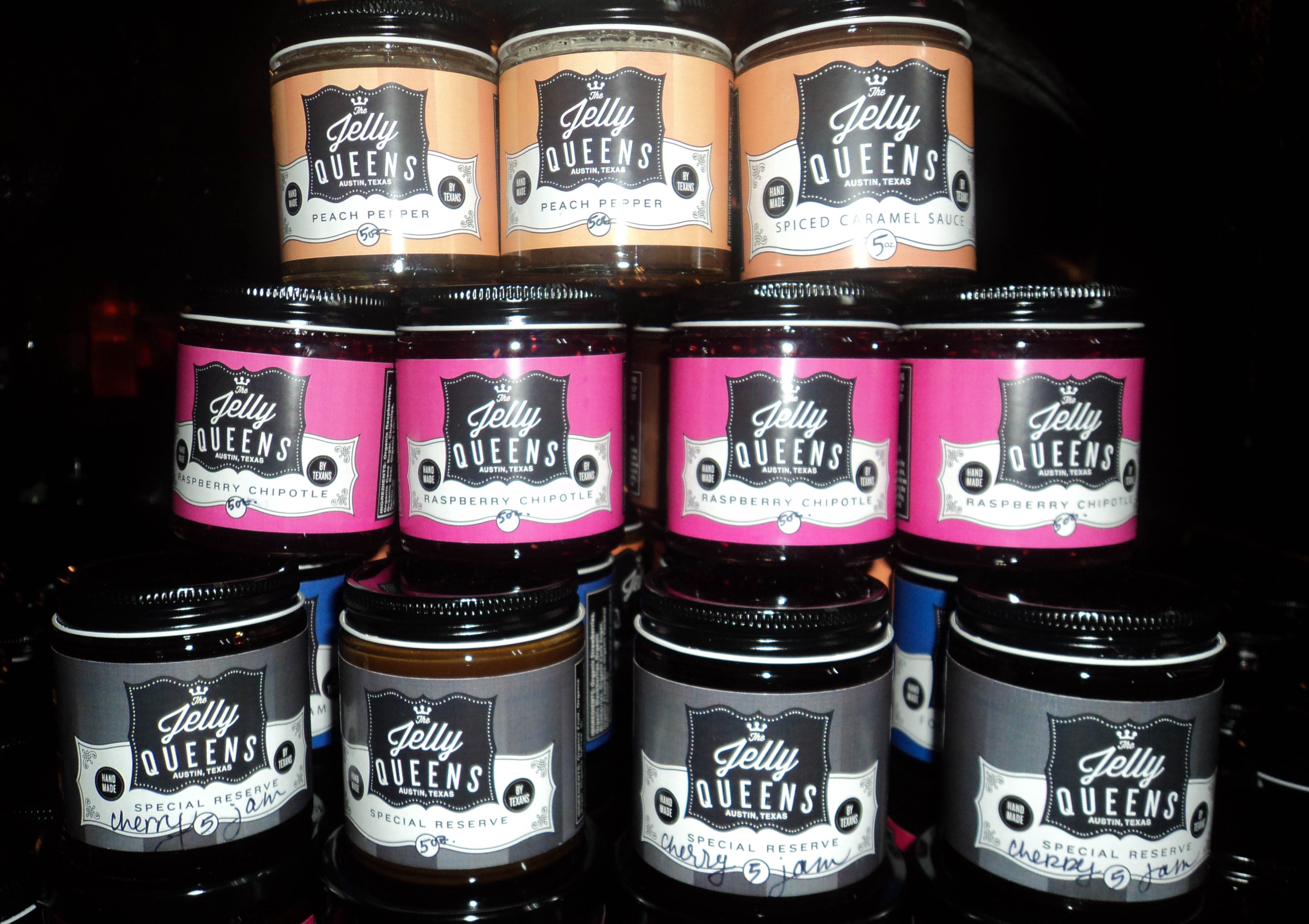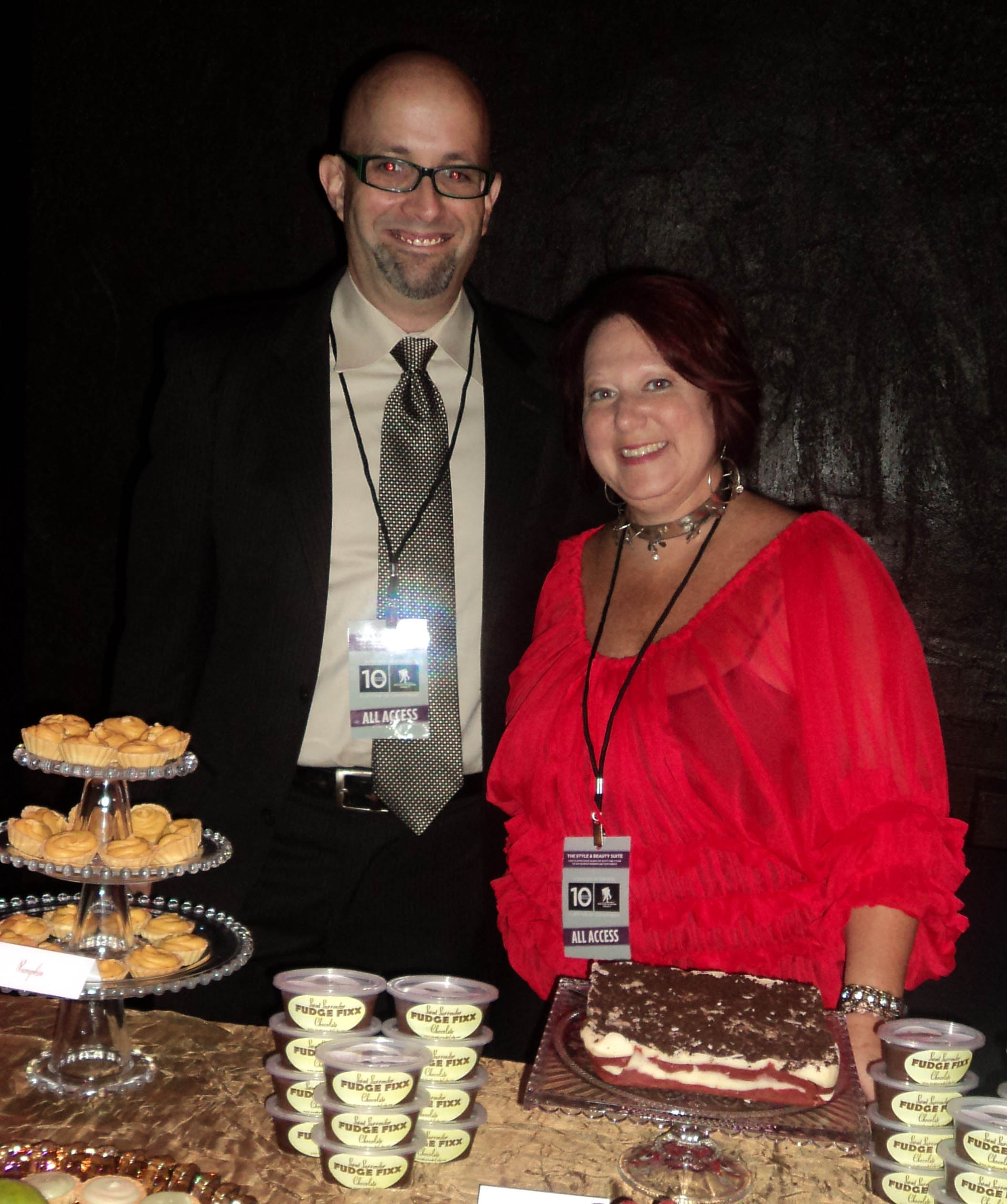 Nominees, presenters, media and sponsors were all having a great time in the historic Hollywood Avalon Theatre, were Wounded Warriors Project held their 2013 Emmy event to raise funds for WW and other worthy charities connected with proud sponsors. David Bacco Chocolatier, Sweet Surrender Fudge, Healthy Surprise snacks, Get Shaved Ice, Veestro Nature's Cuisine, Maxi Jean, Aki's Collection, This Bar Saves Lives, Manna beauty, Roma Boots, ATZEN Skin care, Evolution Man, and many more.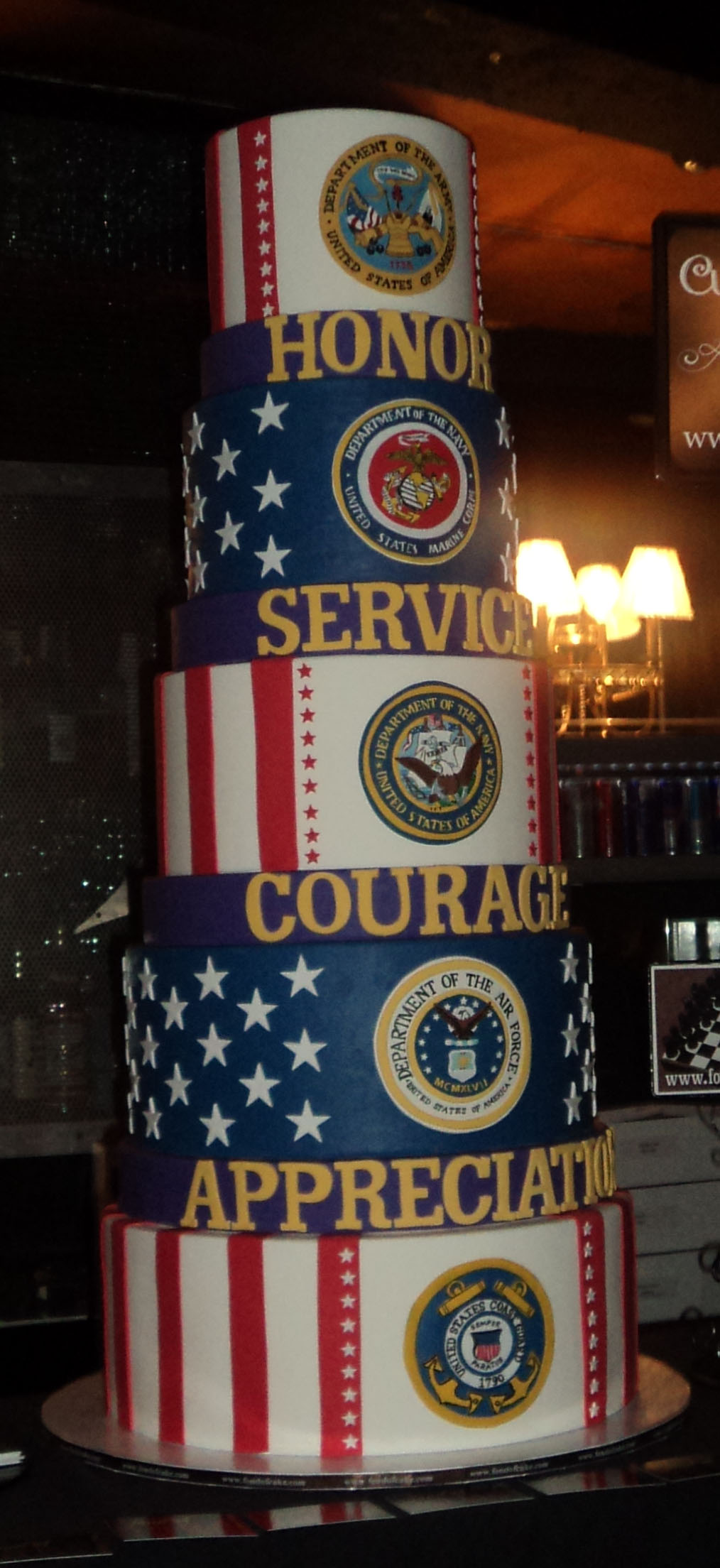 The club atmosphere added to the excitement at the event, and the food including gourmet burgers with fries, chicken salad, cup cakes, and more was outstanding. I was informed the Wounded Warriors raised a huge amount for their charity, and congratulate them for an amazing media event to honor those nominated for this year's Emmy Awards. For information visit: www.woundedwarriors.org.
______________________________________________________________
     SILVER SCREEN CELEBRATION-GETTING KIDS TO THE MOVIES
             SBIFF Event Features "Mark of Zorro" and Masquerade Ball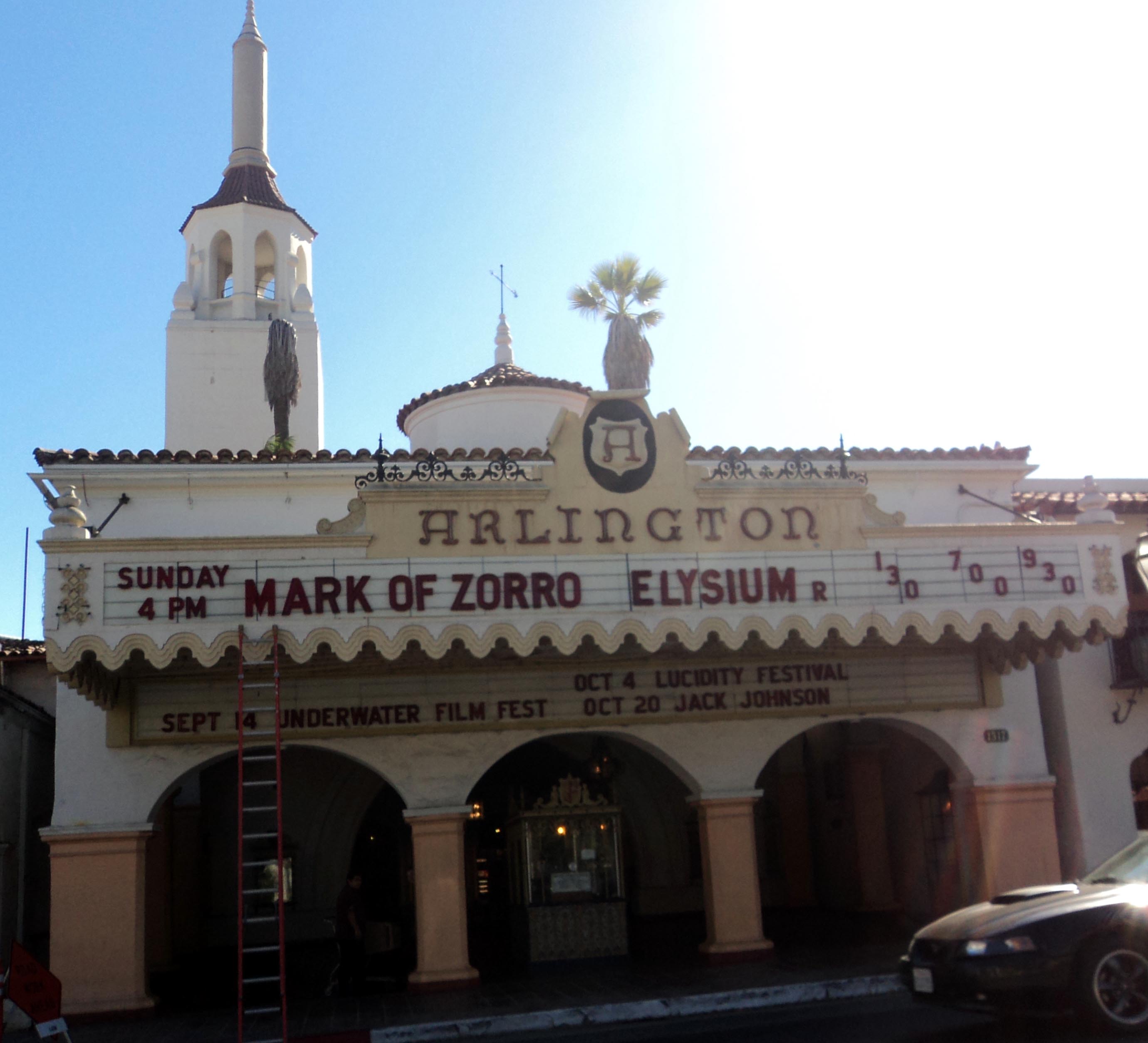 Santa Barbara International Film Festival hosted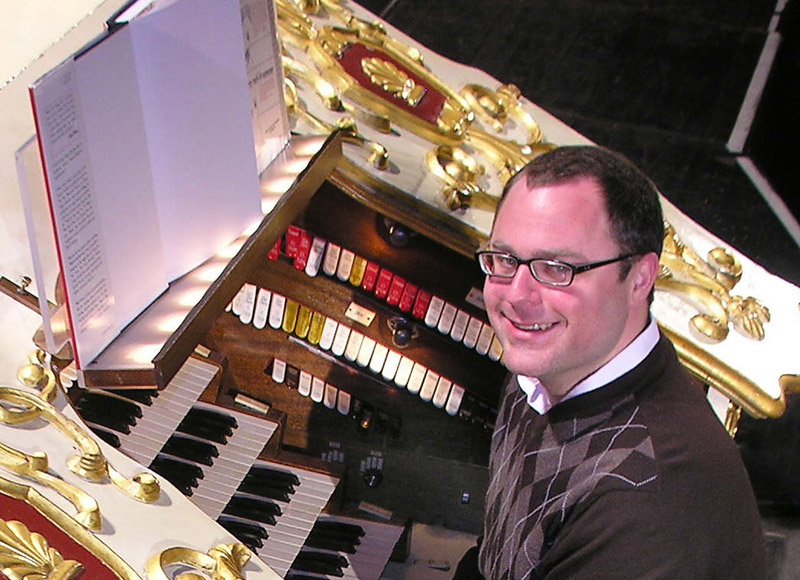 the Silver Screen Celebration on Sunday August 25, 2013.  The fundraiser classic silent film screening of Douglas Fairbank's swashbuckling adventure "The Mark of Zorro" at the Historic Arlington Theatre began with Roger Durling, Executive Director of SBIFF, in his Zorro costume rising from below the stage on the "Wonder-Morton" organ to introduce the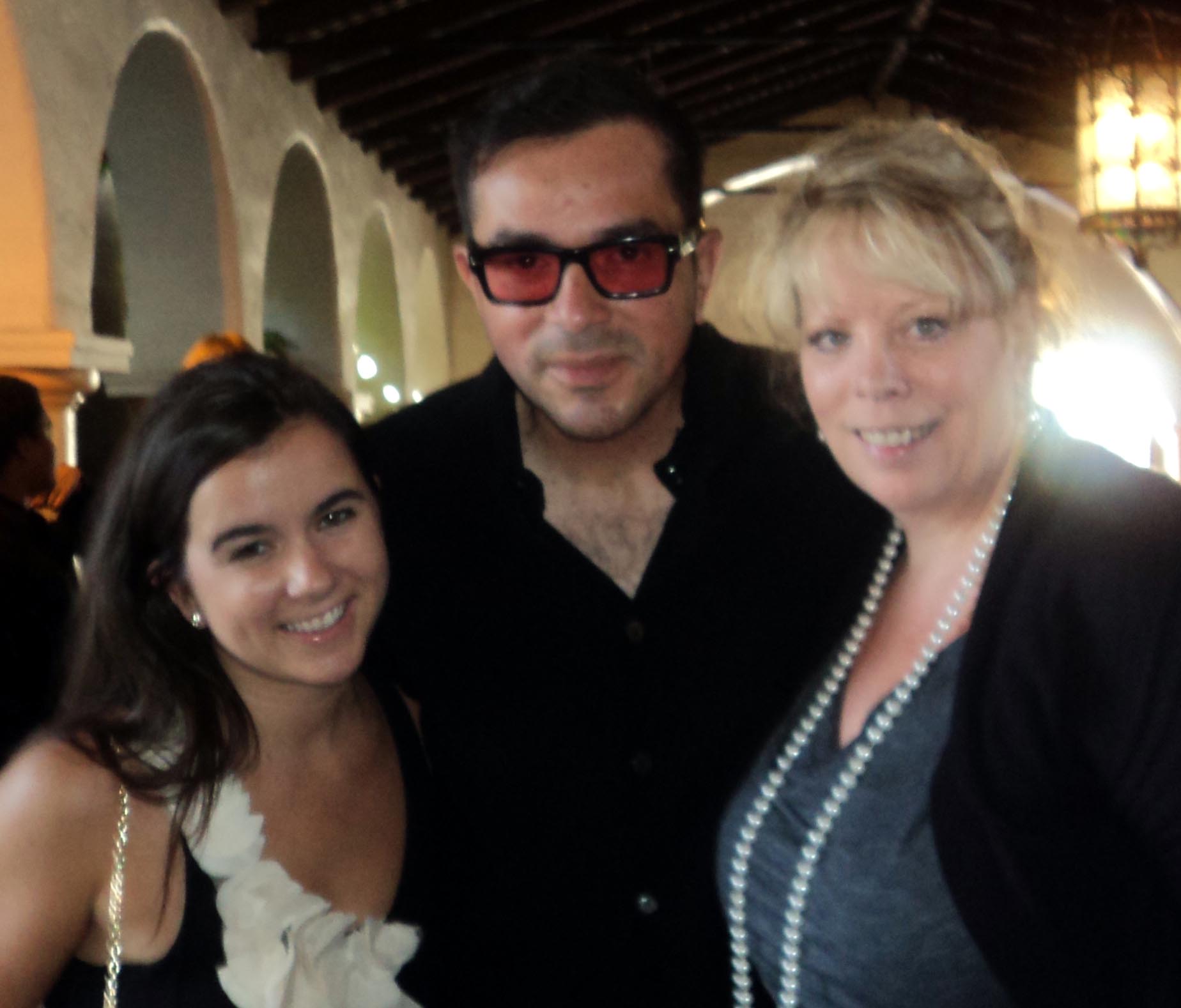 program. The screening in collaboration with the Santa Barbara Theatre Organ Society featured a live accompaniment by Adam Aceto on the theatre's historic pipe organ, which is one of only five in existence. Adam Aceto gave a brief history of the organ and it's value in Santa Barbara to present classic silent silver screen films with organ accompaniment, as it was experienced in the 20s. SBTOS announced they will hold "An Afternoon with Buster Keaton" on October 5, at 2:00 in the Arlington Theatre.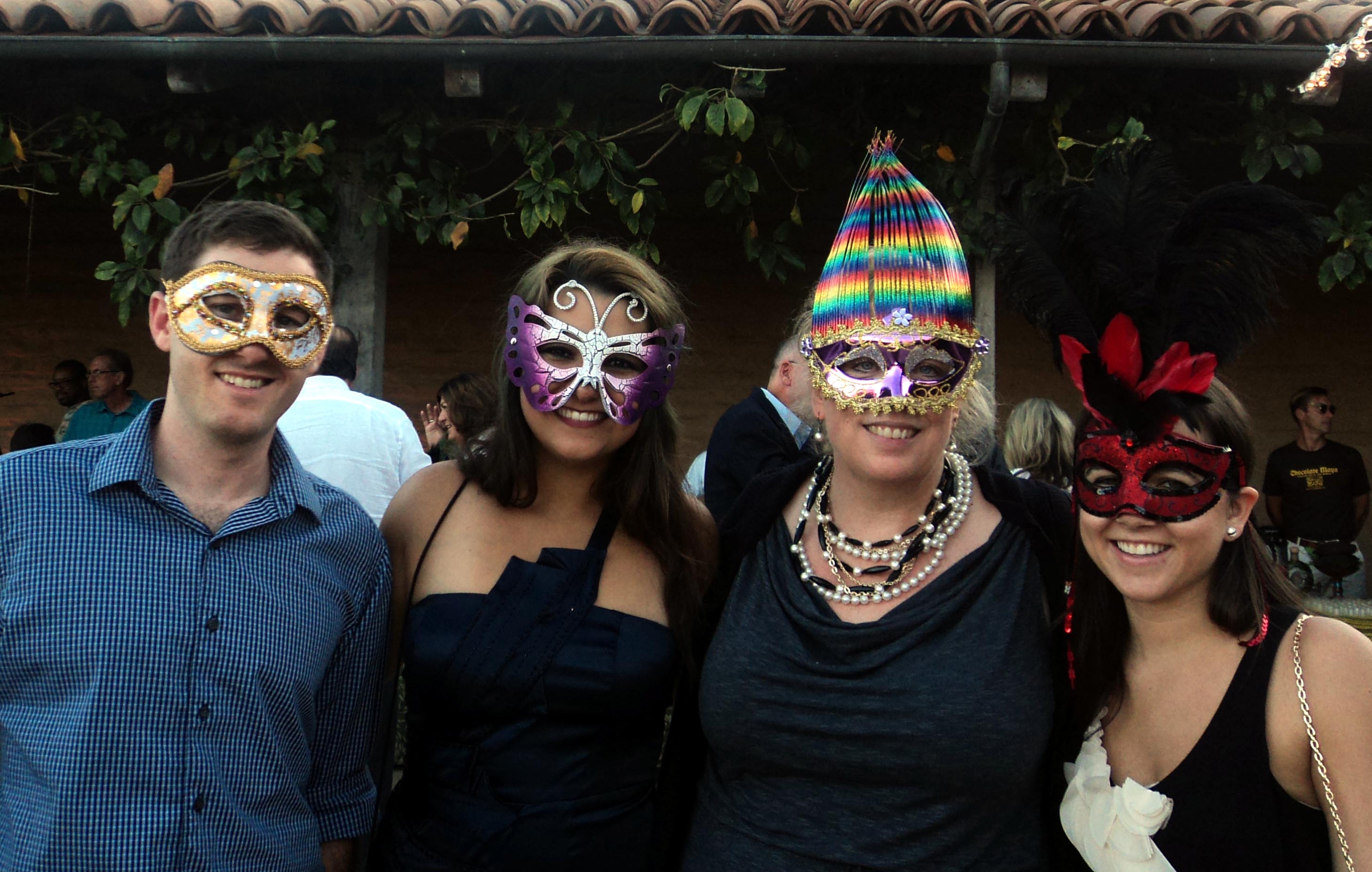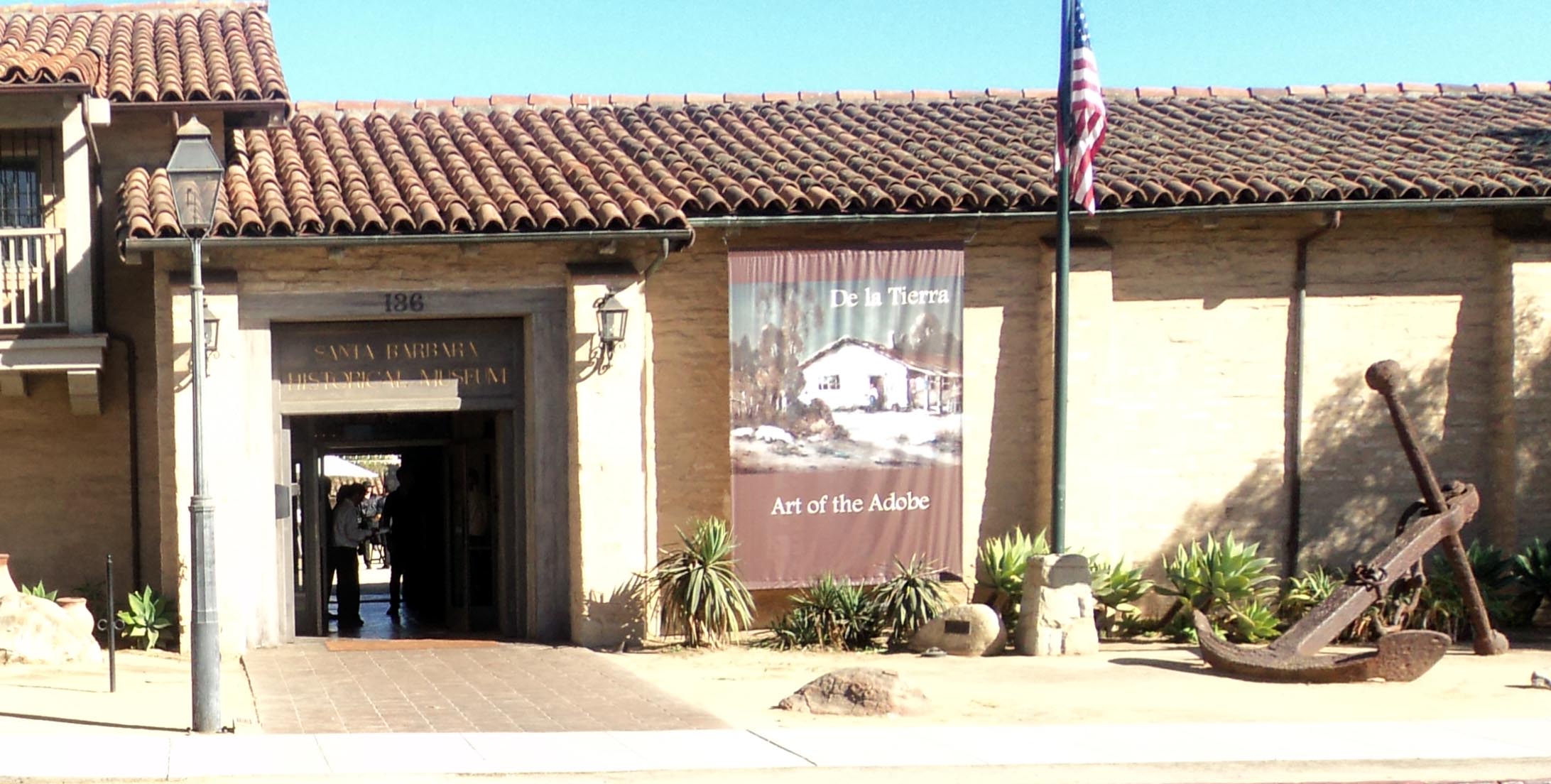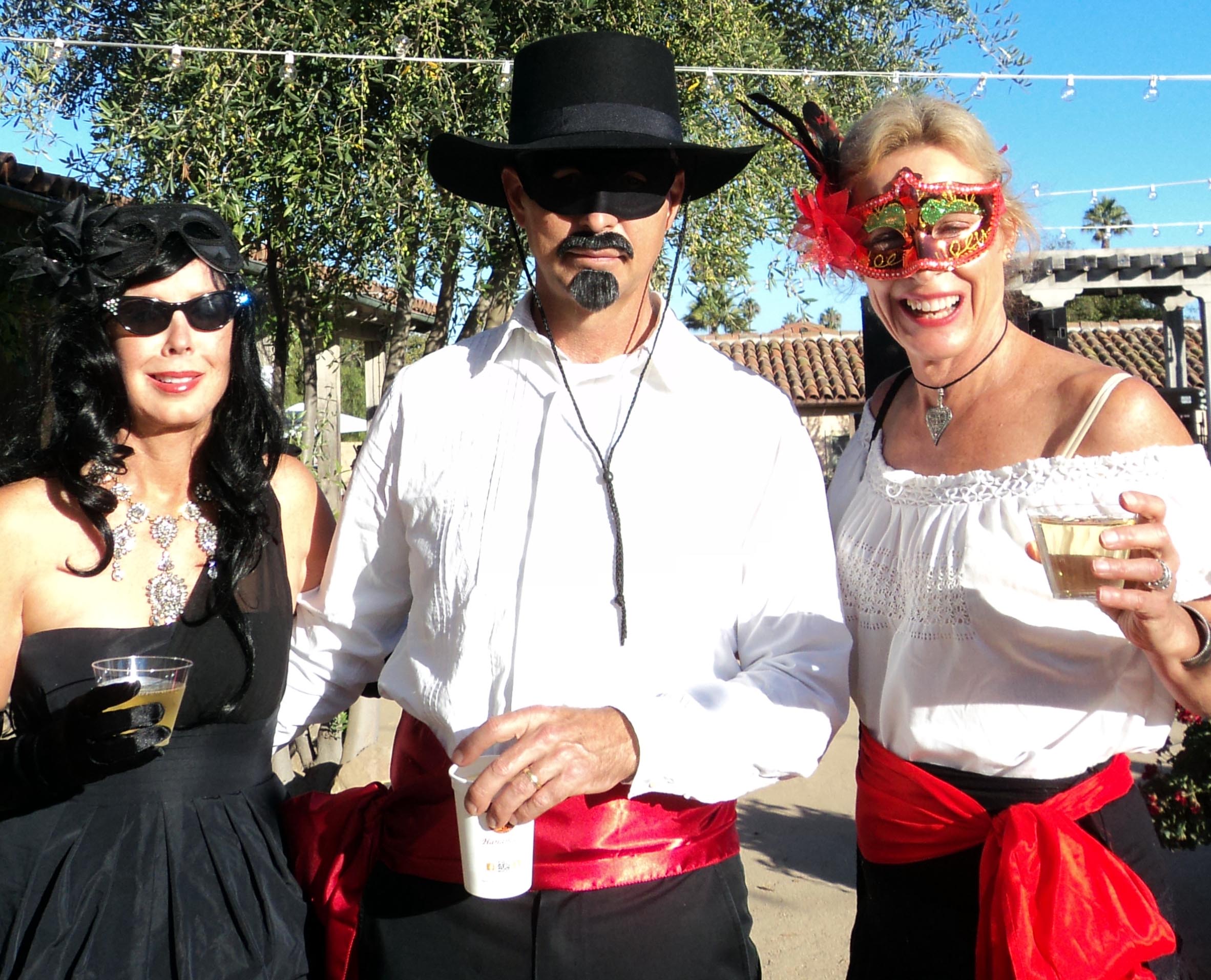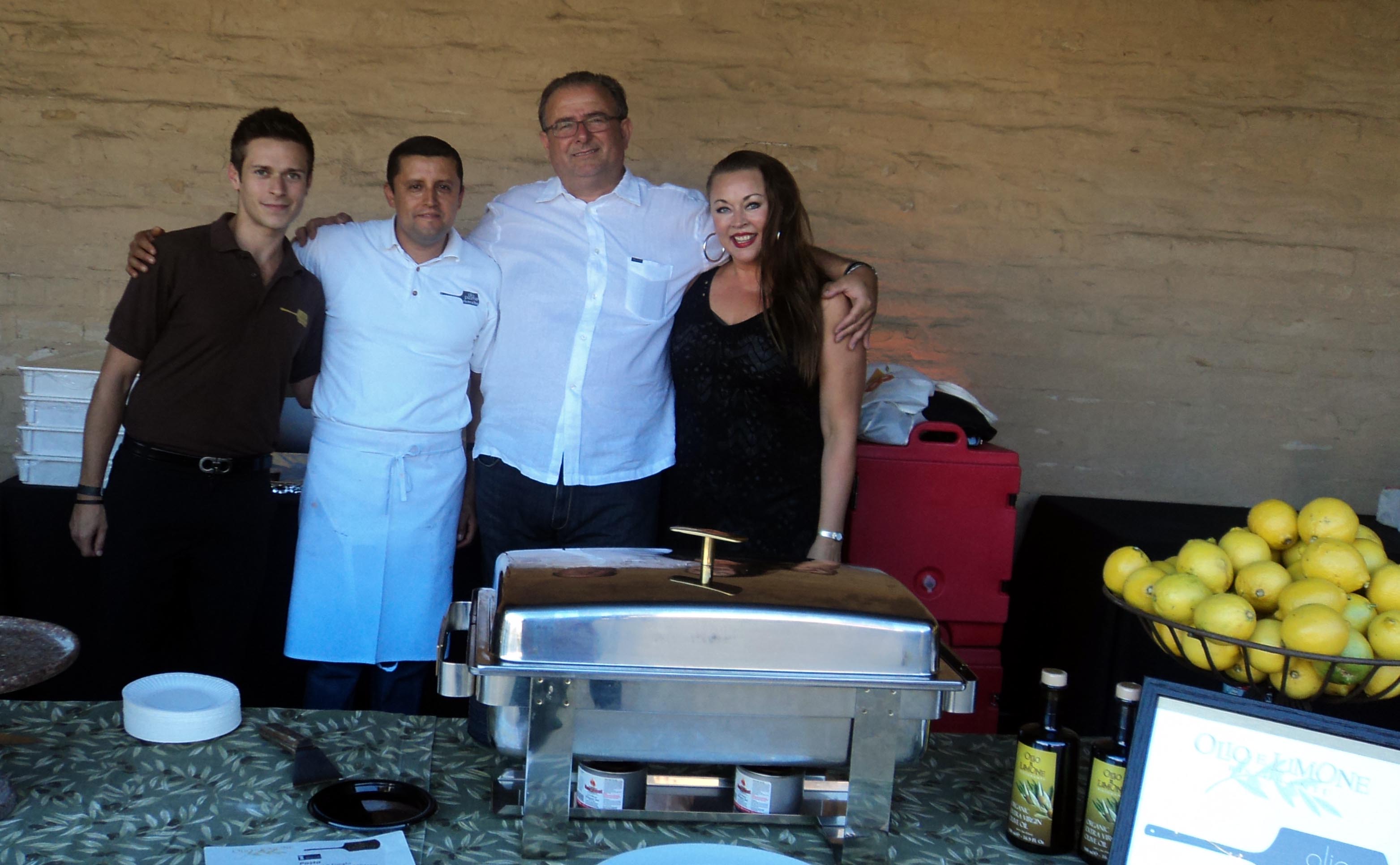 Following the screening there was a masquerade ball at the Santa Barbara Historical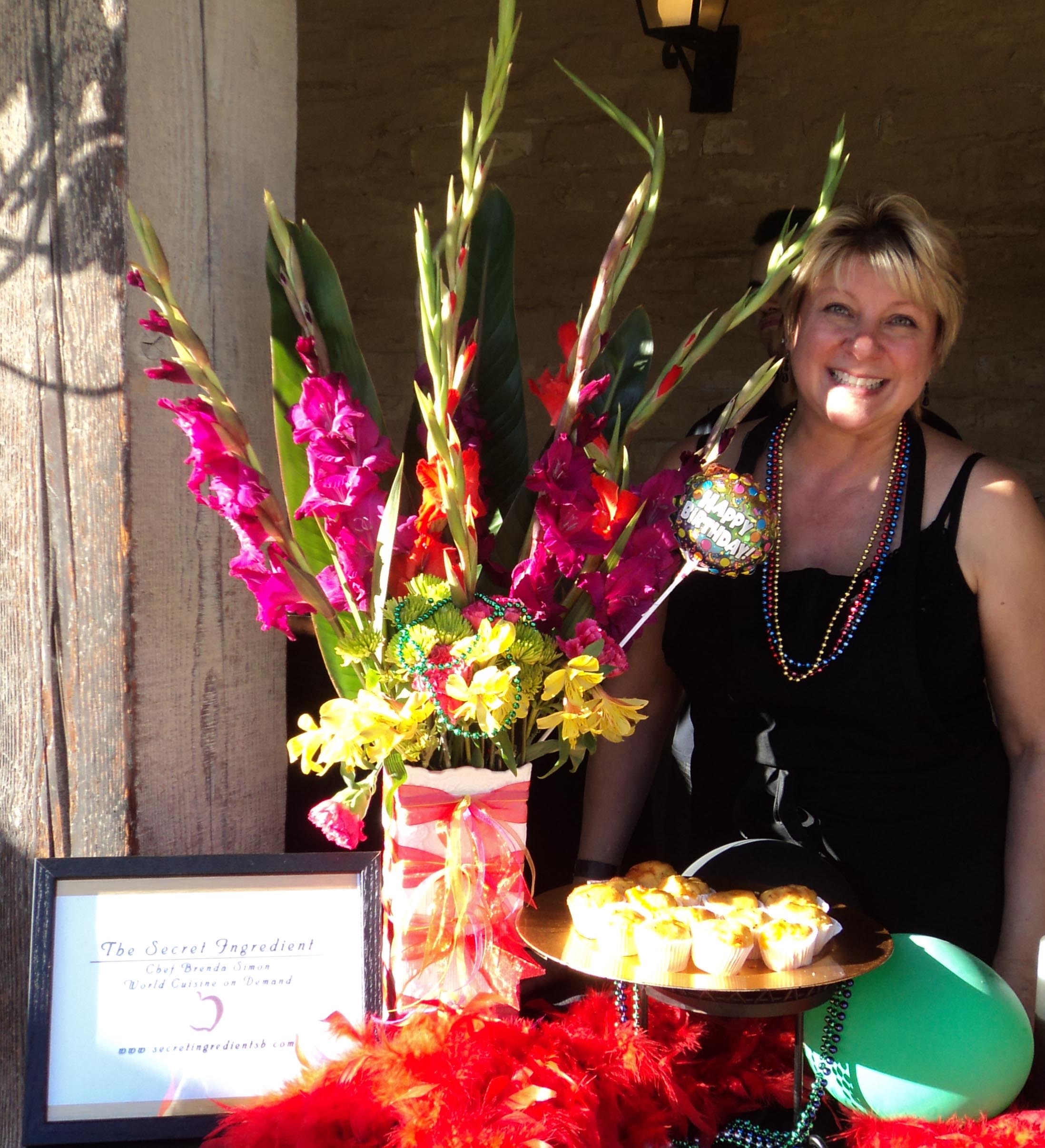 Museum, 136 De la Guerra Street. Attendees in a variety of masquerade costumes were treated to live entertainment and wonderful food by Olio e Limone, Chef Brenda of the SB Museum Café and many more. Champagne and cocktails were being served in the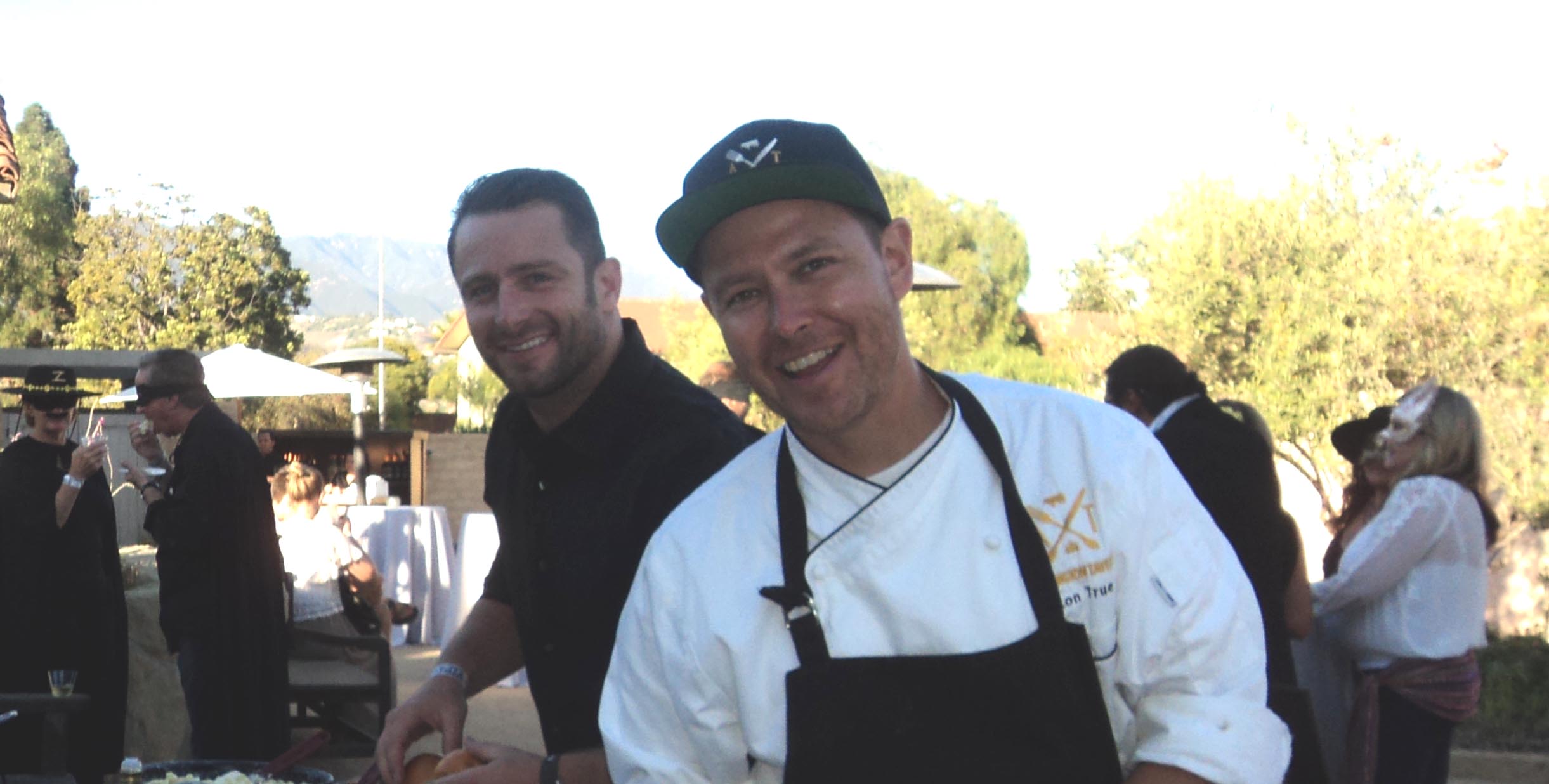 VIP area and Chef Ron True of Arlington Tavern and his partner were serving up his famous 'mac & cheese'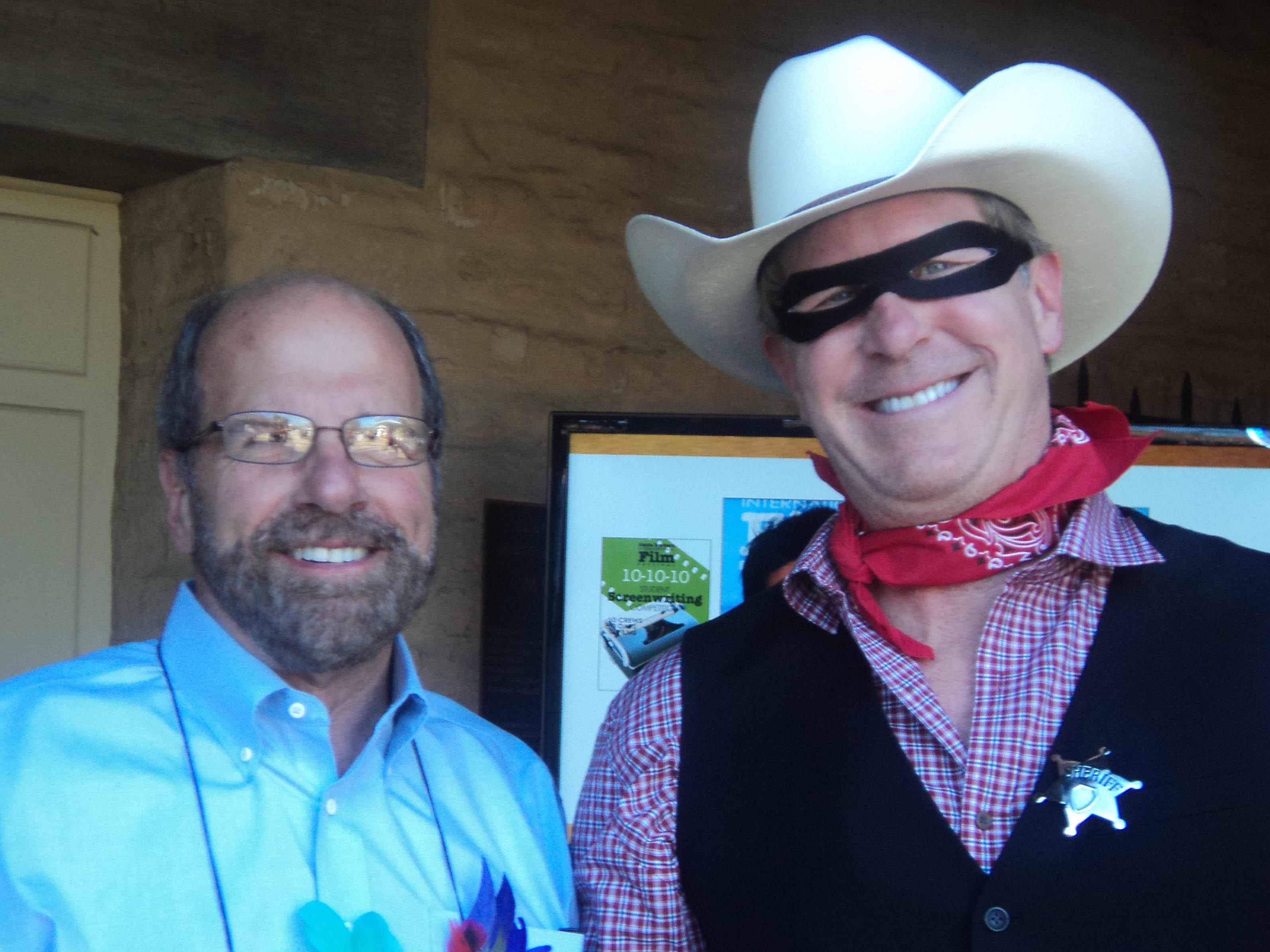 along with a bevy of additional gourmet delights. Tito Vodka cocktails were plentiful, as was coffee by Coffee Bean & Tea Leaf. Everyone seemed to enjoy the ambiance of the museum courtyard, and a fencing demonstration by a local fencing school.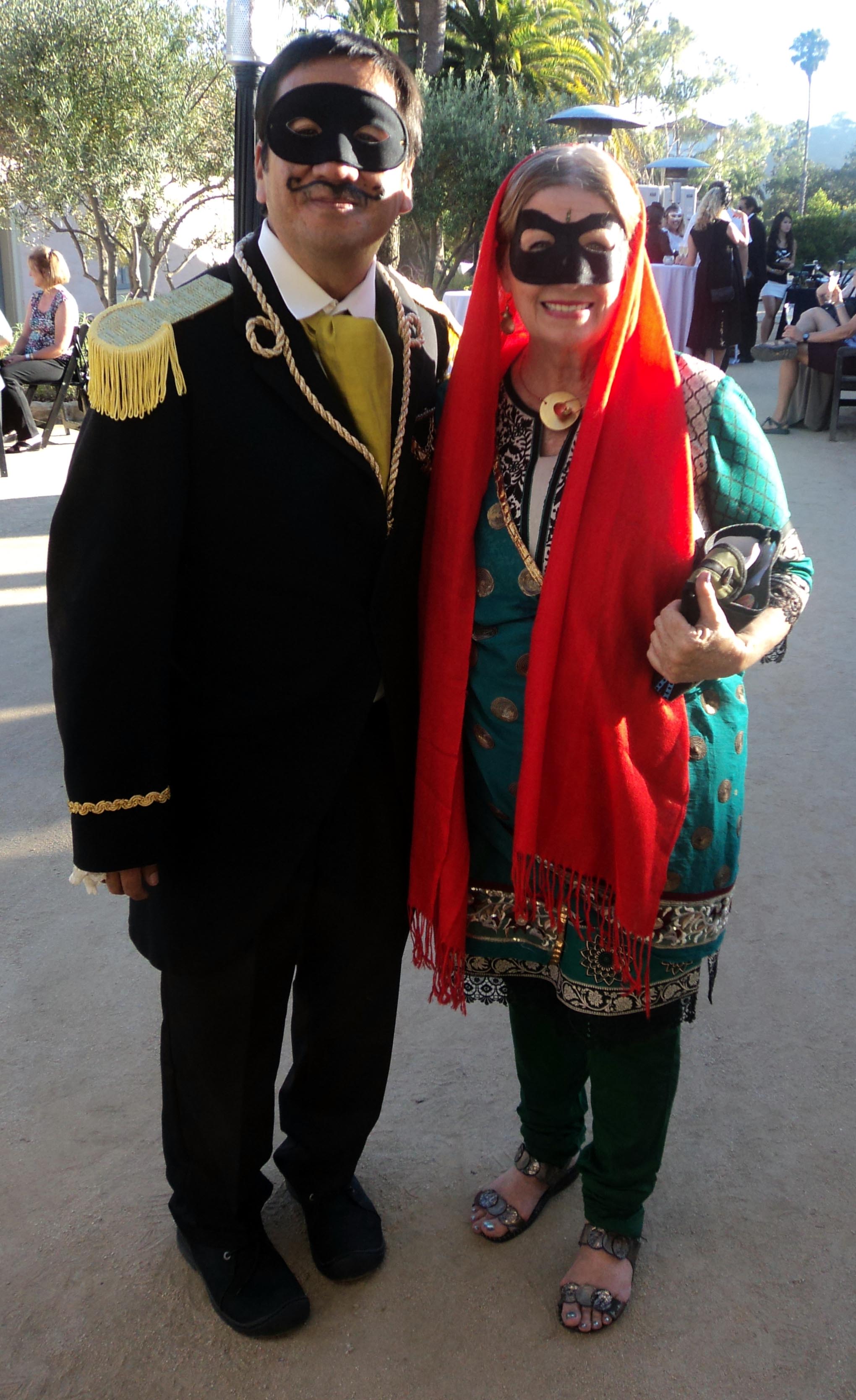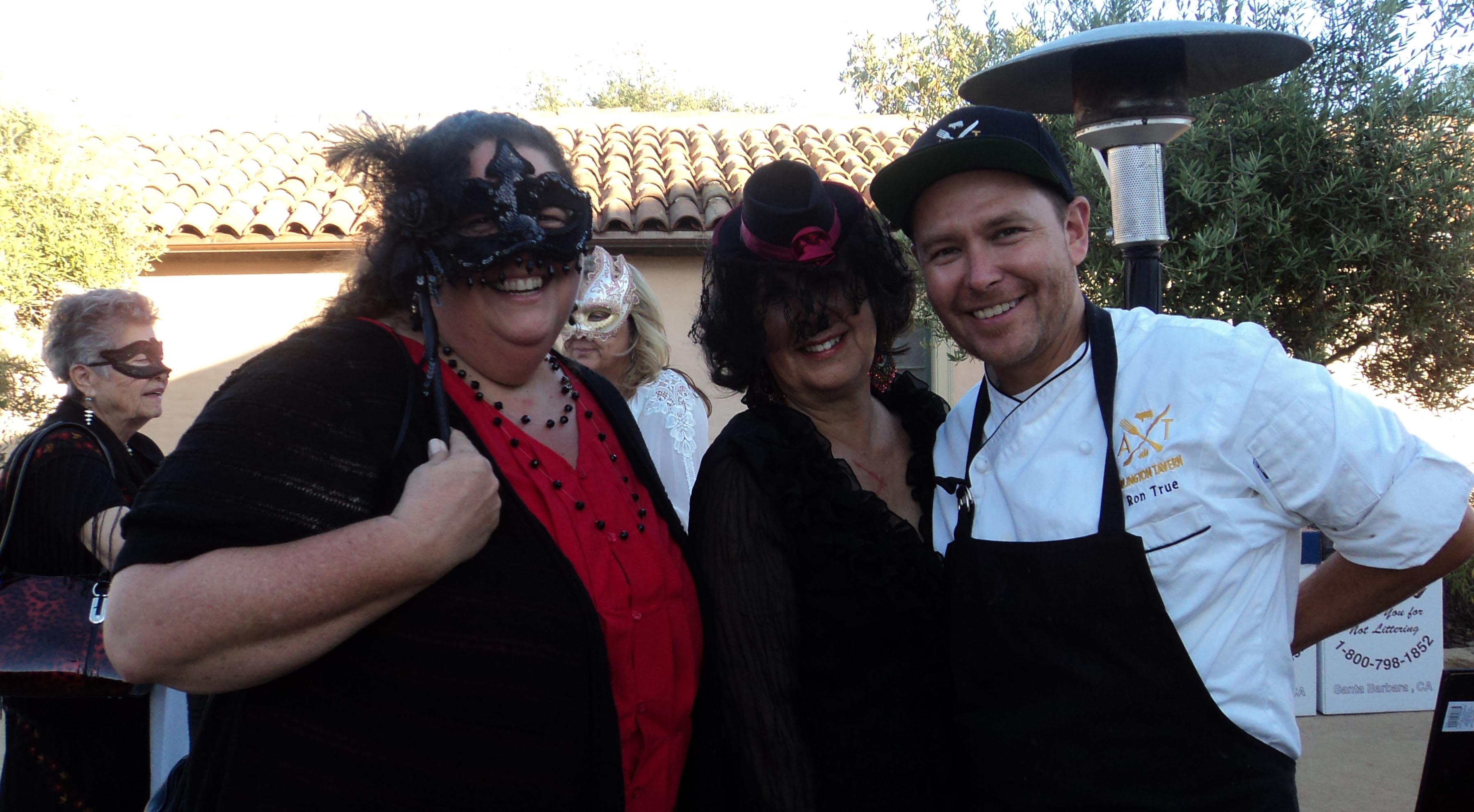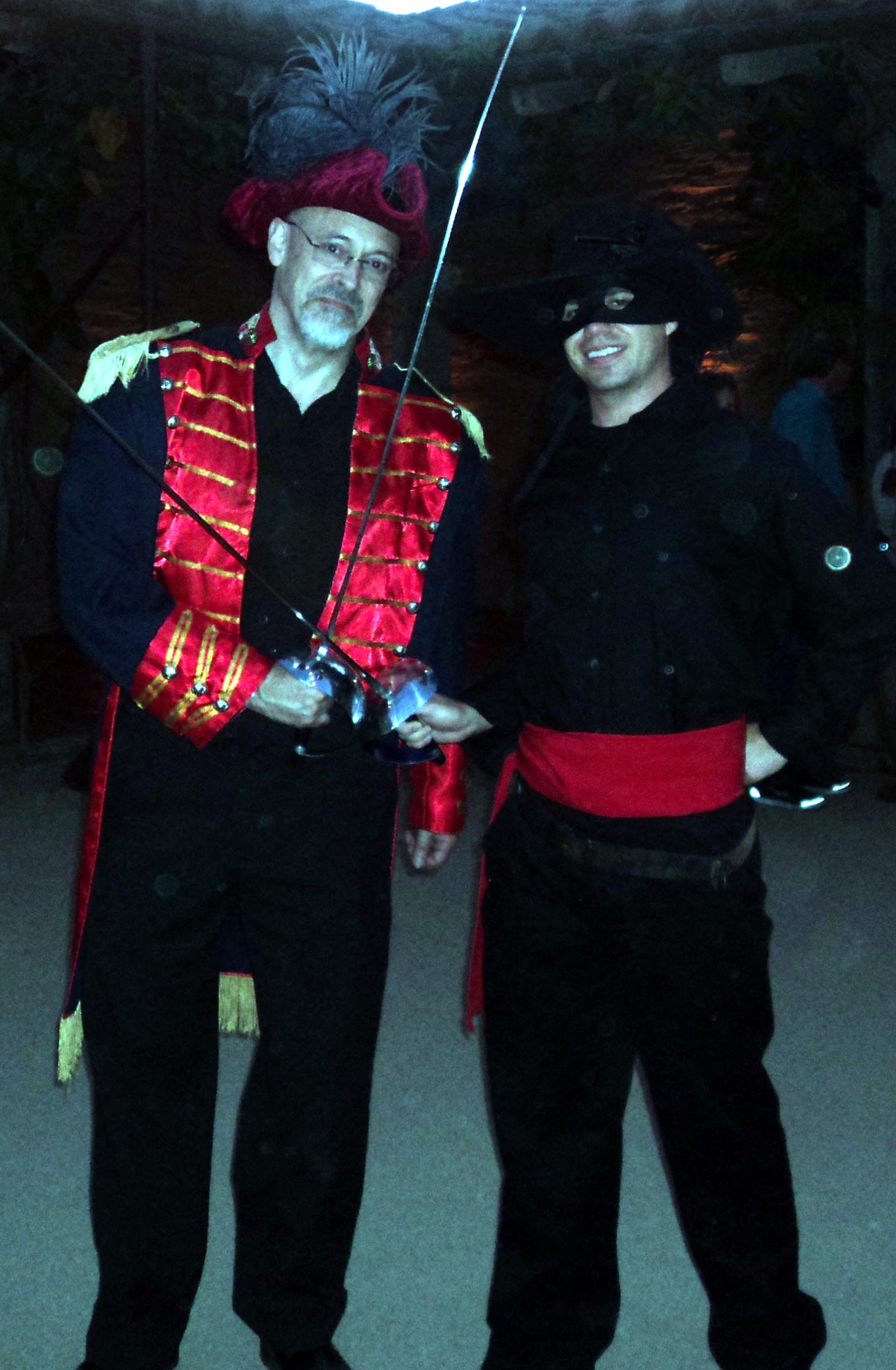 Proceeds from the event will benefit Santa Barbara International Film Festival's free children's education and community outreach programs that serve over 16,000 residents each year.  Programs include Mike's Field Trip to the Movies, AppleBox Family Films, 10-10-10 Student Screenwriting & Filmmaking Competitions, 3rd Weekend, and SBIFF College Internships. For advance tickets for SBIFF visit www.sbiff.org.
SBIFF Silver Screen Bash & Masquerade Ball 2013            _________________________________________________________________                                              
CELEBRITIES, STYLISTS AND DESIGNERS ATTEND GBK AND SPARKLING HILL RESORT LUXURY GIFT AND STYLING LOUNGE - 2013

NEW YORK

FASHION WEEK
This Season the GBK Celebrity Style Lounge Benefits LIM Fashion Education Foundation
 
In honor of New York Fashion Week, GBK and Sparkling Hill Resort hosted a Luxury Gift and Styling Lounge on September 6th and 7th. Celebrities dropped in between fashion shows to receive luxurious gifts and services at the glamourous suites at The Empire Hotel. This annual event is a "must attend" Fashion week festivity. This year's guests included: Jay Manuel and Miss J of "America's Next Top Model", Celebrity Stylist June Ambrose, Ice-T of "Law and Order SVU" and his wife and model, Coco Austin, "Big Ang" and Carla Facciolo of VH1's "Mob Wives", Sonja Morgan of Bravo TV's "Real Housewives of New York City", Adrienne Bailon of Fox's "The Real", Fashion Designer Phillip Bloch, Po Johnson from "La La's Full Court Life", Matt Letscher of "The Carrie Diaries" and "Scandal", Katie Findlay and Chloe Bridges of The "Carries Diaries", Annaleigh Ashford of Broadway's "Kinky Boots", Ryan Serhant of Bravo's "Million Dollar Listing New York City", Siggy Flicker and Anya Ayoung-Chee of "Project Runway", and Nole Marin of CW's "America's Next Top Model".
This year, GBK added a touch of glam with a crystal-infused luxury lounge setting in honor of Title Sponsor Sparkling Hill Resort - a European-inspired wellness resort known as the first resort in the world to incorporate Swarovski crystal elements into every aspect of its design. Guests who attended received complimentary resort stay certificates featuring Deluxe Lakeview Rooms and Penthouse stays up to $6,000 in value.
VIP guests indulged in a special gift selection from luxury lifestyle brands including Presenting Sponsors Hard Candy and Pilot Pen. Hard Candy amazed with off-the-chart products, intense color, wild packaging and a flair for the dramatic. The name invokes all things girly and sweet while the brand brings in an edge and attitude. Pilot Pen is known for offering superlative writing instruments renowned for quality, performance, cutting-edge technology and consumer satisfaction. They gifted an assortment of goodies including their FriXion Clicker, Acroball Pure White and G2 Fashion FriXion Clicker erasable pens. 
Some must-have beauty brands were the highlight of this lounge, including products from: Tibolli ® - gifting their Tibolli Moisture Must Leave-In cream and Tibolli Hair Oil; youthH2O - Age Defying System is the only 'Daily Superfood Nutrition' supplement with Age Defying Benefits enhancing your Beauty, Performance and Wellness all in one; D'Mademoiselle ® Pure Mineral Makeup and Skincare Product™; EcoGenics Active Botanical Skin Care, a unique combination of nature and science, paraben free and ideal for all skin types, ages and ethnicities; Nikki's Magic Wand - an innovative cosmetic tool designed to retrieve all of the hard to reach left-over make-up from tubes and containers; and Lashem - your go to brand for your lash and brown needs!
On the fashion front, the lounge showcased Cynthia Gale Jewelry - who gifted Modern, Urban Eclectic, Art Inspired, Fine Craft, Sterling Silver Jewelry; d'andrea handbags - handbags that are classic with a contemporary edge, relatable to the modern day woman; Lulu Avenue - Lulu Avenue designs by Jude Frances is a line of quality fashion jewelry that is dramatic, elegant and affordable; Wild Soul Sunglasses, gifted their beautiful acetate sunglasses named after untamed wild animals; The Artisan Group®, gifted the celebrities and members of the press a lovely collection of jewelry, stationery, fine art photography, spa and bath products, and other handcrafted gifts; and fashion-forward, cause-driven hats from Gratitude Couture - Gratitude Couture is a business focused on supporting non-profit organizations intent on eradicating hate and bullying. Twenty percent of proceeds from sales will be donated to various handpicked charities. Special event sponsor, Supima - an American luxury cotton, also displayed two evening wear gowns made especially for the event.
Some unique gifts included: Walk Japan - the pioneer of off-the-beaten-track walking tours in Japan with authentic and enjoyable tours to discover Japan, its people, society and culture; Visit San Luis Obispo Countyand Sunset SAVOR the Central Coast, who gifted two VIP tickets to Sunset SAVOR Central Coast Food & Wine Festival; and Rivé- through sleek shapes, bold colors, and fashion-inspired artwork, Rivé water bottles transform colorless, odorless, tasteless substance into an experience that excites the senses.
No lounge would be complete without a selection of sweets and treats. Luxury food and beverage sponsors included: Viva Diva Wines by Christina Milian, the hottest flavored Moscato in the US; Connecticut Cookie Company - cookie and treats made with grandma's hometown vanilla; Oasis Mediterranean Cuisine provided a selection of refreshments and gifting a cooler bag with certificate for flavor of the month for an entire year; Prima Dolce Company - Bella's Fruit Compotes; and Latta Russian Kefir- the most authentic, natural probiotic kefir on the market - sampling Latta Russian Kefir probiotic yogurt and non-dairy green teas.
ABOUT the LIM FASHION EDUCATION FOUNDATION:
Founded in 1977, the LIM Fashion Education Foundation is an independent, tax-exempt 501 © 3 not-for-profit organization dedicated to raising funds for student scholarships and educational enhancements - from study abroad scholarships to technological resources for LIM College students. For information about the LIM Fashion Education Foundation, please go to: http://www.limcollege.edu/about-lim/FEF.aspx
ABOUT GBK:
GBK, formerly GBK Productions, is a luxury lifestyle gifting and special events company, specializing in entertainment marketing integration. Formed in 2000 by Gavin Keilly, the company's Founder and CEO, GBK consists of five divisions: GBK Celebrity Gifting, GBK Special Events, GBK Weddings, GBK Charitable Consulting and GBK Marketing/Public Relations. Widely known in the entertainment industry for bringing that little extra something into the Gifting Lounge environment, GBK offers its clients a full range of marketing services. For more information on Gavin B. Keilly (CEO), Carla Domen (VP) or GBK, please go to gbkproductions.com
 _________________________________________________________________
November 2013 Festival Schedule www.ojaifilmfestival.com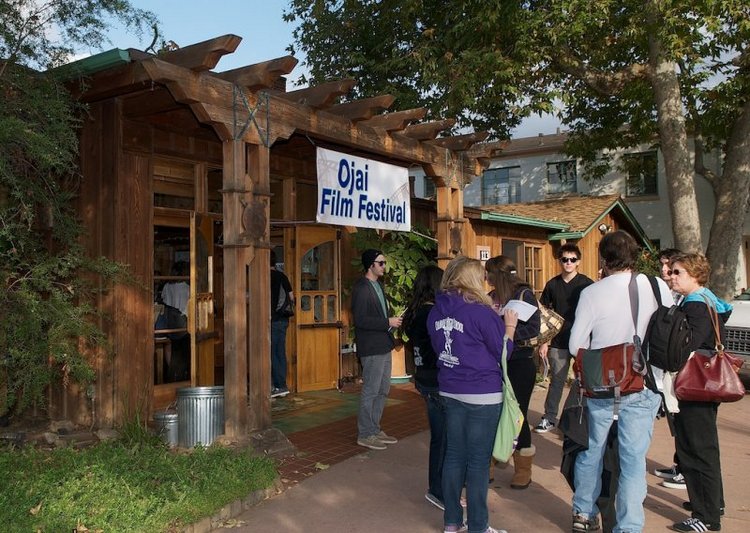 ---