TINSELTOWN TIDBITS   .    .    .
Winter Is Here…
GAME OF THRONES®: THE TOURING EXHIBITION
Arrives in Belfast with Exclusive Additions
Tickets available at www.gameofthronesexhibition.co.uk
Rally the Realm ... The highly-anticipated GAME OF THRONES®: The Touring Exhibition, including two-never-seen before sets, has arrived at TEC Belfast for its debut visit to the UK and Ireland.
To celebrate, GAME OF THRONES® actors, Isaac Hempstead Wright, Ian Beattie and Liam Cunningham, alongside award-winning costume designer Michele Clapton, were the first to experience the dramatic exhibition, which features costumes, authentic props and majestic settings from all seven seasons, as well as the Winterfell Crypt and Dragon Skull Pit, which have been exclusively added for Northern Ireland.
Designed specially by GES Events in collaboration with HBO® Licensing and Retail, the must-see exhibition is the largest public display to date and offers fans an interactive and immersive GAME OF THRONES® experience like no other.
From 11th April through to 1st September 2019, fans can have an up-close and personal look at the ancient dragon skulls, ranging in size from about that of an apple to the one belonging to Balerion the Dread, which decorated the throne room in the Red Keep until King Robert Baratheon had them hidden away in the catacombs.
Visitors can also see publicly for the first time the vast and sacred crypt of Winterfell, guarded by stone direwolves, to pay their respects to six of the Stark ancestors as well as explore the settings and view authentic artefacts from:
The wintry landscapes of the North

The tree-lined pathway of the Kingsroad

The regal settings of King's Landing

The conquered city of Meereen with its garrisons of Unsullied warriors and the loyalists of House Targaryen

Iconic settings like the House of Black and White The home of the Night's Watch --- Castle Black

The frozen lands Beyond the Wall

The show stopping centerpiece of the exhibition, the Iron Throne Room
Bend the knee and book tickets for this not-to-be-missed blockbuster at www.gameofthronesexhibition.co.uk
____________________________________________________________
Solvang Conference & Visitors Bureau Establishes "Film Solvang" and Names Staff Member Daniel Lahr as Film Solvang Liaison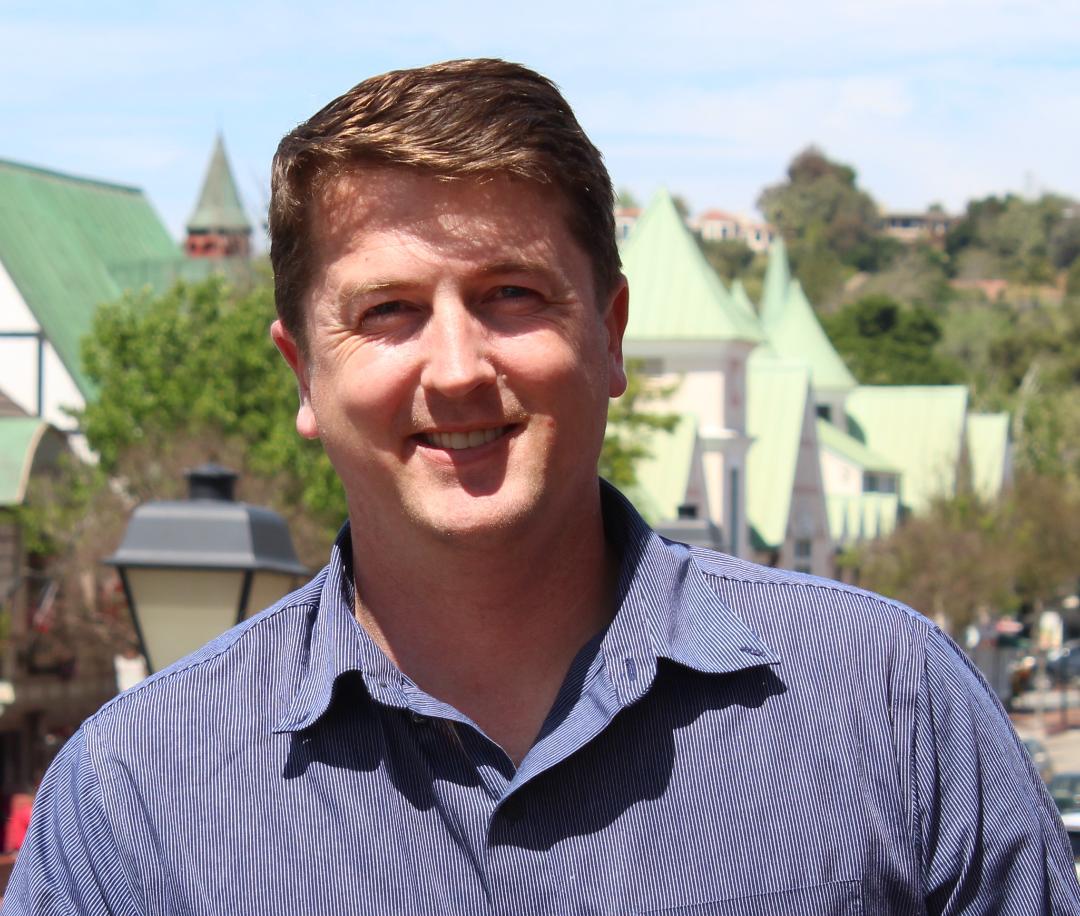 Daniel Lahr
Solvang Conference & Visitors Bureau (SCVB) Executive Director Tracy Farhad has announced the establishment of "Film Solvang," a new, strategic marketing service within the organization to be led by SCVB staffer Daniel Lahr (pictured at left).
Free of charge, Film Solvang will assist filmmakers, producers, directors, location managers, local businesses, residents and government representatives in planning productions in Solvang and surrounding Santa Ynez Valley.
Farhad remarked, "Endorsed by the City of Solvang, Film Solvang and Film Liaison Daniel Lahr are the official resources for productions coming to Solvang. Movies, TV shows, videos, magazines and catalogs filming here have two key economic benefits. The first happens when crews come to Solvang and spend money on lodging, food and services. The second positive impact happens with the potential of thousands of viewers that see Solvang, want to visit or return and experience our city for themselves and spend their money here. Filming is an important source of revenue for our economy in the short and long-term: especially mid-week. We're thrilled to launch Film Solvang now and reap long-lasting positive economic benefits for the city. "
Film Solvang and its new website www.FilmSolvang.com is a work in progress, and will be home to a large library of local locations, crew and talent. It will be the first place where potential productions can look online and provide a free "package" of filmmaker support including local laws, permits, ordinances, timelines and contacts for film production use. Film Solvang is a member of the Association of Film Commissioners International and a part of their global directory.
According to Daniel Lahr, "We can help connect local residents and businesses with interested producers for mutual benefits. We are very excited about adding Film Solvang services to our outreach." Lahr brings a unique background in film production and tourism to this new outreach. Prior to joining the SCVB management staff in 2017, he worked in operations positions at Walt Disney World, Disneyland and others as well in acting and film production.  Previously, he was employed as an Assistant Visual Effects Editor on movies including Spider-Man 3 as well helming his own independent film productions. Born in Santa Maria, raised in Los Alamos and graduating from Santa Ynez Valley Union High School, Lahr began acting at age 9 with PCPA (Pacific Conservatory Theatre). Lahr achieved his Bachelor of Fine Arts in Film Production at the Academy of Art University in San Francisco. Now, in his free moments, Lahr volunteers as Executive Director of the Central Coast Film Society and savors spending time with his wife Amberly and two children exploring the area. 
For more information about Film Solvang, contact Film Solvang Liaison Daniel Lahr by calling 805-688-6144 or email Daniel.Lahr@SolvangUSA.com.
The Solvang Conference & Visitors Bureau (SCVB) is a not-for-profit organization formed in 1986 to promote the City of Solvang, featuring its Northern European culture, cuisine, arts and attractions.  The SCVB operates the Solvang Visitors Center at 1630 Copenhagen Drive; open daily from 9:00 a.m.-5:00 p.m.; offering free maps, guides, savings options and plenty of information on the destination named by USA Today as one of the 10 best historic small towns in America.
__________________________________________________________________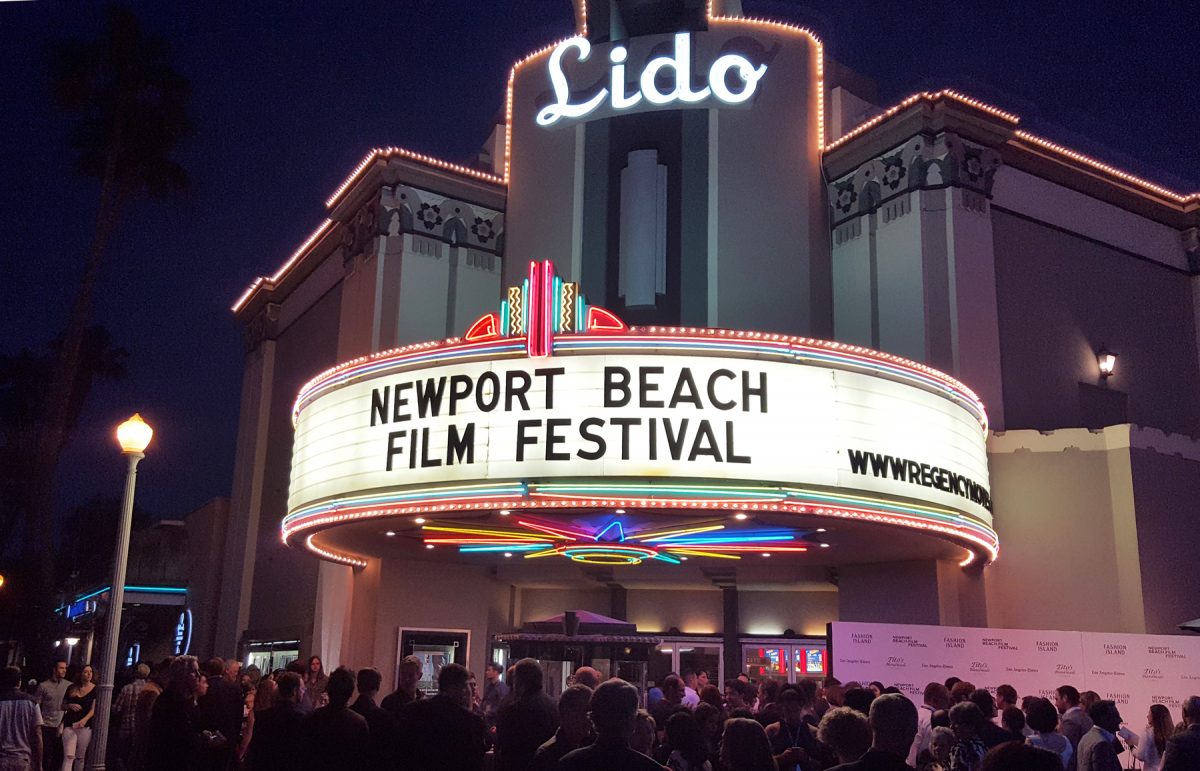 NEWPORT BEACH FILM FESTIVAL APRIL 26 - MAY 2

https://newportbeachfilmfest.com/schedule/
_________________________________________________________
PBS MASTERPIECE THEATRE
LES MISERABLES FANTASTIC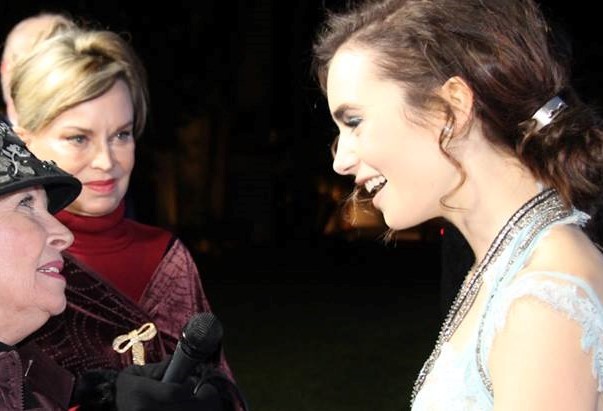 Lily Collins interview at SBIFF Kirk Douglas Awards 2017
Going into it's 3rd week Les Miserables has attracted record numbers of viewers, including moi. I am beyond thrilled with the outstanding performances and especially Lily Collins, who is so wonderful in her starring role as the poor little perils of Pauline girl she portrays. Lily is such a  fine young actress and surely will be picking up an Oscar very soon. http://www.pbs.org
____________________________________________________
HELP A TEEN GO TO FILM CAMP! 
Your gift will provide underserved kids an experience of a lifetime.
"Film Camp is an amazing place for aspiring filmmakers. The courses teach the basics of film and the resources provided here are unlike anything someone like me would normally have access to."
– Santiago Bailey-Mussachio, age 15, 2018 Film Camp participant
SBIFF and the United Boys and Girls Clubs of Santa Barbara County (UBGC) are preparing for the 4th Annual Film Camp! Taught by professional filmmakers, students participate in workshops on various topics including film appreciation, screenwriting, cinematography, lighting, acting, sound, and editing.  
Your support can help send 30 teenagers for FREE! Donate now! 
Your gift is 100% tax deductible.  
A SPECIAL THANKS TO OUR CURRENT
SBIFF FILM CAMP SUPPORTERS

Lynda Weinman & Bruce Heavin
Chris Lancashire
Nancy Goldsholl and M + M Foundation
Priscilla & Jason Gaines
Gale and Todd Howell Foundation
Nancy Barasch
Julie Wexler
Susan E. Bower
Katy Zappala
Bernadine & Herb Aldwinckle
David & Judith Flattery
Hal Michel and Connie Connally
Susan Thomason
Anonymous
Chocolate Maya
Maureen Shapiro
Lawrence Gleeson
Maggie Davis
____________________________________________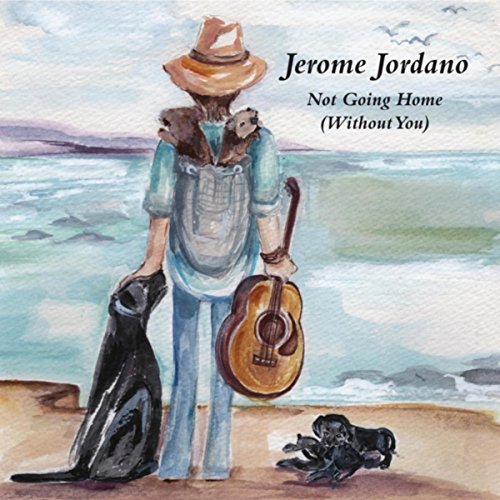 Album Release Jerome Jordano         
Not Going Home (Without You)
Great new CD & Album release by Musician, Singer, Song Writer Jerome Jordano - availabe at CD Baby, i Tunes and Spotify, SPRS_jj Instagram.
Shattered Paradigm Records, LLC

Live Authentically
www.shatteredparadigmrecords.com
---