Entertainment – TinselTown Tidbits by Bonnie Carroll
                2014 GOLDEN GLOBE CELEBRITY EVENTS
Spectacular Celebrity Suites Honor Nominees & Presenters
By Bonnie Carroll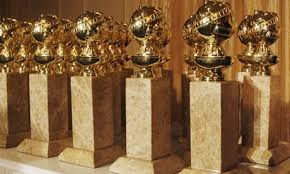 GBK & PILOT PENS PRESENT A VERY NOTE WORTHY SUITE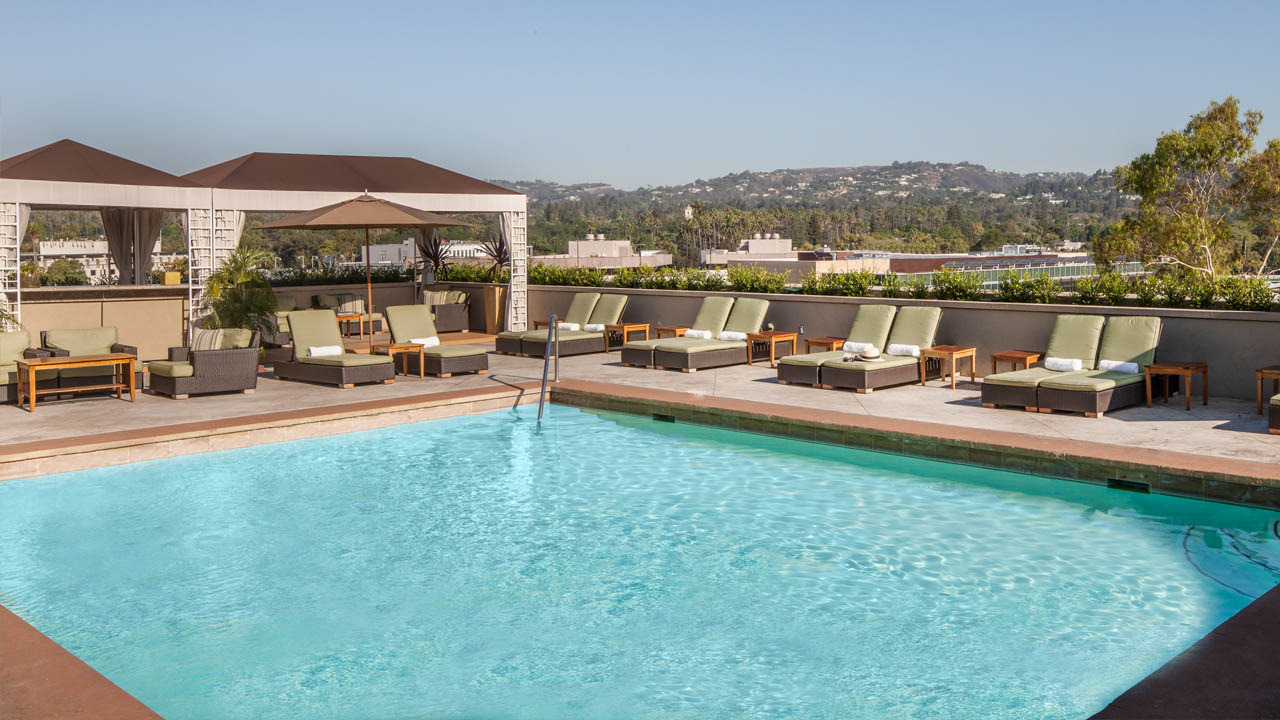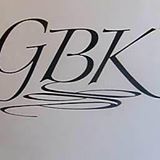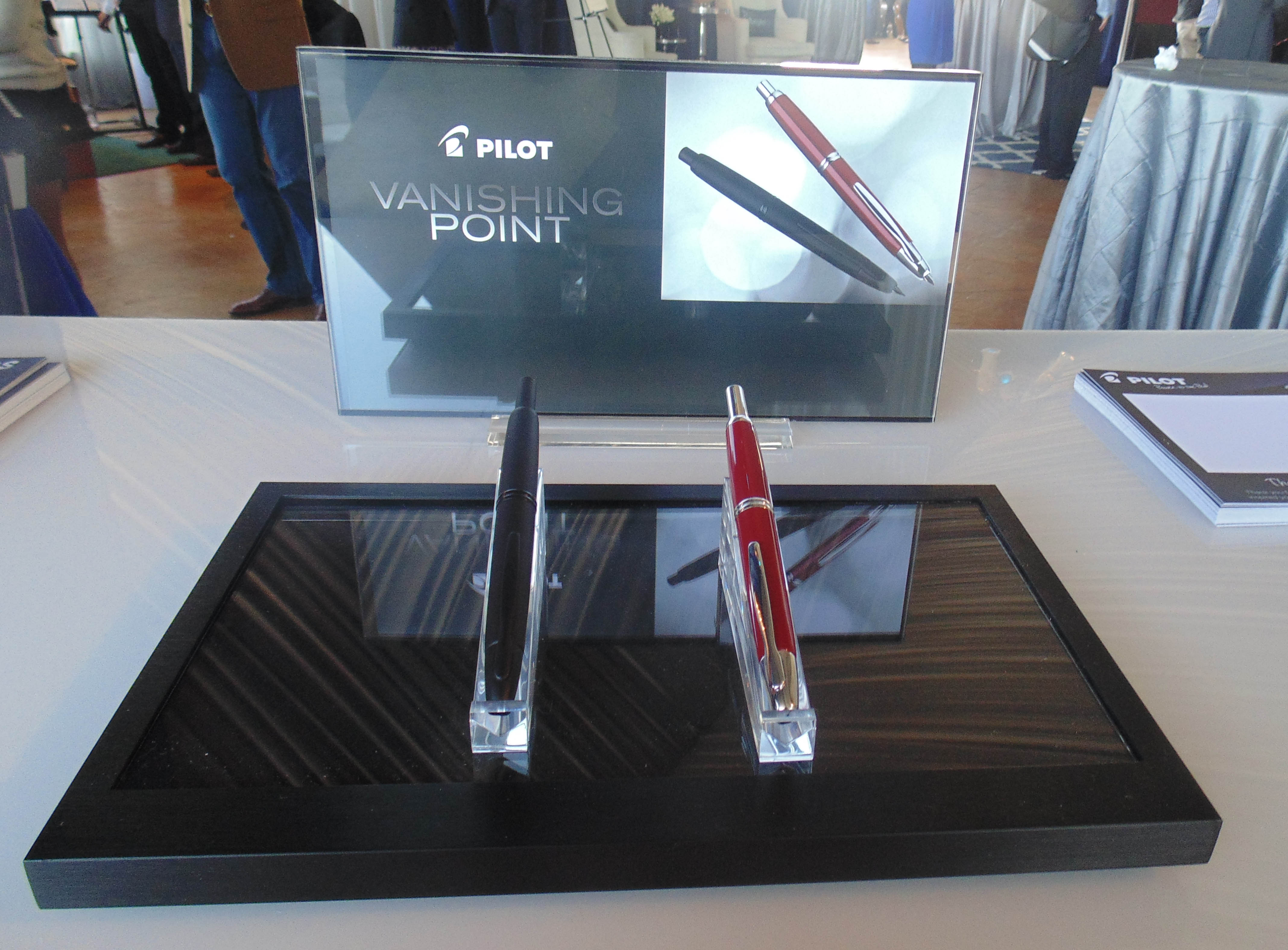 GBK & PILOT PENS Production held their 2014 celebrity suite at the L'Ermitage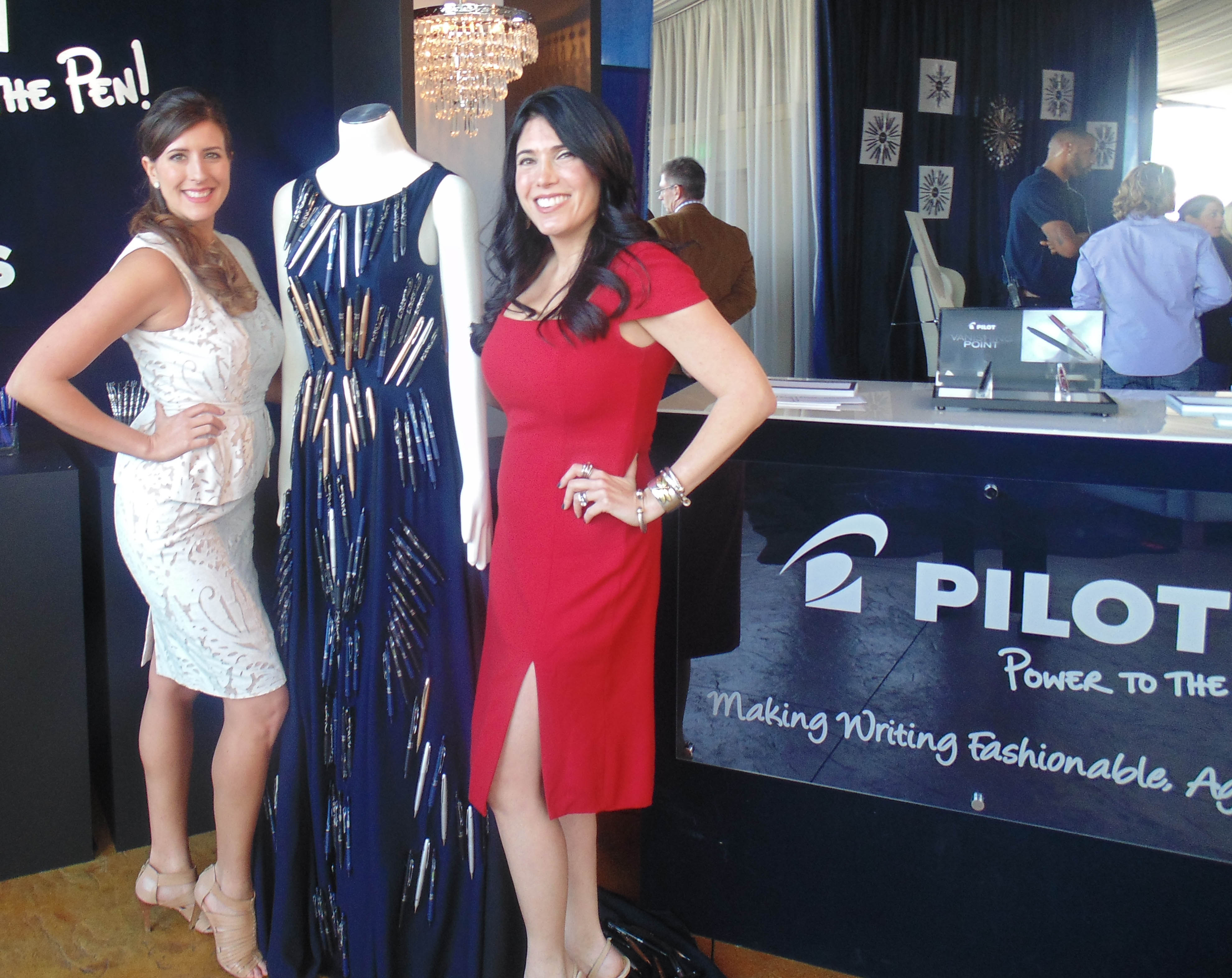 Beverly Hills Hotel, and it was a very pen worthy event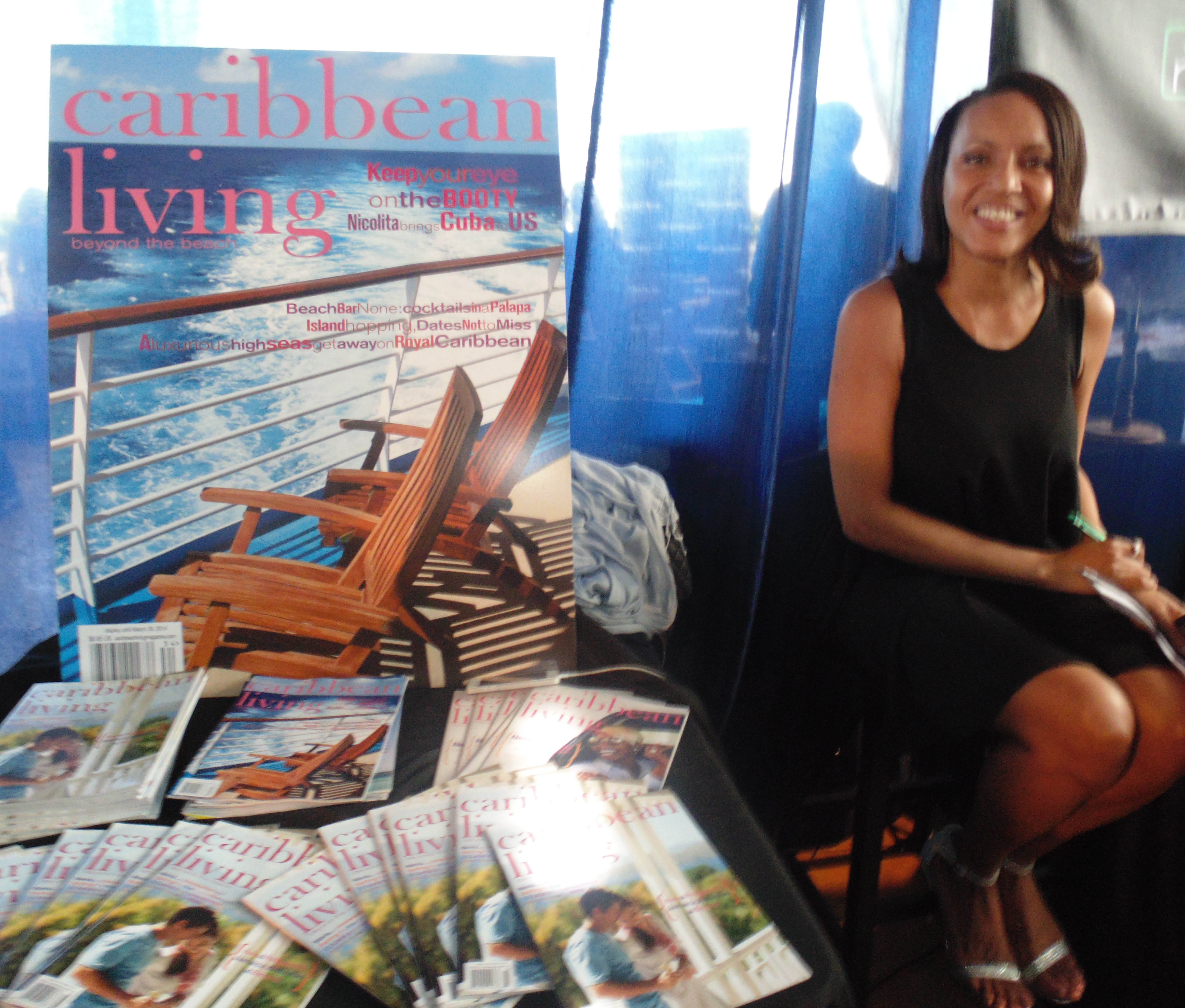 considering Pilot writing instruments provided a designer gown completely covered with beautiful pens by pivot. Gifters included The St. Regis Bora Bora Resort, gifted a destination package to include 3 nights in a Deluxe Overwater Villa, daily breakfast and 20% discount to Miri Miri Spa by Clarins and Caribbean Living Magazine / Hard Rock Hotels, International, gifted an all-inclusive trip to the Hard Rock Hotel Punta Cana.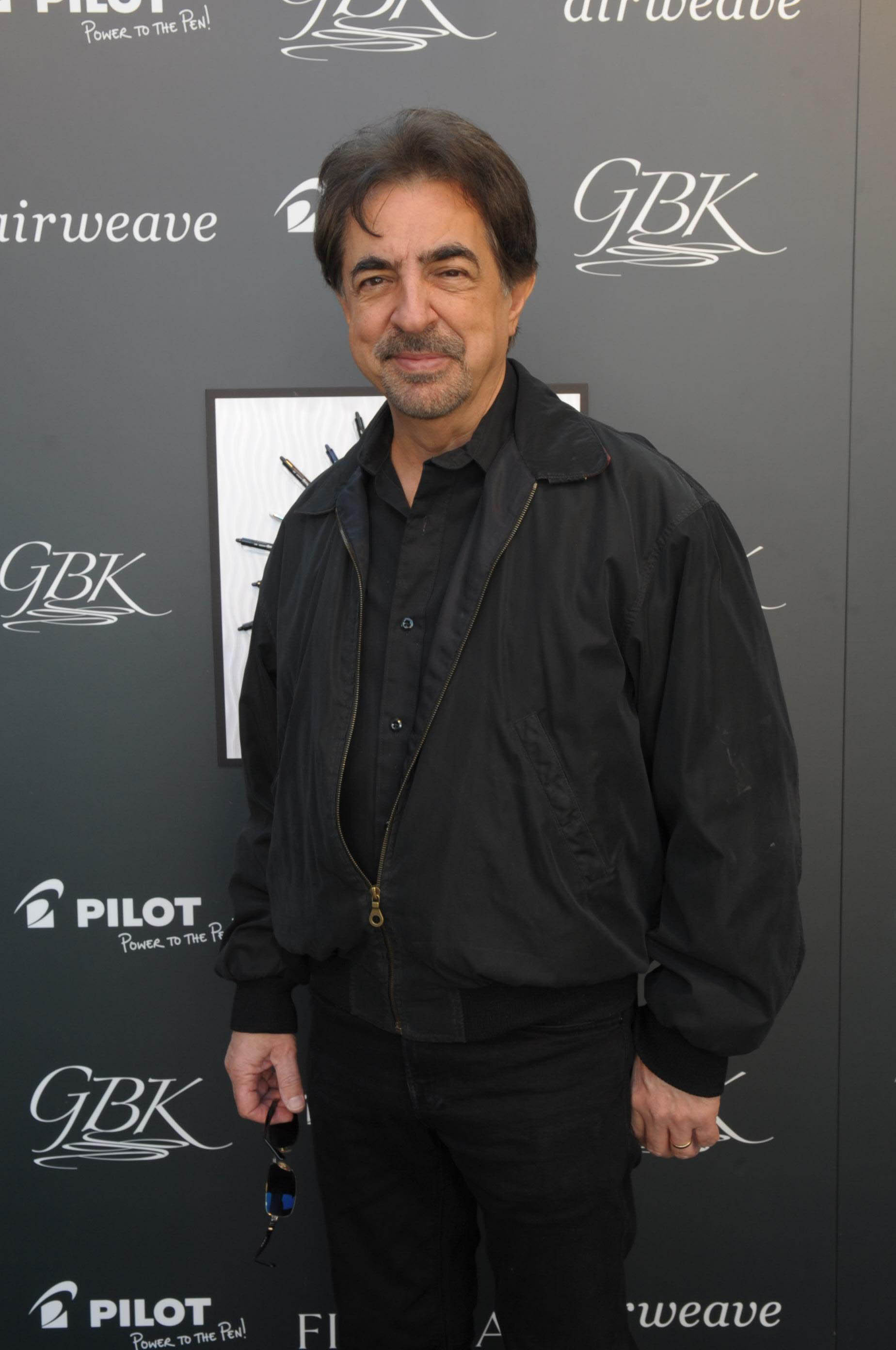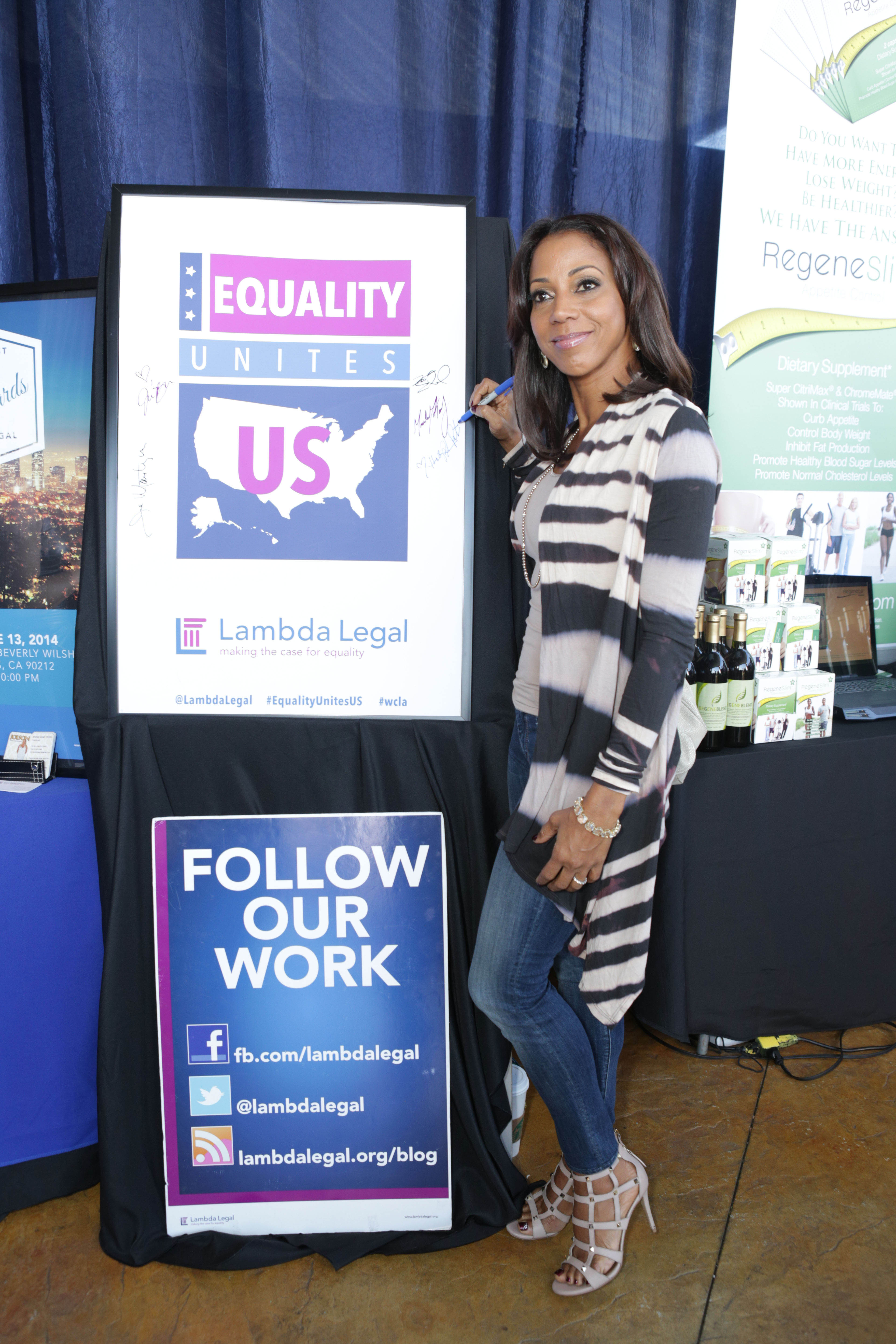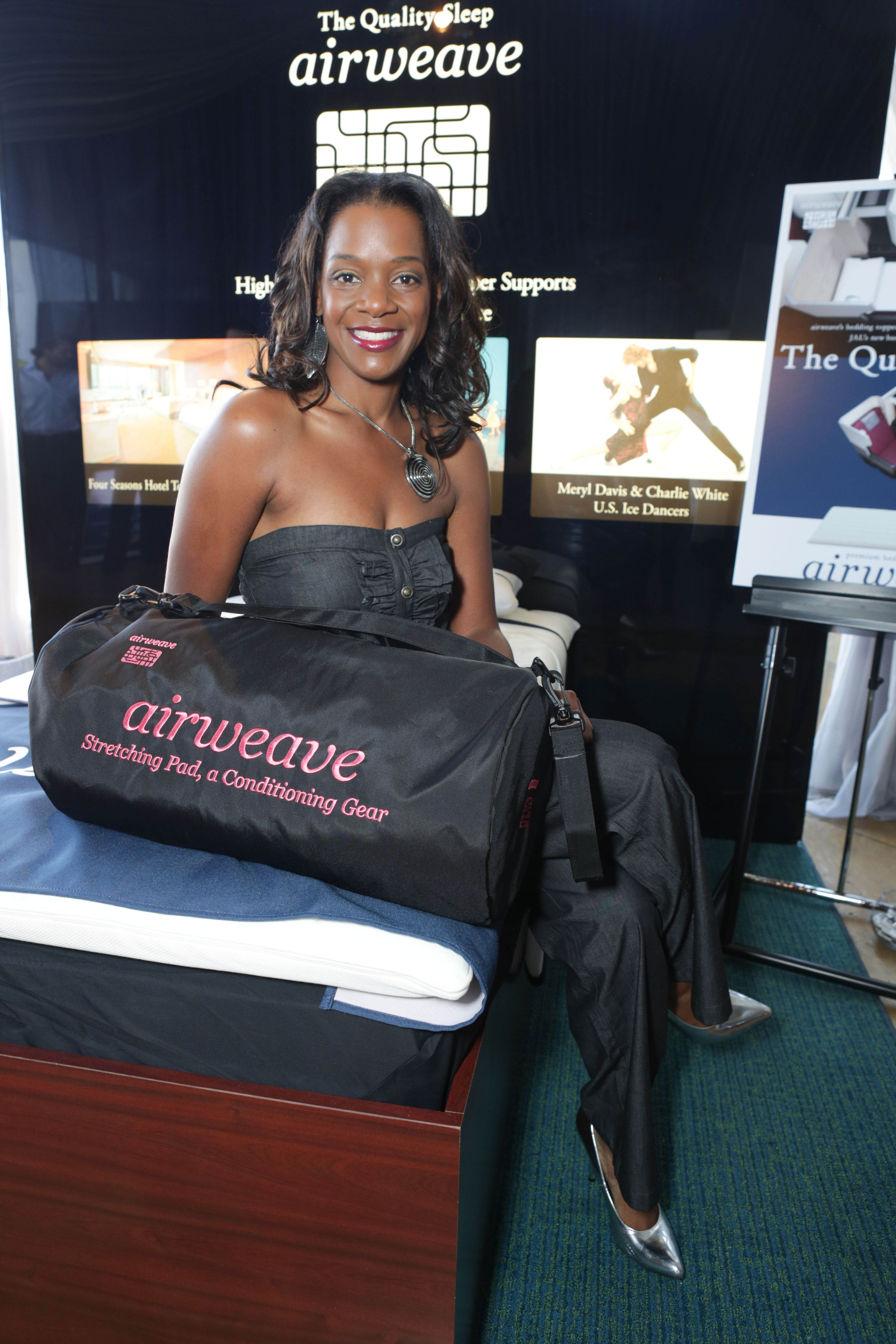 Beauty products were both deluxe and functional and could be seen though out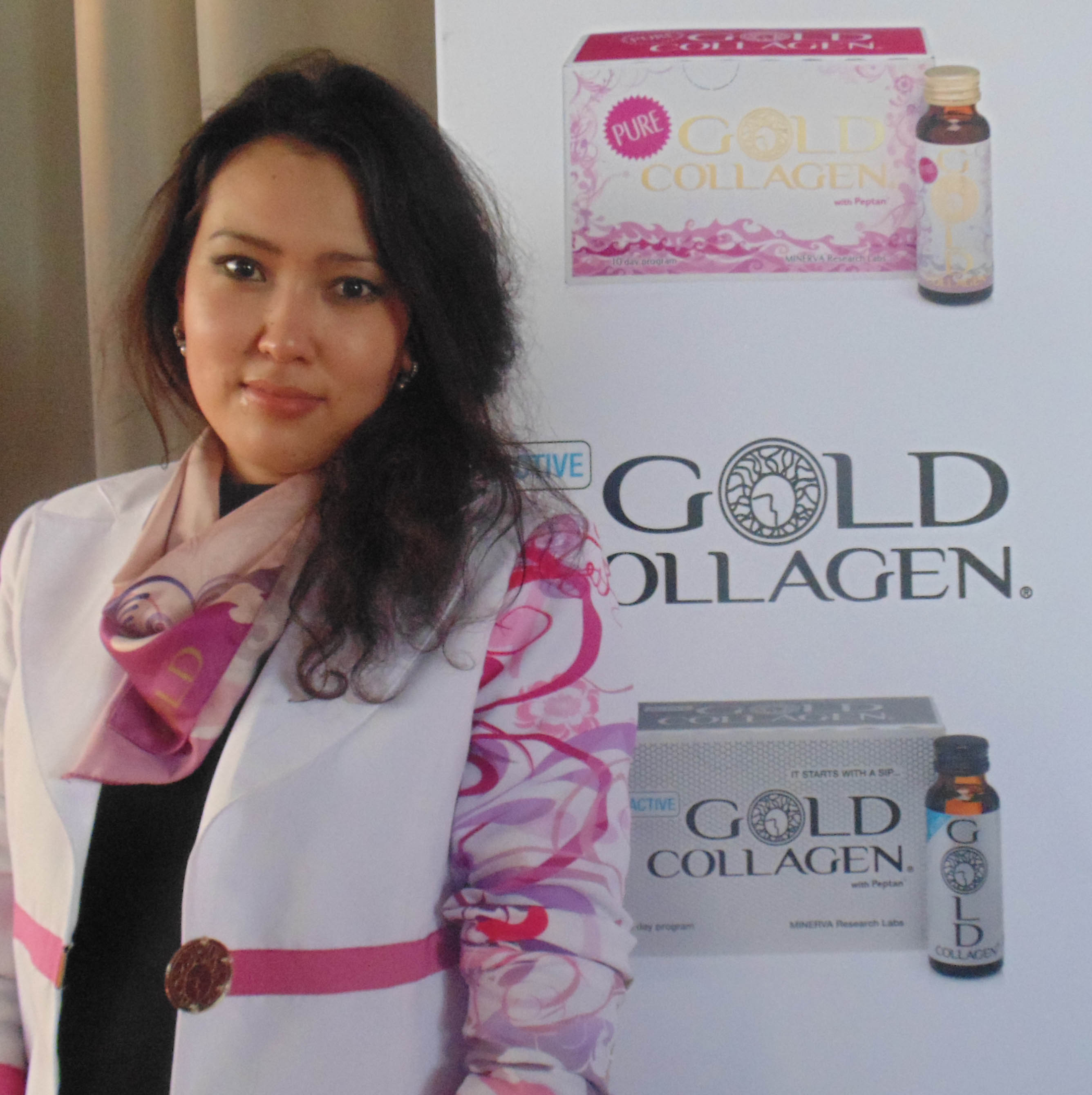 the lounge, including gifts from Tweezerman, Sleep-In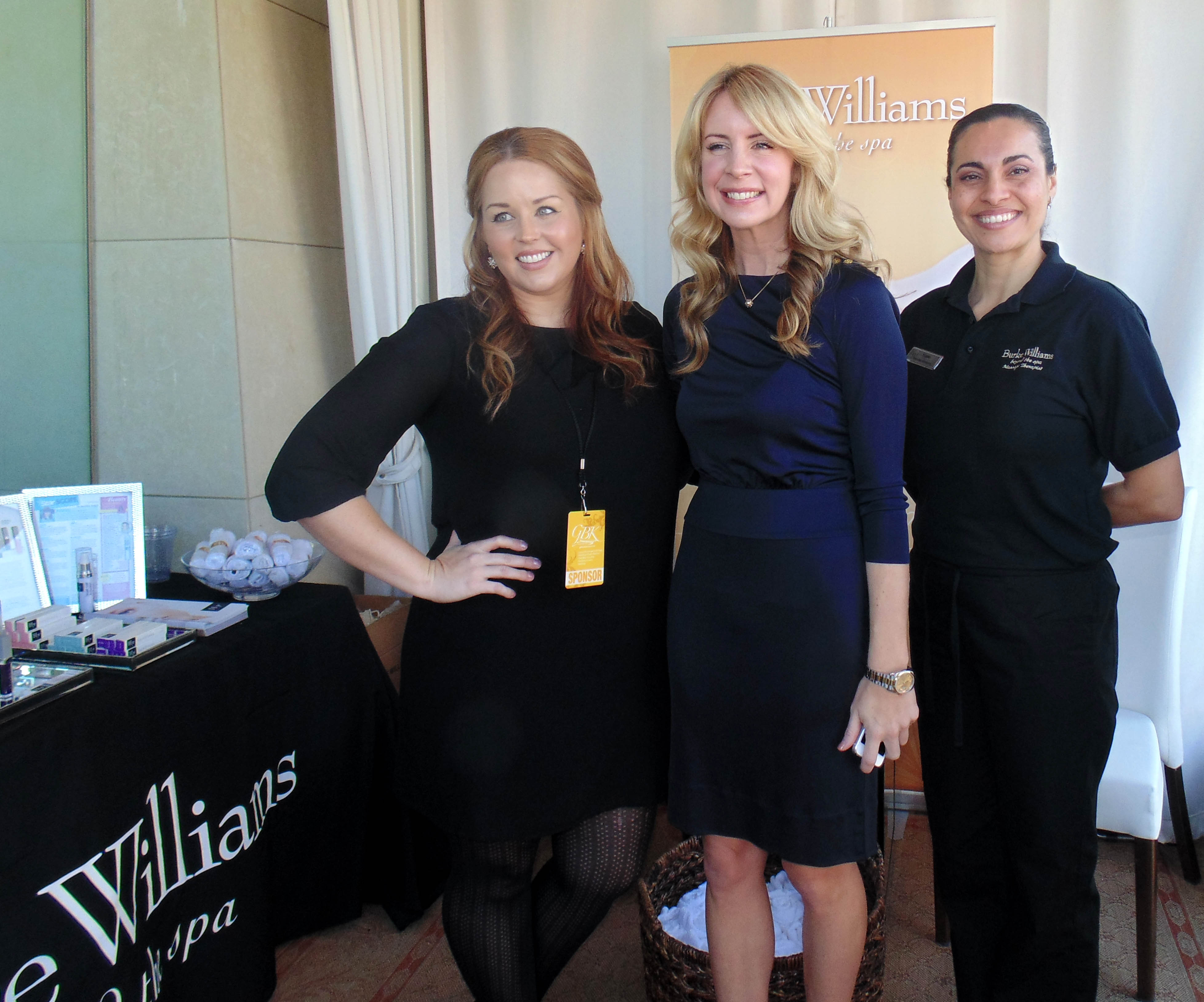 Rollers,hair rollers that are designed to flatten like a sponge; Minerva Research Labs, gifting Pure GOLD COLLAGEN®; a variety of eyelash, brown and skin products from The Crave Collection; Burke Williams Spa; Regeneca World Wide, gifting their Regene Blend antioxidant beverage blend; and Barbar Hair Tools.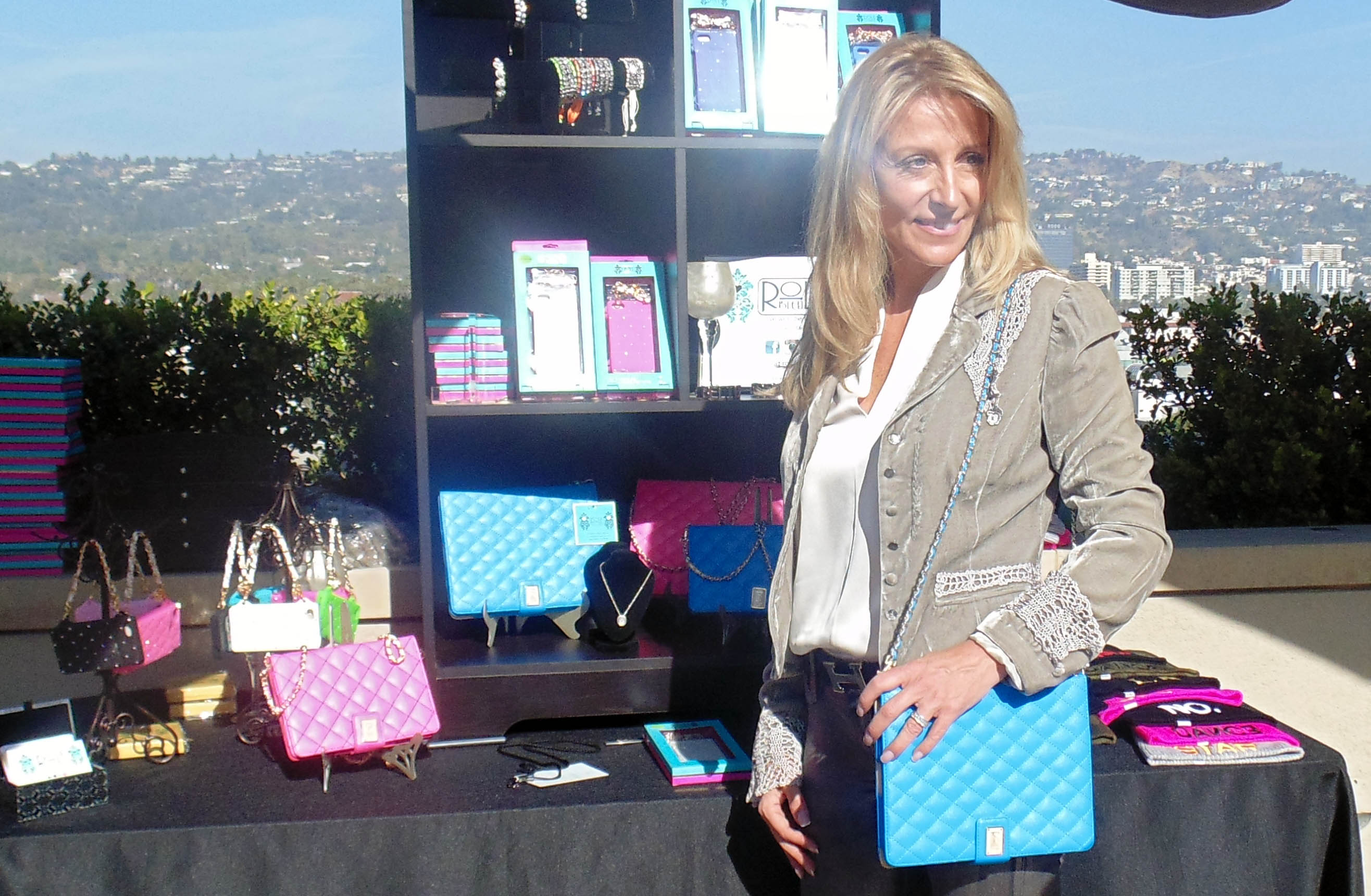 This year's GBK event featured products from Fiamma Jewelry, Threaded Creations, Luminita, gifting Leather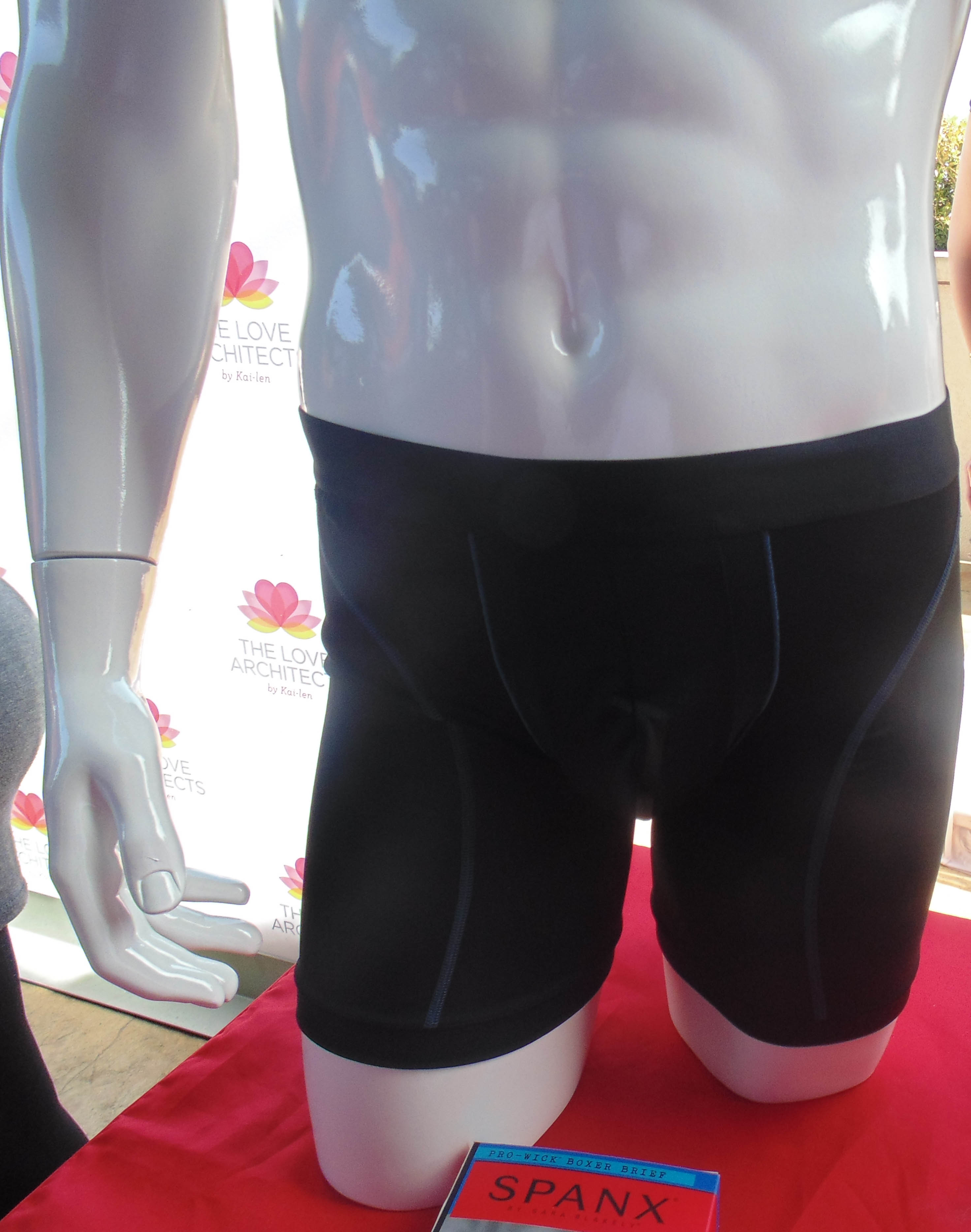 / Beads Bracelet magnetic clasp; jewelry from Made By Survivors; Coordinates Collection, gifting their Gold Legend Bracelet; The Artisan Group®, gifting the celebrities and members of the press a lovely collection of trendy jewelry, spa and bath products, fine art photography, and other handcrafted gifts; SPANX by Sara Blakely; cross body ipad covers and other accessories from Rolf Bleu™ by Caryn Sterling; and gifts from PlanetECO.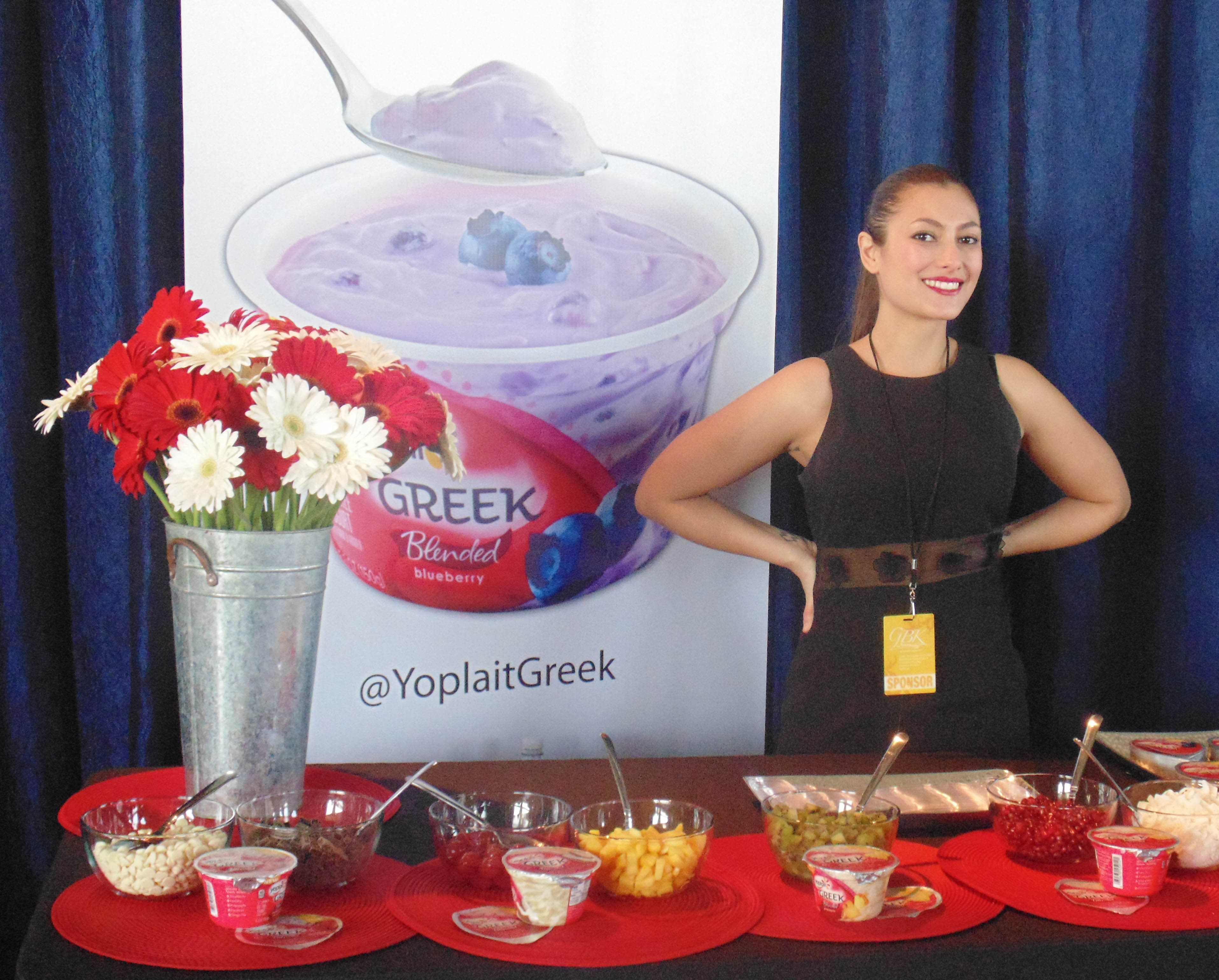 Gourmet sweets and treats were sampled and gifted at the event from Kyra's Bake Shop featuring delicious treats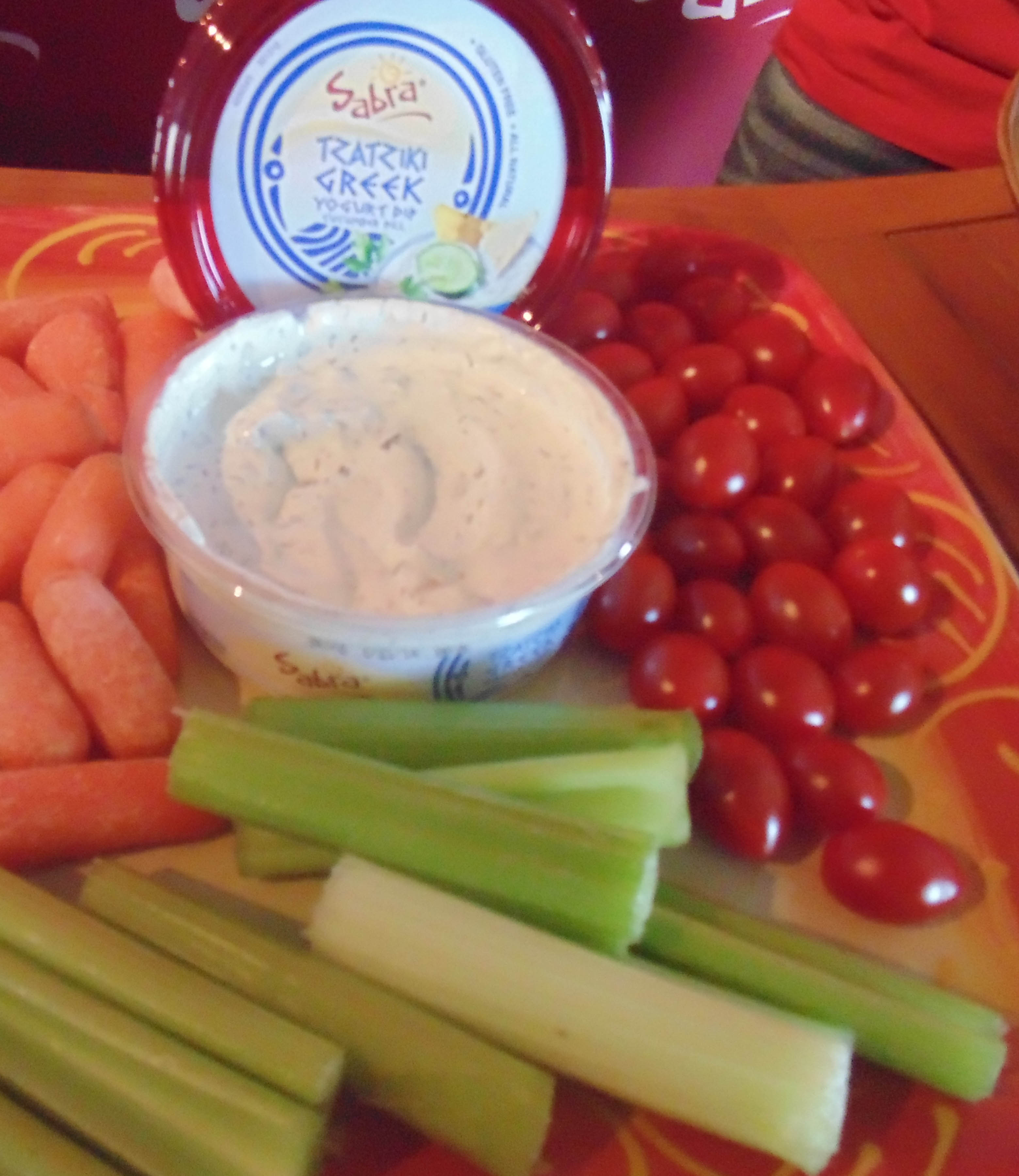 that are gluten free; Yoplait Greek; Bulgarini Gelato; Rollin' Rib BBQ, bringing their slow cooked smoked BBQ flavor to attending guests; Sabra, the leader in refrigerated dips and spreads; SAAS Hot Sauce; and V Wine, gifting select Wine Club Membership to their tasting room with wine from over 22 California boutique wineries. Other food and beverage delicacies include Brownie Brittle, COMBOS Baked Snacks, Marathon Bars, Matt's Munchies, Pasta Chips, popchips, and VitaCoco.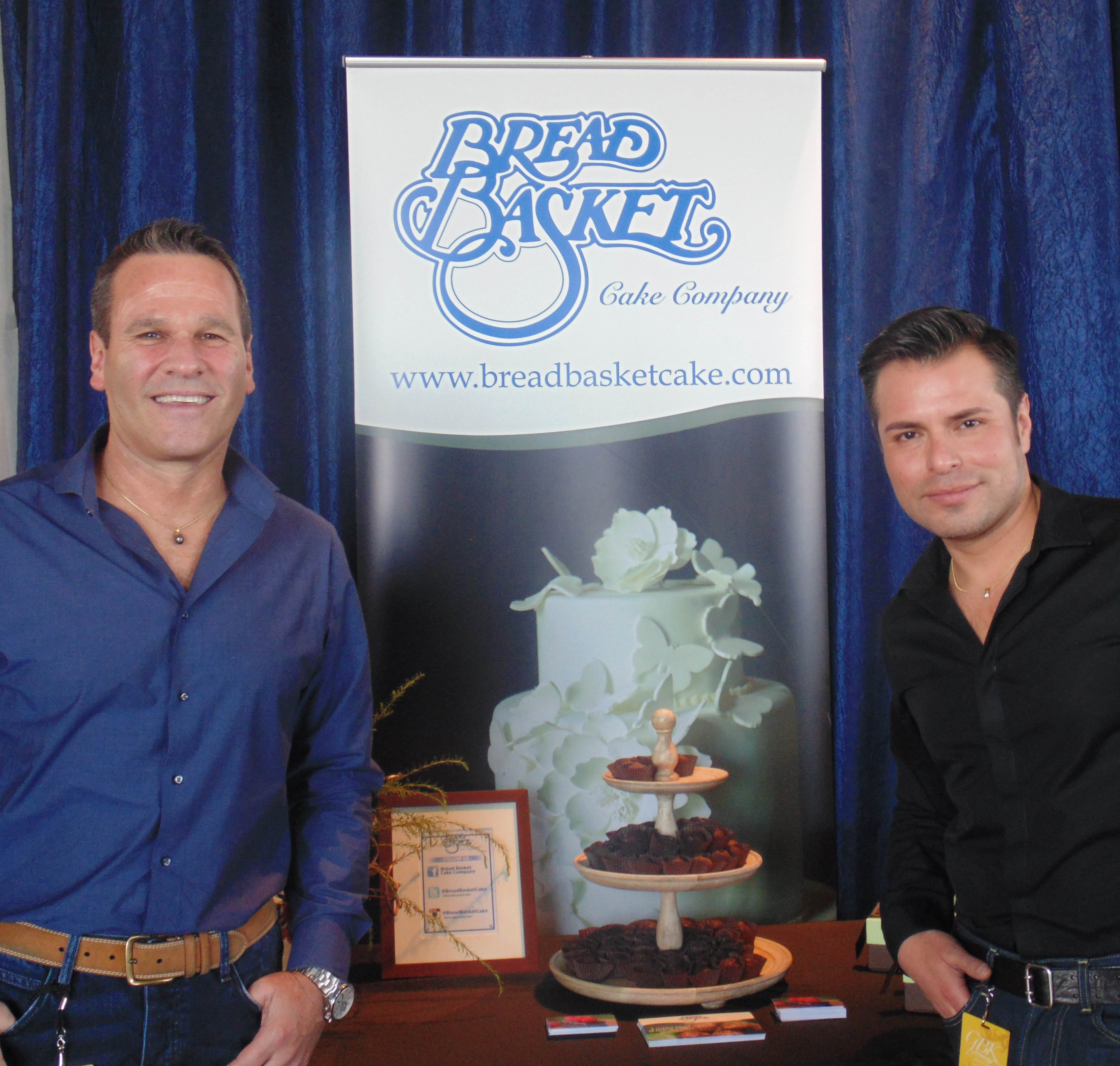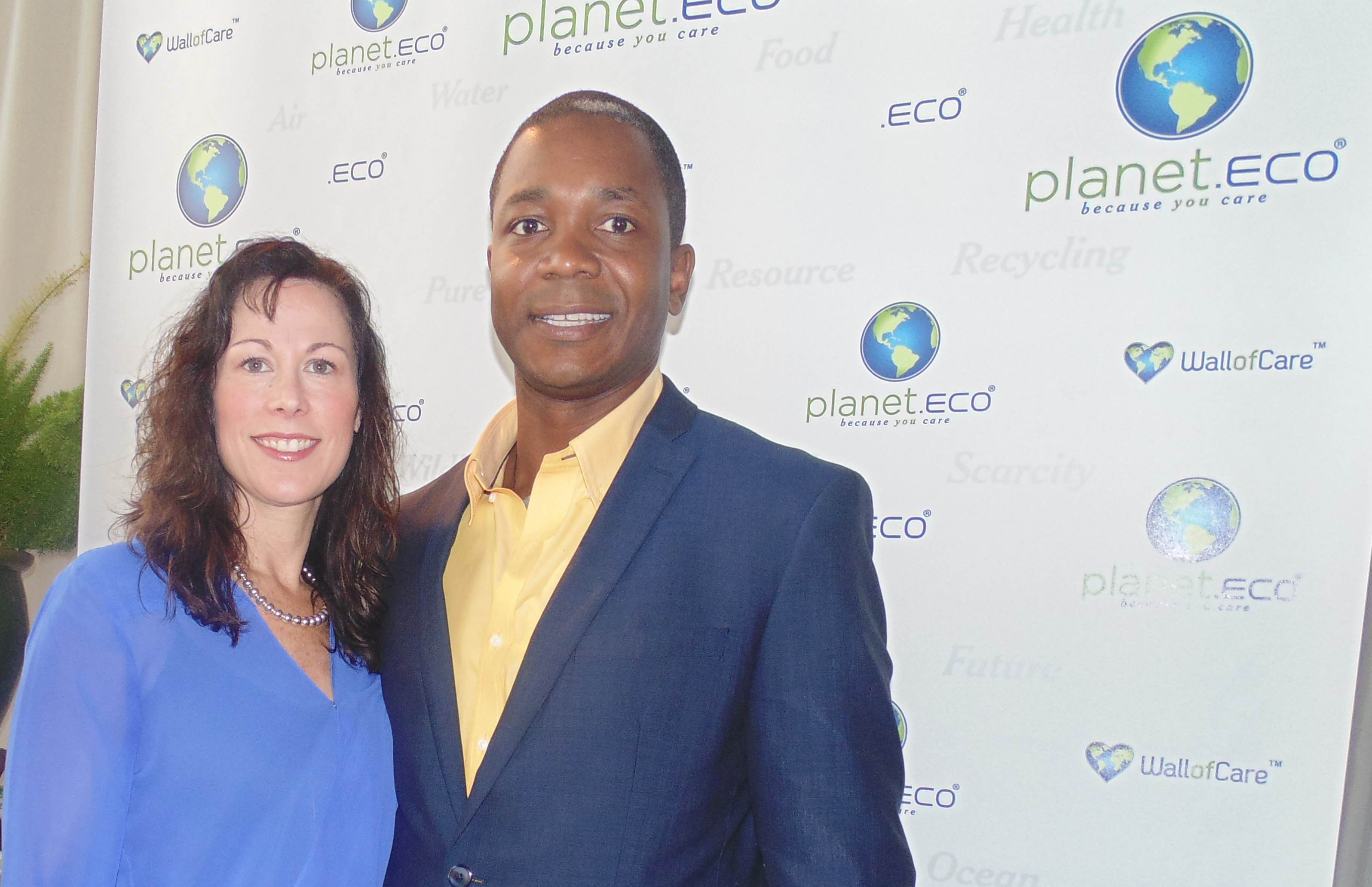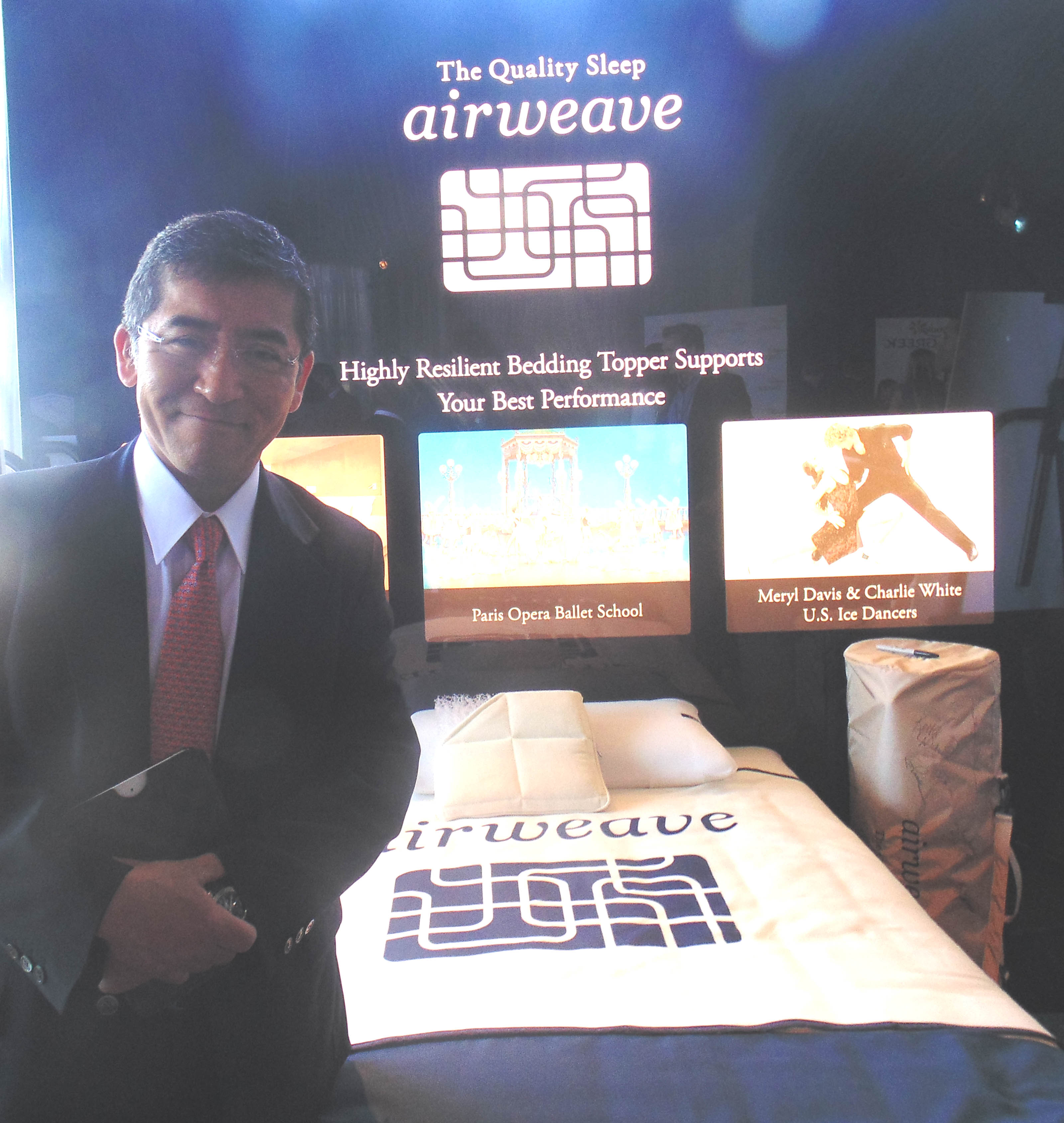 Technology and unique finds included FLUXMOB, who were onsite gifting their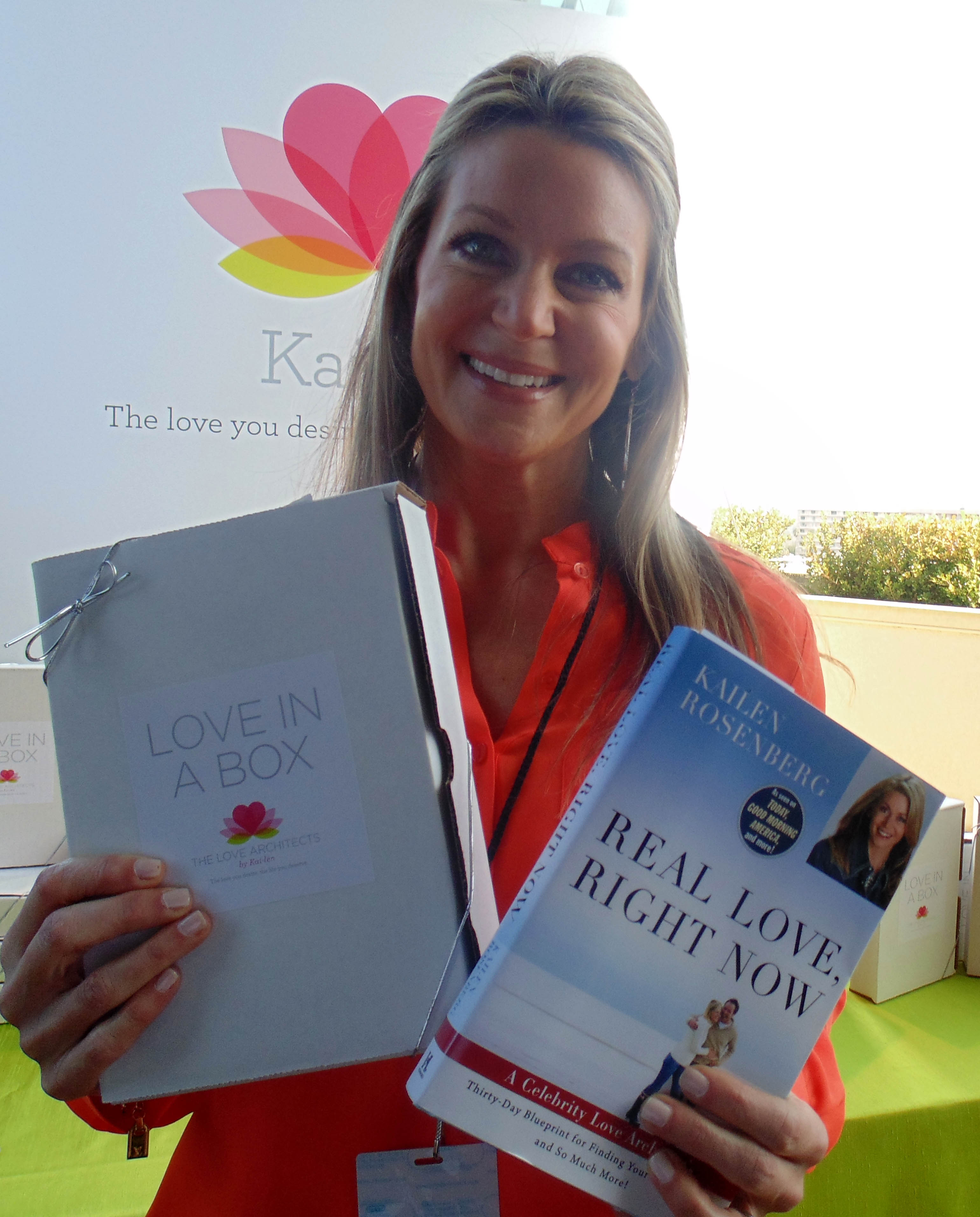 BOLT – the world's smallest battery pack and wall charger combination; Sir Ike Audio, gifting luxury Bluetooth Audio headsets; Shutterball, the remote shutter enabling the ultimate hands-free "selfie" with a smartphone; BLOW HOOKAH, a revolutionary electronic hookah; 100candles.com; The Love Architects, gifting an autographed copy of "Real Love, Right Now" and 1 hour of Love Whispering; EmergencyLink, an emergency ID network, donating $100 to The American Red Cross for each new celebrity member; and Global Women's Empowerment Network, a non-profit organization transforming lives beyond abuse. For additional information visit www.gbkproductions.com.
       ______________________________________________________
DUBOIS PELIN & ASSOCIATES 9th LUXURY GIFTING LOUNGE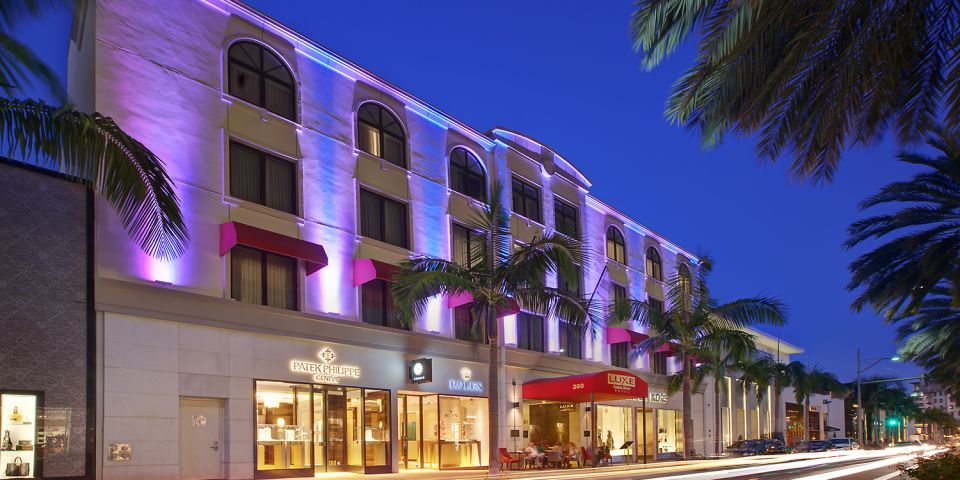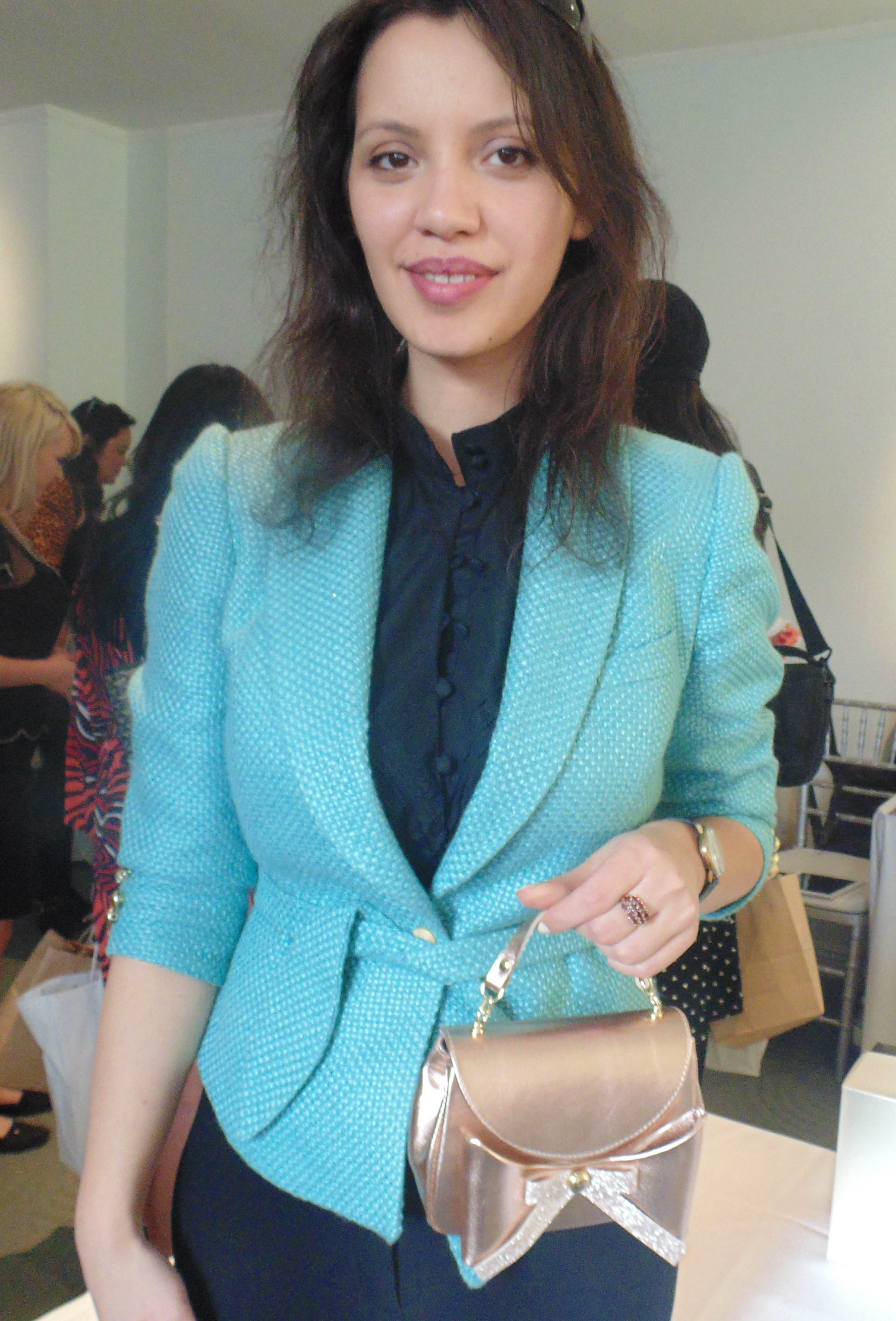 Nathalie Dubois-Sissoko, and DPA hosted a fabulous DPA Talent Lounge on the rooftop Terrace of The Luxe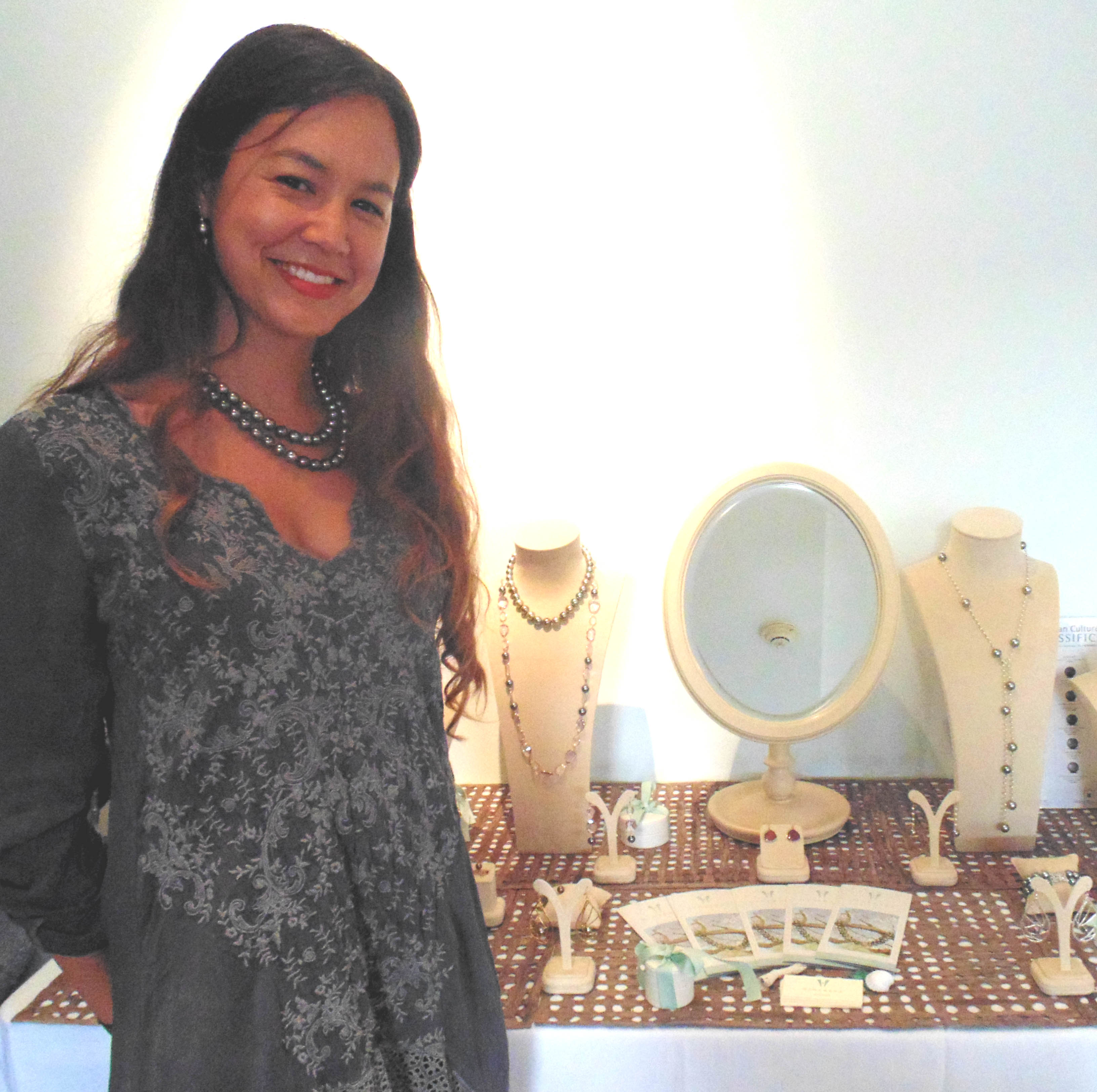 Rodeo Drive Hotel, where gifts of amazing luxury products and services were offered to celebrities, nominees and presenters. They included designer Braxilian Barbara Bela, DNA, Doina Pirau, Pascal Piveteau Parisian leather stretch couture, Tahitian black pearls by Hinerava, Single by Galina Sobolev, NYC Arido Jewelry, Marchon sunglasses from French and Italian designers. The Sierra Club was once again the grassroots environmental organization.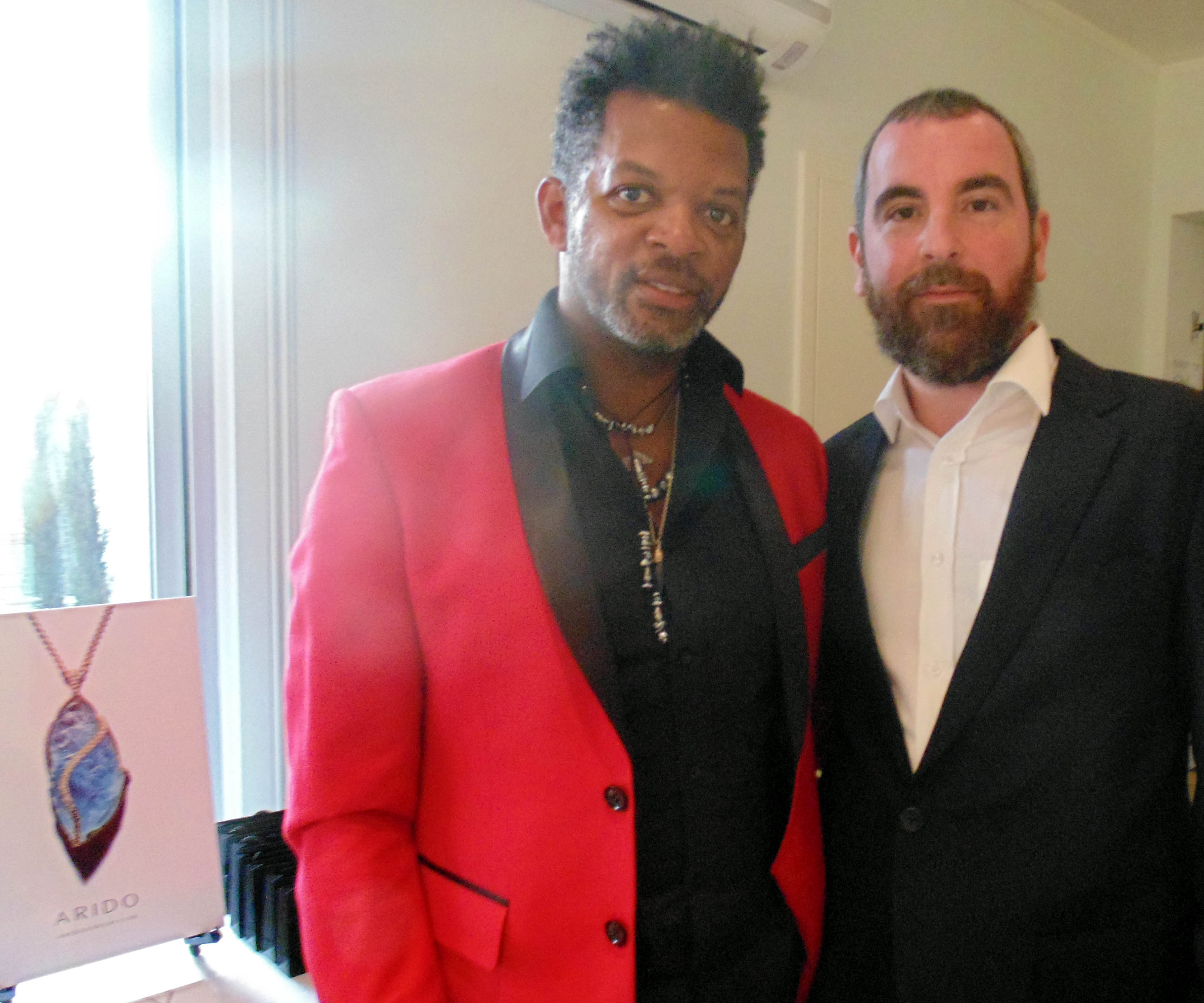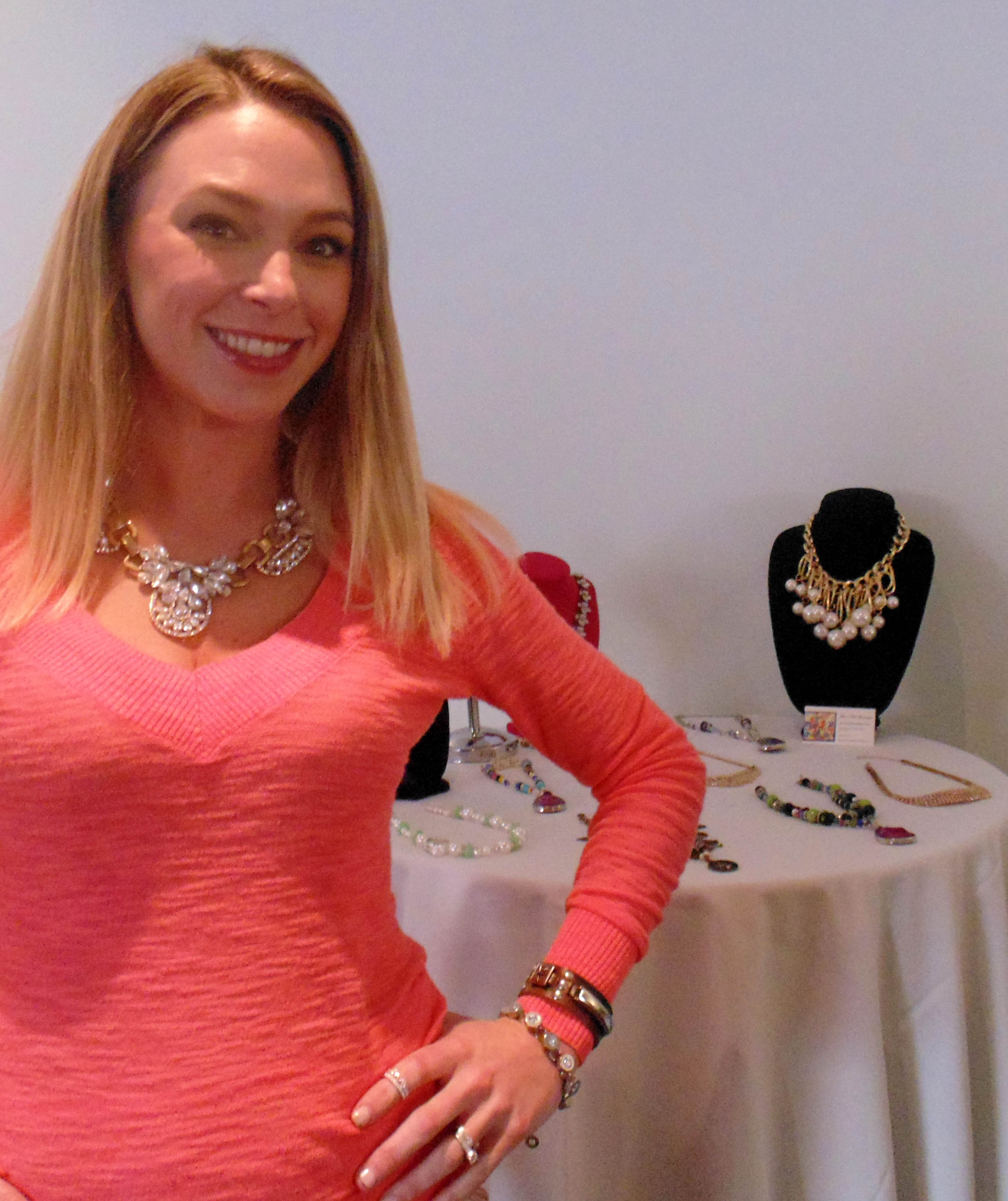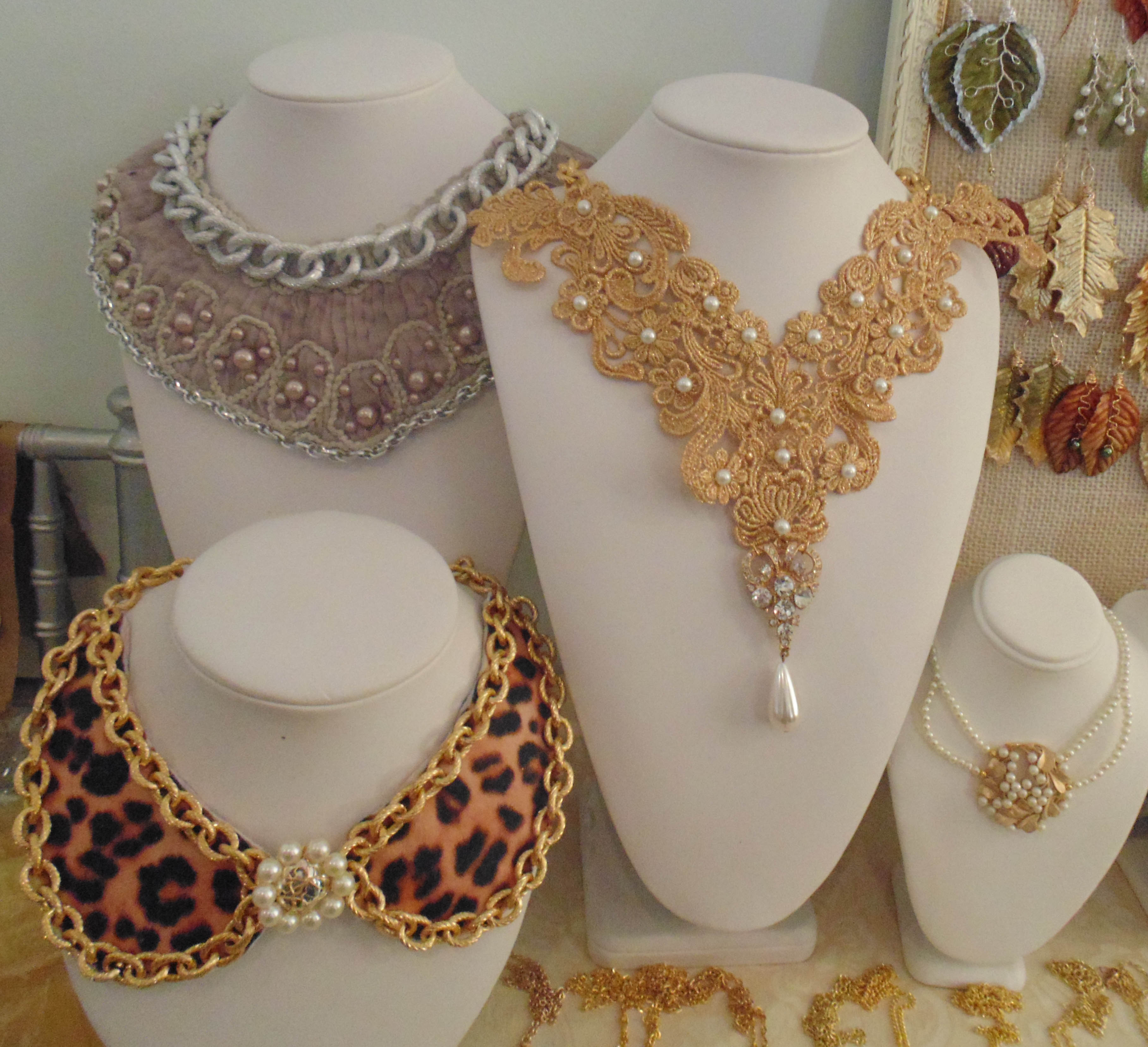 Fashion studio included jewelry designers North Carolina's Alice's chic boutique, Boston Sisco + Berluti, Enza Costa's clothing, handbags of Aridza Bross, denim scarves by Hzurdadi, Sworovski pieces from Micalla, along with Night Fox Jewelry and Foxine handmade jewelry.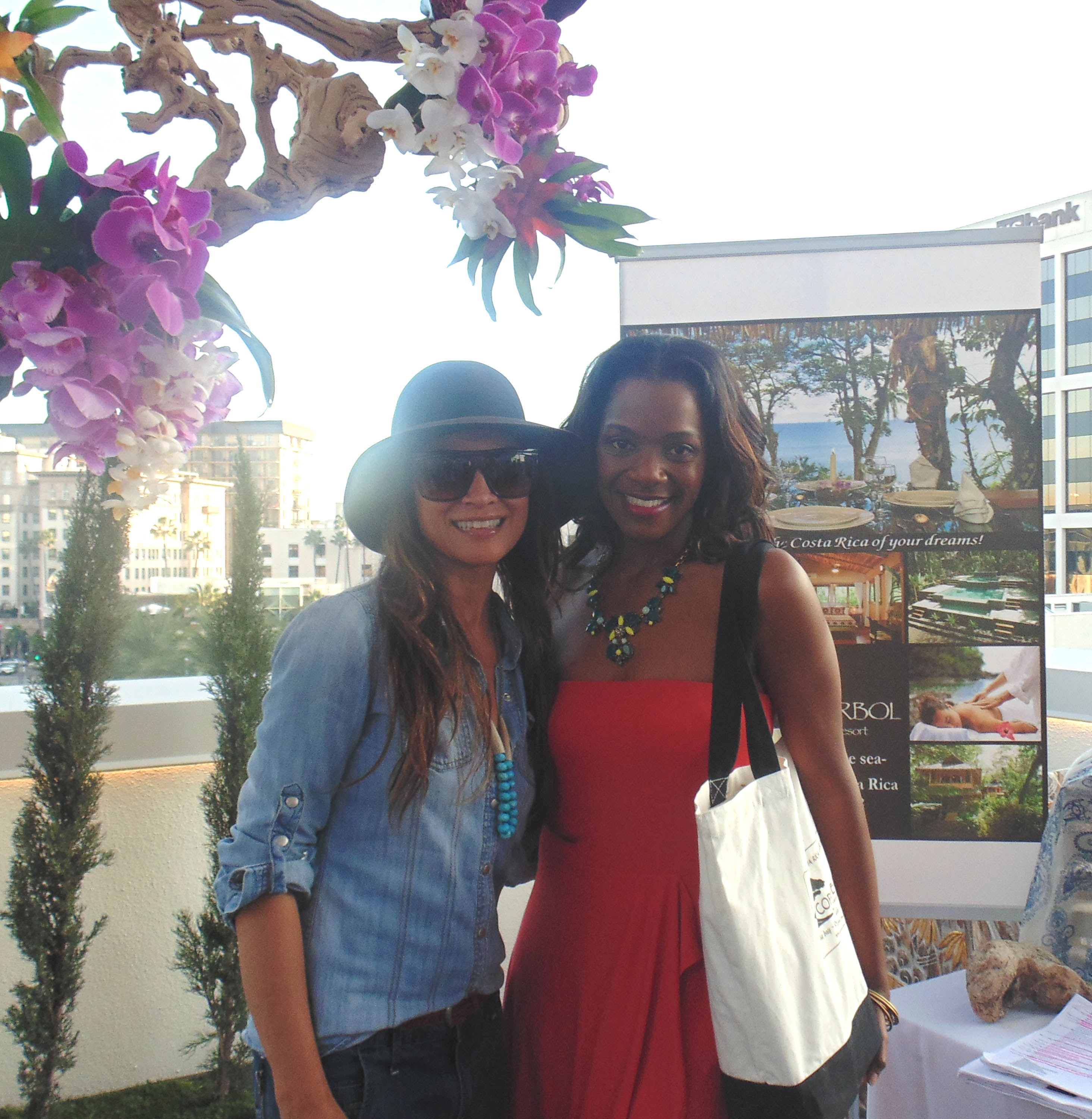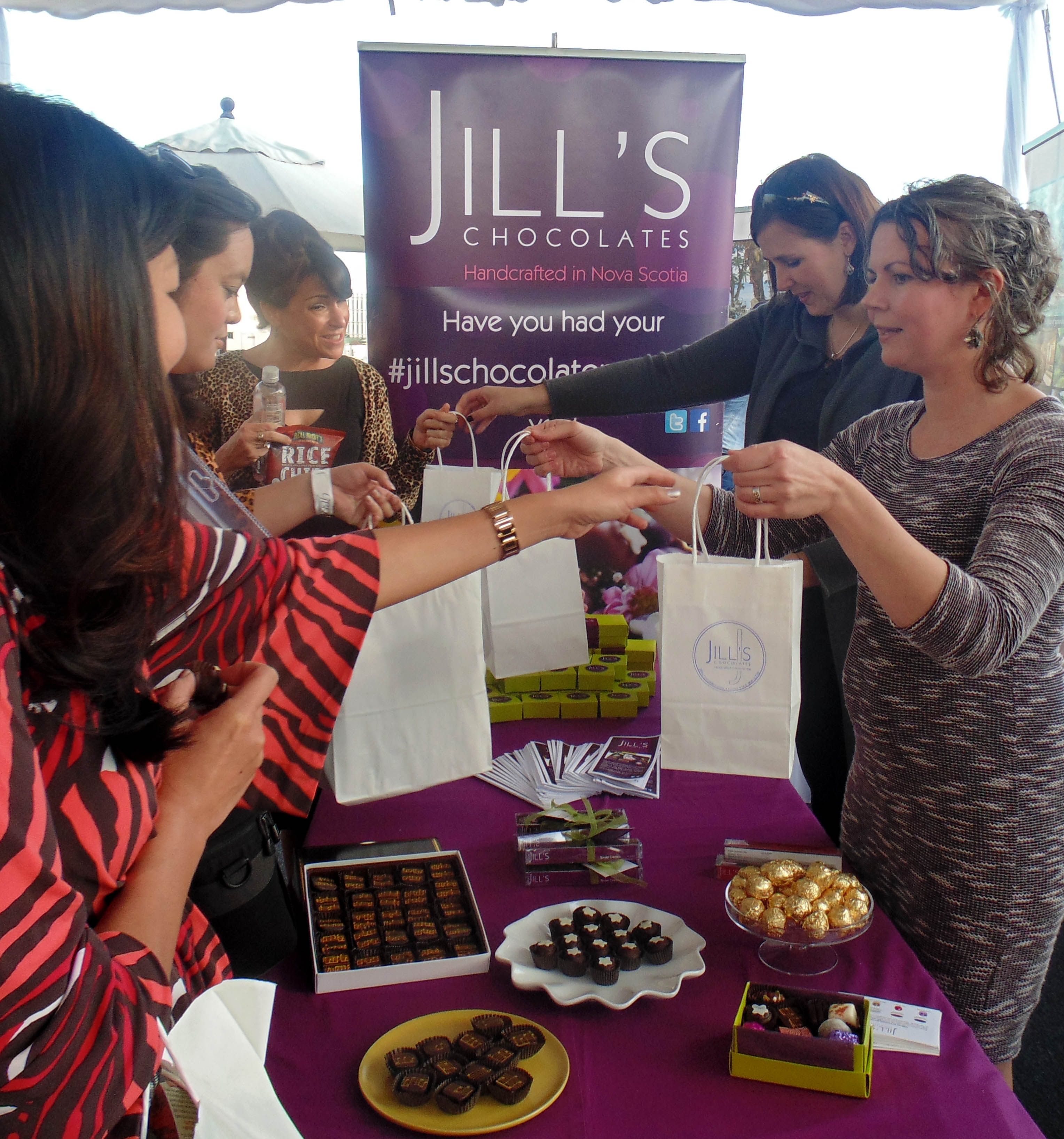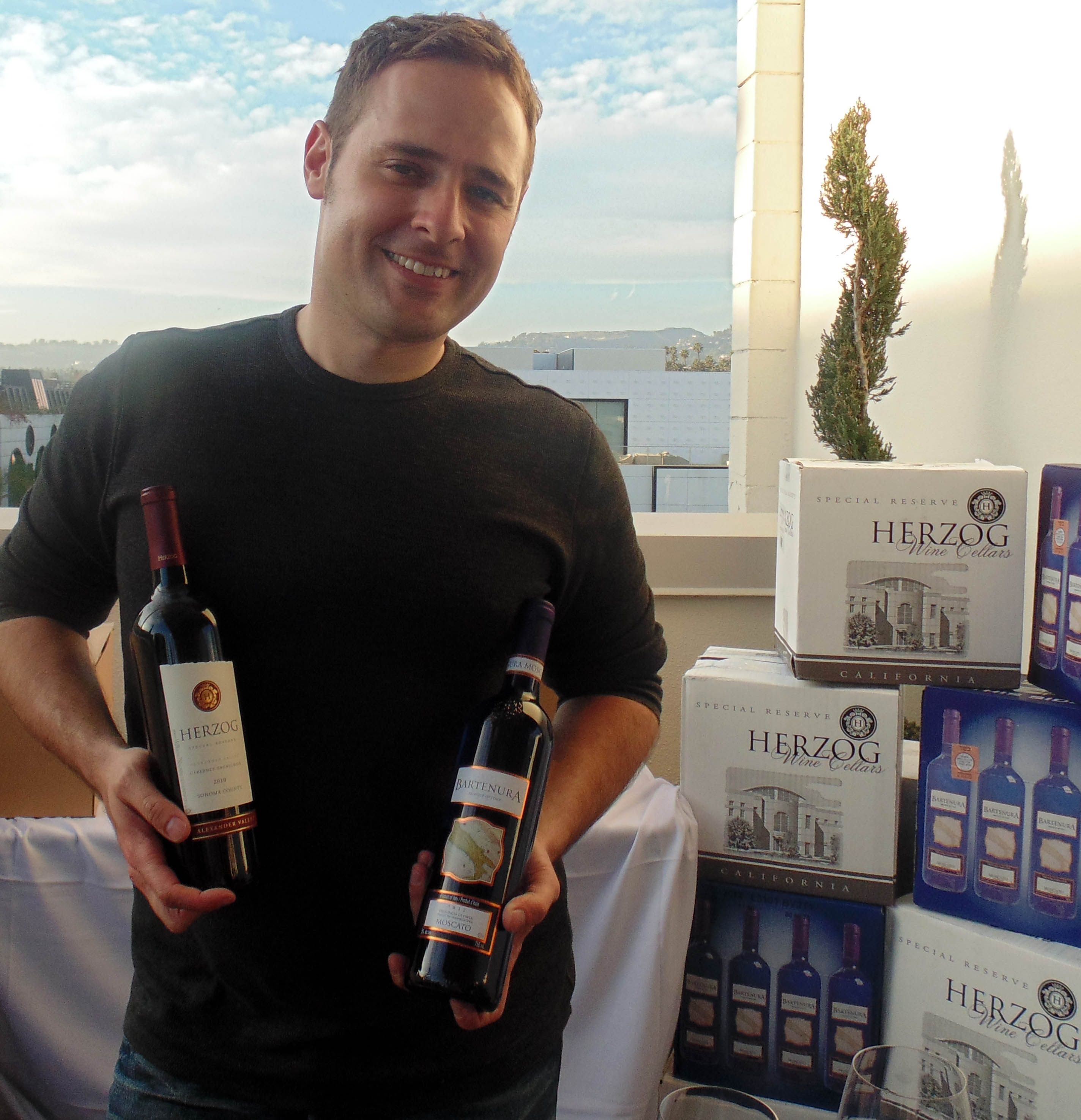 The 2014 lounge offered amazing trips including a stay in Bora Bora at Pearl Resorts, a stay at a private island LE TAHAA, a trip to Easter Island in the Polynesian Triangle, and a trip to Costa Rica's Copa De Arbol Beach & Rainforest Resort, a beautiful beachfront eco-luxury destination on the OSA Peninsula. Also, a trip to Cape Breton Island, it's an amazing VIP trip for selected guests.
Beauty products given included Natura Bisse, a favorite of the stars, Diamond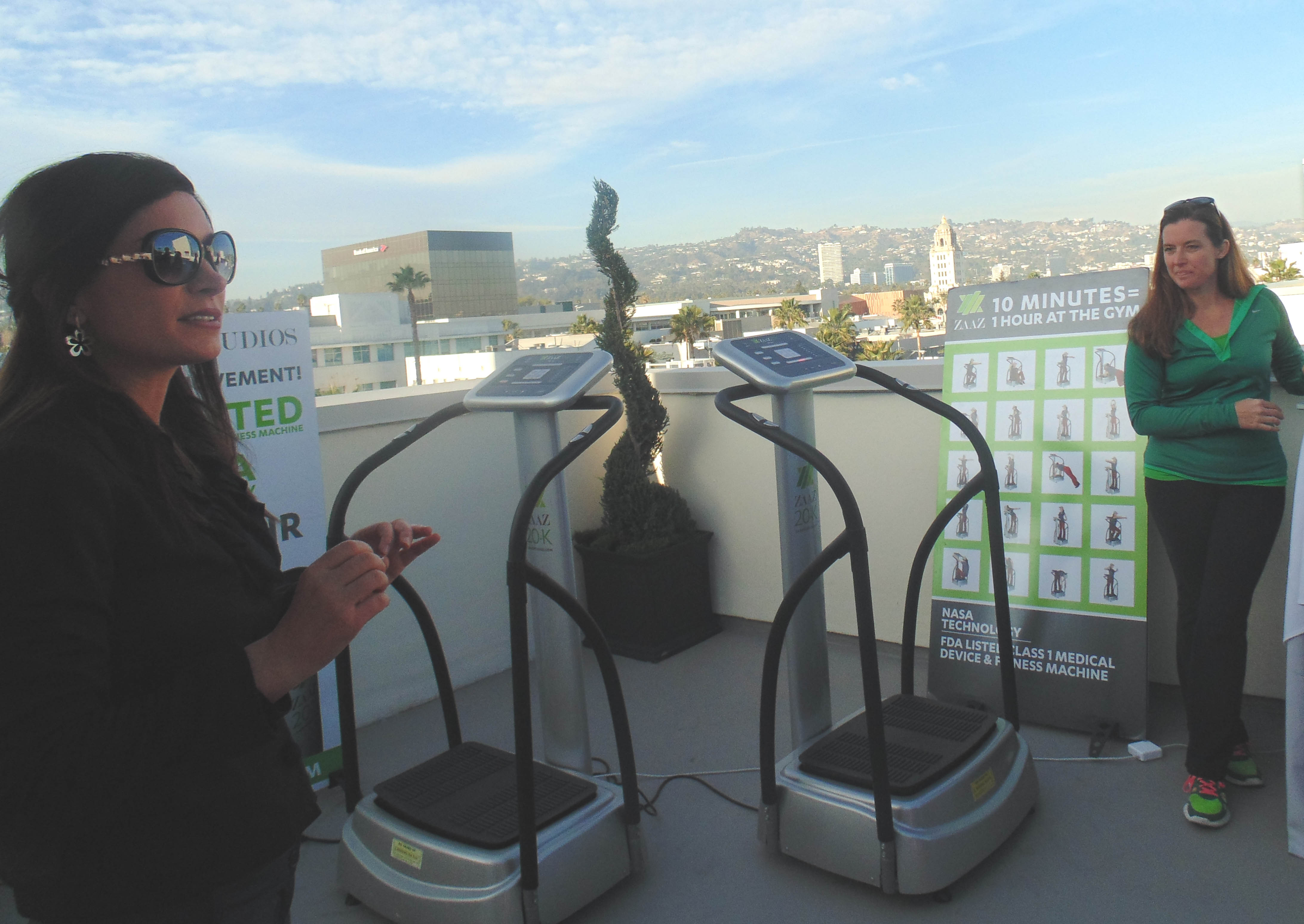 Collection, The Lab Room, Fekkai haircare products and more. The Zaaz people gifted select guests a $3000 whole body vibration machines, known to be therapeuticv for sarthritis, diabetes, fibromyalgia, and chronic pain. "Daquini gifted high-performance yoga clothing and active wear.
Countless celebrities were seen at the DPA suite including Misty Upham, August Osage, Sharmilar Dewar, Scandal, Erica Mc Dermot, American Hustle, Elizabeth Mc Glaughlin, Betrayal, Colin Walker, The Butler, Chris North, The Good Wife, Angela Basset, Adina Porter, Blue Blood and more.  
A variety of healthy snack gifts, and certificates for Foxy's premium Frozen Yogurt and Buchulife Products were all combined in a gift bag. The Luxe Rodeo Drive Hotel, Herzig Wine cellars, Coco Libre coconut water, Volvic spring water, Belvoir Fruit farms, Pacific peanut butter, White Girl Salsa, Toffee Talk, The Yes bar, Energems and Jill's Chocolates from Nova Scotia.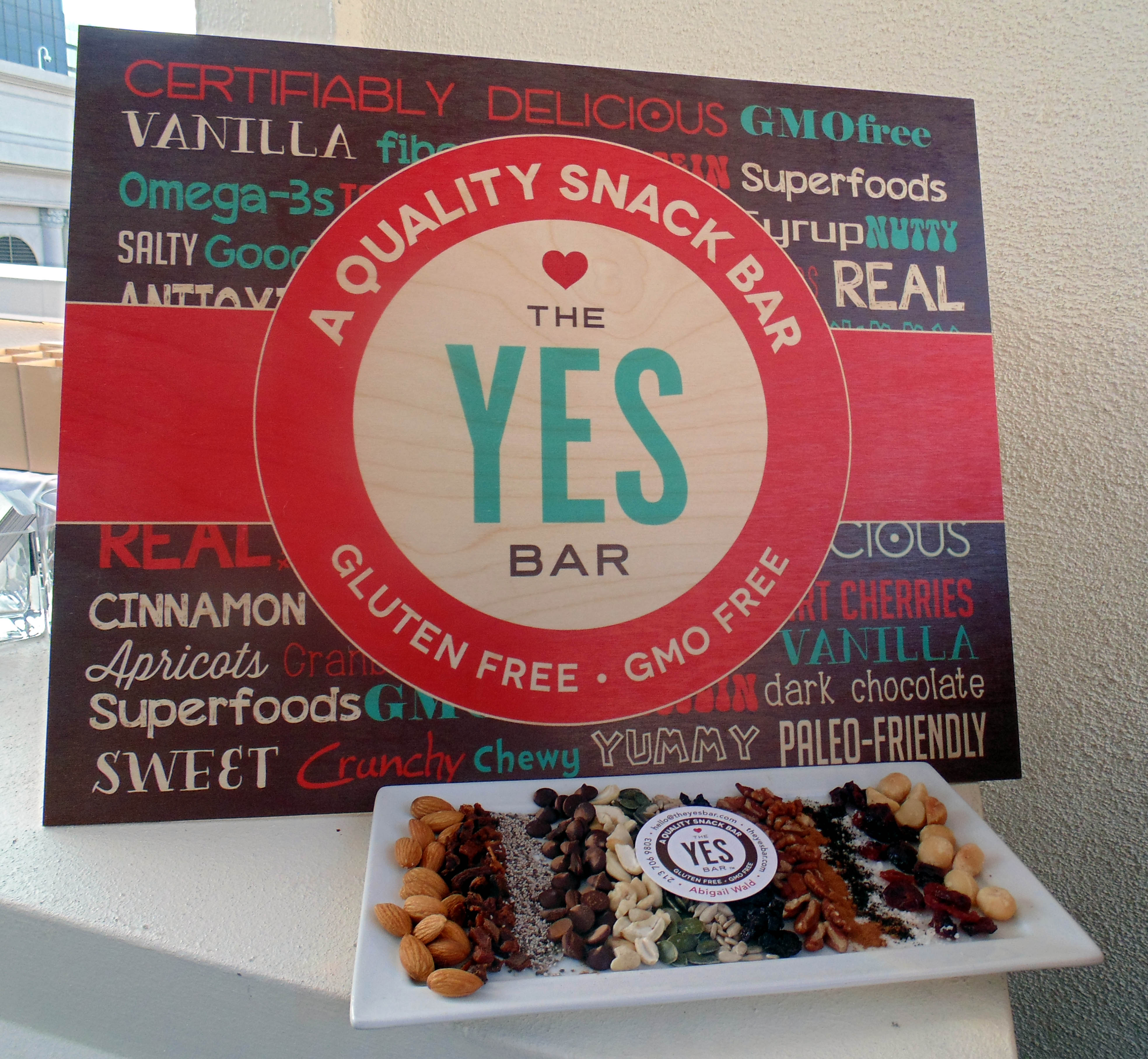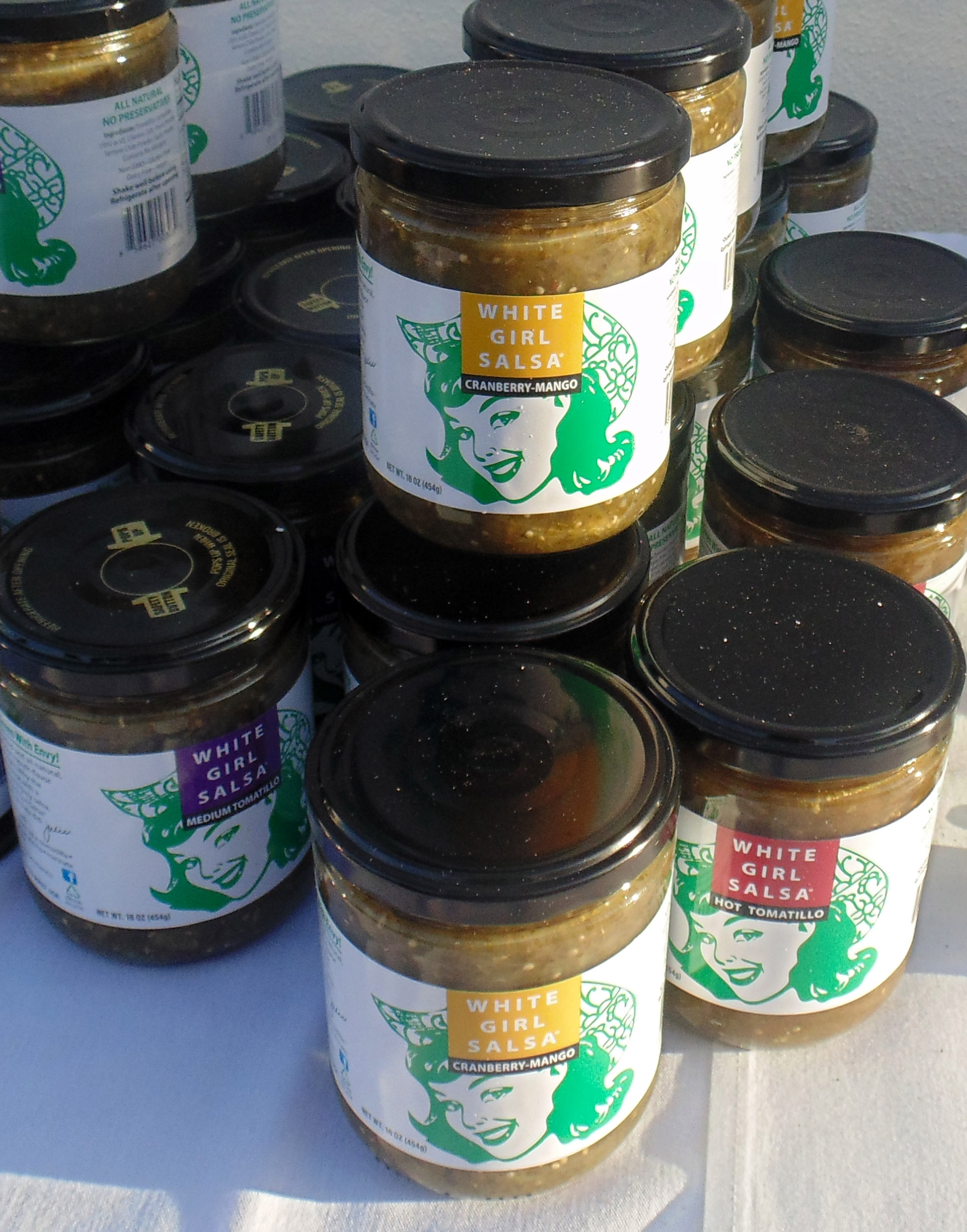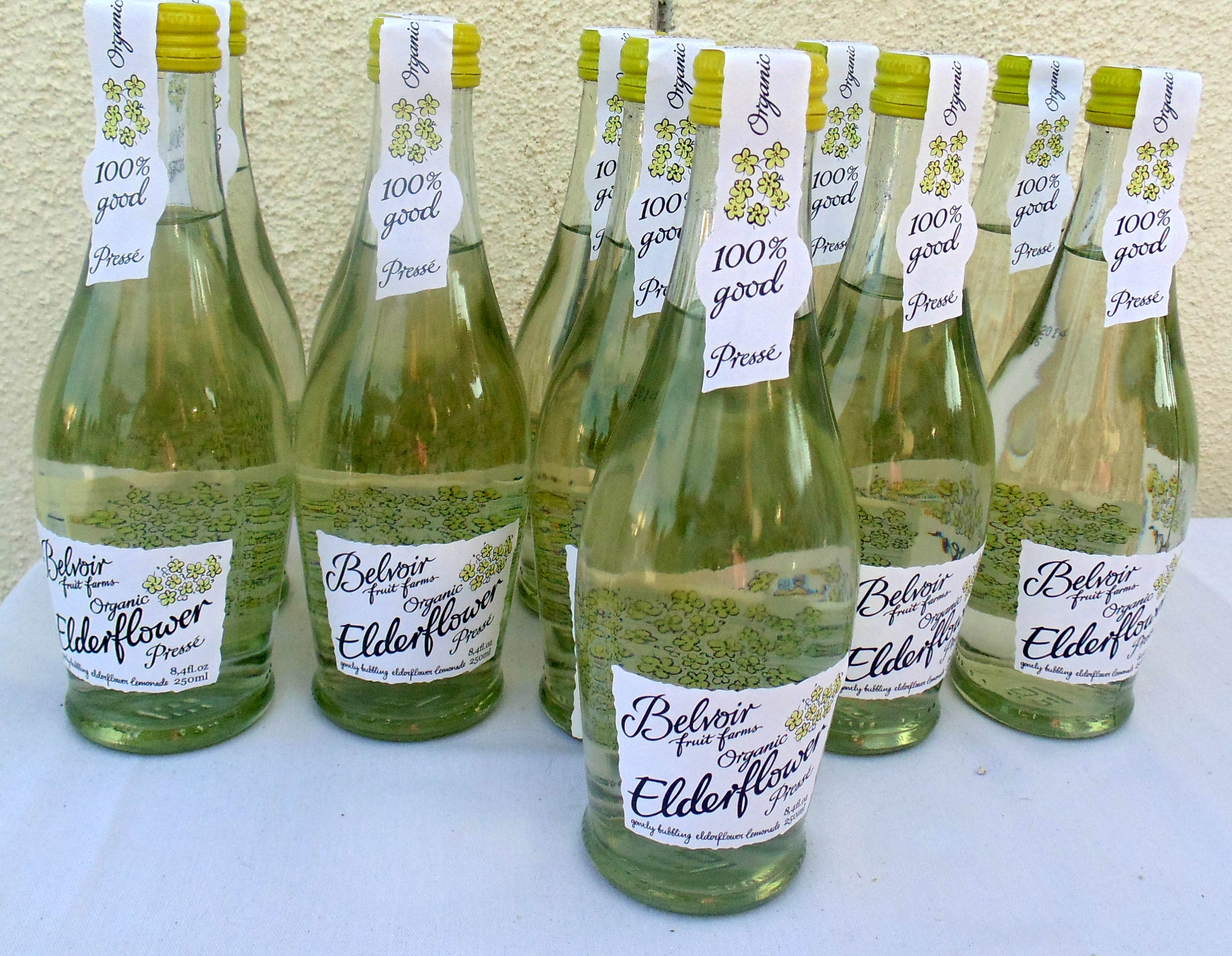 _______________________________________________
SECRET ROOM EVENTS HOSTED GOLDEN GLOBES CELEBRITIES IN RED CARPET STYLE TO BENEFIT PETA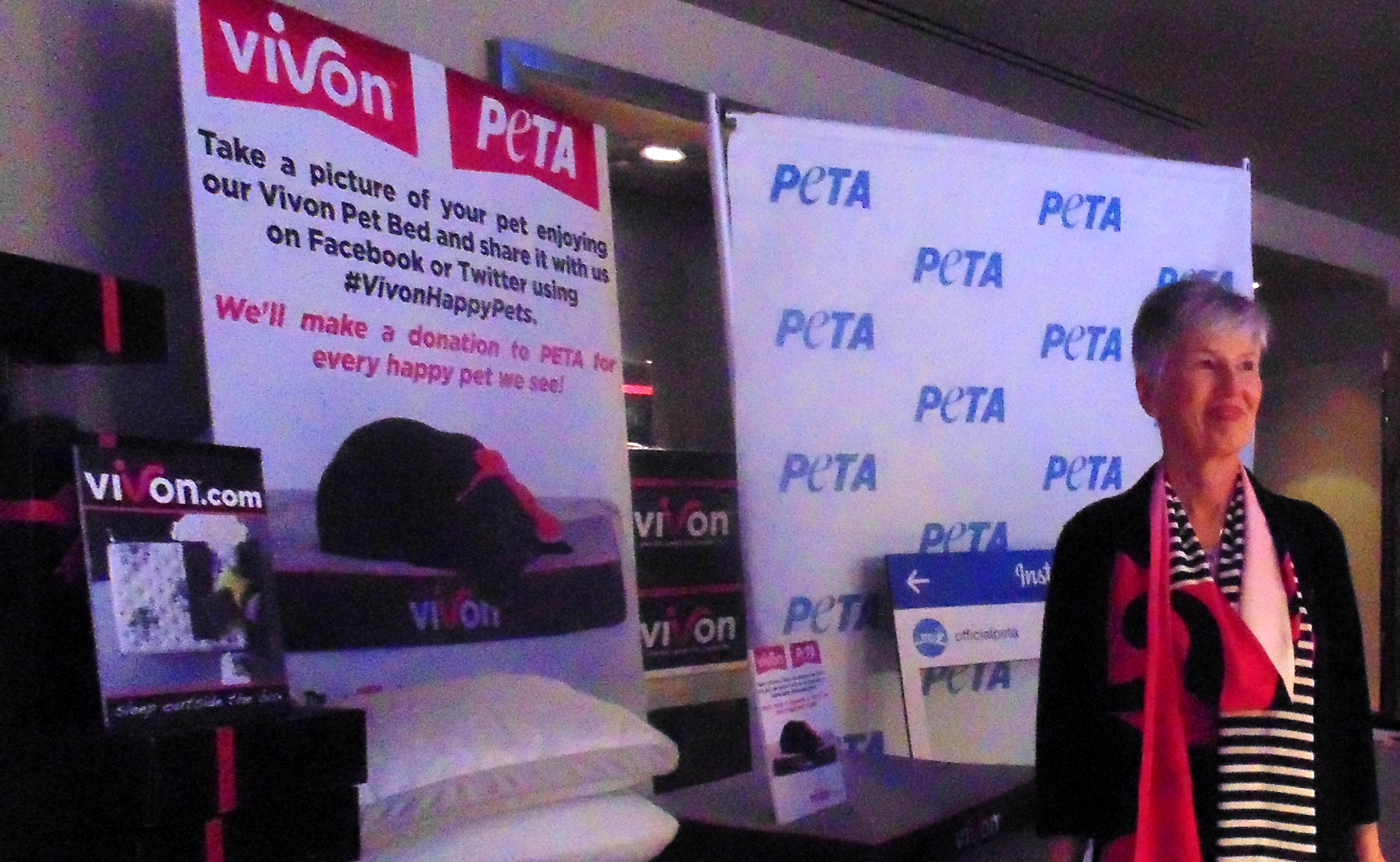 Rita Branch and Amy Boatwright's  SECRET ROOM EVENTS style lounge in the SLS Hotel at Beverly Hills was a lavish event and alive with celebrities and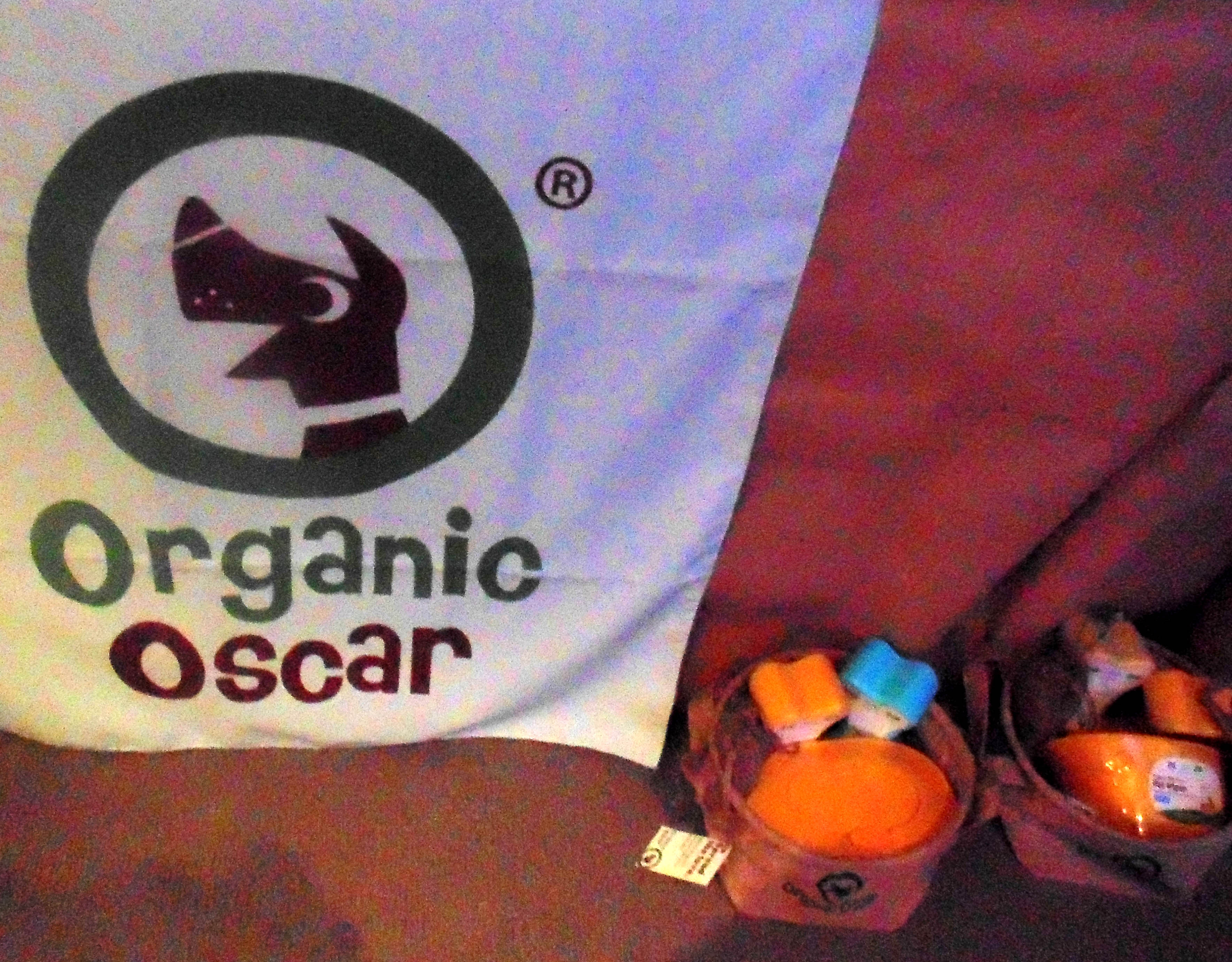 presenters perusing the coveted skin, hair, perfume,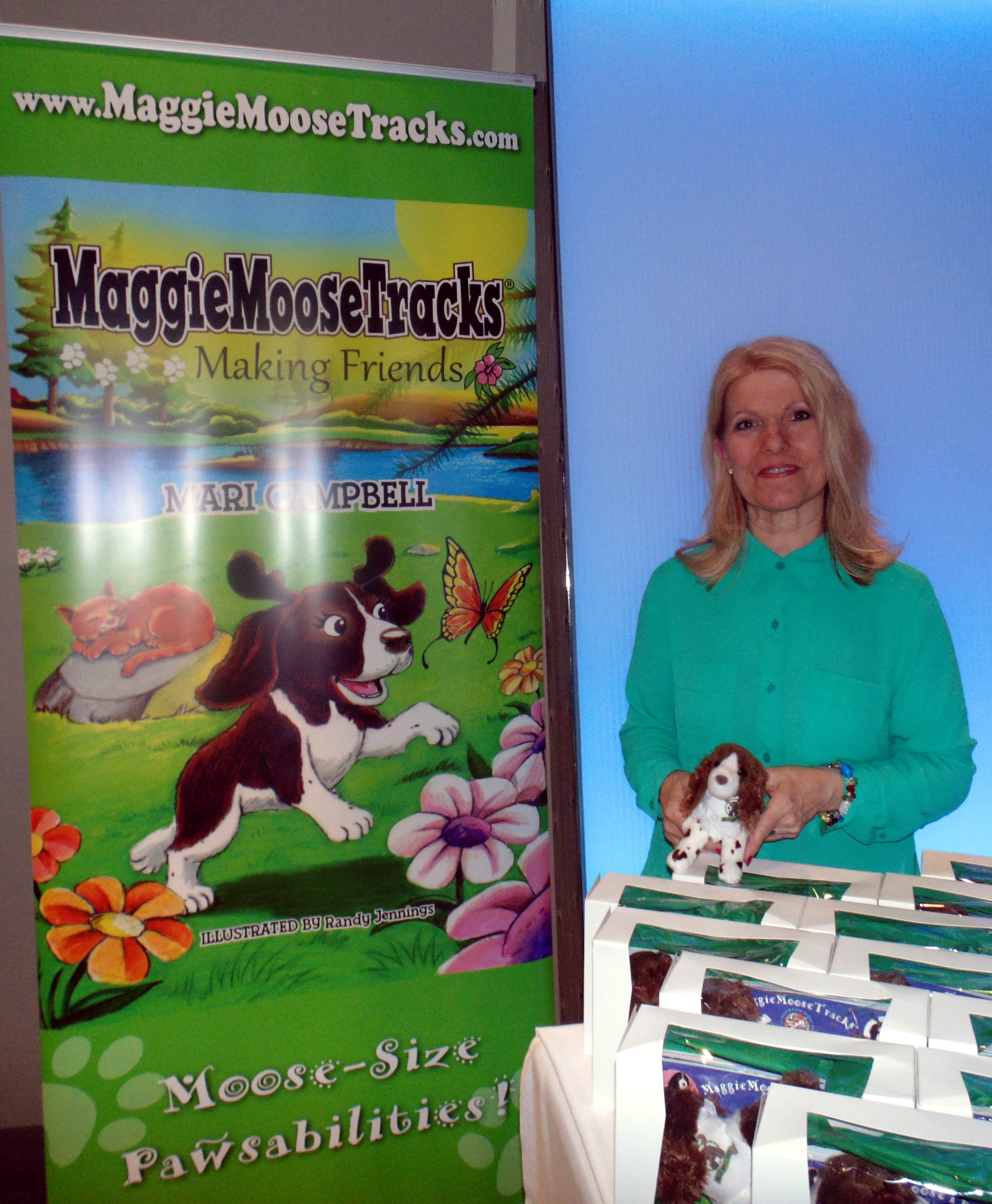 cooking, designer clothing, and jewelry items that were beautifully displayed. The event to benefit PETA featured a PETA pet lounge that was overflowing with exciting and healthy products for celebrity pets including Sealy pet beds, Oscar shampoo products, toys and so much more. Dog lovers were packed into this area to learn about the newest products for their pets comfort and health, as well as current PETA (People for the ethical treatment of animals) legislation, special events and campaigns. A delightful children's book "Maggie Moose Tracks" by Mari Campbell was also a highlight.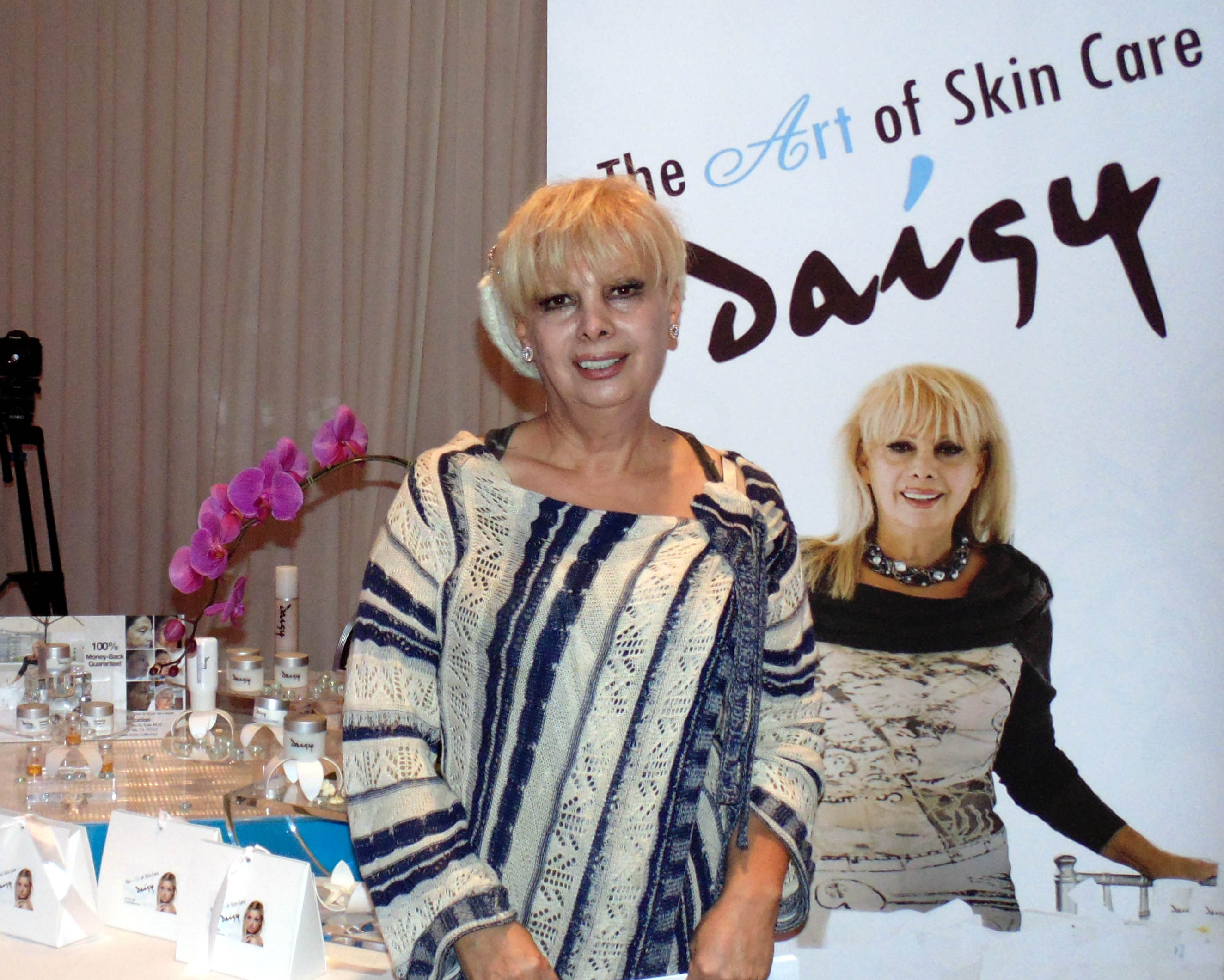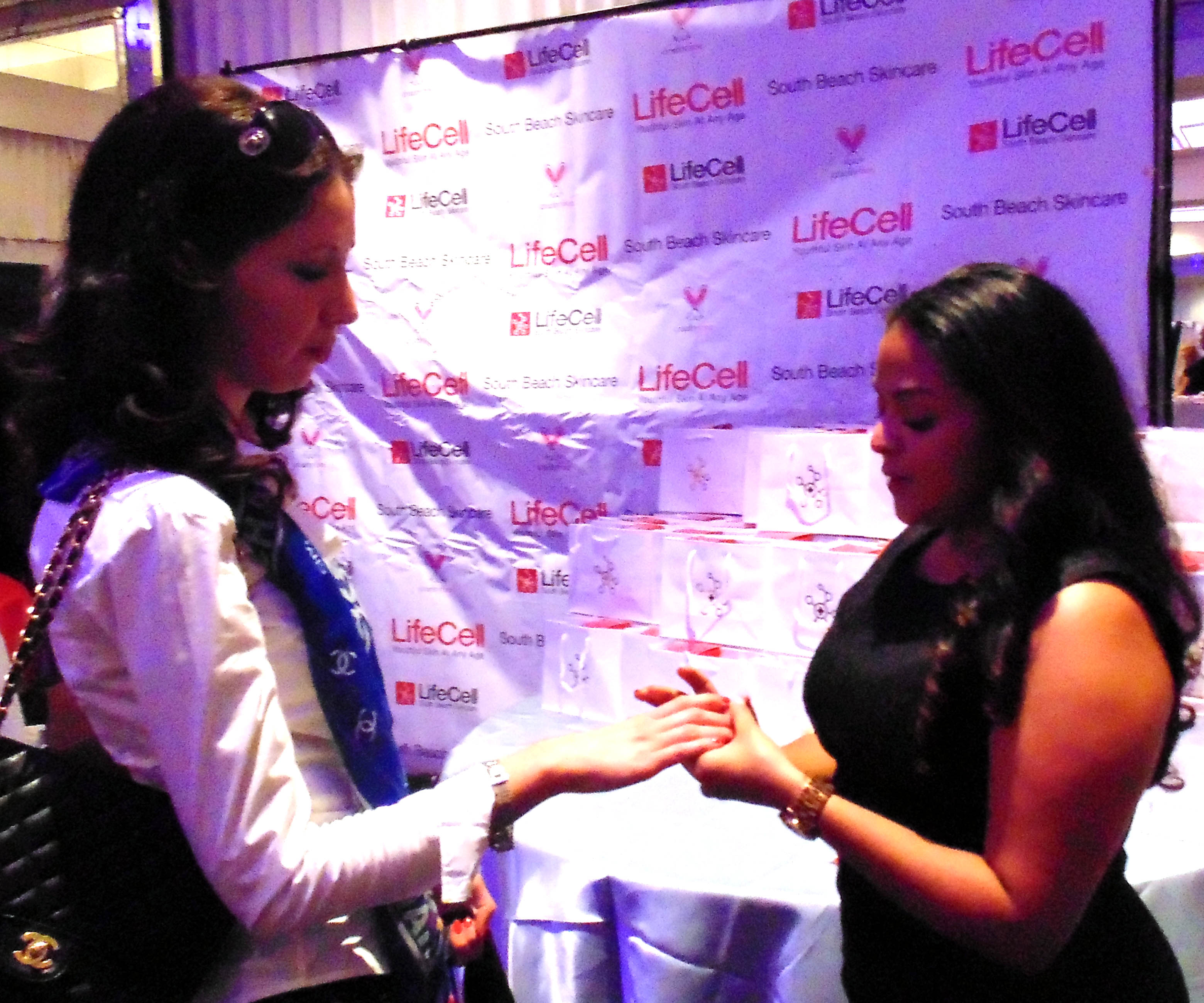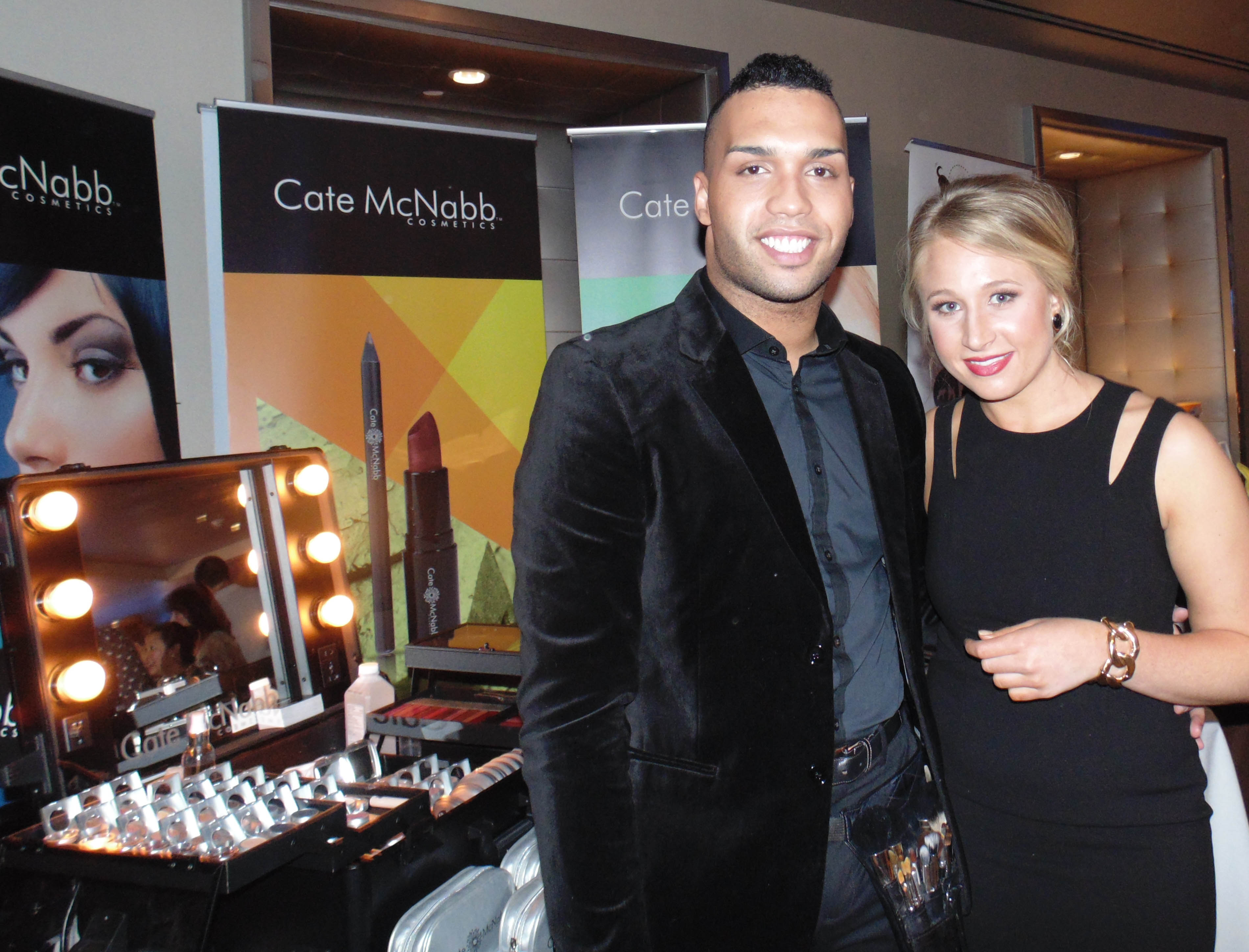 The Platinum sponsors for the 2014 Style Lounge were South Beach Skin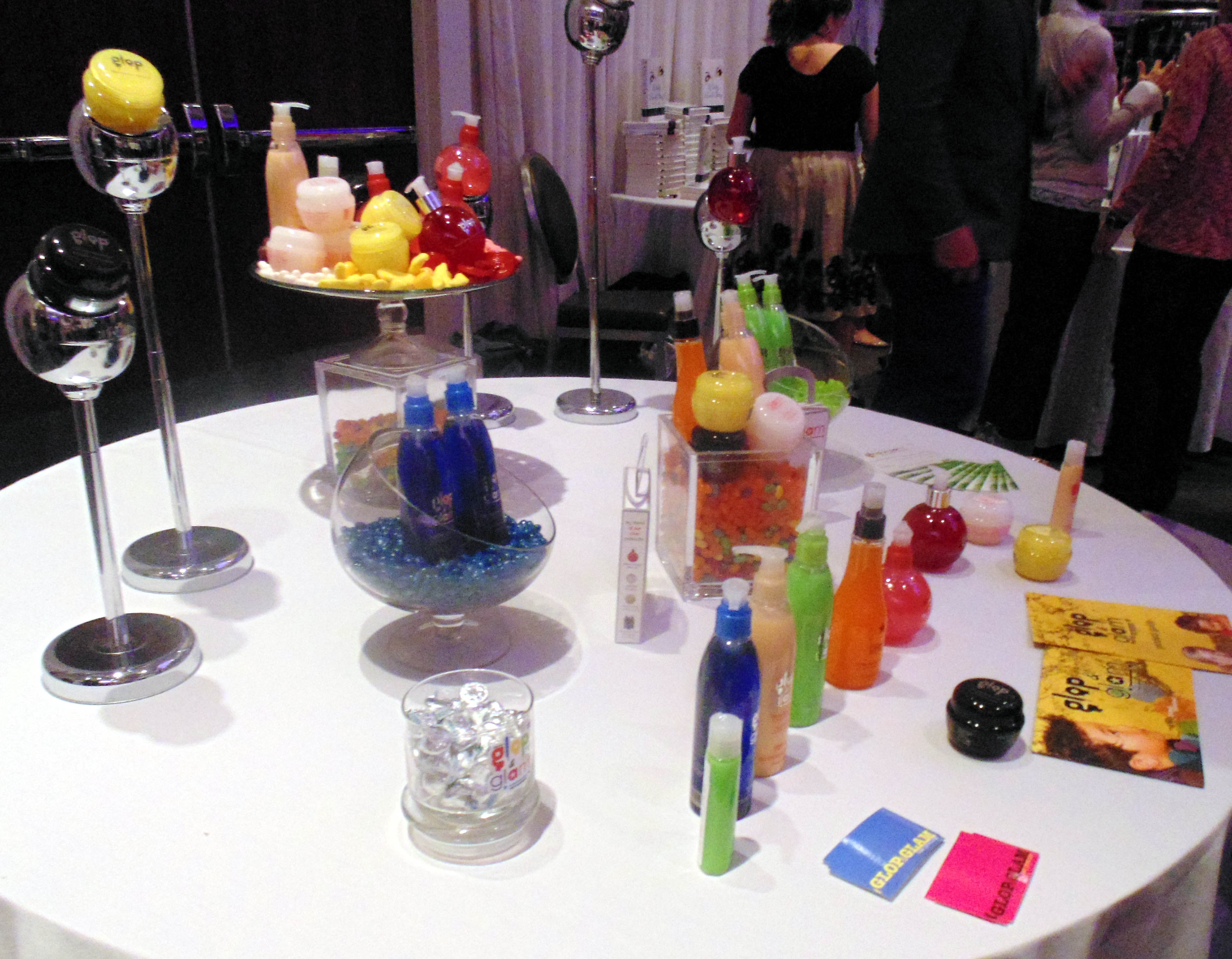 Care/LifeCell & LeJolie.com. The lounge was bussing over the latest products for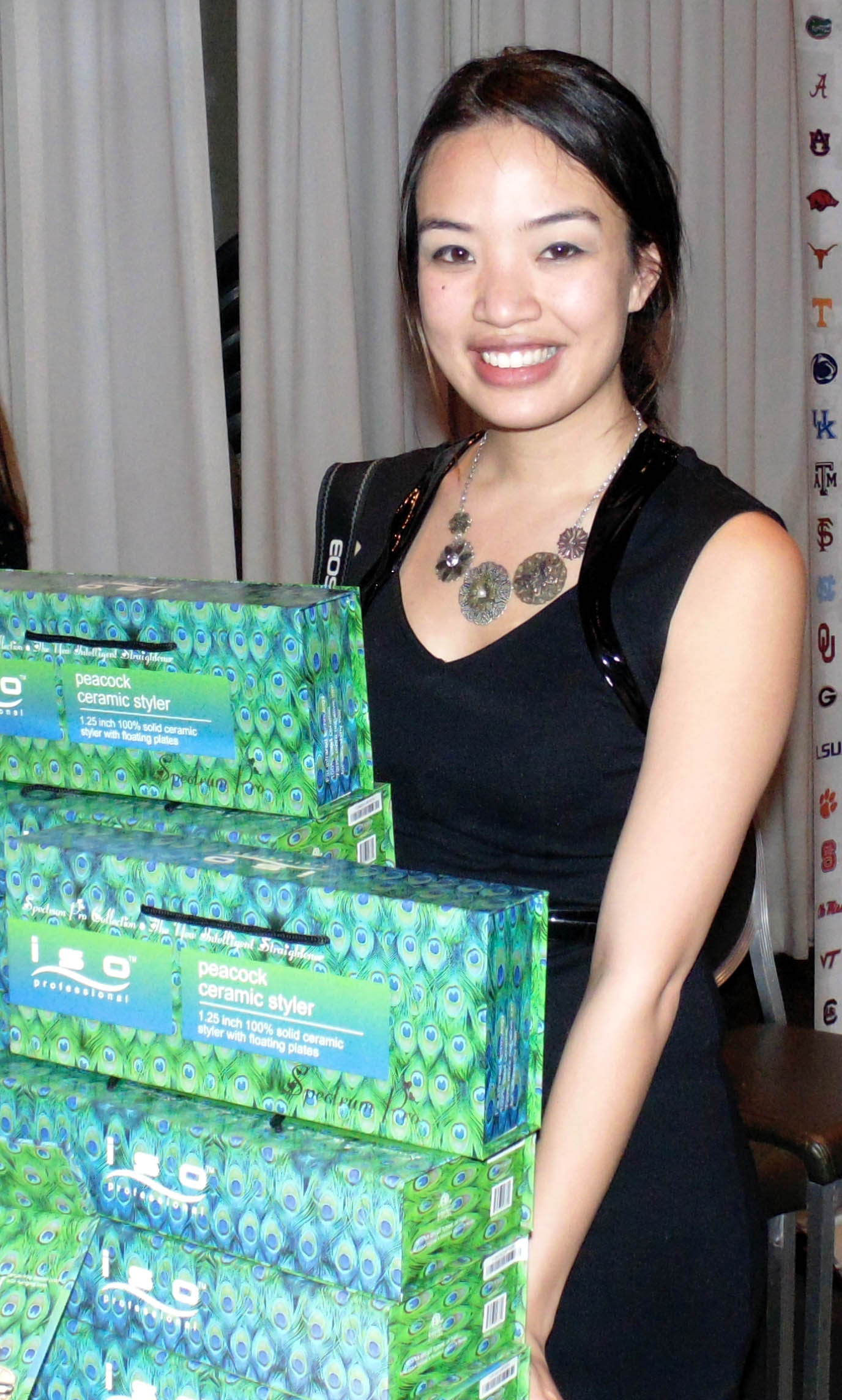 health, beauty and style on display. Swiss Diamond, my own personal favorite, was gifting their world renowned cook wear to celebrities who love to cook and invited guests. Joey of NY offered a collection of their amazing skin products, and Glop & Glam, a company based in Santa Barbara, delighted kids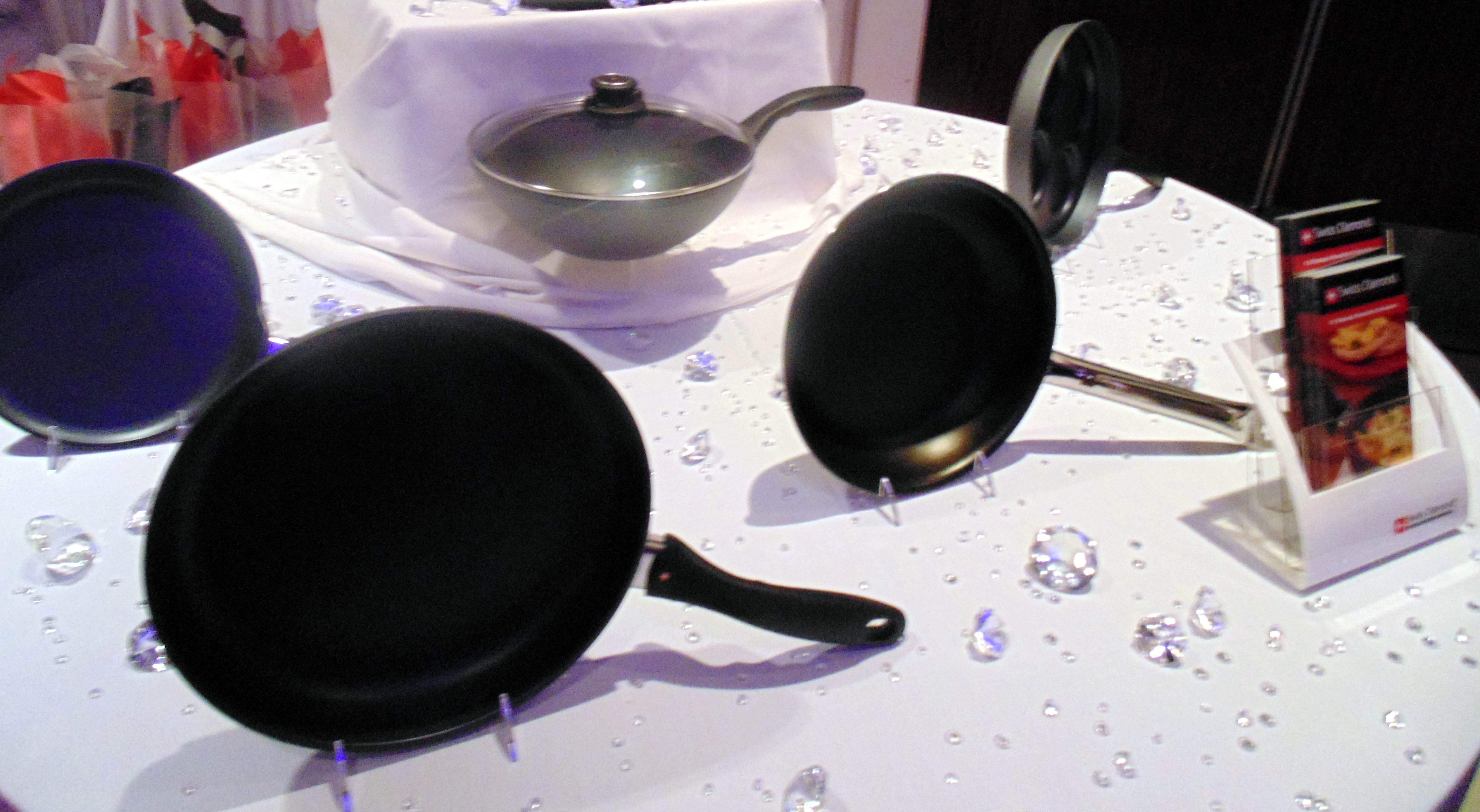 and adults with their fun, colorful and safe collection of hair products. Daisy Skin Institute of Beverly Hills offered product and skin treatment certificates to celebrities and select guests. Also gifting celebs were ISO hair technology, Craig Shelly Jewelers, Francesca Jewelry, Fairiche, LifeCell, Masik Frangrances, Astara, wonderful Hayari Perfumes from Paris, DNK and more.  Exotic trips and getaways for celebrity nominees included a seven day Rancho Pacifico Costa Rico trip.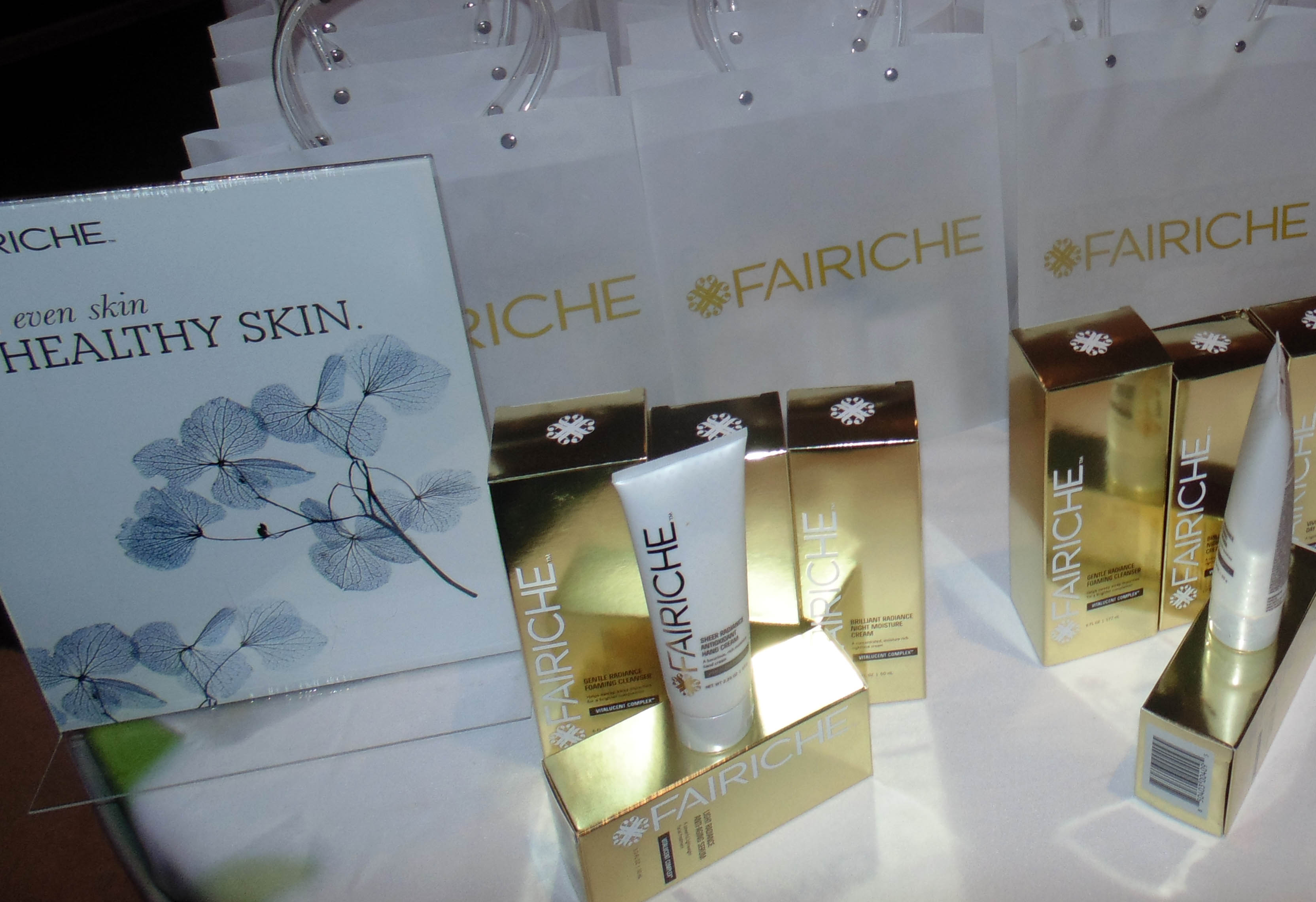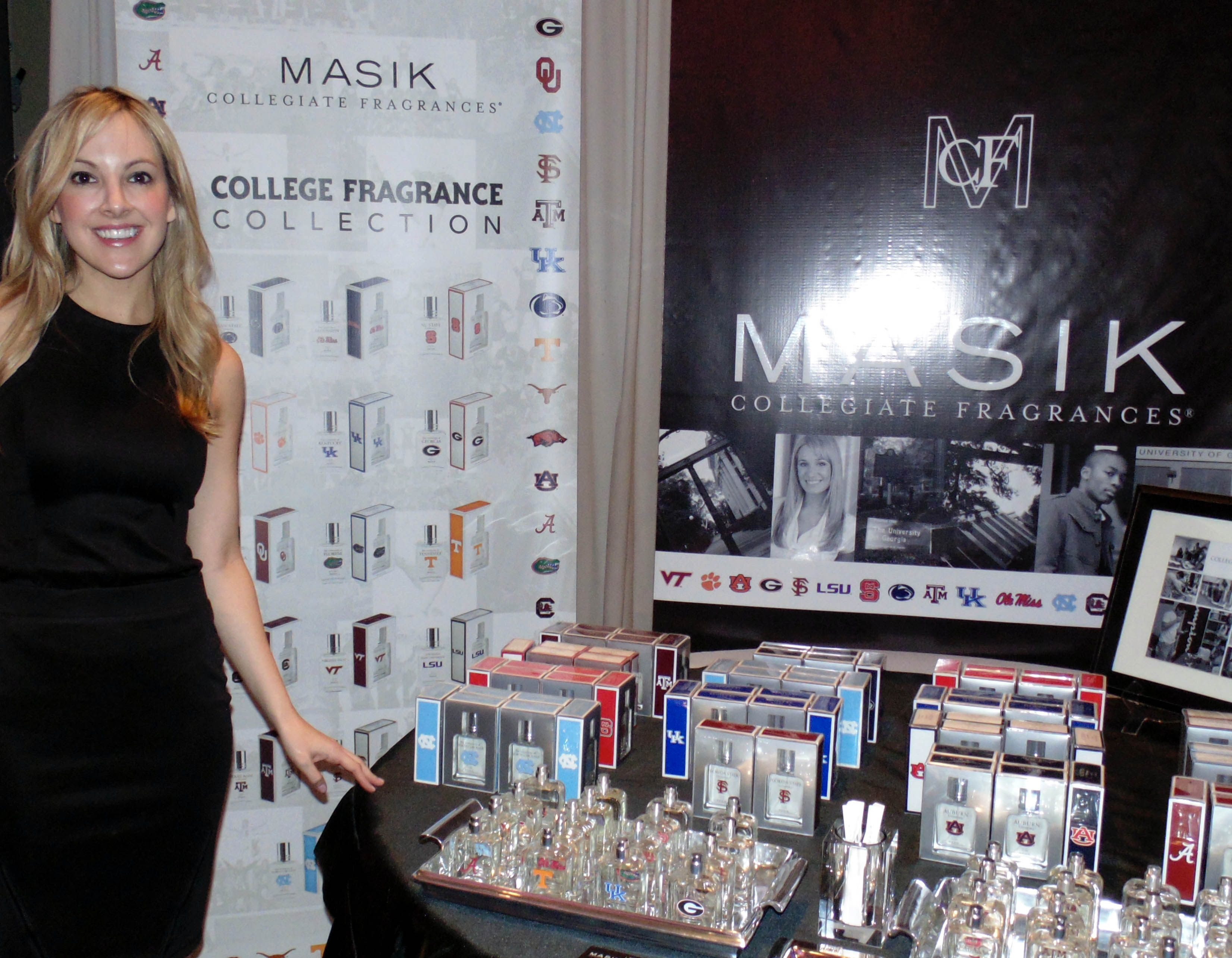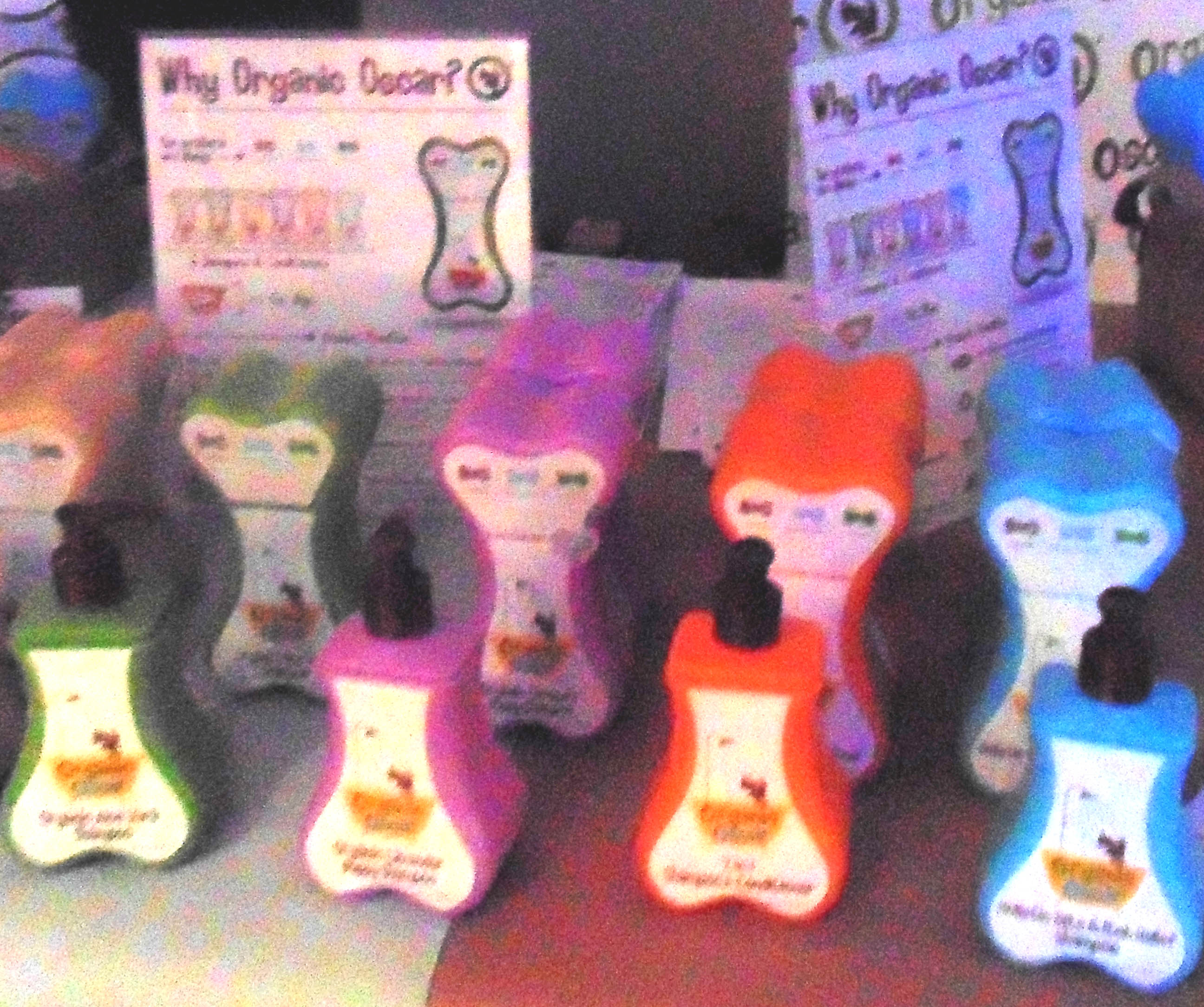 Full list of sponsors included GT Nutrition, Swiss Diamond, Pet Head, Kashimir Keratin Hair System, Vivon, , Joey New York, Niagara's Honeymoon Sweets LLC,  MaggieMooseTracks, Stephanie Henry ,Author Of  'If only I could sleep', Favor Care Organics, Global Gaming Side Kick cycles Initiative, Jill Reno Collection, Masik Collegiate Fragrances, Zen Society Skincare, Astara Skin Care, OffenBacher Gourmet Fudge, Fairiche, Iso Beauty, Hayari Couture, Organic Oscar, Craig Shelly, Bohemme, Francesca Jewelry, Sage Stone Botanicals Glop & Glam Hair Products, Sealydogbed.com, Dao Fournier Jewelry.As guests left they were gifted with an amazing sponsor gift bag  that included gifts from the following sponsors: Lorenza Filati, Pioneer Pet Products, Delsey, Food should taste good, Crabtree & Evelyn, Just for red heads beauty products, Tuvaluhome, Letarte, Ponytail pals, Klassy Kouture, Kernel seasons, Pela case, Musq cosmetics, Go! Sac duffel bags, Byron Bay cookie company, Serenity Skincare, natural & organic, Next Pharmaceuticals, Wendell Estate honey, One-step ahead, Couture By Sophie, Nocturnal workshop, Thorlos/Experia socks, Therasage, Skini-inc.com, Beverly Hills cosmetic and laser center, Brown books publishing group BBPG, The purr-ifier, RX clinical cosmeceutials, Made by my dad introduces Frogglez goggles, Concealed Carrie, The fifth paw, DWP dog products, Mary Jurek designs,Inc, Make my day Beautiful! Cosmeceutical Skin care and makeup, Bootzies, The Mug Hugger, Ending Addition for good, Amamante Nursing wear, Grandma's secret spot remover, Terry Top, Eco eggs by Maud Borup, UPF sunshop, Pursenal Butler Purse Stands and Accessories, Box Sox, Southern Belle Boutique, Gas light Popcorn.  For additional information visit: www.secretroomevents.com.
            ___________________________________________________
               OH CANADA GOLDEN GLOBES GIFT LOUNGE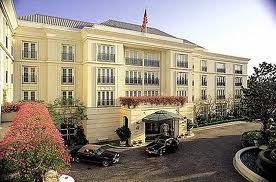 OH CANADA at the Peninsula Hotel in Beverly Hills, produced by Lilyfield Cakes, was an amazing collection of Canadian business owners and charming Canadians, who were actually voted the most congenial group of this award season by many of the media I spoke to the following day.
Country singer Bobby Wills was there signing autographed CDs  to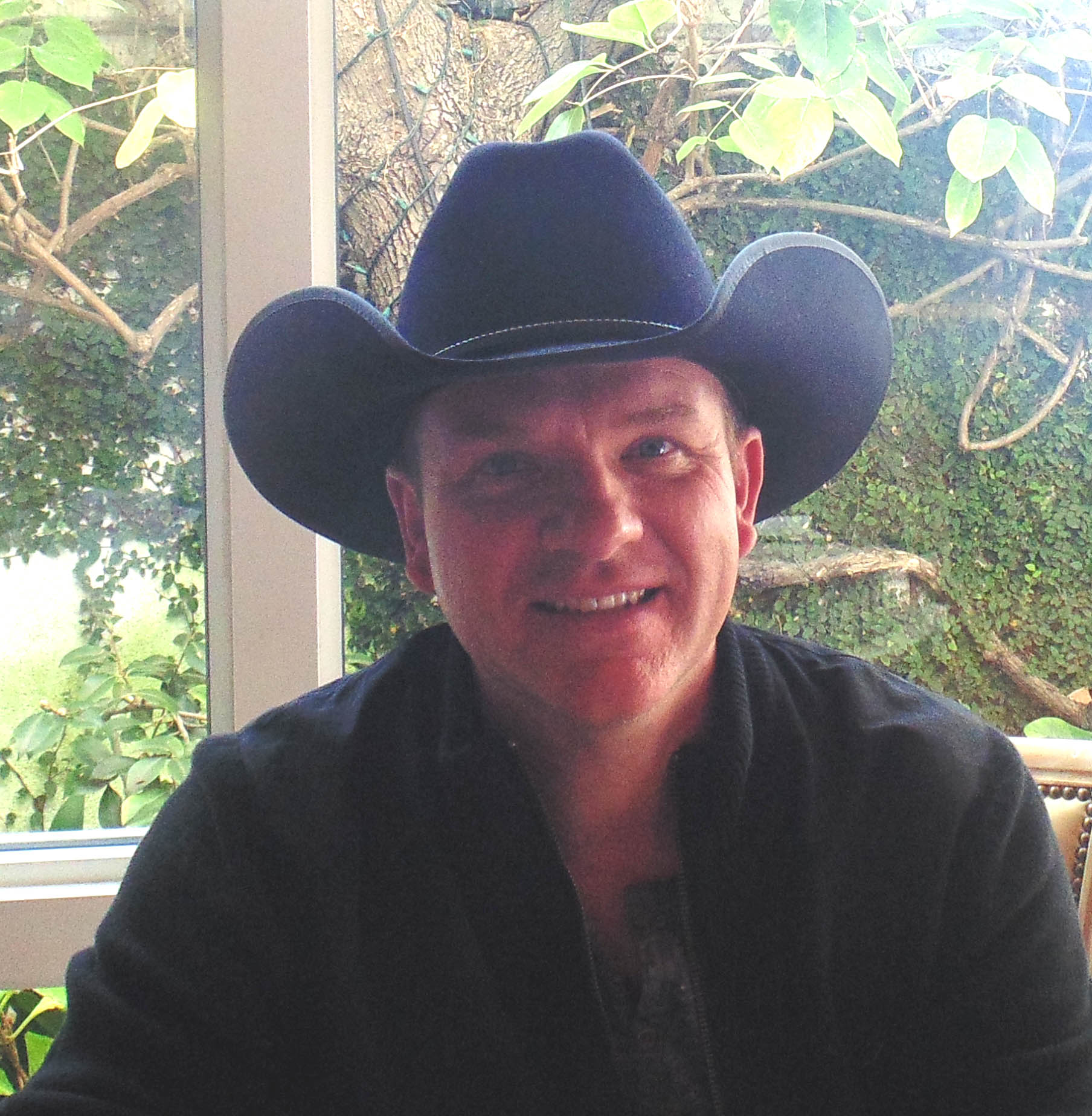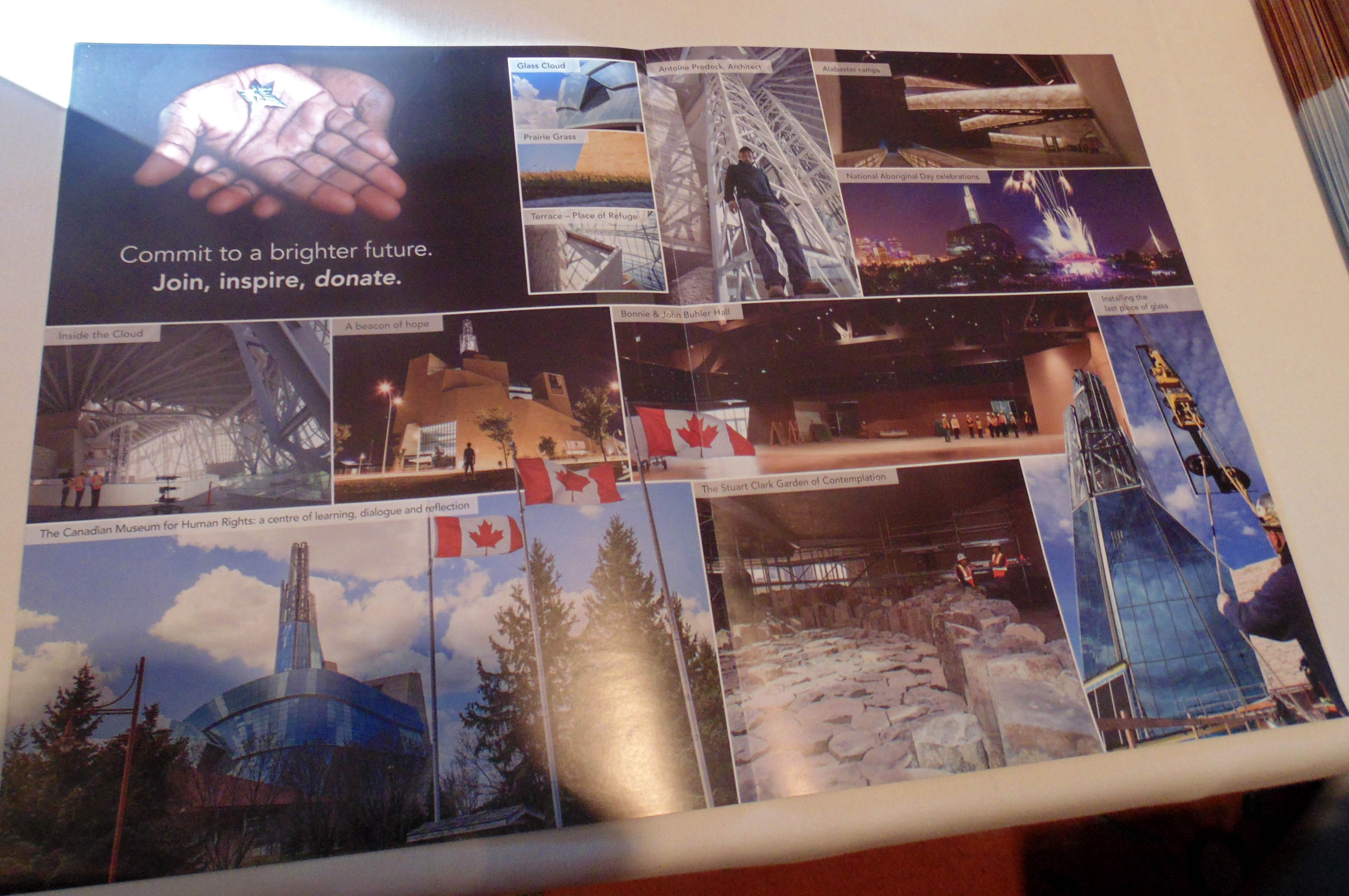 support human rights, and shared his excitement regarding the announcement of Friends of the Canadian Museum for Human Rights opening on September 20, 2014 in Winnipeg, Manitoba, Canada. It will be the only museum in the world dedicated solely to helping people understand, celebrate and promote human rights. For details please visit www.friendsofcmhr.com.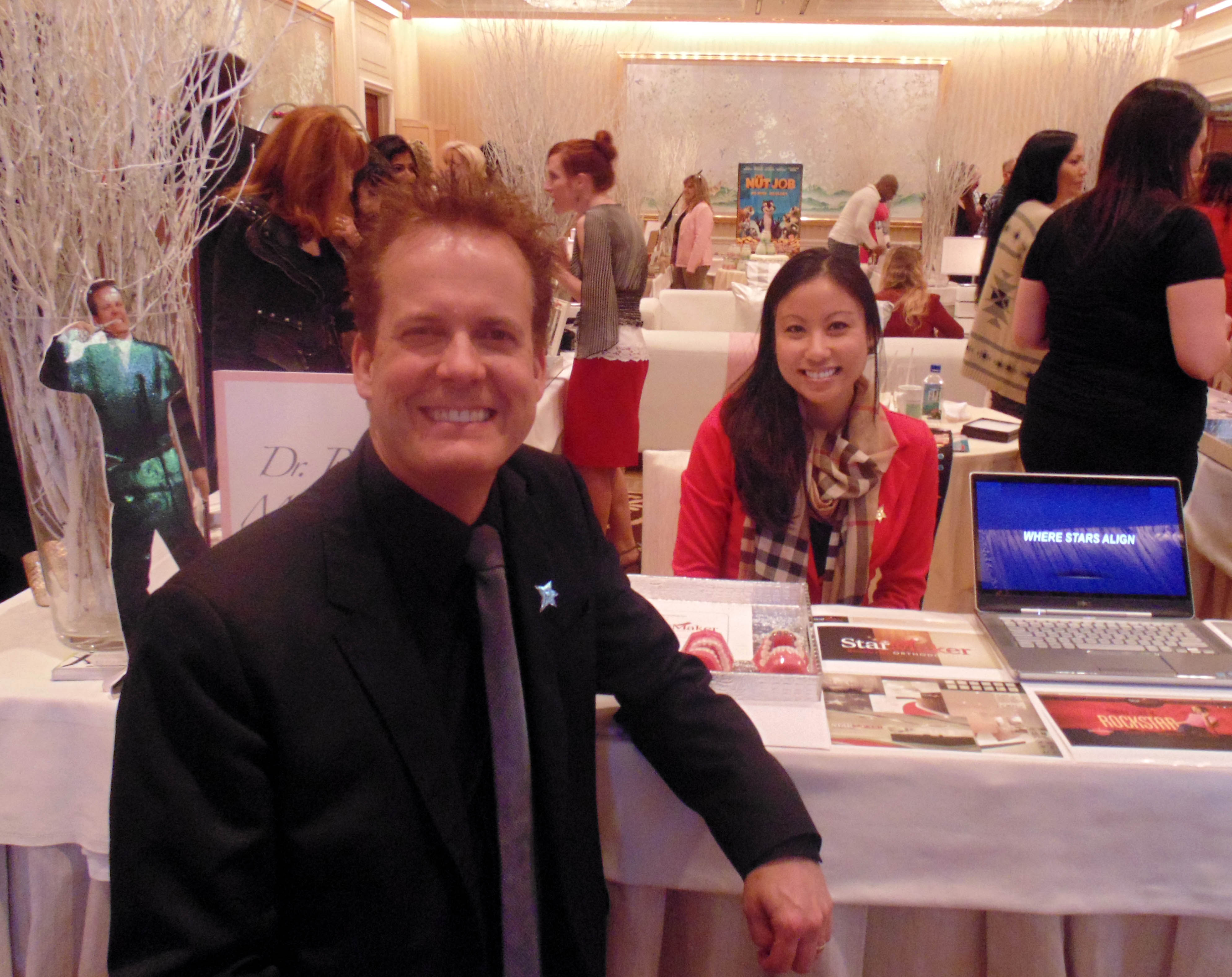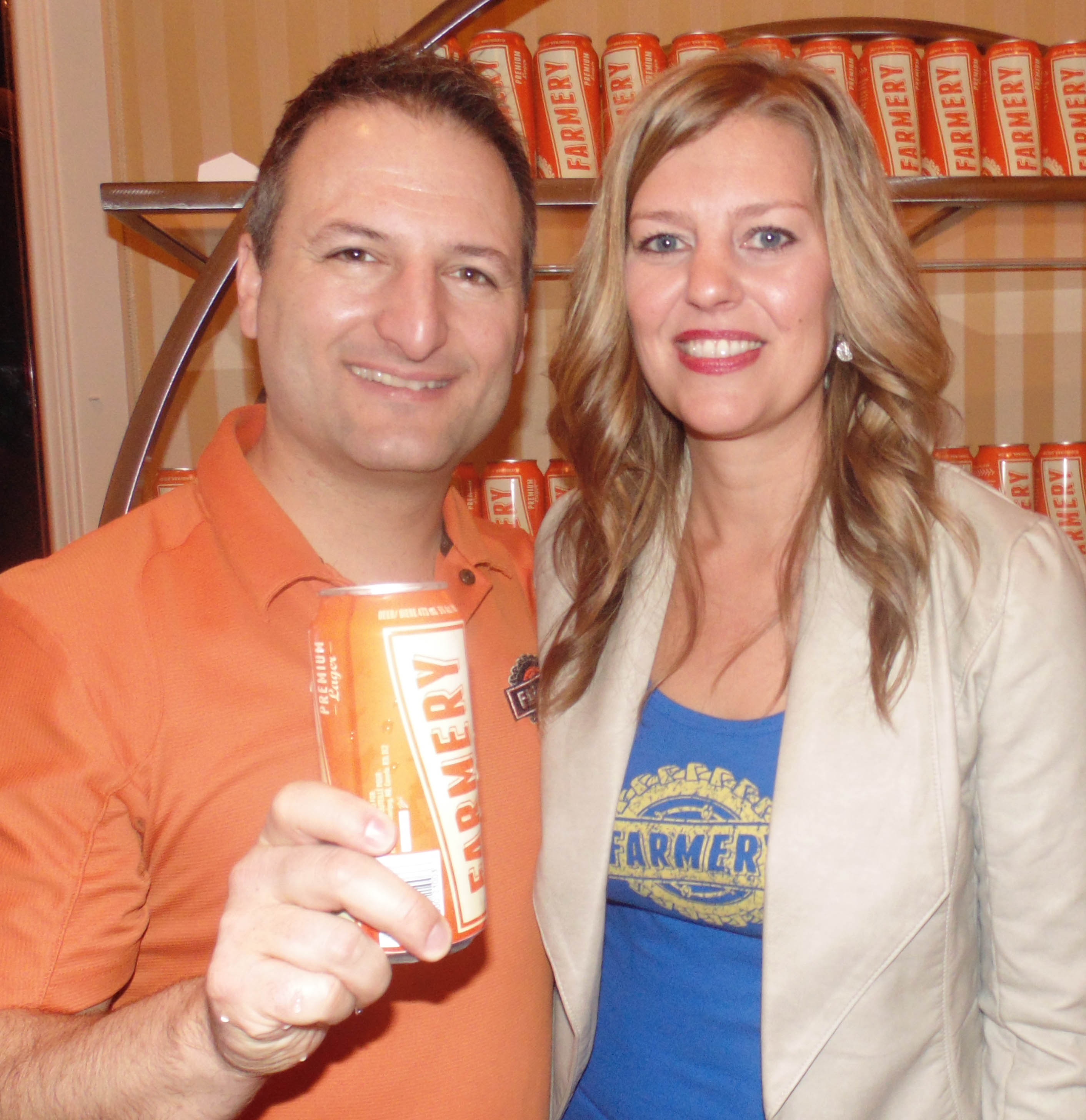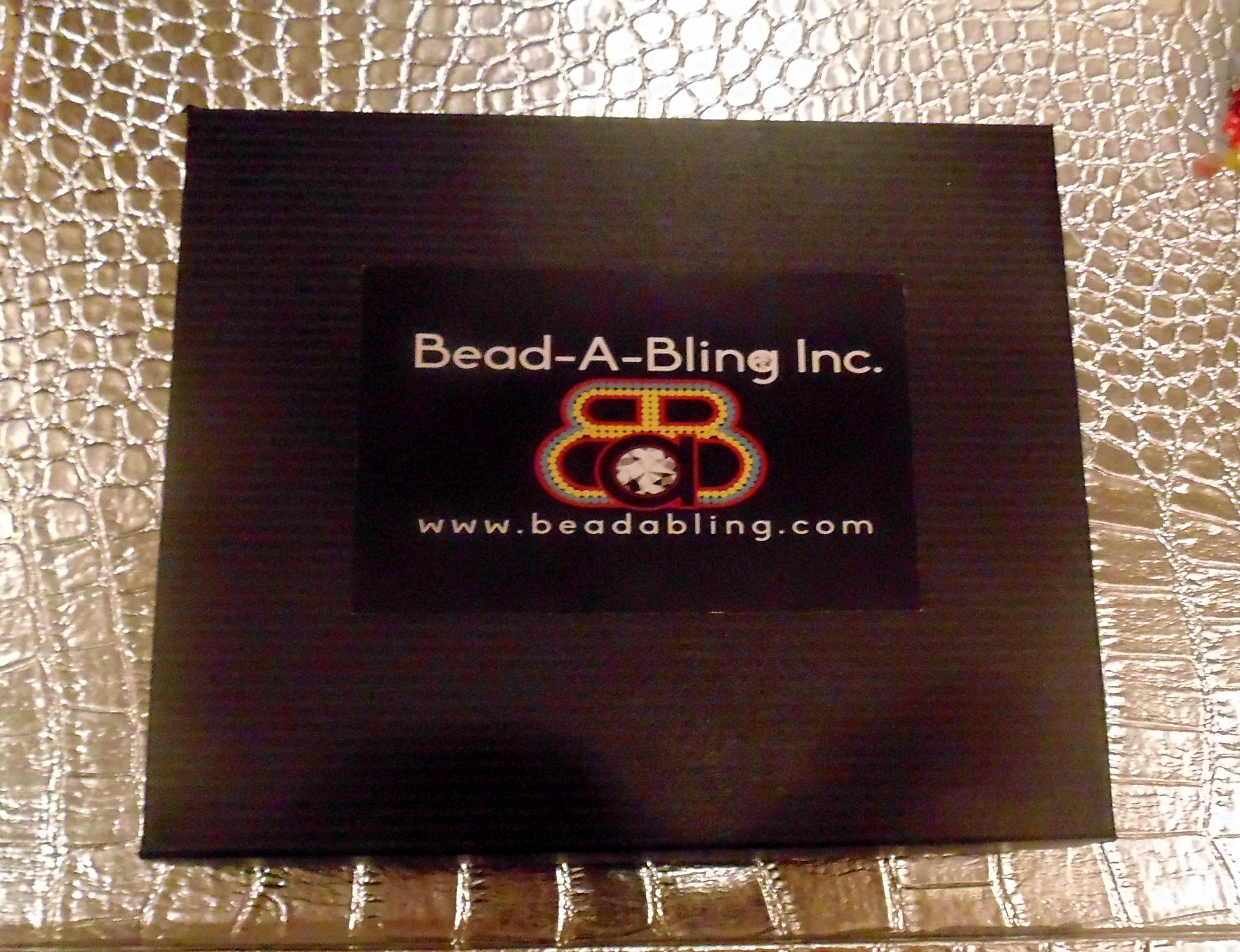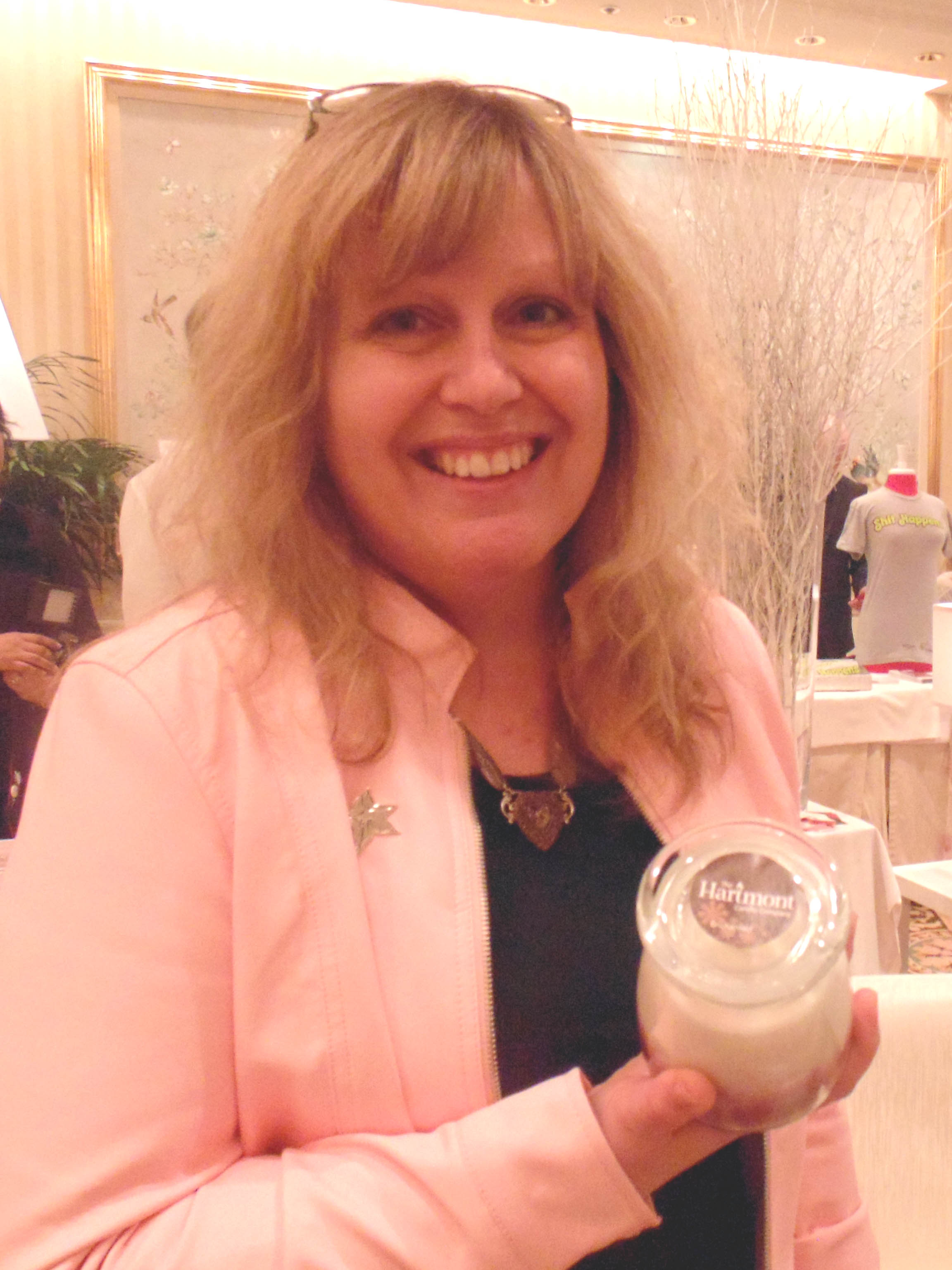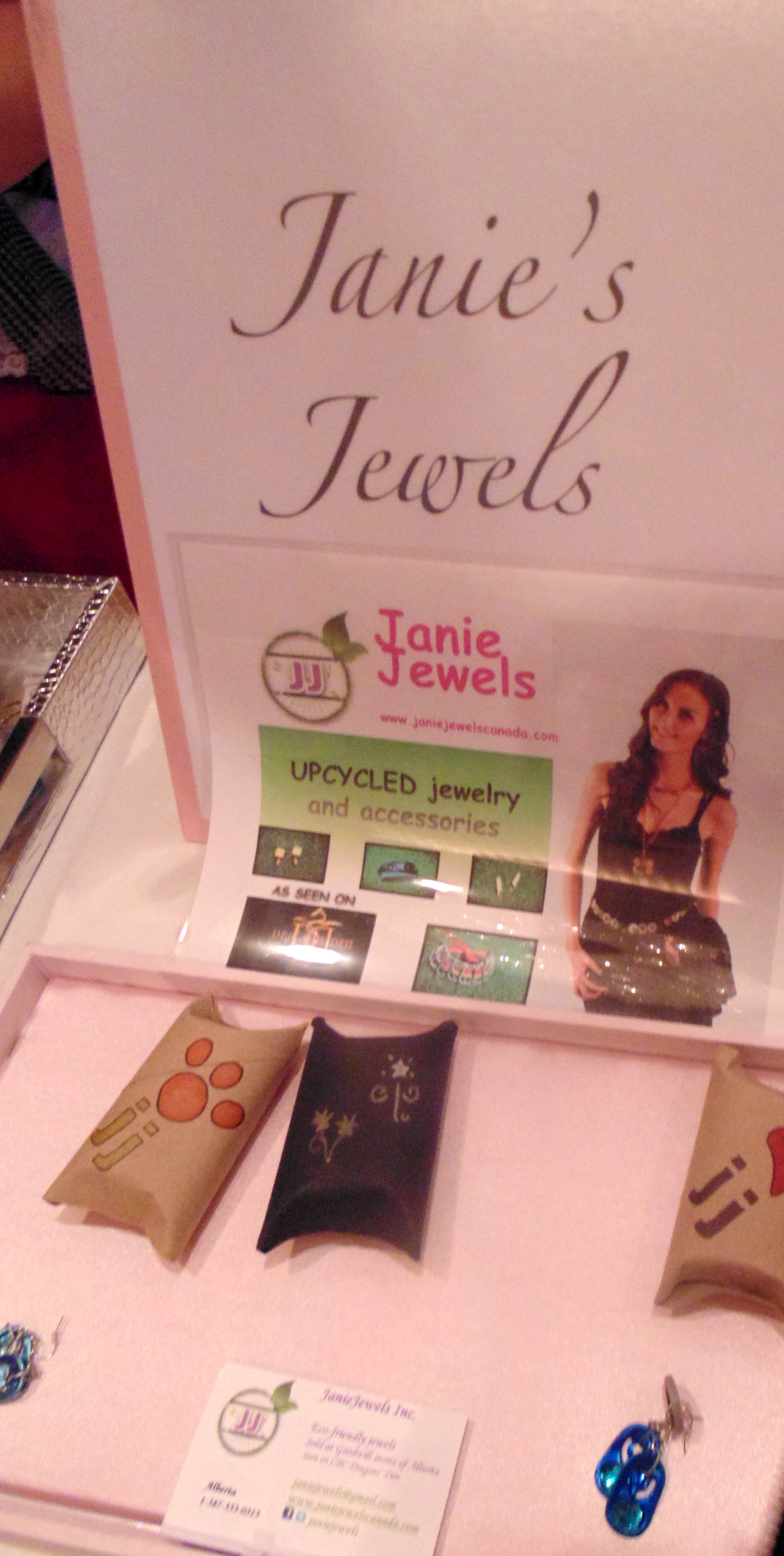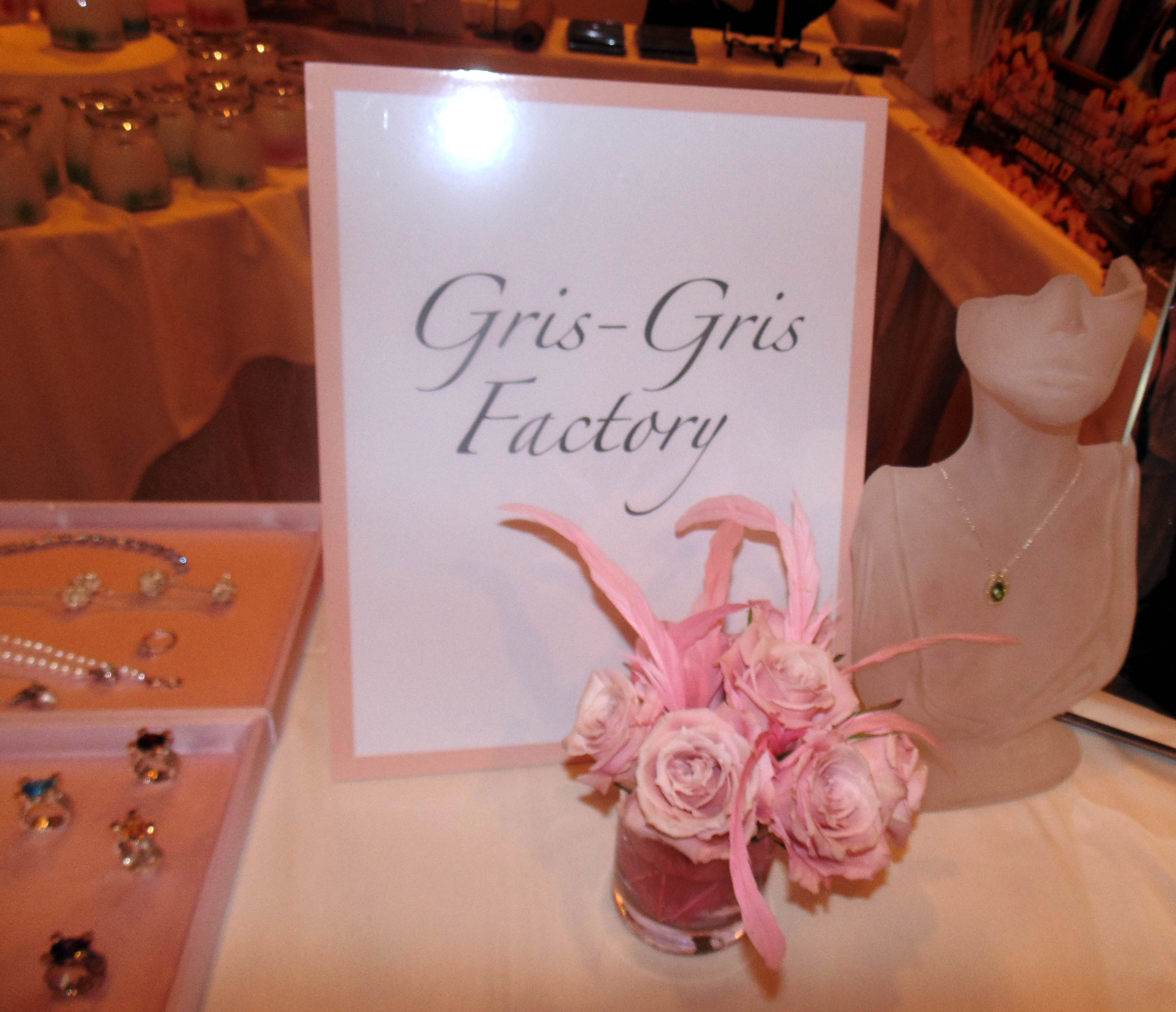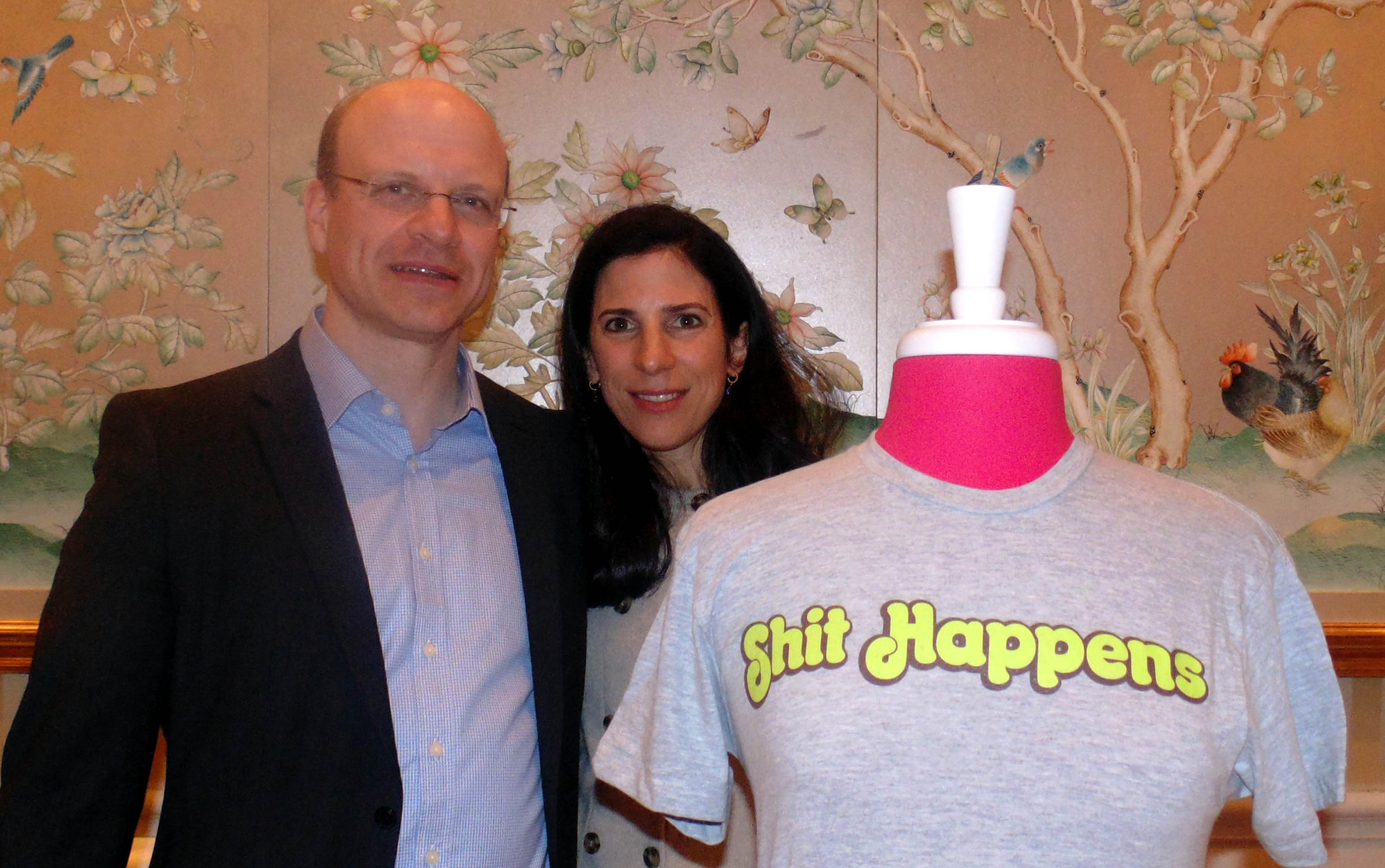 We enjoyed perusing the room to taste and experience the talented gifter's and share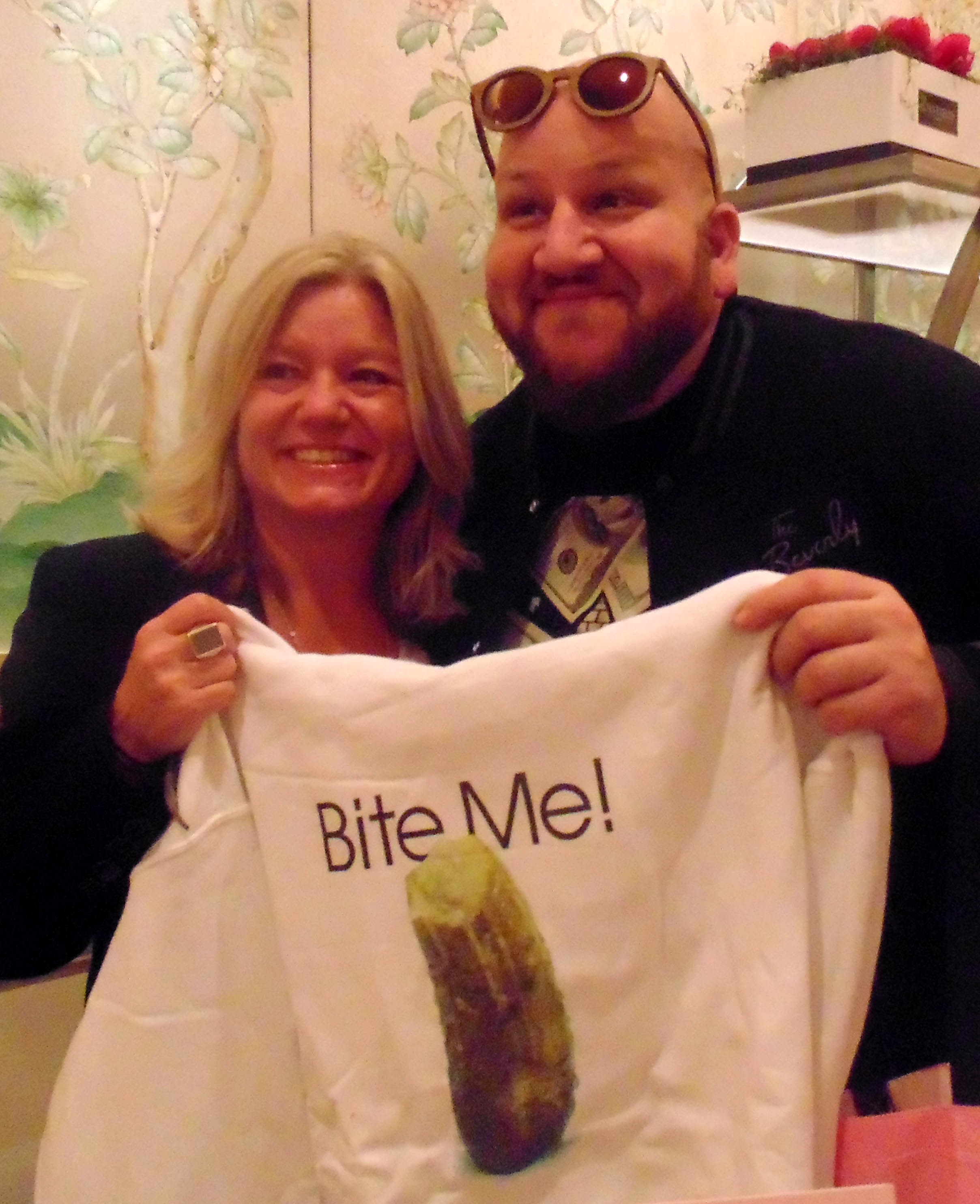 information on their products and services. They included Elman's pickles, Reach (Research Education and Awareness for Children with Hirschsprung's Disease), Farmery Beer, LilyField Cakes & High Tea Bakery Cookies, The Hartmont Candle Company, Sugar Blossom Design, StarMaker Beverly Hills Orthodontics, Gris Gris Factory, Bead-A-Bling, Janie's Jewelry, Paul Venoit Make-Up Design, and Friends of the Museum of Canadian Human Rights.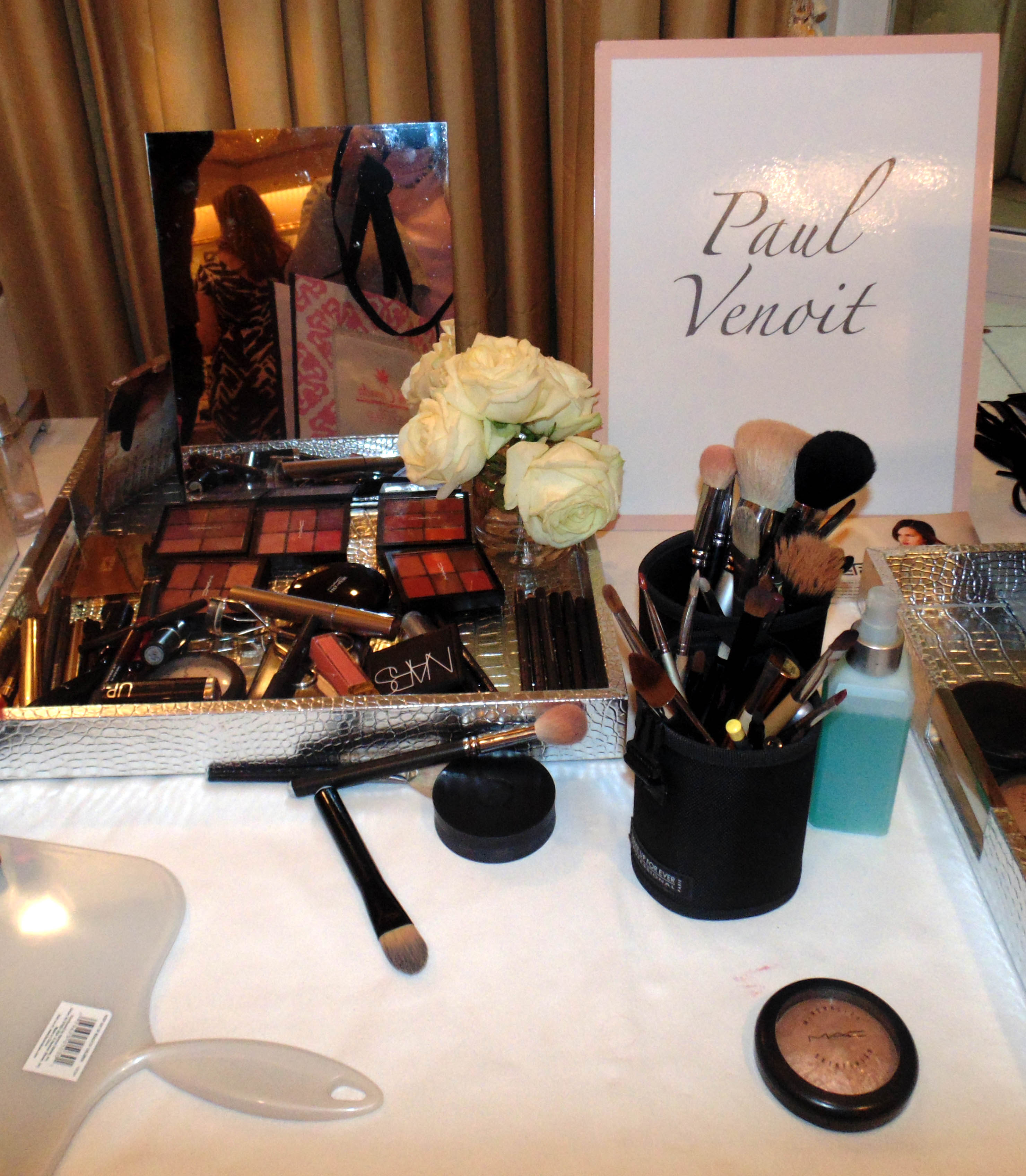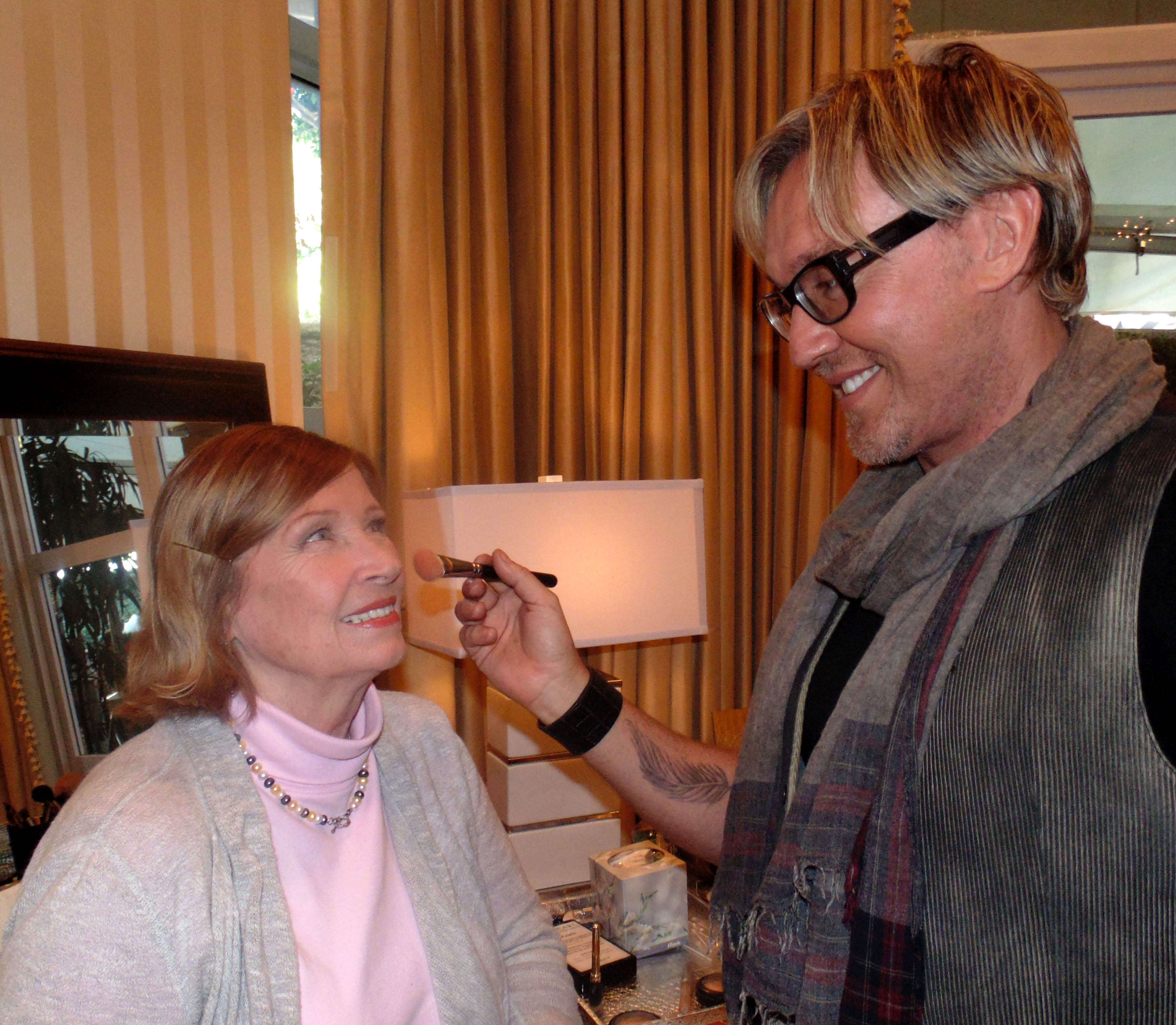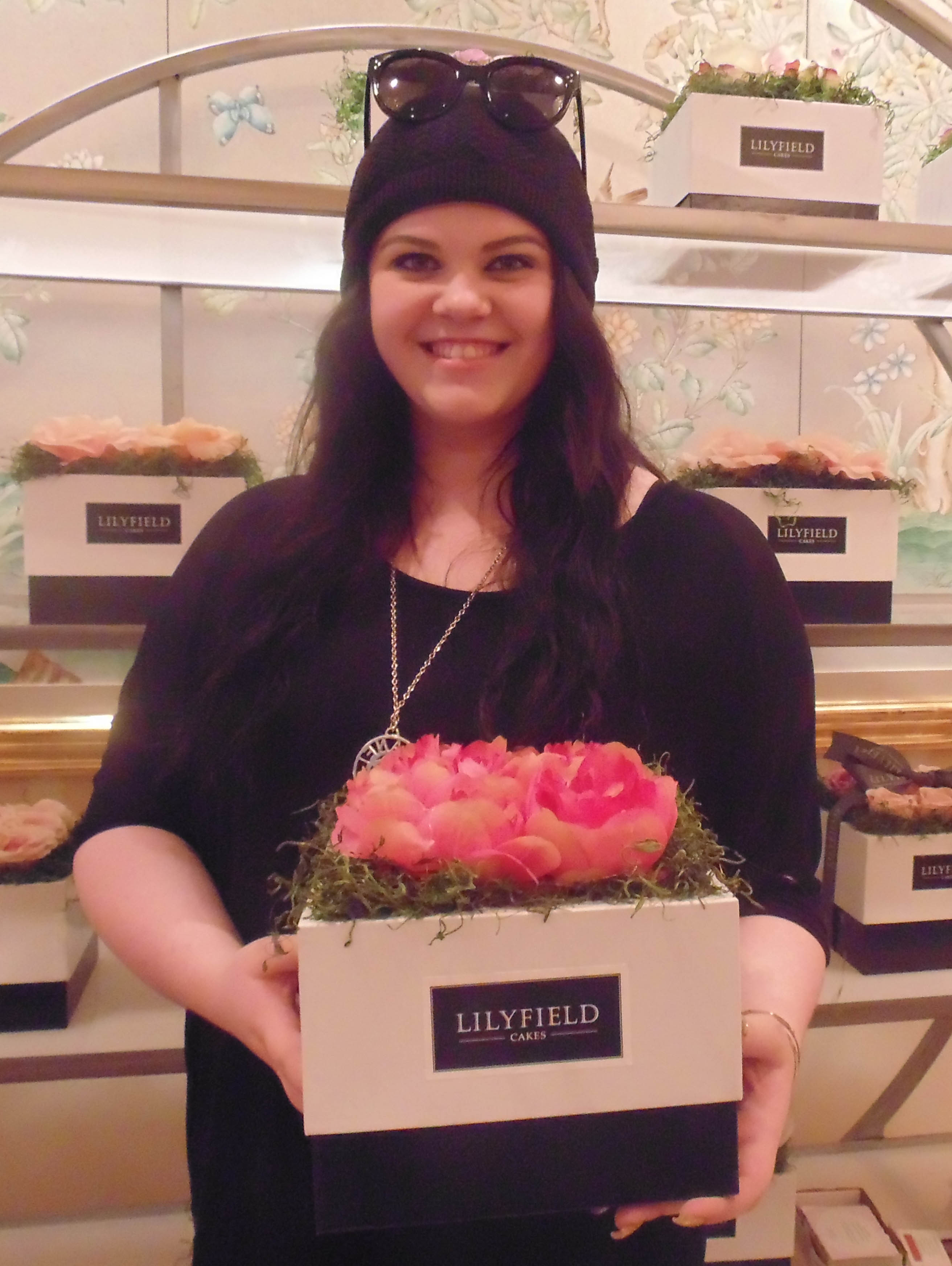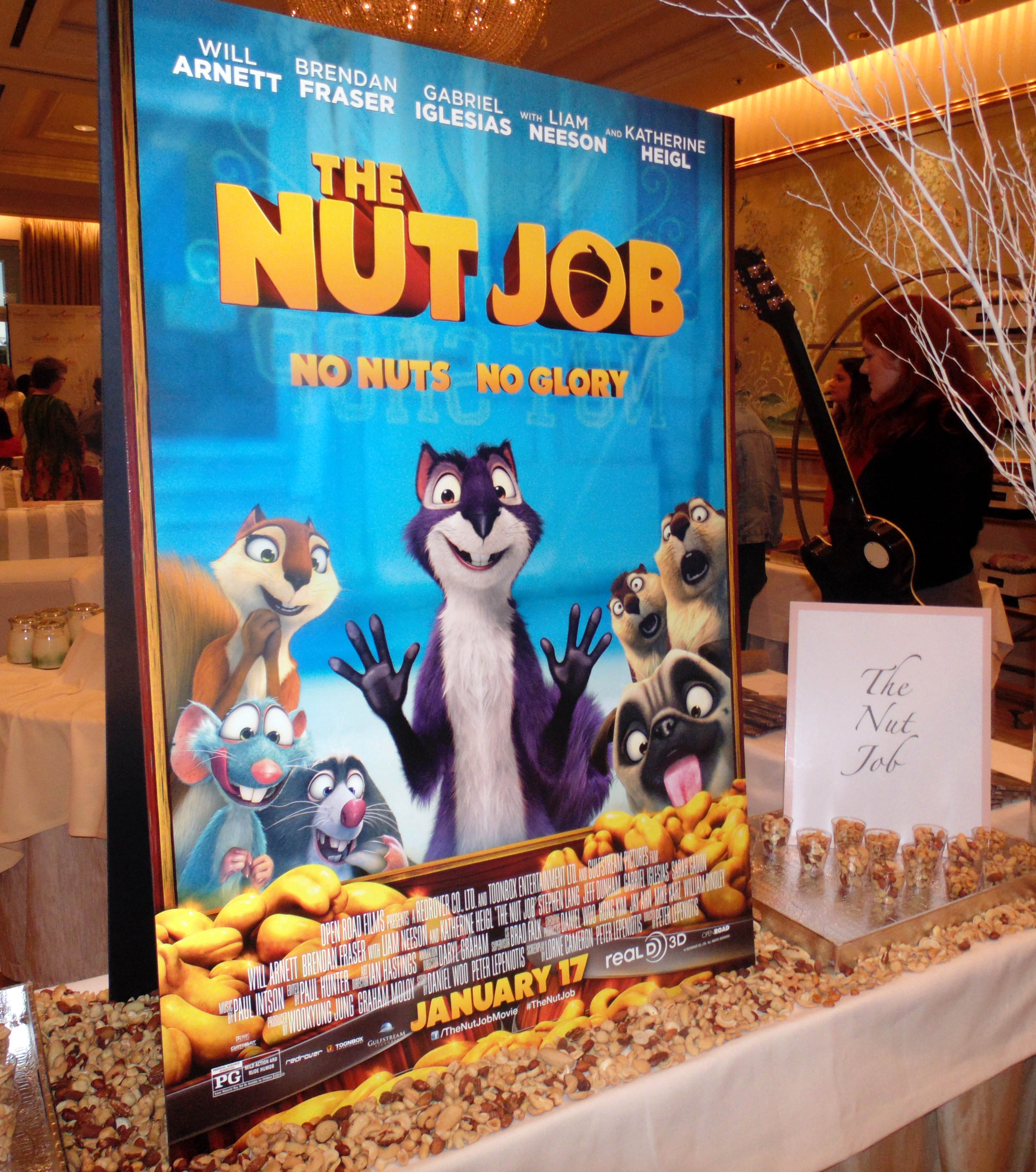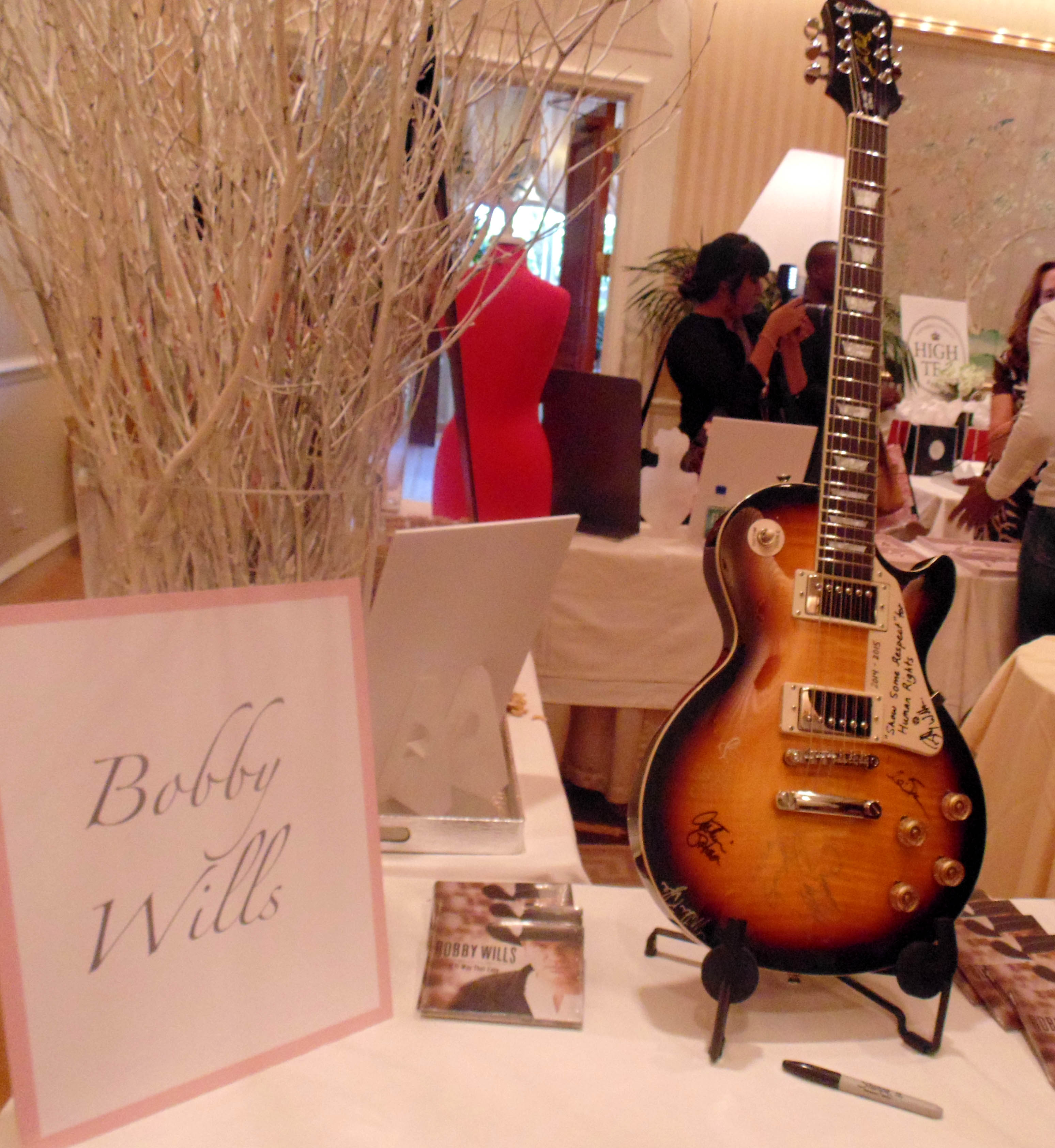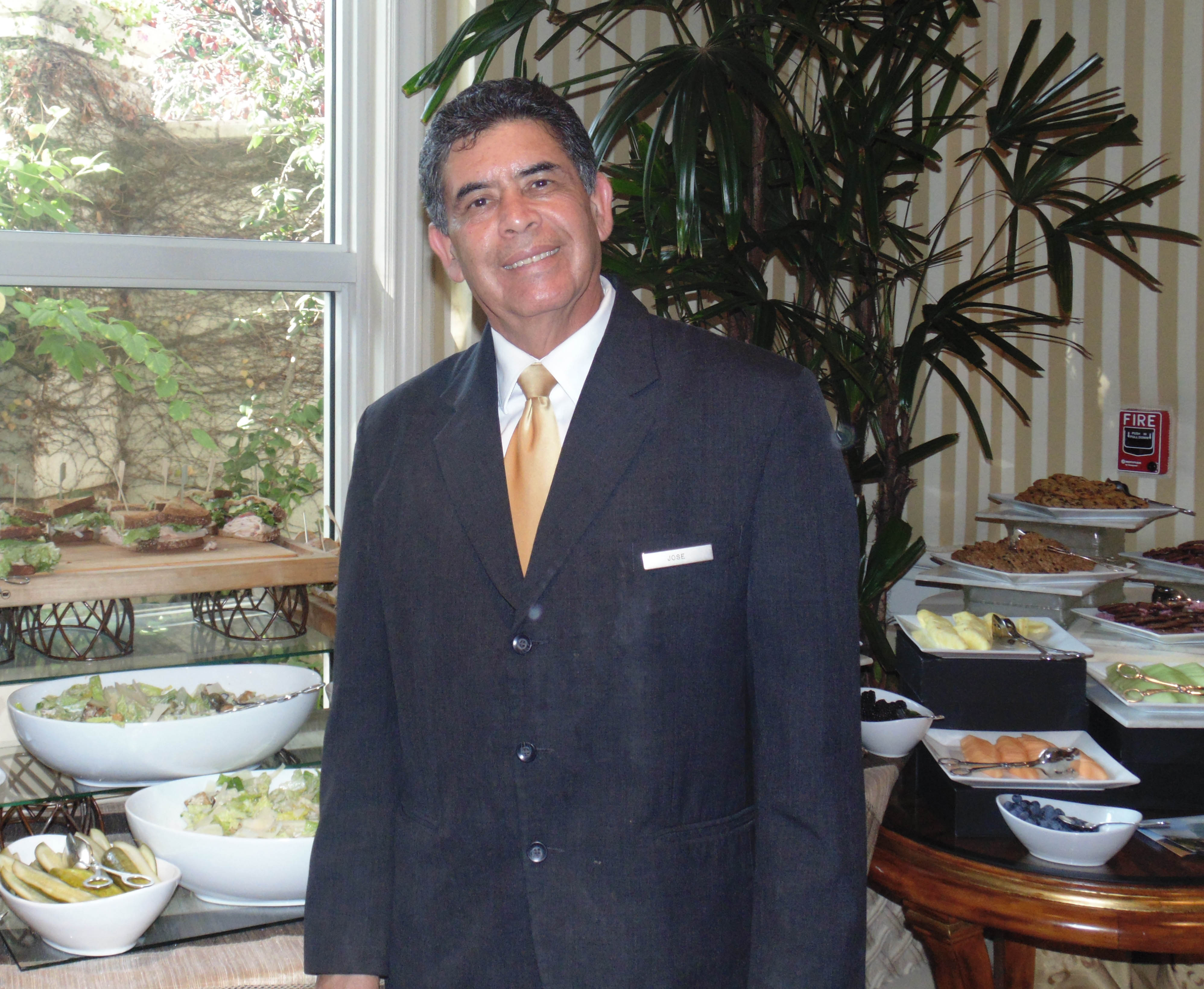 The Peninsula Hotel staff provided a beautiful lunch and snacks for celebs and guests to enjoy, with a beautiful private patio area to relax and enjoy pasta, sandwiches, salads, cookies, cakes, relishes (including Elman's pickles) and a variety of refreshing beverages. 
____________________________________________________________________
Sense of Style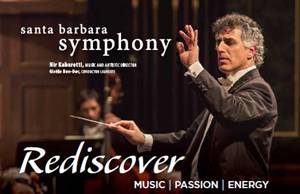 Santa Barbara Symphony Presents Verdi's Greatest Opera Hits
Maestro Nir Kabaretti returns with a celebration of Giuseppe Verdi's greatest opera hits. The Santa Barbara Symphony celebrates the start of the New Year with this tribute to a 200th anniversary of Verdi's birth and the composer's vital influence on the worlds of music and popular culture. Kabaretti has carefully selected soloists to complement the Symphony's full orchestra in some of Verdi's greatest overtures, choruses and arias from Rigoletto to La Traviata. The Santa Barbara Symphony and the Santa Barbara Choral Society join together to provide a multi-sensory evening to satisfy  symphonic and opera aficionados and introduce new audiences to the experience of live classical music. "The Life of Verdi" concerts will be held in The Granada Theatre on Saturday, January 25th at 8 p.m. and Sunday, January 26th at 3 p.m.
For Tickets: www.Thesymphony.org        
___________________________________________________________________
Santa Barbara Film Festival News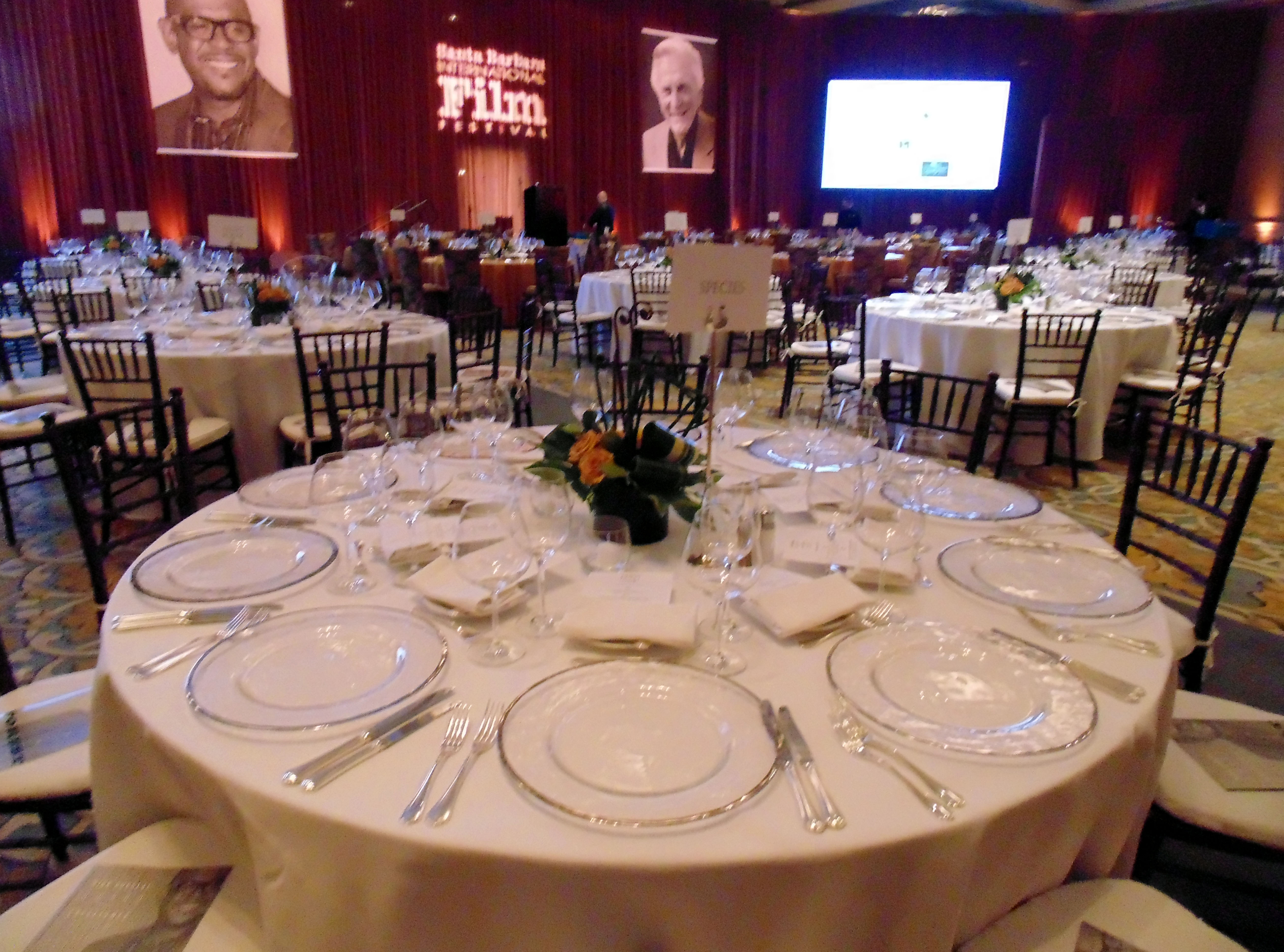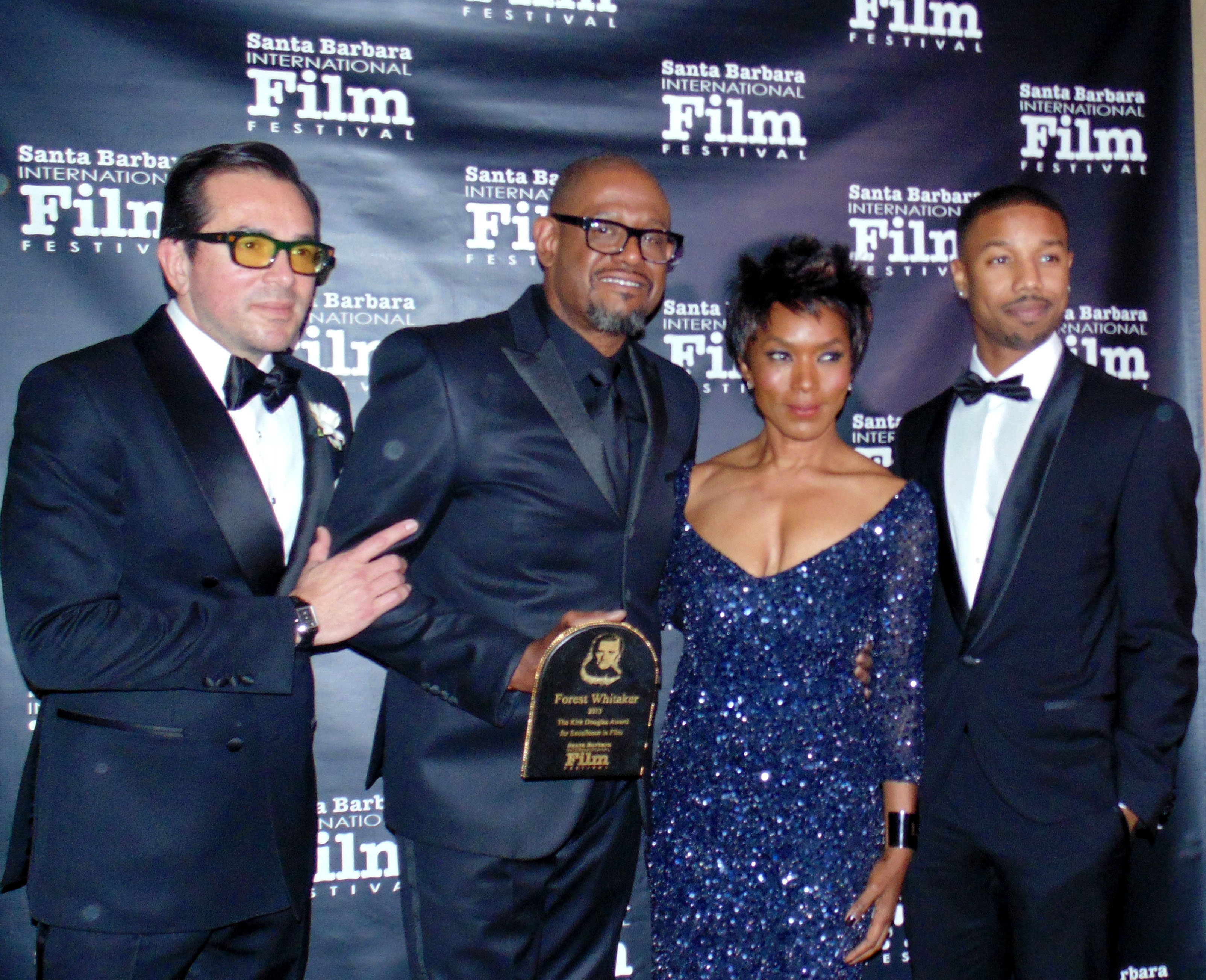 BACARA CULINARY MAGIC AT KIRK DOUGLAS GALA
Chef David Reardon & Staff Serve the Stars
by Bonnie Carroll
The 2013 Santa Barbara Film Festival Kirk Douglas Award for Excellence in Film Gala, honoring Academy Award-winning actor Forest Whitaker at The Bacara Resort & Spa in Goleta, California, was the kick-off event for the SBIFF Festival January 30 through February 3, 2014.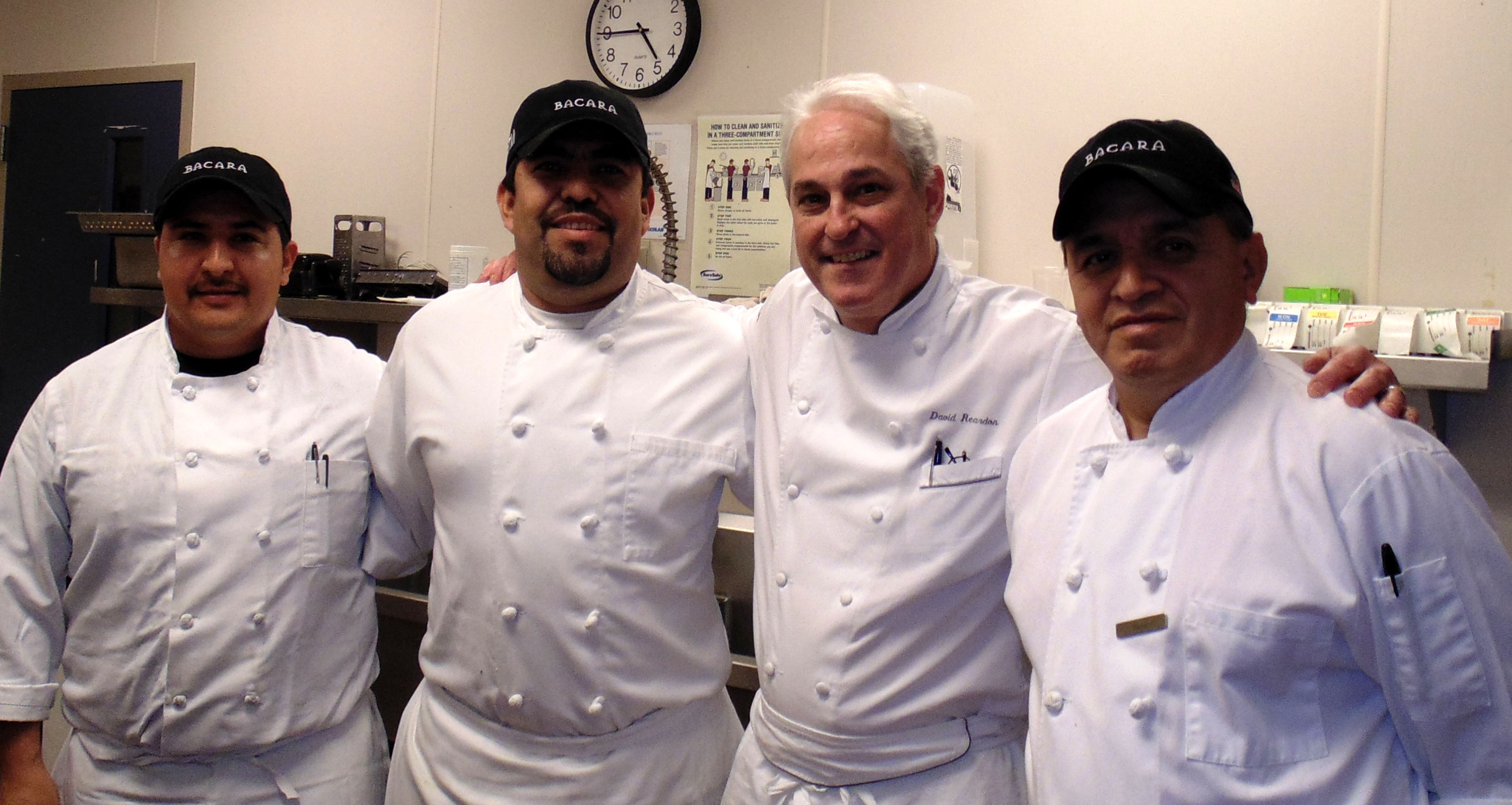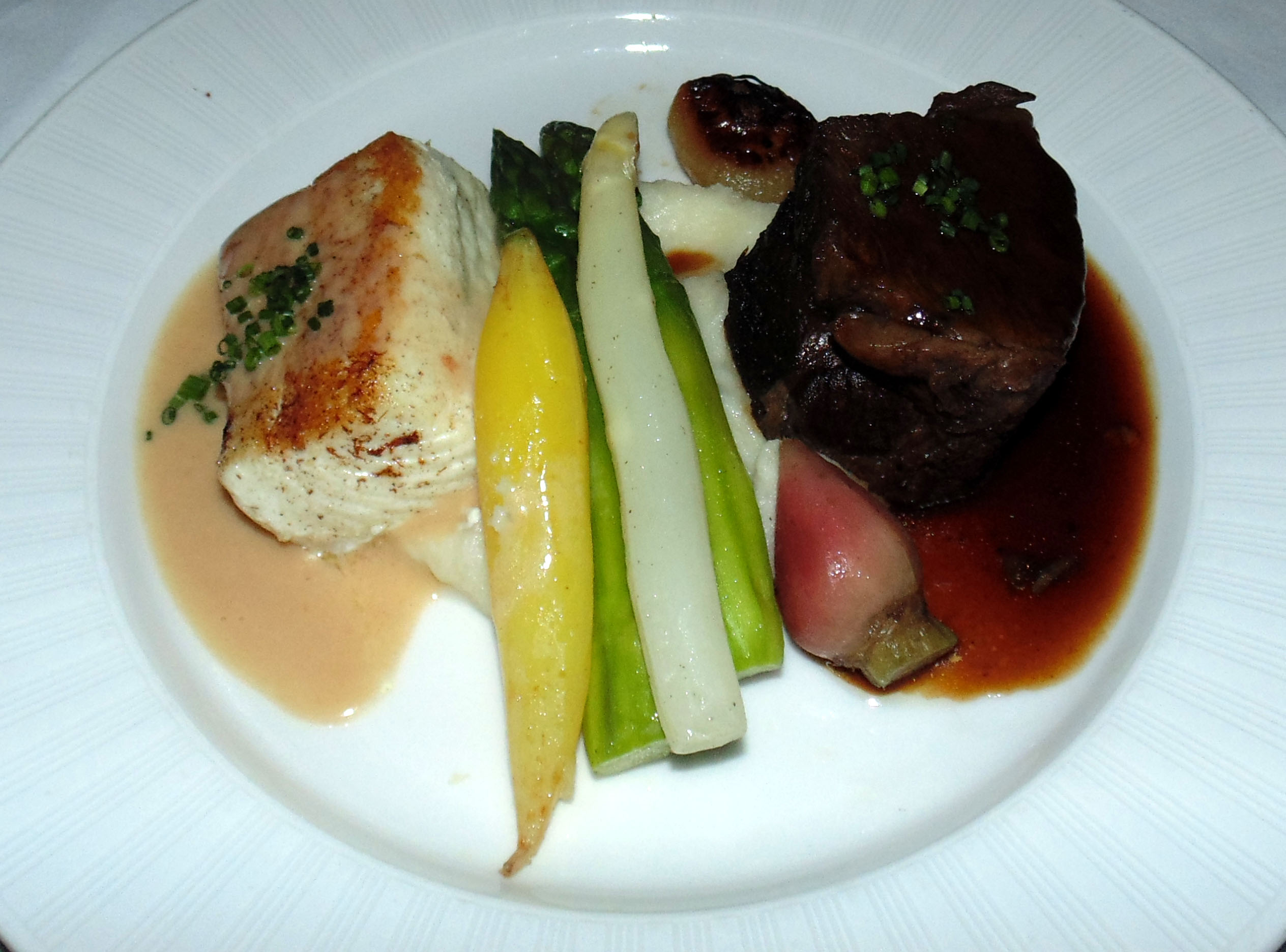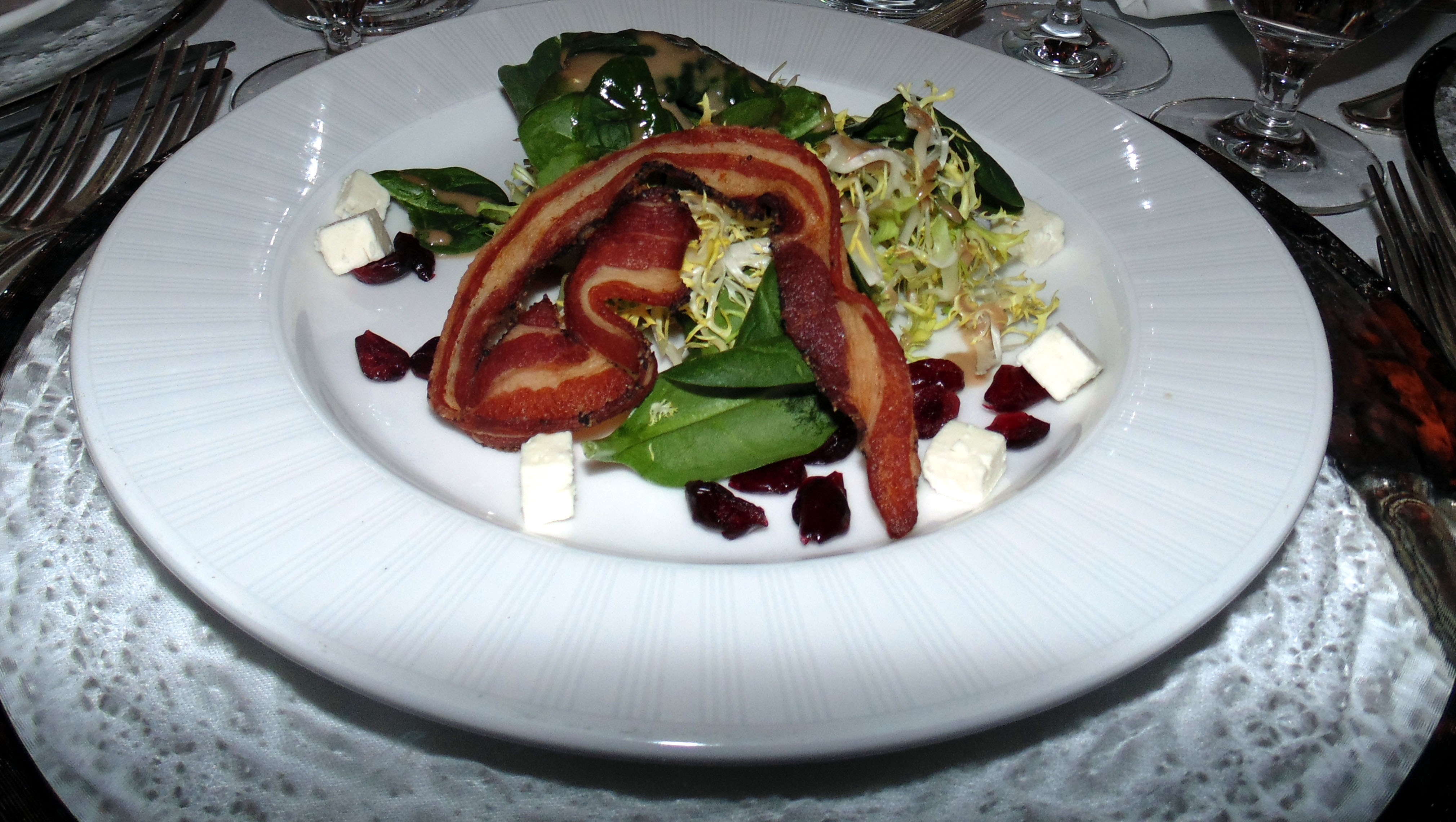 While the ballroom was transformed into a vision of elegance, Chef David Reardon and an army of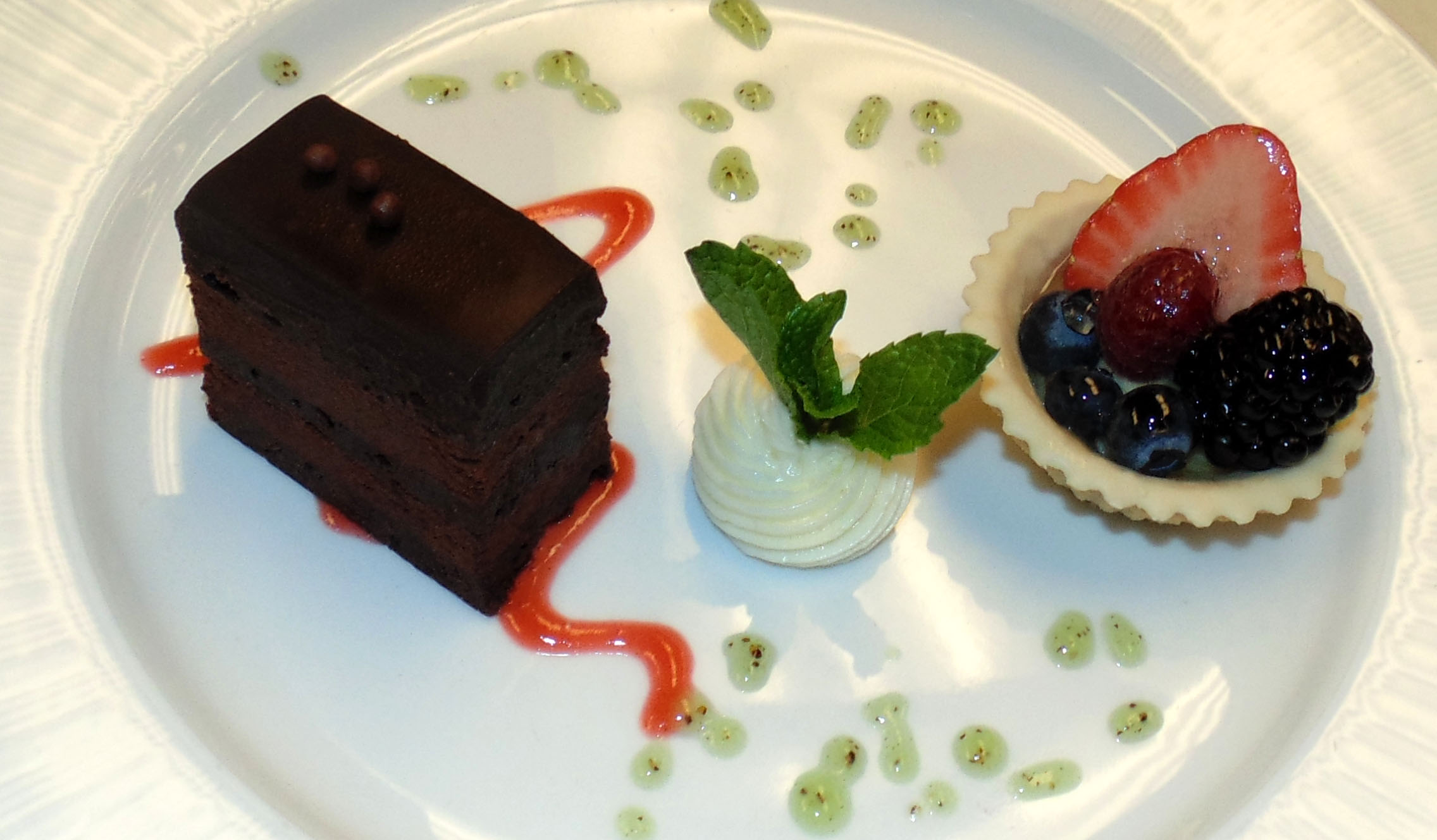 kitchen staff were preparing an amazing feast featuring his braised short ribs, fresh fish, and a medley of organic asparagus served on a bed of creamy herb polenta. The delicious and creative menu also included a fresh greens salad with goat cheese and bacon, along with beautiful desserts prepared by the hotel pastry chef.
Watching this amazing process it is obvious it takes a well trained and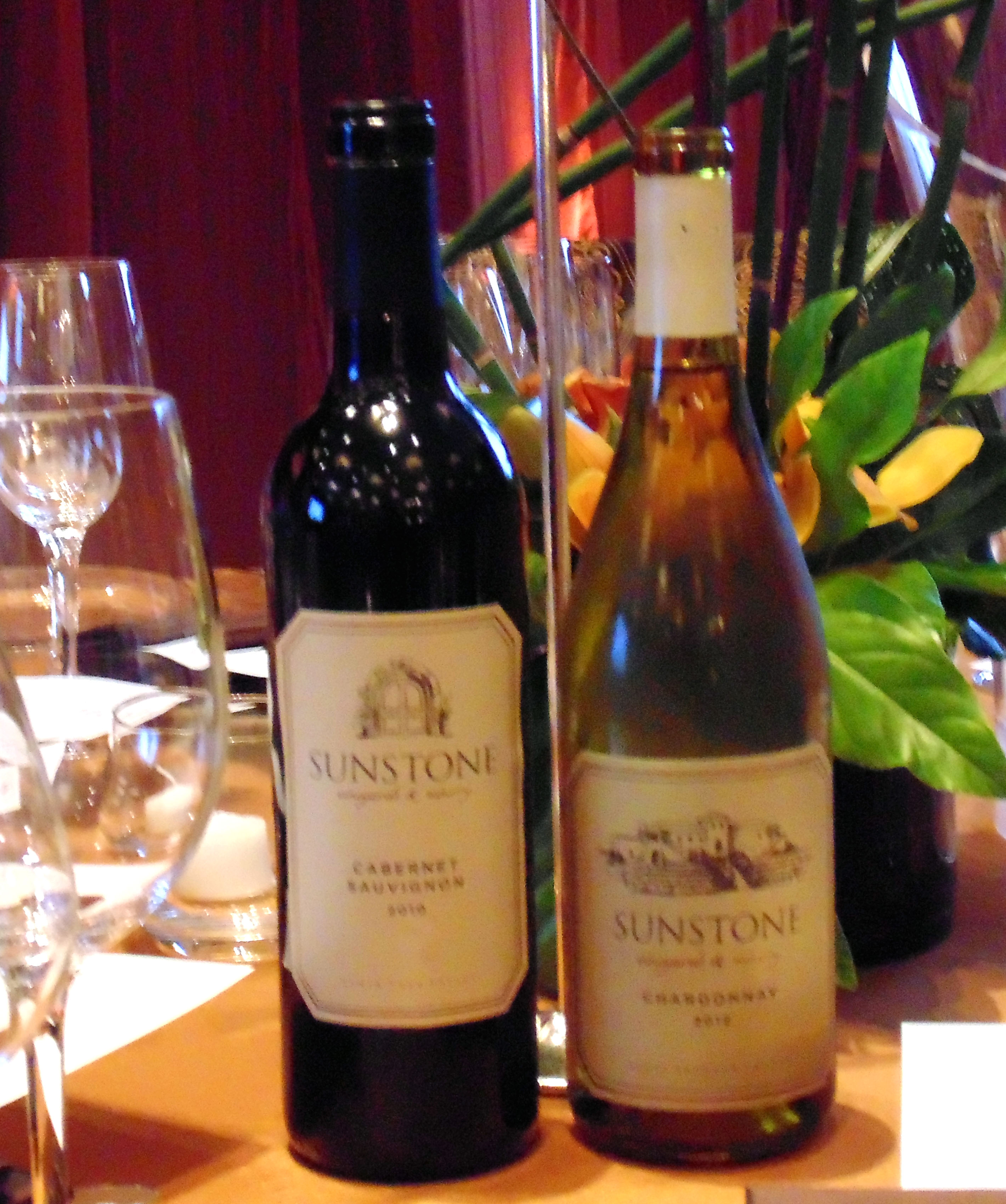 dedicated army to present a perfect evening of food, beverage and visuals as well as also attend to so many details that make it all blend together beautifully. Waiters and wine servers were rushing to set everything up in advance as guests enjoyed delicious bites and champagne on the patio.
Roger Durling, Executive Director of the Santa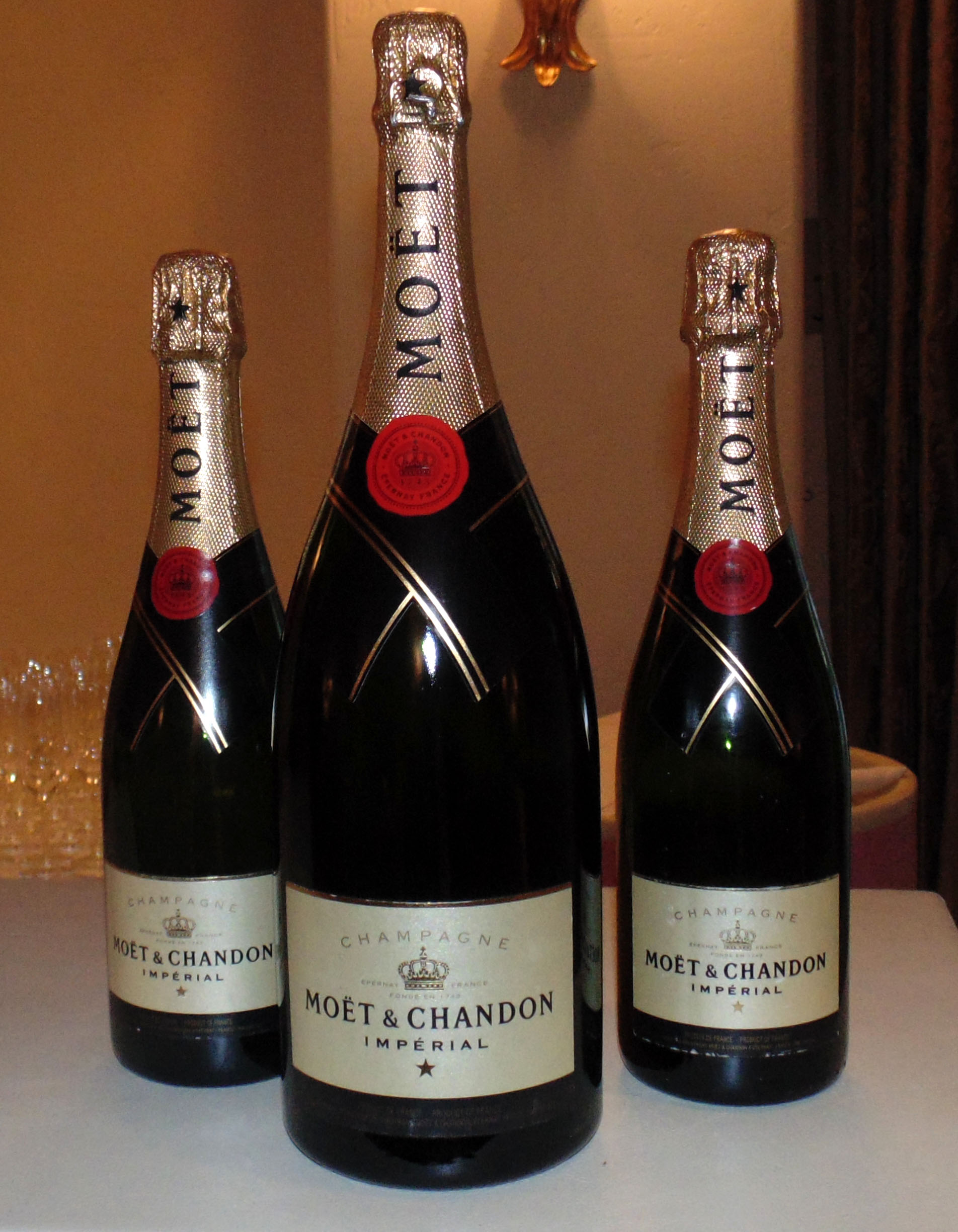 Barbara International Film Festival was busy welcoming guests as Moet & Chandon Champagne, a sponsor for the event, flowed to savor with delicious appetizers. Guests watched celebrities walk the red carpet while socializing as the press activity was in full swing. Wines served during the gala dinner were from the Sunstone Vineyards and Winery in Santa Ynez, California.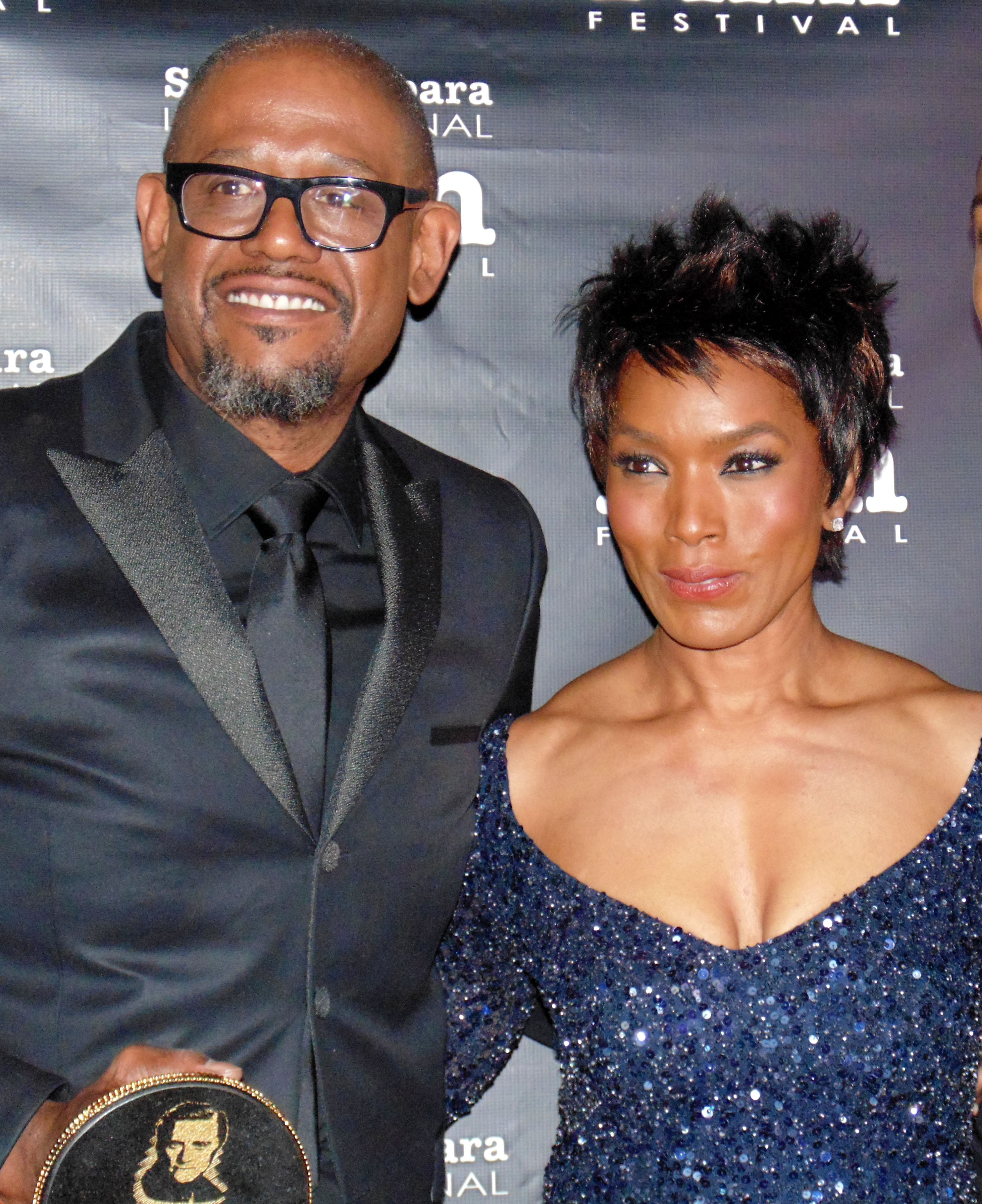 Long time friend and Academy Award-winning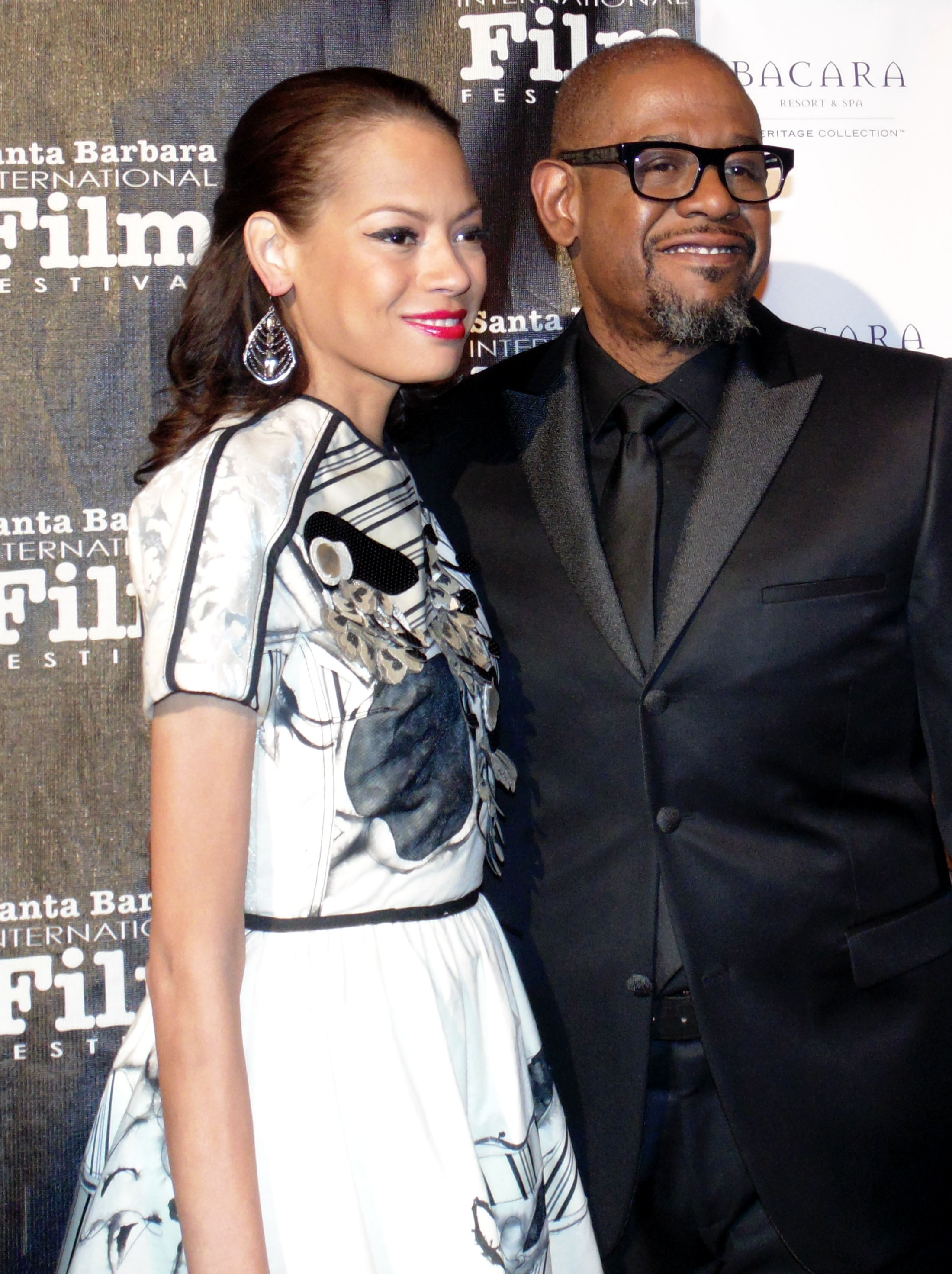 actress Angela Bassett presented Forest Whitaker with the Kirk Douglas Award, and gave a very touching tribute to his career path and how meaningful his kindness has been to her personally over their twenty-five year friendship. Guest enjoyed dessert with champagne and coffee while listening to Whitaker, a very soft spoken and gentle spirit, explain how grateful he felt to be presented with this award while still in the process of building his career history. He said he was so very honored.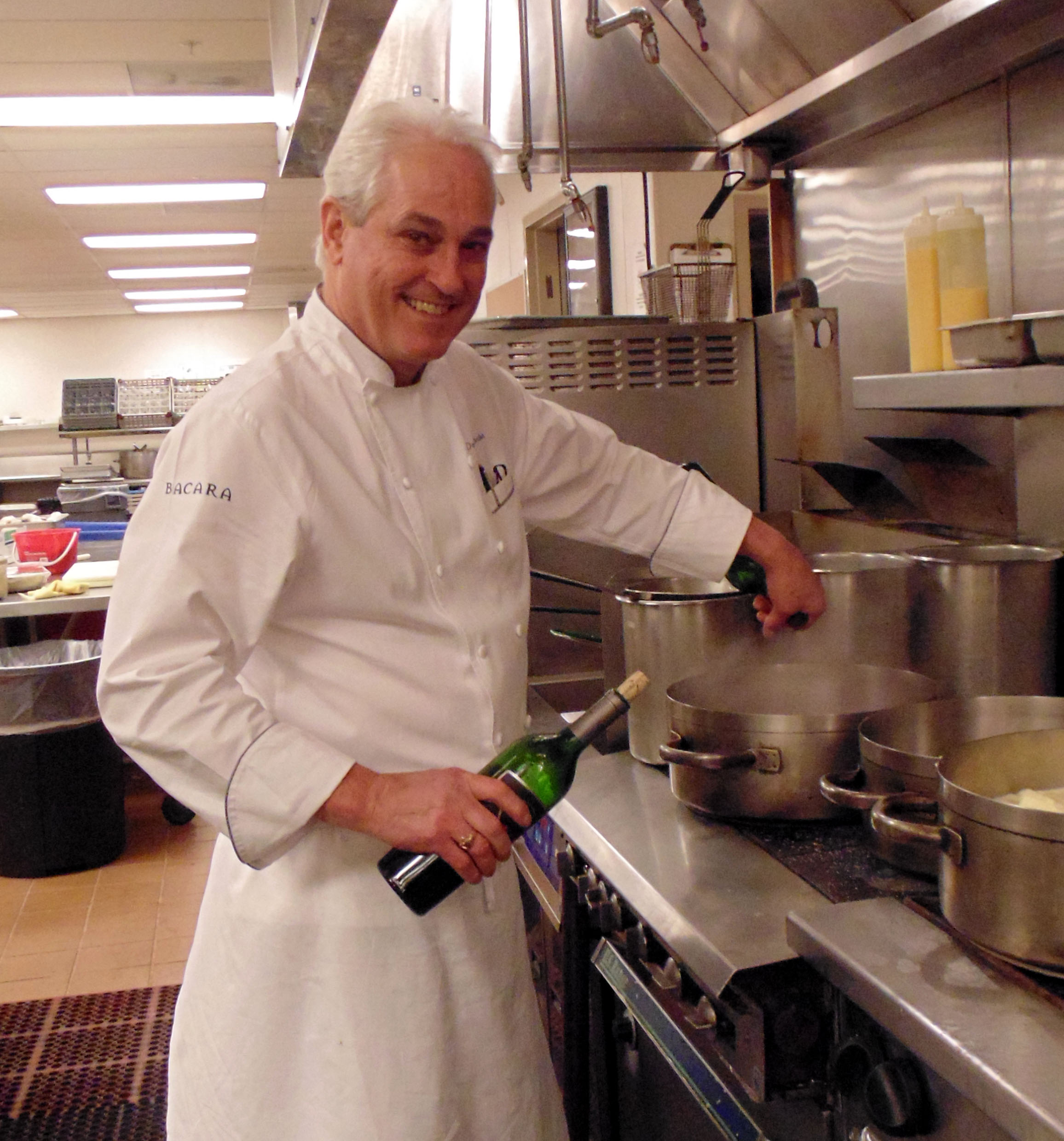 The Bacara Resort & Spa dining facilities, overseen by Executive Chef David Reardon, include Mira Restaurant, where Frederick Dame Master Sommelier shares his skill in the renowned dining room. The Bistro featuring chef de cuisine Chris Turano offers Italian cuisine as its best, and The Spa Café is where healthy menu items abound. The Bacara Bar is a delightful room with a view that serves wonderful small plates, including an amazing grilled cheese and heirloom tomato soup, along with a bevy of cocktails, beers and wines.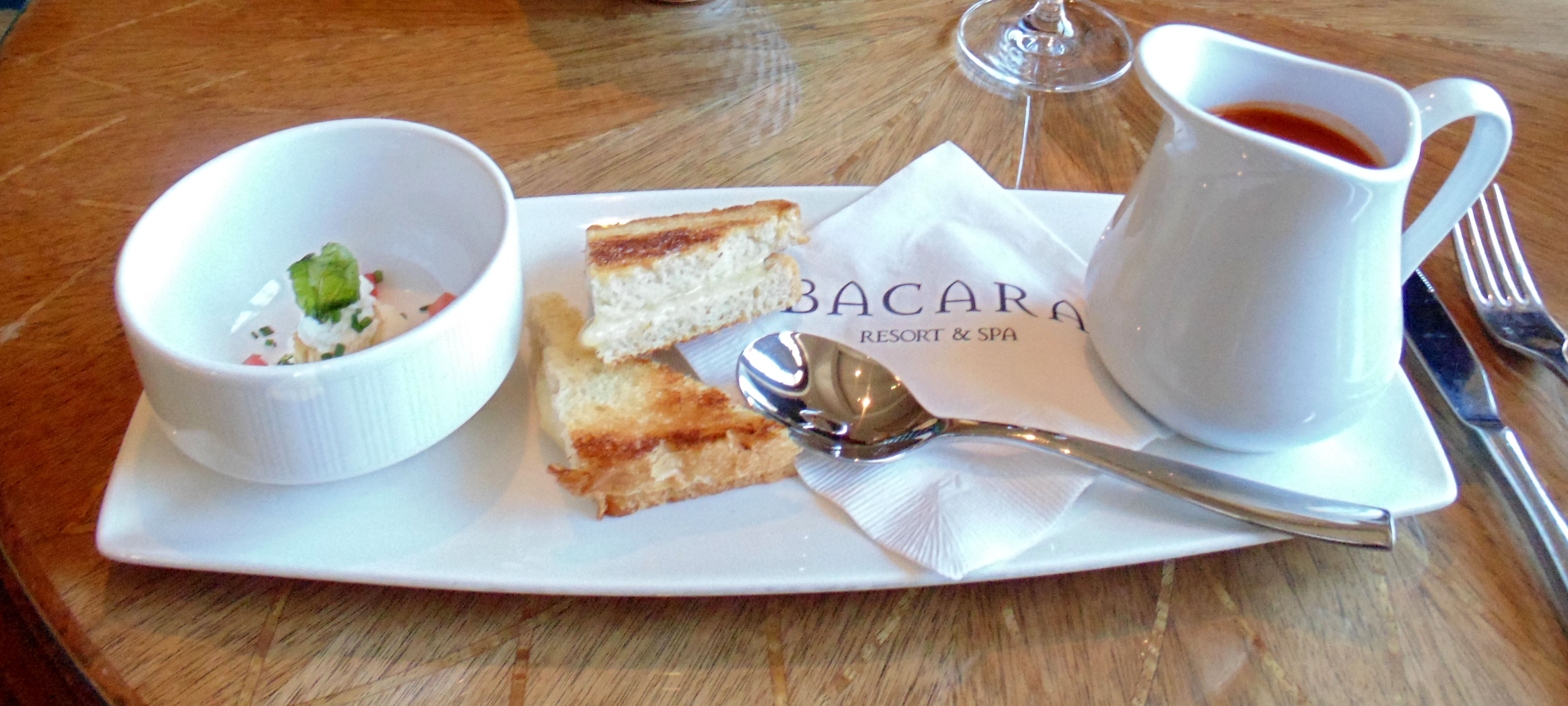 For SBIFF information visit: www.sbiff.org. For Bacara Resort reservations or information visit: www.bacararesort.com.
___________________________________________________________________

 
ROBERT REDFORD TO RECEIVE AMERICAN RIVIERA AWARD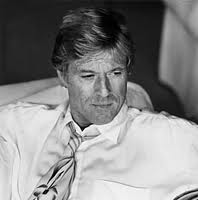 The Santa Barbara International Film Festival will honor actor, director and producer Robert Redford with the American Riviera Award at the 29th edition of the Fest, which runs Thursday, January 30 through Sunday, February 9, 2014, it was announced today by SBIFF Executive Director Roger Durling.  The Tribute, sponsored by Sunstone Winery, will take place on Friday, February 7.   
___________________________________________________________________
MARTIN SCORSESE AND LEONARDO DICAPRIO
TO RECEIVE THE CINEMA VANGUARD AWARD
AT THE 29thSANTA BARBARA INTERNATIONAL FILM FESTIVAL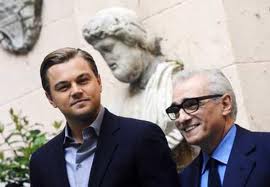 The Santa Barbara International Film Festival will honor director Martin Scorsese and actor Leonardo DiCaprio with the Cinema Vanguard Award at the 29th edition of the Fest, which runs January 30 -February 9, 2014, it was announced today by SBIFF Executive Director Roger Durling. The award presentation and evening tribute, sponsored by lynda.com, will take place on Thursday, February 6, 2014 at the historic Arlington Theatre.
 
Scorsese and DiCaprio will be celebrated for their extraordinary film collaboration which has produced five exemplary films including Gangs of New York, The Aviator, Shutter Island, The Departed and their latest, the critically acclaimed hit film The Wolf of Wall Street, which has taken their fearless and uncompromising work together to an even deeper level.
 
Comments Durling, "Scorsese and DiCaprio's partnership has become a legendary cinematic pas de deux recalling other great collaborations like John Ford and John Wayne, Fellini and Mastroianni, John Huston and Bogart – and even Scorsese and De Niro."
 
The Cinema Vanguard Award was created in recognition of those who have forged his/her own path, taking artistic risks and making a significant and unique contribution to film.  Past recipients include Amy Adams, Jean Dujardin & Bérénice Bejo, Nicole Kidman, Vera Farmiga, Peter Sarsgaard, Stanley Tucci, Christoph Waltz, Kristin Scott Thomas and Ryan Gosling.
 
Martin Scorsese and Leonardo DiCaprio are two of the most recognized, respected, and multi-talented artists in Hollywood.  Audiences have enjoyed watching their work continue to evolve in new ways, speaking to a level of mutual trust and risk taking that pushes them as an actor and filmmaker.  This is most evident in this year's The Wolf of Wall Street, which depicts a notorious stock swindler who squandered profits from a boiler-room "pump and dump" scheme on cocaine, prostitutes, and lavish excesses.
 
Martin Scorsese is an Academy Award®-winning director and one of the most prominent and influential filmmakers working today. He directed the critically acclaimed, award-winning filmsMean Streets, Taxi Driver, Raging Bull, The Last Temptation of Christ, Goodfellas, Gangs of New York, The Aviator, The Departed and the 2010 box office hit Shutter Island.  Scorsese has also directed numerous documentaries including No Direction Home: Bob Dylan, Elia Kazan: A Letter to Elia (both films garnering Peabody Awards), A Personal Journey with Martin Scorsese through American Movies, Il Mio Viaggio in Italia, Public Speaking starring writer Fran Lebowitz and the documentary for HBO: George Harrison: Living in the Material World.  Most recently he directed Academy Award® and Golden Globe nominated film Hugo, a 3D adaptation of Brian Selznick's children's book, for which he won the Golden Globe for Best Director.  Scorsese currently serves as Executive Producer on HBO's hit series Boardwalk Empire for which he directed the pilot episode. He is the founder and chair of The Film Foundation and the World Cinema Project, both non-profit organizations dedicated to the preservation, restoration and protection of film.

Leonardo DiCaprio is a multi-award-winning actor and a three-time Academy Award® nominee for his roles in Edward Zwick's Blood Diamond, Martin Scorsese's The Aviator, and Lasse Hallström's What's Eating Gilbert Grape.  He recently starred in Baz Luhrmann's The Great Gatsby, Christopher Nolan's Inception, Scorsese's Shutter Island, and earned Golden Globes nominations for his recent roles in Django Unchained and J. Edgar. His credits also include starring roles in Scorsese's The Departed and Gangs of New York, James Cameron's Titanic, Woody Allen's Celebrity, Steven Spielberg's Catch Me If You Can, Sam Mendes' Revolutionary Road, Luhrmann's William Shakespeare's Romeo + Juliet and Ridley Scott's Body of Lies, as well as The Quick and the Dead, The Basketball Diaries, Total Eclipse, Marvin's Room, The Man in the Iron Mask and The Beach.
 
Under his production company Appian Way, DiCaprio wrote, produced and narrated the acclaimed environmentally themed documentary The 11th Hour.  Among Appian Way's other productions areShutter Island and The Aviator, as well as The Ides of March, Red Riding Hood, Orphan, Public Enemies, Out of the Furnace and Runner, Runner.  DiCaprio is well known for his dedication to the environment on a global scale, spearheading numerous public awareness campaigns, and launching The Leonardo DiCaprio Foundation. DiCaprio serves on the boards of World Wildlife Fund, Natural Resources Defense Council, and International Fund for Animal Welfare.
 Scorsese and DiCaprio will be feted on Thursday, February 6, 2014 at the Arlington Theatre.  Tickets, Festival Passes and Packages are available now and can be purchased throughwww.sbfilmfestival.org or by calling 805-963-0023.
 
The Santa Barbara International Film Festival is dedicated to discovering and showcasing the best in independent and international cinema. Now in its 29th year, SBIFF offers 11 days of 200+ films, tributes and symposiums that range from American indie films to world cinema and everything in-between.  With its commitment to cultural diversity and powerful storytelling, SBIFF transforms beautiful downtown Santa Barbara, CA into a rich destination for film lovers which attract more than 75,000 attendees. SBIFF brings to the forefront the importance and power of the art of filmmaking and continues its commitment to providing free children's education and community outreach programs through its 10-10-10 Student Filmmaking and Screenwriting Competitions, Mike's Field Trip to the Movies, AppleBox Family Films, 3rd Weekend and educational seminars.  For more information, please visit www.sbfilmfestival.org.
____________________________
SEVEN ACTORS RECEIVE THE 2014 VIRTUOSOS AWARD
AT THE SANTA BARBARA INTERNATIONAL FILM FESTIVAL 
The Santa Barbara International Film Festival continues its tradition of honoring the year's standout performers by presenting 
The
2014 Virtuosos Award 
to Daniel Brühl (
Rush
), Adèle Exarchopoulos (
Blue Is The Warmest Color
), Oscar Isaac (
Inside Llewyn Davis
), Michael B. Jordan (
Fruitvale Station
), Brie Larson 
(Short Term 12), 
Jared Leto 
(Dallas Buyers Club)
and June Squibb (
Nebraska
), it was announced today by SBIFF Executive Director Roger Durling.  The Award presentation, sponsored by Travel + Leisure, will take place Tuesday, February 4, 2014 at the Arlington Theatre at the 29th edition of the festival, which runs January 30 - February 9, 2014.
 
The Virtuosos Award was created to recognize a select group of actors who have distinguished themselves through performances in film this past year.  Previous recipients for this award include Ann Dowd, Elle Fanning, Ezra Miller, Eddie Redmayne, Omar Sy, Quvenzhane Wallis, Demian Bichir, Rooney Mara, Melissa McCarthy, Shailene Woodley, Andy Serkis, Patton Oswalt, Andrew Garfield, John Hawkes, Lesley Manville, Hailee Steinfeld, Jacki Weaver, Emily Blunt, Carey Mulligan, Saoirse Ronan, Gabourey Sidibe, Michael Stuhlbarg, Casey Affleck, Marion Cotillard, Viola Davis, Rosemarie DeWitt, Sally Hawkins, Richard Jenkins, Melissa Leo, James McAvoy, Ellen Page, Amy Ryan and Michael Shannon. 
Comments Durling, "2013 has been a banner year for movies, and these groups of actors are a vital representation of what made those films so triumphant." 
The actors who were selected to be recognized for their exceptional performances are: Daniel Brühl who expertly embodied Formula 1 racer Niki Lauda, infusing him with the requisite passion and ego in Rush; Adèle Exarchopoulos for her courageous and transformative role as a 15 year old on a journey to adulthood who experiences true love for the first time in Blue Is The Warmest Color,Oscar Isaac as the title character in Inside Llewyn Davis who expertly brings to life this struggling musician with everything seemingly working against him, even at times working against himself;Michael B. Jordan for his indelible performance in Fruitvale Station, where he leads as Oscar Grant III, an unarmed 22-year-old who was fatally shot in an Oakland train station,  Brie Larson who mesmerizes the audience in her first leading role as a teacher in the revealing, rich, honest filmShort Term 12; Jared Leto for his brave and moving performance as Rayon, a transgender AIDS patient in Dallas Buyers Club and June Squibb for her breakthrough, scene stealing performance as Bruce Dern's wife in this year's critically-acclaimed Nebraska. 
The 2014 Virtuosos Award Tribute will be moderated by Fandango's Dave Karger and will take place at the Arlington Theatre on Tuesday, February 4, 2014.  Tickets, Festival Passes and Packages are available now and can be purchased through www.sbfilmfestival.org or by calling 805-963-0023. 
The Santa Barbara International Film Festival is dedicated to discovering and showcasing the best in independent and international cinema. Now in its 29th year, SBIFF offers 11 days of 200+ films, tributes and symposiums that range from American indie films to world cinema and everything in-between.  With its commitment to cultural diversity and powerful storytelling, SBIFF transforms beautiful downtown Santa Barbara, CA into a rich destination for film lovers which attract more than 75,000 attendees. SBIFF brings to the forefront the importance and power of the art of filmmaking and continues its commitment to providing free children's education and community outreach programs through its 10-10-10 Student Filmmaking and Screenwriting Competitions, Mike's Field Trip to the Movies, AppleBox Family Films, 3rd Weekend and educational seminars.  For more information, please visit www.sbfilmfestival.org.
___________________________________________________________________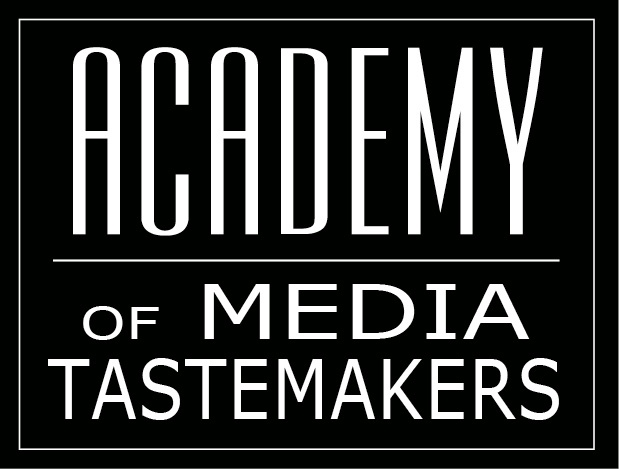 TASTE AWARDS CELEBRATING THE WORLD'S BEST
The Taste Awards Announces Annual Winners of 5th Annual Competition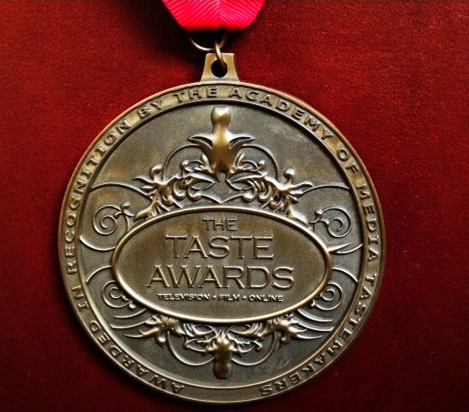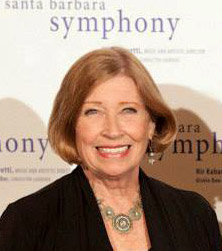 All Nominees and Winners were voted upon by the members of the Academy of Media Tastemakers, including Bonnie Carroll, Santa Barbara travel, food & beverage journalist and publisher of www.lifebitesnews.com, online travel/lifestyle magazine
Selected Award Winners were announced in a private reception on December 2nd in San Franciscosponsored by Kikkoman, with wine by Vie Winery, snacks from Olli Salumeria and Harvest Snaps, and food by Artesano and Bluestem Brasserie.
  
All Taste Award  winners will receive their awards on January 16th, 2014 at a Red Carpet Hollywood Awards celebration at the Egyptian Theatre (limited tickets available). Lifetime Achievement Awards and other Special Awards will also be presented to valuable contributors to the industry. Nominees, Honorees, Winners, and Media partners are invited. 
The TASTE AWARDS are the premier awards celebrating the year's best in Food, Fashion, and Lifestyle programs on Television, in Film, Online, and on Radio. The Awards have included appearances by stars, celebrities, producers and executives from networks and platforms such as the Food Network, the Style Network, Bravo, the Cooking Channel, TLC, Discovery, Lifetime, E! Entertainment Television, PBS, NBC, ABC, the CW, HGTV, the Travel Channel, HD Net, Hulu, YouTube, Sony Pictures, and more. For details visit www.TheTasteAwards.com.
___________________________________________________________________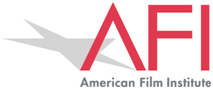 AMERICAN FILM INSTITUTE
AFI AWARDS 2013 OFFICIAL SELECTIONS
10 Outstanding Motion Pictures and Television Programs
Inducted into the AFI Almanac of the Art Form
The American Film Institute (AFI) today announced the official selections of AFI AWARDS 2013 – 10 outstanding films and 10 outstanding television programs deemed culturally and artistically representative of the year's most significant achievements in the art of the moving image.
An almanac documenting works of excellence that mark a moment in time, AFI AWARDS is also the only national honor for the community's creative ensembles as a whole, acknowledging the collaborative nature of the art form. Honorees are selected based on works which best advance the art of the moving image, enhance the rich cultural heritage of America's art form, inspire audiences and artists alike, and/or make a mark on American society.
AFI MOVIES OF THE YEAR
12 YEARS A SLAVE
AMERICAN HUSTLE
CAPTAIN PHILLIPS
FRUITVALE STATION
GRAVITY
HER
INSIDE LLEWYN DAVIS
NEBRASKA
SAVING MR. BANKS
THE WOLF OF WALL STREET

AFI TV PROGRAMS OF THE YEAR
THE AMERICANS
BREAKING BAD
GAME OF THRONES
THE GOOD WIFE
HOUSE OF CARDS
MAD MEN
MASTERS OF SEX
ORANGE IS THE NEW BLACK
SCANDAL
VEEP
"AFI AWARDS is a moment for the most accomplished storytellers of 2013 to pause and be appreciated – not as competitors, but as a community," said Bob Gazzale, AFI President & CEO. "Acknowledging their collective contributions to America's rich cultural legacy is both AFI's national mandate – and our honor."
Marking the 14th chapter in the American Film Institute's ongoing chronicle, AFI AWARDS selections are made through AFI's unique jury process in which AFI members, scholars, film and television artists, critics and AFI Trustees determine the most outstanding achievements of the year, as well as provide a contextual rationale for each selection.
This year's juries – one for film and one for television – were chaired by producers and AFI Board of Trustees Vice Chairs Tom Pollock (former Vice Chairman of MCA, Chairman of Universal Pictures) for the movies and Rich Frank (former Chairman of Walt Disney Television, President of Walt Disney Studios, President of the Academy of Television Arts and Sciences) for television, and includes award-winning artists such as Jon Avnet, Anne V. Coates, Roman Coppola, D.C. Fontana, Nancy Meyers and Noah Wyle; film historian Leonard Maltin; scholars from prestigious universities with recognized motion picture arts programs (Princeton, Syracuse, USC, Wesleyan); AFI Board of Trustees; and critics from leading media outlets such as Entertainment Weekly, The Huffington Post, Rolling Stone Magazine, Time Magazine, TV Guide, USA Today and more.
AFI will honor the creative ensembles for each of the selections at an invitation-only luncheon on Friday, January 10, 2014 in Los Angeles, California.
Verizon Digital Media Services is the Digital Sponsor of AFI AWARDS and luncheon. Audi of America has supported AFI for the past 10 years and is proud to return as a major sponsor of the event. Additional sponsors include Stella Artois and American Airlines, the official airline of the American Film Institute, providing travel support throughout the year.
Additional information, including awards criteria, can be found atAFI.com/AFIAWARDS later today. Press coverage of the AFI Awards luncheon is very limited and by invitation only. Photos will be available online through AFI by 5:00 p.m. immediately following the event on January 10, 2014.
___________________________________________________________

PALM SPRINGS INTERNATIONAL FILM FESTIVAL (Jan 3-13, 2014)
MOTHER, I LOVE YOU by Janis Nords (Latvia)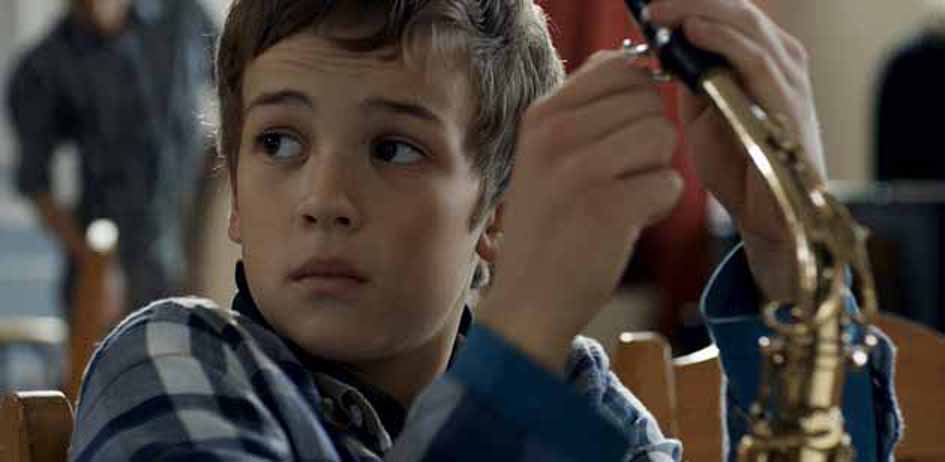 Awards Buzz competition (FIPRESCI)
With awards from Berlin and the LA Film Festival, this engaging feature debut about 13-year old Raimondis - who learns about life when his saxophone gets stolen - is the Baltic region's most successful film this year. Also screened at the Hamptons International Film Festival in competition. Latvia's entry for the Golden Globes and Foreign Film Oscar. Trailer and press materials: here.

Jan 5 9:30AM Regal
Jan 6 12:30 PM Regal
Jan 11 2:00 PM Camelot 
Also: Scandinavian Film Festival LA, Jan 18-26
OF HORSES AND MEN by Benedikt Erlingsson (Iceland)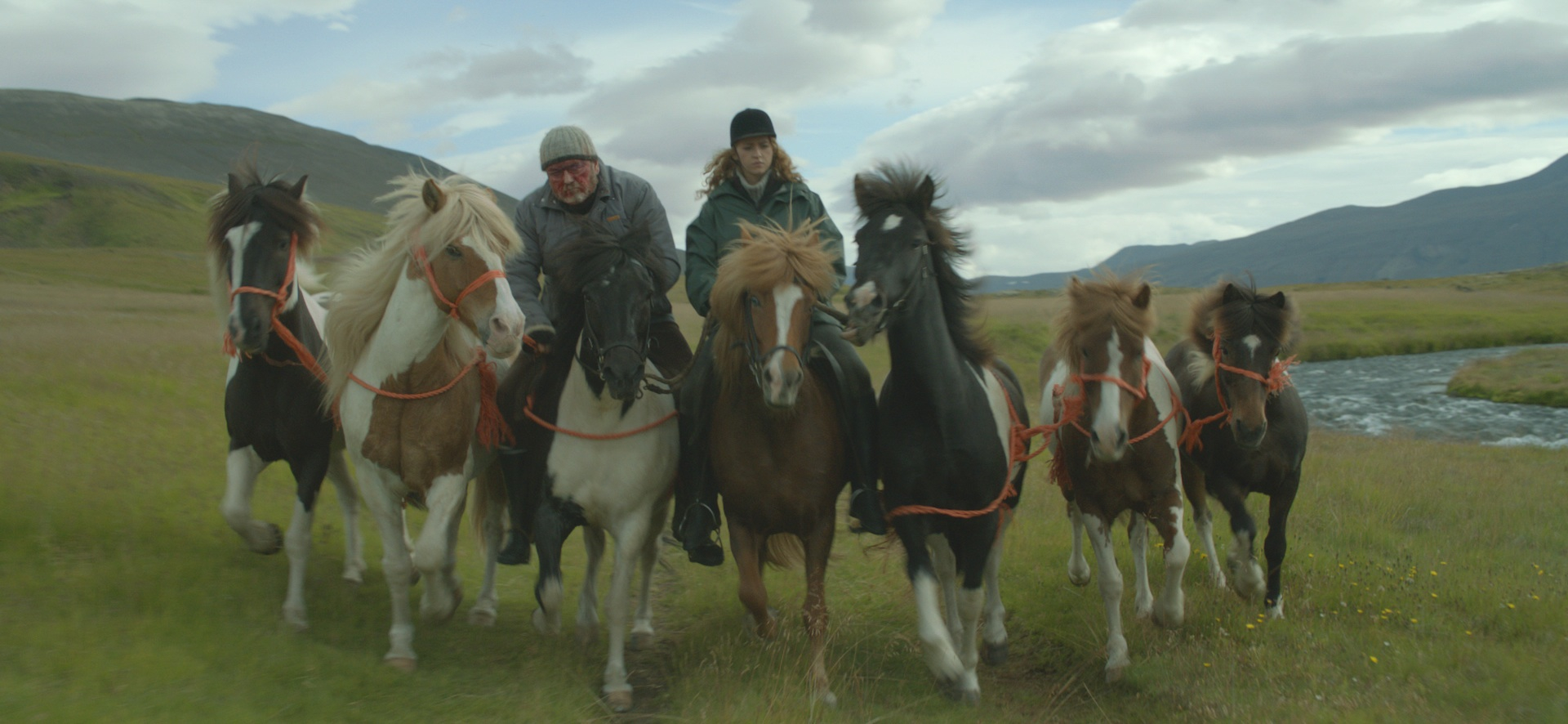 Awards Buzz competition (FIPRESCI)
New Voices New Visions competition


Dubbed by THR as [Iceland's] "most successful cinematic export since the pre-crisis, pre-volcano days", OF HORSES AND MEN has picked up a steady stream of awards (Best Newcomer San Sebastian, Best Director Tokyo, FIPRESCI Tallinn) with its unique tale of the deep bond between men, women and their horses in a remote Icelandic valley. Iceland's entry for the Foreign Film Oscar. Produced by Oscar nominee Fridrik Thor Fridriksson. Trailer and press materials: here.

Director Benedikt Erlingsson is available for interviews in Palm Springs, Jan 9-11
Jan 8 7:00 PM Regal
Jan 9 1:30 PM Regal
Jan 11 5:00 PM Camelot 
Also: Scandinavian Film Festival LA, Jan 18-26
___________________________________________________________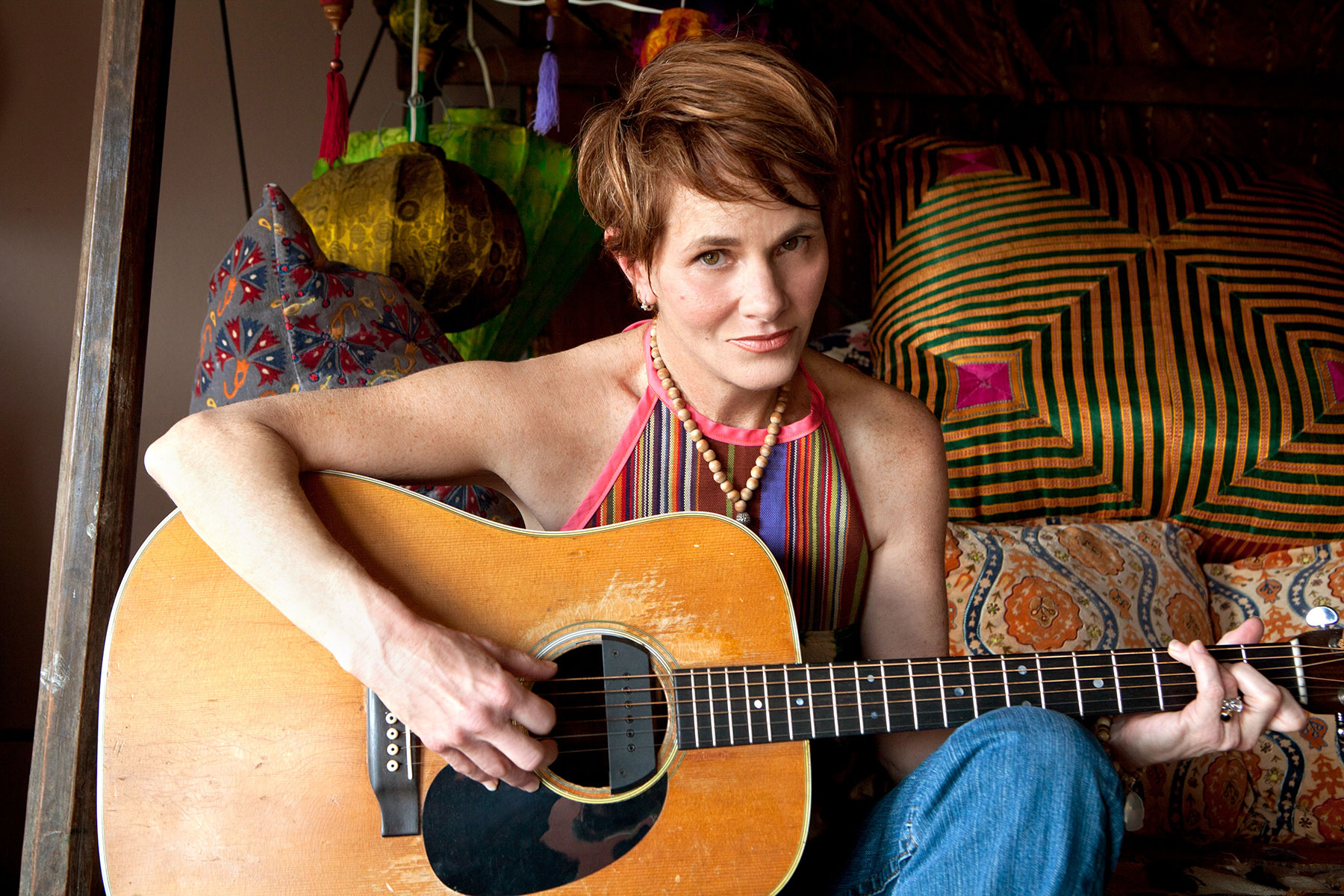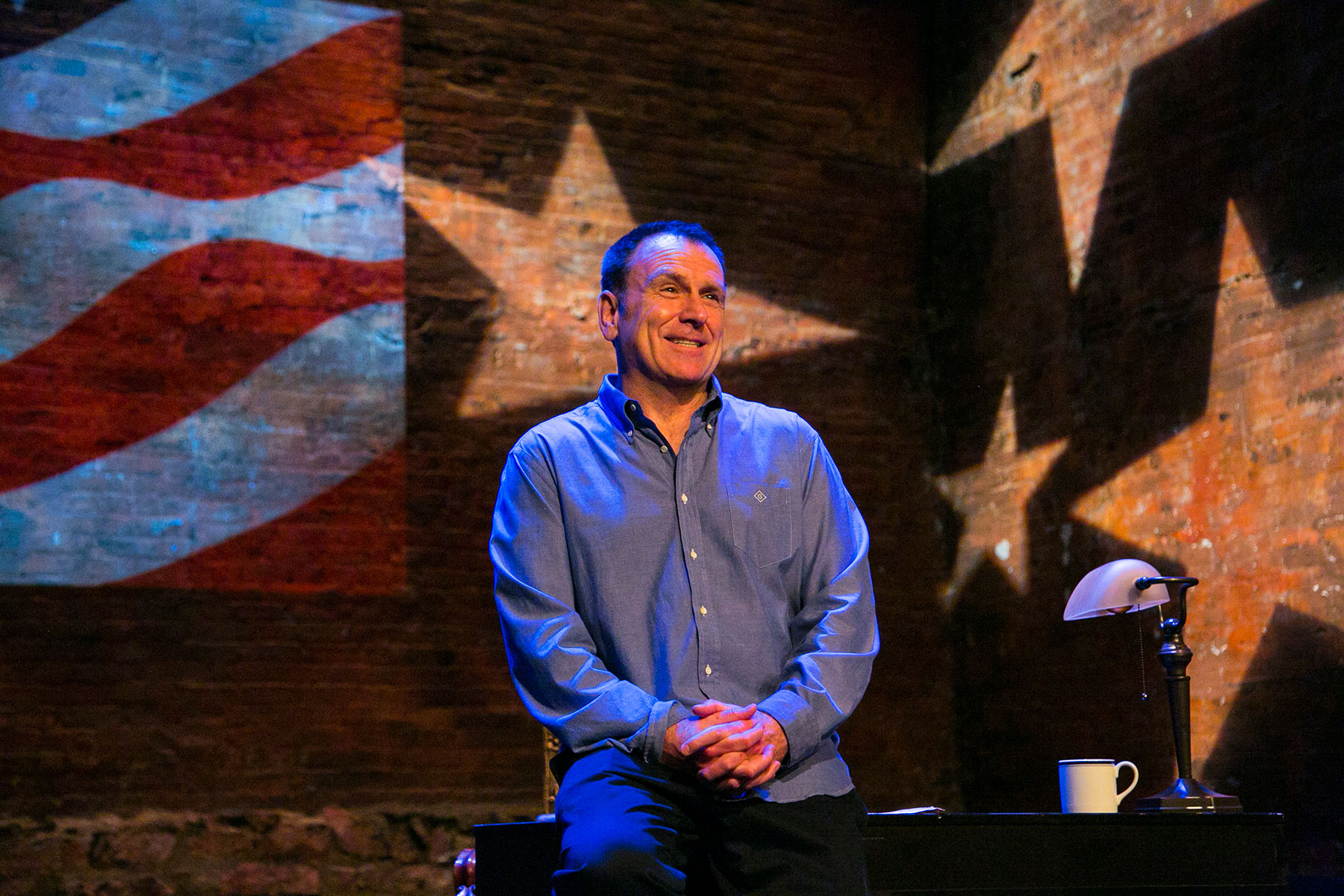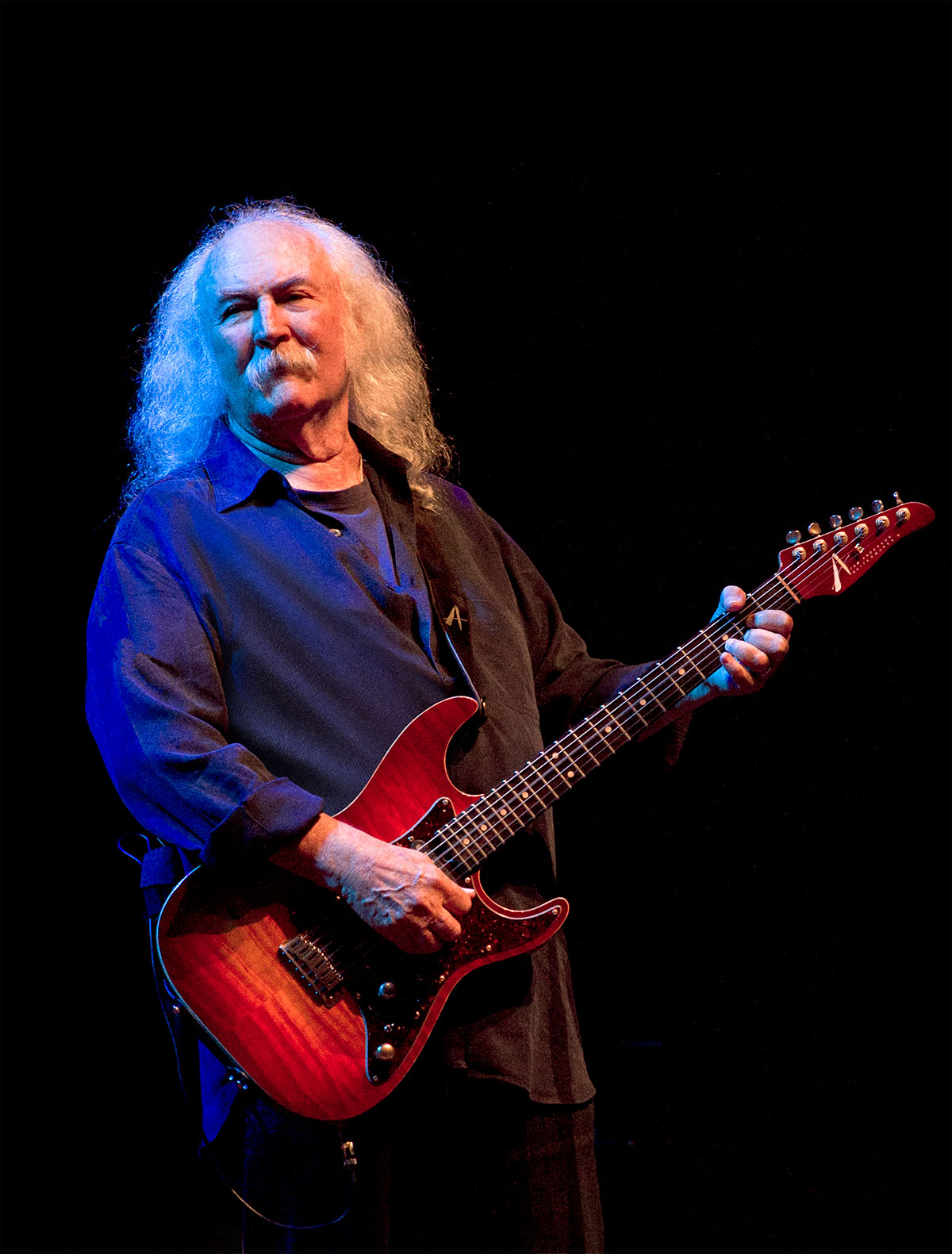 Thursday, January 16. 8 p.m. Lobero Theatre
Lobero LIVE presents
An Evening with David Crosby
An Encore: Lobero Celebration
Celebrate with legendary singer-songwriter David Crosby as he performs his first new albumin 20 years, in his hometown. CROZ will be released on January 27.
Single Tickets:  $175 VIP, $75 Section A, $55 Section B. All prices include facility fee. All tickets include a copy of David's new album Croz, VIP packages include a live recording of the concert, priority seating and pre-performance private reception. Tickets on sale Saturday, December 21 at 10 a.m.
Friday, January 17. 8 p.m. Lobero Theatre
Lobero LIVE presents
An Evening with Shawn Colvin
GRAMMY® Award-winning singer Shawn Colvin crafts songs with deep meaning that become treasured, lifetime companions for their listeners.
Single Tickets: $105 VIP, $50 Section A, $40 Section B. All prices include facility fee. VIP tickets include priority seating, pre-performance private reception, and recognition in the event program with a tax-deductible donation
Saturday, January 18. 8 p.m. Lobero Theatre
Lobero LIVE presents
Colin Quinn, UNCONSTITUTIONAL
Comedian and "Saturday Night Live" alum, Colin Quinn, returns to the stage in UNCONSTITUTIONAL where he tackles 226 years of American Constitutional calamities in 70 minutes.
Single Tickets: $105 VIP, $50 Section A, $40 Section B. All prices include facility fee. VIP tickets include priority seating, pre-performance private reception, and recognition in the event program with a tax-deductible donation
Lobero Box Office:  http://www.Lobero.com, 805.963.0761, 33 East Canon Perdido Street, Santa Barbara, CA 93101
---