Tahiti Romance Film Festival
Film Festival on a Deserted Island
For Kings and QueensŠand other loving mortals!

First ever film festival to take place on a deserted island in the Bora Bora Lagoon, French Polynesia, showcasing romance films from around the world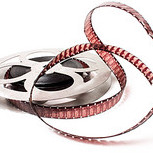 With a reputation as one of the most romantic places in the world, Bora Bora will be home to the first annual Tahiti Film Festival for romance films. The week long Festival premieres on December 2, 2006 on a deserted island in the Bora Bora lagoon, with outdoor screenings every night, under the stars on a giant inflatable screen set up on the beach. And what better way to watch romantic movies?
A jury of eight industry professionals will be judging 12 full-length feature films and 12 short films from around the world, determining the most outstanding achievements in each category.
Tahiti Pearl Market, the innovative and pace-setting pearl company based in Papeete has designed spectacular trophies to be awarded during the Tropical Closing Gala Ceremony on December 8, 2006.
The Tahiti Film Festival is attracting very high-profile guests, used to vacationing in this stunningly beautiful island.
The Tahiti Film Festival is co-sponsored by Air Tahiti Nui, L'Oréal, Jeep-Chrysler, GIE Tahiti Tourism, Transit Sat Nui, Air Tahiti, and Tahiti Pearl Market. The Presidency of French Polynesia, the Tahiti Ministry of Culture, the Bora Bora City Hall and the Bora Bora Tourism Committee are also supporting the event produced by Passions Productions.
Passions Productions is accepting submissions for the Tahiti Film Festival until September 8, 2006. For more information, please check: www.tahitifilmfestival.com
---
ELIZABETH HURLEY CHECKS IN AS NEWEST
SHAREHOLDER OF ELEVEN CADOGAN GARDENS HOTEL
Renowned British actress joins partnership of distinctive central London address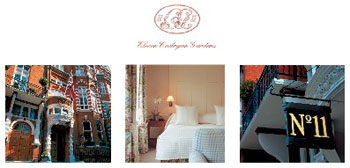 She's been a movie star, a super model, a producer, and the owner of her own beachwear business. Now, as the newest shareholder of Eleven Cadogan Gardens in London, Elizabeth Hurley has added "hotelier" to her ever-expanding curriculum vitae. The stunning British actress - who has been the Face of Estee Lauder for twelve years and made her name in such blockbusters as <I style="mso-bidi-font-style: normal">Austin Powers and<I style="mso-bidi-font-style: normal"> Bedazzled, has joined the partnership that owns the elegant and quintessentially British town house hotel. Eleven Cadogan Gardens is set on Lord Chelsea's Victorian-era estate, a beautiful garden square in the heart of London's stylish Chelsea district. Also known as "Number Eleven," the hotel sets a sophisticated yet subtle scene for like-minded travelers. With 59 attractive English style suites and guest rooms, Number Eleven offers guests a rich atmosphere including a butler greeting at the doorway, period furnishings and art work, an historic elevator, and a fully equipped gymnasium. Afternoon tea in the Drawing Room is a treat, the Dining Room offers round-the-clock room service, and the hotel can arrange theatre tickets and chauffeured transportation.
Number Eleven is situated within an easy stroll from city highlights including Buckingham Palace, Harrod's, and the fashionable shops and restaurants of Knightsbridge and Sloane Street. "I've visited Eleven Cadogan Gardens for years; it has always been one of London's best kept secrets. It is the epitome of elegance and discreet style, not to mention it's in the best part of London," said Hurley, whose sense of style is a stunning match for this fashionable property in the heart of Chelsea. Hurley is part of a growing trend of celebrities who have become part of hotel and restaurant ventures. She joins the likes of Ashton Kutcher, Robert De Niro, and the B-52s' Kate Pierson, all of whom have invested their star power and assets in upscale hospitality endeavors.
Guest room rates start at £145 (appx. $270). For more information and reservations at Eleven Cadogan Gardens, please call (011) 44-20-7730-7000, or visit www.number-eleven.co.uk. With but a small placard - "N° 11" - to mark it, unknowing travelers might breeze right by Number Eleven Cadogan Gardens. Pity, because this elegant townhouse hotel overlooking a beautiful private park in Chelsea offers sophisticated guests a rich and truly English travel experience. Built by Lord Chelsea as a residence for aristocracy more than a century ago, today the Victorian townhouse mansion holds 59 guest rooms and suites - as well as long-stay serviced apartments - all graced with understated English elegance and comprehensive contemporary amenities, including Wi-Fi, Satellite TV and more.
Afternoon tea in the Drawing Room is a highlight at Number Eleven, and the hotel's Dining Room serves a delectable menu including room service 24-hours each day. An in-house fully equipped gym and personal trainers, and an on-site sauna and massage services offer splendid respite. The concierge can arrange chauffeured car service, theatre tickets and more, and nearby sites and scenes like Buckingham Palace, Harrod's, and the fashionable shops and restaurants of Knightsbridge and Sloane Street are just a walk away.
---
SPAIN OFFERS CINEMA LOVERS A BONANZA
OF 16 FILM FESTIVALS THIS FALL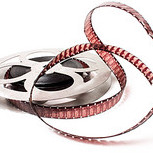 San Sebastian, SPAIN, August 4, 2006 – Horror or sci-fi? Erotica or fantasy? Auteur or mainstream? Independent or studio? Features, shorts or documentaries? What kinds of movies turn you on? For cinema buffs Spain is the place to be this fall, as the country hosts some 16 festivals from September through November. The San Sebastián International Film Festival (September 21-30) will honor Ernst Lubitsch and Barbet Schroeder while the Sitges International Film Festival of Catalonia (October 5-14) will pay tribute to David Lynch as it presents sci-fi and fantasy films and the Valladolid International Film Festival (October 20-28), which always focuses on Mediterranean cinema, will have a retrospective of Luchino Visconti.
Now in its 54th year, the San Sebastián International Film Festival (www.sansebastianfestival.com) is one of the world's most important platforms for film. Over the years, Hollywood stars, European New Wave directors, documentary filmmakers and aspiring starlets – Federico Fellini, Alfred Hitchcock, Jean-Luc Godard, Anthony Quinn, Audrey Hepburn, Elizabeth Taylor, Orson Welles, Luis Buñuel, Sophia Loren, François Truffaut , Pedro Almodóvar and Antonio Banderas – just about everyone who is anyone in cinema has made the trip to this elegant seaside resort city on Spain's Atlantic coast.
The festival's theme of emigration – one of the major issues facing the world today – is particularly timely. Today's migratory movements from Africa to Europe are showcased with outstanding cinematographic energy in European and North African films. Certainly not a phenomenon exclusive to today, emigration has been happening for centuries and the festival will showcase some classics as well as more recent films on the subject. Some of the 30 titles expected to be shown are: Saïd, by Llorenç Soler (Spain, 1999); L´Horizon perdu, by Laïla Marrakchi (Morocco, 2000); Pelle Erobreren (Pelle the Conquerer), by Bille August (Denmark, 1987); Espaldas mojadas, by Alejandro Galindo (Mexico, 1955); Utvandrama (The Emigrants) and Nybyggarna (The New Land), by Jan Troell (Sweden, 1971); America America, by Elia Kazan (U.S., 1963); Bwana, by Imanol Uribe (Spain, 1996); In This World, by Michael Winterbottom (UK, 2002) and Las cartas de Alou, by Montxo Armendáriz (Spain, 1990).
Two film greats will be honored with retrospectives: French director, producer and actor Barbet Schroeder, a pioneer in documentary-fiction fusion and an acute observer of different countries and cultures and Ernst Lubitsch who made Greta Garbo laugh in Ninotchka (1939) and dared to ridicule Hitler in To Be or Not to Be (1942). Making his directorial debut with the cult film More (1969) and its Pink Floyd soundtrack, Schroeder received an Oscar nomination as best director for Reversal of Fortune (1991) and competed at Cannes with Barfly (1987). The cinematic genius of Lubitsch can be seen in his comedic masterpieces: The Shop around the Corner (1940) and Bluebeard's Eighth Wife (1938), his stirring anti-war drama Broken Lullaby (1932) and as far back as in his silent films: Lady Windermere's Fan (1925) and Die Austernprinzessin (1919).
The other film festivals in Spain this fall include:
September 7-16 – Film Festival of the Atlantic – Alcances in Cádiz www.alcances.org/base.html
September 30 – October 6 – Film Festival of Albacete, www.abycine.com ¨ October 4-8 - Barcelona International Erotic Film Festival, www.ficeb.com ¨ October 5-15 -
Barcelona International Gay and Lesbian Film Festival, www.gaybarcelona.net/ficglb/index.htm ¨
October 6-15 - Sitges International Film Festival of Catalonia, www.cinemasitges.com
October 19-26 - Mostra de Valencia Cinema del Mediterrani, www.mostravalencia.com
October 20-28 - Valladolid International Film Festival, www.seminci.com ¨ October 20-November 4 - 17th Annual Horror and Fantasy Film Festival, www.donostiakultura.com/terror in San Sebastian ¨
November 1-30 – Alcine Film Festival of Alcalá de Henares, www.festivalcinealcala.com (shorts and video) ¨
November 2-12 - International Gay and Lesbian Film Festival of Madridwww.lesgaicinemad.com ¨
November 3-11 - Seville Film Festival, www.festivaldesevilla.com/esp/index.php ¨ November 10-18 - L'Alternativa Barcelona Independent Film Festivalwww.alternativa.cccb.org ¨
November 18-25 - Latin American Film Festival, www.festicinehuelva.com In Huelva ¨
November 23-December 1- Gijón International Film Festival, www.gijonfilmfestival.com
November 27-December 2 - International Festival of Documentary and Short Film of Bilbao, www.zinebi.com
Other Spanish cities hosting film festivals include L'Alfàs del Pi Film Festival in Alicante which just ended (July 9-18). Next year from March 23 to 30 there is the Latin American Cinema Festival of Lleida www.mostradelleida and the Festival of Málaga also in March www.festivaldemalaga.com, among others.
For information about Spain, contact your travel provider or the Tourist Office of Spain in New York (212-265-8822); Miami (305-358-1992); Chicago (312-642-1992) or Los Angeles (323-658-7188) or go to www.spain.info
---
CANADIAN FILM NEWS FOR FALL
CANADIAN INTERNATIONAL ANNUAL FILM FESTIVAL (CIAFF)
(Fall 2006)
P.O. Box 60554
Hamilton, Ontario
L9C 7N7 Canada
tel: (905) 388-5840
fax: (same as above)
e-mail: ciaff@canada.com
website: http://ciaff.org
contact: Jon Soyka, Festival Director
deadline: June 30 each year
categories: ani, doc, exp, flf, vid
formats: VHS or DVD - NTSC format ONLY (No PAL or SECAM entries accepted). [If you submit a DVD, include a VHS copy as well in case the DVD doesn't work.]
fee: see website
competitive
CINEFEST: SUDBURY INTERNATIONAL FILM FESTIVAL
(September 2006)
90 Elm Street
Sudbury, Ontario
Canada P3C 1T2
tel: (705) 688-1234
fax: (705) 688-1351
e-mail: cinefest@vianet.on.ca
website: www.cinefest.com
contact: Tammy Frick, Executive Director
deadline: TBA
categories: ani, doc, educ, exp, fant, flf, gen, hor, kid, new tech, retro, sci-fi, shorts
formats: 35mm, 16mm
no fee
competitive
Fest organizers say: "This year, Cinefest will be celebrating ten years of film in Northern Ontario."
COMEDIA (JUST FOR LAUGHS)
(July 2006)
2101 St-Laurent Blvd.
Montreal, Quebec
Canada
tel: (514) 845-3155
fax: (514) 845-4041
e-mail: comedia@hahaha.com
website: www.hahaha.com/comedia
contact: Jon Rondeau
deadline: TBA
theme: comedy
categories: ani, dig, doc, exp, flf, gen, kid, retro, shorts
formats: 35mm, 16mm, various video formats (please enquire)
no fee
competitive
Fest organizers say: "Funny. Films. Since 1997, Comedia has been the film division of Montreal's International Comedy Festival, Just For Laughs/Juste Pour Rire. Built around the largest comedy short film program in North America, (The Eat My Shorts series), Comedia features a selection of the funniest full length films, documentaries, tributes and special filmmaker presentations from Canada, the U.S. and around the world. Offering a bilingual (English and French) program, a competition and access to the hordes of industry members in town for the renowned comedy festival, Comedia is an international showcase for filmmakers."
DIGITAL FILM GROUP'S DV SHORT CONTEST
(December 2006)
316 East 1st Ave., 2nd Floor
Vancouver, B.C., Canada
V5T - 1A9
tel: (604) 879-5800
fax: (604) 879-5800
e-mail: rechna@digitalfilmgroup.com
website: www.digitalfilmgroup.com
contact: Rechna Varma
deadline: TBA
theme: short films no longer than four minutes
formats: Digital Video, HD
fee: $25
competitive
Fest organizers say: "Win a free 35mm transfer and a screening at Whistler Film Festival."
DOXA DOCUMENTARY FILM & VIDEO FESTIVAL
(May 2006)
1113-207 West Hastings
Vancouver, BC
Canada, V6B 1H7
tel: (604) 646-3200
fax: (604) 602-9790
e-mail: doxa@axion.net
website: www.doxafestival.ca
contact: Kris Anderson, Festival Director
deadline: TBA
categories: doc
formats: NTSC VHS for preview; all formats for festival
no fee
non-competitive
Fest organizers say: "DOXA is currently seeking independent and innovative documentaries to screen at our upcoming festival. Please see our website for guidelines and information."
DREAMSPEAKERS INTERNATIONAL FILM FESTIVAL
(June 7-10, 2006)
8726-112 Avenue
Edmonton, Alberta T5B 0G6
Canada
tel: (780) 378-9609
fax: (780) 378-9611
e-mail: info@dreamspeakers.org
website: www.dreamspeakers.org
contact: Helen Calhasen
deadline: March 31, 2006
theme: Aboriginal content, or Aboriginal directors, writers, producers, etc.
categories: all
formats: DVD, VHS, Beta cam, Beta SP
no fee
non-competitive
EDMONTON INTERNATIONAL FILM FESTIVAL
(September 2006)
#201-10816A-82 Avenue
Edmonton, Alberta
Canada T6E 2B3
tel: (780) 423-0844
fax: (780) 447-5242
e-mail: mail@edmontonfilm.com
website: www.edmontonfilmfest.com
contact: Kerrie Long
deadline: TBA
theme: independent, Canadian shorts, international features and documentaries
categories: ani, dig, doc, exp, flf, gen, kid, retro, shorts
formats: 16mm, 35mm, NTSC Vid (Betacam SP, VHS, SVHS, DVD)
fee: $25
competitive
Fest organizers say: "Accepting features, shorts, documentaries and animated films from around the world, the Edmonton International Film Festival is one of Canada's most dynamic celebrations of film. For more information, or to submit your film online, please visit our website."
FANTASY WORLDWIDE FILM FESTIAL
(October 27-29, 2006)
632 Glebeholme Blvd.
Toronto, Ontario M4C 1V6
Canada
tel: (416) 422-4432
fax: (416) 696-0234
e-mail: info@fwifft.com
website: www.fantasyworldwide.com
contact: Johanna Kern
deadline: April 14, 2006 (early)/May 31, 2006 (final)
theme: fantasy/sci-fi films
categories: ani, dig, doc, fant, flf, sci-fi, shorts
formats: 35mm, Beta SP (NTSC), DVD
fee: $15-$45CAD
competitive
comments: "FANTASY WORLDWIDE is a competitive film festival with Awards for Best Feature Film, Best Short, Best Documentary and Best Animation. Other Awards include: The People's Choice and Special Recognition for a Local (Canadian) Filmmaker. We welcome all filmmakers and projects from low-budget to blockbuster, beginners to veterans. The Festival accepts films of all lengths and of these genres - World Mythology, Fantasy (except for Horror), Mysticism, Magical Realism, Science Fiction, Historical Fiction, Legend and Archetype."
---