NBC GREAT -- TIM RUSSERT DIES AT 58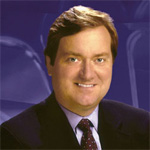 Known as a genius at political interviewing, Tim Russert NBC broadcast newsman passed on June 12th  from a sudden heart attack. Russert had just returned from Italy with his family, who were celebrating the graduation of his son. He was known for his tough, but fair interviewing style, and he was loved by Americans for his honesty and integrity.
His colleagues all have said how much he will be missed, and he will be missed by every American who loved an honest story!

---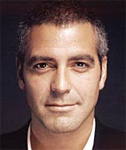 GEORGE CLOONEY --
ON THE MARKET AGAIN!
Oh well, another one bites the dust. George and his year long girl friend have parted ways. So, ladies, get your tickets to Italy, perhaps you could try floating by his villa on Lake Como. Seriously, it is inspiring that he continues to do great work producing, directing and acting. I am always looking forward to the next great project he is involved in. 'Here's looking at you kid!'
---
SUMMER MOVIE PICKS . . . MONGOL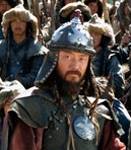 Actor Tadanobu Asano,
Directed by Sergei Bodrov
Mongol, the movie epic story of Genghis Kahn directed by Sergei Bodrov, turned out to be a magical film that left everyone in the theatre saying 'what a great film'. The story of the amazing Kahn is captivating, the acting and language use outstanding, while the costuming and attention to authentic detail are excellent. This is a film worth seeing, and it will rival the best in competitions.
For sheer fun go see Get Smart. It is after all a remake of one of the funniest scripts ever, and everyone does a fine job of generating laughter.
Sex and the City is a movie for every women. It has designer clothes, sex, friendship, betrayal, lasting love, boring marriages. What else could  you hope for on a day when it's 108 degrees in the shade?
---