TINSELTOWN TIDBITS .  .  .
JANE FONDA HONORED WITH 2015 KIRK DOUGLAS SBIFF AWARD
A Night of Women Honoring A Great Woman
by Bonnie Carroll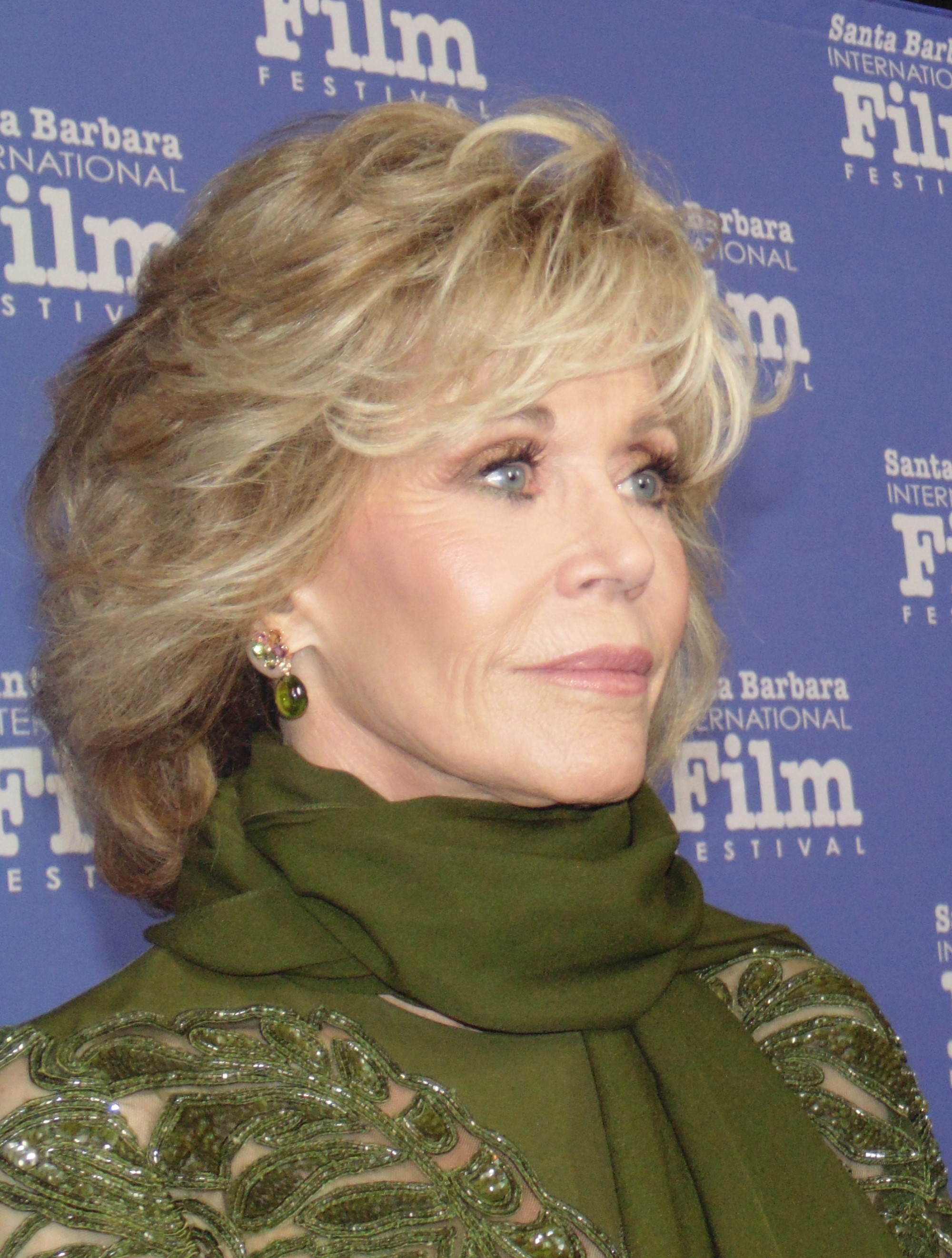 Two-time Oscar winning actress Jane Fonda was honored by the Santa Barbara International Film Festival with the 10th Annual Kirk Douglas Award for Excellence in Film this weekend at the Bacara Resort and Spa in Santa Barbara. Former recipients of the Kirk Douglas Award include luminaries such as Jessica Lange, Forest Whitaker, Robert De Niro, Michael Douglas and Harrison Ford.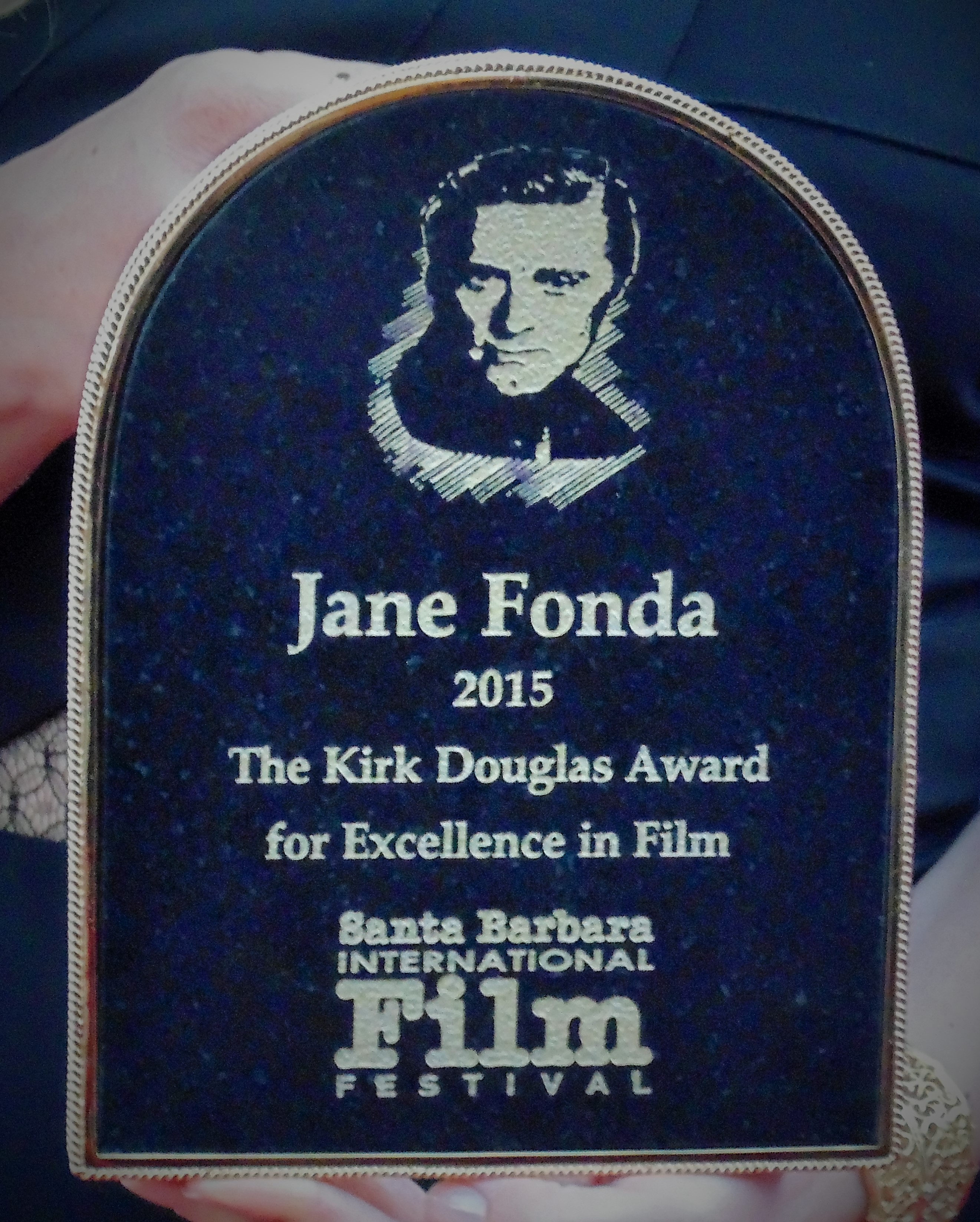 Jane Fonda began her acceptance speech by generously recognizing the programs that benefit from the annual fundraising dinner Gala which include Mike's Field Trip to the Movies, the 10-10-10 Mentorship program and competitions, the Film Studios Program, Apple Box Family Films and a new Film Camp initiative to be launched this summer.
She recalled formerly running a local performing arts camp herself for underprivileged children, and said It was there she discovered the impact art can have on youth, when one of the camp children confessed she had never met people who think about the future. "When you're poor or not loved, you see no future," said Fonda. She also mentioned that the camp was powered by alternative energies. "This was the end of the 70s," she boasted. "So don't let anyone tell you we don't have the technology."
Following a montage of her films, Fonda admitted to having some difficulty watching her career fly by in a series of clips. "I'm 78 and I always think 'if I could just go back and do this over, I think I could do it better.'" When asked who her greatest mentor was she replied "really, my greatest mentor was Katharine Hepburn, who helped me so much during the film "On Golden Pond." She also shared how important it is to her to work with actresses coming up, and that she values the great professional and personal friendships she has with women in the industry like Elizabeth Banks and Diane Lane.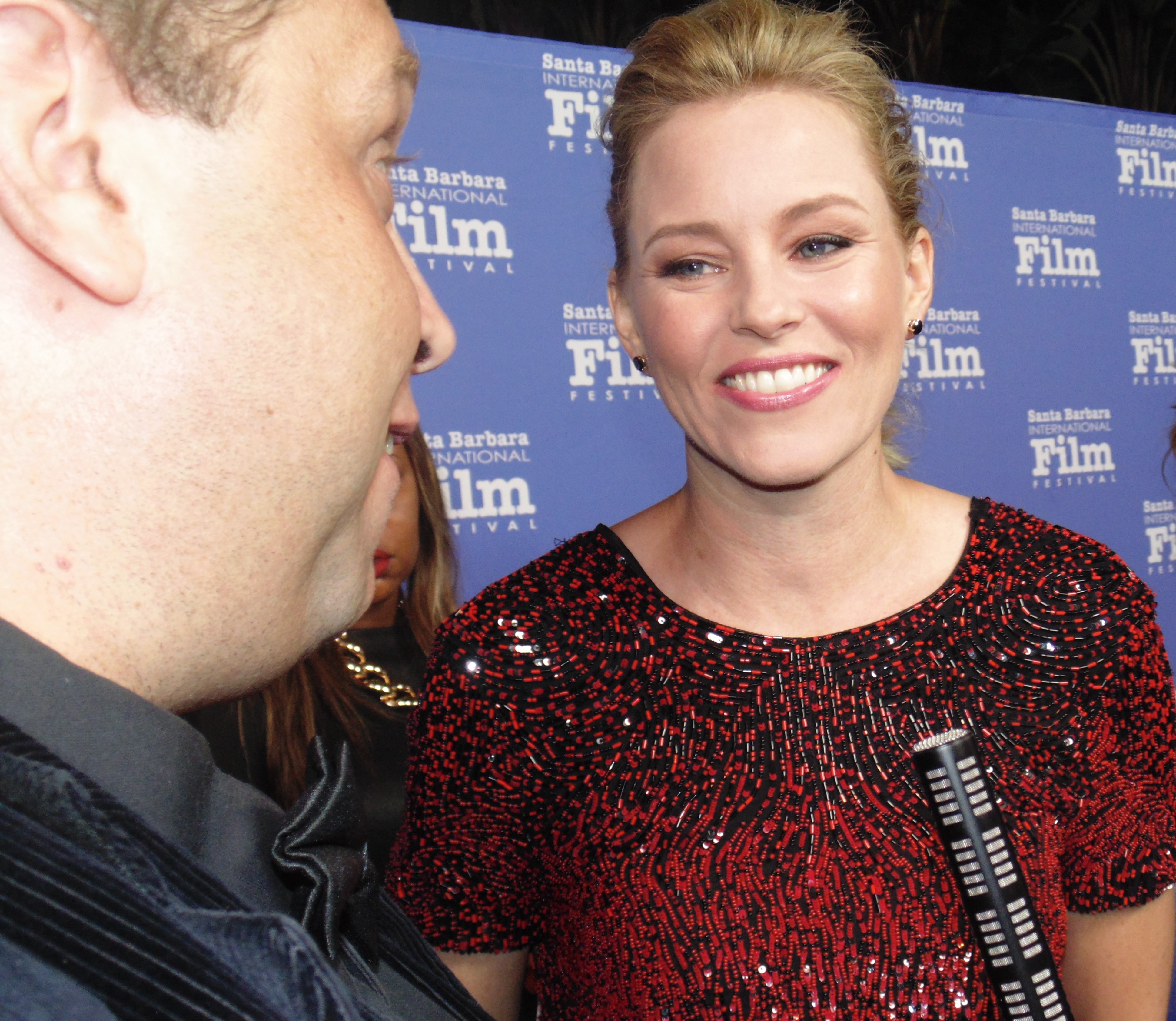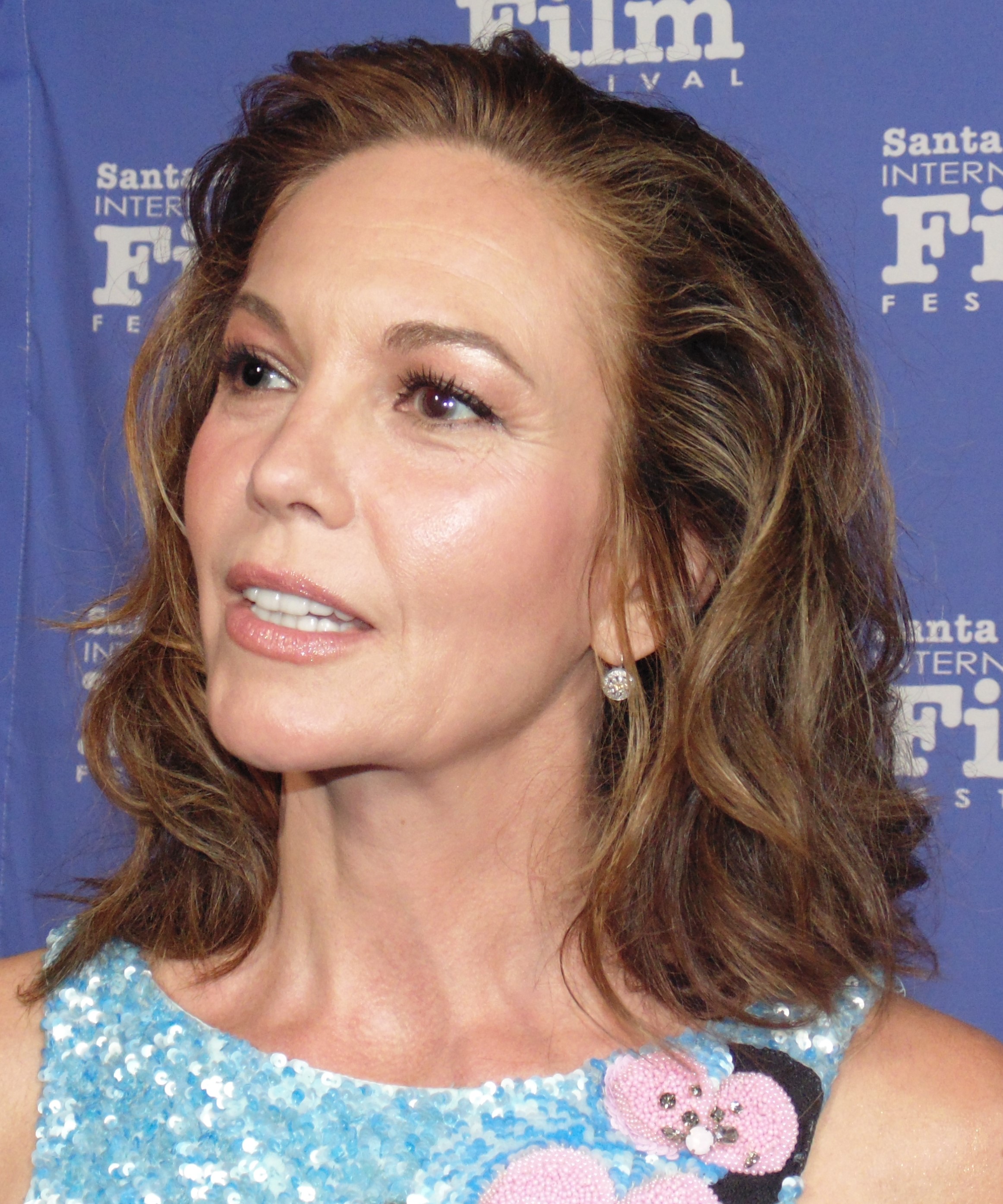 Elizabeth Banks and Diane Lane presented tributes to Fonda throughout the evening. Lane quoted Edith Wharton and read from a handful of note cards as she tried to explain what is is about Fonda that is so appealing on screen that affects viewers so powerfully. "You're just elevated to a higher form of comprehension when you watch her work," said Lane.
As a woman in my seventies who has always been personally inspired by the healthy, positive and proactive lifestyle Jane has personified over the years, as well as the great respect I have for her amazing talent as an actress, I was thrilled Jane Fonda would be this year's recipient of the SBIFF Kirk Douglas Award. I see her as epitomizing the saying 'it ain't over till it's over', and I welcomed the opportunity to speak with her on the red carpet and congratulate her personally.
The Kirk Douglas Award for Excellence in Film has been awarded since 2006 to a lifelong contributor to cinema through their work in front of and behind the camera, or both. Kirk Douglas, who is celebrating his 99th birthday and currently sporting a long gray ponytail, was unable to attend the ceremony, but sent his heart warming congratulations via a per-taped message.
The 31st annual Santa Barbara International Film Festival is scheduled to run Feb. 3 – 13, 2016. For informations visit: www.sbiff.org.
________________________________________________
PRE-EMMY CELEBRATION FOR 2015
DORIS BERGMAN'S SIXTH ANNUAL EMMY® STYLE LOUNGE & PARTY
ANOTHER HUGE HIT AT FIG & OLIVE
Once again Fig & Olive Hollywood Hotspot on Melrose Place, featuring gourmet cuisine from the French and Italian Rivieras, opened its doors to host Doris Bergman's Style Lounge and Party honoring the upcoming 67th Annual Primetime Emmy® Awards.  Over 100 of Hollywood's finest turned out to celebrate and honor the television industry's Emmy® Nominated actors, former Emmy® winners, presenters, stylists and industry VIPS.  Bergman's highly anticipated invitation-only event, hosted by The Auto Gallery and presented by Maserati, featured an incredible array of fashion for him and her including couture gowns, bespoke tuxedos & suits, the finest in beauty, skin & hair care, stunning jewelry collections, gorgeous accessories, beautiful timepieces, fabulous fragrance, fashion-forward footwear, gourmet cuisine, unique spirits, delectable sweets, the Maserati Ghibili AND a bespoke, advanced McLaren 570S Coupe (not yet available to the public).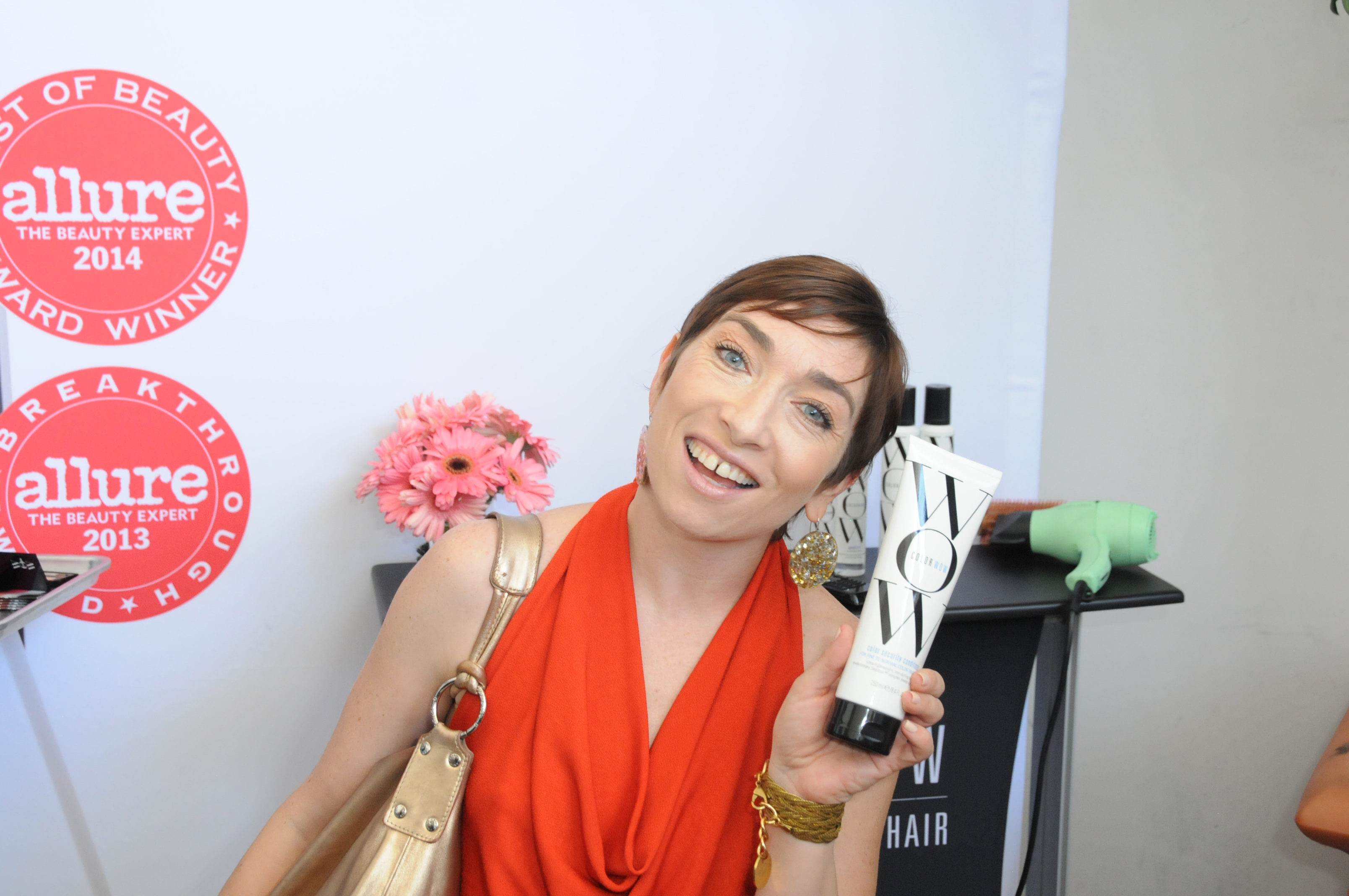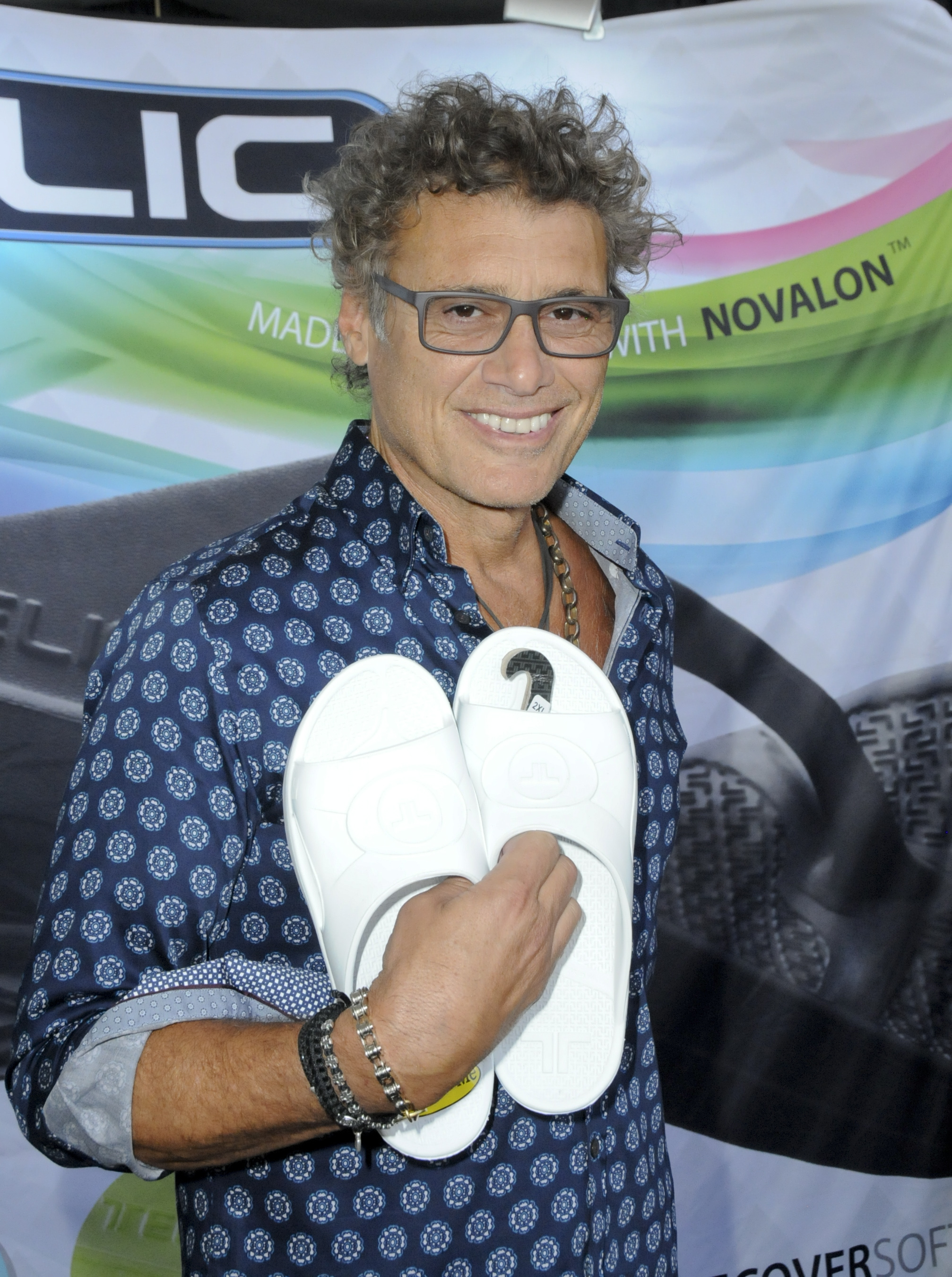 Primetime Emmy Nominees Khandi Alexander (Outstanding Guest Actress, "Scandal"), Selinis Leyva & Catherine Curtin (Outstanding Drama Series "Orange is the New Black"), Damien Whitewood (Reality Competition Series "Dancing With the Stars"), Travis Wall (Reality Competition Series, "So You Think You Can Dance"), Naomi Grossman (Outstanding Mini-Series, "American Horror Story"), Martin Starr (Outstanding Comedy Series "Scandal"), former Multiple Emmy Winner Doris Roberts ("Everybody Loves Raymond"), former Emmy Nominees Dot Marie Jones ("Glee"), Jason Ritter ("Parenthood"), Renee Taylor ("The Nanny"), former Oscar Winner & Emmy Nominee Shirley Jones, former Oscar nominees Elliott Gould & Eric Roberts, Steven Bauer ("Ray Donovan"), Esai Morales ("The Brink"), Donovan Carter ("Ballers"), Comedians Judy Tenuta & Kevin Farley, Rachel Sterling ("The Pussy Cat Dolls"), to name a few, were among the cadre of celebrities and industry VIPS who were treated to the best of the best!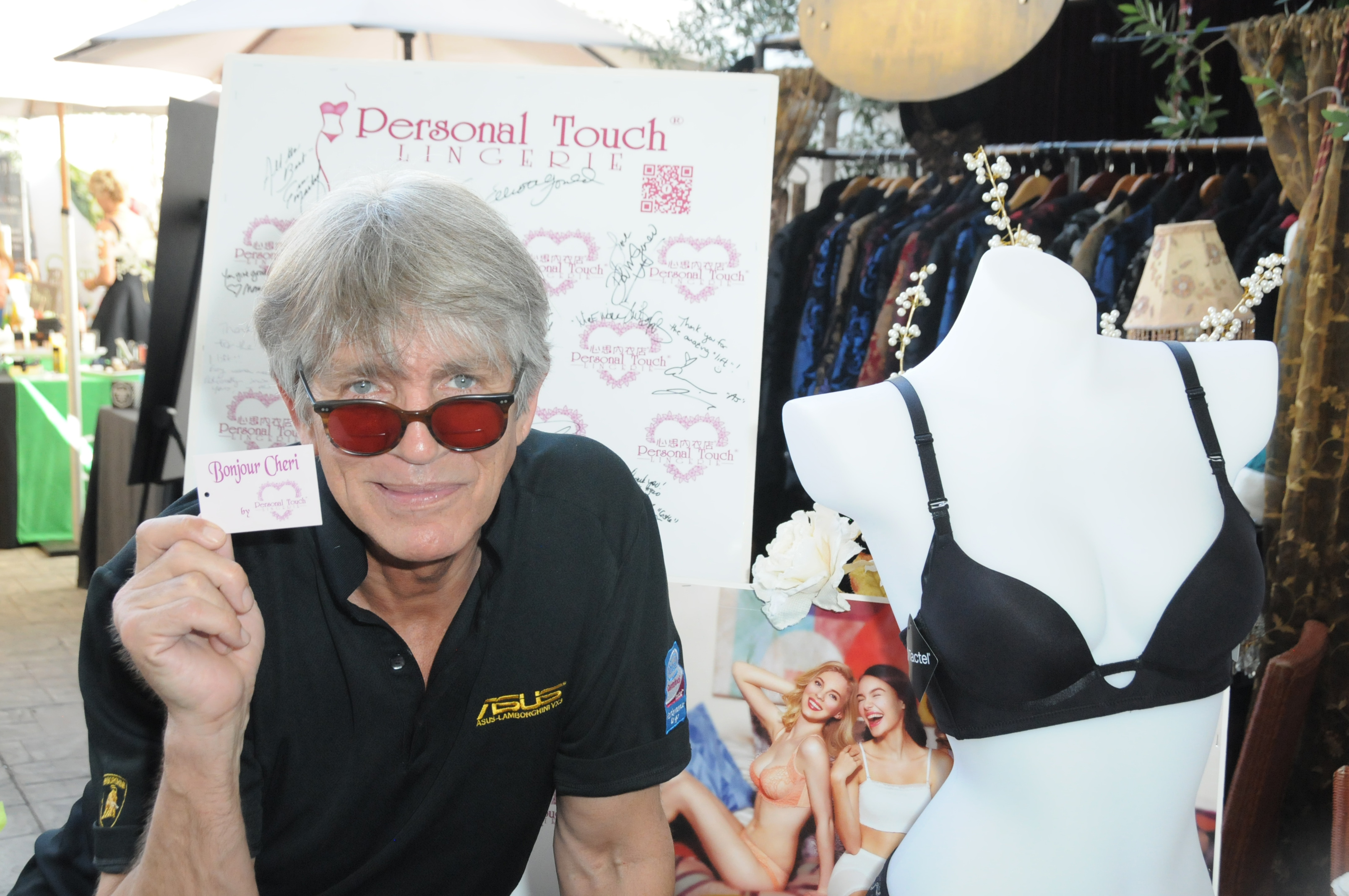 All attending donated unwrapped gifts for young adults (ages 13-18) for a Pre-Holiday Gift Drive benefitting 'Wednesday's Child' -- a weekly segment airing on KTTV FOX 11 News, Los Angeles, with Anchor Christine Devine. 'Wednesday's Child' highlights 'harder to place' children in the LA County foster care system who are in need of adoptive families. "In Los Angeles County, alone, there are over 35,000 children receiving child welfare services," says social worker, Professor  William Wong.  Bergman always invites 2 foster children to join in on the festivities and experience what it feels like to be treated as a VIP.  This year, Bergman invited 1 foster child and 1 child that was adopted through the "Wednesday's Child" program.  "Wednesday's Child really works!" says Bergman.
Gifts and services were provided by:
NuBra, Personal Touch, The Auto Gallery, Maserati, McLaren, Author Lacretia Palmer ("Billy The Bully"), Color Wow, Arbonne, Dr. Sergio Alvarez, Samiah Fine Clothing,Telic Footwear, My Saint, My Hero, Radar Watches, Twisted Silver, Spongelle, Purse Case (Winner of "Shark Tank"), Josh Cellars Wine, Hint Water, Couture Gowns & Fragrance by Sue Wong, Art Lewin Bespoke Executive Clothiers, Kaya Di Koko, Single Dress, Single Underwear, GUESS, Tekeen, Veved Ice Vodka, Model in a Bottle, My Dog Nose It, Timmy Woods Handbags, Twiistii Hair Accessories, Saavy Natural Soaps, Savannah Hair Therapy, Hattie Bags, Blue Can Water, Clif Bar, Luna Bar, Roadkill Boutique, Author Debbi DiMaggio ( "Contained Beauty,") and FoxTales®.
Congratulations Doris on yet another great pre-Emmy event!
_________________________________________________________________________
Laura Linney will Star in Sully . . .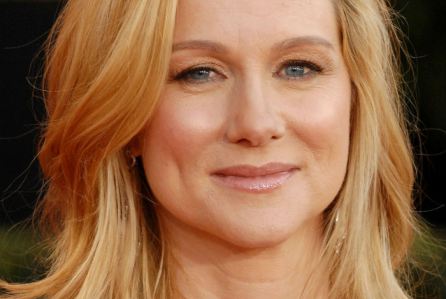 Laura Linney is making a deal to star with Tom Hanks in Sully, Clint Eastwood's Warner Bros follow-up to American Sniper. The drama is about Captain Chesley "Sully" Sullenberger, who became an instant American hero in 2009 when he engineered a miraculous emergency landing of US Airways Flight 1549 in the Hudson River after a flock of geese hit the plane just after it took off from La Guardia Airport. His courage under fire saved the lives of all 155 people aboard the plane, who famously crowded the wings waiting rescue. Tom Hanks to play Sully!
___________________________________________________________________
Star-Studded Fundraiser Raises $1.2 Million
in Support of Artists for Peace and Justice
Dame Helen Mirren, Susan Sarandon and More Attend
BOVET Sponsored Event During Toronto International Film Festival

Pascal Raffy with Dame Helen Mirren and APJ Founder Paul Haggis
The annual Artists for Peace and Justice(APJ) Fundraiser Festival Gala presented by BOVET 1822 raised an impressive $1.2 Million. Held at the majestic Casa Loma during the Toronto International Film Festival, the event was co-hosted by an influential team, including BOVET 1822 Owner Pascal Raffy, APJ Founder Paul Haggis, Dame Helen Mirren, Susan Sarandon, and George Stroumboulopoulos. Thanks to the extraordinary support of Bovet 1822, APJ is able to give 100 percent of every dollar raised directly to supporting health, dignity and education initiatives in Haiti.
Some of the evening's most recognizable faces lined the red carpet, including Win Butler and Regine Chassagne from the band Arcade Fire, Grammy-Award-nominated American singer-songwriter, musician, DJ, and photographer Moby, Slaight Music performing artist Tomi Swick, reality star and philanthropist Sophie Tweed-Simmons, ET Canada host Cheryl Hickey, and actors Gisella Marengo, Gabriella Wright, Madalina Ghenea, and Jimmy Jean-Louis.
At Left: Pascal Raffy with George Stroumboulopoulos
At right: Susan Sarandon with Father Rick Frechette
The partnership between BOVET 1822 and APJ began in early 2012, and in late 2013, BOVET 1822 Owner Pascal Raffy committed to donate $1 million per year to APJ's educational efforts in Haiti, including the Academy for Peace and Justice. Immediately following the 2010 earthquake. APJ purchased land and constructed Haiti's largest and first free high school, the Academy for Peace and Justice, which serves the poorest and most deserving youth in Port-au-Prince. Since that time, APJ has provided over 2,000 underprivileged children with the opportunity to continue their education beyond the sixth grade. Growing by 400 students each year, the Academy will reach 2,800 students at full capacity in 2016.
The Property Brothers Drew and Jonathan Scott acted as theatrical live auction hosts, helping to sell extraordinary items for impressive sums in support of the cause. Paul Haggis, Academy-Award-winning filmmaker and APJ founder gratefully stated, "With the generous donations from our supporters, we are proud to recognize the first-ever graduating class from the APJ Academy, a true testament to our organization's commitment to educating Haitian children and providing them the life skills they need to thrive in their own communities."
On this beautiful evening guests were treated to a performance by the Grammy-Award-nominated American singer-songwriter, musician, DJ, and photographer Moby. Slaight Music artist Tomi Swick also entertained the crowd with his Juno-Award-winning rock music.  
Left to Right: Father Rick Frechette, Dame Helen Mirren, Pascal Raffy, Paul Haggis, and Moby
Dame Helen Mirren presented founding APJ board member Susan Sarandon with the inaugural Artists for Peace and Justice Award. Sarandon graciously accepted her reward and commended the cause shared by APJ and BOVET 1822, stating, "APJ allows people to preserve their culture and use their imagination."
After heartfelt words from APJ CEO David Belle recognizing the generosity of Pascal Raffy and the House of BOVET 1822 for donating 1 million dollars a year to the cause, Mr. Raffy informed the audience that "It is not for the benefit of my house but the future of the children. We should never be ashamed of wealth and success, enjoy it, but it is also our duty to give back. I applaud the true gentlemen and ladies who have joined us in making a difference."
About Bovet 1822
Founded in 1822, the House of Bovet has for almost two centuries occupied a mastery position in the world of fine watchmaking. Since Pascal Raffy's acquisition of Bovet 1822 in 2001, the charity endeavors undertaken by Bovet have been exclusively devoted to children and education. Four years ago a relationship emerged between Paul Haggis and Pascal Raffy through Bovet's support of the actions of Artists for Peace and Justice in aiding children in need in Haiti. Becoming immersed in these efforts Bovet, officially continues their commitment and dedication to the children through a long-term partnership with Artists for Peace and Justice, which began this year. www.bovet.com
About Artists for Peace and Justice
Founded by filmmaker Paul Haggis, Artists for Peace and Justice (APJ) is a non-profit organization that encourages peace and social justice and addresses issues of poverty around the world. APJ's immediate goal is to serve the poorest communities in Haiti with programs in education, healthcare, and dignity through the arts. The organization is committed to long-term, sustainable development in direct partnership with the Haitian people. The model is simple: APJ believes in empowering local communities, fostering economic growth, and the power of education to change a nation. APJ is based in New York; David Belle serves as its CEO. www.apjnow.org 
_____________________________________________________________________
---