MALIBU FILM FOUNDATION PRESENTS
AWARDS ON THE BEACH
by Bonnie Carroll
On April 10th, the Malibu Film Foundation announced the winners for the 7th annual Malibu International Film Festival and honored Brett Ratner with an Award for his "Achievement in the Arts" on Malibu Beach. Despite the ocean chill, filmmakers from around the world gathered to be honored for the work they presented at the 2006 festival.
Others being recognized were Best Festival -- Documentary, Jury Award Presented by Jessica Alba; Rising Son The Legend of Skateboarder Christian Hosoi Directed by: Cesario "Block" Montano; Best of Festival -- Feature, Jury Award, Award Accepted by Danny Houston; The Proposition Directed by: John Hillcoat; Best Short Film, Jury Award, Award Presented by William Sadler; Jane Lloyd Directed by: Happy; Best of Festival -- Feature, Audience Award; Electric Apricot: Quest for Festeroo, Directed by: Les Claypool; Local Spirit Award, Sloshbox, Directed by: Sam Boyer; Best Short Film, Audience Award, 6ft in 7 min, Directed by: Rafael Del Toro; Best Director Jon Knautz, The Other Celia, Still Life; Best Comedy Short, Maxidoodles: Behind the makeup, Directed by: Bronston Jones; Best Cinematography, Y Nada Mas, Directed by: Justin Liberman; Special Jury Award- Short, Paradox, Directed by: Jeremy Haccoun; Special Jury Award- Feature, The Hamiltons, Directed by: The Butcher Brothers; Best Original Screenplay, The Broken Hearted, Directed by: Antoinette Karuna; Adrenaline Award, Award Accepted by Bruce Brown & Dana Brown, Brown Family.
| | | |
| --- | --- | --- |
| | | |
---

FINAL LOS ANGELES ENGAGEMENT!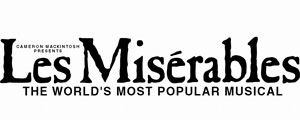 THE NATIONAL TOUR OF 'LES MISÉRABLES'
PLAYS ITS FINAL LOS ANGELES ENGAGEMENT
JUNE 7 – 18, 2006 AT THE HISTORIC PANTAGES THEATRE
RANDAL KEITH AND ROBERT HUNT, STARS OF LAST YEAR'S
CRITICALLY-HERALDED ENGAGEMENT, RETURN TO L.A.!
TICKETS NOW ON SALE TO BROADWAY/L.A.
SUBSCRIBERS AND TO GROUPS OF 15 OR MORE
Producer Cameron Mackintosh has announced that the National Tour of LES MISÉRABLES, the international award-winning musical by Alain Boublil and Claude-Michel Schönberg, will come to Los Angeles for one last time June 7-18, 2006 at the historic Pantages Theatre. Tickets are currently available only to Broadway/L.A. Subscribers and to groups of 15 or more. For information on how to become a Broadway/L.A. Subscriber, please call (866) 755-BWAY or 866-755-2929 or visit www.BroadwayLA.org. For group sales bookings and information, please call (323) 463-4367.
Tickets for LES MISÉRABLES will go on sale to the general public Sunday April 30 at 10am.
---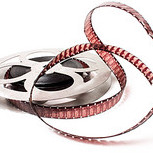 SALENTO FILM FESTIVAL ANNOUNCES SHORT FILM SCREENPLAY COMPETITION CALL FOR ENTRIES
The Salento International Film Festival a nine-days film festival showcasing the independent films from around the world, in collaboration with CineSalento has unveiled the "Salento Film & Video Grant 2006" a Short Film screenplay competition for its event to be held in Italy - Tricase (Lecce) in the heart of Salento, the land of the sun, September 9 to 17, 2006. The Salento Film & Video Grant recognizes excellence in storytelling for short films. The screenplay competition awarding a prize to the best scripts, in which it aims to provide professional and technical help to the new young authors of today who want to show their creativity and produce for the first time. The result : A Short Film produced with the budget of 10.000 Euro and lasting 10 minutes.
The competition is open to all the countries of the world with no age limit, where the stories must be set and shot in Salento, Italy. The submitted scripts must be written in English and Italian. An international jury will award the winning script.
Competition Main Features
The subject is free
The competition is open to everybody and to all countries of the world
The expiry date is on the 15 June 2006
The required time of the script is no longer than 10 minutes
The script must be written in English and Italian
The entrance-fee is 50.00 Euro
For information and condition visit:http://salentofilmfestival.com/english%20/grant.htm in English and http://salentofilmfestival.com/italiano/borsa.htm in Italian
The "2004 Salento Film & Video Grant" winner Alexandra Soininen 18 year old, of Finnish extraction, she came to Tricase straight from Jordan where she lives with her parents, and in a very moving speech she confessed "The first time that I have won something, I'm sure that Salento will bring me luck".
Another Short-film made by the "Salento Film & Video Grant" is "DUE" directed by John Sparano e shoot in Salento. Visit the official website: http://www.duethemovie.com
For screenplay competition information or sponsorship opportunities, contact us at info@salentofilmfestival.com
The Salento International Film Festival is also currently accepting films, Documentaries, Features and Short-Films for competition screening. Entry-form and detail are available on line at: http://www.salentofilmfestival.com
Salento International Film Festival
C/O CineSalento
Piazza Pisanelli - III P. Palazzo Gallone
73039 Tricase (Lecce) Italy
info@salentofilmfestival.com
---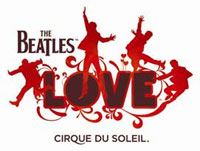 Director - Dominic Champagne, Music Directors - Sir George Martin & Giles
Preview performances begin June 2 for The Beatles LOVE, the latest Cirque du Soleil production which celebrates the musical legacy of The Beatles. The Gala Premiere will be held Friday, June 30, 2006. LOVE will be presented exclusively at The Mirage in Las Vegas. This joint artistic venture marks the first time that The Beatles company, Apple Corps Ltd., has agreed to a major theatrical partnership. The project was born out of a personal friendship and mutual admiration between the late George Harrison and Cirque du Soleil founder Guy Laliberté. LOVE will bring the magic of Cirque du Soleil together with the spirit and passion behind the most beloved rock group of all time to create a vivid, intimate and powerful entertainment experience. Sir George Martin, The Beatles original producer, and his son Giles Martin have been working with the entire archive of Beatles recordings to create the musical component for LOVE. The result is an unprecedented approach to the music for a stage production.
Tickets to LOVE will be on sale at 9:00am April 19.
TICKET PRICES:*$150, $125, $99, $69 Visit: www.cirquedusoleil.com.
---


59TH festival De Cannes May 17-28, 2006
The Award Ceremony will be held on Sunday May 28th.
VINCENT CASSEL,
MASTER OF CEREMONIES OF THE 59TH FESTIVAL DE CANNES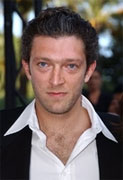 Vincent Cassel will be the Master of Ceremonies of the forthcoming Festival de Cannes.He will launch the 59th edition on May 17, 2006, by welcoming the President of the Jury Wong Kar Wai and his Jury onto the stage of the Palais des Festivals.He will equally host the Closing Ceremony, on Sunday, May 28th, at which the Awards will be announced.

THE 2006 ATELIER: SEASONED DIRECTORS & NEW TALENTS -
The Atelier du Festival, organised by the Cinéfondation, has selected for its second edition, 18 filmmakers:Teboho Mahlatsi (South Africa), Santiago Palavecino (Argentina), Christina Andreef (Australia), Bernard Bellefroid (Belgium), José Luis Torres Leiva (Chile), Wang Bing (China), Goran Rušinovic (Croatia), Luiso Berdejo (Spain), Cruz Angeles (United States), Richard Press (United States), Fabrice Genestal (France), Michelange Quay (Haiti), Dev Benegal (India), Dover Kosahvili (Israel), Cristi Puiu (Romania), Ilya Khrzhanovsky (Russia), Ursula Meier (Switzerland) and Apichatpong Weerasethakul (Thailand). Visit: www.cannesfilmfestival.
---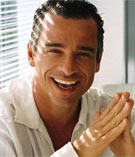 Eros Ramazzotti, 'Clama Apparente'
Eros Ramazzotti, born in Rome, hit the high notes with his latest CD "Clama Apparente". In concert live on April 27 & 28 in Rome, Ramazzoti has cut duos with Cher, Tina Turner, and Joe Cocker. For more info, visit www.amazon.com
"If music be the food of love, play on"
~William Shakespeare
---
NANCY REAGAN HONORED BY JOHN WAYNE CANCER INSTITUTE
by Bonnie Carroll
Photo - Zach Lipp
On April 8, 2006 former "First Lady" Nancy Reagan was presented with the inaugural True Grit award which is given to an individual who has demonstrated through his/her body of work uncompromising integrity and commitment to the values of America. Writer/Producer Norman Lear presented the award at John Wayne Cancer Institute Auxiliary's Odyssey Ball Awards Gala at the Beverly Hilton Hotel in Beverly Hills.
The former "First Lady" looked beautiful in a red satin suit, her signature color, and thanked the JWCIA for the award. "Thank you so much for honoring me with the True Grit award. John Wayne was a great friend of ours (she and the late President Ronald Reagan) and he offered us his friendship and support during some very difficult times, especially the labor disputes," said Mrs. Reagan.
Stuntman Hall of Fame Golden Boot recipient Dean Smith was also honored with a Special Service Award, know as the "Duke," representing an individual who has made extraordinary contributions to the fight against cancer. The black-tie or cowboy formal event attracted a huge group of beautifully dressed members of the western film and music industry, including Roy Rogers daughter Cheryl, and of course an army of Wayne family members.
NBC4's Colleen Williams served as the event's host, and celebrities attending included Larry & Maj Hagman, Donna Mills, Bruce Boxleitner, Art Linkletter, Kim Darby, Robert Horton, Hal Needham, Mr. Blackwell, Chris Mitchum, Alicia Mc Cutcheon, Ann Lockhart, Whitney Hughes, Arthur Gardner, Buck Taylor, and Morgan Woodward.
The Santa Monica-based John Wayne Cancer Institute Auxiliary (JWCIA) was formed in 1982 when Sandy Cohen and Noreen Nelson pledged to help win the fight against the disease. They invited their friends to join the campaign, and it grew from 14 women to 800 members. The JWCIA has raised nearly $14 million for the cause. Visit: www.jwci.org.
---

MOTHER'S DAY LA STYLE
by Bonnie Carroll
Just in time for Mother's day, both Katy Holmes and Brooke Shields gave birth to baby daughters. It was the first for Holmes and a second little princess for Brooke and her husband Chris Henchy.
The papparazzi were flying through the Beverly Hills area like maniacs trying to scoope these two amazing births on the same day, and according to reliable sources in Beverly Hills, the vicinity surrounding the Cruise estate was like a beehive of press acitivity.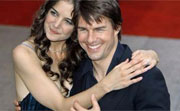 IT'S A GIRL FOR TOM AND KATY
Actors Tom Cruise and Katy Holmes now have a little daughter named Suri, which means princess in Hebrew and red rose in Persian. Suri was reportedly born in their Beverly Hills estate on April 18, and reportedly the couple used Scientology birthing techniques to help her into the world.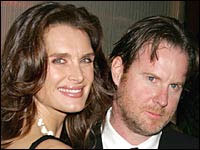 IT'S A GIRL FOR BROOKE SHIELDS & CHRIS HENCHY
Actress Brooke Shields gave birth Tuesday to her second child with TV writer Chris Henchy. Grier Hammond Henchy was born in Los Angeles, and is a second daughter for the couple.