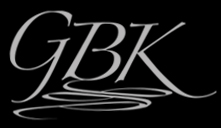 GBK HONORS 2013 ESPY AWARDS' NOMINEES & PRESENTERS
ATHLETES & TV STARS JOIN FORCES FOR A GOOD CAUSE DURING ESPY WEEK
Attendees Included: Trey Burke (Utah Jazz- Point Guard Nominated for ESPY 2013 Best Male College Athlete), Kyla Ross (2012 Olympic Gold Medalist- Gymnastics Team Nominated for ESPY 2013 Best Team: US Women's Gymnastics), James Ihedigbo (Baltimore Ravens -Team Nominated for ESPY 2013 Best Team), Aldon Smith (San Francisco 49ers), Cortez Allen (Pittsburgh Steelers) Datone Jones (Green Bay Packers); DeMarre Carroll (Utah Jazz), David Anders (ABC's "Once Upon A Time"), Eric Shanteau (2012 Olympic Gold Medalist -Men's Swimming (4x100m Medley), Gilbert Arenas (Dallas Mavericks), Heather McDonald (E!'s "Chelsea Lately" & "After Lately"), Kim Glass (US Women's Volleyball Player), Lindsey Berg (Women's Volleyball 3 time Olympian with 2 Silver Medals), Marcedes Lewis (Jacksonville Jaguars), McKinley Freeman (VH1's "Hit the Floor"), Mekhi Phifer (Actor), Sean Patrick Flanery (Showtime's Dexter), Steven Bauer (Showtime's "Ray Donovan"), Terrell Owens (American Football Wide Receiver), Terrell Thomas (New York Giants), and many more!
GBK, the luxury lifestyle gift lounge and special events company, honored the 2013 ESPY Awards' Nominees and other special guests with their GBK Pre-Awards Lounge, hosted at the Andaz Hotel on July 16th. GBK's guests had the opportunity to enjoy a fun-filled day of excellent music, food, poker tournament, charity fundraising and memorable gifts.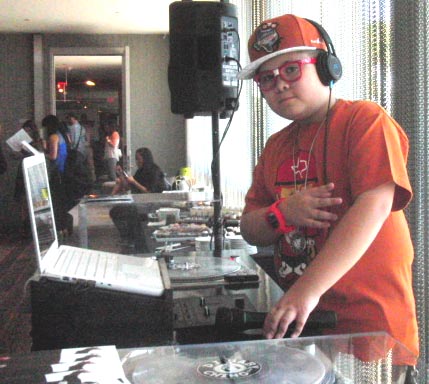 The 10-year-old DJ phenomenon: DJ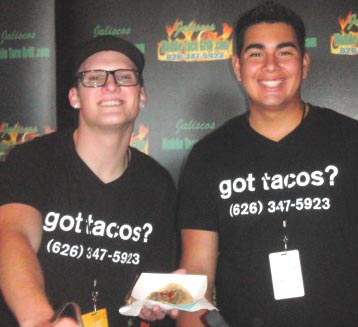 BABYCHINO greeted celebrities and guest demonstrating his skill as the world's youngest DJ. Ike's Love & Sandwiches LLC gifted $1.000 gift certificates to attendees. There sandwiches, soon to be hitting the Southern California market, were a huge hit amongst guests. Attendees were also able to snack on on healthy chips from Bare Snacks or grab a taco from Jalisco's Mobile Taco Grill, The Premier Mobile Taco Grill Company in L.A., and O.C. while enjoying drinks from Chambord Premium Spirits.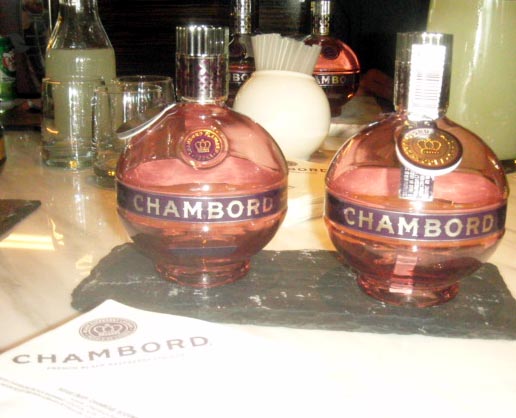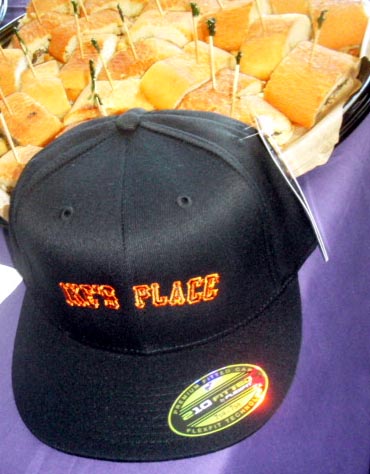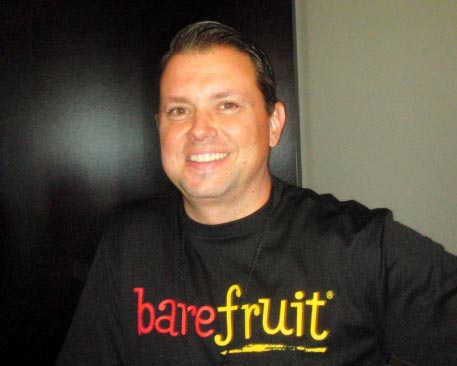 GBK's blend of entertainment, celebrity marketing and charity fundraising again set new standards for the industry 2013 event was outstanding. With the help of participating sponsors and generous celebrity guests, 100% of the poker tournament proceeds were donated to charity. Celebrities, Athletes and professional poker players fought it out with lots of laughs for some top prizes. Poker Professional Tim Phan won a tournament prize of a 3 night stay at the St. Regis Princeville, as well as an $8000 watch from Jason of Beverly Hills. Second place winner was Andy Milonakis, who won the Technogel Mattress. Mekhi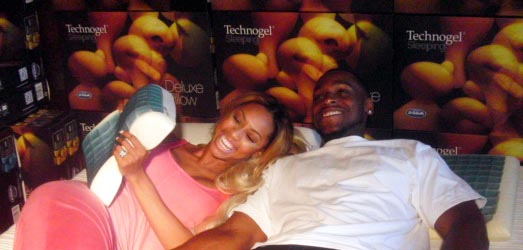 Phifer got knocked out at the last minute, prior to placing with 10/J in his hand. $12.000 was raised for the Model Citizen Fund, and Ike's Love and Sandwiches gave a $1.000 donation in the name of Roger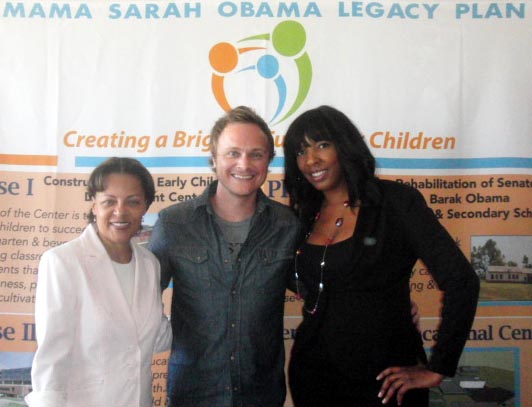 Cross to the Mama Sarah Obama Foundation for coming in 4th place. Interestingly enough, none of the athletes showed their athletic skills off, as none reached the Final Table. Even Jose Conseco, who prides himself as being "pretty darn good" was knocked out.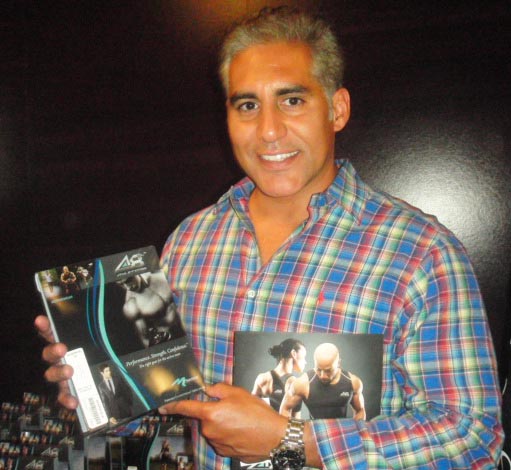 Youthful trend-setting products were plentiful at the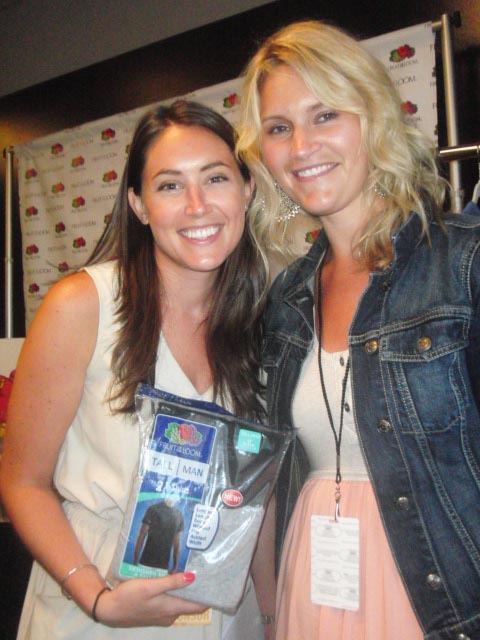 2013 lounge and included trend-setting products in athletic apparel such as: SKLZ, industry leader in athletic performance and sports skill development products, gifted The Gold Flex warm-up and The SKLZ Pro Mini HoopThe Marena Group gifted Athletics8™, the most comfortable, high-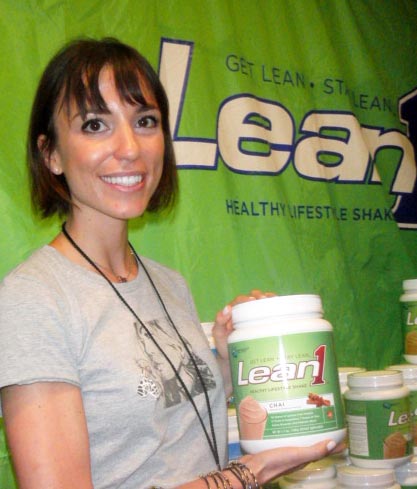 performance athletic compression apparel on the market; Fruit of the Loom gifted t-shirts from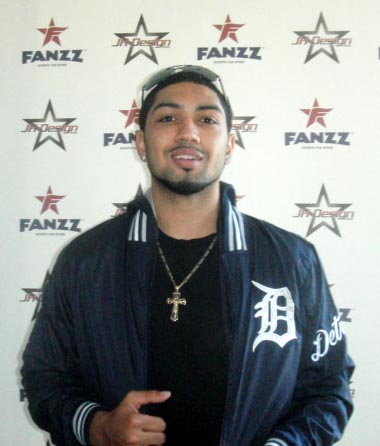 two of their new lines: the Big & Tall Collection and the BEST collection; JH Design Group, gifted NBA, NASCAR and MLB licensed jackets/hoodies; and Nutrition53, a multifaceted nutrition company founded by Bill Romanowski, gifted Lean1 and Vegan1.
Hot new technology sponsors included: Negris Lebrum Clothing Co.,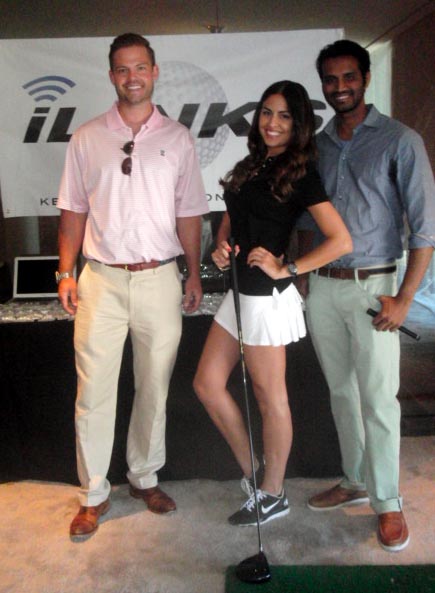 who gifted their beautifully styled wireless MP3 headphones; iLinks, who manufactures and sells smart golf clubs which allow the user to view the flight of their ball on a smart phone app; MHL, new technology which allows you to work from any location, play mobile games with no lag, and stream TV or movies in HD; and Technogel Sleeping, who gifted exclusive memory foam based pillows made with a unique patented gel layer, providing comfort and ergonomic support.
A true highlight of the lounge was Sparkling Hill Resort, a European-inspired wellness resort known as the first resort in the world to incorporate Swarovski crystal elements into every aspect of its design. Guests received a Couples Escape in a stunning penthouse suite.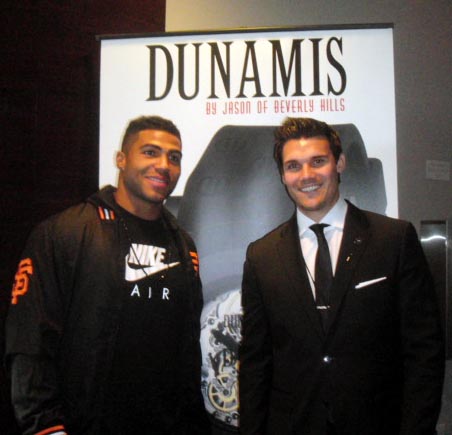 Jewelry and accessories resumed their place as a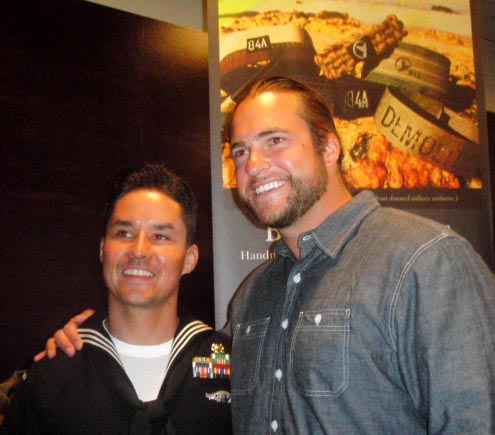 must have at any GBK Lounge. The lounge featured sponsors such as: Jason of Beverly Hills, Bands for Arms gifted handmade bracelets made from donated military uniforms from all military branches; Fly Watches gifted a fun and colorful interchangeable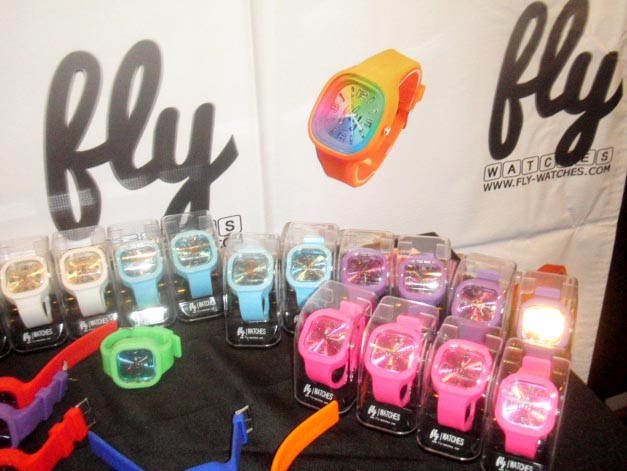 LED watch; and Wild Soul Sunglasses, gifted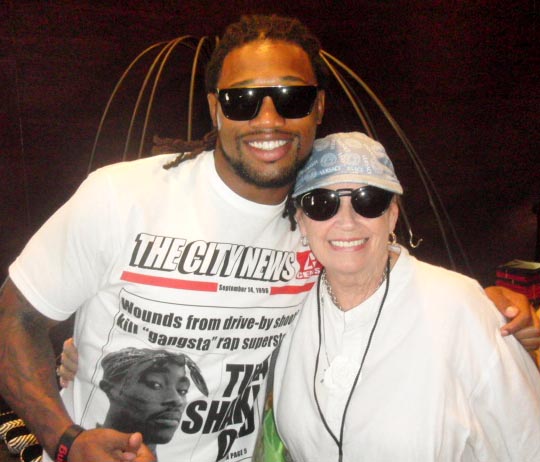 beautiful Acetate Sunglasses named after untamed wild animals.                                   
Before guests left for the day, they stopped by Miracle Details, an upper echelon mobile and convenient detail service, to pick up their vehicle after receiving a V.I.P. car detail valued at $350 – not only a crowd pleaser, but also the perfect touch to this celebratory event.
As always, GBK featured an array of charitable organizations, including: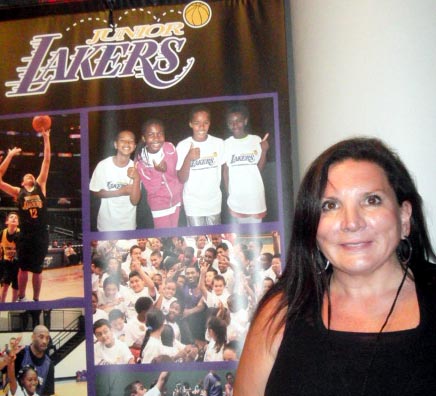 The Los Angeles Lakers Youth Foundation, which donates money and services on a need based scale to organizations all over the Los Angeles county, and provides disaster relief in California and the United States; and The Model Citizen Fund, which distributes life-sustaining backpacks filled with 150 items that include food, health, and survival essentials to the homeless and disaster victims, giving them the tools and confidence to build/rebuild their lives.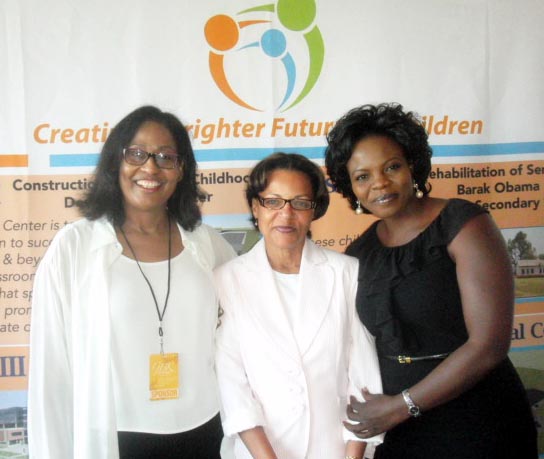 Additional charity beneficiaries included: The Mama Sarah Obama Foundation, a charitable nonprofit organization whose mission is to improve the education and welfare of disenfranchised children in order to help them successfully achieve their goals and have a better future; and The Giving Back Fund (GBF), a nonprofit organization that provides philanthropic consulting, management, administrative services, and program development to individuals and corporations.
For more information about these charities visit: The Los Angeles Lakers Youth Foundation, please visit: www.nba.com/lakers/community/foundation.html; The Giving Back Fund, please visit: www.givingback.org; The Mama Sarah Obama Foundation, please visit: www.msof.org;The Model Citizen Fund, please visit: www.ModelCitizenFund.org
ABOUT GBK:
GBK, formerly GBK Productions, is a luxury lifestyle gifting and special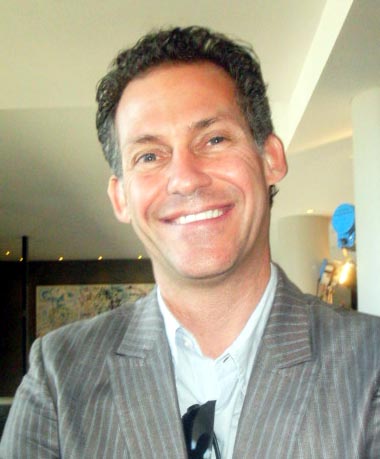 events company, specializing in entertainment marketing integration. Formed in 2000 by Gavin Keilly, the company's Founder and CEO, GBK consists of five divisions: GBK Celebrity Gifting, GBK Special Events, GBK Weddings, GBK Charitable Consulting and GBK Marketing/Public Relations.  Widely known in the entertainment industry for bringing that little extra something into the Gifting Lounge environment, GBK offers its clients a full range of marketing services.  For more information on Gavin B. Keilly (CEO), Carla Domen (VP) or GBK, please go to gbkproductions.com. 
GBK is not affiliated with, endorsed, or sponsored by ESPN; the ESPY Awards; ABC, Inc.; The Walt Disney Company; or The Hearst Corporation.
_________________________________________________________________
Sense of Style
2013 TASTE TV ARTISAN FRAGRANCE SALON AWARDS
Judges Include Local Editors, Journalists and TV Hosts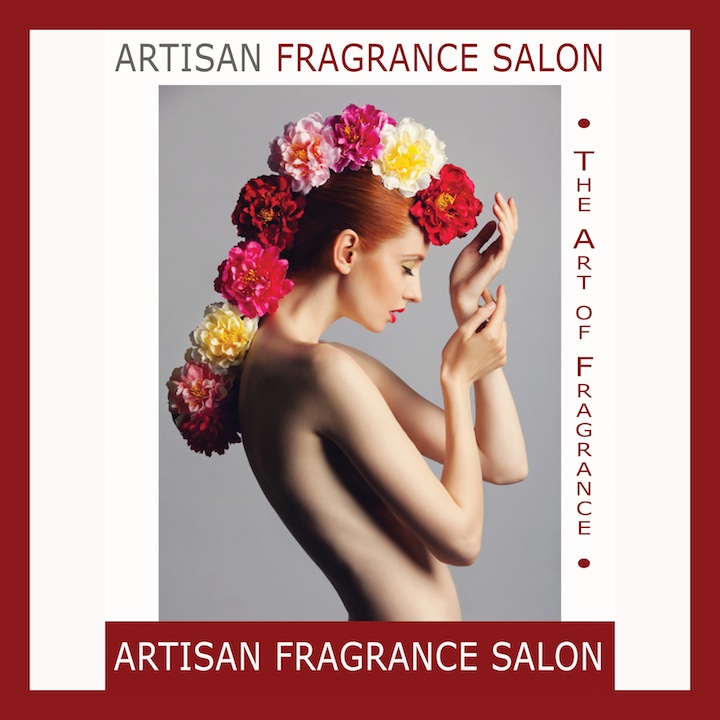 The 2nd Annual luxury fragrance competitions, held in San Francisco, Seattle and Los Angeles are under way and will decide the "Top Artisan Fragrances of the Year," and the judging will be done by a panel of judges to include respected local editors, publishers, journalists, and TV hosts representing a bevy of media outlets, as well as fragrance industry professionals.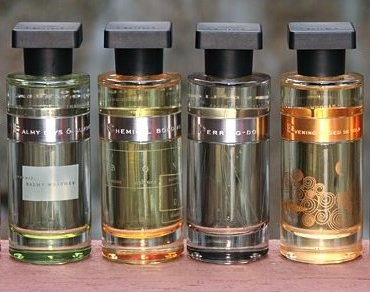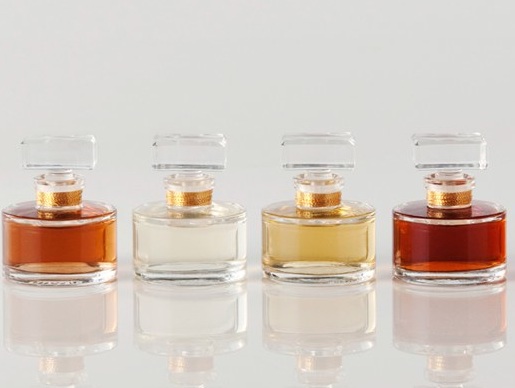 Fragrances submitted will be judged by a national panel of 15 fragrance and taste experts including Felicia M. Hazzard, Founder & Editor in Chief Fragrance Belles-Lettres Magazine; Tama Blough Senior Editor FleureBon.com; Marlen Elliot Harrison Perfume Critic.com; Anya McCoy, Anyas Garden, NaturalPerfumers.com; Bonnie Carroll,  Bonnie Carroll's Life Bites News, www.lifebitesnews.com.; Amy Reiley, Author of Fork Me, Spoon Me & Romancing the Stove and Susan Irby, Host KABC, The Bikini Chef, www.thebikinichef.com; Megan Smith, Cake & Whiskey Magazine; Lucy Zhen, Daily Disguise; Joann Natalia Aquino, lifestyle journalist; Tina Witherspoon, glam.spoon; Aly M. Cleary, Pen 'N Stilettos Media, Mary Orlin, Orlin Media Featured Wine and Perfume Blogger on Huffington Post.

Entrants represent local, national and international perfumers, and categories being judged include Best Ingredient Combination, Best Aroma, Most Unique, Most Seductive Scent, Top Artisan Perfumer and Best Logo & Brand Designer. Los Angeles winners will be announced in August. The final competition winners will be presented their awards at the TasteTV Awards January 2013 in Hollywood. All winners become official fragrance partners of Taste Awards. Winners for each competition are announced in press releases, and updates on the TasteTV Awards ceremony can be found at www.tastetv.com.
___________________________________________________________________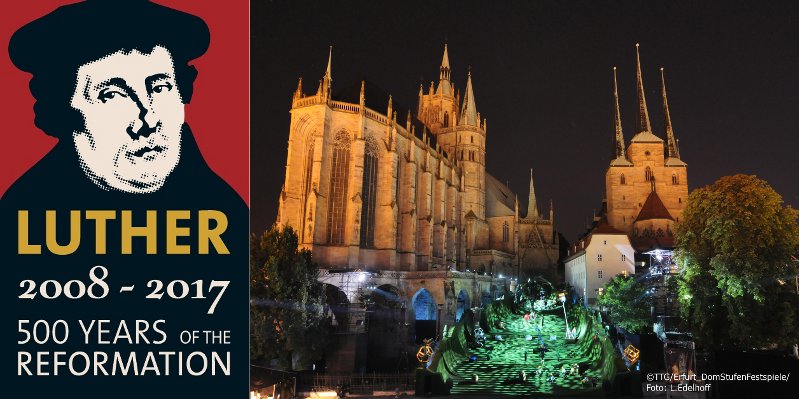 MUSIC UNDER THE STARS   
It's one of the world's most unusual stages. Climbing up from Erfurt's Domplatz (Cathedral Square) are 70 broad steps leading to the ancient Cathedral of St Mary and the Church of St Severus. But in summer, these steps turn into the setting for the city's DomStufen-Festspiele, the popular Cathedral Steps Festival in the capital of Thuringia.
Audiences from around the world come to enjoy the productions that are set against the 700-year-old backdrop. This summer marks the 20th season of this open-air cultural highlight that runs from July 4 to July 21 in the Cathedral Square, where two shows will pull in huge audiences. 
Topping the bill is Turandot, one of the world's favorite operas, and Giacomo Puccini's final work for the stage. Taking the lead role is Russian-born soprano Irina Rindzuner, who has earned rave reviews around the world, from New York and Chicago to London and Copenhagen. Tenor Sergey Nayda from Siberia is equally talented, known for his Wagnerian repertoire and his performances in Moscow with the Kirov Opera and at the Bolshoi Theatre. The fifteen performances begin as dusk falls over the medieval city at 8.30pm each night.
And, best of all, it doesn't matter where you sit. The quality of the sound is rated "Superb", thanks to one of the world's most advanced sound systems. Critics and audiences alike praise the perfect balance between soloists, chorus and orchestra.
As for Erfurt itself, walking through the cobbled streets is like flicking though the pages of a German history book: half-timbered houses, stylish mansions and the 400-ft long medieval Merchants' Bridge, the last bridge in Europe lined with shops and houses that are still lived in! During its eventful past, famous residents and visitors have ranged from Goethe and Schiller to Bach and Napoleon. 
Most significantly, as we approach the 500th anniversary of the Reformation in 2017, Erfurt was Martin Luther's spiritual home. Here the Protestant Reformer studied, became a monk and was later ordained in the cathedral – and the steps of the cathedral are used as the stage. (Each year on November 10th, the city celebrates both Martin Luther and St Martin of Tours with the annual St Martin's Festival).
July is a lovely time of year to sit outside one of the city's traditional taverns, where they serve local dishes, or to linger in a beer garden by the river with a foaming glass of the locally-brewed Braugold. Or buy Thüringer Bratwurst, Germany's best sausage, grilled over wood, from a street vendor. Then settle into your seat for the opera: a truly romantic experience. 
SPECIAL PACKAGE for the Cathedral Steps Festival:
TURANDOTE (July 5 to July 21, 2013)
1 x Ticket for the festival
1 x night's accommodation in a hotel (with breakfast). Extra nights on request.
Booking code: TTGDS2013
Price:
Sharing a double room: from 118,50 EUR per person
Single room: from 162 EUR per person
Contact:
Tourist Information Thuringia
Willy-Brandt-Platz 1
99084 Erfurt
Tel: +49 (0) 361 / 37 420 
Fax: +49 (0) 361 / 37 42 388 
GERMAN NATIONAL TOURIST OFFICE FEATURED IN EPISODE OF ABC's HIT ROMANCE REALITY SERIES THE BACHELORETTE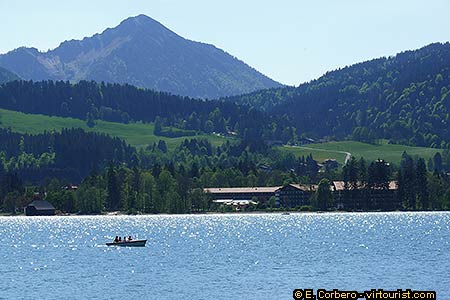 Thanks to the German National Tourist Office (GNTO), the upcoming 5th episode of The Bachelorette featured a romantic one-on-one date through the streets of Germany, a spectacular group date amidst the highest mountain in Germany, Zugspitze, and a romantic two-on-one date in Tegernsee Lake just outside the city of Munich; all with the newest Bachelorette, Desiree Hartsock. The episode ran June 24, 2013, at 8/7c on ABC. 
This season on The Bachelorette, Desiree, 27, an operations manager and stylist at a bridal salon, who previously charmed America's favorite Bachelor, Sean Lowe, meets 25 potential soul mates and gets another shot at love as the Bachelorette. Millions watched, stunned, as Sean sent Desiree home following the hometown dates even after she pleaded he was making a big mistake. Desiree has not given up on her dream of love and she knows with certainty that the time is right for her to risk it all again to find her one true love on The Bachelorette.  
Destination Germany is riding on a popularity wave having recorded a total of 4.85 million overnight stays by US visitors in 2012, up 4.2 per cent on the previous year. With spectacular scenery, amazing history and heritage, and world-class culture, visitors will find themselves falling in love with Germany. "Our country is the perfect place for a romantic getaway, wedding or honeymoon", says Petra Hedorfer, CEO of the GNTO. "From white sandy beaches to exciting city breaks and THE most romantic castle, Neuschwanstein, in the world, there is something for every traveler". To learn more about German National Tourist Office go to http://www.germany.travel/
ABOUT THE BACHELORETTE
On ABC's hit primetime reality series The Bachelorette, one lucky woman is offered the chance to find true love. A single and eligible Bachelorette embarks on a romantic journey, getting to know 25 handsome and intelligent men, gradually narrowing the field as she continues her search for Mr. Right. At the end of her romantic voyage, if she has found Mr. Right, will there be a proposal and from whom — and will she say yes? Hosted by Chris Harrison, The Bachelorette is produced by Next Entertainment in association with Warner Horizon Television. The ninth season of The Bachelorette airs Mondays (8:00–10:01 p.m., ET) on ABC.
For more information on The Bachelorette, visit http://abc.go.com/shows/the-bachelorette.
ABOUT THE GNTB
The German National Tourist Board (GNTB) is based in Frankfurt am Main. It works on behalf of the Federal Ministry of Economics and Technology from which it receives its funding under a resolution passed by the German parliament. The GNTB develops and communicates strategies and products to enhance the positive image of German travel destinations abroad and to promote tourism to Germany. To fulfill its remit, the GNTB operates 30 foreign representative offices around the world. Further information is available from our online press center at www.germany.travel/presse                                                                                                      __________________________________________________________________
DAY TIME EMMY'S AT BEVERLY HILTON  By Bonnie Carroll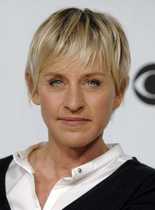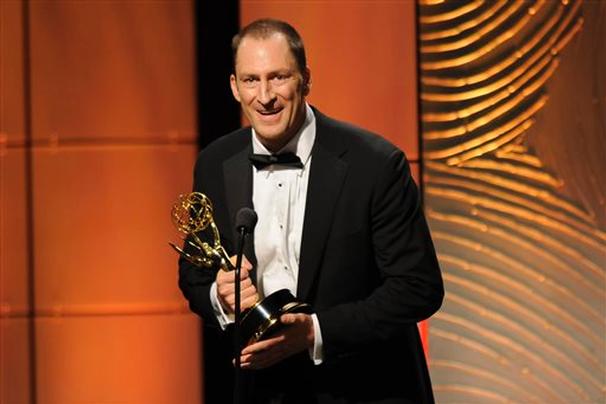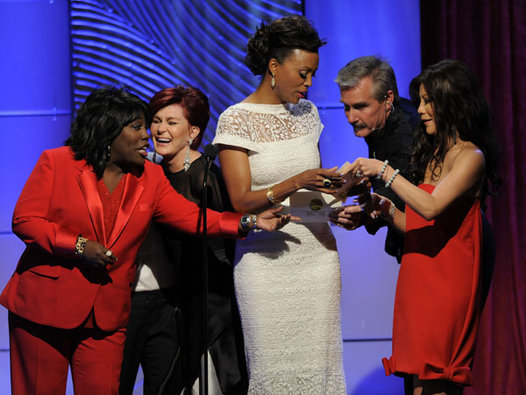 DeGeneres and Davidson Honored - Women from the View 'Mess Up'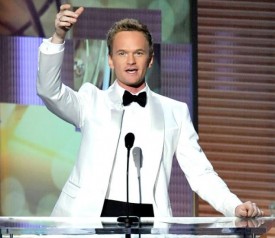 The historic Beverly Hilton hotel hosted the 6rth Day Time Emmy Awards in Beverly Hills, where Doug Davidson "Young and the Restless" was honored for his work in the day time program since 1978. Ellen Degeneres was given 11 nominations, and Dr. Oz was a winner. 
The Academy of Arts and Sciences will hold the 65th Prime Time Emmy Awards on September 22 at 5:00 on CBS, where Neil Patrick Harris will host the show for the 2nd time. Nominations for these awards will be announced on July 18, 2013.
 _________________________________________________________________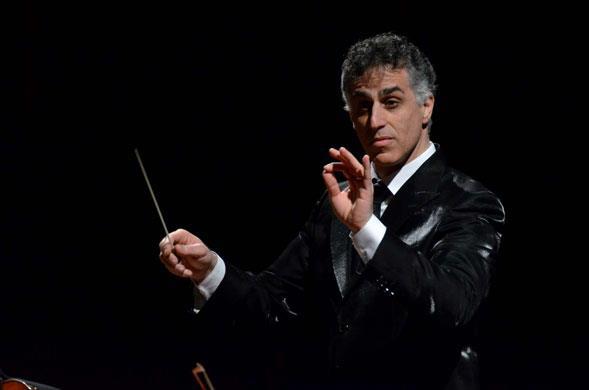 Music Notes: Nir Kabaretti,
Conductor Santa Barbara
Opera FestivalThe Avenches Opera Festival, whose first edition took place in 1995, is set in the magical surroundings of the Aventicum Roman Arenas.

The Opera Festival has enjoyed immediate success, attracting tens of thousands of spectators every year, who are thrilled by the show's immense quality. The greatest and most beautiful works in the operatic repertoire have been presented at the Festival since its debut; such as Aida, Carmen, Nabucco, The Enchanted Flute, La Traviata, Il Trovatore, Don Giovanni, Lucia di Lammermoor, La Bohème etc.

This year from 5th to 18th July 2013, Nabucco is making an immense comeback to the Avenches Arena! This monumental lyrical opera, Verdi's masterpiece in its 2013 version, promises to excite and surprise you with its powerful music. See you once again next July for a fabulous evening of opera.

For more information, log on to: www.avenchesopera.ch

____________________________________________________________
---