TINSLE TOWN TIDBITS   .   .   .
A SENSATIONAL 70TH ANNIVERSARY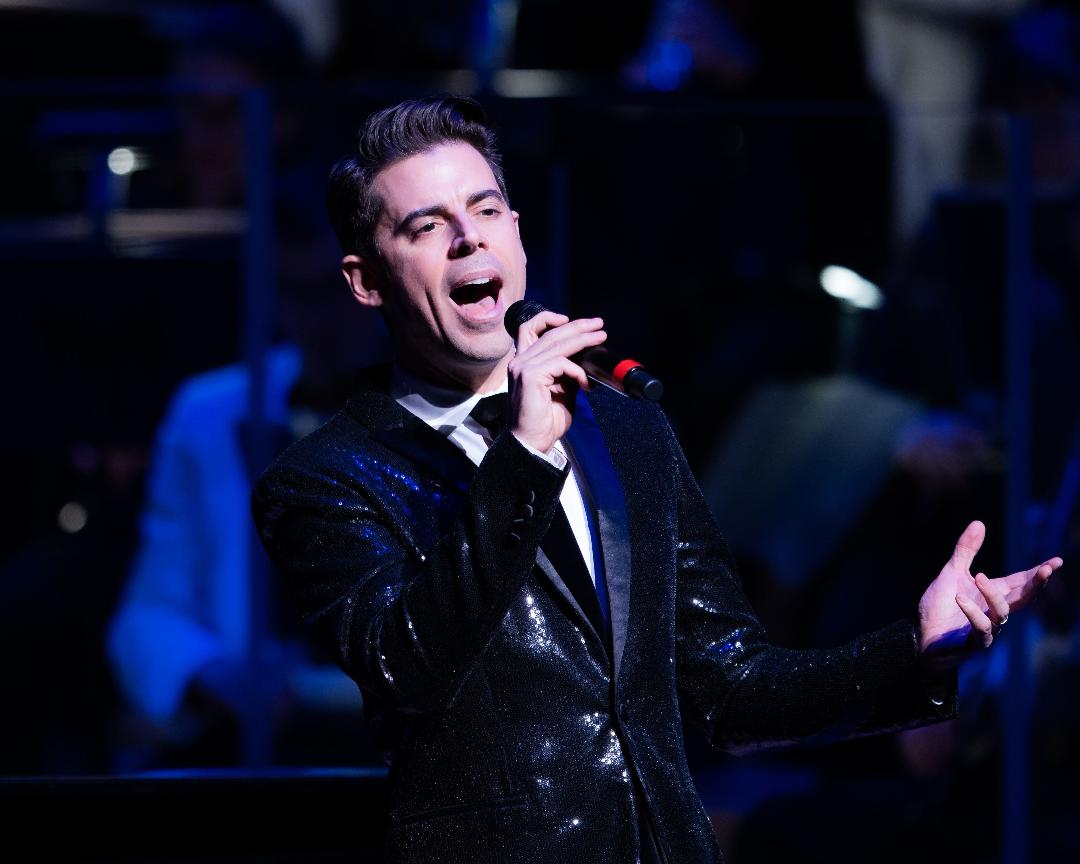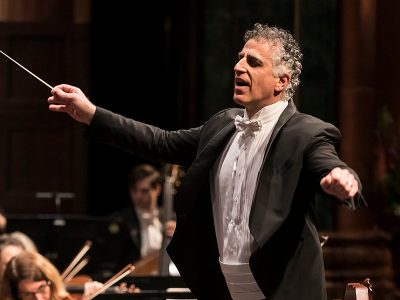 Santa Barbara Symphony Dazzles in
An Evening with Sinatra
The Santa Barbara Symphony joined with critically-acclaimed singer, pianist, and songwriter Tony DeSare in a dazzling performance of Frank Sinatra's greatest hits for its 70th Anniversary season finale. An Evening with Sinatra was one-night-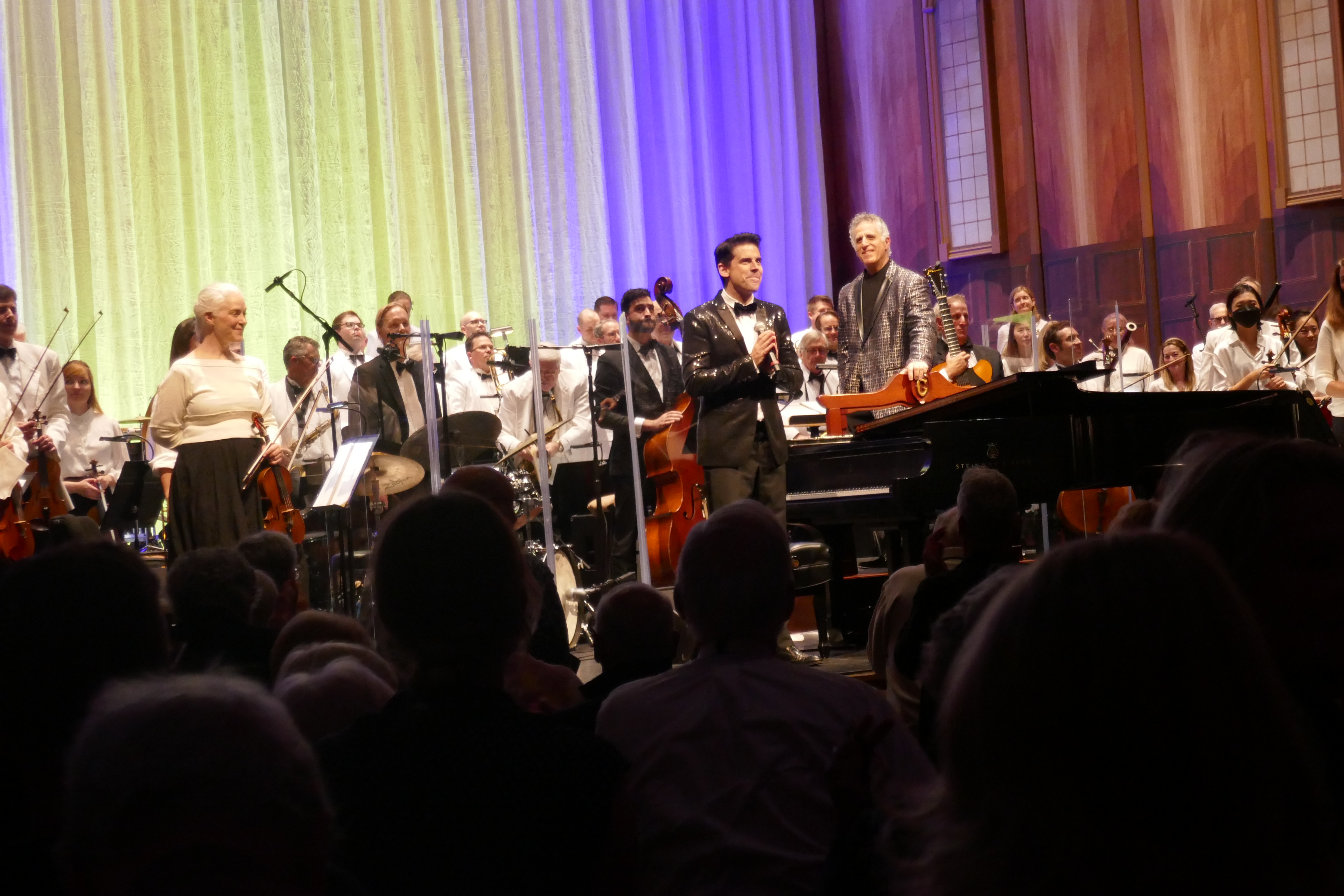 only, on Thursday, June 15 at 7:30 p.m. at the Granada Theatre. 
The audience traveled back to a time when swing was king and crooners ruled. Music & Artistic Director, Nir Kabaretti lead the orchestra in beloved songs like "I've Got the World on a String", "My Way", "Come Fly with Me", "Night and Day", and many more. At times audience members were standing, clapping and singing along to the familiar numbers. Often called "two parts Frank Sinatra and one part Billy Joel," Tony DeSare brought a fresh take on old-school class in this outstanding, critically acclaimed tribute. 
An Evening with Sinatra had the audience humming along, sipping festive cocktails.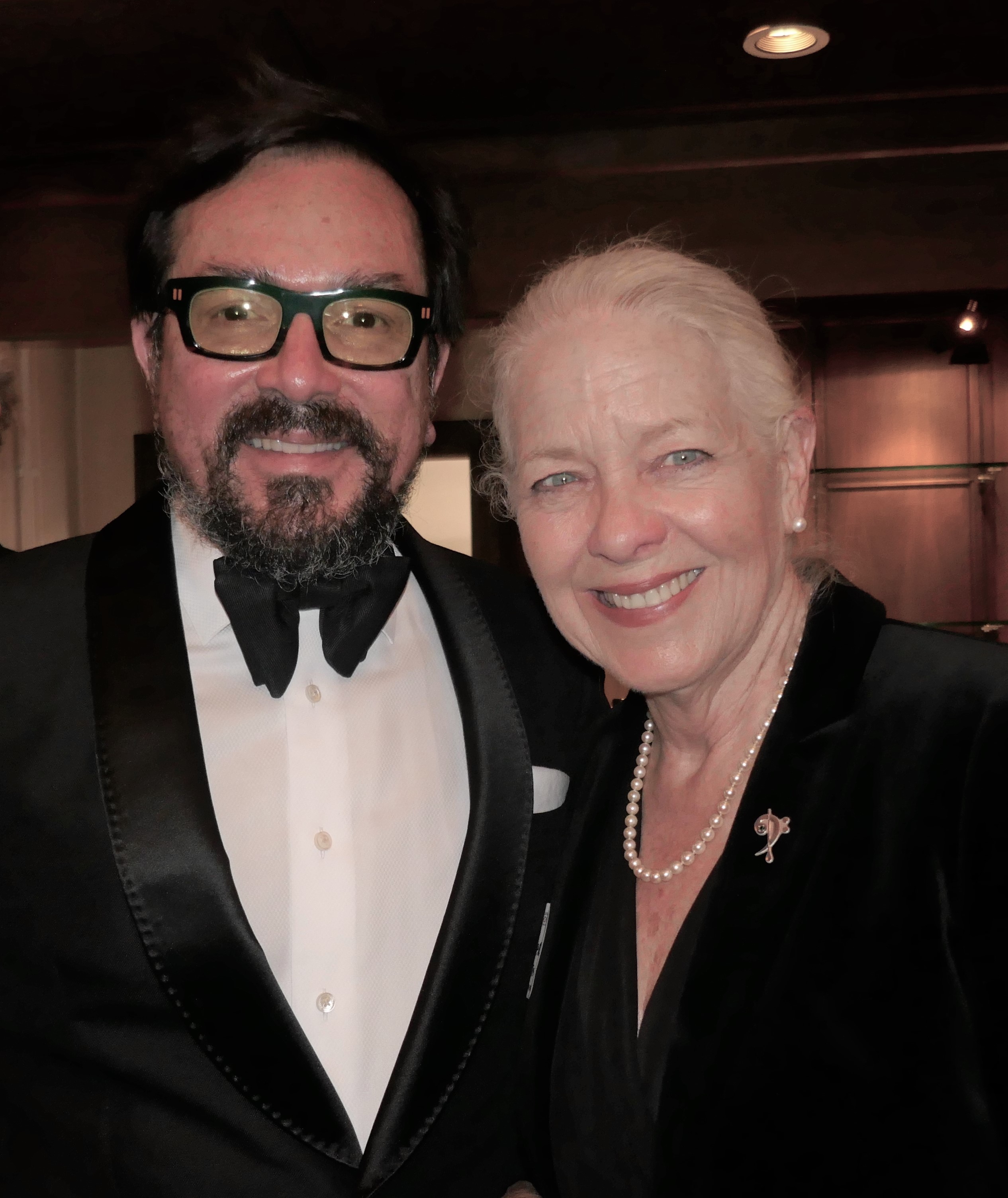 Guests were dress to impress for an evening of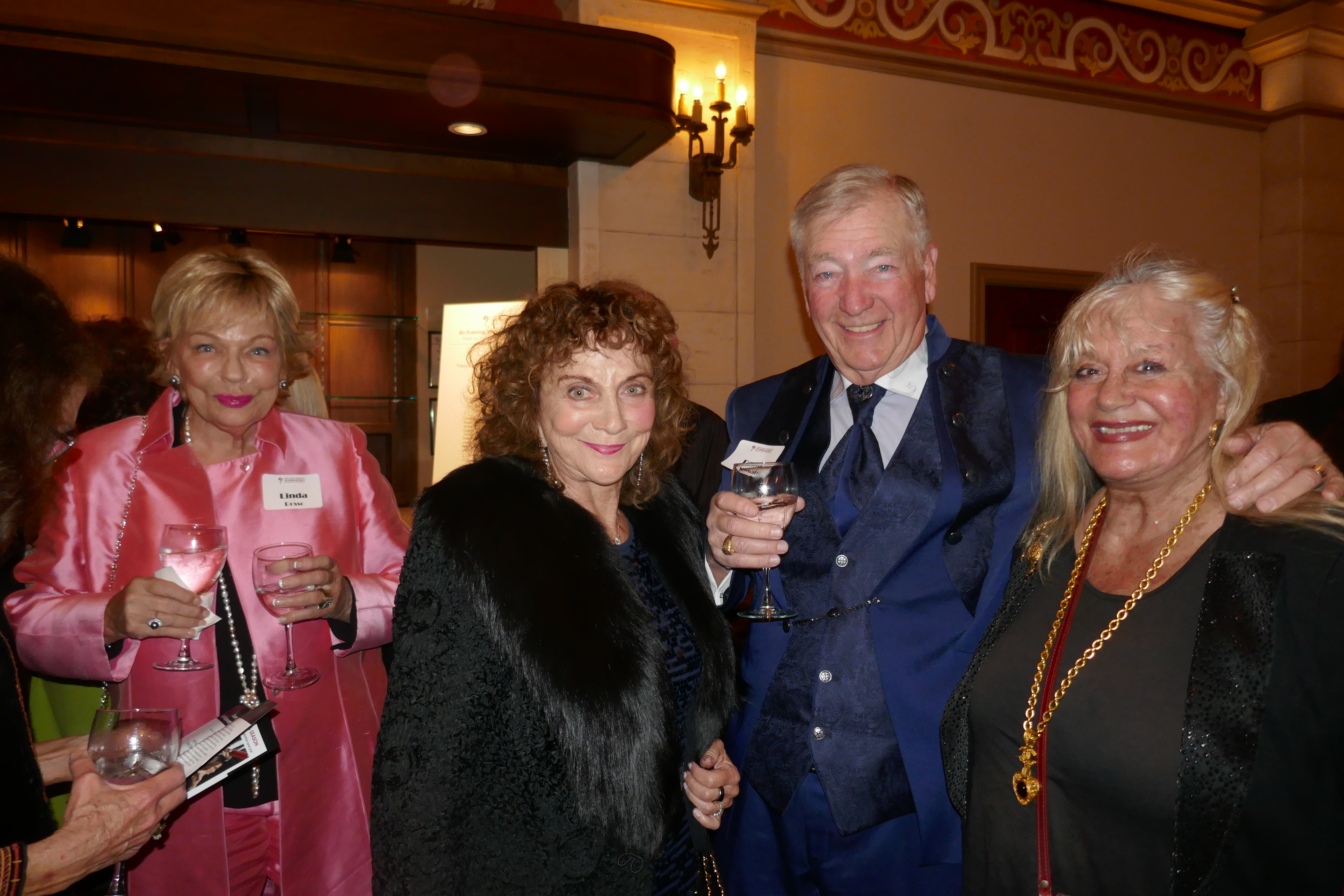 unforgettable "ol' blue eyes" favorites. 
The after party in the Founders Room was filled with happy music lovers following the performance. Sponsors, Symphony Staff and guests enjoyed sips and bites and an up close and personal performance by Tony DeSare, and Janet Garifus was celebrating her birthday with SBIFF Executive Director Roger Durling and invited guest, as well as the 70th Anniversary of the Symphony.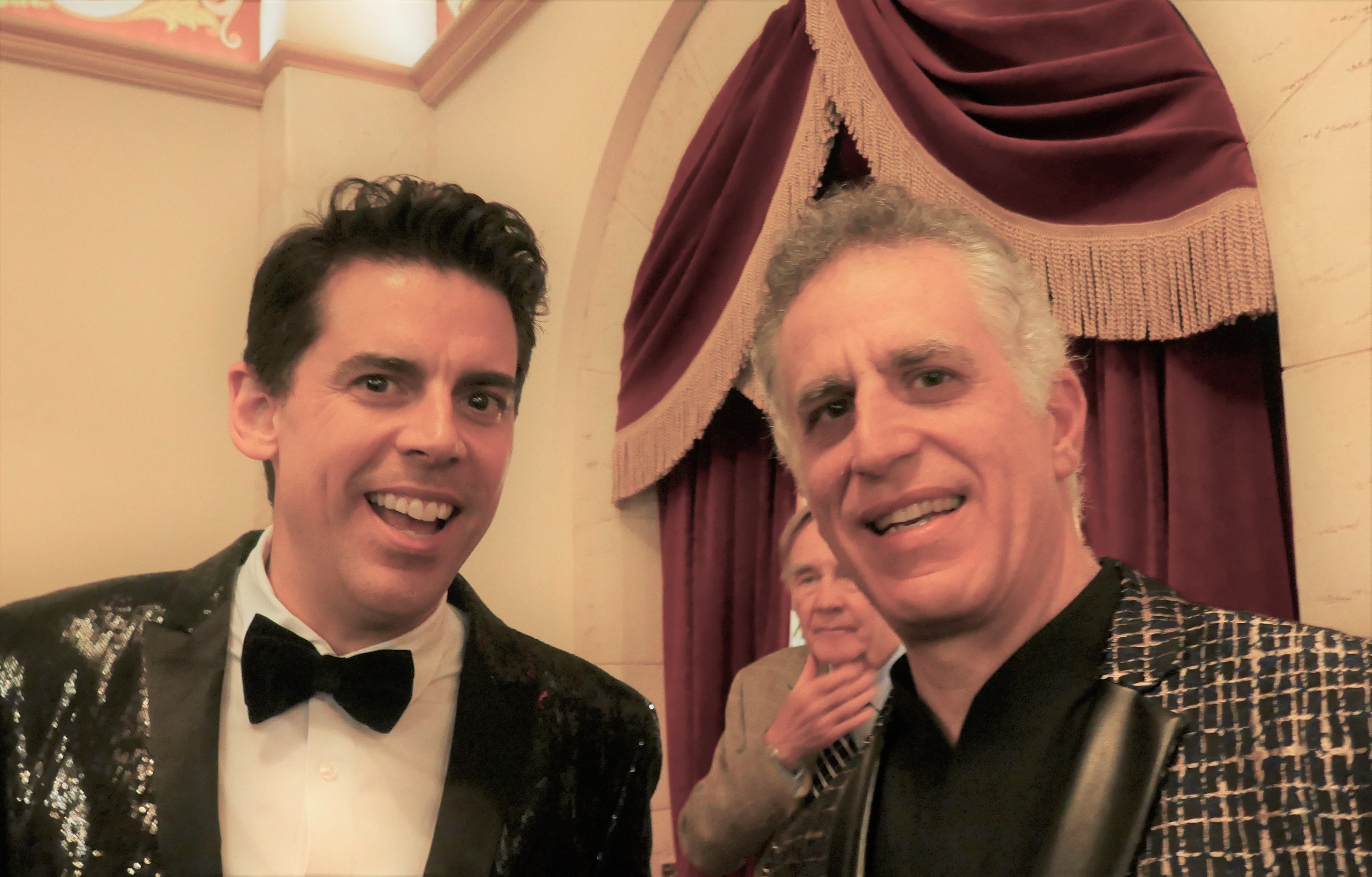 "We are excited to close this milestone season with such a special tribute concert, honoring the legendary Frank Sinatra," shared Kabaretti. "Our intention this season was to create unique symphonic experiences with audiences across an expansive range of musical genres – from Jazz, pop, film scores, theater, and even the art of Chumash spoken word. We are honored to have shared this season with you, and thank you for your continued support of the Santa Barbara Symphony!" Kabaretti and DeSare enjoyed talking with Symphony patrons, sponsors and invited guests in the Founders Room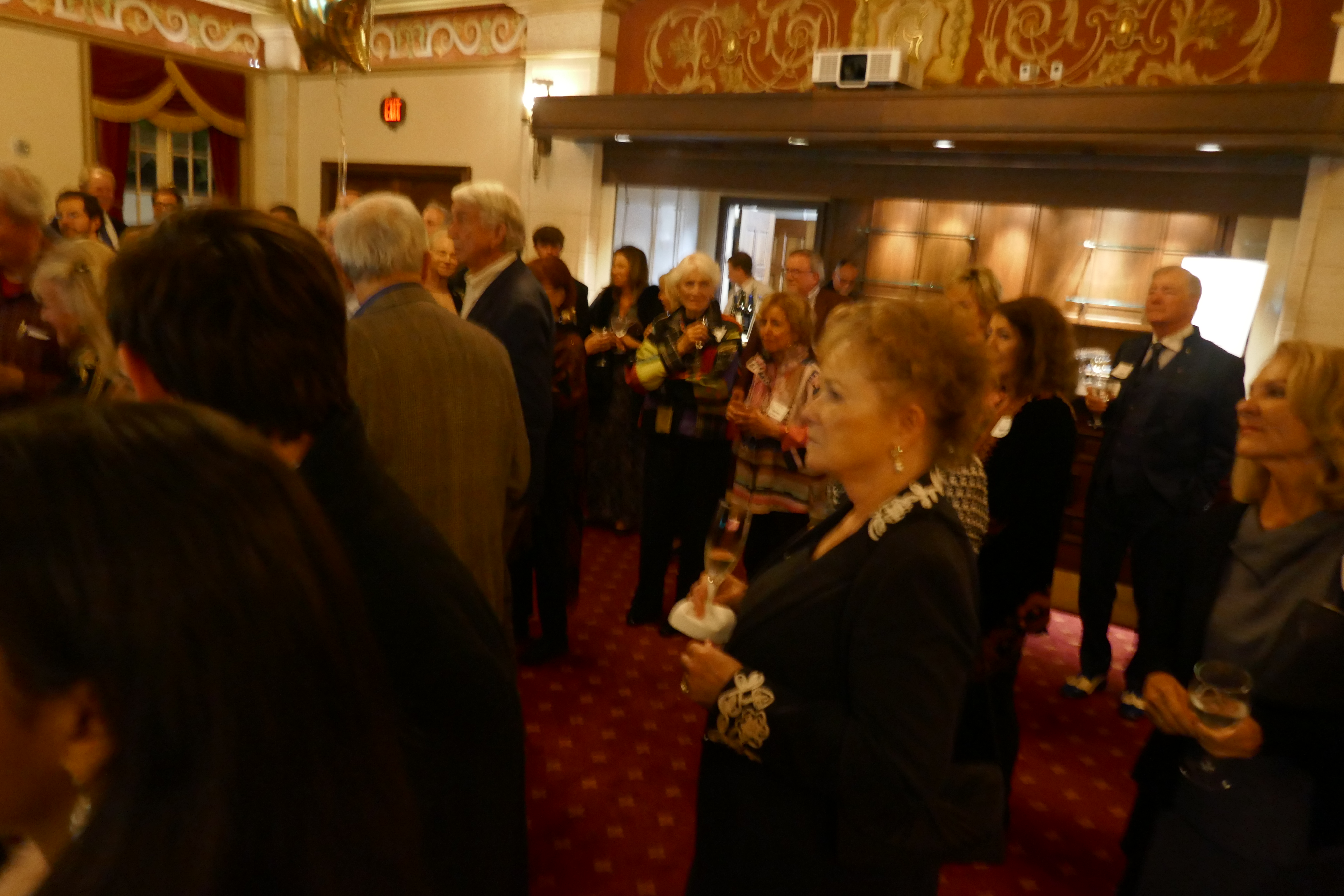 following the performance.
Named Rising Star Male Vocalist in Downbeat Magazine, DeSare has lived up to this distinction by winning critical and popular acclaim for his concert performances throughout North America and abroad. From jazz clubs to Carnegie Hall to Las Vegas and headlining major symphony orchestras, DeSare has brought his fresh take on old-school class around the globe. DeSare is also an accomplished award-winning composer. He not only won first place in the USA Songwriting Contest, but has written the theme song for the motion picture, My Date With Drew, several broadcast commercials, and has scored five films.
An Evening with Sinatra was generously supported by Principal Concert Sponsor, Dan & Meg Burnham, and Artist Sponsor, Anne F. Sage & Jesse D. Sgro.
About the Santa Barbara Symphony
Celebrating its 70th Anniversary, The Santa Barbara Symphony delivers artistic excellence, outstanding music education stewardship and programming, and community collaboration - all through symphonic music. Under the artistic leadership of Maestro Nir Kabaretti as Music & Artistic Director since 2006, The Symphony is one of the region's premier cultural institutions. Through his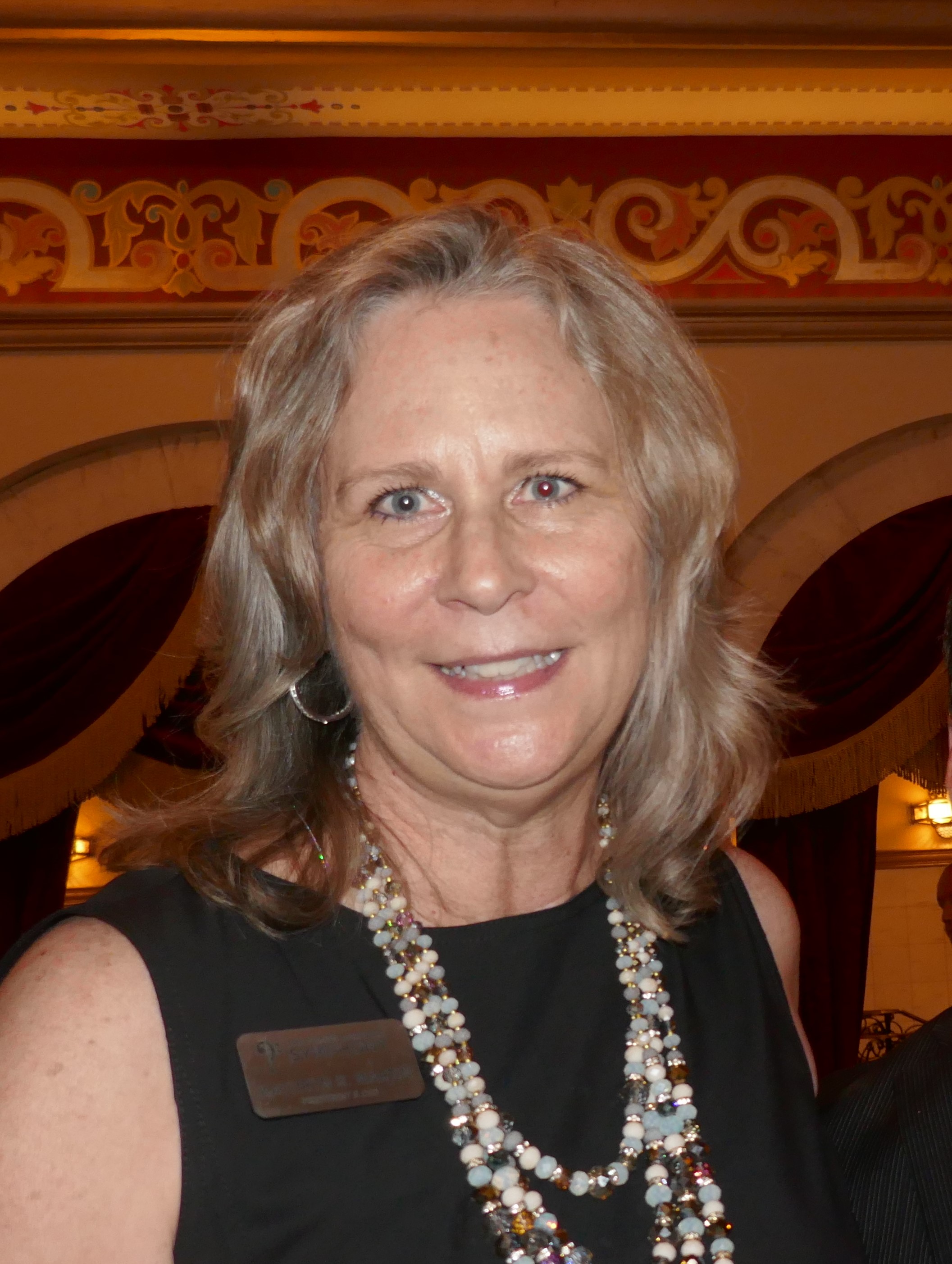 charismatic leadership, this globally admired conductor and Santa Barbara resident invigorates audiences and musicians alike through his passion, creativity, and vast experience. As the only music education program tied to a symphony orchestra in the region, The Symphony serves more than 10,000 students annually throughout Santa Barbara County. While The Symphony continues to evolve, its mission to bring joy, engagement, and connection remains steadfast and was evident in the organization's ability to thrive during the pandemic including the historic announcement that board chair Janet Garufis and President & CEO Kathryn R Martin join Music & Artistic Director Nir Kabaretti in making a five-year commitment to serve in their roles. For more information, visit TheSymphony.org.
♦  ♦  ♦
---