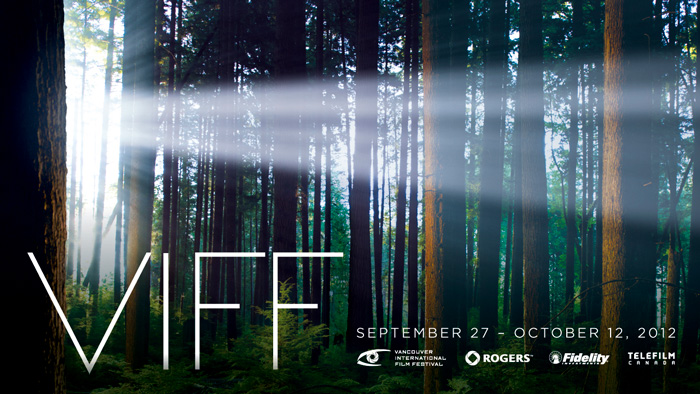 Vancouver International Film Festival
September 27 to October 12 2012
Major Partners
The 31st annual Vancouver International Film Festival
is just around the corner. We'll be presenting close to 380 unique films from all around the world. The full program won't be released until September 10th, but you can be the talk of the
water cooler
by
signing up to our e-mail
list now.
Our Film Guide + Schedule will be published on Monday, September 10, at noon, along with an enhanced search function. If all this talk about festival films is making your cinematic tastebuds tingle, don't forget to check out the year-round screenings at the Vancity Theatre.
_________________________________________________________________
SANTA BARBARA INTERNATIONAL FILM FESTIVAL
SETS DATES FOR 28TH EDITION
January 24 – February 3, 2013
* * *
Passes on Sale Now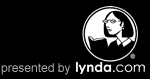 The Santa Barbara International Film Festival presented by lynda.com has set Thursday, January 24 through Sunday, February 3, 2013 as the dates for the 28th edition of the festival, it was announced today by SBIFF Executive Director, Roger Durling.
Comments SBIFF Executive Director Roger Durling, "The 27th edition was an exciting one for us – full of changes and growth with our first ever acquisitions program. Now in the midst of preparations for the 28th edition – we guarantee you that the best is yet to come."
Festival Passes and Packages go on sale May 1 and are discounted at 25% until June 25 and can be purchased exclusively at www.sbfilmfestival.org or by calling 805-963-0023.
The Santa Barbara International Film Festival is dedicated to the art of filmmaking, which seeks out and consequently offers a broad array of international and independent films, with a commitment to diversity. SBIFF, which attracts more than 70,000 visitors each year, endeavors to enrich the community both culturally and economically by presenting eleven days of films, tributes and symposiums, raising consciousness of film as an art form. SBIFF presents quality American and world independent films, Latin American and Asian sidebars as well as documentary cinema within the beautiful setting of downtown Santa Barbara, a premier tourist destination. SBIFF continues its commitment to education through its 10-10-10 Student Filmmaking and Screenwriting Competitions, Field Trip to the Movies and educational seminars.
_______________________________________________________________
SONGWRITERS & PUBLISHERS HONORED

SESAC To Honor Top Songwriters & Publishers @ 2012 Nashville Music Awards On
Oct. 28

Event Will Feature Salute to Bluebird Cafe On October 28
SESAC, the nation's most progressive performing rights
organization, will honor the top songwriters and publishers in the Country and
Americana genres at the SESAC Nashville Music Awards, which will take place
October 28,  2012 at Nashville's Pinnacle at Symphony Place.  The
invitation-only event has established itself as one music's most popular musical
gatherings of the year with standing-room only attendance and eclectic
performances from some of entertainment's top hit-makers. This year's event will
kick off CMA Week in grand style, offering surprise performances by a couple of
the nation's hottest acts.
This year the SESAC Nashville Music Awards will be featuring a celebratory
tribute to Nashville's world famous Bluebird Café in recognition of the club's
30th anniversary at the annual awards dinner on October 28. The Bluebird Café
has long been regarded as one of the nation's most important music rooms and has
helped establish such esteemed careers as Garth Brooks and Kathy Mattea and
served as a launching pad for some of music's most important songwriters.
The SESAC Nashville Music Awards dinner draws 400+ of the industry's top
artists, songwriters, publishers and music executives.  The SESAC Nashville
Music Awards are the only performing rights organization that honors music in
the Americana genre, as well as the top songs in the Country field and have
bestowed performance awards to the likes of Bob Dylan, the Avett Brothers,
Hillary Scott, Monty Powell, Jim Lauderdale, Victoria Shaw, Ray Wylie Hubbard
among many others..
Established in 1930, SESAC is a service organization created to serve both the
creators of music and music users through responsive and innovative music
licensing and timely, efficient royalty collection and distribution.  The second
oldest and fastest growing performing rights organization in the U.S., SESAC is
known for its diversified repertory that includes genres including Jazz, Pop,
Adult Contemporary, Urban, Rock, Americana, Contemporary Christian, Latin,
Country, Gospel, Dance, Classical and New Age.  SESAC is also rapidly becoming
the contemporary rights organization of choice among many of Hollywood's most
sought-after film and television composers.  Headquartered in Nashville, the
company also has offices in New York, Los Angeles, Atlanta, Miami and London.
www.sesac.com.

________________________________________________________________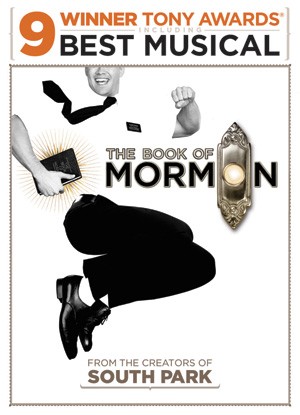 Winner of 9 Tony Awards including Best Musical!
THE BOOK OF MORMON
September 5 - November 25, 2012
______________________________________________________________
VINTAGE TRAVEL HITS A HIGH NOTE IN CARMEL-BY-THE-SEA
Cypress Inn Cuts Loose with Curated Classic Cocktail Menu & Fedora Thursdays
Celebrating Carmel Art & Film Festival/October 2012 
President Reagan, who starred with Day in the 1952 "The Winning Team," favored the gin-n-juice Orange Blossom which is served with a side of jelly beans. Whiskey-drinking James Cagney, who starred with Day in the 1955 "Love Me or Leave Me," inspired a spin on the classic Old-Fashioned, Sazerac and Plenty O'Toole, named after the iconic James Bond character in "Diamonds Are Forever." Other stars on the new menu include a vintage Ramos Fizz, Clover Club and punchy Rum Zombie.
FEDORA THURSDAYS
Kicking off the Carmel Art & Film Festival, Cypress Inn debuts Fedora Thursday's in Terry's Lounge throughout October/2012. Don the classic hat - Homburgs, Trilbys or a reasonable felt facsimile - and receive a complimentary two-for-one classic cocktail from 4:30 p.m. to 7:00 p.m. As the pioneer in pet-friendly lodging and first property in Carmel to open its doors to traveling animals, Cypress Inn will also offer complimentary Muttinis for four-legged guests who dare to flaunt a retro Rat Pack look. Dates: October 11, 18, 25, 2012.
CARMEL-BY-THE-SEA, CALIF. -

 

Getting out of that wet suit and into a dry martini crafted by a "startender" who shook it up for the original Rat Pack is a seamless feat at Cypress Inn, where vintage Hollywood hits a high note by the sea.  Ready for its close-up, Terry's Lounge debuts an expanded Classic Cocktail Menu playing off co-owner Doris Day's legendary leading men to coincide with the fourth annual Carmel Art & Film Festival (October 10-14, 2012).  As the event's host hotel, Cypress Inn will roll out the red carpet with a spirited line-up of custom cocktails and weekly "Fedora Thursday" parties starting October 11, 2012.

STINGERS -- AND KEEP THEM COMING...

Curated by lead mixologist Drago (who bartended for Davis, Sinatra and Bishop) the line-up of '20s -'40s-era hand-crafted cocktails reflects a wealth of research into both Day's co-stars' drinking habits and the rich history behind them. Based on the 1957 film "Kiss Them For Me," Cary Grant's love of the minty Stinger, a drink most likely born during Prohibition to disguise the smell of hooch, debuts on the carte as does a sexy Brandy Milk Punch and Widow's Kiss, blending the aromatic firepower of two herbal liqueurs. For non-traditionalists, the Sidecar's cousin - Between the Sheets - rounds out the Brandy selections.

_____________________________________________________________

CAROL BURNETT SET FOR TELEVISION APPEARANCES INCLUDING THE TODAY SHOW, CBS THIS MORNING, THE TONIGHT SHOW AND MORE!!! 

VICKI LAWRENCE, TIM CONWAY & CAROL BURNETT TO MAKE FIRST COMBINED APPEARANCE ON THE VIEW
 
THE MUCH-BELOVED 25-TIME EMMY AWARD WINNING CAROL BURNETT SHOW WILL BE RELEASED IN MULTIPLE CONFIGURATIONS, WITH ALL EPISODES PERSONALLY SELECTED BY CAROL BURNETT ON SEPTEMBER 25



New York, NY (September 18, 2012) – Time Life, the home of classic TV, including GET SMART, THE DEAN MARTIN VARIETY SHOW, THE SIX MILLION DOLLAR MAN and THE SMOTHERS BROTHERS COMEDY HOUR,  will release on DVD one of the most beloved and acclaimed series in the history of television — THE CAROL BURNETT SHOW.  The series, considered by many to be the greatest comedy-variety show ever produced, will be made available in several DVD configurations beginning September 25th, featuring episodes hand-selected by Carol Burnett.  Time Life's release of THE CAROL BURNETT SHOW marks the first time the show has been available in retail stores. "It will be wonderful to see DVDs of my show in stores…" said Burnett.

Carol Burnett will, once again, grab the hearts of America through laughter as she appears on The Today Show on September 24th, CBS This Morning on September 25th, and The Tonight Show on October 2nd.  In addition, Carol will be joined by fellow cast member friends Vicki Lawrence and Tim Conway for a variety of shows including their first stop at The View on September 24th, and Anderson on September 25th.  More promotional appearances will be announced in the coming weeks.

Time Life's initial release of THE CAROL BURNETT SHOW will come in four different configurations:

THE CAROL BURNETT SHOW—CAROL'S FAVORITES:  A 6-DVD set boasting 16 complete, unedited episodes featuring the most popular and hilarious sketches and characters from the long-running series.  Included:  Starlet O'Hara in "Went with the Wind", The Family, Tudball & Wiggins, The Oldest Man and additional movie parodies. Also featured in this jam-packed set are guest appearances by Carl Reiner, Steve Martin, Betty White, Joan Rivers, Shirley MacLaine, The Jackson 5, and many more.
THE BEST OF THE CAROL BURNETT SHOW:  2-DVD set with 7 all-time classic episodes chosen by Carol Burnett.
THE BEST OF THE CAROL BURNETT SHOW:  Single-DVD with "Went with the Wind," classic sketches of The Family, Tudball & Wiggins, and others. 
For the ultimate collector—the long-awaited 22-DVD boxed set THE CAROL BURNETT SHOW ULTIMATE COLLECTION.  This incredible package contains 50 episodes and more than twenty hours of new, never-before-seen bonus features.  The unprecedented collection comes in a creatively-designed collector's box.
All configurations will feature detailed and generous bonus features, specially produced for this historic release, including:

A laugh-filled roundtable discussion with Carol Burnett, Tim Conway, Vicki Lawrence and Lyle Waggoner, reminiscing about 11 years of fun and entertainment they created.
A personal tribute from the cast honoring the much-beloved fellow cast member Harvey Korman.
Multiple featurettes on the history of the show, the genesis of key characters and sketches, Carol's fans, and the influence Carol and the show have had on several generations of comedians and television hosts.
New and exclusive interviews with fellow entertainers and guests on the show, including Carl Reiner, Jane Lynch, Betty White, Amy Poehler, Bernadette Peters,  and others.
THE CAROL BURNETT SHOW debuted on CBS in 1967 and ran for 11 years, receiving 25 Emmy Awards and five Golden Globes, making it one of the most honored shows in television history. TIME Magazine named THE CAROL BURNETT SHOW one of the "100 Best Television Shows of all Time" and Carol Burnett has been honored with more People's Choice Awards than any other actress.
 
Carol Burnett, Tim Conway and Vicki Lawrence will make several national TV appearances to celebrate the DVD release of THE CAROL BURNETT SHOW.

---