GOODBYE PAUL NEWMAN, AND WE THANK YOU
FOR YOUR OUTSTANDING PEFORMANCES AND
PERSONAL CONTRIBUTIONS TO OUR PLANET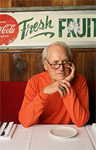 Paul Newman died from cancer in his Westport, Connecticut home this week. He was 83, a great movie star of the 20th-century and a man who gave more than he knew to the lives of everyone around him.
Newman was so handsome, and so likable that he was adored by women, but respected by men, in and out of the industry. His performances in Hud, Cool Hand Luke and Butch Cassidy, as well as Philadelphia Story and many more were all forever planted in our minds and hearts. He acted in more than 65 movies over 50 years, was nominated six times for the Oscar, and took one home for The Color of Money in 1986. Mr. & Mrs. Bridge, a film that featured both Newman and Woodward, will always be precious  as an example of their great talent, as well as their special relationship on and off screen.
The charitable bent of this beautiful blue eyed man became known when he founded The Rowdy Ridge Gang summer camps for ailing children, and also founded The Scott Newman Center, in memory of his only son who died of an overdose at 28.  In 1982 he became an entrepreneur, opening a company called Newman's Own, which began with a lark to sell his own salad dressing recipe. The nonprofit took off and 25 years later has expanded to countless new products, with all the proceeds going to charity; over 200-million. He and daughter Nell Newman became renowned in the health food industry for developing and producing great food for the planet that also supported a bevy of charities. Daughter Nell runs the organic branch of the company.
In an industry where people change partners like wardrobe, it was always inspiring to watch the special and long relationship of Paul Newman and Joanne Woodward, who had three daughters together, and presented us with so many years of films enjoyment. I admired the fact that Paul Newman always retained absolute privacy during interviews regarding their relationship and life together. Perhaps this is one reason the couple stuck like glue for fifty years. He was once quoted as saying when asked about fidelity "I have steak at home, why go out for hamburger?"
He gave us all a lifetime of fun, excitement and extremely fine work on the screen, and is a stellar example of giving back through the creation of healthy food products with sales that really make a difference to the charities they support. The legacy he has left is extraordinary.
---
EMMY WINNER
ALEC BALDWIN WINS BEST ACTOR EMMY
"30 ROCK" ROCKS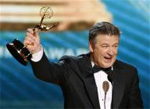 Alec Baldwin won the Emmy Award as best actor in a television comedy series on Sunday for his role as a venal, egotistical broadcast executive on NBC's network TV satire "30 Rock."
Baldwin was competing against fellow NBC star Steve Carell "The Office," and three-time past winner Tony Shalhoub of "Monk," Charlie Sheen from "Two and a Half Men" and Lee Pace of the new ABC series "Pushing Daisies."
---
The Women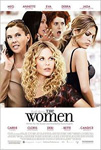 The Women opened last week and has gotten major approval from a bevy of women who bought a ticket. Older wiser types said "it's a cute movie" and younger women saw it as a breakthrough for the importance of women to pursue their talent and ambitions. I personally was taken back to remember and experience outstanding moments with my own children, mother, friends and an ex-husband. This is a great film that is filled with the fragile nature of human beings, frindship, love and relationships. It is much different than the early version, and much better!
The acting was all wonderful, and the director did a fantastic job considering the amount of star-power in this film. The photography was also extremely good and the writing had me either crying or laughing out loud.
---
LILY COLLINS HONORED AS OUTSTANDING TEEN
The Maple Conseling Center Honors Talented Daughter of Phil Collins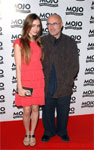 Lily Collins is the daughter of renowned singer of rocker group Genesis Phil Collins, and Jill Collins, a Beverly Hills activist who has served on countless organization boards and was a Commissioner for the City of Beverly Hills Parks & Recreations Department. Lily was named "Outstanding Teen of the Year" by the Maple Counseling Center, has been a teen contributor for national magazines, and was hired to be a teen reporter for Nickelodeon.
I watched Lily go from a gangly little girl to a smashing young woman, who is full of talent and dreams, which are coming true. I saw her a few years ago and she told me she wanted to be on TV interviewing people. I told her if she could see it she could do it. But, everyone who knew Lily understood that she was a special person who would make a great contribution. Congratulations  dear Lily, God bless you and keep going! For information on MCC visit: www.tmcc.org
---
THE BROADWAY LEAGUE
ANNOUNCES OFFICIAL LAUNCH OF THE
BROADWAY CONCIERGE & TICKET CENTER
Buy theatre tickets, make restaurant reservations and book a hotel -- all at the same time!
Broadway events to take place every Wednesday
New York, New York – September 18, 2008) Getting to Broadway just got easier! The Broadway Concierge & Ticket Center is the new service from The Broadway League that will offer audiences the official place to go for five-star Broadway hospitality and customized service for Broadway and Off-Broadway tickets and information.
Located inside the Times Square Information Center on Broadway between 46th & 47th streets, the first-of-its-kind program reflects Broadway's heightened focus on customer service to simplify and enhance the process of going to the theatre. It makes Broadway easier for both New Yorkers and visitors to New York!
The knowledgeable staff will offer a wide variety of services including: general Broadway information in six languages; show selection assistance; same-day and advance ticket purchase (regular and premium-priced); restaurant, hotel, and car service reservations; parking information; special packages; family guides; free neighborhood maps; plus special events and giveaways. Concierge services will be free to all who buy tickets from the ticket center. BroadwayLeague.com will post up-to-date information.
Charlotte St. Martin, Executive Director of The Broadway League, said, "Whether it's show information in six languages, reservations at a restaurant near the theatre, or suggestions on where to have a nightcap after the performance, the Broadway Concierge & Ticket Center is where theatregoers can get everything they need to complete their Broadway experience."
"The new Broadway Concierge & Ticket Center is a nice addition to the comprehensive roster of services that are within easy reach to visitors from around the globe," said George Fertitta, CEO of NYC & Company, the City's official marketing, tourism and partnership organization.  "We look forward to helping promote this new service, which will make the experience of visiting Broadway easier while helping to boost local businesses in the Times Square area."
St. Martin continues, "Our goal is to demystify the process and provide customized service to loyal theatregoers in the tri-state area and the many tourists who find their way to Times Square. With one stop, our specialists can help your family decide on a show, book your table at a nearby restaurant, and tell you where to park your car."
Among the festivities planned for the launch event on Thursday, September 18,th Bebe Neuwirth will perform an original song written by multiple Tony Awardä winner Charles Strouse and Lee Adams in honor of the exciting new service for lovers of Broadway.
To further highlight the benefits the new hospitality center will provide to theatre patrons, Sirius XM Radio will present "SIRIUS Live on Broadway" at noon every Wednesday. The new program will feature interviews and performances with Broadway talent in front of a live audience, followed by autographing signing and photos ops.
Guests can also sign up for Audience Rewards, the first and only experiential rewards program that thanks patrons for their loyalty to Broadway and the performing arts.  A gift of 500 bonus points will be given to those who sign up at the Broadway Concierge & Ticket Center.   Another great feature is the Visa Signature VIP red carpet priority line, where Visa Signature cardholders can go straight to the front in their own exclusive line.
The Broadway Concierge & Ticket Center is located in the Times Square Information Center at 1560 Broadway (between 46th and 47th streets) and is open Monday through Saturday from 9am to 7pm and Sundays from 10am to 6pm.
The Broadway Concierge & Ticket Center is presented by Visa with support provided by the official sponsor, The New York Times. Visa is the preferred card of the Broadway Concierge & Ticket Center.
---
PATTI AUSTIN, DEE DEE BRIGHTWATERS,
ARTURO SANDOVAL,  CHRISTIAN SCOTT,
MICHEL CAMILO & DEAN FRASER TO HEADLINE
ANGUILLA'S TRANQUILITY JAZZ FESTIVAL
The Caribbean's purest Jazz Festival set for November 6-9, 2008
Special Three & Four Night Packages Available at Wide Range of Properties
The Anguilla Tourist Board and BET Event Productions have announced the special performers for the Sixth Annual Tranquility Jazz Festival set to take place in the island paradise of Anguilla on November 6-9, 2008. The "Straight. No Chaser. Tranquility Jazz Festival" has earned a reputation as one of the Caribbean's only true all jazz events and this year's lineup is guaranteed to keep the tradition going.
The star-studded lineup will feature Patti Austin, the legendary and beloved performer, songwriter and vocalist; Trumpeter Christian Scott, one of the brightest new jazz stars; Tony winner and two time Grammy-winning jazz vocalist Dee Dee Brightwaters; saxophonist Dean Fraser, one of Jamaica's finest brass players; Michel Camilo, Grammy and two-time Latin Grammy Award winning pianist from the Dominican Republic, and Arturo Sandoval, one of the world's most acknowledged guardians of jazz trumpet and flugel horn, winner of 4 Grammy Awards, 6 Billboard Awards and an Emmy Award.  They will be joined by a host of young, talented Anguillian musicians, ready to make their mark in the jazz world.
The festivities get underway on Thursday, November 6 at CuisinArt Resort & Spa with dinner and an intimate evening with Patti Austin.  Friday swings in the daytime too, with "Jazz on the Parkway" a showcase of local and regional artists from 11:00am to 5:00pm presented by the National Bank of Anguilla.  That night, the action moves to the festival's main event venue, the Temenos Golf Club with headliners Arturo Sandoval and Christian Scott.  Saturday brings an exciting triple billing back at Temenos with Dee Dee Bridgewater, Dean Fraser and Michel Camilo, and a set from local or regional performers. Sunday provides the perfect send off to the weekend as the action takes to the beach at Sandy Ground for the traditional free finale with Dean Fraser and a host of local and regional performers.    
Special packages are available island wide at a selection of luxury and affordable accommodations with options for land only and air/land offerings.  All packages include festival tickets and are available at www.anguillajazz.org.  A sampling of land only packages include:  Three Nights:  Anguilla Great House - $590.00; Sirena Resort & Villas - $590.00; Paradise Cove Resort - $600.00; Carimar Beach Club  - $499.00; CuisinArt Resort & Spa - $1179.00 and Cap Juluca - $1185.00. Four Nights:  Anguilla Great House - $715.00; Sirena Resort & Villas - $715.00; Paradise Cove Resort - $720.00; Carimar Beach Club - $609.00; CuisinArt Beach Resort & Spa- $1350.00 and Cap Juluca - $1400.00.
Event sponsors include the National Bank of Anguilla, Anguilla Social Security Board, St. Regis Temenos, Tropical Shipping, Avis Apex, Digicel, American Express, CuisinArt Resort & Spa, Paradise Cove Resort and American Airlines' American Eagle.
To learn more about Anguilla, call the Anguilla Tourist Board at 1-877-4 ANGUILLA or visit www.anguilla-vacation.com and www.anguillajazz.org.
---
ORDER PASSES EARLY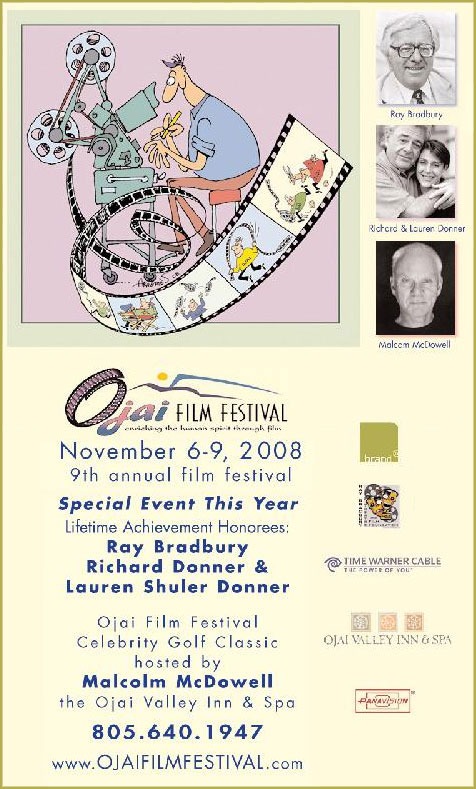 ---
GIMME A CUPPA JOE
60s' Hippie Icon/Activist Country Joe McDonald Debuts Community Coffee House/Music Hall in Berkeley's Gourmet Ghetto
WHAT: Berkeley, CA-Country Joe's Café will debut on Thursday, October 16th at 1600 Shattuck Avenue in the heart of Berkeley's popular Gourmet Ghetto. The new Coffee House/Concert Hall is located in the ground floor of the award winning Café de la Paz.  Cafe de la Paz's Russell Bass and Country Joe McDonald have announced plans for a four day celebration, beginning with a ribbon cutting by Berkeley Mayor Tom Bates and a celebrity invitation only Grand Opening party. Café de la Paz, founded in 1991 by 60's activist Russell Bass is a center for political and cultural activism as well as the East Bay's original, award winning tapas and nuevo Latino cuisine. 
60s' Hippie Icon/Activist and Vietnam Era veteran, Country Joe McDonald will showcase Berkeley's newest live music venue with a solo show on Saturday evening, October 18th.  The culmination of the gala four day grand opening celebration of Country Joe's Cafe will be on Sunday, October 19th
when McDonald will be honored by Berkeley Mayor Tom Bates who will proclaim Country Joe McDonald Day at North Berkeley's annual Spice of Life Festival.  McDonald will host a day of live music at North Shattuck Avenue's popular street fair on the Country Joe's Café Open Mic stage at Cedar & Shattuck.
Country Joe McDonald first gained national recognition from his participation in San Francisco's 1967 Summer of Love and the 1969 Woodstock Festival. McDonald helped led the antiwar movement of the 60's with his classic I feel Like I'm Fixin To Die Rag and the famous "Gimme an F" or Fish Cheer.  Country Joe McDonald remembers fondly the Jabberwalk Cafe of Berkeley in the 60s' where he and his band the Fish got their start. Cafe de la Paz owner Russell Bass offered the use of his Fiesta room to McDonald who used the intimate 100 seat theater to create his popular Tribute to Woody Guthrie.  The show played to enthusiastic standing room only crowds and was critically acclaimed in the San Francisco Chronicle.  After teaming up with Ramblin Jack Elliot last April, Joe approached Russell with the idea to turn his downstairs bar and Fiesta room into a coffee house and music hall.  "A place for creative people to just hang out" said McDonald. . ."Like New York's legendary Bitter End, Folk City and San Francisco's Cafe Trieste." McDonald has donated much of his incredible collection of music posters and rock memorabilia to cover the walls of his new coffee house.
WHAT: Country Joe's Café-Schedule of Grand Opening Events
WHERE: Country Joe's Café at Café de la Paz
1600 Shattuck Avenue, Berkeley, CA
WHEN: Thursday- Sunday, October 16-19th
  
Friday, October 17th
Public Grand Opening
7:00 AM-Breakfast Burrito & Cuppa Joe With McDonald
   
Saturday, October 18th
Public Opening & Country Joe Concert
7:30 PM-An Evening with Country Joe McDonald performance
Sunday, October 19th
Open Mic Stage at North Berkeley's Spice of Life Festival
11-5 PM-Country Joe's Open Mic Stage (Cedar & Shattuck)
12 Noon-Mayor Declares Country Joe Day at Country Joe Open Mic Stage
TICKETS:
October 16th, Celebrity Grand Opening Dinner $40
October 16th, VIP Grand Opening Party $10
October 18th, An Evening with Country Joe McDonald $25
All TICKETS IN ADVANCE:
Country Joe's Café at Cafe de la Paz (510) 843-0662
http://www.cafedelapaz.net/
---