Founder of TasteTV, author of "Chocolate FRENCH, " "The Chocolate Guide,"  "The Cafes of San Francisco"

CELEBRATING ARTISAN CHOCOLATE & CONFECTIONS


LOS ANGELES CHOCOLATE SALON
Chocolate lovers, en garde! The premier major chocolate show in the Los Angeles area this millenium takes place at the 9th Annual Los Angeles CHOCOLATE SALON on September 26, 2015 in Pasadena.
Location
The Pasadena Center, Conference Building
300 Green Street
PasadenaCenter.com

PARTICIPANTS AT THE LOS ANGELES SALON

Celebrating chocolate lovers in Southern California, participants may include chocolatiers, confectioners, and other culinary artisans, such as 2014 partners:
Amano Artisan Chocolate
Amella Caramels
CocoTutti
The Tea Room Chocolate Company
Chocolats du Calibressan
Vivian Bomboneria
David Bacco Chocolatier
Truffles N Toffee
Fera'wyn's Artisan Chocolates
Dove Chocolate Discoveries
Gourmet Blends
Farm Fresh To You
The Gourmandise School
Nomad Two Worlds
New Orleans Bill

TasteTV
Marco Paolo Chocolates
Valenza Chocolatier
Mignon Chocolate Boutique
Chuao Chocolatier
Marti Chocolatt
Les Beaux Chocolats
Taza Chocolate
Plumeria Flours
Amara Chocolate
Choctal
Tequila Alquimia
Le Cordon Bleu College of Culinary Arts
Resorts and Vacation Club
Meetup.com
Chocolate Television
Chocolate-themed art creations from Eye Heart Art
PK Perfumes
and more...
Judges, Presenters, Speakers for 2015 include:
Susan Irby, The Bikini Chef, KABC Radio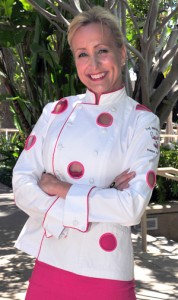 Susan Irby The Bikini Chef hosts Bikini Lifestyles "Wine Dine and Workout" on PBS, AMERICA ONE, DirectTV, AM 790 KABC Los Angeles, and hosts LIVE events. Well-loved for her "figure flattering flavors", Susan Irby The Bikini Chef brings to life good health, delicious recipes, and exercise tips.

In print, Irby has authored 7 top selling cookbooks: The Complete Idiot's Guide Quinoa Cookbook (2012 Penguin Publishing), Boost Your Metabolism (2010 Adams Media), Substitute Yourself Skinny (2010 Adams Media), $7 Healthy Meals, Quick and Easy Meals, and Pressure Cooker meals (2009, 2010 Adams Media), and Cooking With Susan, Southern Family Favorites (2000 Cookbook Publishers).

www.thebikinichef.com
Bonnie Carroll - Publisher/Editor-in-Chief of Lifebitesnews.com.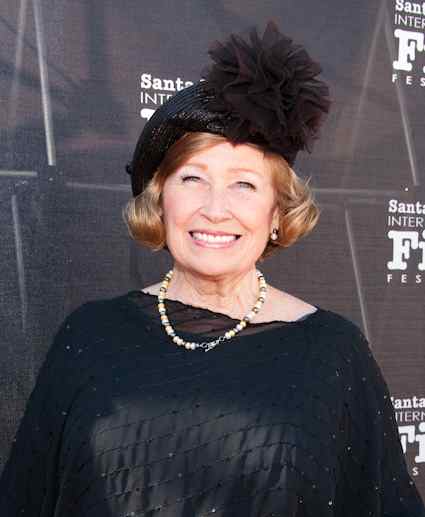 Online international monthly travel/lifestyle magazine, founded 2005. Writer/editor/contributor to numerous magazines and newspapers in Beverly HIlls, Malibu, Santa Barbara over the past twenty years. Food & beverage bureau chief for Food & Beverage International Magazine 1997-2000.
Founder and President of Santa Barbara Travel Writers Collective. Founding member of Santa Barbara Press Club. Member of Los Angeles Press Club. Around the World Travel reporter KZSB 1290 Radio. Innactive member SAG/AFTRA. Judge for Tasty Awards 2011, 2012 and participation in numerous chef/food related award events since 1985. www.lifebitesnews.com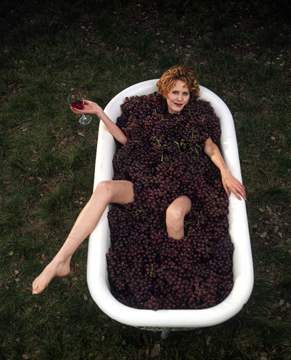 Amy Reilly, Life of Reilly
Amy Reiley has a Masters in Gastronomy from Le Cordon Bleu. She is the founder of Life of Reiley, a boutique cookbook publishing company and Editorial Director of EatSomethingSexy.com. www.lifeofreiley.com, and more . . . Visit TasteTV website www.TasteTV.com for final list of participants, judges, speakers. Winners will be recognized at TasteTV Awards in Hollywood, January 2016.
Guest Speaker:
Lee Scott Theisen Ph.D. -  Food History Expert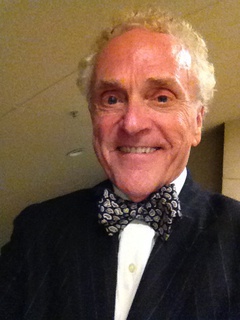 ___________________________________________________________________