TINSELTOWN TIBITS . . .
LILY COLLINS NEW PARIS ADVENTURE A HIT!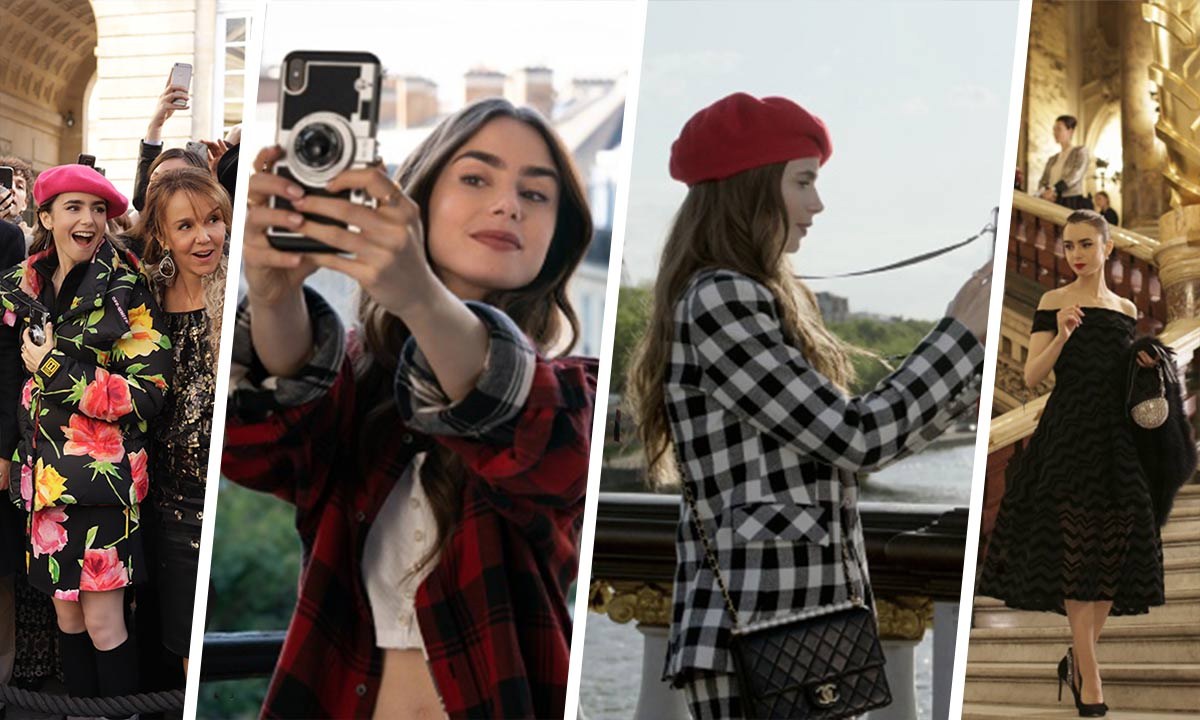 Lily Collins' new series, now streaming, and HBO's "Sex and the City," which said goodbye to the small screen in 2004 after six seasons, were both created by Darren Star.
Lovely Lily Collins takes viewers through the best of Paris during the filming of her new series and is getting raves from fans but also travel buffs who are loving a different view of hot travel places in the heart of France.
Countless Social Media chats are raving about how much viewers are loving this wonderful new production. Congratulations to Lily Collins, Cast, Crew and all for a fabulous job!
_________________________________________________________________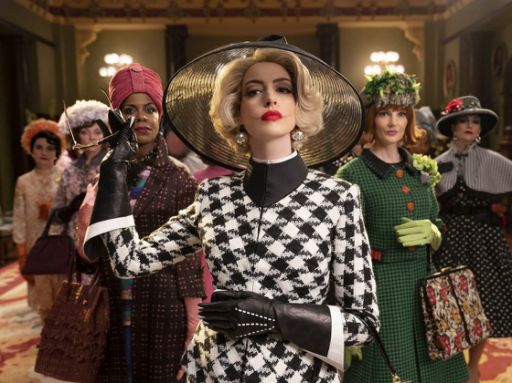 Anne Hathaway in "The Witches" on HBO Max. (Daniel Smith / HBO Max
ROALD DAHL'S CLASSIC "THE WITCHES" TRANSFORMED INTO A TALE EVERY AUDIENCE CAN LOVE
Roald Dahl's 1983 novel "The Witches" has always been a scarry children's story. Robert Zemeckis delivers a new cinematic take on the Dahl story. In Zemeckis' "The Witches," which is  streaming on HBO Max, the setting goes from Europe to rural Alabama in 1968, and the cast twirls into a whole new version.
The Oscar-winning director Zemeciks joined forces with "black-ish" creator Kenya Barris as his co-writer to tell a different story. The pair wanted to expand the original story and "present a different type of culture," according to Zemeckis, who adds, "These stories take places in all cultures." The film's grandma (Octavia Spencer) and young hero (Jahzir Bruno) are now Black, an idea that developed early in the process.
I loved it and thought Ann Hathaway was amazing, along with Octavia Spencer and Jahzir Bruno. This is a perfect film for everyone to curl up with some pumpkin popcorn and cider and take a new look at an old classic, and a new look at an old world.
___________________________________________________________________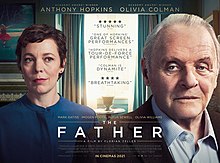 THE FATHER
The Father, a 2020 drama film co-written and directed by Florian Zeller, based on his 2012 play Le Pere is a French-British co-production, the film stars Anthony Hopkins, Olivia Colman, Mark Gatiss, Imogen Poots, Rufus Sewell, and Olivia Williams. It follows an aging Welshman who is dealing with his progressive memory loss, and his struggles as his daughter moves into his flat with him.
The Father had its world premier at Sundance Film Festival on January 27, 2020 and was released in the US on December 18, 2020 by Sony Pictures Classics, and in the United Kingdom on January 8, 2021 by Lionsgate. The film received acclaim from critics, who lauded Hopkins and Colman's performance and praised its depiction of dementia.
Reviews: included Owen Gleiberman for Variety who said "The Father does something that few movies about mental deterioration in old age have brought off in quite this way, or this fully. It places us in the mind of someone losing his mind — and it does so by revealing that mind to be a place of seemingly rational and coherent experience."
The Guardian, Benjamin Lee wrote of Hopkins' performance: "It's astounding, heartbreaking work, watching him try to rationally explain to himself and those around him what he's experiencing. In some of the film's most quietly upsetting moments, his world has shifted yet again but he remains silent, knowing that any attempt to question what he's woken up to will only fall on deaf ears. Hopkins runs the full gamut from fury to outrage to upset and never once does it feel like a constructed character bit, despite our association with him as an actor with a storied career."
Todd McCarthy of The Hollywood Reporter wrote "the best film about the wages of aging since Amour eight years ago, The Father takes a bracingly insightful, subtle and nuanced look at encroaching dementia and the toll it takes on those in close proximity to the afflicted. Fronted by a stupendous performance from Anthony Hopkins as a proud Englishman in denial of his condition, this penetrating work marks an outstanding directorial debut by the play's French author Florian Zeller."
The Father has been given official selection by Sundance Film Festival, Toronto International Film Festival, Telluride Film Festival, Zurich Film Festival, Hamptons International Film Festival, Dinard British Film Festival, and the Pearls section for San Sebastian International Film Festival. The film also received the Audience Award at Toronto International Film Festival.
Awards include Silver Medallion Award at Telluride Film Festival (Anthony Hopkins), Tribute award at Toronto International Film Festival (Anthony Hopkins), Golden Eyes Award Zurich Film Festival (Olivia Colman), Audience Award at Cinefest Sudbury, Audience Award at CIFF.
The father and daughter struggle of a young woman trying to understand and provide the best solutions for her father who is slipping away into a world of dementia is so emotionally touching. Anyone who has had this kind of interaction with a family member or loved one with dementia will struggle watching Hopkins losing his memory and his grasp on reality. The Ludovico Einaudi's opera soundtrack is an extremely powerful element throughout.
I have been such a fan of Anthony Hopkins over the years and am delighted to say this film may be one of his best. Olivia Colman's performance is outstanding as well. It is truthful and painful and yet quite beautiful in allowing the viewer to experience an illness that inevitably affects countless families throughout the world each year.
THE FATHER – TRAILER:
https://video.search.yahoo.com/yhs/search?fr=yhs-trp-001&hsimp=yhs-001&hspart=trp&p=%22The+Father%22+Film#id=0&vid=eac07c1c29e7a4580045af626b90ff2a&action=click
_________________________________________________________________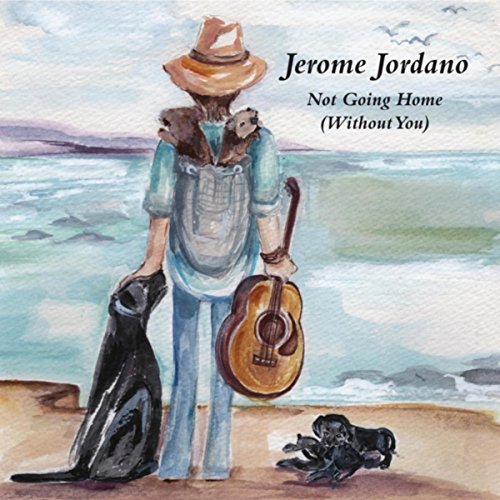 Album Release Jerome Jordano         
   Not Going Home (Without You)

Great new CD & Album release by Musician, Singer, Songwriter Jerome Jordano - available at CD Baby, i Tunes and Spotify, SPRS_jj Instagram.
$14.99 + Shipping
Shattered Paradigm Records, LLC

Live Authentically
 www.shatteredparidigmrecords.com
Also available in Vinyl $21.99 + Shipping
---