A CHORUS LINE RETURNS AS MAGICAL AS EVER
By Laurence Vittes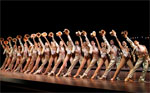 If you love musicals, don't miss the revival of "A Chorus Line," now showing at the Ahmanson Theatre through July 6.
It's done with such a compelling combination of professional expertise, endearing affection and emotional naturalness that you will fall in love with the characters all over again while falling under the spell of the show's conceit, set on the bare stage of a Broadway theater during an audition for chorus line members of a new musical.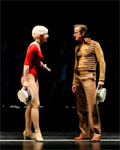 During the taped workshop sessions with Broadway dancers which formed the basis for the musical, random characters would be chosen at the end for the chorus jobs at each performance, resulting in genuine surprise among the cast. Too bad that the idea of such a radical improvisatory approach was dropped, as, of course, subsequent productions have the same set of characters winning the slots. Perhaps it's for the better; otherwise, there would be countless "A Chorus Line" addicts (or at least, more than there already are) spending their life savings on attending all the performances of a run.
The exciting new production at the Ahmanson is a touring production of the Broadway revival that opened at the Gerald Schoenfeld Theater in October, 2006 following a run in San Francisco. The production is directed by Bob Avian, with the choreography reconstructed by Baayork Lee, who played Connie Wong in the original production. Michael Gruber plays Zach, the director running the auditioning process, and Nikki Snelson plays Cassie, Zach's former girlfriend. 
Seeing it again after more than 30 years, I was reminded of how exuberant a theatrical experience it was, and how warmly human the afterglow coming out of the theater was. The choreography was busier than I remembered, although it was lots and lots of exhilarating fun throughout, and the impact of the mirrored backdrop at the end was less than I remembered.
No matter, when the girls and boys come out dressed in their elegant, glittering togs for one last performance of "One," which also serves as the perfect encore routine, my heart was won. And listening to the roars of the audience, it was an near unanimous thing.
Incidentally, although the cast in this production is both anonymous and of star quality, as it should be, my favorite was Gabrielle Ruiz who, as Diana ("Nothing") sang with such beauty of phrasing that it took my breath away.
For more information or to buy tickets, go to centertheatregroup.org or phone 213-628-2772.

---
FILM FESTIVAL NEWS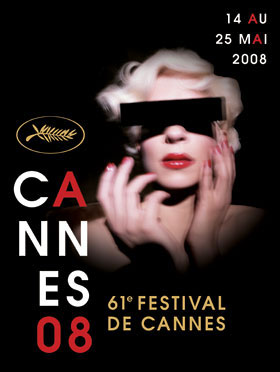 Visit: Festival de Cannes for 2008 Winners
---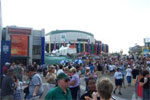 MONTREAL
SUMMER JAZZ FESTIVAL 
Festival International de Jazz de Montréal
The Montreal International Jazz Festival (FIJM) also called the Jazz Fest, is the largest jazz festival in the world.
---
Hawaii's Big Island Stars in New Indiana Jones and the Kingdom of the Crystal Skull Motion Picture 
 
Come to Hilo for a "Vacation on Location!"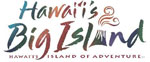 Hilo, Hawaii's Big Island (May 22, 2008) -- Moviegoers headed to the box office to catch the new Paramount Pictures' Indiana Jones and the Kingdom of the Crystal Skull blockbuster will get to feast their eyes on the lush Hawaiian rainforests of East Hawaii's Puna District, on the Island of Hawaii.
 
The movie is the fourth in the wildly popular Indiana Jones series, produced by cinematic giant George Lucas, and directed by equally renowned Steven Spielberg and Kathleen Kennedy. Hawaii shows up near the second hour, in one of the film's most action-packed sequences: a seat-clutching chase scene through dense, ivy-covered, palm tree-studded forest on a narrow, unpaved road that meanders along steep coastal cliffs.
 
Never mind that gigantic ants and vicious monkeys attack everyone, those were created in the fertile imaginations and computers of the special effects team, far from Hawaii.
 
In the scene, Indiana Jones (Harrison Ford), his rekindled flame Marion Ravenwood (Karen Allen) and young Mutt (Shia LaBeouf) try to out-race and out-maneuver wily Russian villains in circa 1957 army jeeps. A thrilling sword fight between Mutt and the evil Irina Spalko (Cate Blanchett) orchestrated atop speeding military vehicles through impenetrable jungle should come with a warning: don't try this on your vacation.
 
The scene was filmed on private land in the Puna District, and several eco-tour operators on Hawaii's Big Island, including KapohoKine Adventures, Wild Orchid Tours and Native Guide Hawaii, can lead intrepid explorers to similar exotic Puna locales. The production was on island for approximately eight weeks last summer, and was all but cloaked in secrecy, according to insiders.
 
"Back in January 2007, I scouted locations for them. At that time, it was highly secretive. I didn't know who we'd be working with, but I was told it would be huge," revealed Gail Pyburn at the Honolulu premiere two nights ago. Pyburn, a Papaikou-based location scout/videographer, owns Rolling Lilikoi Productions, and has worked on countless movies and productions.
 
"What's amazing is they scouted the entire world for this location, and chose Puna," she said. The Puna Distrcit, the largest district in the state, is revered for its Hawaiian rainforest, lush dense jungle, dramatic coastline, and relatively untouched wilderness. It's also one of the most affordable and unique places to visit, with numerous B&Bs, vacation rentals, and spa retreats available to travelers.
 
Big Island Film Commissioner John Mason says the production was a "well oiled machine."
 
"They were extremely organized for such a huge logistical operation," Mason said. The crew erected a massive tent city in Puna, far off the beaten path.
 
"Not only was the Puna location a great incentive to film here, but another big deciding factor was Act 88, the state tax credit we provide to enourage film, television, commericial and TV producitons to shoot in the state," Mason said.
 
The private waterfall land at the Inn at Kulaniapia Falls in upper Hilo was almost famous. Innkeepers Len and Jane Sutton, who also attended the Honolulu premiere, recall how the Indiana Jones crew spent many long hours erecting an elaborate set around their private 120-foot waterfall. However, the producers decided to cancel the shoot at the last minute, as a storm system moved south of Hawaii Island.
 
The Suttons, whose gorgeous waterfall property has been used for other commericial productions, said they didn't mind being canceled at the last minute. They still feel like they got their 15 minutes of "almost" fame. The Hawaii scenes ended up being filmed entirely in Puna on the Big Island.
 
Around town, employees at Hilo Bay Cafe and other local eateries are still buzzing with reports of waiting on Harrison Ford, Shia LaBeouf and the film's other top-tier stars. But where did they sleep? The crew and some of the cast stayed at the Banyan Drive hotels along Hilo's scenic bayfront, namely the Naniloa Volcanoes Resort, the Hilo Hawaiian Hotel and Uncle Billy's. The megastars stayed in private, non-disclosed homes in the area. Yes, the local team who worked on the production are tight-lipped about revealing the deepest secrets, but rumor has it that at least two A-Listers stayed at a certain B&B within Hilo's lovely Reed's Island enclave.
 
But that's all we can tell you.
 
For more information about Puna and Hilo getaways, contact your travel agent, or visit www.bigisland.org. And don't forget the popcorn!

---
Crosby Stills Nash, WHY to Concert-Goers:
If You're a Fan, Bring a Can
Crosby Stills and Nash has partnered with WHY (World Hunger Year) to put food on the shelves of food banks that are serving America's hungry.  Concert-goers who attend shows during their upcoming  tour of North America are asked to bring non-perishable food that will be collected by food bank representatives for distribution to those in need. CSN will perform on June 18 at the Santa Barbara Bowl and will benefit the Food Bank of Santa BarbaraCounty. For special benefit tickets to CSN's concerts, please visit  www.whyhunger.org.
The food drive during Crosby, Stills & Nash's tour is in association with Artists Against Hunger & Poverty, WHY's program that enlists performing artists to raise awareness and funds for the fight against hunger and poverty.  In addition to CSN, other prominent artists supporting WHY include founding member Bruce Springsteen, Jackson Browne, Michael McDonald, DMC, Lupe Fiasco, Aerosmith and others.
"WHY thanks CSN for their ongoing commitment to social justice and for fighting hunger and poverty in the U.S. with food drives on his current tour. This is a unique opportunity for their fans to give back in a simple and meaningful way that helps their neighbors in need." said Noreen Springstead, WHY's Director of Marketing & Fundraising. "In America today, more than 25 million people rely on food banks, pantries, and soup kitchens to feed themselves and their families. The local charities that will benefit from the food drives are on the frontlines fighting hunger and helping millions of people every day of the year."
Through their efforts as well as other initiatives, WHY is helping thousands of America's hungry connect to food pantries, soup kitchens, shelter, and government programs in their areas by providing immediate help through the National Hunger Hotline 1-866-3-HUNGRY. WHY also supports the work of more than 8,750 community-based organizations working on the frontlines to help poor and hungry Americans move out of poverty, more specifically helping them tap their own power to be self-reliant through job training, life skills, urban farming, after school programs, affordable housing, entrepreneurial businesses, and much more. WHY fights hunger and poverty worldwide with grassroots solutions that secure basic rights to food, water, land, jobs, and credit.
For more information about WHY's Artists Against Hunger and Poverty program, call 212-629-8850, x30.
About WHY 
Founded in 1975, WHY is a leader in the fight against hunger and poverty in the United States and around the world.  Convinced that solutions to hunger and poverty can be found at the grassroots level, WHY advances long-term solutions to hunger and poverty by supporting community-based organizations that empower individuals and build self-reliance. WHY envisions a world without hunger and poverty to be achieved by shifting prevailing viewpoints on why hunger and poverty exist and by influencing  policymakers to put an end to this human tragedy. Bruce Springsteen is a founding member of Artists Against Hunger & Poverty.  WHY is a not-for-profit registered 501(c)(3) organization founded by radio talk show host and present Executive Director Bill Ayres, and the late singer-songwriter Harry Chapin. www.whyhunger.org
About Crosby, Stills, & Nash
CSN formed in Los Angeles in 1968. Their debut self-titled album from 1969 aided them in landing the award for that year's Best New Artist GRAMMY©. The Rock and Roll Hall of Fame welcomed Crosby, Stills & Nash in 1997, stating that they "have remained America's longest-running experiment in vocal harmony and social relevance". CSN has often been called the "voice of an entire generation." The trio has come together again to tour North America this spring and summer with their peerless harmonies and messages of social justice, reaching many generations of fans across America.

---