WYNONNA AND KENNY ROGERS HEADLINE 2009 DIVAS NASHVEGAS' EVENT


Wynonna & Kenny offer "Divas NashVegas" UltimateFAN VIP Experience at CMTAuctions.com
 Wynonna and Kenny Rogers (Divas Nashvegas' first official "He-Va") will headline this year's highly-anticipated Divas Nashvegas 2009 fundraiser for Oasis Center, presented by HCA, set for Saturday, May 16, at 7:00 p.m. in the Loveless Barn, located at 8400 Highway 100, next to the famous Loveless Café.
Also featured is a rare and very special appearance of legendary country duo The Judds. Naomi Judd will join daughter Wynonna onstage to thrill audiences with some of their classic hits.
In addition to the headliners, Nashville's own hit country comedy duo Doyle and Debbie will emcee the event.
As a special once-in-a-lifetime experience, Wynonna and Kenny Rogers have teamed with CMTAuctions.com to help raise additional funds for Oasis Center by offering the UlitimateFAN VIP Experience.  The winning bidder will receive:

* An exclusive Backstage Meet & Greet and photo opportunity with Wynonna Judd and Kenny Rogers. This meet and greet is available only to the UltimateFAN VIP guests participating in this auction
* Front Row Seating for two (2) to this private, once-in-a-lifetime performance
* One night's lodging for two (2) at the luxurious Mobile 5-Star Hermitage Hotel in downtown Nashville
* A catered, sit-down dinner for two (2) at the event
* Cocktail reception and open bar during the performance
* Two (2) souvenir laminates commemorating this historic evening
* Roundtrip ground transportation between the concert venue and the Hermitage Hotel on the night of the show.
Bid at http://www.cmtauctions.com/cgi-bin/auction.cgi?action=ProductList&Mode=Browse&CategoryID=1000000000334802

Oasis Center has dedicated Divas Nashvegas 2009 to six of Nashville's greatest "Do Right Divas" who have made this community a better place for children and youth: Genma Holmes, Ellen Martin, Jana Davis, Tammy Genovese, Sally Shepherd, and Renata Soto.
Divas Nashvegas was named as one of the hottest parties of the year in 2007 and 2008 by NFocus Magazine, and this year promises to deliver another exciting sold-out dinner and concert event. One hundred percent of the proceeds will benefit Oasis Center. Over the past four years, the event has raised in excess of $800,000 for Oasis Center's programs.
Ticket prices start at $250. Full tables and premier concert seating are also available. To purchase tickets, please contact Marsha Crane at 615-983-6863 or mcrane@oasiscenter.org.
---
The Santa Cruz Film Festival : The SC[green]ing Party
May 7-15, 2009
Announces Full Festival Program
The Santa Cruz Film Festival (SCFF), a celebration of independent-minded filmmakers, announces its program on line http://santacruz.bside.com/2009. This year's festival will showcase 120 films from 29 countries and will present 9 days of music and art events, parties and educational panels. Tickets on sale now: $9 General /$7 Seniors & Students excluding Opening and Closing Night and special events.
>
Opening Night Film: Gospel Hill, Thursday, May 7 at the Del Mar Theater, 7:30pm. Tickets: $20 General Admission/$18 Seniors and Students. Opening Night Gala Reception immediately following the screening of Gospel Hill at The Museum of Art & History, 705 Front St., 9:30 PM-Midnight. Guests must present a film festival pass or ticket stub for entry.
Spotlight Screening: Youssou Ndour: I Bring What I Love, Saturday May 9 at the Regal Riverfront Twin, 6:45pm. Tickets: $9 General /$7 Seniors & Students. The Festival vibe continues with an after-party following the screening with a performance by West African Mali musician Salif Malimakone at The Felix Kulpa Gallery and Sculpture Garden, 107 Elm St. at Pacific Ave. (next to Streetlight Records). Guests must present a ticket stub from the film for entry.
Closing Night Film: Automorphosis, Friday, May 15 at Veterans Memorial Hall, 7:30pm Tickets: $12 General Admission/$10 Seniors and Students. Festival Awards Ceremony and Celebration follows the screening, featuring Eco-Activist and Actor Ed Begley, Jr., and special guests.
For more information, please see our web site www.santacruzfilmfestival.org Purchase a Film Festival pass that entitles the holder to attend all festival screenings, educational panels, parties and events. General Festival Pass $175, Senior Festival Pass $150, Student Festival Pass $100
Advance walk up tickets & passes are available locally at: Graphfix Gallery & Framing
1229 Pacific Ave, Santa Cruz, CA 95060
Sunday - Thursday 11-6
Friday & Saturday 11-7 Or through Ticketweb
Groups of 10 or more can receive $1 off per ticket. To make group ticket purchases in advance, please email bethg@santacruzfilmfestival.org by midnight night before show to make arrangements, or receive group rate at venue.
Day-of-show tickets & passes available at the Venue box office and at the Festival Hub.Festival Hub
101 B Cooper St.
May 7-15
Hours of Operation: 10 AM-6PM
For the past eight years, the Santa Cruz Film Festival (SCFF) has showcased high-quality, innovative, independent films from around the world. SCFF is a valuable conduit between the Santa Cruz community and the international film and digital media community. The fest is a champion for voices generally left out of mainstream media and has presented over 800 independent films from 5 continents to our diverse and intellectually curious community.
In addition to screening films, the festival features post-screening question and answer sessions with directors and producers, educational forums, community workshops, live music concerts, inter-media collaborations, and a youth film contest.
---
ROBERTO BENIGNI
IS SET TO MAKE HIS NORTH AMERICAN STAGE DEBUT WITH
THE CRITICALLY ACCLAIMED ONE MAN SHOW
--TUTTODANTE --
IN SAN FRANCISCO MAY 26,
CONTINUING ON TO NEW YORK, MONTREAL, BOSTON, TORONTO, QUEBEC CITY AND CHICAGO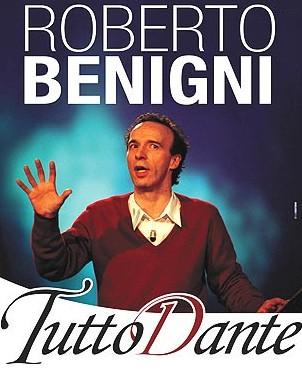 Two-time Academy Award-winner (1999) for Best Actor and Best Foreign Film and nominee for Best Director and Best Writer, for Life is Beautiful ROBERTO BENIGNI is making his US stage debut at the Davies Symphony Hall on May 26 inSan Francisco with his one-man show "TuttoDante." Roberto's unique creation is a fascinating journey that extends from current and daily events to the Divine Comedy.  From moments of pure humor to moments of breathtaking poetry--in particular Canto V° from The Inferno, Dante's medieval, cosmos-bestriding epic of sin, salvation and eternity.
Benigni has been perfecting his one-man show in his native Italy for the past 3 years, where more than one million passionate fans cheered in delight.  Now, after spectacular appearances to sold out theatres in Paris and London, Benigni performs his show in English, peppered with Italian and for the finale, he will recite the Fifth Canto in its original medieval Italian.
The Canto V° describes the tragic love story between Paolo and Francesca, condemned for the sin of lust to pass eternity on the first of the descending rings of hell.
"TuttoDante" has received rave reviews all across Italy, as well as in England for his recent London performance.
"Benigni has long been a national hero in Italy," notes the UK's Telegraph. "Climbing over the seats to collect his two Oscar for the 1997 tragicomedy La Vita č Bella (Life is Beautiful) was only the most conspicuous of his acts of iconoclasm. Since the 1970s he has been adored as a satirist of Italy's politicians. But, over the past three years, he has added to his hero status through his touring show dedicated to Italy's medieval literary giant, Dante Alighieri, author of the Divine Comedy…By the time he reached the final section—a recitation of the poem itself…He recited the words so animatedly, but with such reverence for the 11 syllable lines, that it was like listening to great music. Millions of Italians have so far risen to their feet to cheer at the end of this show; this evening was no exception."
"By the time it came to the Divine Comedy's Fifth Canto…There was pin-drop silence as Benigni switched from passionate…to controlled, near operatic delivery. Even for fans with minimal grasp of Italian the beauty of the poetry was apparent." Evening Standard
Of the Italian show, critics declared:
"Benigni has been able to enchant…the audience, leaving it in ecstasy, speechless, perhaps, surprised by such emotion." La Repubblica
"Climbing through the ages, he miraculously combines yesterday with today, current events with poetry, anger with laughter." Corriere della Sera
"A small miracle, considering the amount of people Benigni has brought to the Divine Comedy." Variety (US edition)
And, judging from the sold-out box offices for every stage on the tour, from the long applause and standing ovations that conclude each evening, "a small miracle" may have actually occurred, as Roberto Benigni says, "The poetry is not only in who writes, but especially in the ear of whom listens."
"TuttoDante" starring Roberto Benigni is a majestic life-affirming evening performed in English, peppered with Italian, while the finale of the Fifth Canto will be in Italian.
US Performances: Tuesday, May 26, San Francisco, Davies Symphony Hall
Saturday, May 30: New York, NY - Mahattan Center, Hammerstein Ballroom
Tues/Wed June 2/3: Montreal Quebec, St. Denise Theatre
Saturday, June 6: Boston, MA - Berklee Performance Center
Sunday, June 7: Toronto, Ontario,Canada - Casino Rama
Wednesday, June 10: Quebec City, Canada - Gran Theatre de Quebec
Friday, June 12: Chicago, Illinois - Harris Theatre
---
Julie & Julia 
                          Opens in August!!                    
The film follows Julie Powell, a government employee who decides to cook her way through legendary cook Julia Child's classic cookbook, "Mastering the Art of French Cooking" in one year's time out of her small Queens kitchen. Powell blogs her daily experiences, gaining a loyal following along the way. The film further follows Julia and Paul Child through Julia Child's memoir, "My Life in France", wh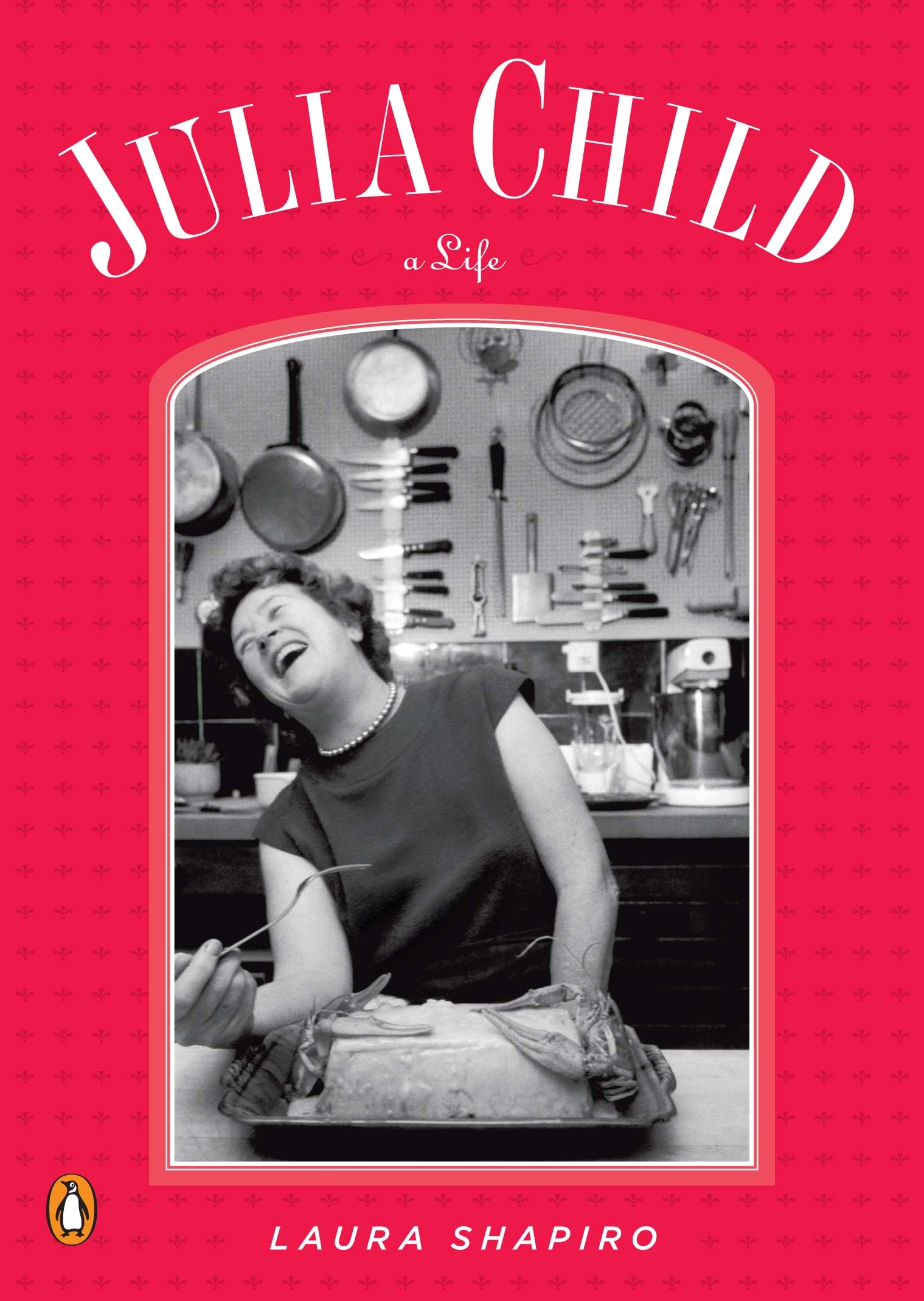 ich she wrote with her grand nephew Alex Prud'homme.
 Cast & Characters:
Meryl Streep .... Julia Child, Amy Adams ... Julie Power, Stanley Tucci ... Paul Child, Jane Lynch ... Dorothy Mc Williams, Dave Annable ... Jake.
---
HAVE A LAUGH AND FORGET THE ECONOMY AT MONTREAL COMEDY FESTIVAL!
STARS PERFORMING AT THE FESTIVAL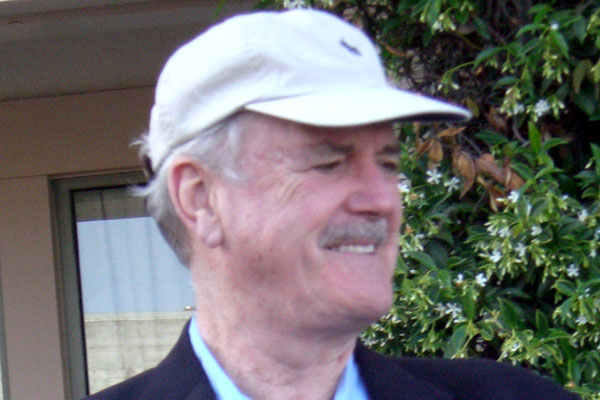 JOHN CLEESE: The legendary British comedian will be hosting the BritCom Gala on July 22nd at the St. Denis Theatre (7:00PM), dedicated to the UK's finest stand-ups. 
LEWIS BLACK: Will be host of the Gala on July 23rd at the St. Denis Theatre (7:00PM).
BILL COSBY: Cosby returns to present his unique brand of comedic brilliance in a show that centers on the basics of everyday life, family relationships and the evolving roles of men and women. July 25th at the Salle Wilfrid-Pelletier [Place des Arts] (6:00 & 9:00PM).
TOMMY TIERNAN: Will be performing July 22 to 25 at the Imperial Theatre (7:00PM).
RUSSELL PETERS: Will be performing on July 23rd at the Bell Centre (8:00PM).
Every summer, Montreal comes alive when Just For Laughs - The Montreal International Comedy Festival (

www.hahaha.com

) takes the city by storm. Taking place from July 16 to 26, 2009 the festival is THE PLACE for the funniest most hilarious, most entertaining and most original comedy the world has to offer.
 
The Festival consists of 1,700 of comedy's most talented artists, with 1,250 of them participating in FREE outdoor activities suitable for the entire family!
 
Exclusive indoor shows feature side-splitting comedy performed by the most talented comics from around the world, while one-of-a-kind Gala series showcases Hollywood's superstars.

SPECIAL TICKET PACKAGES & HOTEL DEALS

 

Just For Laughs is offering some unbeatable ticket deals ranging from one day to full week ticket packages. Prices range from $199 CAD to $859 CAD per person. 
 
For full details visit: www.hahaha.com/packages


Montreal hotels are also offering a THIRD NIGHT AT HALF PRICE deal from June 1st through October 15th, 2009 via the Sweet Deals promotion. Rates start at $105 USD. Visit

www.tourismemontreal.org/Offers/Summer

or call 1-877-BONJOUR for more info.
---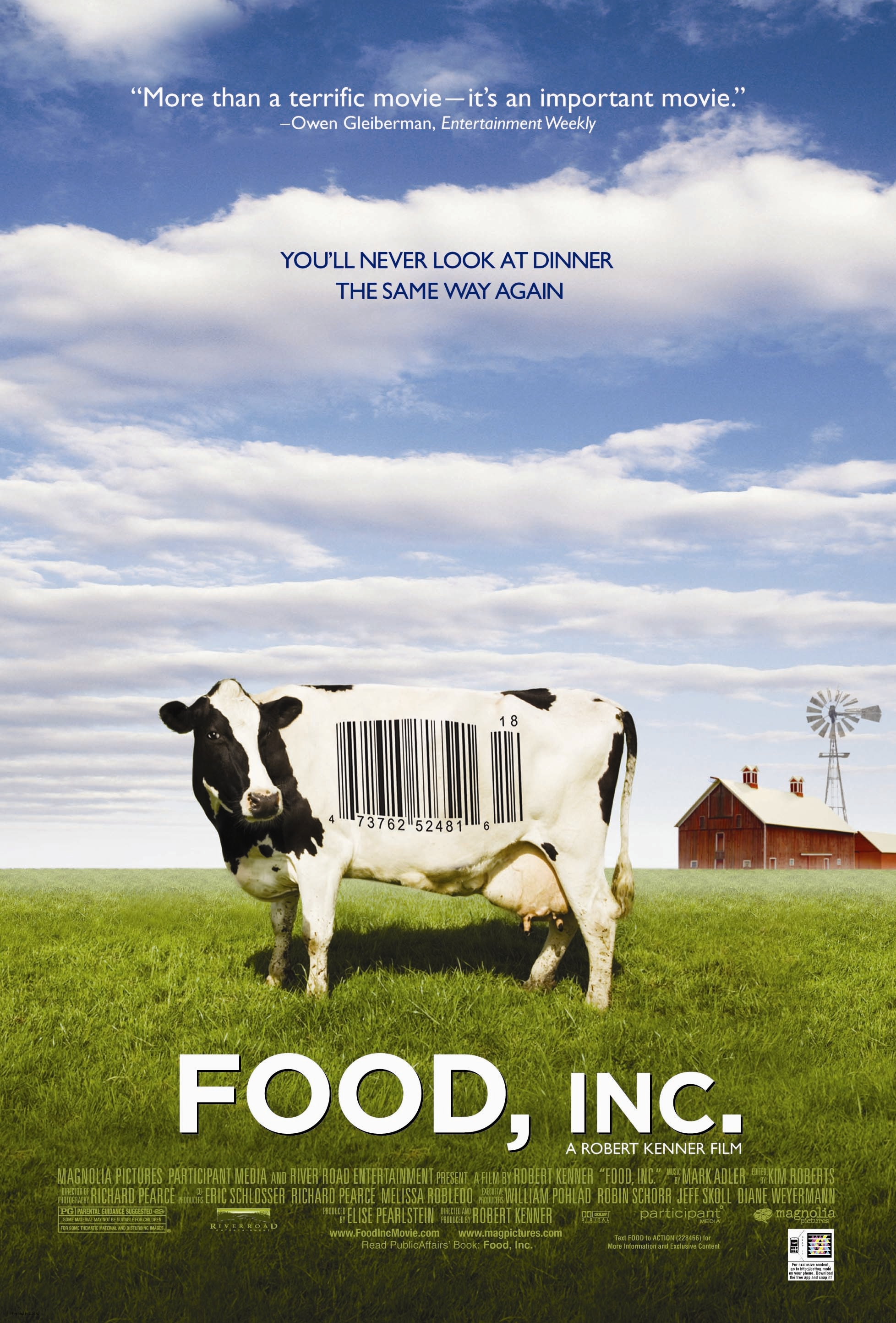 FOOD, INC. "More than a terrific movie – it's an important movie."
– Owen Gleiberman, Entertainment Weekly
In Food, Inc., filmmaker Robert Kenner lifts the veil on our nation's food industry, exposing the highly mechanized underbelly that's been hidden from the American consumer with the consent of our government's regulatory agencies, USDA and FDA. Our nation's food supply is now controlled by a handful of corporations that often put profit ahead of consumer health, the livelihood of the American farmer, the safety of workers and our own environment. We have bigger-breasted chickens, the perfect pork chop, insecticide-resistant soybean seeds, even tomatoes that won't go bad, but we also have new strains of e coli--the harmful bacteria that causes illness for an estimated 73,000 Americans annually.
We are riddled with widespread obesity, particularly among children, and an epidemic level of diabetes among adults

Featuring interviews with such experts as Eric Schlosser (Fast Food Nation), Michael Pollan (The Omnivore's Dilemma) along with forward thinking social entrepreneurs like Stonyfield Farms' Gary Hirschberg and Polyface Farms' Joe Salatin, Food, Inc. reveals surprising -- and often shocking truths -- about what we eat, how it's produced, who we have become as a nation and where we are going from here.
FOOD, INC. opens in theaters June 12, 2009. For additional information, please visit the official site: http://www.foodincmovie.com.
 For additional information or requests, please contact:
Clay Dollarhide, cdollarhide@mprm.com
---
Emmy Nominated Director, Becky Smith's Romantic Comedy "16 to Life" Big Winner at MethodFest

Emmy nominated director Becky Smith's romantic comedy "16 to Life" swept awards at MethodFest '09. "16 to Life" nominated for five awards, took home two awards winning Audience Award for Best Picture and Best Supporting Actress Theresa Russell

Hallee Hirsh, Becky Smith, Jaime Gomez, and Theresa Russell at Premiere of "

Emmy nominated director Becky Smith's indie romantic comedy "16 to Life"  swept  five nominations and came up a big winner at Method Fest.  "16 to Life" was nominated for five awards and took home two awards - winning the Christie Digital Audience Award for Best Picture and the LA.com Best Supporting Actress Award for veteran screen actor Theresa Russell ("The Black Widow", "Spider-Man 3").

"16 to Life" tied for most nominations at MethodFest 09:
>  Winner - Best Picture  (Audience Award)
>  Winner - Best Supporting Actress (Theresa Russell)
>  Nominated for Best Comedic Performance (Hallee Hirsh)
>  Nominated for Break Out Performance (Jaime Gomez)
>  Nominated for Best Ensemble Cast
Writer/director Becky Smith received a $5,000 award from Christie Post
and software from Final Draft.

"We are thrilled to be recognized by the audience and the judges. and the post production money from Christie Post was a shock and a delight!" says writer/director Becky Smith. Smith added,  "I made an exciting discovery after the screening.  I had joked in introducing the film that it was a 'chick flick', but a number of men came up to me at the party afterwards and said that they really enjoyed the film and it wasn't a chick flick at all.' "

Festival director Don Franken says, "It wasn't surprising, judging the excitement from the audience emerging from the screening, that  "16 to Life" won the Best Film Audience Award.  "16 to Life" was highly popular and I feel confident the film is on it's way to distribution after it's success at MethodFest."

Smith compiled a team of outstanding actors and says MethodFest '09 (the first film festival to celebrate the actor's craft) was the perfect venue for the Premiere.

On the night the nominations were announced, "16 to Life" star Hallee Hirsh, nominated at MethodFest for Best Comedic Performance for the role of Kate, a sexually frustrated 16-year-old, received major exposure (over 17 million viewers) on the finale Episode of ER - where she reprised her role of Rachel Green.   Actor Jaime Gomez (Gabriela, Nash Bridges, and upcoming Sleeping With Lions) was also nominated at MethodFest for Best Breakout Performance.

 "16 to Life" is a Capraesque, romantic comedy of small town misfits. Kate, a rural American teen, is turning 16 and has never been kissed. Kate is obsessed with books on eclectic subjects, currently the Cultural Revolution in China.  Kate's angst about sexual inexperience and guilt will drive a comic quest for love and understanding on a birthday to end all birthdays.  Before the clock strikes midnight, Kate and her best friend Darby will discover more about love than most 16 year-olds can imagine.  And Kate will learn what a 16-year old American girl has in common with a 16-year-old Chinese girl half a world, and a cultural revolution away.  Trailer and website:   http://www.16tolifethemovie.org
---
BOXTALES PRESENTS ABRIDGED VERSION OF
"THE ODYSSEY"
IN A SPECIAL PERFORMANCE - ONE NIGHT ONLY !
BoxTales Theatre Company -
             'GOT HOMER?' :  Heroic Tales of Greek Mythology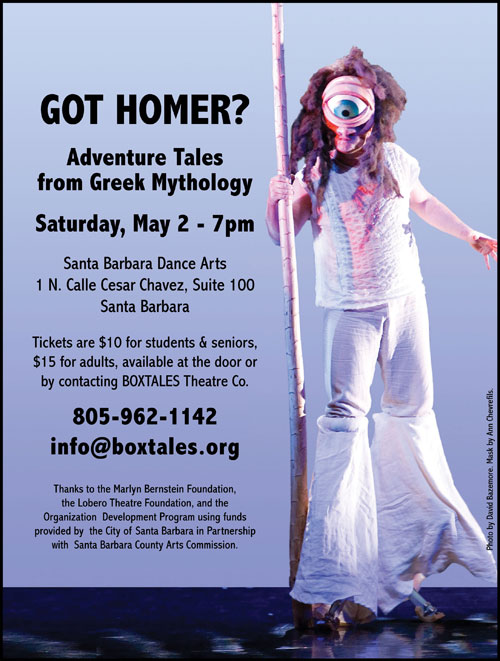 Saturday, May 2nd, 2009 @ 7 PM              
Note: One Performance Only
 Santa Barbara Dance Arts/Arts Alive

1 North Calle Cesar Chavez # 100,

Santa Barbara -

Open to all ages. TICKETS : $15 general; $10 students, seniors::

 

Available only at the door
This is BOXTALES compact, three-performer, touring version of their 2005, unforgettable and award winning production of THE ODYSSEY, of which Philip Brandes of the Los Angeles Times said,"Think Homer Meets Cirque Du Soleil."
In this show, Greek Hero Odysseus tells of his ten-year journey home form the Trojan War.  His encounters with Poseidon, Athena, Zeus, the Cyclops, the Sirens and many other adventures are presented in the classic BOXTALES style combining movement, masks, music and masterful acting.  Don't miss this unforgettable show.
This restaging of BOXTALES' Odyssey was directed by Jeff Mills, and features performers: Michael Andrews, Matt Tavianini and Joanne Lubeck. This piece also features stunningly beautiful masks designed by Ann Chevrefils.
"GOT HOMER" was conceived for the purpose of fitting the enormous Odyssey into school assemblies to bring this important story to primary school audiences. It has now been performed all over California, and has received rave reviews for its performances at The Getty Center and the Geffen Playhouse in L.A. to name a few. Like all other BOXTALES work, this show proves to have a great multi-generational appeal.
Our work takes a multi-disciplined approach to theatre. This production employs circus arts such as acrobatics, stilt-walking, prop manipulation, and acrobatic yoga, as well as more traditional devices such as masks, mime, dance, and traditional oral storytelling. This all weaves a tapestry in the mind to create the vivid world of the story.
This show is part of an effort by the company to "give the gift" to the local community. Whenever we have a show from the repertory ready for touring, we are committed to produce a performance for the general public in Santa Barbara.
This show is open to all ages.  There will be one performance of "GOT HOMER," Saturday May 2nd, 2009, at 7:00pm, at Santa Barbara Dance Arts / ARTS ALIVE, 1 North Calle Cesar Chavez # 100, Santa Barbara, CA. Tickets are $15 general admission and $10 for seniors and students.  Family Discounts are available as well. There will be limited seating for this event, and with last month's SELL OUT performances at the Center Stage of Iron John, we recommend getting there early! Tickets are available at the door on a first come, first served basis.
For more information, contact BOXTALES Executive Artistic Director: Michael Andrews (805) 962-1142 or info@boxtales.org
---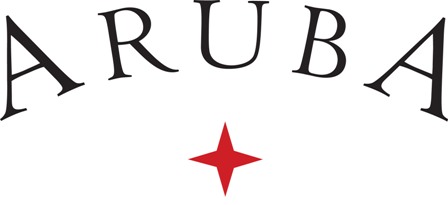 ARUBA'S NINTH ANNUAL SOUL BEACH MUSIC FESTIVAL
UNVEILS STAR-STUDDED LINE-UP
 Festival to Feature Performances by
Robin Thicke, Common, Estelle, Jamie Foxx, Wayne Brady and Etana

Aruba is proud to announce the A-list musical lineup for the Ninth Annual Soul Beach Music Festival, taking place May 20-25, 2009. This year's festival offers live performances by Grammy Award-winning singers/songwriters Robin Thicke and Common, Oscar-winner Jamie Foxx, music superstar Estelle, entertainer Wayne Brady and Caribbean favorite Etana.  
The 2009 Soul Beach Music Festival falls over Memorial Day Weekend in Aruba's sun-kissed paradise, with five-days of power-packed events. Soul music fans from around the world can take part in nightclub festivities, sizzling beach parties and live concerts.
"This year's line-up for Aruba's Soul Beach Music Festival features truly remarkable and talented performers," said Edison Briesen, Minister of Tourism and Transportation for the Aruba Tourism Authority. "Aruba looks forward to once again welcoming thousands of visitors from around the globe to attend one of the most anticipated musical events of the year."
The Soul Beach Music Festival's full schedule of events and ticket pricing information can be accessed at www.soulbeach.net. Specialized vacations to Aruba during the Soul Beach Music Festival can be booked through www.aruba.com. Festival travel packages, including hotel accommodations, are being offered by Renaissance Aruba Resort & Casino and Brickell Bay Beach Club.
About the Artists:
Musical icon Robin Thicke is known for his incredible voice, and award-winning songs such as "Lost Without You" which topped four Billboard charts simultaneously and pushed his way to double platinum status.

While superstar Common has been influencing the entertainment industry for over 16 years with seven albums, two Grammys and five major films, he has also found time to design a hat line and write three children's books.

With her second album about to come out, Estelle has quickly taken over the international music scene. This London transport has already teamed up with industry greats such as Kanye West, to produce the hit song "American Boy."

Jamie Foxx broke into the music world with his Oscar-winning portrayal of Ray Charles in the movie "Ray," and also by teaming up with rap icon Kanye West on his number one single "Gold Digger."

Another new voice performing in the Soul Beach Music Festival is Wayne Brady. This comic turned singer recently debuted his R&B album "A Long Time Coming" which earned him a Grammy nomination.

Etana, who is a native of Jamaica, debuted her first album last year, complete with sixteen tracks of her own original music.
Together, these artists will put on an once-in-a-lifetime musical festival on the pristine, white-sand beaches of Aruba.
*** Note to Editors: High-res images available upon request.
For more information about vacations in Aruba, please visit online at www.ARUBA.com or call 1.800.TO.ARUBA.

---
| | |
| --- | --- |
| April 17 @ 7pm | New Kids On The Block w/ Jabbawockeez |
| May 2 @ 7pm | Celtic Woman |
| May 9 @ 7pm | Katy Perry w/ Special Guest |
| May 17 @ 3pm | KJEE Summer Round Up with Kings of Leon, Airborne Toxic Event, White Lies, Far, Iration |
| May 21 @ 5:30pm | Nine Inch Nails & Jane's Addiction w/ Street Sweeper |
| May 22 @ 7pm | Flight of the Conchords w/ Arj Barker |
| June 5 @ 6pm | 311 w/ Ziggy Marley |
| August 9 @ 7pm | Lyle Lovett w/ Madeleine Peyroux |
| August 16 @ 7pm | An Evening with Jackson Browne |
| August 20 @ 7pm | Depeche Mode w/ Peter Bjorn & John |
| August 23 @ 7pm | Diana Krall |
      SANTA BARBARA BOWL - WWW.SANTABARBARABOWL.COM
---
Perez WHO???
Who is speaking for the American people today, Perez Hilton, the self-styled "queen of all media," or true beauty queen Carrie Prejean, Miss California, who lost her bid for the Miss America crown because she affirmed male-female marriage, resulting in a score of ZERO from Miss USA judge Hilton?

According to Hilton, Prejean "knew she had lost because it was a bad answer. Miss USA should be all-inclusive." Hilton called her a "dumb b-tch" (admitting that he was thinking of an even more foul description) and claimed that the (few) boos she received while answering his question were proof that the people were against here.

Conducting Talk Show interviews on this topic is DR. MICHAEL BROWN, Director of the Coalition of Conscience, who takes issue with Hilton's assessment and finds the whole situation outrageous, saying, "I think that Hilton has forgotten that the majority of people in Miss California's own state agree with her answer, and that in every state in America where the people have voted on the issue – thirty states so far – they have agreed with Miss California. In that sense, she actually gave the politically correct answer. Why then is she being mocked and ridiculed? For daring to disagree with today's thought police?"

According to Dr. Brown, however, this is only the tip of the iceberg: "It is absolutely outrageous that anyone is taking Perez Hilton seriously. He insults Carrie Prejean in the most profane ways on his web site, even posting a vulgar, doctored photo of her that is unworthy of a high-school student. He says that she has 'half a brain' and claims he would have stormed onto the stage and ripped off her tiara if she had won. Yet he is the voice of tolerance and inclusion? What nonsense!"

As for Prejean, she is sticking with her answer, stating that, "I was raised in a way that you can never compromise your beliefs and your opinions for anything."

This, for Brown , puts an exclamation point on the story: "At a time when political leaders and religious leaders are compromising their convictions for the sake of political and economic expediency, a beauty queen is standing up for her beliefs regardless of the cost or consequences. What does that say about the moral fiber of our nation? And what does it say of our country when a crude, demeaning, close-minded gay gossip columnist becomes the poster-boy of 'inclusion'?"

Brown hopes that this year's Miss America pageant can actually be a teachable moment for our nation, reminding us that those who call for tolerance are often the most bigoted and hateful.


ABOUT YOUR EXPERT GUEST, DR. MICHAEL BROWN…

Dr. Michael Brown is the director of the Coalition of Conscience and president of the FIRE School of Ministry in Concord, North Carolina. He holds a Ph.D. in Near Eastern Languages and Literatures from New York University and is the author of 20 books and numerous scholarly articles.

He has spoken throughout America and in 24 countries, and he is the host of the syndicated, daily radio show, The Line of Fire, and the Jewish-outreach documentary TV series, Think It Thru, which reaches 80 million homes in the United States through the INSP network.

Dr. Brown has appeared on numerous TV and radio shows, and his work also been featured in publications such as the Washington Post, the Charlotte Observer, the Charlotte Magazine, and the Baltimore Sun.
Editors Note: Miss California's Constitutional Rights and Human Rights have been violated by Trump and this nobody, who is as phoney as his name! Kudos to Miss California for answering honestly, and shame on the contest producers for allowing the assortment of politically loaded questions to be asked! I'm sorry this pathethic jerk was not born a girl, but not sorry enough to give him a green light on abusing any woman, especially one who thinks men should marry women and have children to qualify as married.
---
A New Documentary About Ten "Ordinary" Women
Who Do Something Extraordinary



Opens May 1 at New York's Quad Cinema
Opens in June in Los Angeles and other cities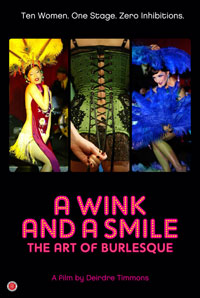 An intoxicating mix of private yearnings and public spectacle, the new feature documentary A Wink and a Smile exposes more than the human body by putting gender, power, and sexuality under the spotlight as it follows the lives of ten women who set out to learn the art of burlesque dancing and striptease.
Students of Seattle's Academy of Burlesque have just six weeks to peel and reveal their hidden talents with little more than a tassel and a twirl. Seasoned burlesque divas strut on stage in their own entertaining, satirical and beautiful performances to illustrate the candid and often hilarious lectures by the Academy's headmistress, Miss Indigo Blue.
As director Deirdre Timmons draws back the velvet curtain providing a rare glimpse into the intimate experience, audiences watch with glee as Miss Indigo's budding divas learn to shimmy, shake, bump and grind their way into our hearts. Through their adventures, we see how a homemaker, a reporter, a doctor, an opera singer, a taxidermist and a college student join the American cultural revival of burlesque, as it moves from fringe fascination to mainstream obsession, engaging a world where performance art and showgirl spectacle, music, theater and sensuality crash into over-the-top glamour – a world where many want to go, but very few dare.
Delighting in the juxtaposition of light and dark themes, musicals, comedy, and true stories that enlighten, educate and entertain, filmmaker Deirdre Timmons makes her directorial debut with A Wink and a Smile. Timmons has been an award-winning journalist for the past 15 years in Seattle. She now writes, directs, edits and produces full-time for the company she founded in 2007, Golden Echo Films.
Combining the skills of a photographer and an artist, Director of Photography Peter Waweru's cinematic abilities guarantee that no matter what he's shooting, he captures visual poetry in each shot. Waweru began his career as a photojournalist covering breaking news and feature stories in East and Central Africa. Waweru specializes in photography, cinematography, graphic design and editing for Golden Echo.
Jack Timmons hails from a background in aerospace and high-tech. He recently completed the Producing Program at UCLA after producing A Wink and a Smile. Timmons handles business development and producing for Golden Echo.
 A Wink and a Smile
2008, 91 minutes, color, digital/video
A film by Deirdre Allen Timmons
Directors of Photography: Peter Waweru, Marie Joëlle Rizk
Producers: Jack Timmons, Deirdre Allen Timmons
Associate Producer: Abigail Carter
Editors: Deirdre Allen Timmons, Peter Waweru
Starring: Miss Indigo Blue, The Shanghai Pearl
Featured Performers: Miss Indigo Blue, The Shanghai Pearl, Tamara the Trapeze Lady, The Swedish Housewife, Waxie Moon, Vienna le Rouge, Lily Verlaine, Kitten la Ru, Inga Ingénue, Ernie von Schmaltz, Ultra
The Students: Diane Bruch, Casey Ellison, Janie Hanson, Megan Keller, Amy Klar, Vicky R. Moczi, Christi Jo Petrucelli, Sara Robinson, Rachel Shimp, Tami Veralund
More information, and additional playdates, is available at
www.firstrunfeatures.com or www.winkthemovie.com

---
---