TINSLETOWN TIDBITS   .   .   .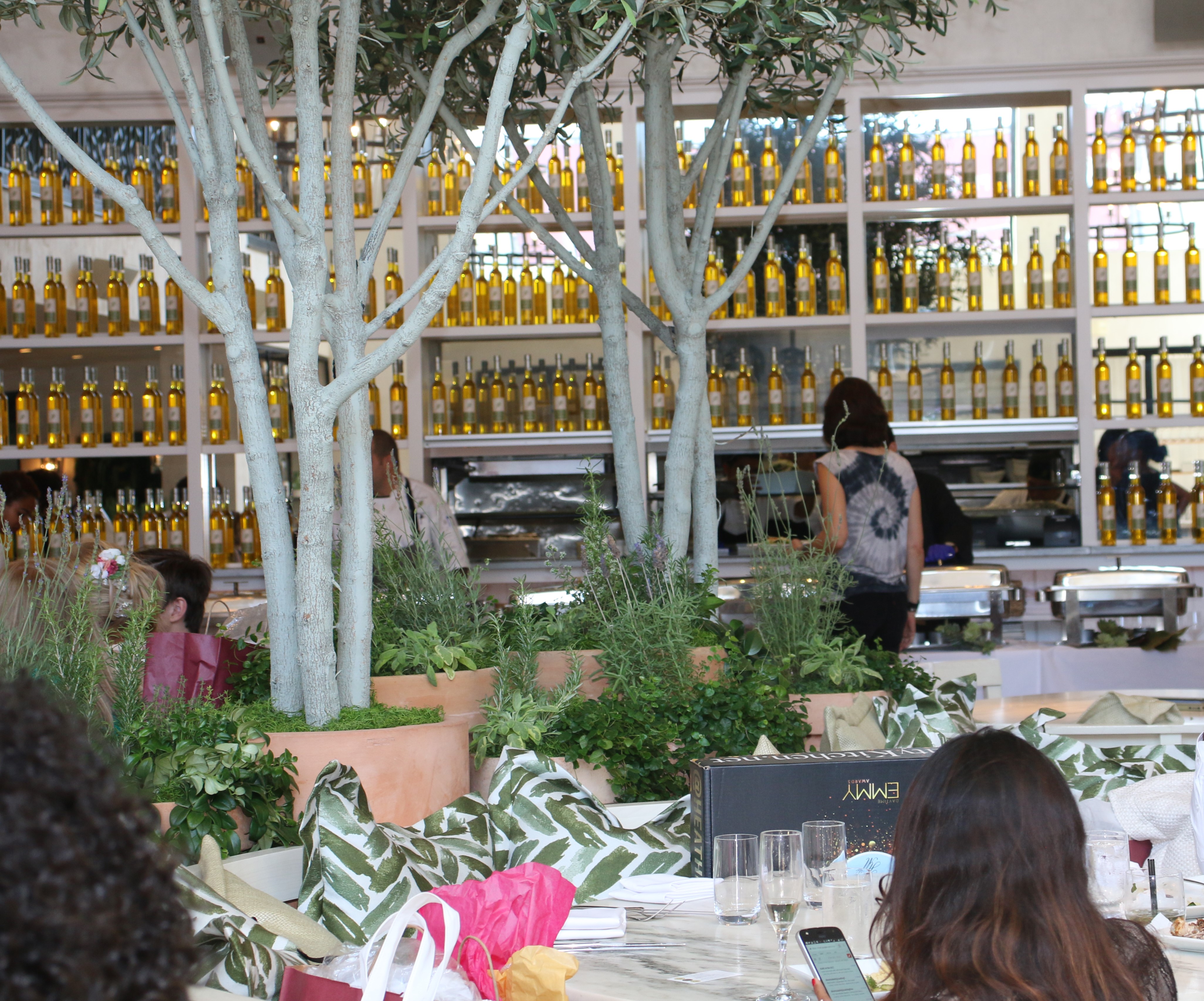 DORIS BERGMAN'S NINTH ANNUAL STYLE LOUNGE & PARTY, HONORING TELEVISION'S BIGGEST NIGHT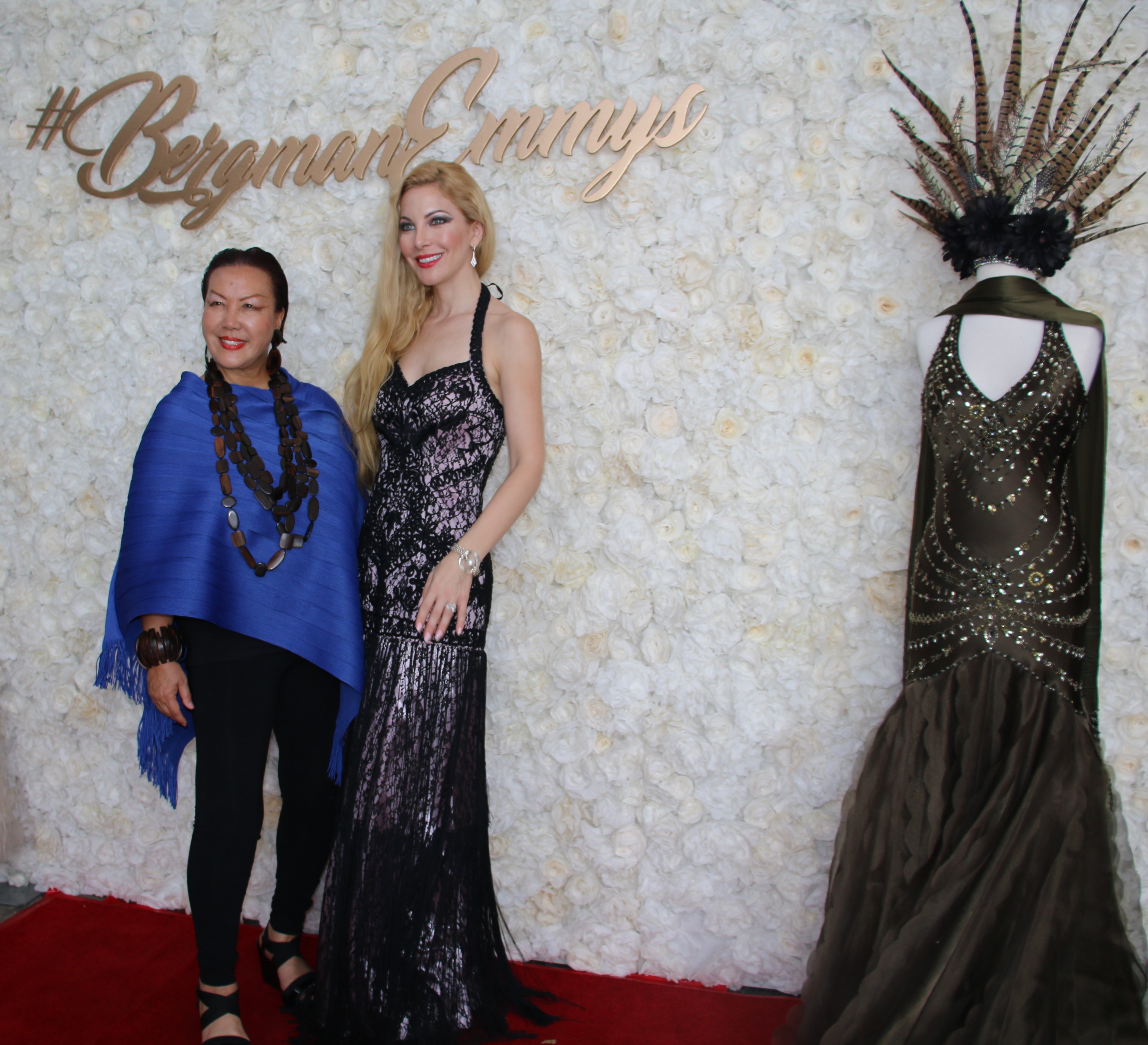 Sue Wong Highlights Couture Gowns at #BergmanEmmys
September 13, 2018 marked the Bergma's Style Lounge and Party celebrating the 70th Annual Emmy® Awards held at the newly re-modeled Fig & Olive, Hollywood Hotspot on Melrose Place, where over 100 of Hollywood's finest turned out to celebrate and honor the television industry's Emmy® Nominated actors, former Emmy® winners, presenters, stylists and industry VIPS. Guests enjoyed a leisurely Mediterranean inspired menu that included chicken, salad, cous cous, vegetables, paired with wine and beverages. The desserts were also divine, and the attendees enjoyed sharing Emmy tidbits while breaking bread together.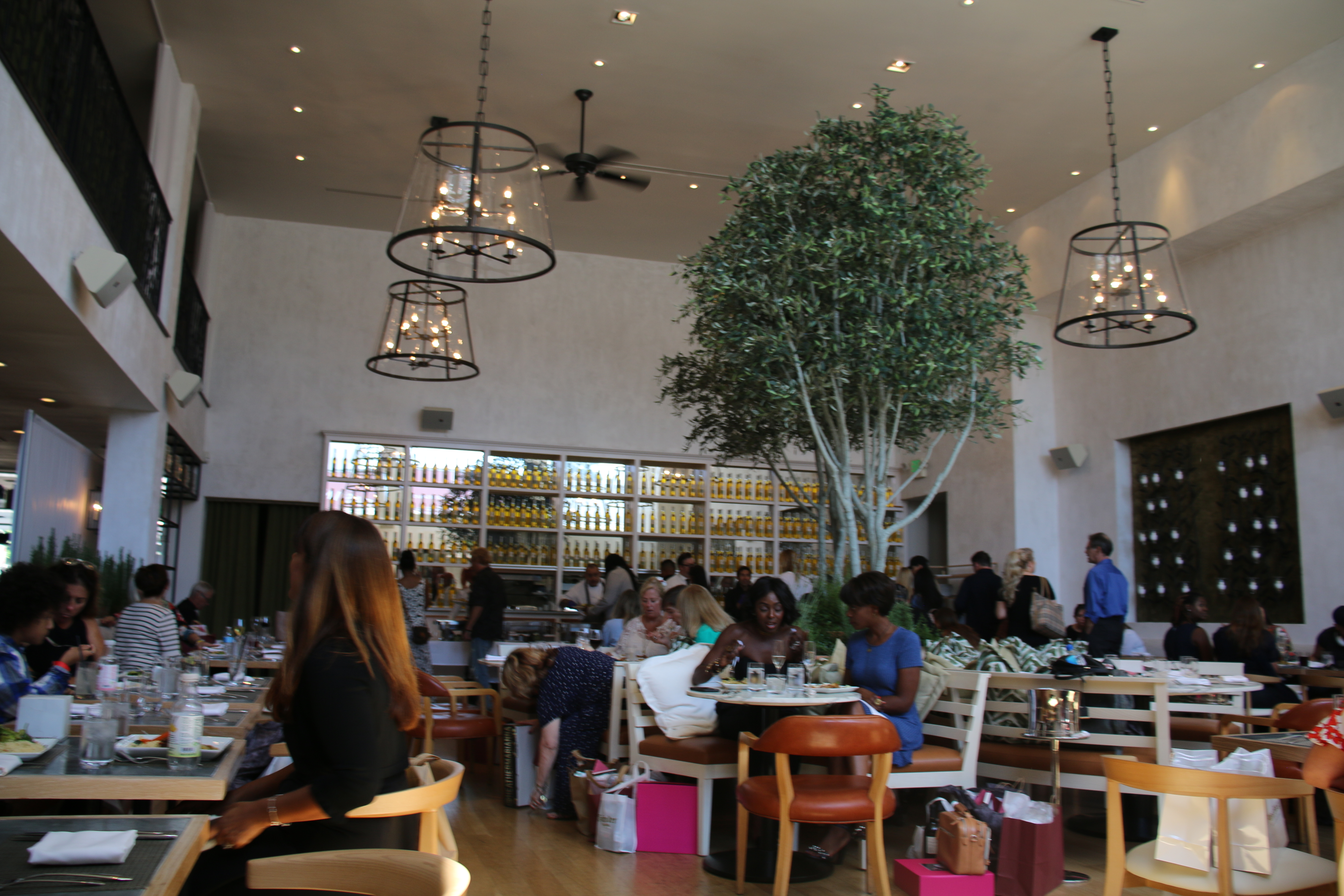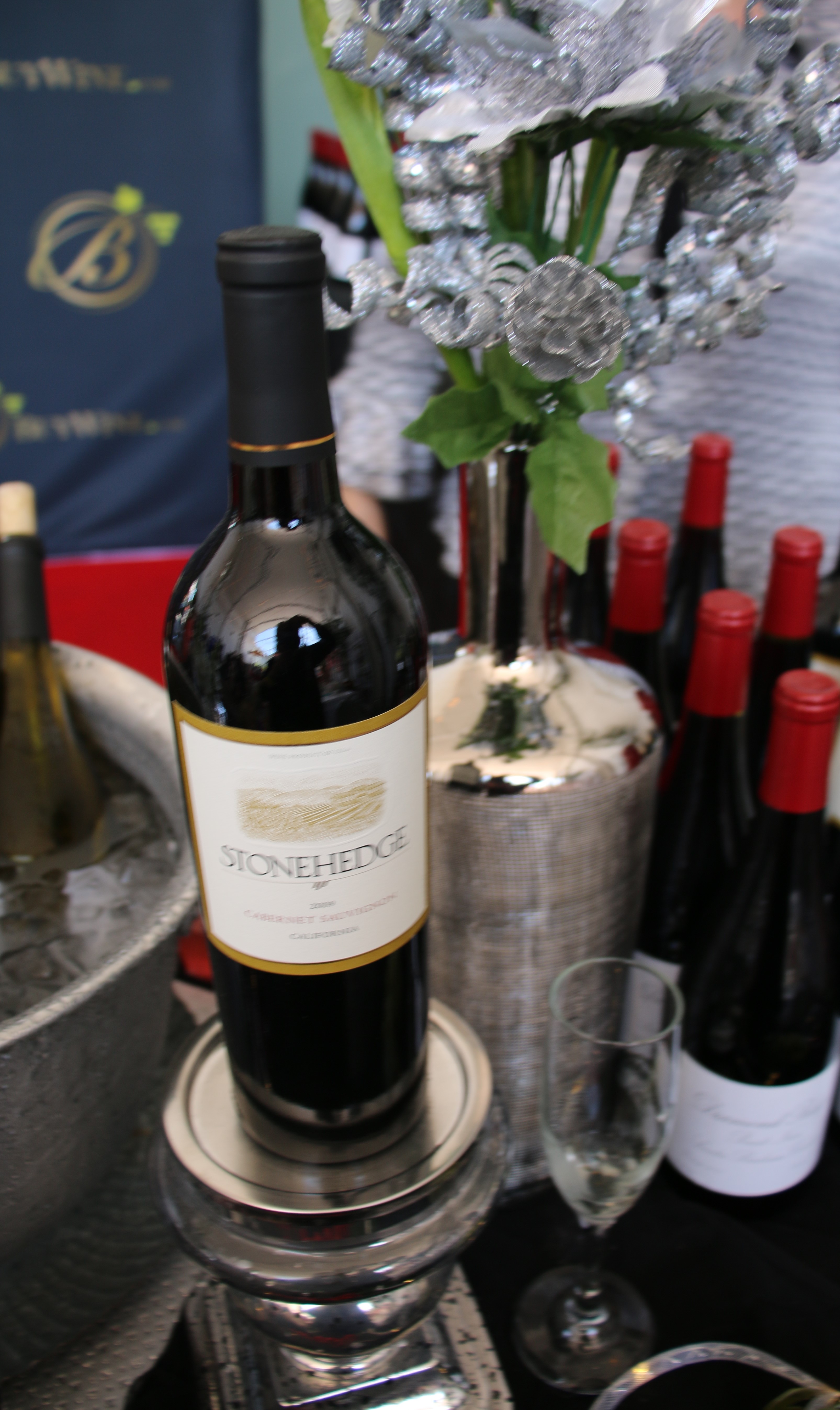 Fig & Olive Buffet Lunch and Buywine.com Samples
The highly anticipated invitation-only event was hosted by Green Horizon and presented by Precious Vodka, featured an incredible array of fashion for him and her including couture gowns, bespoke tuxedos & suits, men's grooming products, the finest in beauty, skin & hair care, stunning jewelry collections, gorgeous accessories, fashion forward luggage, Napa Valley wines, premium luxury coffee, innovative teeth whitening, chic chapeaus, fabulous fragrance, everything for the pampered baby, gourmet cuisine, unique spirits, delectable sweets and more. It's always a pleasure to see renowned designer Sue Wong, and view her latest exquisite couture gowns and perfumes, as well as the "Twisted" jewelry creator with her hot new designs for fall.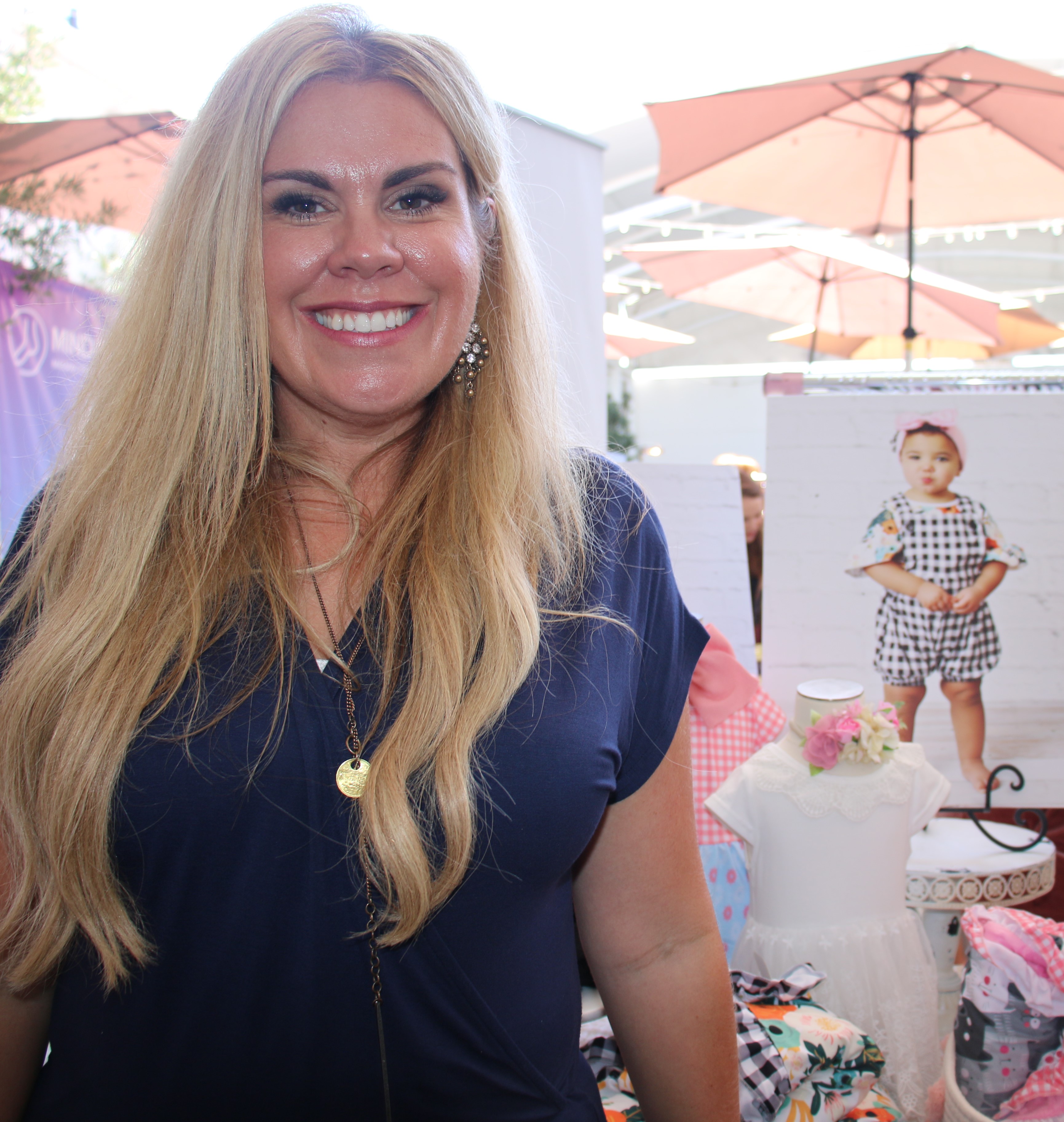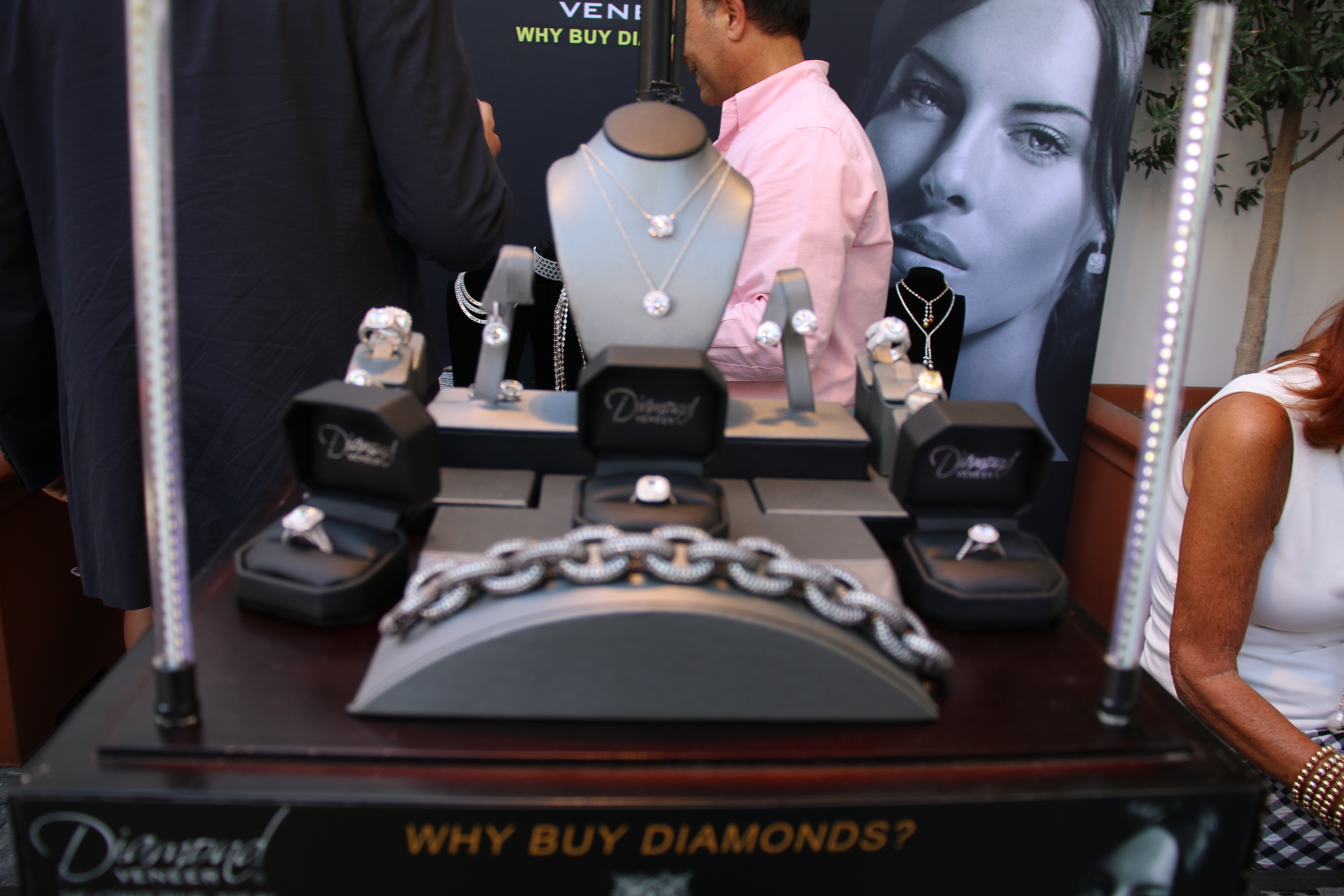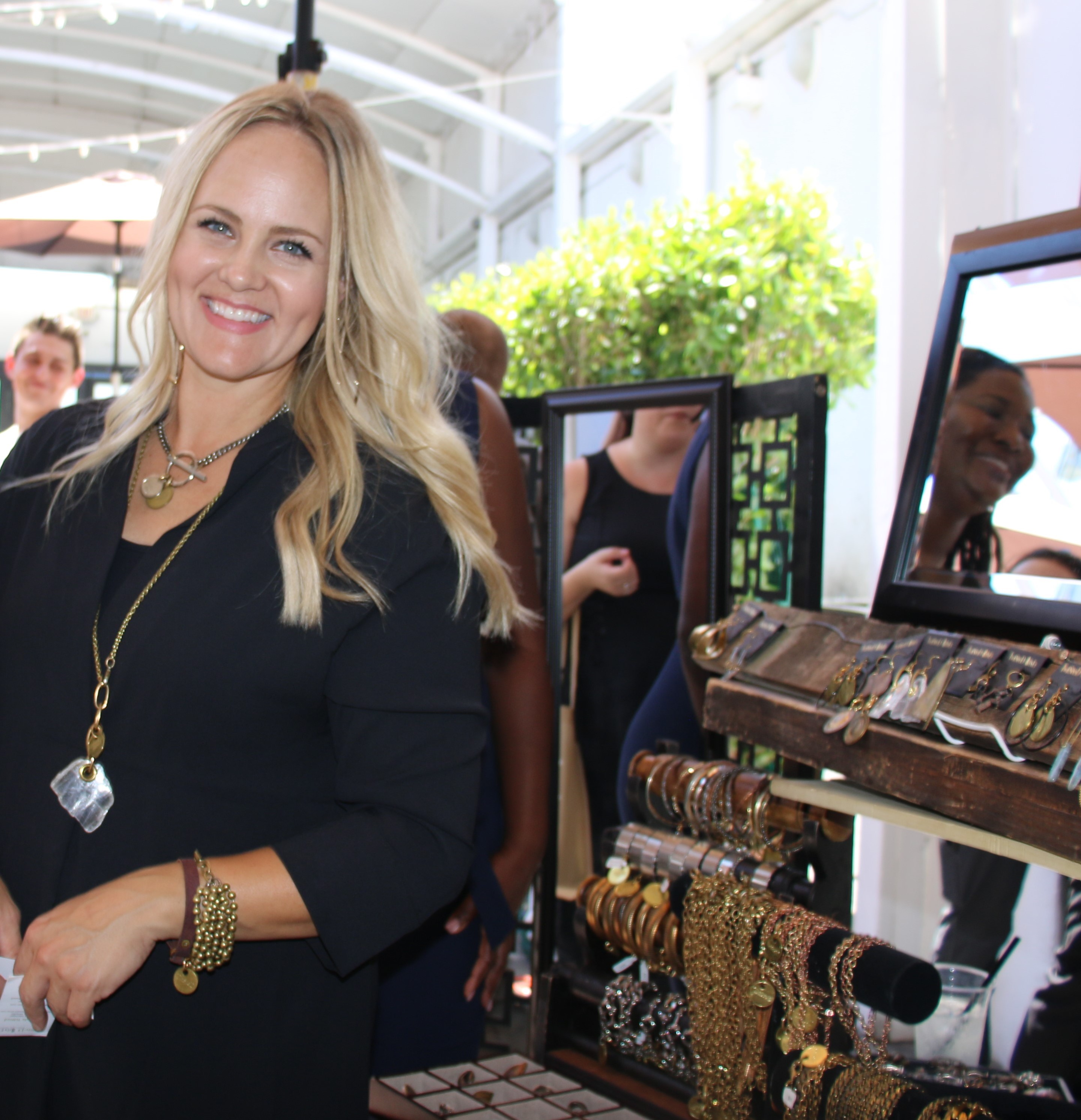 Lollies & Lace, Diamond Veneer, Twisted Silver
The adorable baby designs by Lollies & Lace were too much, and the Mindinsole massage your feet inserts were a welcome sight to guests. The beautiful Porto Vino designer bags drew a crowd; it's a very attractive purse that is also a wine bag. Buywine.com people were busy entertaining local celebs and gifting wines from Napa. Diamond Veneer was one of my favorites this year – a slick process that turns cubic into the ultimate chic travel jewelry, and the designs are gorgeous! The Sunder Sparkling Beverage group enjoyed a relaxing lunch break, along with guests Jenny and Jeff Peters.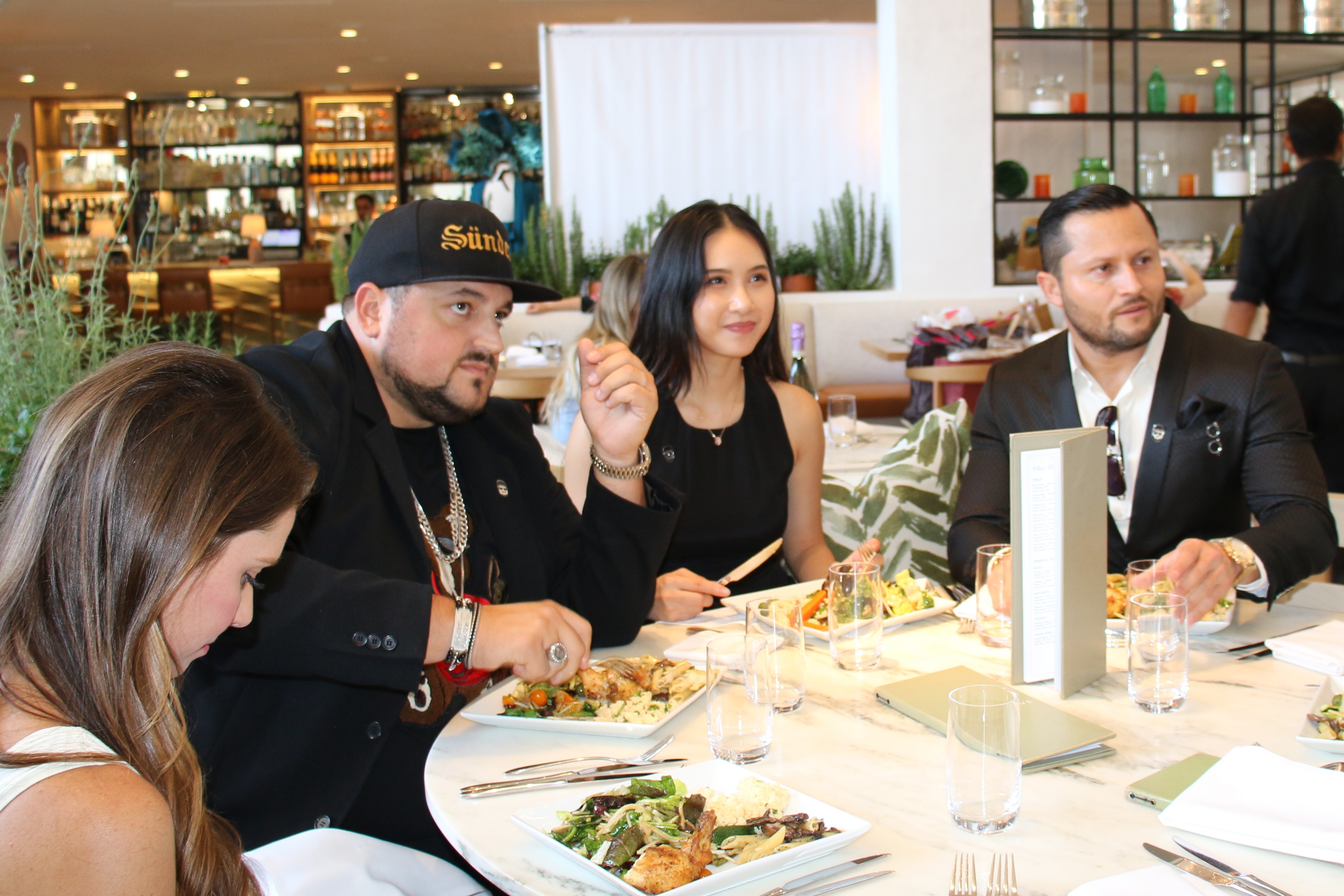 Sunder Sparking Beverage & Precious Vodka Teams, Attendees Jenny & Jeff Peters
2018 Emmy Nominees Kelly Jenrette ("The Handmaid's Tale"), Lee Garlington ("Broken"), Miles Tagtmeyer ("Broken"), Melvin Jackson, Jr. ("This Eddie Murphy Role is Mine, Not Yours"), Naomi Grossman ("Control Alt Delete"),Sam Sokolov (Executive Producer "Genius:  Picasso"), Sharon Bialy and Sherry Thomas (Casting Directors for "Handmaid's Tale" & "Barry") joined Former Emmy Winners Kim Estes (Best Actor "Dicks" 2017), Patrika Darbo (Best Actress "Acting Dead" 2016, Former Emmy Nominees Kelsey Scott and Khandi Alexander, Grammy Winning Bonnie & Anita Pointer ("Pointer Sisters"), Lou Ferrigno ("The Hulk"), Michael Irby ("Mayans M.C."), Michael Campion ("Fuller House"), Gleb Savchenko ("Dancing With The Stars"), Diego Tinoco ("On My Block"), Joely Fisher, Khandi Alexander, John Brotherton ("Fuller House"), Matt Cedeno ("Power"), Lisa Vidal ("Being Mary Jane"), Michele Weaver ("Love Is"), to name a few, who were among the cadre of celebrities and industry VIPS who were treated to the best of the best!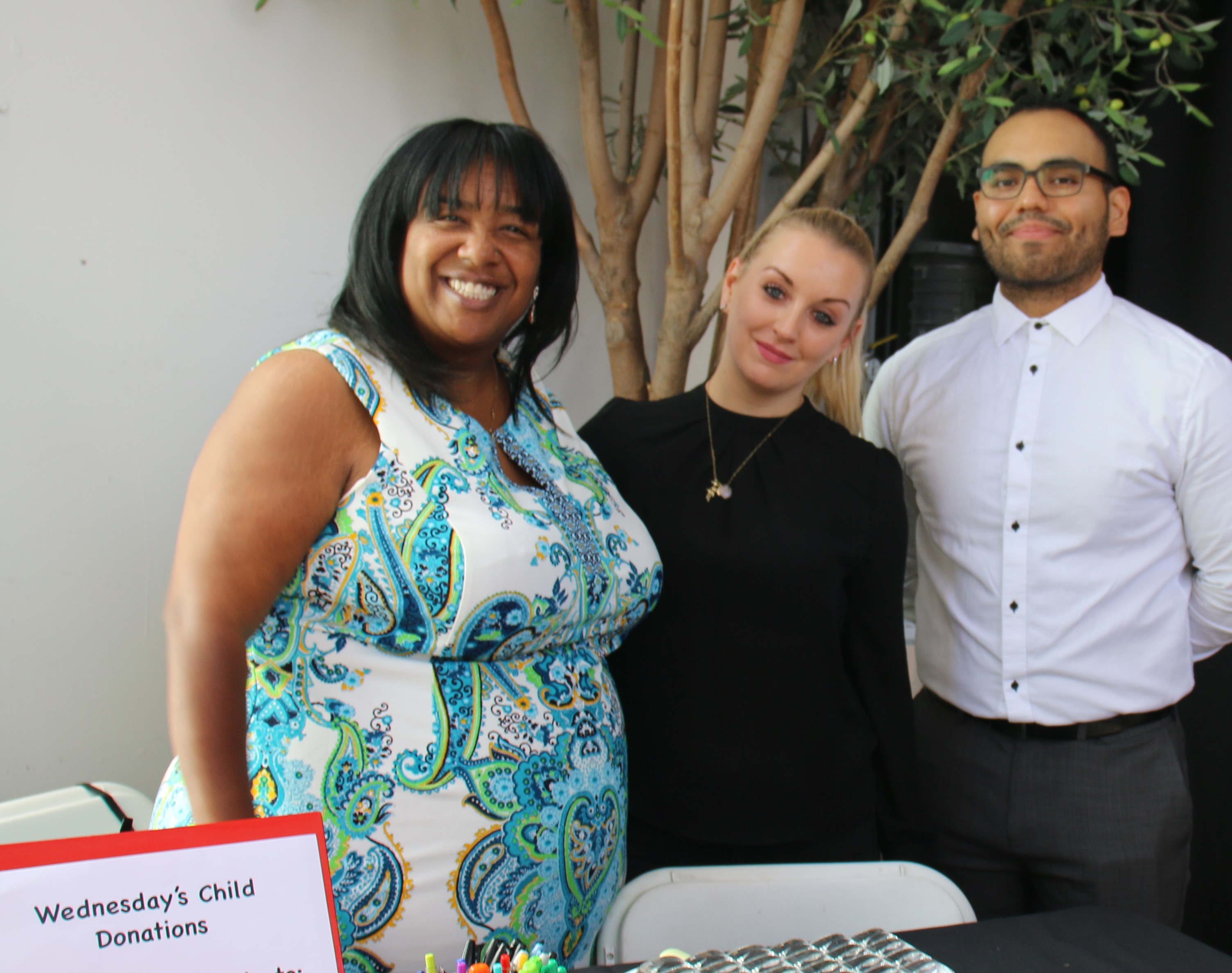 Wednesday's Child Team
I love the sweet people who show up each year from "Wednesday's Child" and again in the spirit of giving back, guests & sponsors made monetary donations and/or donated unwrapped gifts for young adults (ages 13-18) for a Pre-Holiday Gift Drive benefiting 'Wednesday's Child' -- a weekly segment airing on KTTV FOX 11 News, Los Angeles, with Anchor Christine Devine.  'Wednesday's Child' highlights 'harder to place' young adults in the LA County foster care system who are in need of adoptive families. "In Los Angeles County, alone, there are over 30,000 children receiving child welfare services," says social worker, Dr. William Wong. Bergman always invites at least 2 foster children to join in on the festivities and experience what it feels like to be treated as a VIP. http://www.foxla.com/wednesdays-child
Gifts and services were provided by: Green Horizen CBD Products; Precious Vodka; Beauty Kitchen; Lollies & Lace couture baby clothing; Twisted Silver; My Saint, My Hero blessing bracelets; Porto Vino handbags and messenger bags; Sunder Sparkling Beverages; Hint Water; Sue Wong Couture and Fragrance; Nourish Modern Wellness Skin Care; Chef John Sunfungkmee of Emporium Thai; Mobile White; Kam Shield; Buywine.com; Goldinger's Print Tees; Let's Cake; Zirconmania; Diamond Veneer; Mind In Sole insole foot massage; Emmy's Hope Dog Accessories; Rhonda Shear Aah Bras; Rock Your Hair; Zangu Language App; Bitmar Streaming Subscriptions; Filam Luxury Coffee; Junkless Granola Bars; "Shark Tank" Winning BeatBox Portable Party Punch;  Planet Beauty; Popsockets phone accessories; The Hollywood Trinity; Popcornopolis and VIP Gift Bags provided by Emmy's Hope & Kam Shield.
___________________________________________________________________
EMMY® AWARDS: September 17 - 8:00 p.m
70th EMMY® AWARDS GOVERNORS BALL & 2018 CREATIVE ARTS GOVERNORS BALL EVENTS WILL FEATURE STARS UNDER THE STARS CELEBRATION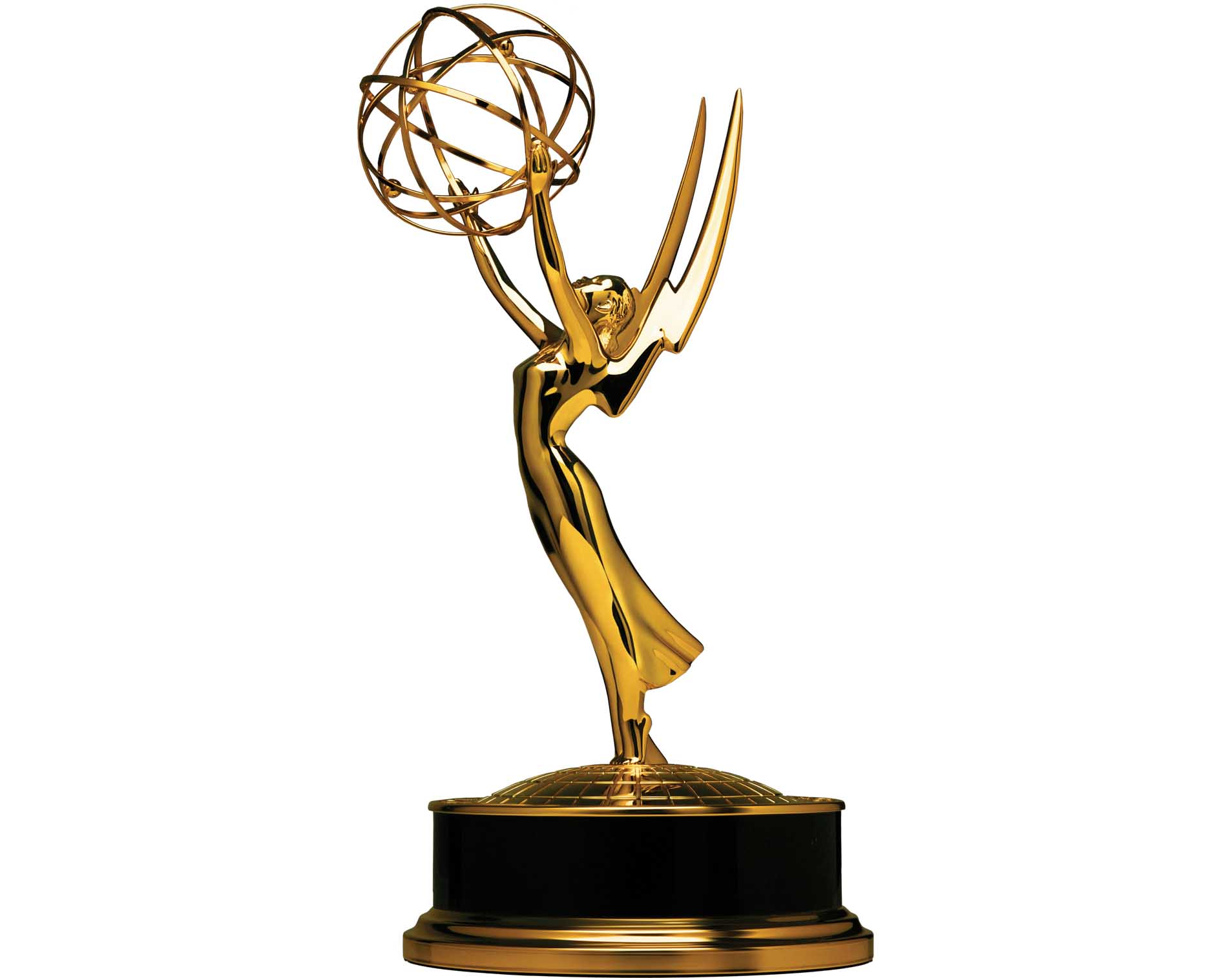 To celebrate the 70th Anniversary of the Emmy® Awards, the Television Academy is rewriting the script for its exclusive Emmy after-party celebrations: The Governors Ball (September 17, immediately following the awards telecast) and back-to-back Creative Arts Governors Ball Celebrations (September 8 and 9). Back-to-back Creative Arts Governors Ball Celebrations (September 8 and 9) and the September 17th 70th Anniversary of the Emmy® Awards, Television Academy's Governors Ball will feature a trio of celebrity-studded galas that will make a dramatic move to the rooftop setting of the L.A. LIVE Event Deck, where guests will be treated to an unforgettable celebration for the senses, illuminated by a myriad of stars suspended overhead.
The Governors Ball Gala will feature glamorous décor, lavish dining, and interactive experience. Sequoia Productions will activate thousands of LED lights in the Emmys Under the Stars design element, and Patina Catering will provide culinary tastes to include more than 35 fine-dining small plates. Look for party plate recipes to prepare at home duirn you own Emmy night in LBN 'Culinary Coup' section.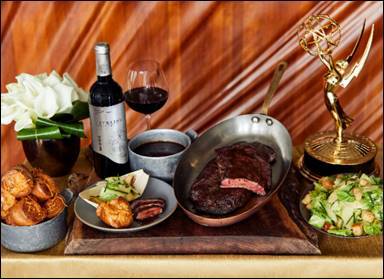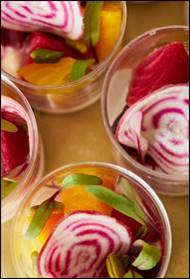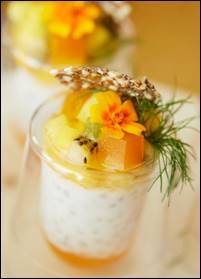 Sterling Vineyards will pour the soon-to-launch Platinum Cabernet Sauvignon, which debuts at the Governors Ball, as well as the flagship Iridium Cabernet Sauvignon, which Emmy winners will receive as a personalized gift bottle in the Emmy Winner's Circle. Award-winning bartender Charles Joly will design and create Ketel One Vodka official Emmy cocktails, and Ferrari Trento will host the flight of sparkling wines guests will sip while toasting Emmy winners. There will be special performances by Reverb Tap Company and The Scott Mayo Collective featuring Sheléa.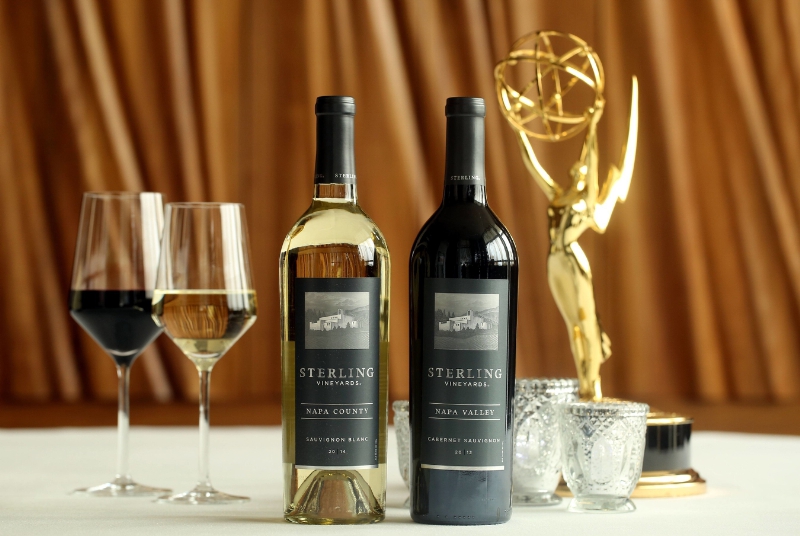 Contributing Television Academy corporate partners for 2018 include: Audi®, Don Francisco's Coffee, FIJI® Water, L'Oréal® Paris, and Lindt Chocolate. Attending will be Maury McIntyre, President and COO, Television Academy, Tammy Glover Park, Governors Ball Committee Co-Chair Halina Siwolop, Governors Ball Committee Co-Chair Russ Patrick, Governors Ball Committee Chair Emeritus, Cheryl Cecchetto, Event Producer, Sequoia Productions Tim Irwin, Director of Education, Sterling Vineyards Jamie Alexander Stewart, U.S. Brand Ambassador, Ferrari Trento Charles Joly, Award-winning Bartender, World Class Spirits, Joachim Splichal, Chef & Founder, Patina Restaurant Group, Gregg Wiele, Vice President of Culinary, Patina Catering Frania Mendivil, Executive Pastry Chef, Patina Catering, Alec Lestr, Executive Chef, Patina Catering Kevin Lee, Owner & Floral Designer, LA Premier Nelson Sosa, Scenic Fabricator, and Sosa Sisters Designs.
For additional Emmy® Awards information visit: www.emmys.com
____________________________________________
SANTA BARBARA INTERNATIONAL FILM FESTIVAL LAUNCHES INAUGURAL

"CALL-TO-ACTION FILM FESTIVAL"
SEPTEMBER 28 – OCTOBER 4, 2018
The Santa Barbara International Film Festival (SBIFF) has announced the lineup for its inaugural Call-To-Action Film Festival. A diverse selection of 7 thought provoking films are set for the seven-day festival. Beginning with a Passholder Reception at Belmond El Encanto on September 28, the festival runs through October 4, 2018, at SBIFF's Riviera Theatre. The purpose of the Festival is to bring communities together in order to spark dialogue on pressing issues using the art of film. There will be moderated panel discussions with the films' directors and specialist on the films' issues.
The Festival includes:
The Film Festival Programmers Michael Albright and Mickey Duzdevich commented, "This selection of compelling documentaries address a range of diverse and timely issues throughout the United States. They are all empowering examples of people standing up against injustice and discrimination as well as a "call to action" for audiences to become more engaged so that we gradually make a difference in our own communities."
Panel discussions will be moderated by Geoff Green (CEO SBCC Foundation) and include:
"The Nature of Implicit Bias" following the screening of "bias" on Saturday September 29 and will include Robin Hauser (director), Cyndi Silverman (Regional Director ADL), Ted Scheinman (Senior Editor Pacific Standard Magazine) 
"Media Representation" following the screening of "hillbilly" on Sunday September 30 and will include Sally Rubin & Ashley York (directors), Charles Wolfe (Professor of Film & Media Studies at UCSB and Director of Undergraduate Studies) 
"Prison and Education" following the screening of "The Pushouts" on Sunday September 30 and will include Katie Galloway (director), Dr. Victor Rios (film subject), Noel Gomez (Student Program Advisor for the Santa Barbara City College EOPS Transitions Program)
The Festival is presented by Belmond El Encanto and sponsored by the City of Santa Barbara, Santa Barbara County Office of Arts and Culture, Voice Magazine, Rincon Broadcasting and YTS Films.
Film information, schedules, passes, and tickets are available at sbiff.org, by calling 805-963-0023, and at the Riviera Theatre.
About The Santa Barbara International Film Festival
The Santa Barbara International Film Festival (SBIFF) is a 501(c)(3) non-profit arts and educational organization. Over the past 32 years, SBIFF has become one of the leading film festivals in the United States – attracting 90,000 attendees and offering 11 days of 200+ films, tributes and panels, fulfilling their mission to engage, enrich, and inspire people through the power of film. We celebrate the art of cinema and provide impactful educational experiences for our local, national and global communities.
SBIFF continues its commitment to education and the community through out many free educational programs and events. In June 2016, SBIFF entered a new era with the acquisition of the historic and beloved Riviera Theatre. After a capital campaign and renovation, the theatre is now SBIFF's new state-of-the-art, year-round home, showing new international and independent films every day.
__________________________________________________________________
CRAZY RICH ASIANS Knocks it out of the Box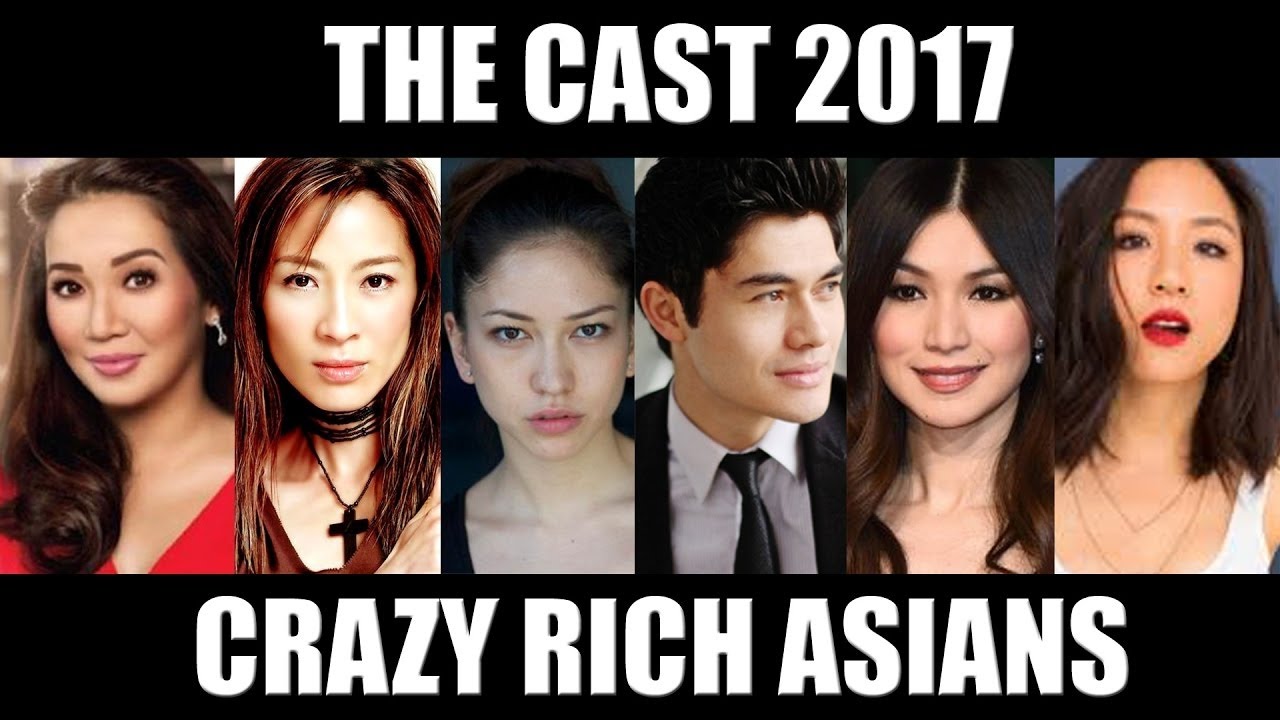 IVANHOE Films Crazy Rich Asians surprised everyone when the opening week was a smash at local theatres. I found this move to be one of the most entertaining films I've seen in years. The actors were all amazing and the writing was fantastic. This was a film about every family who has acquired major wealth and status, but it was an education in the Chinese version of this scenario, which most people are unfamiliar with.
The best part about the film for this travel writer was the amazing travelogue it presented to the view of Singapore, and how life happens there, from a first class seat on a high end Chinese Airline to good street food it was all exciting!
Congratulations to Director Chu, the cast, Ivanhoe Films and everyone else involved. I loved being so entertained, and went home to make a Chinese dinner! See 'Crazy Rich Asians' recipe in culinary coup section of LBN this month.

____________________________________________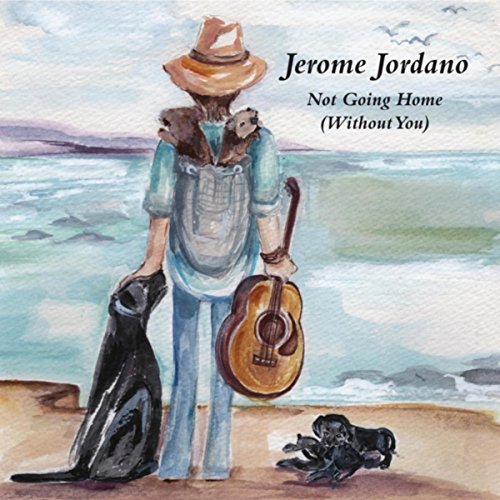 Album Release Jerome Jordano - Not Going Home (Without You)
Great new CD & Album release by Musician, Singer, Song Writer Jerome Jordano availabe at CD Baby, i Tunes and Spotify, as well at SPRS_jj - Instagram.
Shattered Paradigm Records, LLC

Live Authentically
---