2014 Pre-Oscar Buzz . . .
CHIC CELEBRITY CIRCUS HONORING OSCAR NOMINEES A WOW!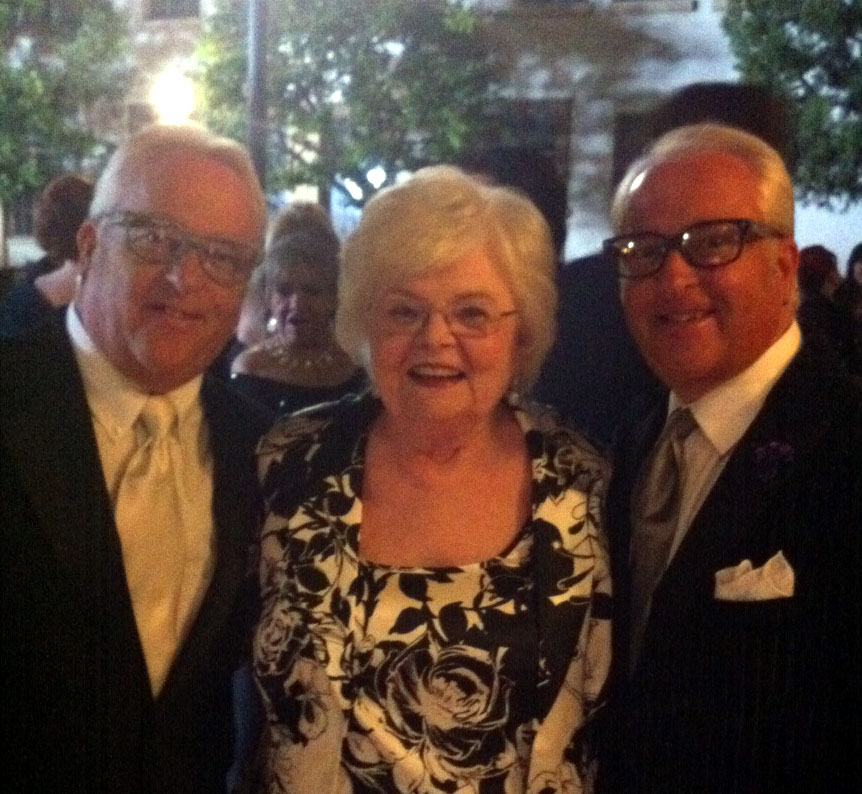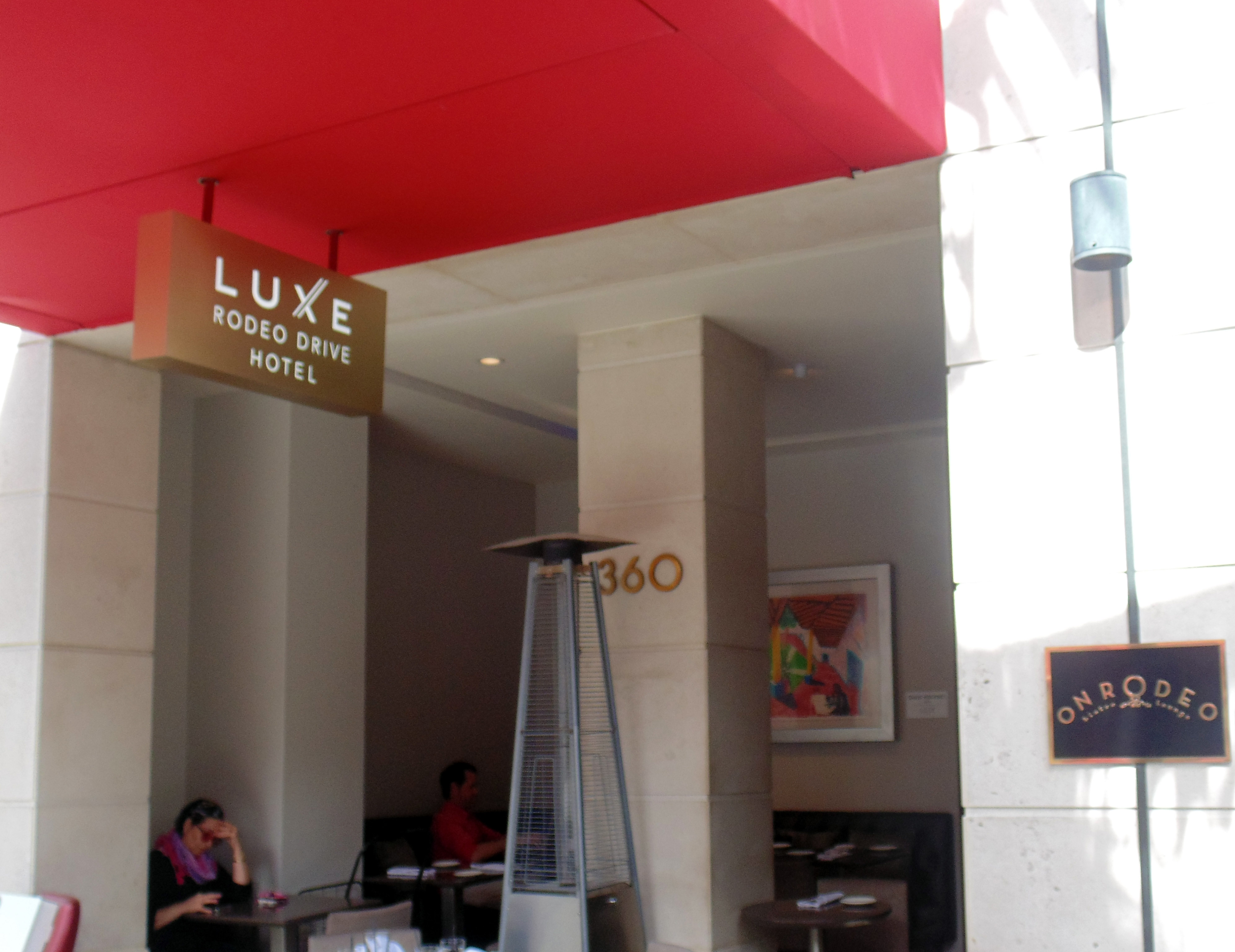 It was like a Hollywood movie set as celebrities, media and special guests rushed down Rodeo Drive in Beverly Hills in the pouring rain to attend the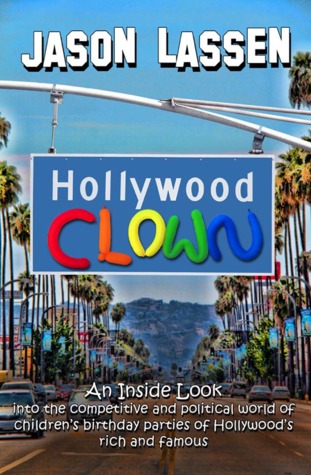 WOW! Creations Luxury Lifestyle Gifting Suite event produced by Mark and Matthew Harris in honor of the 86th annual Academy Awards. Oscar nominees, Reality Stars, Beauty Pageant Queens, Studio Heads, Sport Stars and more were greeted by Jason Lassen author of "Hollywood Clown" who lit up the lobby of the chic Luxe Rodeo Hotel with a colorful circus excitement.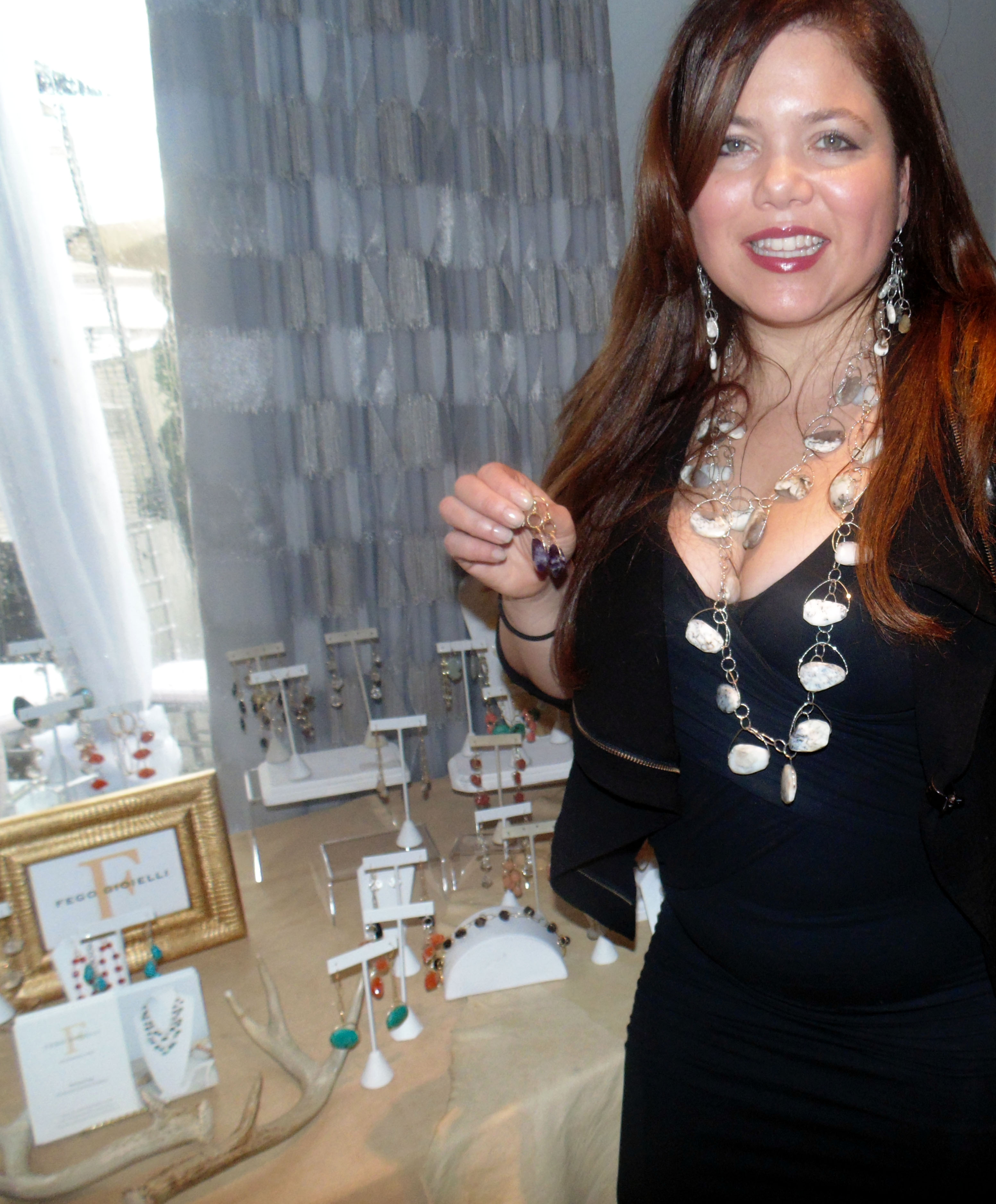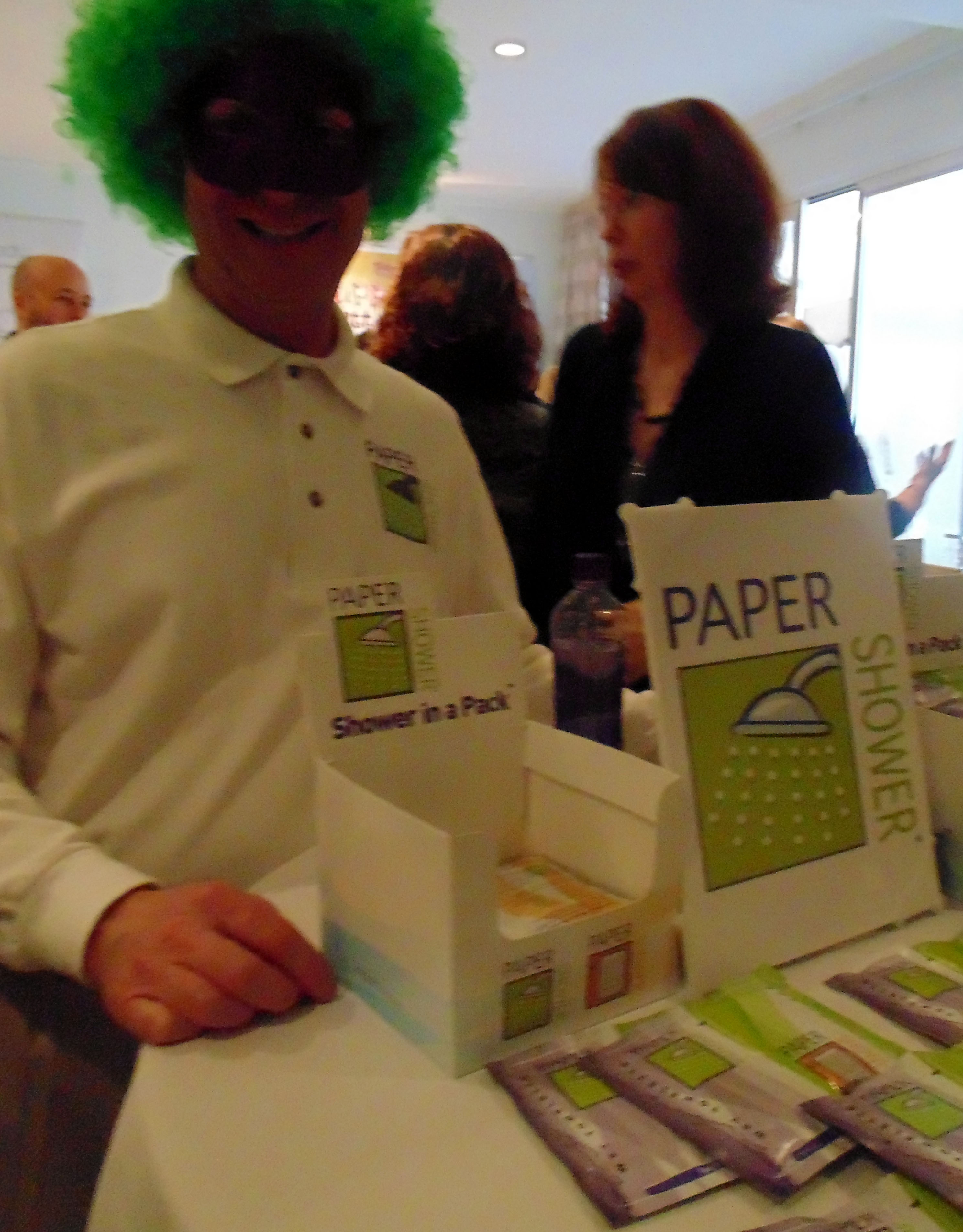 Some brands participating in the event included Dr. Kathy Gohar of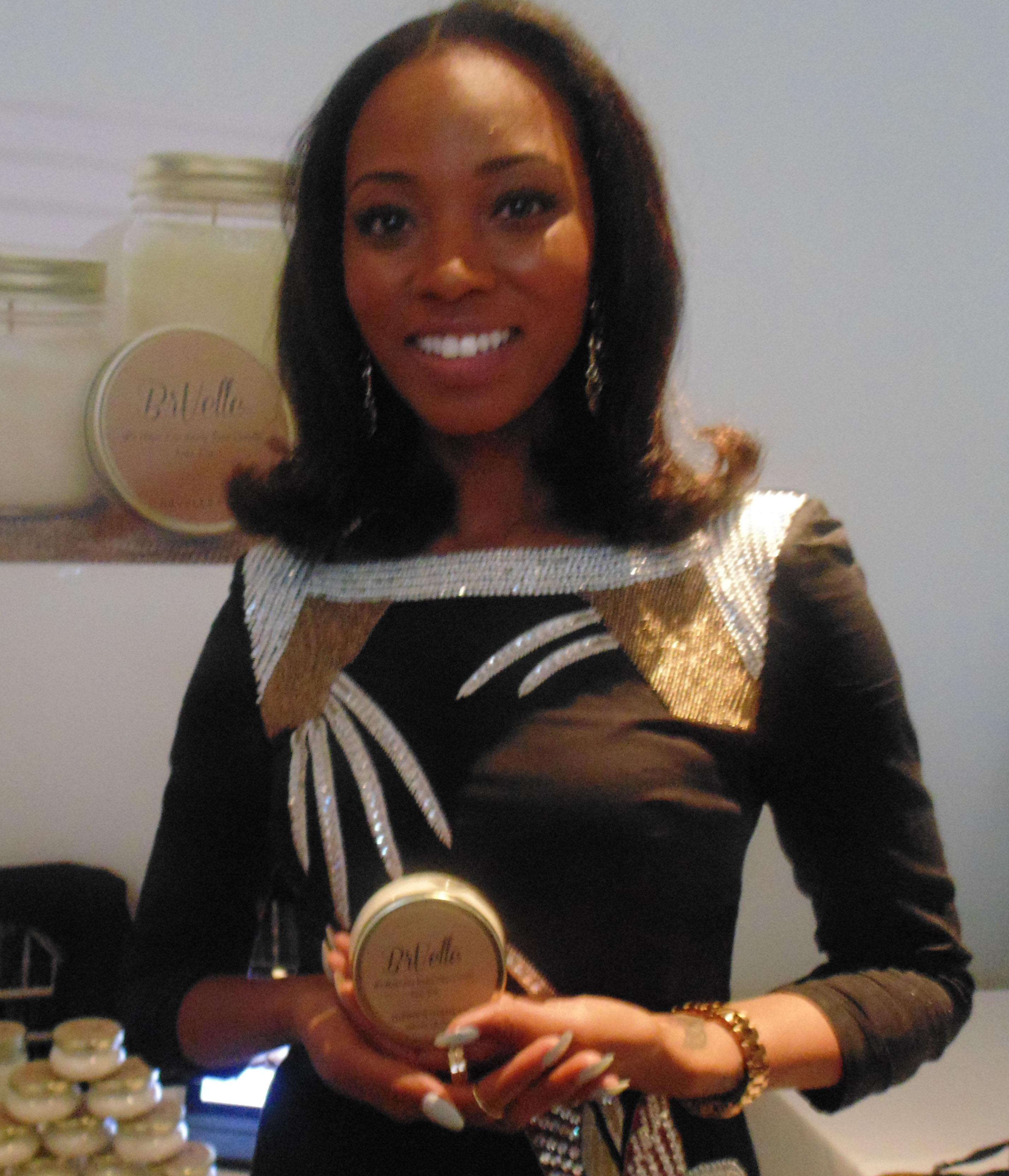 Beverly Hills Cosmetic & Laser Center, Paper Shower,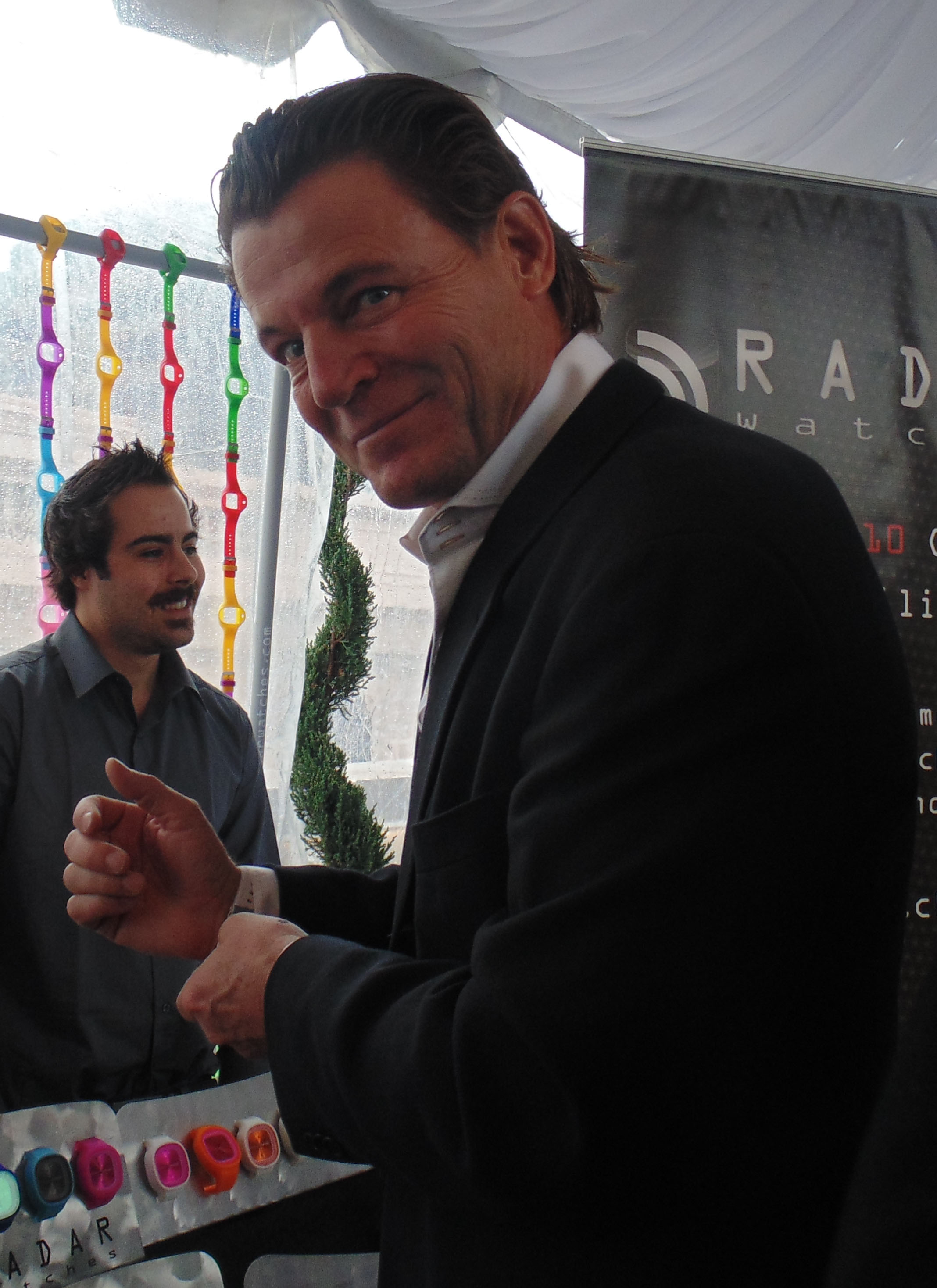 Sugar Shack Candles, Corey Taylor Talks, Zummersport, Radar Watches, Pampered Me Organically, Insta Knot, Perfect Tan, Gary Red Tees, Glisodin, Bourbon Balls, Indi Exhibit, Fegogioielli Jewelry, The Hollywood Clown, Lovesque, Nutty Canine, Love My Body, Be Youthfull.net, Vibrant Health.us, Penta Water, Brvelle Candles, Roots, Krystal Klear Water, Udder Cream, Mane - Kiss, Dorothy's Candies,Simply Divine Brownies, Noir,Air, Hammer & Nails, Pop Chips, Vance Family Soy Candles, Pura Botanica, ACF Global and more.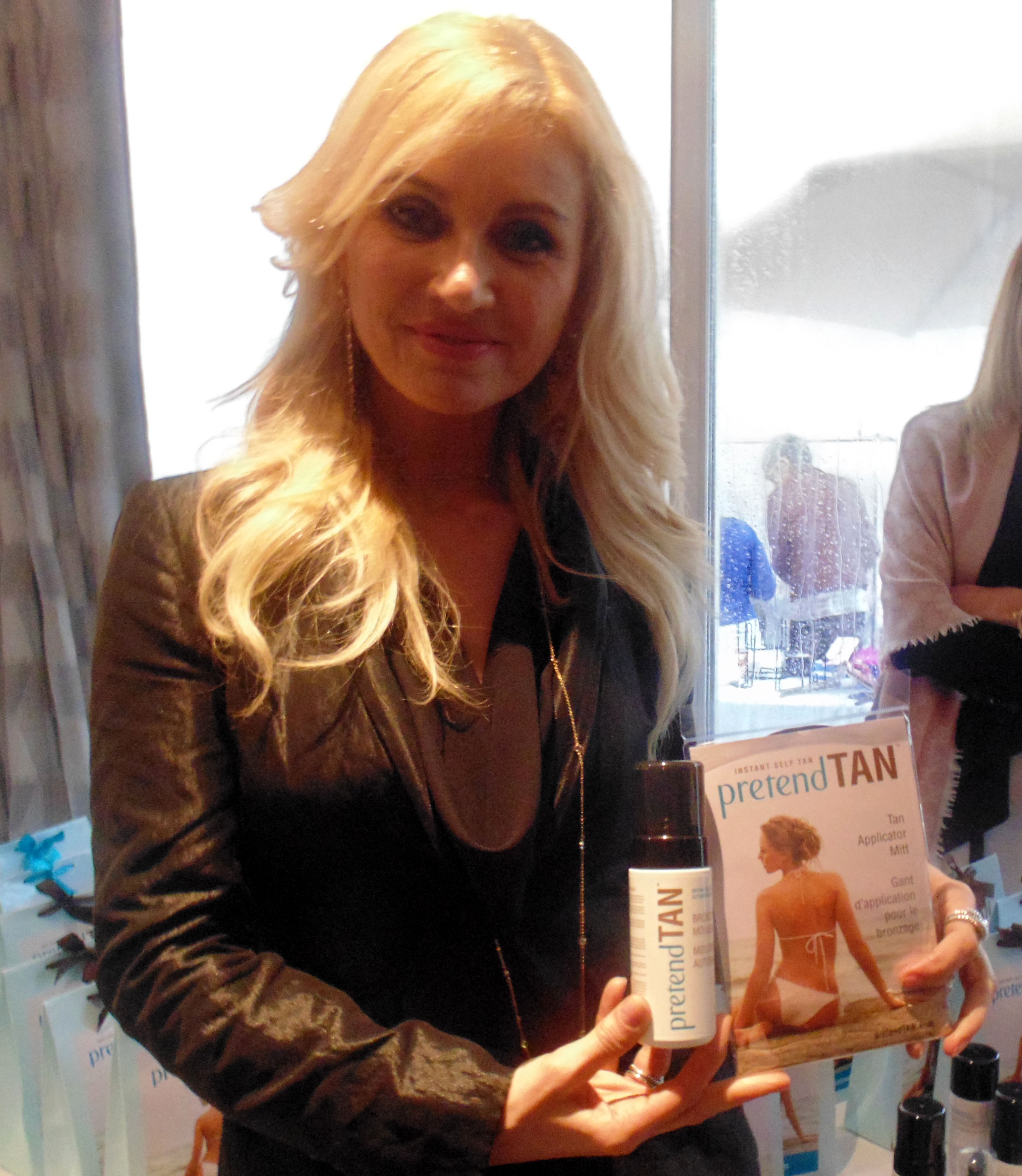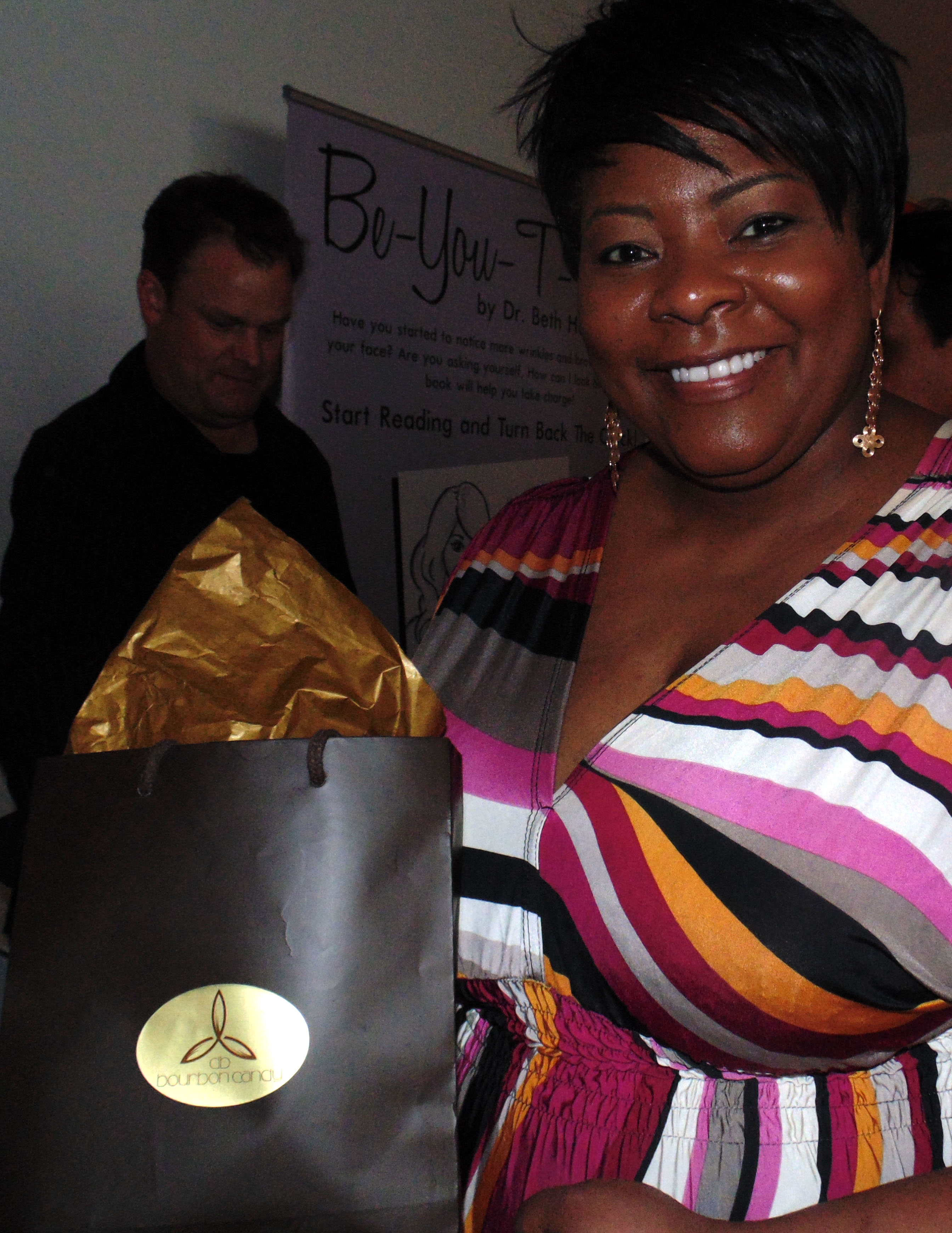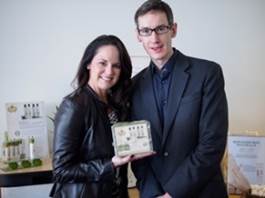 "Sex and the City" Willie Garston, Miss California, USA and Miss California, Teen USA, Dr. Buzz Aldrin, the second man to walk on the Moon, Oscar Nominees Steven Rice, James Dumont, Zacary Heinz-Erg, and more attended the fabulous pre-Oscar celebration.
WOW! Creations is a Los Angeles based celebrity marketing agency supporting charity, providing celebrity gift bags and hosting celebrity Gift Lounges in Hollywood and Beyond.www.wowcreationsmedia.com
___________________________________________________________________
___________________________________________________________________
MICKEY ROONEY WELCOME ATTRACTION AT RNSH OSCAR SUITE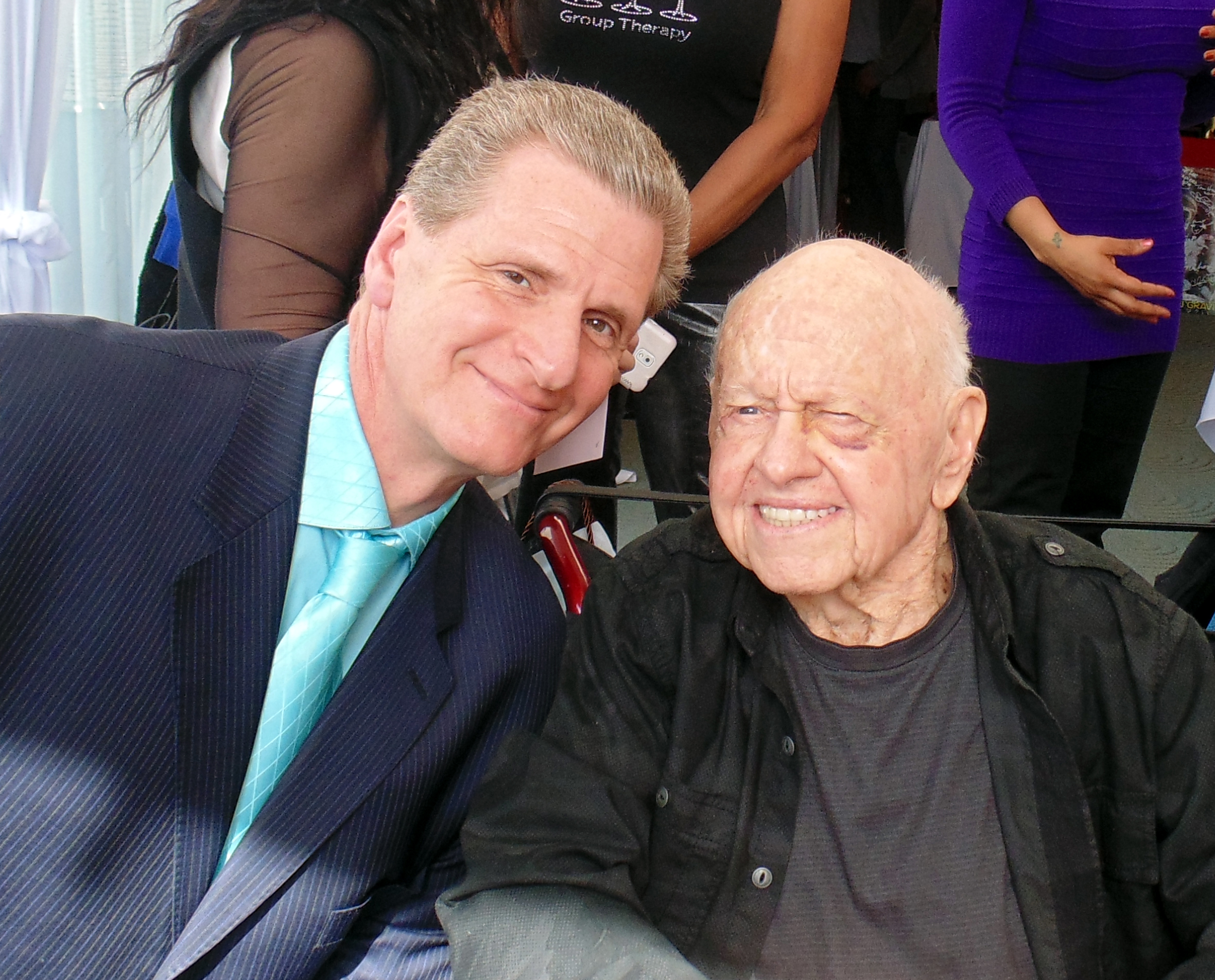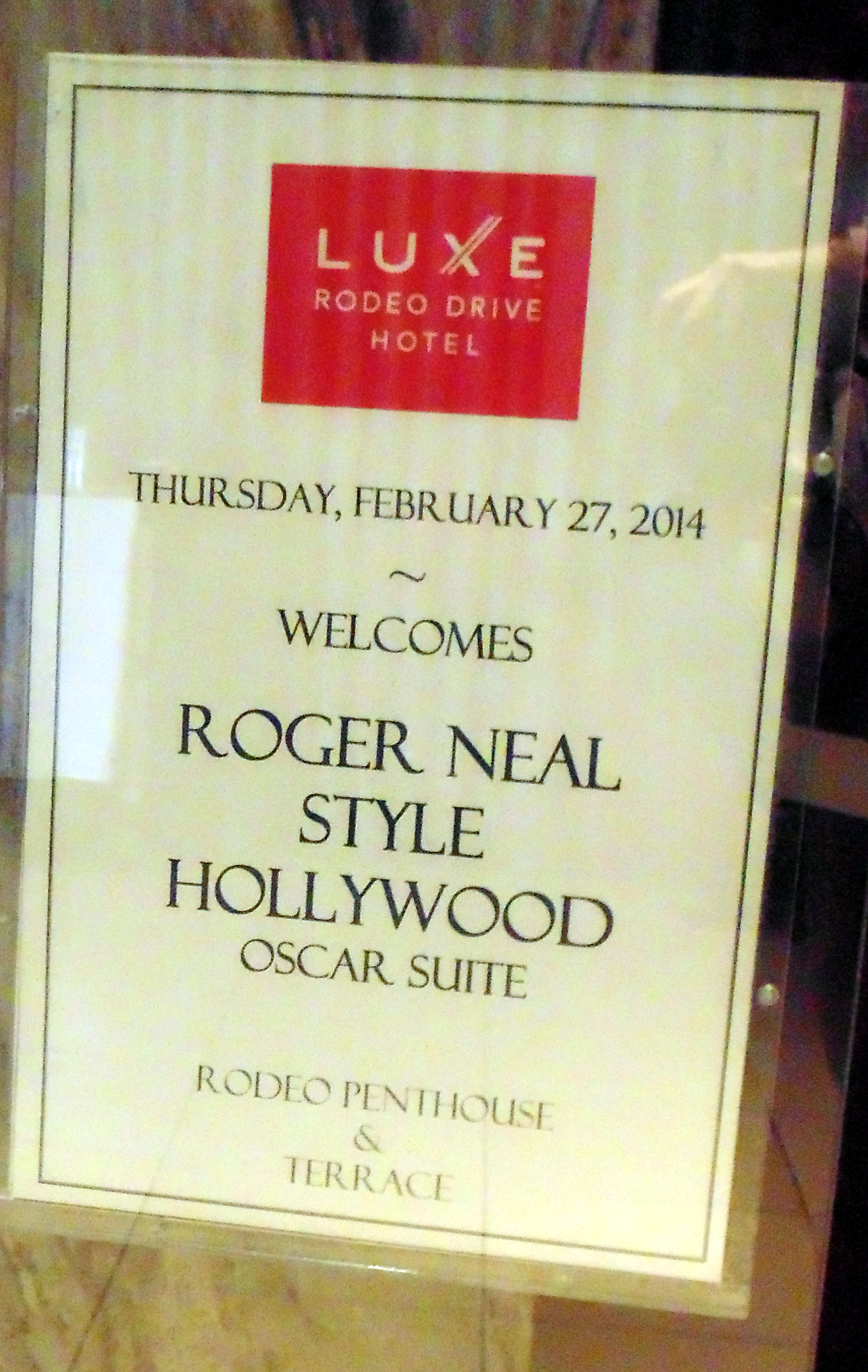 Roger & Lynn Neal of Neal Public Relations, who were responsible for making designers like: Stuart Weitzman, Avakian, Jewelry on 7th, Kwiat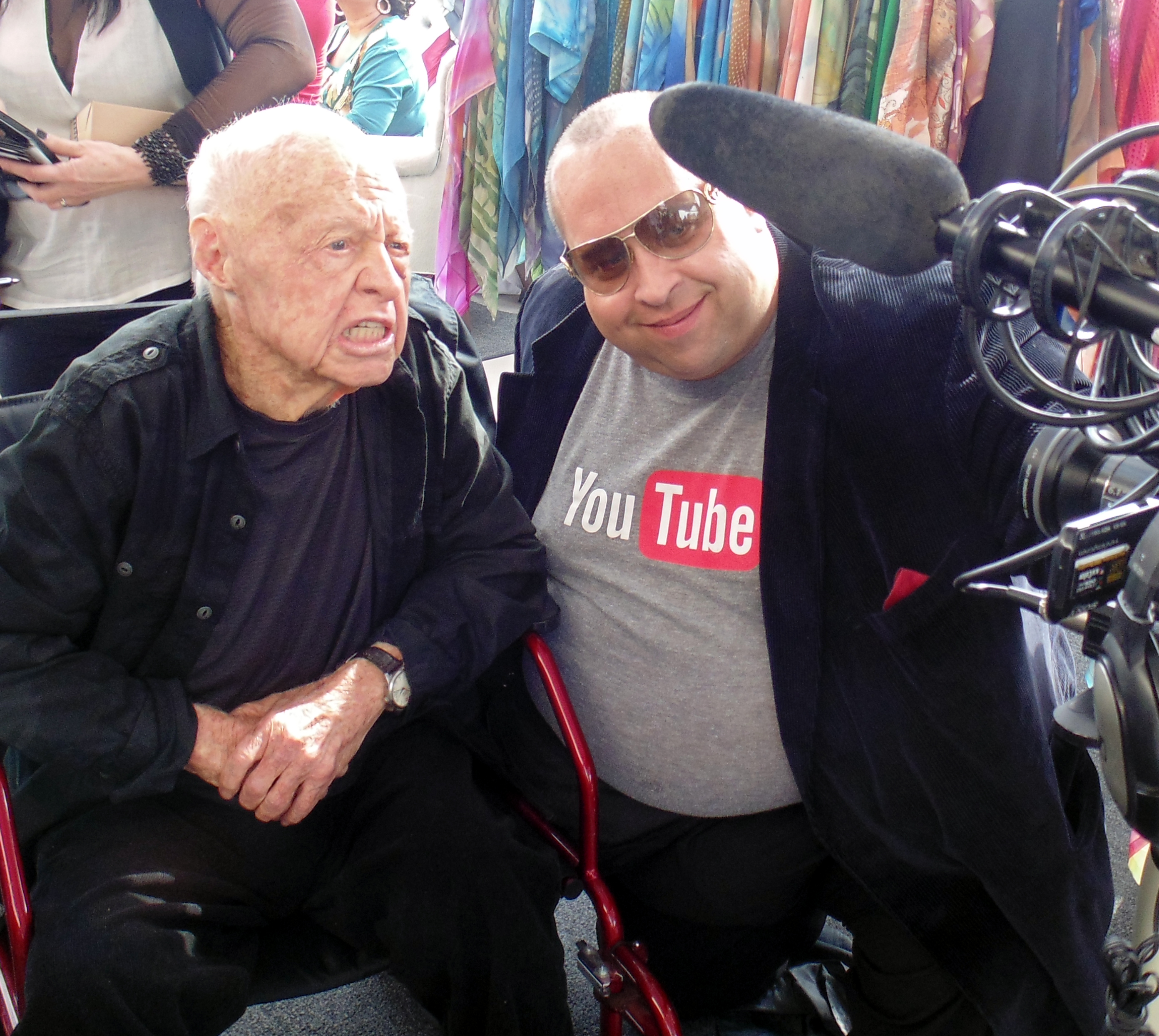 Diamonds, Jelly Belly, Gown Designers Addy Van Den Krommenacker, Classified Cosmetics, Marley Coffee, Lorimar Winery, and Natalie K Diamonds into household names during award seasons past produced The Ultimate Beauty & Couture Suite in honor of the 86th Annual Academy Awards. Neal and wife Lynn are renowned for producing the most talked about Golden Globe and Academy Awards suites during the last 18 years.
Among the amazing talent attending RNSH was entertainment icon Mickey Rooney, who was the center of attention as he gave interviews and posed for photos with other notables. Rooney was delighted to share a shot with Neal.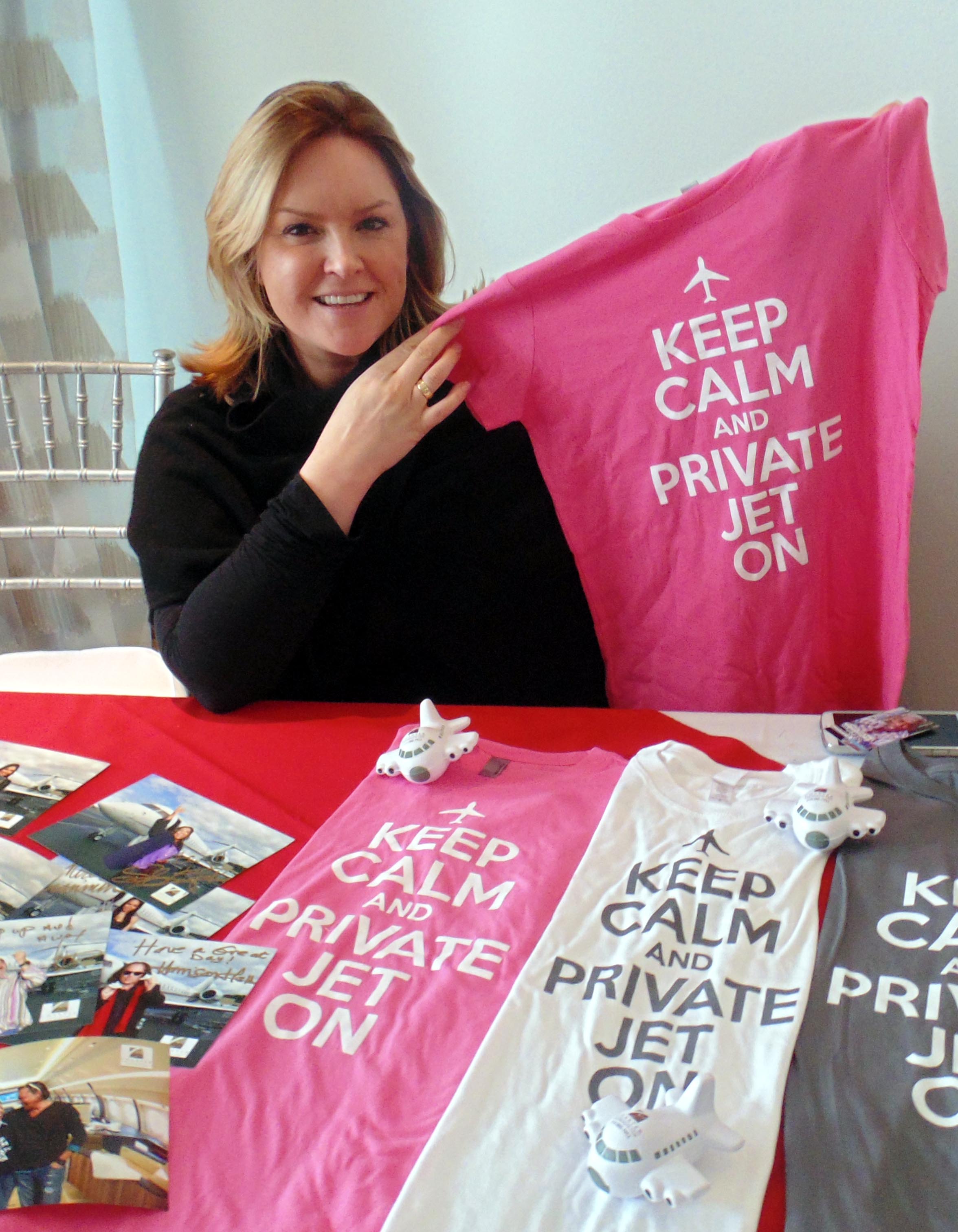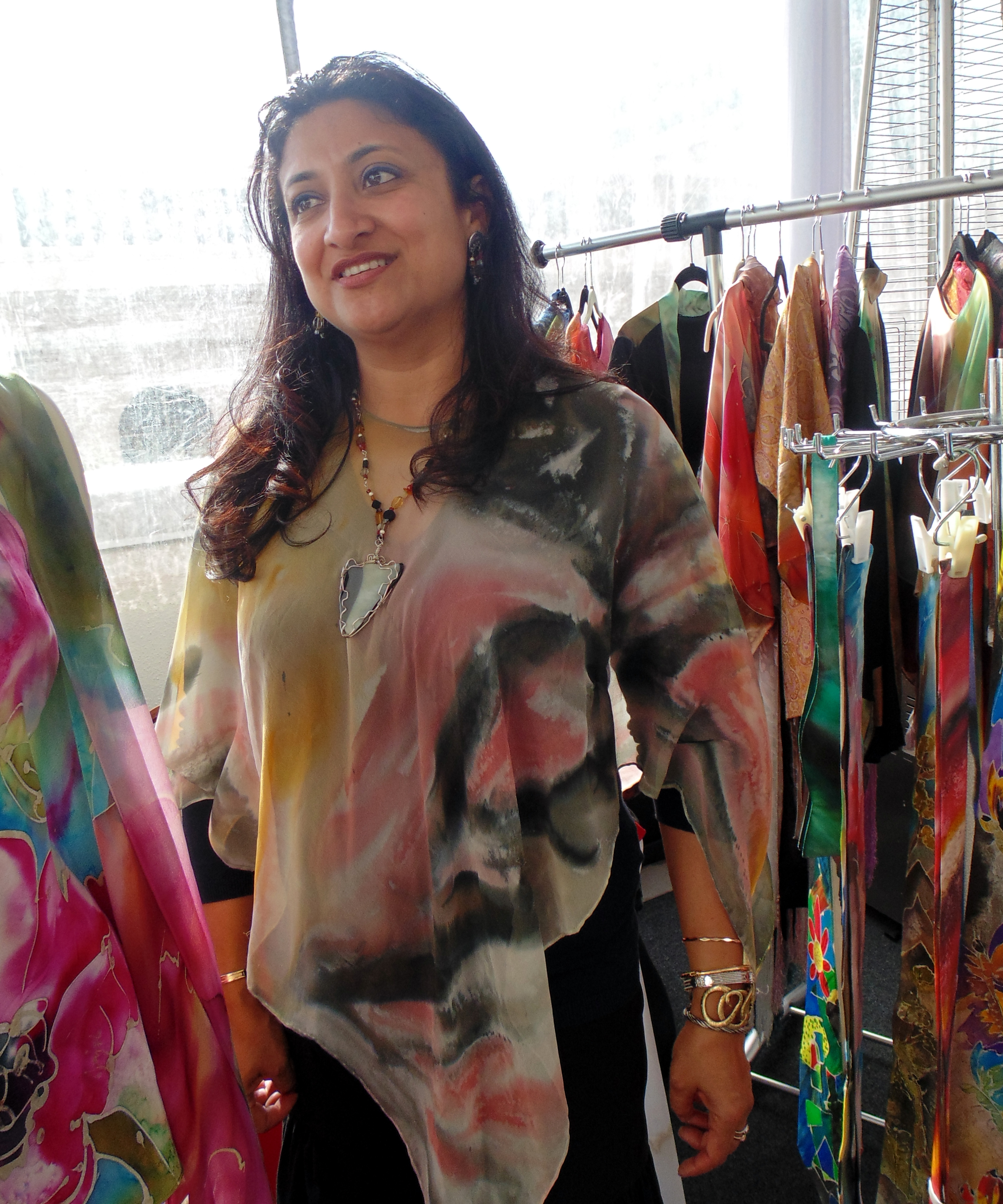 The RNSH Academy Award suites opened Tuesday February 25th and ran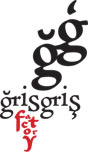 thru Thursday February 27th at the LUXE Rodeo Hotel in the Exclusive RodeoDr. Penthouse. 200 stars and 10 current Oscar nominees attended the suite. Fast and the Furious Star Paul Walker was honored in a very special way in our suite where Gris Gris Jewelry made a special diamond pin that was presented to all male nominees to wear to the Oscars and a donation to the late Paul Walkers Charity REACH OUT Worldwide (ROWW) was made for each man who wore the Gris Gris pin. 
ROWW is a network of committed professionals with first responder skill-set (including project management, logistics, heavy equipment operation, EMT, paramedic, firefighting, and healthcare, etc). The volunteers provide their expertise when disasters strike and augment local resources with the goal of accelerating relief efforts on a worldwide basis. ROWW operates on the philosophy that by making a difference in just one person's life, the world has been changed for the better.
Neal said "We're thrilled to be back at the LUXE HOTEL on Rodeo Dr. , We did our suites here in 2008 and are happy to be back in the newly renovated RODEO DR. PENTHOUSE SUITE."
Official Charities for the pre-Oscar event included Beyond Christmas a 501c3 founded by BJ kelley who's reputation for paying off lay-away's at retail stores for complete strangers has founded a national organization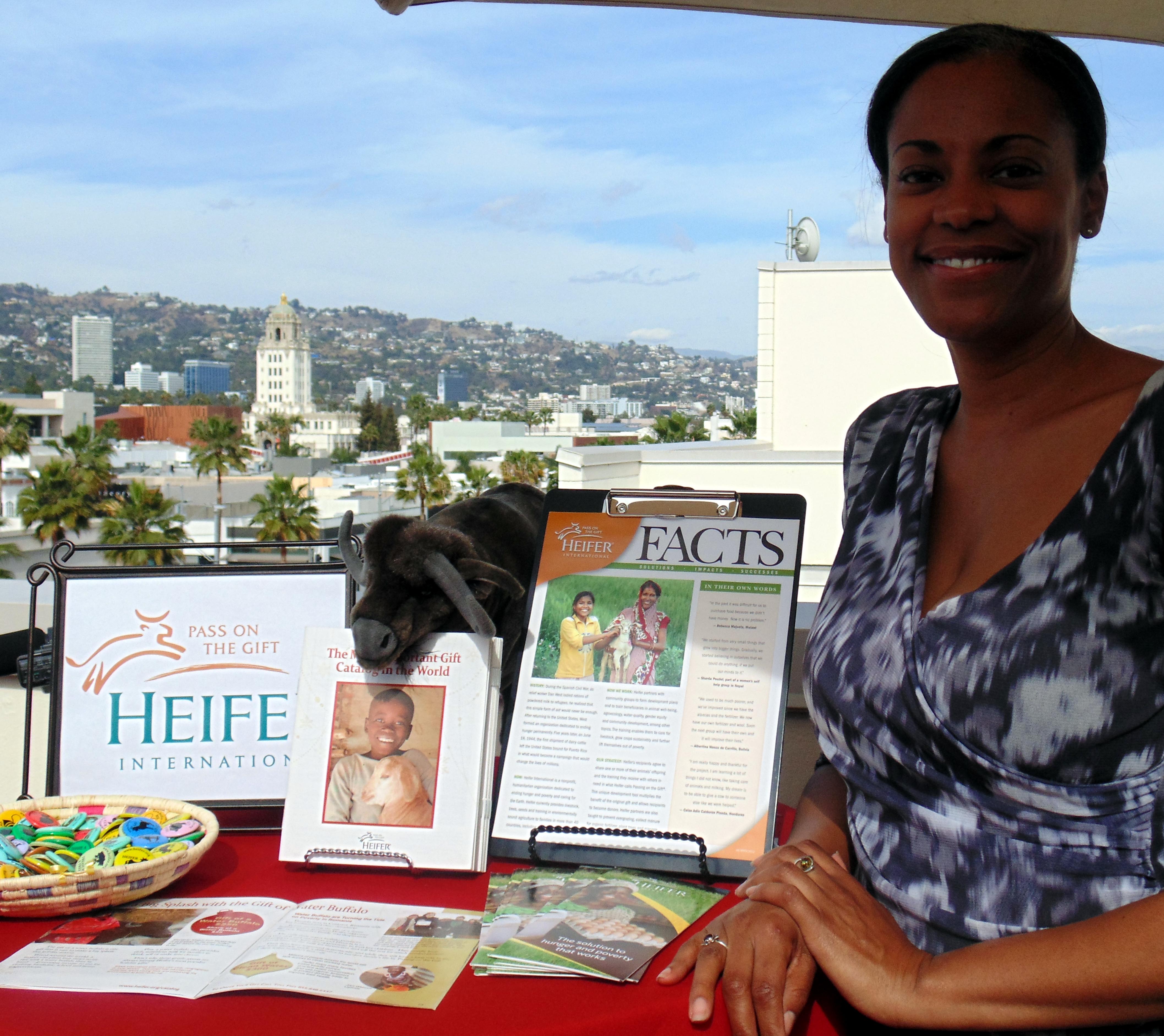 that does random acts of kindness for strangers, with a goal to get one million acts of kindness and compassion done before Christmas 2014. Visit: www.beyondchristmas.org or detials. HEIFER INTERNATIONAL empowers families to turn hunger and poverty into hope and prosperity through bringing sustainable agriculture and commerce to areas with a long history of poverty. Visit: www.heifer.org. ANDY TRANSPLANT FOUNDATION was established in 2004 (NAATF) objective is to save lives, educate and provide charitable fundraising support to preserve our planet. Visit: www.andytransplantfoundation.org.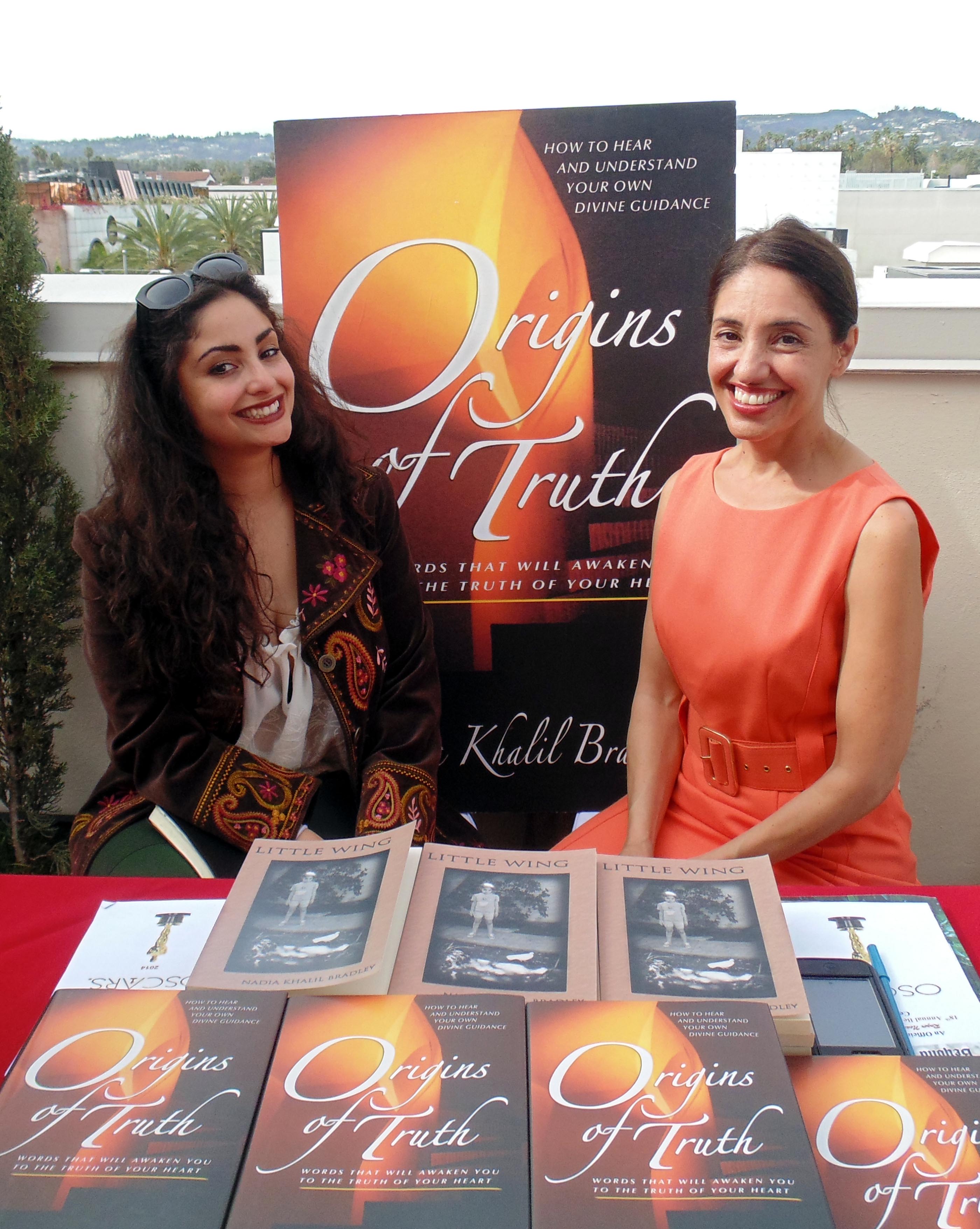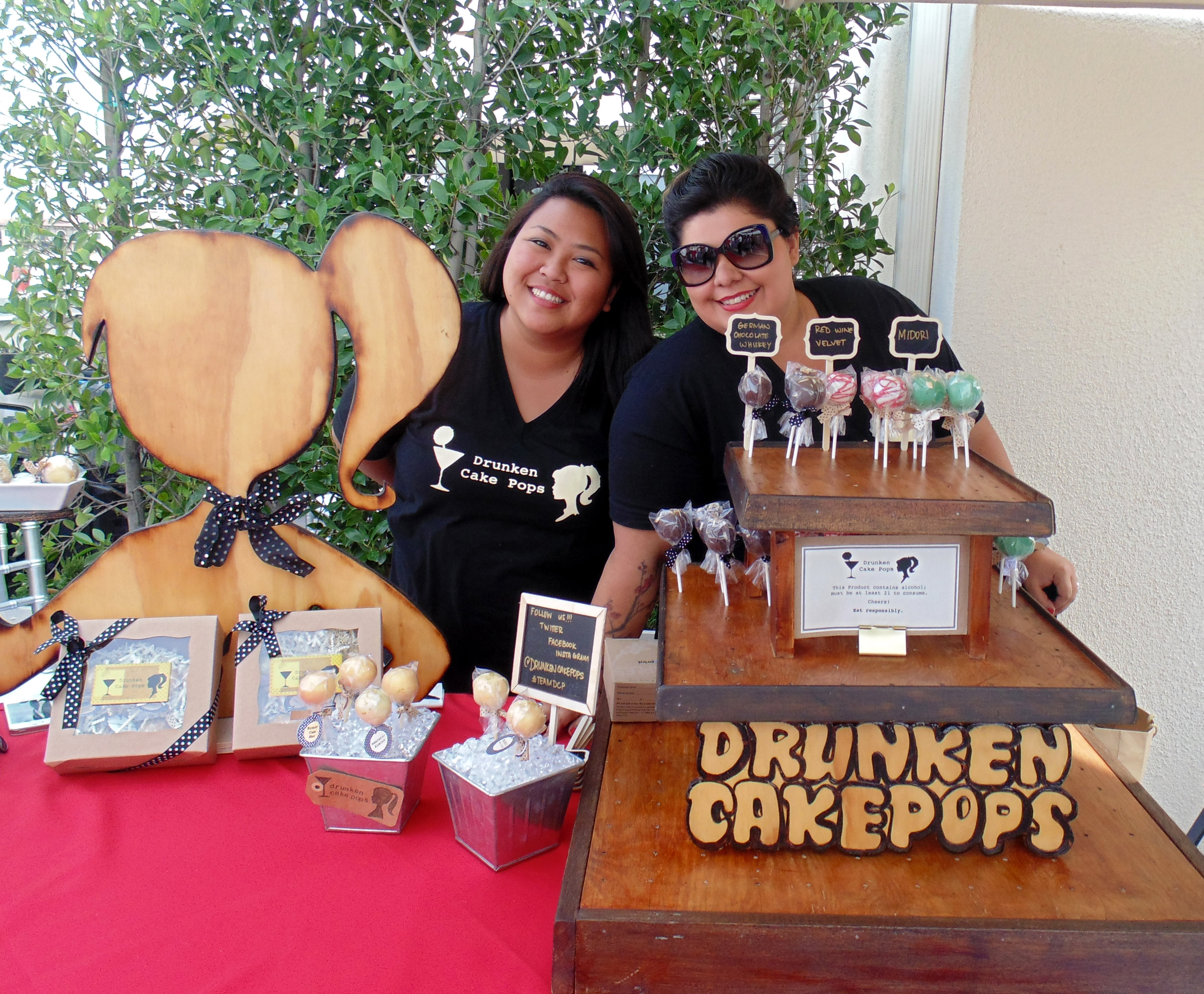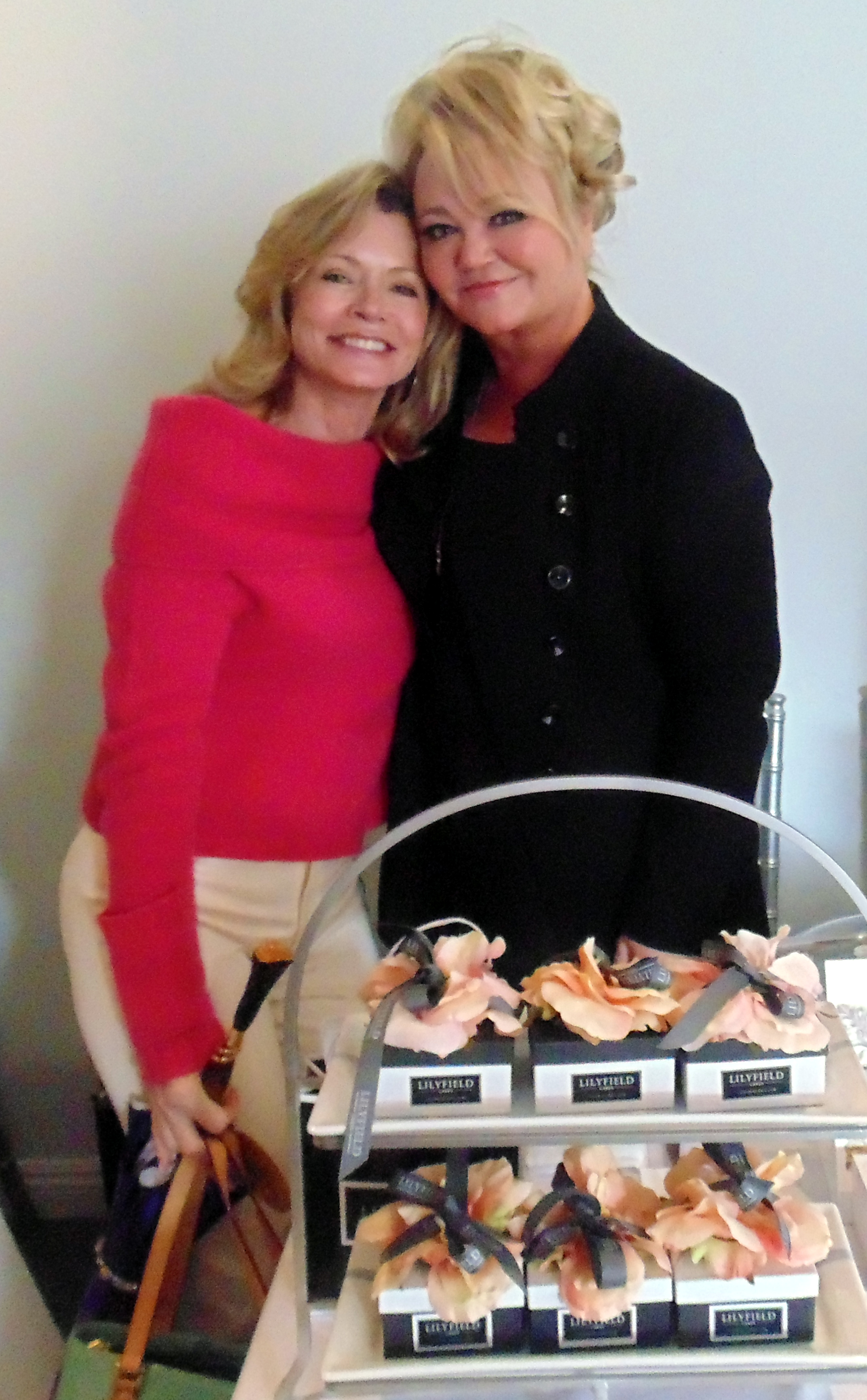 Participants included *OFFICIAL PRIVATE JET SERVICE - Charter Last Minute Jet Service, *OFFICIAL WATER For the 3rd year STARFIRE WATER, *OFFICIAL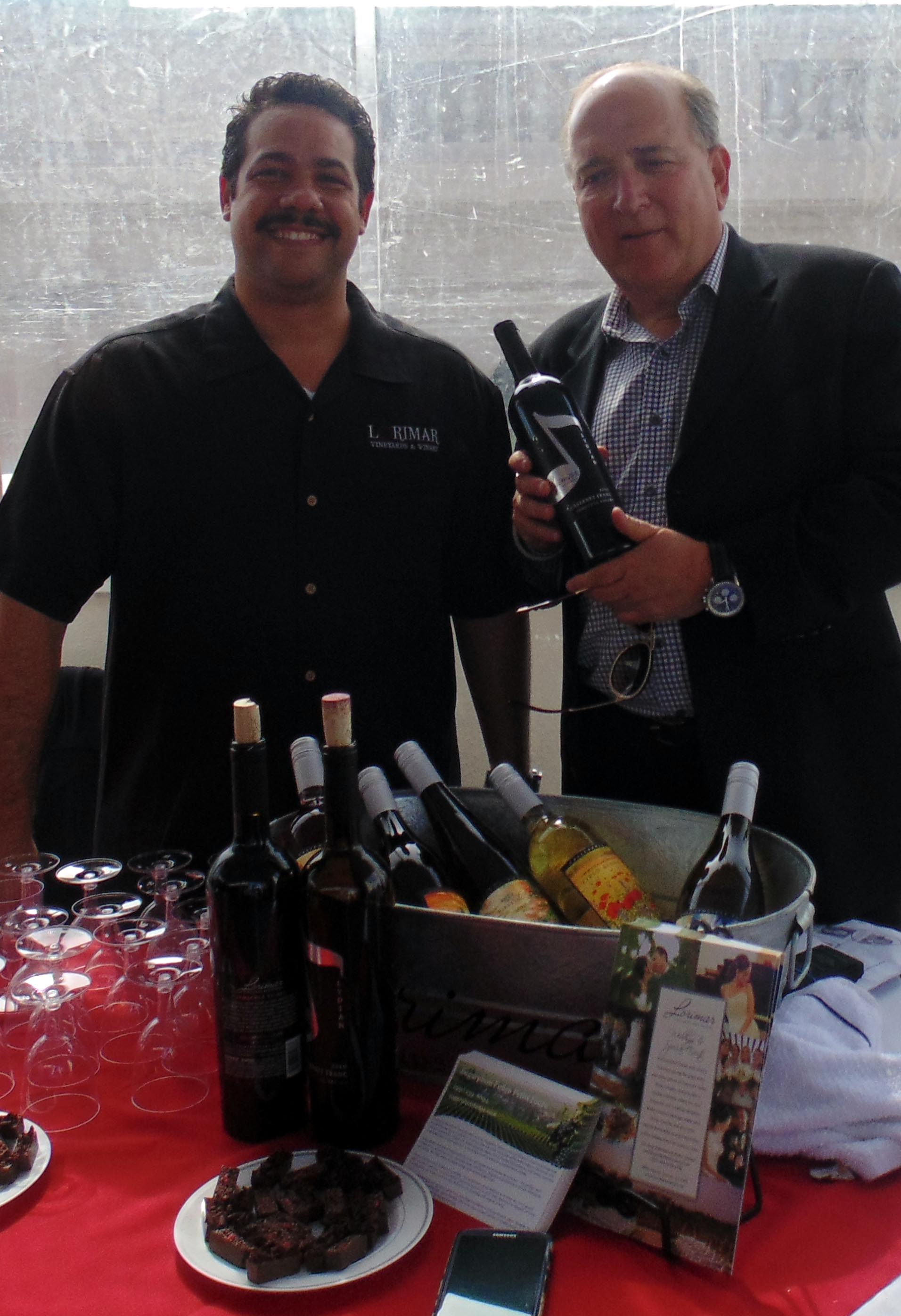 CHAMPAGNE AND WINERY Once again this year LORIMAR WINERY  *OFFICIAL GOURMET CHOCOLATIER, Niagara's Honeymoon Sweets *OFFICIAL BAKERY Mary's Cake Shop, *OFFICAL CAKE Lilyfield*OFFICIAL CATERER & CHEF From the World Famous Wirsthaus LA Restaurant in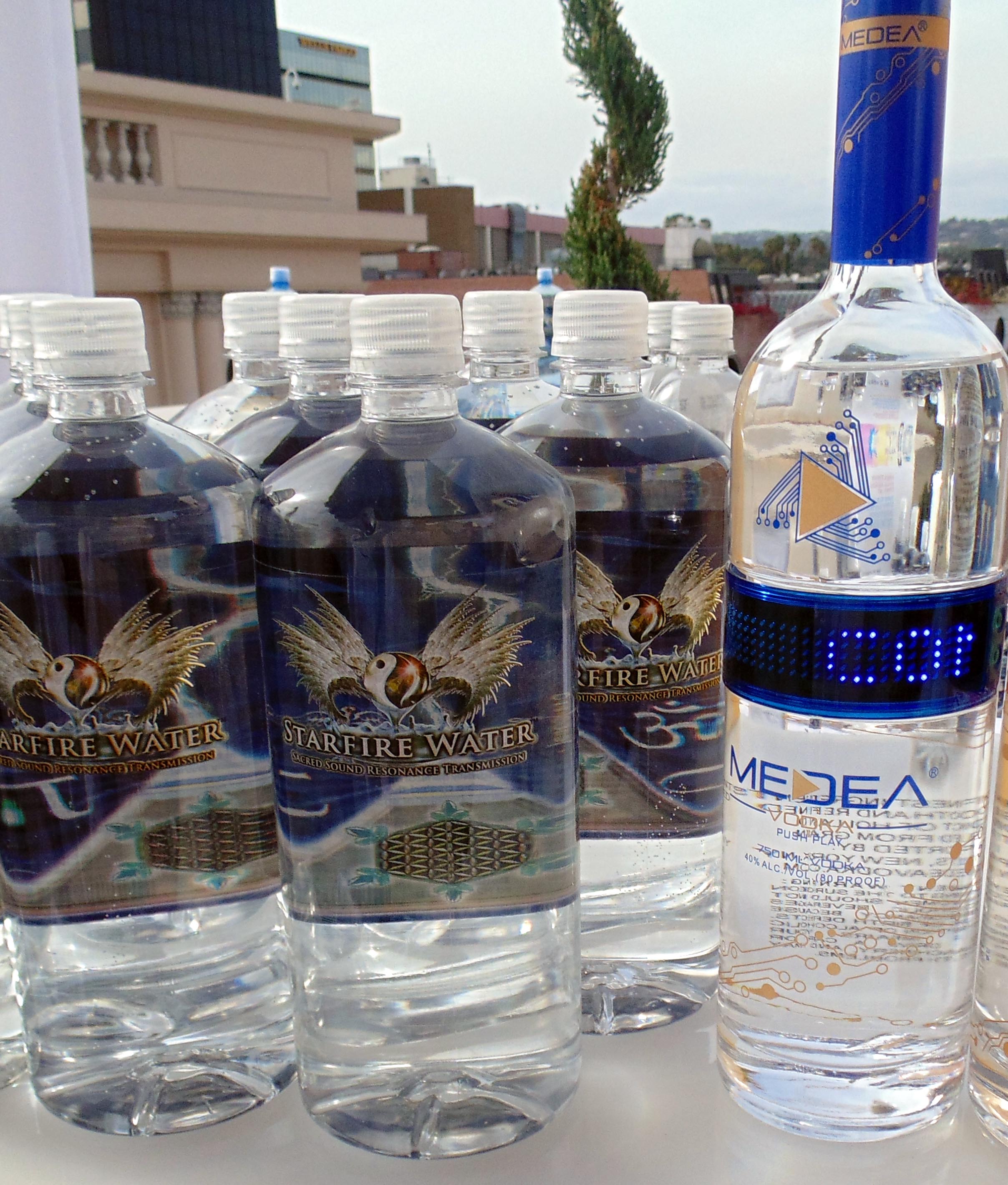 Los Angeles, Chef Kurt Erlich, * Lorimar Wine & *Drunken Cake Pop, * Gris Gris Jewelry, *Janie Jewels, * Renee Taylor's Face Love * Mary's Cake Shop. Spa Treatments included Facials, massages from * Spray Tanning from TAN THIS LA* Eyelash extensions by Long Mi Lashes/Daniel Dinh ,  GM COLLIN SKINCARE PARIS. Dr. Bruce McFarlane of STAR MAKER BEVERLY HILLS ORTHODONTICS, *Manicures by Shelly Hill, Massages by bao massage beverly hills, * A stay at the Historical Belleek Castle in Ballina, Addy Van Den Krommenacker Gowns, * Simone Rodriques of SISA DESIGNS. *Poshaq, and more. Congratulations to Roger and Lynn on a memorable suite.
___________________________________________________________________
 TMG BEAUTY & STYLE DESTINATION LUXURY SUITE
Elegant Introduction To Pre-Oscar Style 2014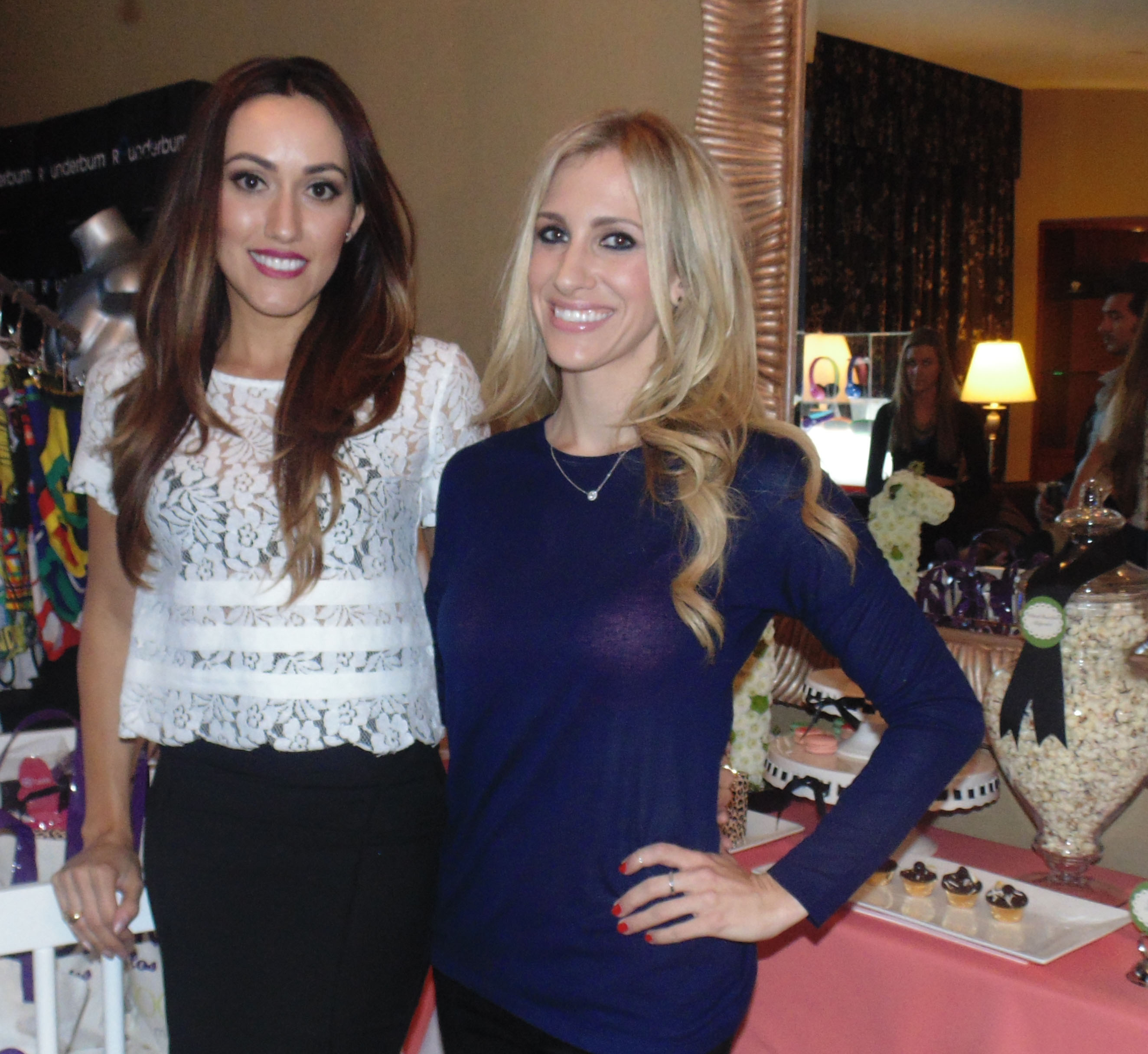 The Rockabye Mommy Concierge was disarming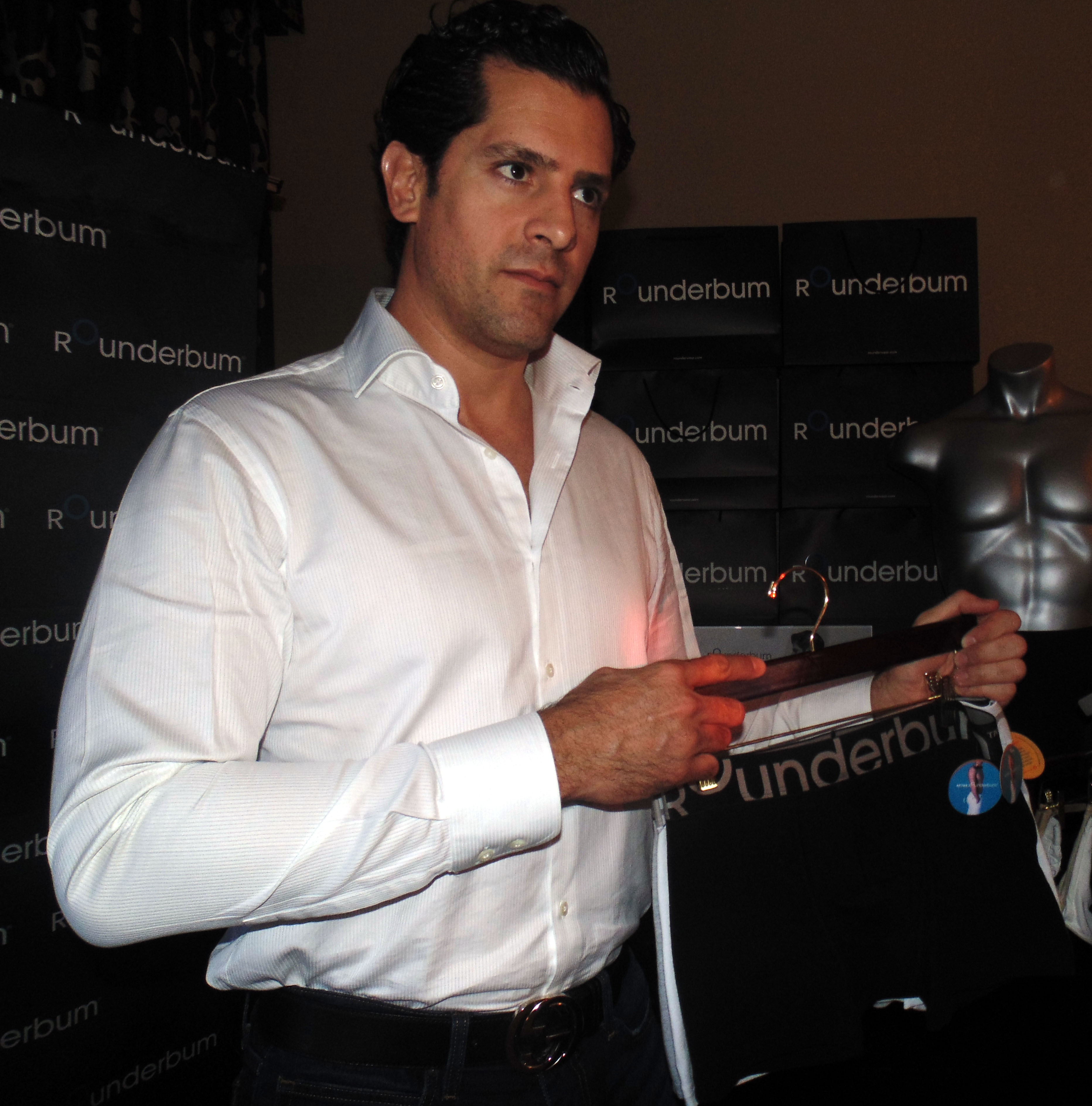 and a very bright concept to assist mothers-to-be, and their new arrivals with useful items that are practical and smart. Visit: www.rockabye.com. If you are looking for a rounder bum or shapely curves Rounderwear International offers well made and attractive under garments for men and women that get it done. Rounderwear.com.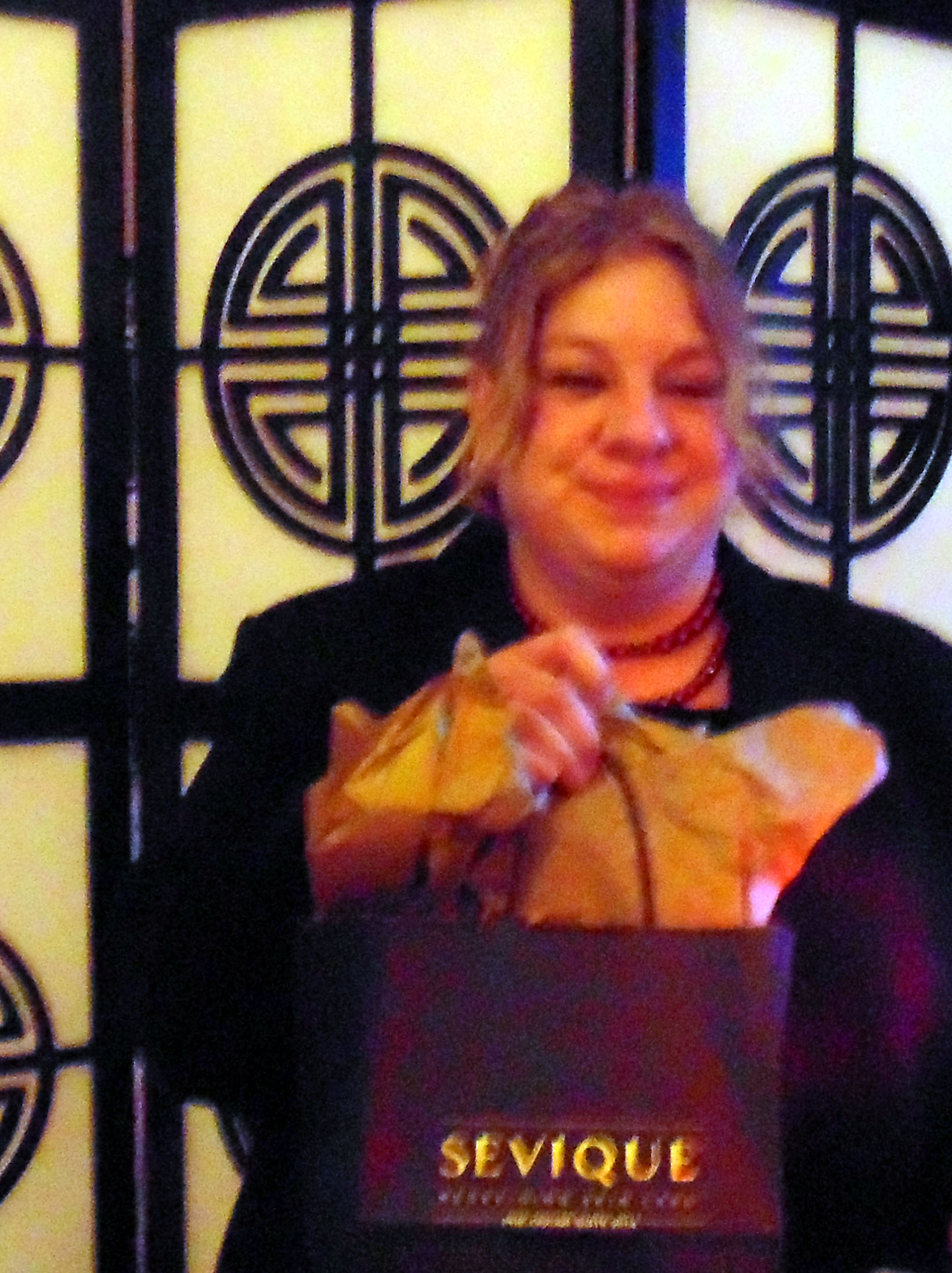 OPI manicures and products are always a nice surprise, and Sevique Skin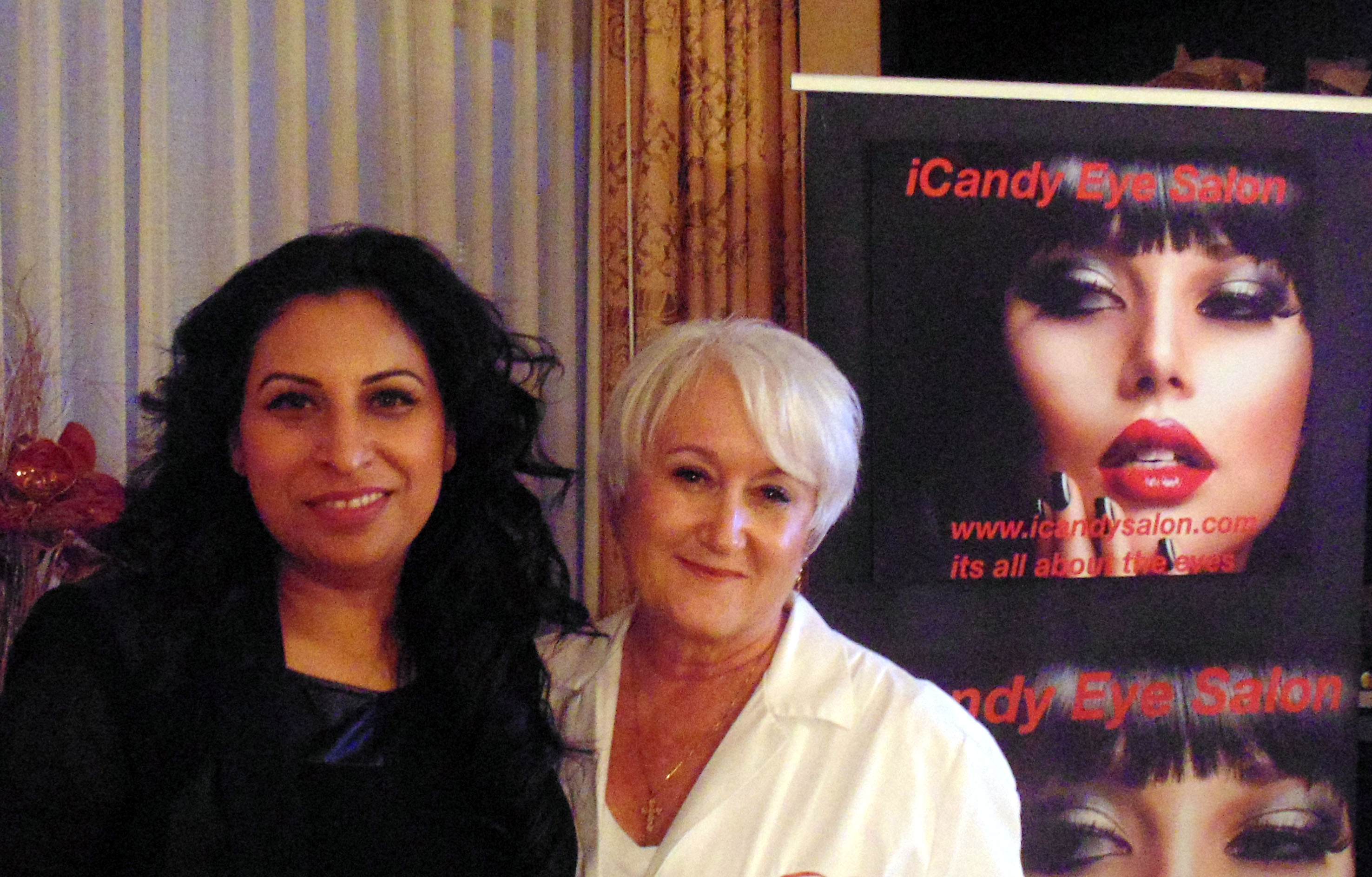 Care from Montana, as well as iCandy Eye Salon treatments and beautiful brows by S.H.A.P.E.S.  Beautiful brows and lash extensions were a pleasant experience for visitors at the plush Beverly Hilton Hotel penthouse location.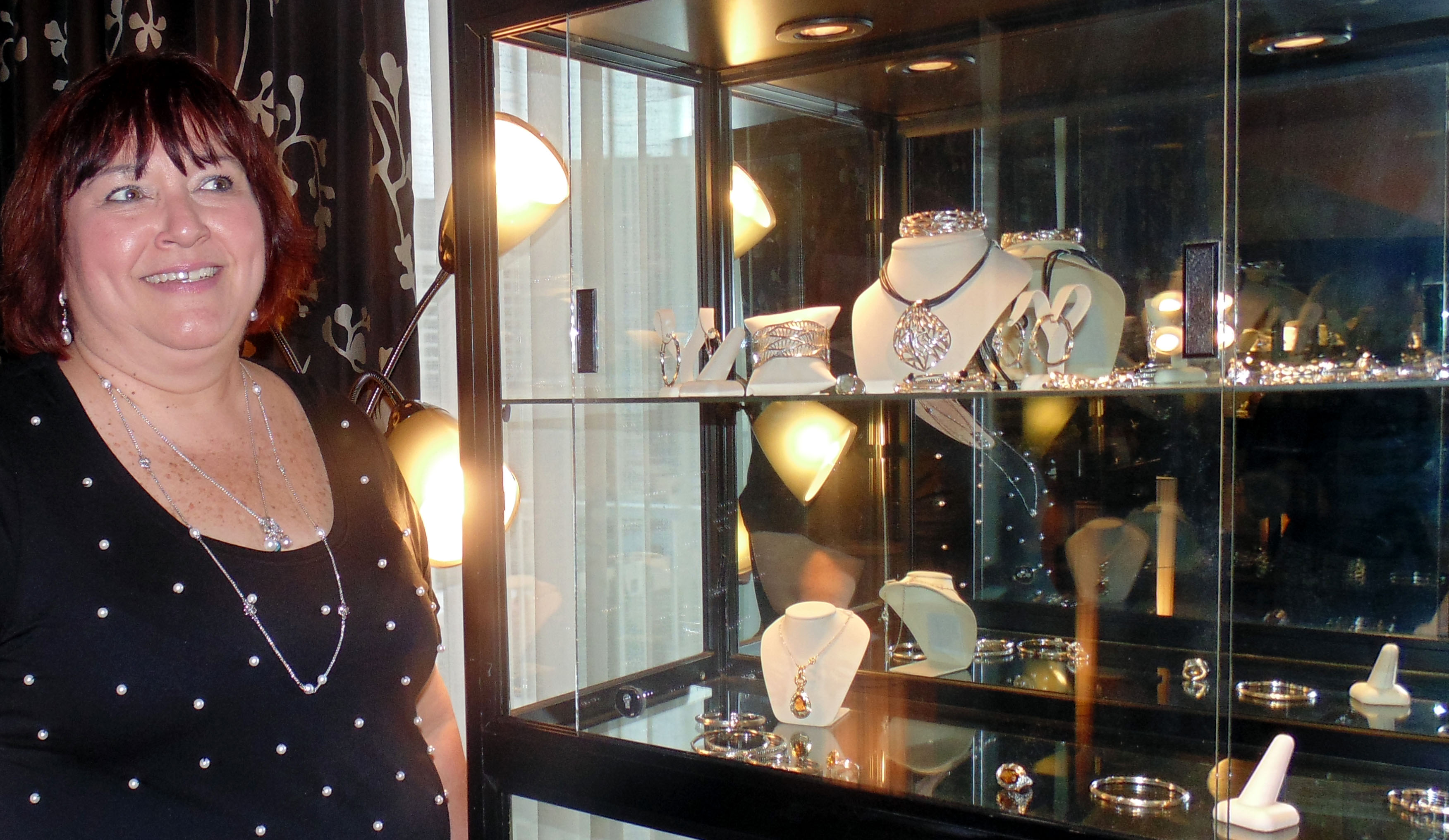 From beautiful jewelry by Ariva to wear on the red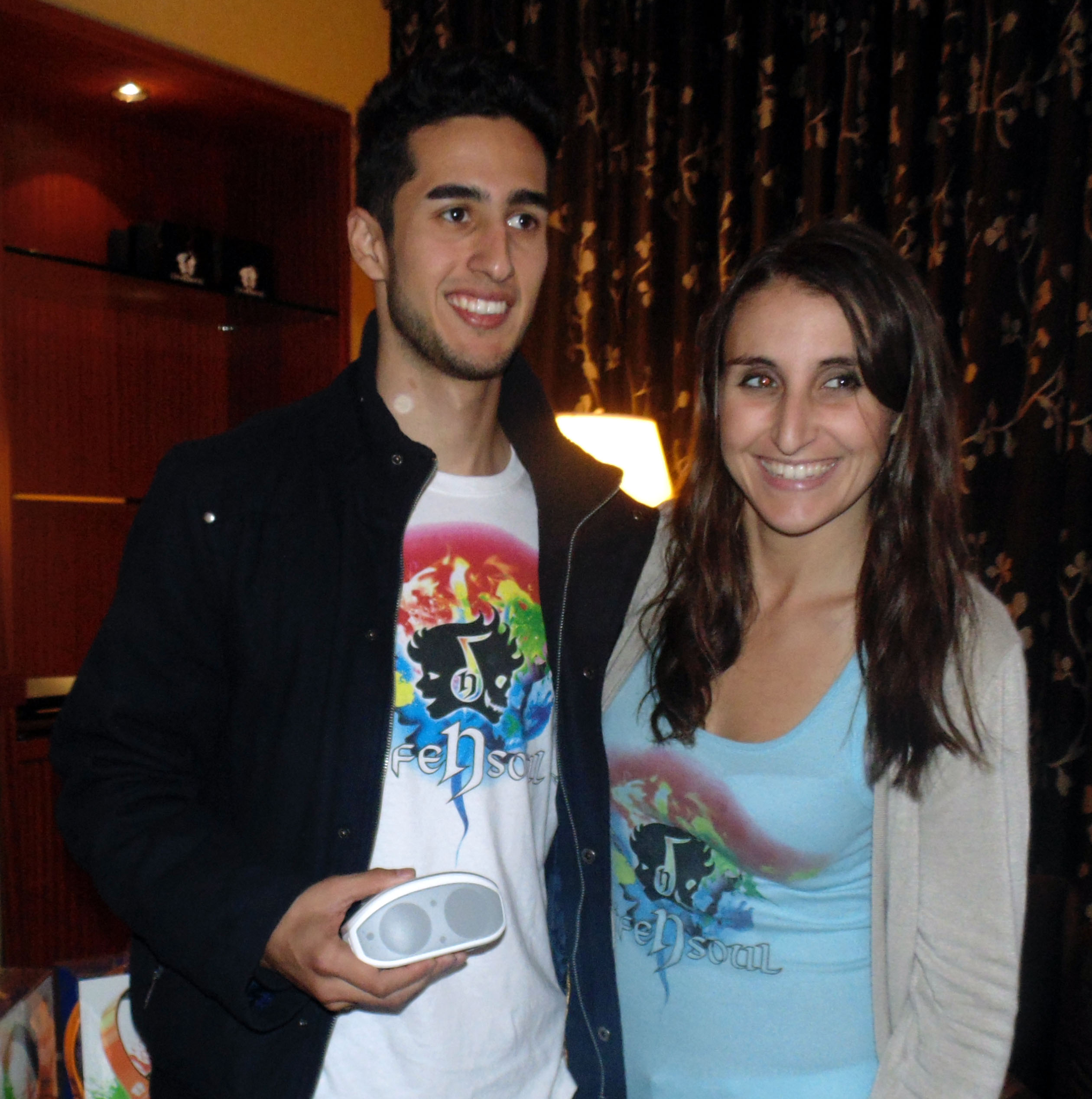 carpet to Cocoa Brown tanning products by Marissa Carter that would give the fairest Irish girl a perfect tan it was all lovely. Hair blow-outs by Surface Hair, lifenSoul sound equipment to enjoy with your iphone, Skinnygirl water and more. This suite really had charm and style.
 ___________________________________________________________________
\
7th Annual
Eco Oscars BEVERLY HILLS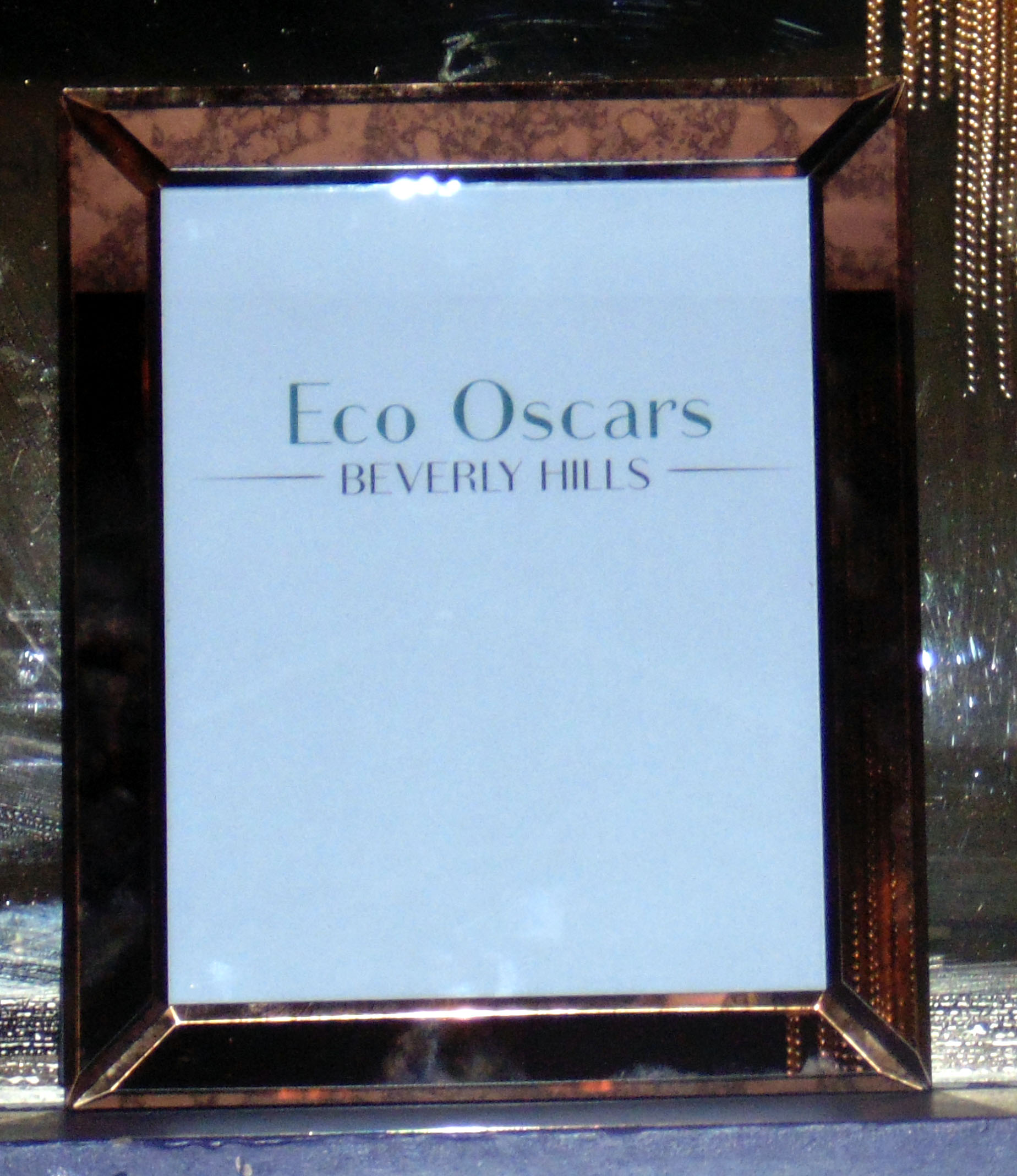 In celebration of The Oscars, the premiere socially conscious luxury lounge Eco Oscars BEVERLY HILLS celebrated and unforgettable weekend honoring the 2014 Oscar Nominees, and the best in television and film.
LA's leading sustainable product placement producer, Debbie Durkin partnered with ENCORE I Leslie Kaplan Event Design and eco-conscious lighting designer David Trubride to bring Eco Oscars to life! OFRENDA MAYA Tequila hosted and Oscar Nominee Happy Hour with Maya-ritas and farm to table hors d'oeuvres from Circa 55 that were enjoyed to the tunes of DJ Marshall Raymond.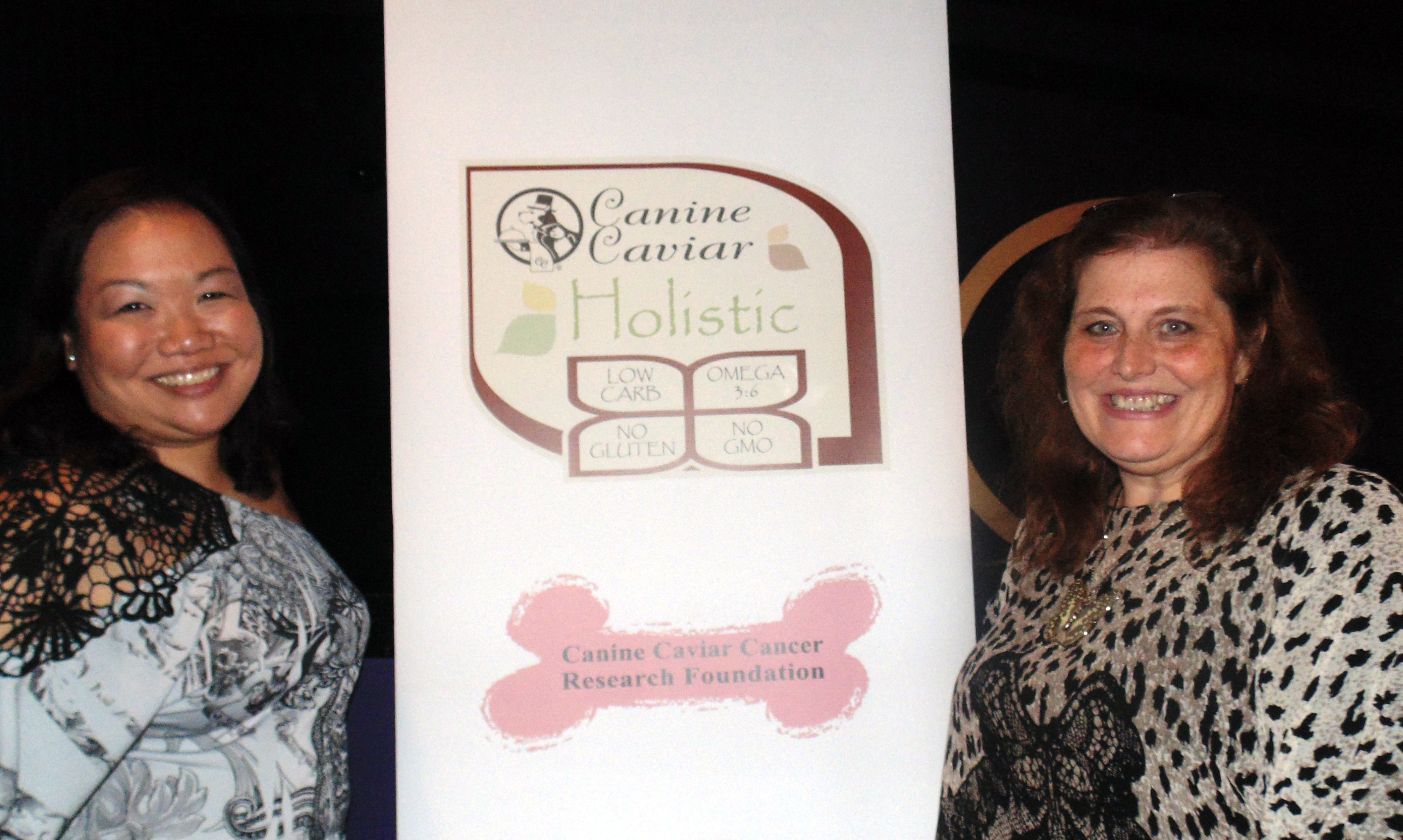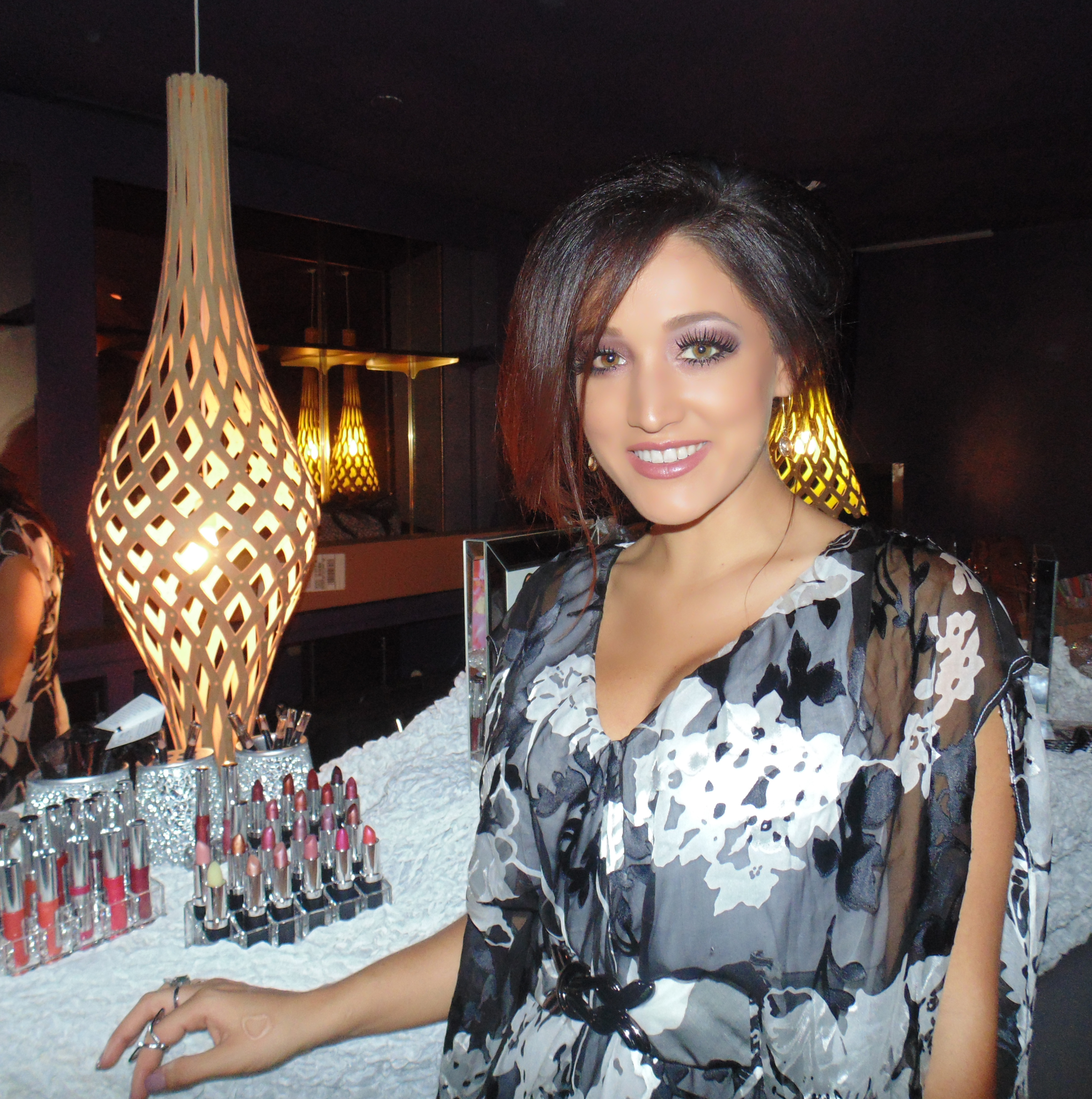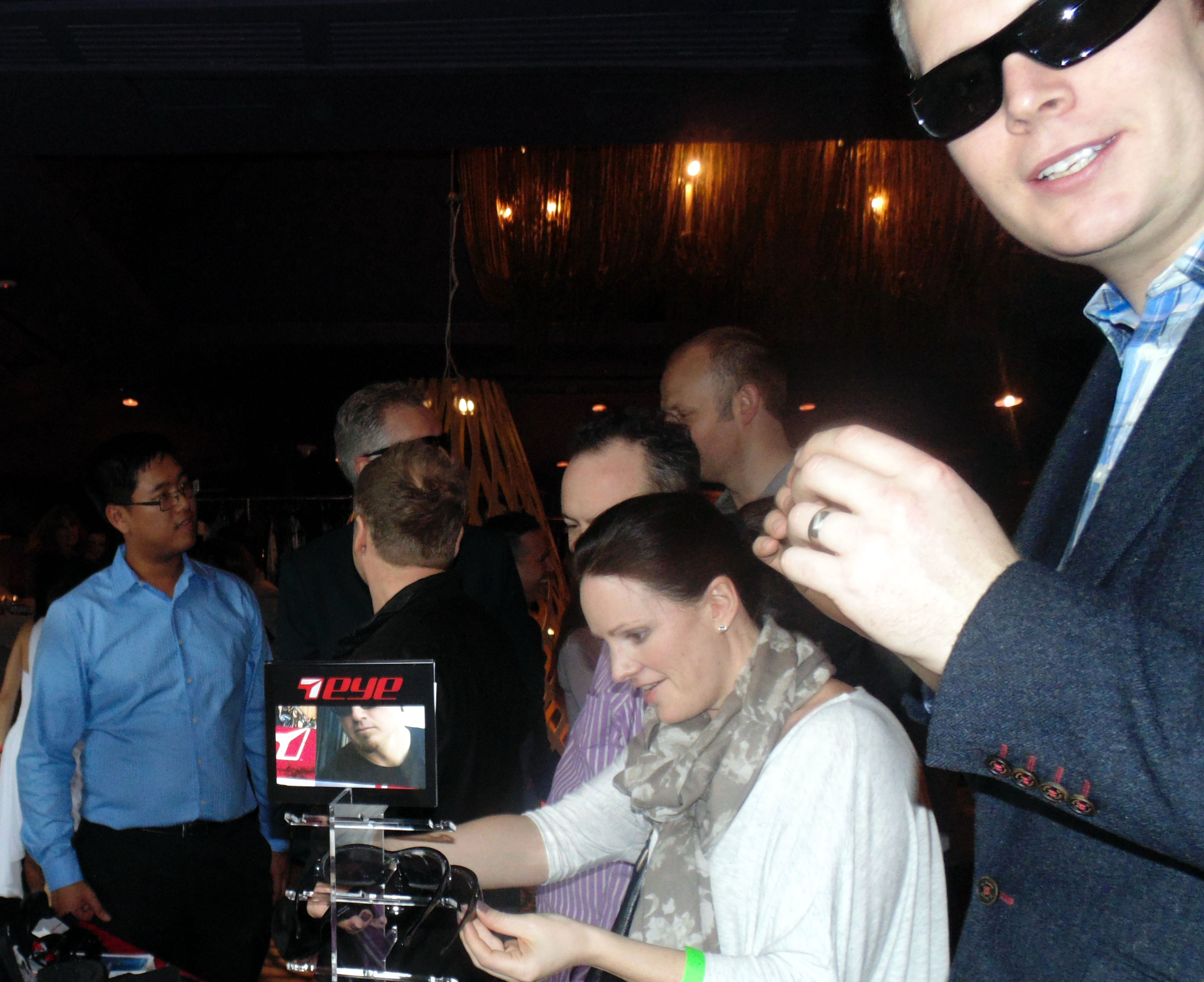 Hosted in the World famous Bar 210 in the Beverly Hilton, Eco Oscars featured the best brands in celebrity gifting from one-of-a-kind jewelry and leather goods to designer gowns and luxury vacations. Light fare and cocktails were served to 28 nominees and twelve winners including the Oscar nominated films of Dallas Buyers Club, Gravity, American Hustle, Frozen, Helium, The Hobbit, The Desolation of Smaug, and more! Attendees included Tim Webber, Chris Lawrence, David Shirk & Neil Corbould (Best Visual Effects – Gravity); Niv Adiri, Christopher Bernstead and Chris Munro (Sound Mixing-Gravity); Robert Lopez (Original Song-Frozen); Robin Mathews (Makeup & Hairstyling – Dallas Buyers Club); Steven Price (Original Score-Gravity): Mark Sanger (film Editing-Gravity) and Kim Magnusson (Short Film Live Action-Helium).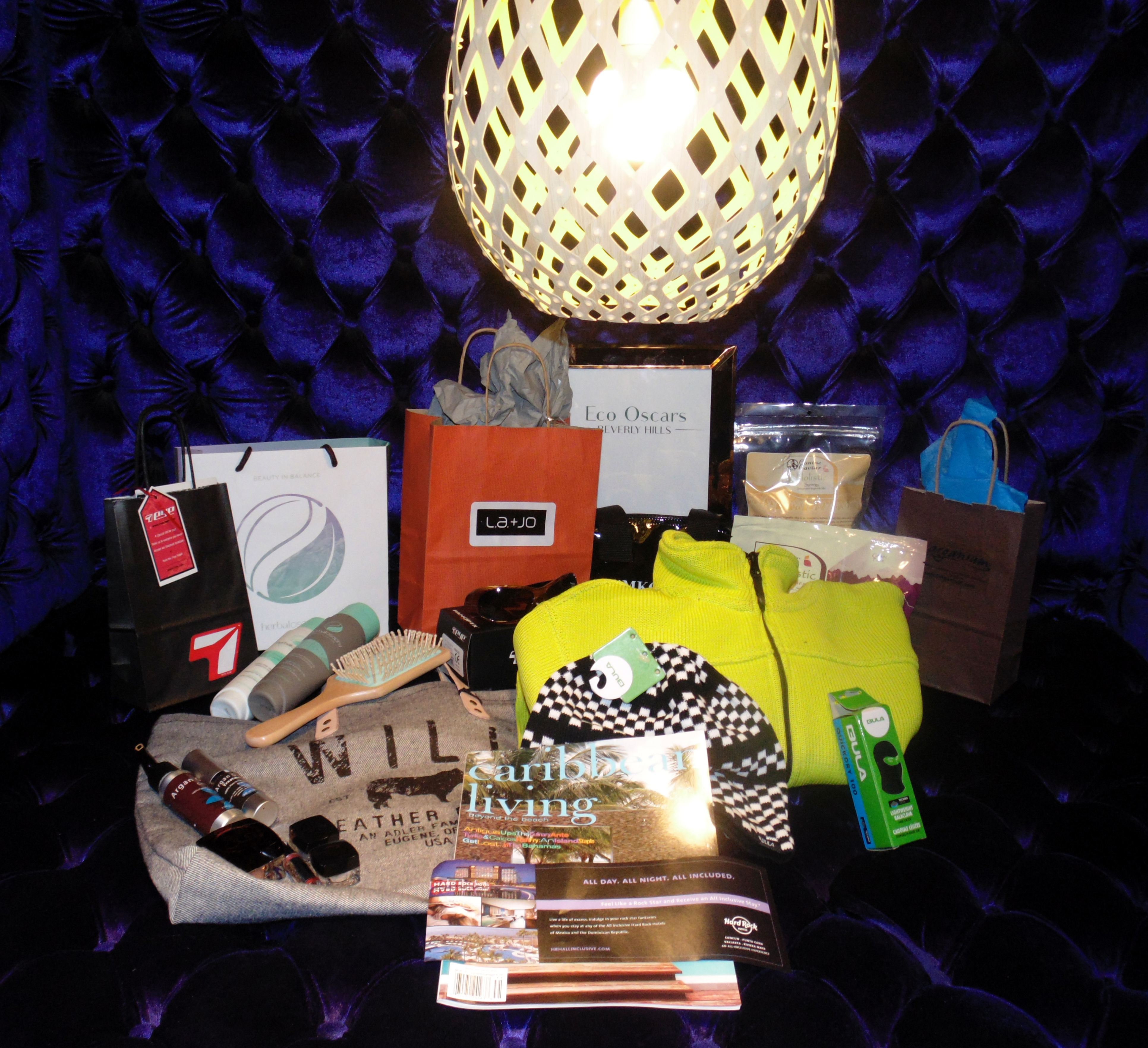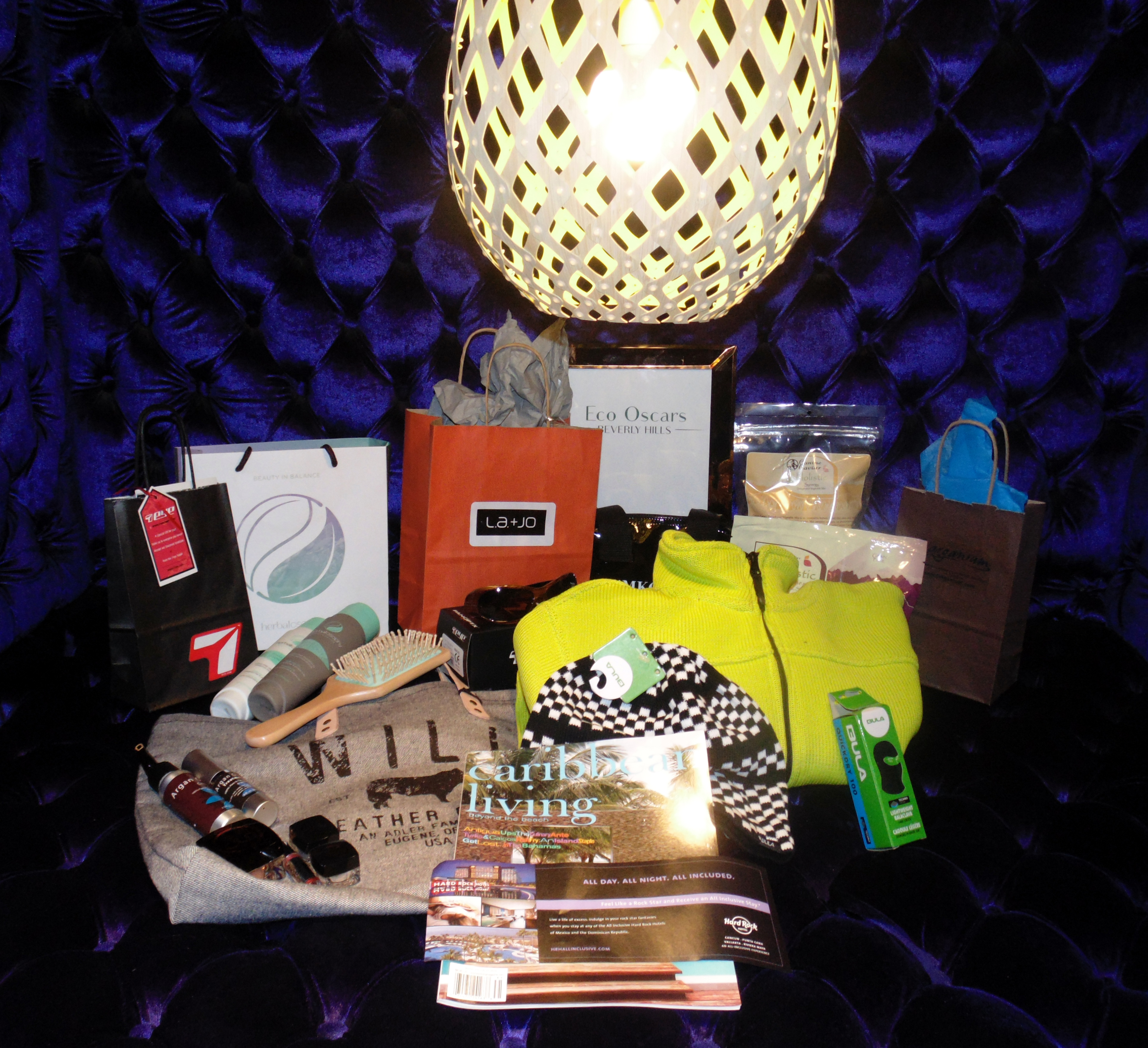 The 2014 Eco Oscars BEVERLY HILLS featured brands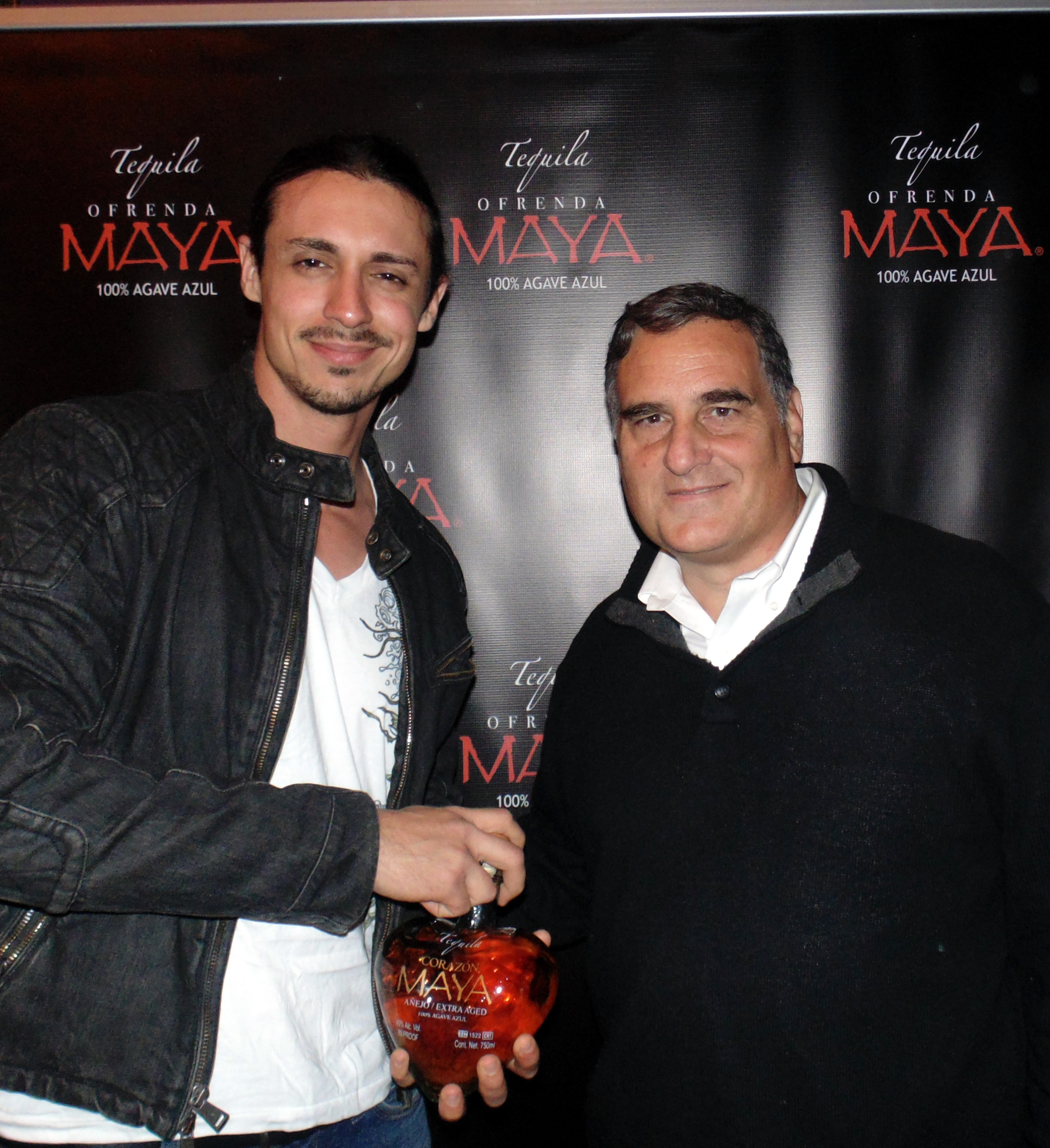 included: Celebrity Fashion Designer Marisa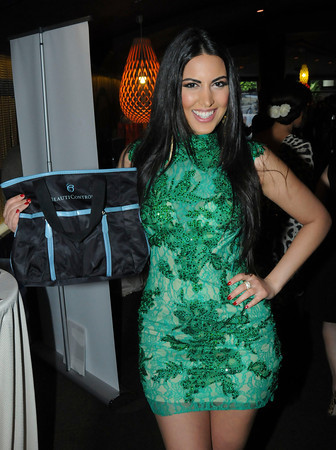 Kenson Collections, MK Collaborative toxic-free makeup and jewelry, Caribbean Living Magazine & Hard Rock Hotels, BULA LIFE, Herbalosophy, GLACIER UNDER CANVAS, Canine Caviar, L'Arganium 100% Organic Argan Oil, Parisian Designer Joseph Agi 's LA + Jo, WILL Leather Goods, OFRENDA MAYA Tequila, 7eye Panoptx High Performance Sunglasses, Contraband Hats, Jus D'Amour Perfume, Empty Vase, POLISHBAR, BeautiControl Spa Bag, Circa 55, DJ Marshall Raymond and David Trubridge Award-Winning Lighting Designs.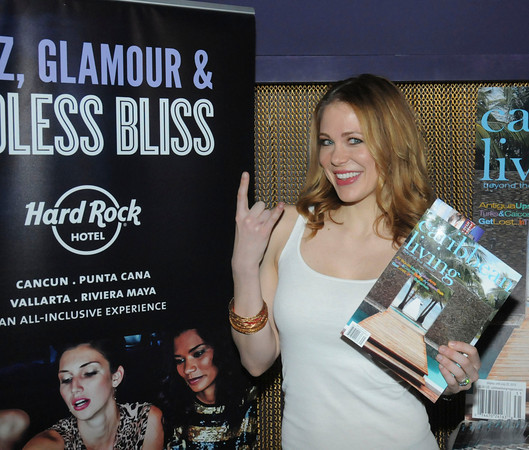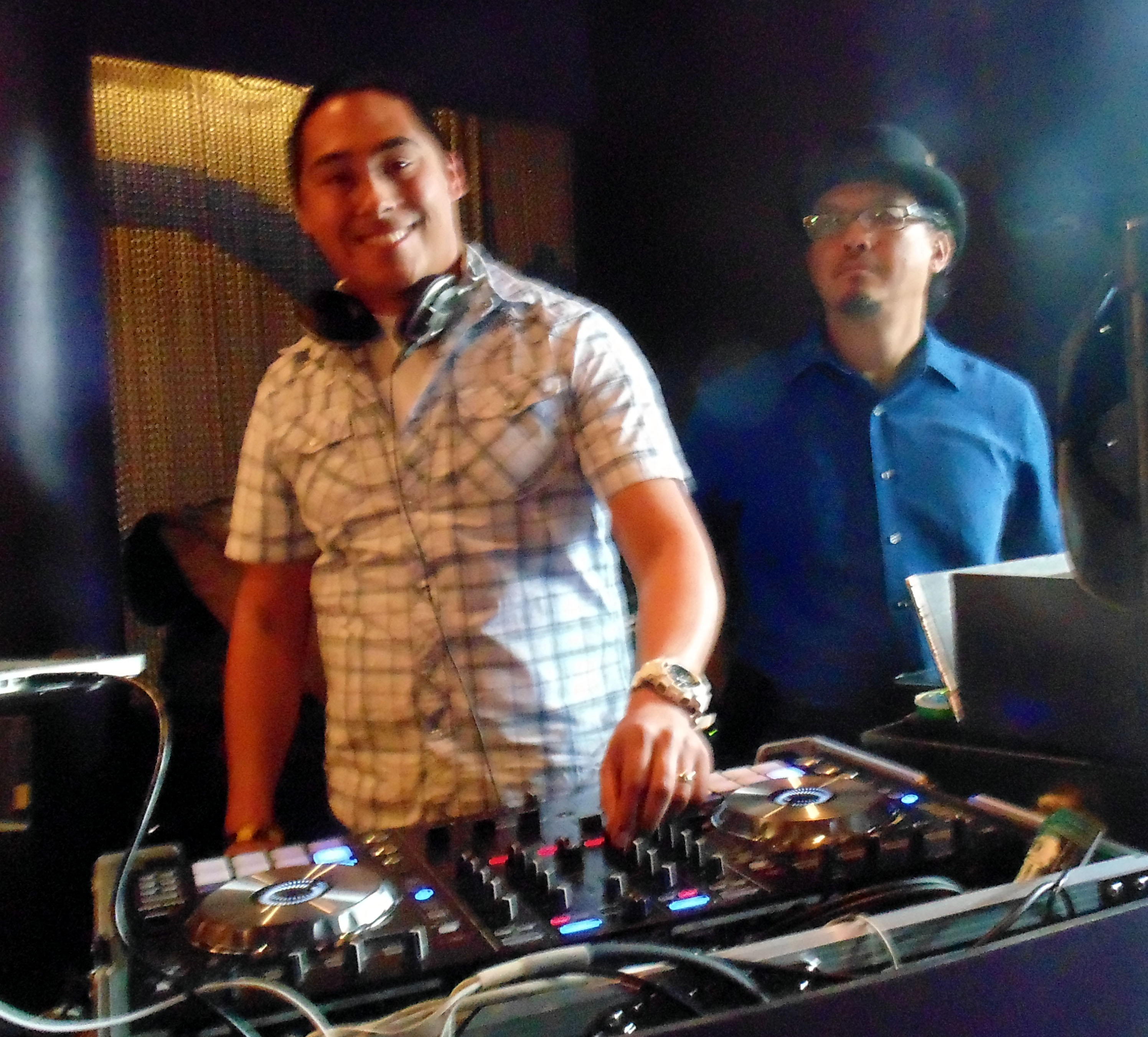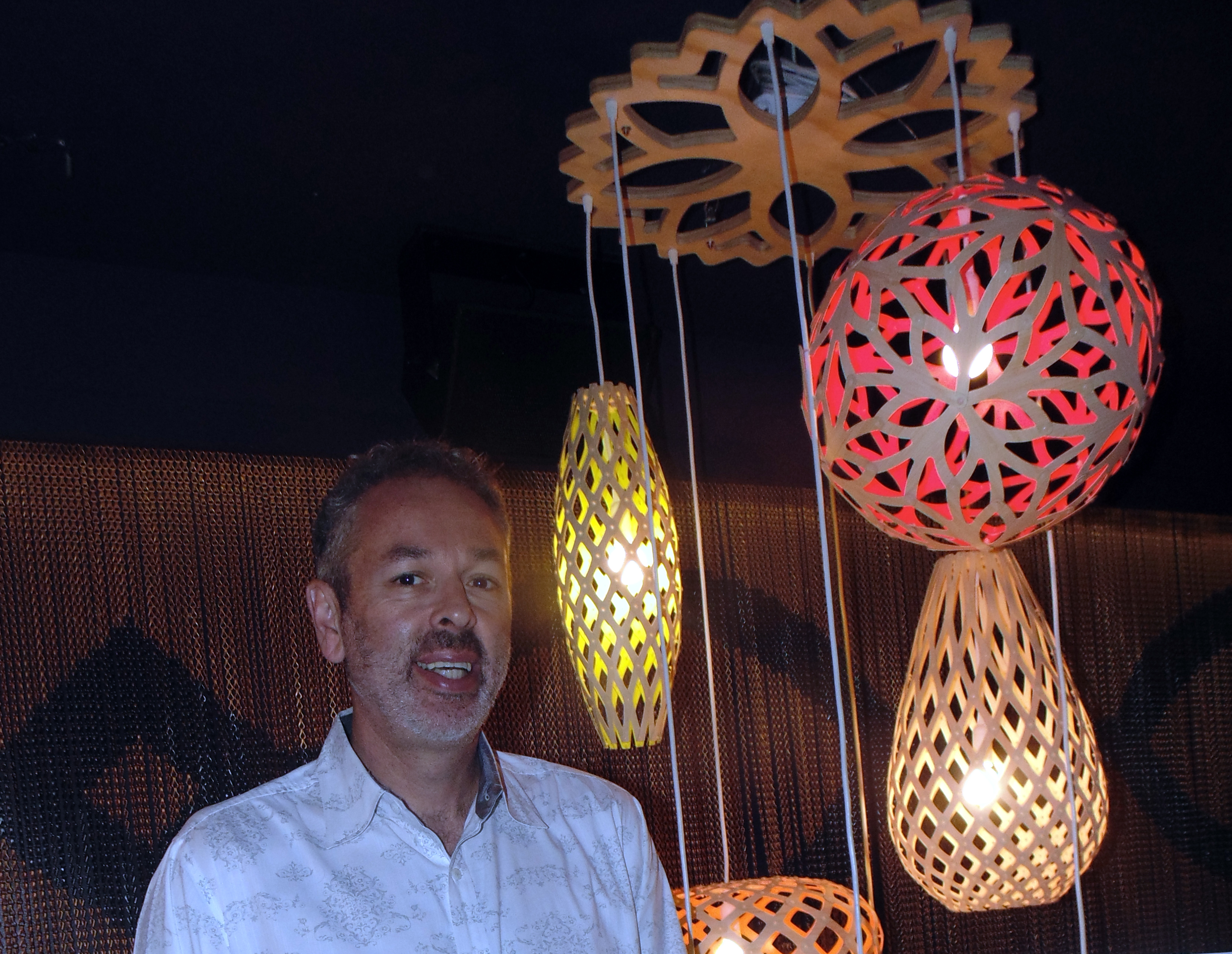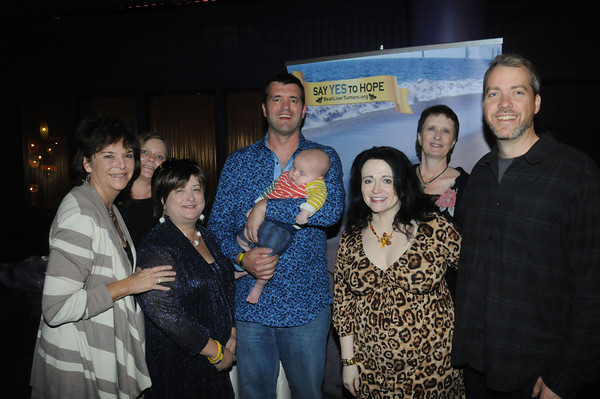 Event partner was Yes! Beat Liver Tumors is a 501c3 nonprofit that provides information, resources, support and hope for anyone affected by cancers of the liver. www.beatlivertumors.org. Survivor Line : 877-937-7478.
Caribbean Living magazine is proud to support Children of the Caribbean. Inc. http://caribbeanchild.com/ whose mission is to create lasting positive change in the lives of disadvantaged children across the Caribbean so that these children may reach their fullest potential. Durkin Entertainment supported by donating our 2014 Eco Oscars Celebrity Gift Bag to their cause.
Next up! #RockNRolla Movie Awards Lounge April 9th &10th in Hollywood, honoring the 2014 MTV Movie Award Nominees!
For more information visit: durkinentertainmentgroup.com or on Twitter @producerdeb
__________________________________________________________________
WHO WAS ON YOUR LIST OF FAVORITES FOR THE GOLDEN BOY?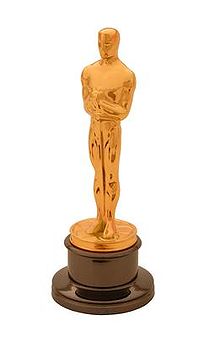 Oscar Winner 2014: 

Best Picture 
12 Years a Slave
American Hustle 
Captain Phillips
Dallas Buyers Club 
Gravity 
Her
Nebraska 
Philomena ***
The Wolf of Wall Street 

Best Actress 
Amy Adams, American Hustle 
Cate Blanchett, Blue Jasmine ***
Sandra Bullock, Gravity
Judi Dench, Philomena 
Meryl Streep, August: Osage County

Best Actor 
Christian Bale, American Hustle 
Bruce Dern, Nebraska 
Leonardo DiCaprio, The Wolf of Wall Street 
Chiwetel Ejiofor, 12 Years a Slave 
Matthew McConaughey, Dallas Buyers Club


Best Supporting Actor 
Barkhad Abdi, Captain Phillips 
Bradley Cooper, American Hustle 
Michael Fassbender, 12 Years a Slave 
Jonah Hill, The Wolf of Wall Street 
Jared Leto, Dallas Buyers Club

Best Supporting Actress 
Jennifer Lawrence, American Hustle 
Sally Hawkins, Blue Jasmine
Lupita Nyong'o, 12 Years a Slave 
Julia Roberts, August: Osage County 
June Squibb, Nebraska

Best Director 
Alfonso Cuarón, Gravity 
Alexander Payne, Nebraska 
David O. Russell, American Hustle 
Martin Scorsese, The Wolf of Wall Street
Steve McQueen, 12 Years a Slave
___________________________________________________________________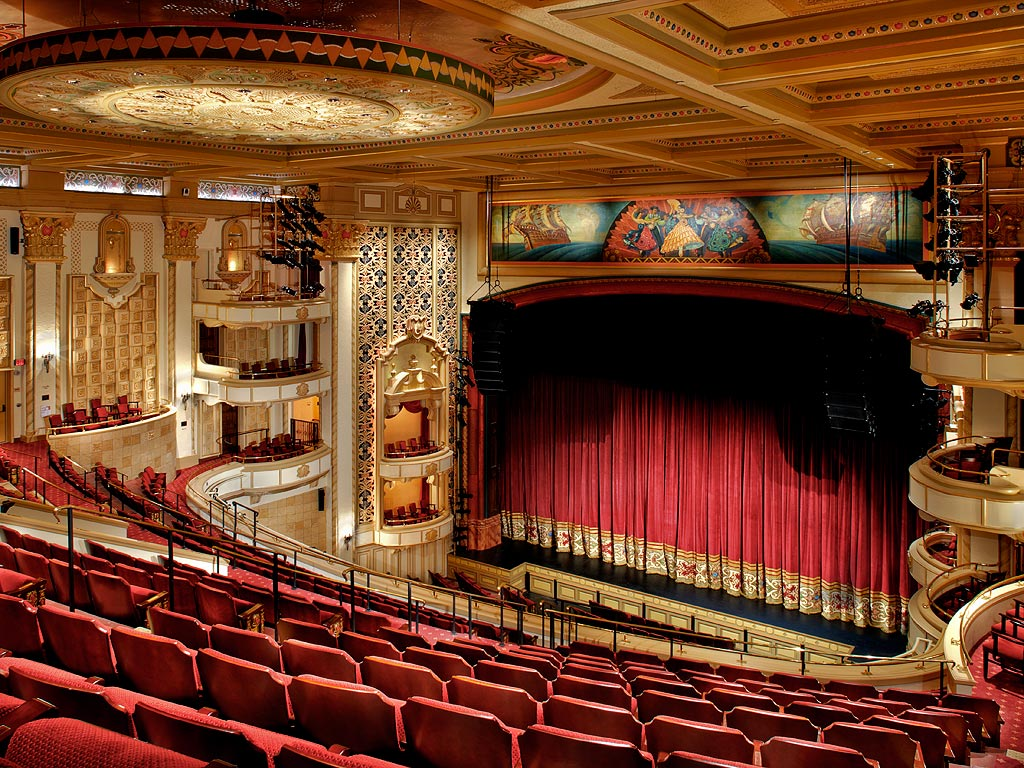 SANTA BARBARA SYMPHONY SALUTE TO LOVE
A Sweet Valentine Celebration at the Granada  By Bonnie Carroll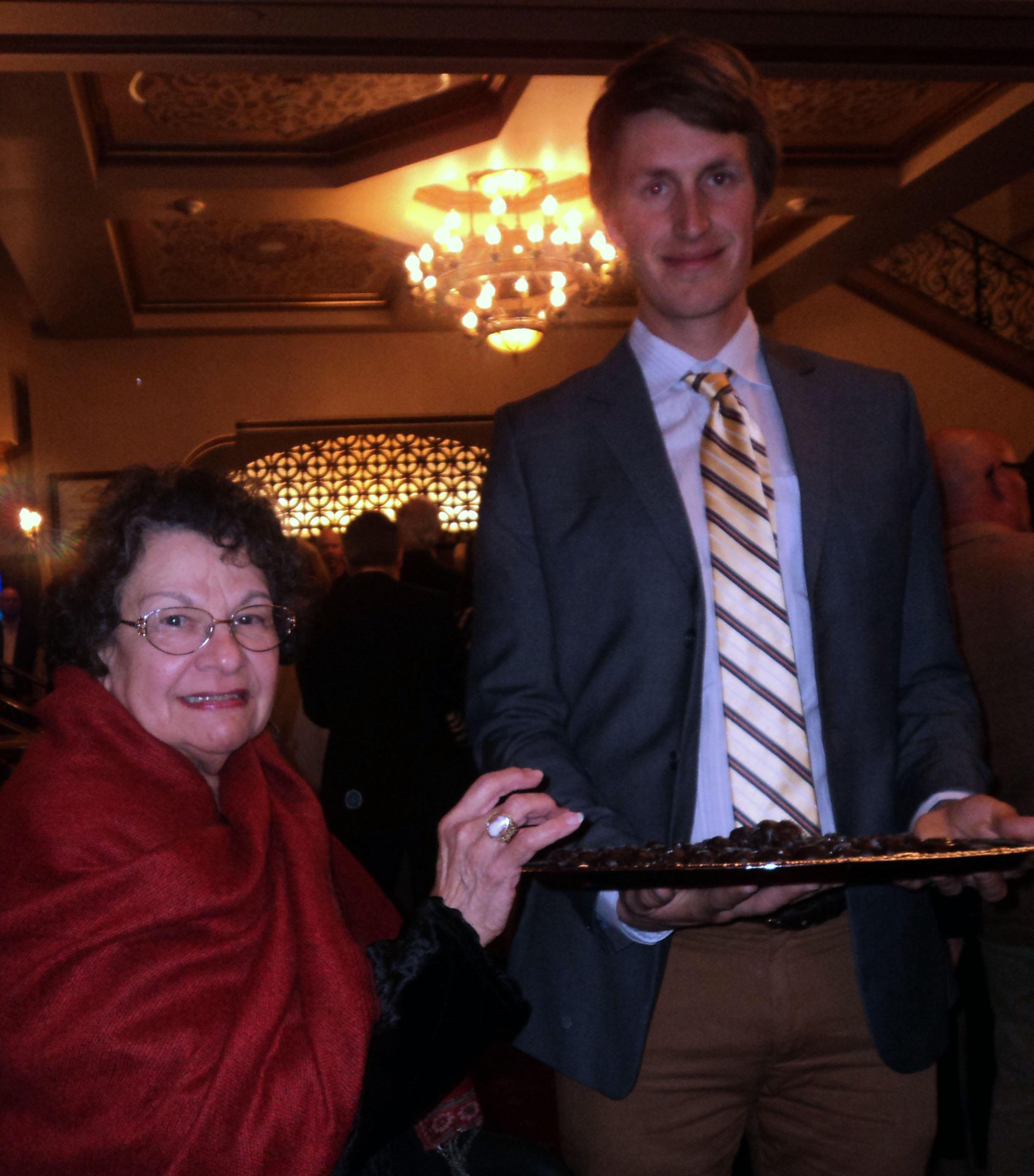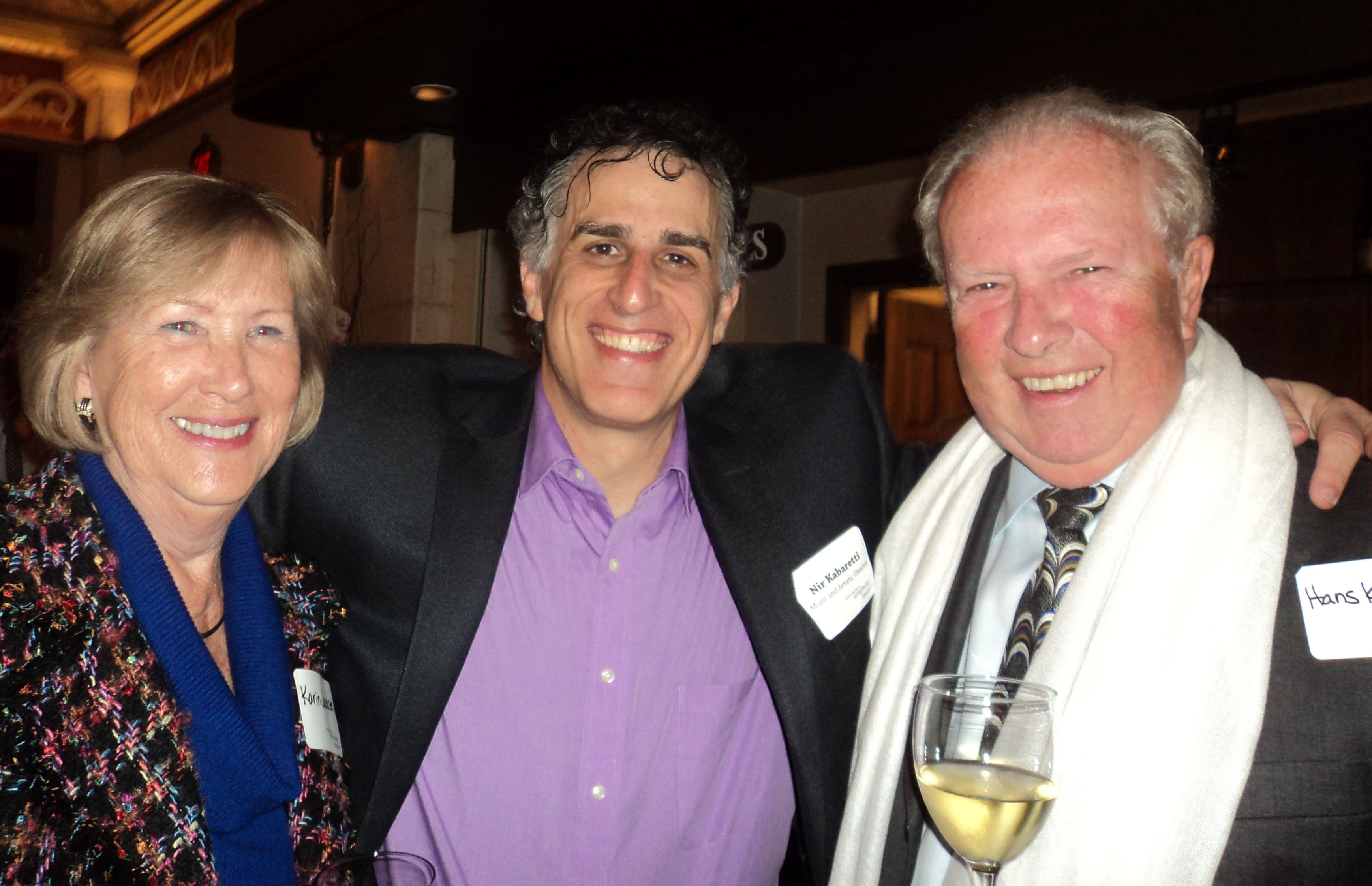 The February 15th Salute to Love evening began with a gift of sweet surprises from Cali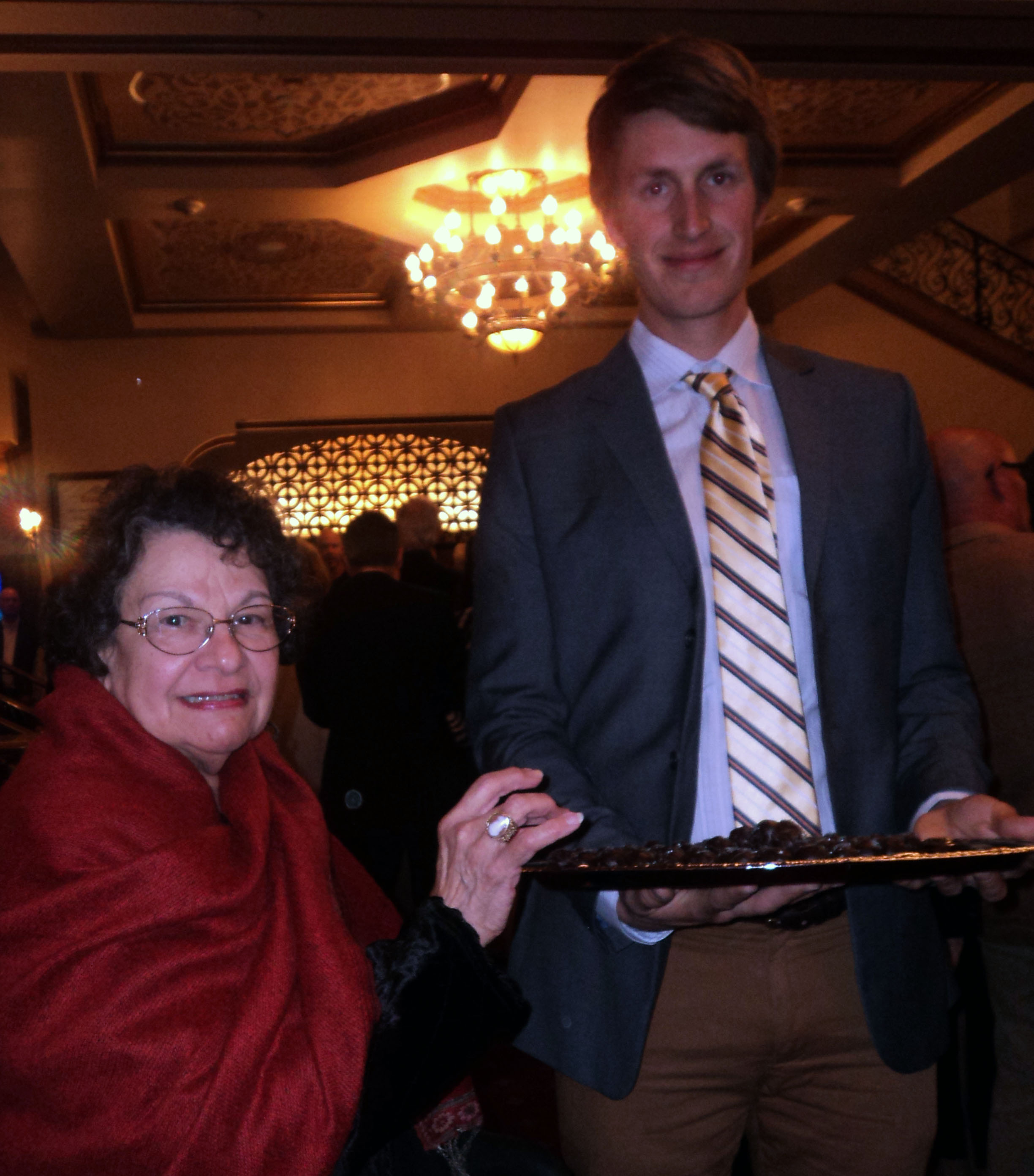 du Bressan Choclates being presented to guest as they entered the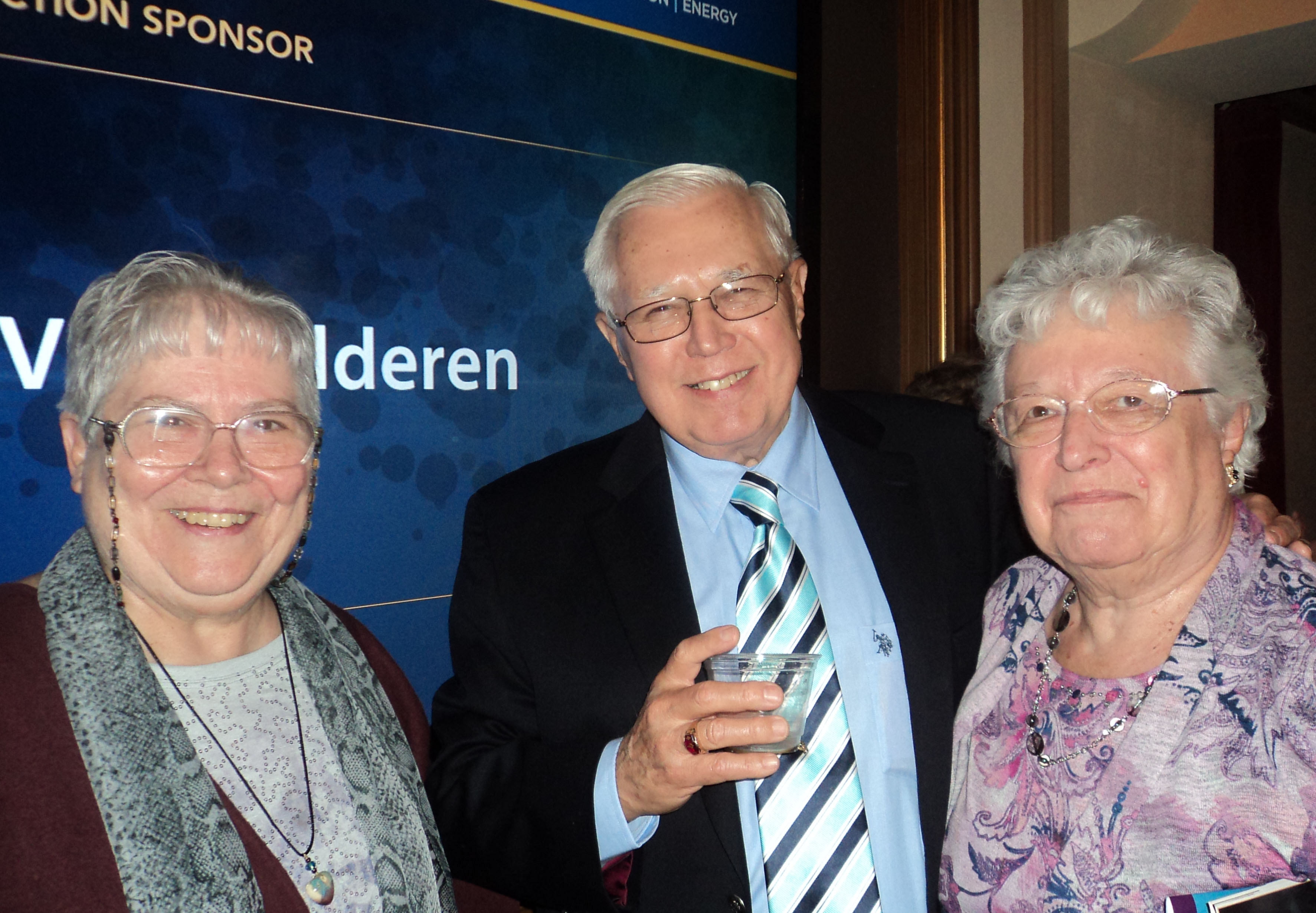 lobby, and area music lover Dolores Quinn was delighted to sample the thoughtful gift. Eileen Francis and her family shared their pleasure to experience this brilliant and at times magical performance. The program included Brahms Piano Concerto No. 1, Tchiaikovsky's Romeo and Juliet Fantasy-Overture, Elgar's Salut d'Amour Op. 12, and Ravel's Daphnis et Chloe Suite No. 2.
The only thing more amazing than the breathtaking performance by Helene Grimaud on the piano was the brilliant conducting (without notes) by Maestro Nir Kabaretti and the Santa Barbara Symphony, who with very little time to prepare dazzled the audience.
Leni Fe Bland generously supported the Valentine's Day weekend concert as principal sponsor, Robin & Kay Frost Concert Sponsor, Dr. Robert Klein & Dr. Lynn Cantlay Artist Sponsor and Jo Beth Van Gelderen Selection Sponsor.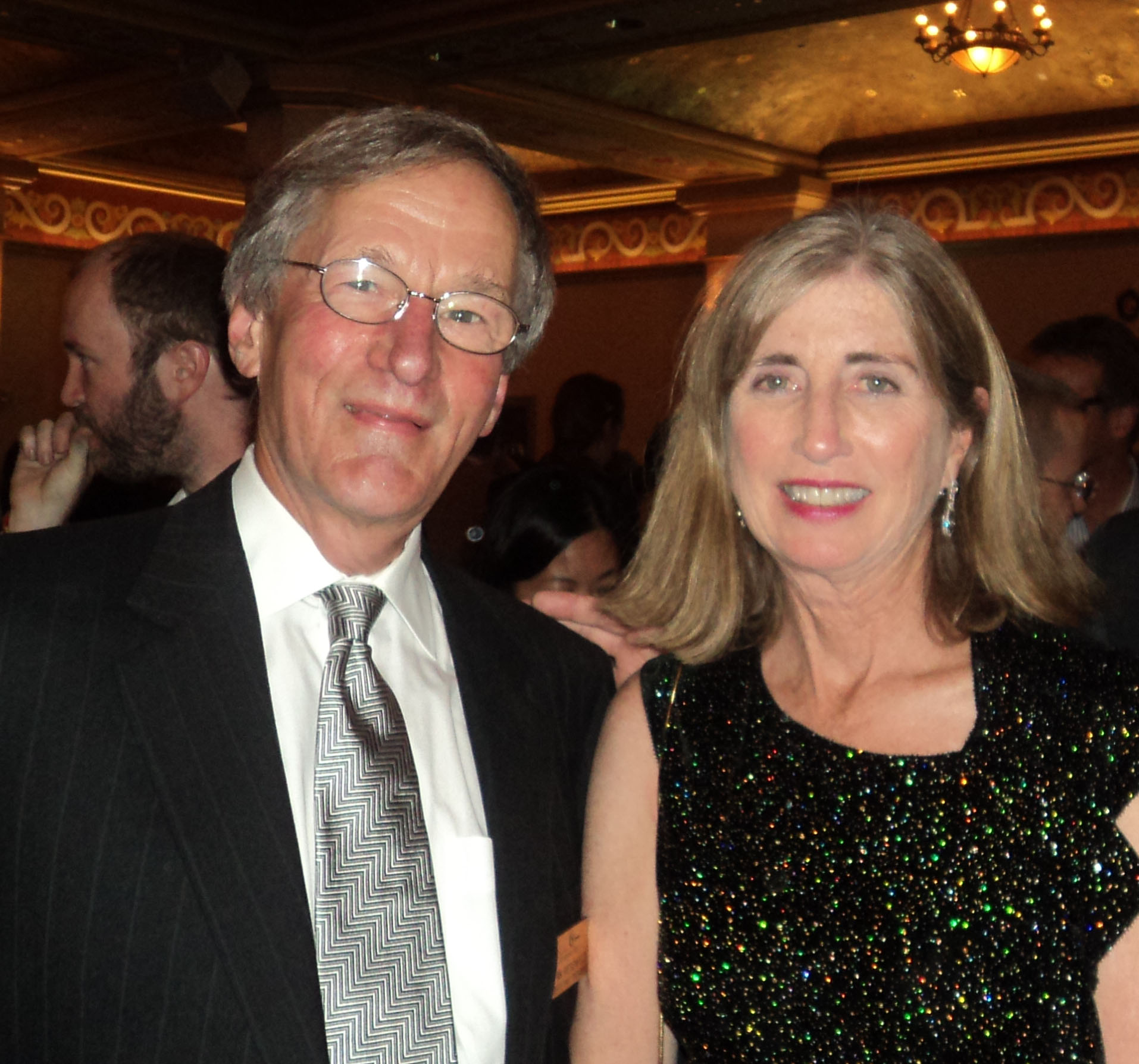 Conductor Kabaretti gave a warm welcome to guests in the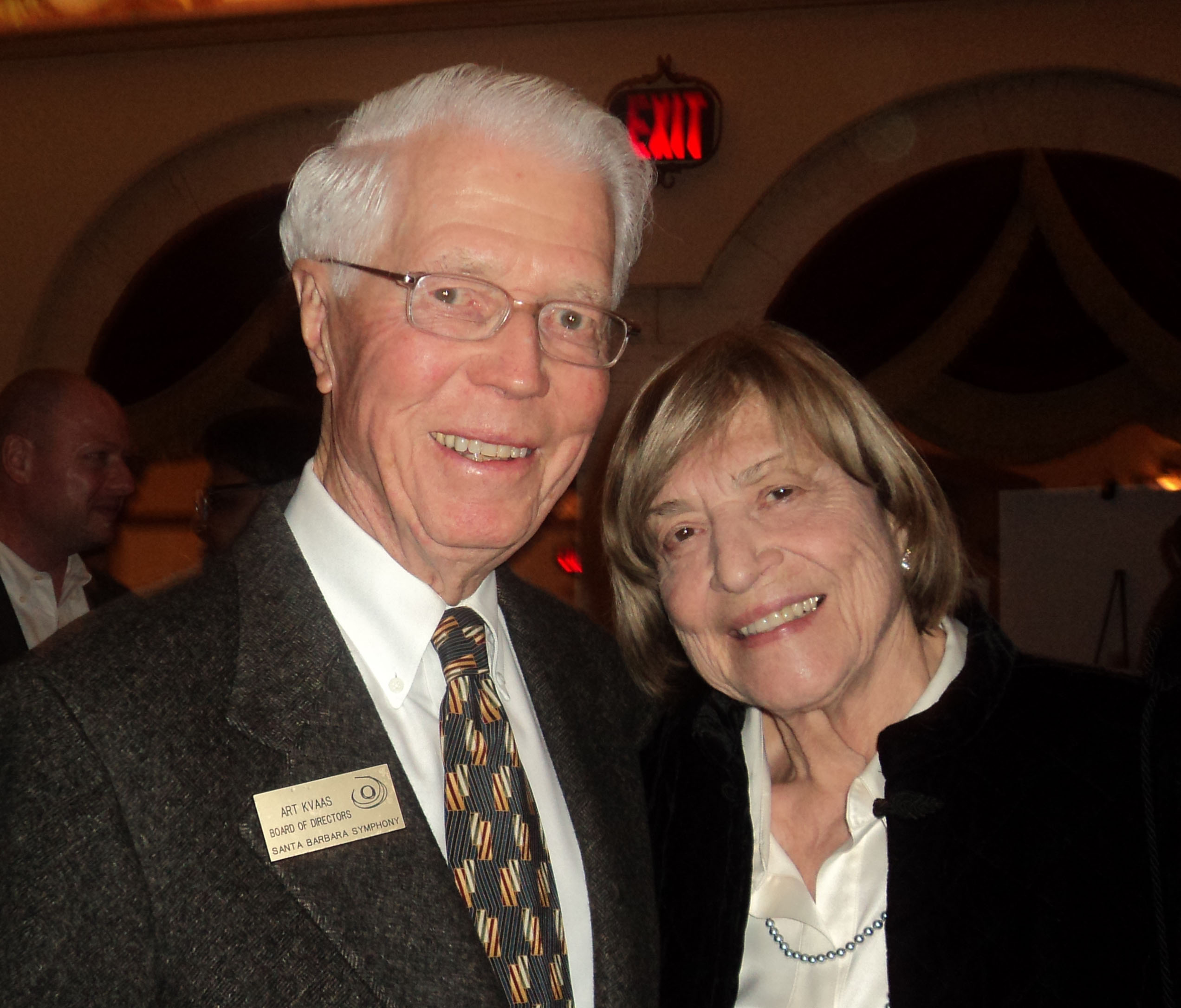 Founders Lounge following the concert, where board members and guests enjoyed Deep Sea wines, hors d'oeuvre and a formal introduction to the extremely talented French artist Helene Grimaud who said "Santa Barbara is so beautiful, it is a privilege to work with Maestro Kabsaretti and the outstanding Santa Barbara Symphony, and we hope we can come back again."
Born in Aiz-en-Provence in France Helene Grimaud began her piano studies at the conservatory with Jacqueline Courtin, and subsequently in Marseille under Pierre Barbizet. At thirteen she attended the Paris Conservatory under Gyorgy Sandor and Leon Fleisher. Her debut recital in Tokyo was in 1987, the same year Daniel Barenboim invited her to perform with the Orchestre de Paris.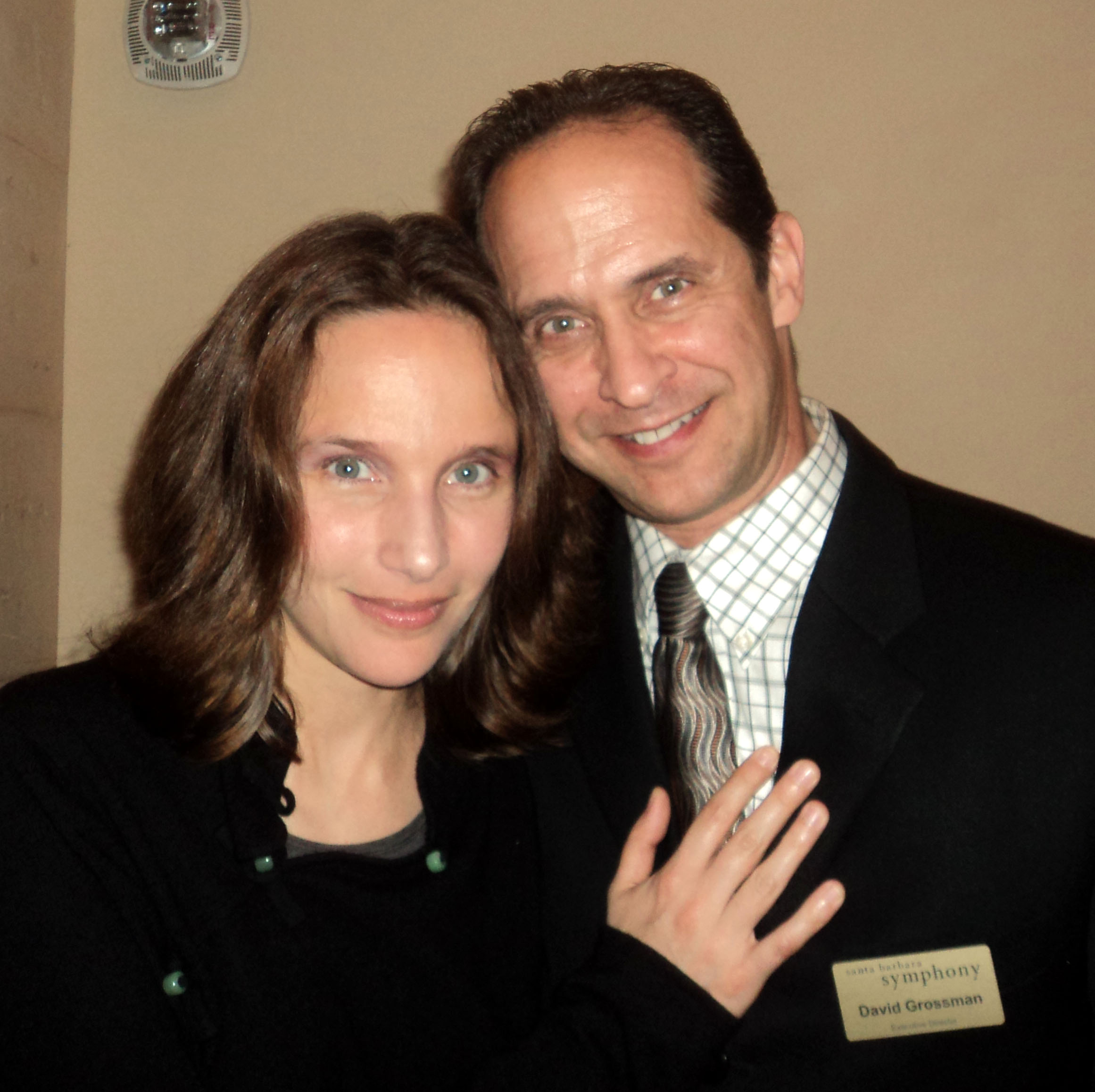 Helene Grimaud & SB Symphony Executive Director David Grossman
Santa Barbara Maestro Kabaretti said we were very lucky to have Grimaud perform in Santa Barbnara when  you consider her calendar includes the UK, France, Germany, Italy, Luxembourg, Switzerland, Russia, Brazil, China, Japan and major cities in the US. Grimaud is the recipient of countless awards, is founder of the WolfConservationCenter in New YorkState, and active member of the organization Musicians for Human Rights.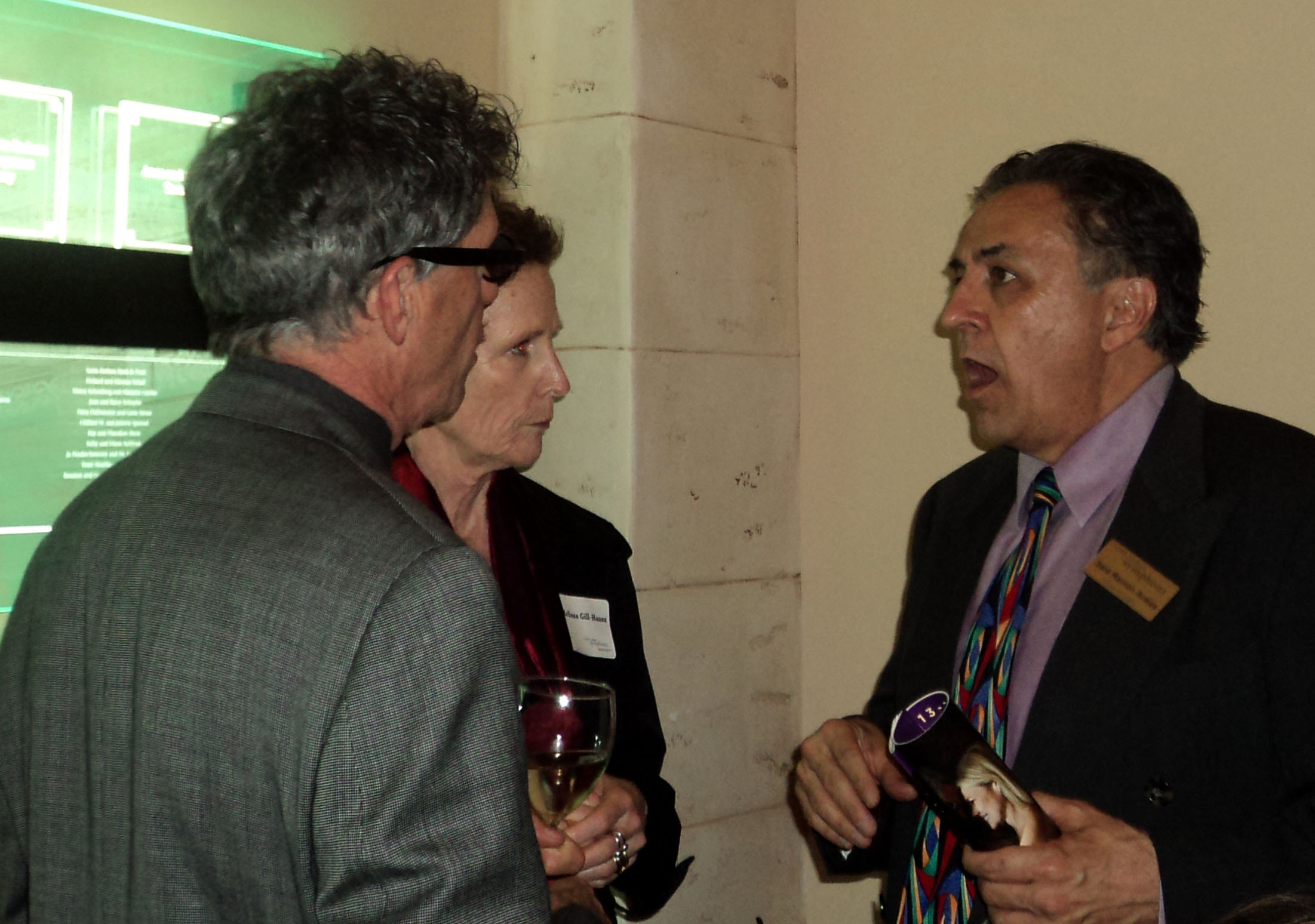 She has published two books "Variations Sauvages" and Lecons particulieres.
Congratulations to our Santa Barbara Symphony for yet another amazing weekend of musical splendor at the Granada, as well as Ramon Araiza who provided the insightful "Behind the Music" pre-concert talks that have become so popular with concert goers. For upcoming events visit: www.thesymphony.org.
---