TinsleTown Tidbits .   .    .
95th ACADEMY AWARDS

The 95th Academy Awards ceremony, presented by the Academy of Motion Picture Arts and Sciences (AMPAS), will honor films released in 2022 and is scheduled to take place at the Dolby Theatre in Los Angeles on March 12, 2023. wikipedia.org
OSCAR NOMINATIONS LIST 1/24/23
www.oscars.org/oscars/ceremonies/2023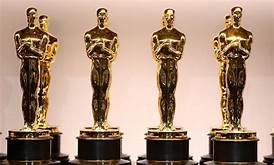 CRITICS CHOICE AWARDS WINNERS LIST
https://ew.com/awards/critics-choice-awards-2023-full-winners-list/
GOLDEN GLOBES AWARDS WINNERS LIST
https://www.cnn.com/2023/01/10/entertainment/golden-globe-winners-2023/index.html
________________________________________________________________
SBIFF NEWS: 2023 PROGRAM

SANTA BARBARA INTERNATIONAL FILM FESTIVAL 
ANNOUNCES 2023 PROGRAM
* * *
38TH FESTIVAL OPENS WITH THE WORLD PREMIERE OF "MIRANDA'S VICTIM" AND CLOSES WITH US PREMIERE OF "I LIKE MOVIES"
* * *
FESTIVAL TO PRESENT 52 WORLD PREMIERES AND 78 U.S. PREMIERES FROM 43 COUNTRIES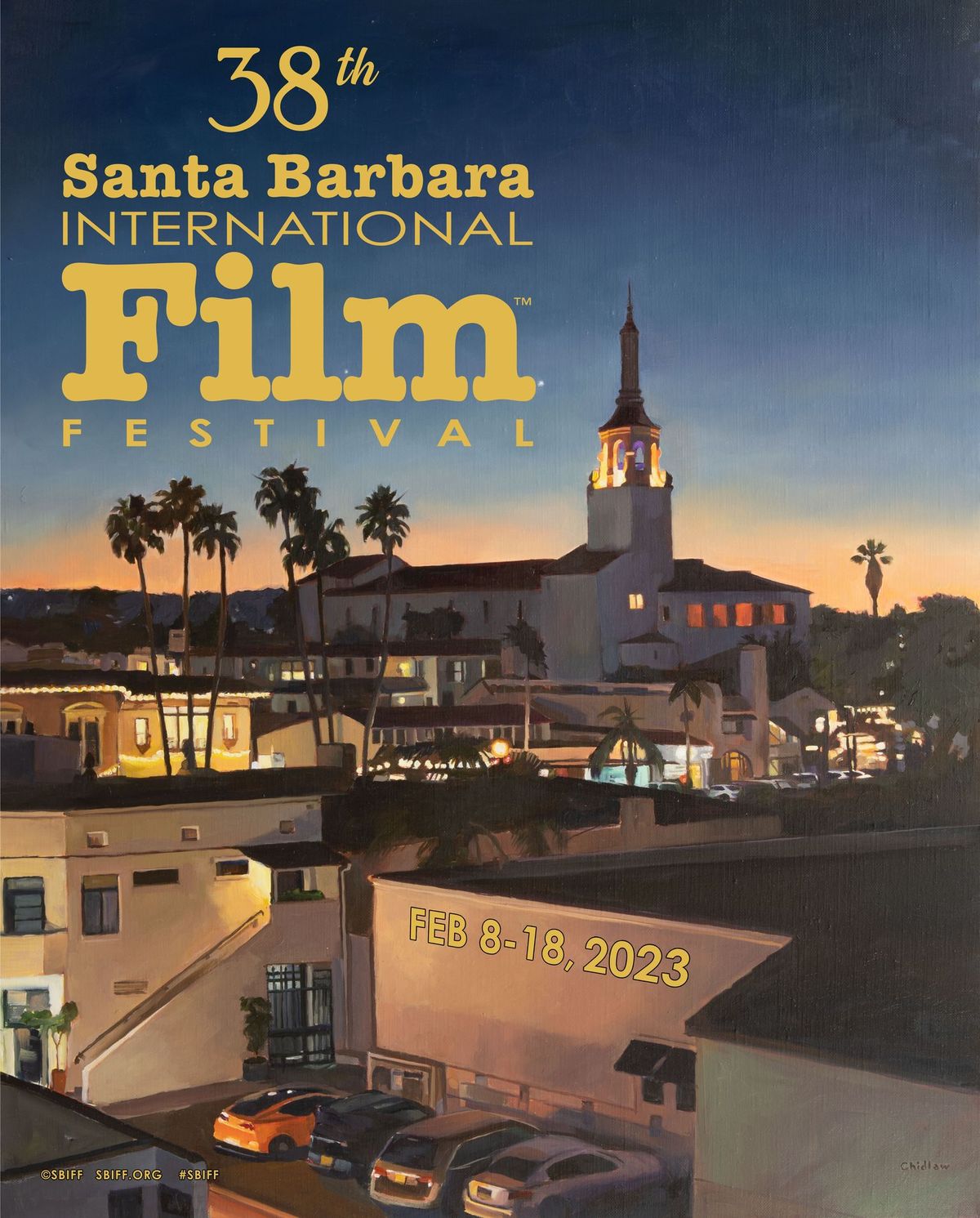 2023 Poster by Artists Patricia Chidlaw
The Santa Barbara International Film Festival (SBIFF) announced today the highly anticipated lineup for the 38th edition, which will run February 8 to 18, 2023. The festival will showcase 52 world premieres and 78 U.S. premieres from 43 countries, along with tributes featuring the year's top talent, panel discussions, and free community education and outreach programs.
SBIFF's Executive Director Roger Durling stated, "At a time where there's a dwindling of movie theater attendance, the role of film festivals has never been more important. At SBIFF, with the 38th edition, our marching orders are clear, to celebrate movies and to nurture and exalt the film community, the artists as well as the cinephiles. It's a great slate with 43 countries represented."
Day by Day Reporting on 38th SBIFF
Bonnie Carroll's Life Bites News

OPENING NIGHT
Day One: 2/ 8 Opening Night Film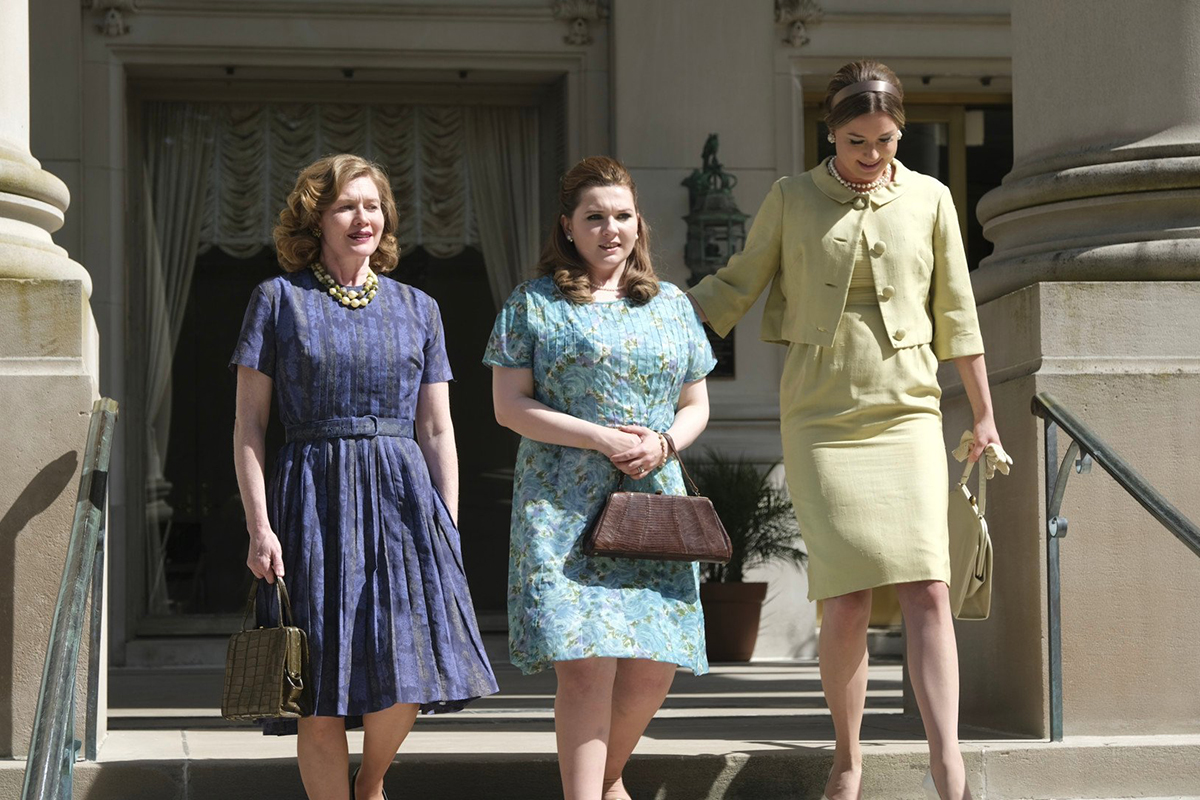 Photo: Miranda's Victim
Opening Night Film Miranda's Victim, directed by Michelle Danner, written by George Kolber, J. Craig Stiles and starring Abigail Breslin, Ryan Phillippe, Luke Wilson, Donald Sutherland, Mirelle Enos, and Andy Garcia attracted a huge crowd for the beginning of the SBIFF 38th event. You could feel the excitement in the air on State Street as the Marque lights went in the first night of the 38th Santa Barbara International Film Festival and the Red Carpet was a mad scene of talented film members.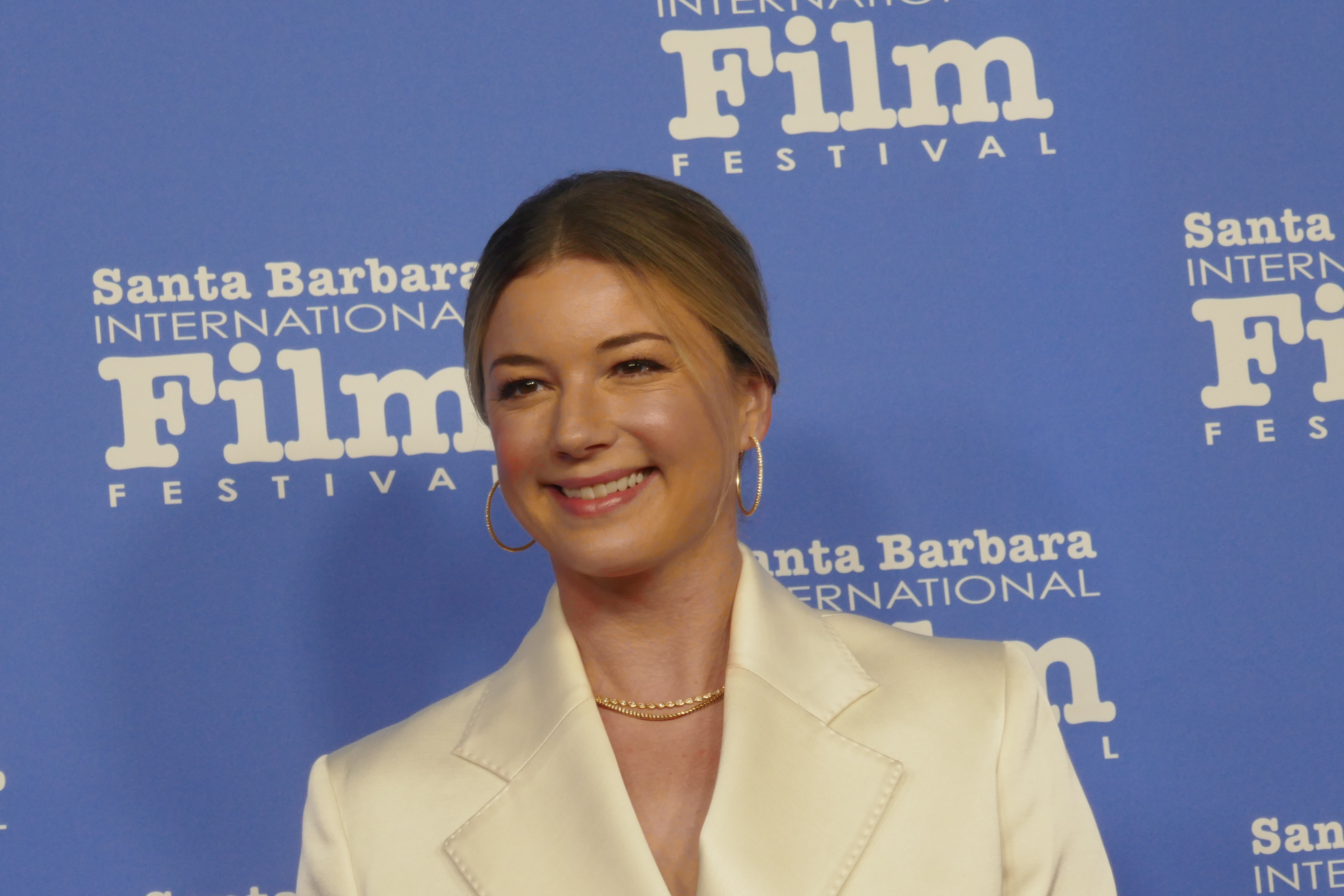 Miranda's Victim Emily Van Camp on the Red Carpet (Photo: BCLBN)


Cast of Miranda's Victim Red Carpet SBIFF 23 (photo: BCLBN)
The WORLD Premiere of MIRANDA'S VICTIM. Directed by Michelle Danner and starring Abigail Breslin, Ryan Phillippe, Luke Wilson, Donald Sutherland, Mireille Enos and Andy Garcia.  It's 1963 when eighteen-year-old Patricia "Trish" Weir is kidnapped and brutally raped at knife-point. Committed to putting Ernesto Miranda in prison, Trish's life is destroyed by America's legal system as she triggers a law that transforms the nation.
2/9                                       MONTECITO AWARD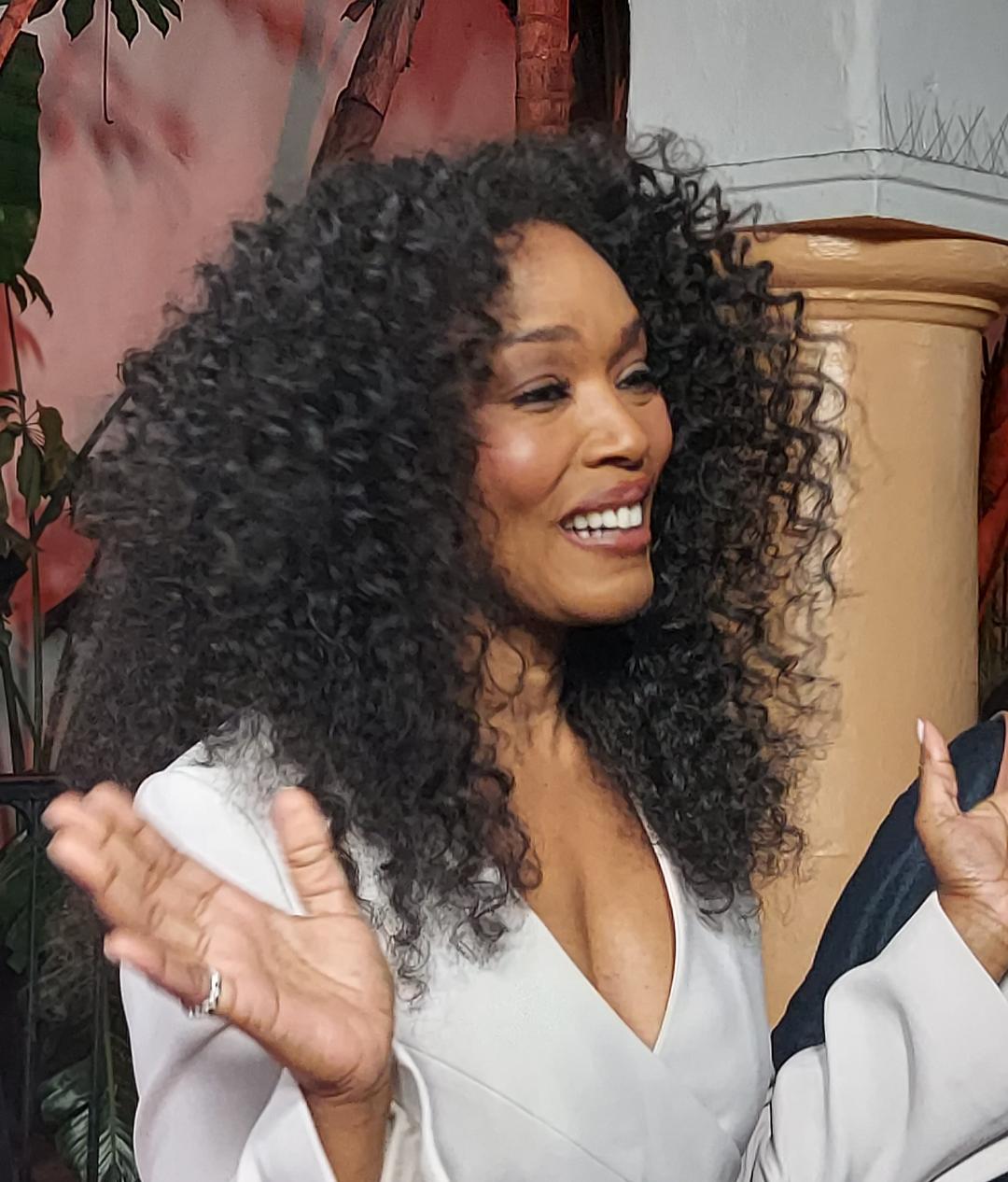 Angela Bassett on the 38th SBIFF Red Carpet (photo: BCLBN)
Angela Bassett was honored with the Montecito Award at the 38th Santa Barbara International Film Festival on Thursday, February 9th, 2023 at an in-person conversation about her career leading up to this year's performance in Marvel Studios' BLACK PANTHER: WAKANDA FOREVER directed by Ryan Coogler from Disney Studios.
"Ms. Bassett has had an illustrious career as an actor, director and producer and in WAKANDA FOREVER reminds us why she's so greatly revered.  She's regal, fierce and commanding as Queen Ramonda.  We bow down." SBIFF's Executive Director Roger Durling stated.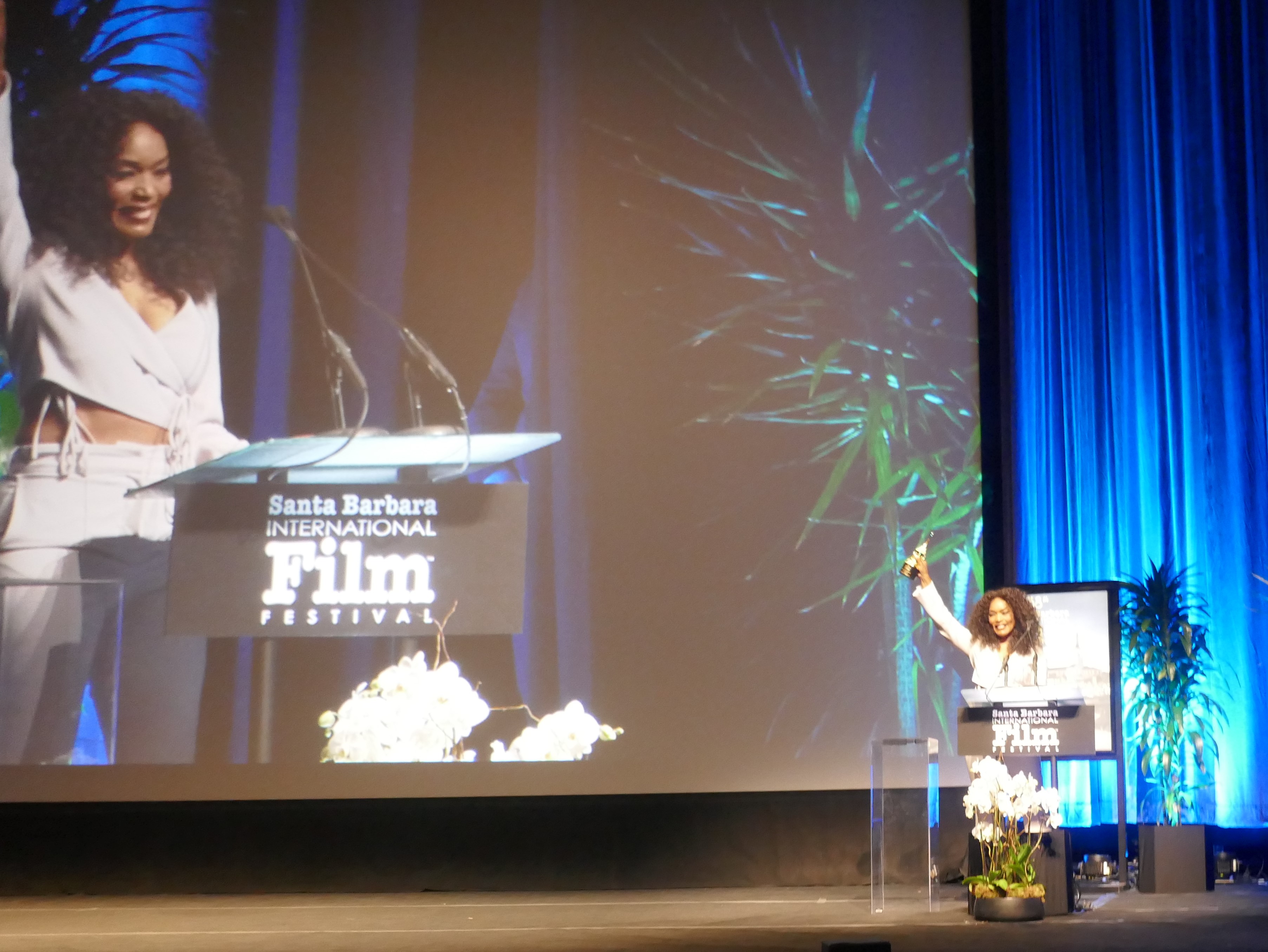 38th SBIFF Montecito Award Winner Angela Bassett Arlington Theate (photo: BCLBN)
The Montecito Award is named after one of the most beautiful and stylish areas in Santa Barbara. Past recipients include Penélope Cruz, Amanda Seyfried, Lupita Nyong'o, Melissa McCarthy, Saoirse Ronan, Isabelle Huppert, Sylvester Stallone, Jennifer Aniston, Oprah Winfrey, Daniel Day-Lewis, Geoffrey Rush, Julianne Moore, Kate Winslet, Naomi Watts and Javier Bardem.
2/10                                 OUTSTANDING PERFORMER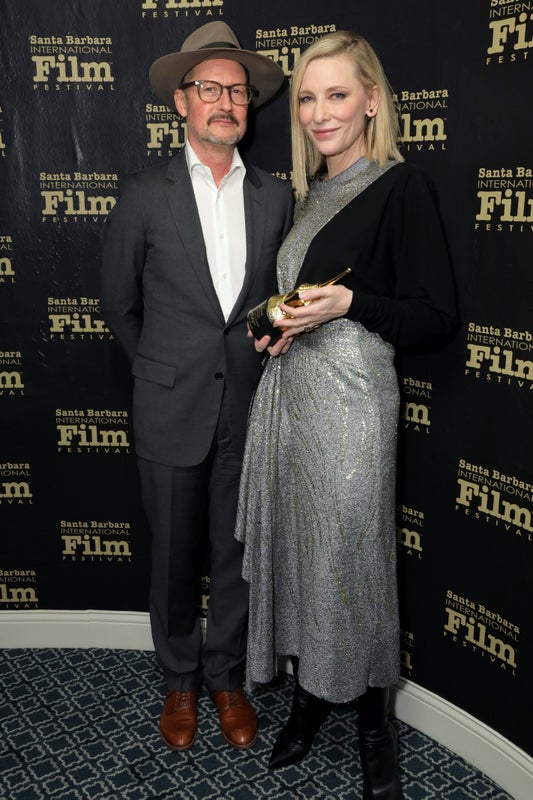 OUTSTANDING PERFORMER CATE BLANCHETT & TODD FELD
(Getty Photo/Rebecca Sapp/SBIFF)
Cate Blanchett was presented the Outstanding Performer of the Year Award at the 38th annual Santa Barbara International Film Festival on Friday, February 10, 2023 for her critically acclaimed portrayal of Lydia Tár in Todd Feld's TÁR from Focus Features. Setting a historic record, this is the second time Blanchett will be feted at the festival as the Outstanding Performer of the Year. In 2014, she received the honor for her role as Jasmine French in BLUE JASMINE. In 2008, she was crowned the Modern Master Award for her role as Queen Elizabeth in ELIZABETH: THE GOLDEN AGE and as multi-faceted Bob Dylan in I'M NOT THERE. 
"Cate Blanchett is an artist that has nothing left to prove; she is one of the most brilliant actresses ever - yet she keeps challenging herself and proving over and over again that she's the most outstanding performer!" SBIFF's Executive Director Roger Durling noted.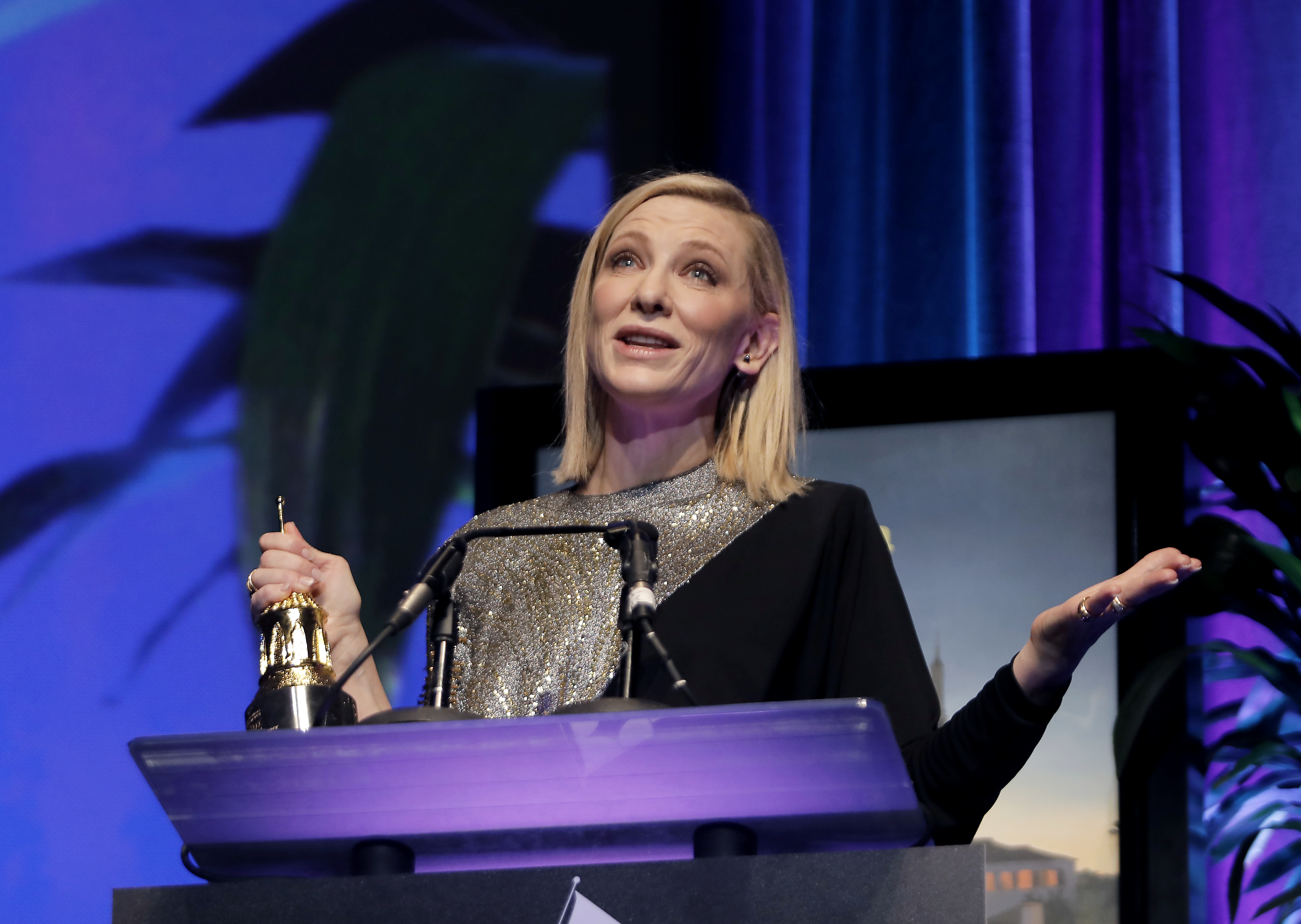 Cate Blanchett at the Podium SBIFF (SBIFF/photo)
Cate Blanchett is an internationally acclaimed, Academy Award-winning actor, producer, artistic director, humanitarian, and dedicated member of the arts community. Blanchett plays the titular role and executive produces Todd Field's highly anticipated feature film "TÁR," which marks the writer-director-producer's first film in over 15 years. The film was warmly welcomed at the Telluride Film Festival and Venice International Film Festival, where Blanchett was awarded the Coppa Volpi for Best Actress for her second time since I'm Not There.
The Outstanding Performer of the Year Award recognizes select individuals who have distinguished themselves with exceptional performances in film. Past recipients of the award include Will Smith and Aunjanue Ellis, Sacha Baron Cohen, Adam Driver, Rami Malek, Margot Robbie and Allison Janney, Ryan Gosling and Emma Stone, Brie Larson and Saoirse Ronan, Steve Carell, Cate Blanchett, Jennifer Lawrence, Viola Davis, James Franco, Colin Firth, Penelope Cruz, Angelina Jolie, Helen Mirren, Heath Ledger, Kate Winslet and Charlize Theron.
2/11                         MALTIN MODERN MASTER AWARD
JAMIE LEE CURTIS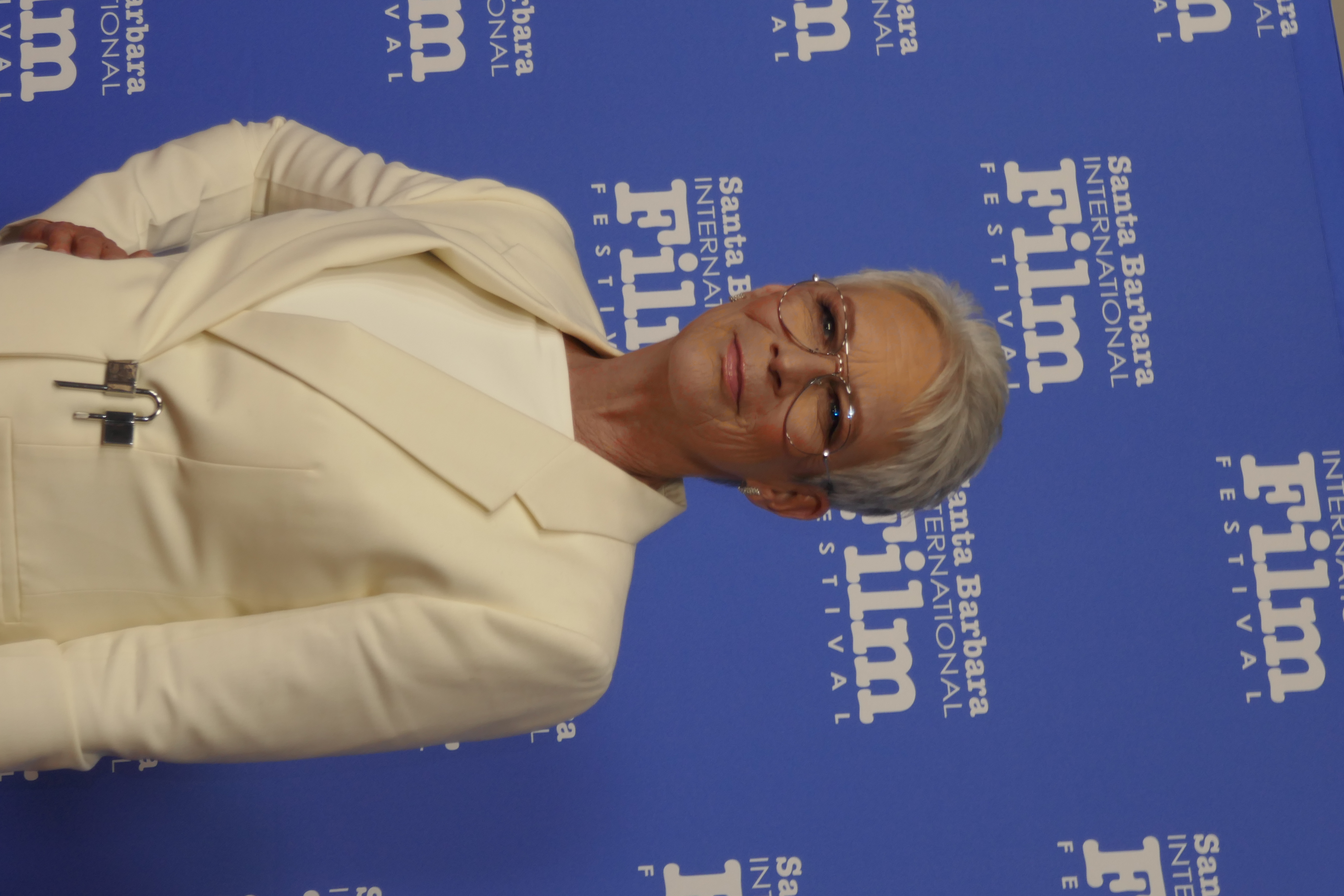 JAMIE LEE CURTIS on SBIFF Red Carpet (photo: BCLBN)
Jamie Lee Curtis was awarded the prestigious Maltin Modern Master Award on Saturday, February 11th following an in-person conversation about her career leading up to this year's performances as Laurie Strode in Halloween Ends, a beloved character that she has portrayed for a record 44 years as well as Deidre Beaubeirdre in A24's critically acclaimed smash hit Everything Everywhere All At Once. 
"Jamie Lee Curtis has long since proven that she has staying power. People want to watch her, whether it's in a Halloween movie or an offbeat character role. She's talented and charismatic, and in the process does her movie-star parents proud" said Leonard Maltin.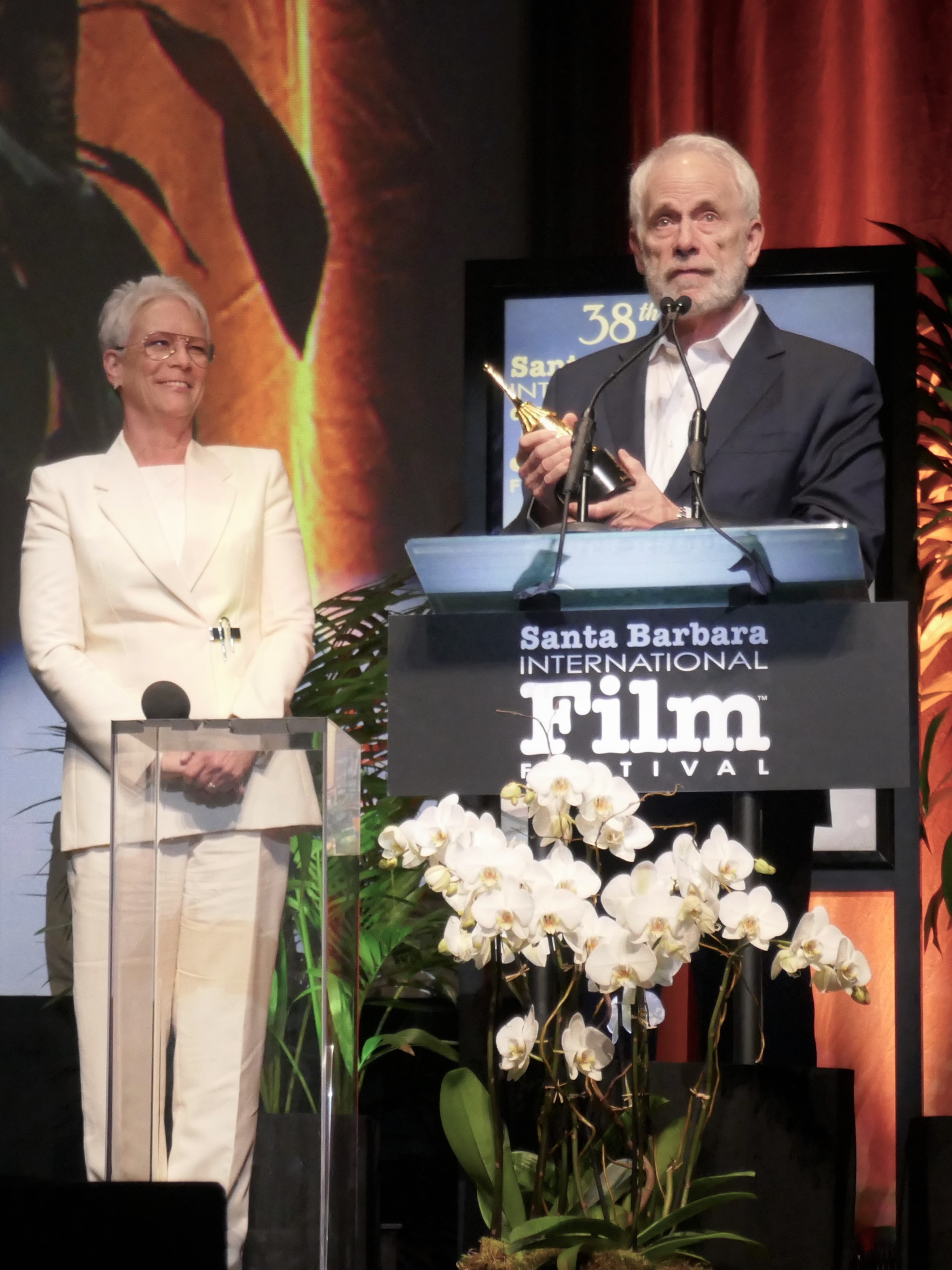 Jamie Lee Curtis presented award by husband Christopher Guest (photo: BCLBN)
Jamie Lee Curtis has demonstrated her versatility as a film actress, starring in acclaimed films such as the blockbuster True Lies, for which she won a Golden Globe Award; Trading Places, for which she earned a BAFTA (British Film Academy Award) for Best Supporting Actress; A Fish Called Wanda, for which she received duel Best Actress nominations from BAFTA and the Golden Globes; and the Disney feature film Freaky Friday, for which she received a Golden Globe nomination. In 2021 Jamie received the Golden Lion for Lifetime Achievement at the Venice Film Festival.
It was her portrayal of Laurie Strode in Halloween, which was her film debut and brought her to the attention of audiences worldwide. 40 years later, in 2018, Curtis reprieved that signature role in David Gordon Green's record-breaking horror feature, Halloween, produced by horror guru Jason Blum. Halloween's opening weekend was the biggest debut ever, for any movie in any genre, to feature a female lead character over 55 years of age. The second film in the trilogy Halloween Kills was released in October 2021, and Halloween Ends, the final film in the trilogy was released October 14. In 2015. Earlier this year Jamie appeared opposite Michelle Yeoh in the critically acclaimed box office smash Everything Everywhere All At Once. Next August she will appear as Madame Leota in the Disney feature Haunted Mansion.
The Modern Master Award was established in 1995 and is the highest accolade presented by SBIFF. Created to honor an individual who has enriched our culture through accomplishments in the motion picture industry, it was re-named the Maltin Modern Master Award in 2015 in honor of long-time SBIFF moderator and renowned film critic Leonard Maltin. Past recipients include Nicole Kidman, Javier Bardem, Bill Murray, Brad Pitt, Glenn Close, Denzel Washington, Michael Keaton, Bruce Dern, Ben Affleck, Christopher Plummer, Christopher Nolan, James Cameron, Clint Eastwood, Cate Blanchett, Will Smith, George Clooney and Peter Jackson.
2/12               SBIFF  WRITERS PANEL & WOMENS PANEL
Both the Writers Panel and Womens Panel were a huge success. People left the theatre raving about how wonderful all the panelists were. They both included the best of the best in their specific field and the natural way the interviews were handled enabled all of them to relax and just share their experinces with humor and fun.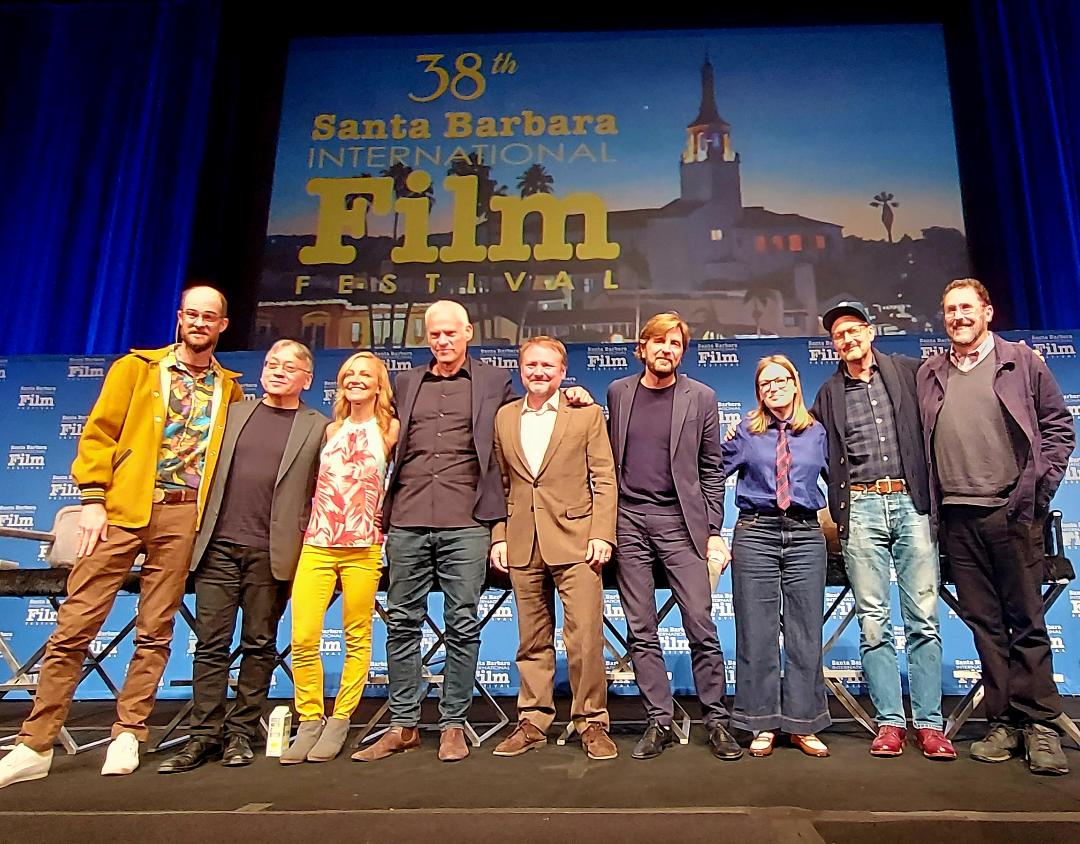 SBIFF Writers Panel (photo: BCLBN)
The Women's Panel attracts huge numbers of women, singly and as groups like the Association for Women in Communication, who have attended for the past three years and posted photos in area publications. It was delightful to hear how these women approach their work and achieve great results.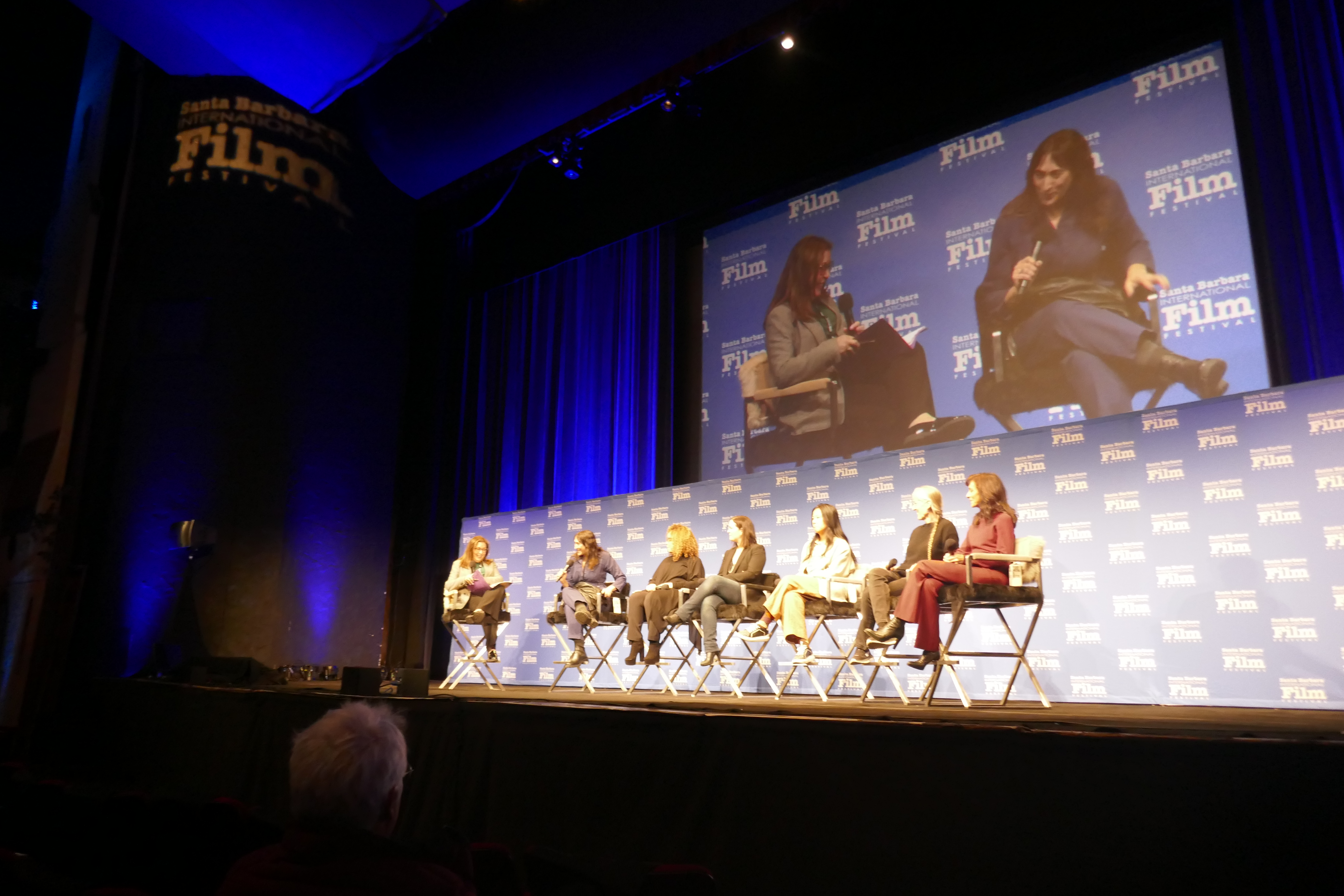 SBIFF Women's Panel (photo: BCLBN)
2/13                                 VARIETY ARTISANS AWARD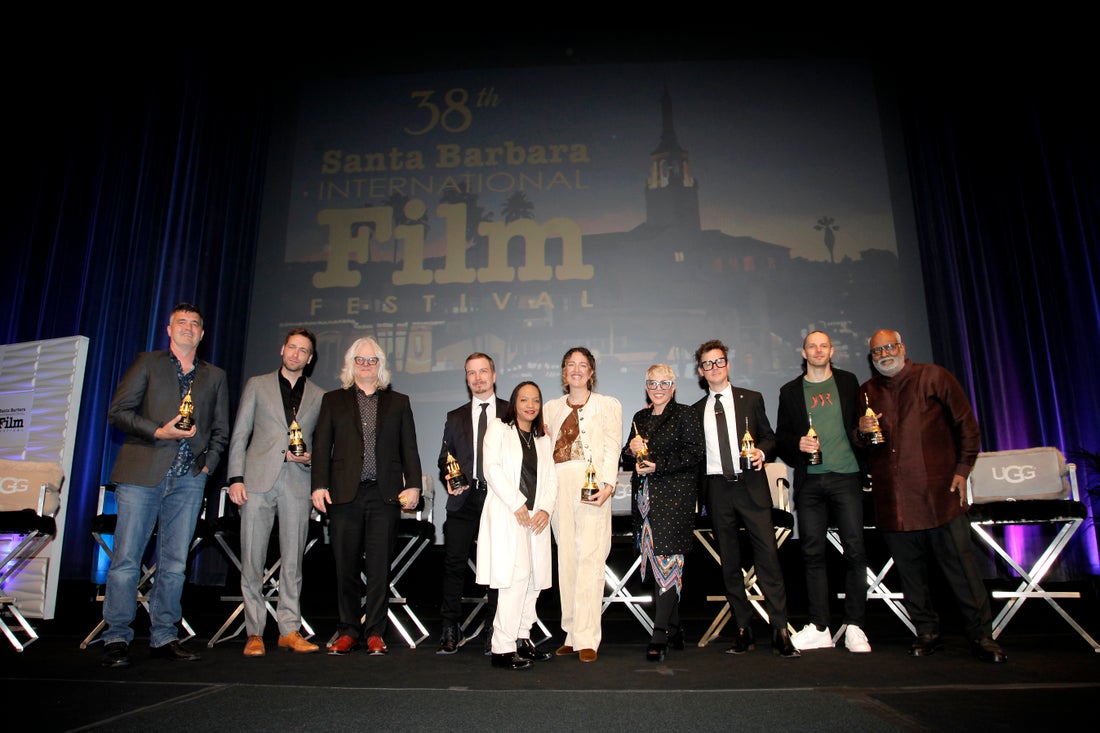 Photo: Getty/SBIFF
Roger Durling, started off the event with an introduction, thanking Variety for sponsoring and introducing moderator Jazz Tangcay, Senior Artisans Editor at Variety.
After a clip from RRR, M.M. Keeravaani, the composer behind the Oscar-nominated "Naatu Naatu," took the stage. He said that of the 12 films he's done with director S. S. Rajamouli, RRR was the biggest challenge, with "Naatu Naatu" serving as more than a scene than just a song. Speaking to the song itself, Keeravaani talked about capturing the high energy with a dynamic 6/8 time signature, also praising the other artisans behind its success. Keeravaani also talked about his hope that the success of "Naatu Naatu" exposes the world to all that Indian music has to offer. Finally, he shared a story of having a picture taken at the Golden Globes and completely missing Rihanna trying to talk to him.
Next, after a harrowing clip from All Quiet on the Western Front, Markus Stemler came out. Looking to capture the sound of World War One, his team initially hunted for recordings from the era, unable to find much as sound technology was in its infancy. As such, they turned to letters from the front, looking at descriptions of sounds and the impacts they had on soldiers. To produce the sounds, a few different tactics were used. Contact microphones dragged through the dirt were used to create a rumbling sound. For the sounds of soldiers trekking through mud, the production sound mixer captured a lot of recordings of people stomping and falling in mud. Back at the studio, the foley team created their own mud pit. Additionally, medical silicone was squeezed to produce a slightly different sound. Finally, to create the sound of groaning metal tanks, wooden cars were driven across an air conditioning unit, allowing these children's toys to take on the character of hulking monsters of war.
Ryan Lott came up next, after a clip from Everything Everywhere All at Once. A part of the band Son Lux, Ryan and his bandmates were hit up by the Daniels in 2019, with a much longer script. While the other members of Son Lux loved it, Ryan wasn't as sold, actually thinking his PDF was broken, with just how crazy the script seemed. Even when the process began, Ryan was a little unsure, as the seriousness of his band didn't seem to match up with the first task they were given, writing a courtship song for a ceremony for two people with hot dog fingers. However, he soon jumped into the unique challenge, finding it a different experience to have to put down your own primary directives in favor of serving the story and vision of the directors. However, Ryan found working with the Daniels quite easy, in the sense that they knew exactly what emotion the audience needed to feel in each moment.
Costume designer Catherine Martin was up next, sharing stories from her time on Elvis. To start the process, Catherine spoke with Baz, hearing his vision of the story and seeing some of his early sketches. After that, it was off to Graceland, where Catherine and team did some intensive study and research, working to capture the spirit of the American south. Speaking to Elvis himself, Catherine noted his quality as a natural stylist, able to perfectly express the character he wanted his audience to see through clothes. Something she learned through the process was the importance of not just reproducing Elvis' wardrobe, but creating it specifically for actor Austin Butler. Finally, she shared a story of how the research materials really helped. When she couldn't crack a simple black suit for Austin, not able to make it sexy, she went back and realized that Elvis never buttoned the top jacket button, allowing him to roll his shoulders and up the sexy factor, something she quickly tried and incorporated.
Florencia Martin, production designer on Babylon, walked on after a short clip from the film. Talking about early meetings with director Damien Chazelle, Florencia shared his focus on creating something explosive and visceral. For the huge party scene, she had to keep the scale of the thing in mind, as well as accommodate big camera moves. Once the location was selected, the Theatre at Ace Hotel, Florencia was able to walk through while listening to the music for the film, really getting a sense of what to create. Finding other locations was a big process, requiring lots of scouting work to find wide open spaces. For the creation of a studio, the team had to build up a lot, wanting to capture the place's origin as a farm. One sequence required the creation of miniature film sets from the era. Each had to include the set, the construct of the set, and its surroundings, a real challenge.
Next up was Claudio Miranda, cinematographer on Top Gun: Maverick. Having worked as a gaffer for Tony Scott, director of the original film, making Maverick was an emotional exercise. Wanting to do his homework, Claudio spoke heavily with the Navy, seeing what they'd let them use. He found that they worked very differently, as he was a bit more adventurous and experimental than they were. Production was an interesting experience, with Claudio spending weeks living on an aircraft carrier, having a bunkmate, and having control of the movements of these massive pieces of military hardware. To film the actors up in the air, Claudio had to load up the jets with cameras, get the actors set with instruction, and send them up for a morning run. They'd then review the footage, looking at performances, lighting, and more, before giving feedback and going for an evening run. Claudio was big on getting things in camera, so he also had jets fly extremely low, beyond where the Navy usually would. For one shot in particular, a plane flew so low that it made the roof fly off a guard station, something Claudio thought would have to be cut, but actually stayed in.
Adrien Morot, prosthetic makeup designer on The Whale, talked through his work on the film. Director Darren Aronofsky called up during the pandemic, telling Adrien that, as his usual team of collaborators was all free, they were going to try and make a small little movie during that time, not taking too long to get it all done. However, after realizing how important the prosthetics work would be, Adrien begged for more time. Creating the prosthetics was a challenge, as, due to Covid, Brendan couldn't come into the shop for a mold. As such, Adrien was forced to break out a brand new digital scanning process, unsure if it would even work. After three months of prototyping, he was finally able to bring in Brendan, allowing the inert rubber he'd created to come alive. The makeup process initially took seven hours, but by the end of production, he and his team had gotten it down to less than three.
Editor Paul Rogers took the stage after another clip from Everything Everywhere All at Once. He started off by sharing a story of cutting the fanny pack fight scene with Ke Huy Quan. Ke was extremely nervous and couldn't watch the first cut, though Michelle Yeoh did, storming off after. Paul was worried he'd done a terrible job, but was relieved to discover she was just running to tell Ke that he had done great. Paul initially became aware of the project through his friendship with the Daniels. They talked him through the story, as they had been doing with many other friends, and he broke down crying throughout, begging the two to actually make it. Eventually, he received the script, desperately wanting to be a part of it after hearing Michelle Yeoh could get involved. Once Paul was deep in post-production, the film was screened every two weeks, helping him to get a sense of how everything was working. What he learned was how dependent the film's last 15 minutes were on the first 15, with the characters needing to be positioned correctly from the start. He also learned to focus a lot on shots of the actresses listening to each other at the end, something their characters hadn't been doing their whole lives.The final panelist was Eric Saindon, visual effects supervisor on Avatar:The Way of Water.
2/14                              AMERICAN RIVIERA AWARD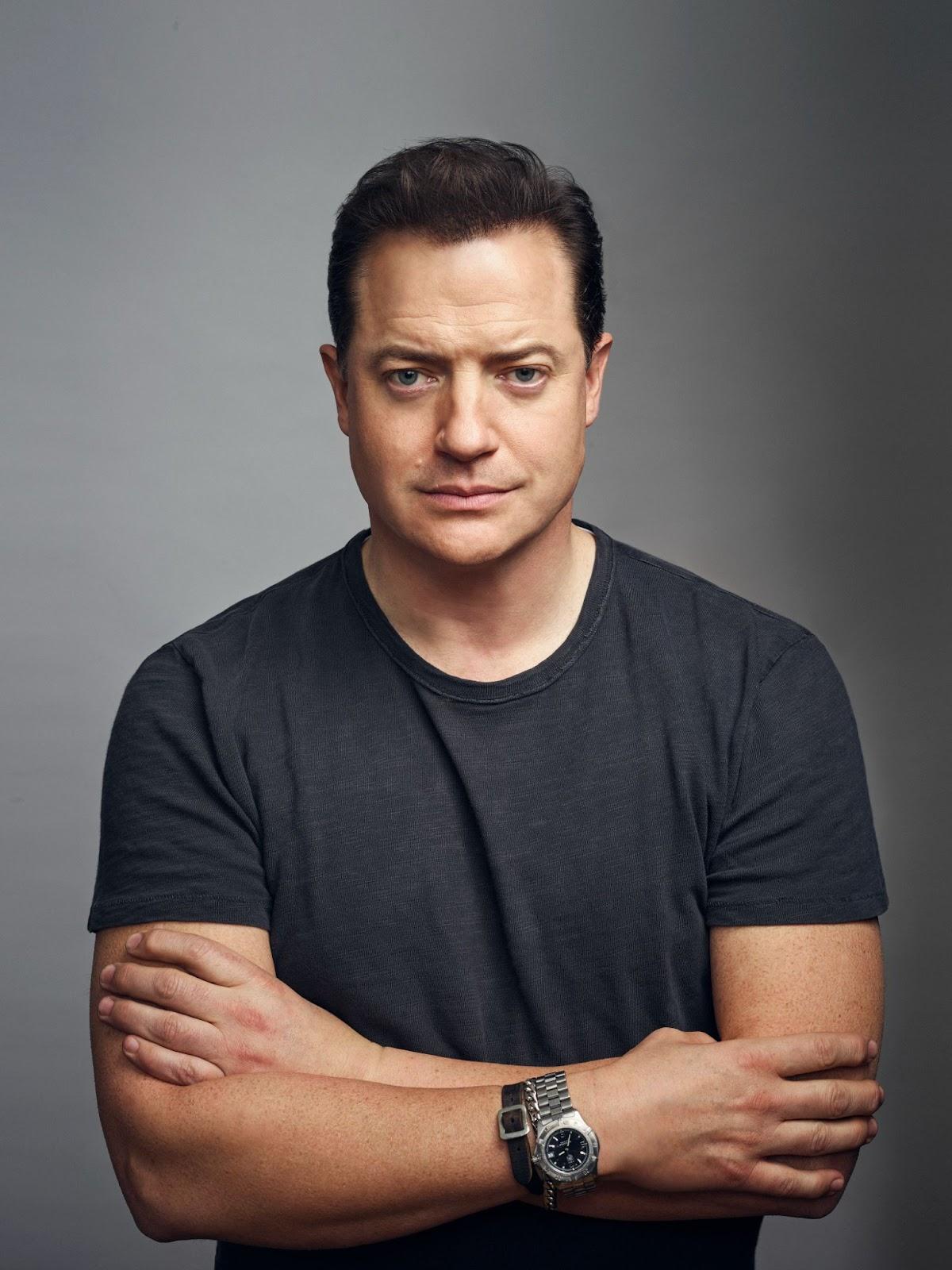 Brendan Fraser
Brendan Fraser was honored with the American Riviera Award at the 38th annual Santa Barbara International Film Festival. Fraser will receive the award on Tuesday, February 14, 2023 at an in-person conversation about his career, leading up to this year's performance as Charlie in the upcoming A24 film THE WHALE. 
Seamlessly transitioning from smart independent films to action-packed blockbusters, Brendan Fraser continues to garner widespread critical acclaim for his versatile, inspired performances as well as his keen eye for selecting thought-provoking material. In addition to starring as the lead in Darren Aronofsky's THE WHALE, other exciting projects on the horizon include Legendary Pictures' BROTHERS with Glenn Close, Josh Brolin and Peter Dinklage, as well as Martin Scorsese's new epic western, KILLERS OF THE FLOWER MOON.
"I'm so elated that we will be celebrating Brandon Fraser at SBIFF. Here's a performer who brought us so much joy through the years, given us so many incredible cinematic memories, and now with the best performance of his career! We are thrilled to honor him!" remarked SBIFF's Executive Director Roger Durling.
From Darren Aronofsky comes THE WHALE, the story of a reclusive English teacher living with severe obesity who attempts to reconnect with his estranged teenage daughter for one last chance at redemption. Starring Brendan Fraser and based on the acclaimed play by Samuel D. Hunter.
2/15                                  VIRTUOSOS AWARD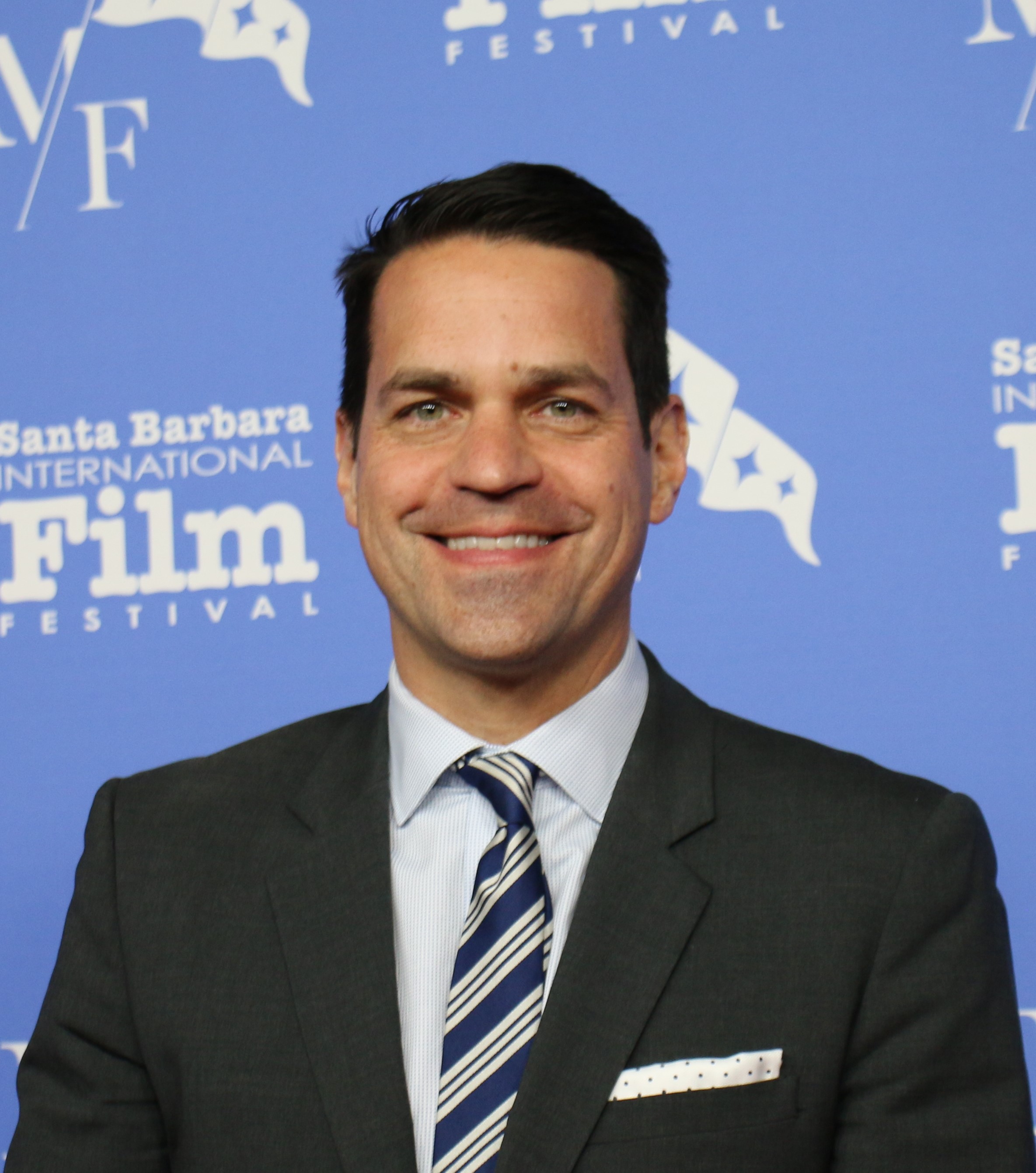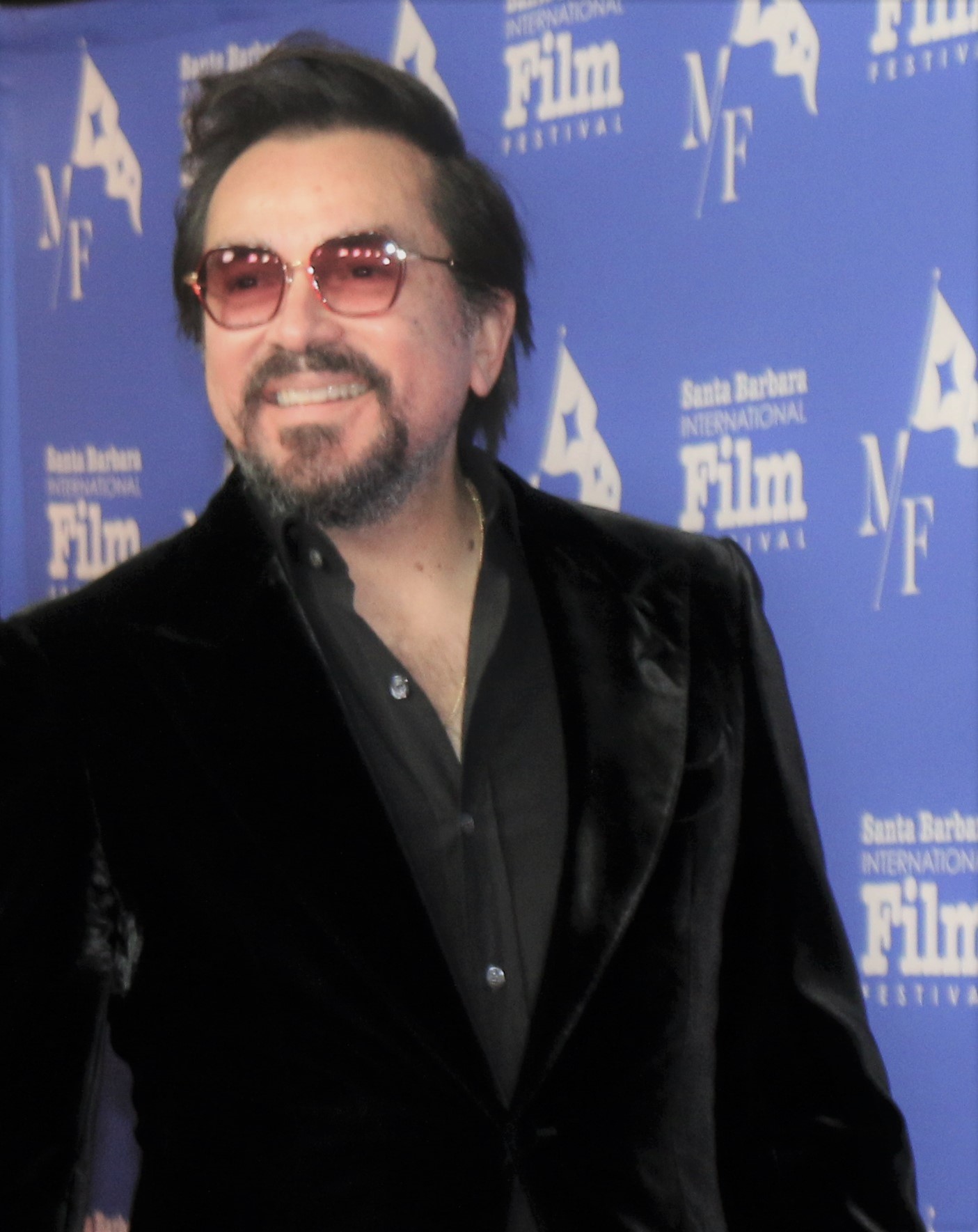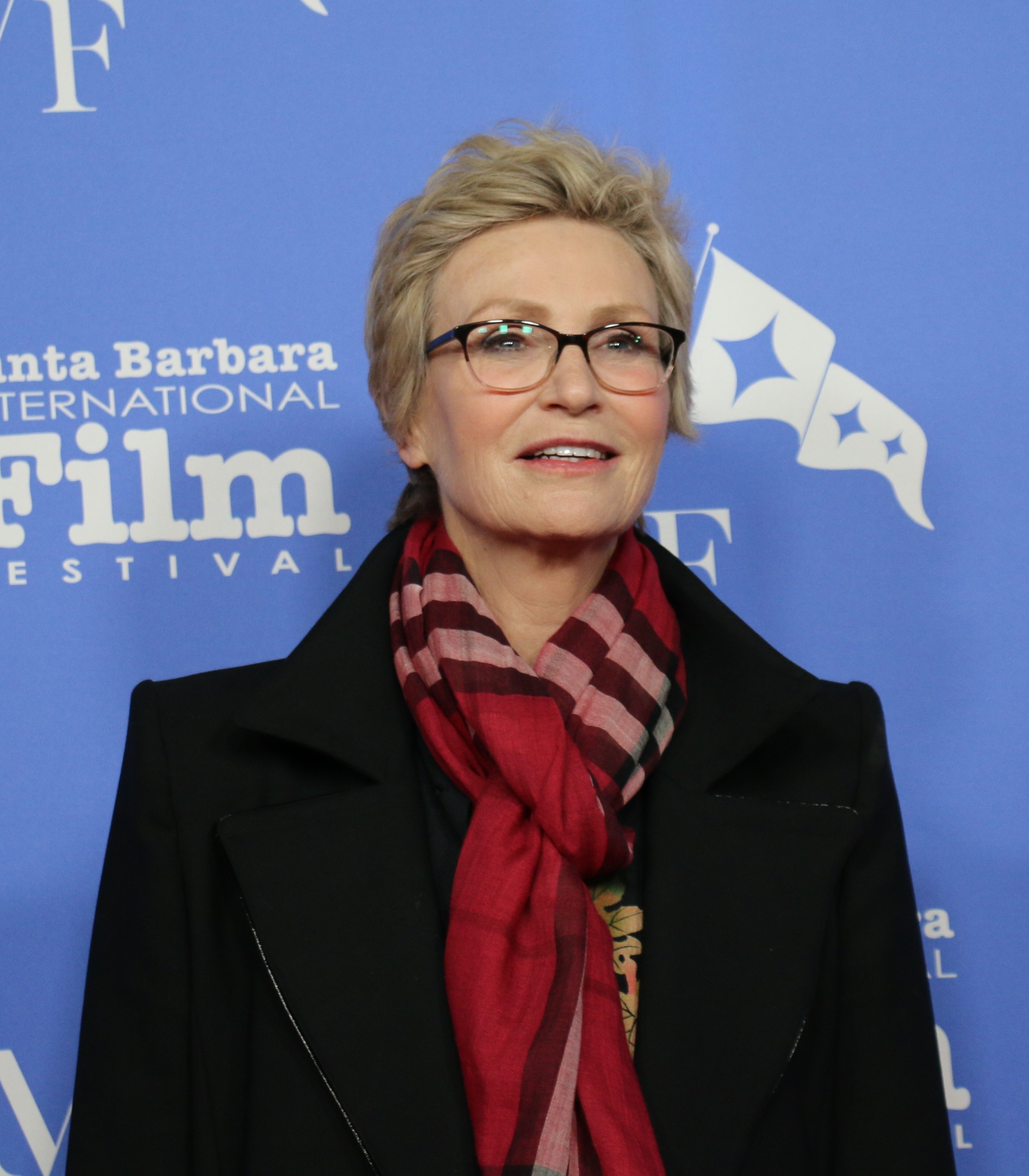 Dave Karger, Moderator - Roger Durling SBIFF - Jane Lynch, Presenter
Following a mad scene red carpet walk the Variety Artisans were on the Arlington Theatre stage where executive director Roger Durling gave a brief introduction to the evening, as well as moderator Dave Karger, host of Turner Classic Movies. Karger noted the extensive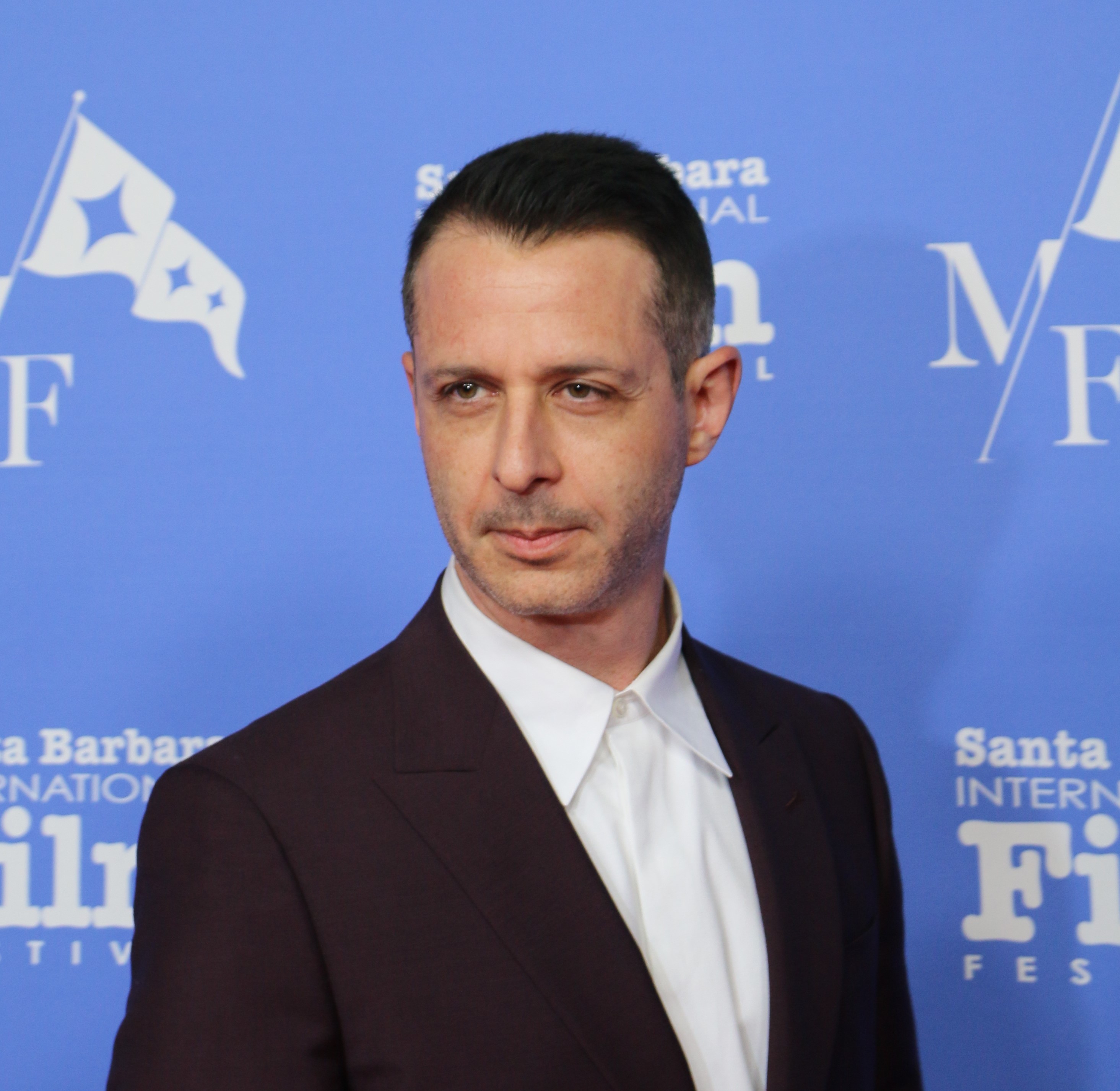 careers of all eight panelists before showing a montage highlighting each of their work this year. Jeremy Strong came out first, speaking about his series of jobs behind the scenes before making it big as an actor, including assisting the great Daniel Day-Lewis. Talking about his work on Armageddon Time,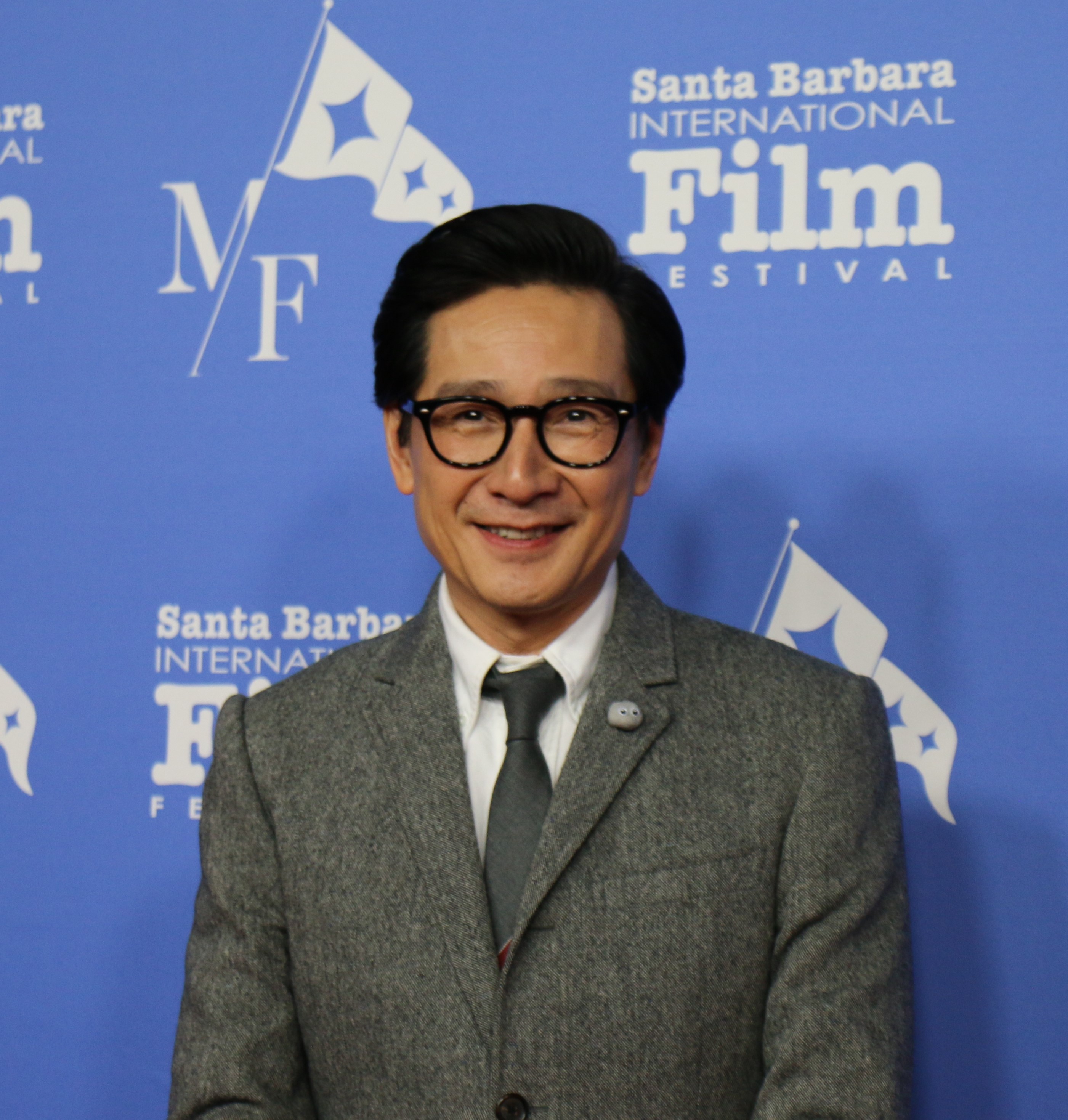 Strong shared how his role was essentially playing director James Gray's father. As such, he felt a real responsibility to be true to the man, wanting to get access, even as Gray tried to keep him away, wanting him to craft something all his own. Ke Huy Quan then took the stage, sharing a similar history of behind-the-scenes jobs between the earlier stage of his career and now. Quan explained how this time helped him to better appreciate all the parts of the filmmaking process, also preparing him to play all the different parts of Waymond in Everything Everywhere All at Once. He also spoke about how Waymond helped him to grow, seeing how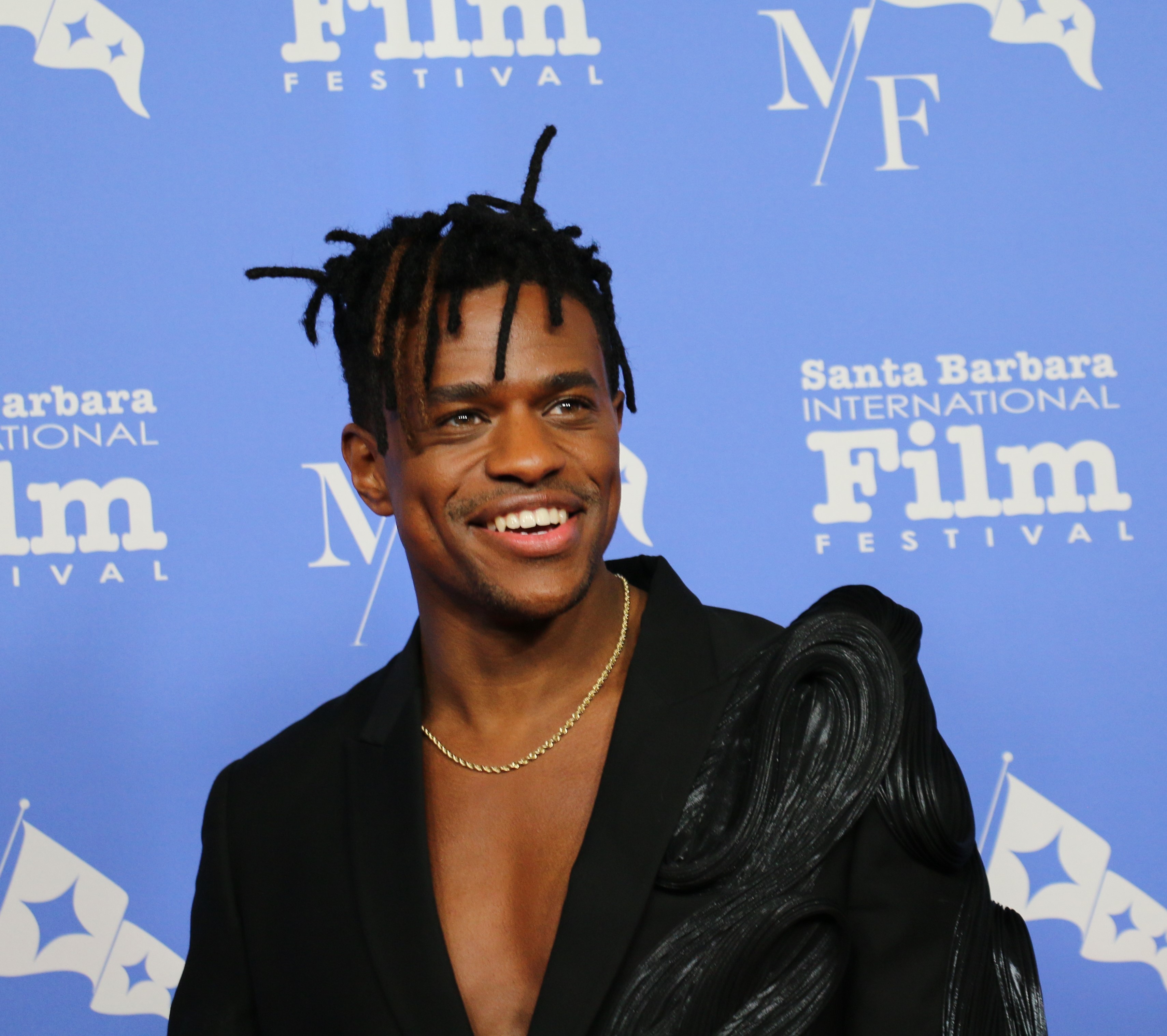 the character was unafraid of expressing his emotions and being seen as weak. Jeremy Pope was next up, speaking to his experience on The Inspection, a 19-day shoot. The film brought up a lot of emotions for him, allowing him to think about the role the movie would have played if he had seen it as a kid, the specific kind of blackness and queerness it represented. The film is loosely based on director Elegance Bratton's journey, so Pope began the process wanting to be a sort of vessel, but during the production, he realized it was bringing out a lot of truths in himself. Because of this, it turned into sort of a healing process, also teaching Pope about the cost of being an artist, with him having to be vulnerable and put so much of himself into it. Stephanie Hsu arrived on stage to speak about Everything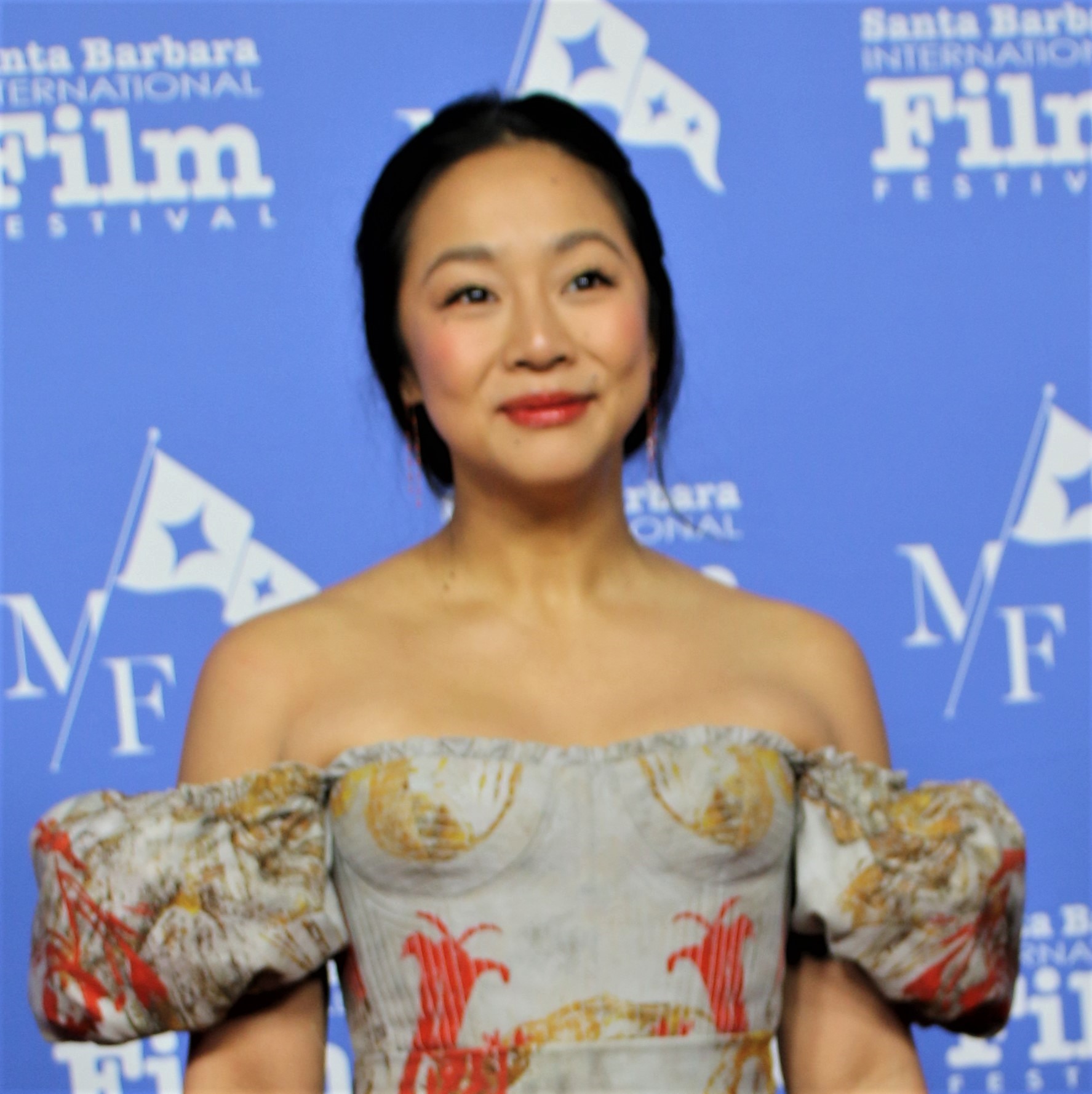 Everywhere All at Once, specifically the parking lot scene at the end. She really connected with the material and the scene, knowing that this is really what it was all about. As the movie was filmed rather sequentially, she was able to keep the emotions of this scene inside until the end. For her dual role as Joy and Jobu, Hsu shared that she thought of them as "two extremes of the same core," each serving as a different sort of reaction to nihilism. While Joy's reaction was to give in, thinking nothing matters, Jobu took things the other way, seeing herself as limitless, with nothing mattering. Finally, Hsu praised the crew and the working environment created by the Daniels, seeing the experience as fun and community-centered. Nina Hoss talked about finding the core of Sharon in Tár, turning to Mahler's work and complicated relationship with his wife, Alma, as a sort of reference point, with Sharo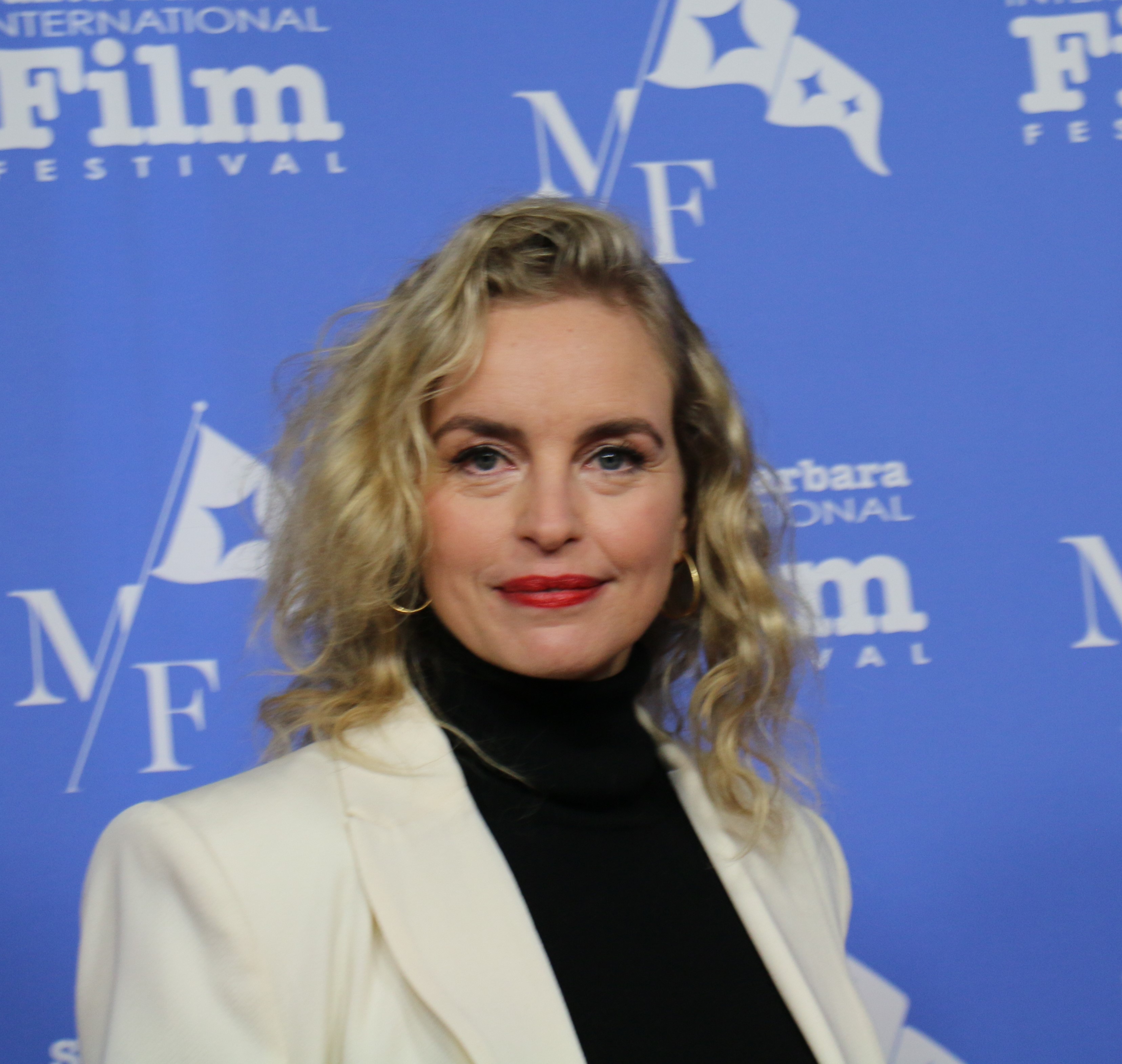 n being this person wanting and willing to be partnered with a genius figure. Turning to an early encounter with Cate Blanchett, Hoss shared the story of a chance meeting in Budapest, with Hoss unsure Cate would recognize her, even as the two were set to work on Tár together. However, Cate quickly shouted "Nina!" and ran over to talk, impressing Hoss' colleague who she was eating with. Things then turned to the end of Tár, with Hoss discussing her opinion on the film. She has seen it three times, taking something different away each time. She views this as something enabled by writer/producer/director Todd Field, as he doesn't preach, preferring to give the audience much to take away and discuss. Danielle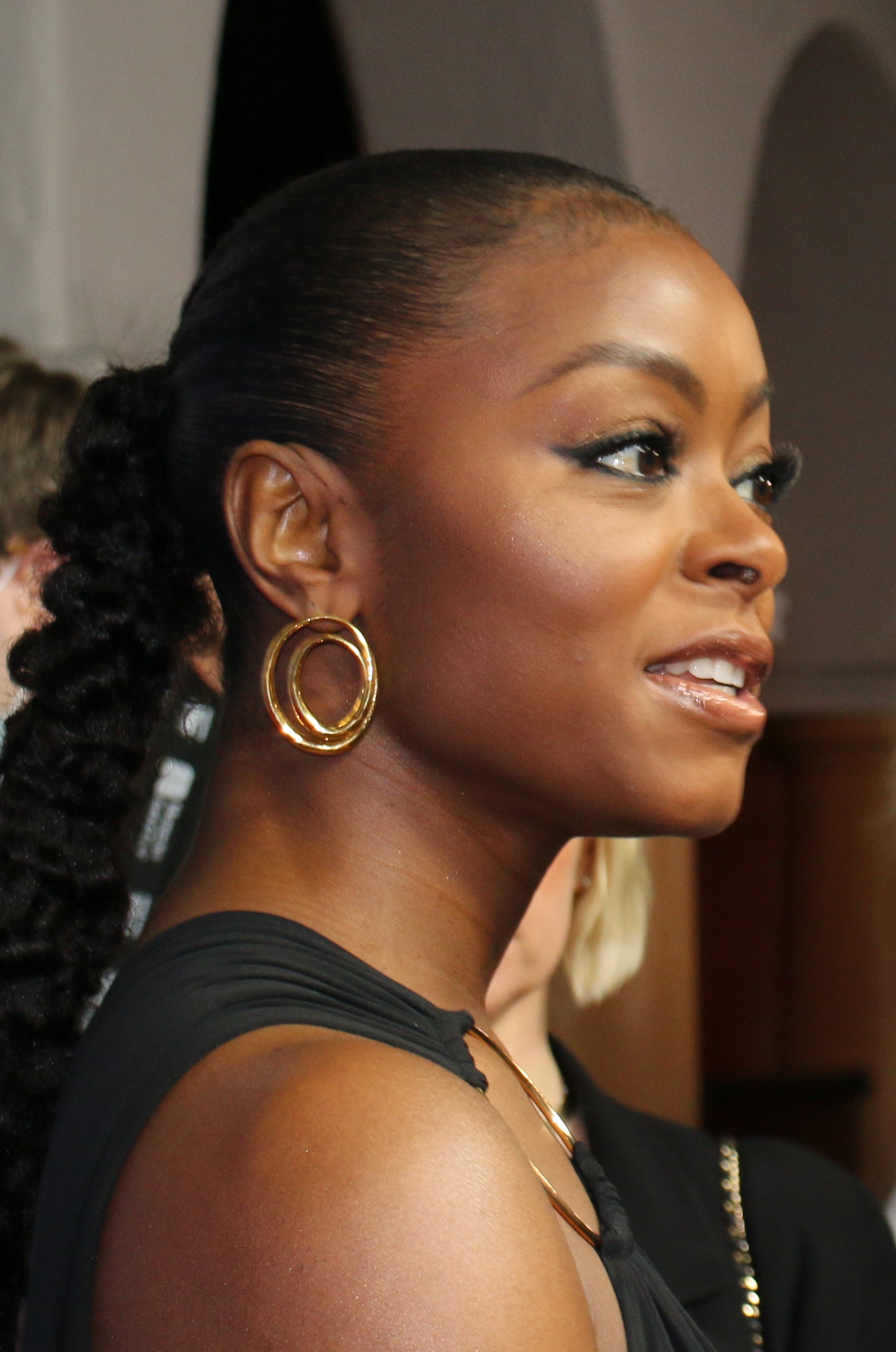 Deadwyler talked about making her self-tape for Till with her son, a fellow young actor who she has worked with before. Deadwyler shared how amazing he is, and how much support he offers. Speaking to the emotional strain of working on the film, Deadwyler talked about her try-all coping strategy, involving writing, journaling, and talking with others on the set. She also shared how during the making of the film, she had a dream every night, a beautiful phenomenon that gave her a lot to think about. Deadwyler was especially glad when people told her the film was their first exposure to the Emmett Till story, as it showed the movie really was serving its purpose to educate audiences. Kerry Condon, after a brief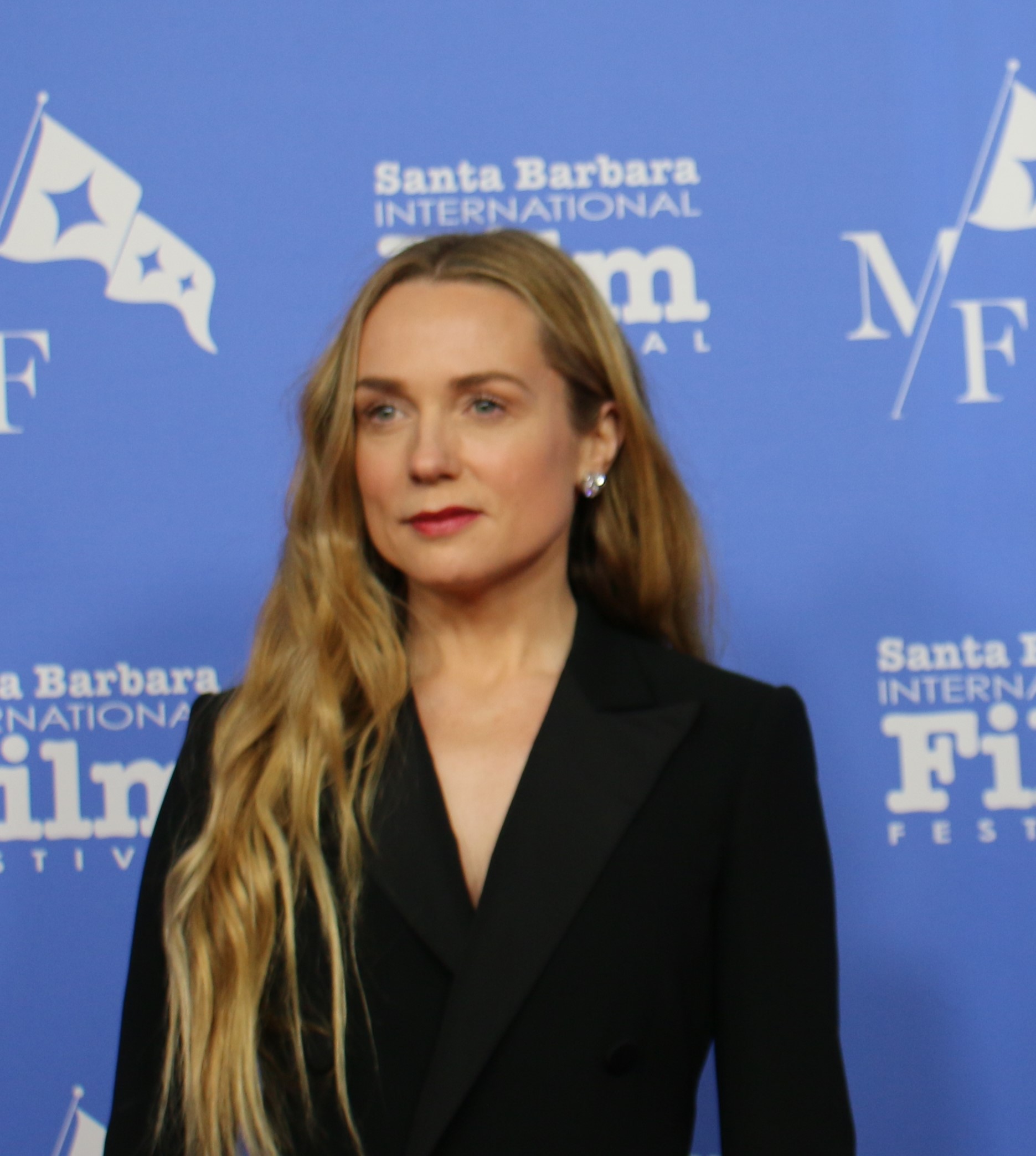 detour into the context of the word feckin, talked about her storied history with The Banshees Of Inisherin director Martin McDonagh, working with him on a lot of plays. Her work in the theater helped to refine her as an actor, with the immediate reactions of the audience helping a lot with things like comic timing and blocking. While Condon agreed to do Banshees, she was initially a bit disappointed with her character, Siobhán Súilleabháin, seeing her as a bit less tough than her usual roles. However, she later saw just how much the character held back, her sort of private world. Condon also dove into one scene in the film, her character's sort of goodbye to the island, sharing how unnerved her character was, the impact of an imagined backstory for her parents, and the clear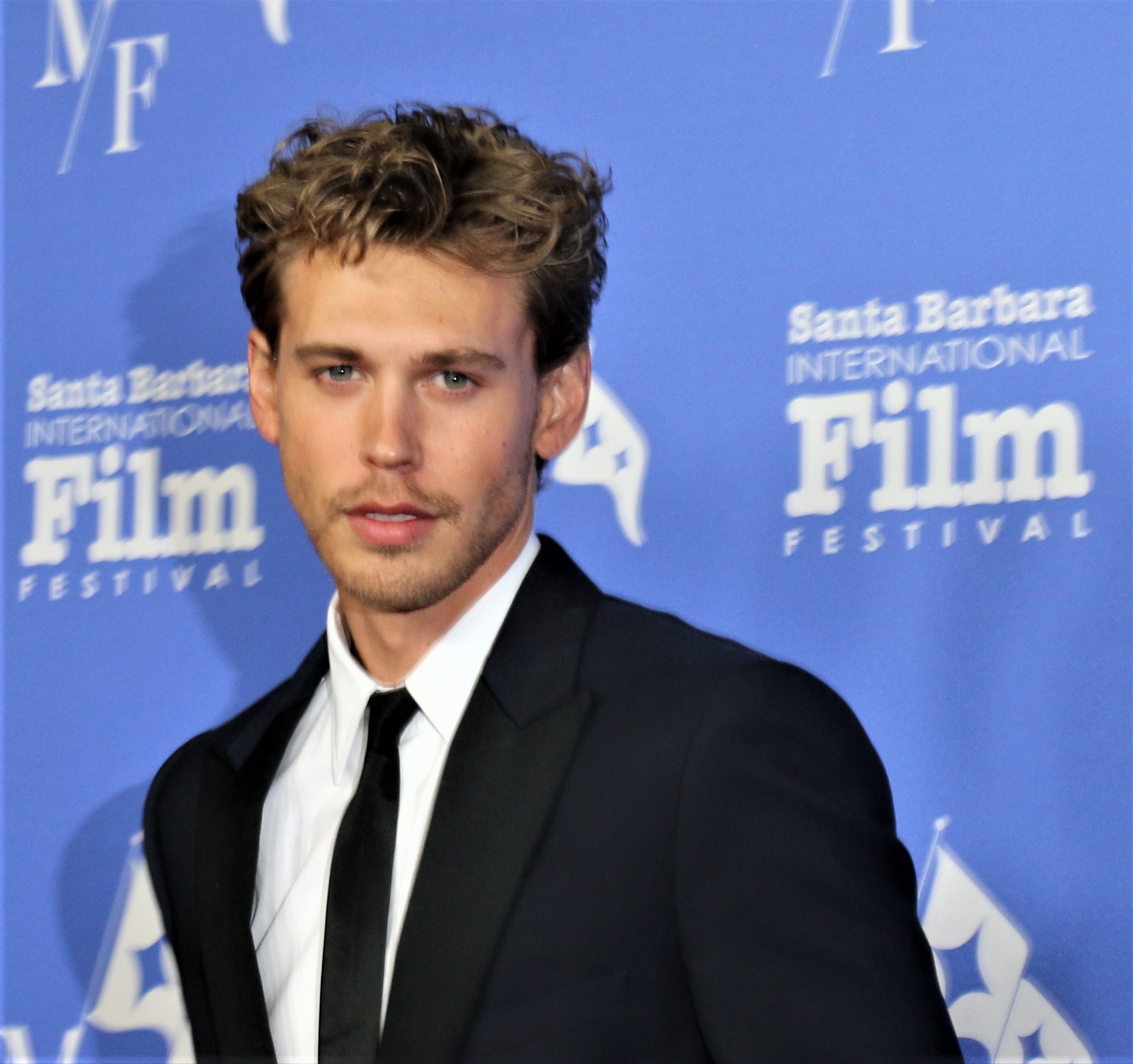 empathy she displayed. Austin Butler opened up about his shyness, explaining how stumbling onto a set as a kid helped him to find his place. In playing a figure as energetic and out-there as Elvis, Butler had to reveal more and explore himself. When Elvis shut down for 6 months due to Covid, Butler stayed in Australia, knowing that if he went home, life would bleed back in and he would lose his focus. As for the hardest part of capturing the man, Butler shared that it was difficult to meld all his qualities together without delving into caricature. Also, as the film covered decades, and was shot non-sequentially, Butler had to be able to capture many different versions of Elvis. Butler also talked about the positive reaction from the Elvis family, and how it was the "best review" he received. Jane Lynch took the stage to hand out the Virtuoso Awards. She also shared that earlier in the night, someone had asked her for advice for young, upcoming actors. While she didn't say this at the time (and wished that she had), she noted that they should listen to the words of great actors, something the audience had just done.
2/16                               CINEMA VANGUARD AWARD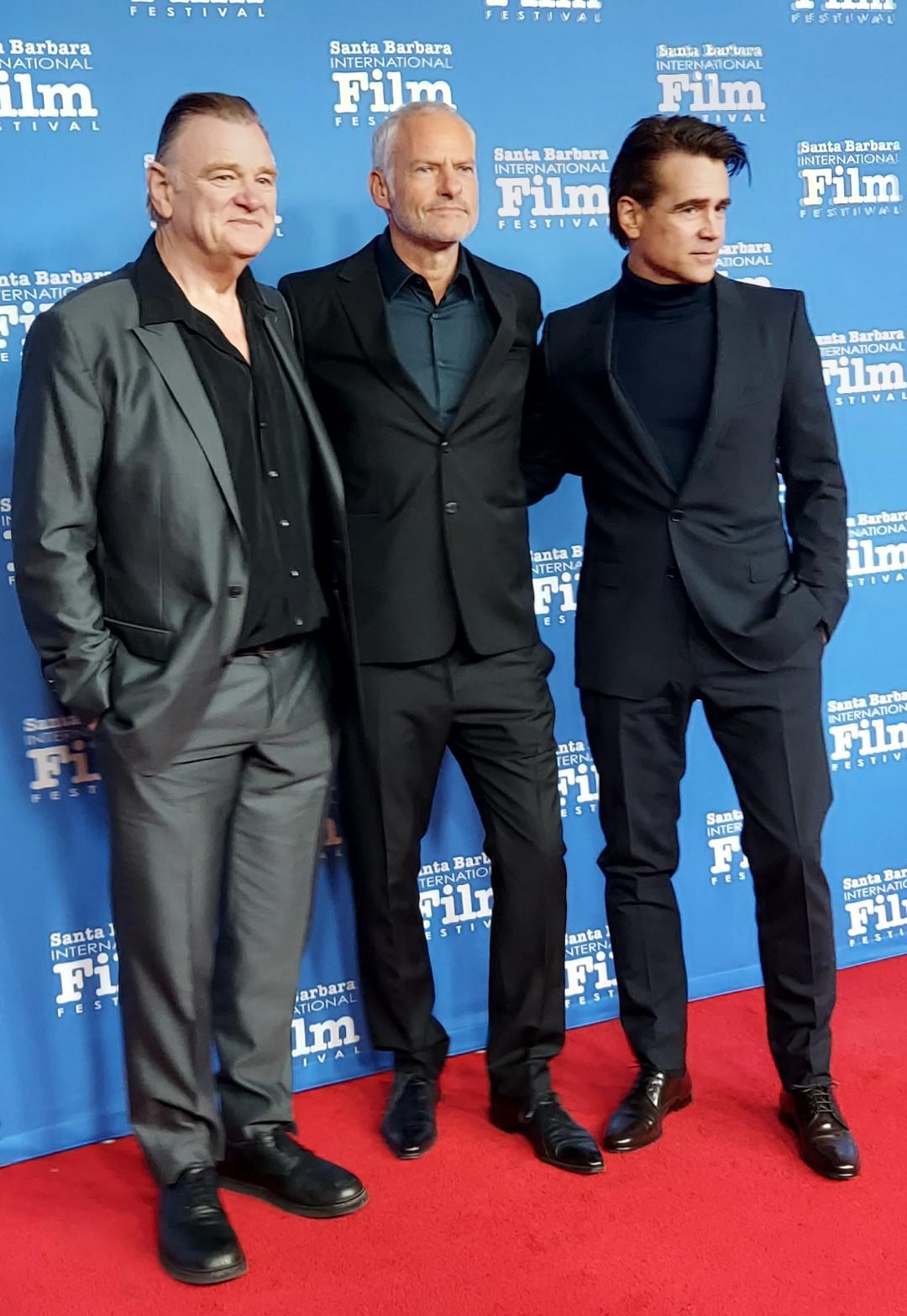 Brendan Gleeson, Martin McDonagh, Colin Farrell (photo: BCLBN)
Colin Farrell & Brendan Gleeson were honored with the Cinema Vanguard Award at the 38th annual Santa Barbara International Film Festival, on Thursday February 16th, 2023. The event will be an in-person conversation about their careers where they speak on their performances including Martin McDonagh's THE BANSHEES OF INSHERIN.
"Gleeson and Farrell's individual careers have been exemplary and their collaboration in two McDonagh films show us two actors perfectly in sync - in both pathos and humor.  They're a joy to behold and quite a treat for us to get to celebrate them together" SBIFF's Executive Director Roger Durling noted. 
Colin Farrell has had a distinguished career of nearly twenty-plus years in film and television. He can be seen in Warner Bros.' The Batman for director Matt Reeves; in the MGM film Thirteen Lives for director Ron Howard; in the BBC / AMC drama "The North Water"; and After Yang which premiered at the 2021 Cannes Film Festival and also made its North American debut at the 2022 Sundance Film Festival. Farrell was most recently seen in Tim Burton's 2019 live action film Dumbo and Fox's 2018 ensemble feature Widows, directed by Steve McQueen and co-starring Viola Davis. In 2017, Farrell made his second film with Yorgos Lanthimos, The Killing of the Sacred Deer opposite Nicole Kidman for A24. The film premiered at the Cannes Film Festival along with Sofia Coppola's The Beguiled in which he also starred with Nicole Kidman, Elle Fanning, and Kirsten Dunst. That same year, he appeared opposite Denzel Washington in the Sony film Roman Israel, Esq., written and directed by Dan Gilroy.
 A former teacher, Dublin-born Brendan Gleeson left the profession to pursue a career in his first love – acting. He joined the Irish theater company Passion Machine and has since starred on the stage, in films, and on television, winning fans and awards worldwide. Other recent films include: The Coen Brothers' The Ballad of Buster Scruggs for Netflix; Hampstead, opposite Diane Keaton; Paddington 2 also starring Hugh Grant, Sally Hawkins, and Julie Walters; Trespass Against Us opposite Michael Fassbender; Vincent Perez's Alone in Berlin opposite Emma Thompson; Assassin's Creed once again with Michael Fassbender; the Warner Bros. Ben Affleck starrer Live By Night; Ron Howard's In the Heart of the Sea; and Suffragette opposite Carey Mulligan and Meryl Streep, once again winning the BIFA Award for Best Supporting Actor.
The Cinema Vanguard Award recognizes actors who have forged their own path, taking artistic risks and making a significant and unique contribution to film. Previous honorees include Benedict Cumberbatch, Carey Mulligan, Laura Dern, Michael B. Jordan, William DaFoe, Casey Affleck, Michelle Williams, Rooney Mara, Eddie Redmayne, Felicity Jones, Martin Scorsese, Leonardo DiCaprio, Amy Adams, Jean Dujardin, Bernice Bejo, Nicole Kidman, Peter Sarsgaard, Christoph Waltz, Vera Farmiga, Kristin Scott Thomas, Stanley Tucci and Ryan Gosling.
CLOSING NIGHT
SBIFF 2023 closed on Saturday, February 18 with the US Premiere of I LIKE MOVIES. Directed by Chandler Levack and starring Isaiah Lehtinen, Romina D'Ugo, Krista Bridges, Percy Hynes White.
Lawrence, a socially inept, 17-year-old cinephile, gets a job at a video store, where he forms a complicated friendship with his older female manager.
FILM AWARD WINNERS 38TH SBIFF

including filmmakers from as far as Turkey, India, Israel, and Sierra Leone, half of whom were women, according to Santa Barbara International Film Festival Programming Director Claudia Puig — films received awards at a breakfast ceremony with Jury and Filmmakers in attendance at El Encanto, a Belmond Hotel, on February 18. 
Audience Choice Award sponsored by The Santa Barbara Independent: 26.2 TO LIFE Directed by Christine Yoo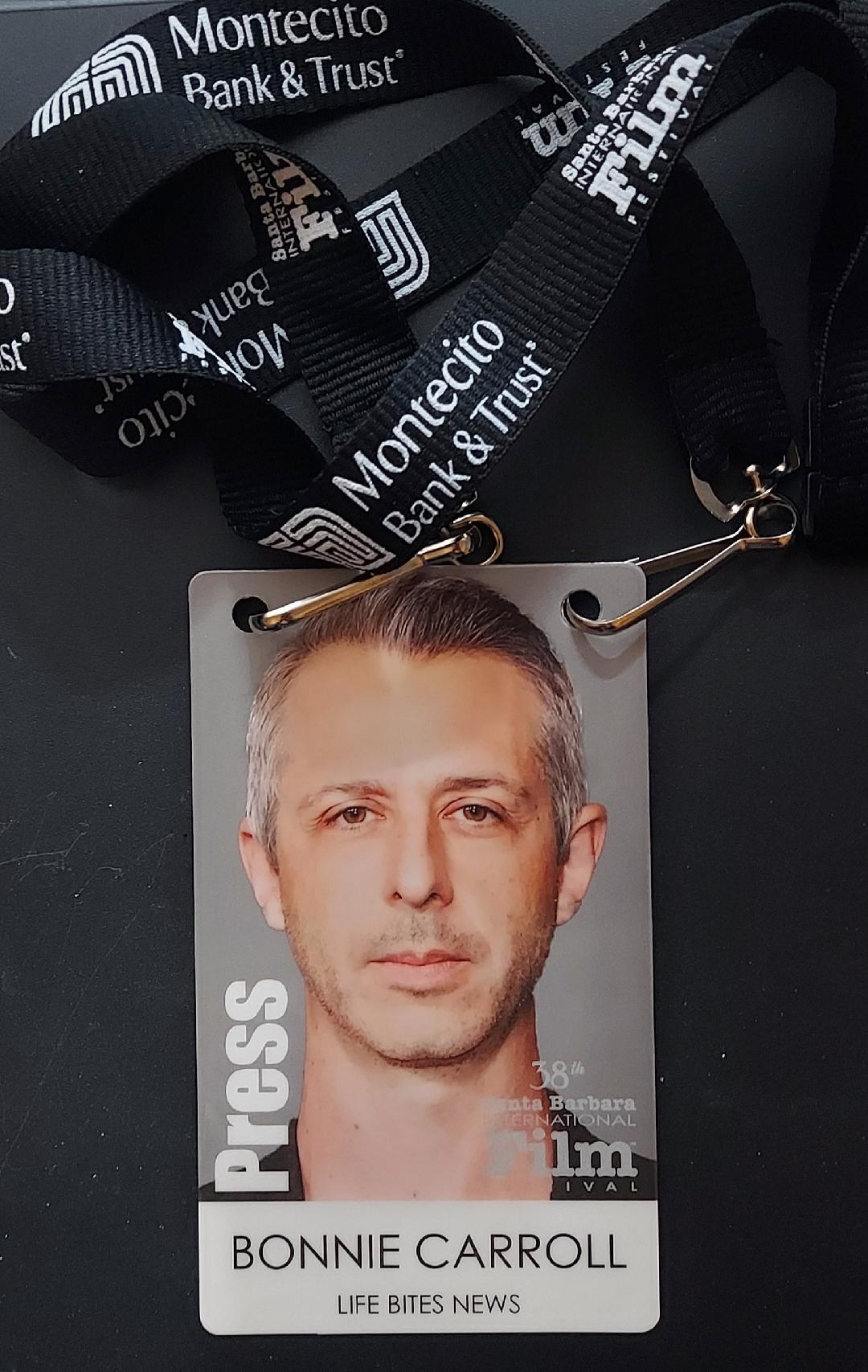 ---