TINSLETOWN TIDBITS  . . .
Joe Biden-Kamala Harris Inauguration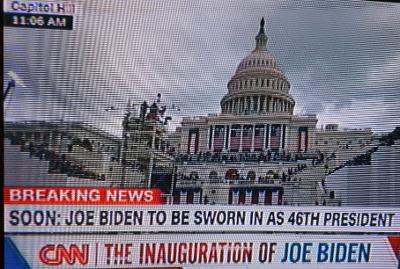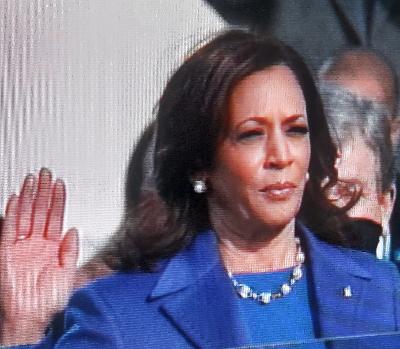 President Joseph Biden & Jill Biden - Vice President Kamala Harris
Bringing America Home with Entertainment Greats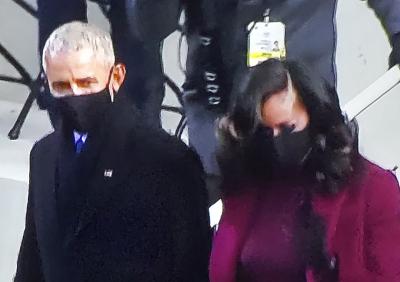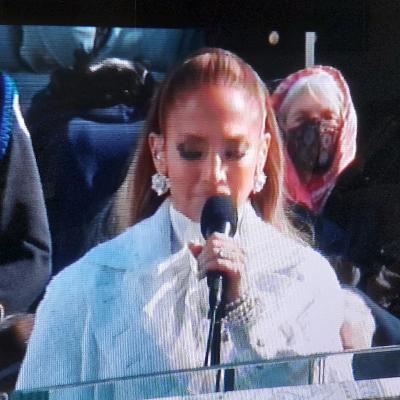 President & First Lady Obama - JLO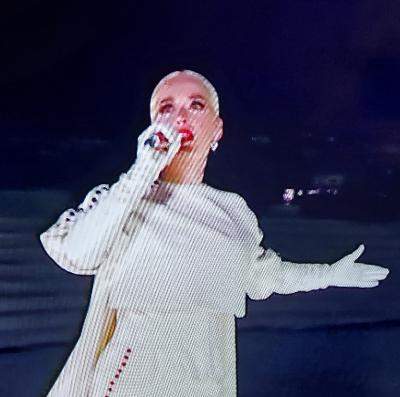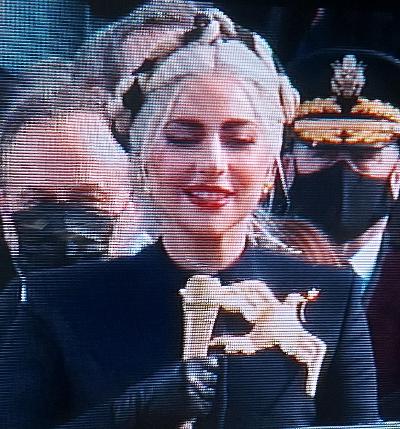 Katy Perry  -  Lady Gaga

GOD BLESS AMERICA
Inauguration Of 46th President Joseph Biden and Vice President Kamala Harris
The Inauguration of President Joseph Bided and Vice President Kamala Harris was an experience to be savored at home in front of our televisions, and began with Mass with Joe Biden and Nancy Pelosi, House Speaker. Following Mass, a caravan of all the family members traveled toward the Capital Building. Due to the Jan 6th insurrection and riot with the murder of five people with injuries to thirty-seven,  it was not clear if President Biden would walk, as was always the tradition, but he and wife Jill and the family, followed by Kamala Harris and her family got out of the limos and walked proudly to their final destination waving at media and limited people present.
Once at the Capital it was a sea of well known Democrats and Republicans, former Presidents including Presidents' Bill Clinton, Barak Obama, George Bush and their First Ladies, who all made a special entrance with cameras rolling, greeting friends and finding their places before the program began. Republican Vice President Pense was also there with his wife.
Entertainment was amazing and special kudos to JLO and Gaga, who despite the terrorist attack on Jan 6 honored their word given previously to perform, and they both brought viewers to tears with their outstanding performances of traditional American favorites we all know and love. Garth Brook had everyone singing "Amazing Grace" through their tears and a beautiful young poet laureate Amanda Gorman read a poem that was so powerful and poignant while wearing a ring gifted to her by Oprah Winfrey. One of the Capitol police guards credited with saving lives of the Speaker and Senators on Jan 6 was a celebrity escort for the event. The oath taken by our 46th President and the Vice-President had so much meaning, and made me so proud of my country and these dear people who will serve the people for the next four years. Following the Oath of Office there was a beautiful military parade. That evening the celebration and fireworks at the Whitehouse were the most amazing I have ever seen anywhere in the world. Katy Perry sang "Fireworks" and was so beautiful standing with the Whitehouse and fireworks behind her.
God Bless our new President Joe Biden and Vice President Kamala Harris who we all know have a horrid mess to address in just about every area imaginable, but the people are with them and all will be well. I am sure my fellow Americans all slept well on this inauguration night as I did. The National Guard and special services were guarding our Capital on this day and remained for a time. I was grateful because Trumps followers were threatening to harm our new President and their presence gave everyone a sense of safety.
I have worked with Presidents and been to the Capitol for very special events, but this was without doubt the most memorable and cherished of my life. God Bless America, and God Bless our new President Joe Biden and Vice President Kamala Harris, and thank them for once again inspiring American pride in the hearts of the people of the United States of America. We love them!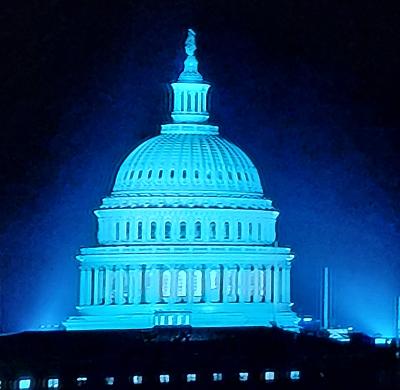 _______________________________________________
JANE FONDA TO RECIEVE GOLDEN GLOBES DE MILLE AWARD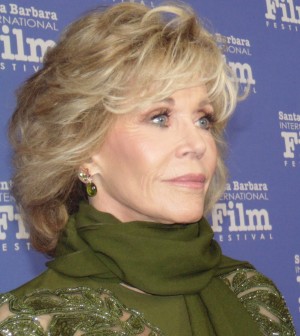 Jane Fonda Reciepient Kirk Douglas SBIFF Execllence in Film Award 2015 (Photo: Bonnie Carroll , Bonnie Carroll's Life Bites News))
In a statement, HFPA President Ali Sar applauded the Golden Globe winner's decorated career and her "unrelenting activism."
"Her undeniable talent has gained her the highest level of recognition," Sar said of Fonda. "While her professional life has taken many turns, her unwavering commitment to evoking change has remained."
The DeMille Award is given annually to an "individual who has made an incredible impact on the world of entertainment."
Past recipients include Tom Hanks, Jeff Bridges, Oprah Winfrey, Morgan Freeman, Meryl Streep, Barbra Streisand, Sidney Poitier and Lucille Ball.
Nominations for the upcoming Globes show are scheduled to be announced Feb. 3.
Fonda, 83, has been nominated for five Academy Awards and won two for the thriller "Klute" and the compassionate anti-war drama "Coming Home." She had other prominent films including "The China Syndrome," "The Electric Horseman" with Robert Redford, and "9 to 5" with Lily Tomlin and Dolly Parton. She stars in the Netflix television series "Grace & Frankie."
Fonda gained notoriety in the the 1970s when she traveled to North Vietnam during the height of the anti-Vietnam War protests and posed for photos next to an anti-aircraft gun. She fell under hefty criticism for her decision — one she repeatedly apologized for — to pose in the photo that gave her the nickname "Hanoi Jane."
In 2014, Fonda was given a lifetime achievement award by the American Film Institute. She launched IndieCollect's Jane Fonda Fund for Women Directors, an organization aimed to support the restoration of films helmed by women from around the world.
Fonda was arrested at the U.S. Capitol while peacefully protesting climate change in 2019, an action dubbed Fire Drill Fridays.
For her 80th birthday, Fonda raised $1 million for each her nonprofits, the Georgia Campaign for Adolescent Power & Potential and the Women's Media Center. She also serves on the board of directors and made $1 million donation to Donor Direct Action, an organization that supports front-line women's organizations to promote women's equality.
Fonda's book, "What Can I Do? My Path from Climate Despair to Action," released last year, details her personal journey with Fire Drill Fridays.
____________________________________________________________________
DELROY LINDO TO BE HONORED WITH AMERICAN RIVIERA AWARD
AT 2021 SANTA BARBARA INTERNATIONAL FILM FESTIVAL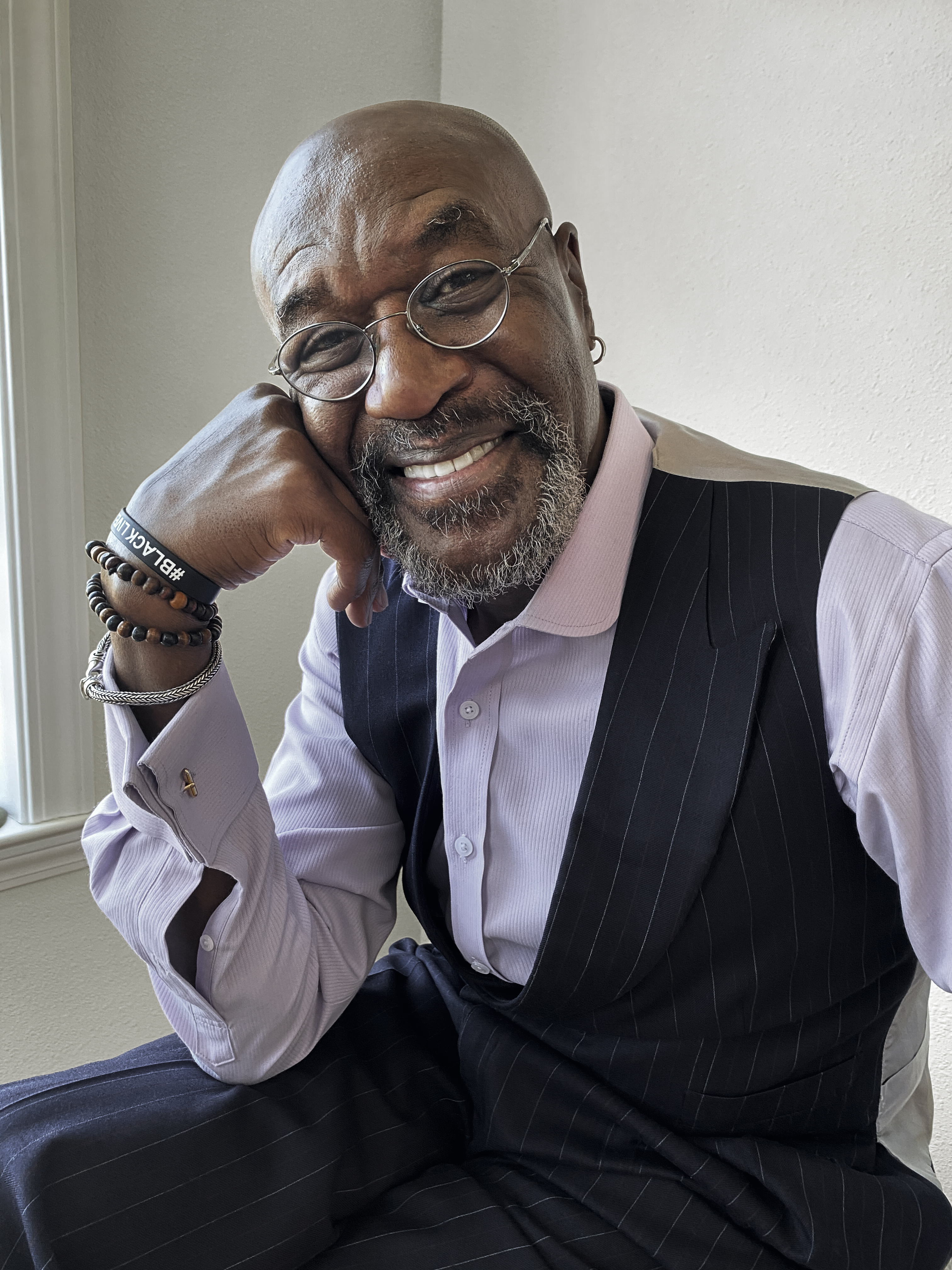 Delroy Lindo
Delroy Lindo is set to receive the illustrious American Riviera Award at the 36th annual Santa Barbara International Film Festival. Lindo will be honored on Thursday, April 8th and will be recognized for his many attributes to the art of film over the years, and most recently, his work in Spike Lee's DA 5 BLOODS from Netflix. 
"I've been a big fan of Delroy since I saw him on stage on August Wilson's "Joe Turner's Come and Gone" in 1988.  His one of cinema's most indelible actors.  This is an overdue recognition,"  noted  SBIFF's Executive Director Roger Durling.
Delroy Lindo can currently be seen in Spike Lee's critically acclaimed film Da 5 Bloods available on Netflix.  Lindo has had memorable roles in films such as The Cider House Rules; Heist; and previously garnered critical acclaim in a trio of films with director, Lee: Clockers; Crooklyn and Malcolm X. He'll be seen next in the Netflix film,The Harder They Fall. 
On TV, Lindo appeared for 4 seasons as Adrian Boseman in CBS' The Good Fight.
He debuted on Broadway, in Master Harold and the Boys; received Tony and Drama Desk Award nominations, playing Herald Loomis in August Wilson's, Joe Turner's Come and Gone; and played Walter Lee in the Kennedy Center and Los Angeles productions of A Raisin in the Sun (Helen Hayes Award Nomination and NAACP Image Award, Best Actor).
Mr. Lindo has an Honorary Doctorate in Arts and Humanities from Virginia Union University; a BFA degree from San Francisco State University; and an MFA from New York University's Gallatin School. 
The American Riviera Award was established to recognize actors who have made a significant contribution to American Cinema. Previous recipients include Renée Zellweger, Viggo Mortenson, Sam Rockwell, Jeff Bridges, Michael Keaton, Rachel McAdams, Mark Ruffalo, Patricia Arquette, Ethan Hawke, Robert Redford, Quentin Tarantino, Martin Scorsese, Annette Bening, Sandra Bullock, Mickey Rourke, Tommy Lee Jones, Forrest Whitaker, Philip Seymour Hoffman, Kevin Bacon and Diane Lane.
The 36th Santa Barbara International Film Festival will take place March 31st through April 10th, 2021. More information as well as Festival passes and tickets, will be available in the coming weeks at www.sbiff.org.
 About the Santa Barbara International Film Festival
The Santa Barbara International Film Festival (SBIFF) is a 501(c)(3) non-profit arts and educational organization dedicated to discovering and showcasing the best in independent and international cinema. Over the past 35 years, SBIFF has become one of the leading film festivals in the United States – attracting 100,000+ attendees and offering 11 days of 200+ films, tributes and symposiums, fulfilling their mission to engage, enrich, and inspire the Santa Barbara community through film.
In 2016, SBIFF entered a new era with the acquisition of the historic and beloved Riviera Theatre. After a capital campaign and renovation, the theatre is now SBIFF's new state-of-the-art, year-round home, showing new international and independent films every day. In 2019, SBIFF opened its own Education Center in downtown Santa Barbara on State Street to serve as a home for its many educational programs and a place for creativity and learning.
____________________________________________________________________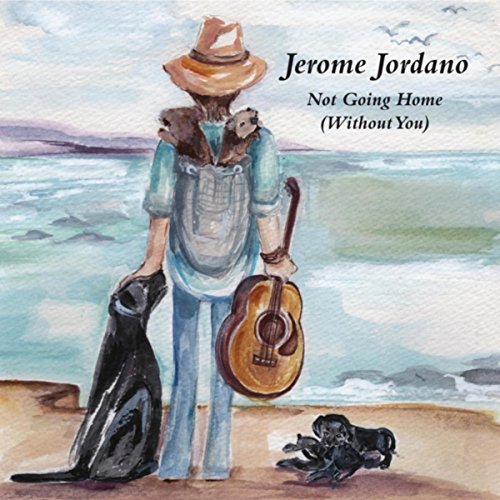 Album Release Jerome Jordano         
   Not Going Home (Without You)

Great new CD & Album release by Musician, Singer, Songwriter Jerome Jordano - available at CD Baby, i Tunes and Spotify, SPRS_jj Instagram.
$14.99 + Shipping
Shattered Paradigm Records, LLC

Live Authentically
 www.shatteredparidigmrecords.com
Also available in Vinyl $21.99 + Shipping
---